Every once and a while we get a submission for a party, and every so often we accept them! This was one of those occasions where we just couldn't pass it up! And it comes all the way from Wisconsin! Stephanie Huttner, interior and event designer of Parker Drive Design, threw a Frozen inspired party for her daughter Haven's 2nd birthday and it's real cute… We are sharing it all today! Keep scrolling to see all the cute photos by Kristina Lorraine Photography.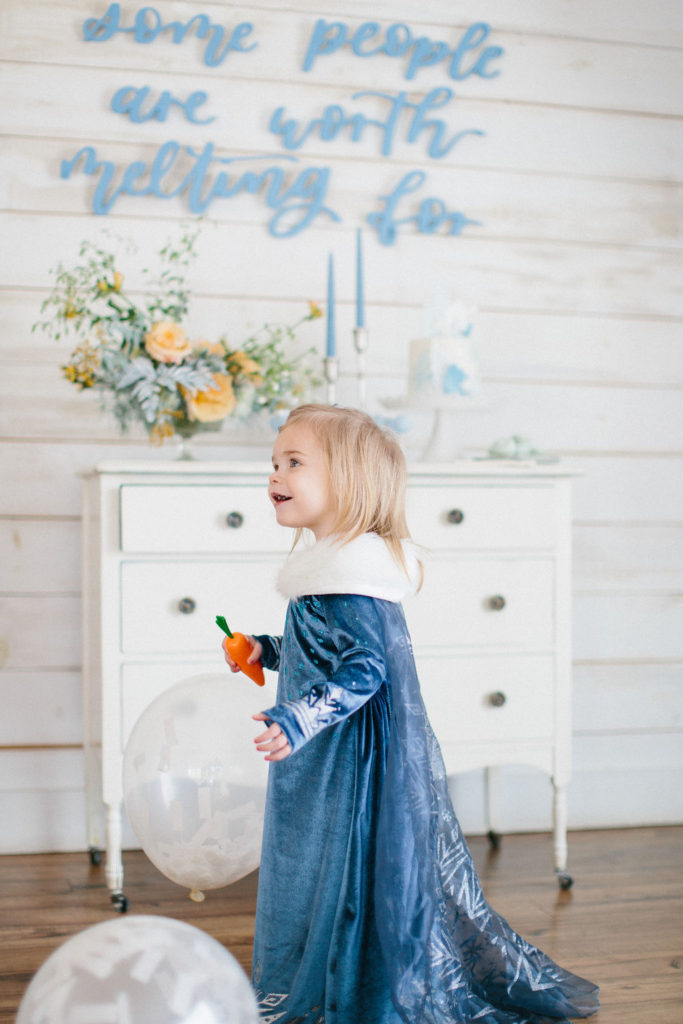 Here's a little bit from Stephanie…
On a perfect wintry morning, where it appeared as if Elsa had frosted the trees overnight, we celebrated Haven's 2nd birthday! After I got past all of my party concepts that were more about me than my daughter (haha) and accepted that I should probably honor the movie that had been on repeat in our house for weeks, I set out to create a fresh and unique Frozen inspired party that would truly "wow" her!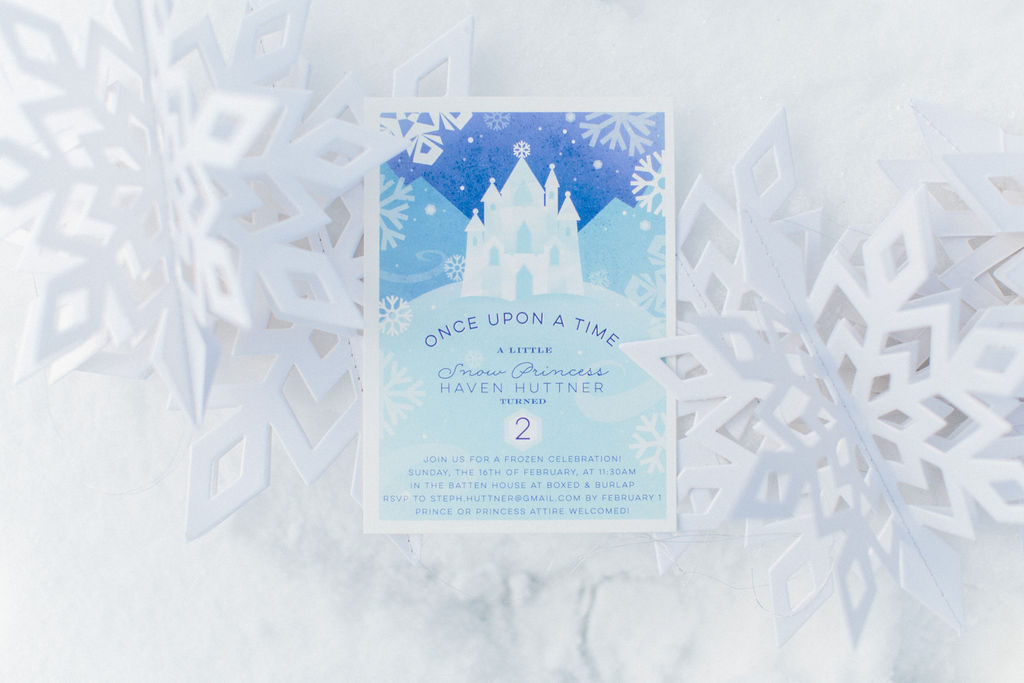 I started pulling ideas together, but it wasn't until I found her dress, complete with a silver nordic patterned cape, that the color palette was really established. A dusty muted navy, accented by shades of french blue, and popped with caramel warmth in the floral and wood elements for contrast. Icy pieces were a must- acrylic chiavari chairs at the kids table, the iridescent finish of the plates and napkins, and Kristoff's "ice blocks" were incorporated into the centerpiece.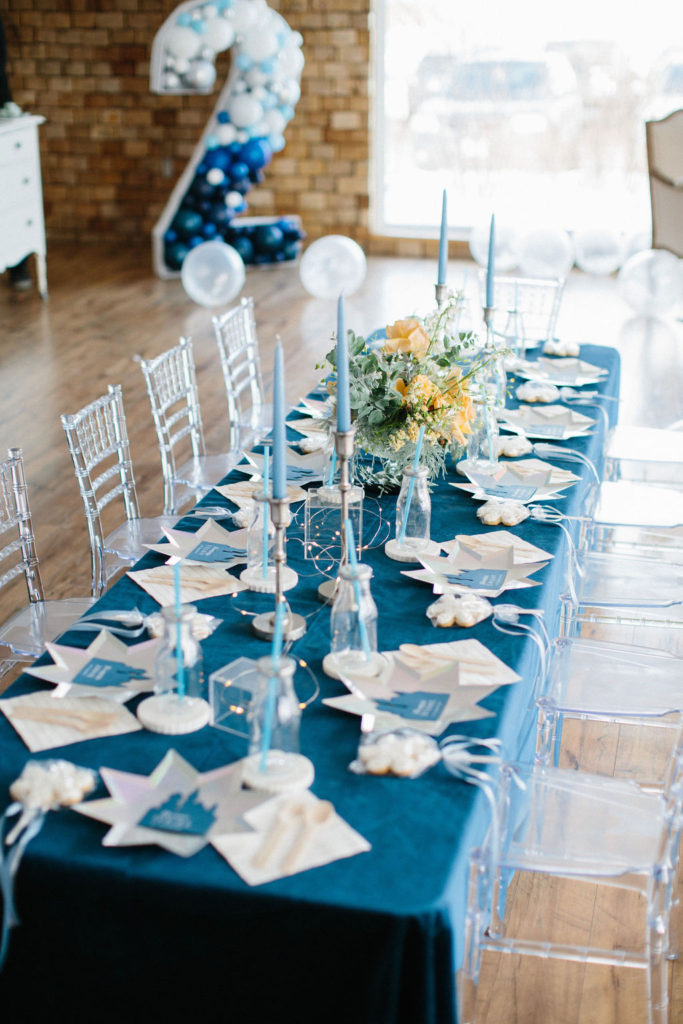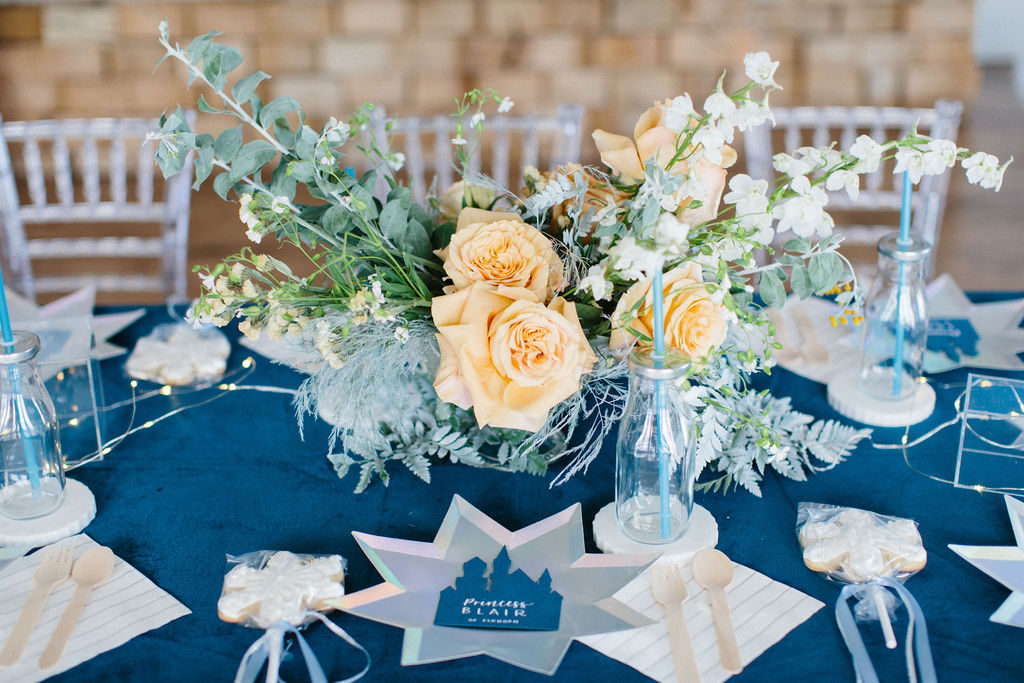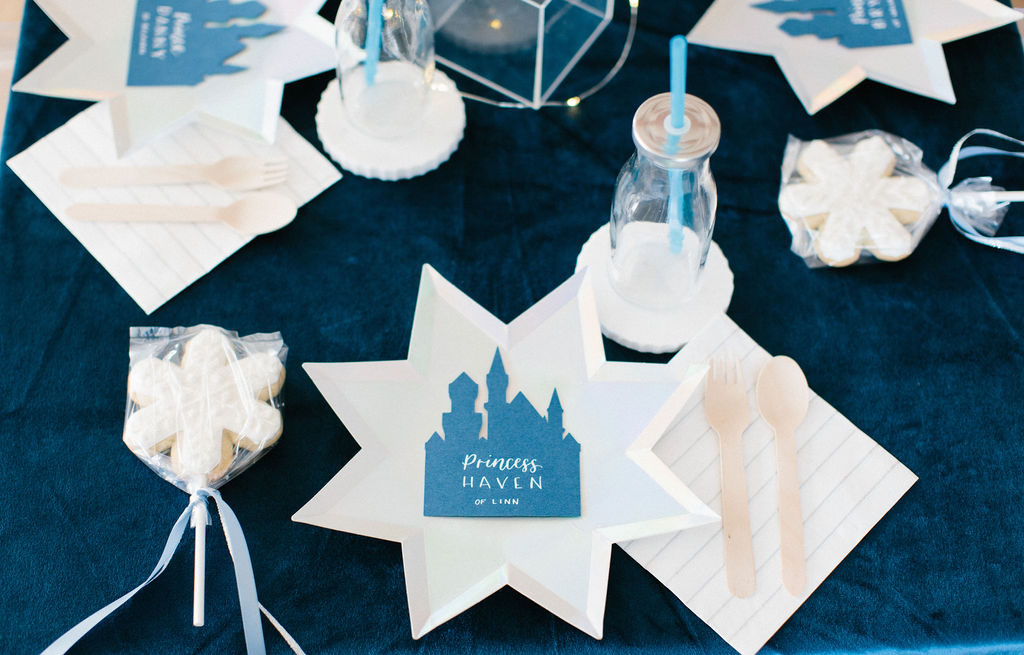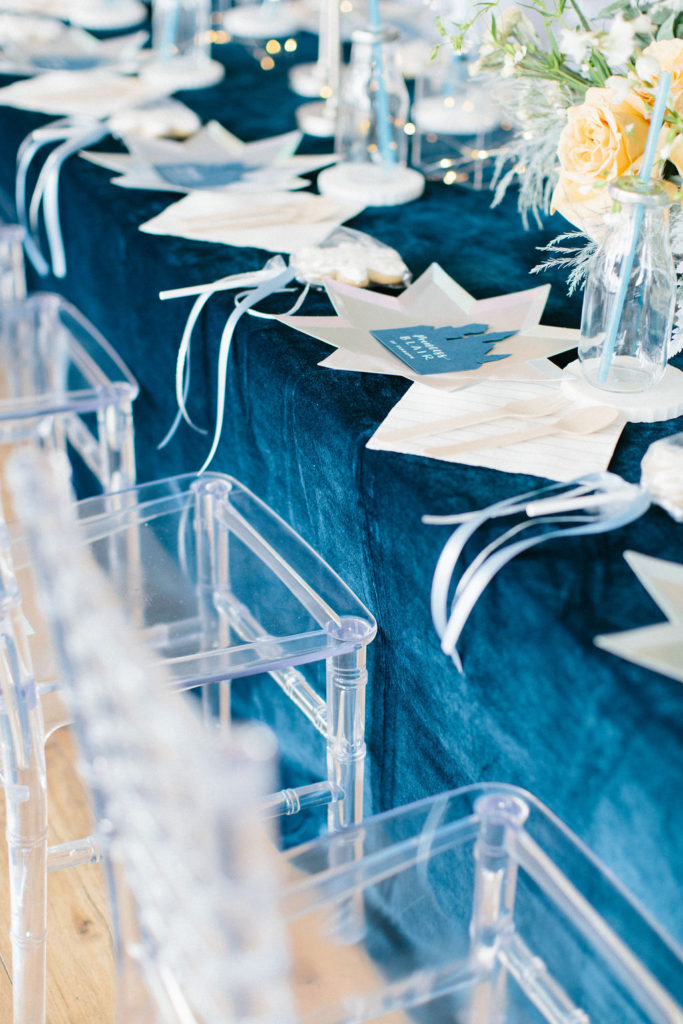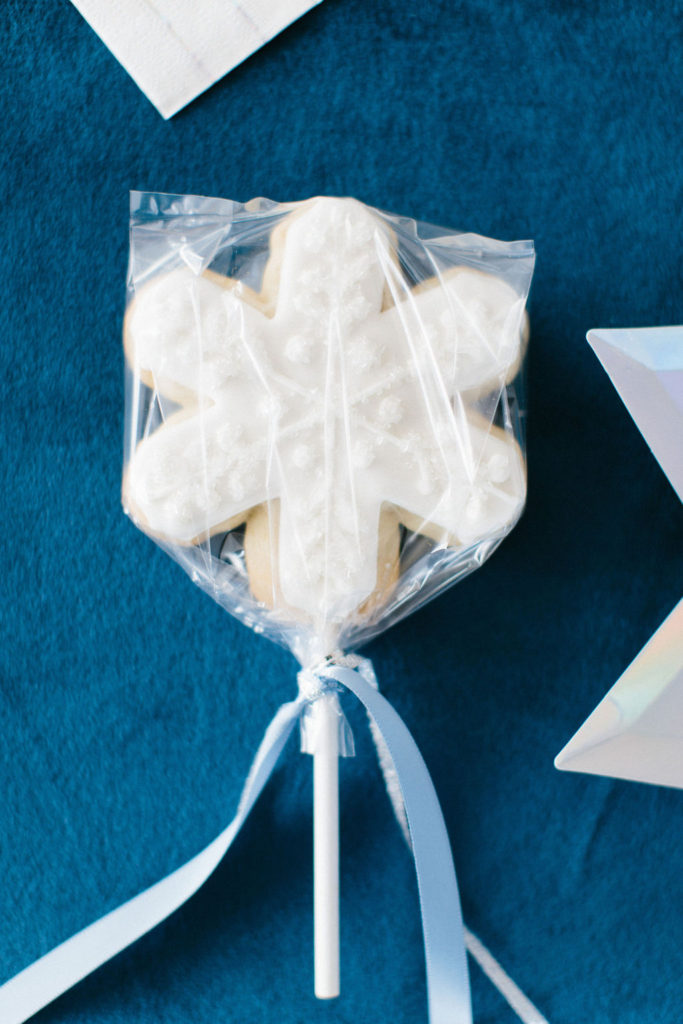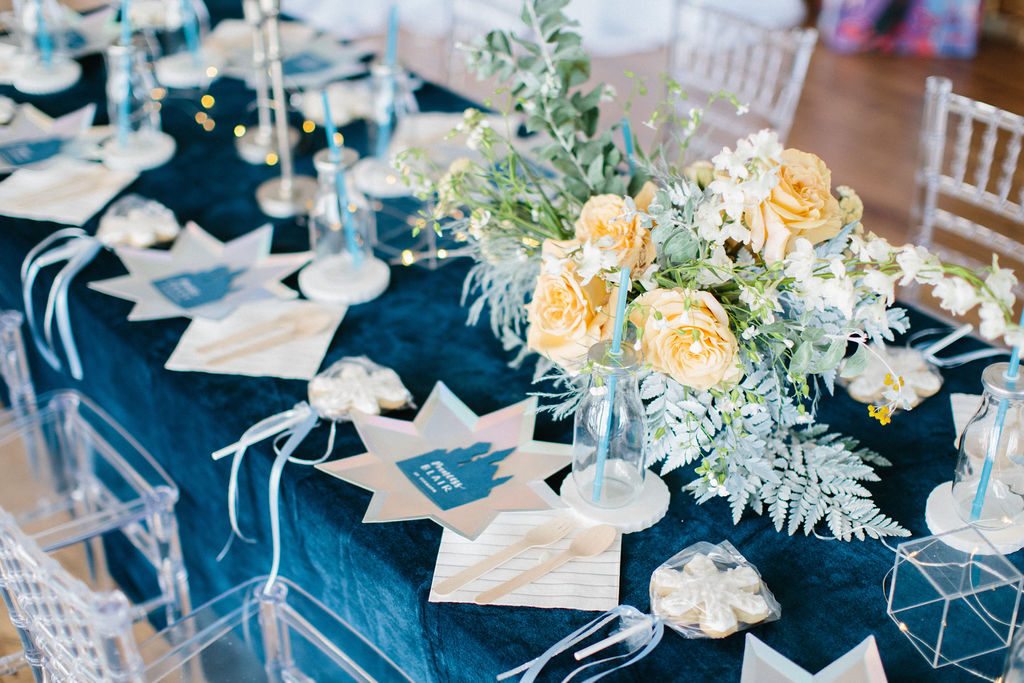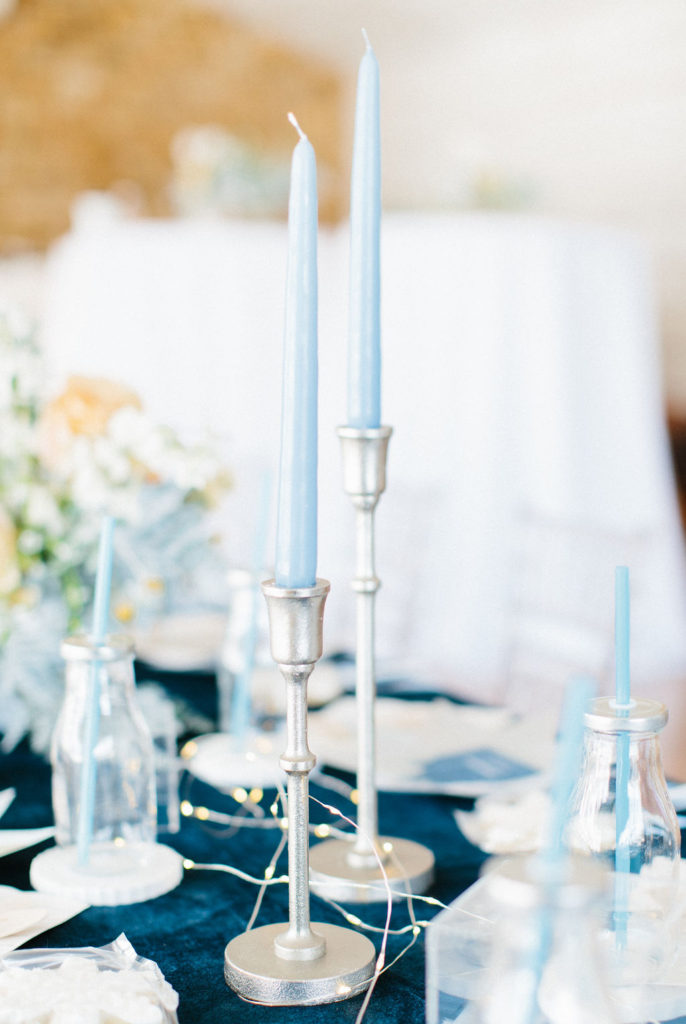 And it had to be a party fit for Princes and Princesses! Not only were their invitations addressed accordingly, but their place cards were hand lettered with their official royal names. Each little guest enjoyed snowflake cookie magic wands, and took turns spending time with Elsa in an elegant styled lounge straight out of the Arendelle castle.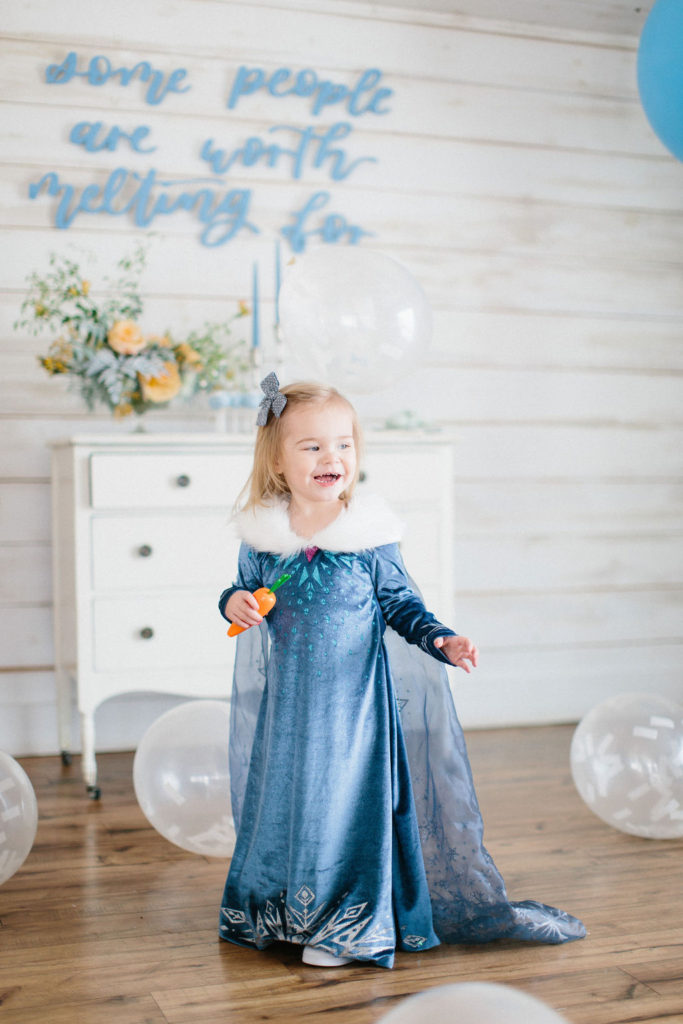 Can you believe this amazing balloon installation?! Such a fun addition! Well done Wisconsin Balloon Decor!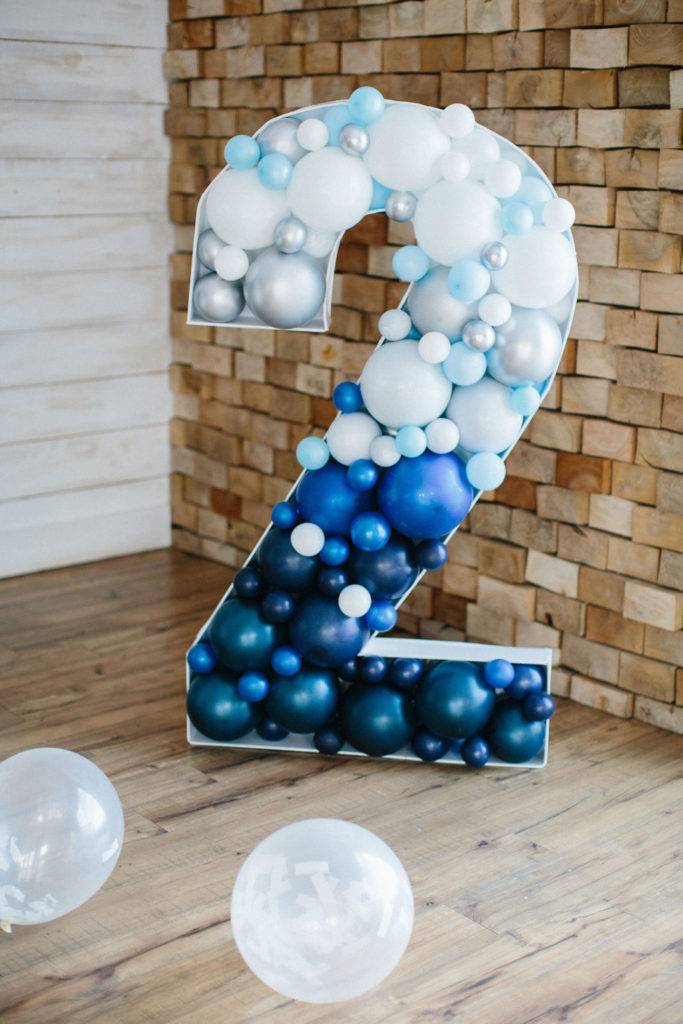 I also loved this dessert set up! How adorable is that?! Simple but oh so cute! From the signage, to the florals to the incredible cake, it's just perfection!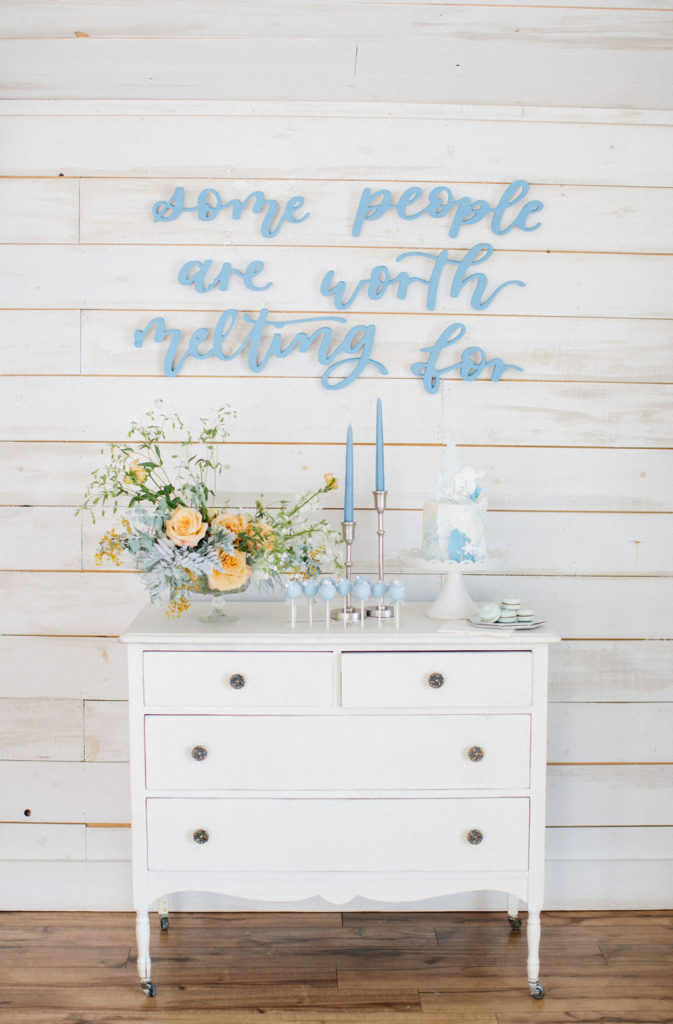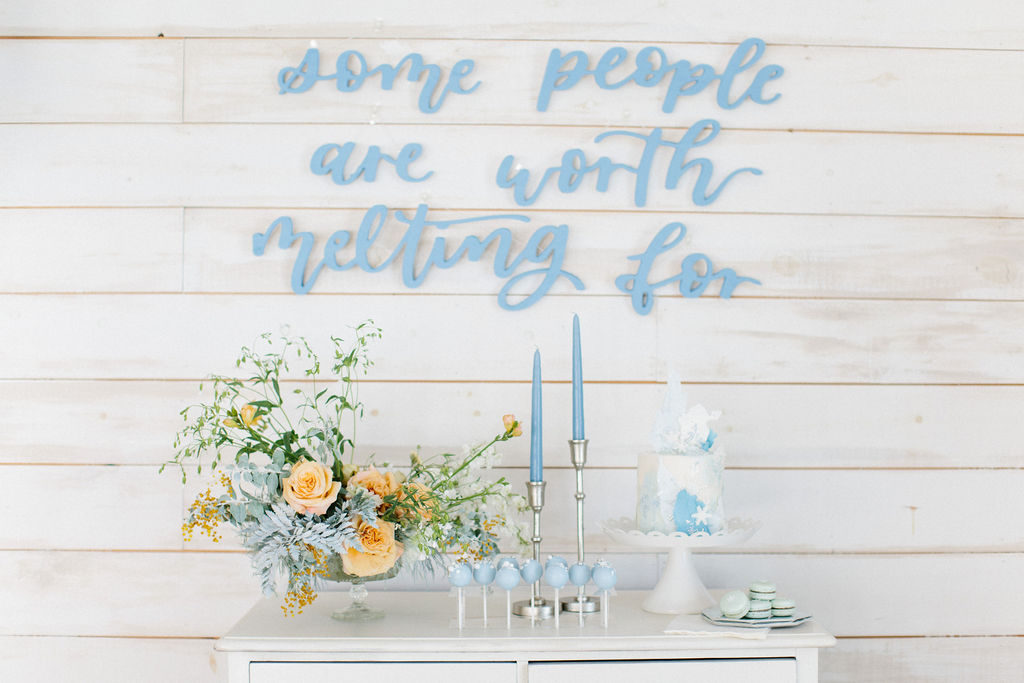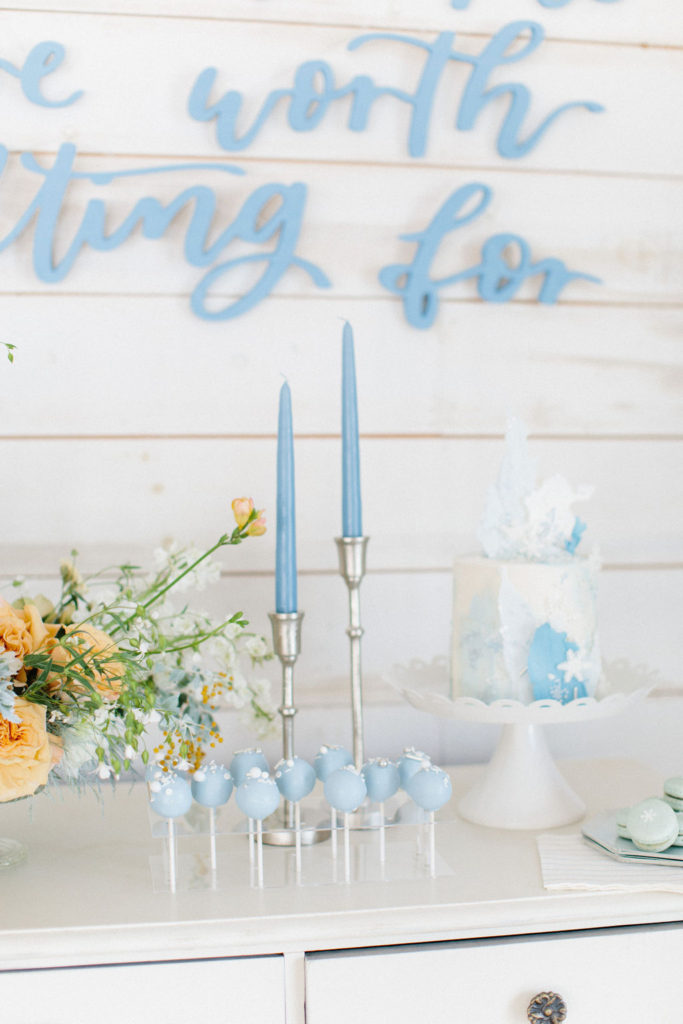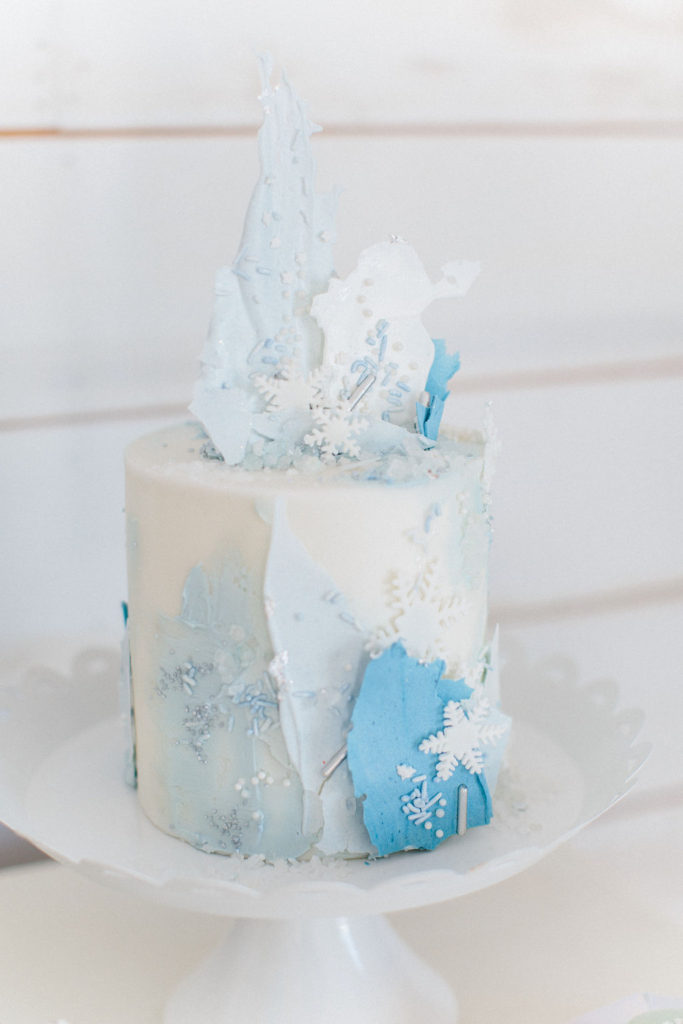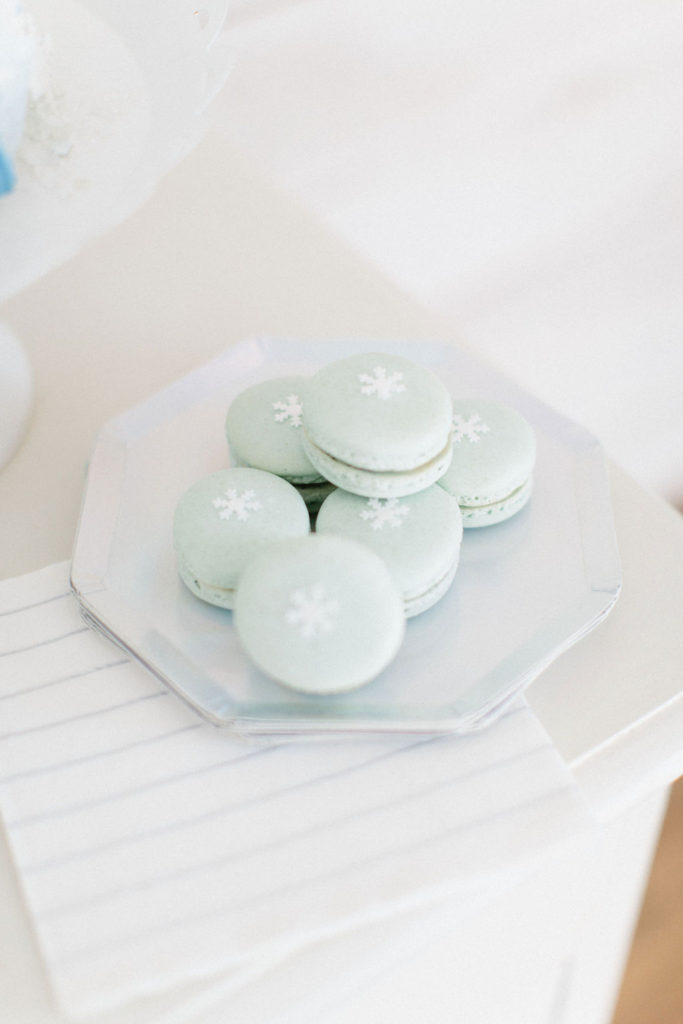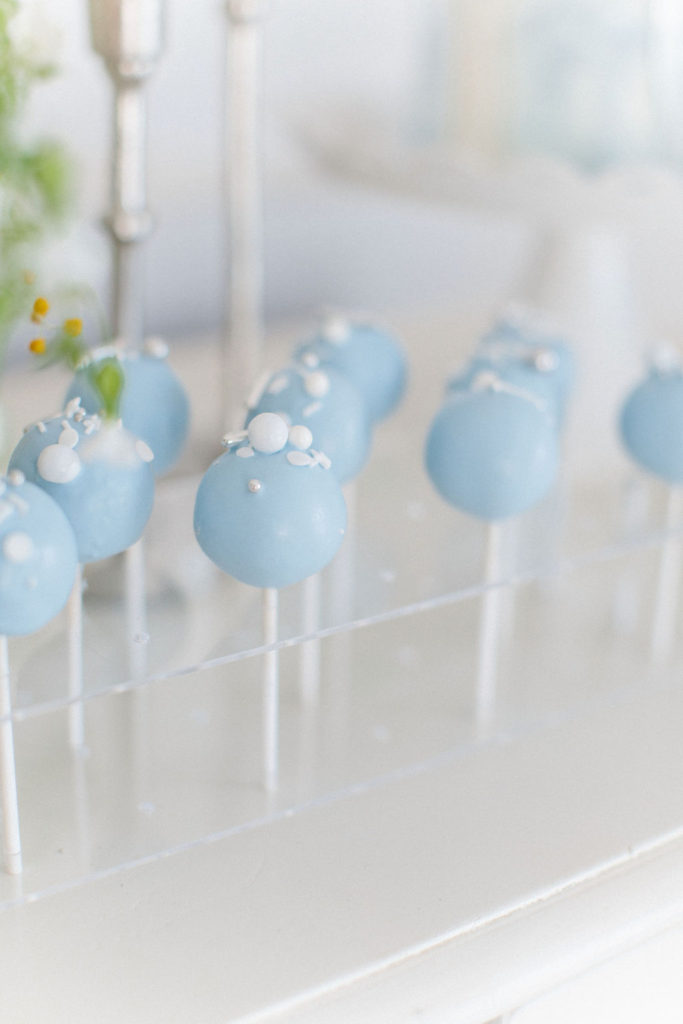 Loving this space for this event as well! So many great textures and the decor looks amazing!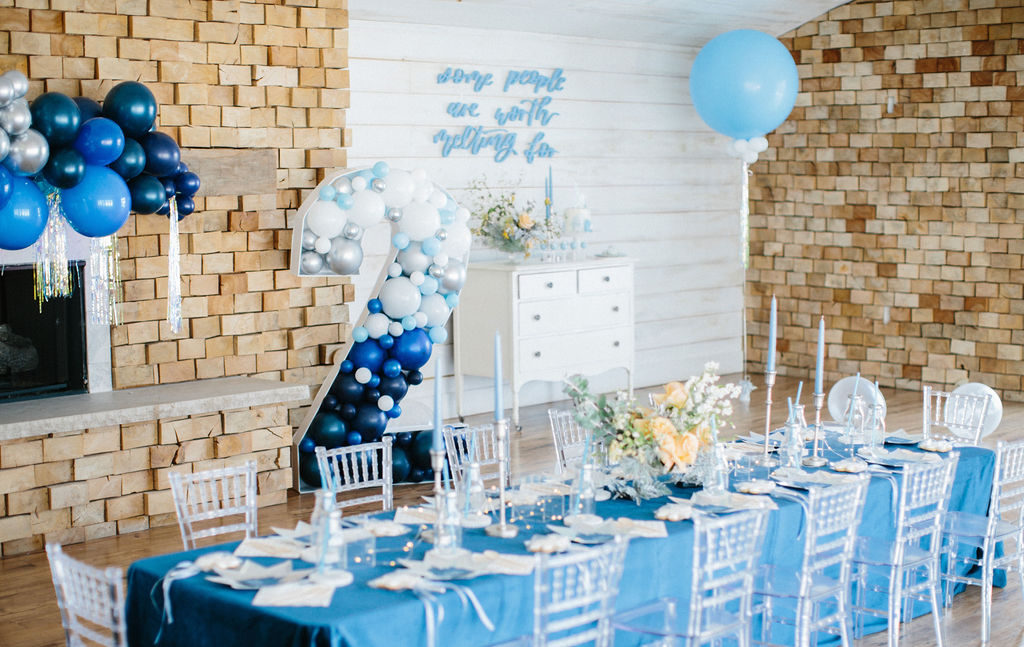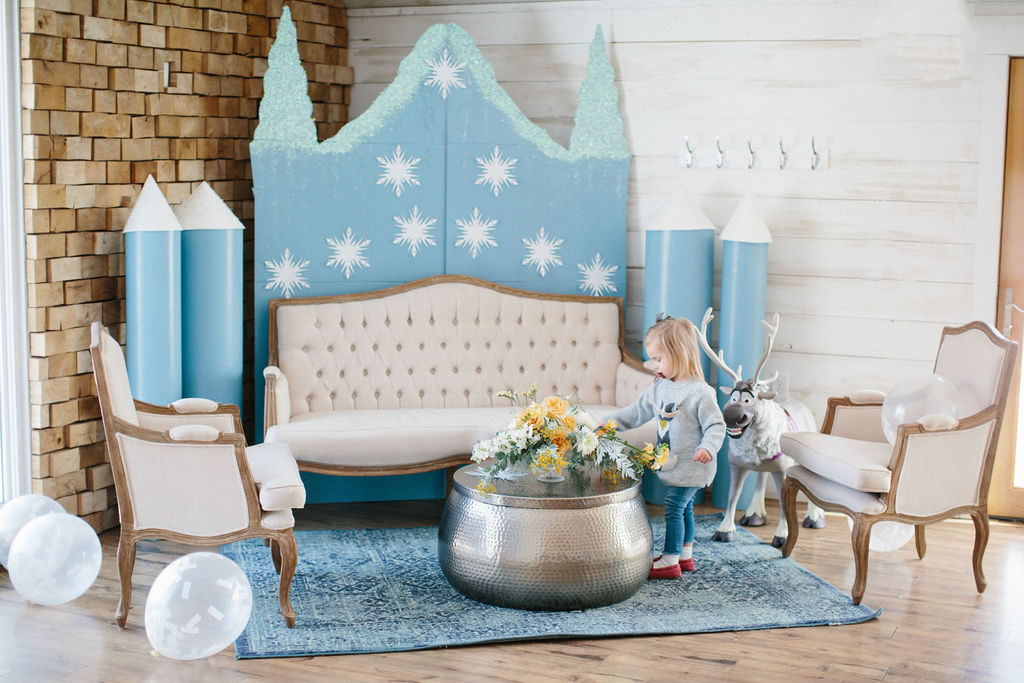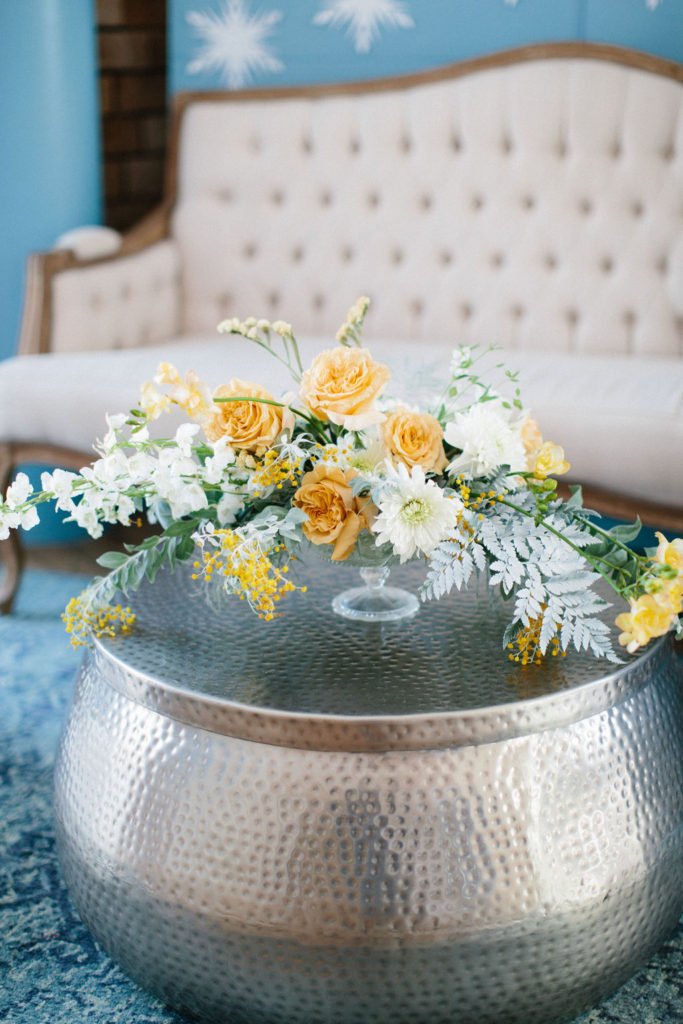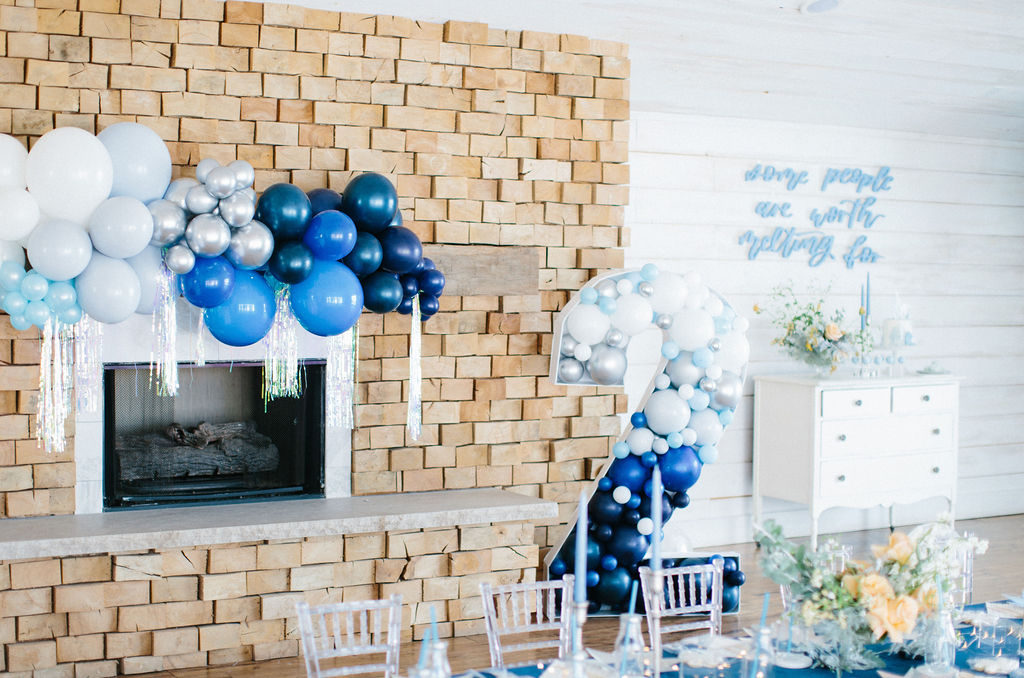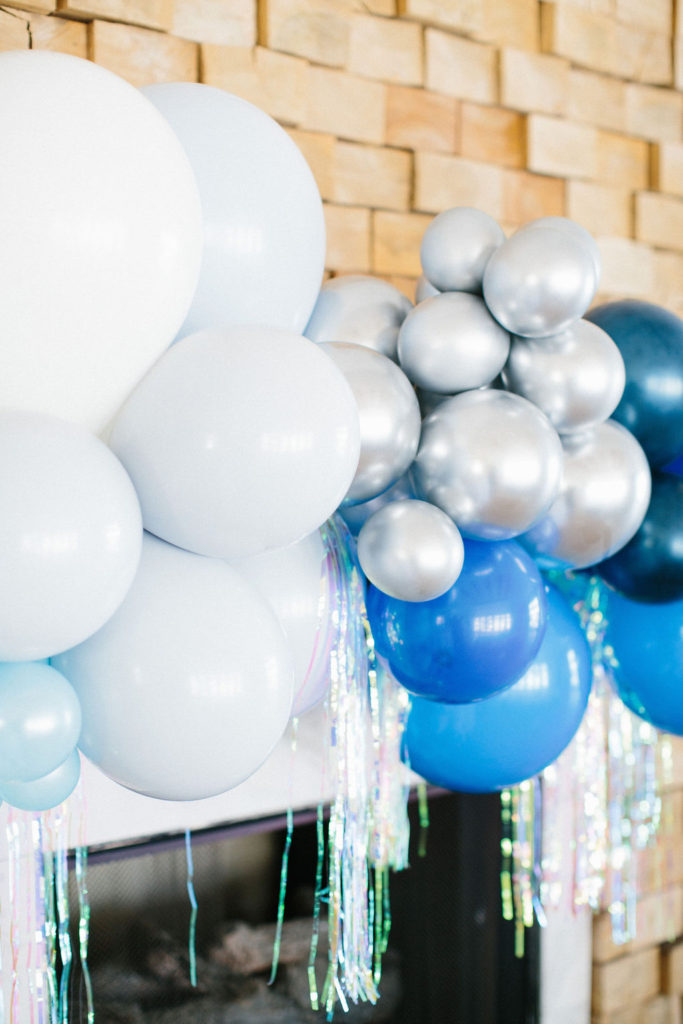 There's the happy birthday girl!!!! Haven, you are such a cutie!!!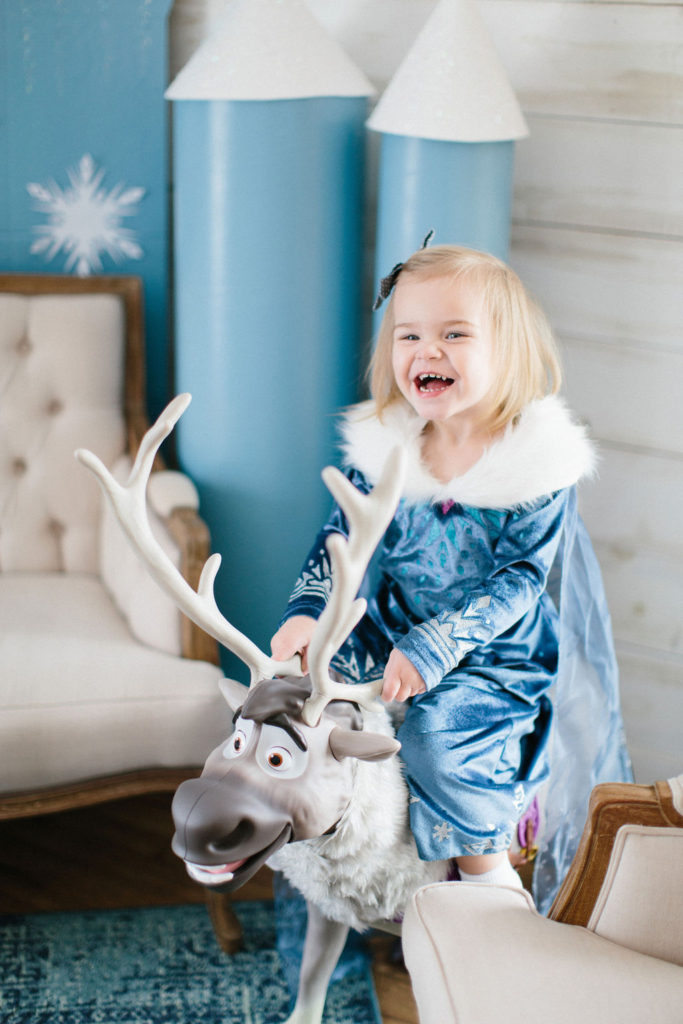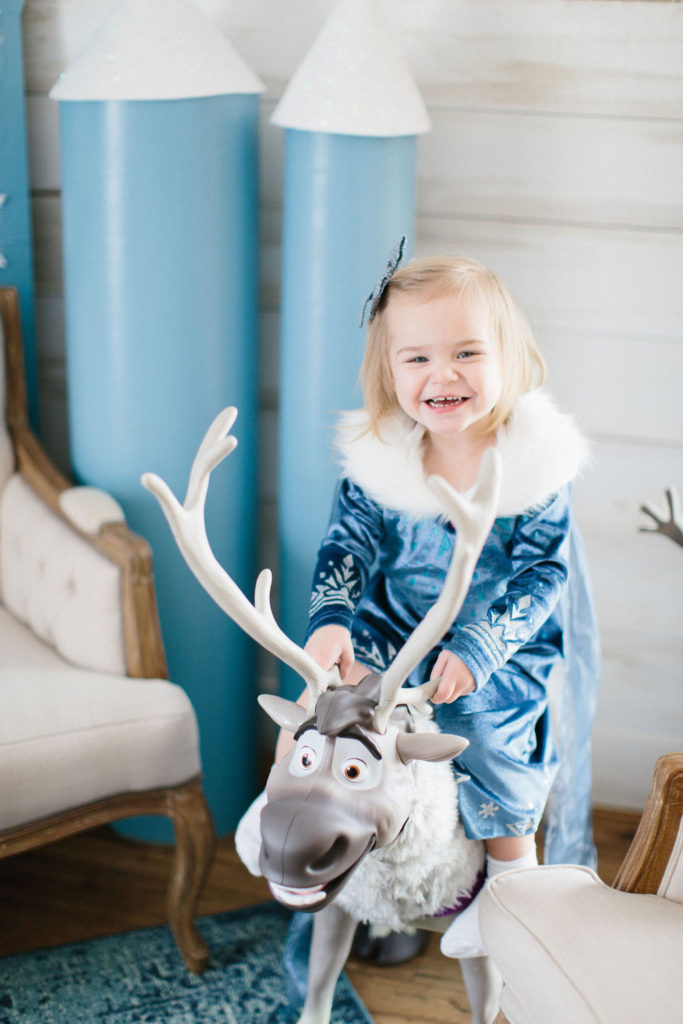 Lastly, from Stephanie…
The snow queen arrived a few minutes before the party to surprise the birthday girl, and Haven was completely captivated from the moment she walked in singing "Let it Go." There's "snow-doubt," our little princess definitely had the best day ever."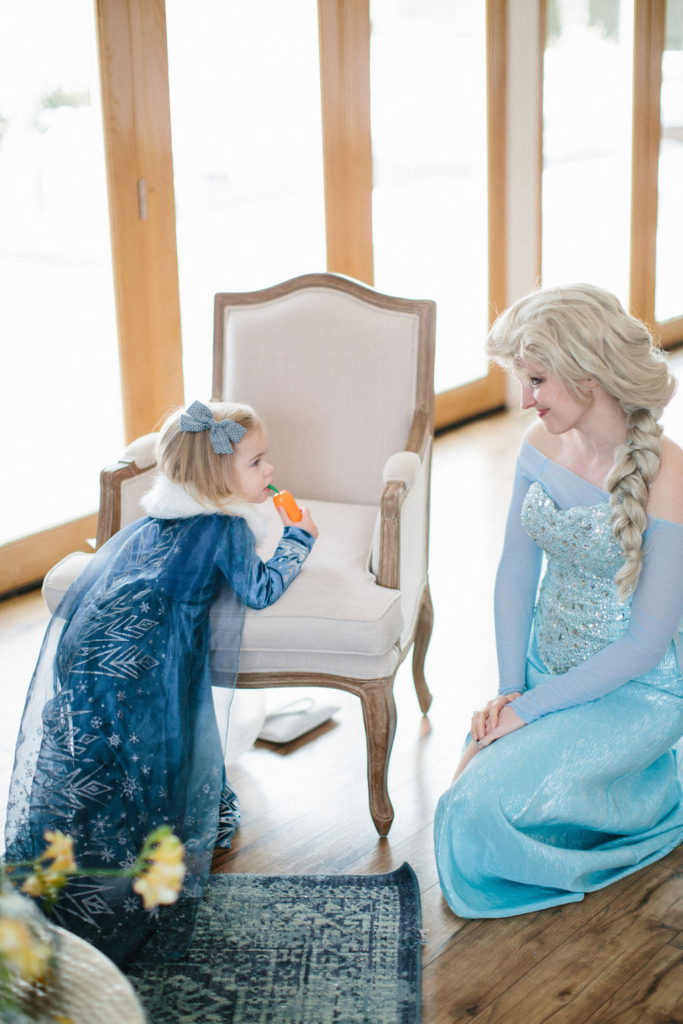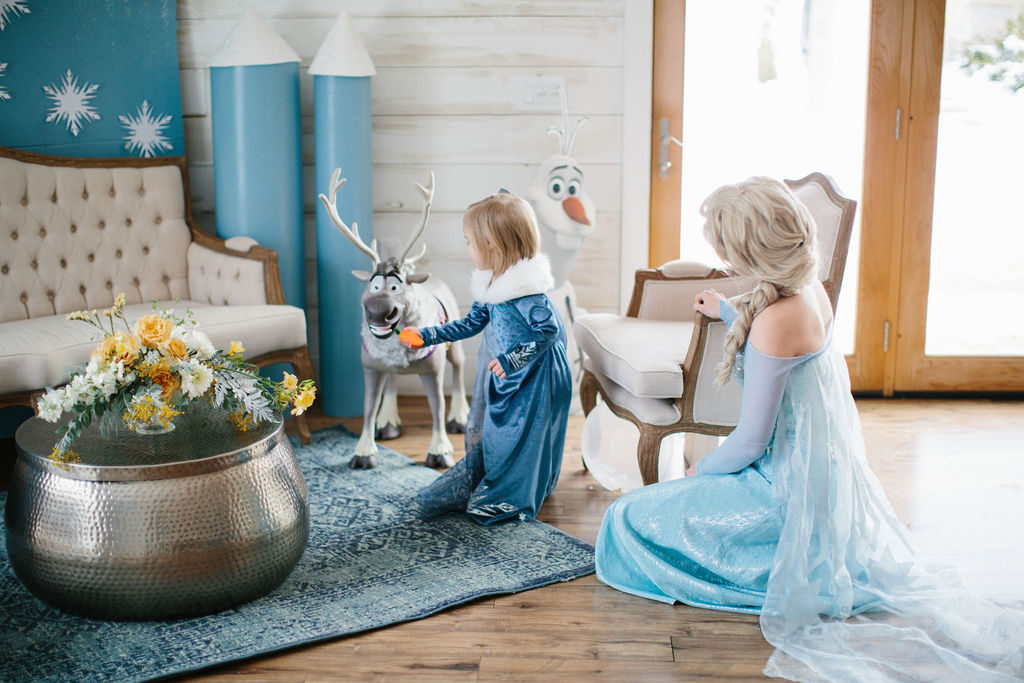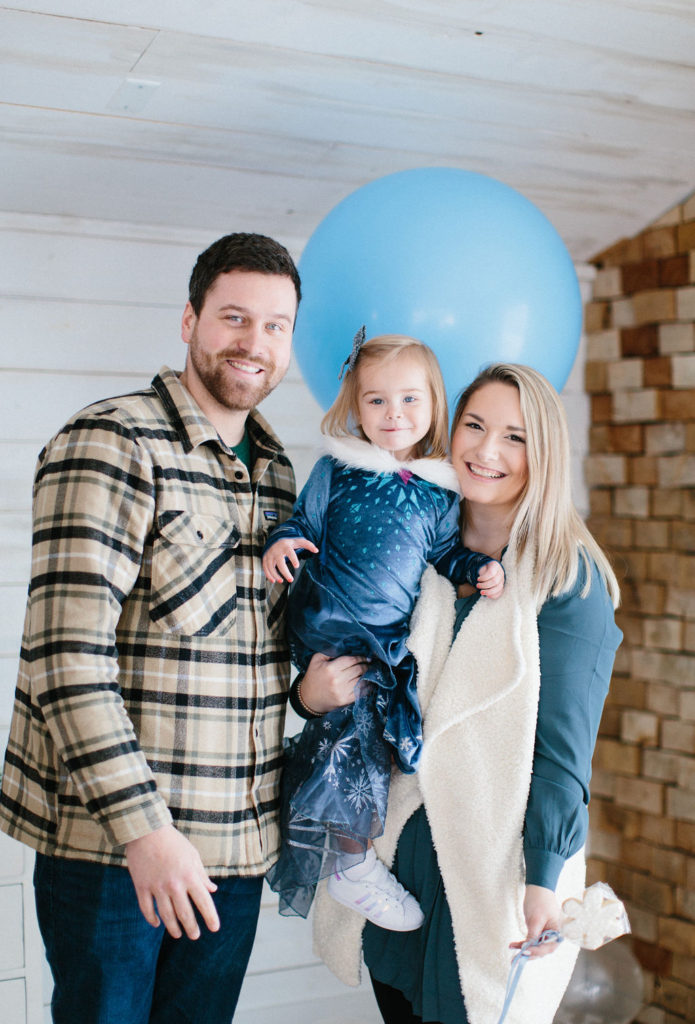 Thank you Stephanie for sending us this amazing party!! Here are all the vendors who made this magic listed below…
Photographer – Kristina Lorraine Photography
Planning & Design – Parker Drive Design for Graceful Events
Florist – Willow Design
Rentals – Forever Birdy
Balloons – Wisconsin Balloon Decor
Calligrapher – Pure Joy Ink
Cake – Julie Michelle Cakes
Desserts – Poppy Cakes Patisserie
Venue – Boxed & Burlap
Invitations – Minted
Elsa – Parties With Character, Jessica McClure
xx
Jacquelyn