It's Friday and you know what that means…..
Cocktail Time!
Trying to find a cocktail and dessert for that special day next week? We got you covered!
You can also catch this pretty little duo on Style Me Pretty today!
Photos by our sweet pal Yasmin Sarai
We are swooning over this very special one, perfect for celebrating the day of love with your special loved or a perfect cocktail for a galentines party. A sweet sugary addition, a dessert by The Sugar Studio that will make your heart flutter.
I'm sure you have notice by now, us Bejios ladies love a good cocktail or a glass of vino…. or two. Well, we thought it was only fitting to come up with our own cocktail, Meet The Beijos. Its a fun (well cause we are just flat out a fun time to be around, duh), fruity (who doesn't love a little fruit), and pretty looking thing you and your tastebuds will want to party with!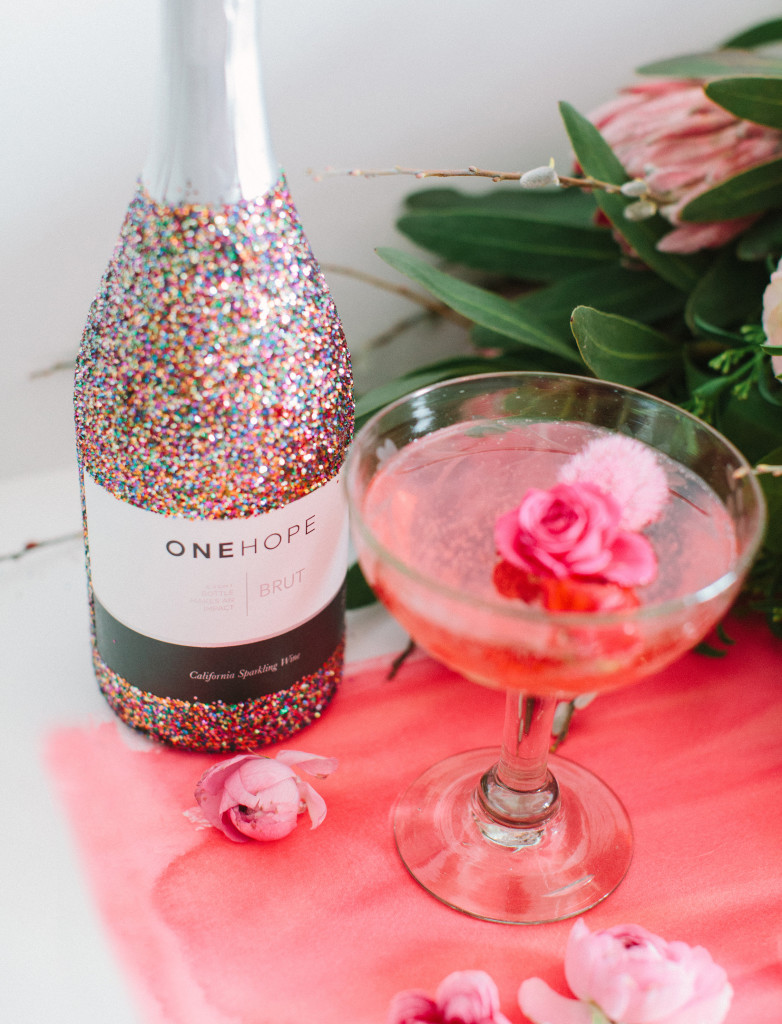 We are very particular about your champagne brands, and our 1st choice is always  
One Hope Wine
. Not only do they have excellent wine and champagne, but they support a great cause, The Trevor Project's lifeline. Every four purchases fund one hour of operational costs for The Trevor Project's lifeline, which provides crisis intervention and suicide prevention services to LGBTQ youth.
So drink up and help save young lives.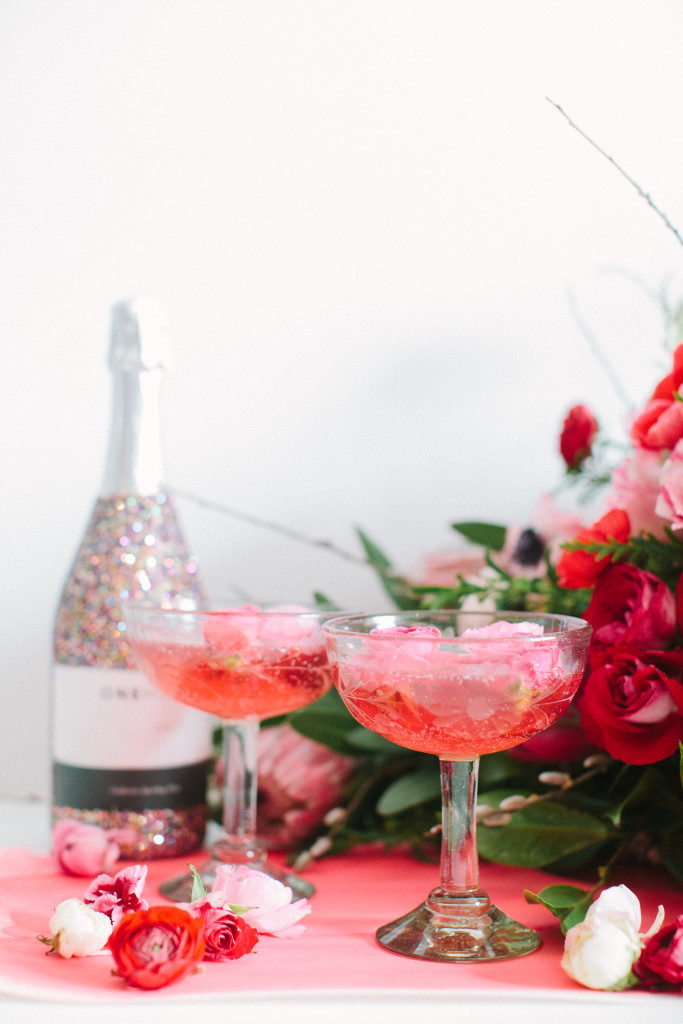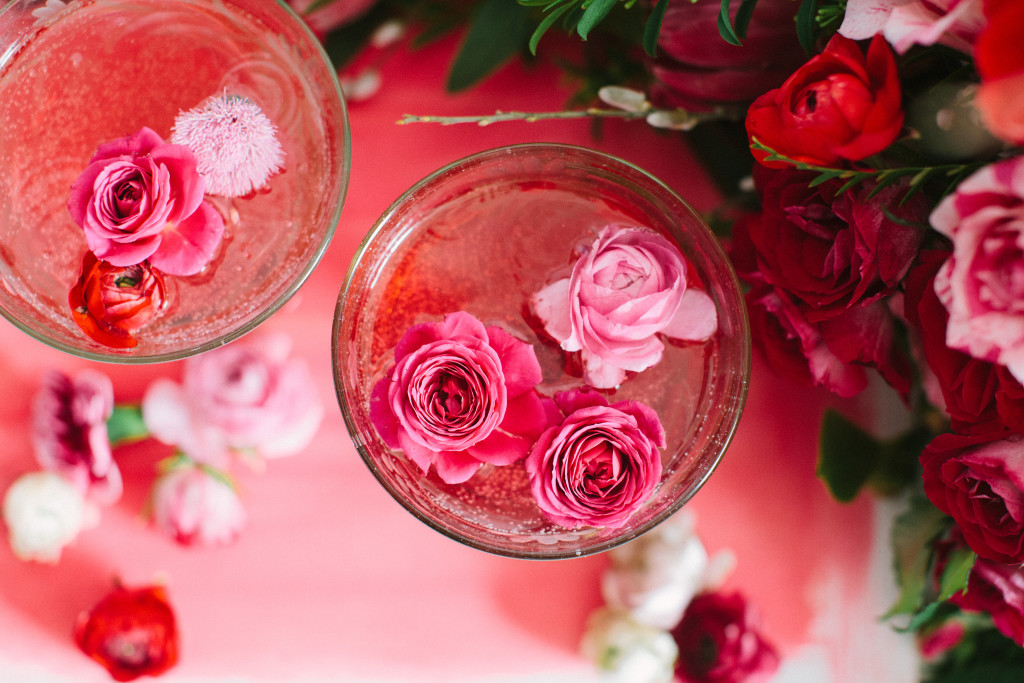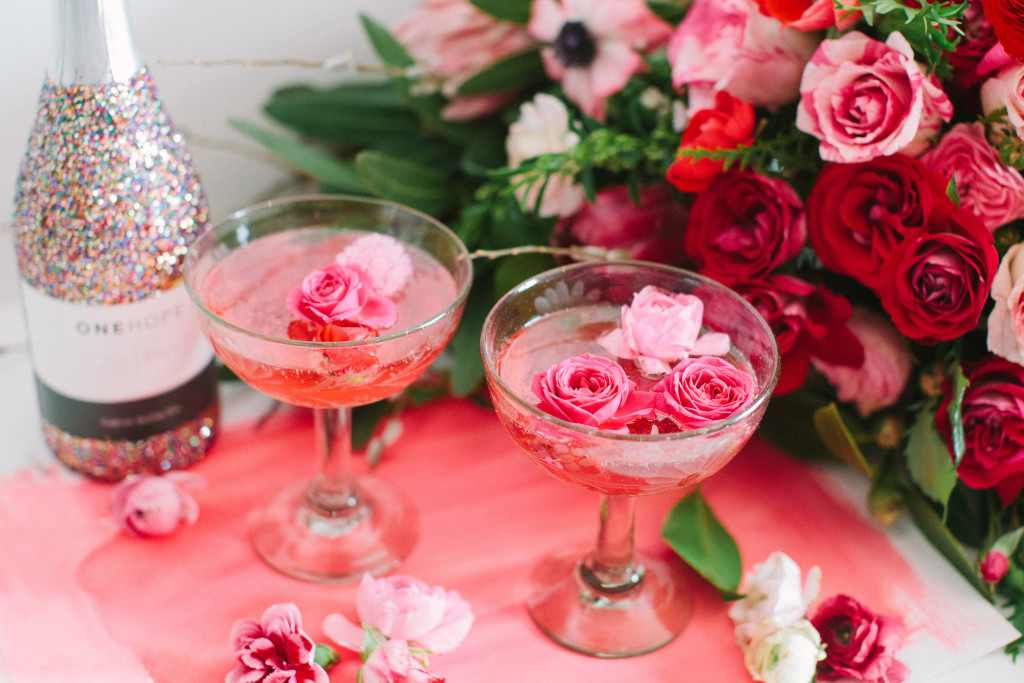 The Beijos Cocktail
Ingredients
For Mixed Fruit Syrup:
1/3 cup water
1/3 cup mixed fruit: we like the mix of raspberries, strawberries, and blackberries
1 Tsp orange zest, we like using blood orange or cara cara oranges (optional)- its just gives a fresh citrus note
1/3 cup sugar: we like to use organic coconut sugar
For the Cocktail:
Garnish:
loose edible flowers in pretty pink and red hues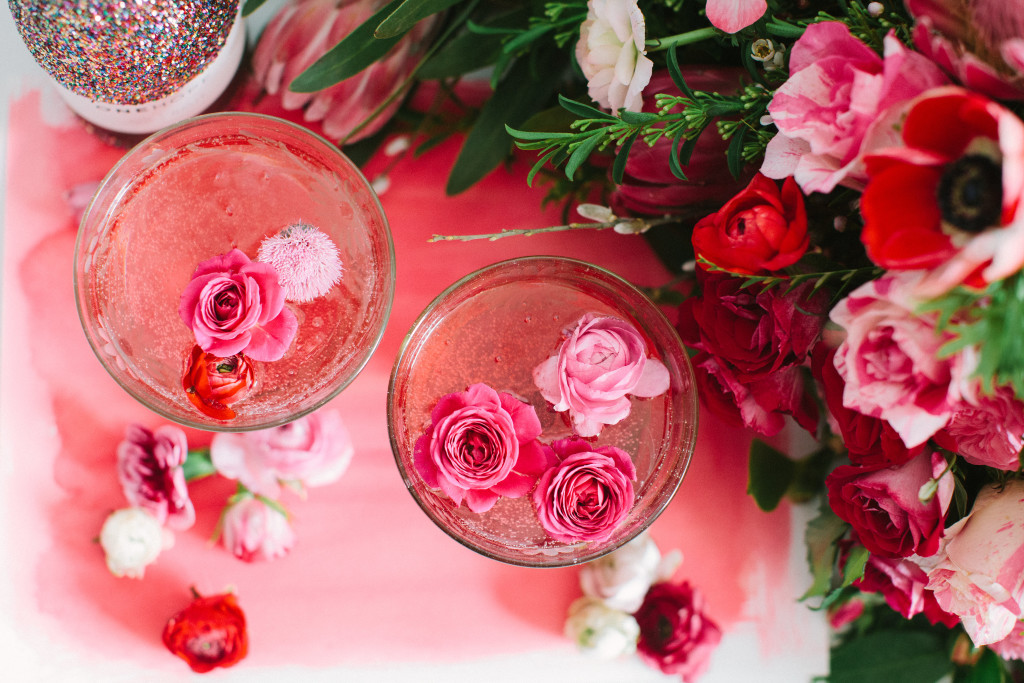 Instructions
In a small saucepan, bring the mixed fruits + orange zest, water, and sugar to a boil. Turn to low and let simmer for 10 minutes. Strain mixture and let syrup cool.
2. Once cooled, pour about 2 tablespoons of the syrup in each glass. Top with champagne and garnish with flowers.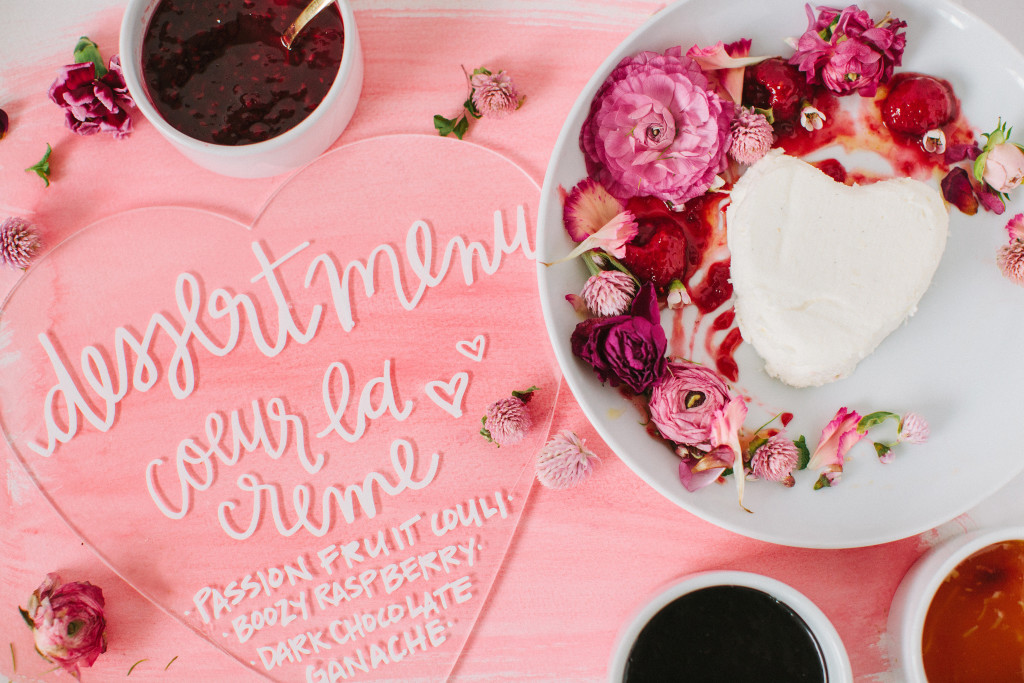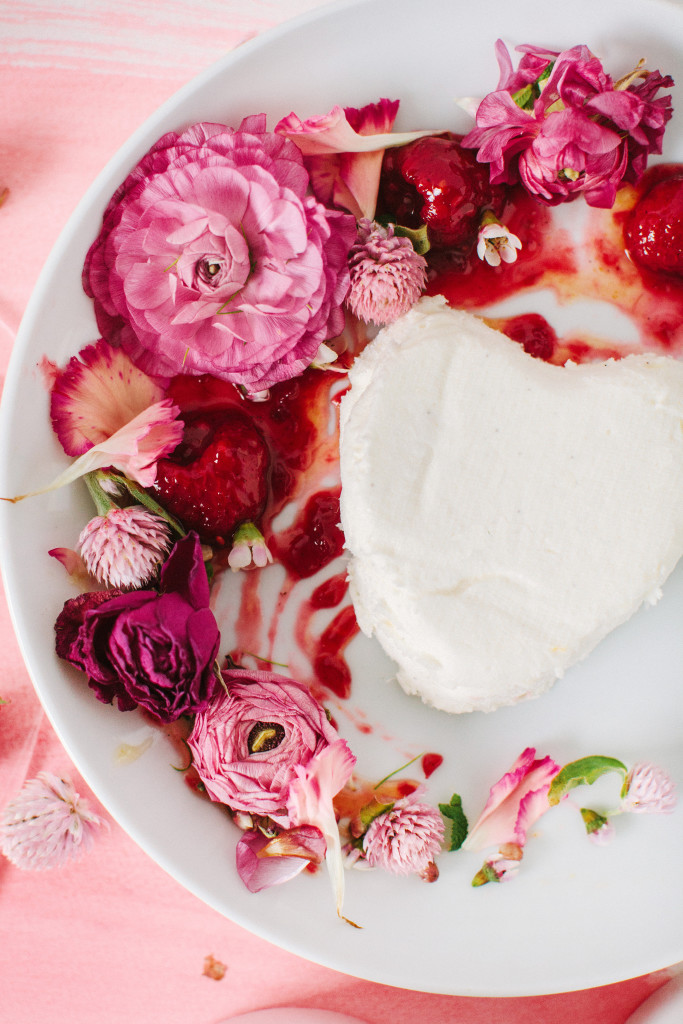 To go along with that pretty little thing… this decadent heart. Hilary from The Sugar Studio never disappoints, and wows us every time she stops by with her out of this world desserts.
Couer La Creme
Ingredients
12 ounces cream cheese, at room temperature
1 1/4 cup confectioners' sugar
2 1/2 cups cold heavy cream
2 teaspoons pure vanilla extract
1/4 teaspoon grated lemon zest
Seeds scraped from 1 vanilla bean
Instructions
Place the cream cheese and confectioners' sugar in the bowl of an electric mixer fitted with the paddle attachment and beat on high speed for 2 minutes. Scrape down the beater and bowl with a rubber spatula and change the beater for the whisk attachment. With the mixer on low speed, add the heavy cream, vanilla, lemon zest, and vanilla bean seeds and beat on high speed until the mixture is very thick, like whipped cream.

Line a 7-inch sieve with cheesecloth or paper towels so the ends drape over the sides and suspend it over a bowl, making sure that there is space between the bottom of the sieve and the bottom of the bowl for the liquid to drain. Pour the cream mixture into the cheesecloth, fold the ends over the top, and refrigerate overnight.
To serve, discard the liquid, unmold the cream onto a plate, and drizzle Raspberry and Grand Marnier Sauce around the base.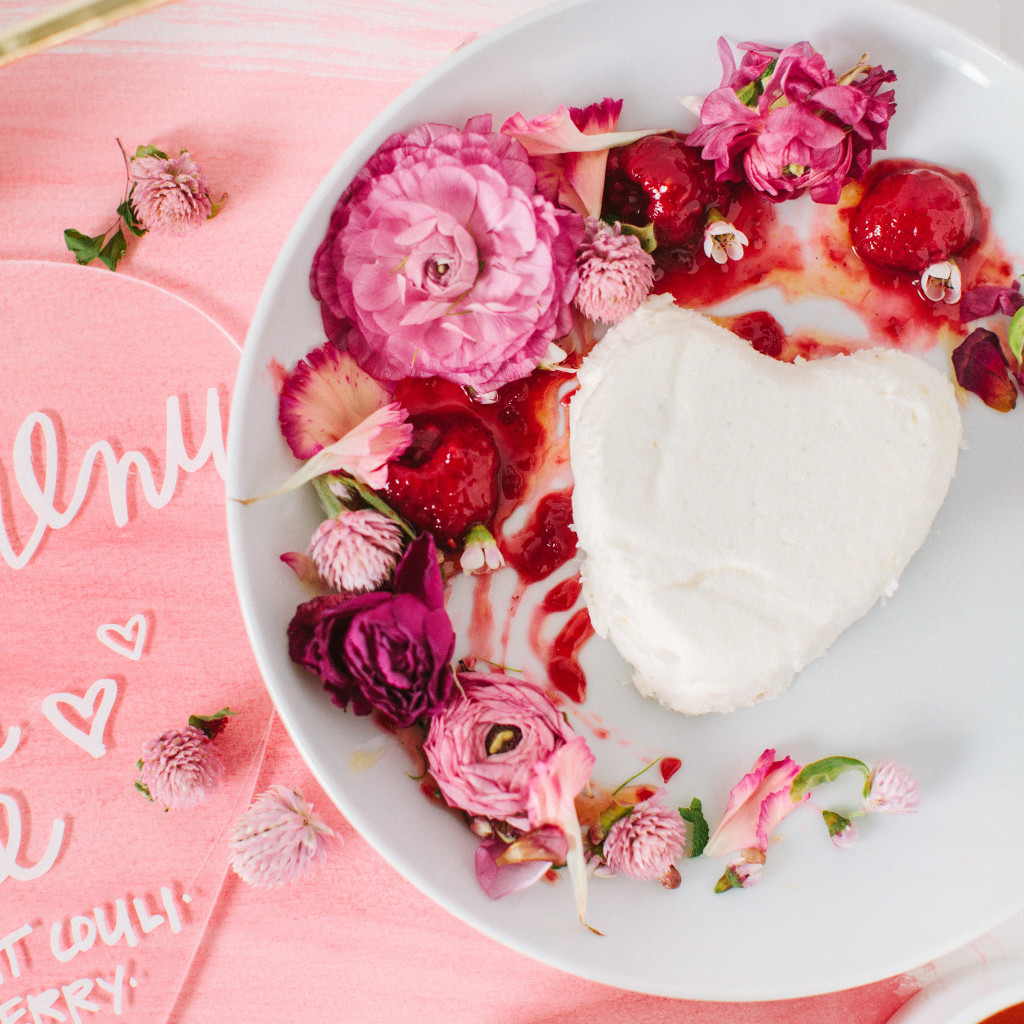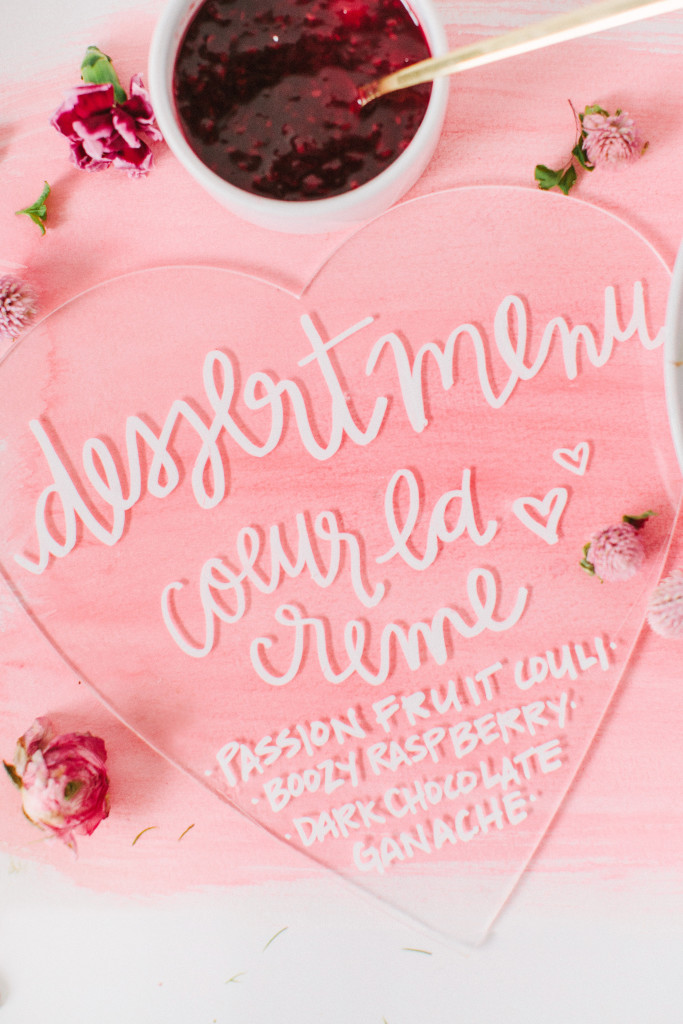 How cute is the clear acyclic heart menu that Meghann Miniello created. Throwing a little love get together, make your guests heart flutter with all these ideas.
xx
Abby