I can't believe our little Cruz John will be 4 months in a few weeks, the time is going by fast and I'm really trying to take in each moment.  Today I get to share his nursery with you where him and I spend most of our time together.  My husband and I have been looking to move for the past year and I hadn't really planned on designing a nursery for Cruz.  I just thought I didn't really want to put the time and money into it if we were going to move.  But as time wore on and his impending arrival inched closer I had a change of heart.  I wanted him to have a room to come home to, and that was that.  So come June (two months before his arrival) I decided to go for it!!  I am so happy that I did, the outcome is everything I dreamed of and more.  Plus, Cruz has his perfect little nook in our home to call his own!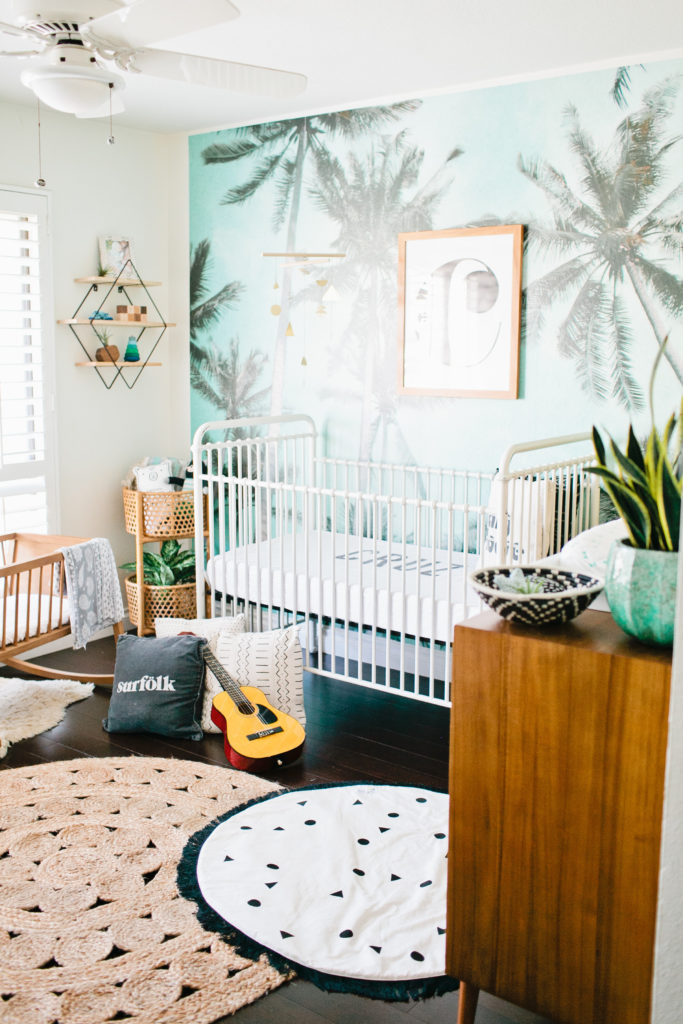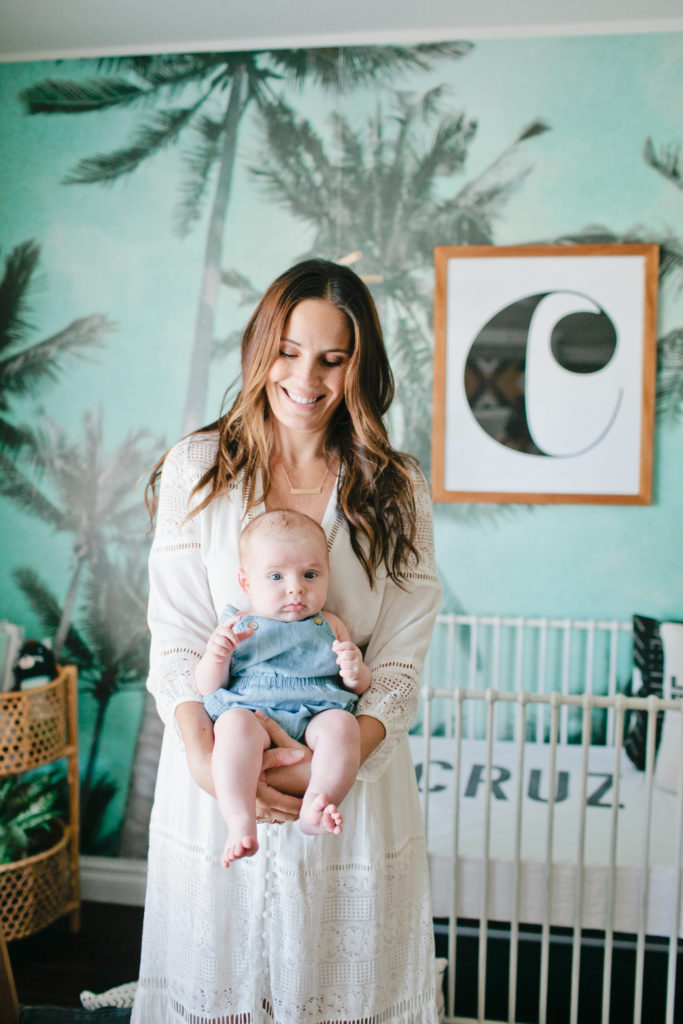 Cruz's nursery was featured on Glitter Guide last week, but we are sharing all of the details today here on Beijos Blog.  So keep scrolling to read more and to see all the pretty photos by Megan Welker, who else would I have document my family?!  Love her!
We have Cruz's nursery in what used to be our office nook.  It's a small room that is an extension to our master bedroom, really the best place for him!  We currently live in a  2 story town home with 2 bedrooms upstairs and 1 downstairs.  Big brother Court is in the other bedroom upstairs and we use our downstairs room as a guest room for our parents and family when they visit from Northern California.  The office space was our only option really as we couldn't have either of our boys downstairs and that far from us.  Honestly it turned out to be the perfect space to set up his nursery.  He currently sleeps in his bassinet right next to our bed but it's nice to easily walk a few feet to change him or feed him in the middle of the night.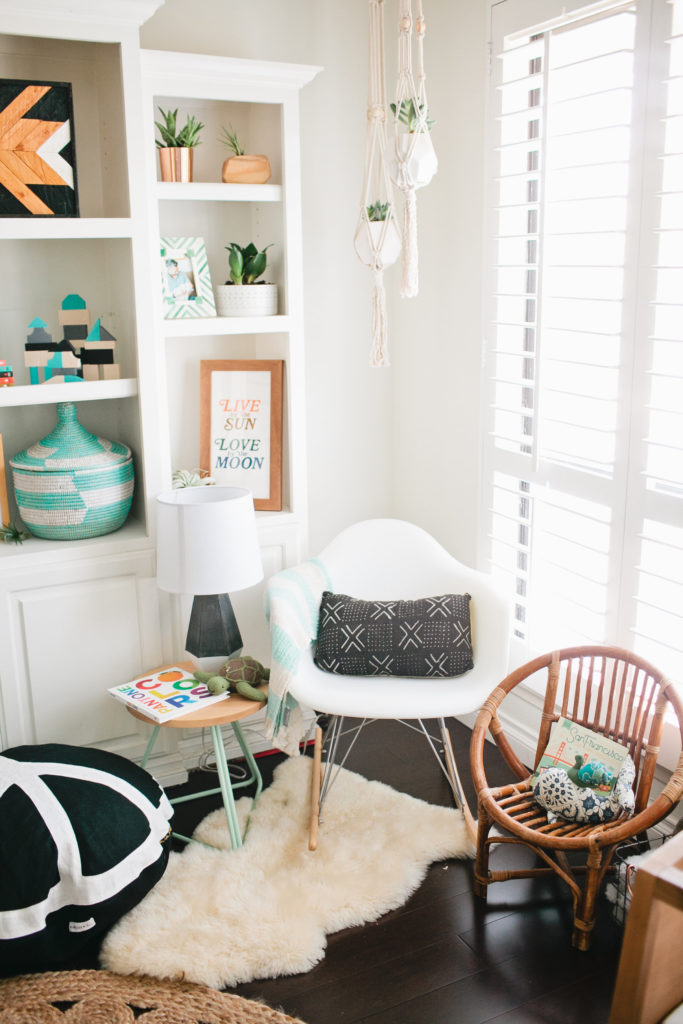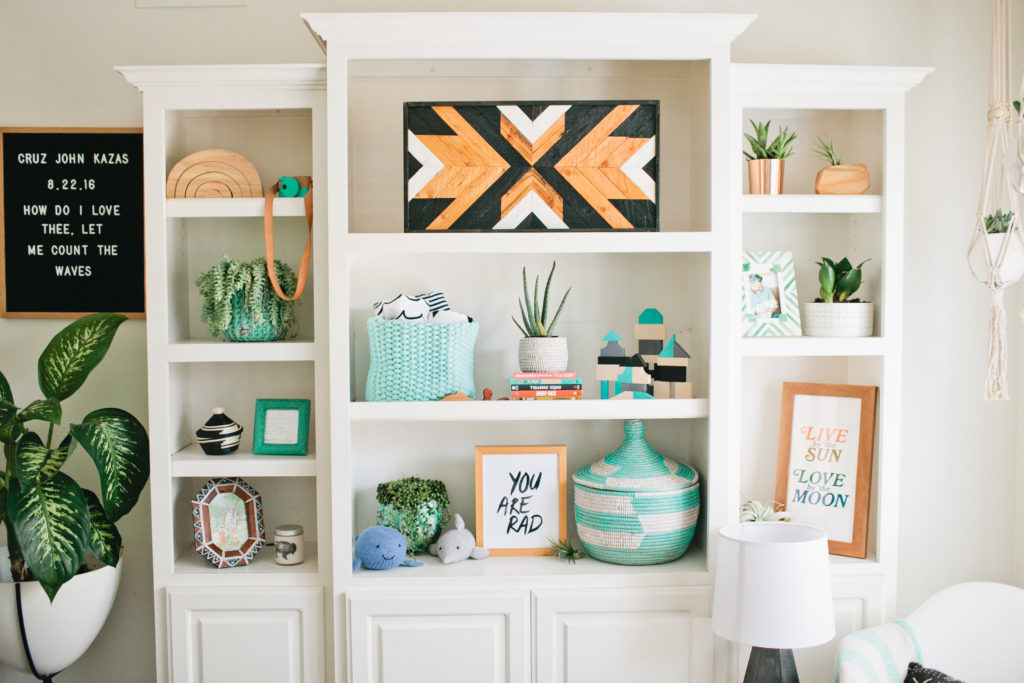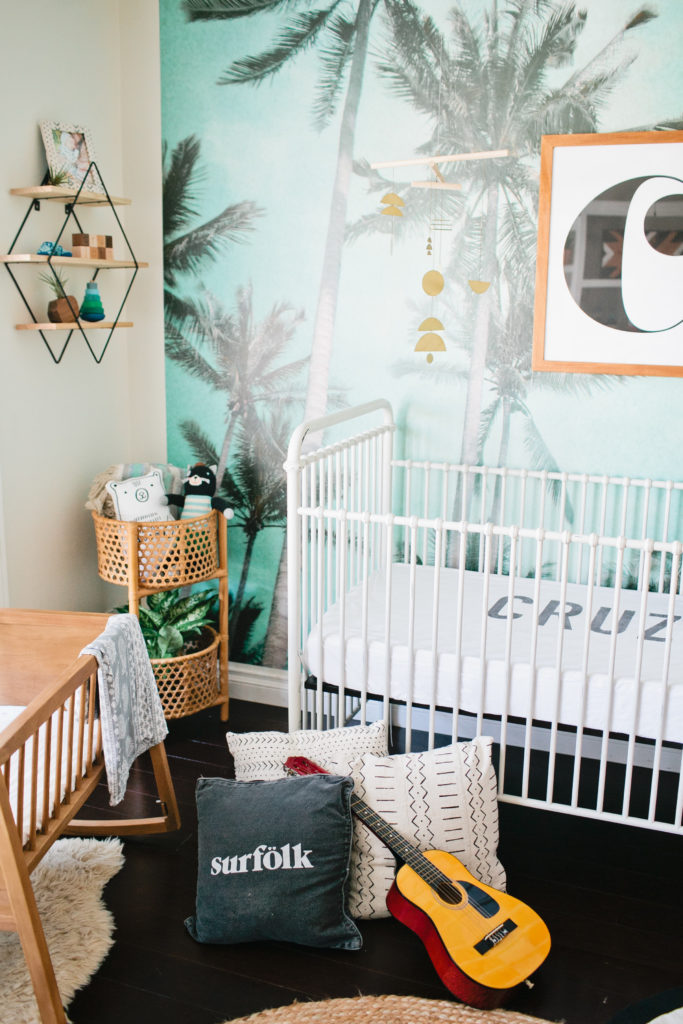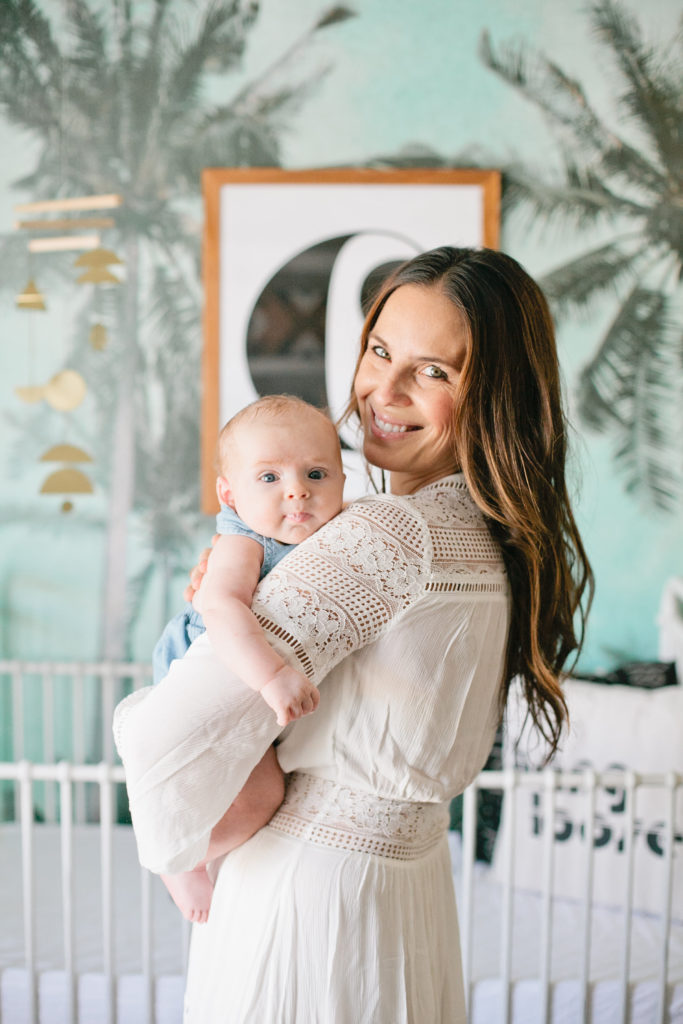 The first piece to the puzzle of this nursery was definitely the Palm Tree wallpaper mural from Kawaiian Lion.   I knew I wanted a statement wallpaper in the nursery and I tossed the idea around of a few others but this Too Palmy Wallpaper from Kawaiian Lion was just perfect for us.  We spend so much time as a family at the beach, our house is just about a half mile away so it's really one of our favorite places.  Plus it creates the perfect scene to welcome our new guy into our home.  I love the colors and the calm and serene mood it sets in his room.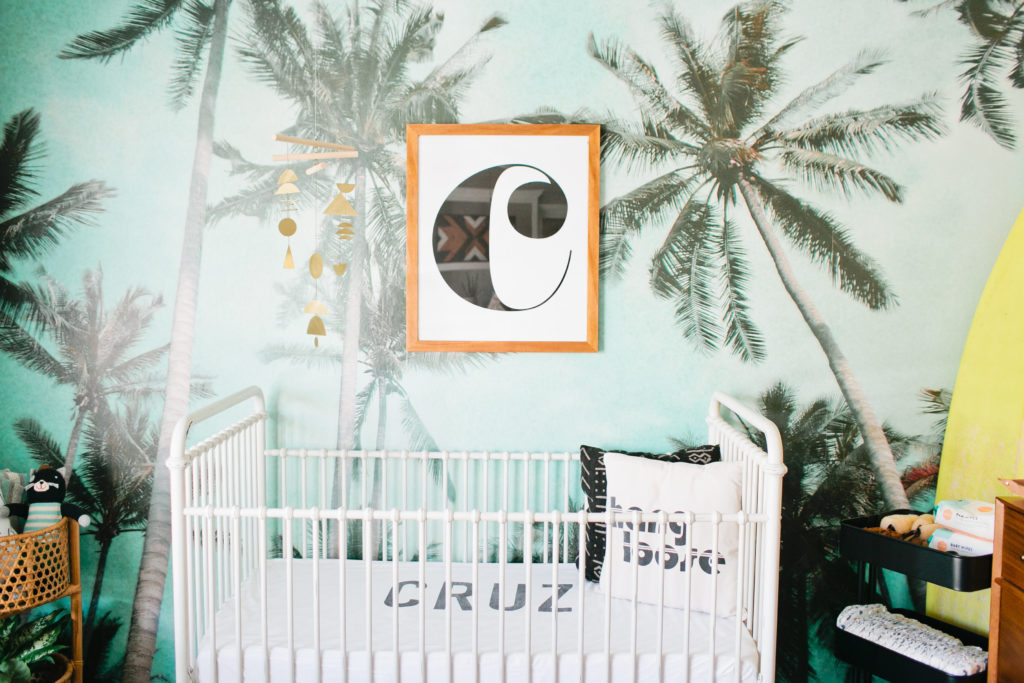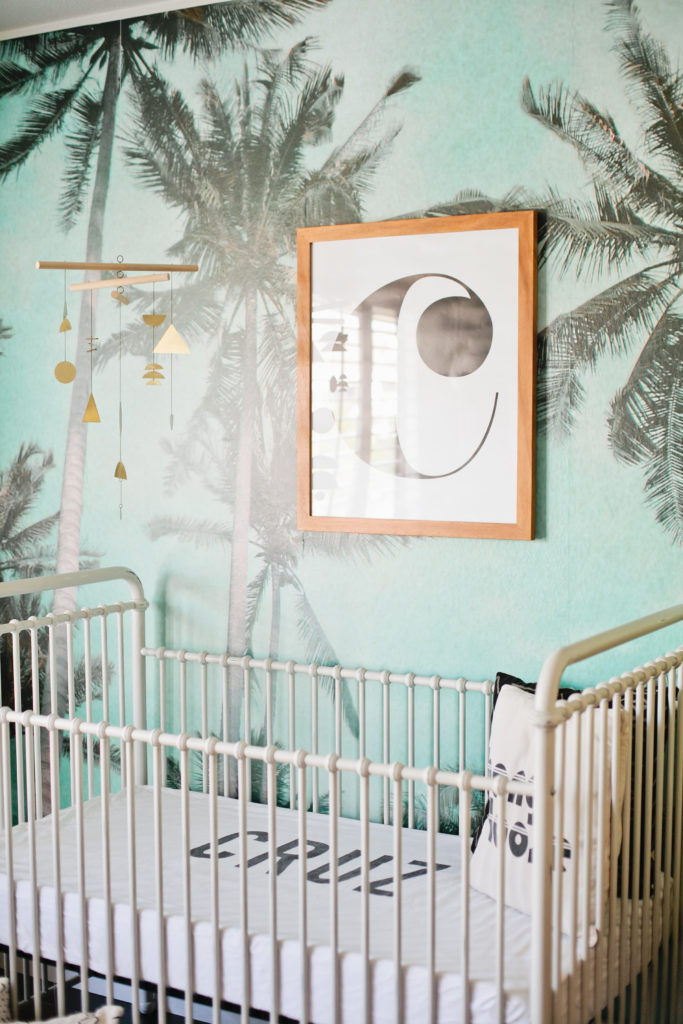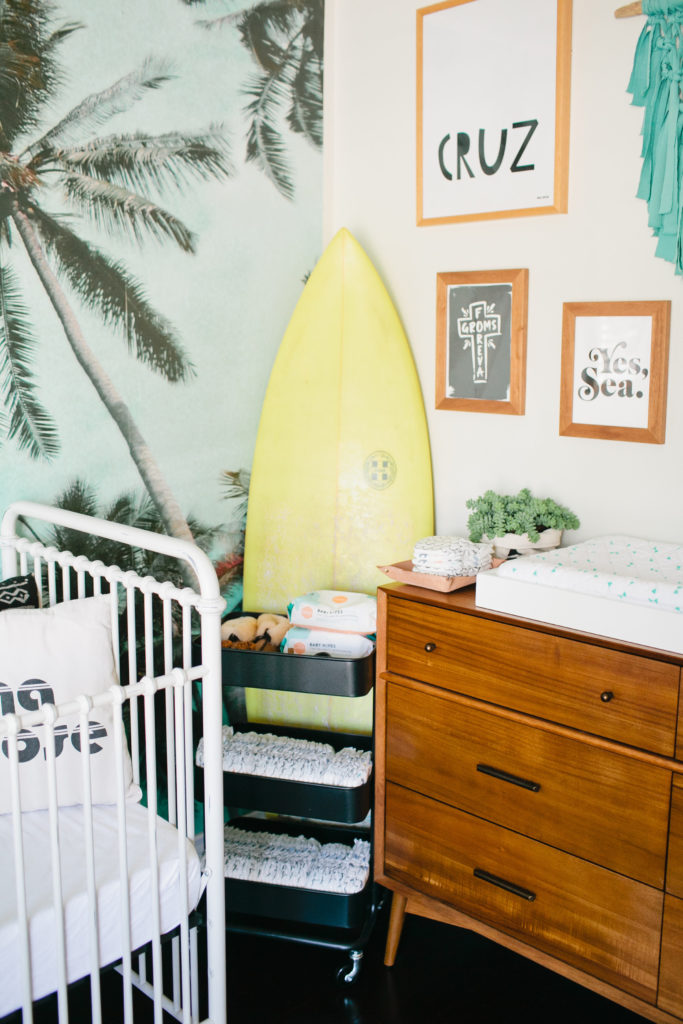 Next I had to have a great piece for the dresser/changing table.  For this I went with West Elm, who I also went with for my older son Court's room.  I love this mid century style dresser and I know it is a piece he can have for years to come.
I also definitely wanted a good gallery wall, and had a few vendors in mind for it!  I love Daniella Manini's amazing creations, she is such a talented artist.  I used quite a few of her prints in Cruz's room, they have the perfect mix of a modern and beachy feel that I love.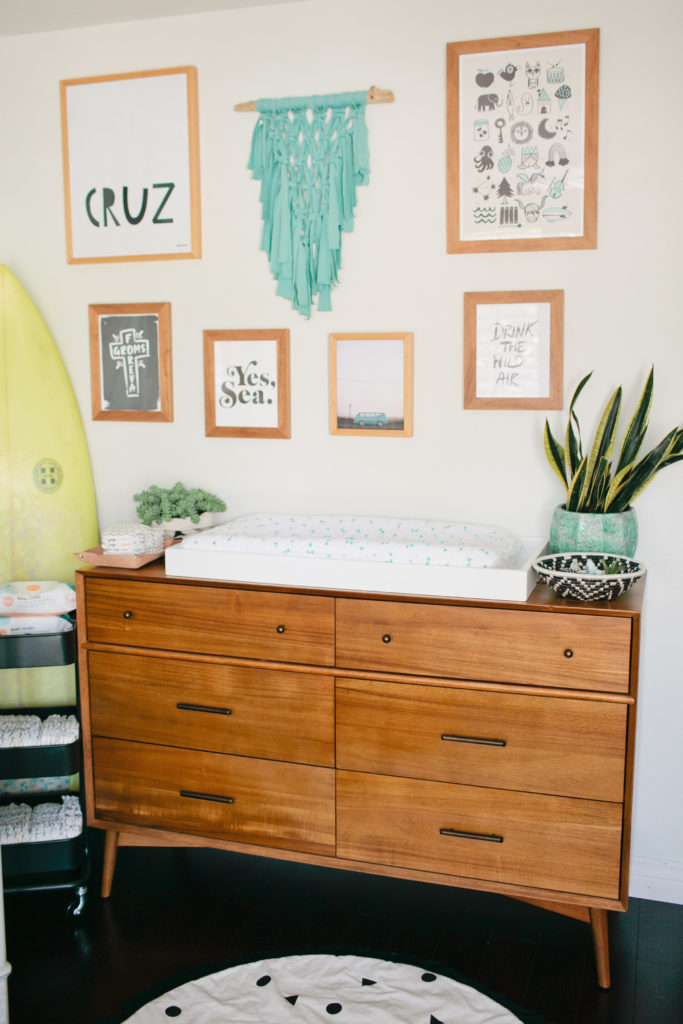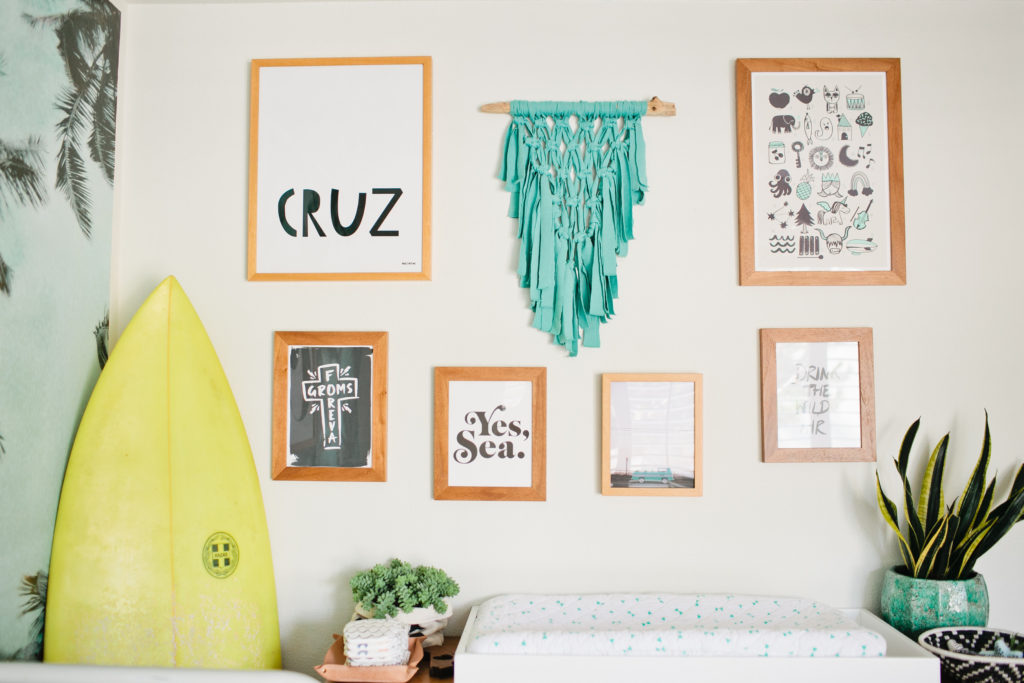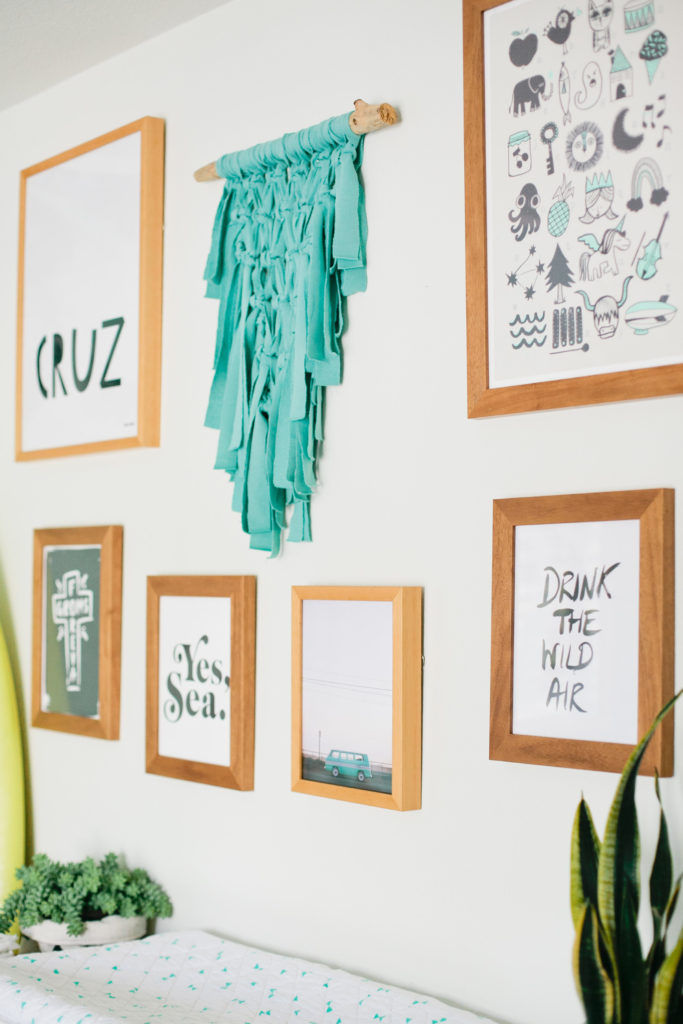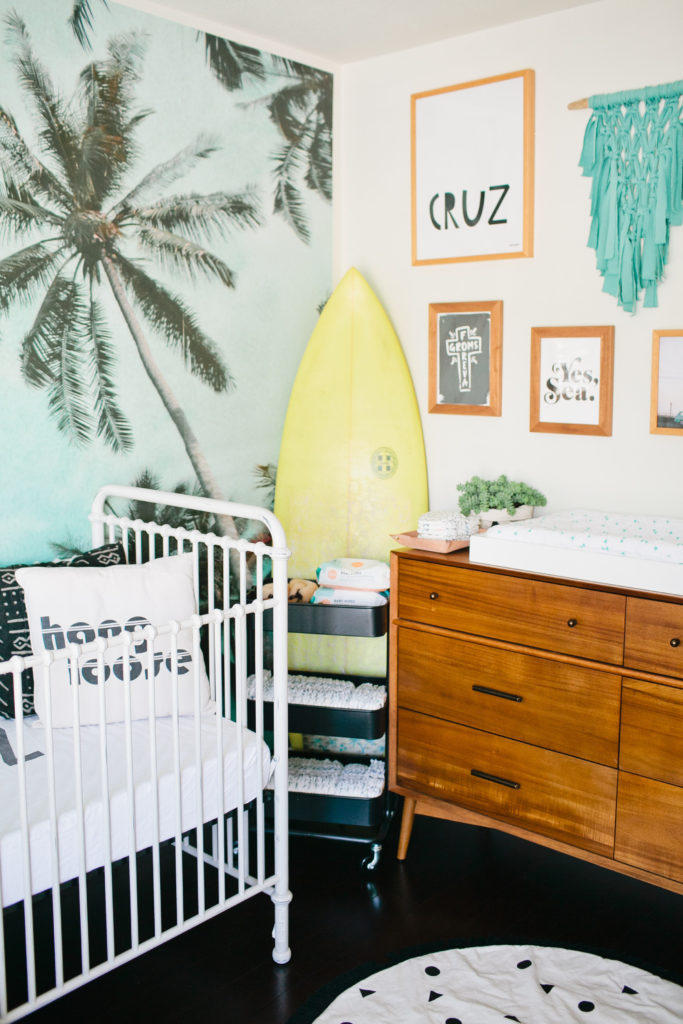 Another piece to the gallery wall that I have really fallen in love with is the jersey macrame hanging from Robyn Parker.  I discovered Robyn from our home tour of Katie Stauffer earlier this year when I saw the piece she created for her.  Needless to say I fell in love and had to have one for myself!  I sent Robyn an image of the wallpaper and she matched the color perfectly!!  I also love to have things personalized so a brand like Woolf With Me who does personalized art prints, crib sheets and blankets was right up my ally!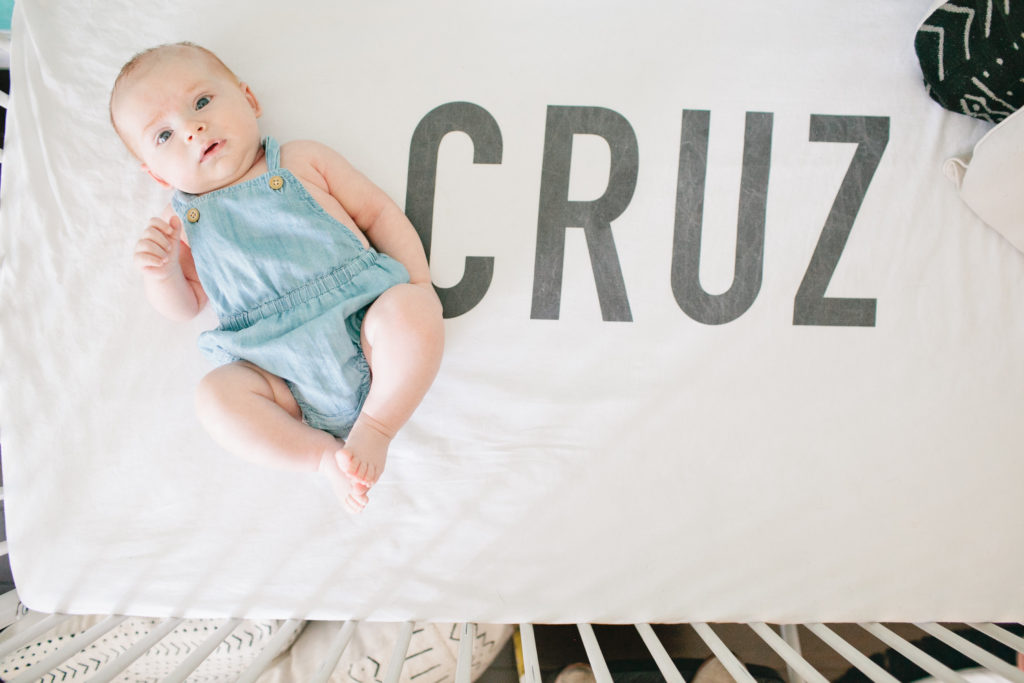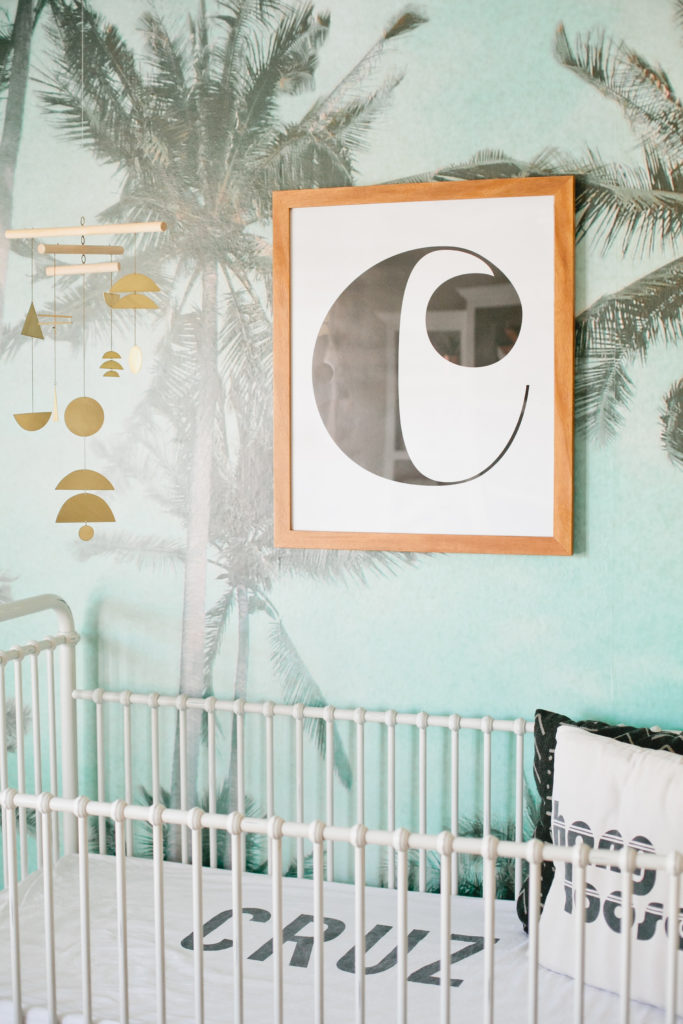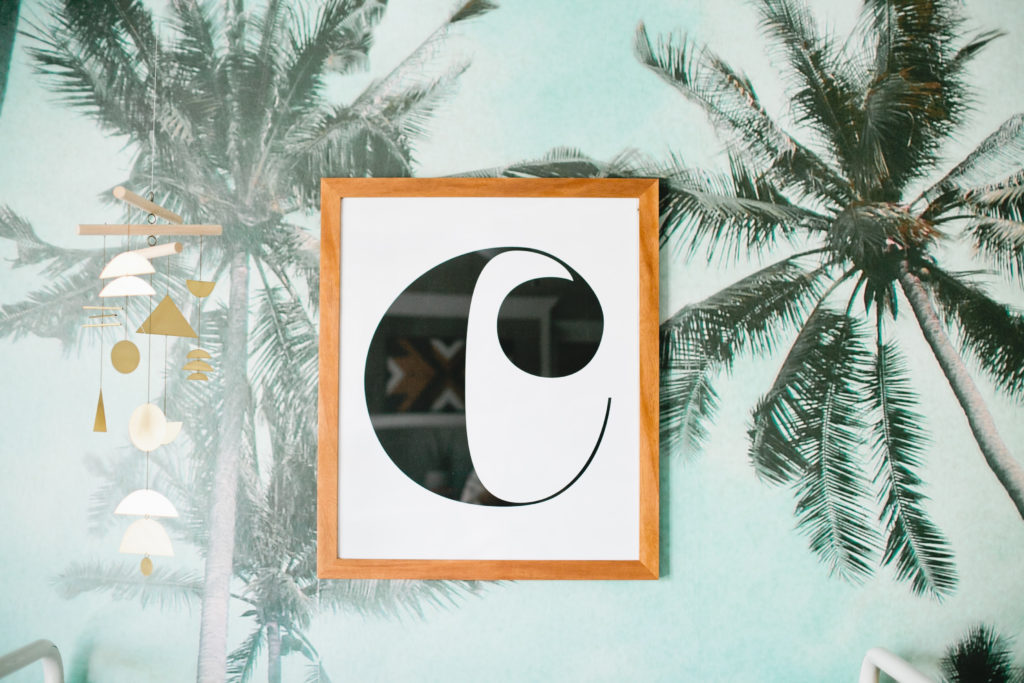 I fell in love with the C Print that hangs over his crib from Alma Custom Designs early on and had to have it.  They had a couple of other prints that I added through-out his room as well.  All of the frames in Cruz's room are from Framed & Matted.  They are so amazing, you just end them any measurement of frame and they build it for you and ship it to you!  Super convenient, which as a mom of 2 means the world!  I purchased quite a few art pieces from Australia who does completely different measurements than us, damn metric system, so that came in handy to do custom framing with them.
This Letterfolk board was a gift form Cruz's Tia and Godmother, it was definitely a must have for the room!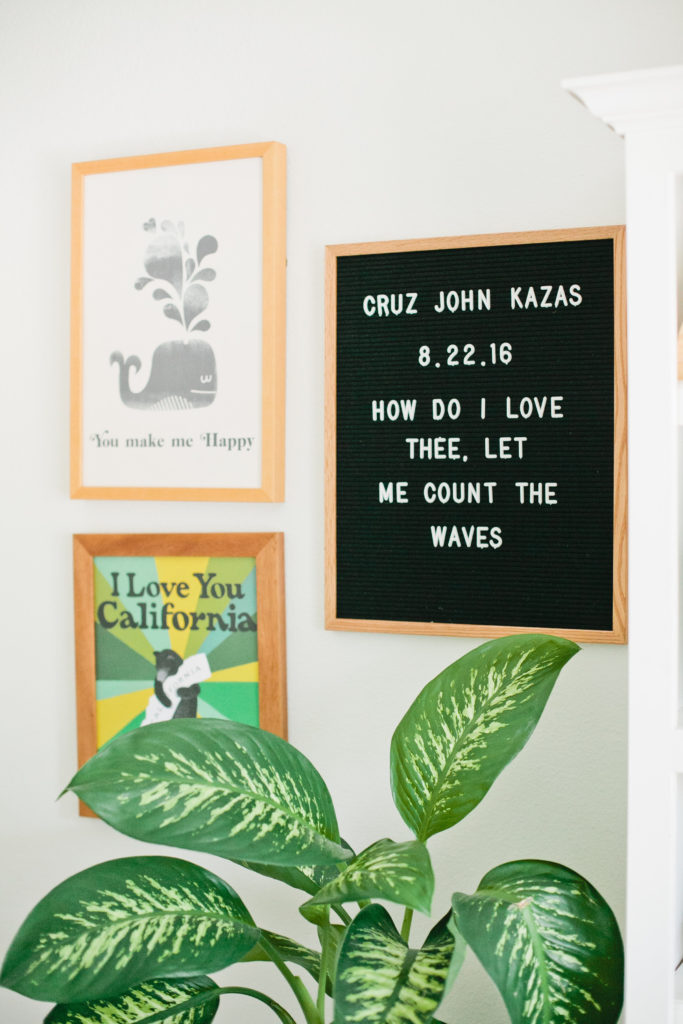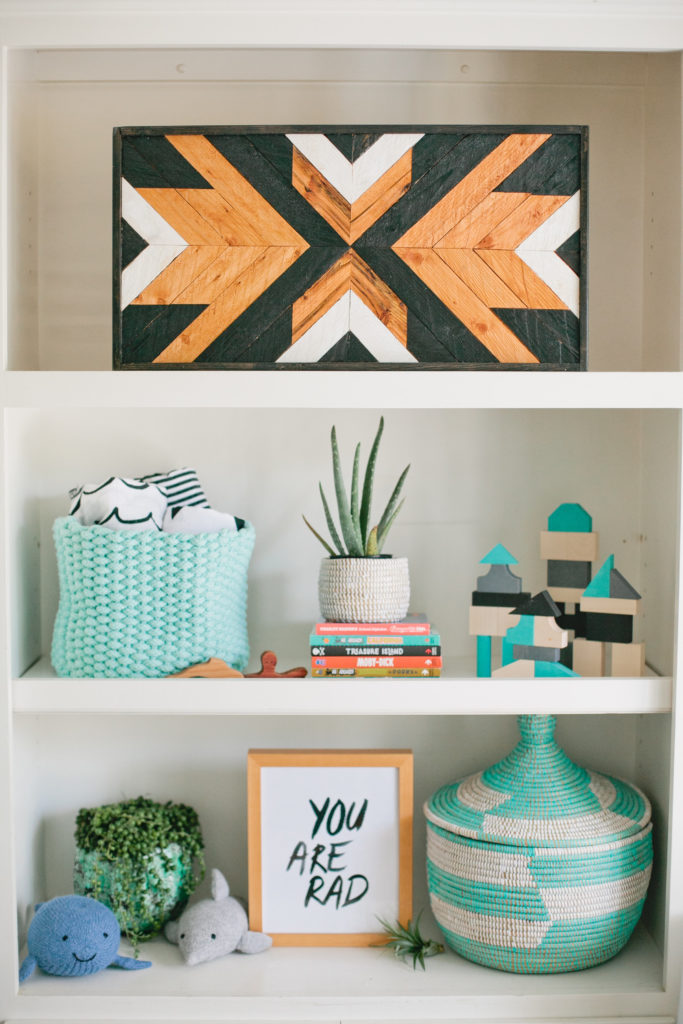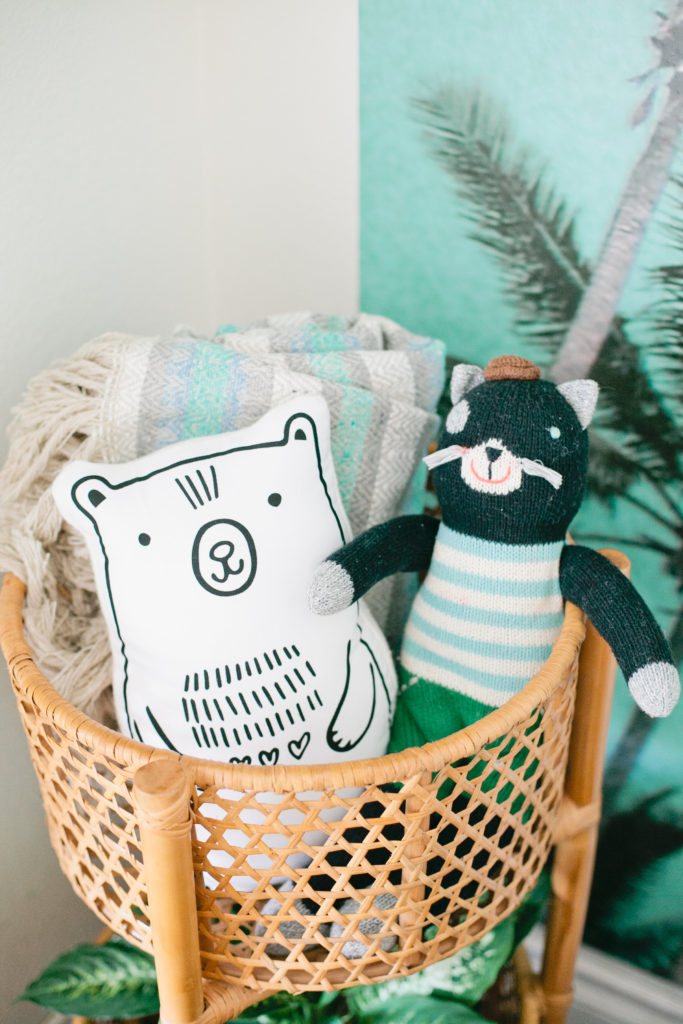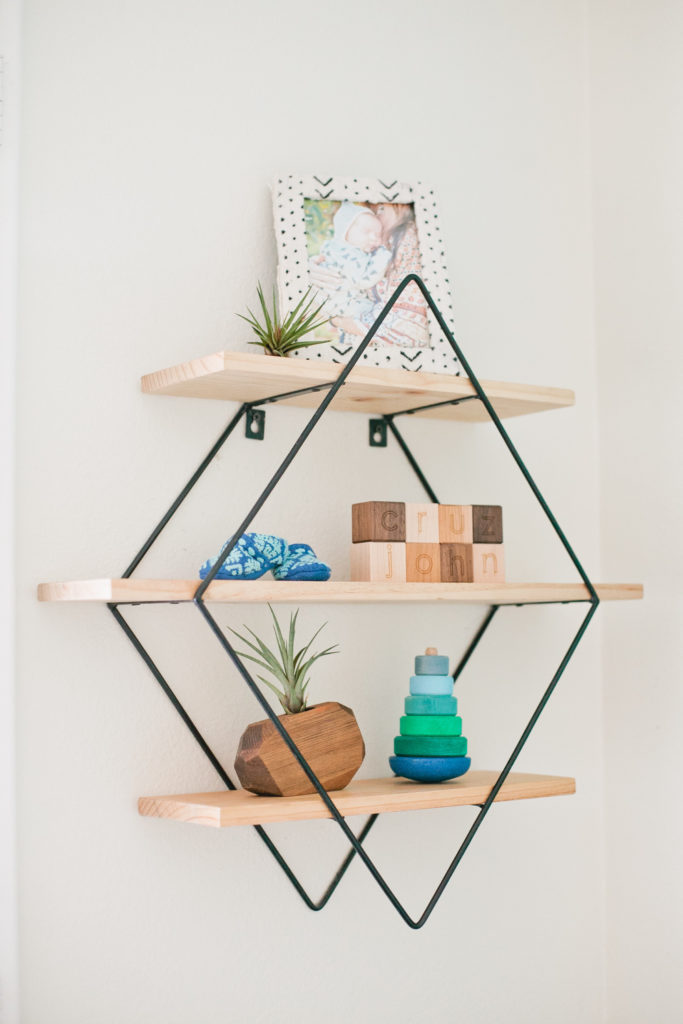 The best pillows from Kawaiian Lion and Boho Pillow that create a little lounge on the floor for big brother and mommy to hang out with baby Cruz.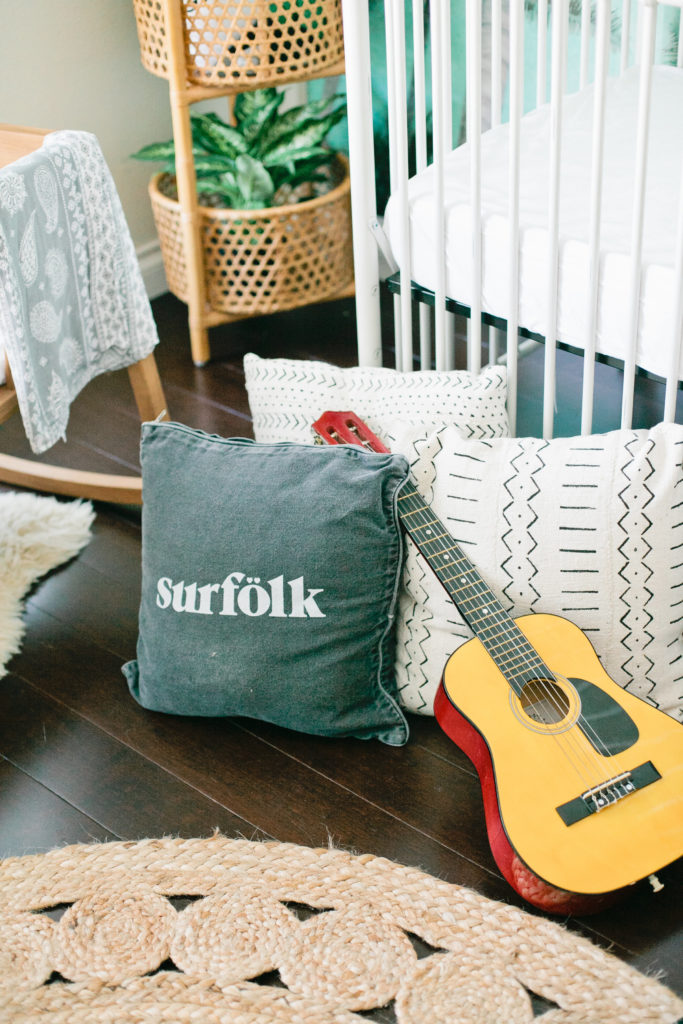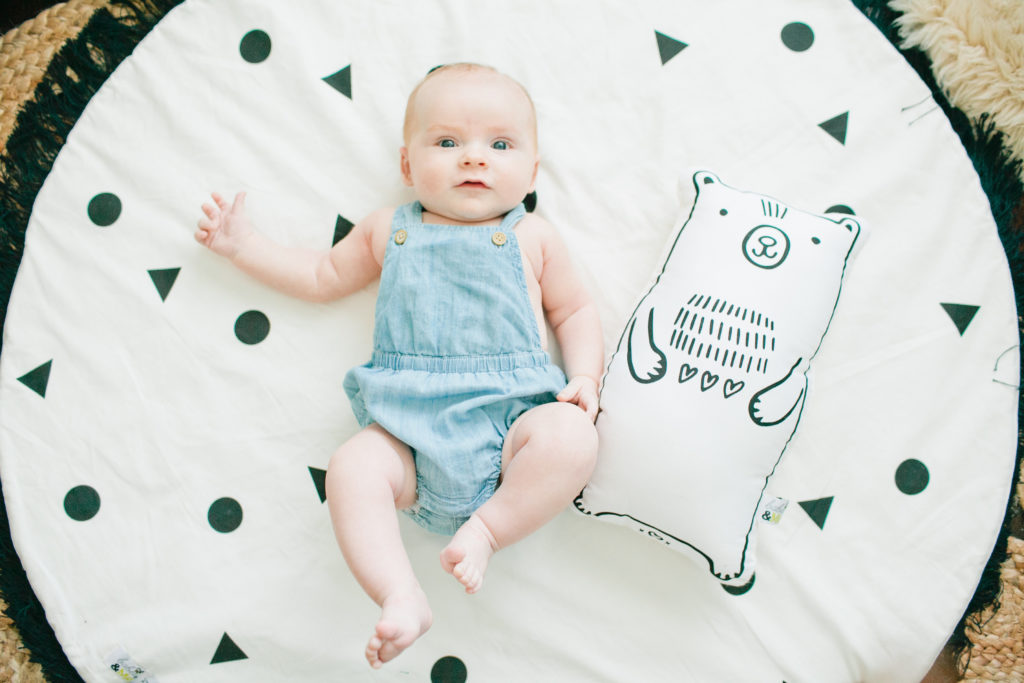 Something else essential to me was making Cruz's room a sanctuary for my whole family.  It was important for me to make Court feel comfortable in the room as well and not have him feel left out in any way.  Becoming a big brother was a big transition for him and I recognize that.  I added a little area for him to be able to sit and play while I nursed Cruz in the rocker, I also have blocks in there for him to play with as well which he loves!  Obviously Cruz can use all of these things eventually when he's older.  Lastly, I loved adding live plants to his room, I kind of got carried away adding plant after plant but I love the look and feel it adds to the room.  It's nice having something that adds color and life to a room.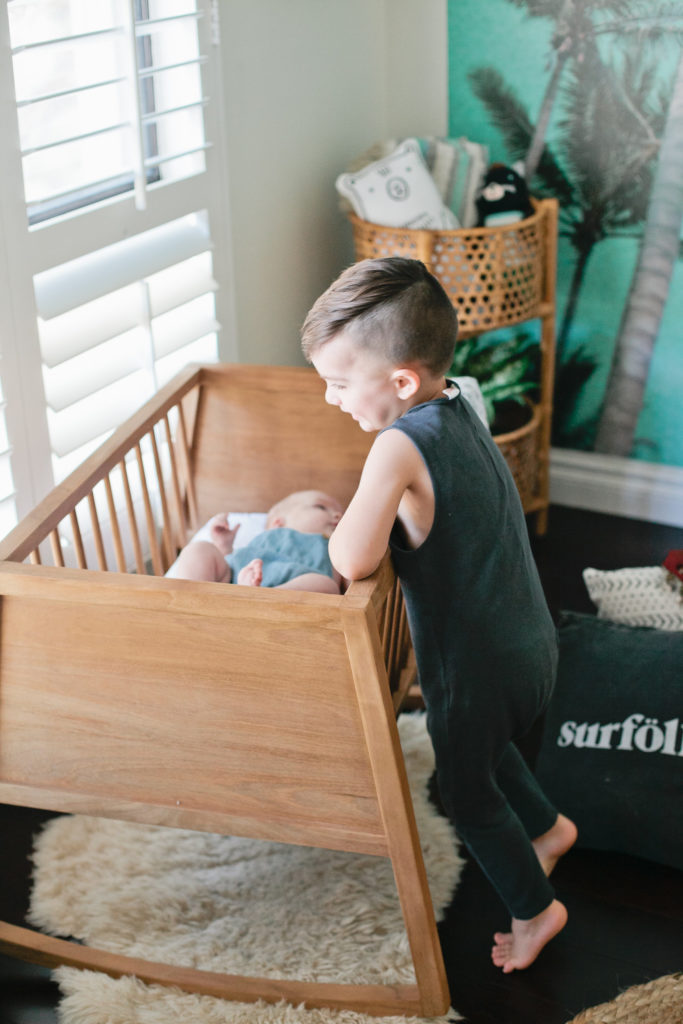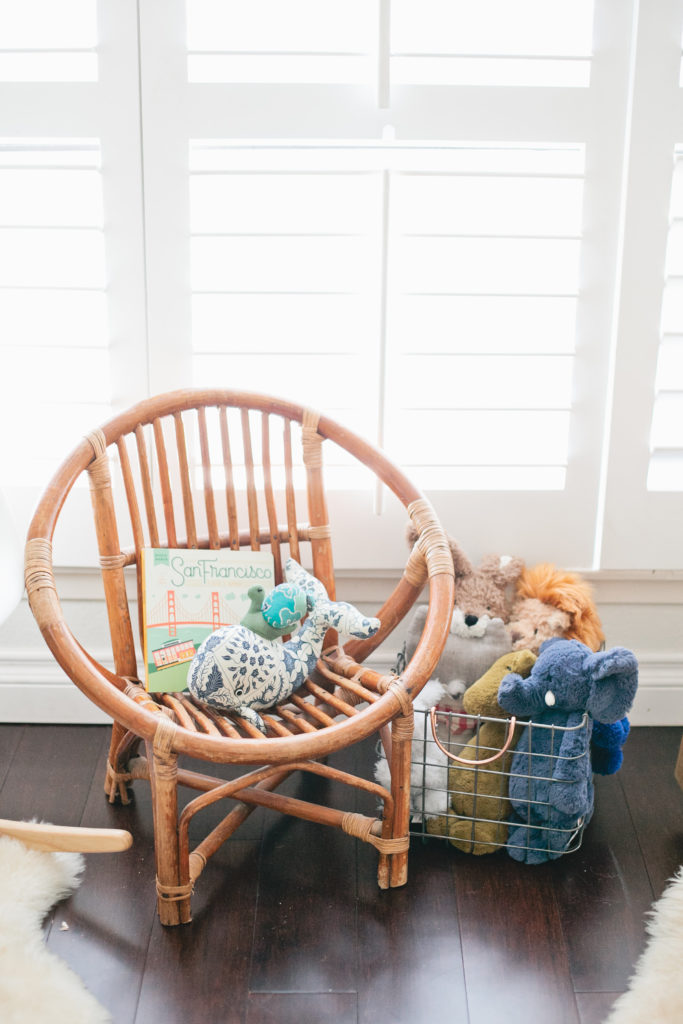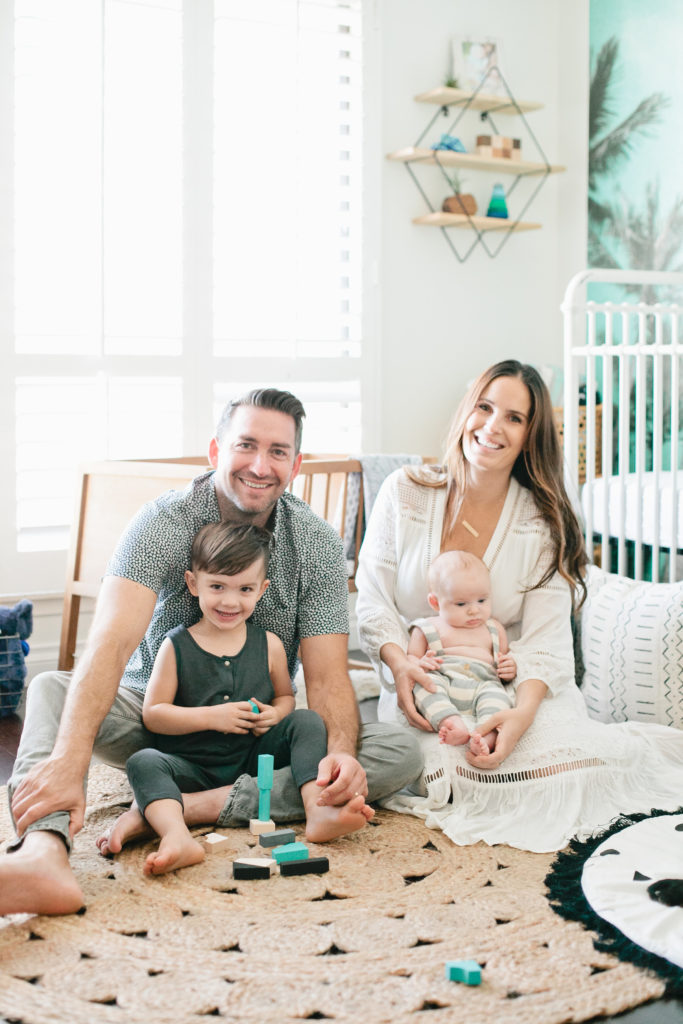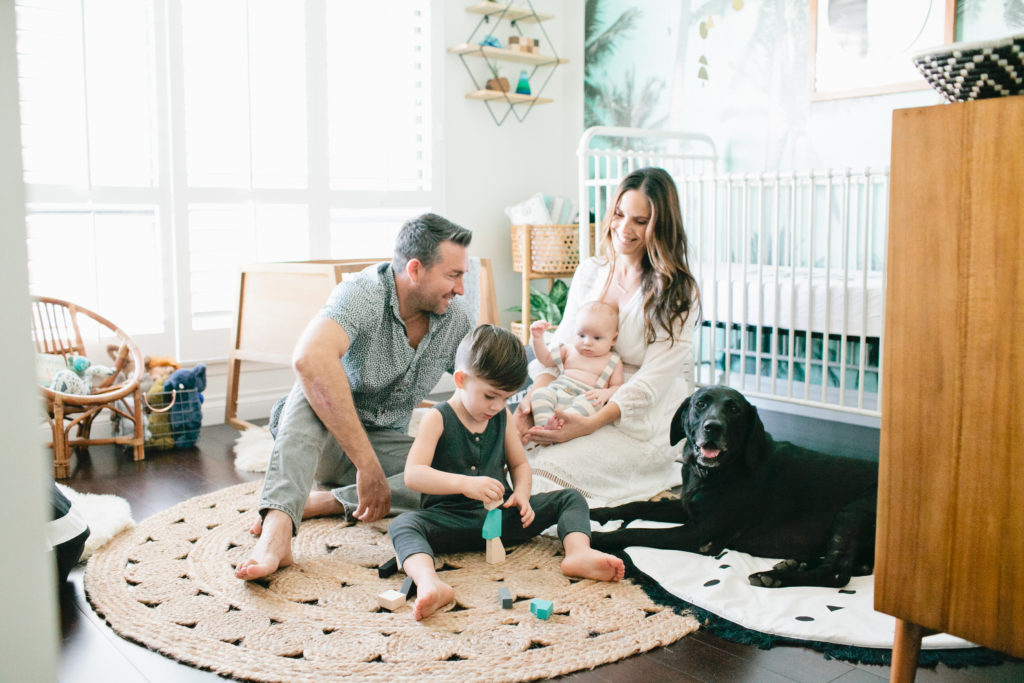 Here are a few photos of my delicious Cruz, I really can't get enough!  He's just the happiest guy who is so mellow and easy going.  We love him so much and can't wait to watch him grow, although we definitely don't want it to happen too fast!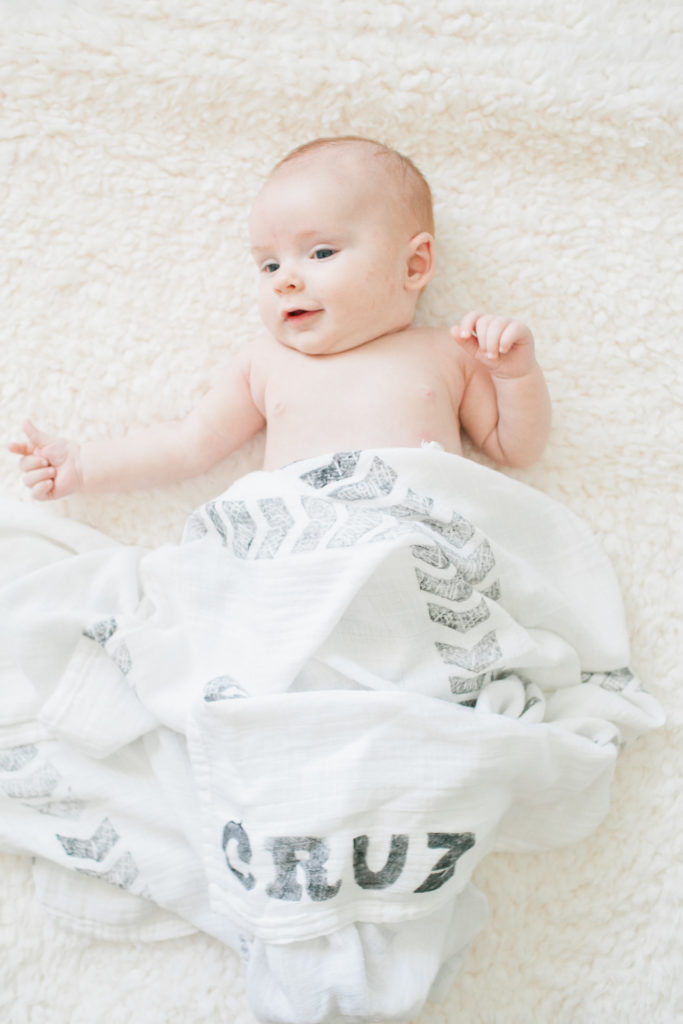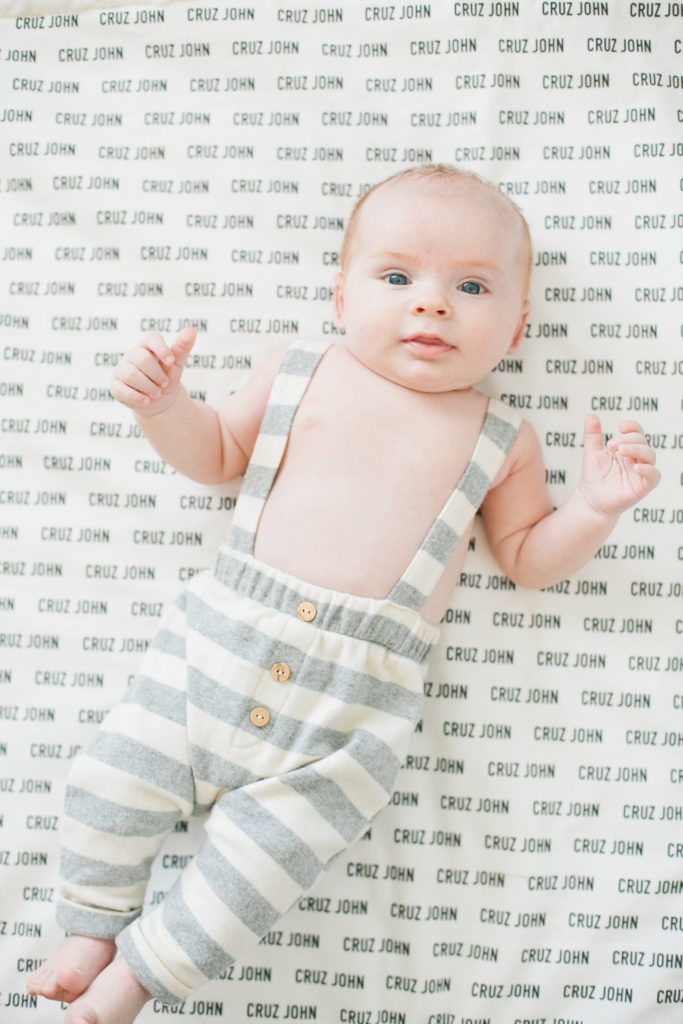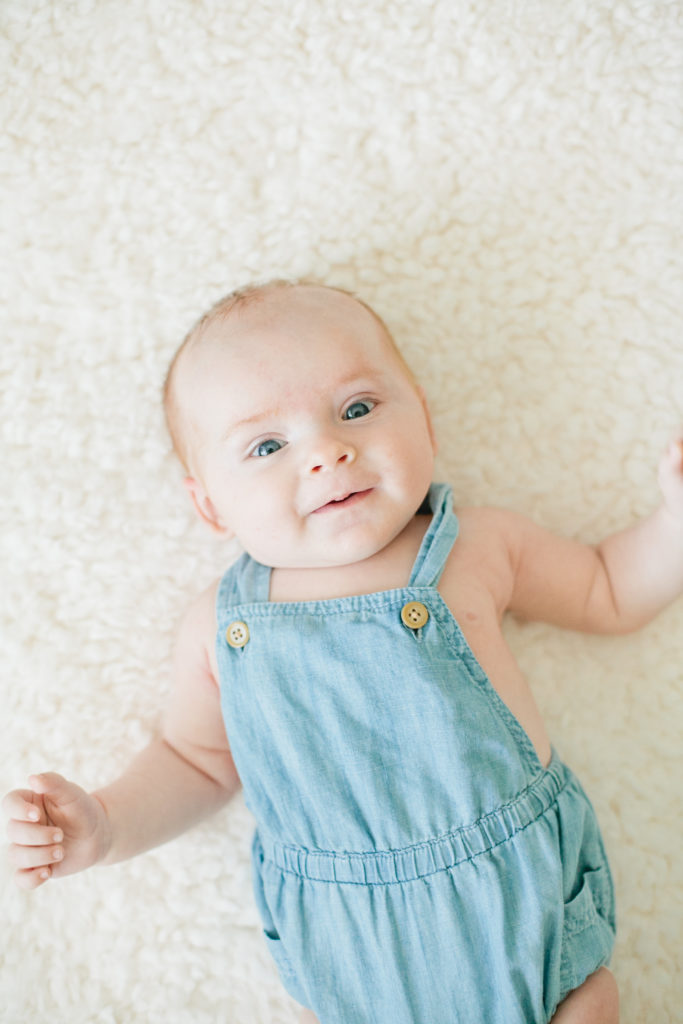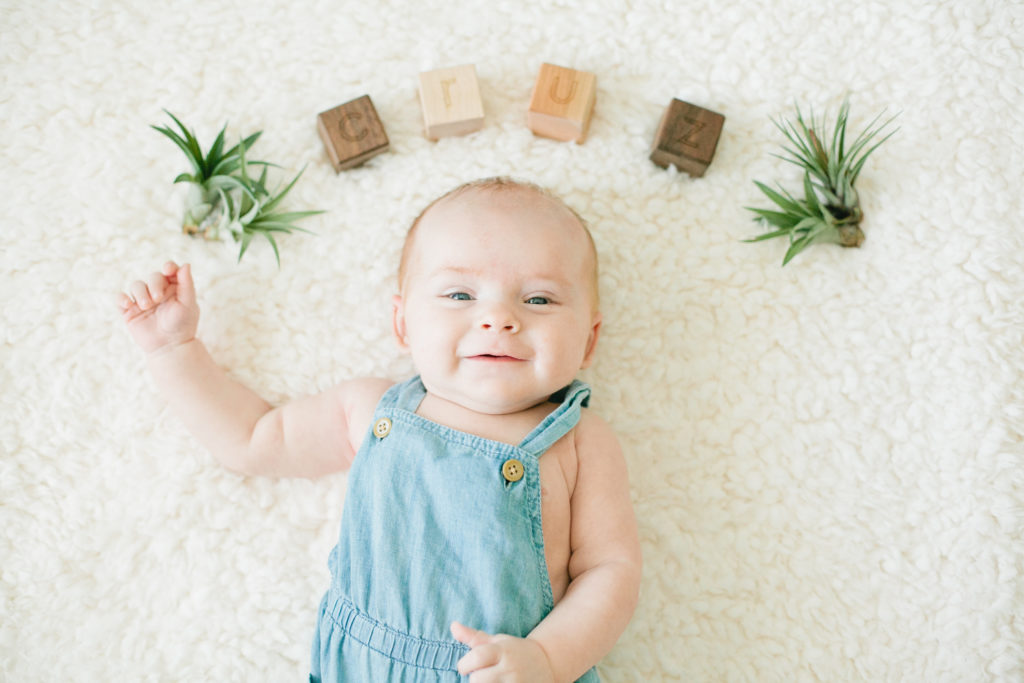 Bringing Cruz home to this room was so memorable, having Court and seeing him change so much the past two and a half years I realize how quickly it all goes by.  We continue to soak each minute with him and love on him with all we have!  I am so grateful for having these photos to remember how special this time is.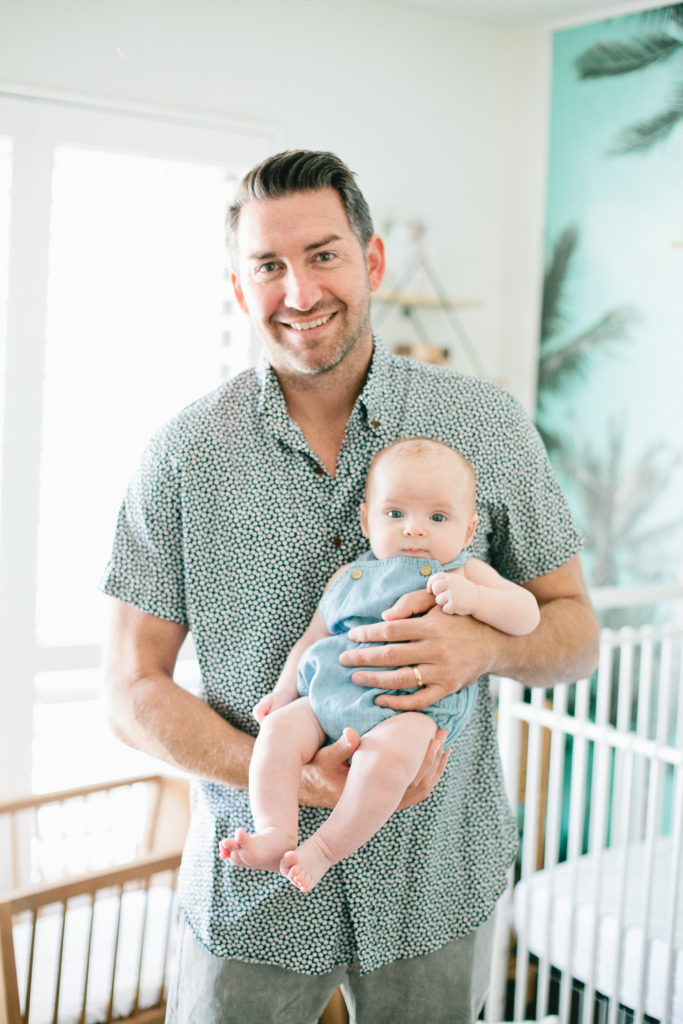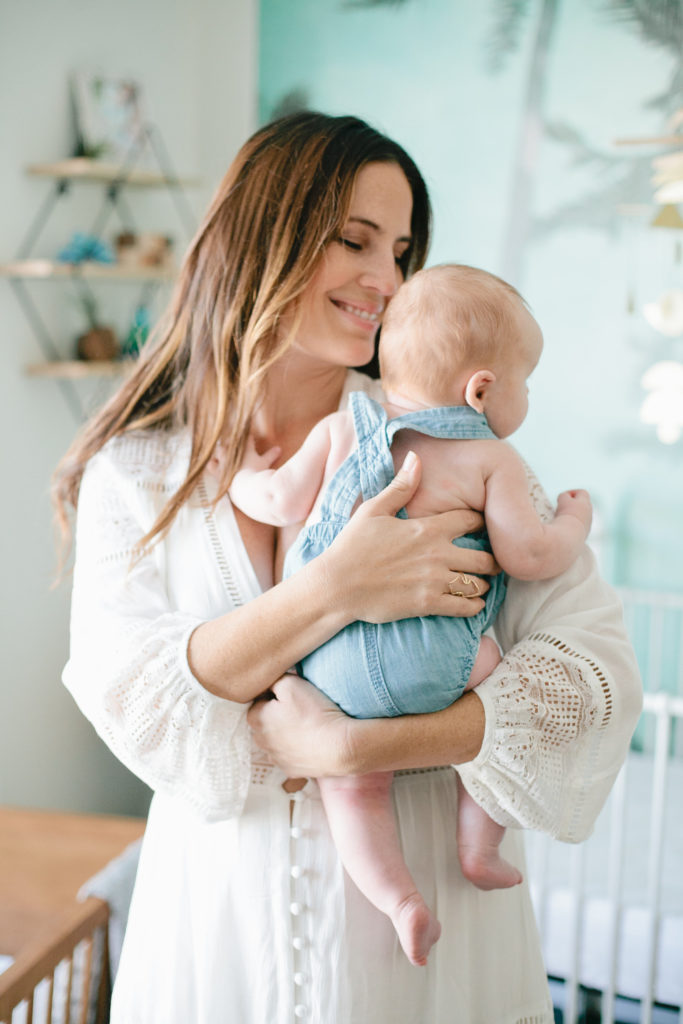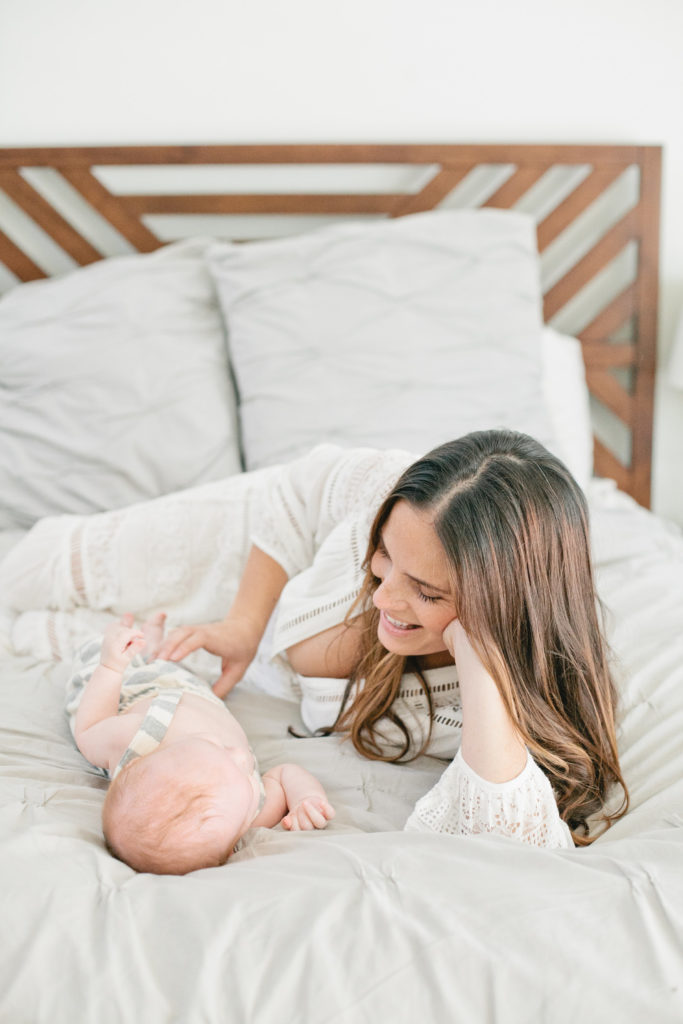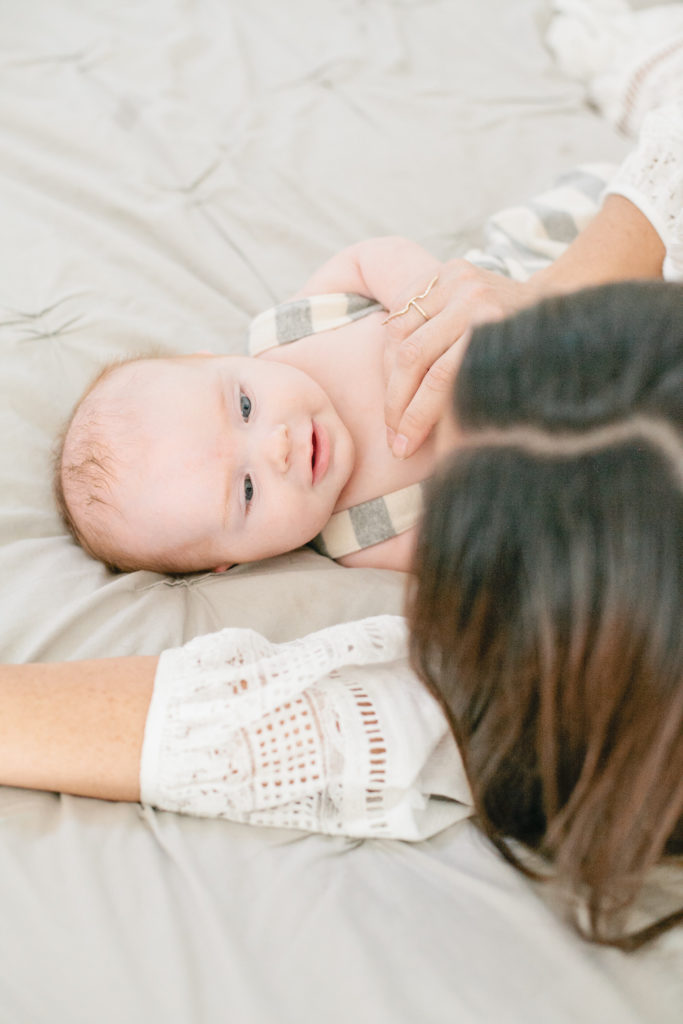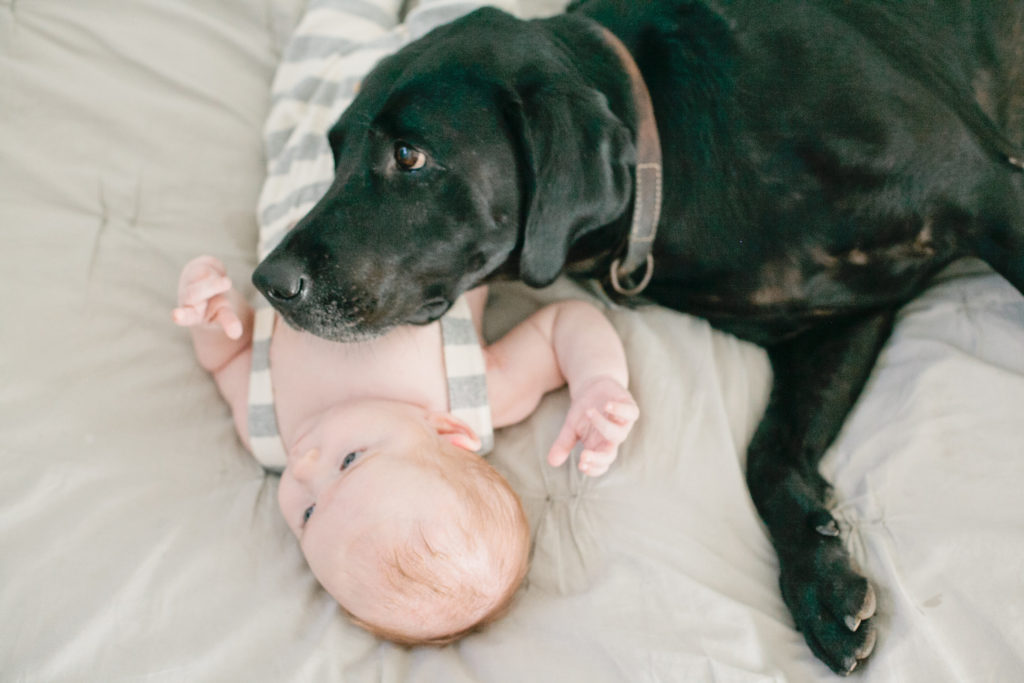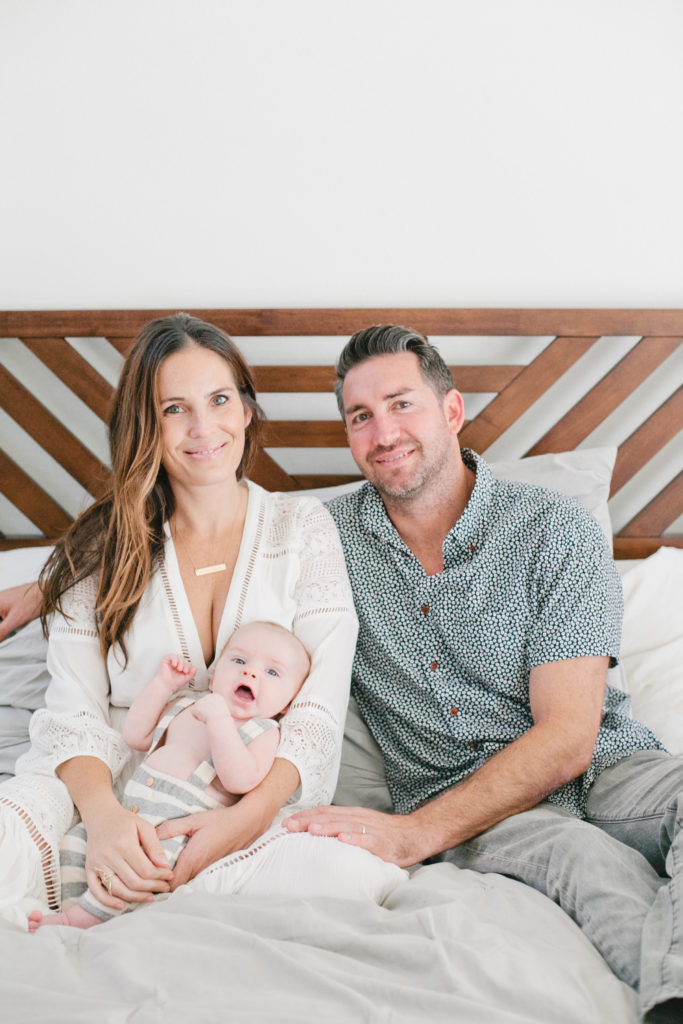 Links to all of the goodies in Cruz's nursery are below.  Please feel free to ask any questions in the comments and I'll do my best to answer them!
xx
Jacquelyn
Art:
Baskets:
Toys:
Hand Knit Stuffed Animals: