Summer is almost here, its in arm's reach! Is it weird that my summer to-do list mainly consists of eating and drinking outside? It is really my favorite thing to do during summer, I just can't get enough of those al fresco nights with family and friends. Last week, I did a beer and cheese pairing. My husband is a huge fan of IPA's so I figured let's bring his favorite and my favorite (cheeseboards!) and bring them together. And it took me maybe a whole 20 minutes to assemble. Cheers to the start of al fresco dining!
Photos by Dayna Studios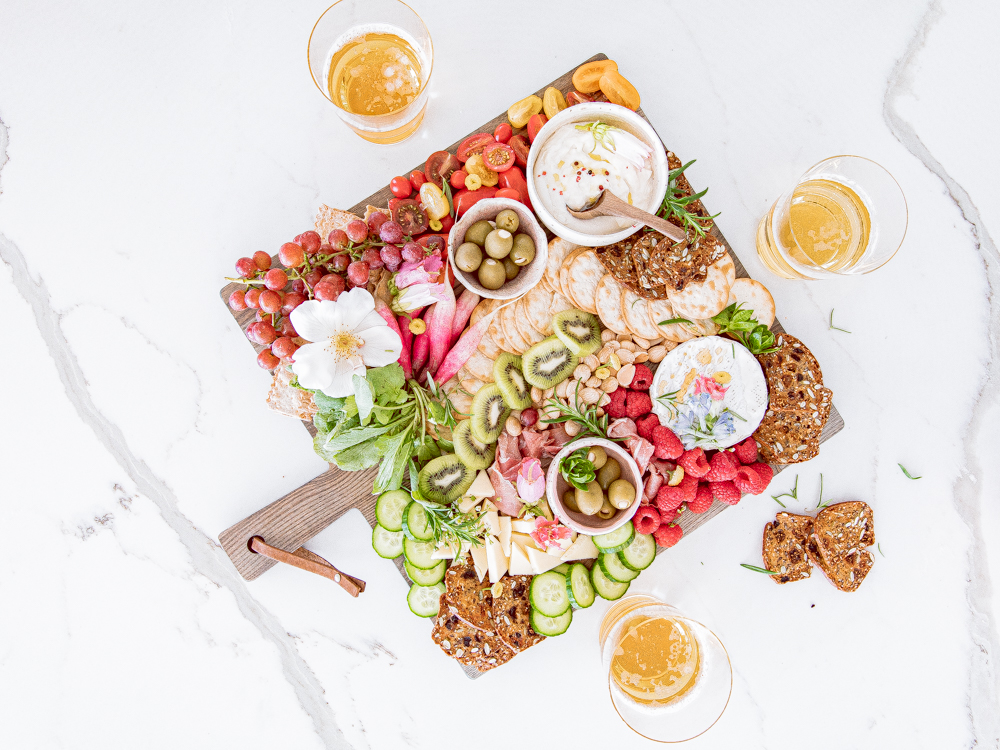 CHEESE BOARD + BEER PAIRING
SERVES: 6-8 | PREP: 20 MINUTES | COOK: 0 MINUTES
W H A T   Y A   N E E D!
Beer
Cheese
Fruits
Veggies
Crackers
Nuts
Herbs
Florals

B U S T   O U T:
Serving Platter
Glassware
---
I N S T R U C T I O N S
Super easy here guys! Just grab your choice of cheese, and your favorite crackers, veggies, fruits, and nuts. I did a burrata that pairs nicely with a wheat beer. I also did an aged cheddar to nibble away while sipping on an IPA. Lastly, a goat brie that is accompanied by Belgian style strong ale, or you can even do a sour ale.
More Pairings
Brown Ale – aged sheep's and goat milk cheese or a manchego
Amber – gouda, cheddar, Asiago, Parmigiano Reggiano, or a manchego as well.
Stout- Brie, Camembert, cow's milk cheese, cheddar, gouda, or a mellow blue cheese.
Assembling the cheese board:
I like to place my cheese options in each corner of the board. Then have a selection of 2-3 crackers and stack, place in a row, or line up around the cheese. Then really just get creative with it, and place items in groups. There really is no wrong way of doing it. Go the extra mile, by cutting some of the tomatoes, or adding fun lines and cuts with your cucumbers, adding floral touches, and of course adding herbs! Have fun with it!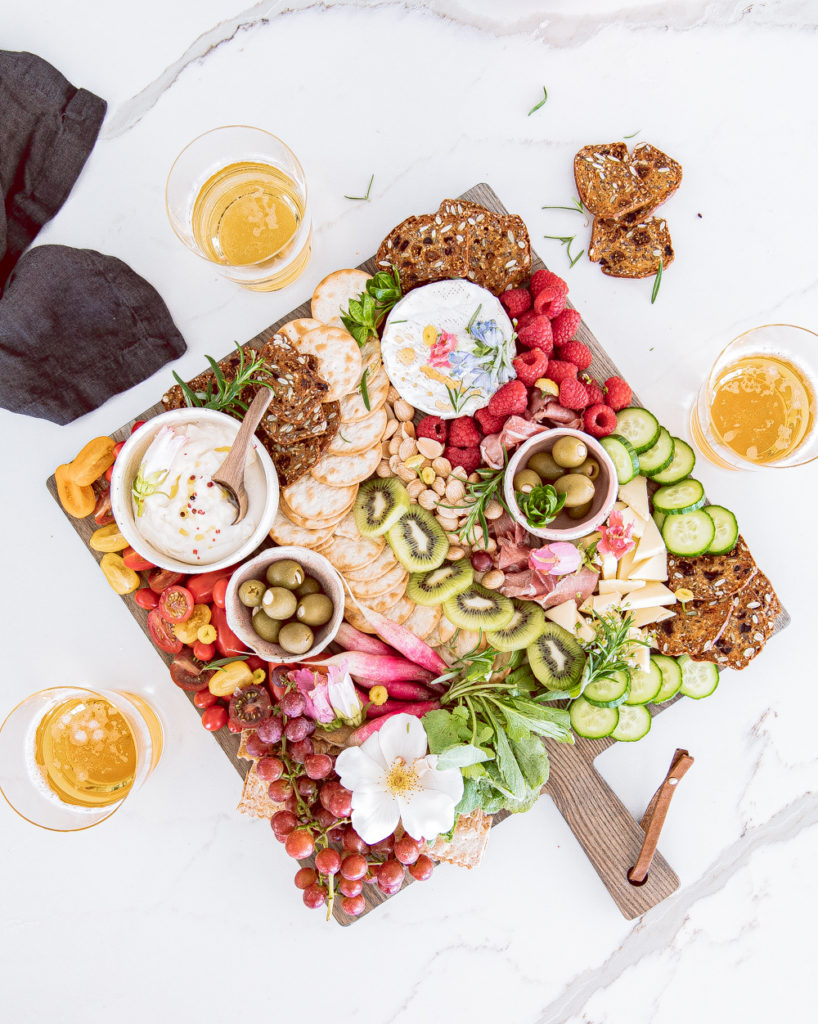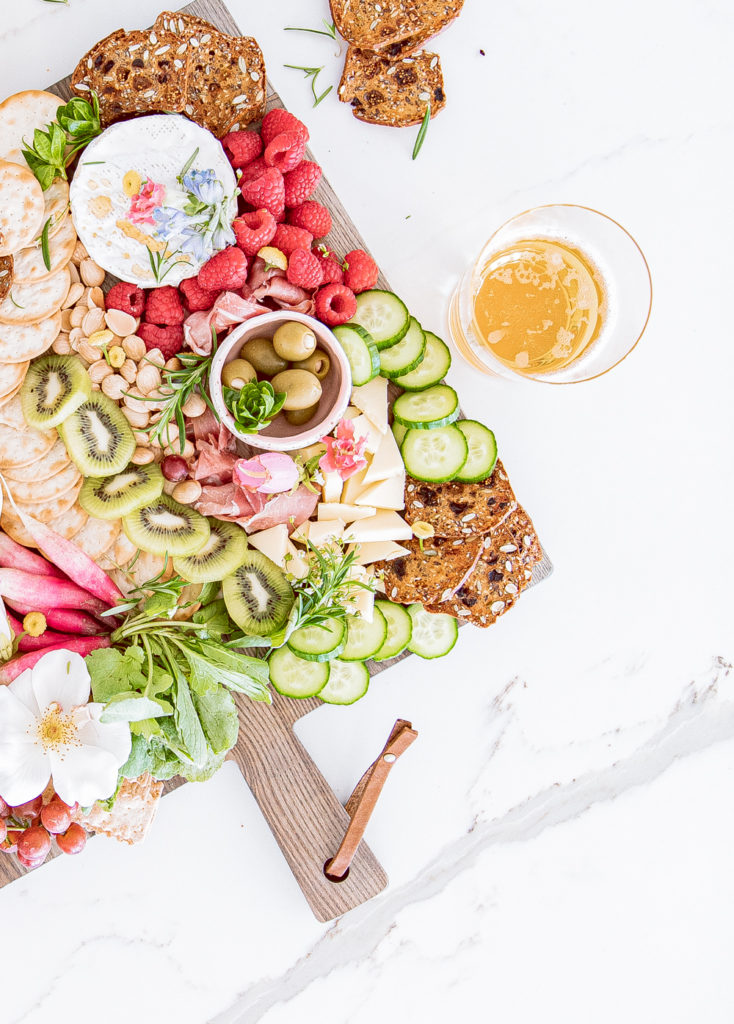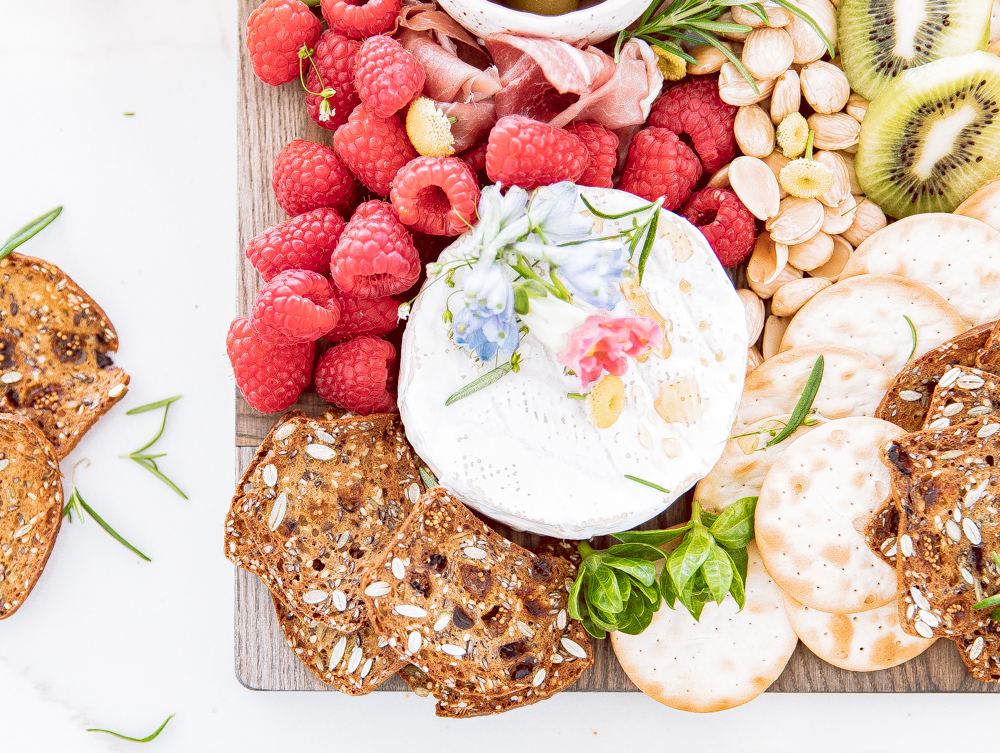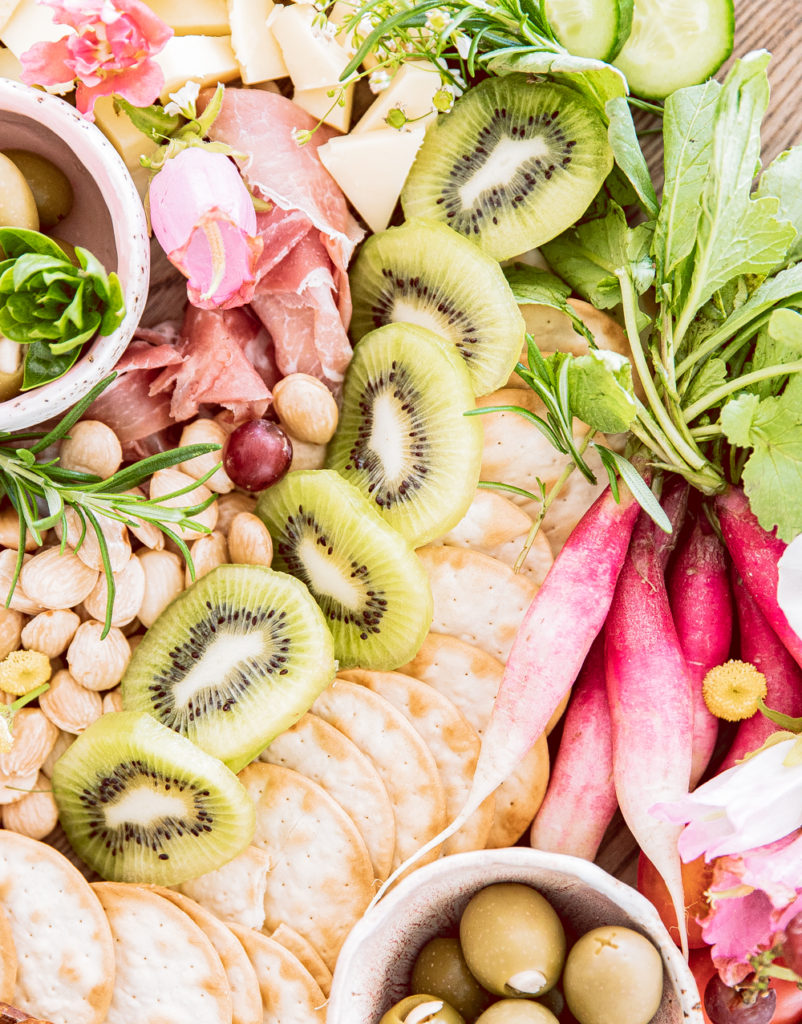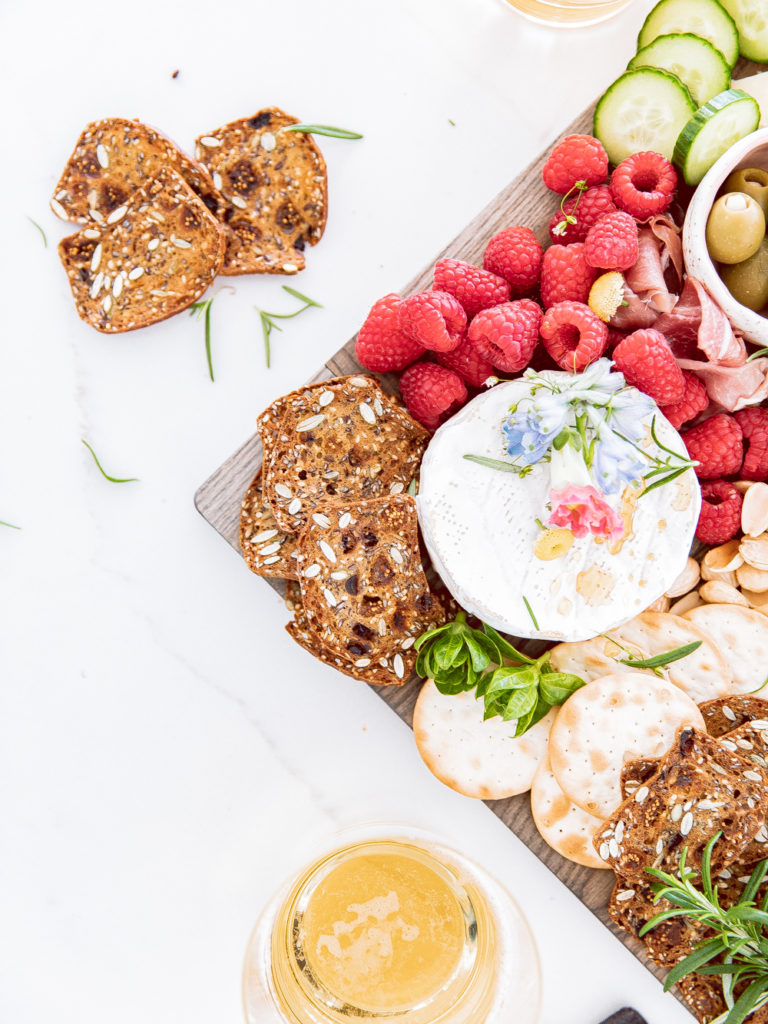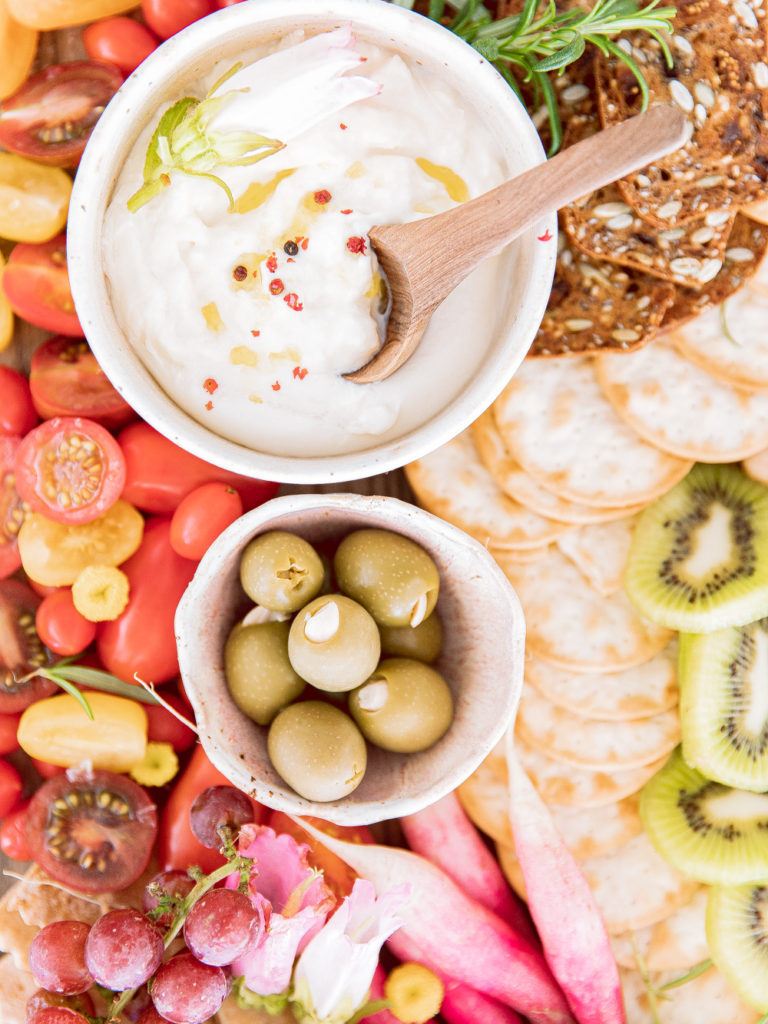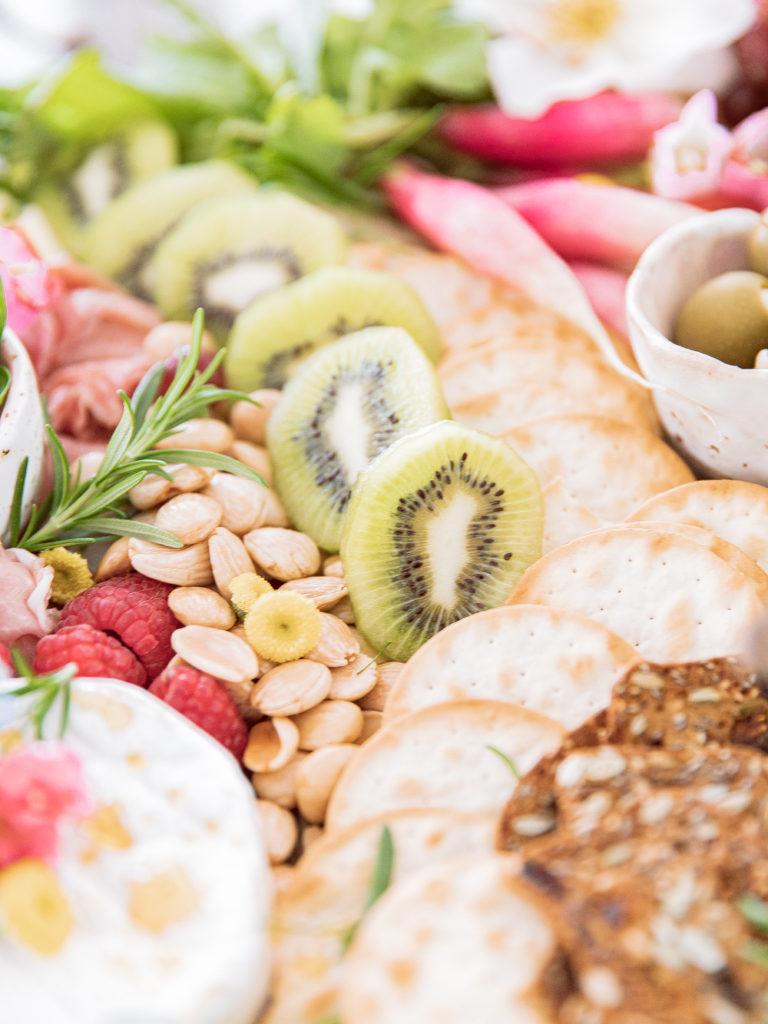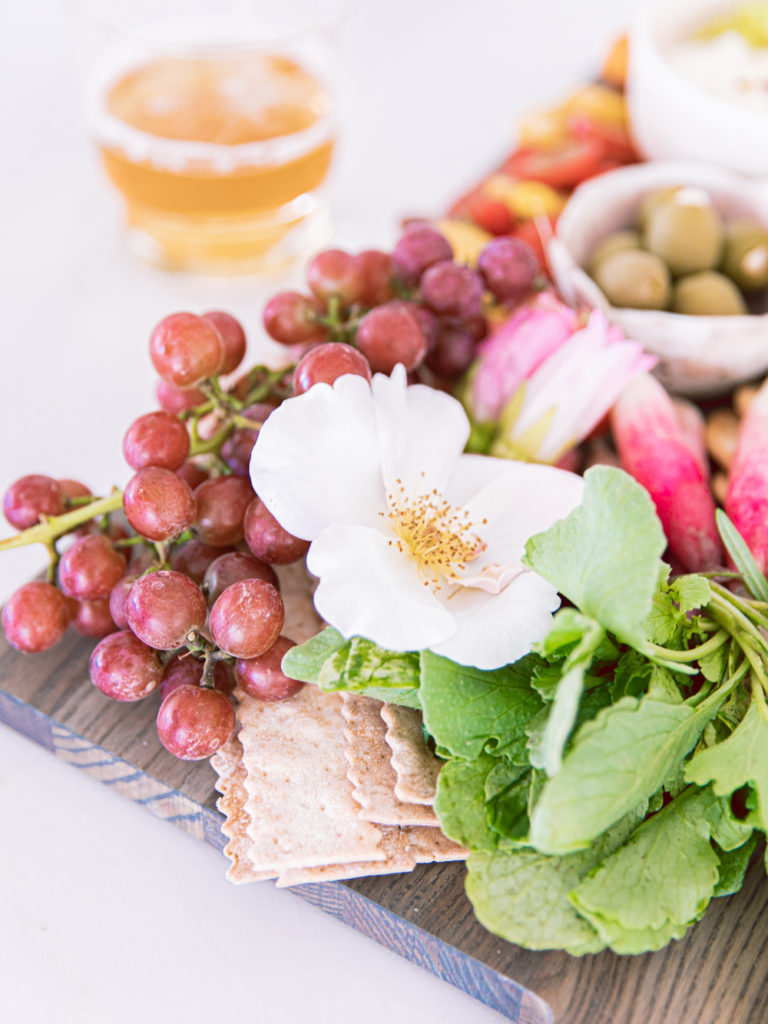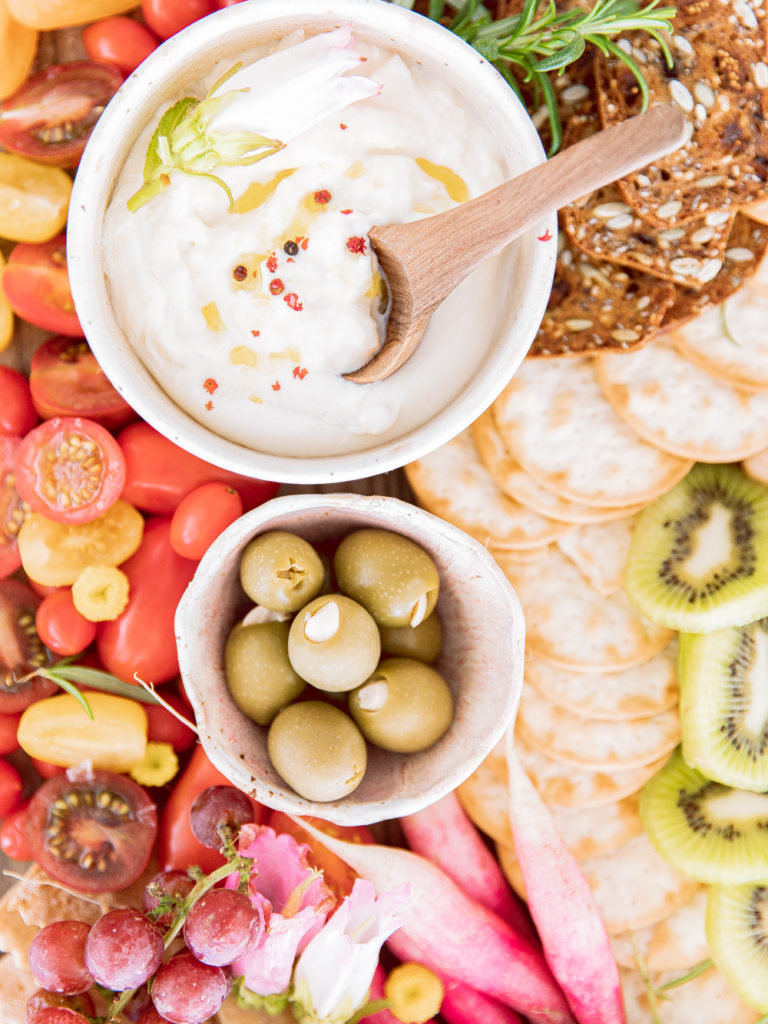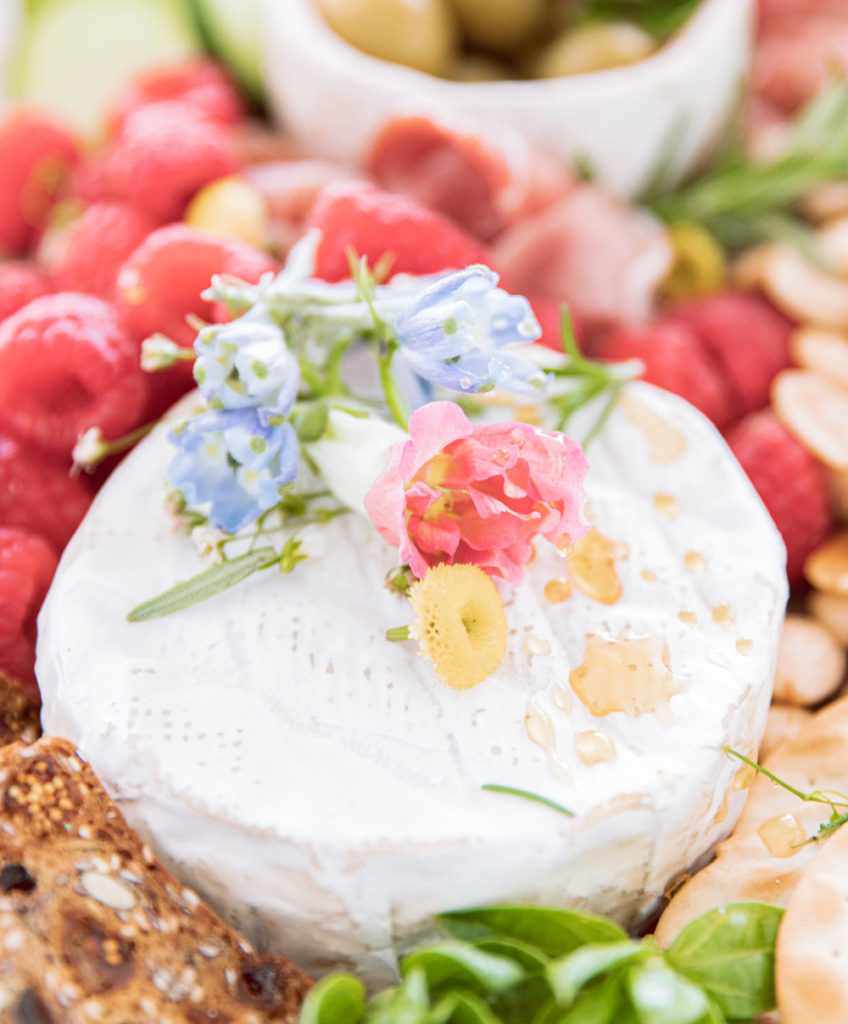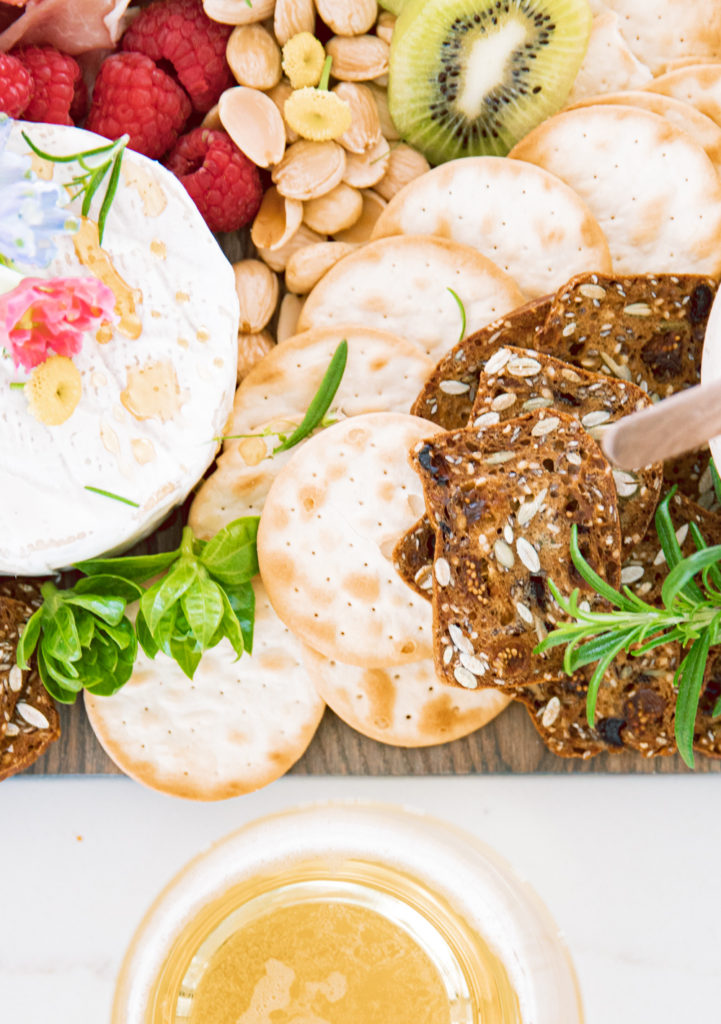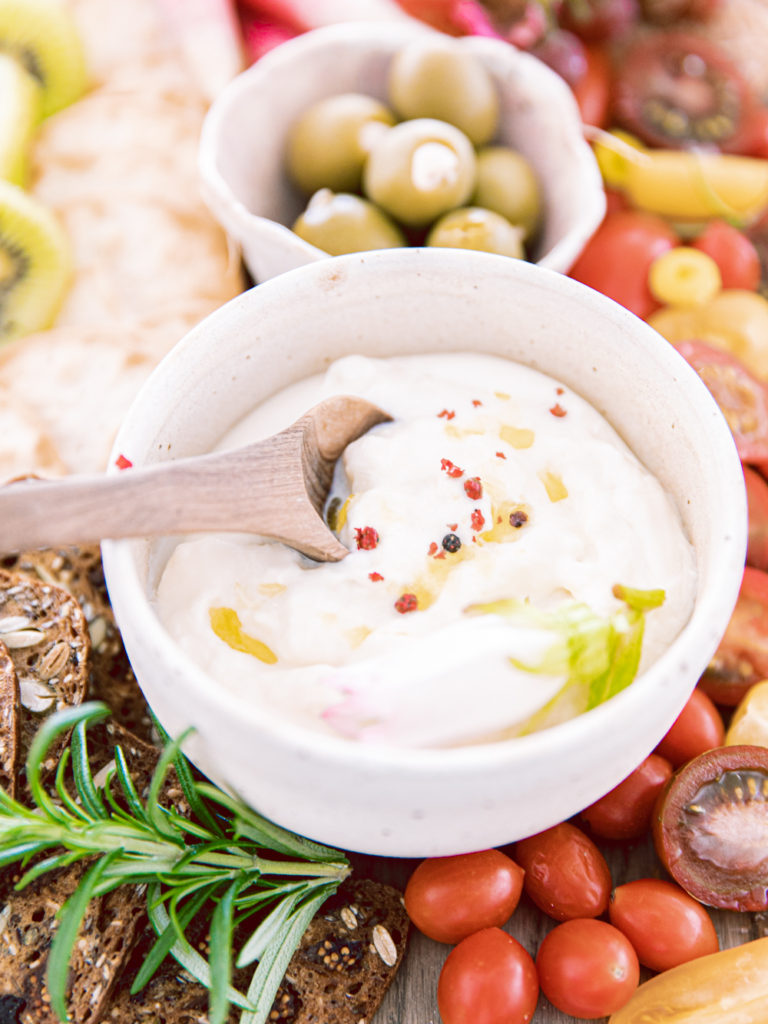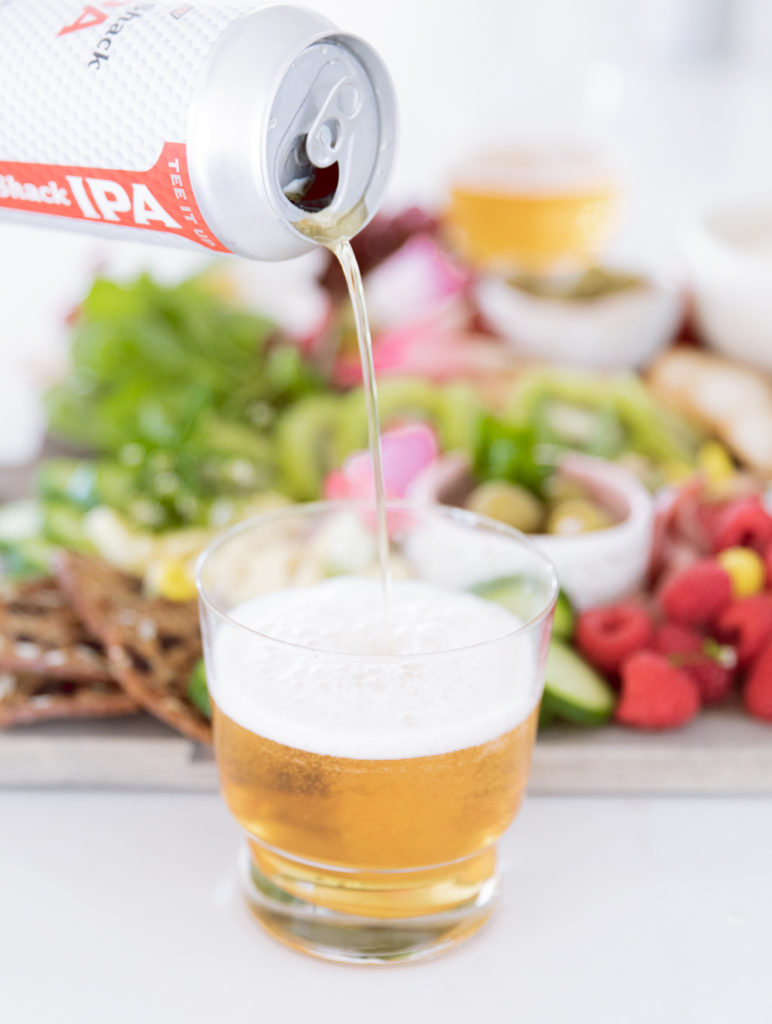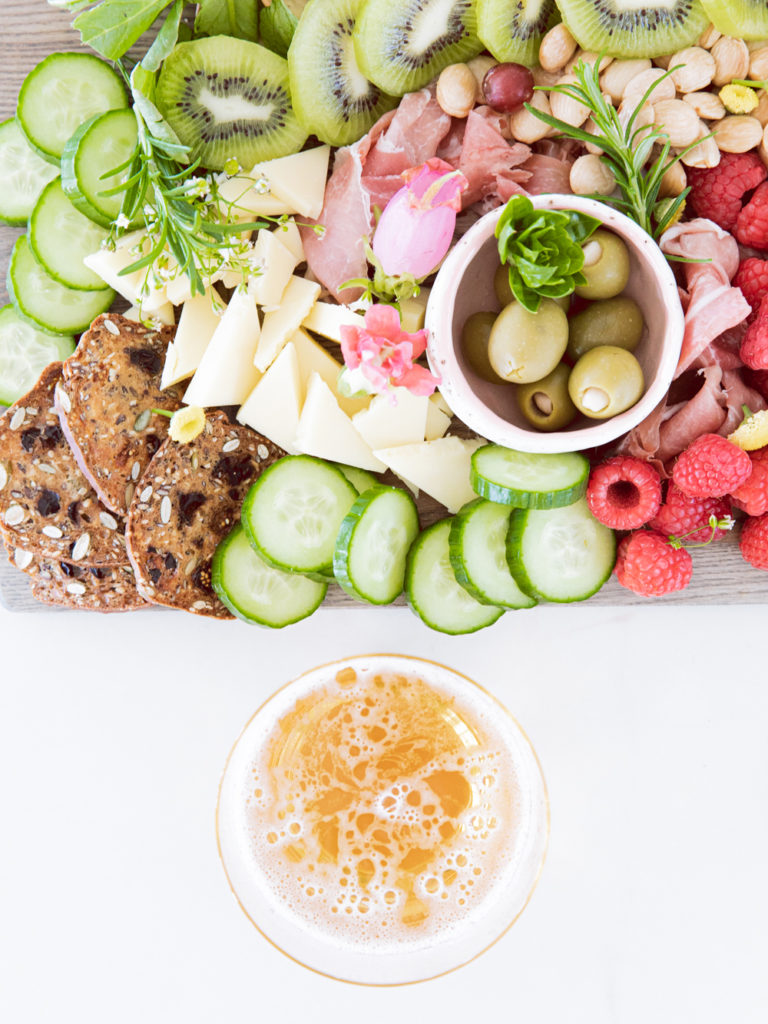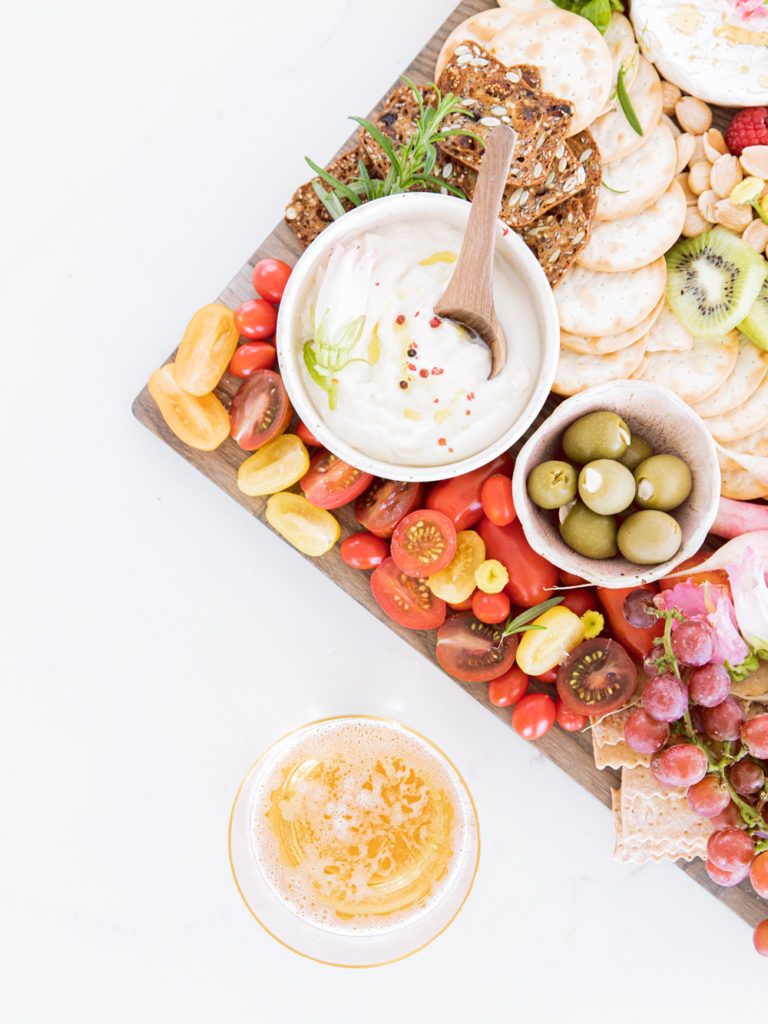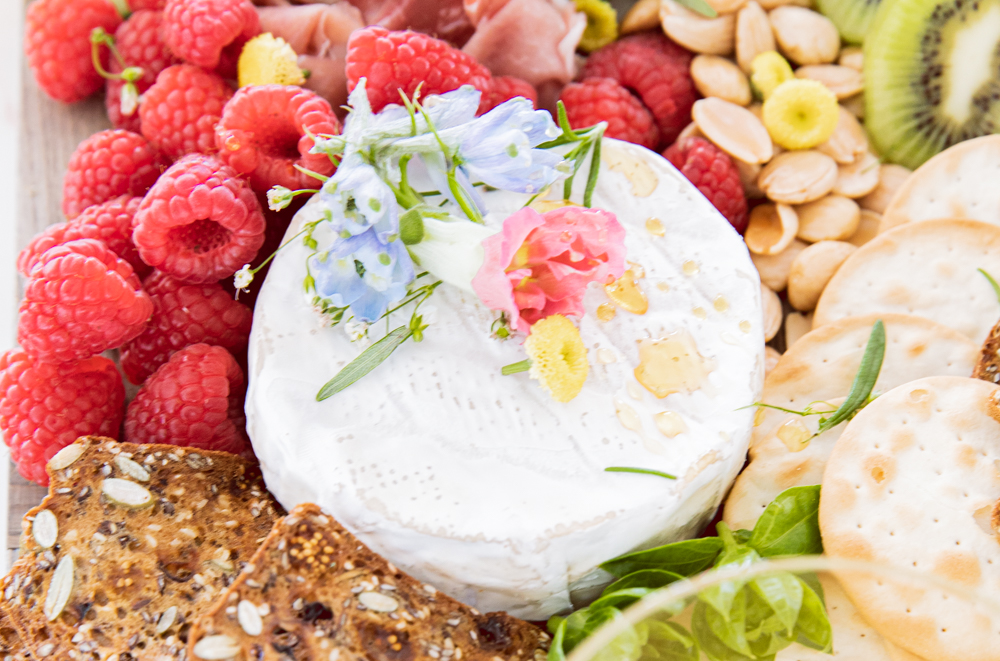 ---
B E I J O S K I T C H E N
SHOP THE POST
xx
Abby