You guys may have noticed that Leah and I are in a bit of newborn baby bliss over here… I mean, all we can talk about is babies, but can you blame us?!  We've been sharing a few of our favorite baby brands the past few weeks, and there's much more to come, but in the meantime we wanted to celebrate our new babes by giving to you… Today we are starting the Ultimate Beijos Baby Giveaway!!!  This one cannot be missed you guys, if you are pregnant, know someone who's pregnant or are thinking about getting pregnant, you better enter!!  This giveaway has almost everything you need, minus the baby, haha!  I mean, it's worth nearly $1800!!!!  But seriously, we wouldn't call it the Ultimate Beijos Baby Giveaway if it wasn't insanely good, so read on to see what you can win and how!!
Good Luck!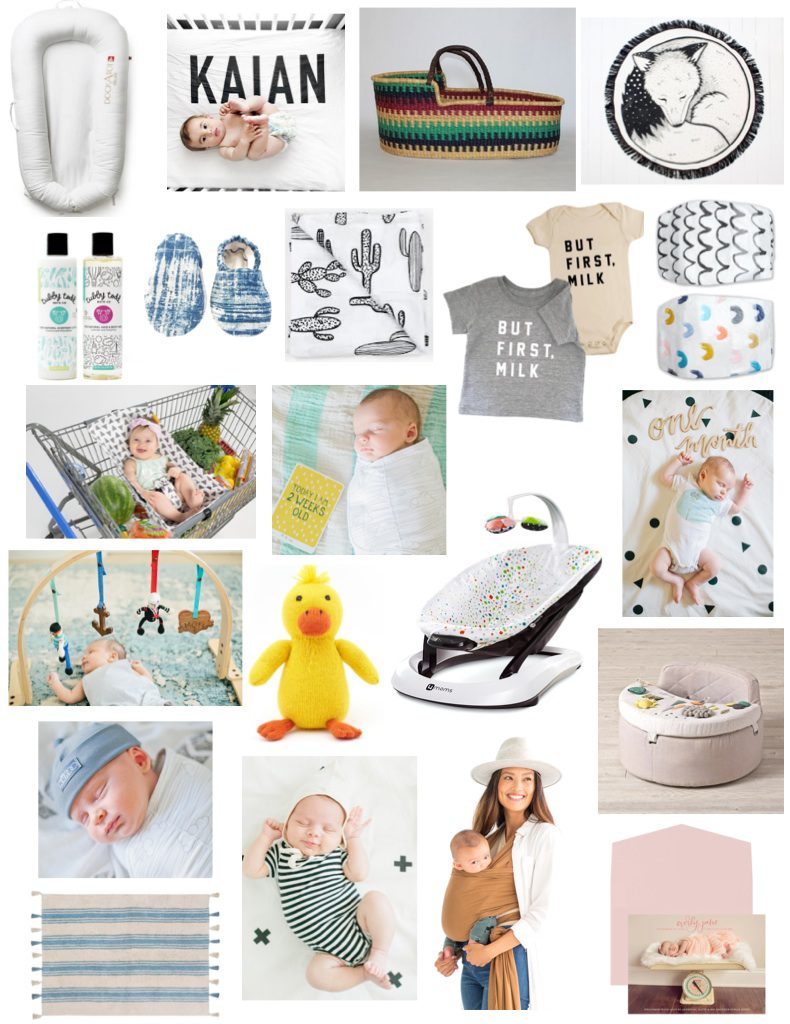 Here is a list of ALLLL the amazing prizes and the crazy good vendors who are a part of it…
Land of Nod – Activity Chair
The Little Market – Hand Knit Duck Stuffed Animal
Modern Burlap – 2 Swaddles – Cactus & Triangle
4 Moms – Bounceroo
Parasol – 1 month Diaper Subscription
Poppy Jack Shop – 50 Custom Birth Announcements + Envelopes
Plum & Sparrow – Moses Basket
Woolf With Me – Personalized Crib Sheet
Dockatot – Dockatot (Co-sleeper)
Bink & Boo – 1 pair Baby Booties
Goat Milk NYC – $40 Gift Certificate
Finn & Emma – $125 Gift Certificate
Babee & Me – Sleeping Fox Play Mat
Tubby Todd – $75 Gift Certificate
Nuroo – 1 Swaddle & 1 Beanie
Binxy Baby – Shopping Cart Hammock
Solly Baby – Baby Sling/Carrier
Cheerily – $30 Gift Certificate
Meghann Miniello – Set of Monthly Cut Outs
Milestone Baby – Set of Baby Photo Cards
Lorena Canals Rugs – $75 Gift Certificate
To enter head on over to our Instagram, follow us and all of the brands tagged & involved, tag a friend and for extra points be sure to sign up for our newsletter here on our blog!  We will be checking to make sure the winner has done all of the above, so don't be shy!!
Seriously you guys, this could all be yours, what are you waiting for?!  Contest ends 10.9.16 and the winner will be announced on 10.10.16 at 9am PST via our original Instagram post.
Good Luck to all!
xx
Jacquelyn