With graduations coming up we wanted to showcase how to make it extra special for those seniors this year! This year has been difficult for us all, but I really can't imagine these poor seniors missing out on so much. With that being said I'm sure these kids have learned so much and are even more resilient than they already were.
I teamed up with Tulip Color to have a pre-graduation party for a few girls where they decorated their own masks to wear on the big day and just enjoyed each other's company. I enlisted my boys' favorite babysitter, Bella, and her friends to join in! Bella is going to the University of Tennessee in the Fall so these moments with friends are fleeting. Gotta have all the fun now!! I have everything linked at the bottom of the post if you want to throw a party like this at home too!
Photos by Stephanie Weber Photography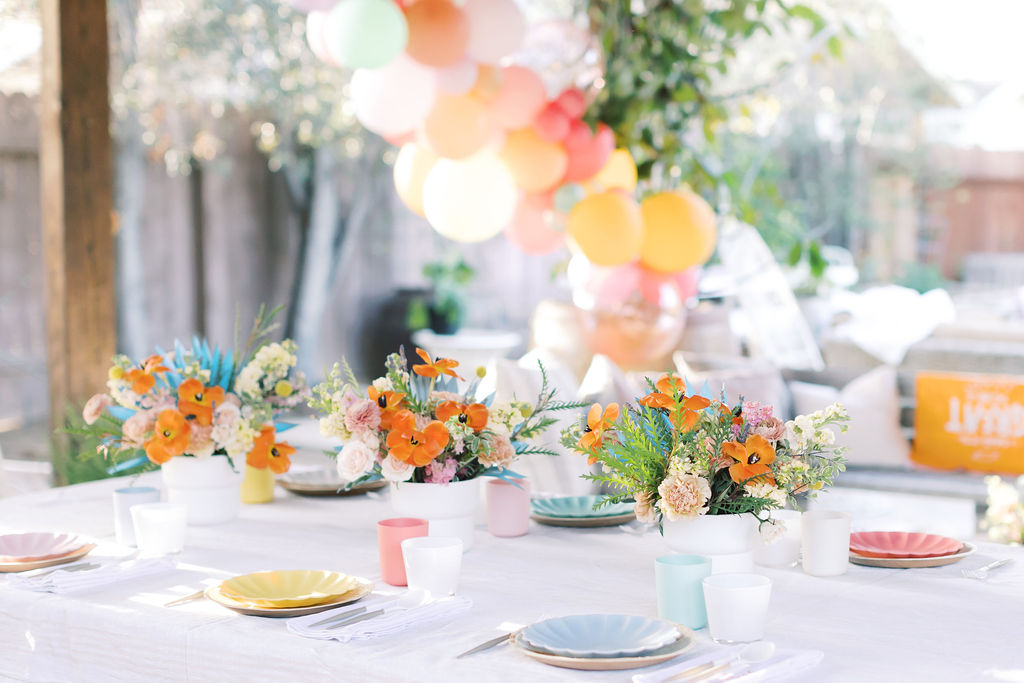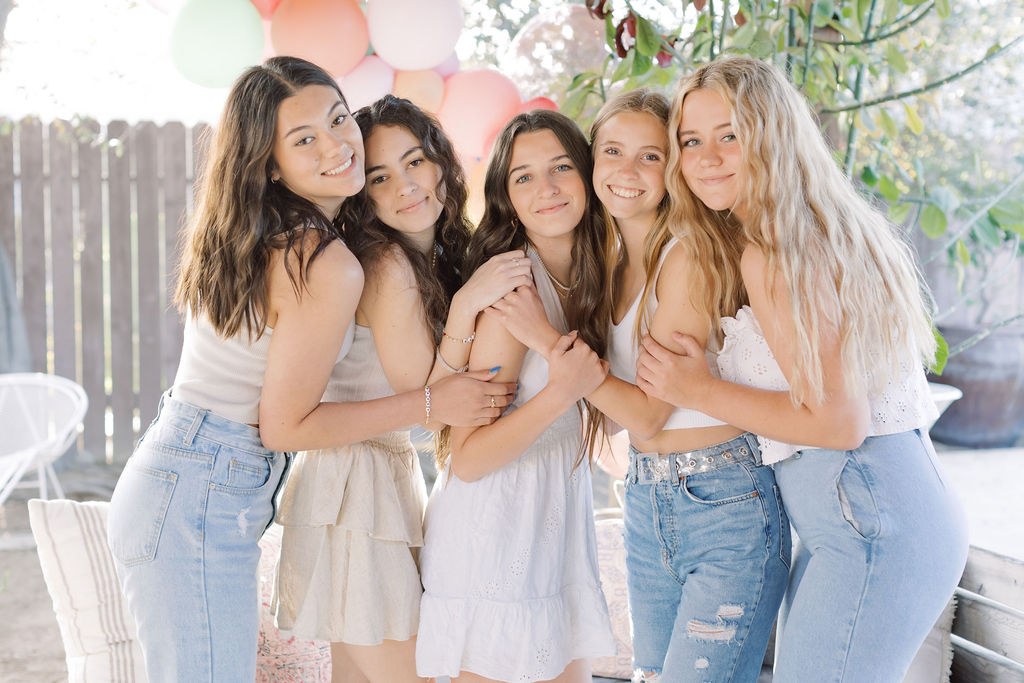 These are the amazing items I used from Tulip Color to make this event special! Tie-dye, fabric markers, and dimensional fabric paint. Their tie-dye kits are amazing with so many fun colors and I can't wait to show you how I used each of these to make items extra unique.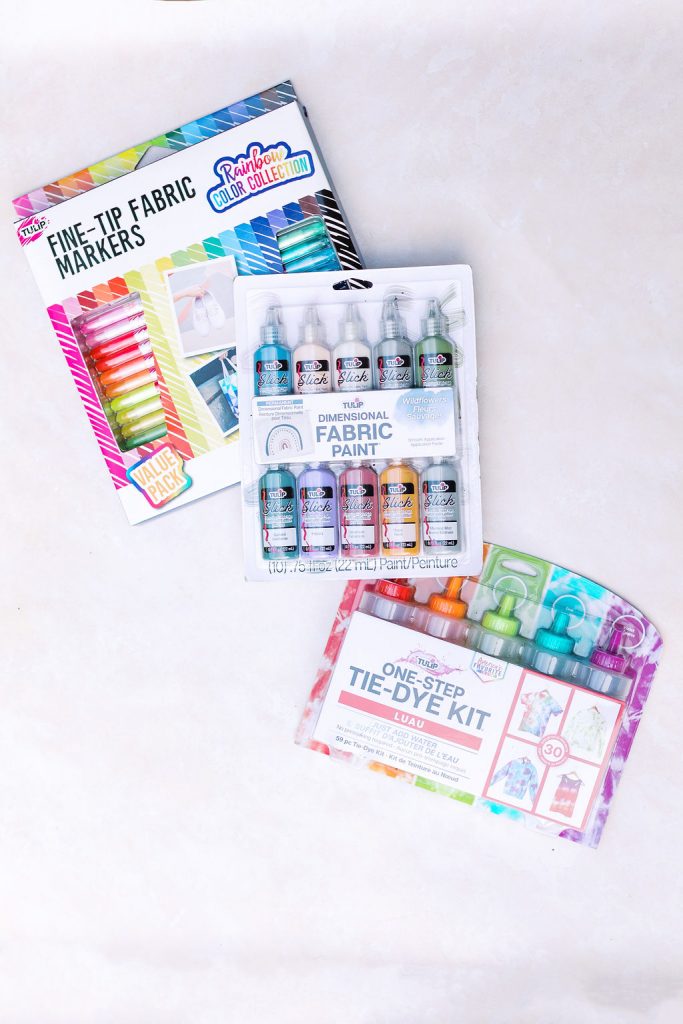 We used the tie-dye on masks for each girl. I simply purchased white cotton masks on Amazon and had fun doing a random drip method in all different colors, however, Tulip Color has different tie-dye techniques you can try. You can either pre-tie-dye as I did or make it even more fun and have the kids do it themselves! We then used Tulip Color's fabric markers and let them add some things like 2021, Seniors, etc!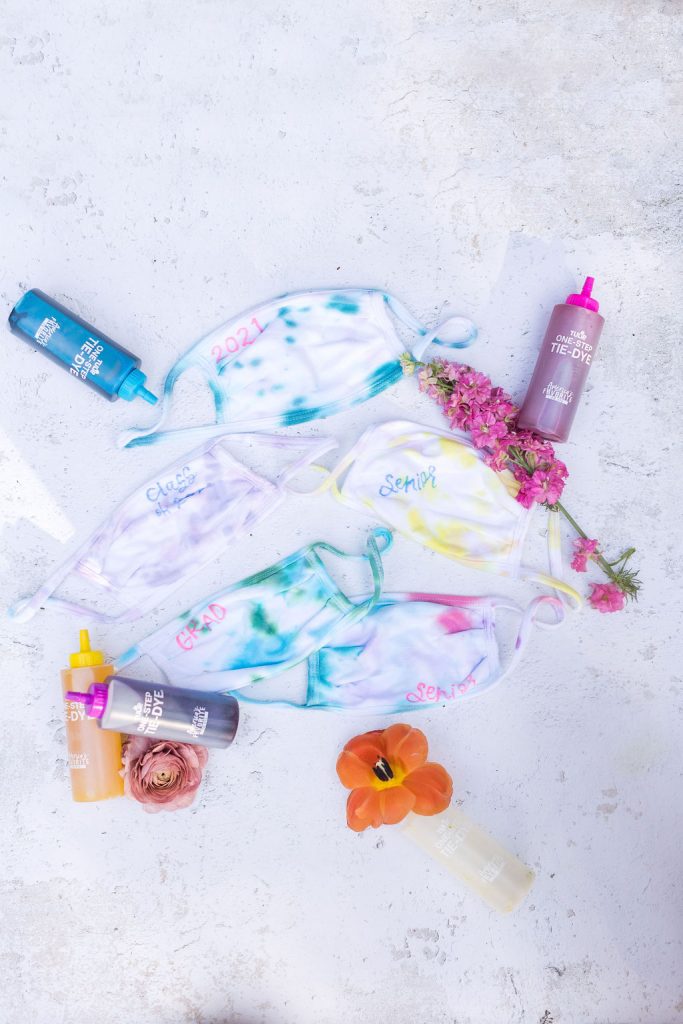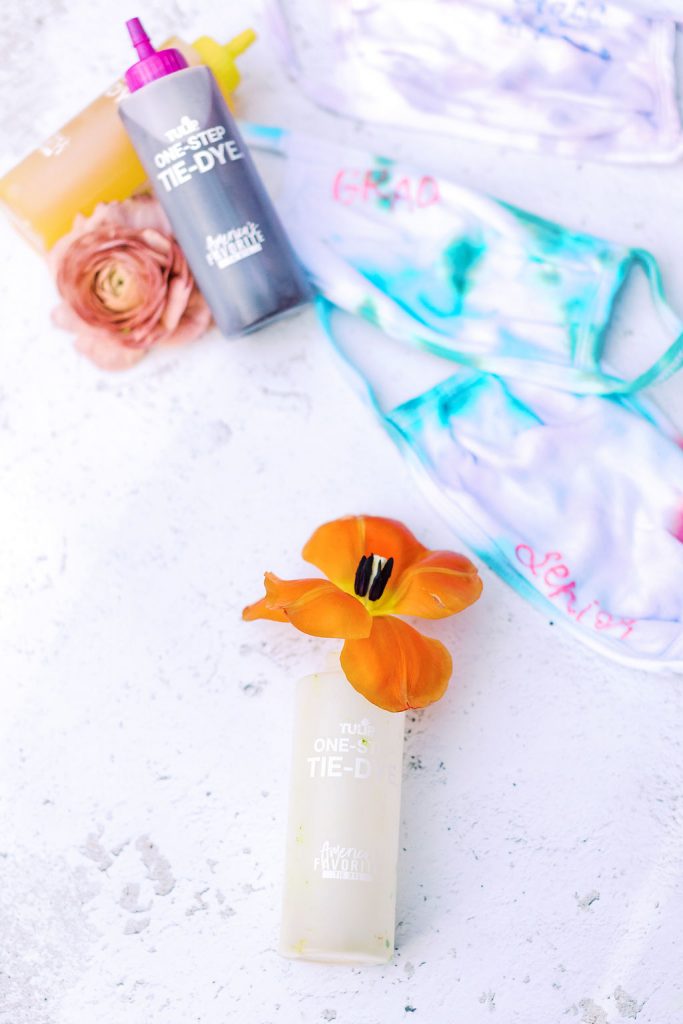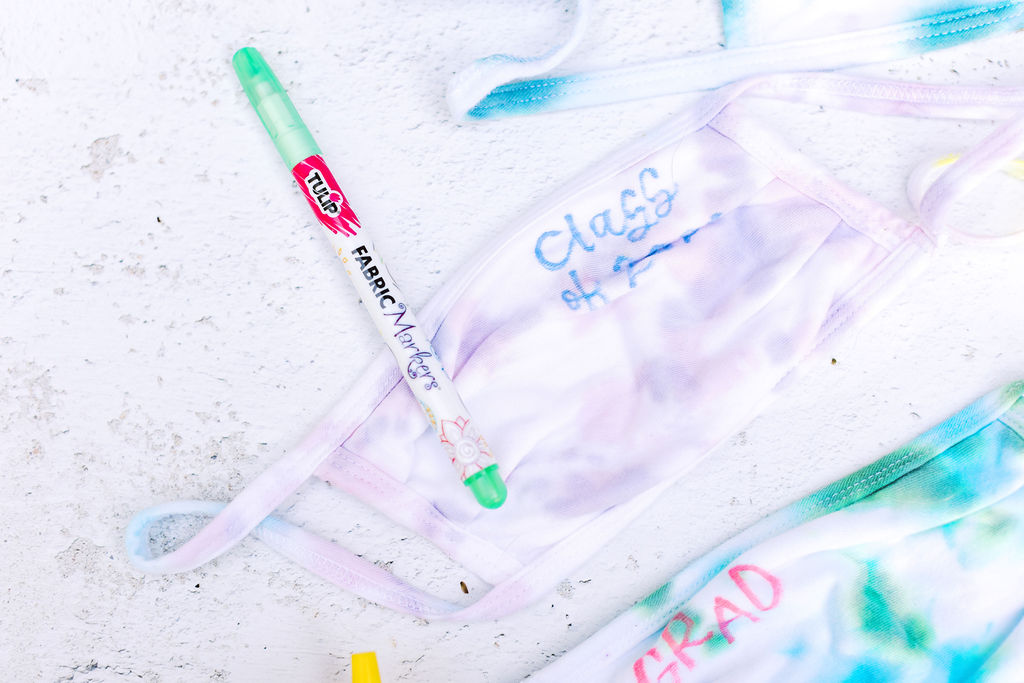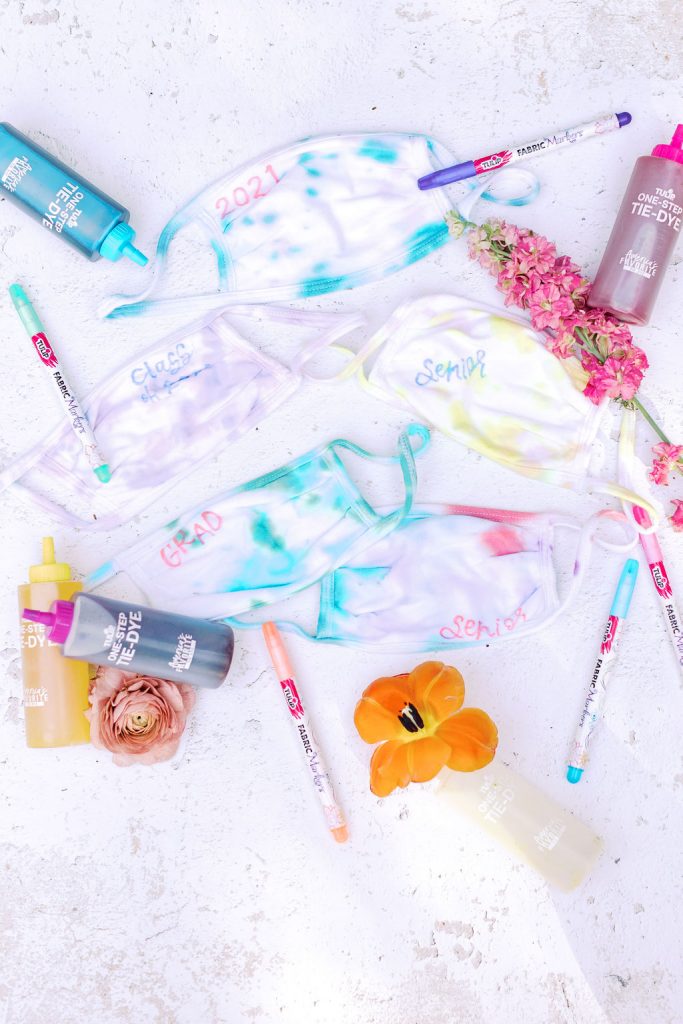 Another cute detail was this sign Poppy Jack Shop made for me. The Tassel was worth the Hassle. However, tassel is spelled wrong so clearly, Poppy Jack didn't go to high school, haha, jk!! But in all seriousness, the saying on the sign is so cute and I love how she added the dimensional paint to make it pop!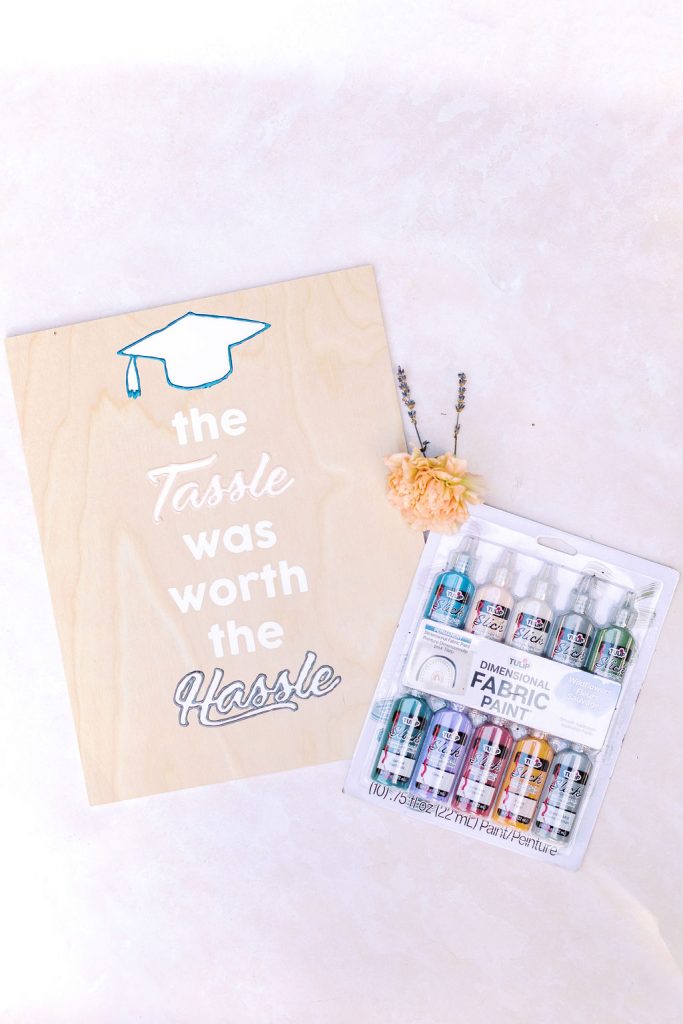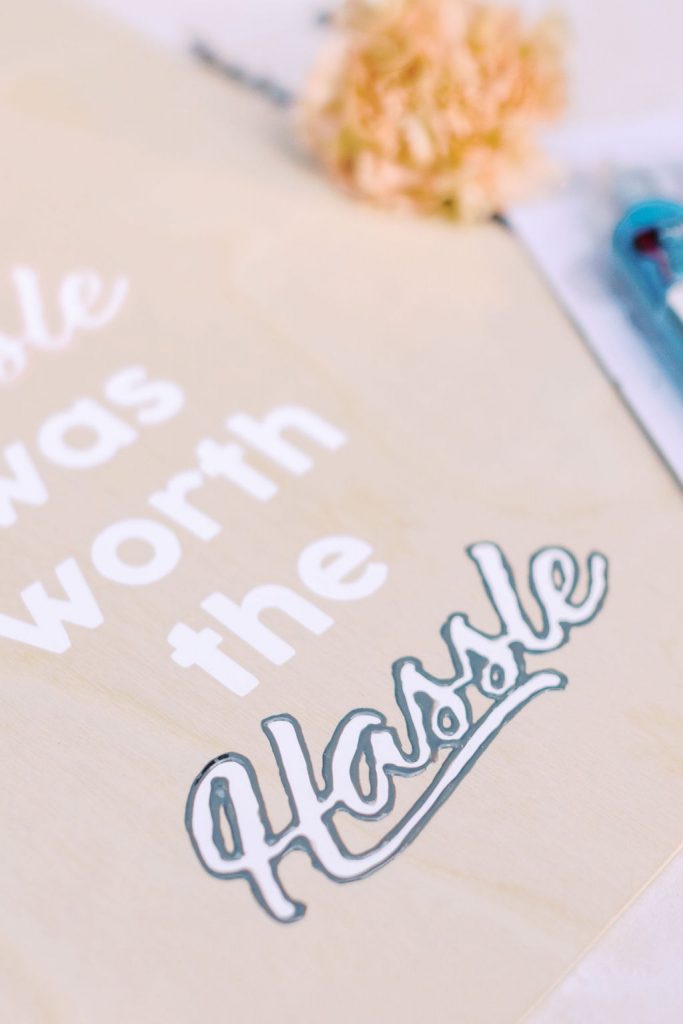 There's the girls having fun decorating!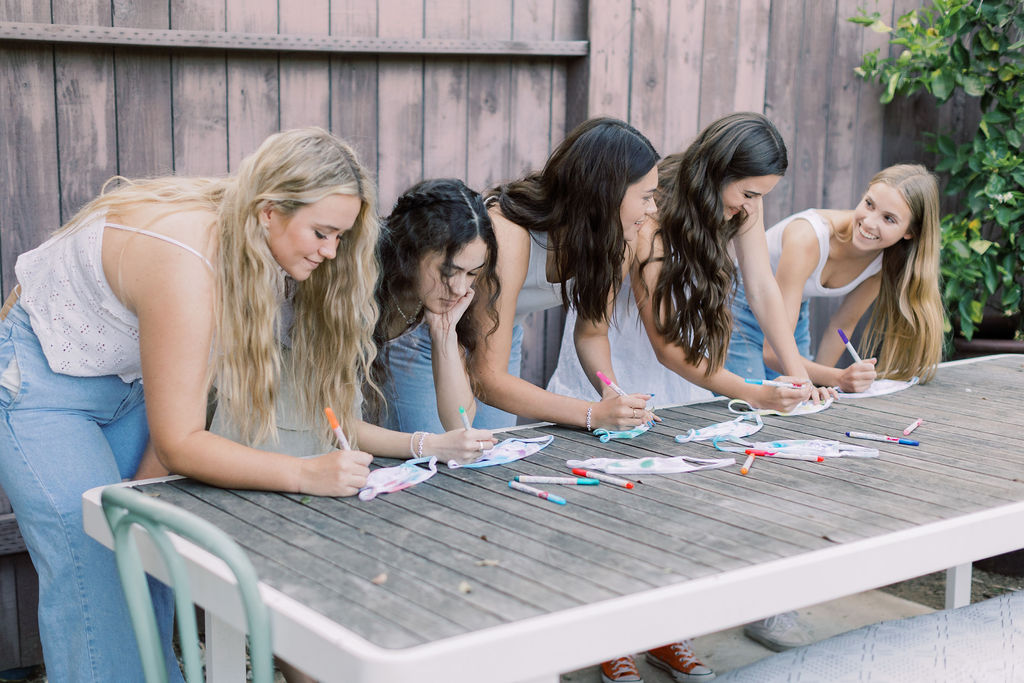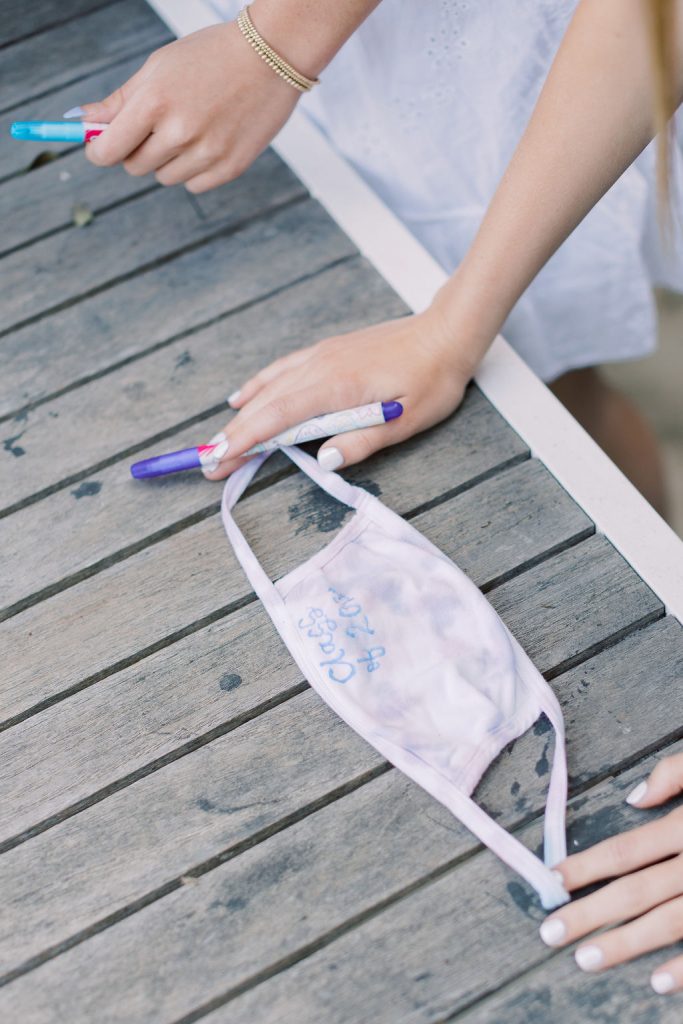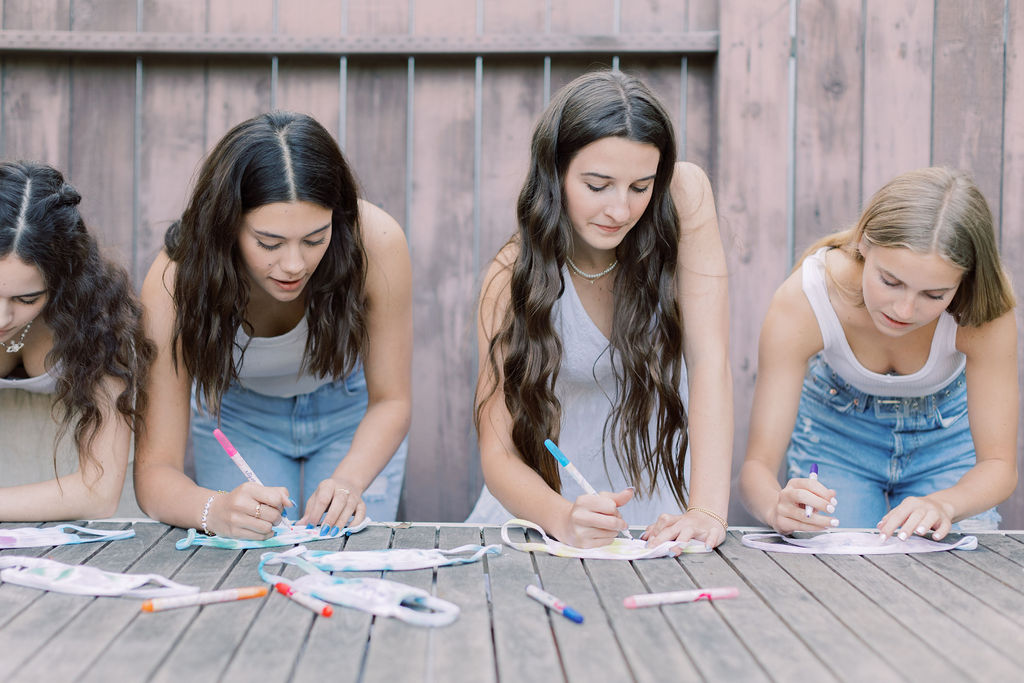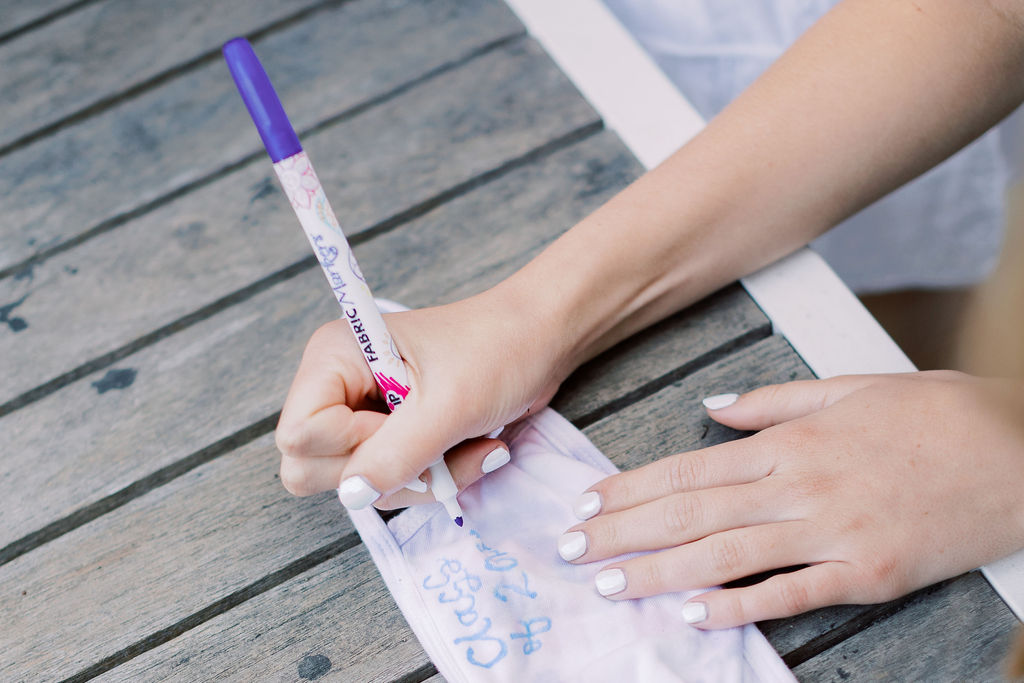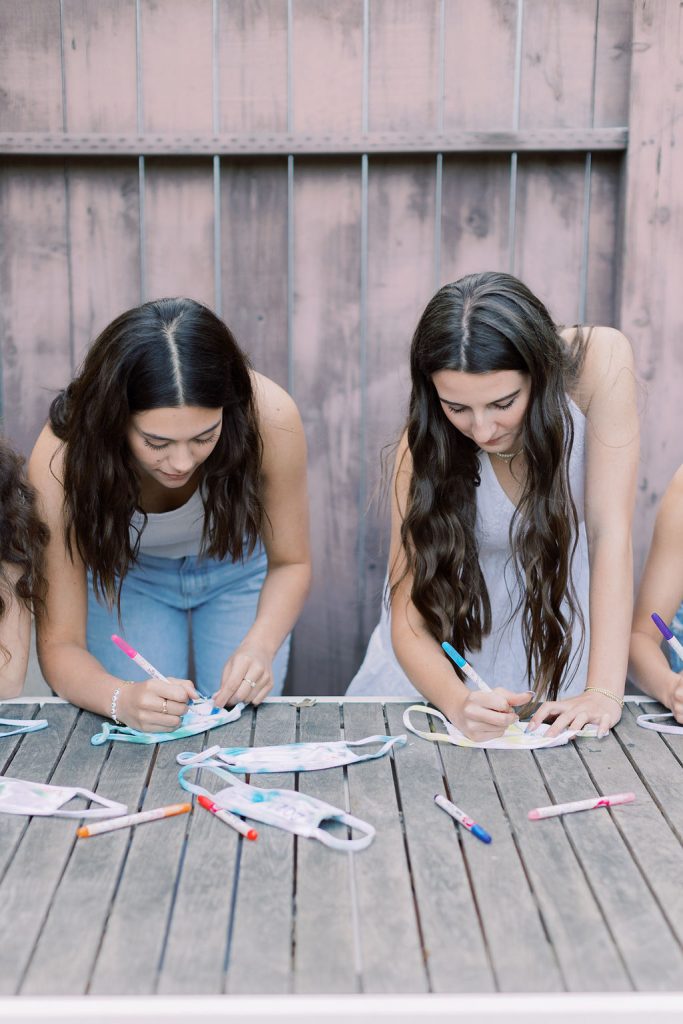 How cute do they all look in their masks?! I mean, I know most of us are sick of them but I love how we could still make it fun!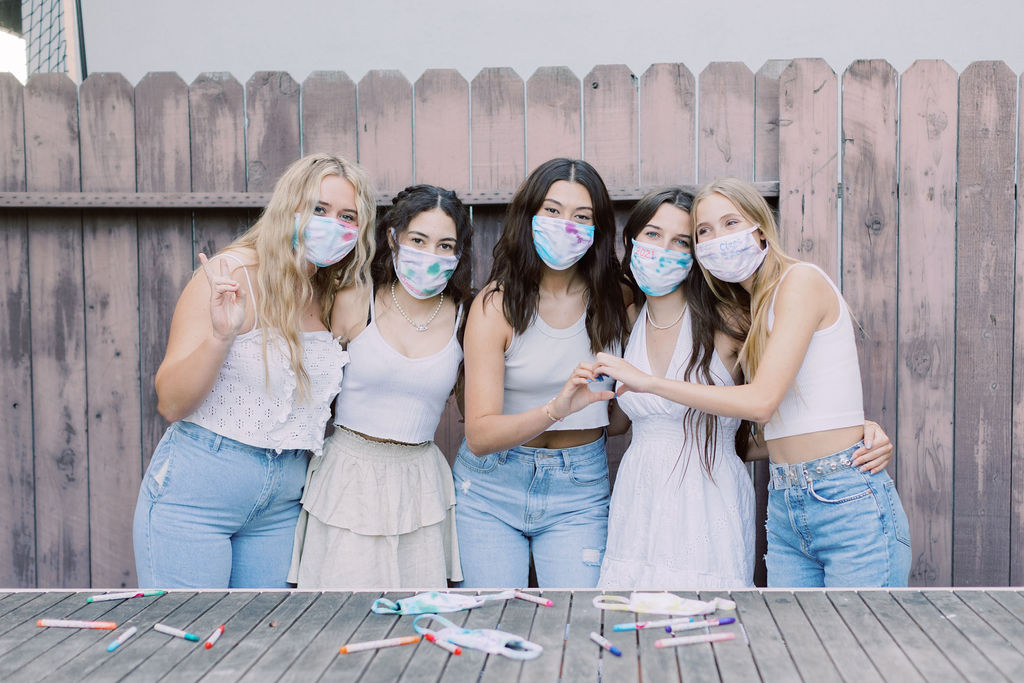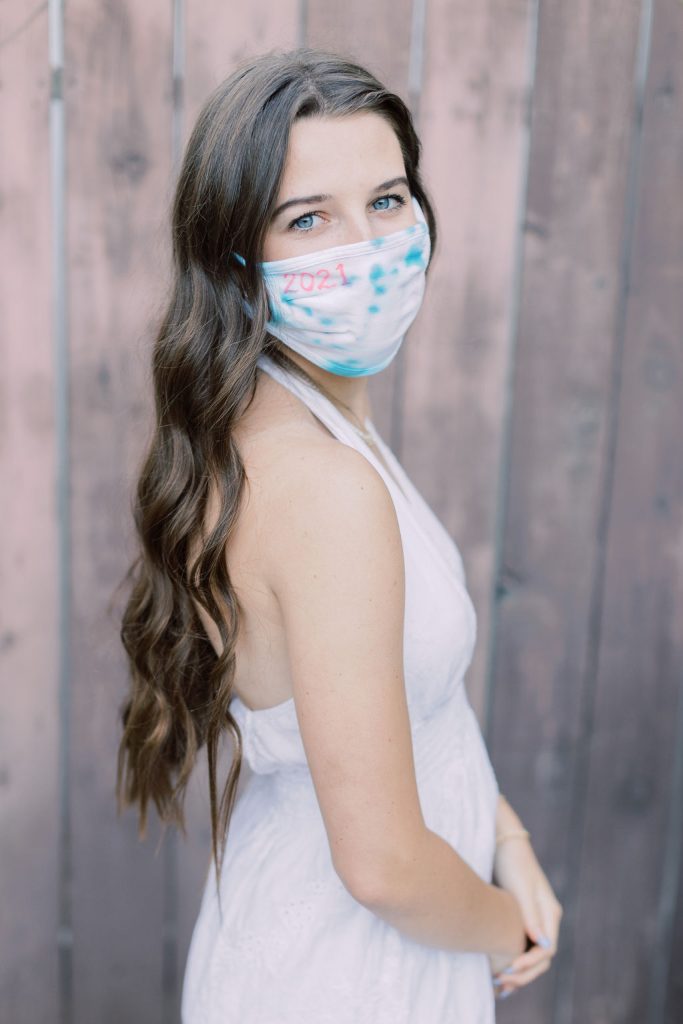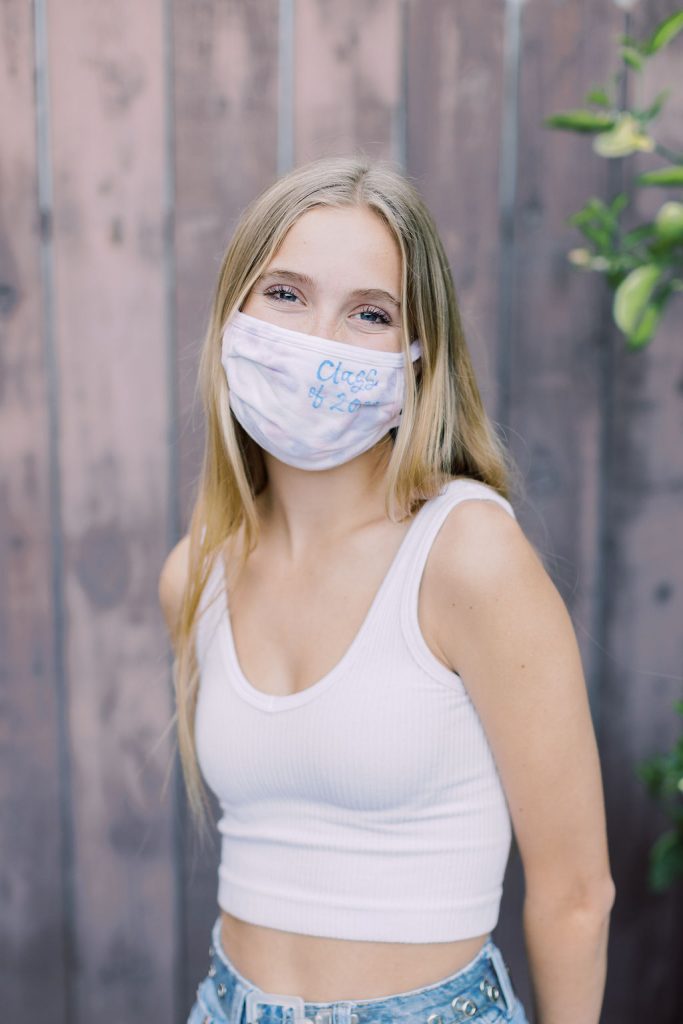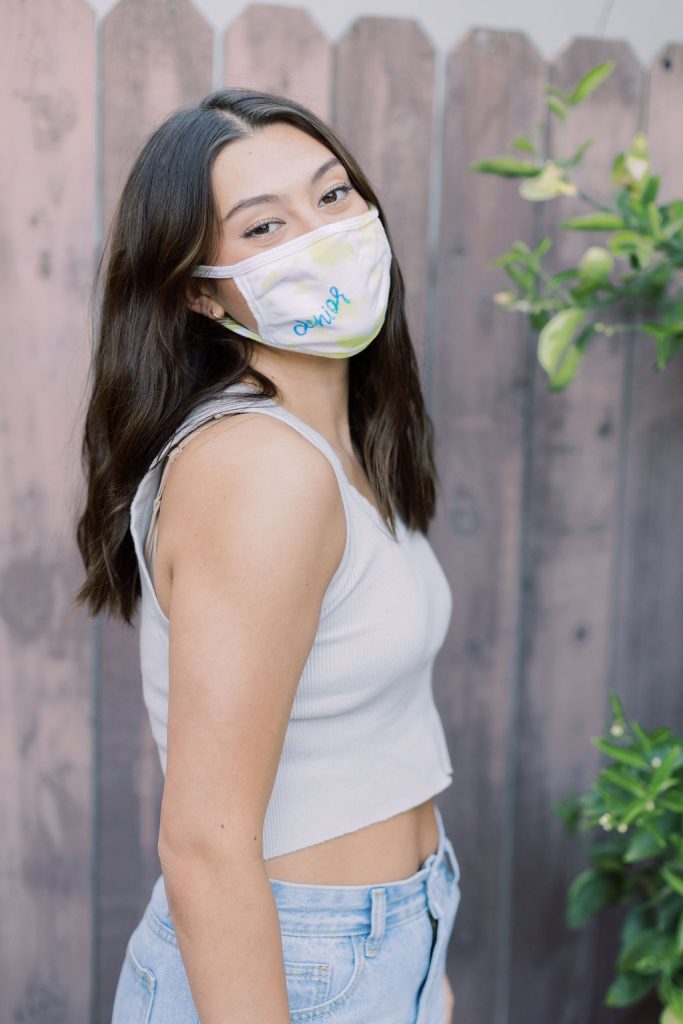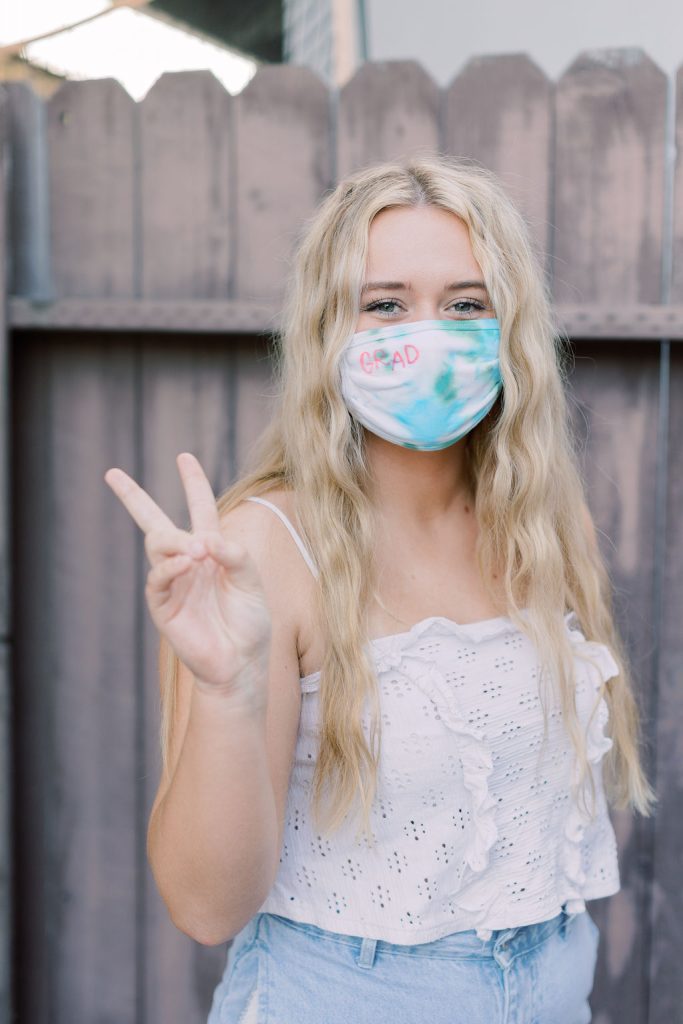 How cute is this little setup?! I mean, my friend Jaime, Bella's mom, has the most amazing backyard! This was the perfect little area to have the girls gather and of course, The Pop Shop added her balloons to brighten it up and Sprig & Spring is responsible for those gorgeous florals!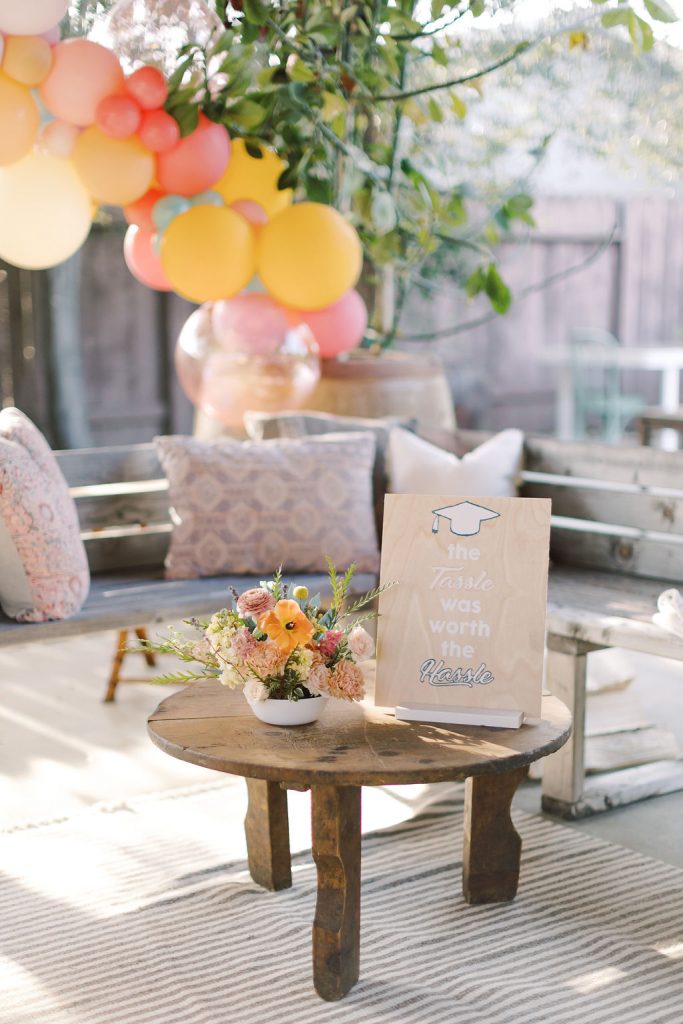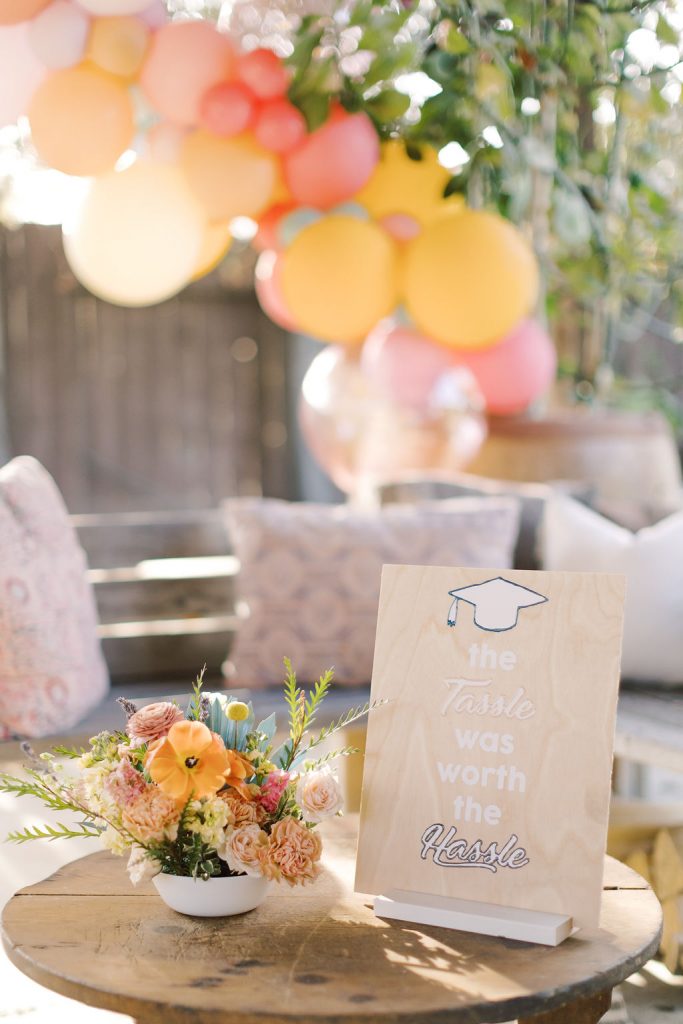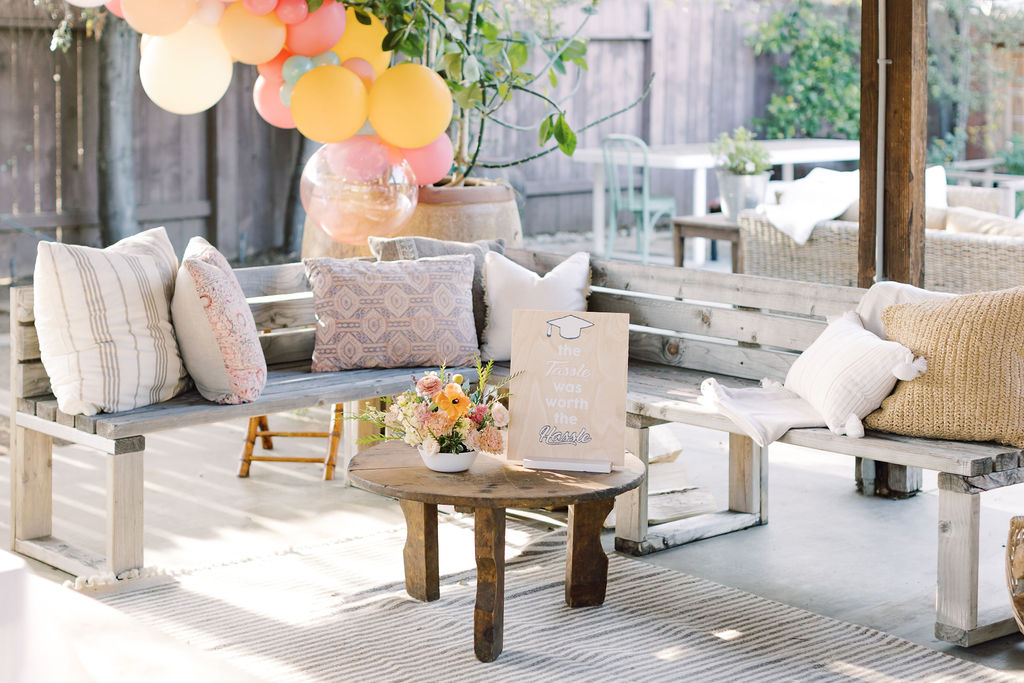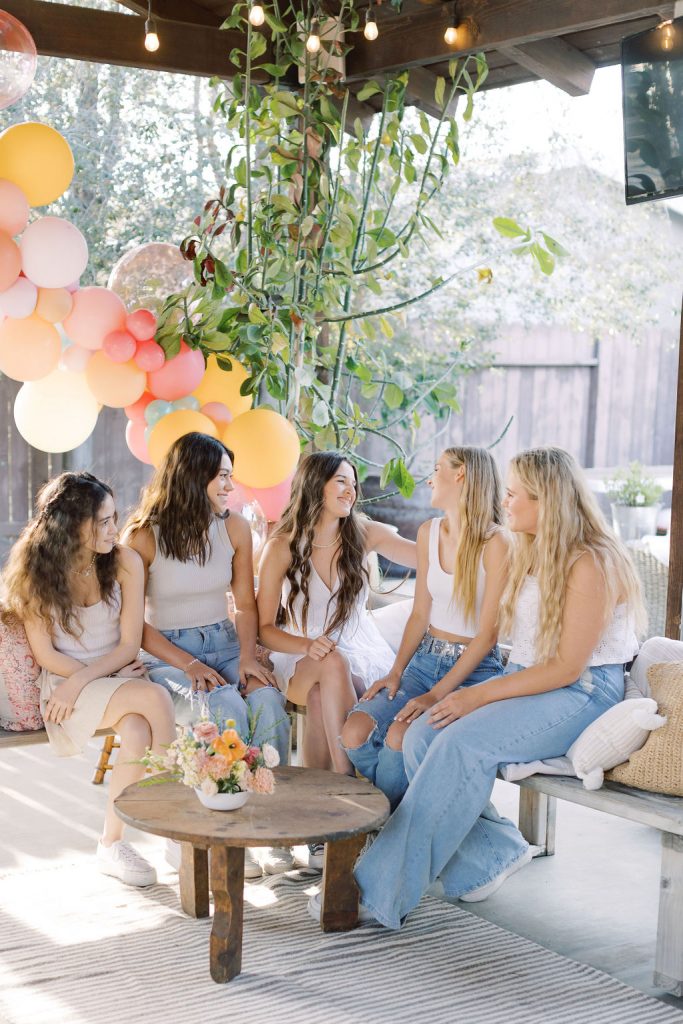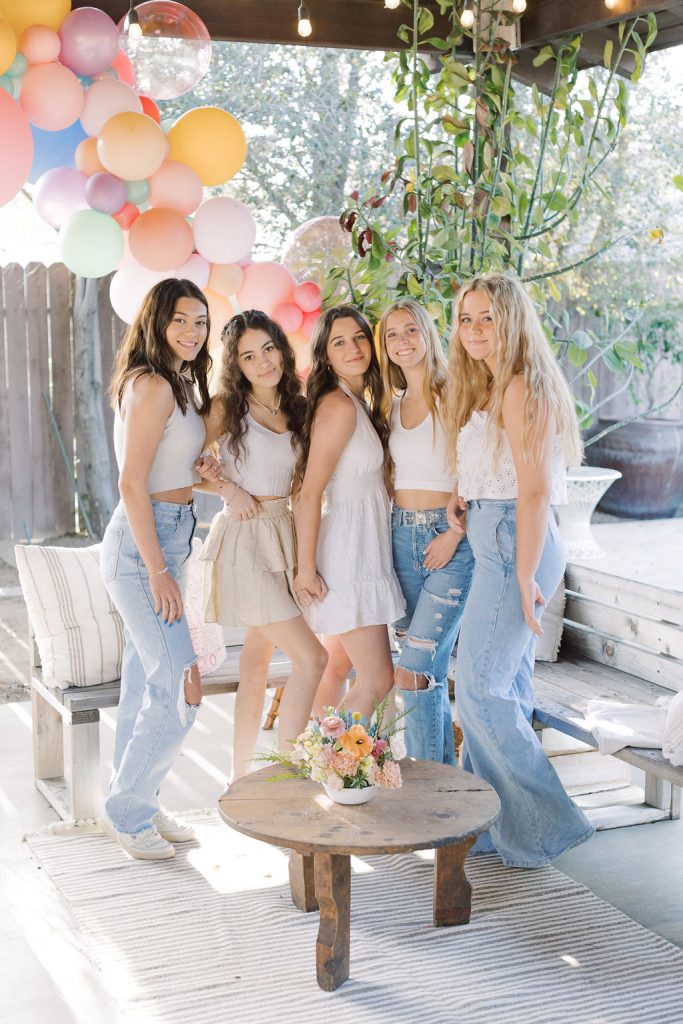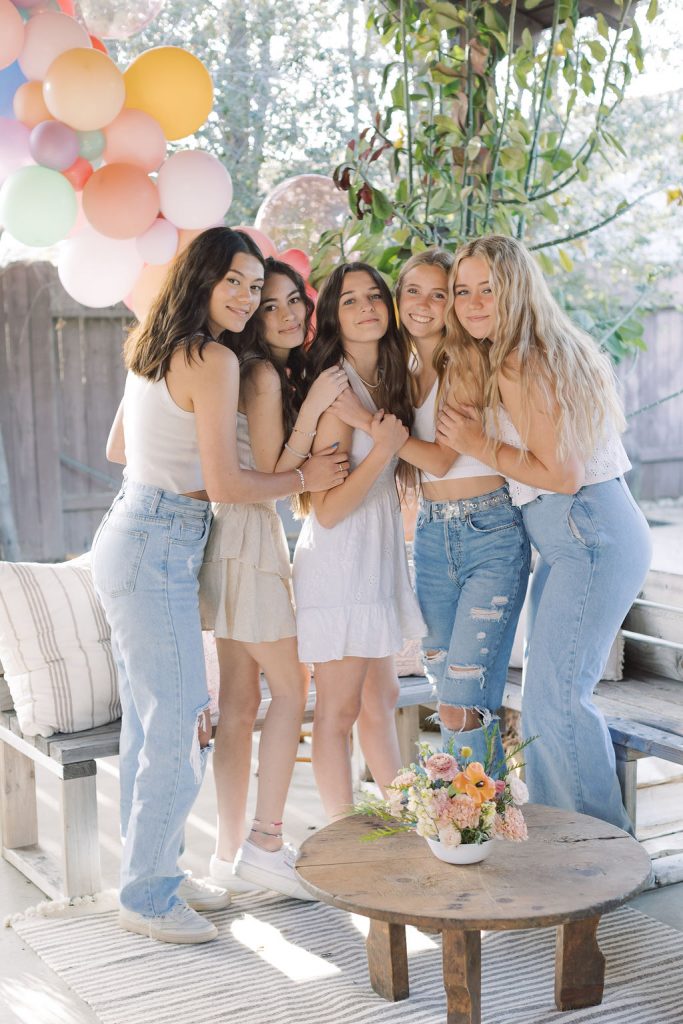 Back story on this beauty… Like I said, she is my boys' favorite babysitter and has the biggest heart. I met Bella before she even was in high school when her mom Jaime was my son Court's preschool teacher! We've been friends since and it's been so amazing to see her grow this year. I am so excited for her and this next chapter of her life!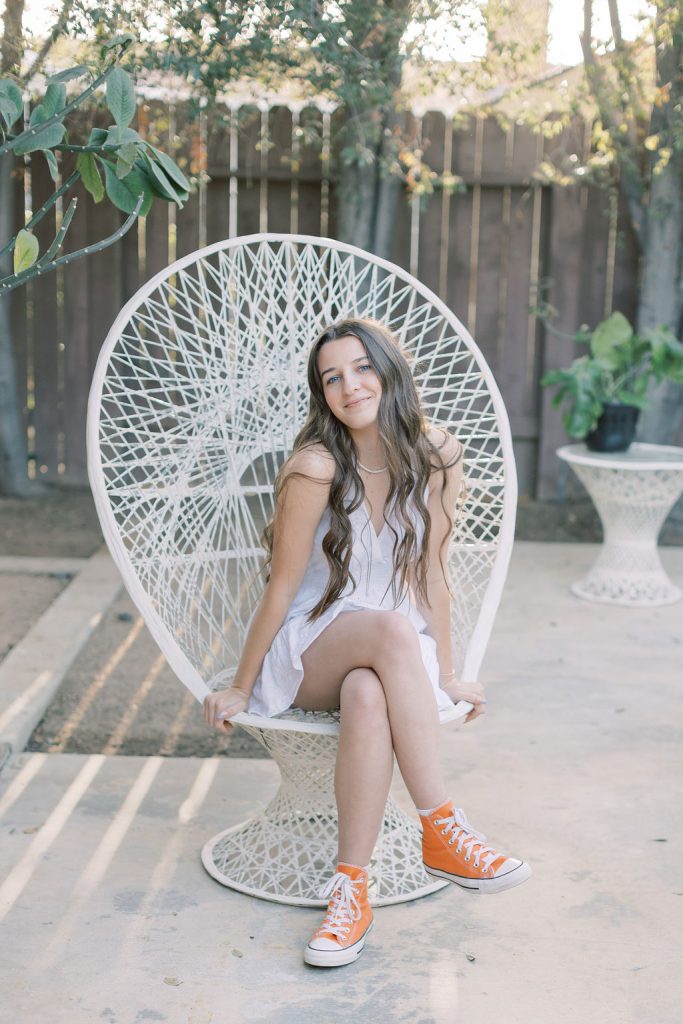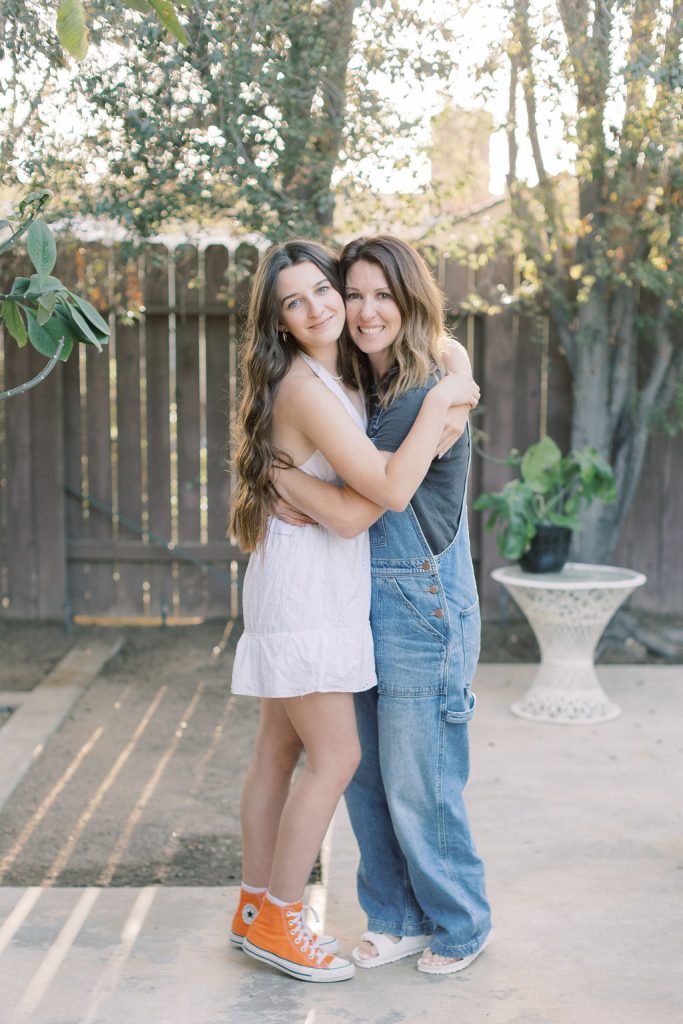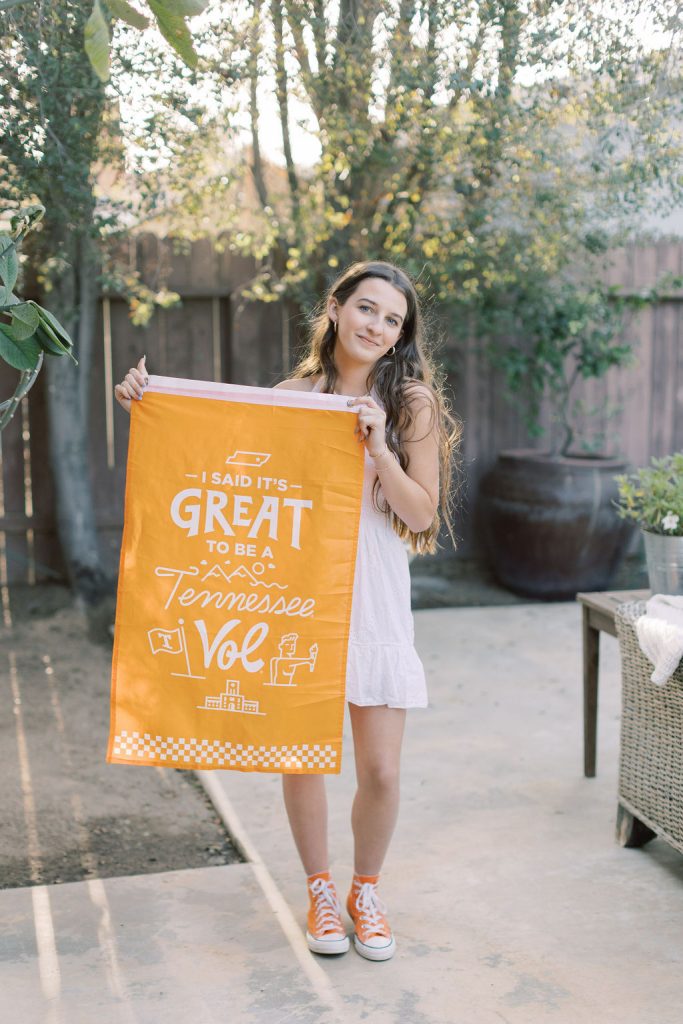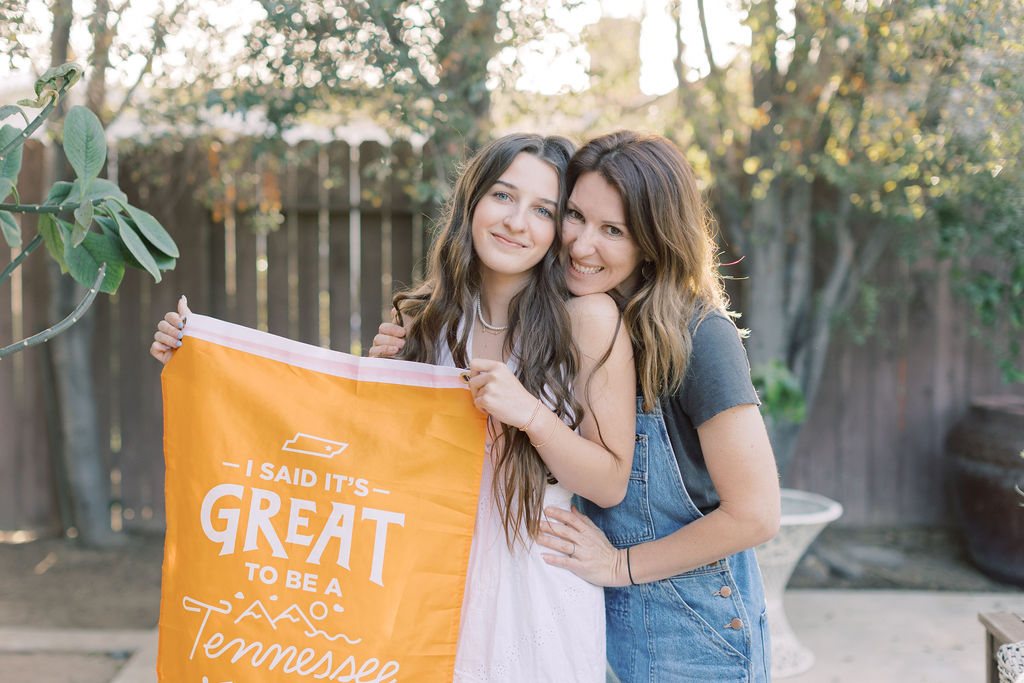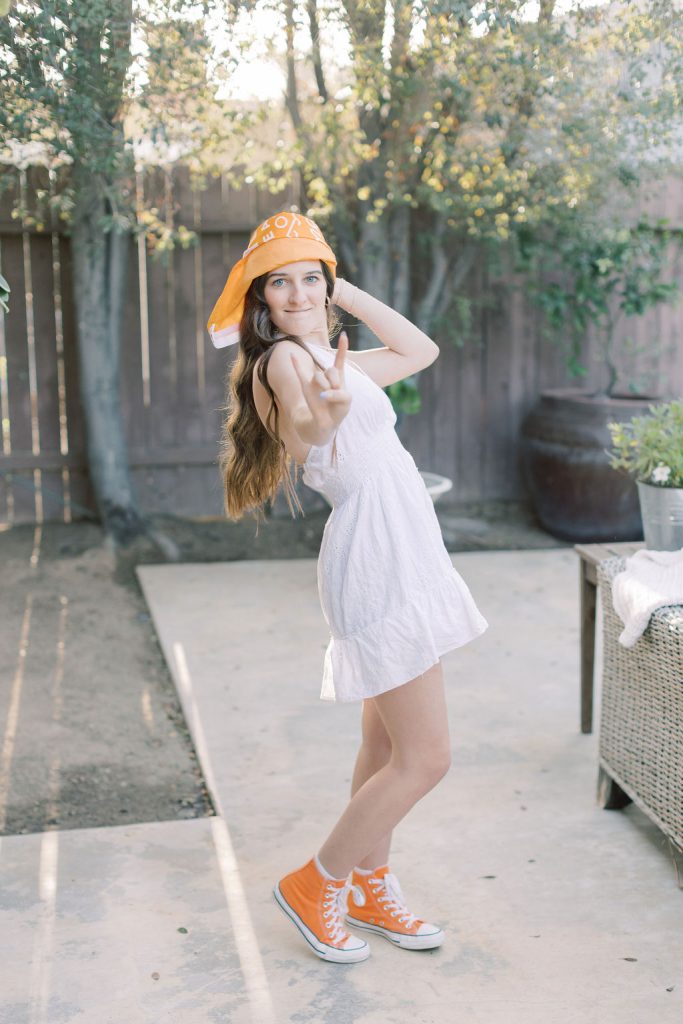 Onto our table!! I kept it simple with pops of fun color, which I love! Again, the pretty pop of color from Sprig & Spring's florals just makes it but the place settings are also fun. I purchased these bamboo Meri Meri plates and cups from Bonjour Fete and LOVE them. The colors are so fun and I love that you can re-use them over and over again. I always love adding my favorite Bella Flatware from Sophistiplate and wait till you see the cute detail on the napkins!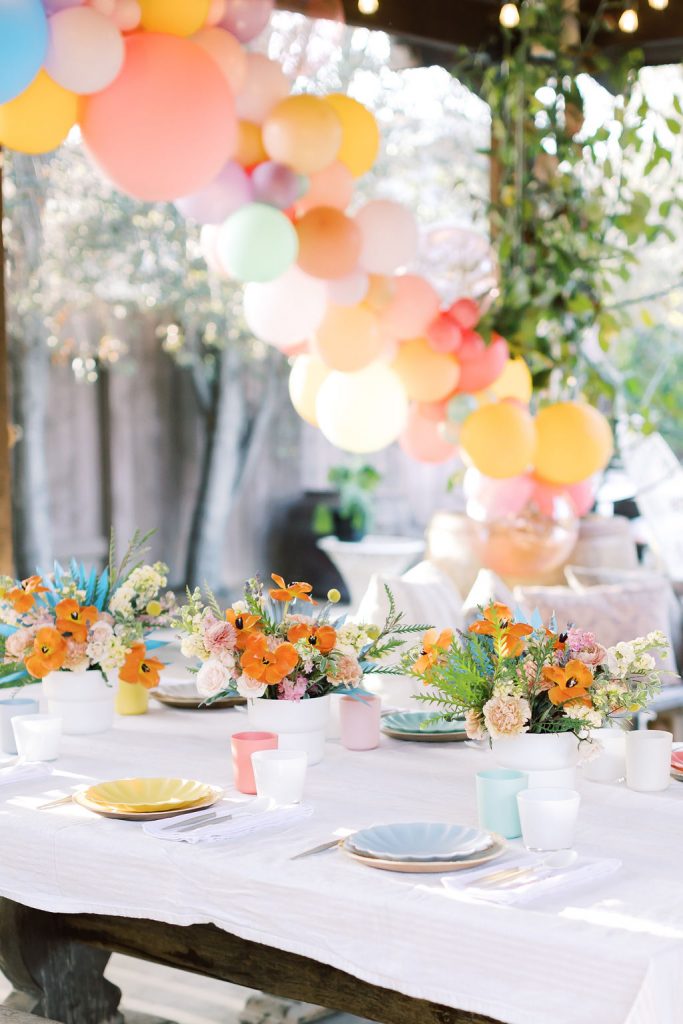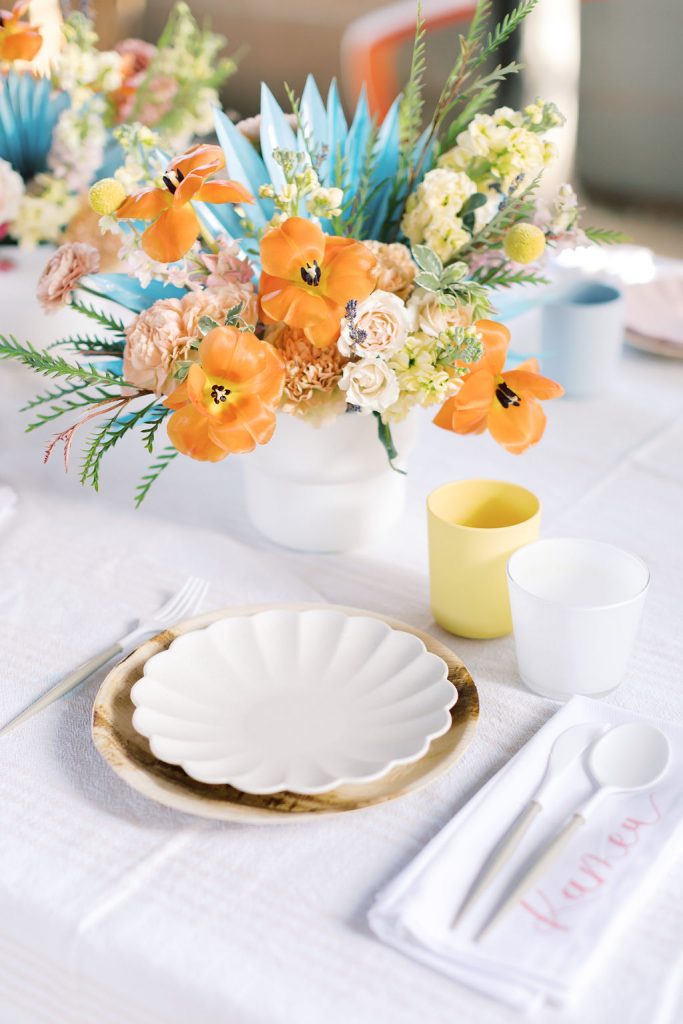 Instead of place cards, we did their names on the napkins! I purchased white cotton napkins and had Poppy Jack Shop add their names with Tulip Color's fabric markers! Such a fun and easy DIY detail.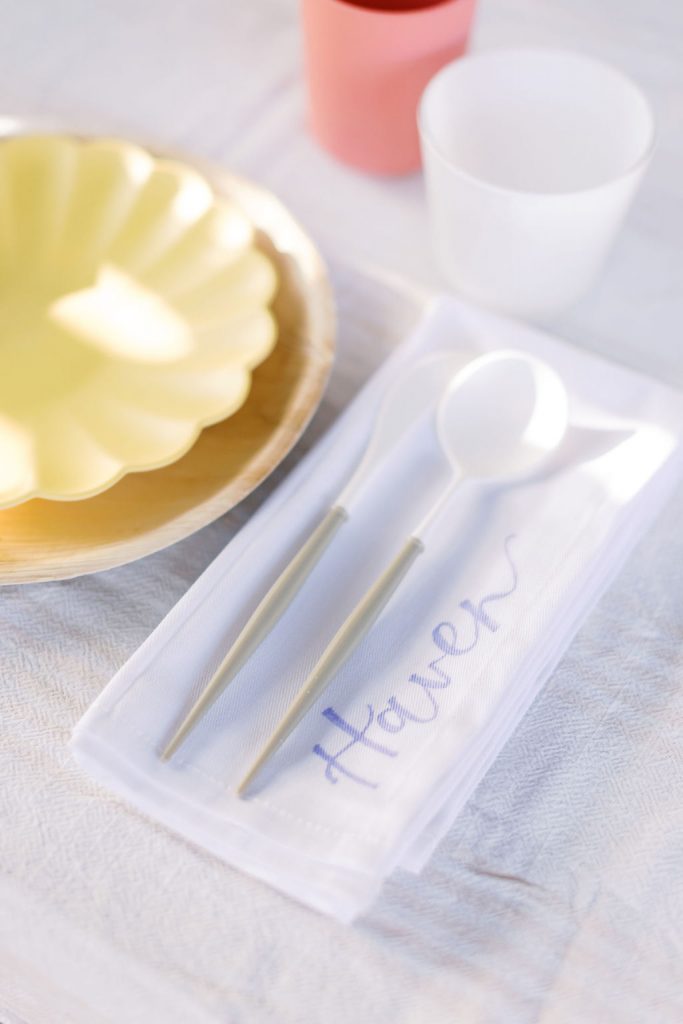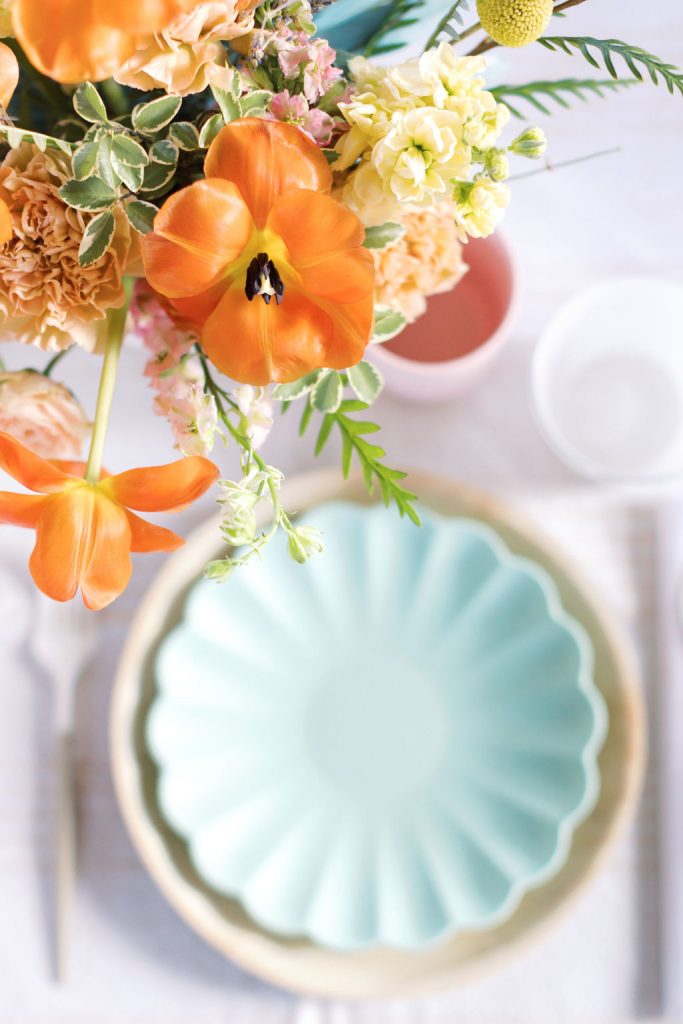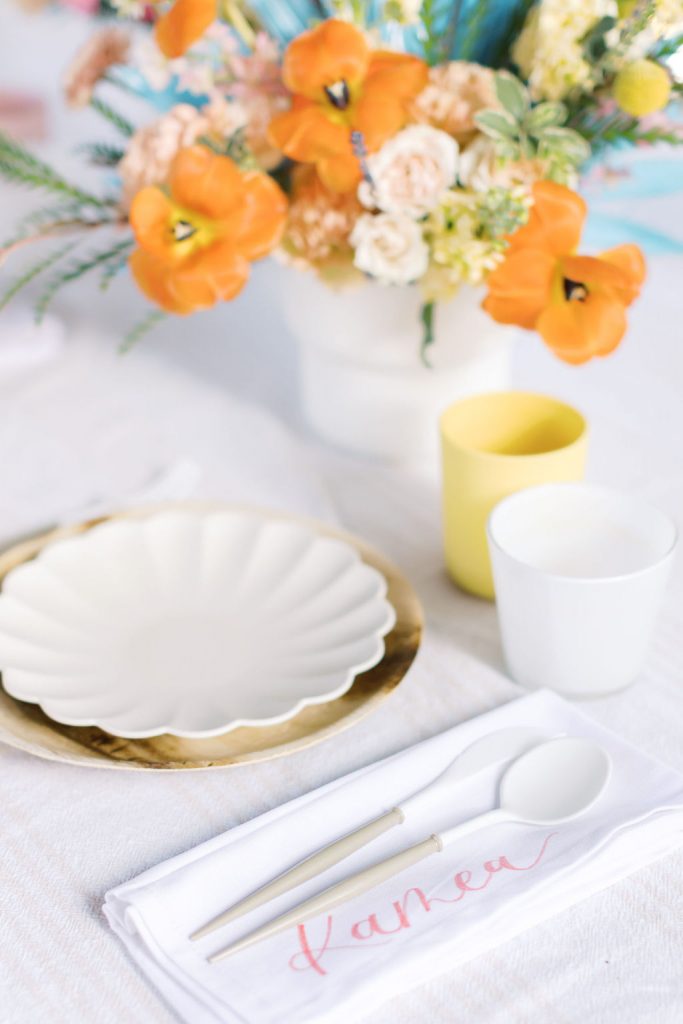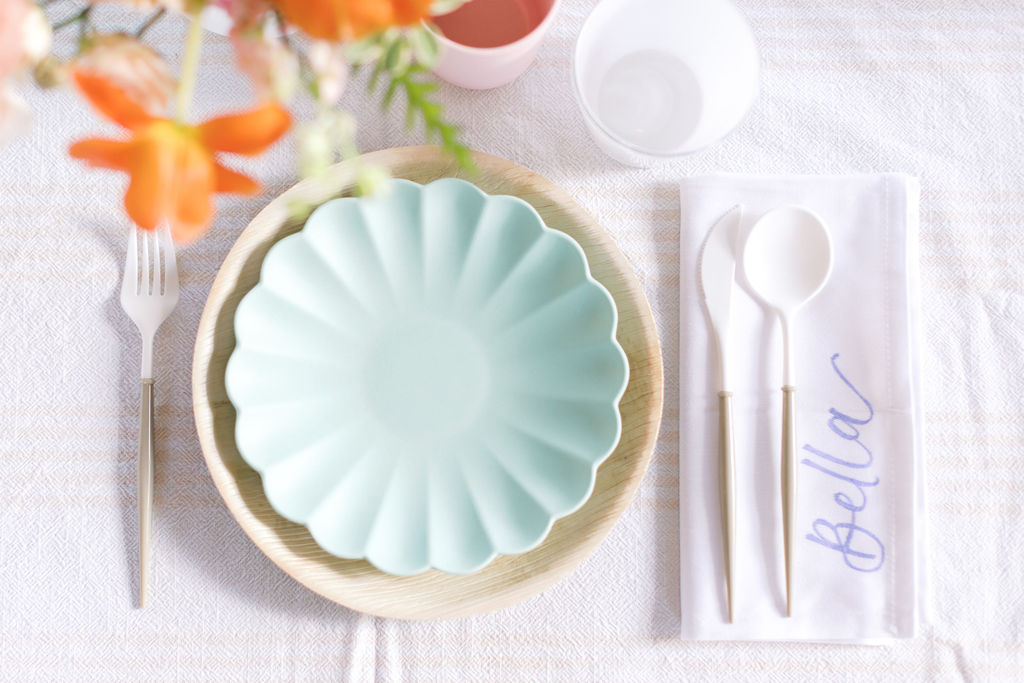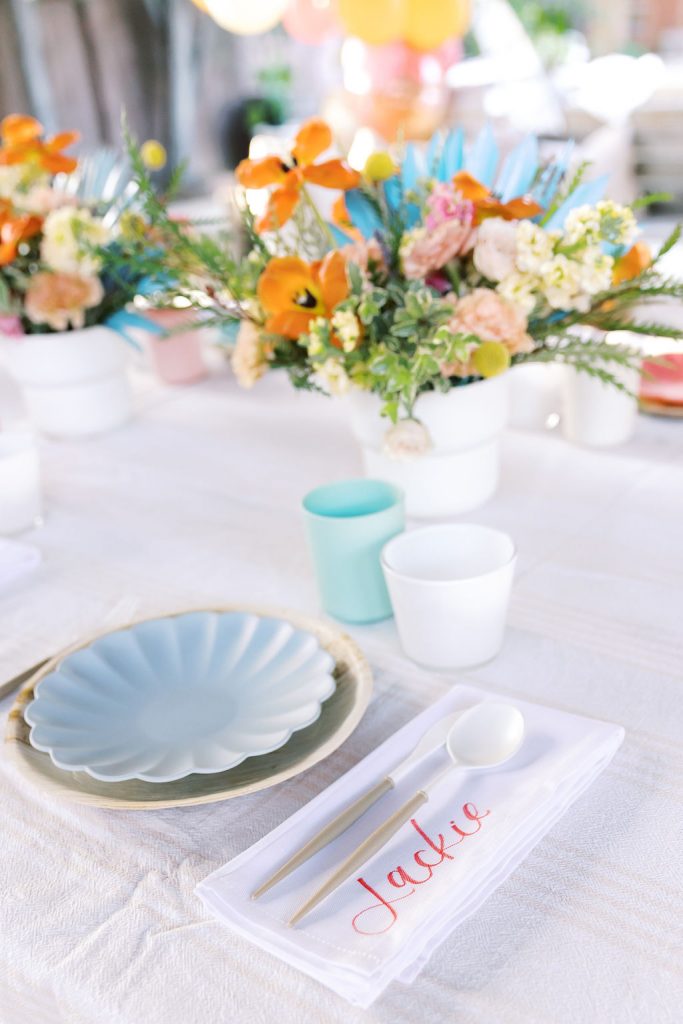 Loving all of this color and how much The Pop Shop's balloons add to this whole set up! Balloons make everything festive!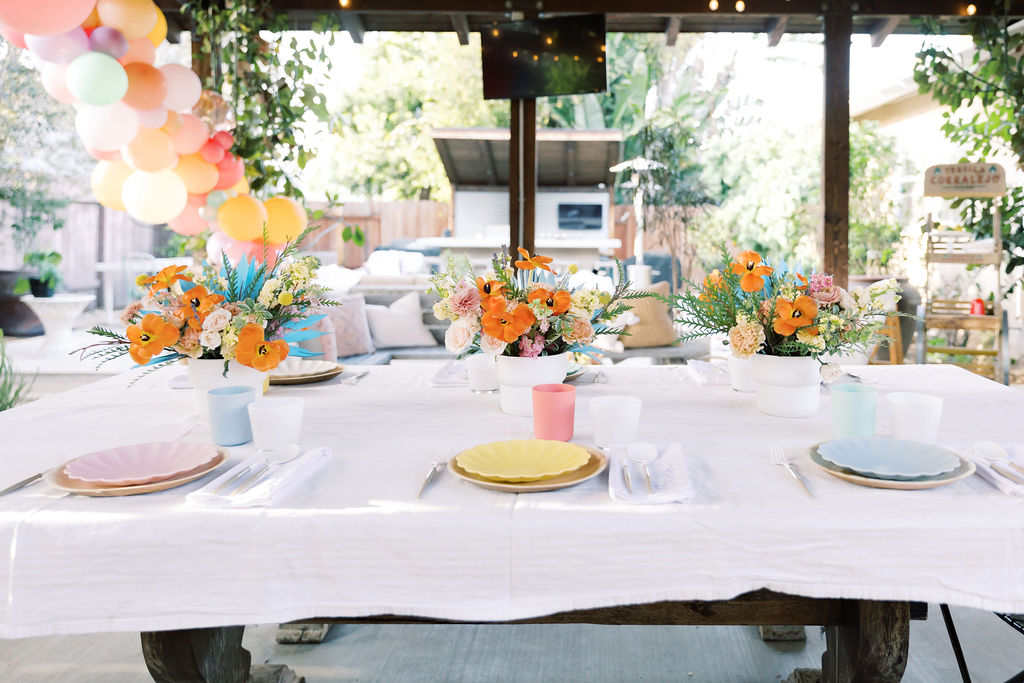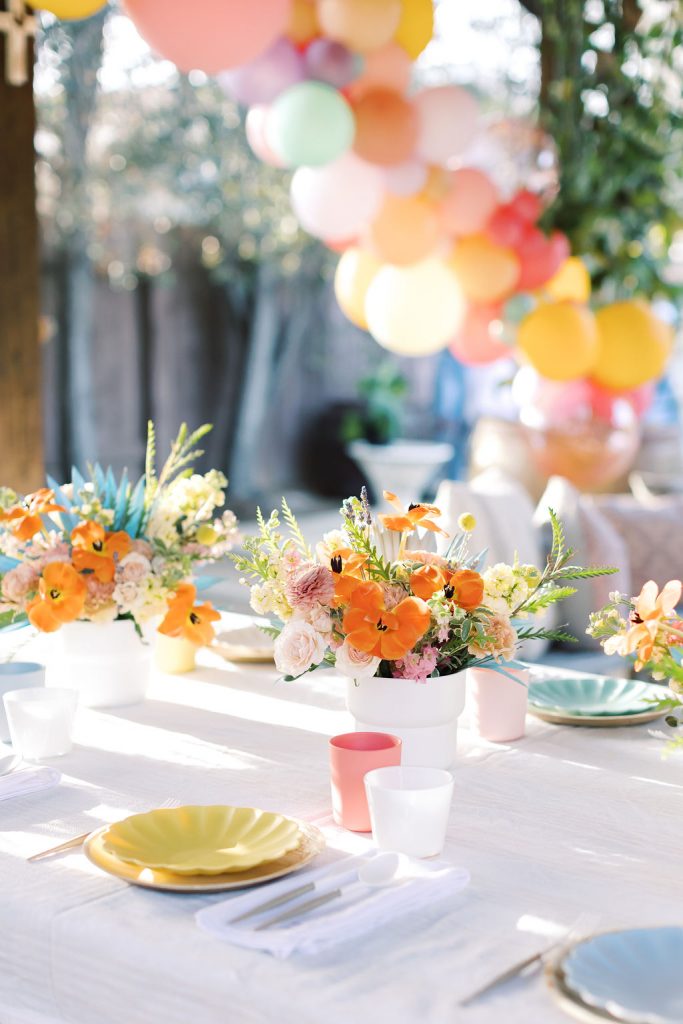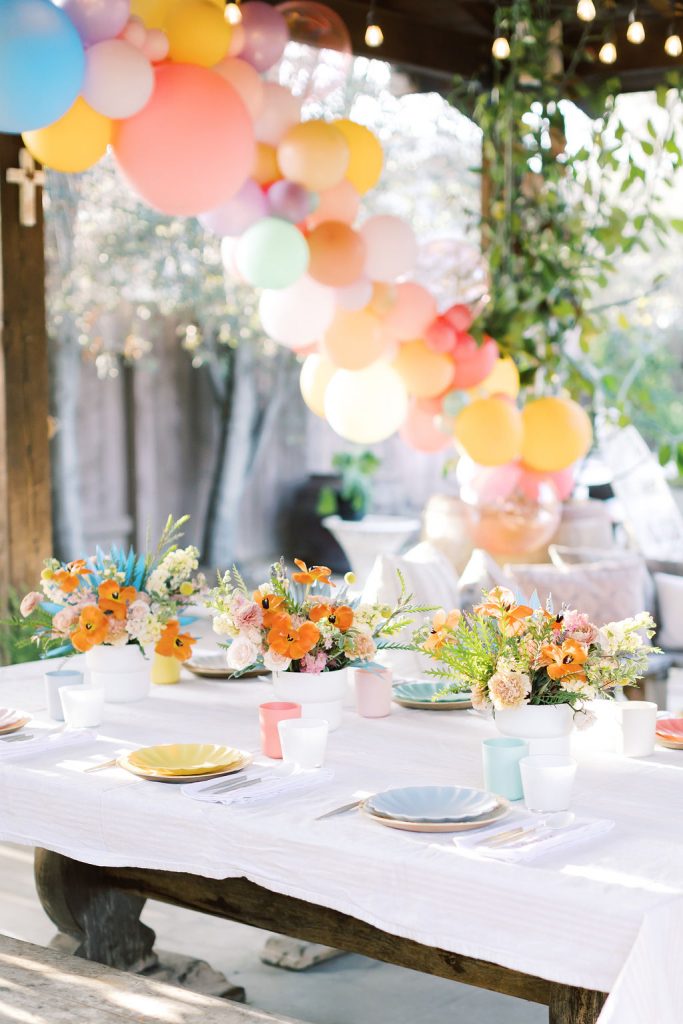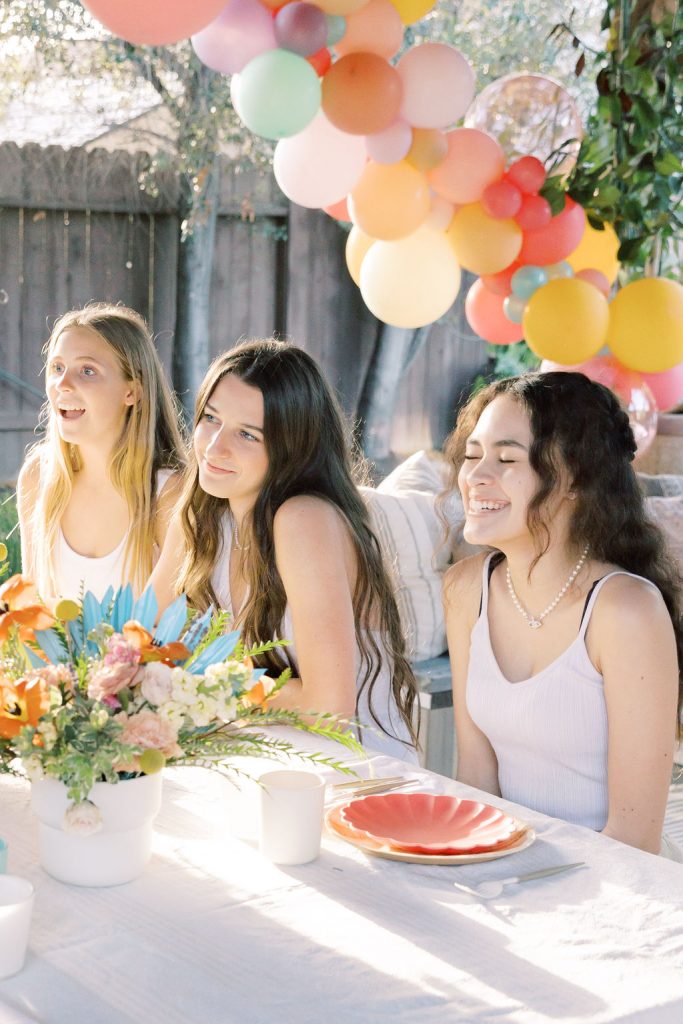 Cheers to these graduates!!!
You didn't think I'd forget dessert!!! Really Cute Sweets did the sweetest mini cake, perfect for this little guest list along with the most adorable cookies!! Because every party deserves a sweet ending!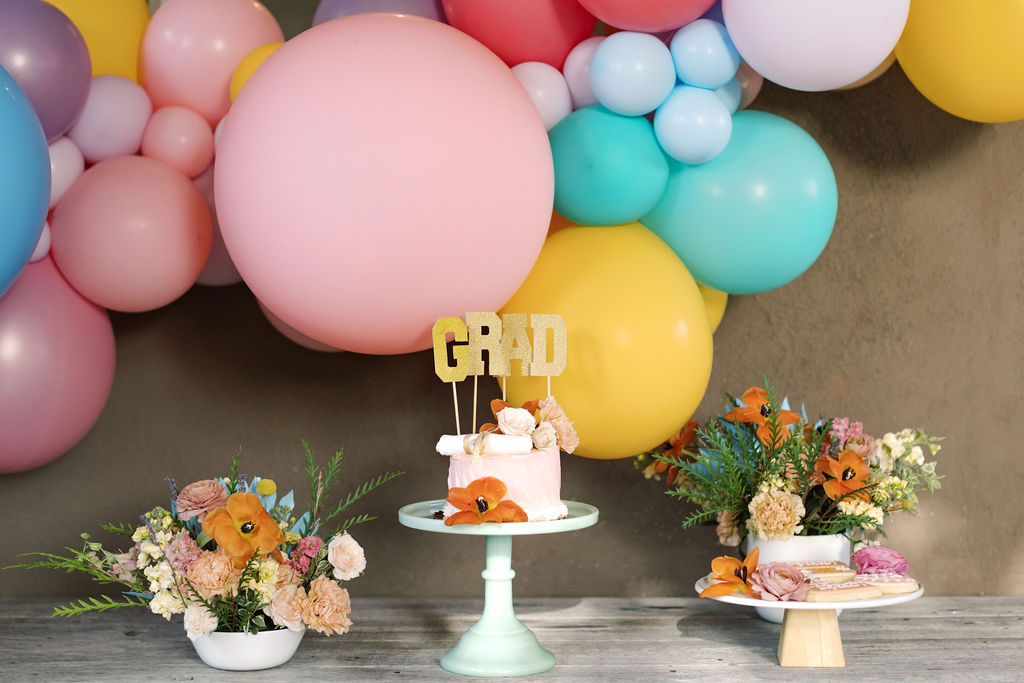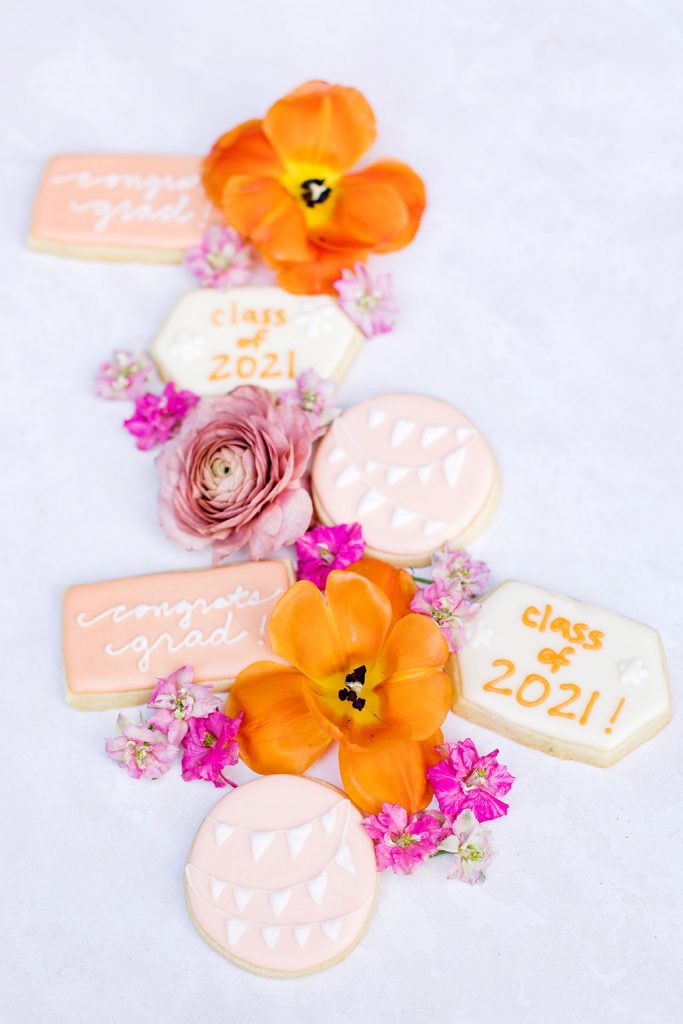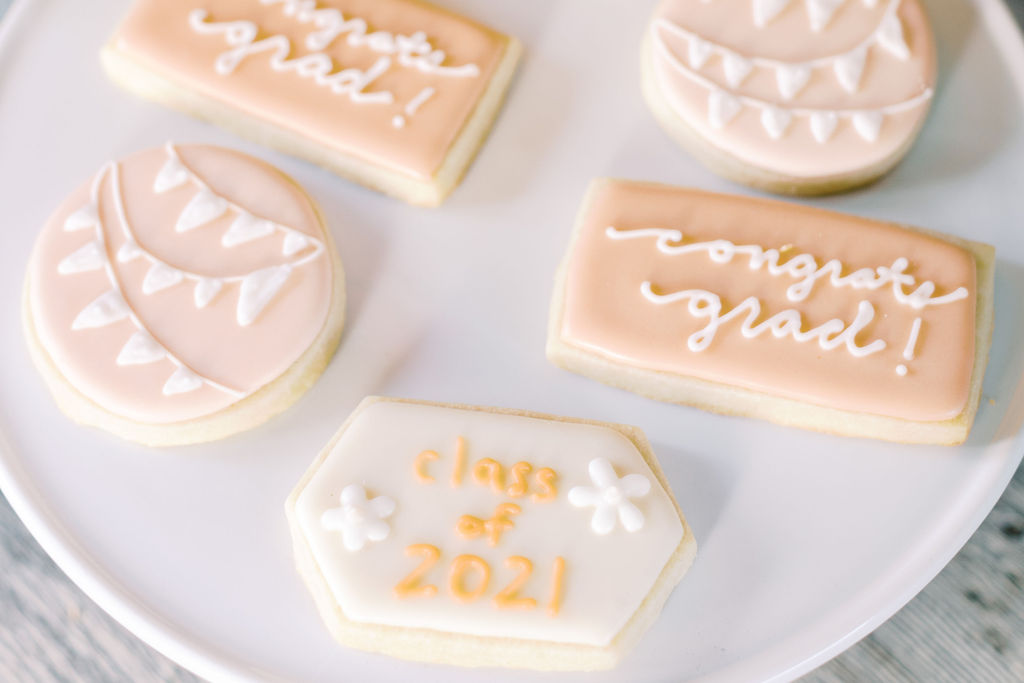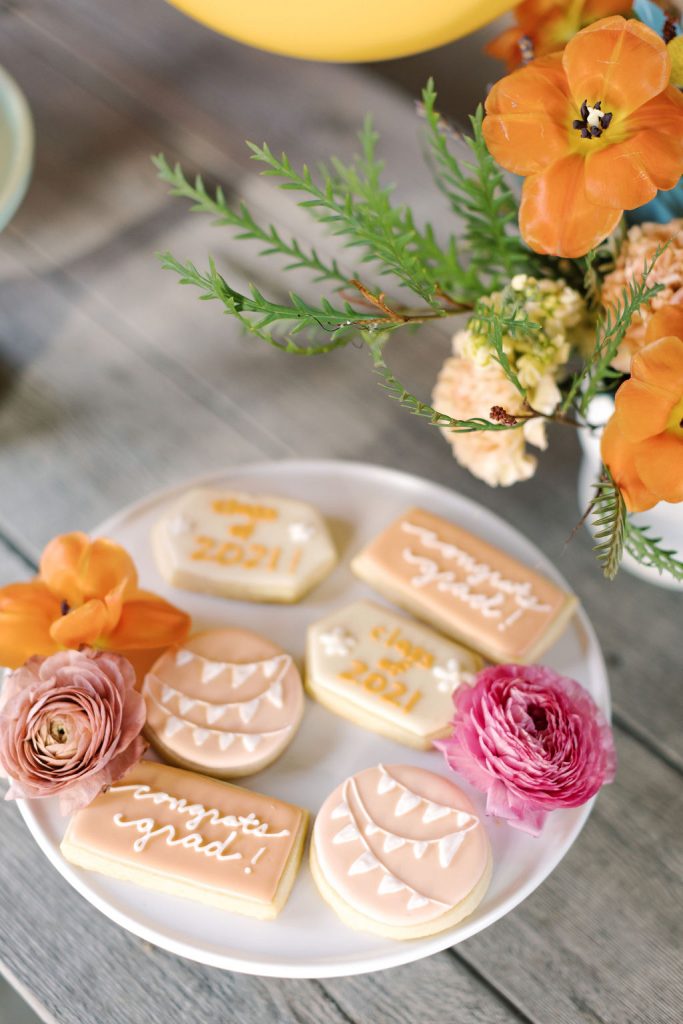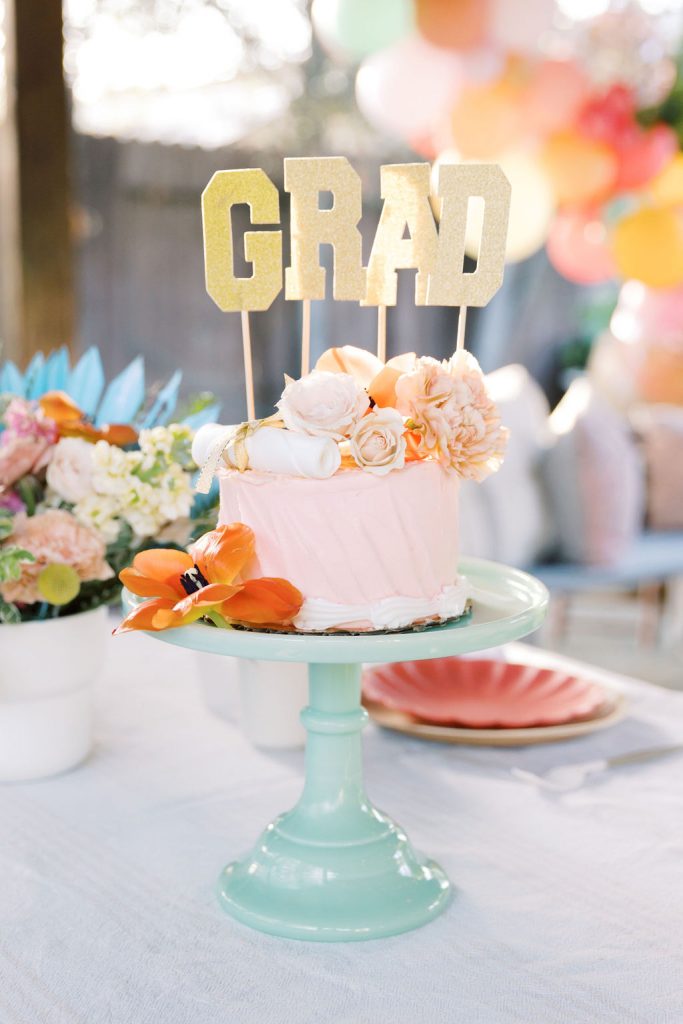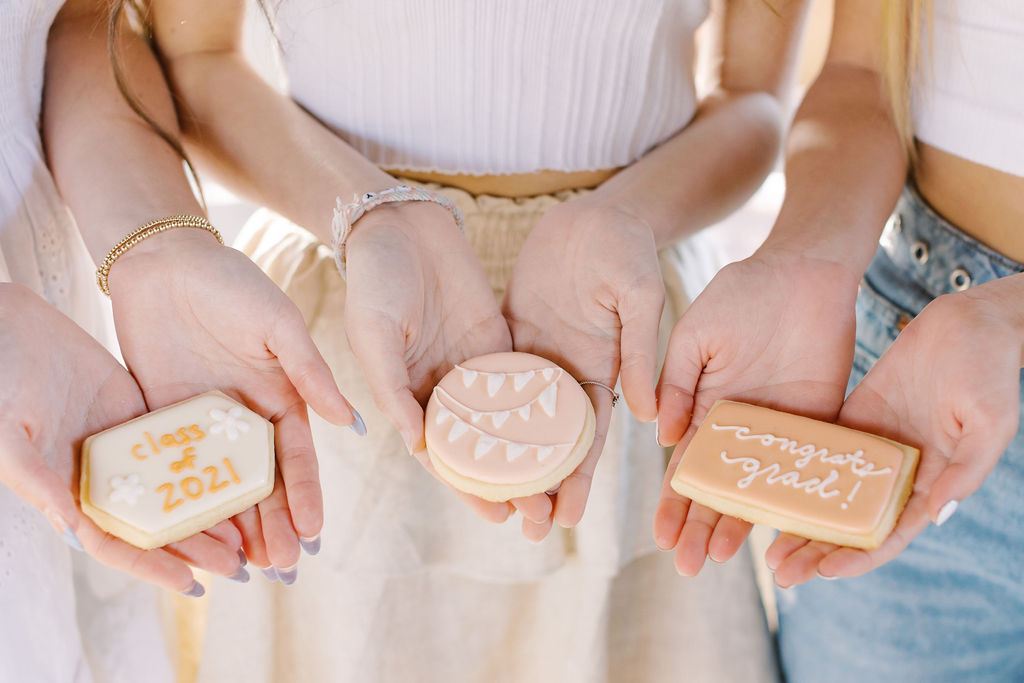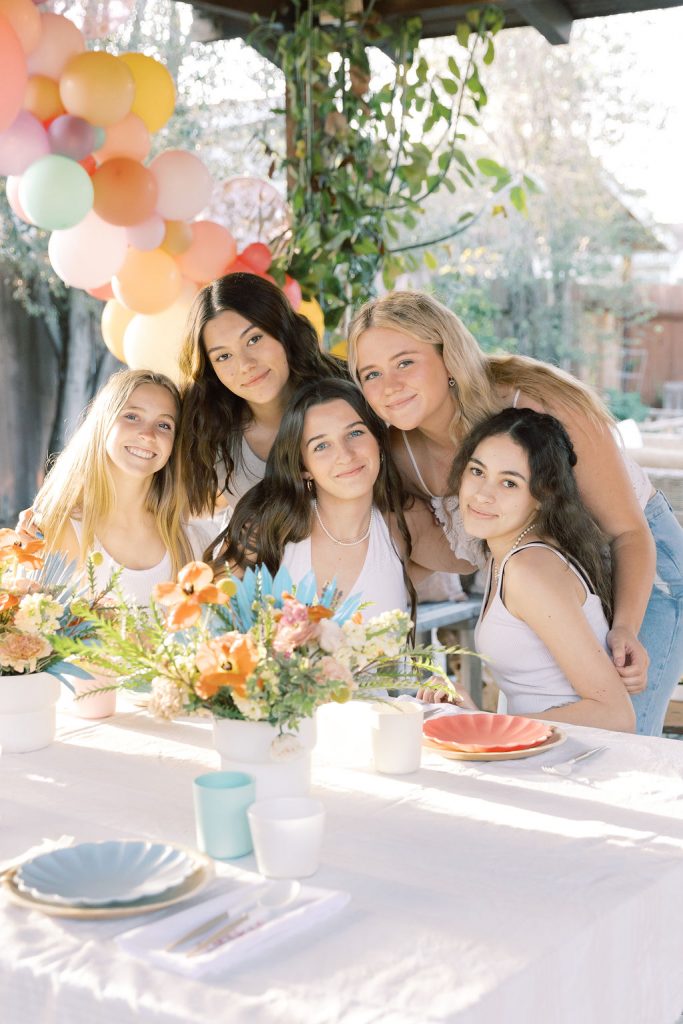 Hope this inspires you to have a fun little pre-graduation party of your own! Shop this party below!

xx
Jacquelyn