Our last sweet little Valentine's Day party for 2022 and it might just be my favorite! I fell in love with this color scheme right away. The soft neutral tones of peach, blush, and pink are just so good together! Plus you add in all of the rattan and you have my dream situation!! I've been dying to share this one and I'm so excited that it's also featured on 100LayerCakelet as well. These shoots are always so fun to put together and I really work with the most amazing team of vendors to bring them to fruition. Love each and every one of them to pieces!
Photos by my friend Jessica Lynn Photo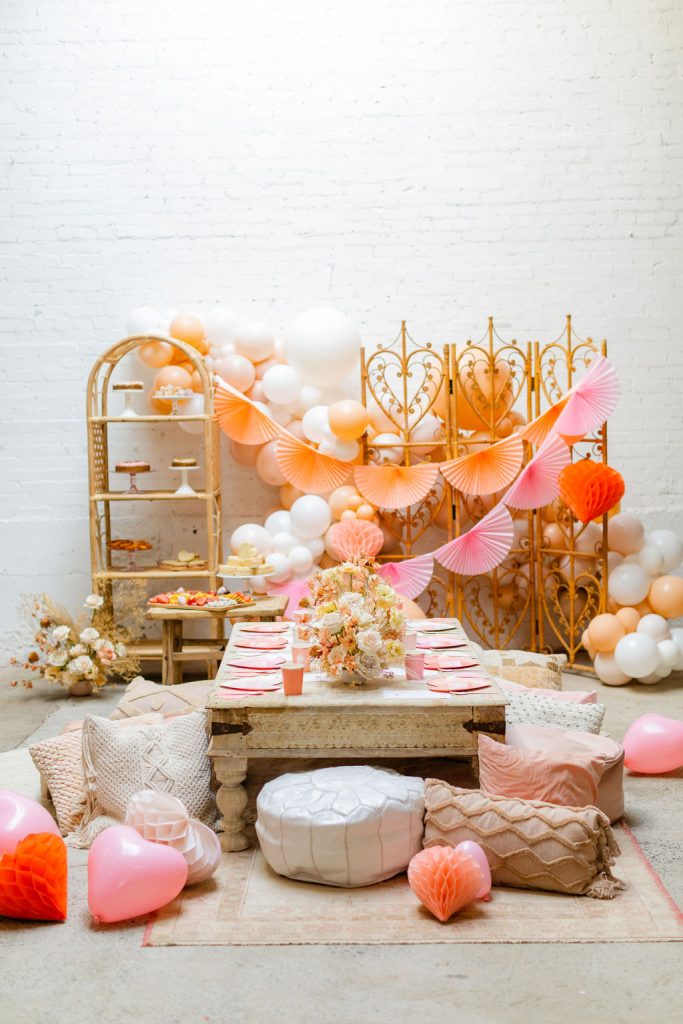 Of course my girl Kaylyn at Pirouette Paper knocked it out of the park with all of her adorable details! I love how she always goes beyond my expectations with all the things!! And of course Creative Amme did all the laser cutting for more cuteness. Obsessed with it all styled so beautifully by Jessica on this Chasing Stone mat. Are you on board with these colors like I am??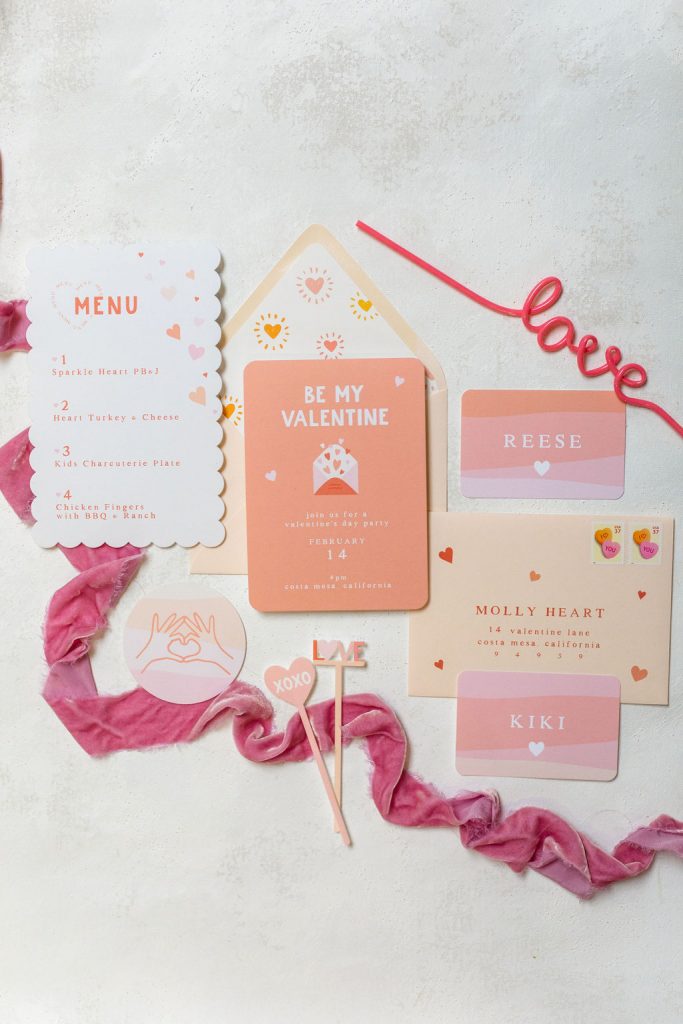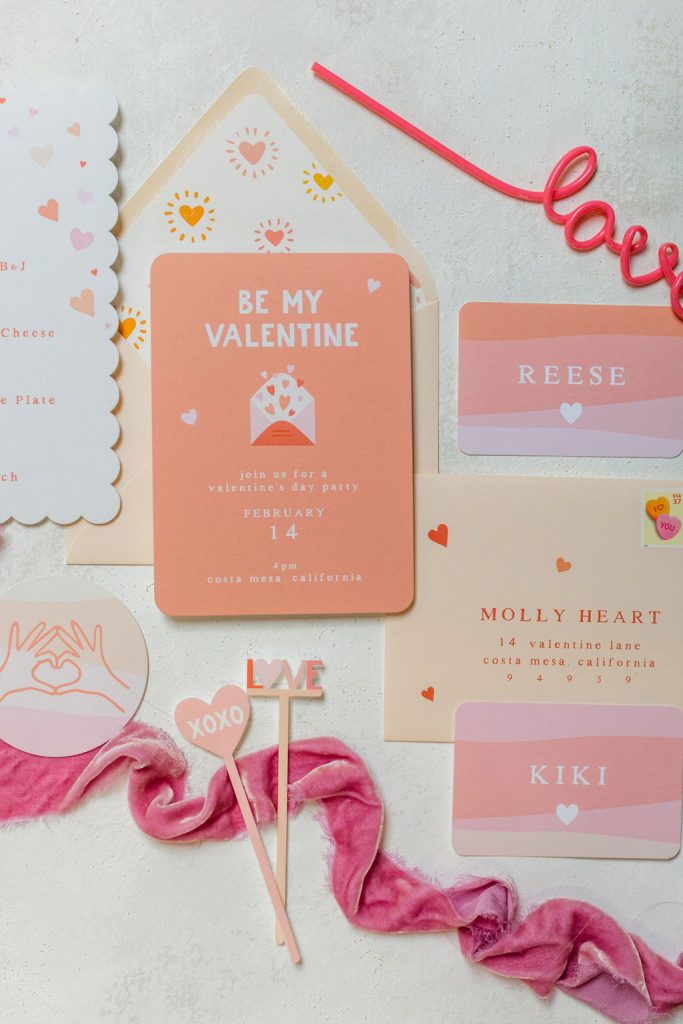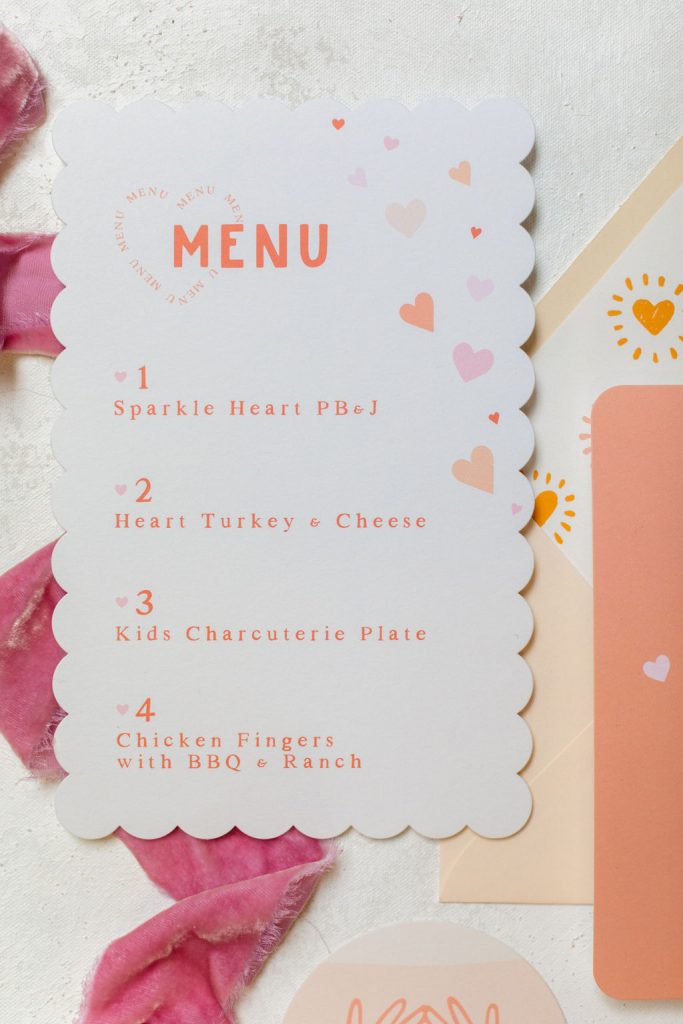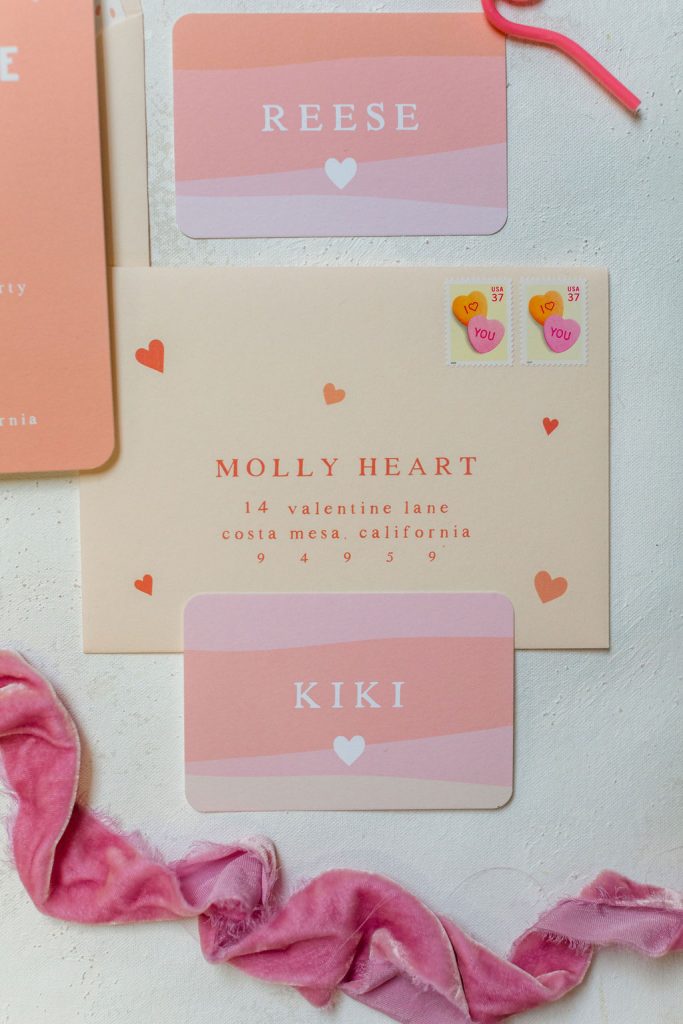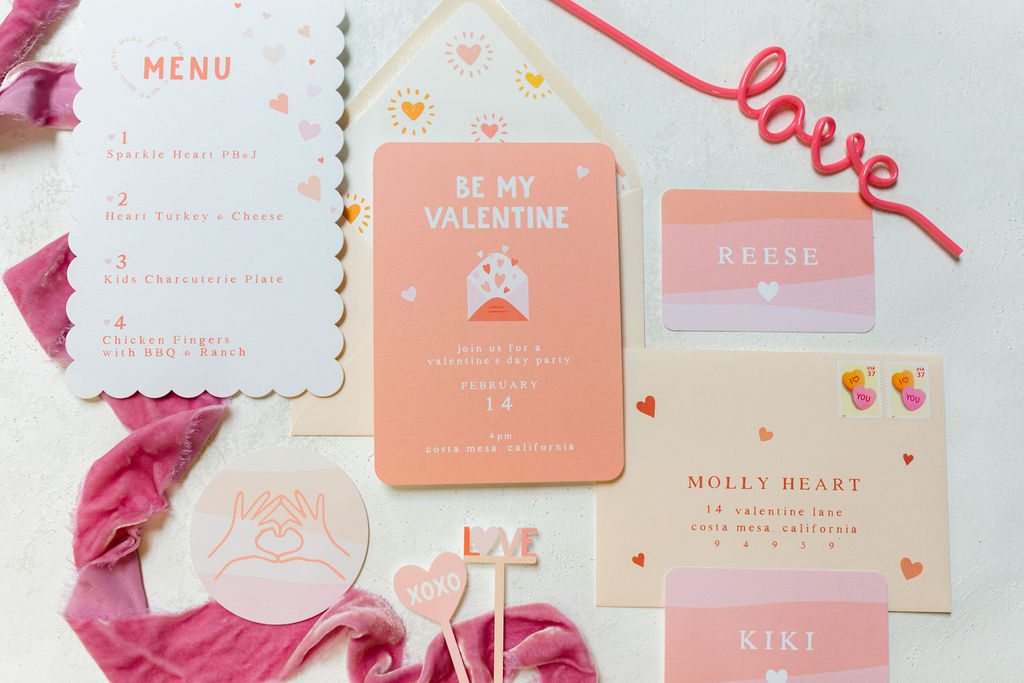 More adorable cards!!! Kaylyn truly is the best, and I want to gift these to EVERYONE!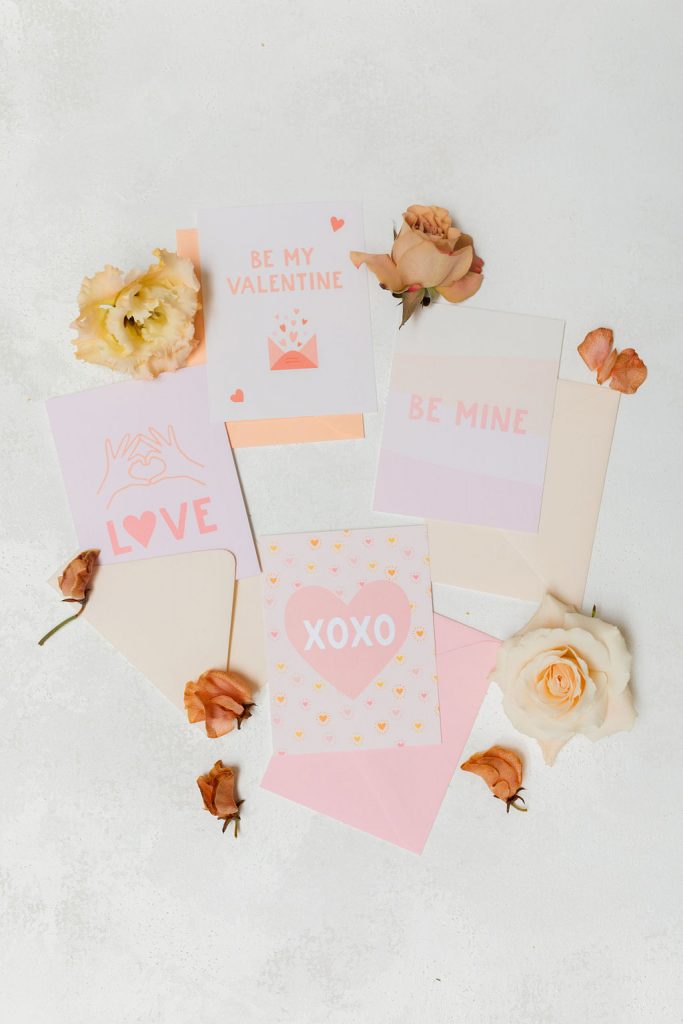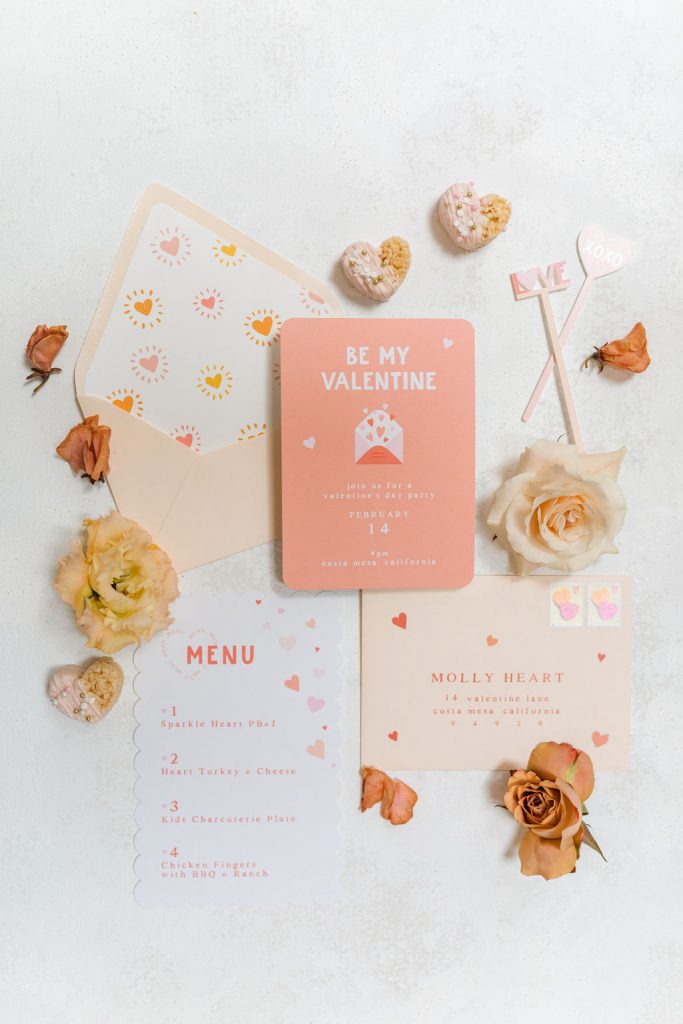 Now for this beauty of a set up! My heart is going pitter patter! I was inspired by Meri Meri's new Valentine's Day collection with this color scheme. That is where all of the tabletop is from and those fun heart honeycombs and banners in the backdrop. I started with that and then enlisted my team of super starts to make this cuteness come to life. The Pop Shop is responsible for the amazing balloons and Sweet Salvage Rentals went ahead and brought out all the rattan – and I love her for it!!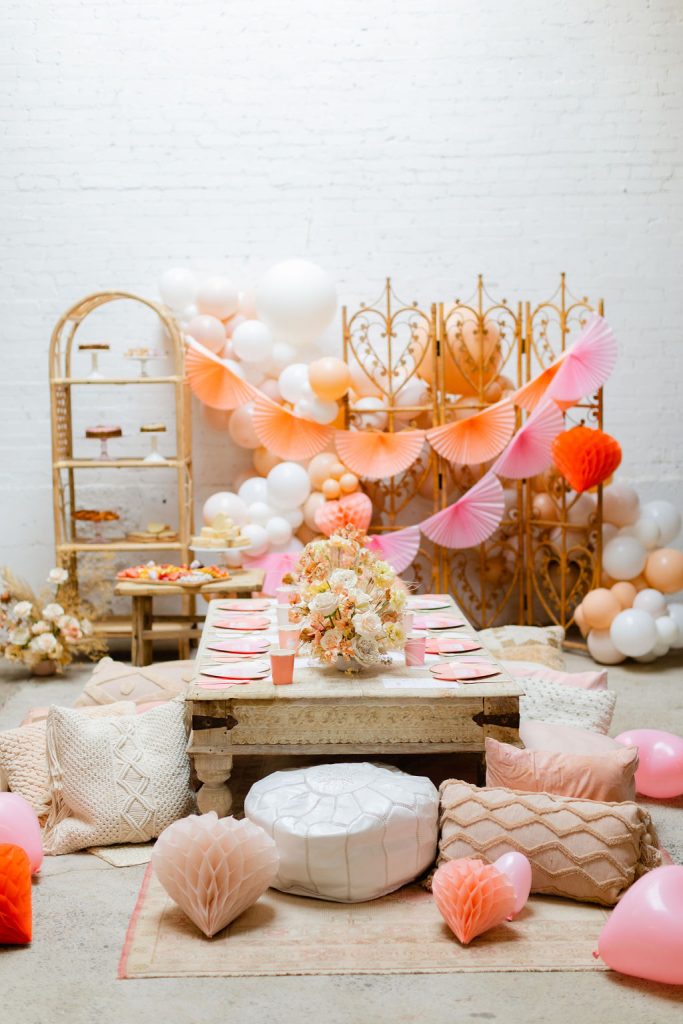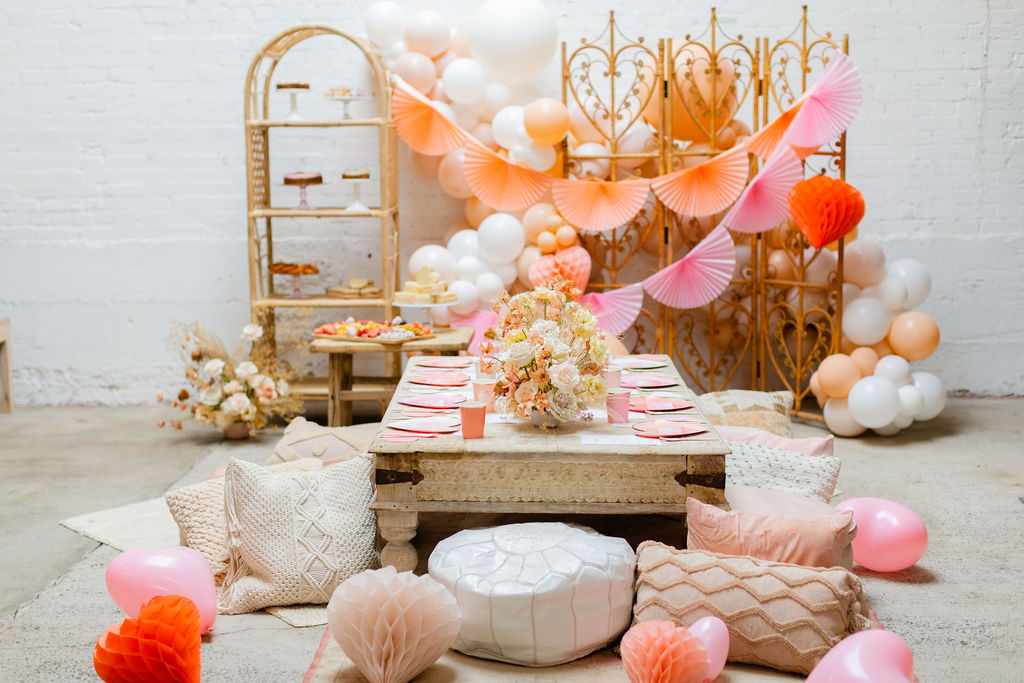 The sweetest little place setting and I love those blush sweet peas peaking out of the arrangement…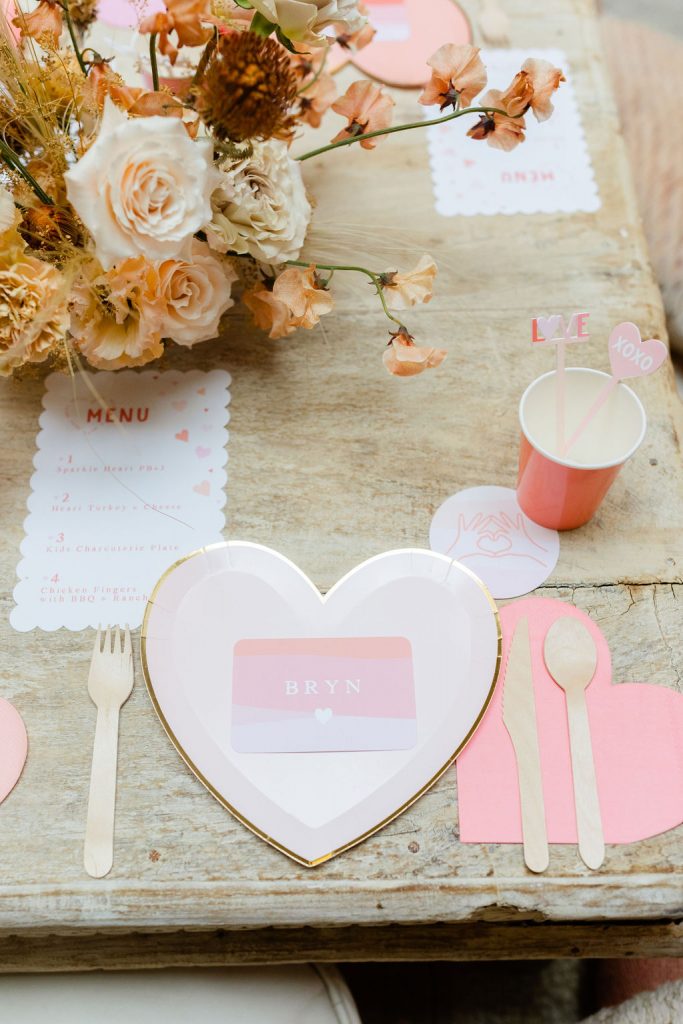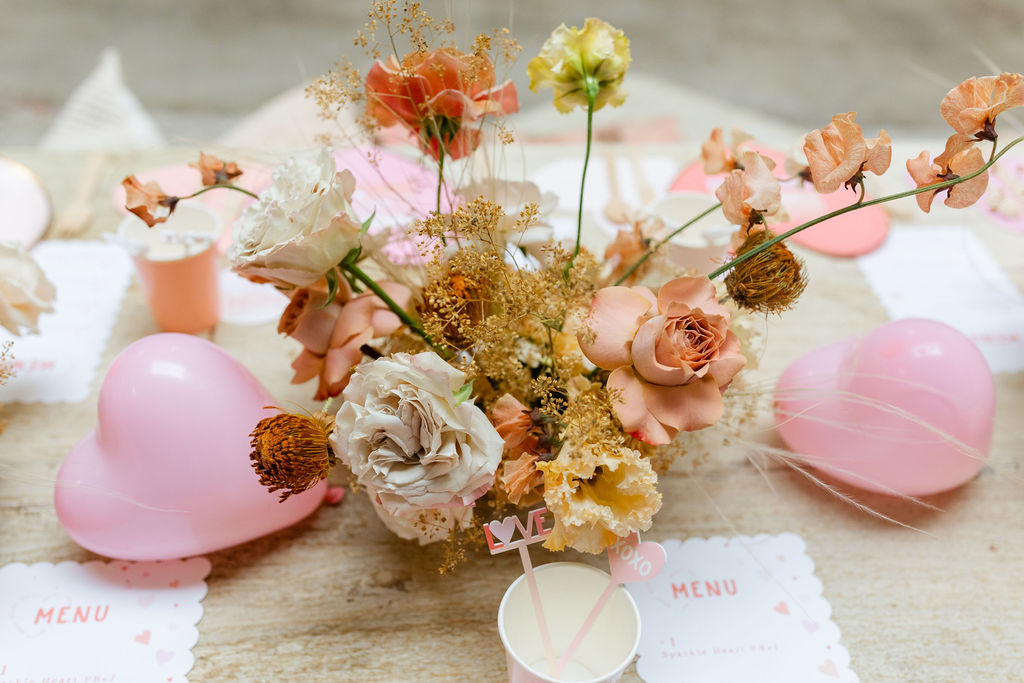 The perfect details designed by Kaylyn cut by Malisa! Love!!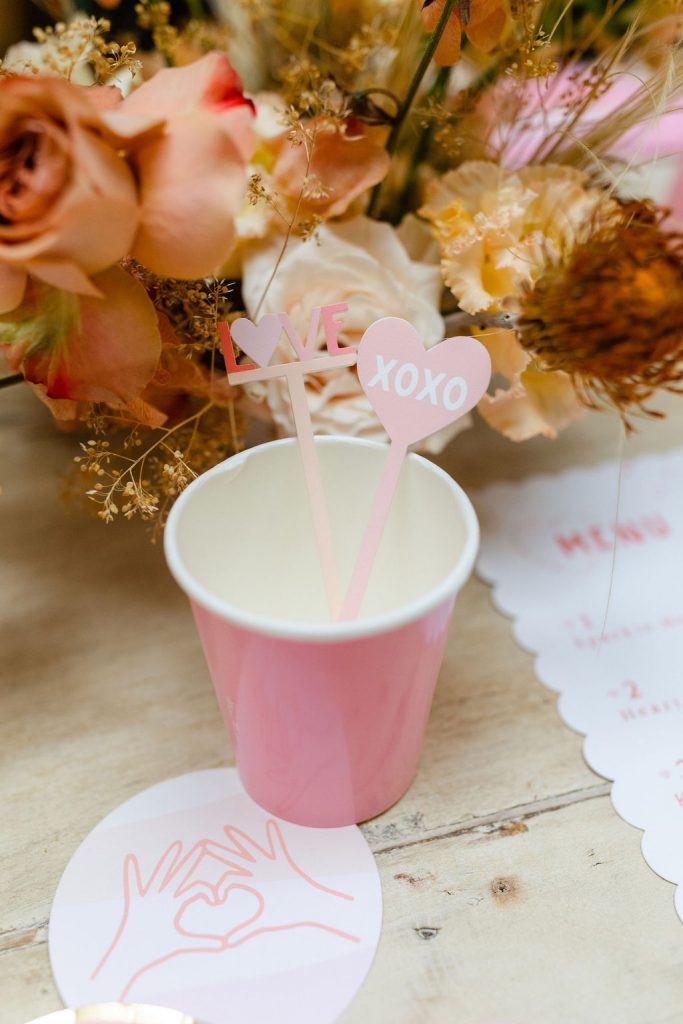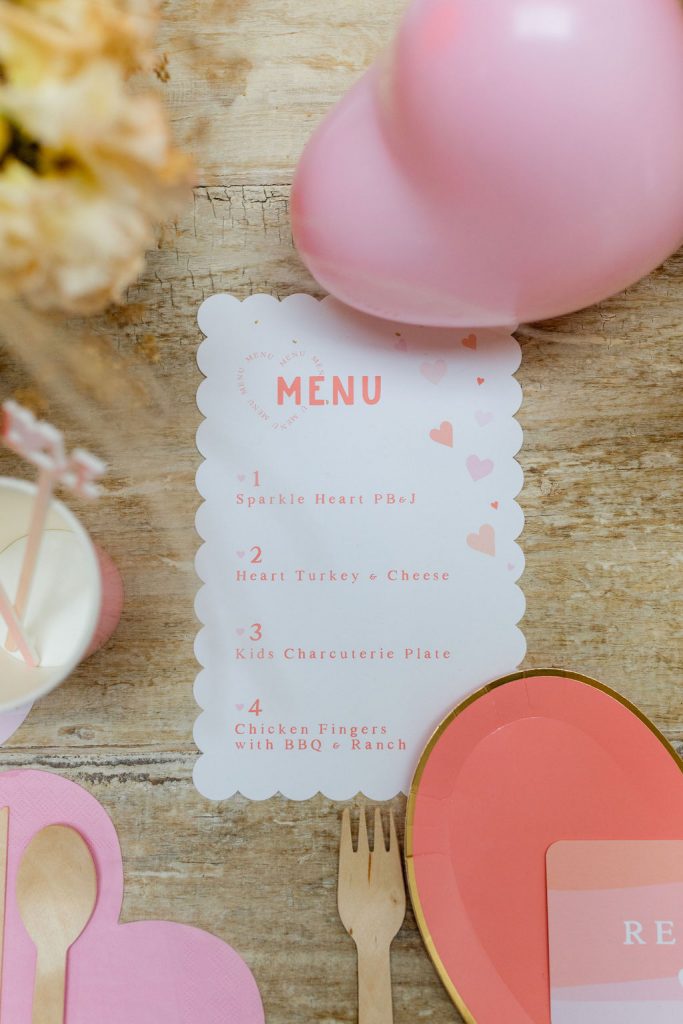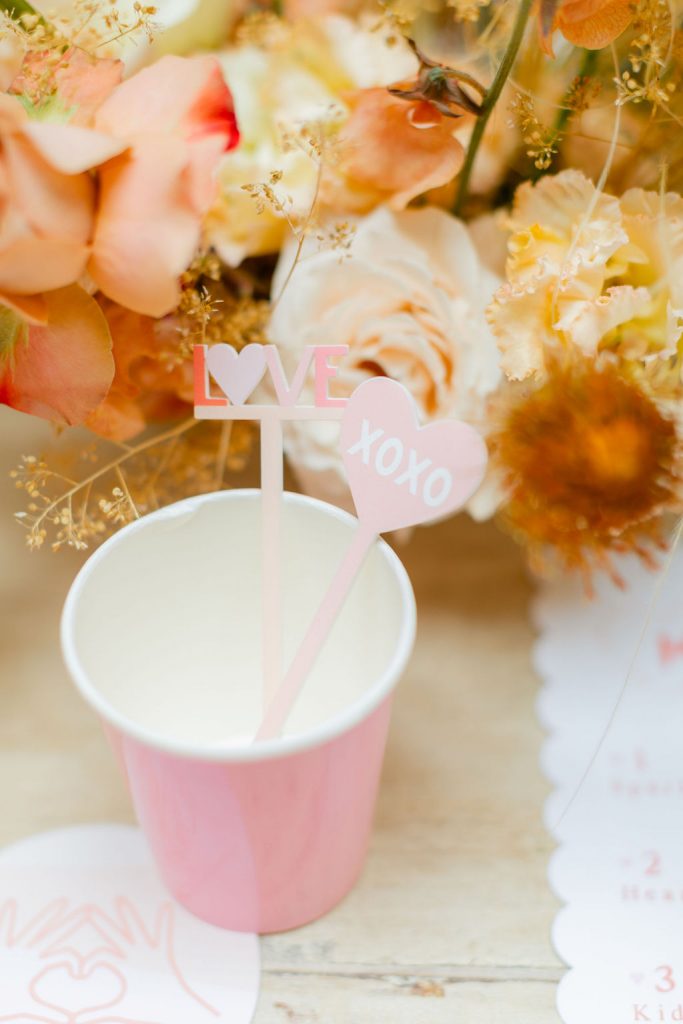 I am so freaking in love with this table!!! So so cute and obsessed with these colors!!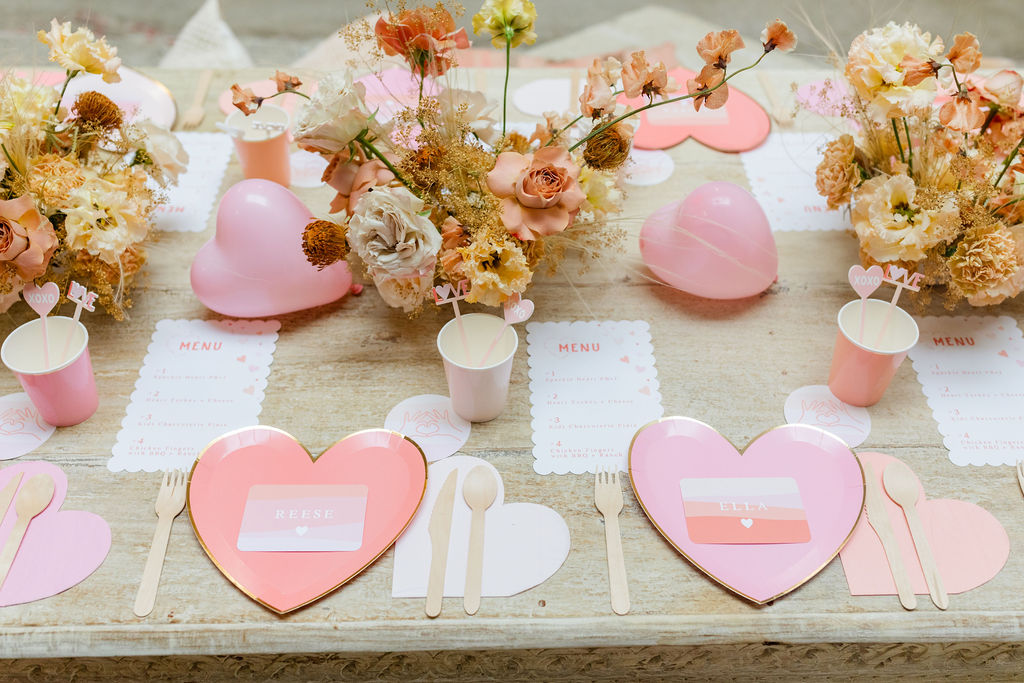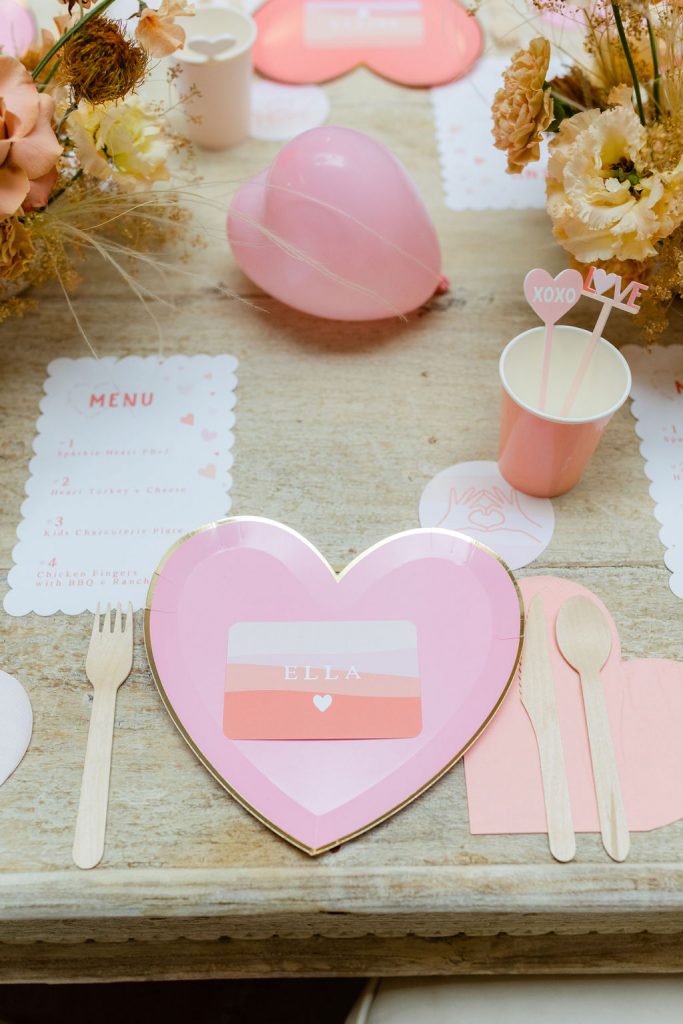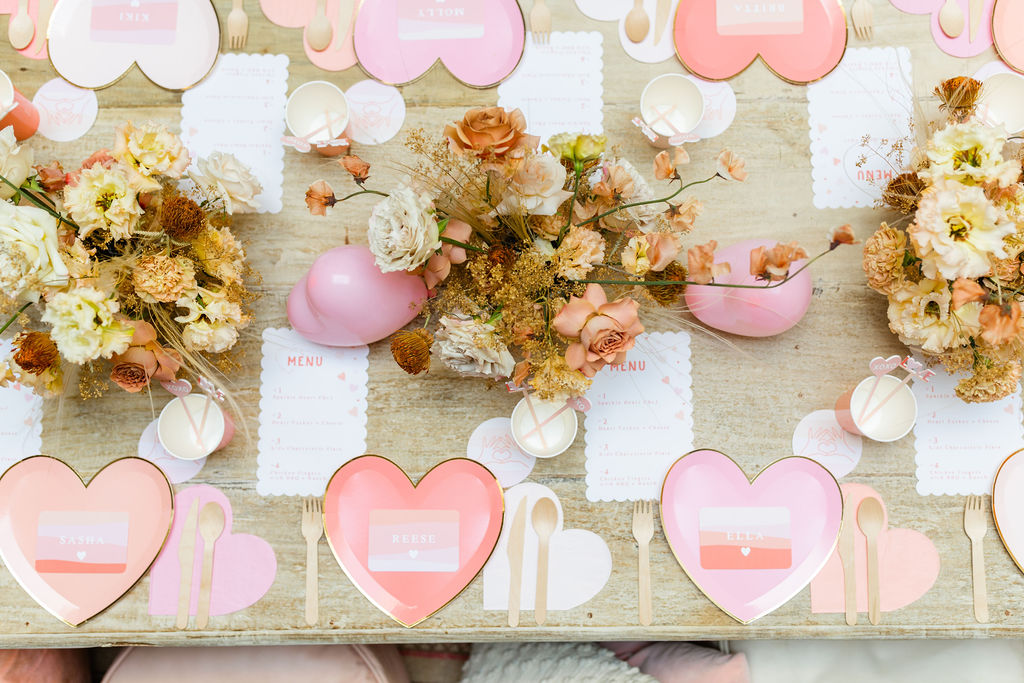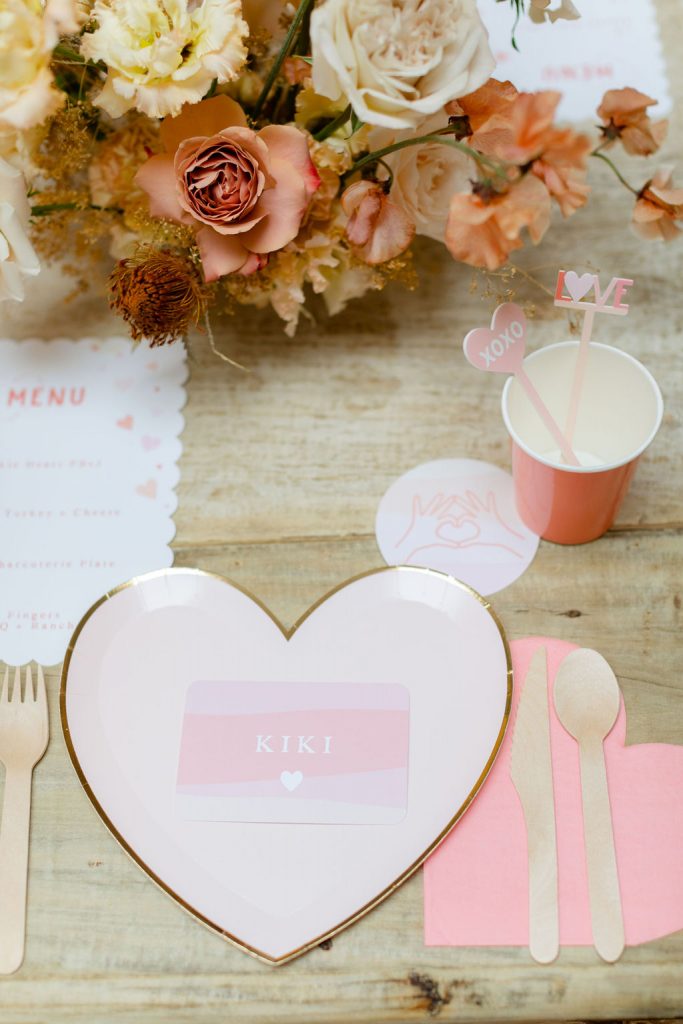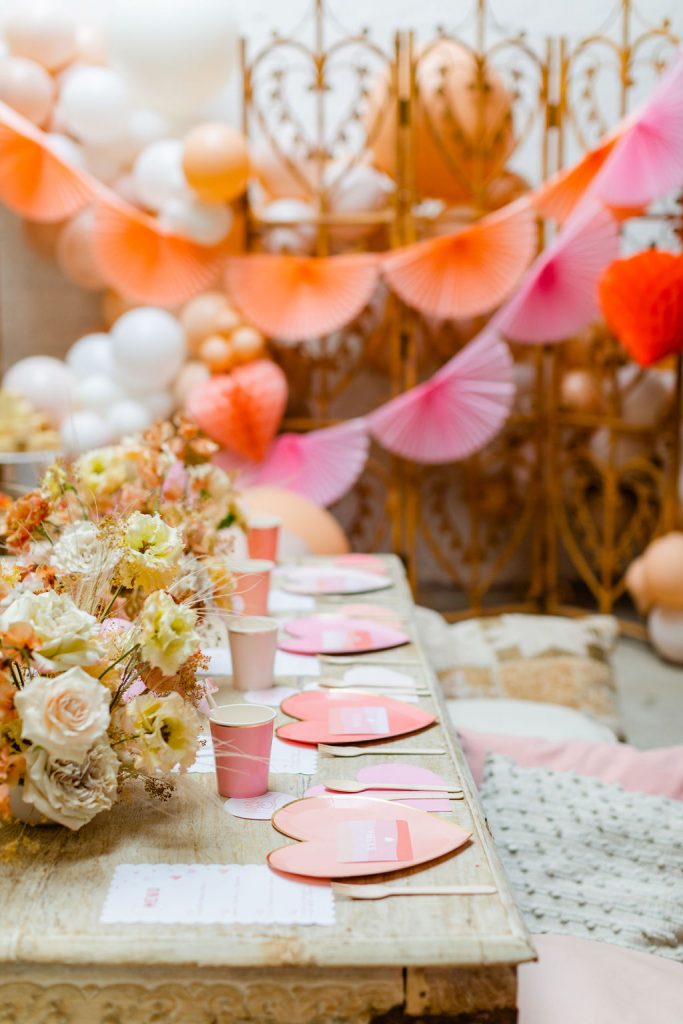 Did you notice the GORGEOUS flowers by Not Just in Novels? We all know how much I love her talent and this shoot was no exception. The neutral tones and different textures makes what could be a simple arrangement really stand out!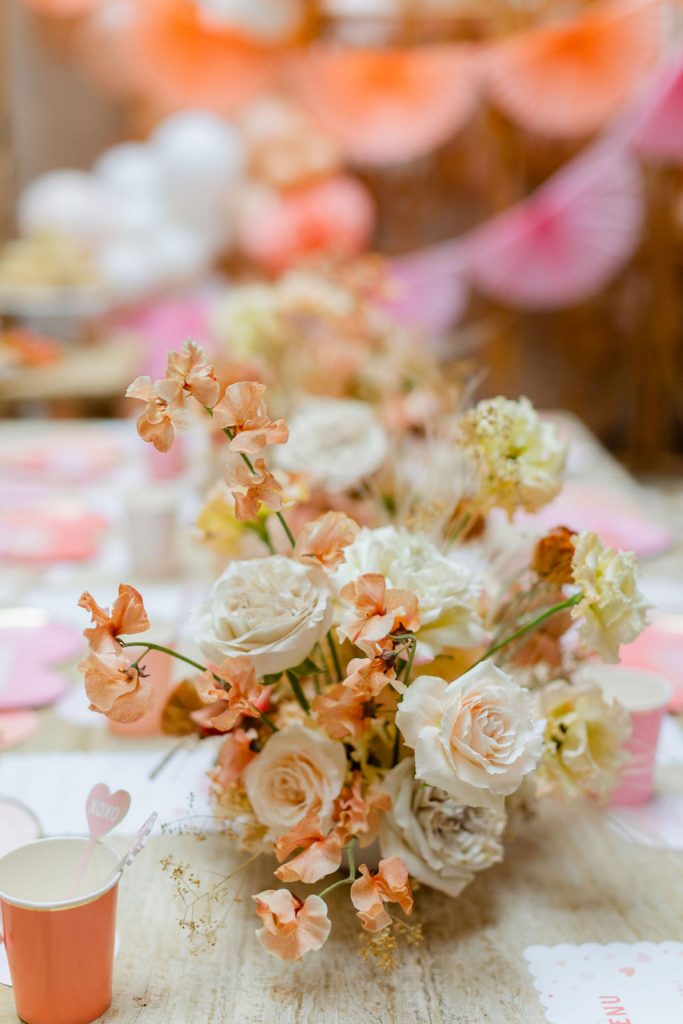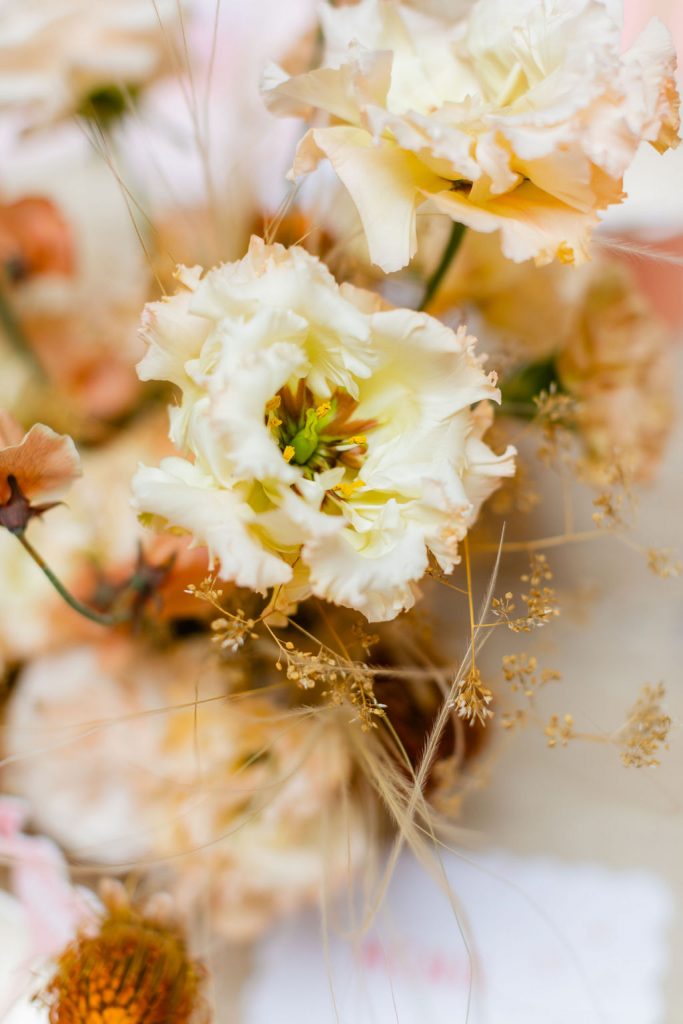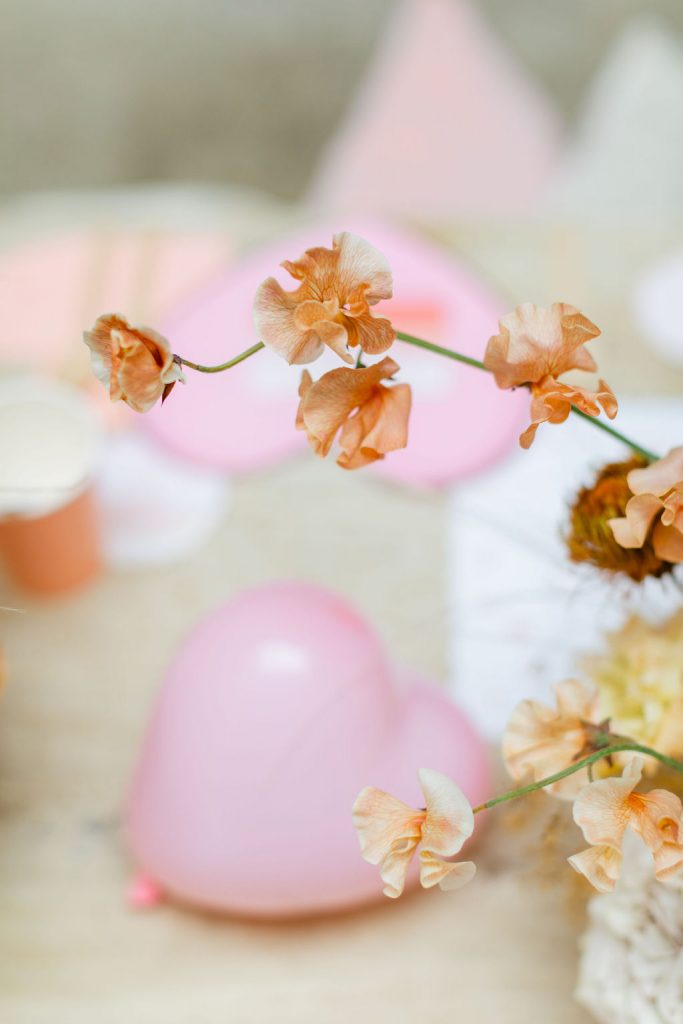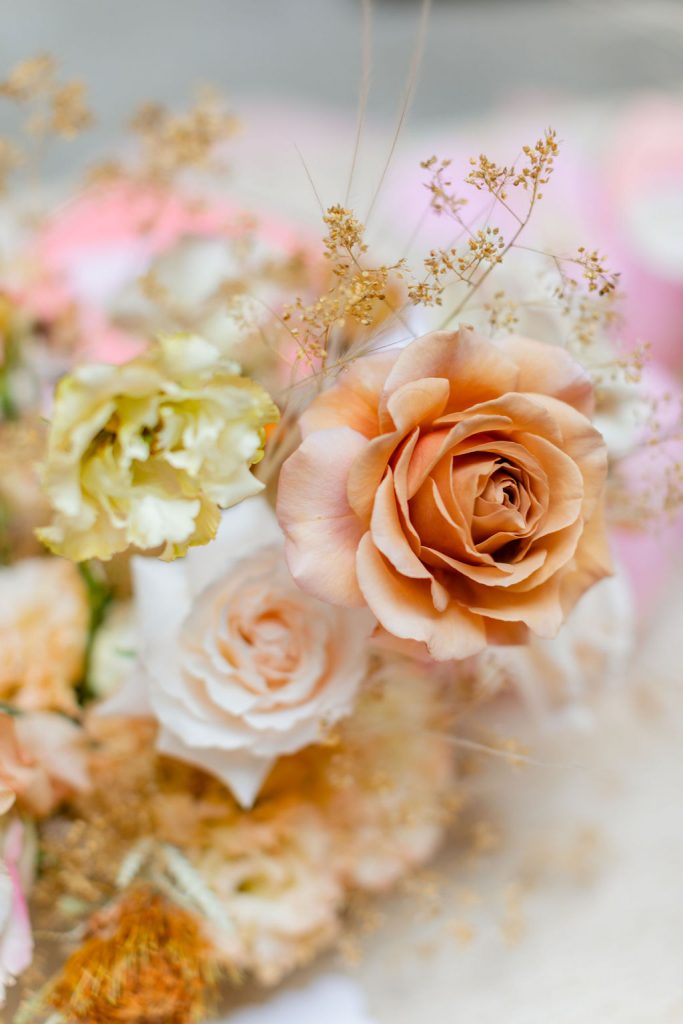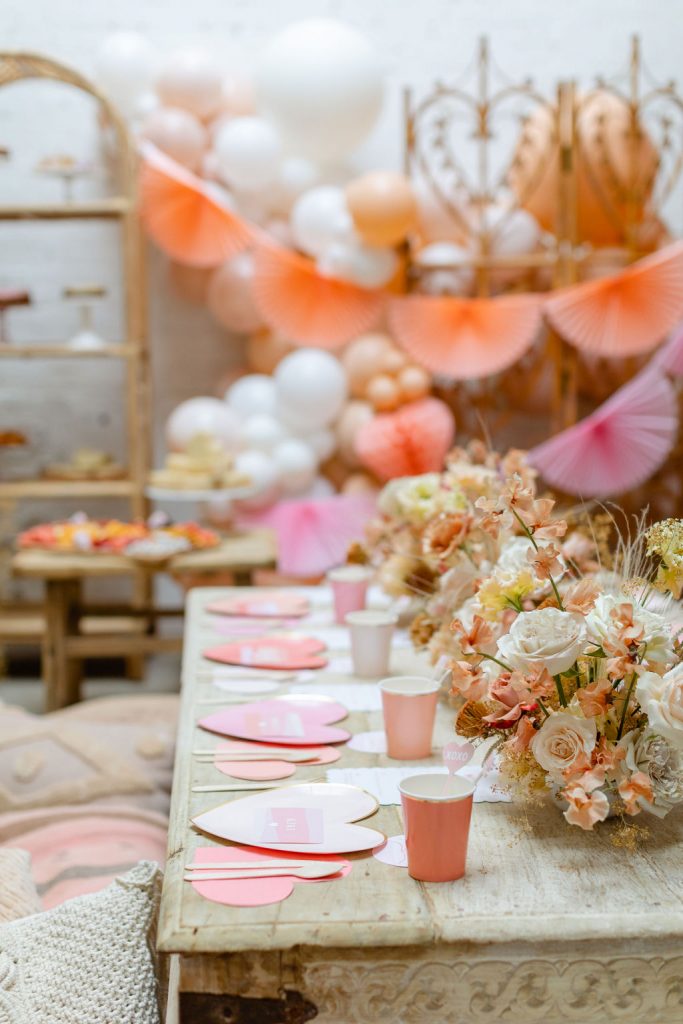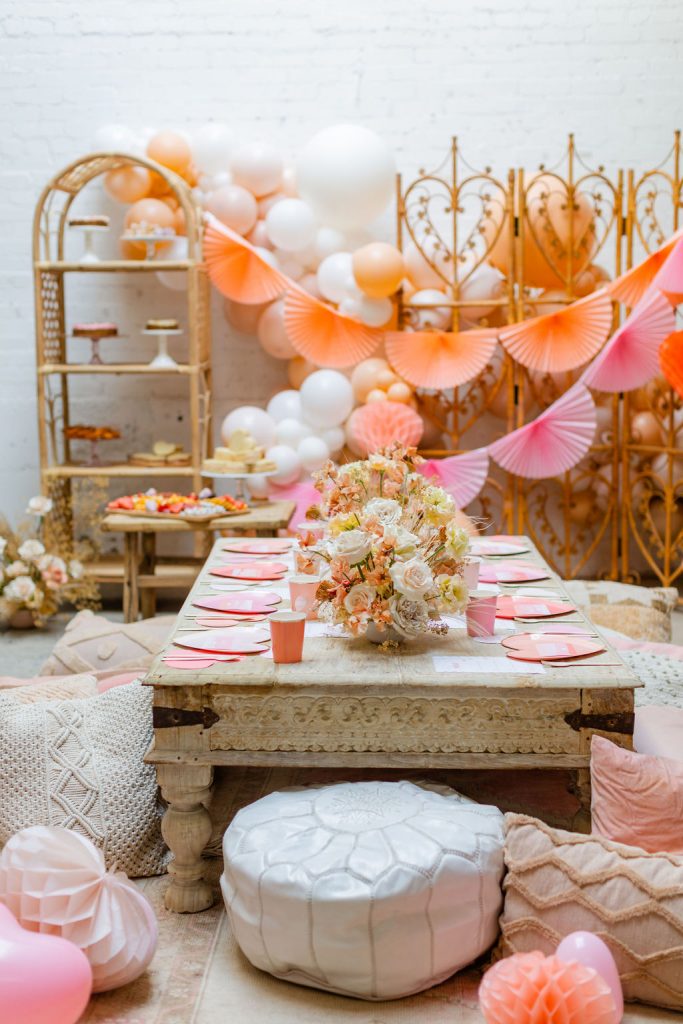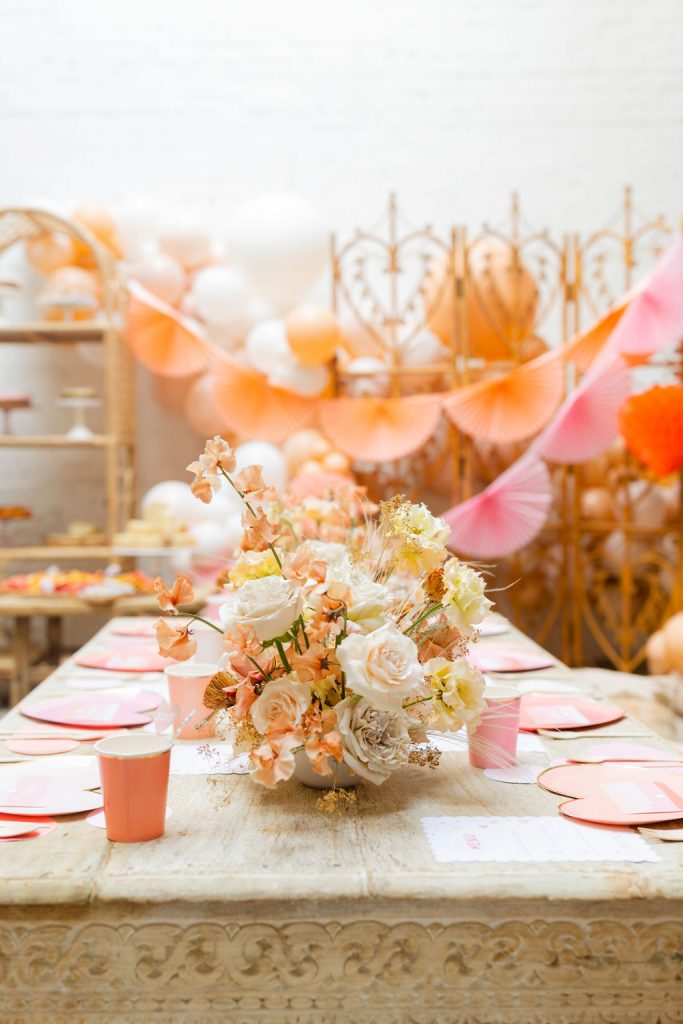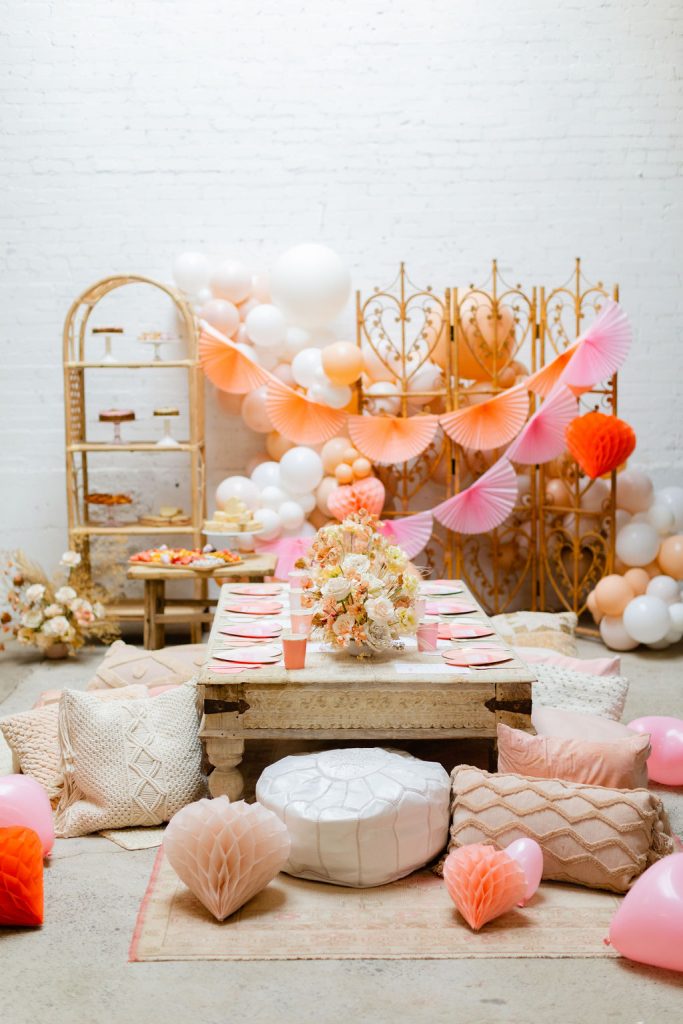 So much to love about this one!!!!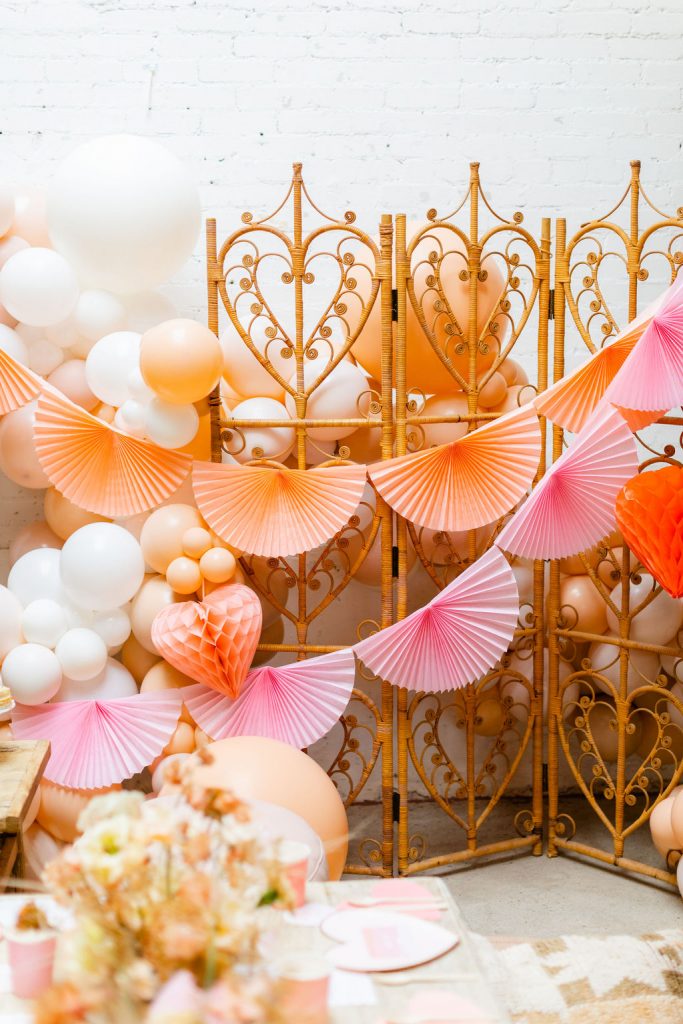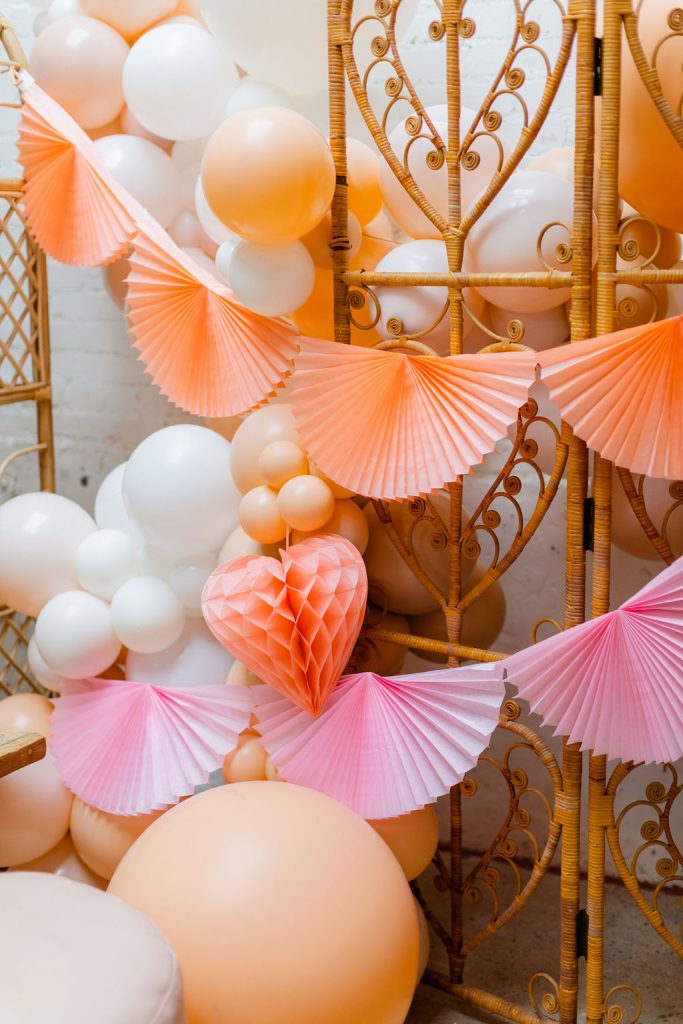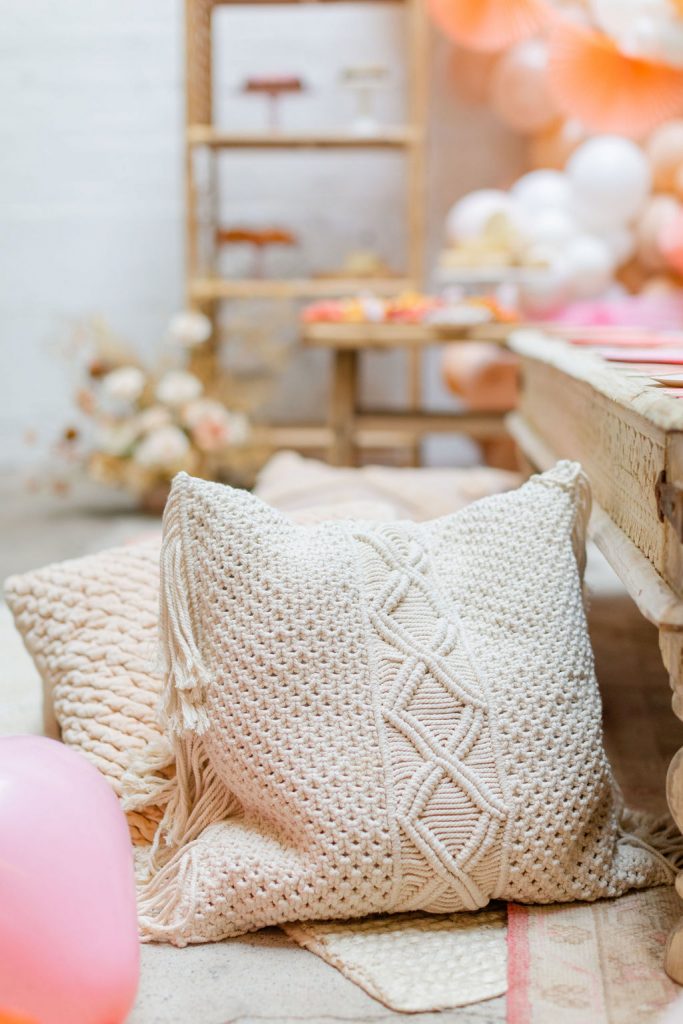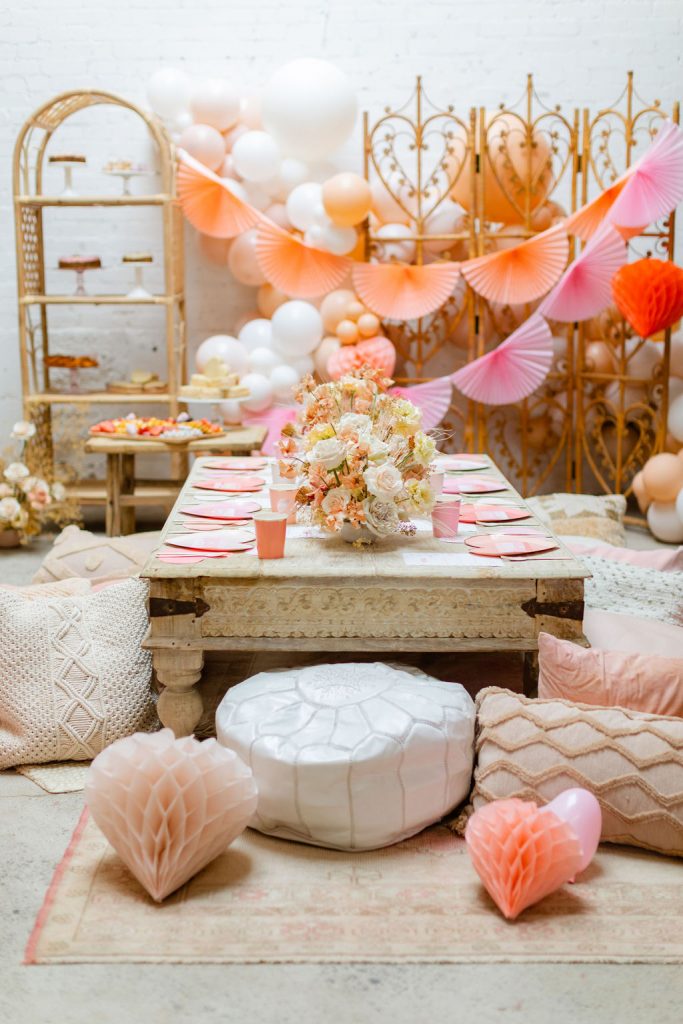 Did you notice the yummy bites in the background?! Our friends at Taylor Made Catering have helped us out with quite a bit of kid parties. They are the masters at making kid's food yummy and pretty! They even do sparkle pb&j sandwiches – need I say more?! Check out their adorable and delicious Valentine's Day spread…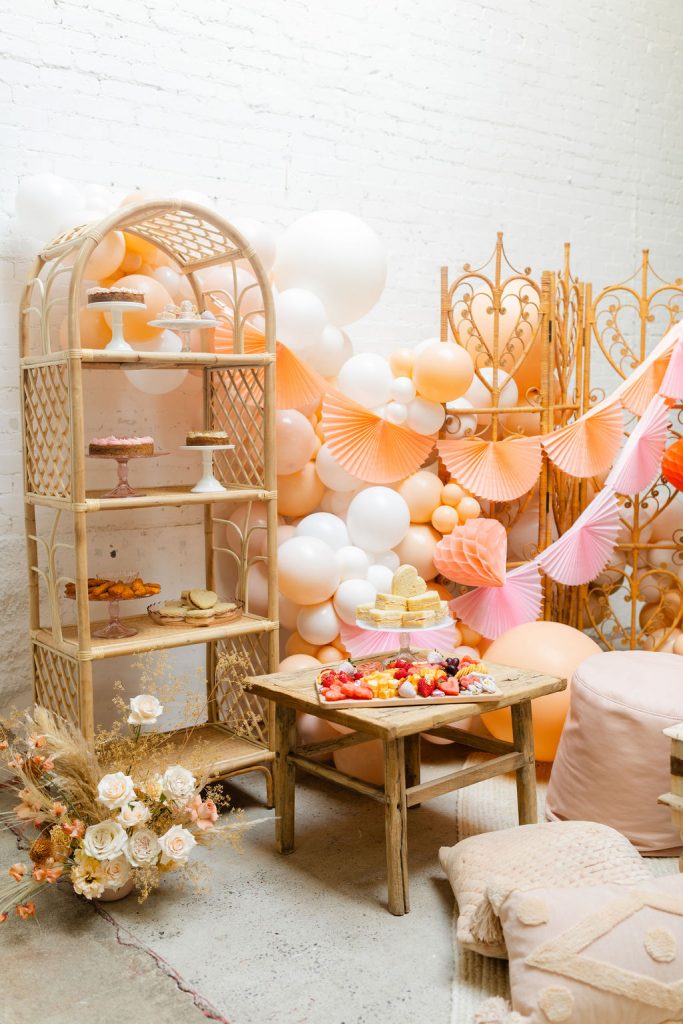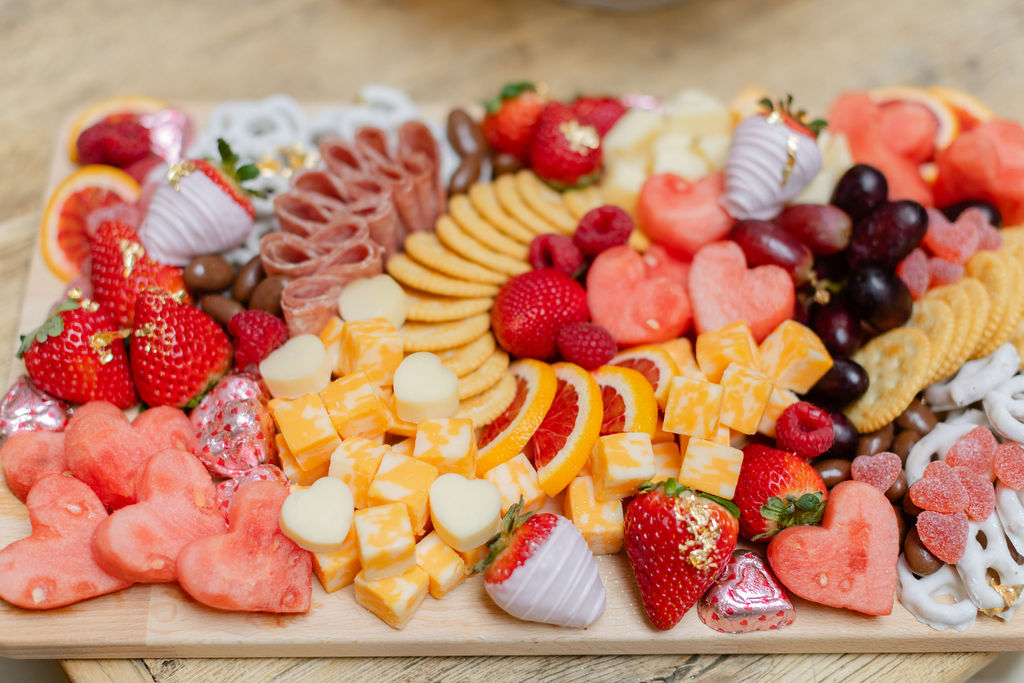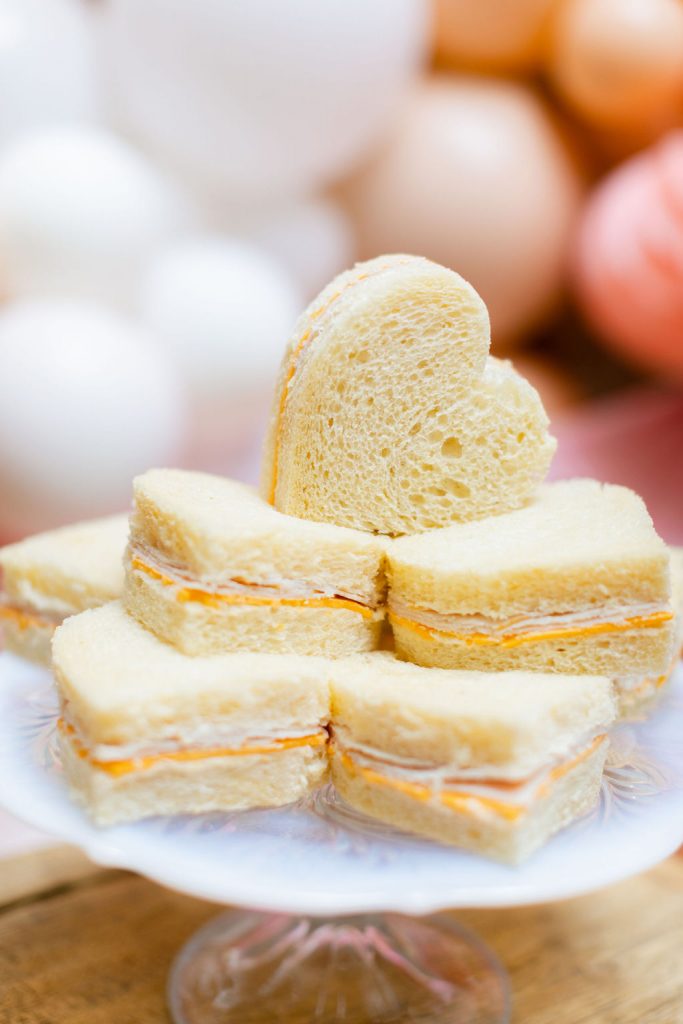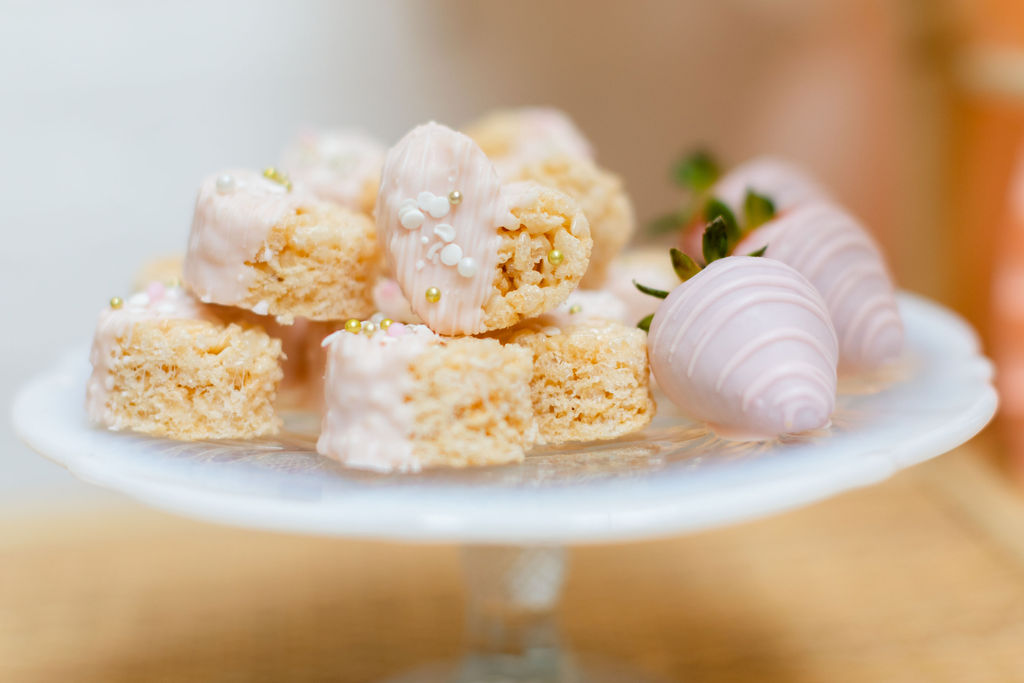 Chicken Nuggets and ranch dressing are a must!! Crowd pleaser for sure!!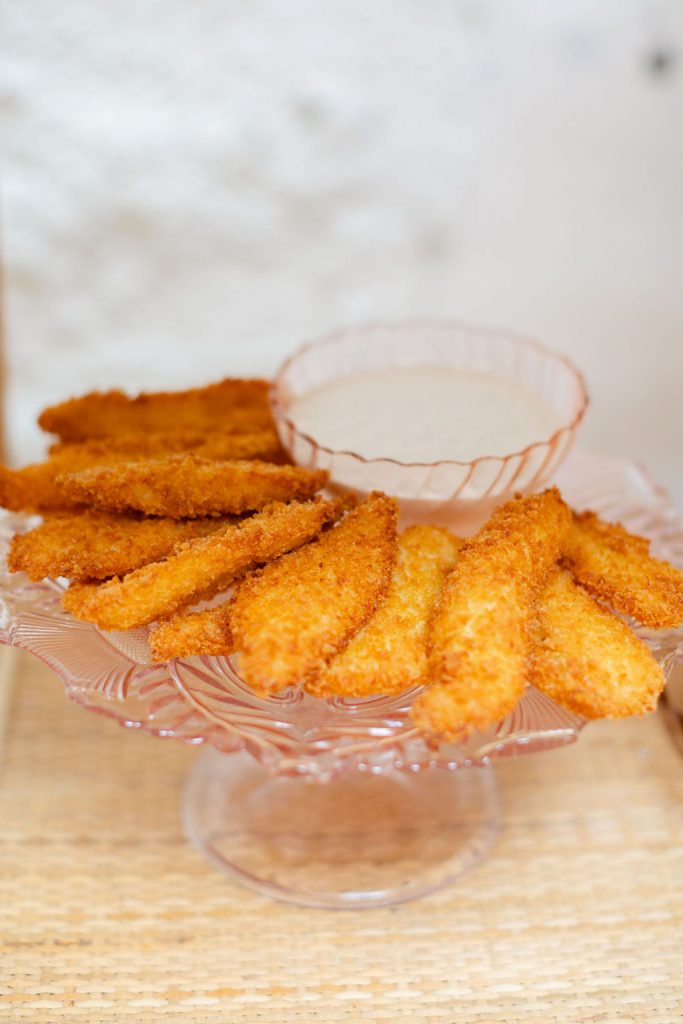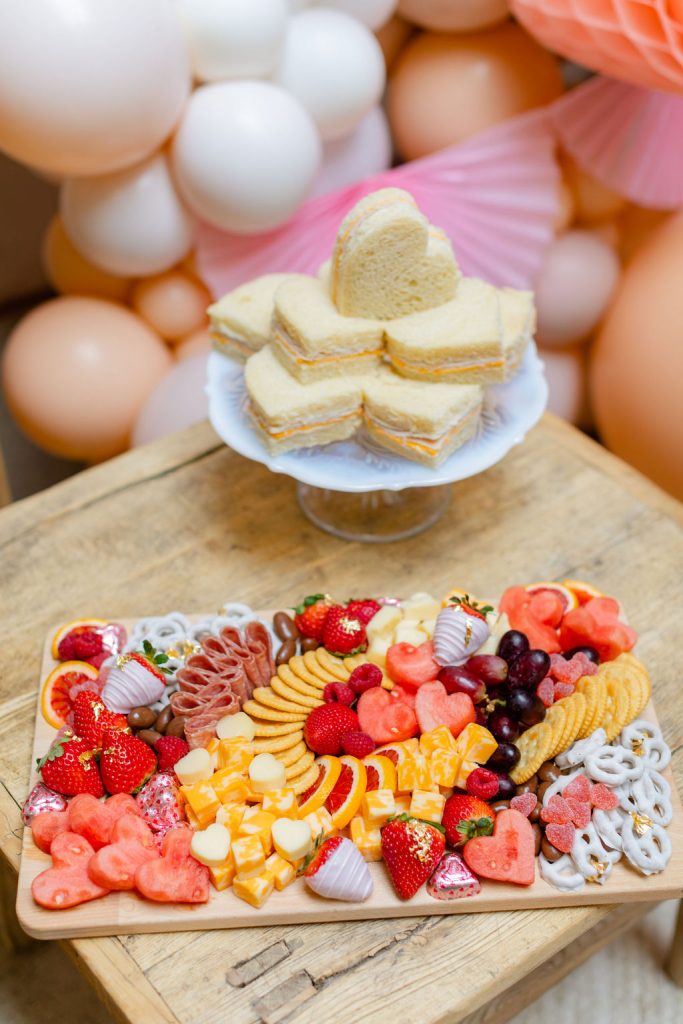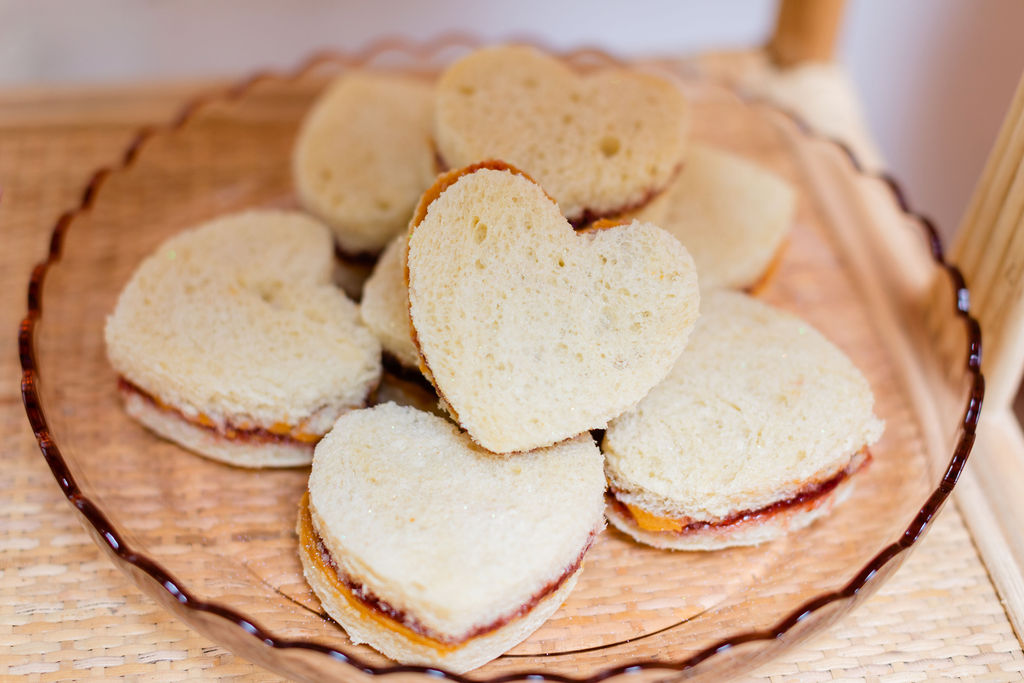 They even did yummy cookie cake desserts! When I was a kid cookie cakes were my favorite!!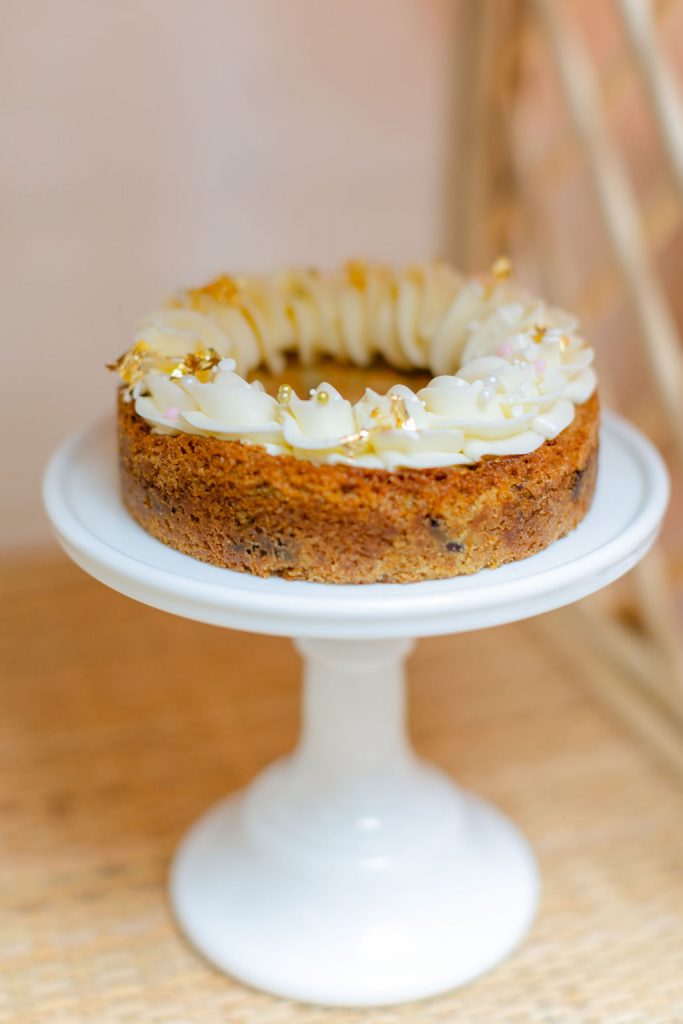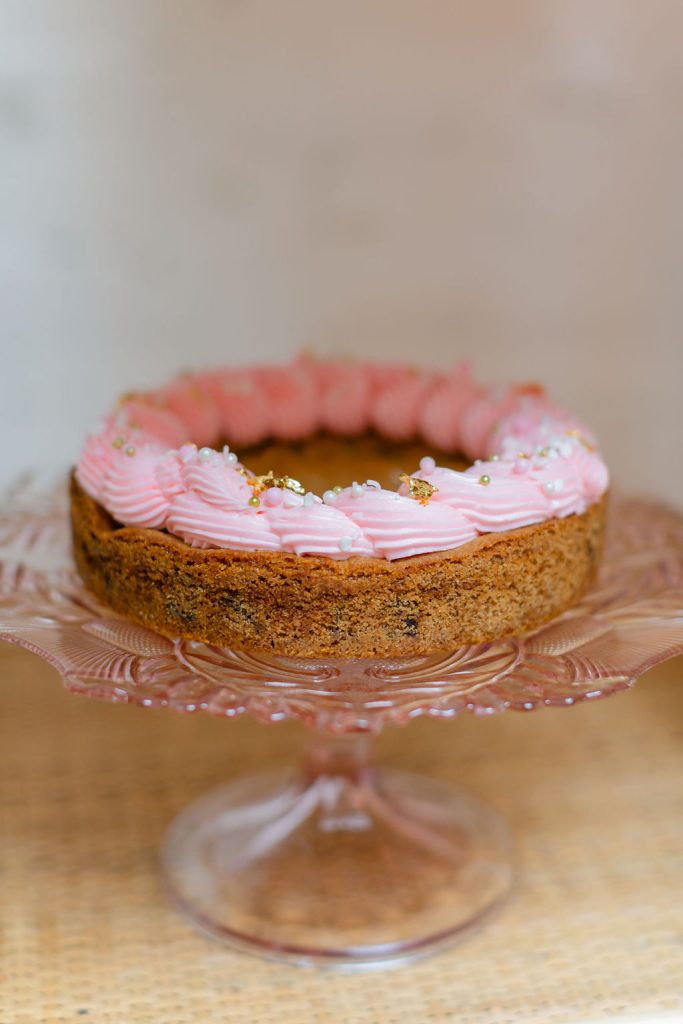 More pretty AND yummy!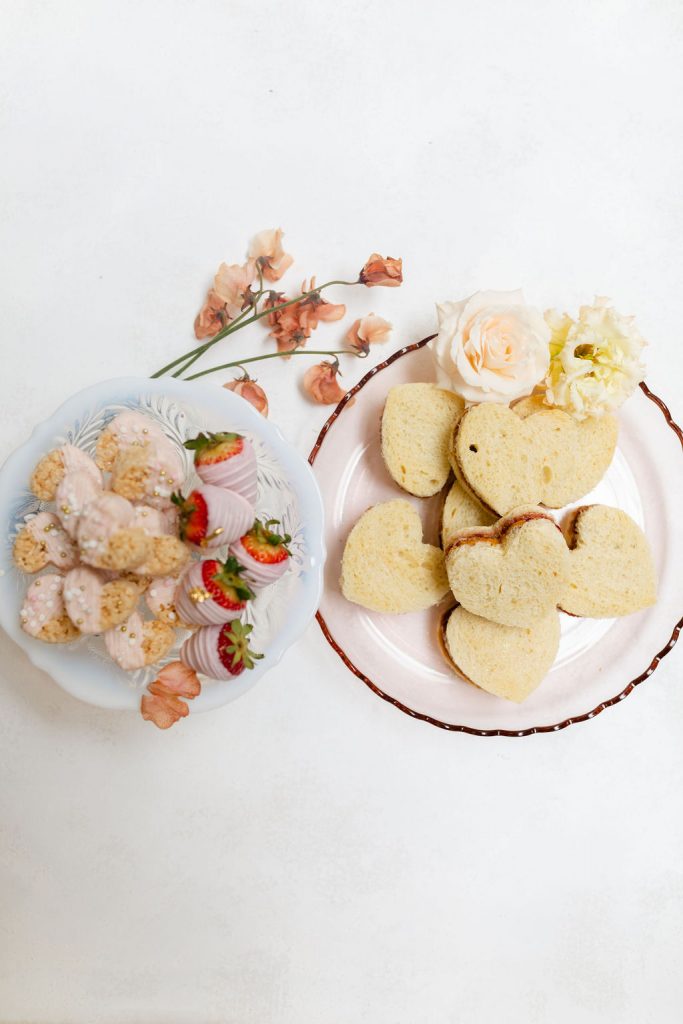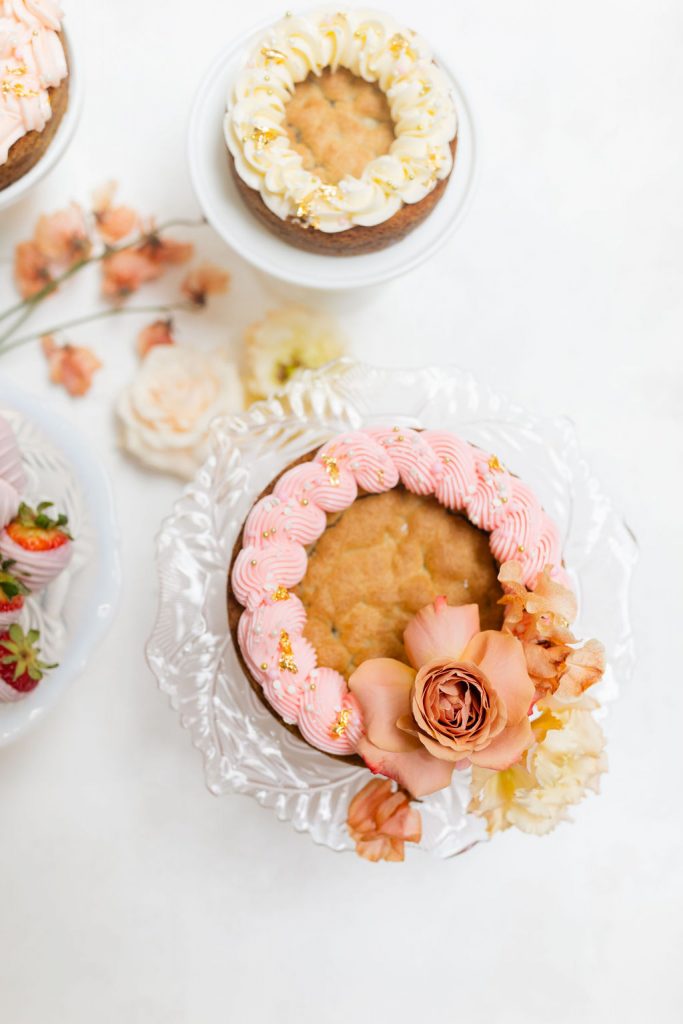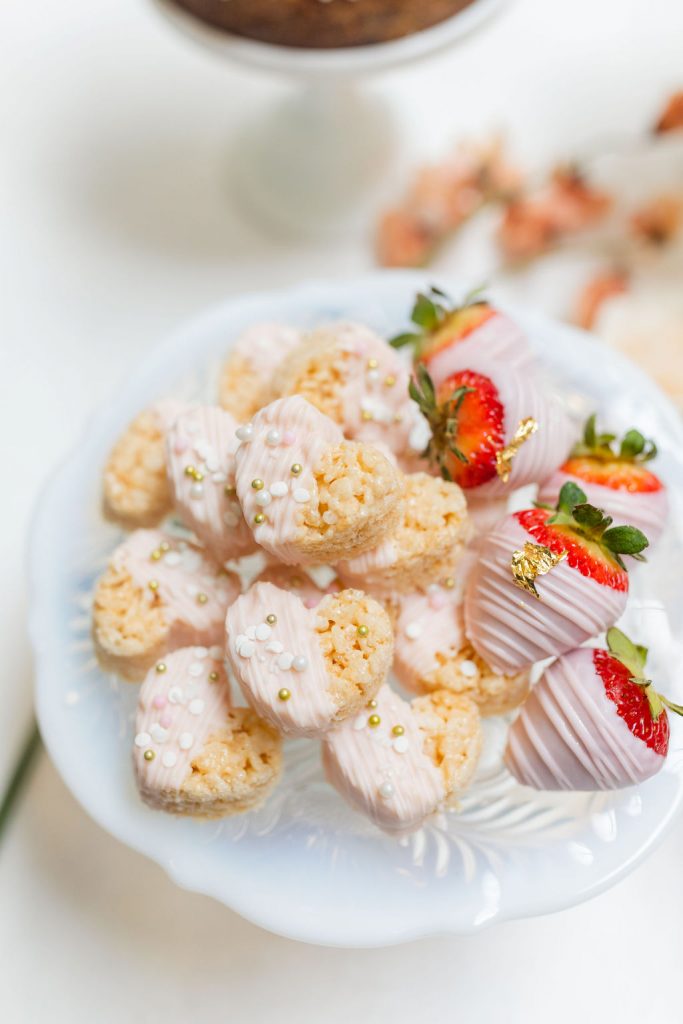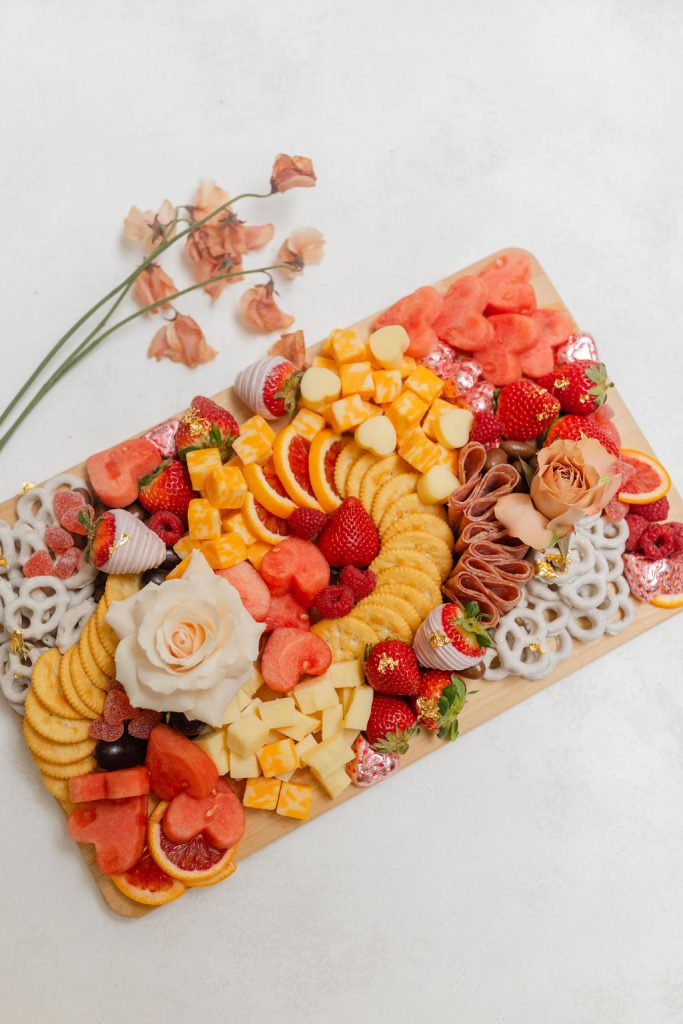 Onto our cute little ladies!! Of course I teamed up with my girl Carissa from The Daydream Republic on this one. She styled these girls to perfection with all of her amazing accessories and our friend Erica from 1011 Makeup did their hair. I think Carissa's Valentine's goodies may be my favorite of all!
These girls are oh so cute!! Just you wait…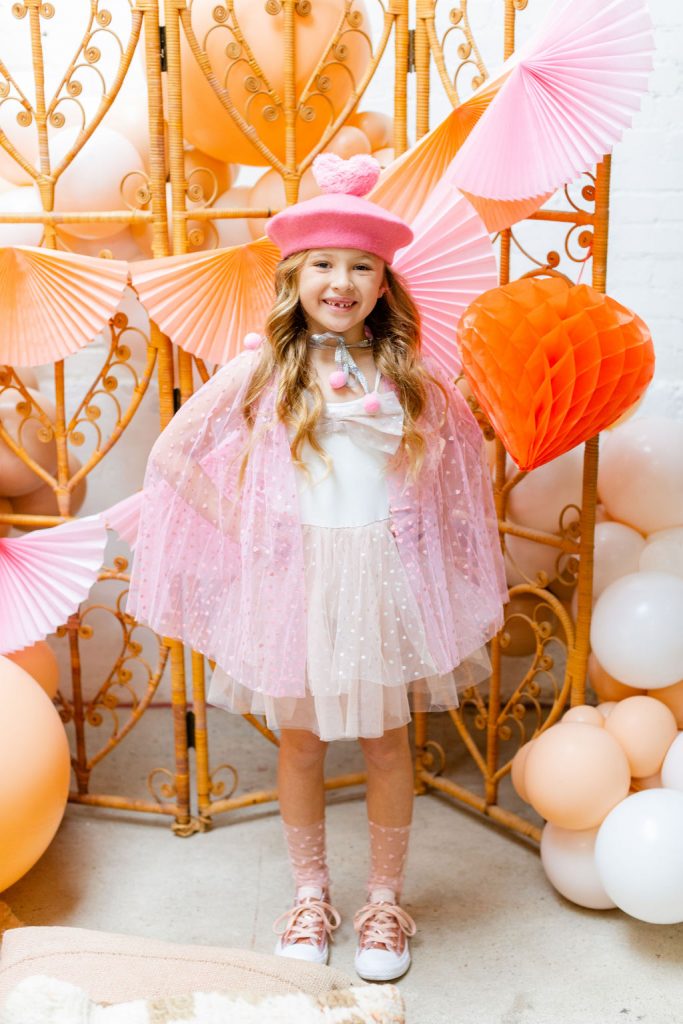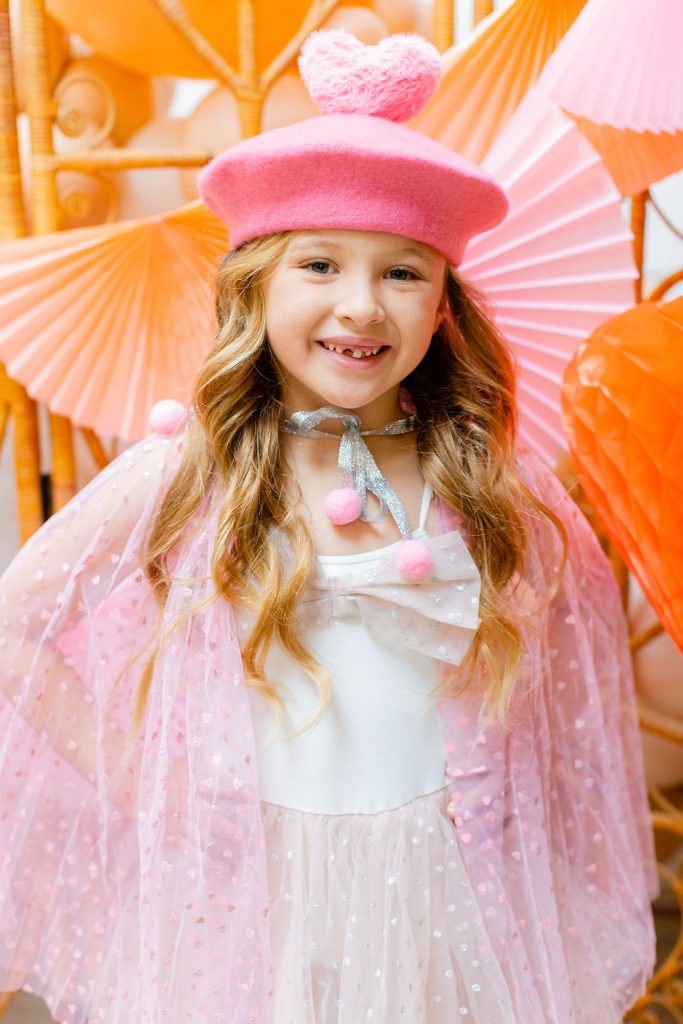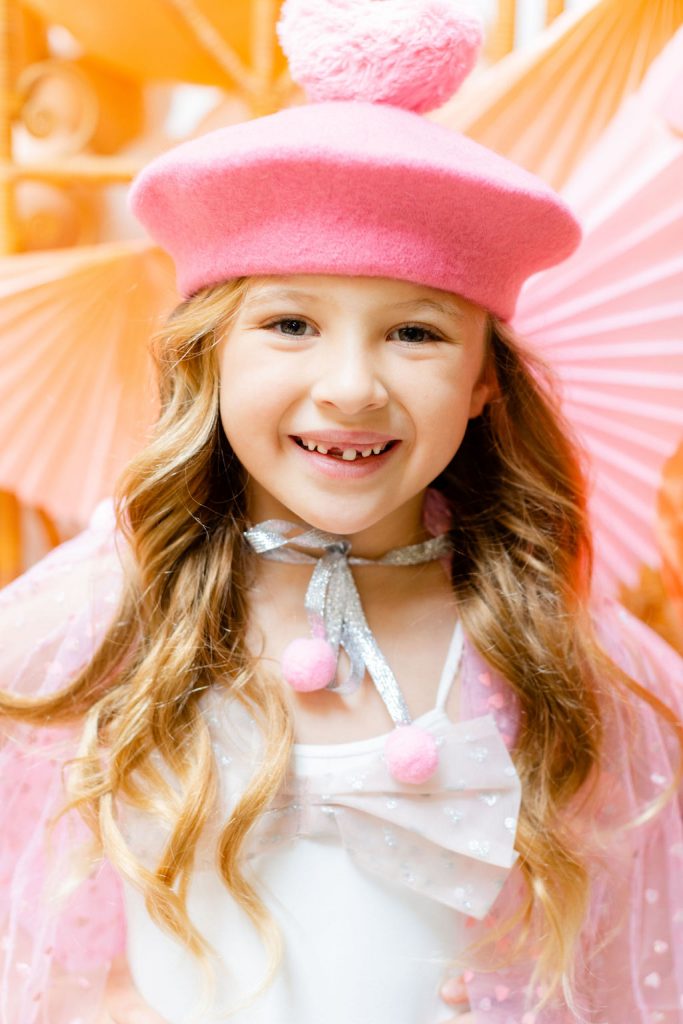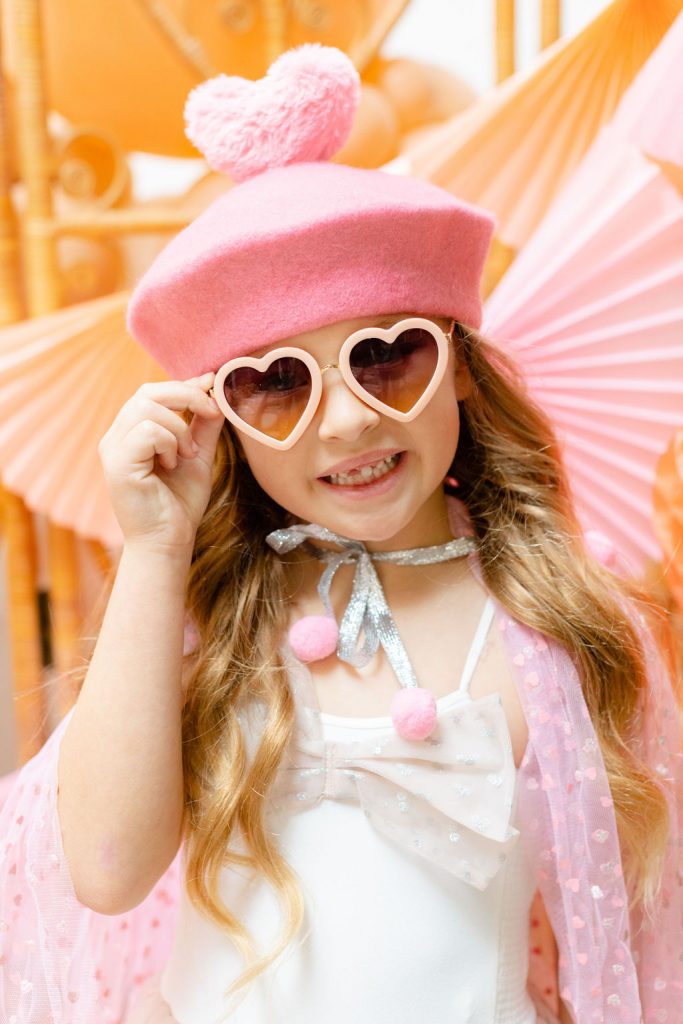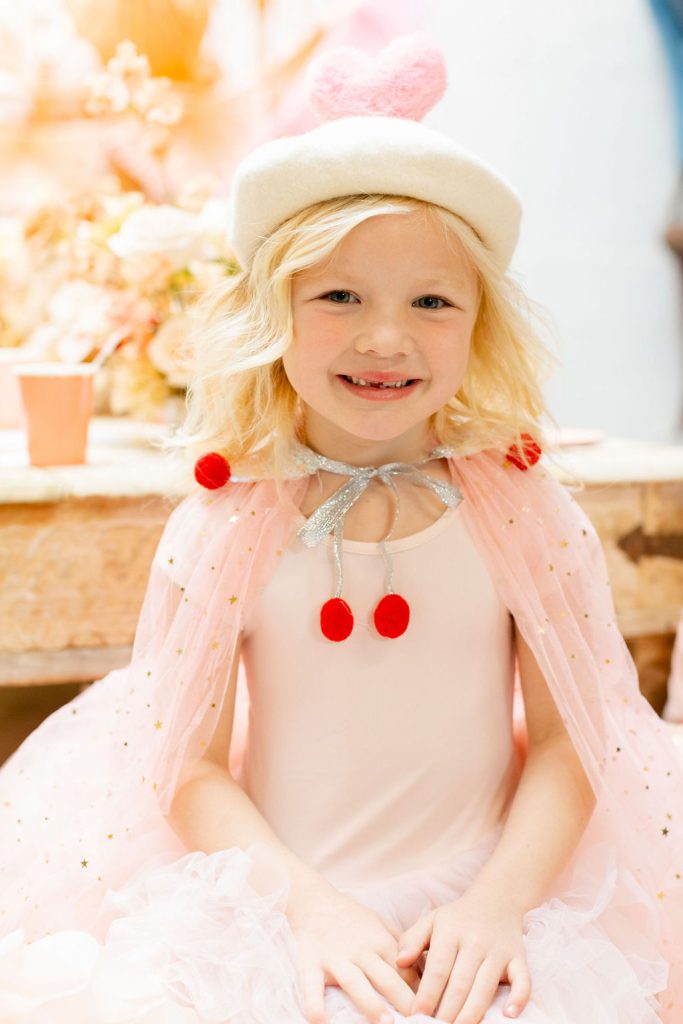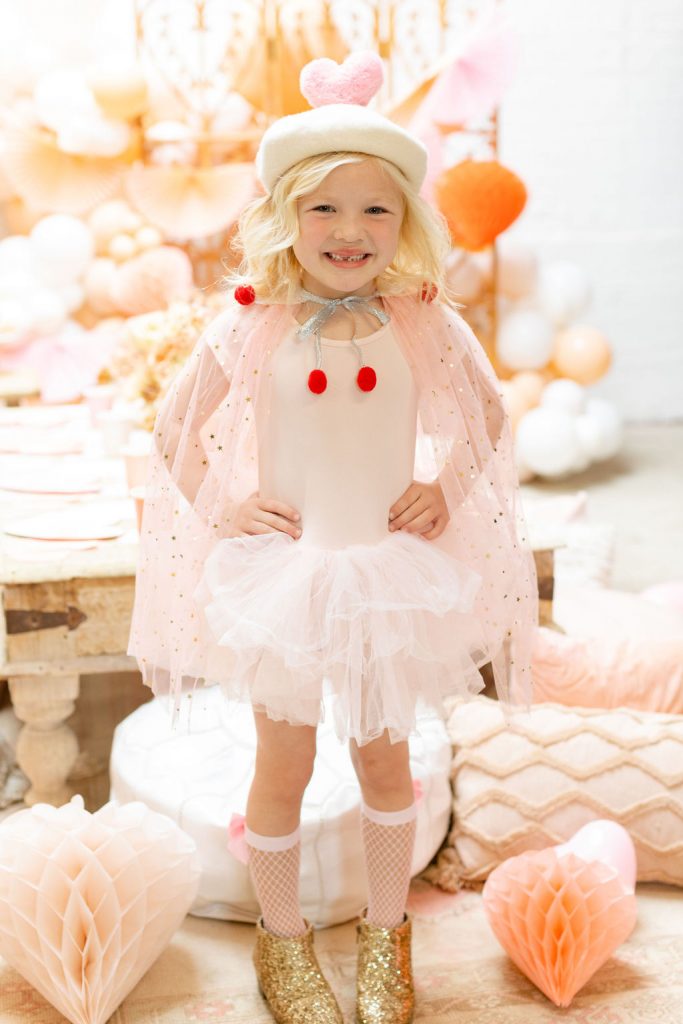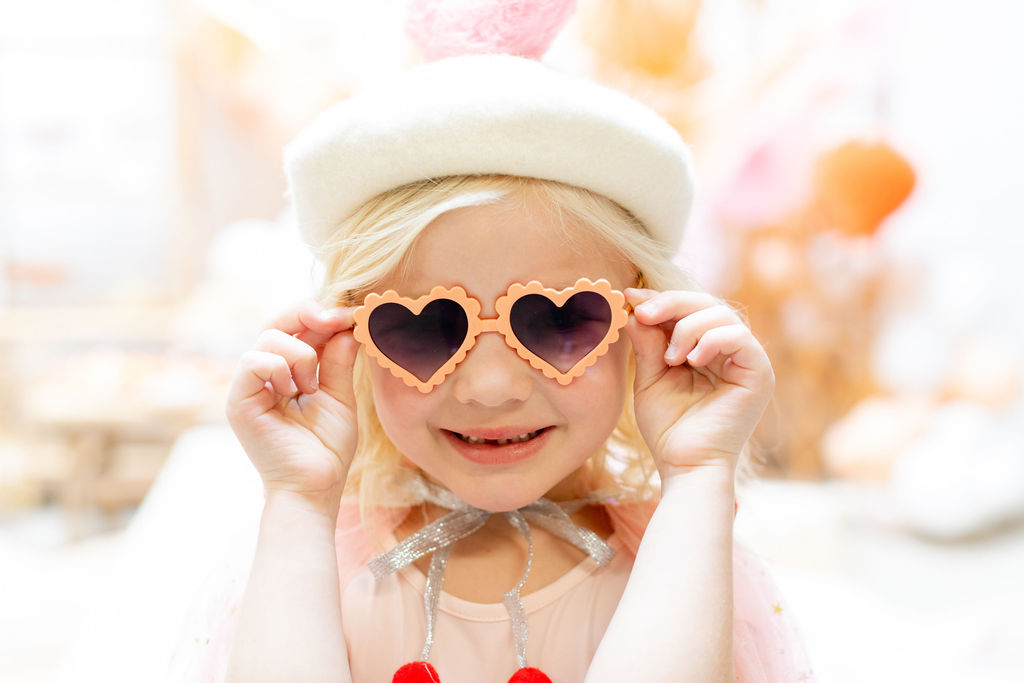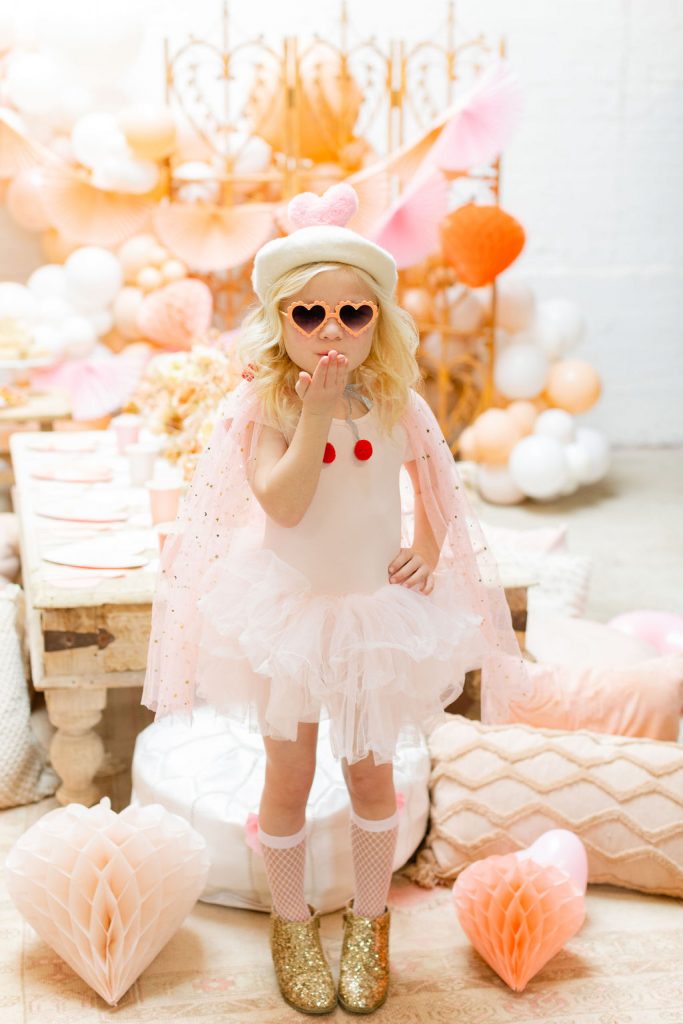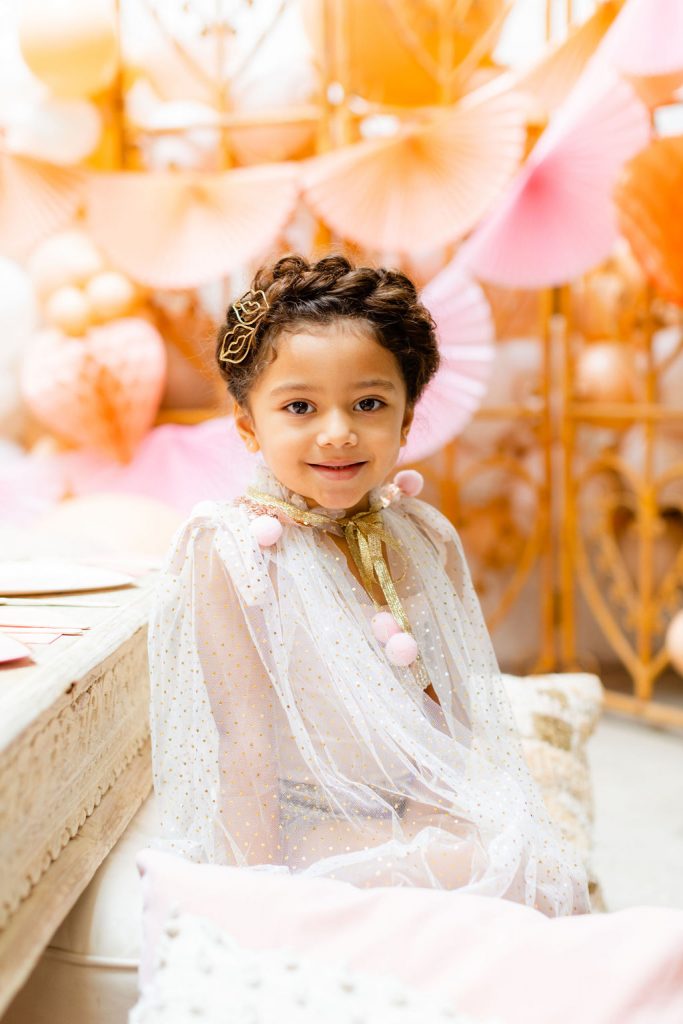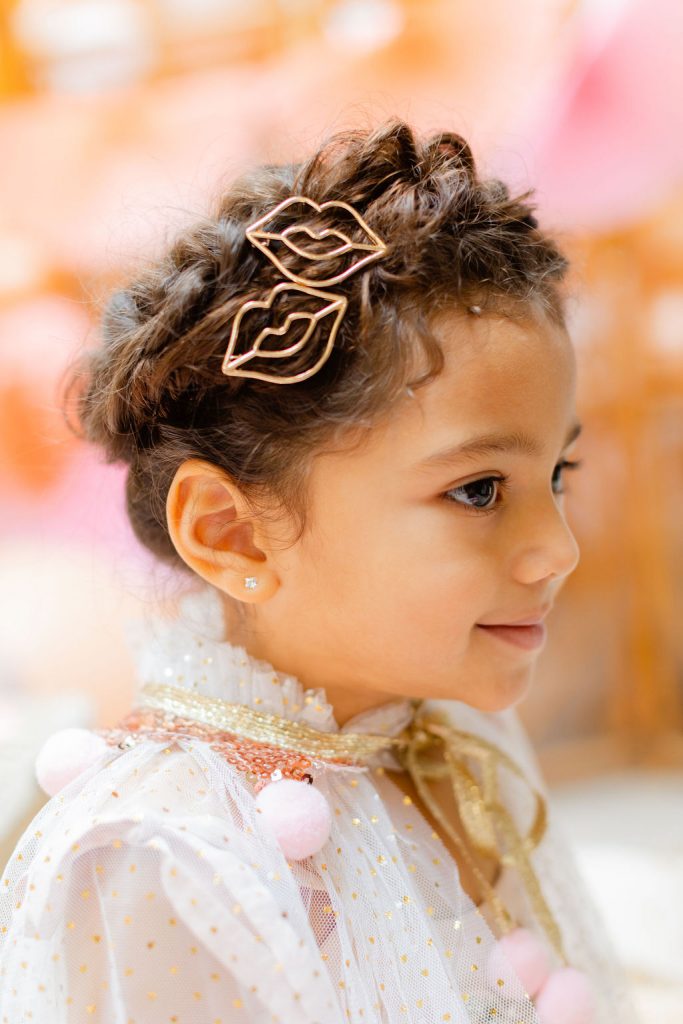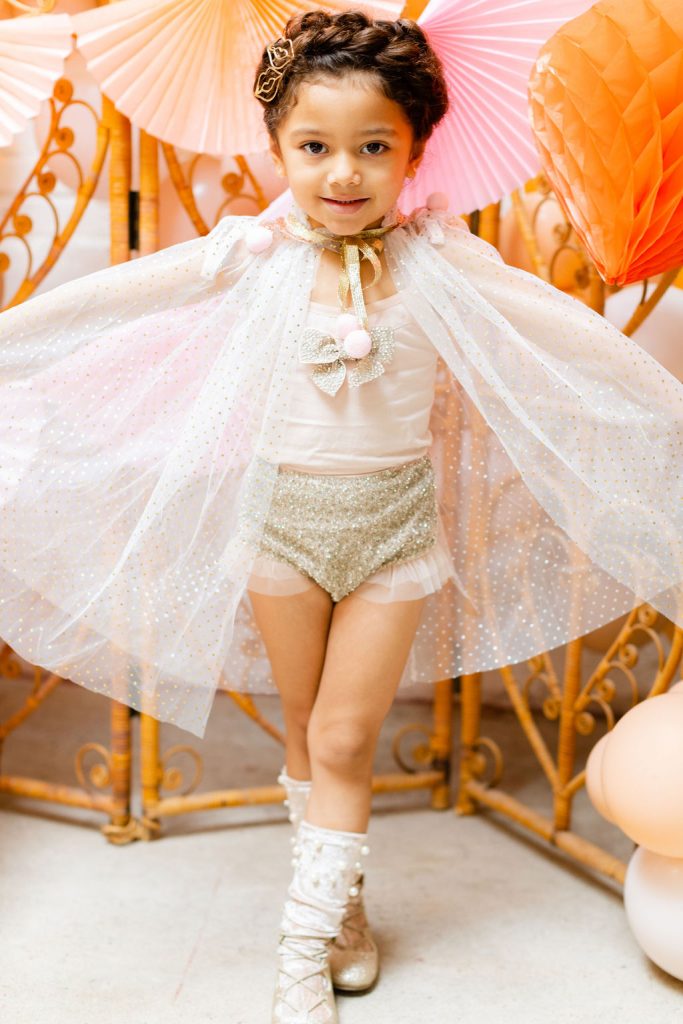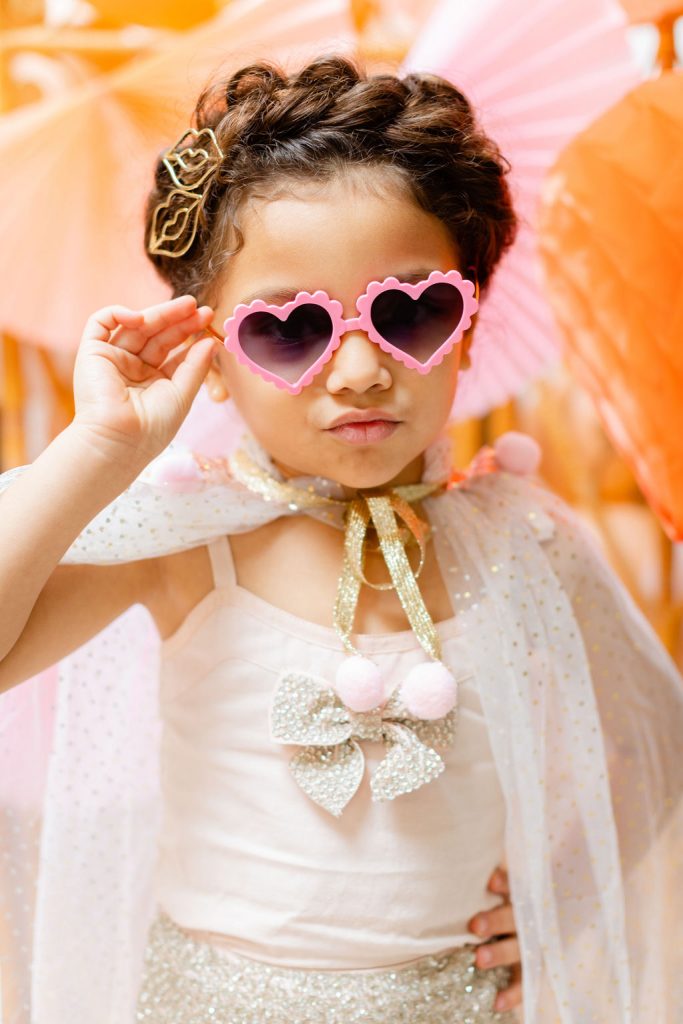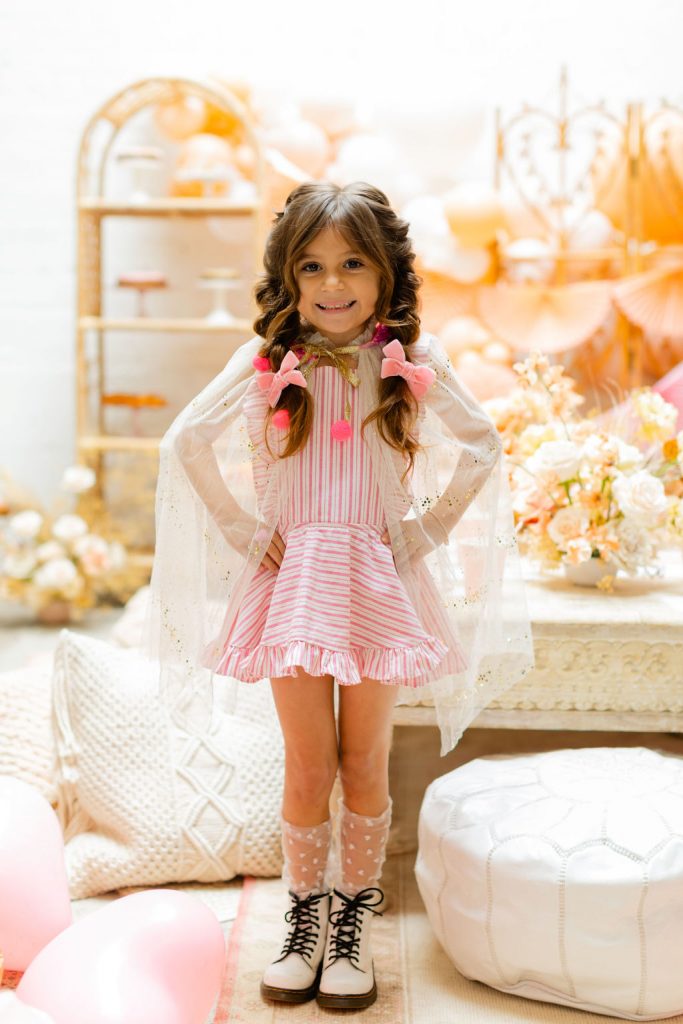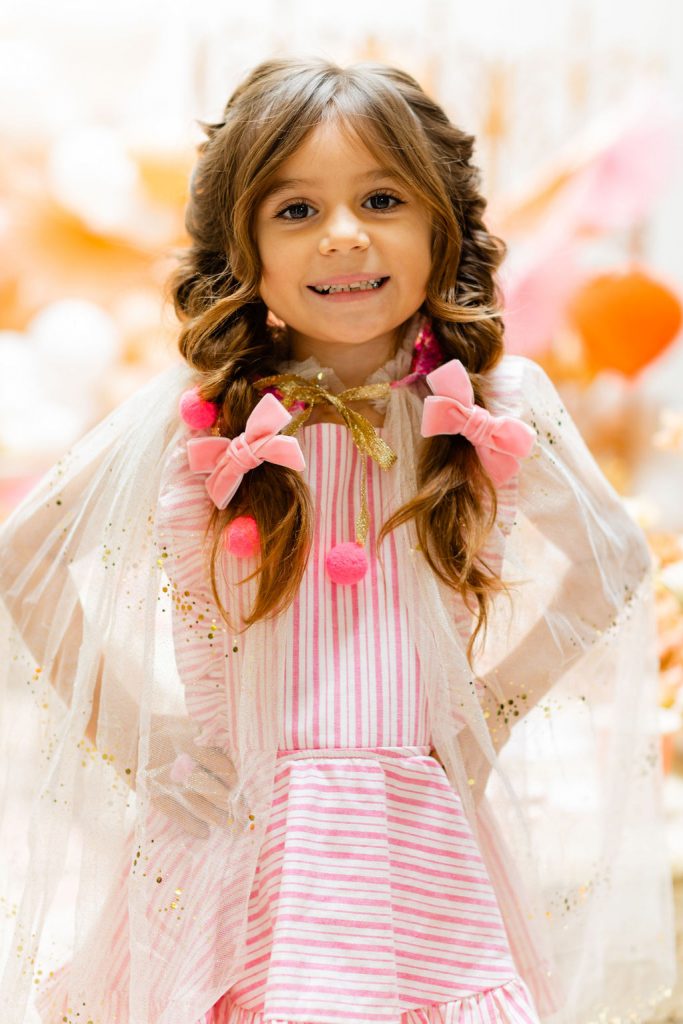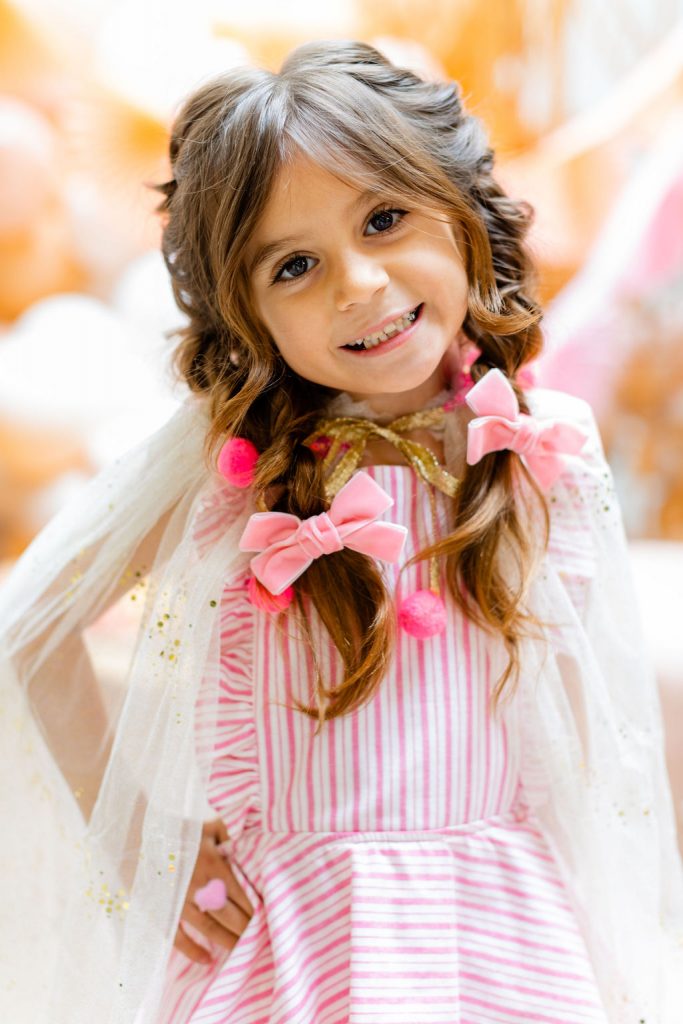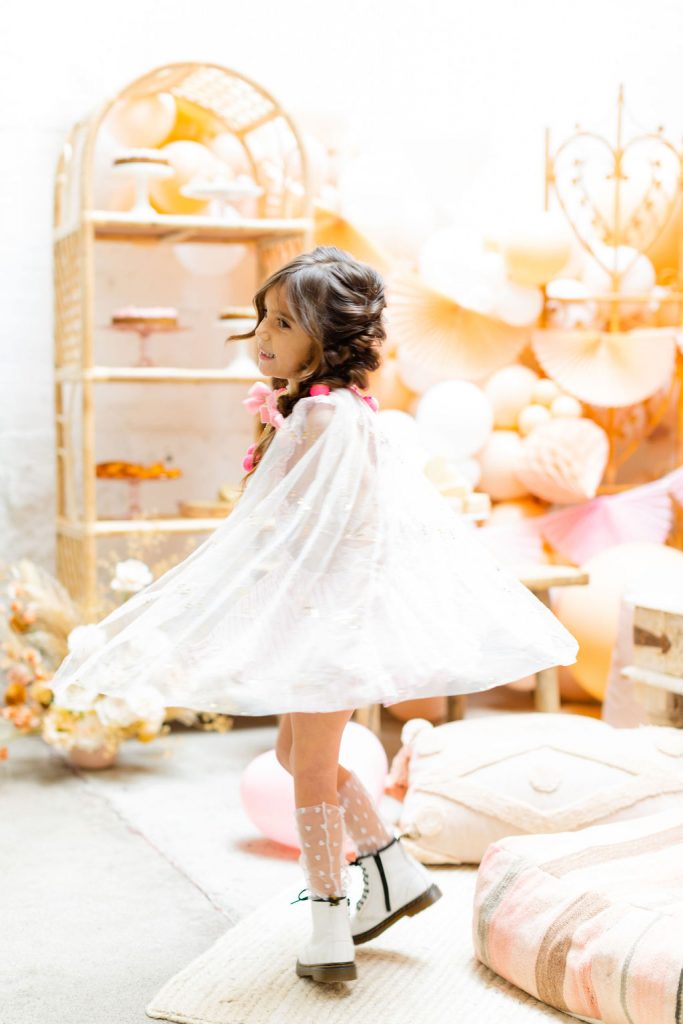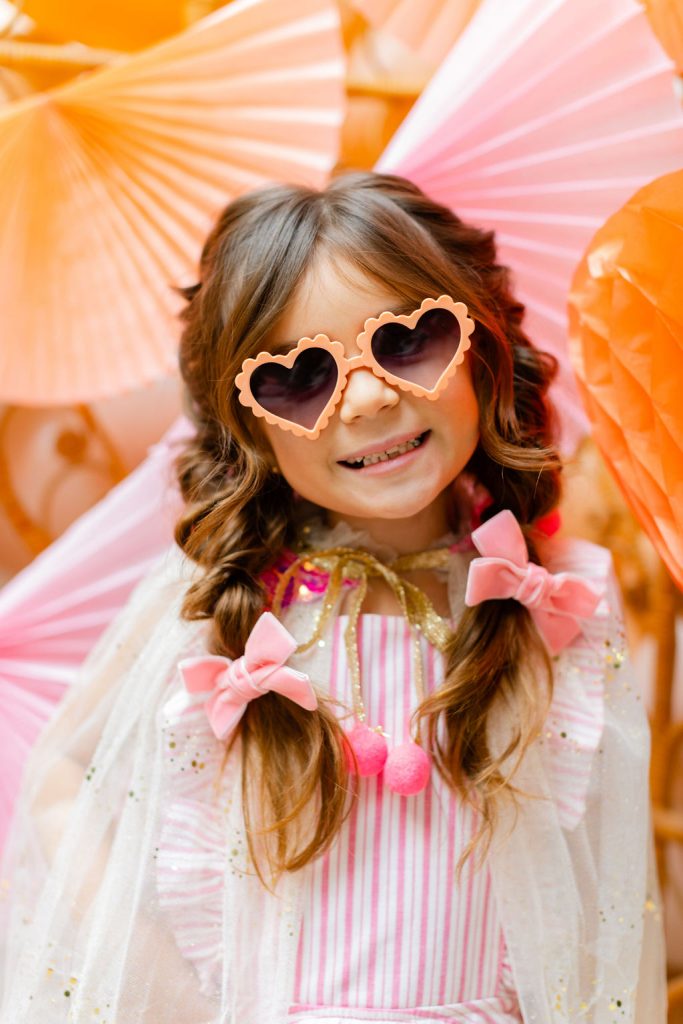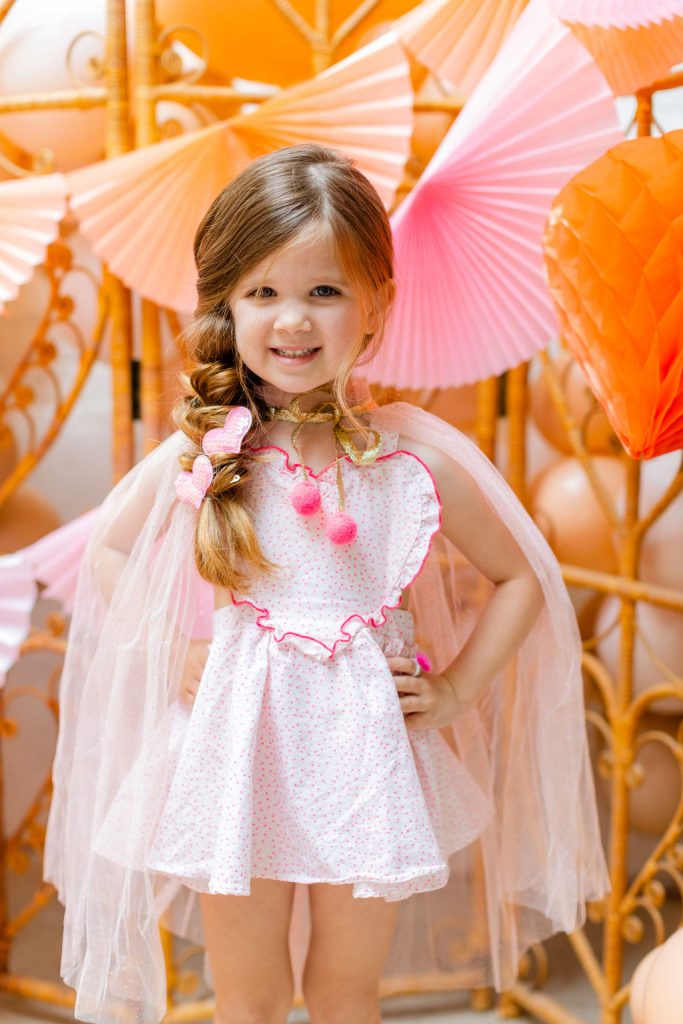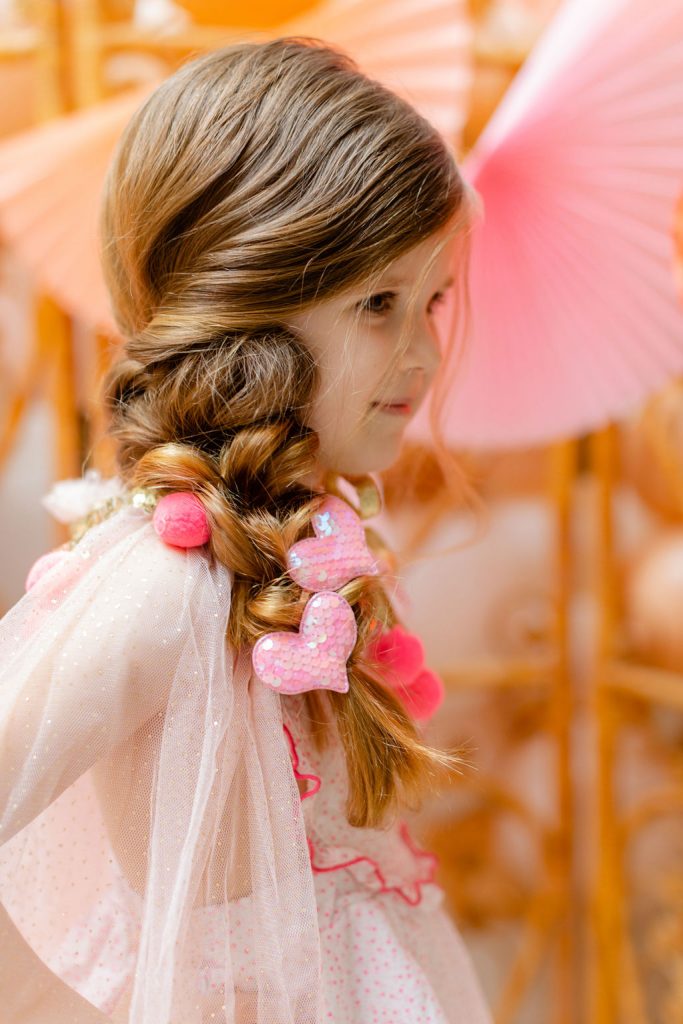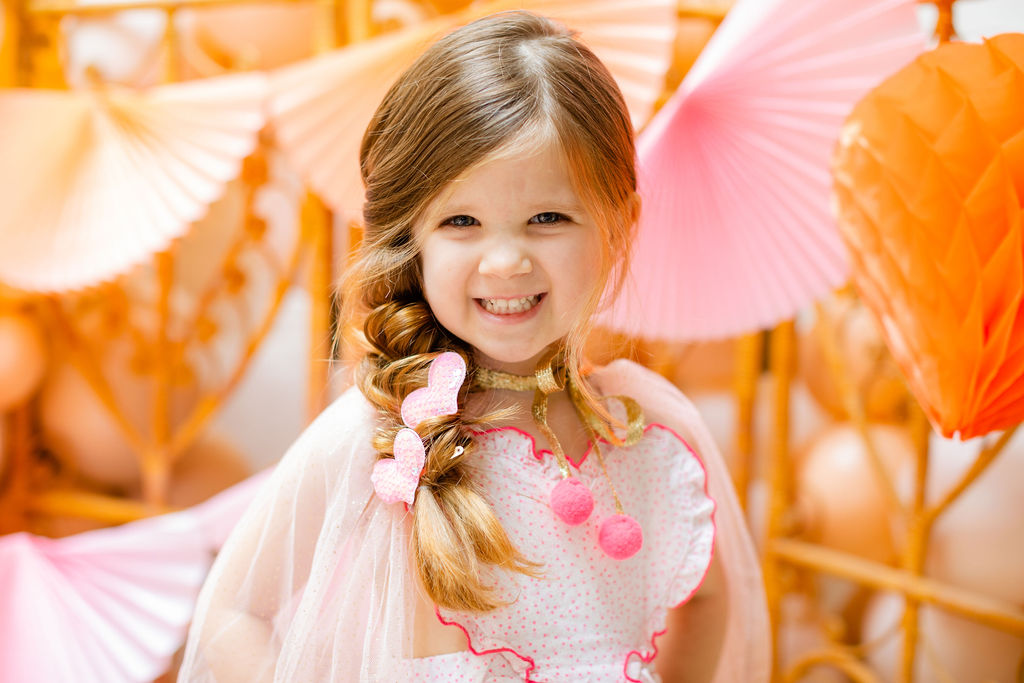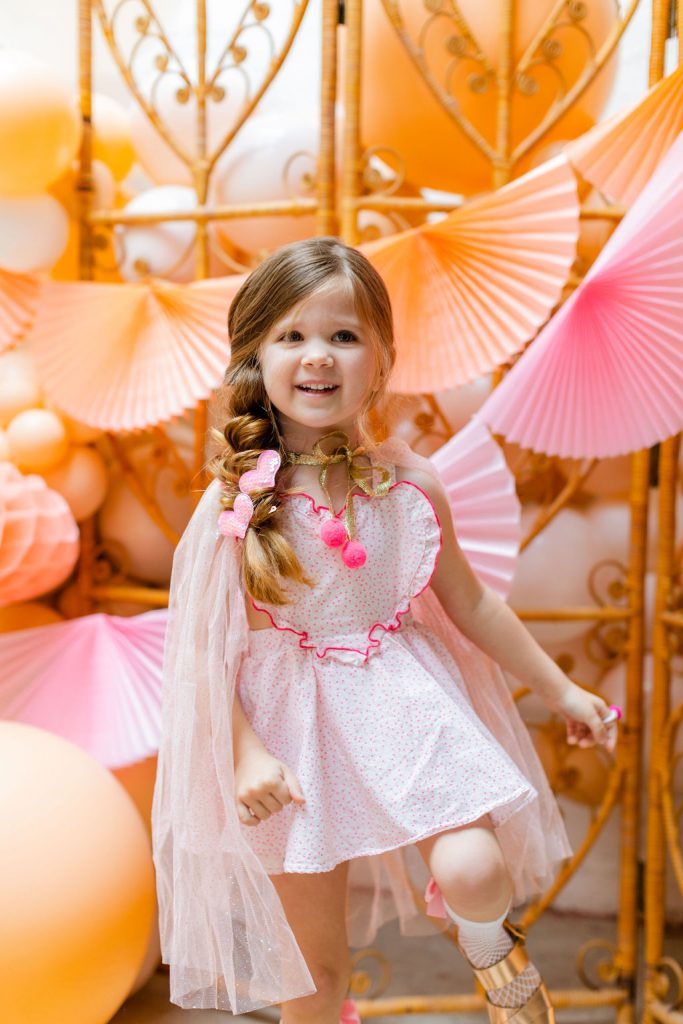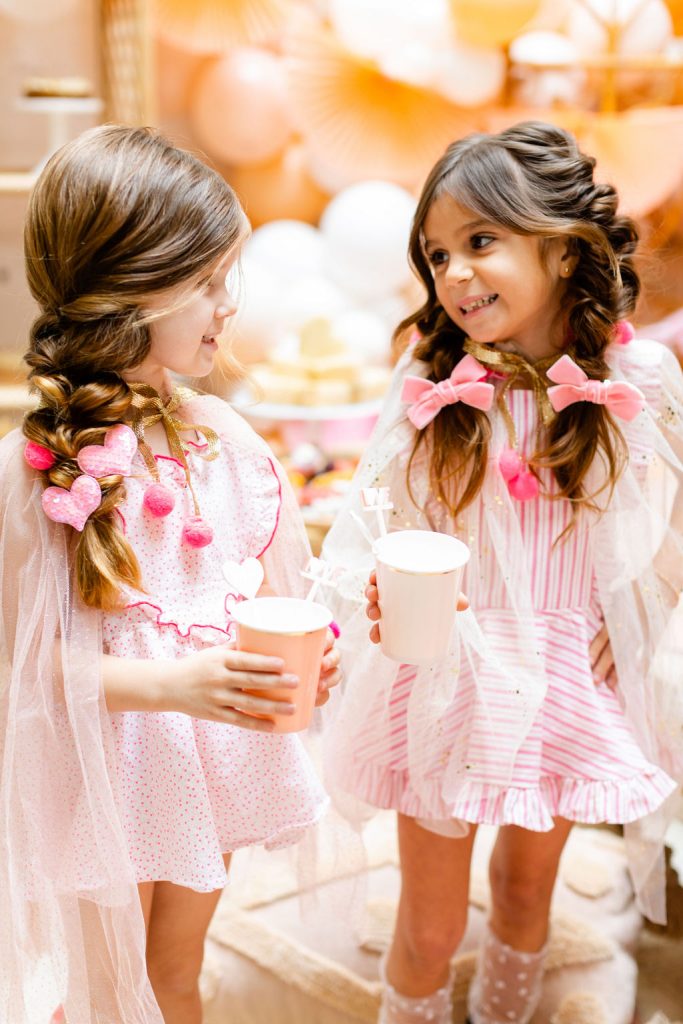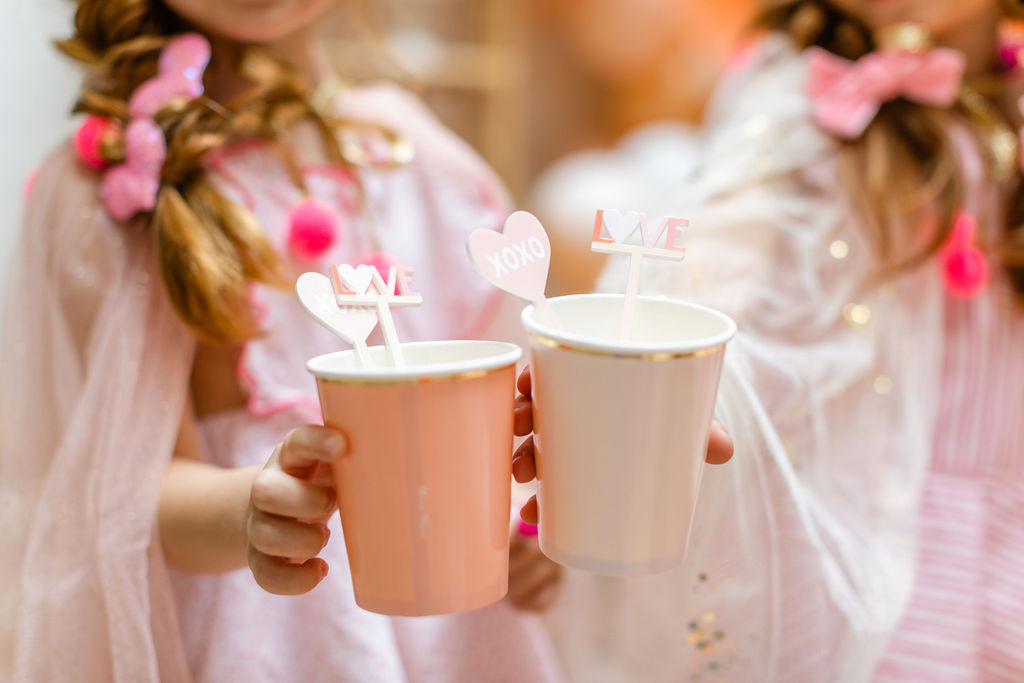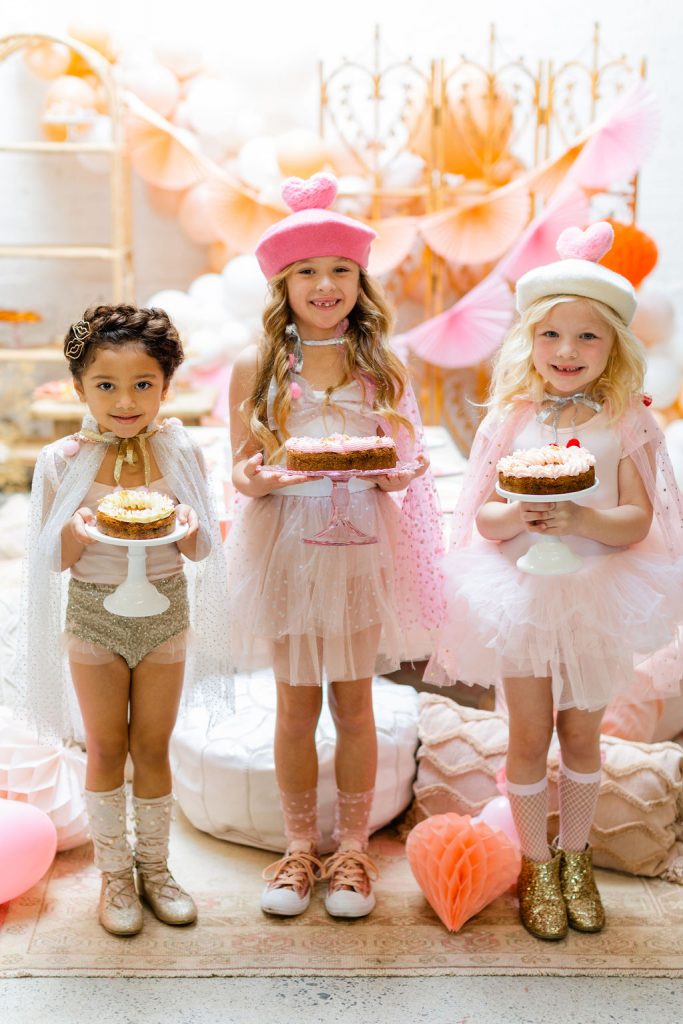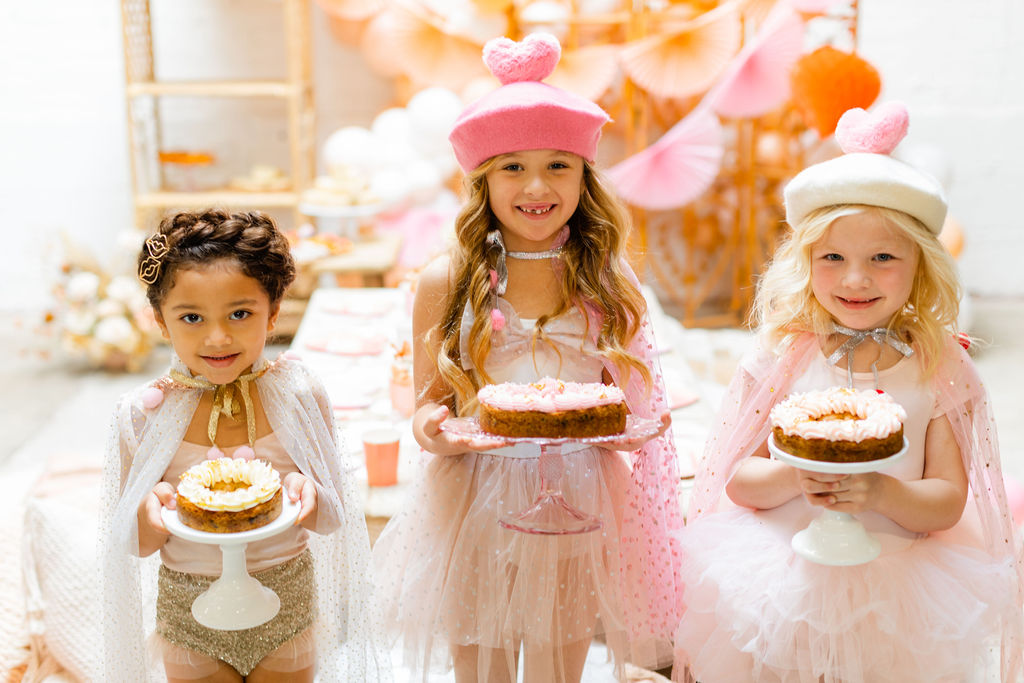 These girls had so much fun, which is one of my favorite parts of doing these shoots! Making magic and letting little ones feel special for a day is the best. One of these little ones even cried when she had to leave! It was so precious…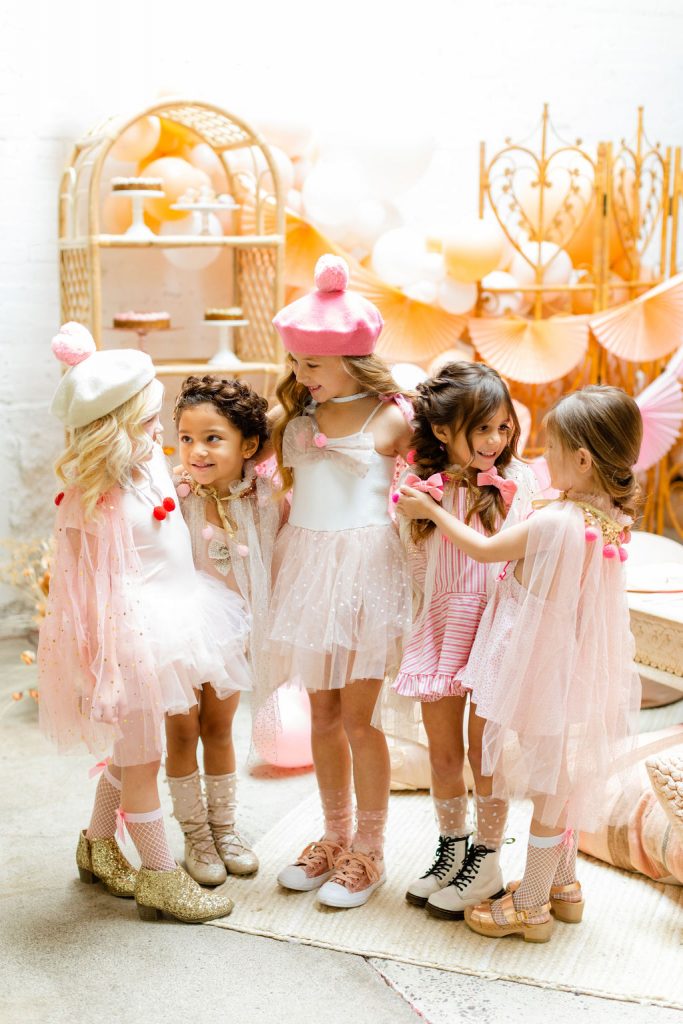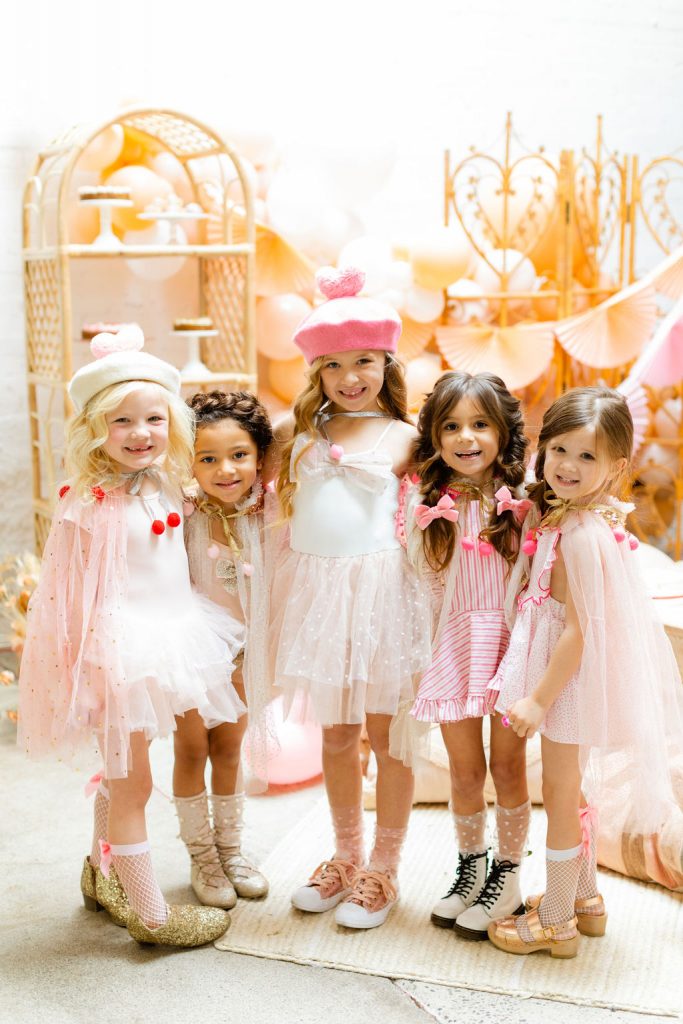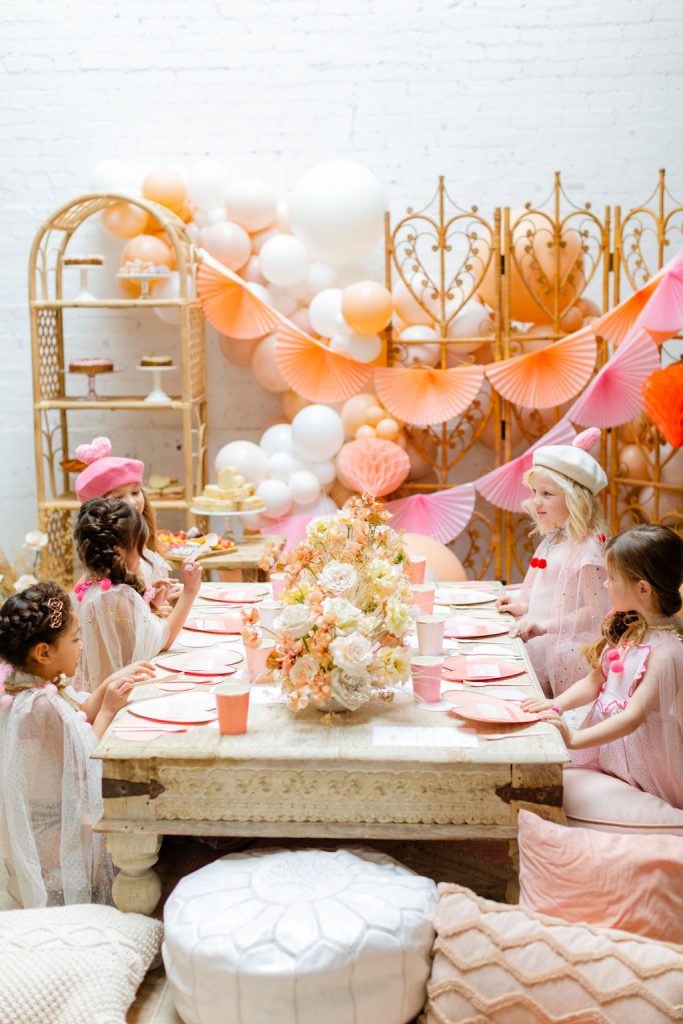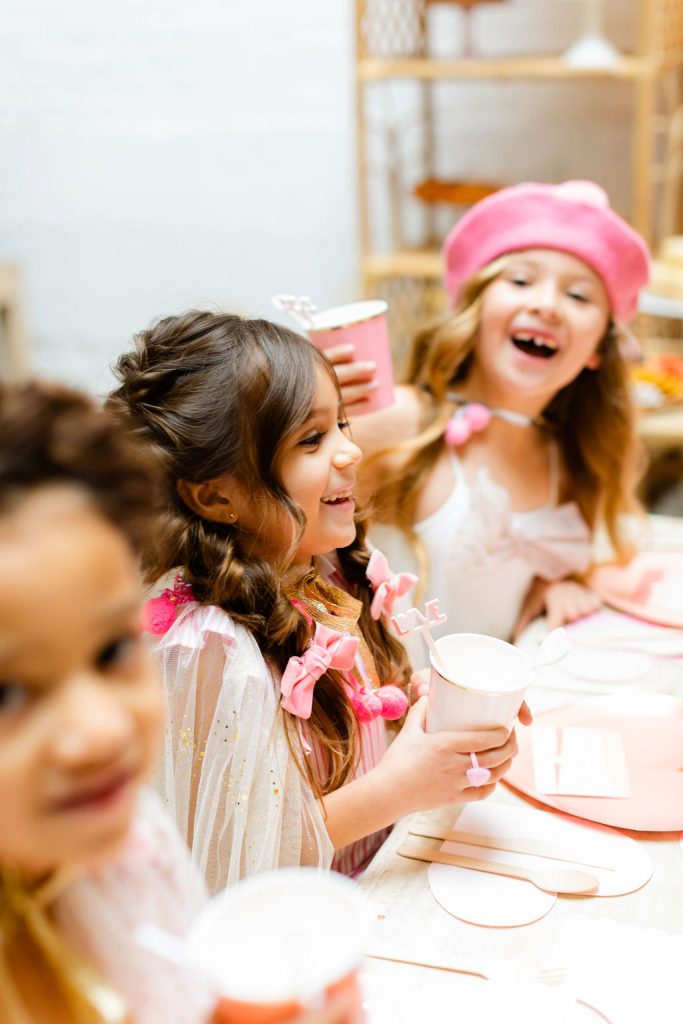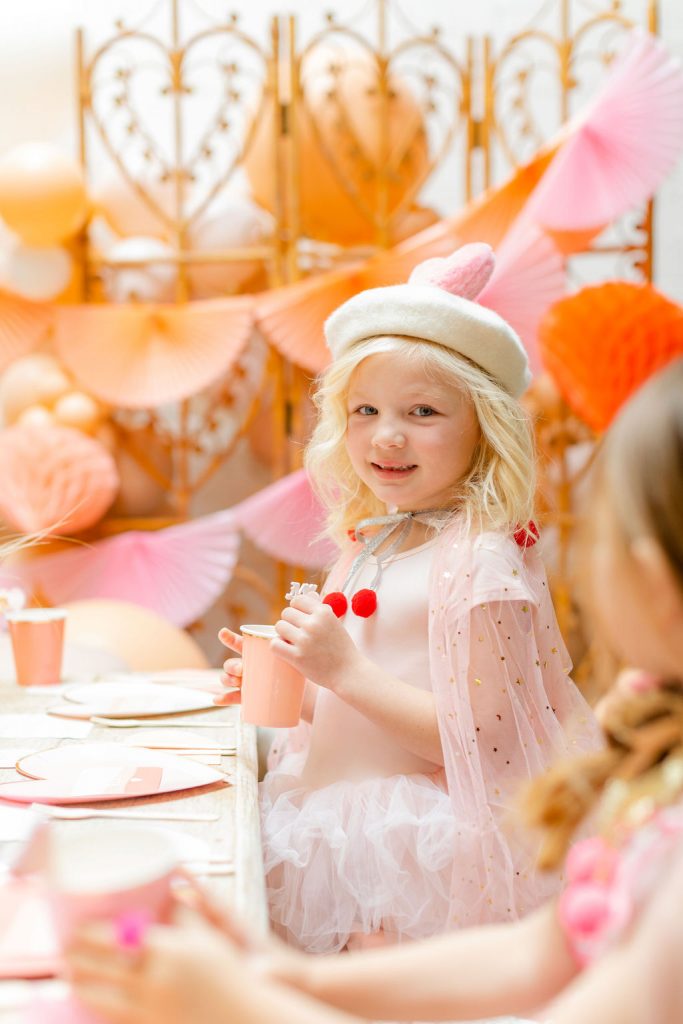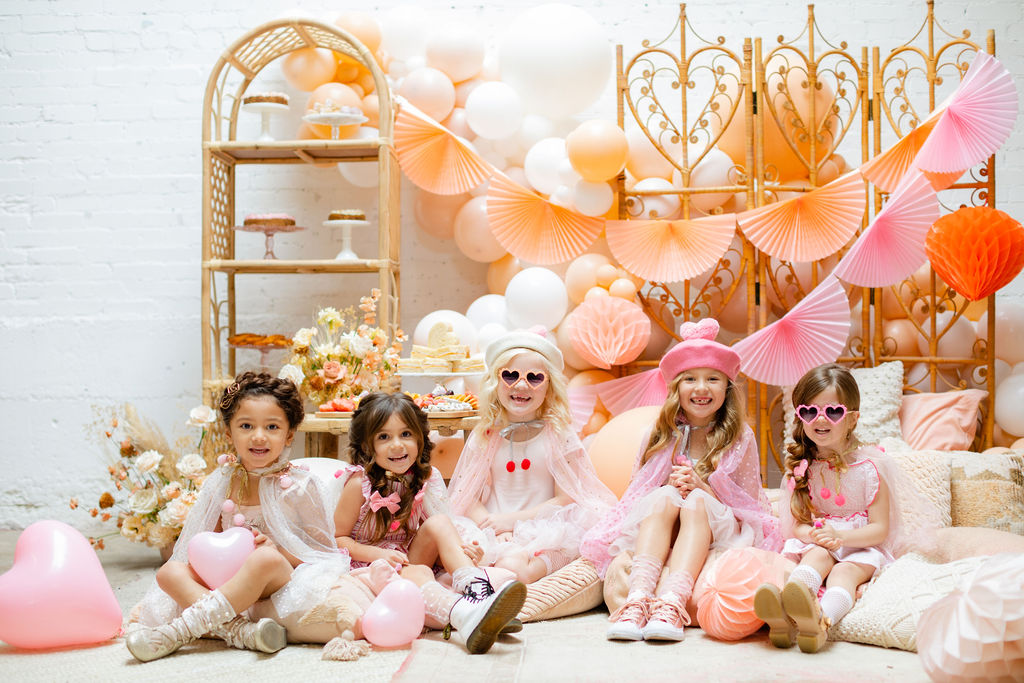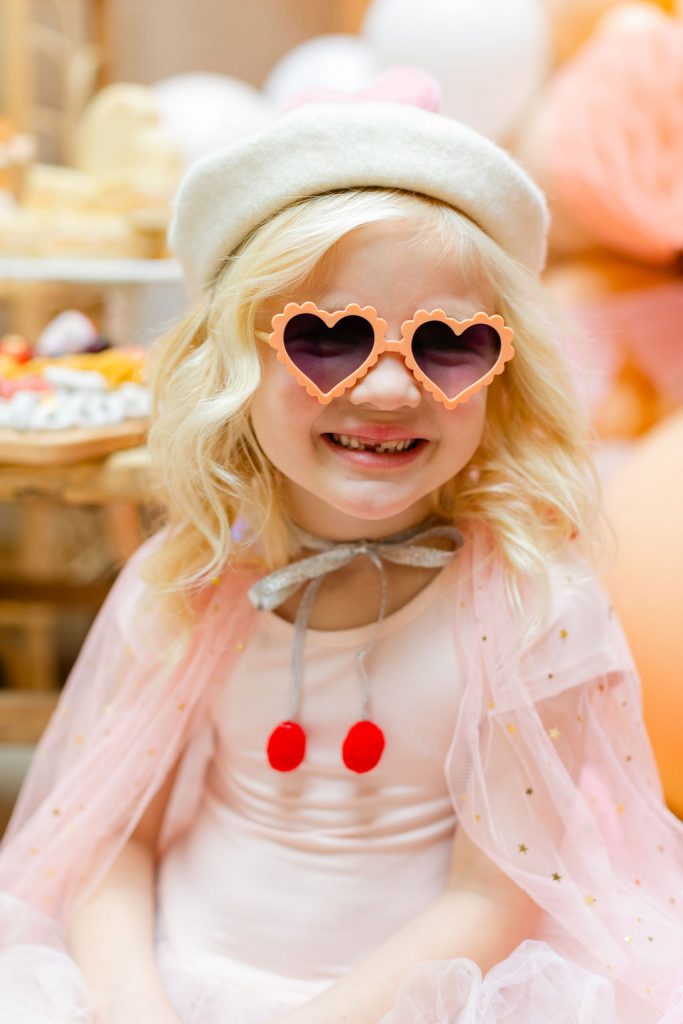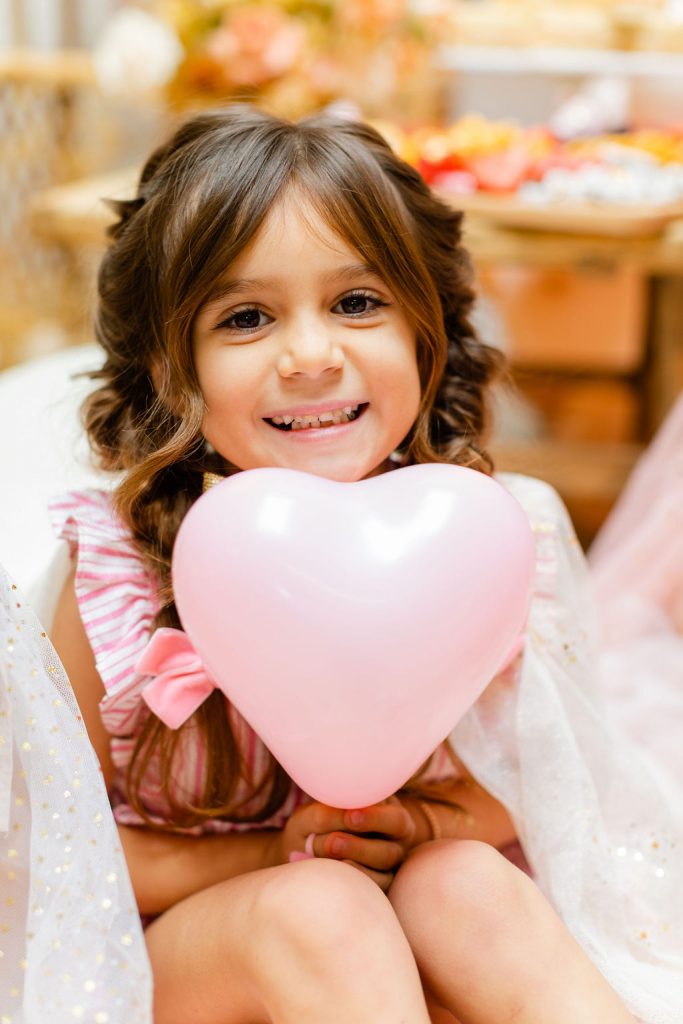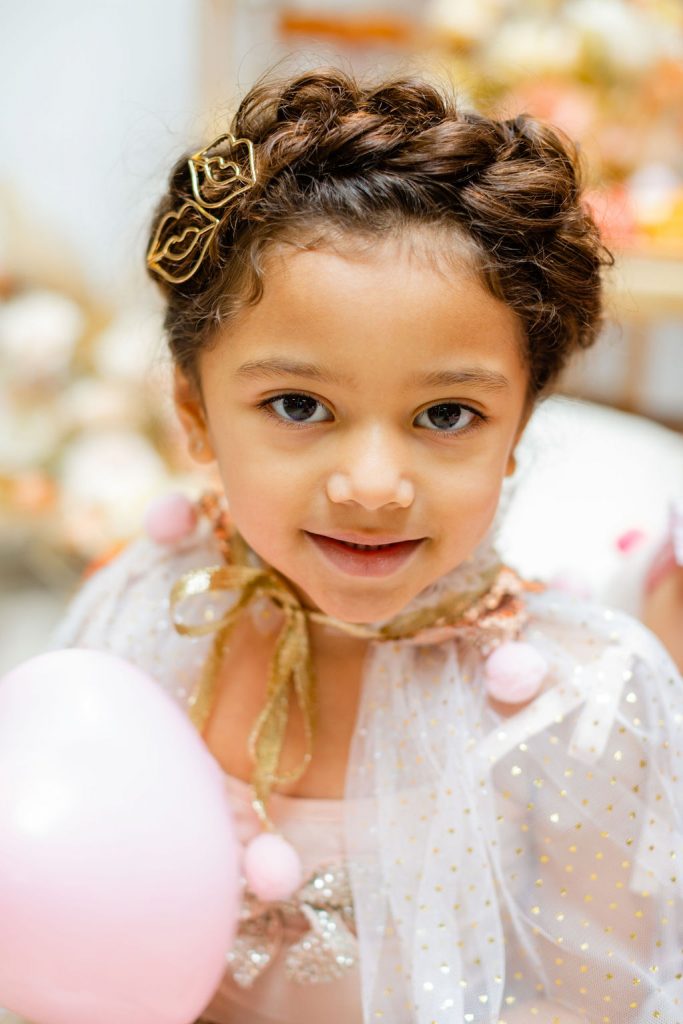 So much fun!!!!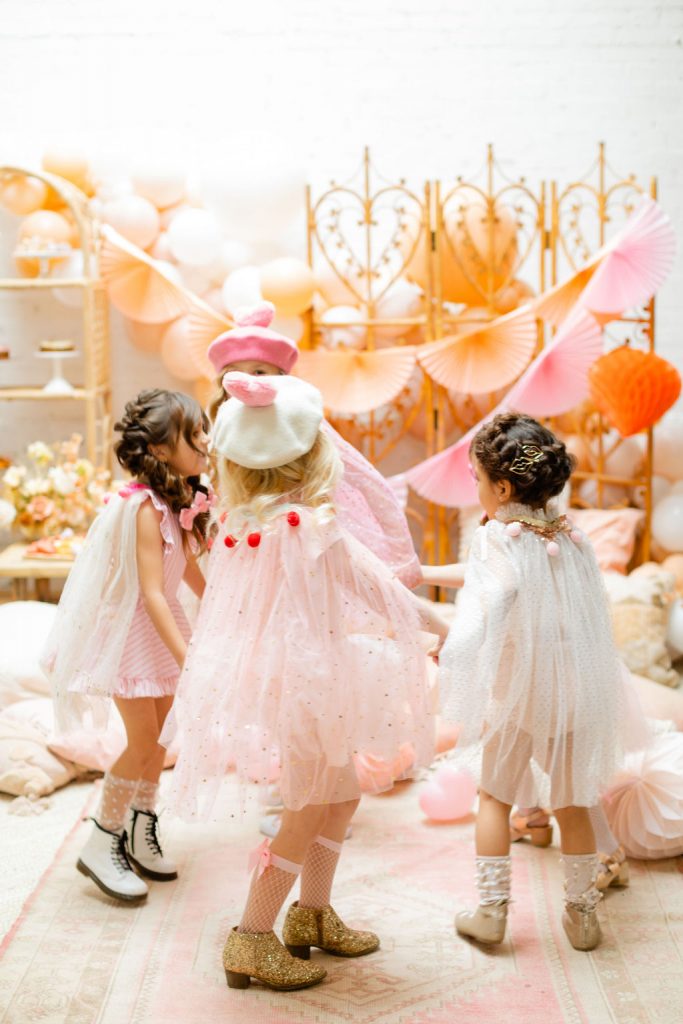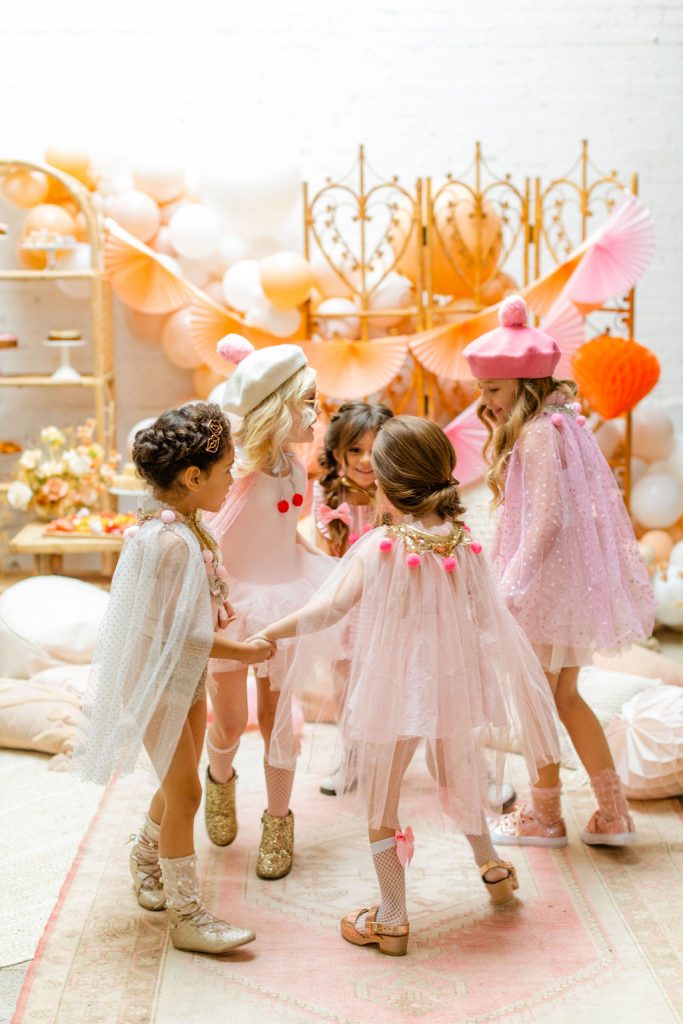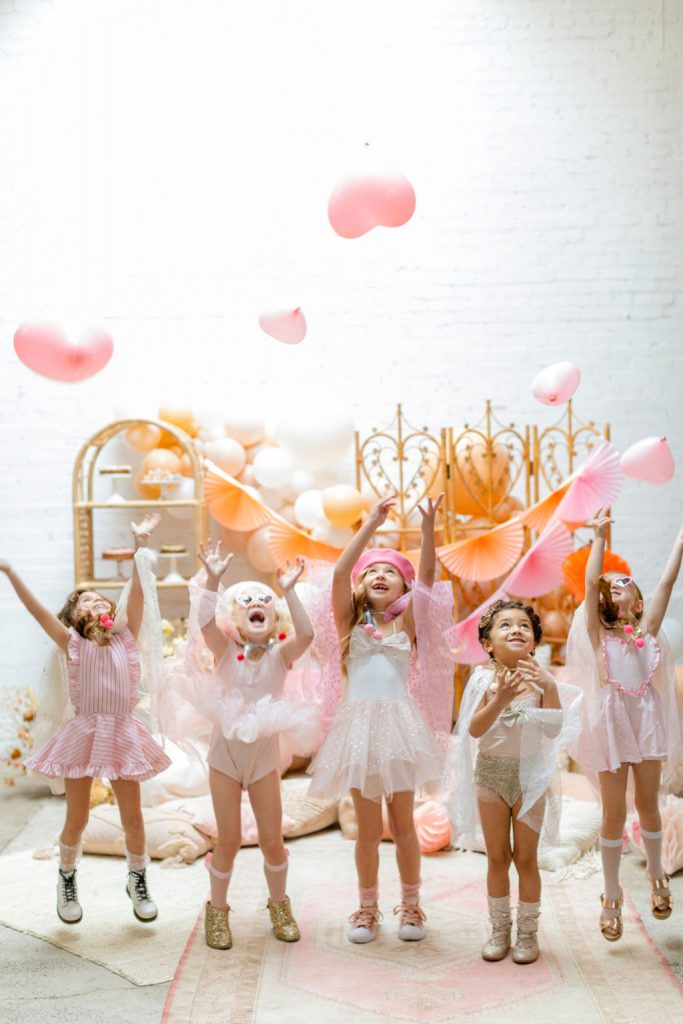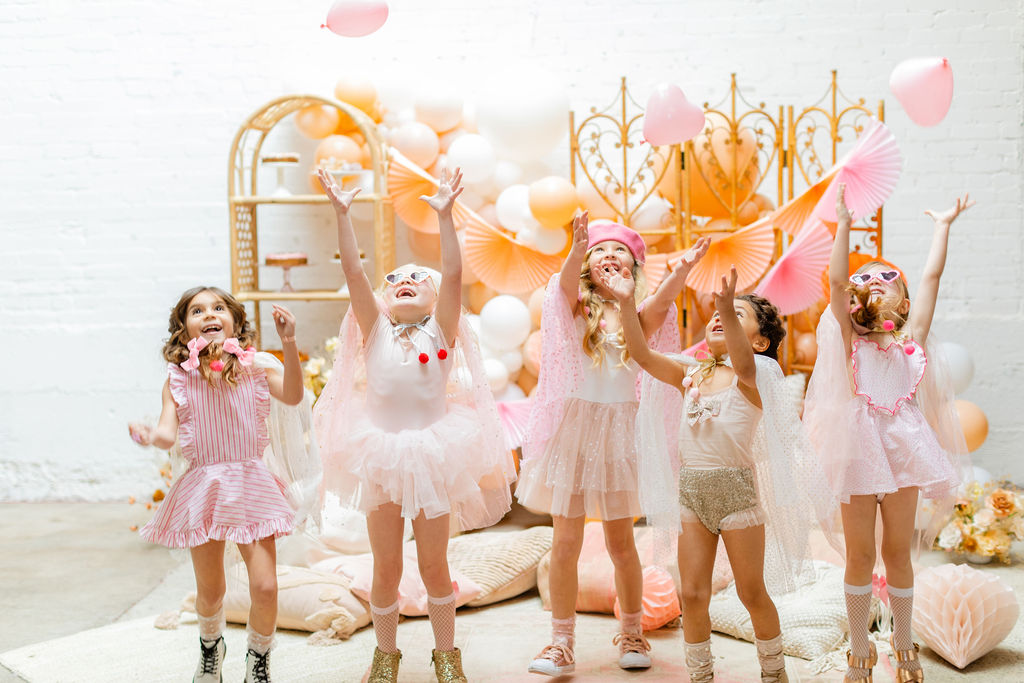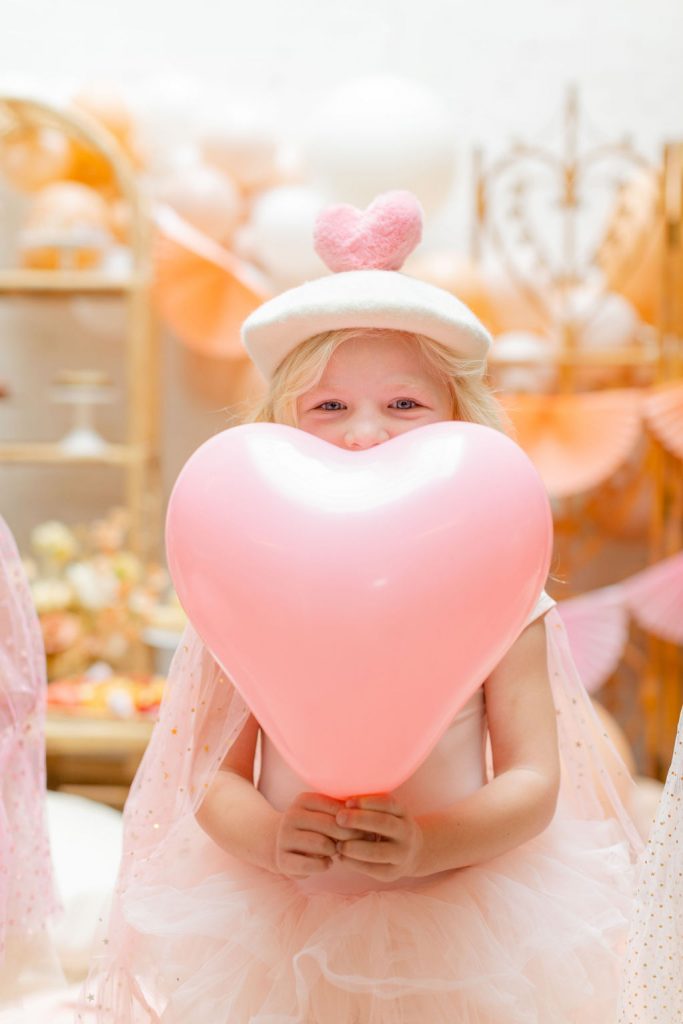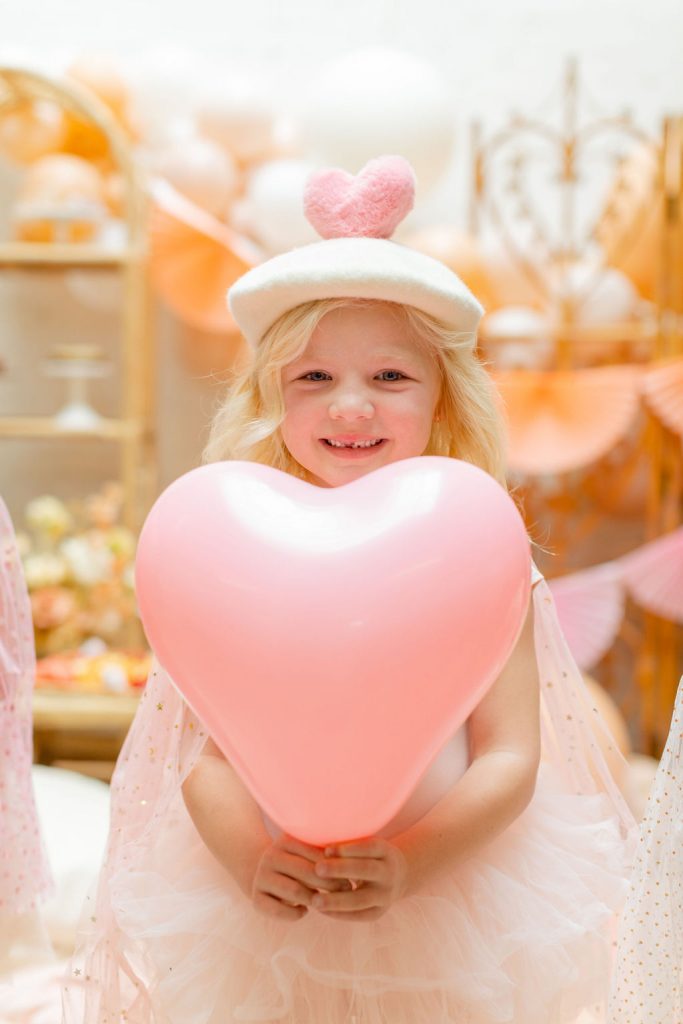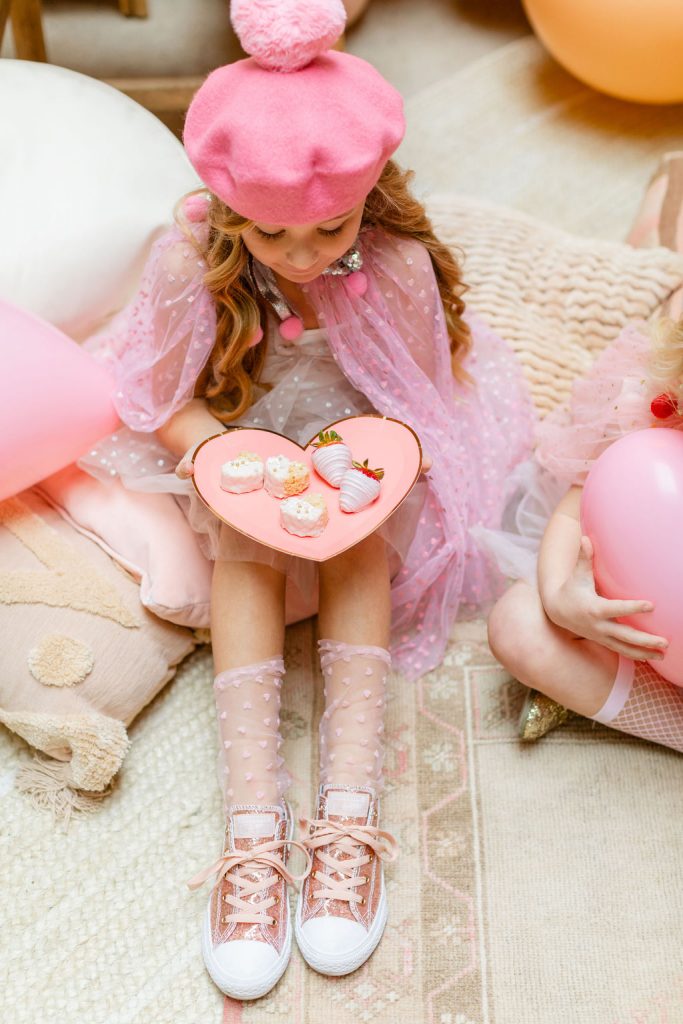 These girls had a blast!!! And this has to be one of my favorite Valentine's Day parties we've ever done!!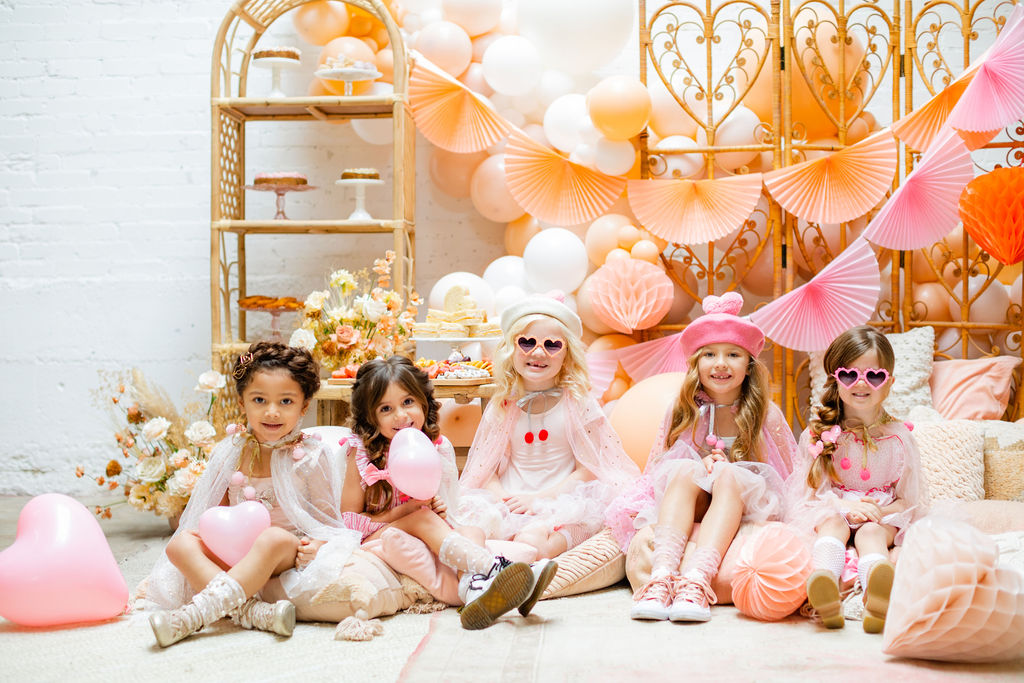 xx
Jacquelyn