Another year means another adorable Easter party!! This cuteness is brought to you mainly by my friend Sabrina of Golden Arrow Events & Design. She had a beautiful concept she wanted to do and I was just along for the ride helping with little details. It ended up being a colorful floral and brunch filled party with the coolest little chicks ever modeling. I can't get enough of this fun one, plus it's featured on Kara's Party Ideas too! Now get ready, because Easter is just around the corner so you'll need all of this inspiration.
Photos by Jessica Lynn Photo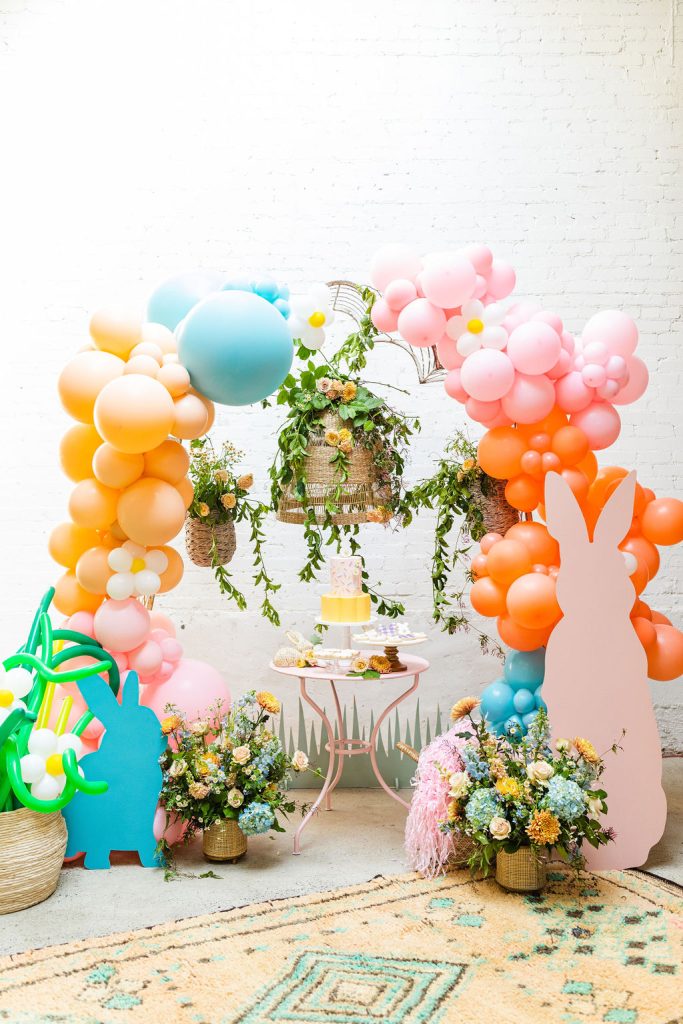 It wouldn't be a Beijos party without a cute little invite by Pirouette Paper! Along with all the adorable details she designed and cut by Creative Amm. I'm a sucker for the little details and also love how Jessica Lynn Photo styled this pretty up on a Chasing Stone mat!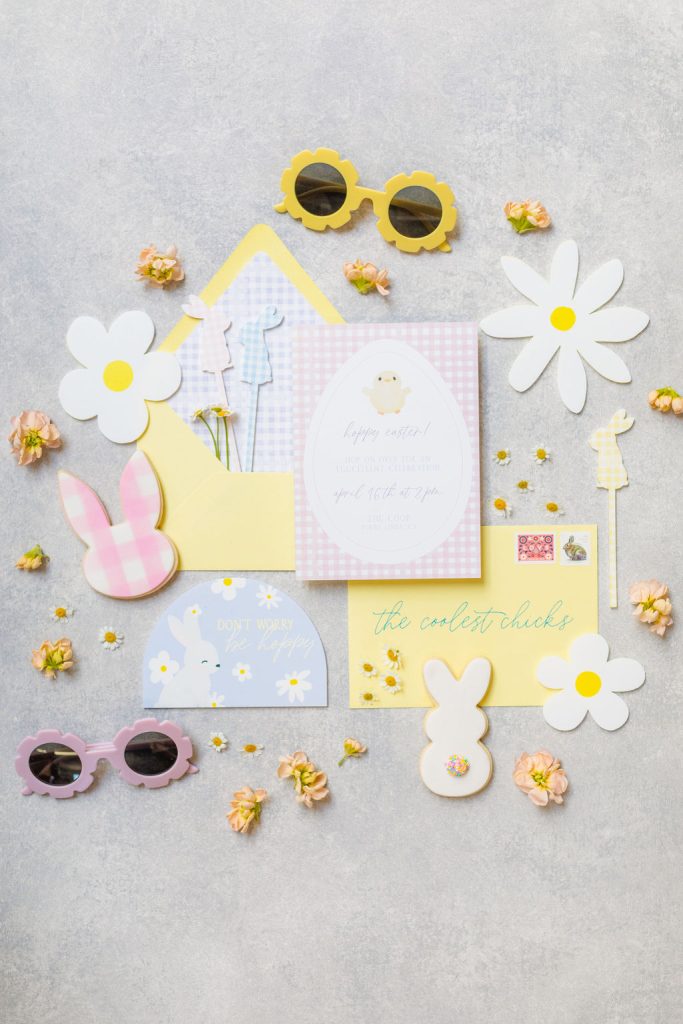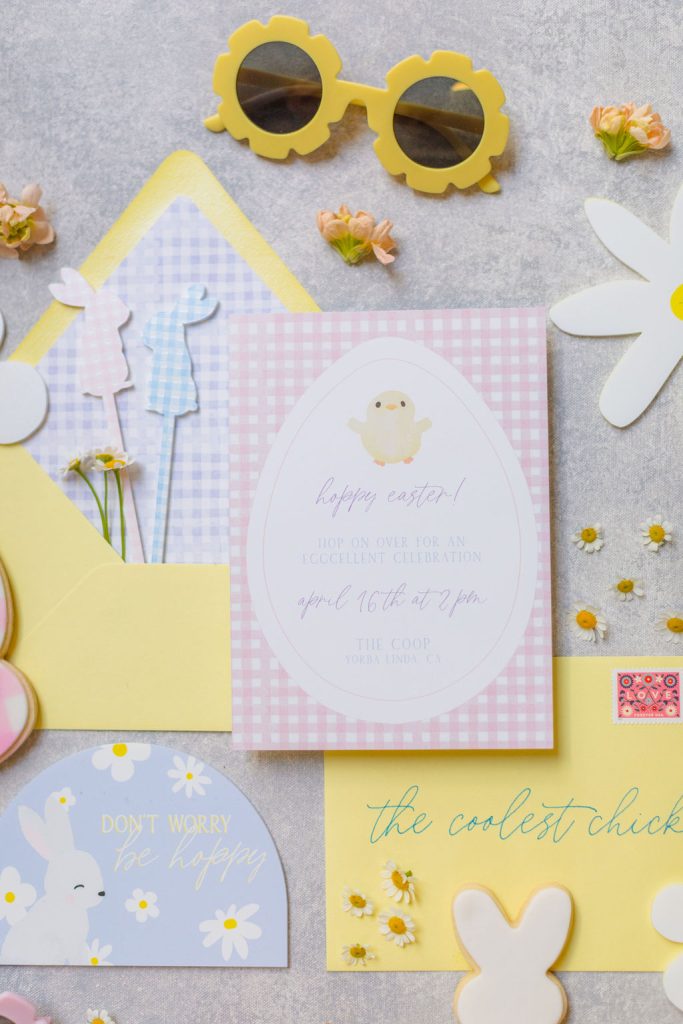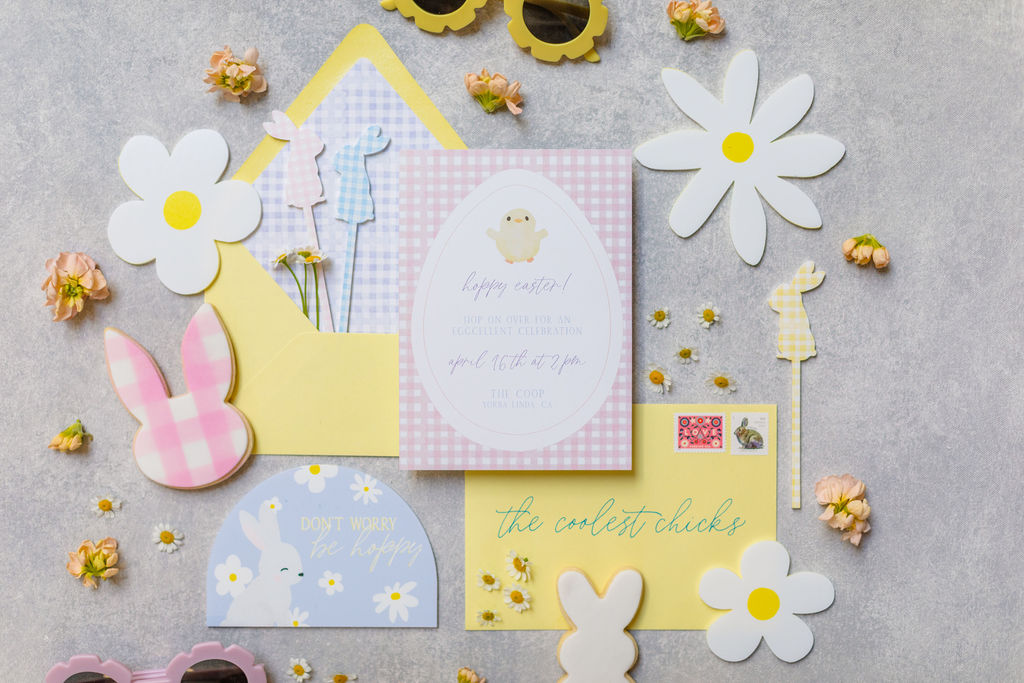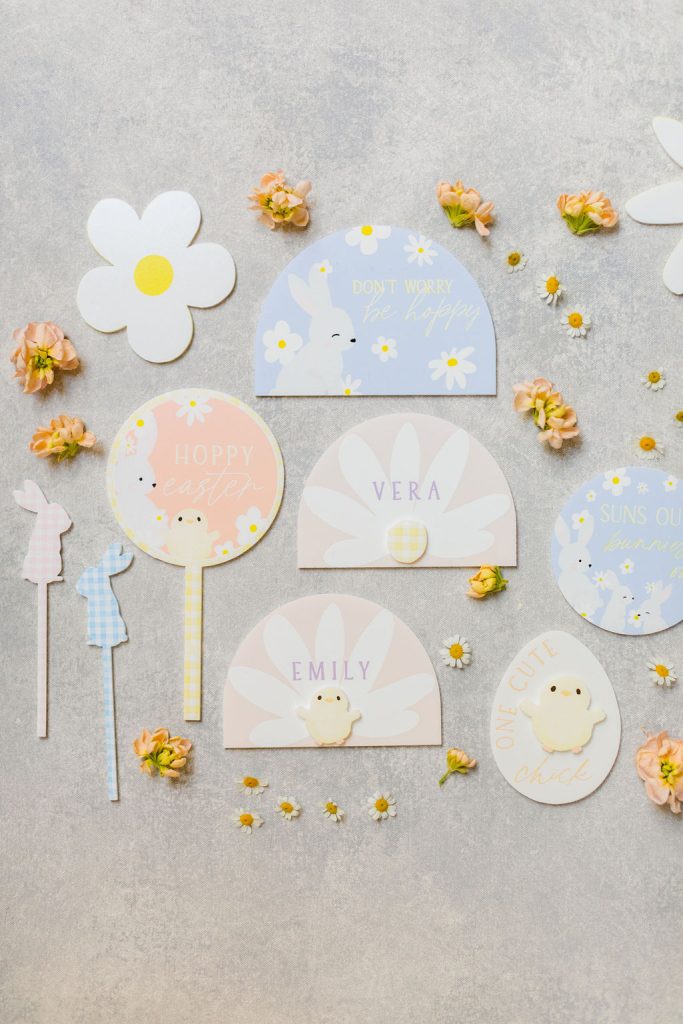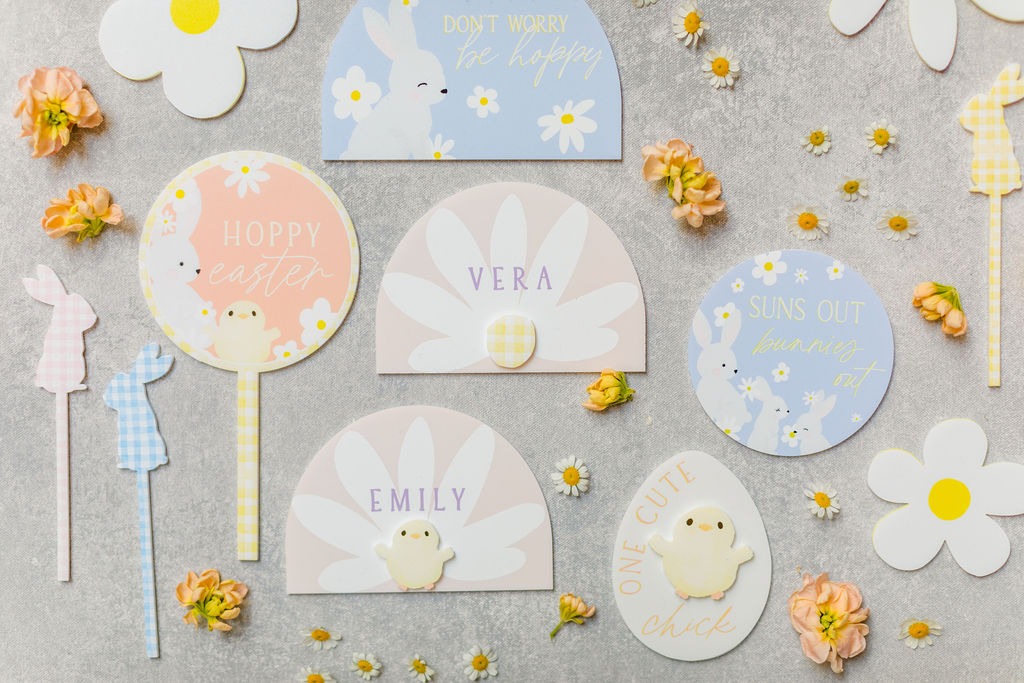 Onto our pretty set up!! Of course we used the best kid's rentals from our friend Marnie at Sweet Salvage Rentals. I am in love with her new and modern yellow kid's chairs – aren't they adorable? Then The Pop Shop did her thing with an amazing balloon arch filled with flowers that complimented Paper Garden XOXO's cute bunny cut outs perfectly. Last but not least, this was a floral filled affair with all the amazing spring blooms from Fleur.ish. I love how she added pretty from the backdrop to the table to the floor! Flowers galore!!!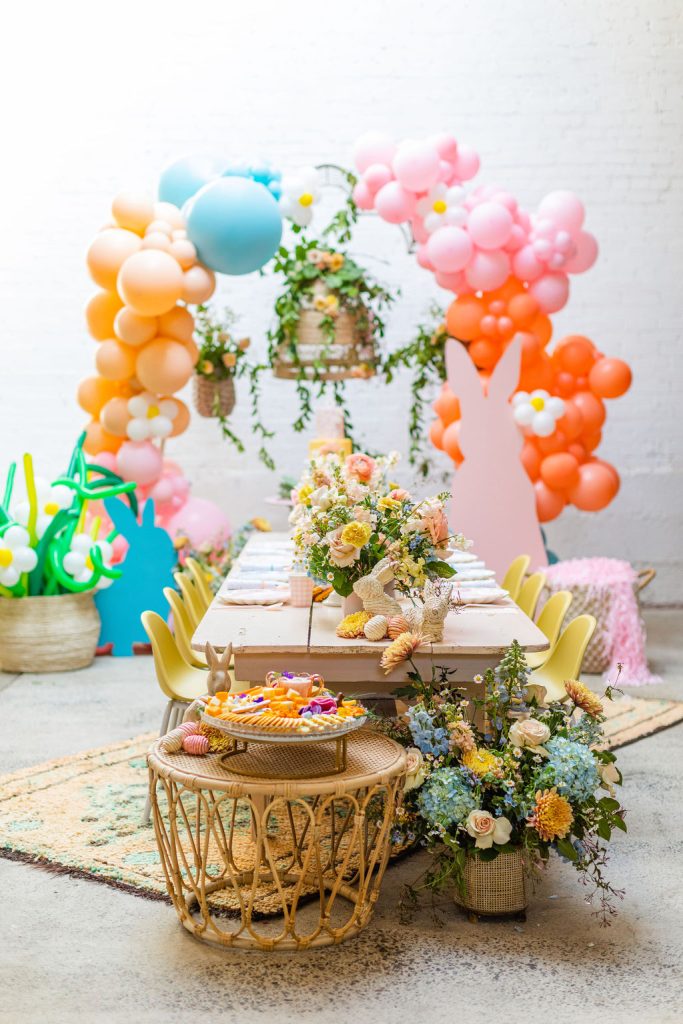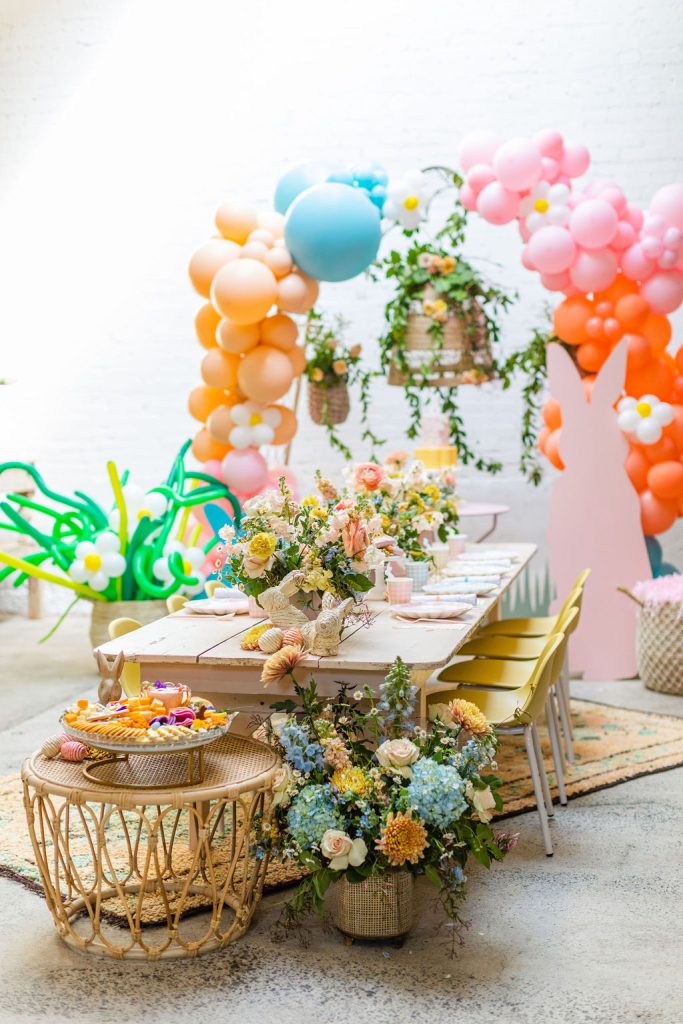 I'm loving this gingham tabletop from Meri Meri. It's new and it's so darn fun for Spring!! Gotta love our cutie details with it too – the bunny stir sticks and those sweet place cards all by Pirouette Paper & Creative Amme.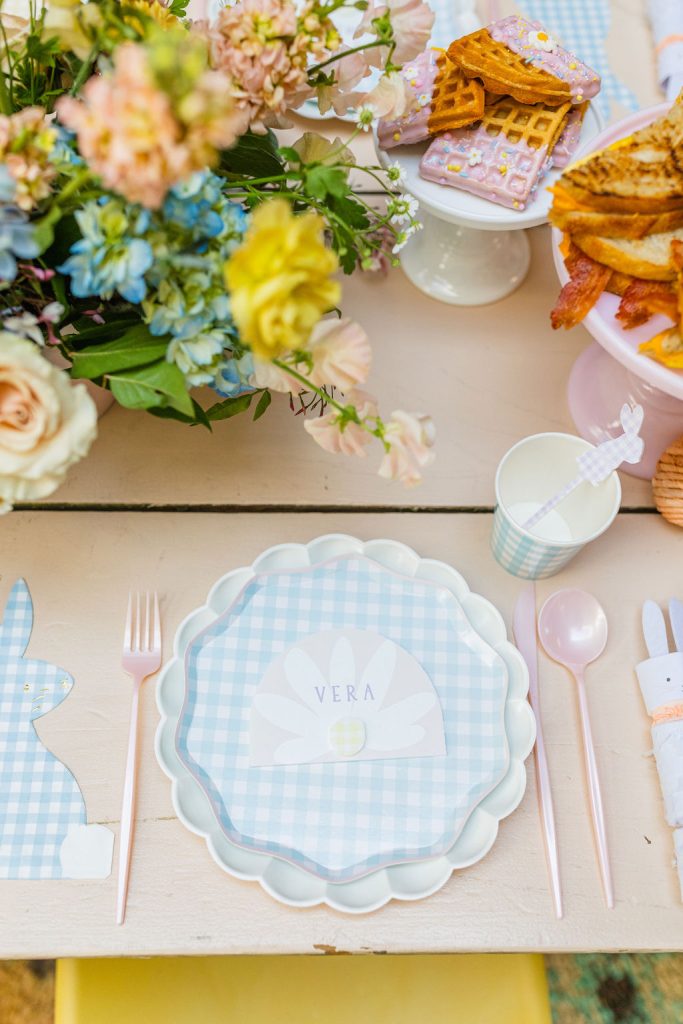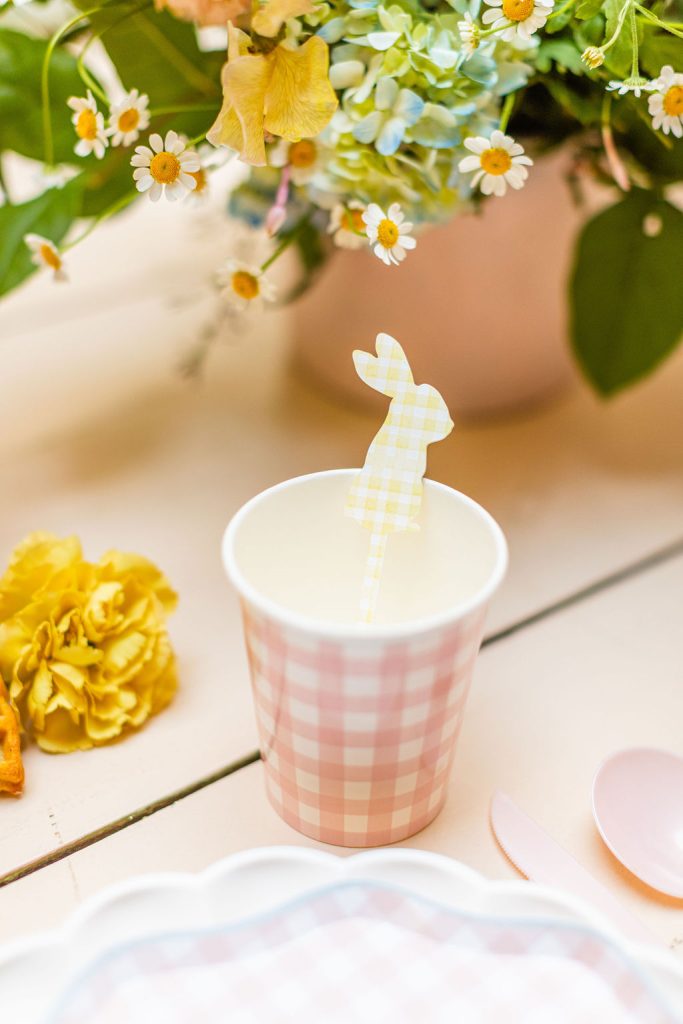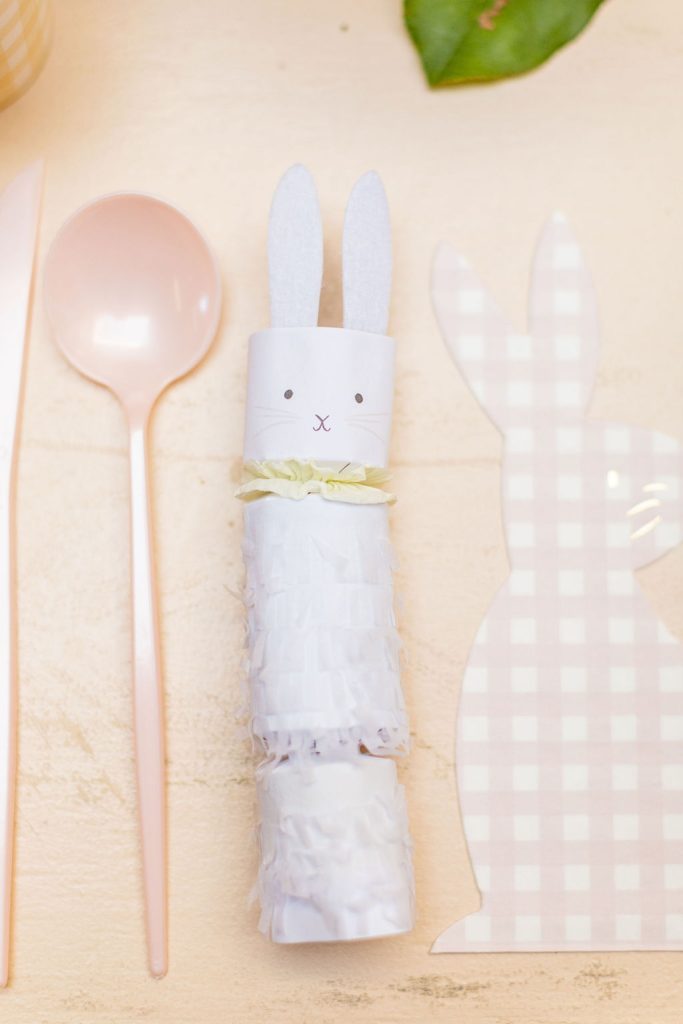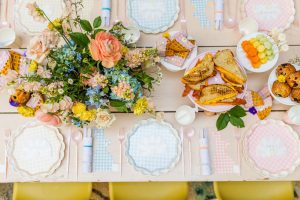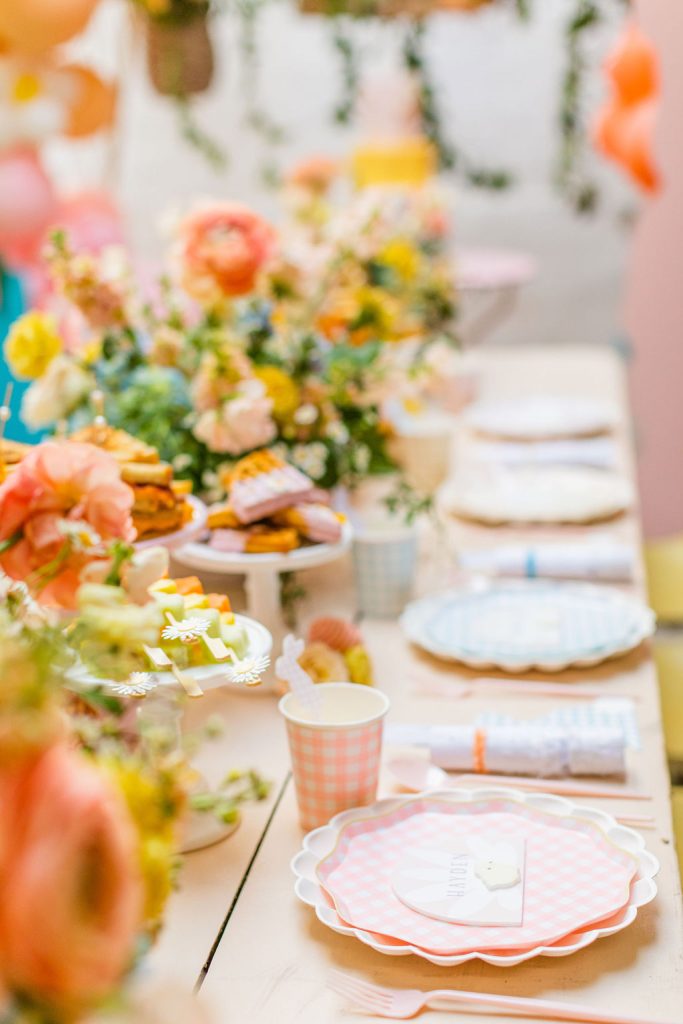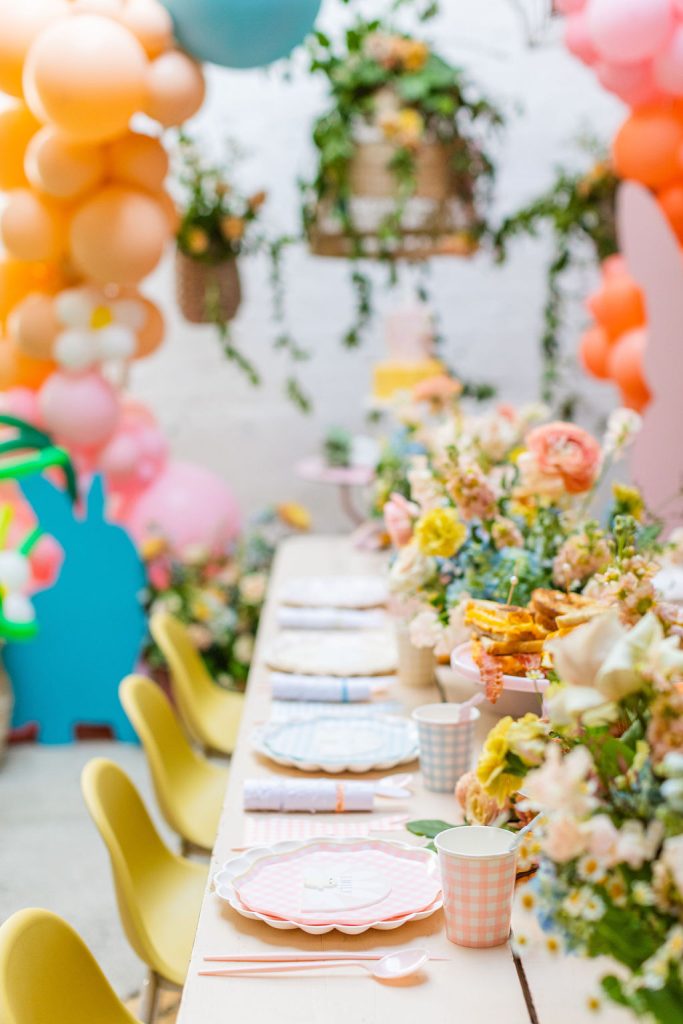 The more blooms the better!!! I love adding flowers to a table and these ones by Fleur.ish were so stunning! And we're all about adding the little Target bunnies and eggs!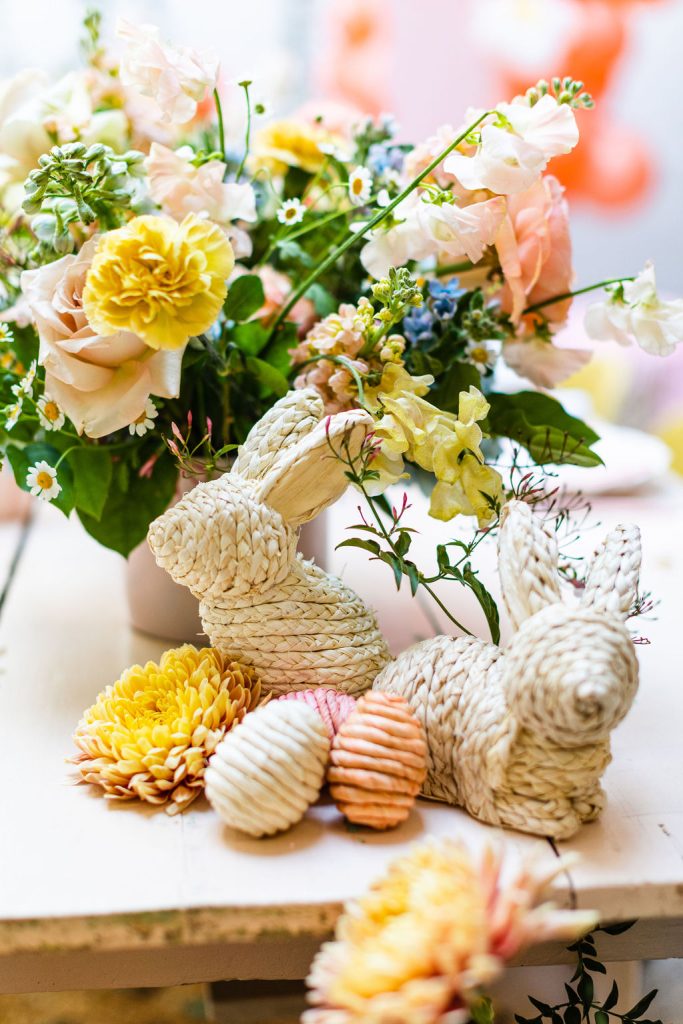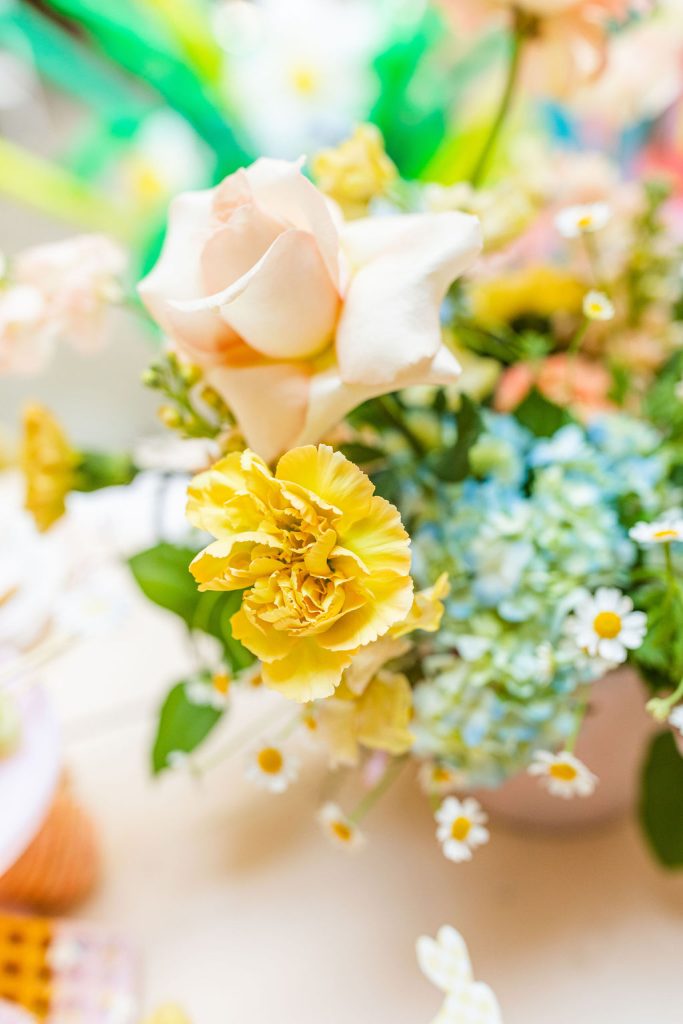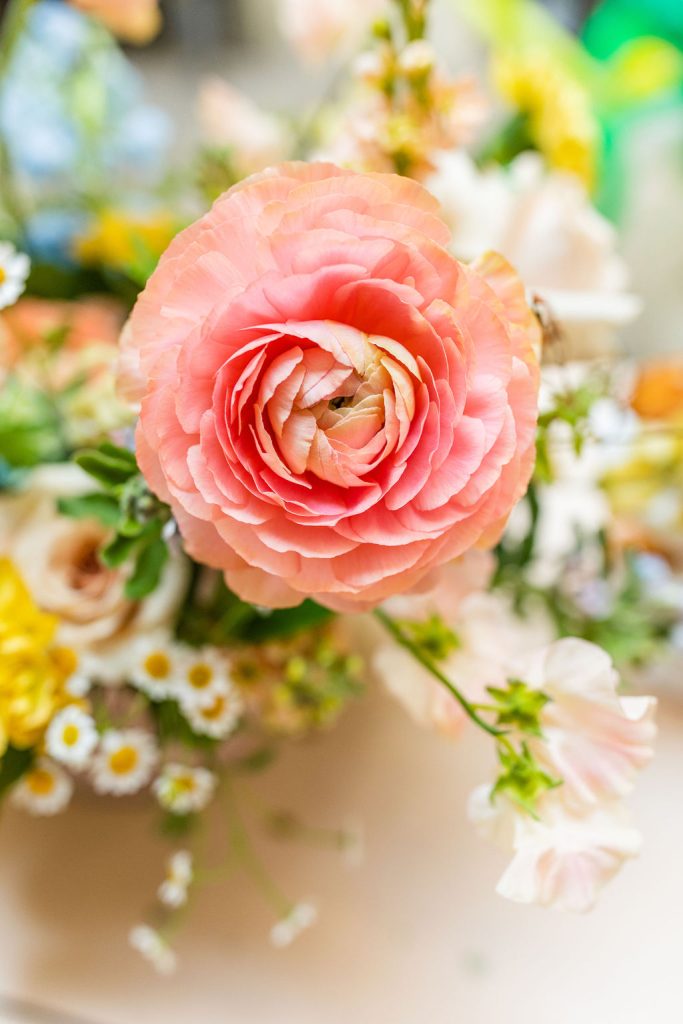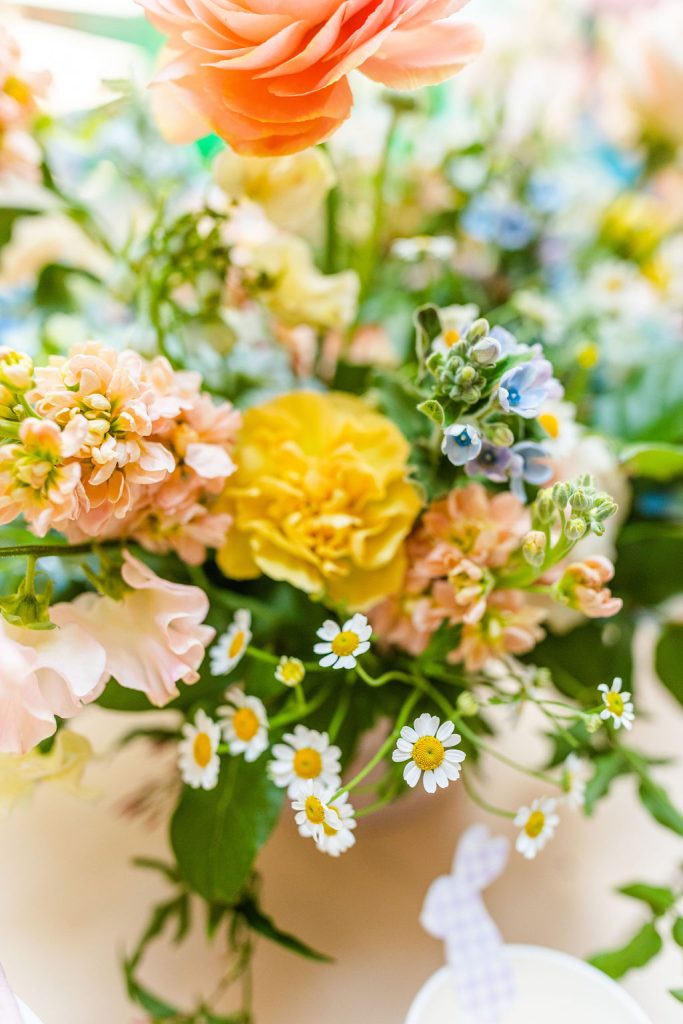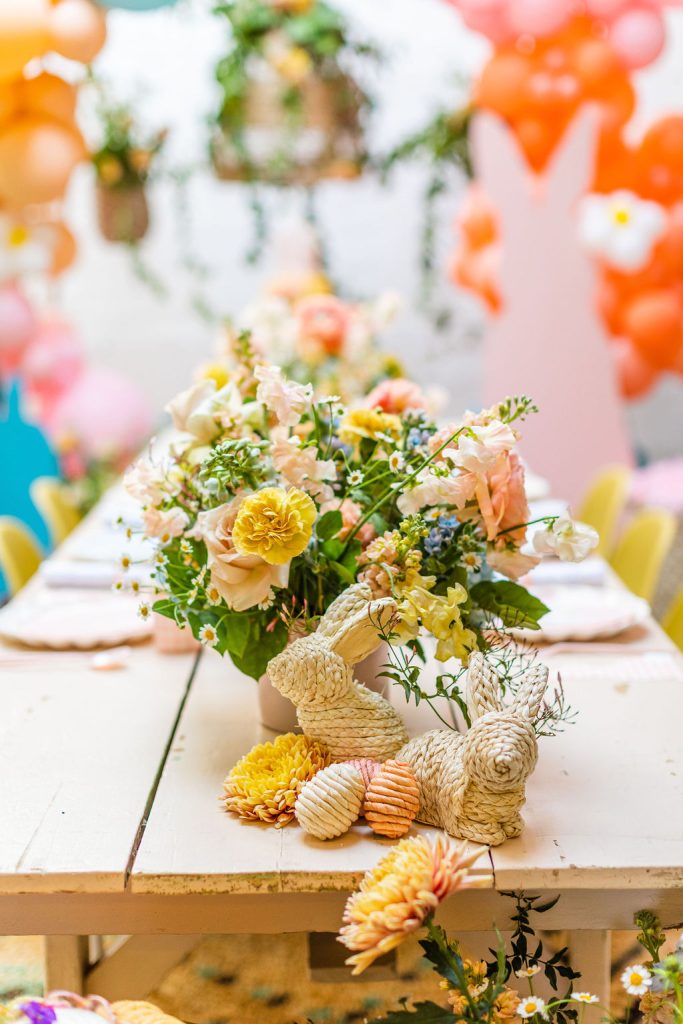 One of the stars of this shoot is definitely the food!!! Taylor Made Catering brought an incredible Easter brunch spread made for the littles that adorned our table. This kid's charcuterie board was definitely a highlight full of color and yummy treats! What little one wouldn't be wow'd by this guy?!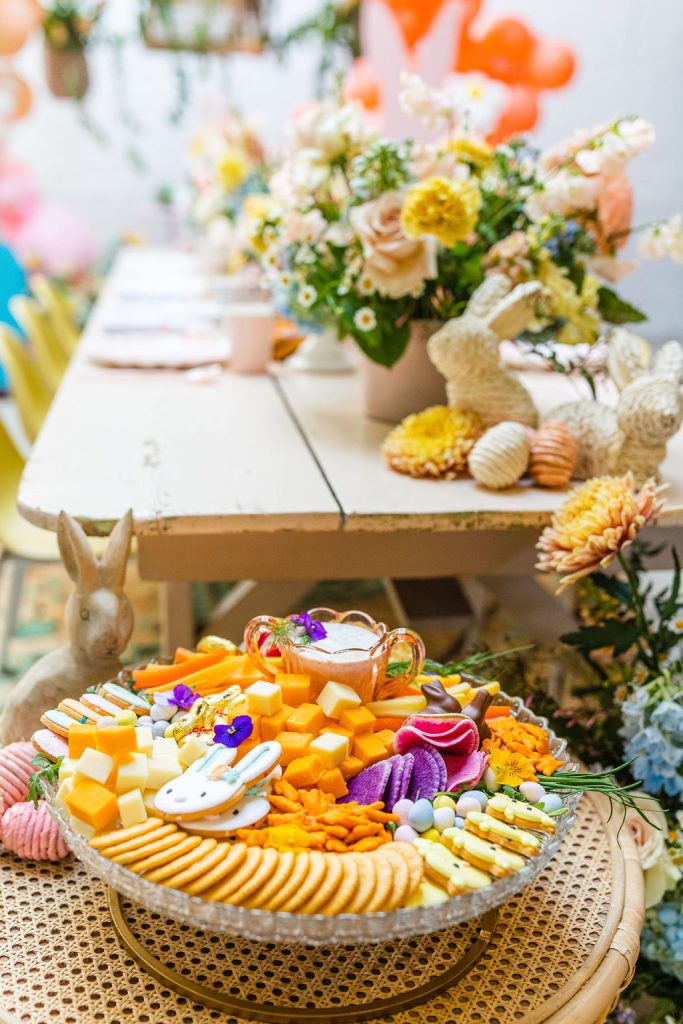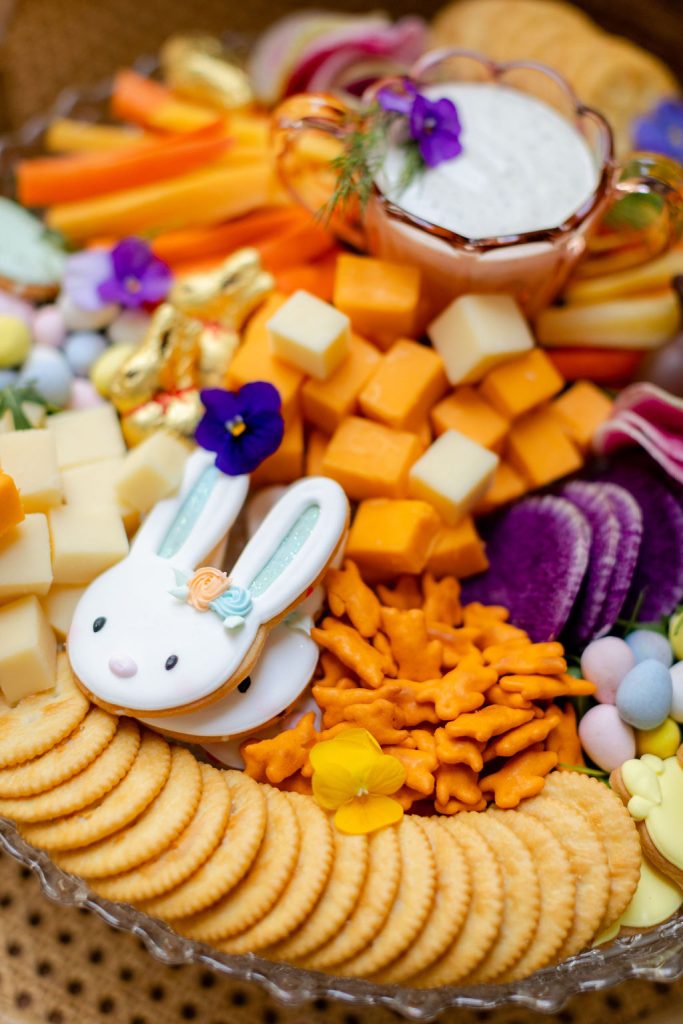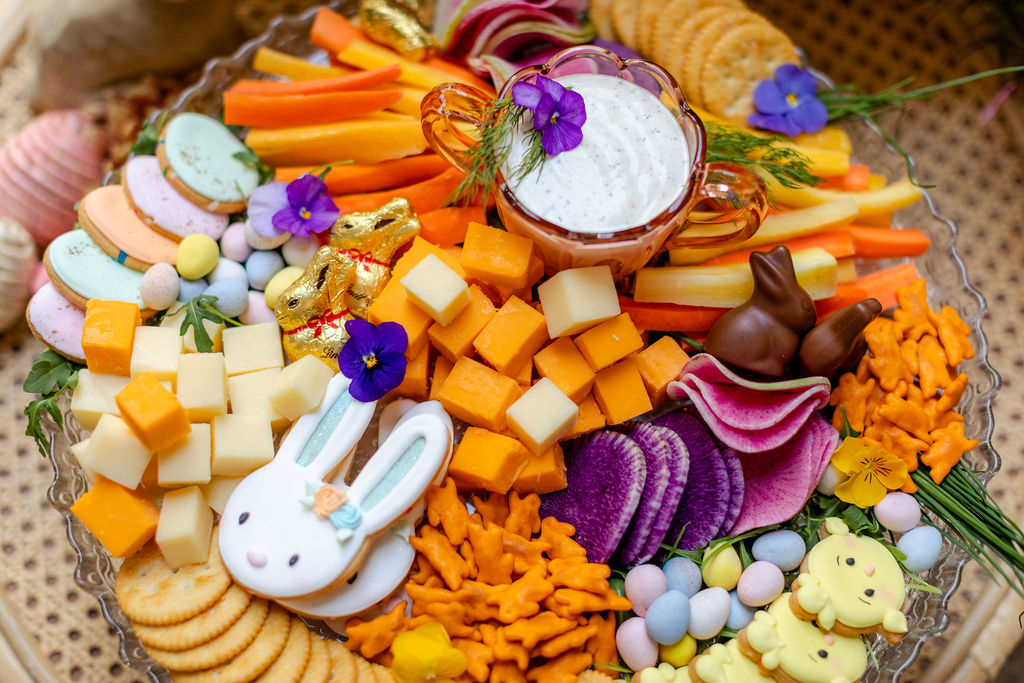 The yummy didn't stop there! Egg sandwiches, fruit skewers, blueberry muffins, and THE cutest waffles. It was snack heaven, and if you have a kiddo you know, snacking is king!!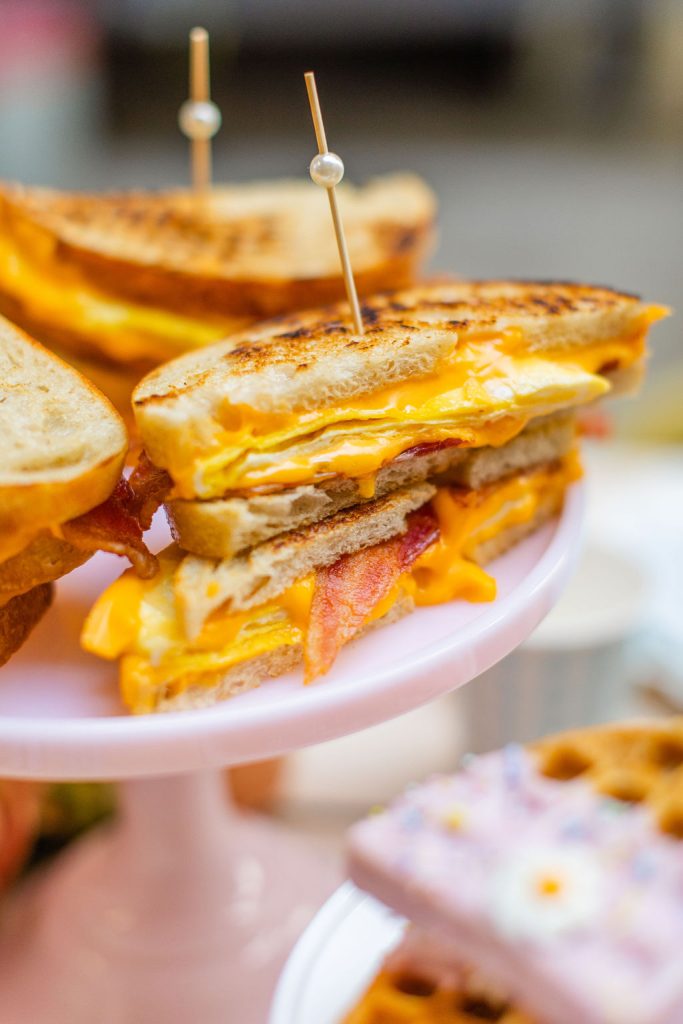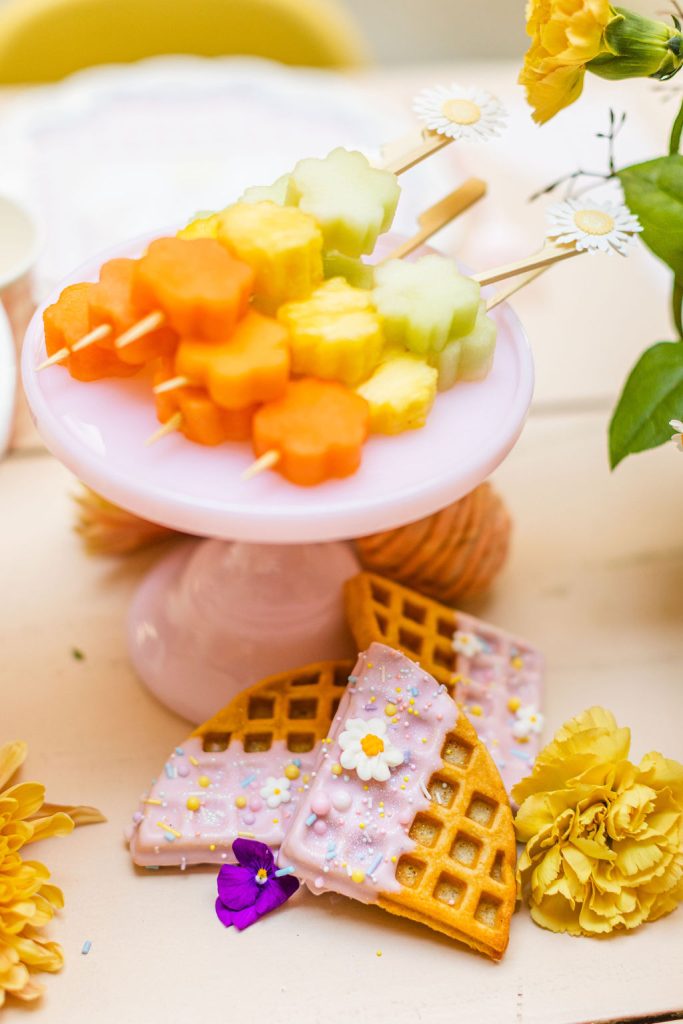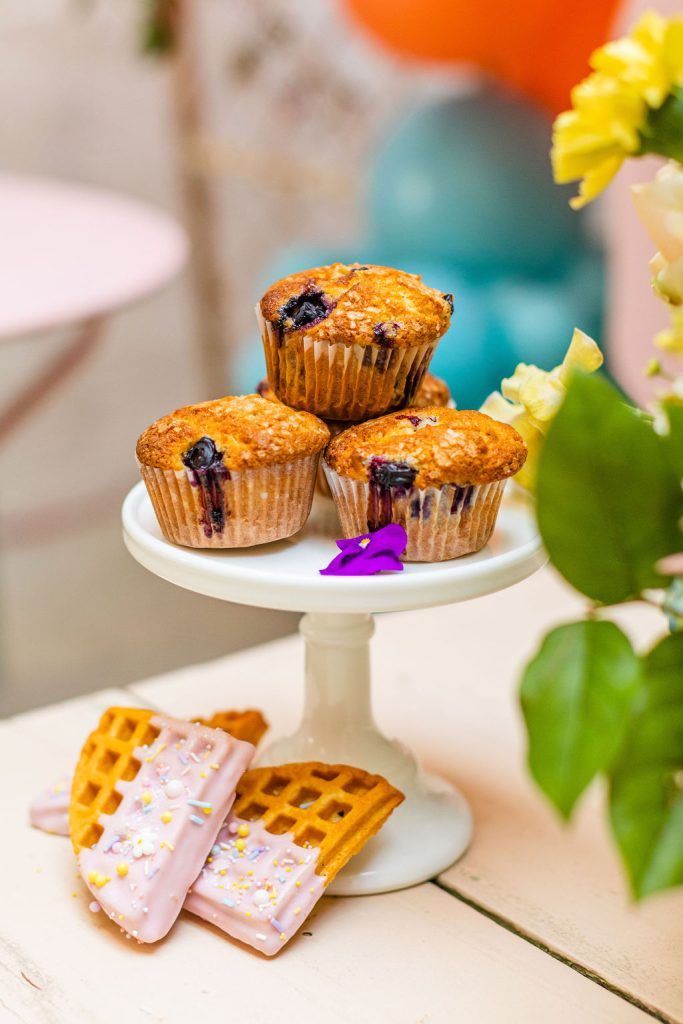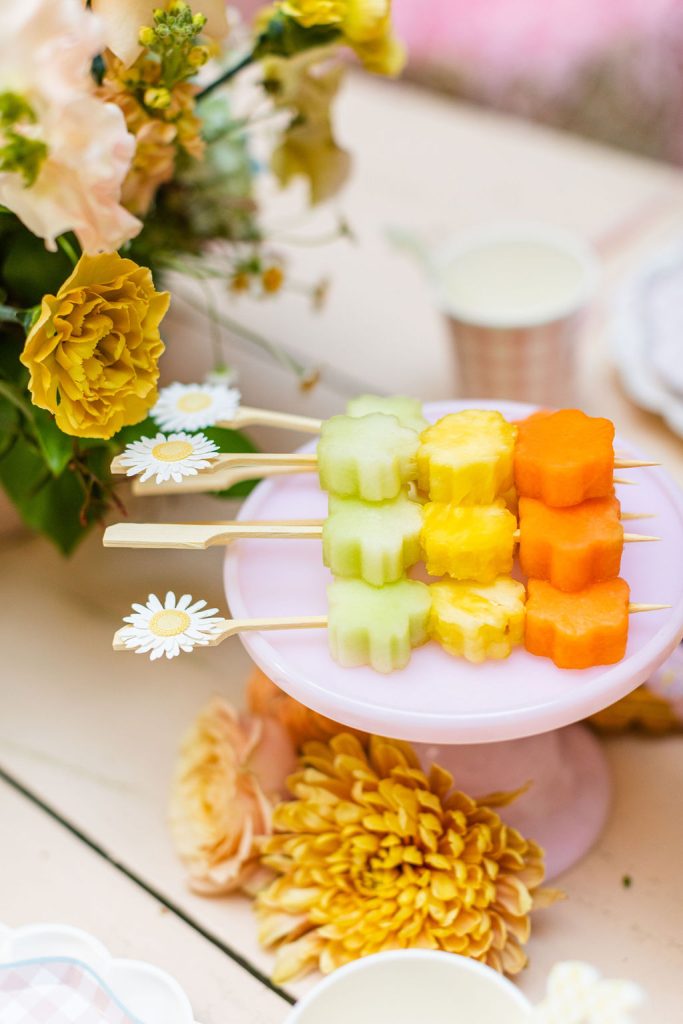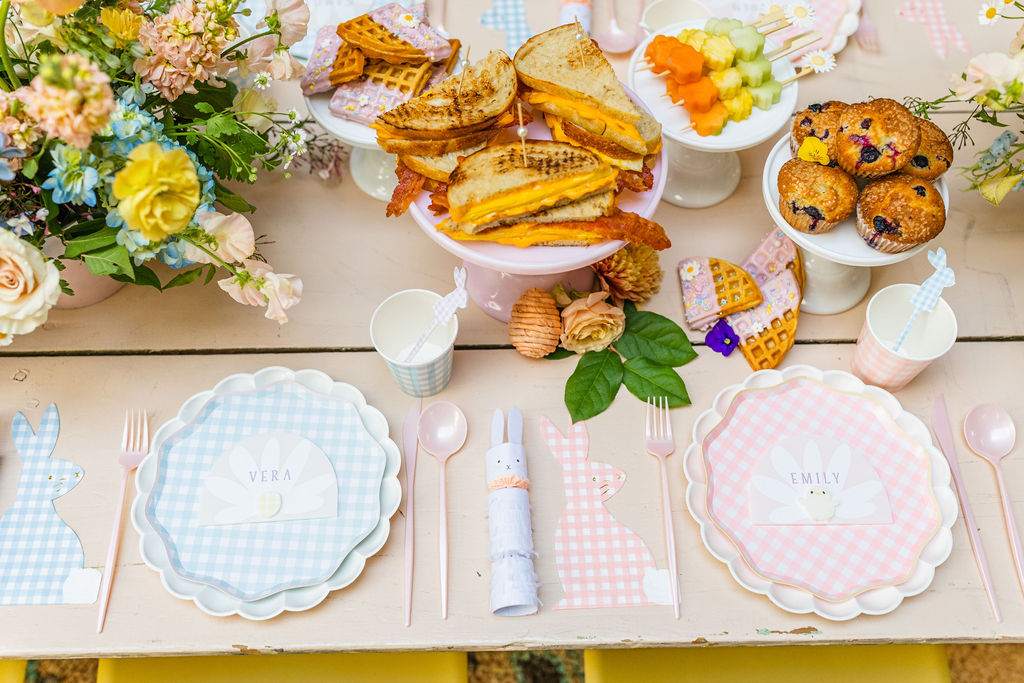 A little more pretty by Fleur.ish – because why not?!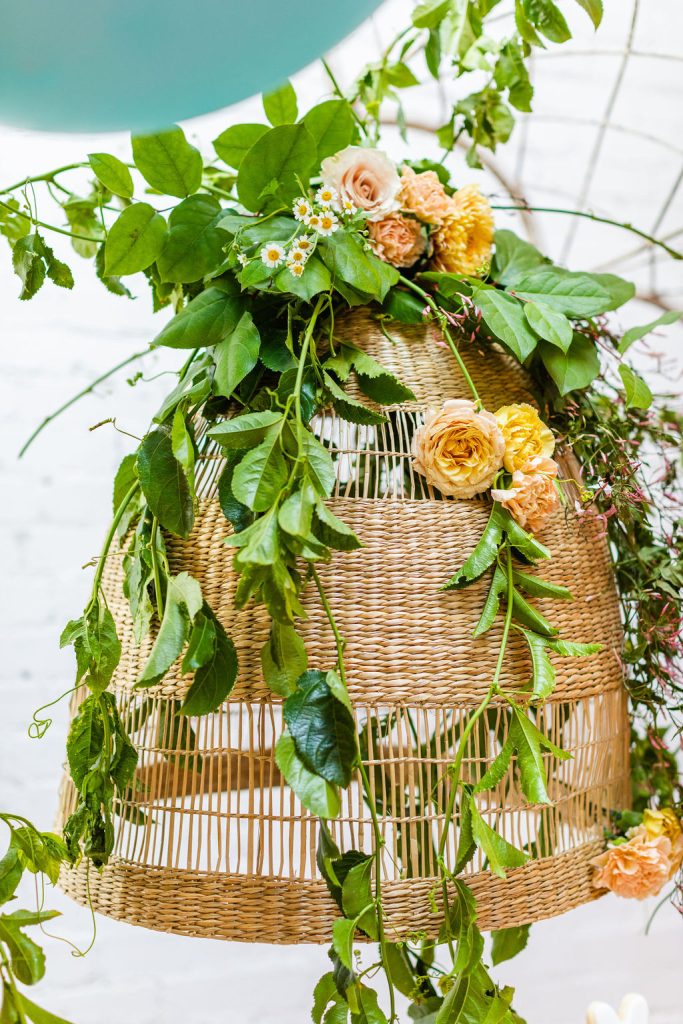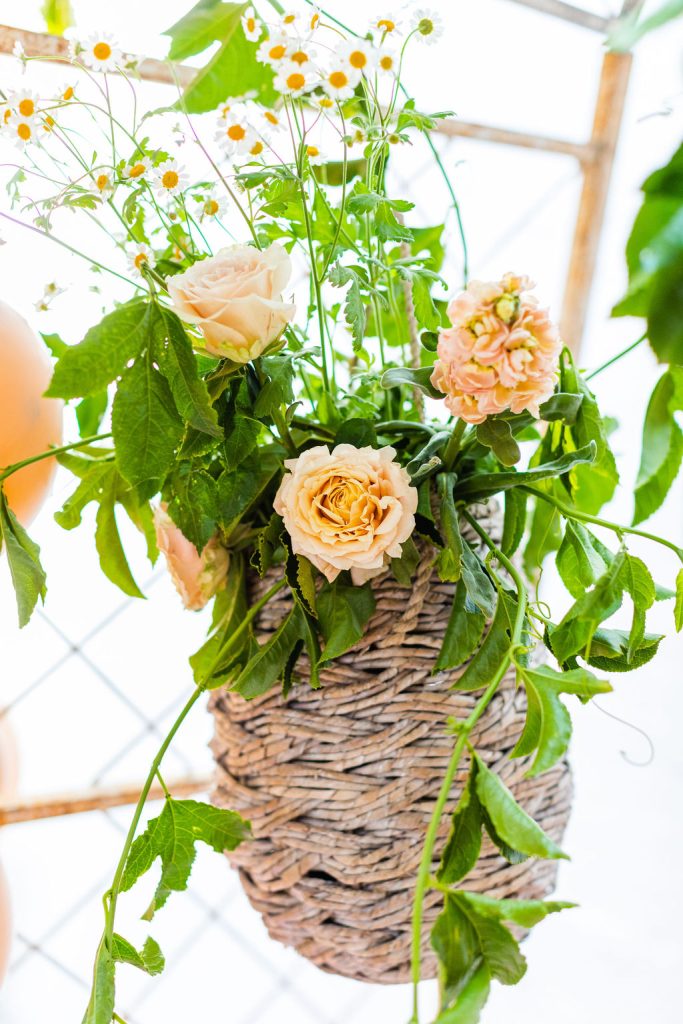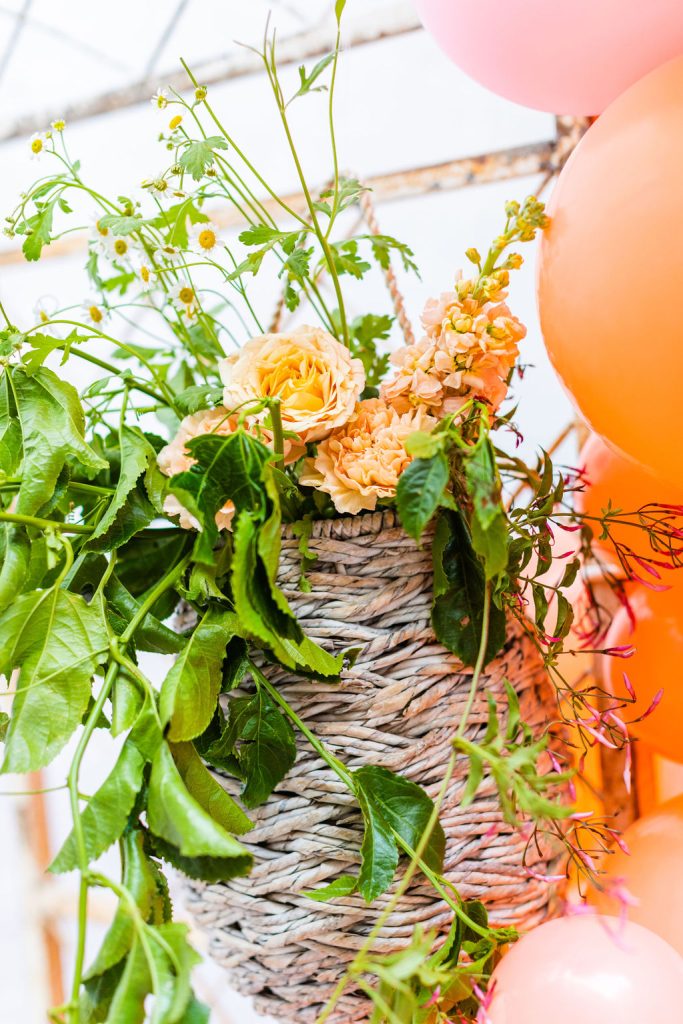 As if all that delicious food wasn't enough, but you know we had to have dessert!! The Sugar Box OC brought one of my favorite cakes to date along with the prettiest little sugar cookies. How fun is the daisy shaped cake with all of our sweet spring pastel tones?! Obsessed!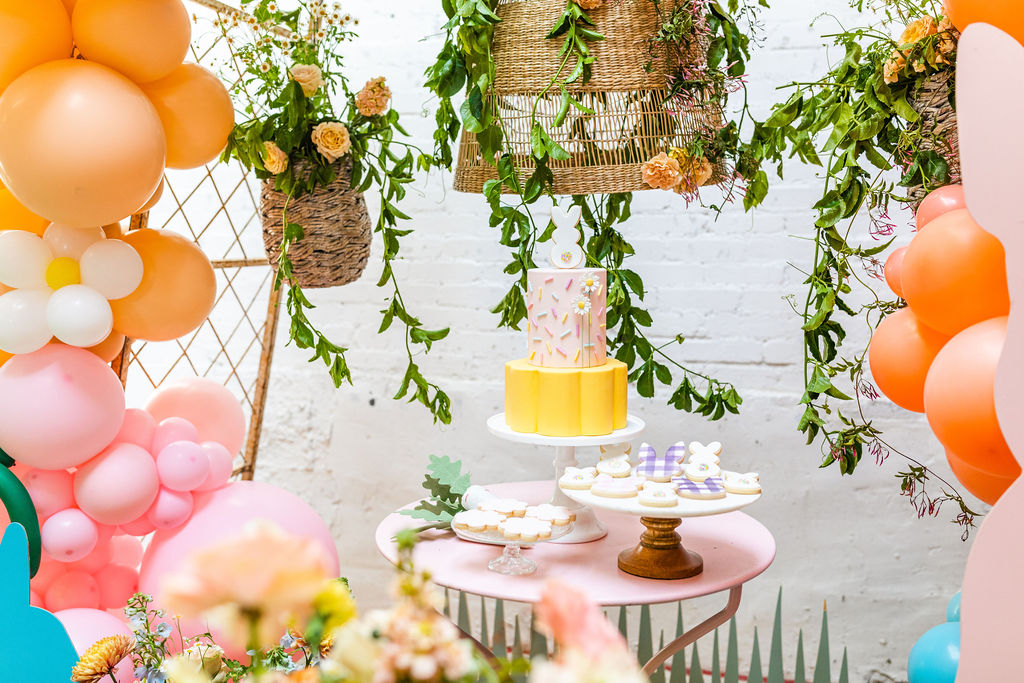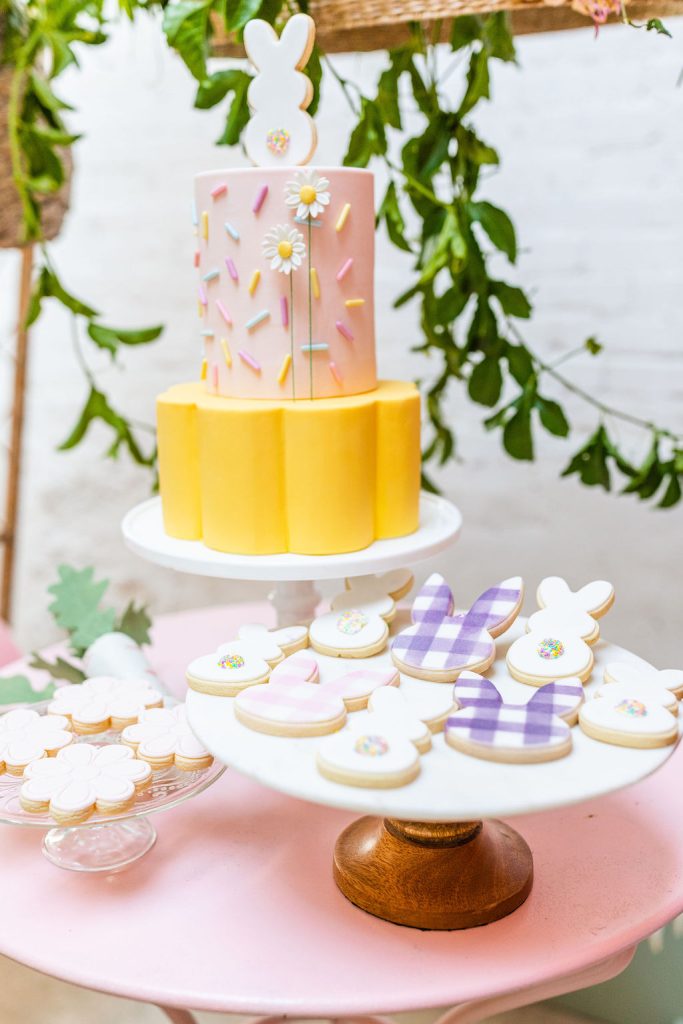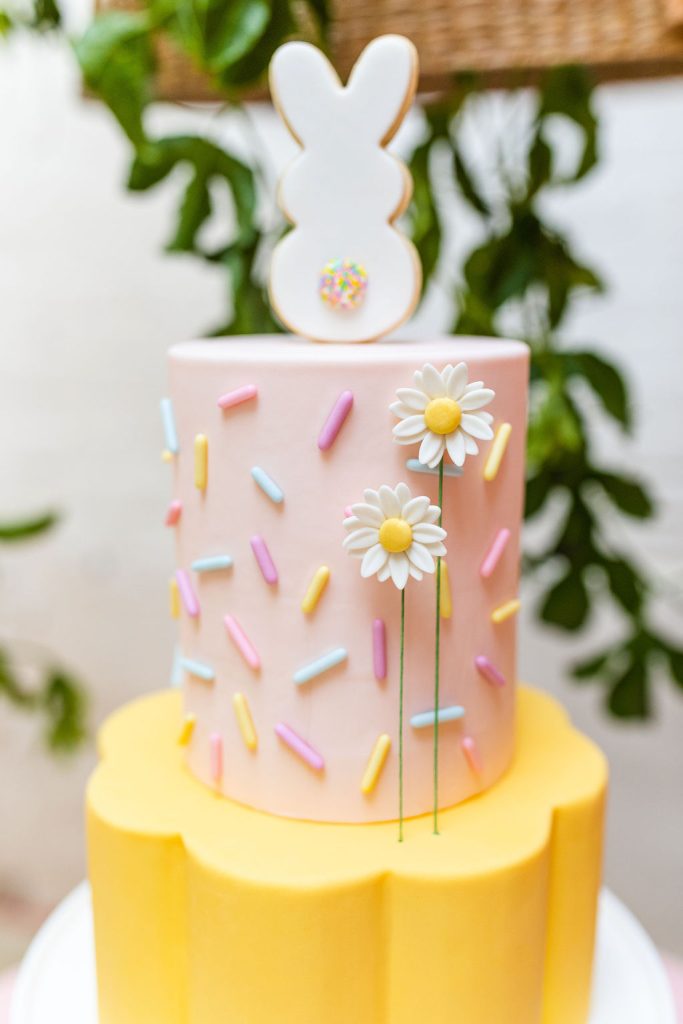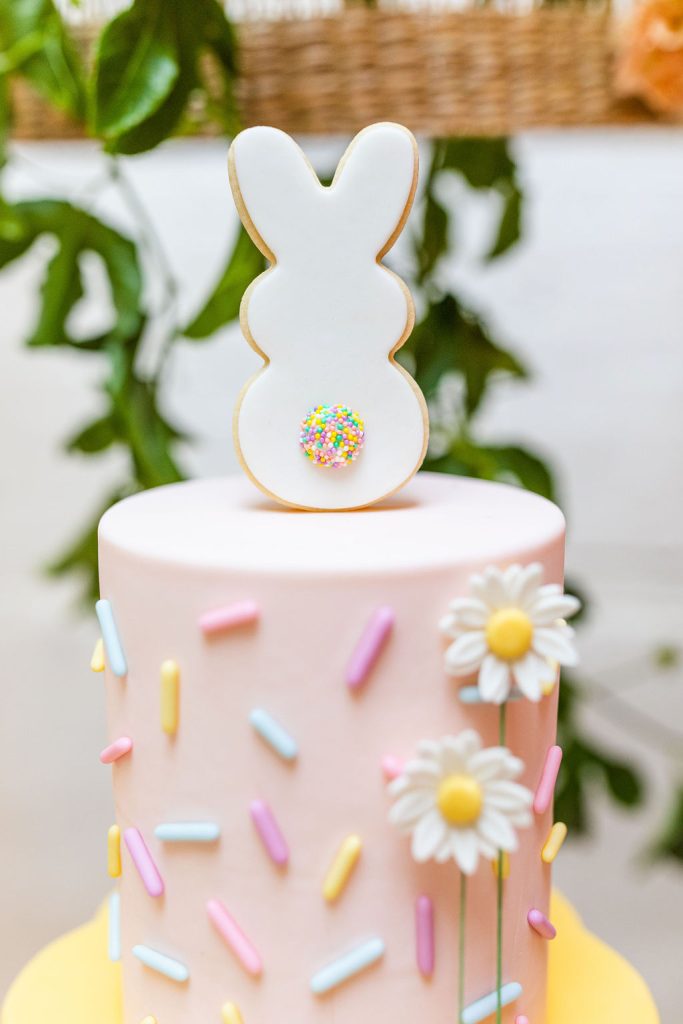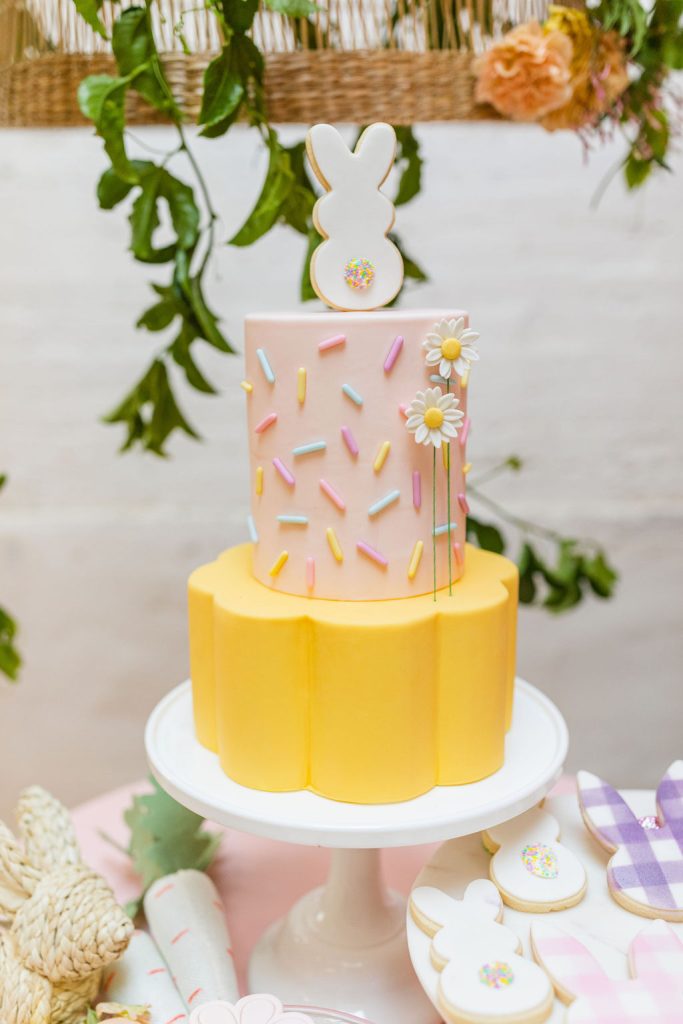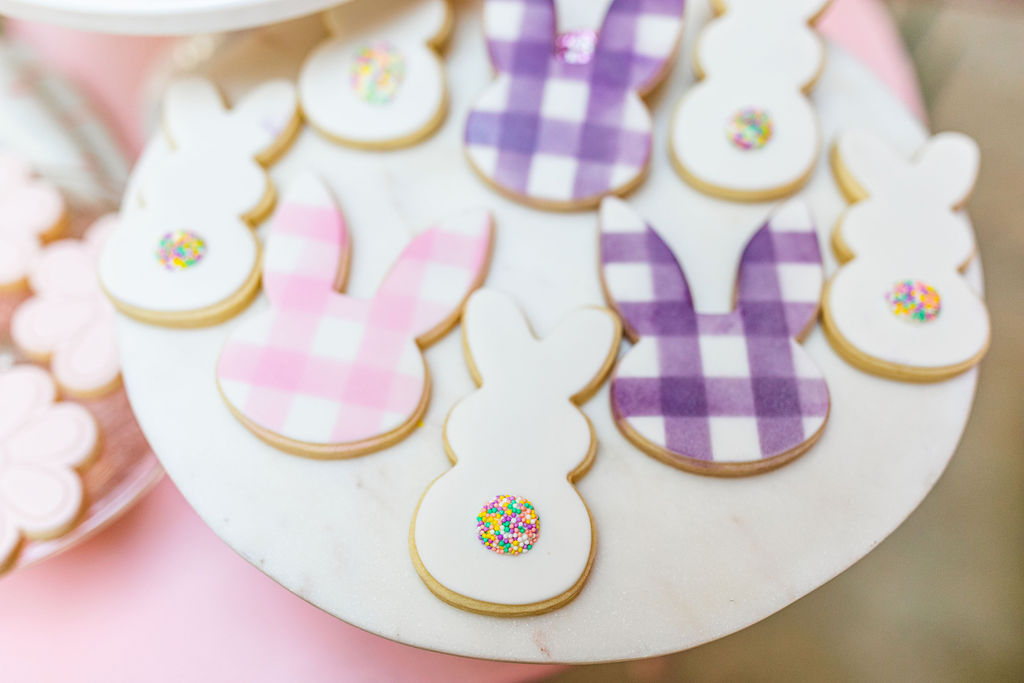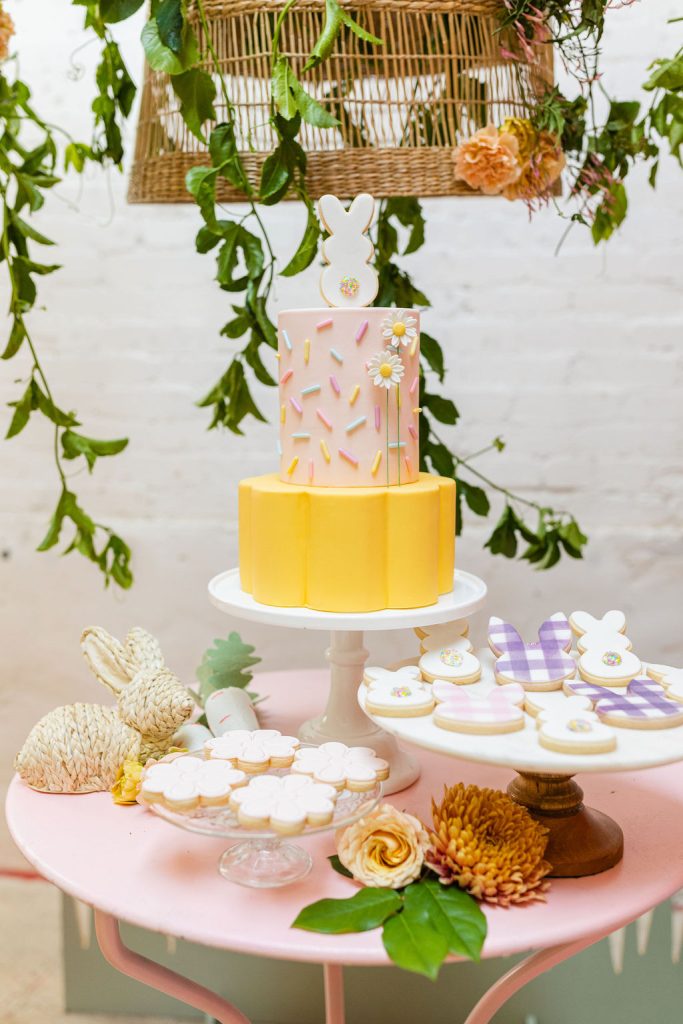 Now that's one pretty set up!!! All we need are some cute little ones…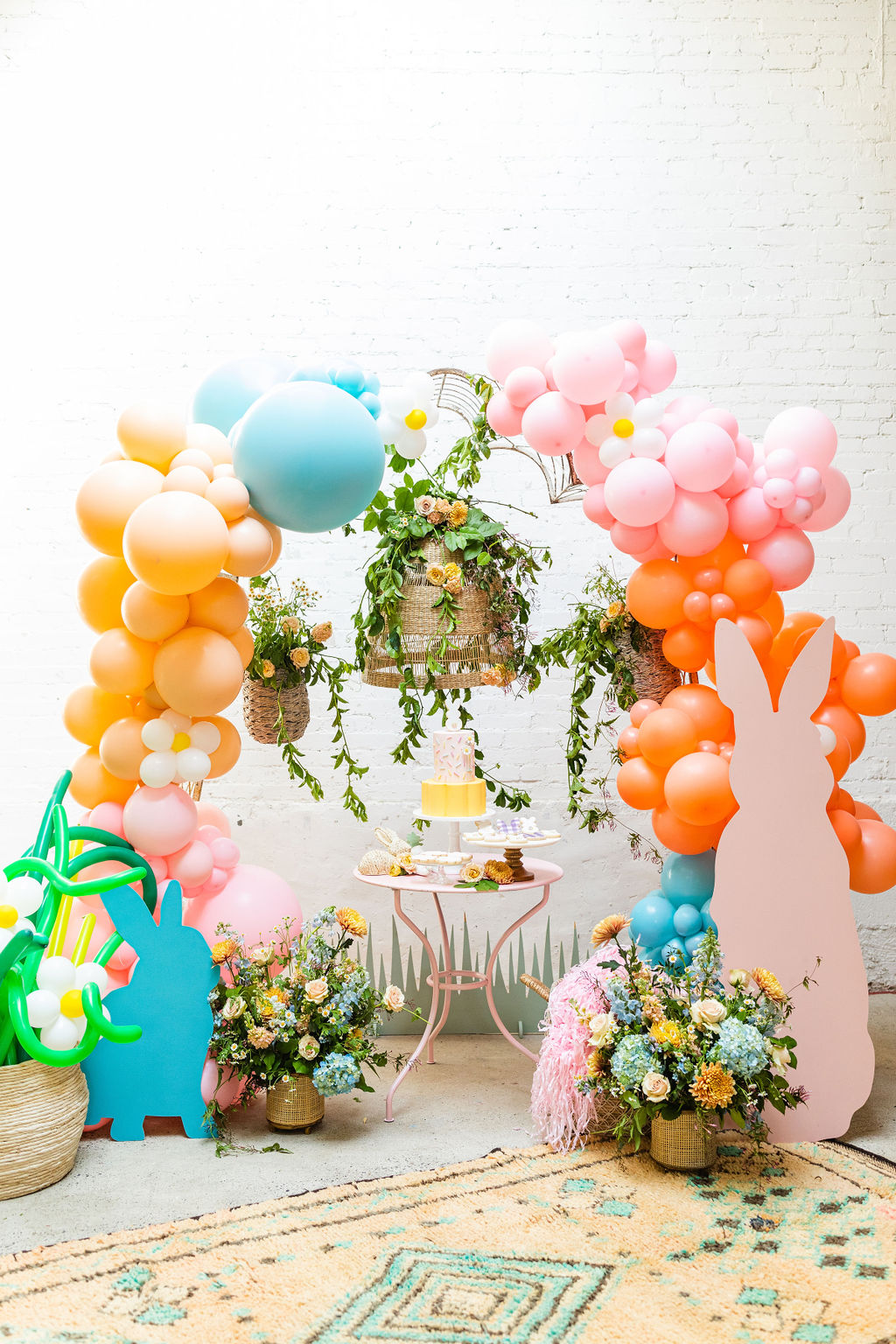 There they are!!!! These girlies in their Wild & Rae and The Daydream Republic accessories could not be cuter!!! So many cute Easter outfit ideas right here!!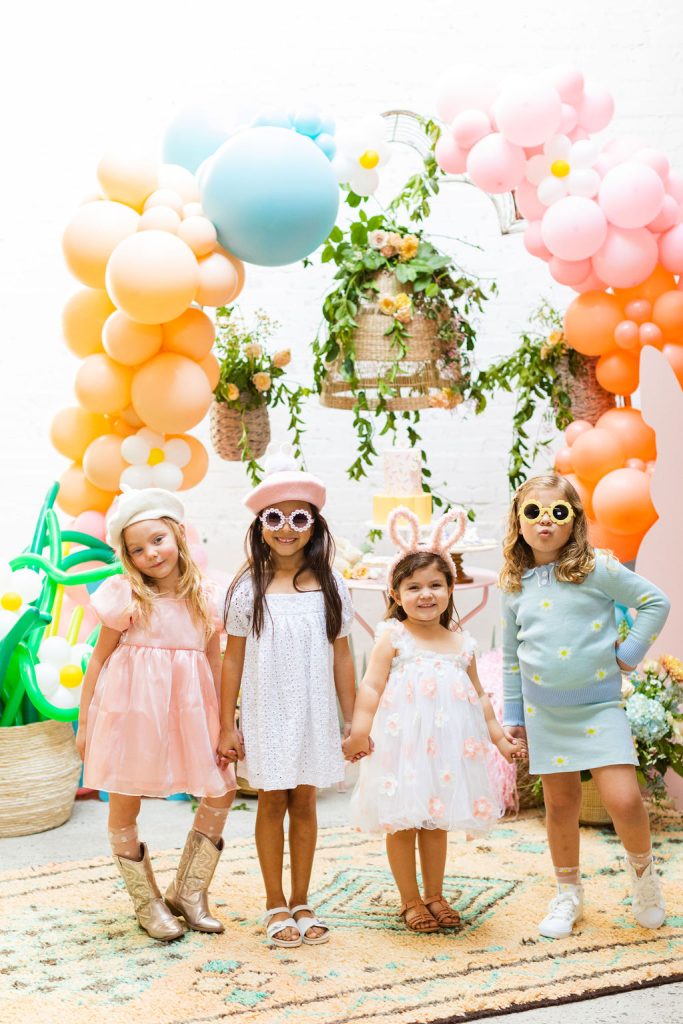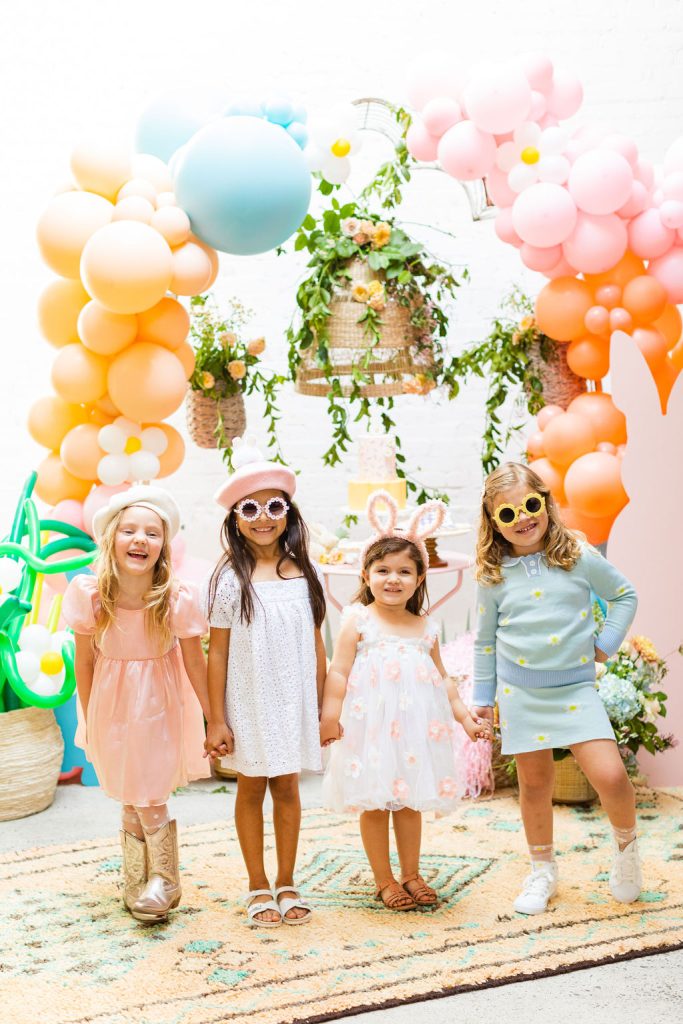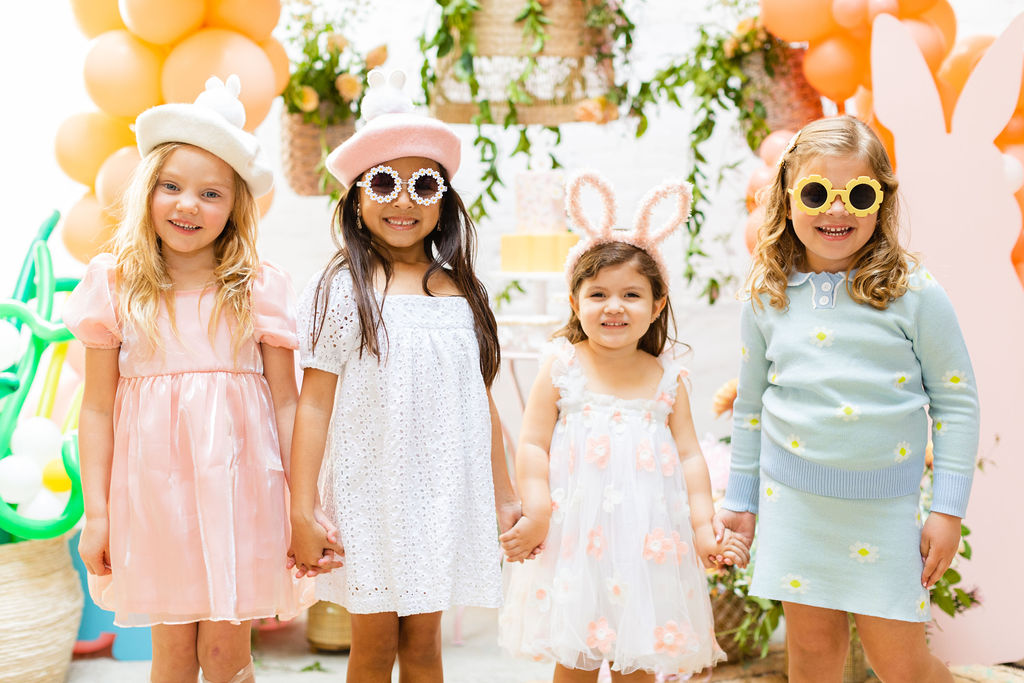 I love how the girls at our shoots end up loving on each other so much!! It's the sweetest…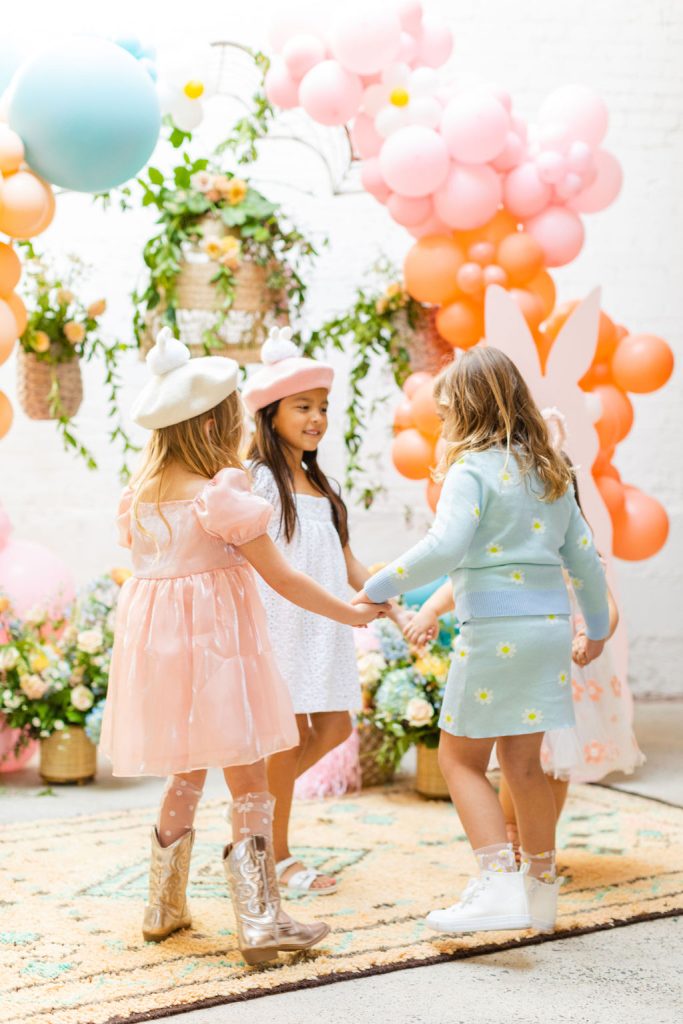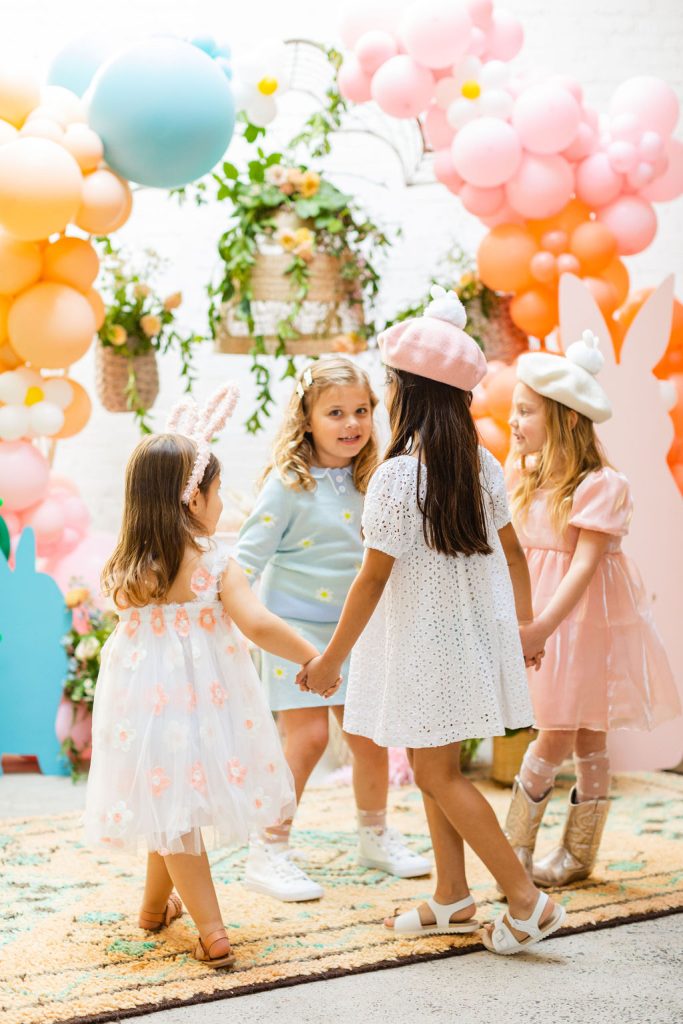 See what I mean!!!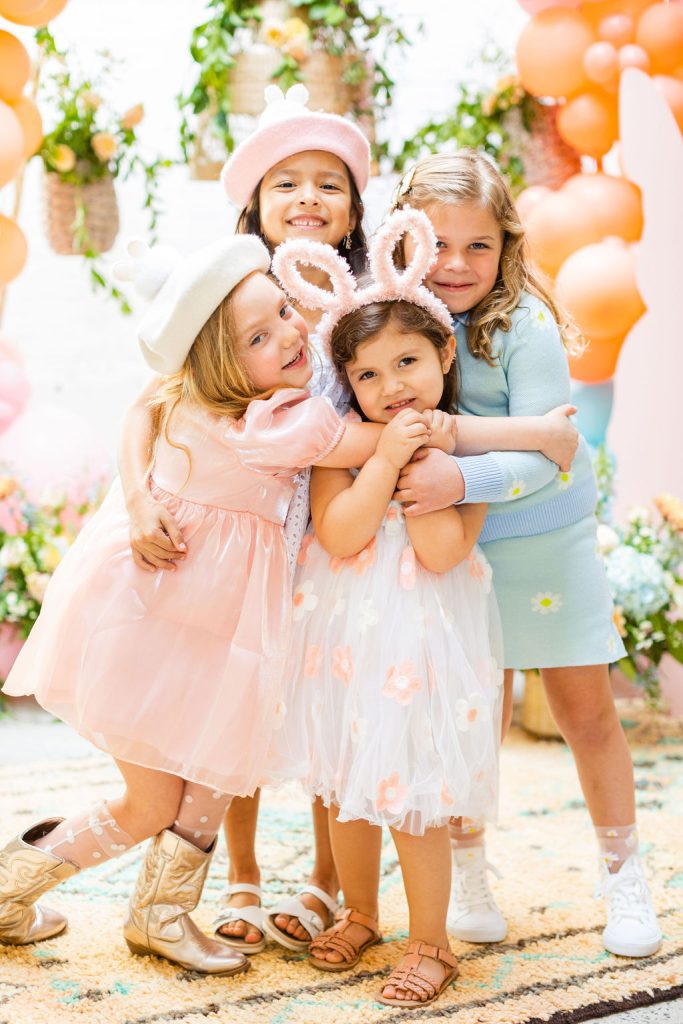 First up is Harlow who knows how to strike a pose!!! I love her boots, can I wear this outfit?!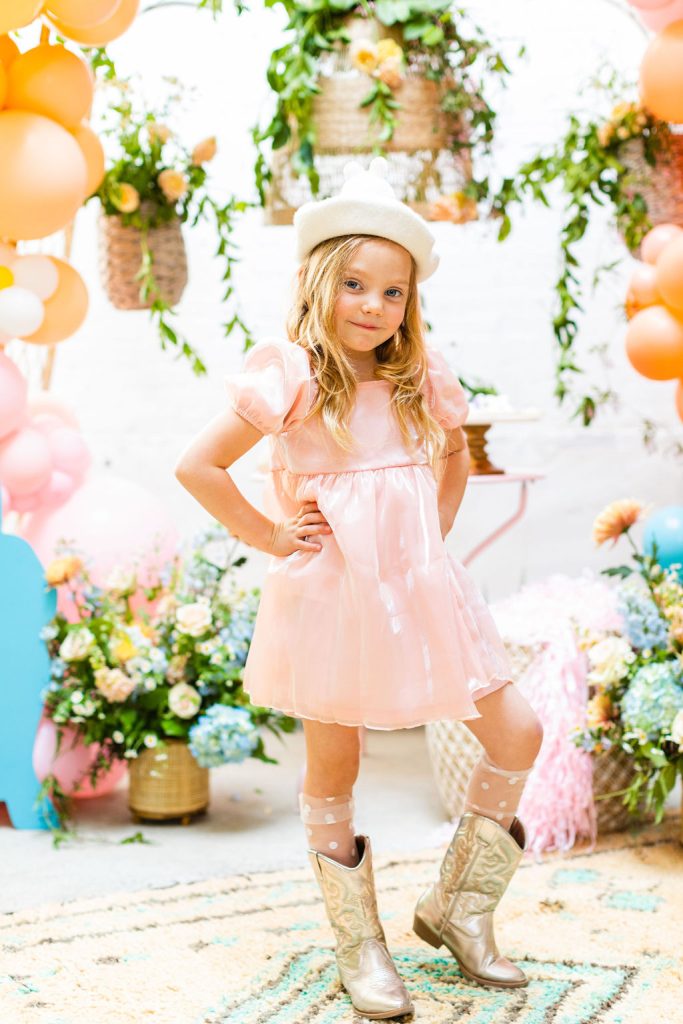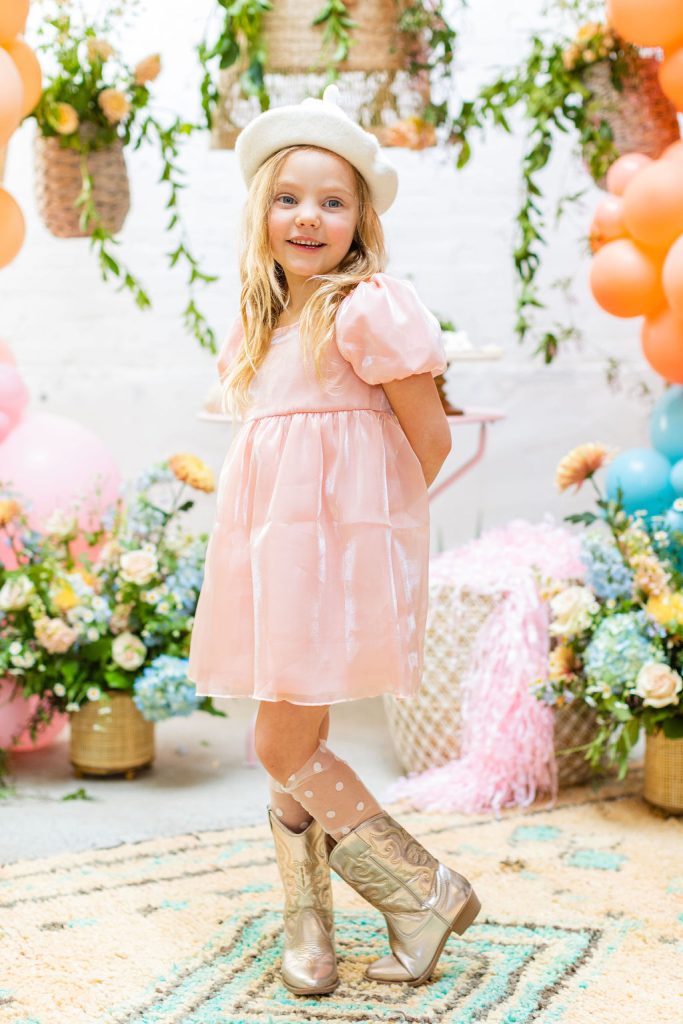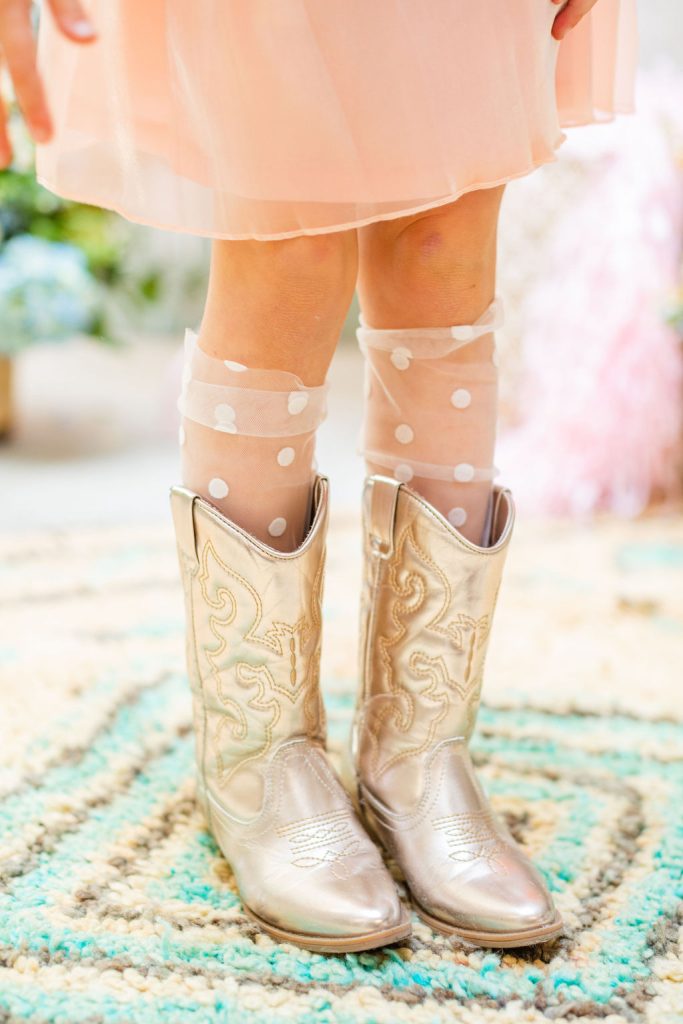 Onto Miss Mila!! Aka Sabrina from Golden Arrow's adorable granddaughter. Such a cutie!!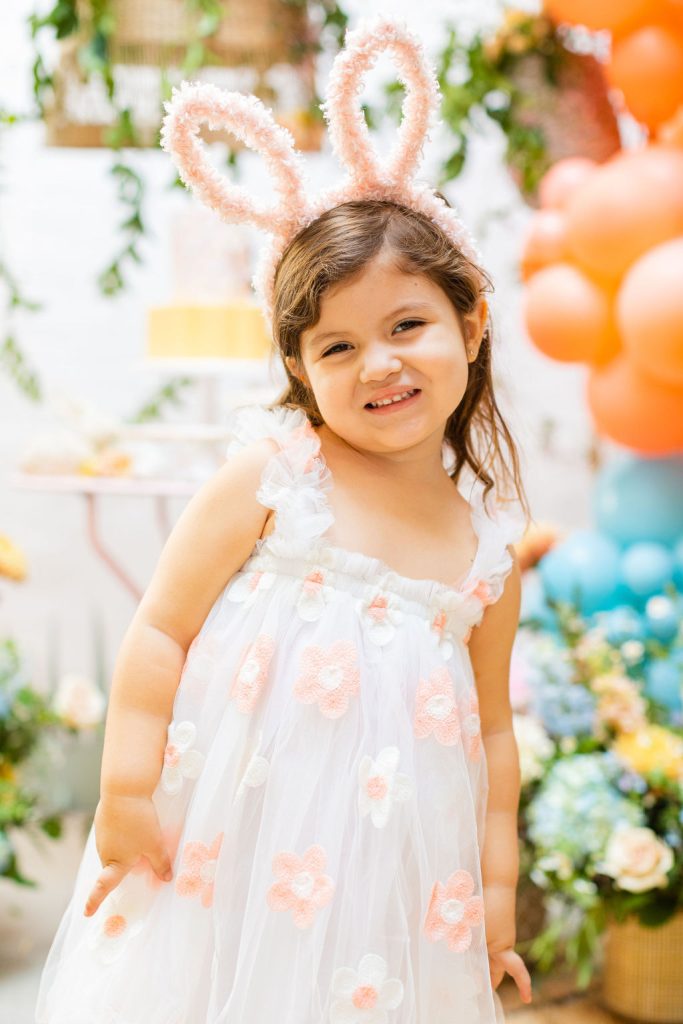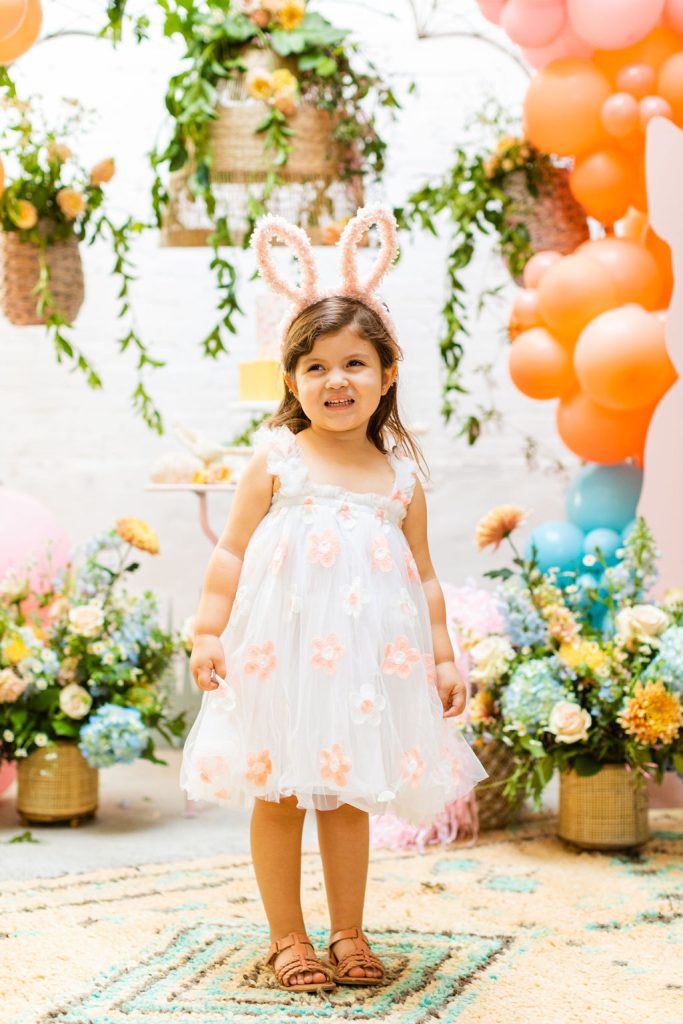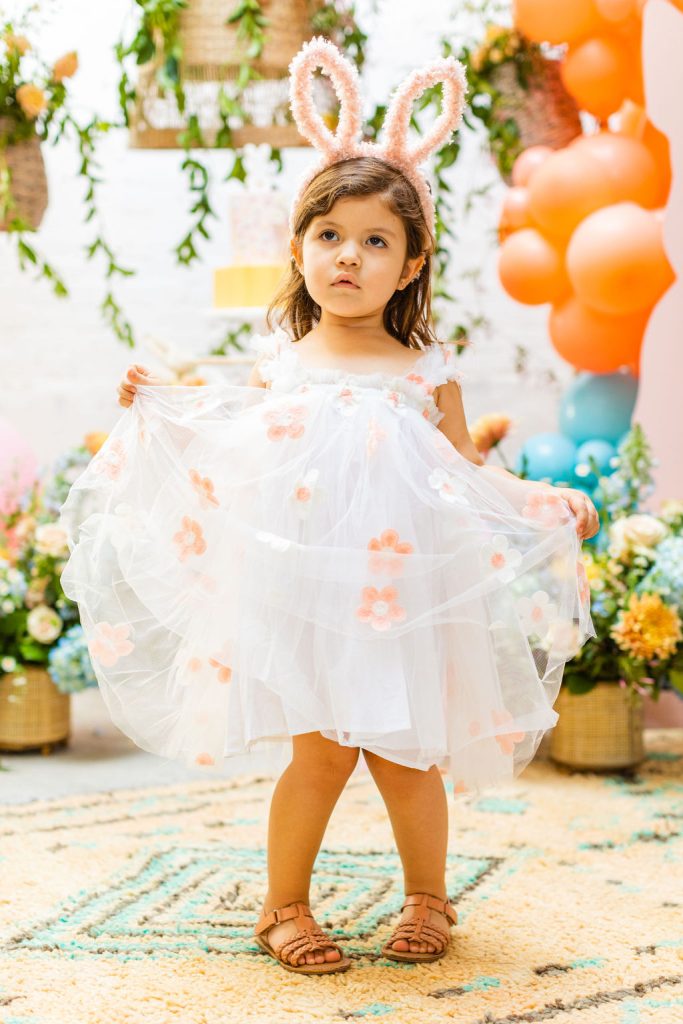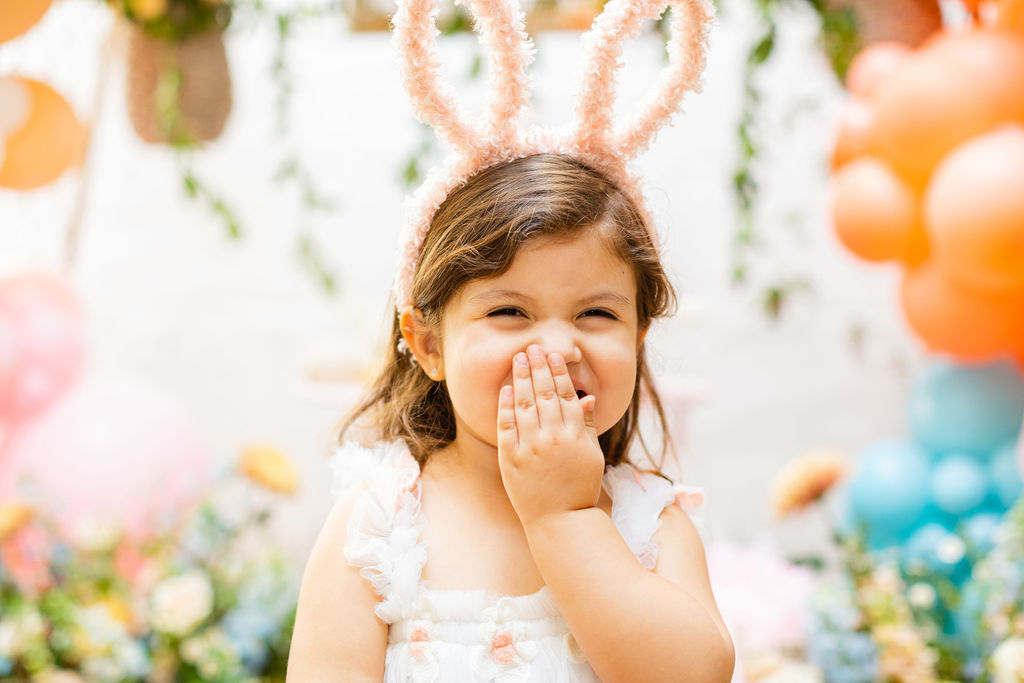 My girl Camila who is always in for a Beijos shoot and I love her for it!!! She brings all the sweet smiles!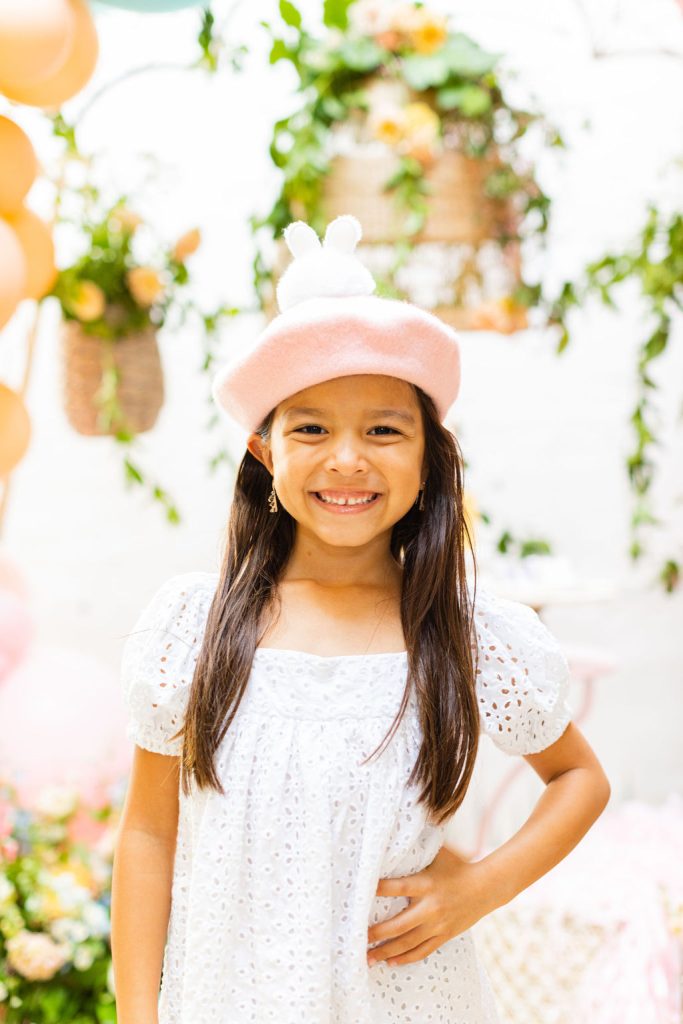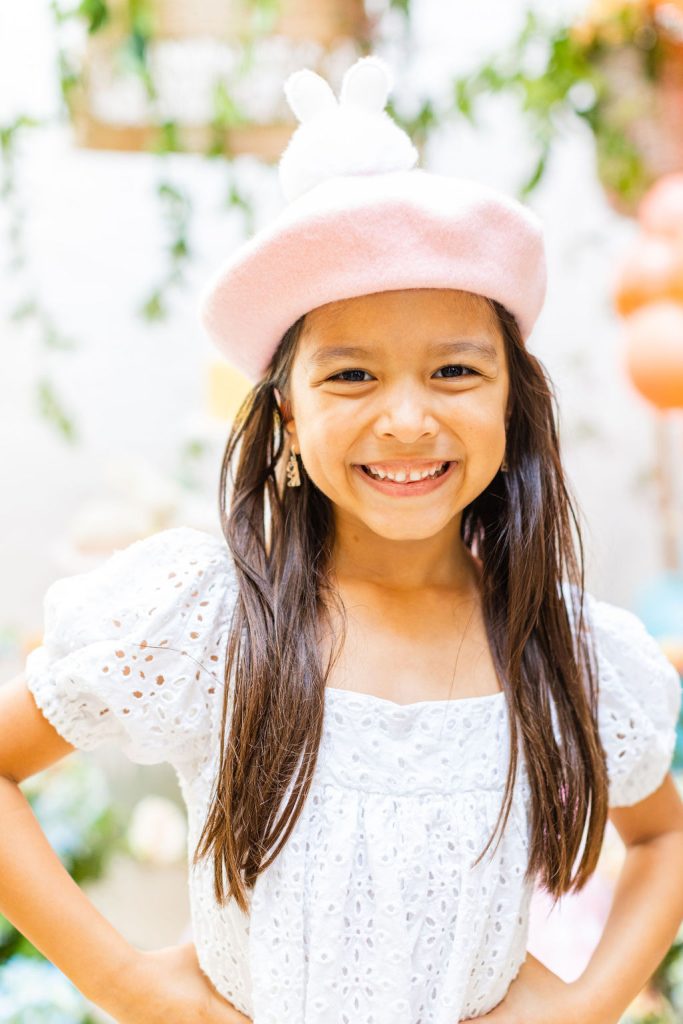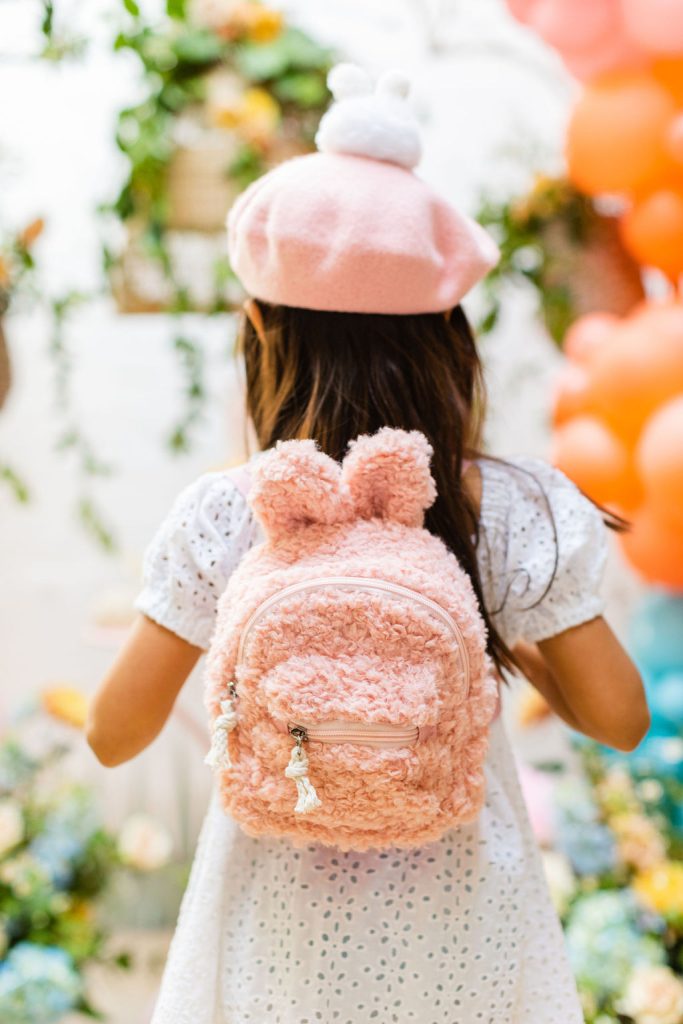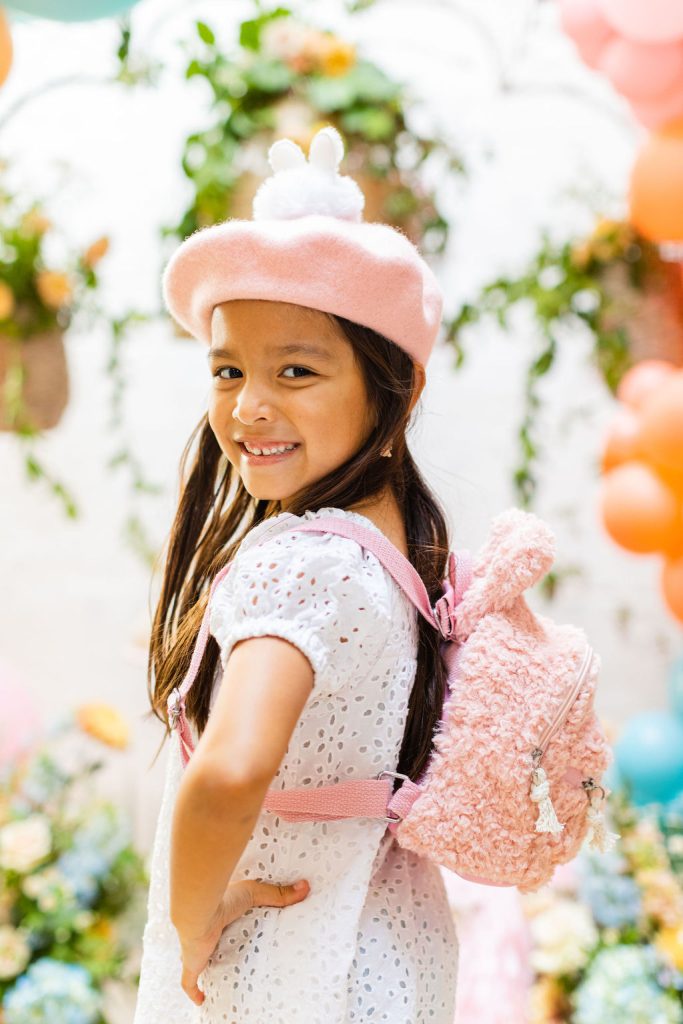 Last but not least, sweet Ella! Her mommy is the other half of Golden Arrow, Melissa! So darn cute!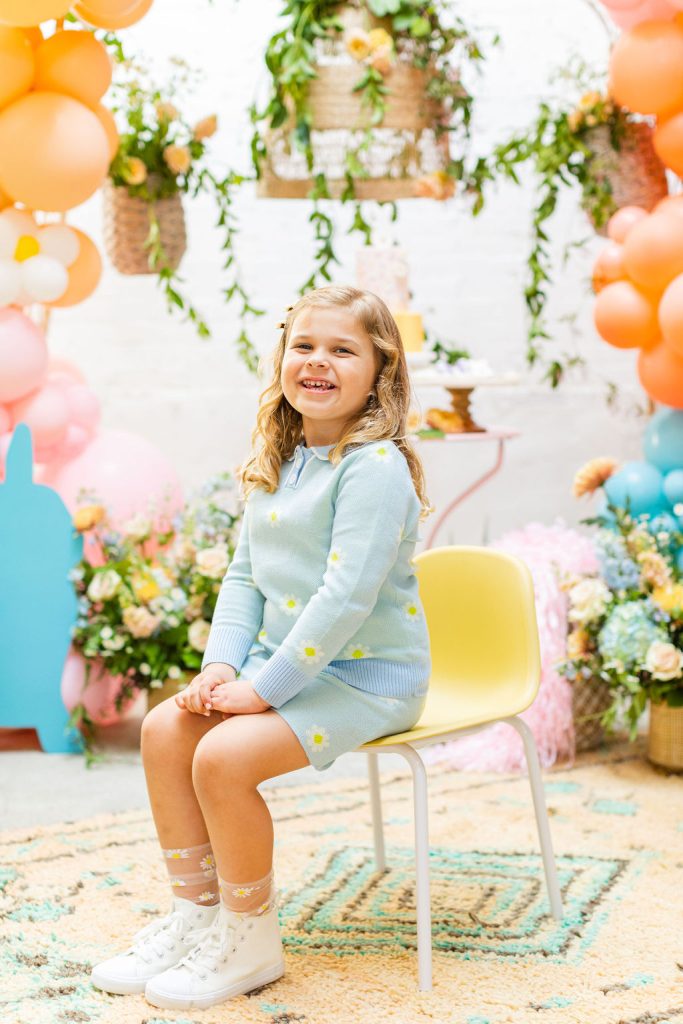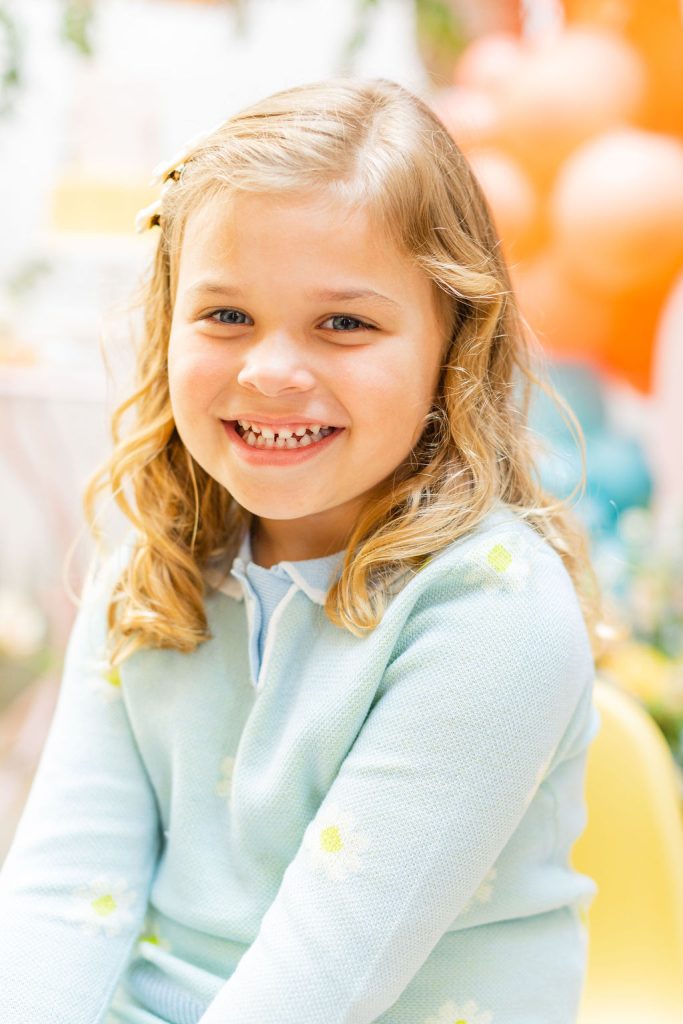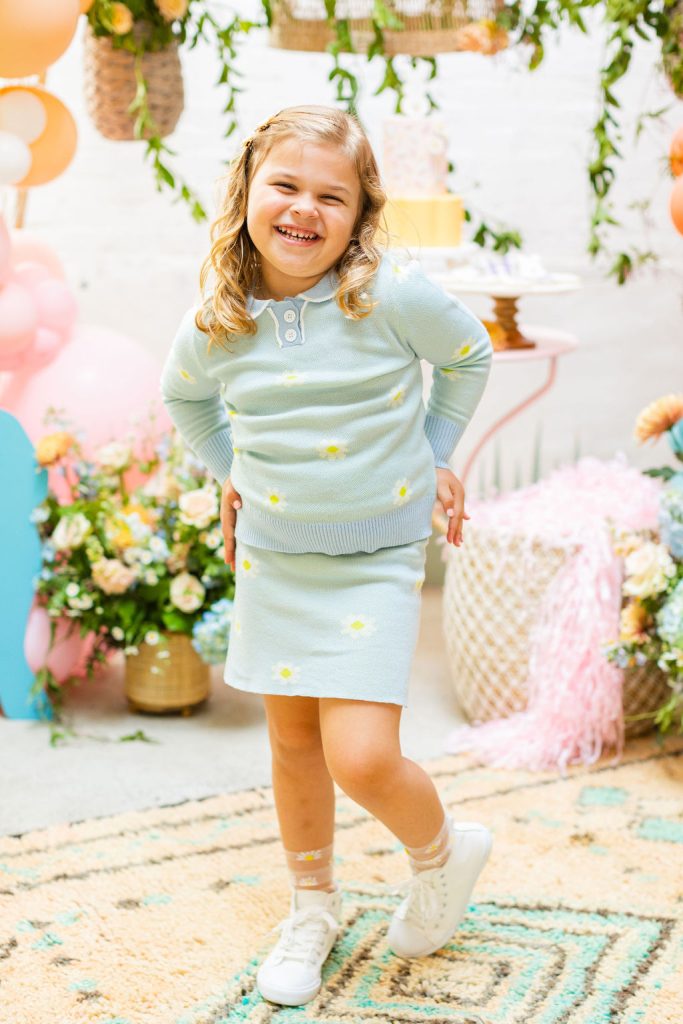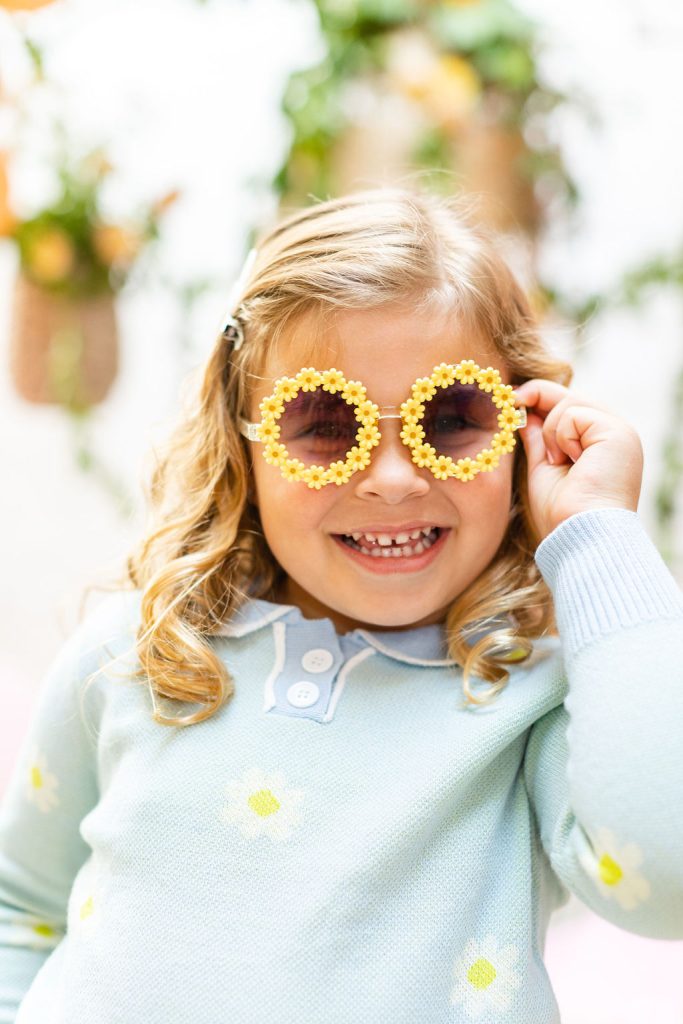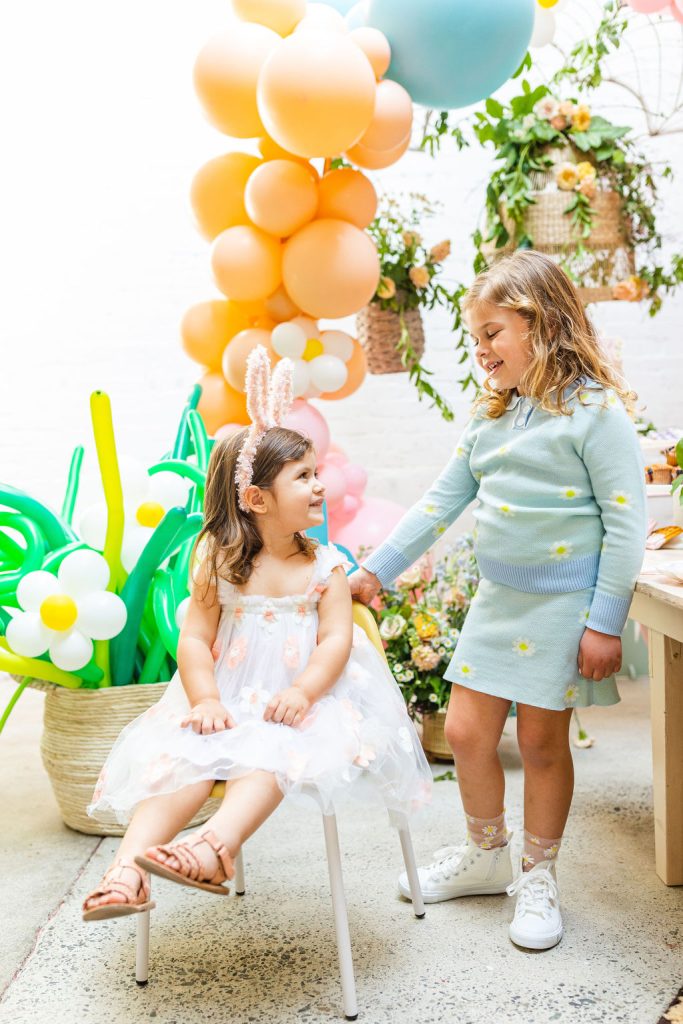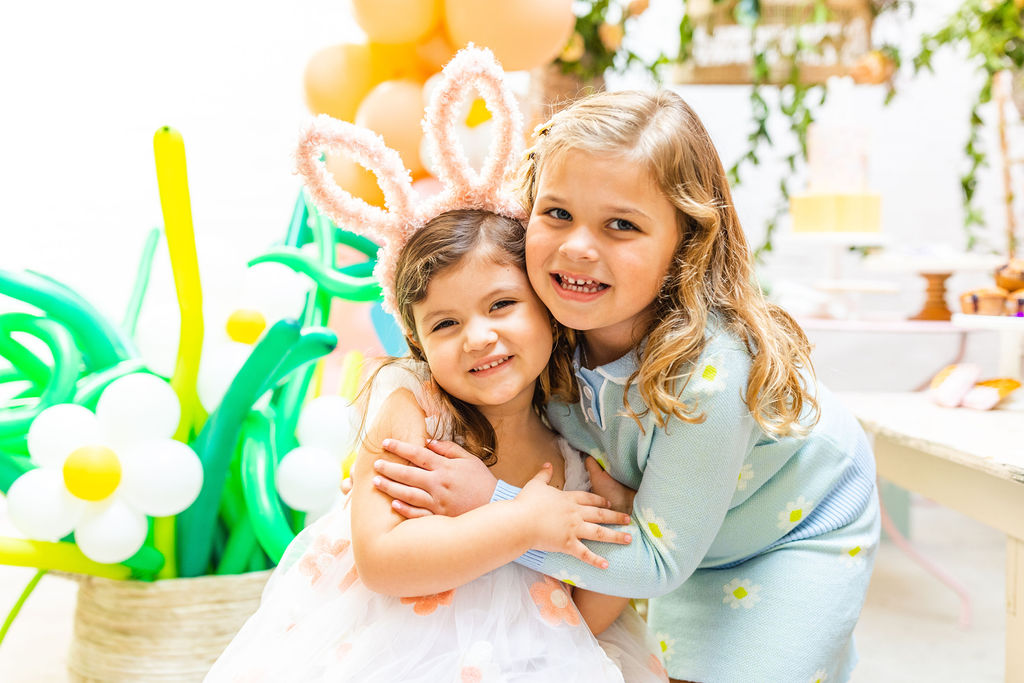 We are always down for cute puns with signage and luckily Kaylyn from Pirouette Paper thinks of them!!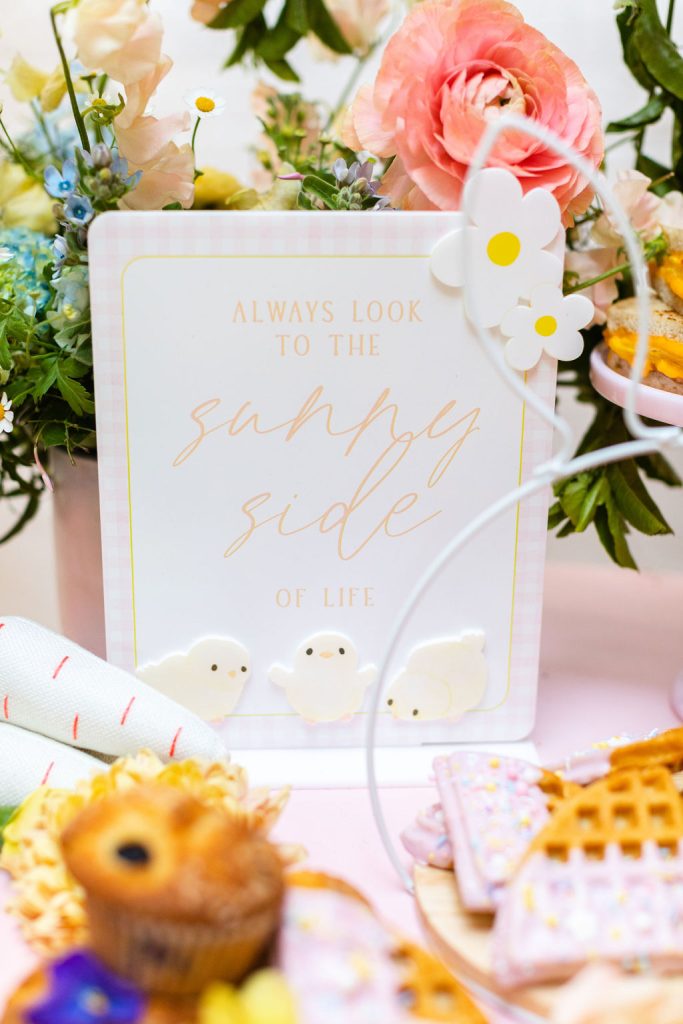 There's all that Taylor Made Catering yummy food in one spot!! I want to dive right in!! Who's ready for brunch?!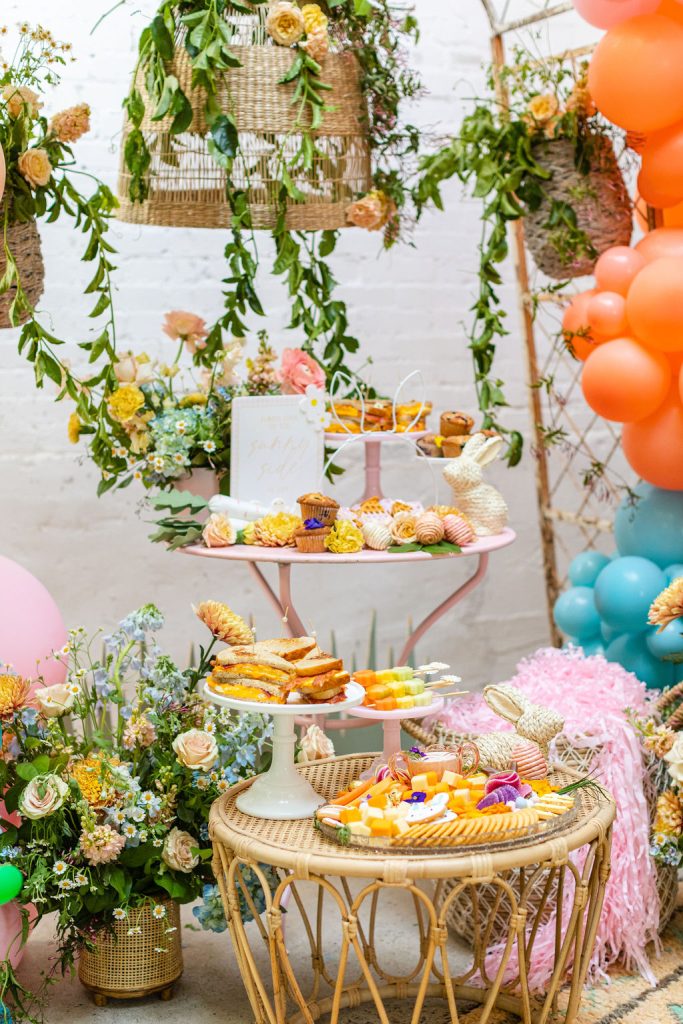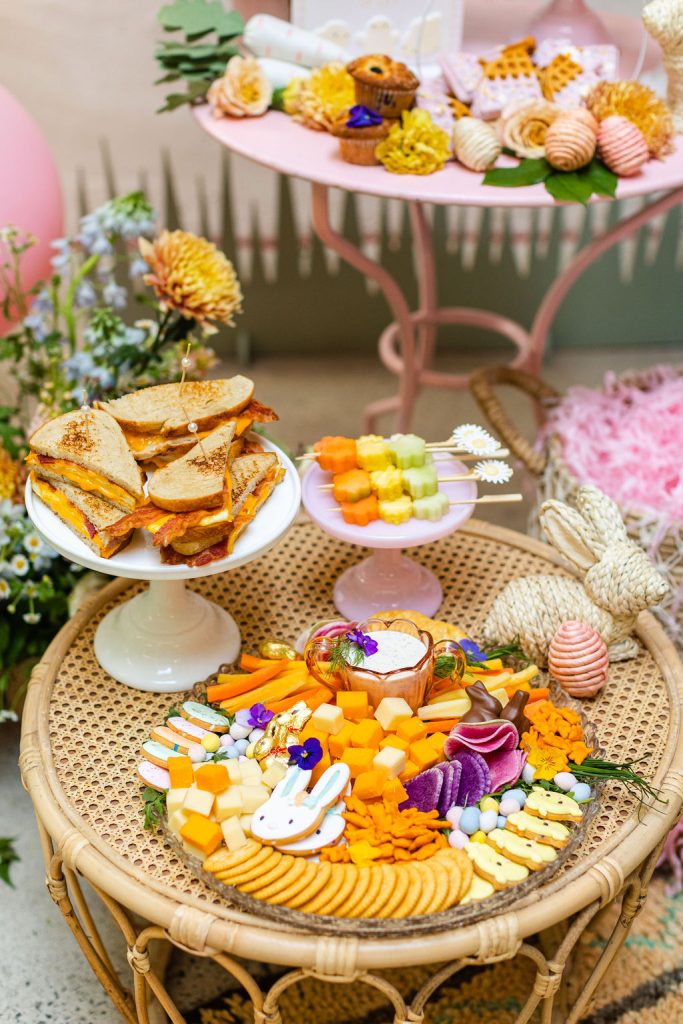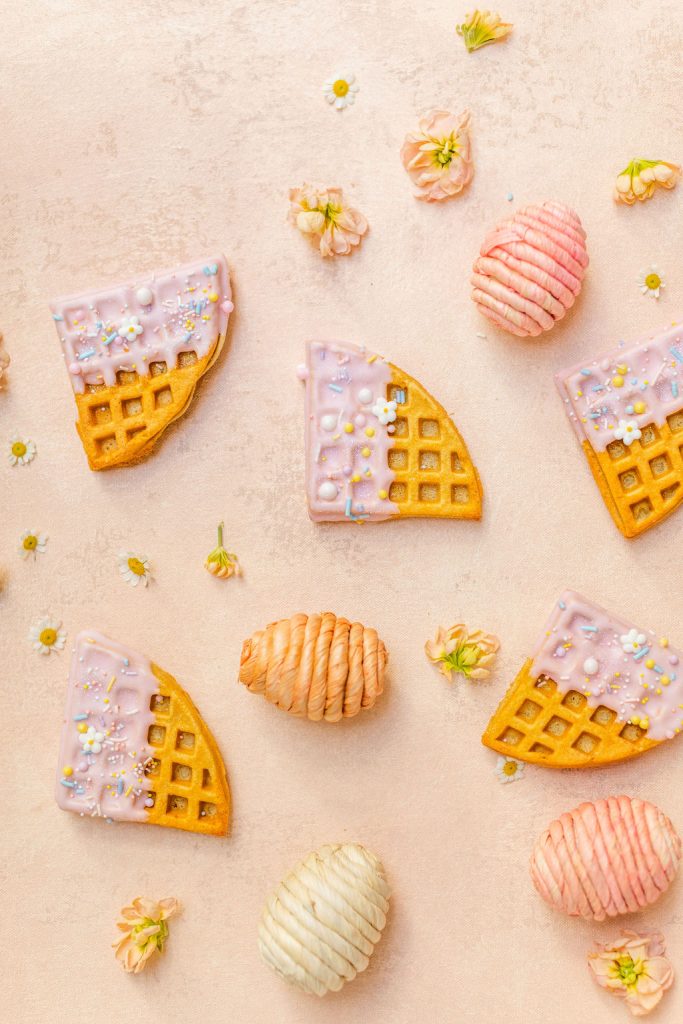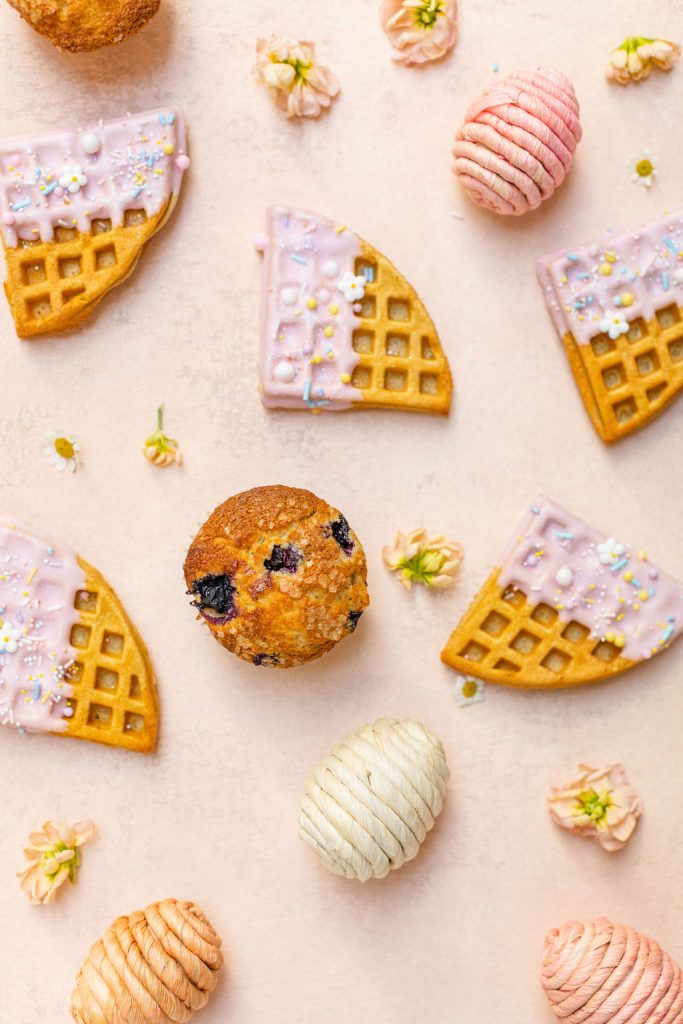 We love Easter & Spring and all these pretty colors over here!! This was a fun one for sure!!!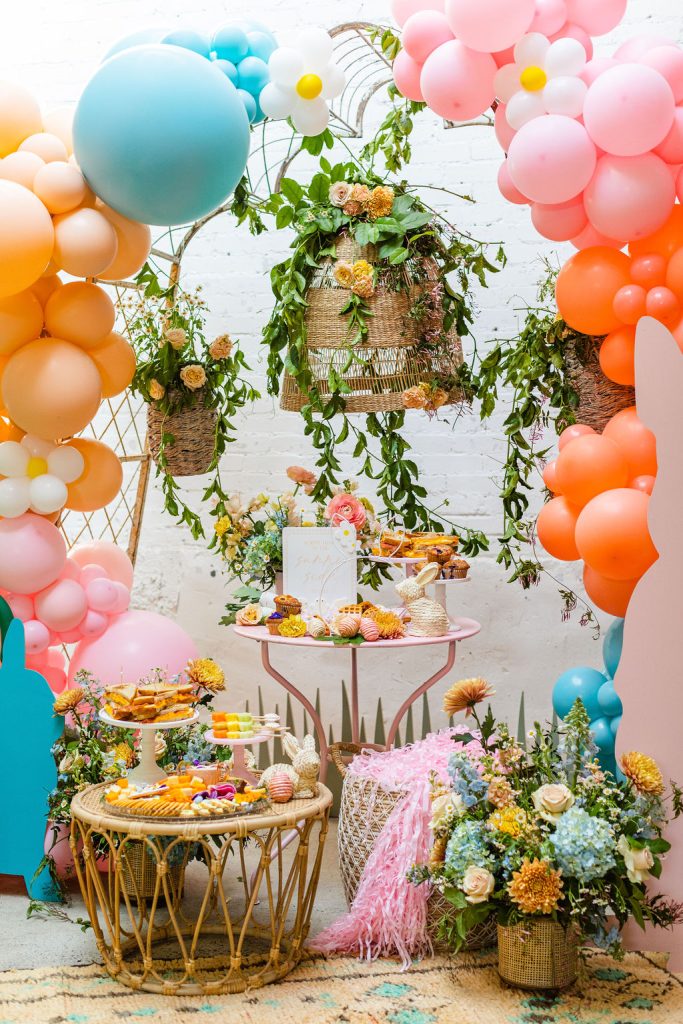 More to pretty Easter ideas to come this week and next friends, stay tuned!!
xx
Jacquelyn