With Fall fast approaching we wanted to throw a sweet party for the littles to enjoy! We were inspired by the woods and all things mushroom to create this cuteness. Meri Meri had the most adorable plates that we used as inspiration then headed outside to make some magic! There's nothing better than those rich Fall colors in nature, plus we added some really cute details, amazing desserts, and incredible flowers. Oh, and of course the most adorable little models! Keep scrolling to see mush, mush more!!!
Photos by the talented Alison Bernier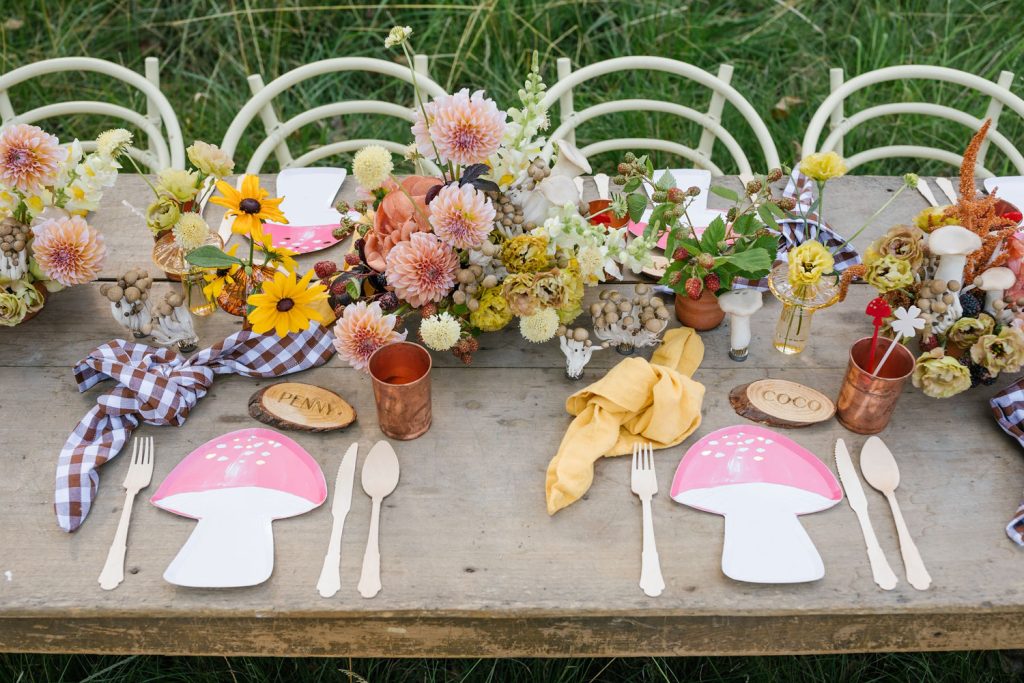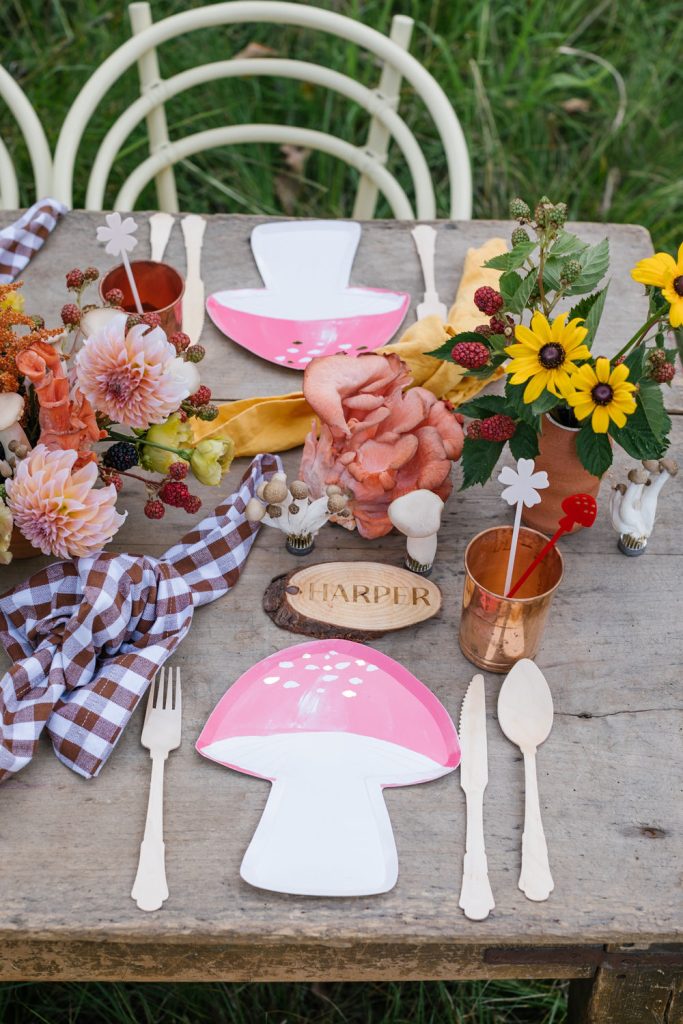 Starting with an invite for the fungis & gals! Poppy Jack Shop never disappoints! All the adorable details with the perfect invitation. I can't get enough!! It's all styled on a pretty Chasing Stone mat.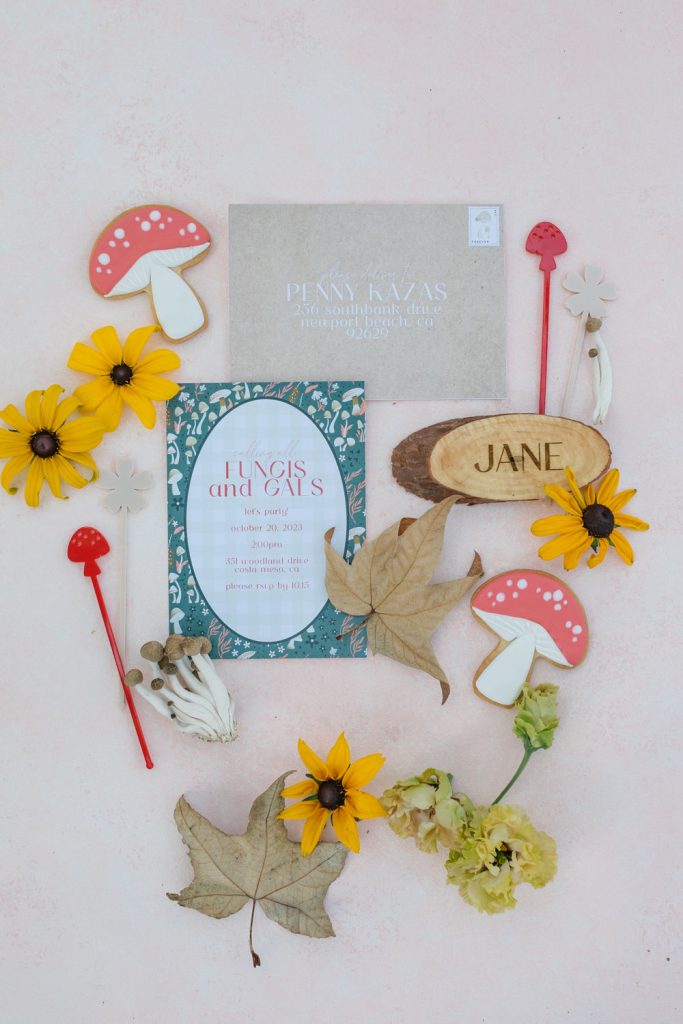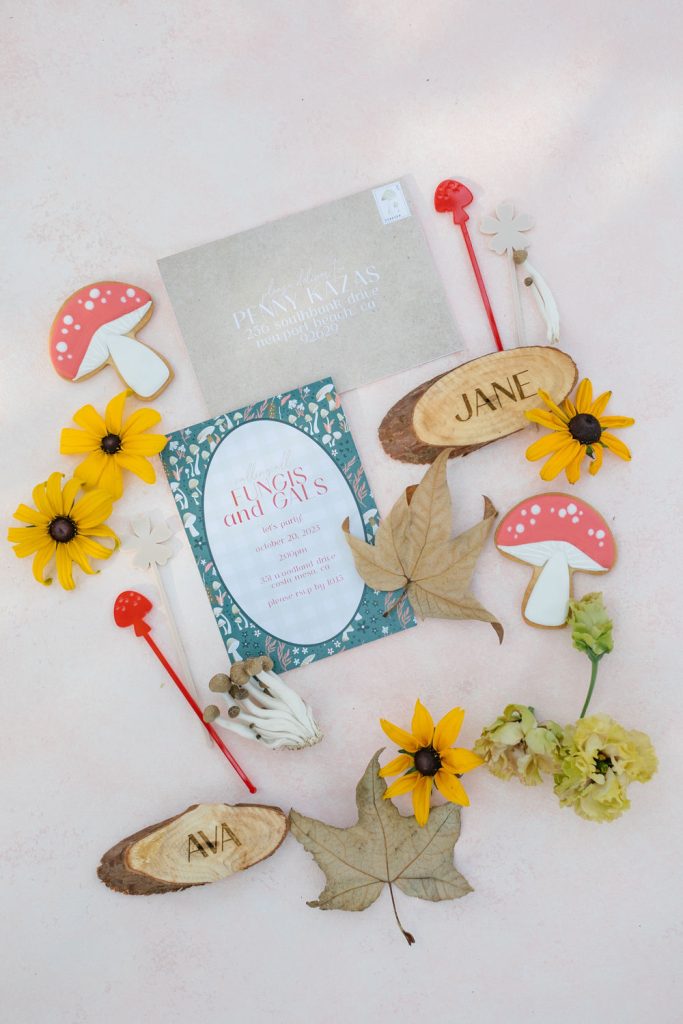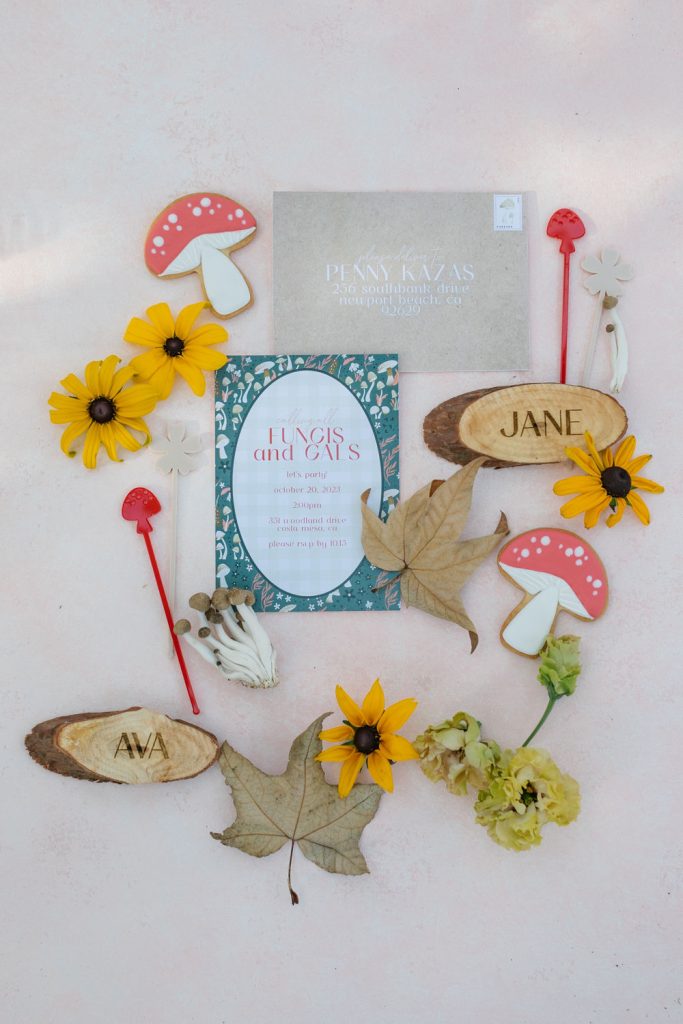 Nothing but pretty this way!! That light is even magical! Our friends at Sweet Salvage Rentals brought their adorable kid's chairs and table. She has the most amazing collection of kid's chairs and I couldn't resist using these yellow rattan ones. Not Just in Novels added her truly incredible floral arrangements full of Fall goodness and lots of mushrooms! I love all the different textures and colors she always adds to her pieces. Gorgeous!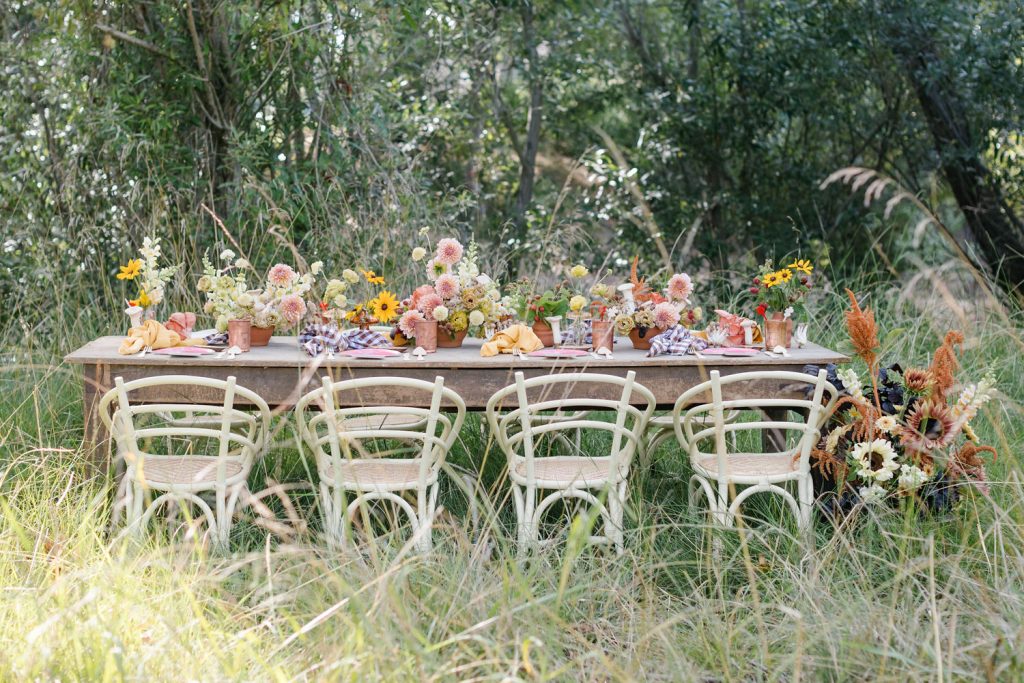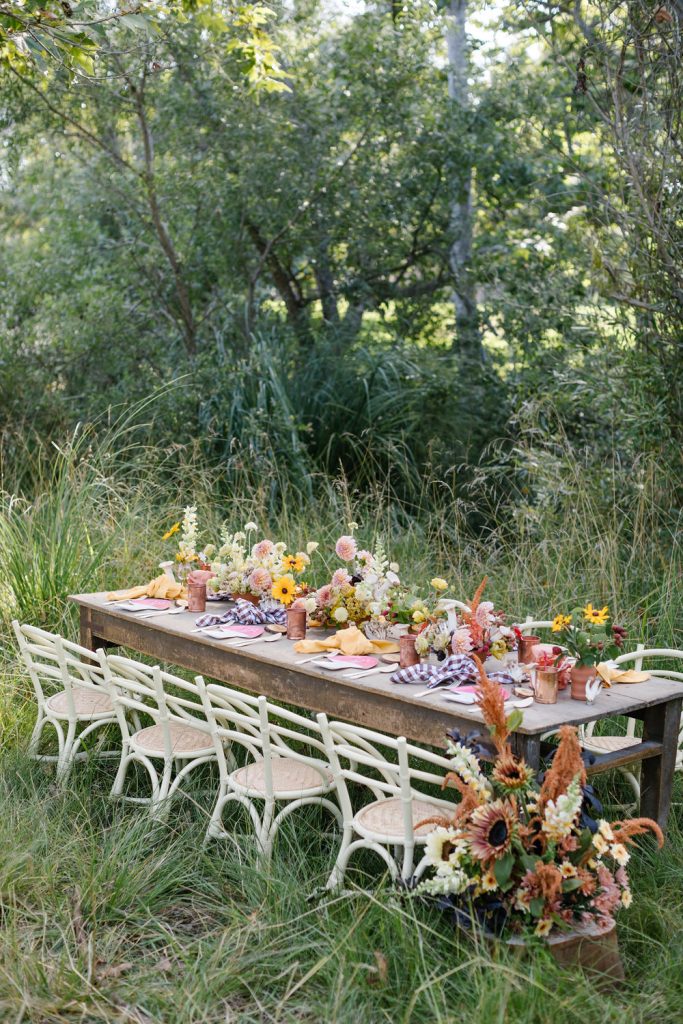 The plates that started it all from Meri Meri are a must for any mushroom party! I added my own napkins from Sur La Table, bamboo flatware, and copper cups. Of course Poppy Jack Shop's details of custom stir sticks and wooden place cards are the perfect personalized touches to bring it all together.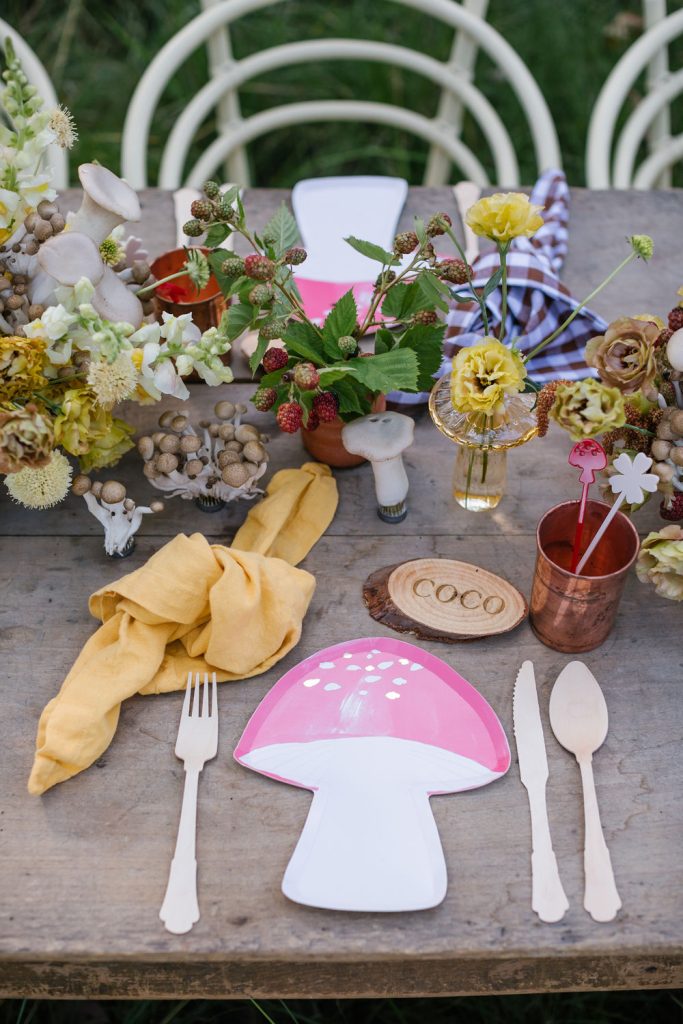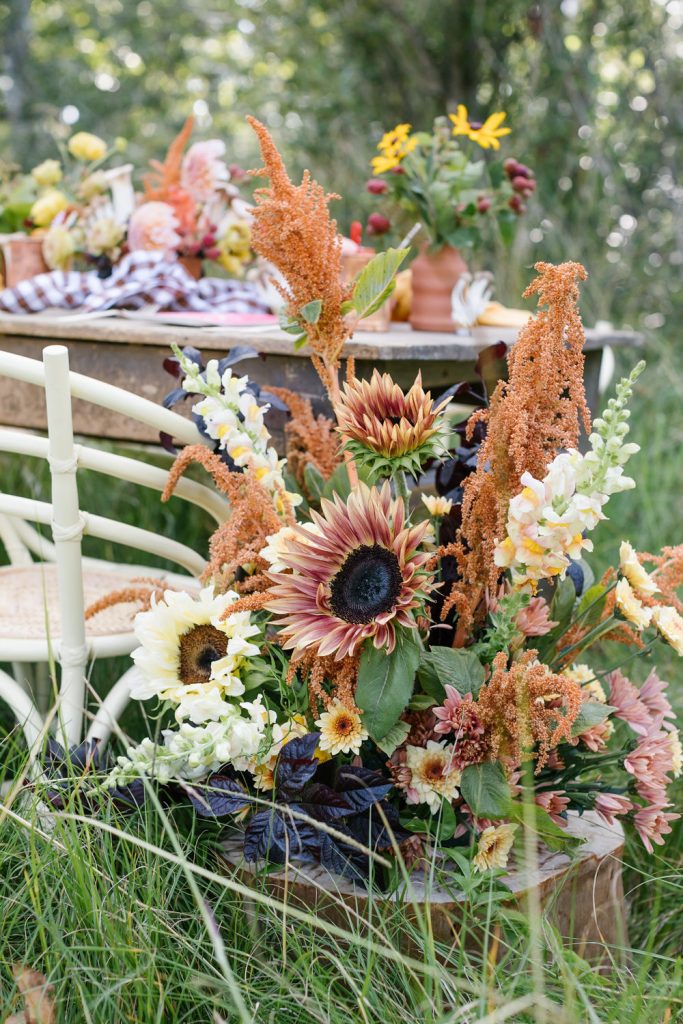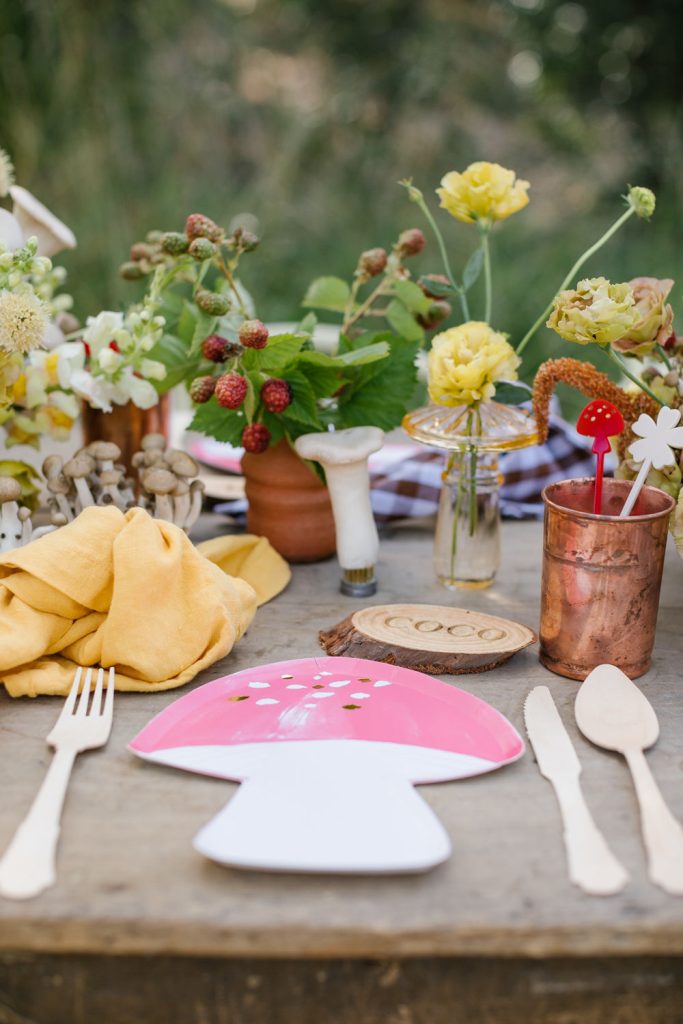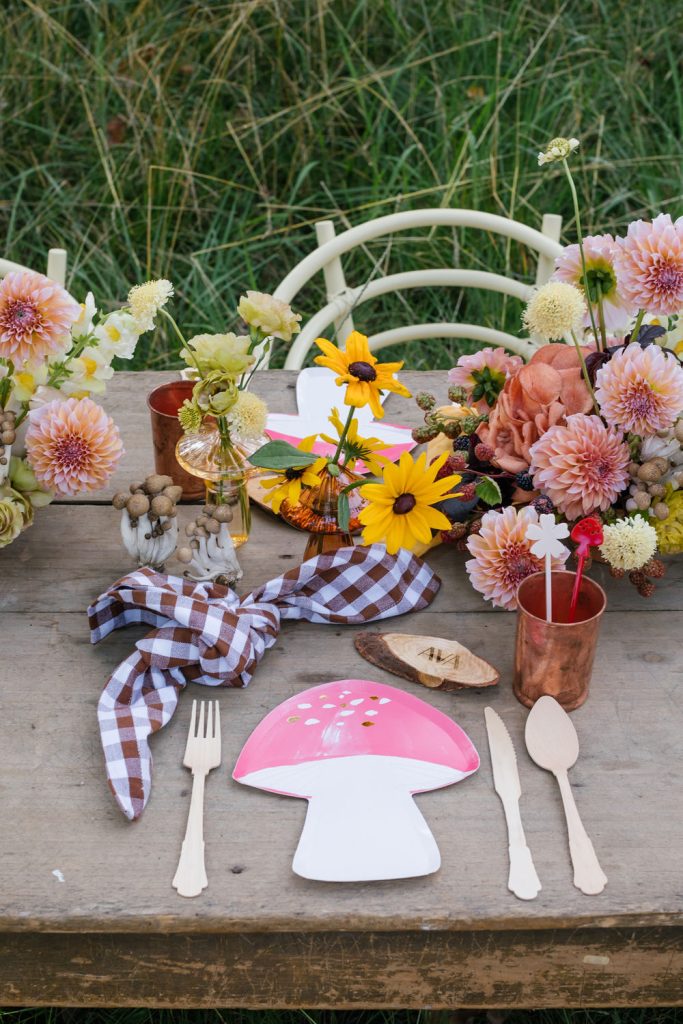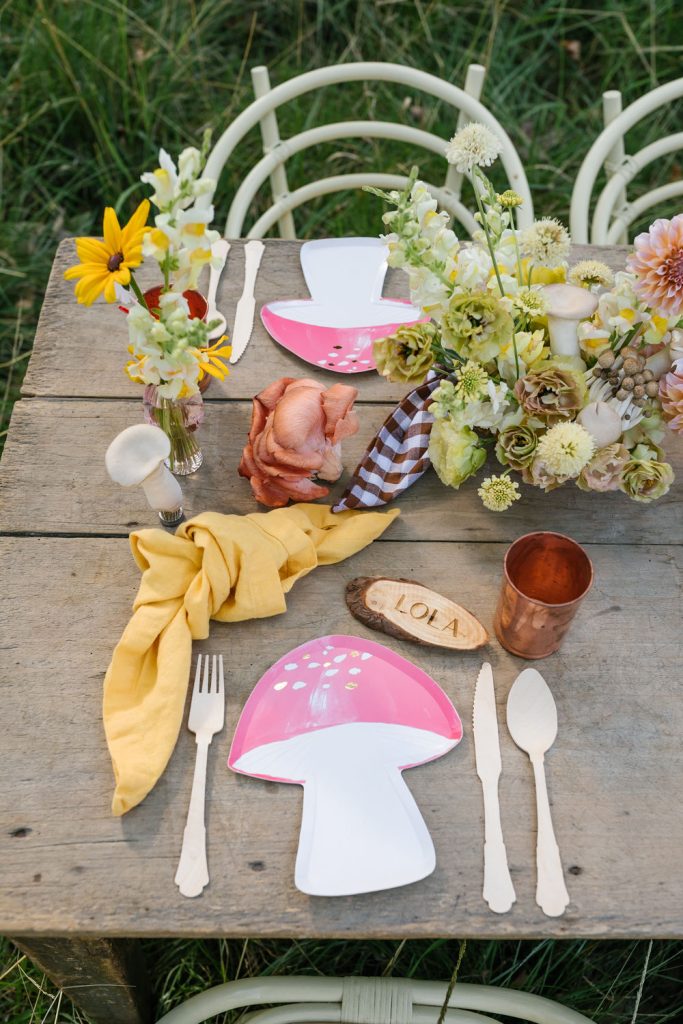 There is always room for more mushrooms!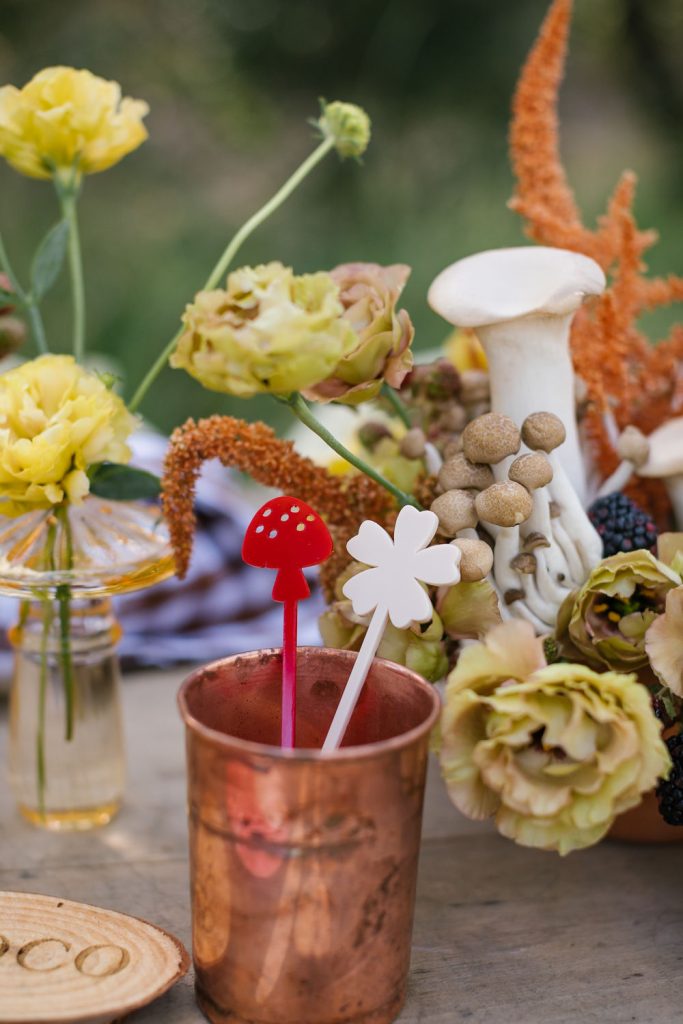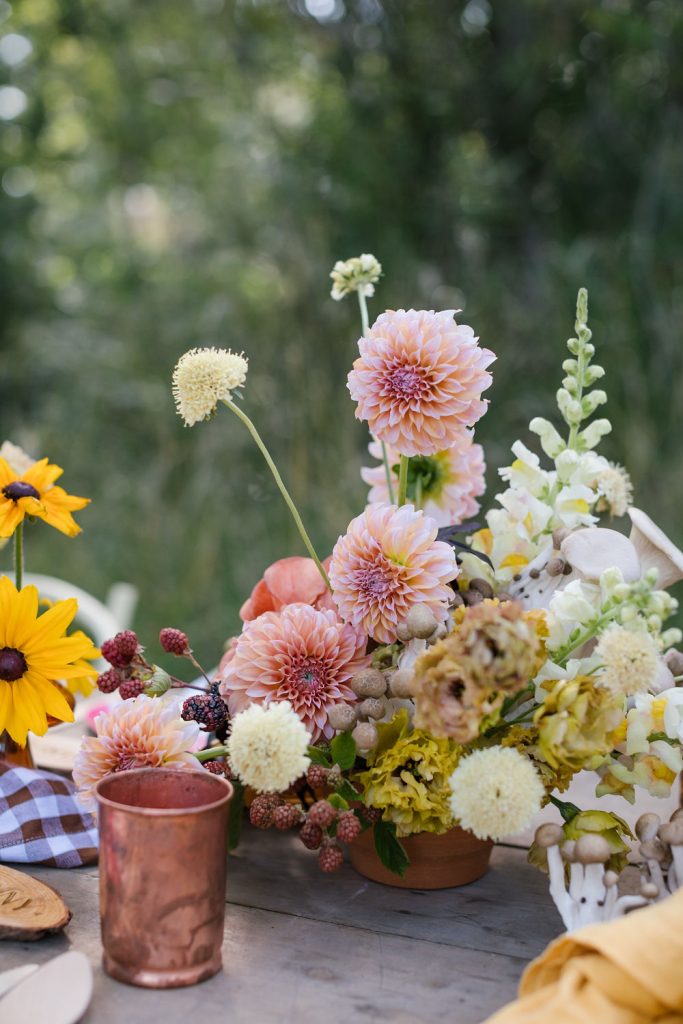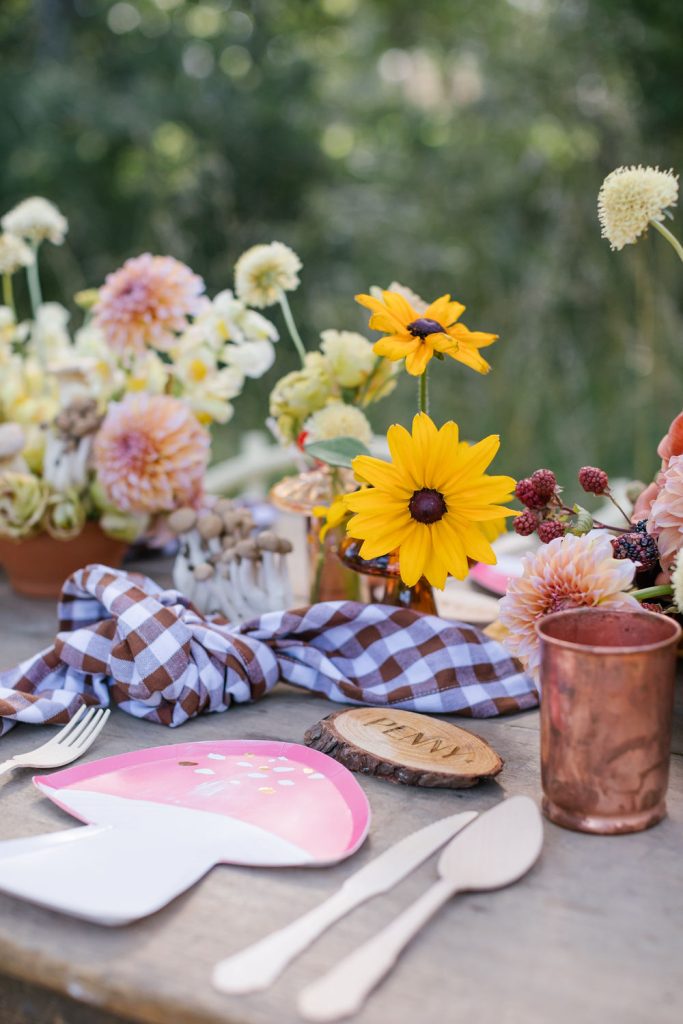 Fall flower perfection from Not Just in Novels!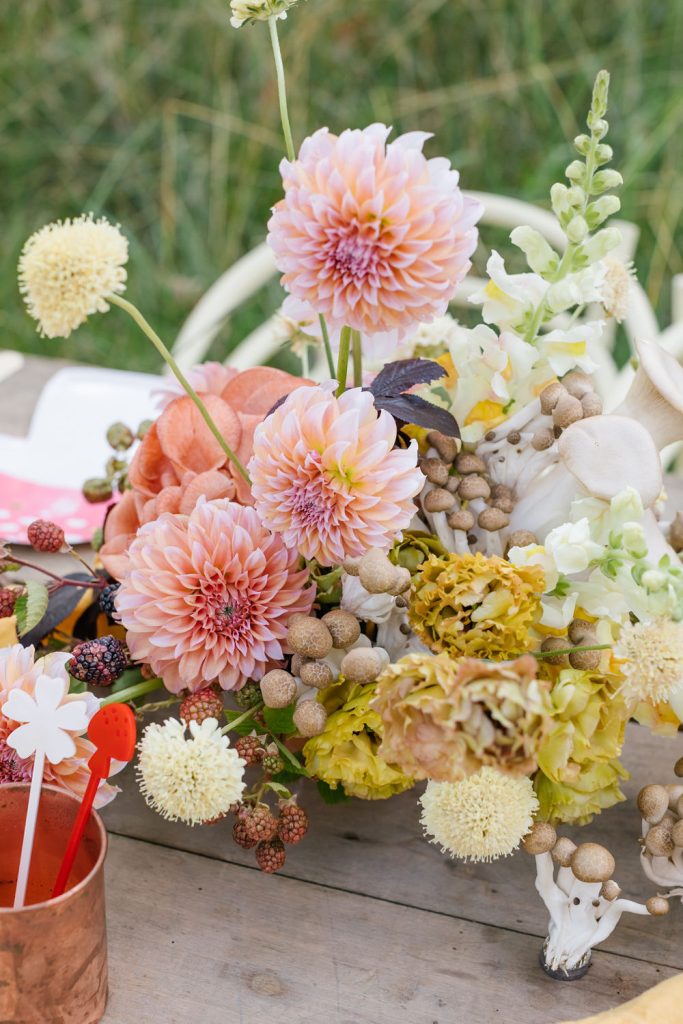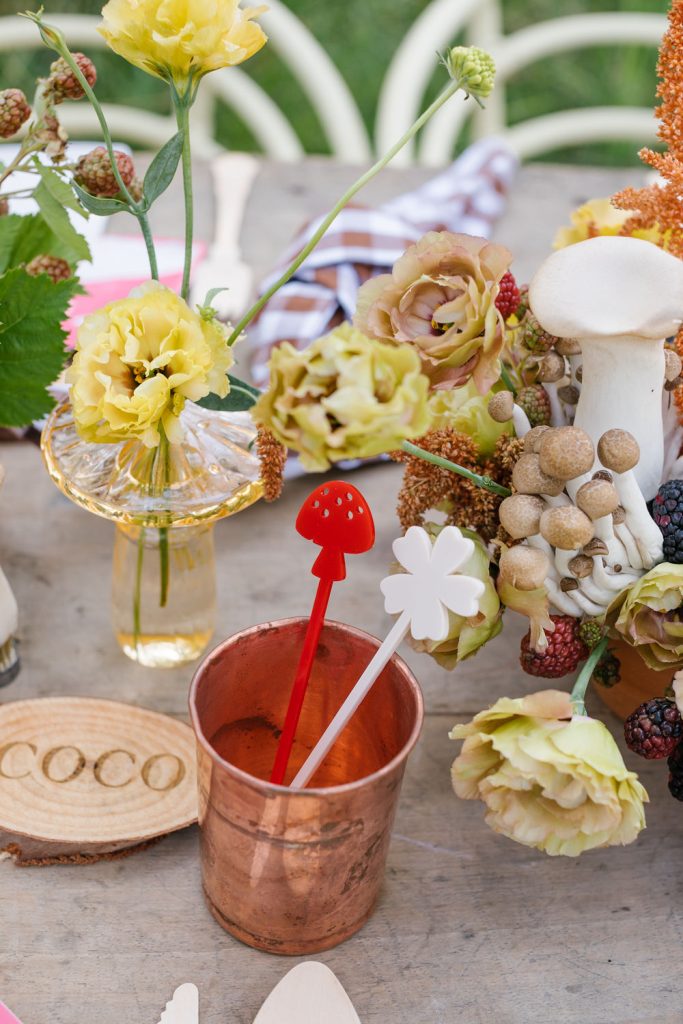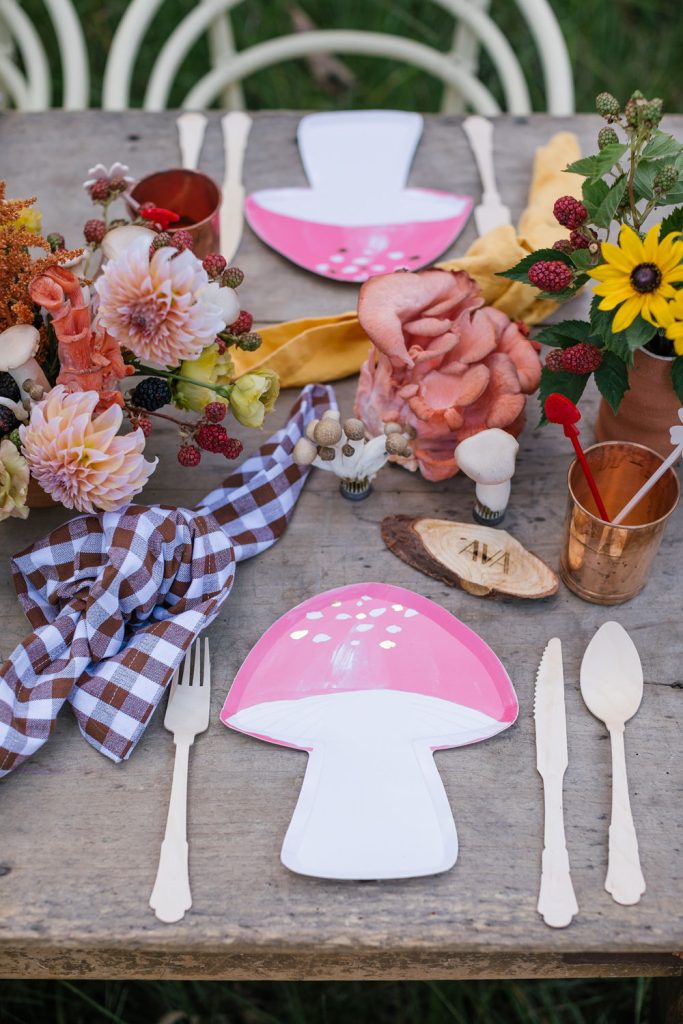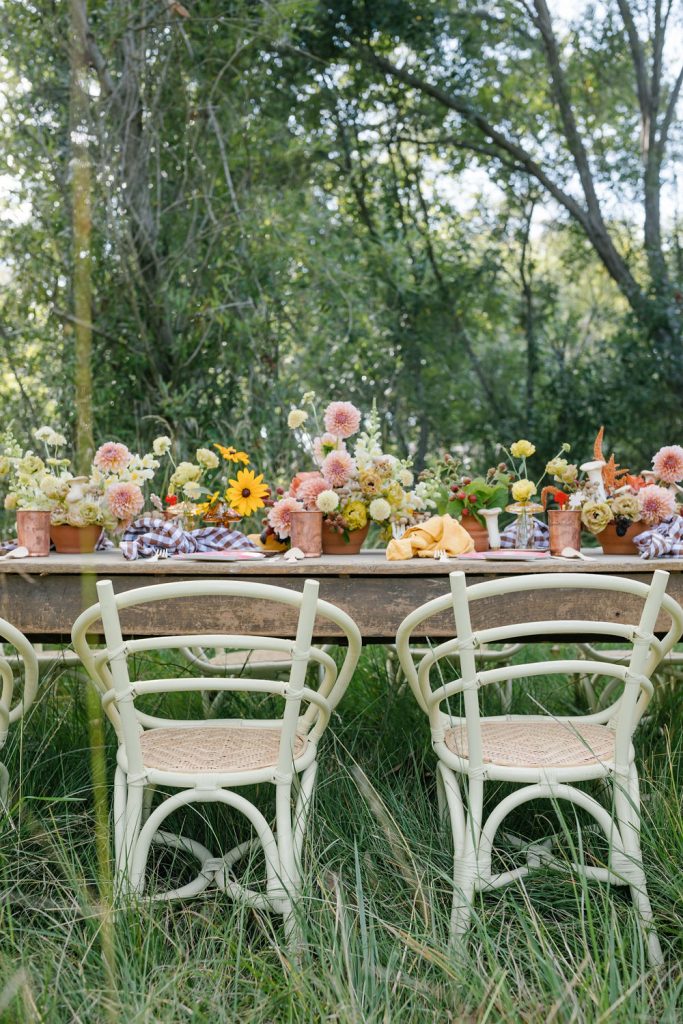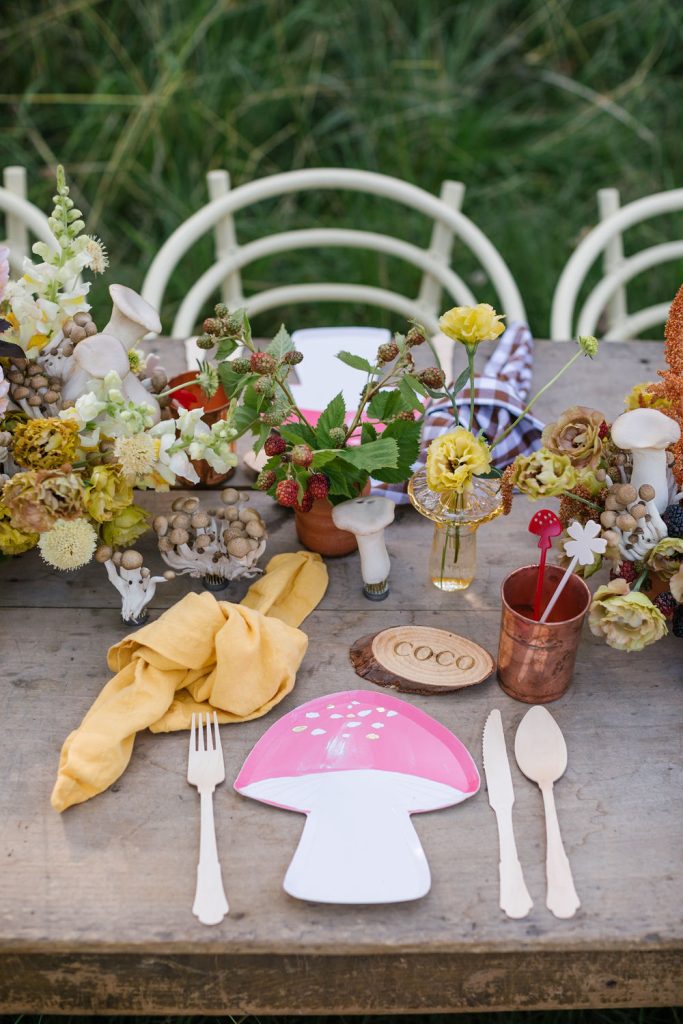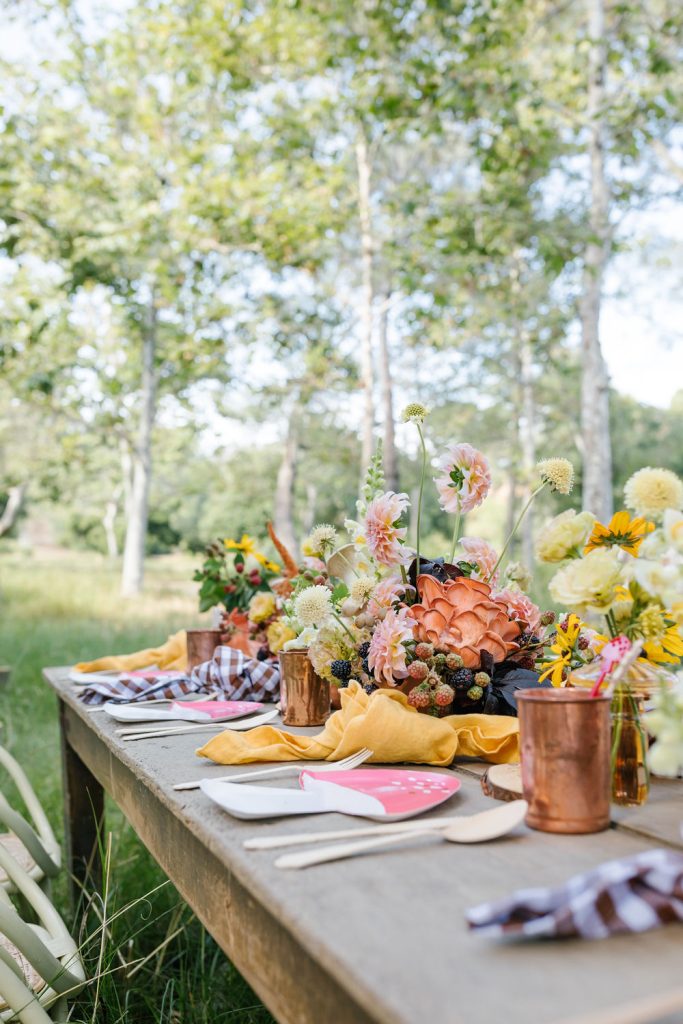 I clearly can't get enough of this table and neither could Alison apparently because she got so many gorgeous shots of it!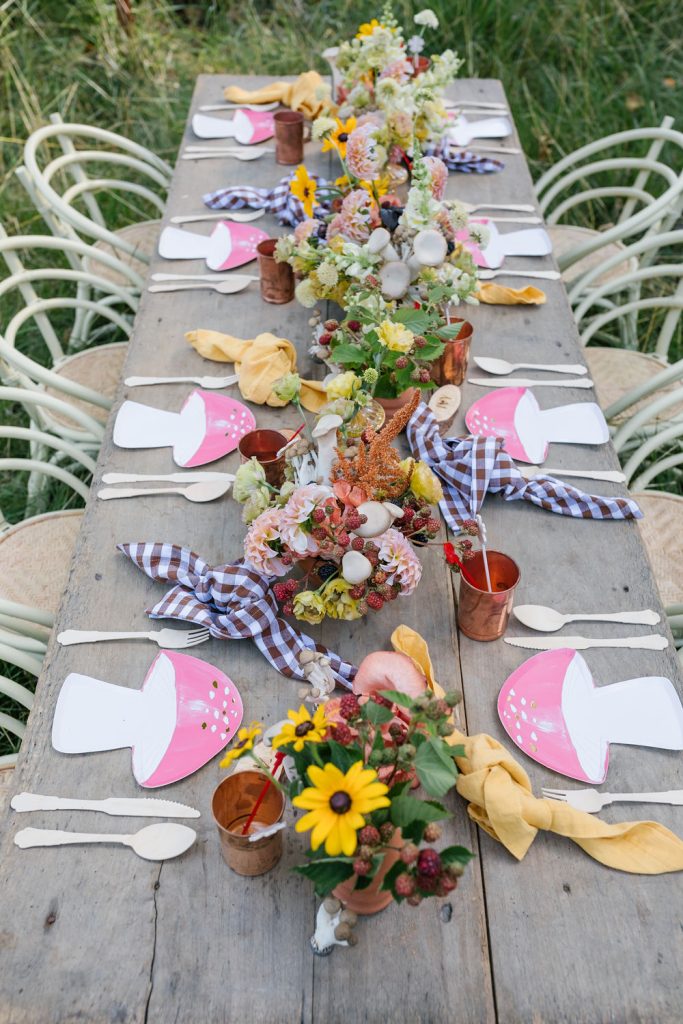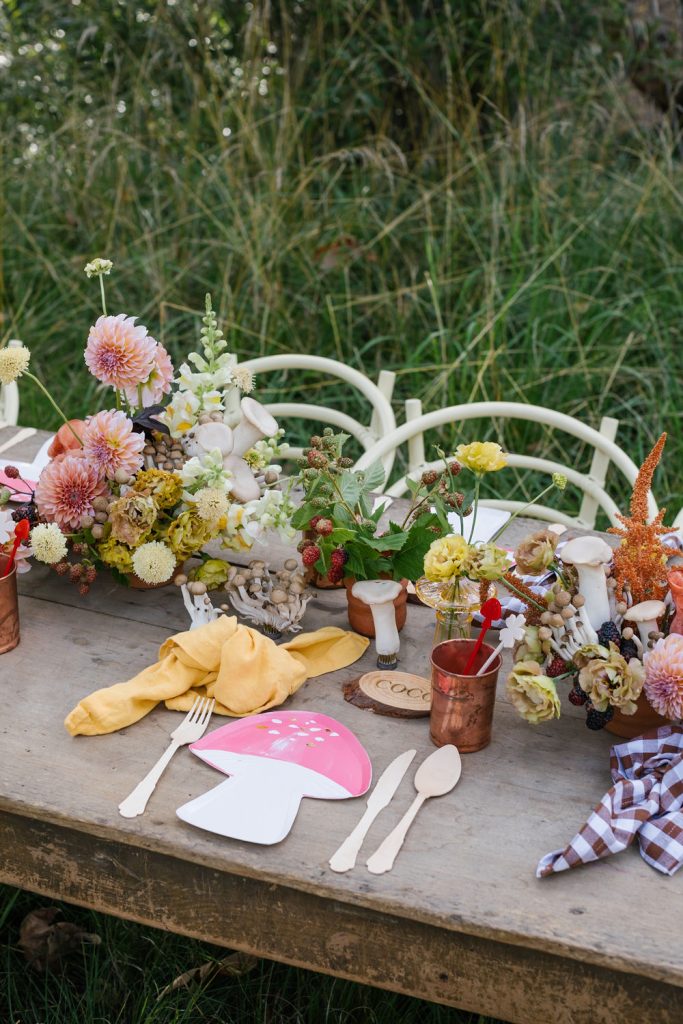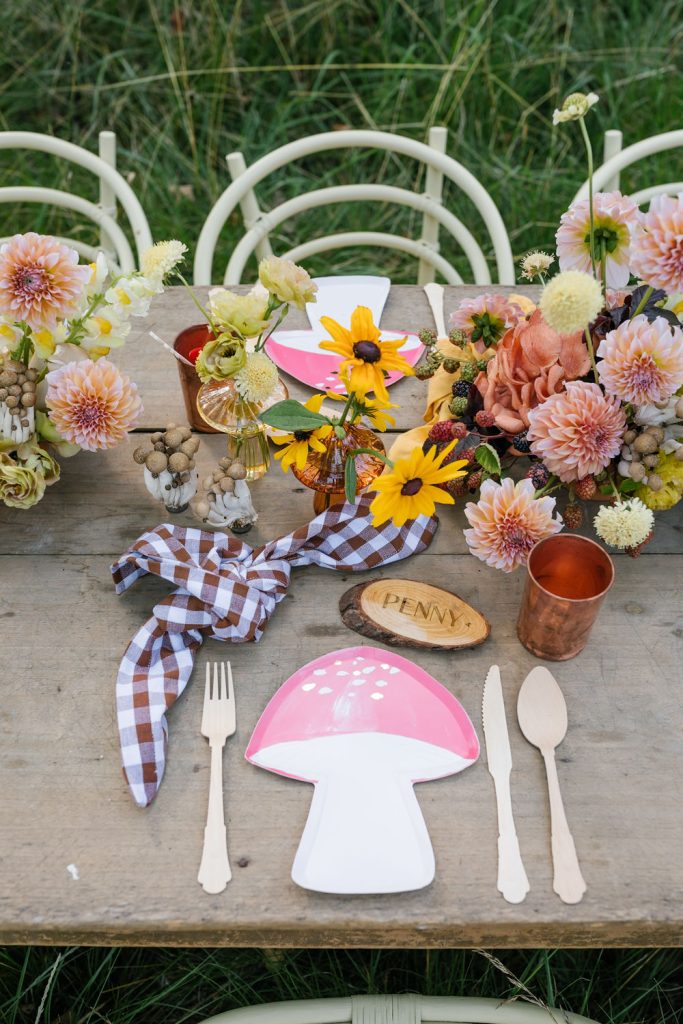 Now to add in the sweetest and giggliest friends! Penny, Ava, Evvie, and Coco all came out for some fun and looked so adorable in Noralee's new Fall collection! I'm in love with all of these dresses and the amazing hair accessories and shoes!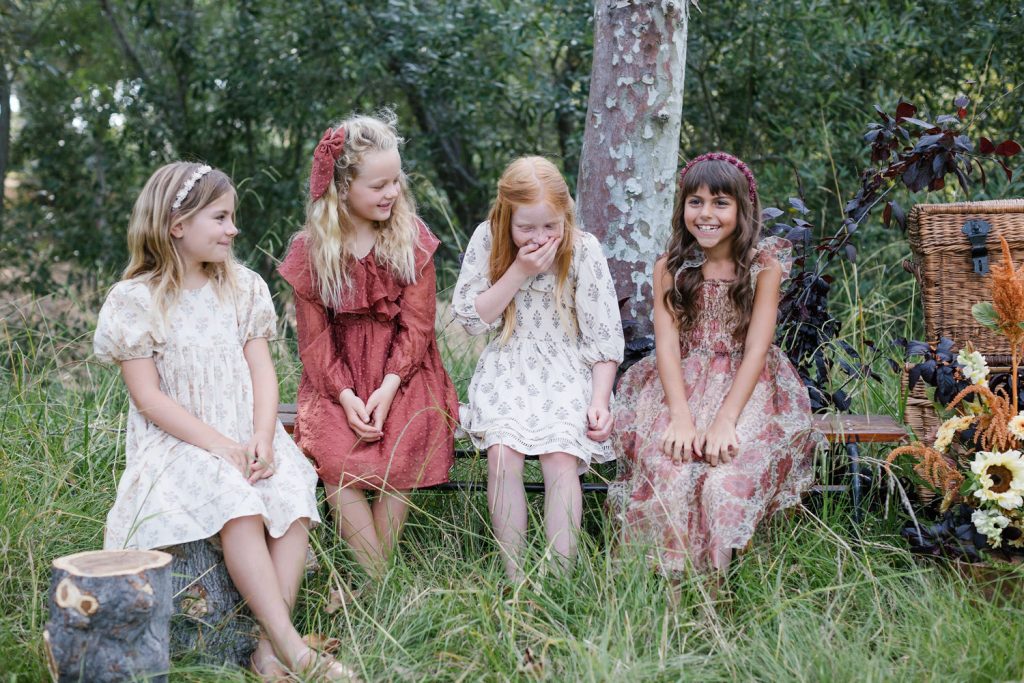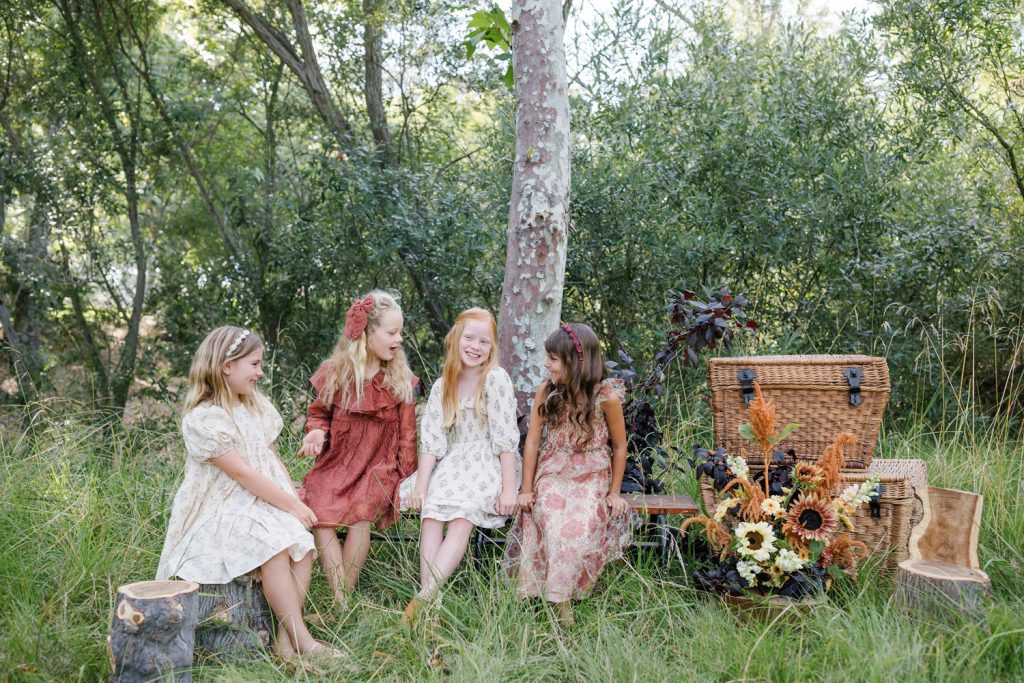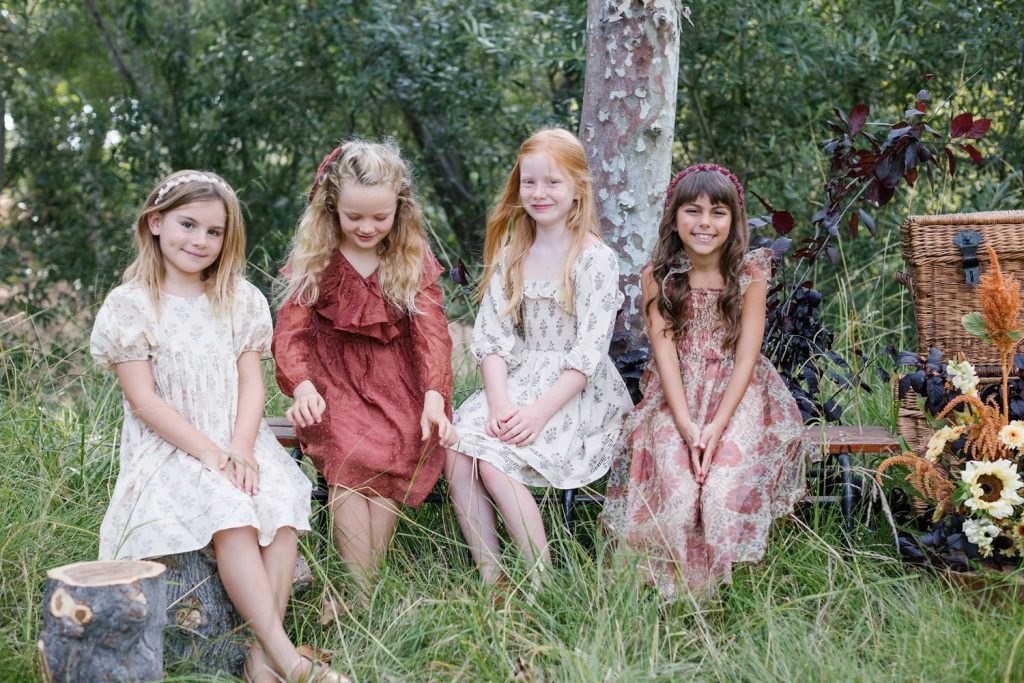 We even had Evvie's little sister Sydney join in on the fun! Everyone loved taking a turn playing big sister to her…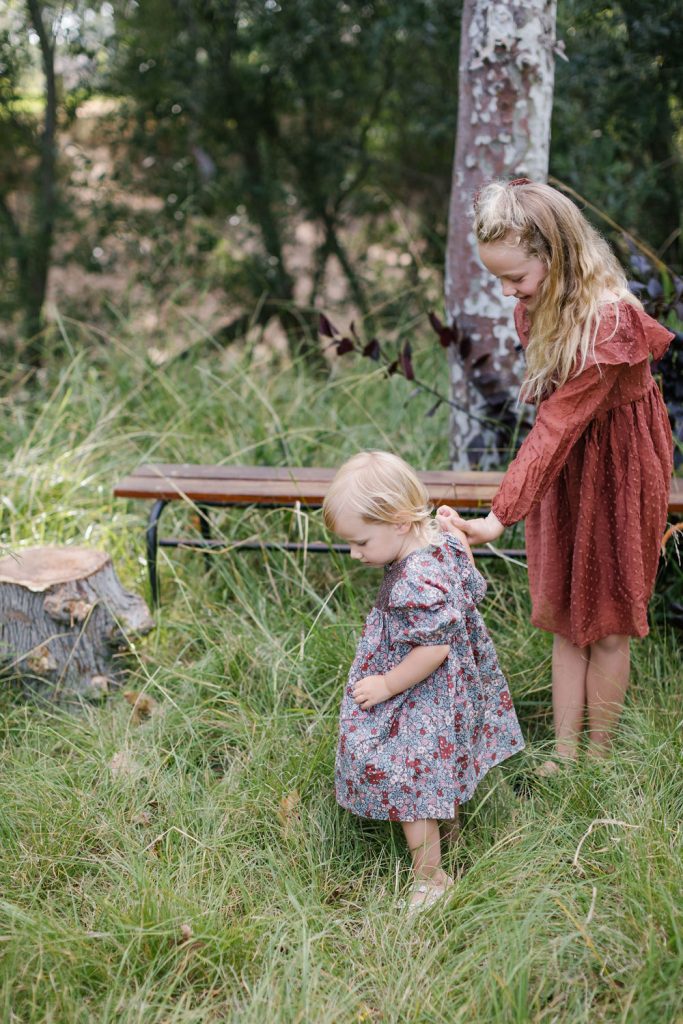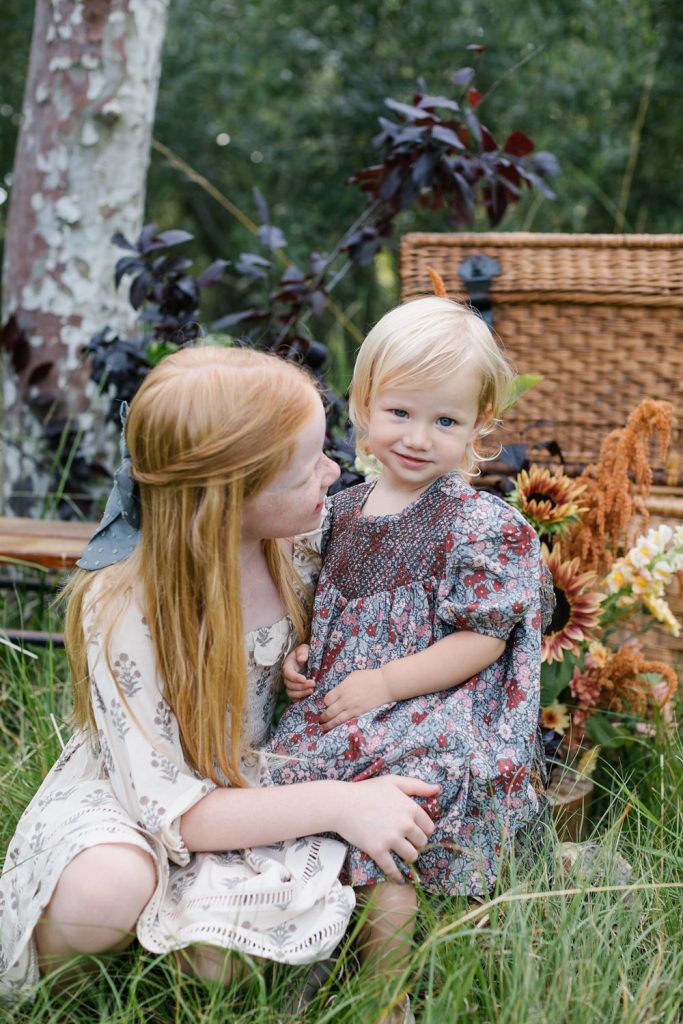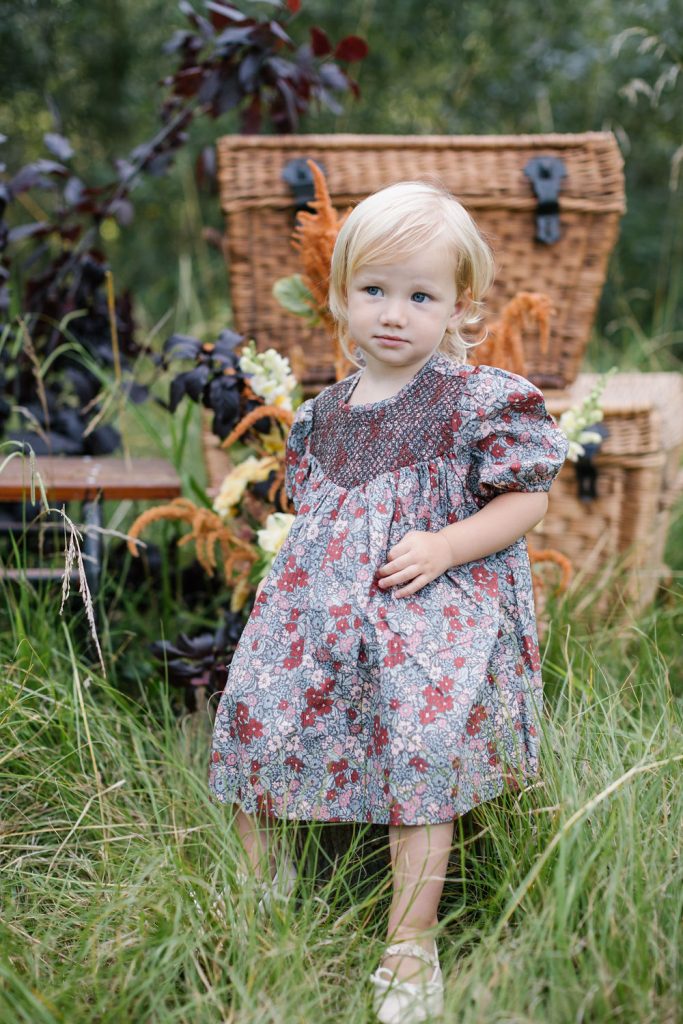 Now for some solo shots of our big girls… First is Coco looking oh so gorgeous! I've known this little one since she was in her mommy's tummy!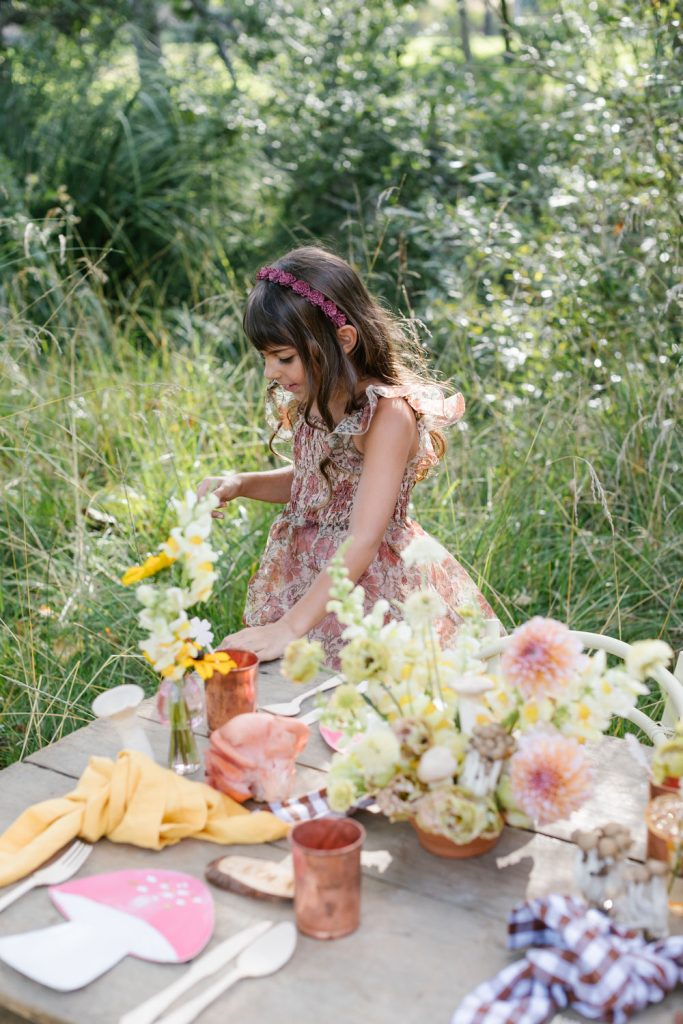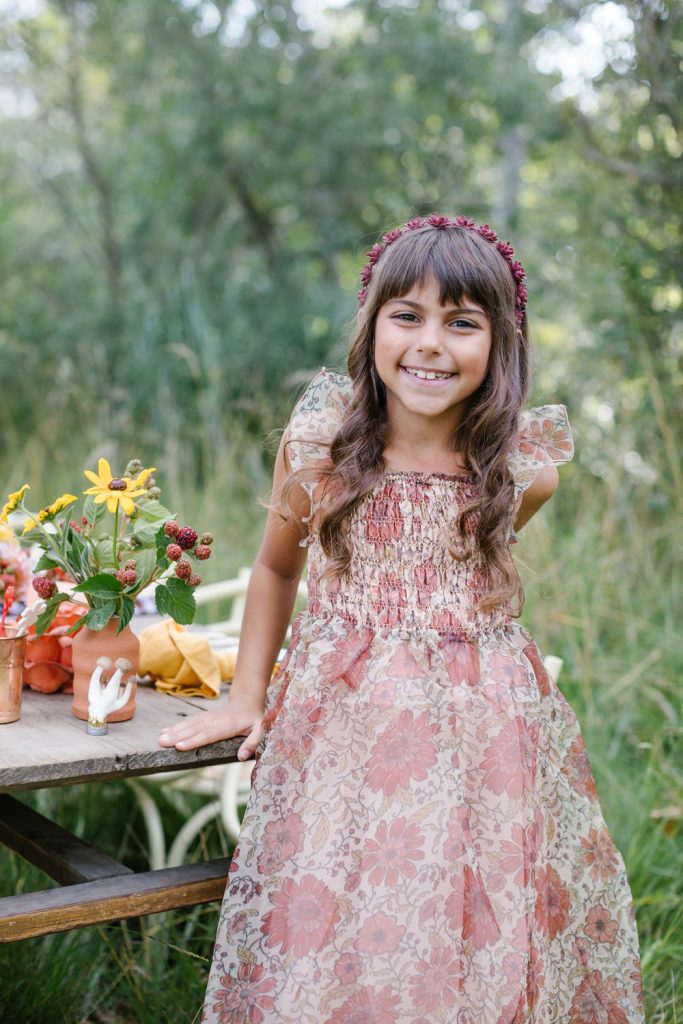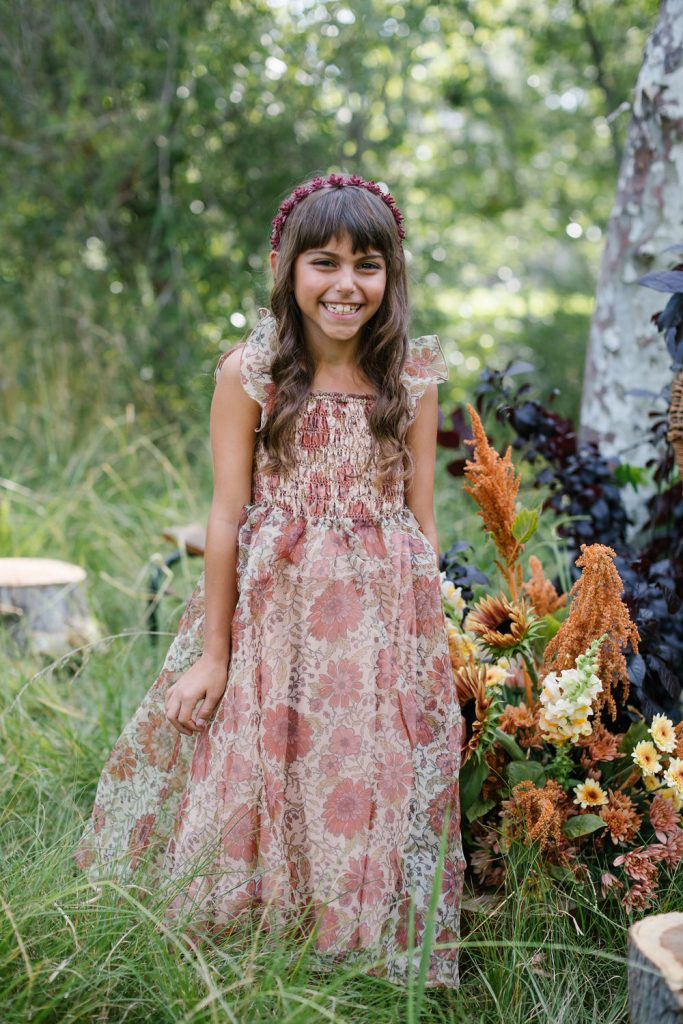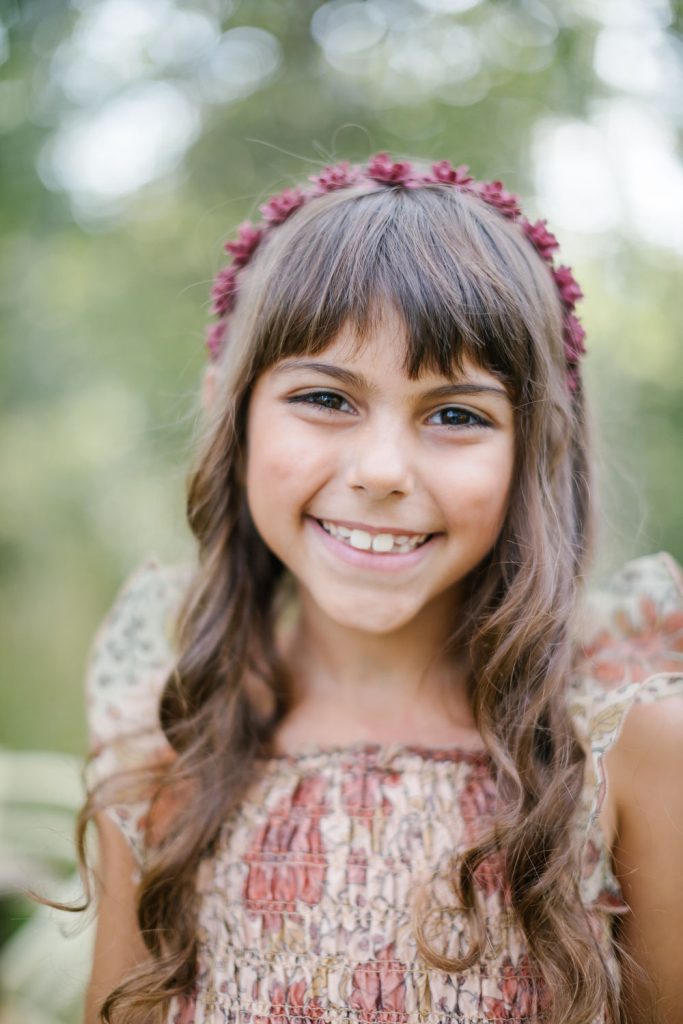 Second is Evvie with her beautiful hair and those sweet freckles!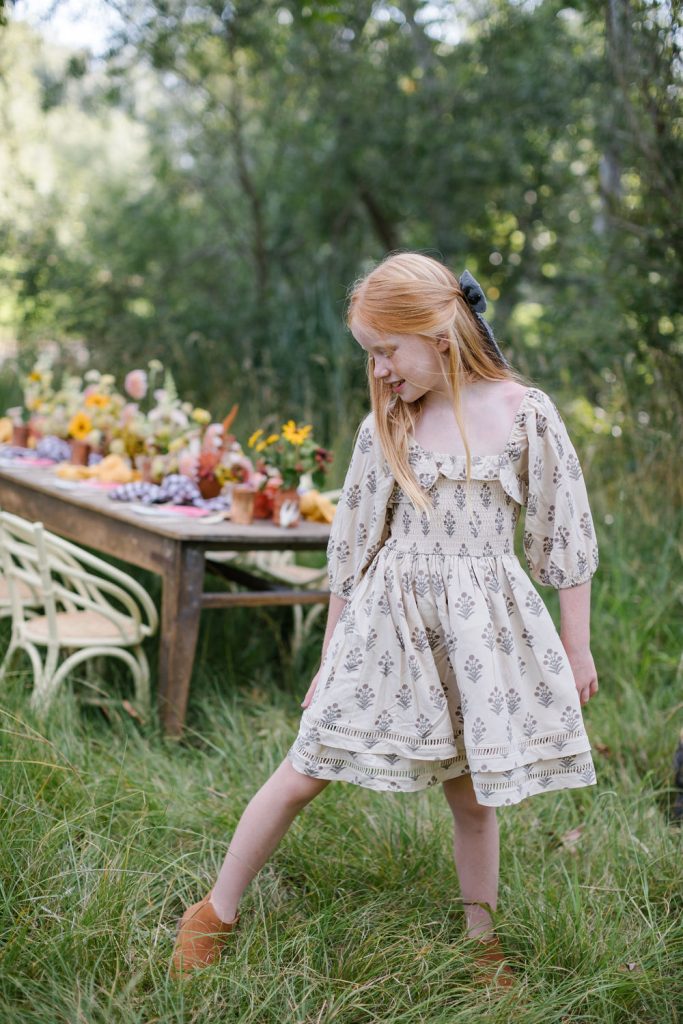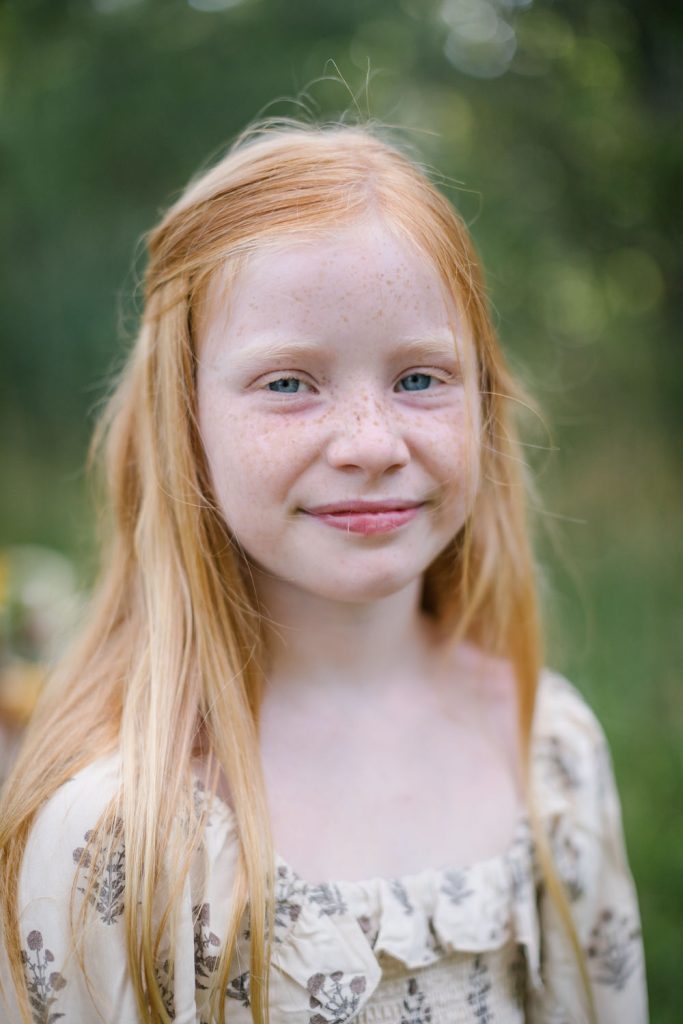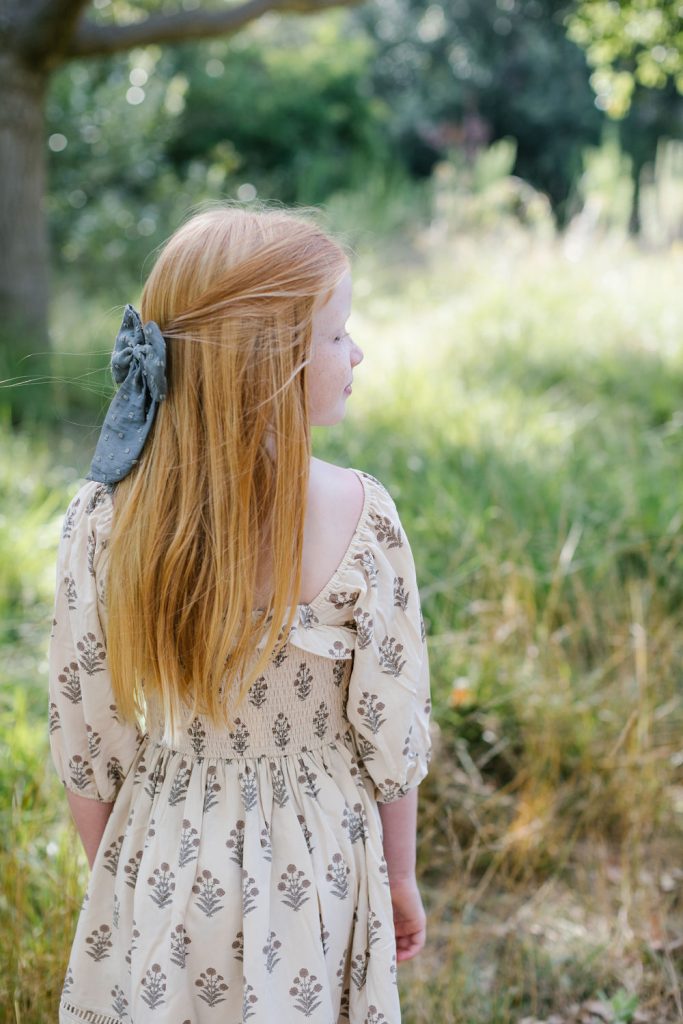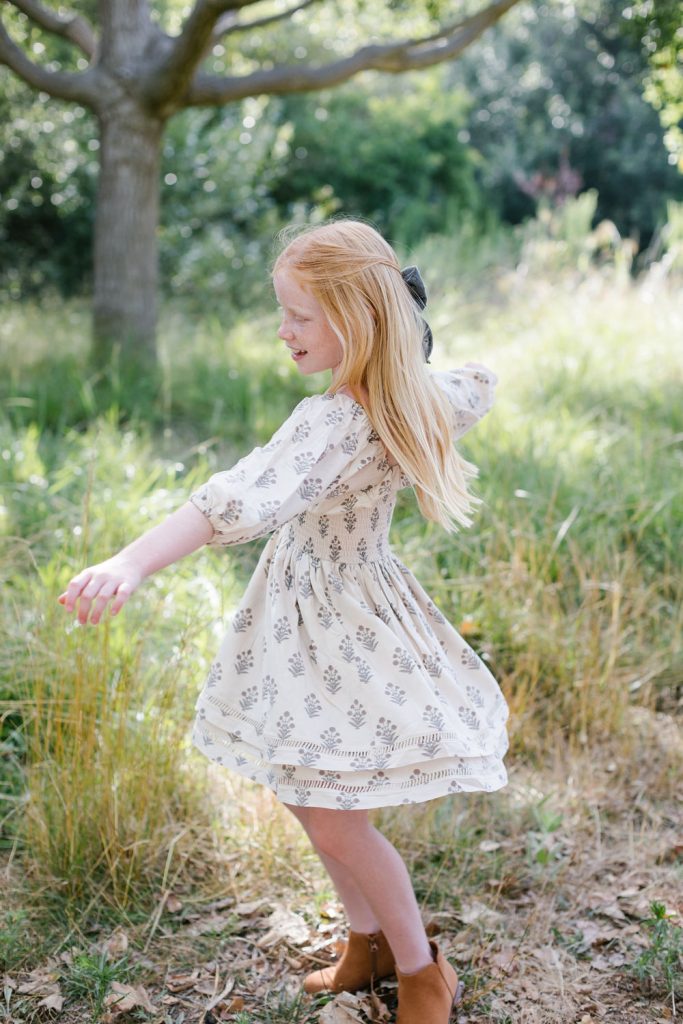 Next up is Miss Ava who couldn't be cuter!!!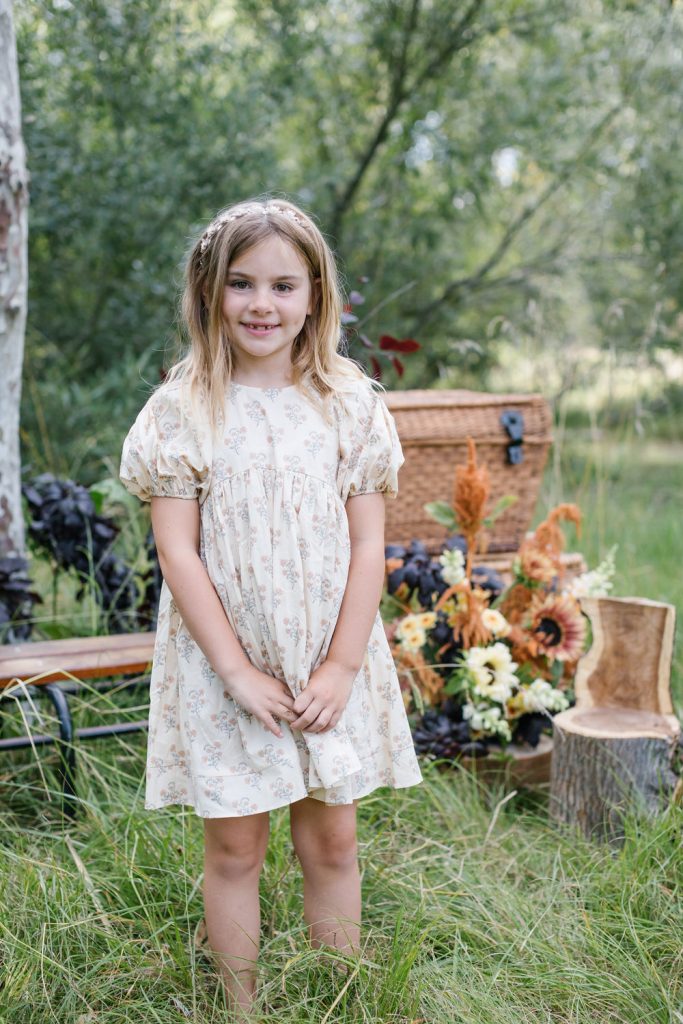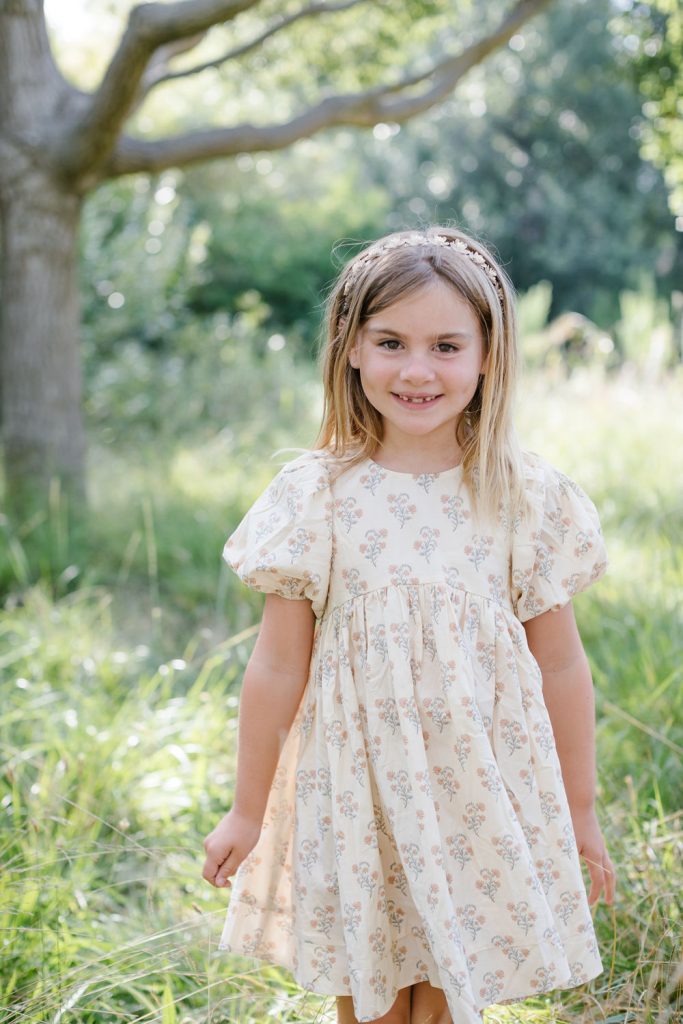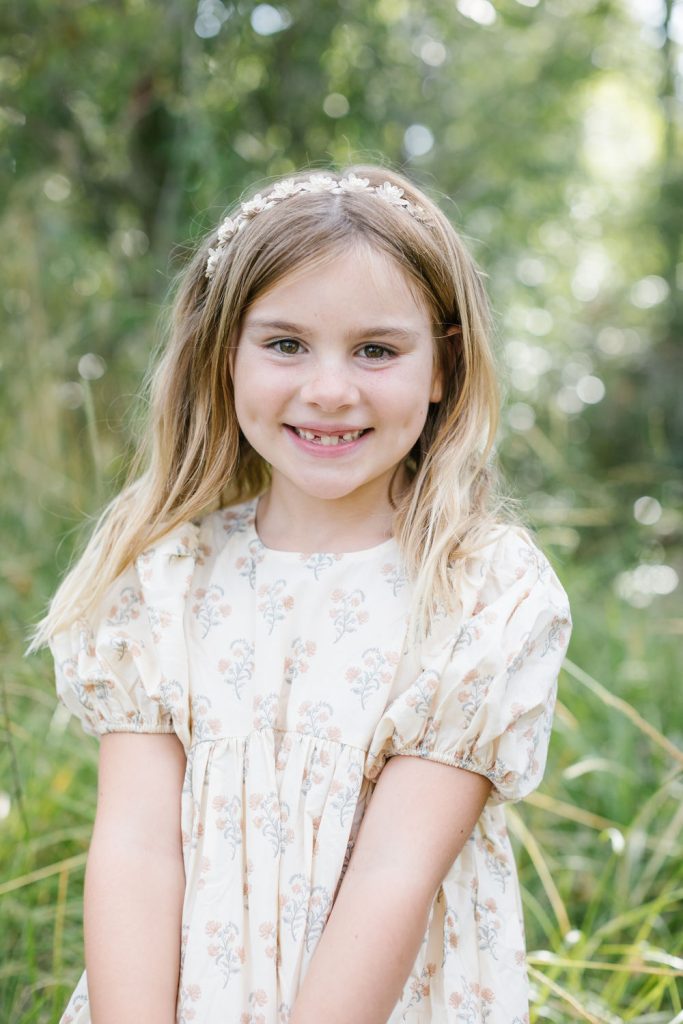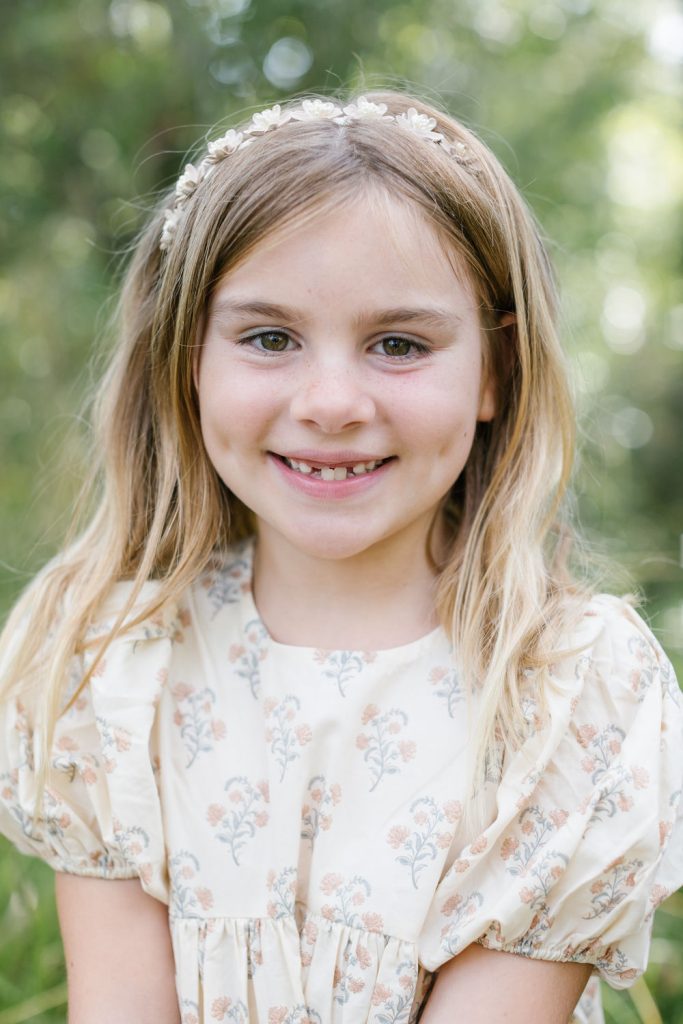 And last but not least is sweet & adventurous Penny! I can't believe how big she's getting!!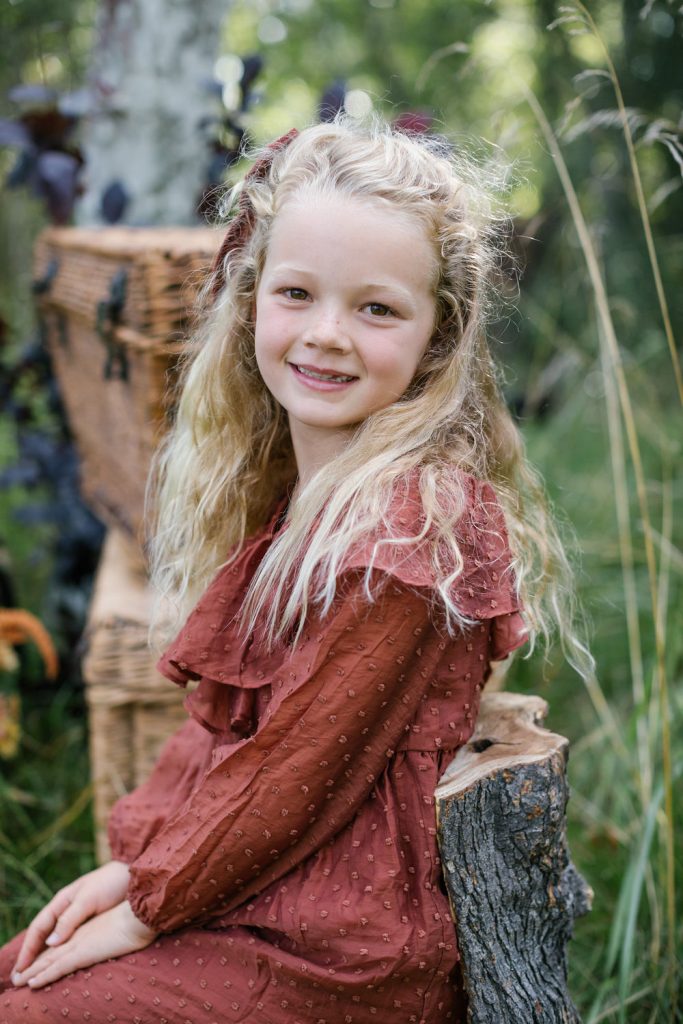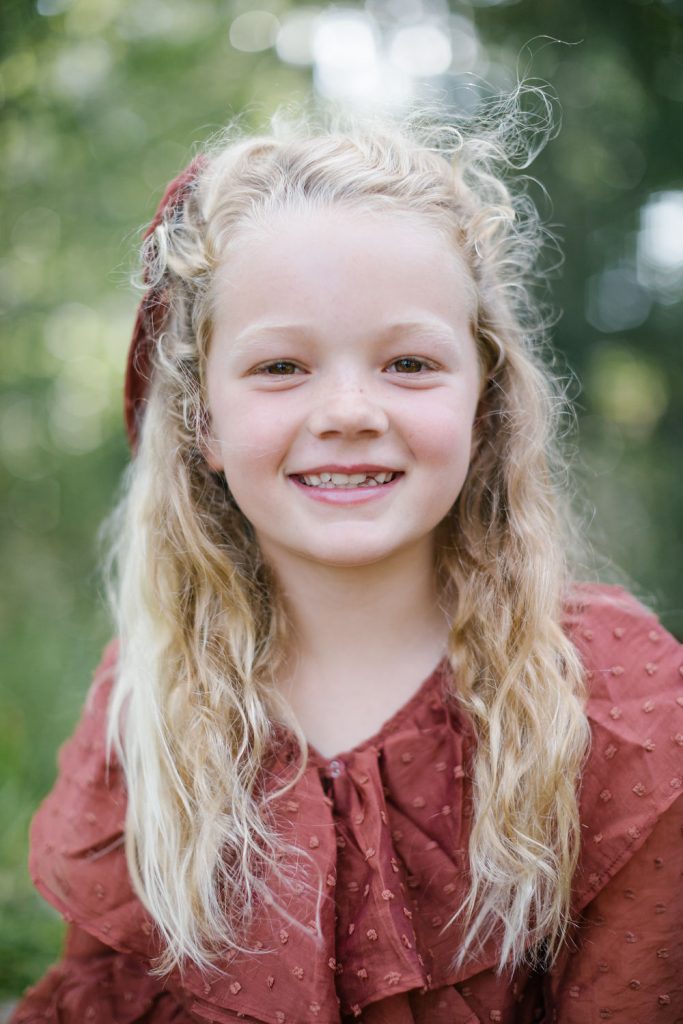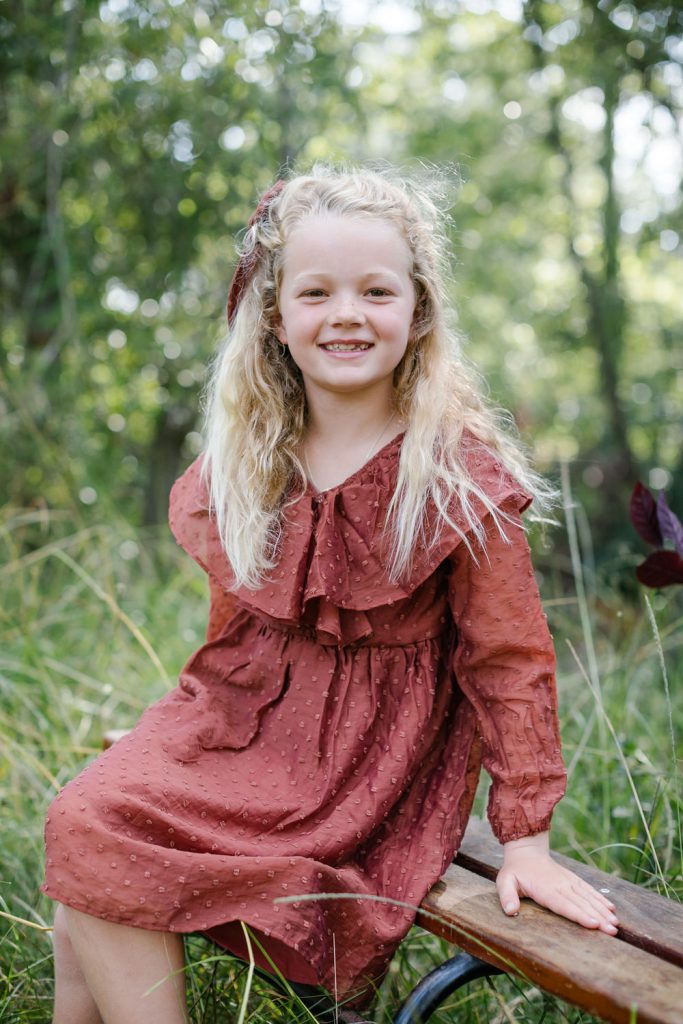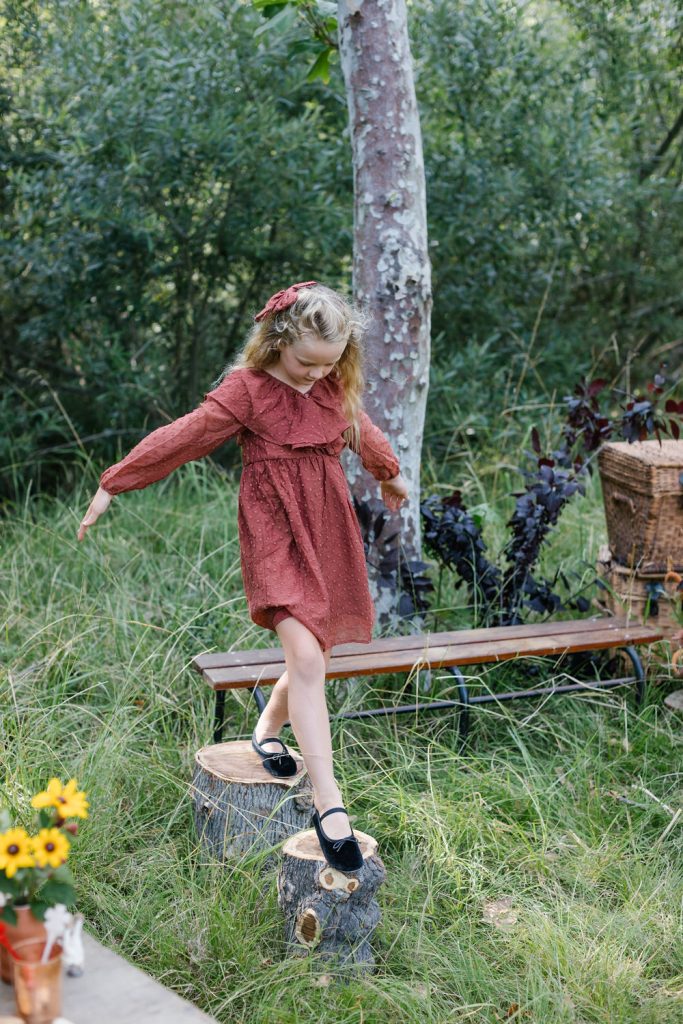 The friendship these girls share is something special!!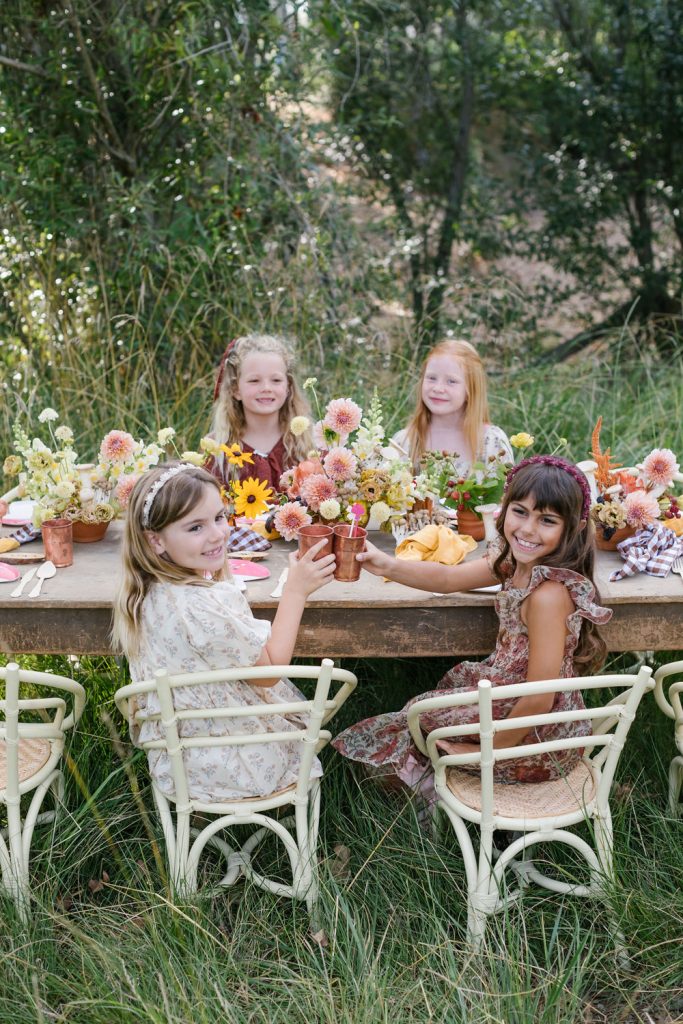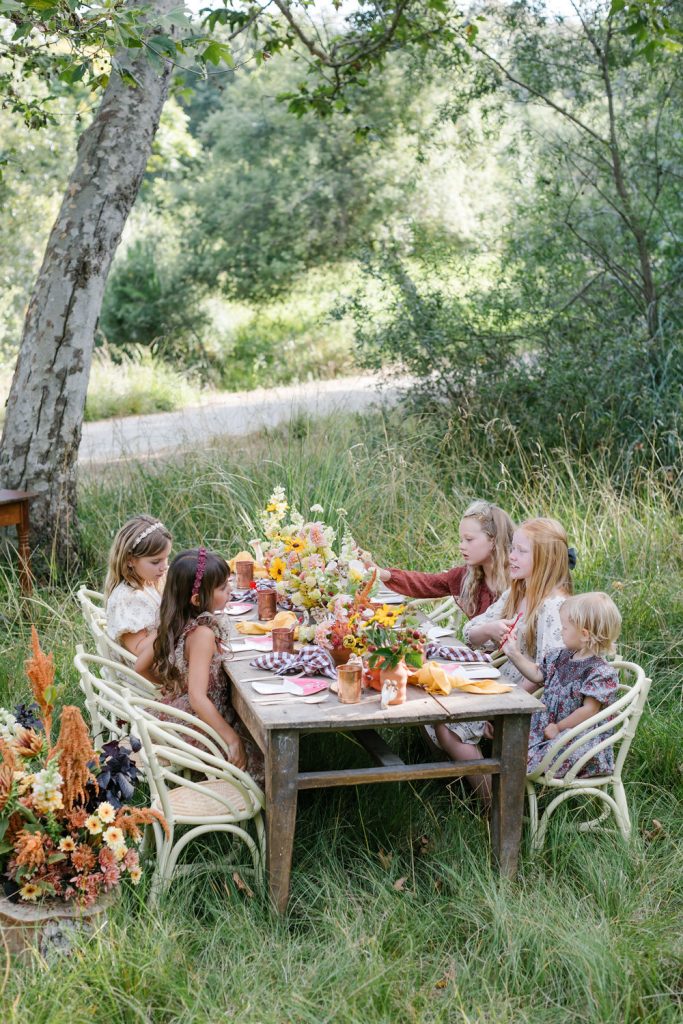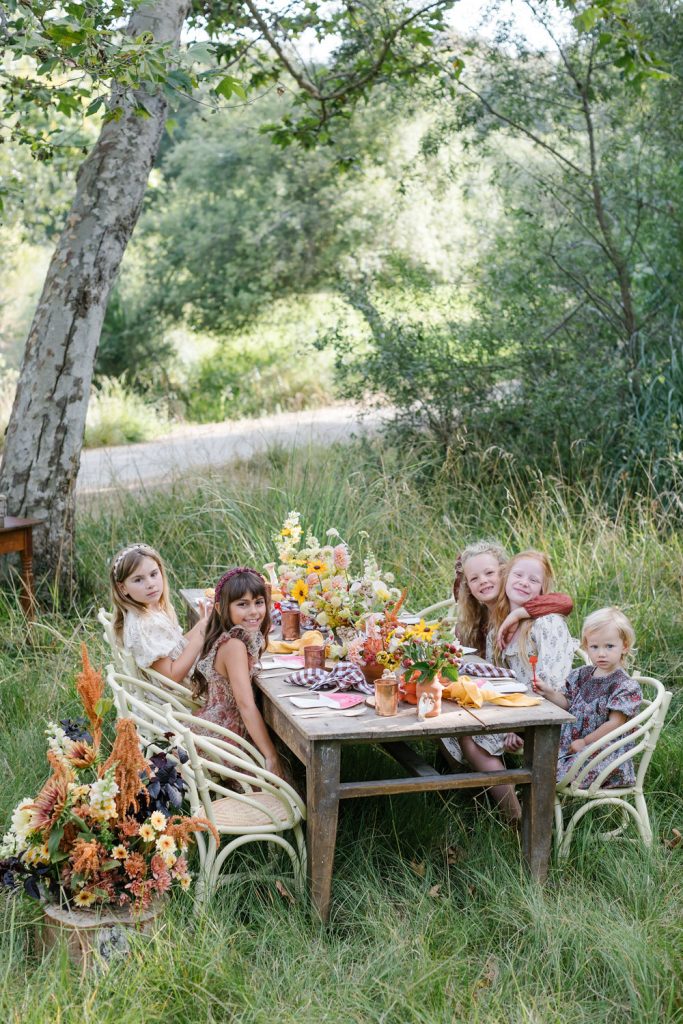 Onto dessert! Danielle Keene of Sheila Mae does it again wowing us with her amazing creations. The cutest cookies and cupcakes along with a cake that is practically a work of art!!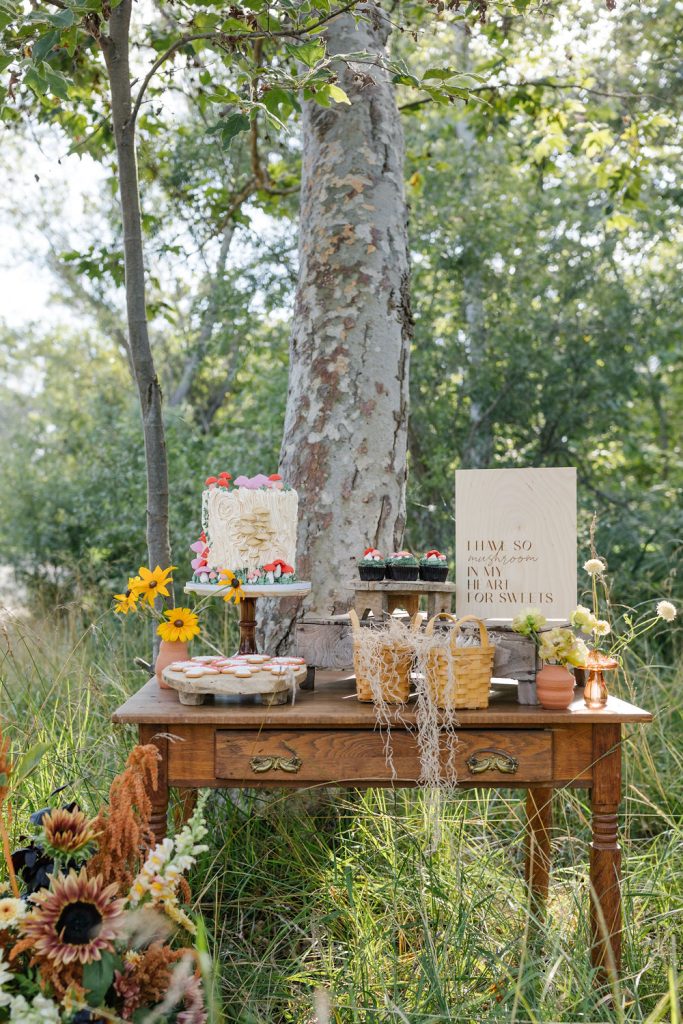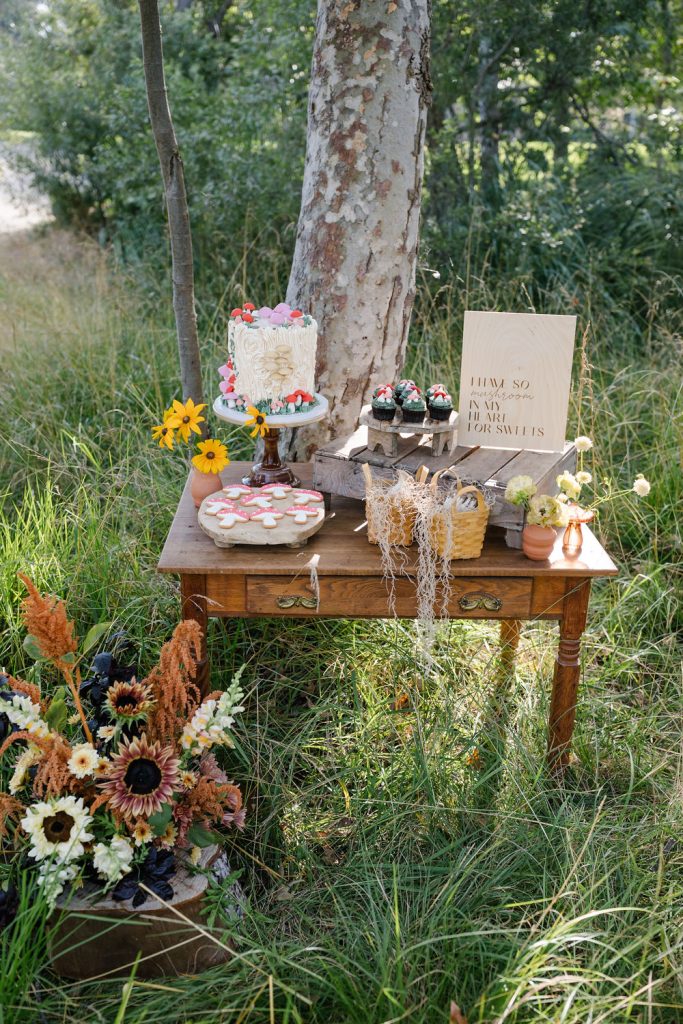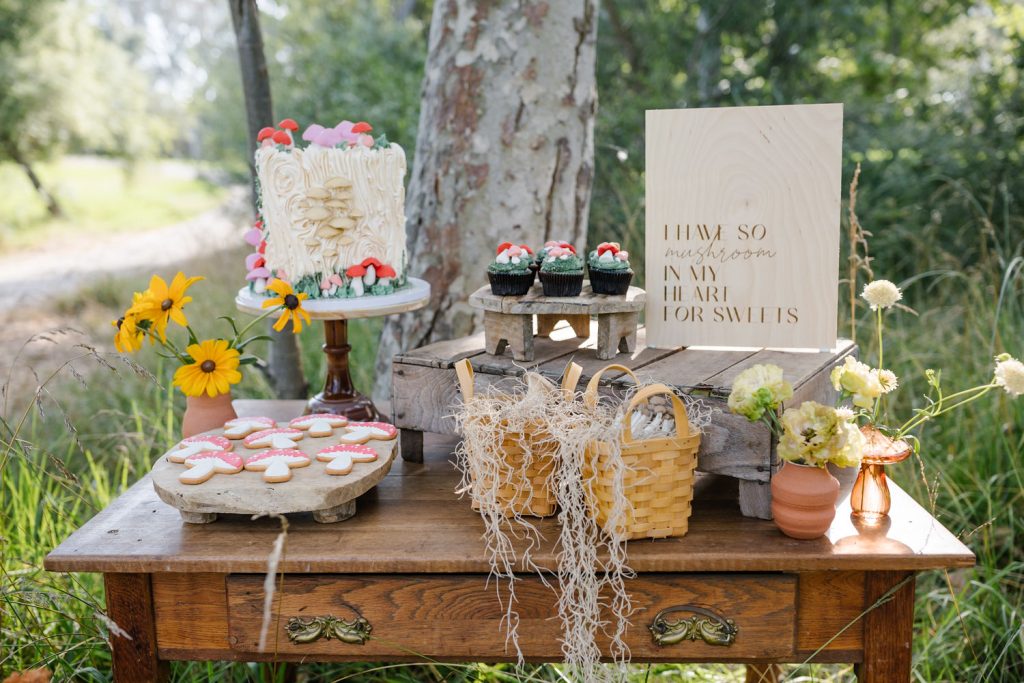 Perfection!!!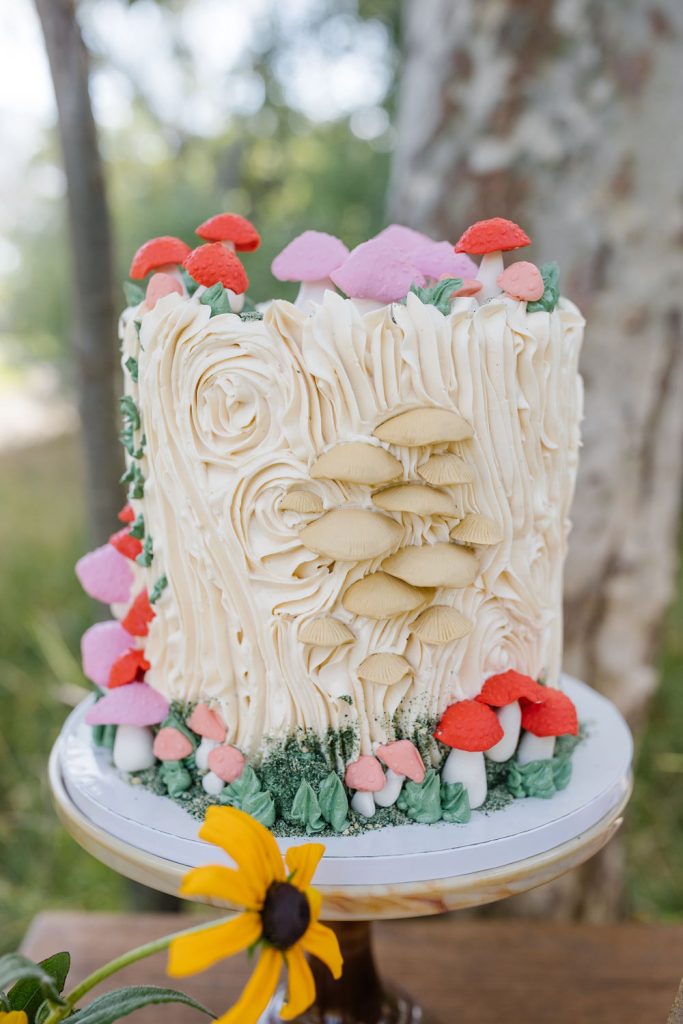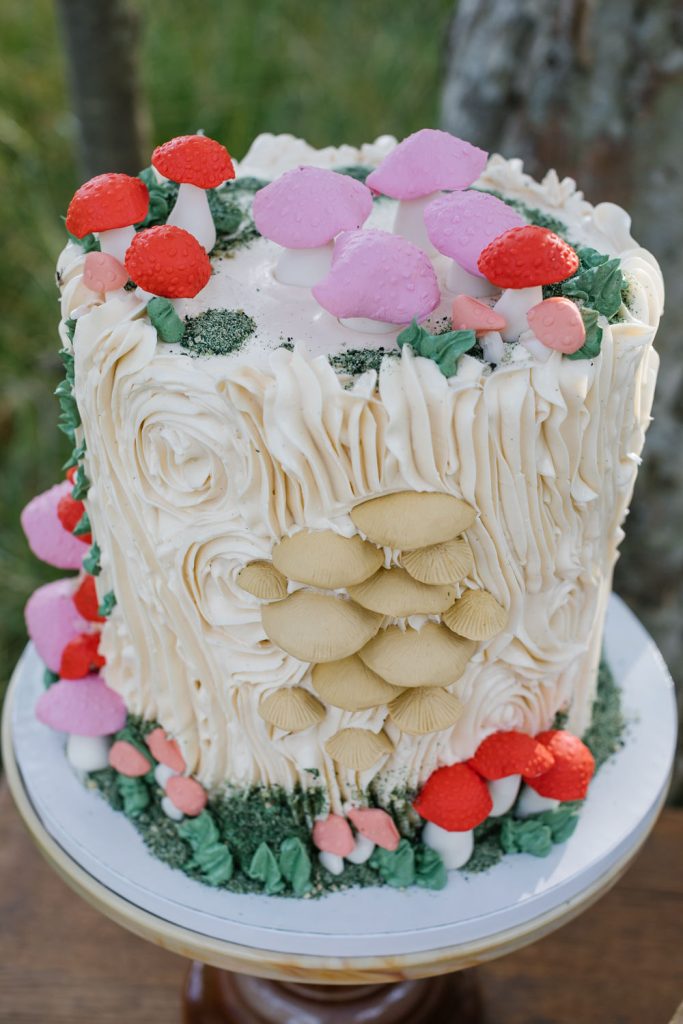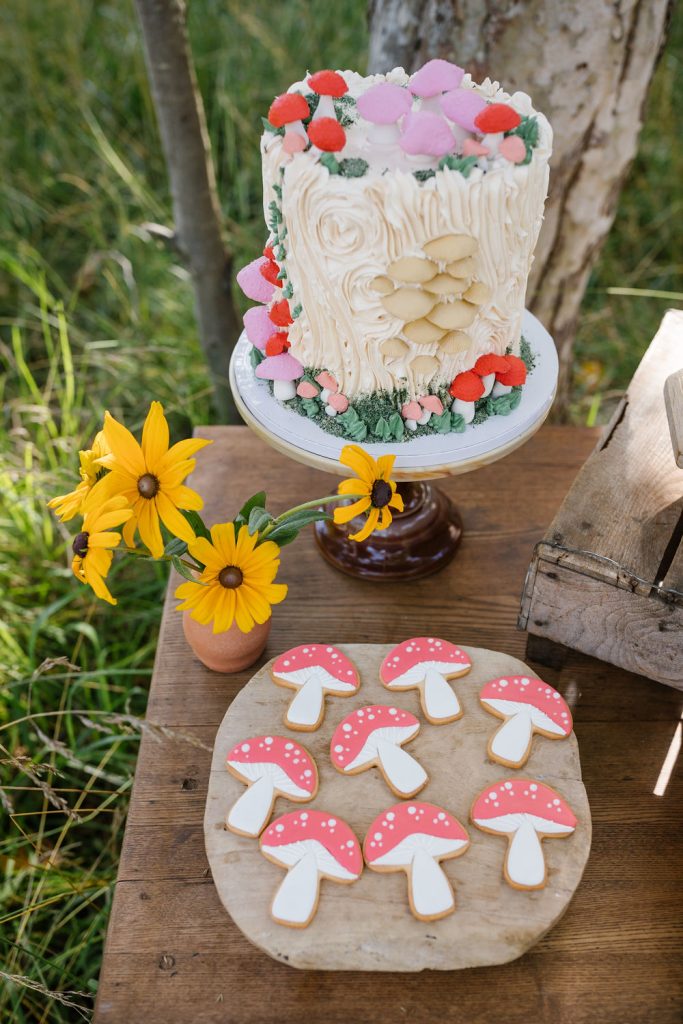 I love how adorable and detailed all of the desserts are!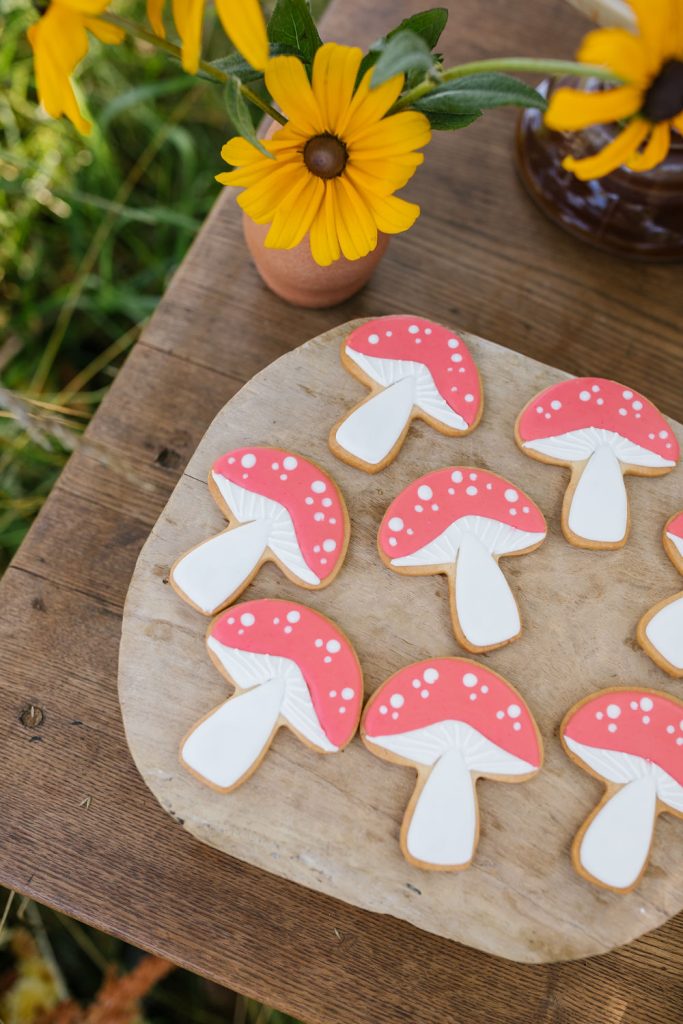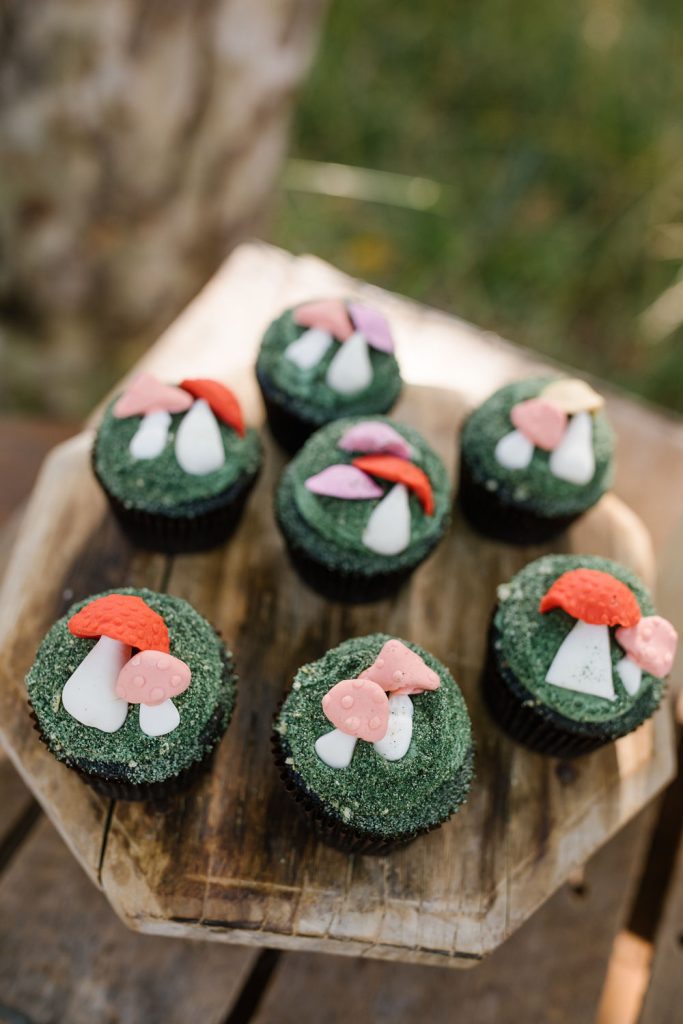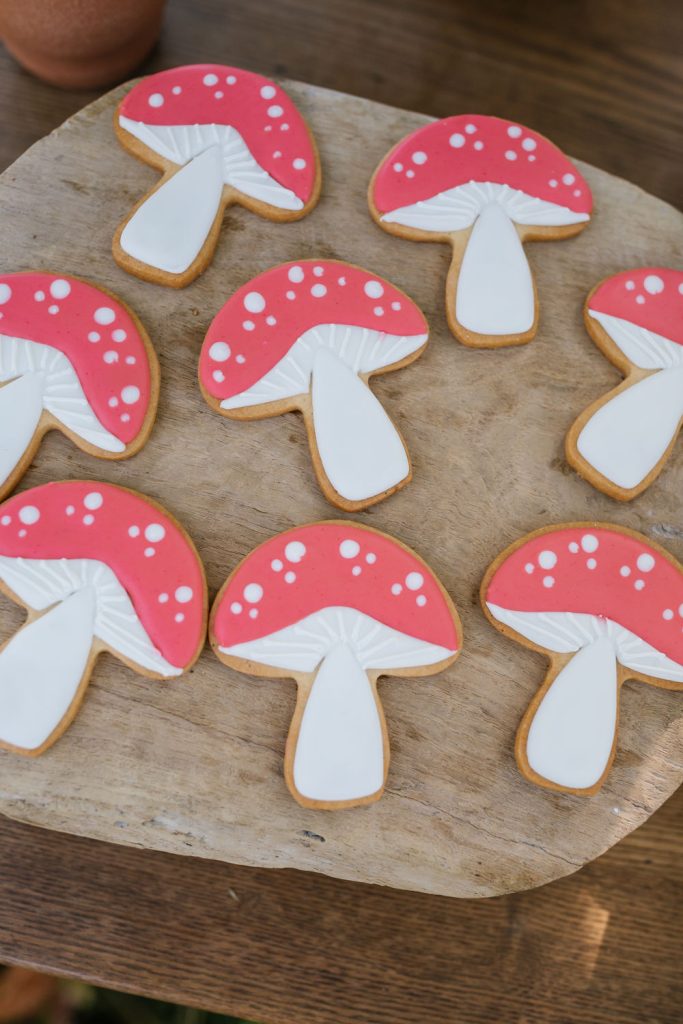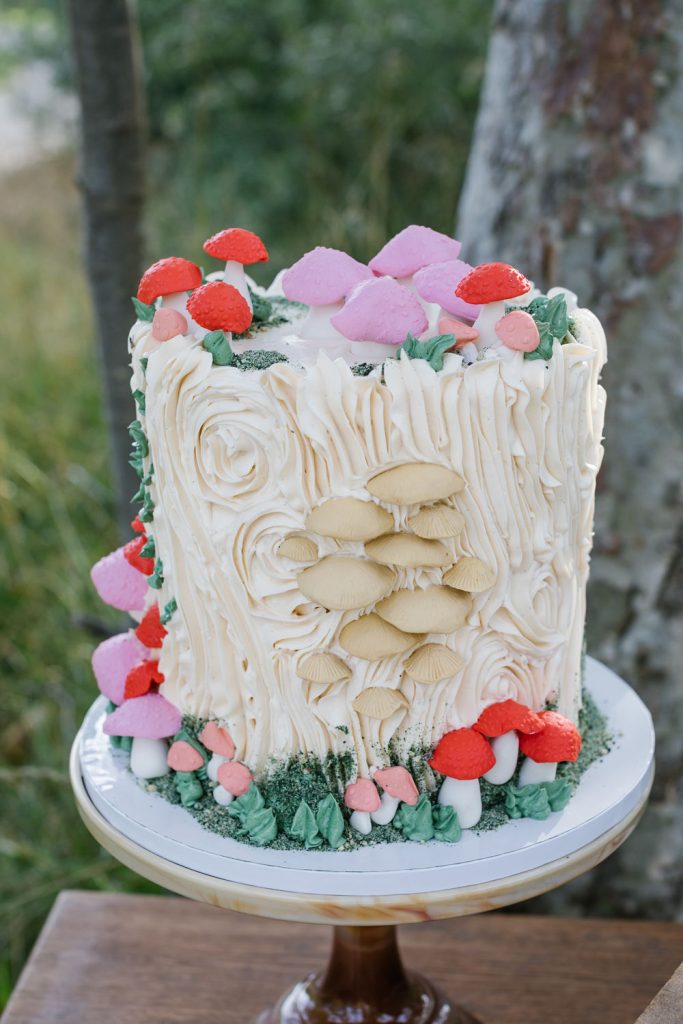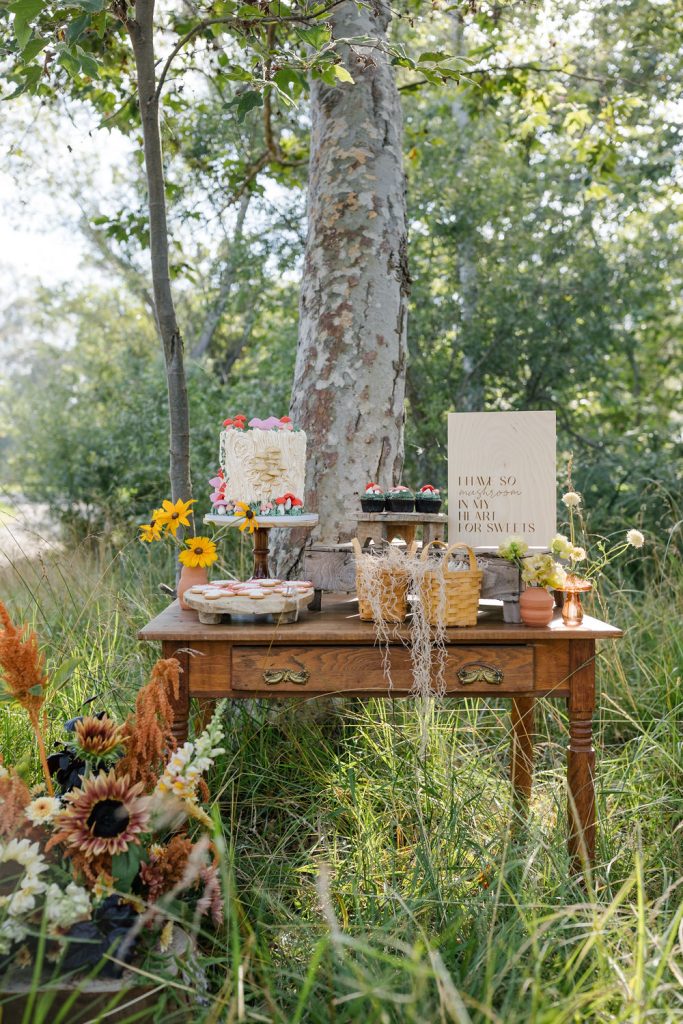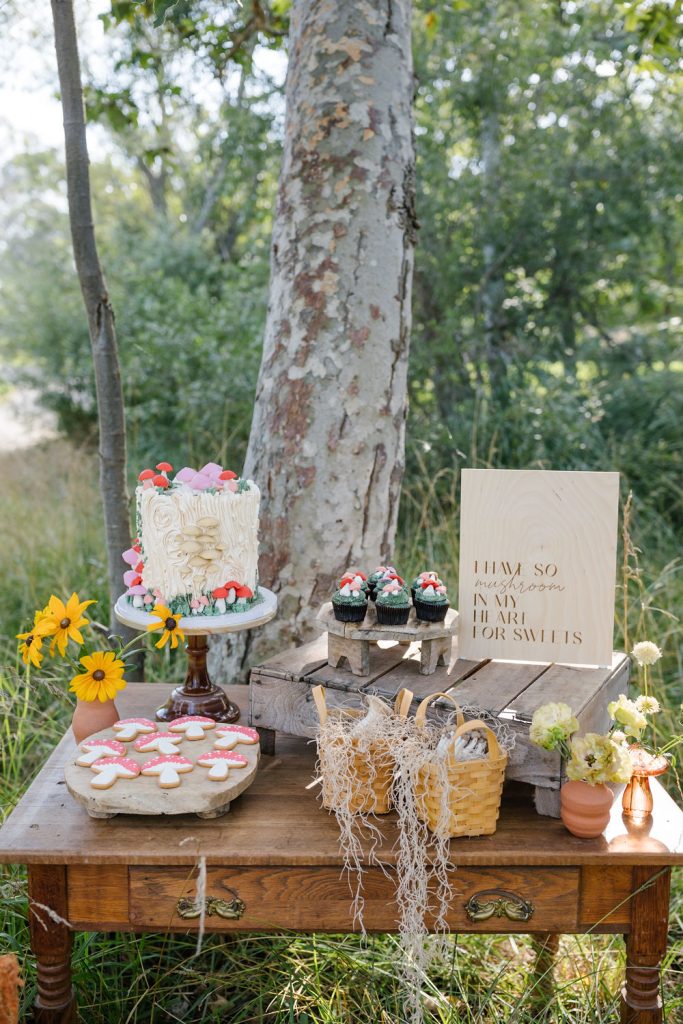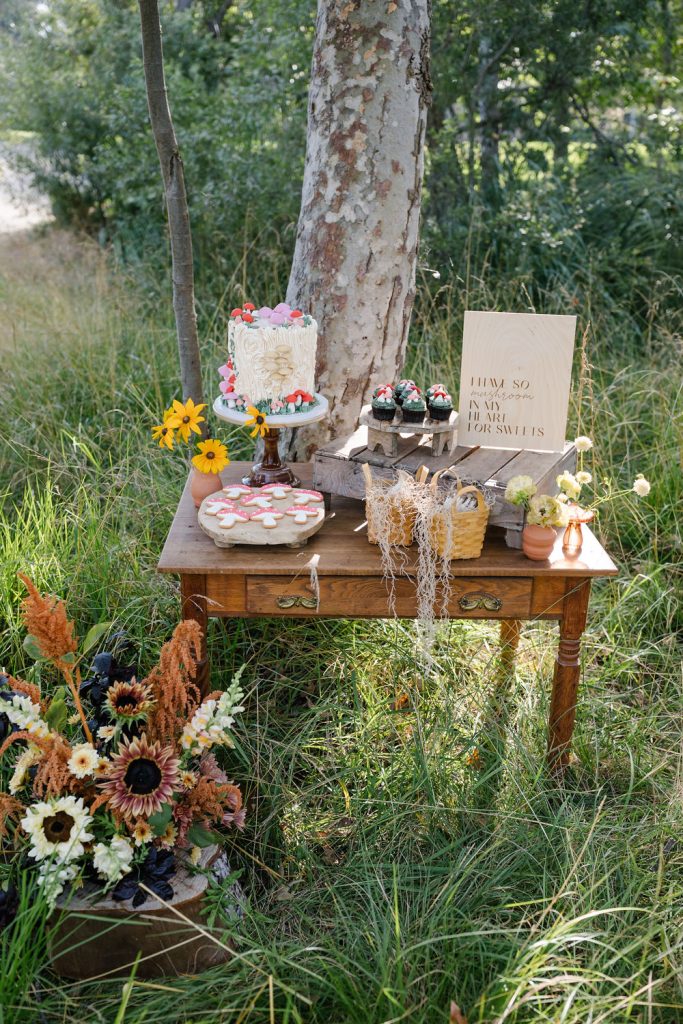 The girls were in awe with the desserts as well! They were quite smitten!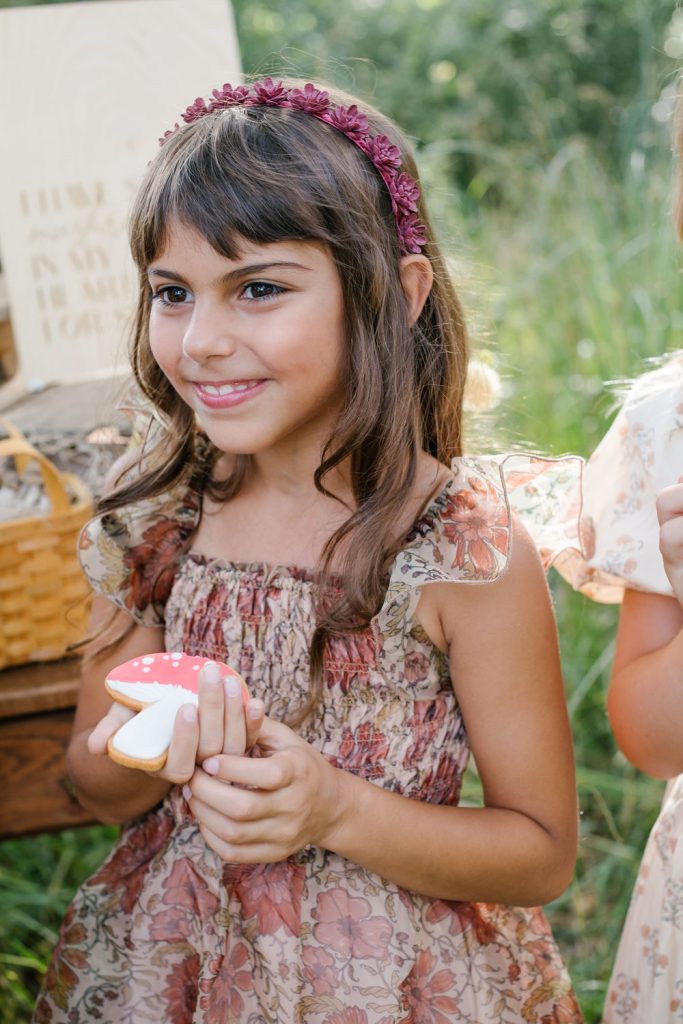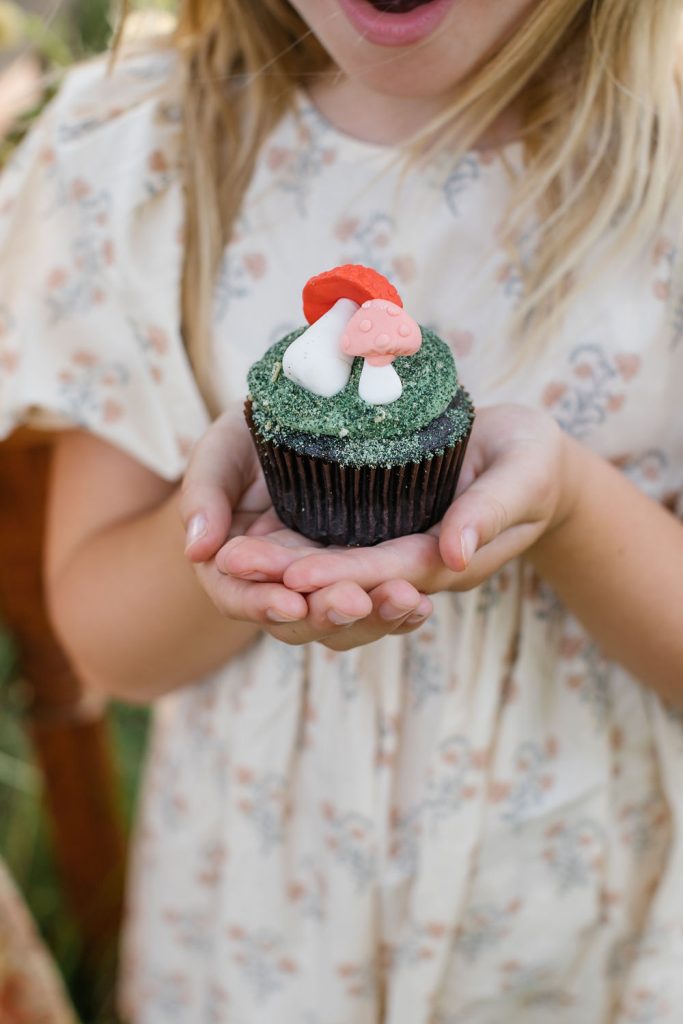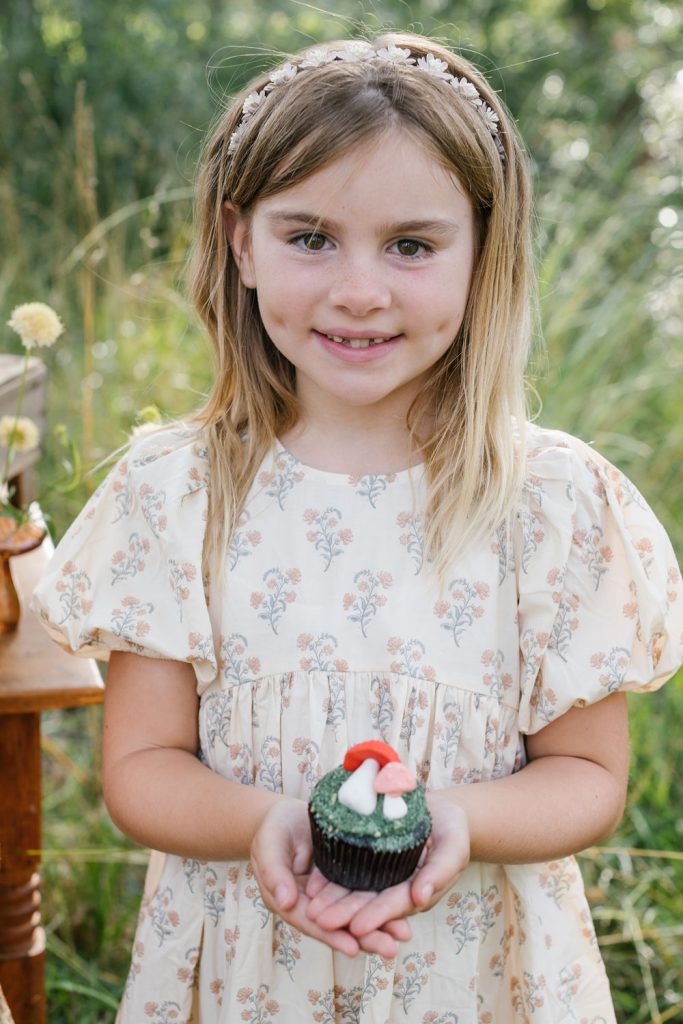 So much fun! Here's to all the Fall parties and sweet friendships like these!!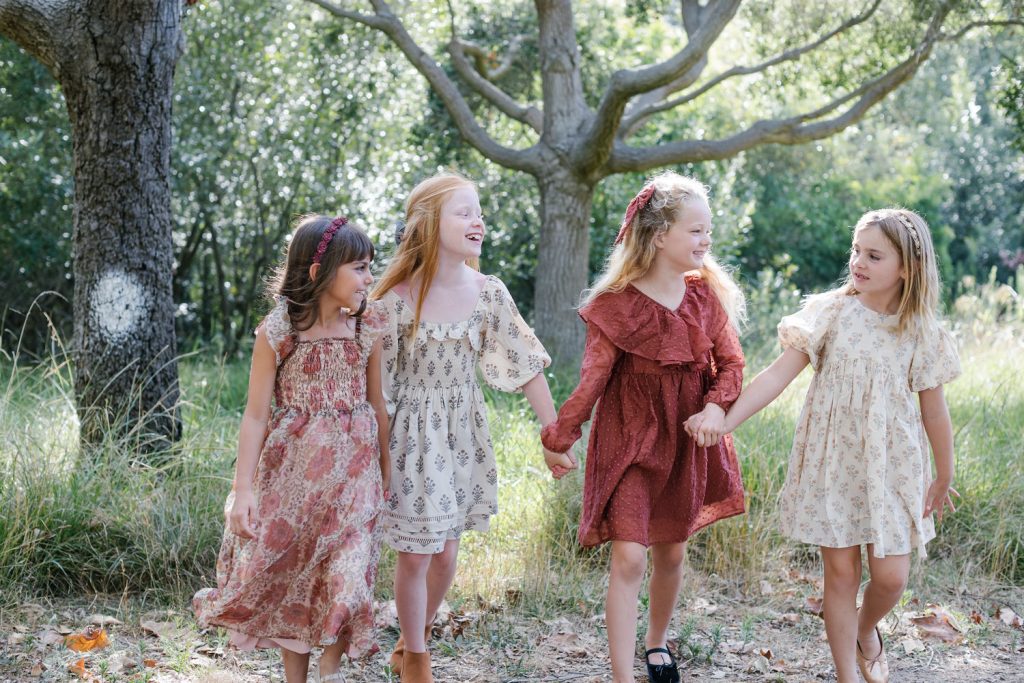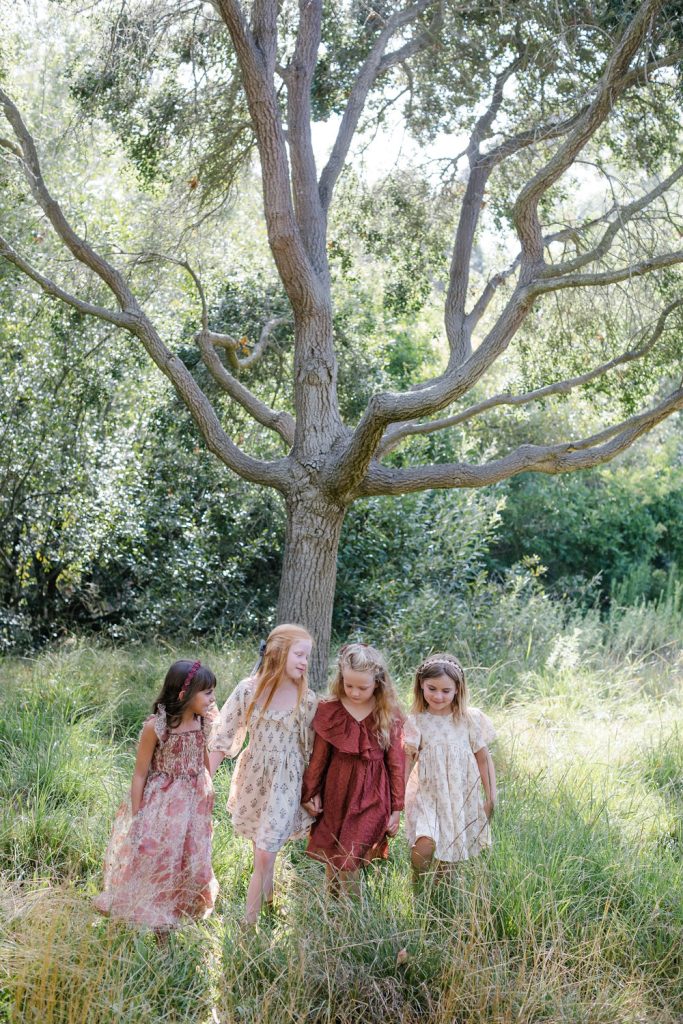 xx
Jacquelyn