Oh boy, do we have a treat for you today! This dessert is for all the Twinkie lovers out there! I fully admit that if there is a Twinkie in sight, I will consume it asap. Who's with me? Today, I'm taking that pillow angel of yummy goodness and adding some friends to make this delish trifle that every kid, parent, picky eater, you name it, will love. We have Twinkies, lemon curd, whipped cream, strawberries, and crushed meringue cookies.

Photos by Dayna Studios
---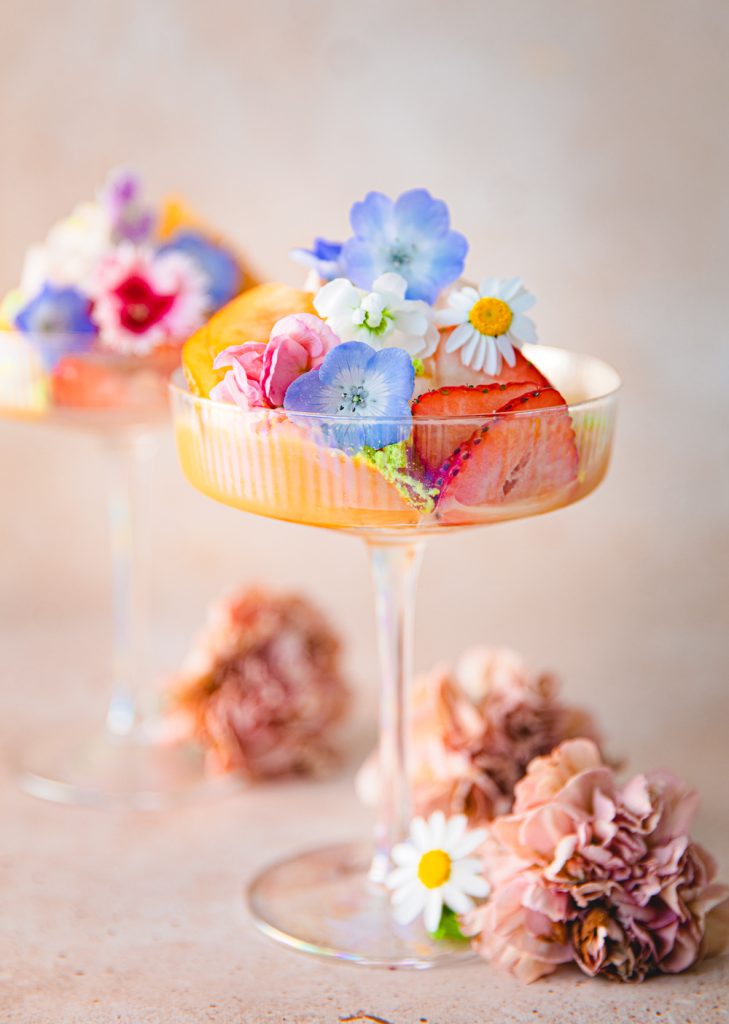 ---
TWINKIE TRIFLE
SERVES: 4 | PREP: 10 MINUTES | COOK: 0 MINUTES
W H A T   Y A   N E E D
Twinkies
Lemon Curd
Strawberries
Peaches
Whipped Cream (coconut or dairy)
Crushed Meringue Cookies
B U S T   O U T
You're cutest coupes!
*Shop my favorite ones below!
---
I N S T R U C T I O N S
Just like any trifle, it's all about the layers. I like the order of lemon curd, cubed-up Twinkies, a dollop of whipped cream, fruit, and repeat. When at the top for its final layer, cubed up Twinkies with slices of fresh fruit, and a dollop of both lemon curd and whipped cream. Top that goodness with some edible flowers, and crushed-up meringue cookies for an unexpected yummy crunch.
---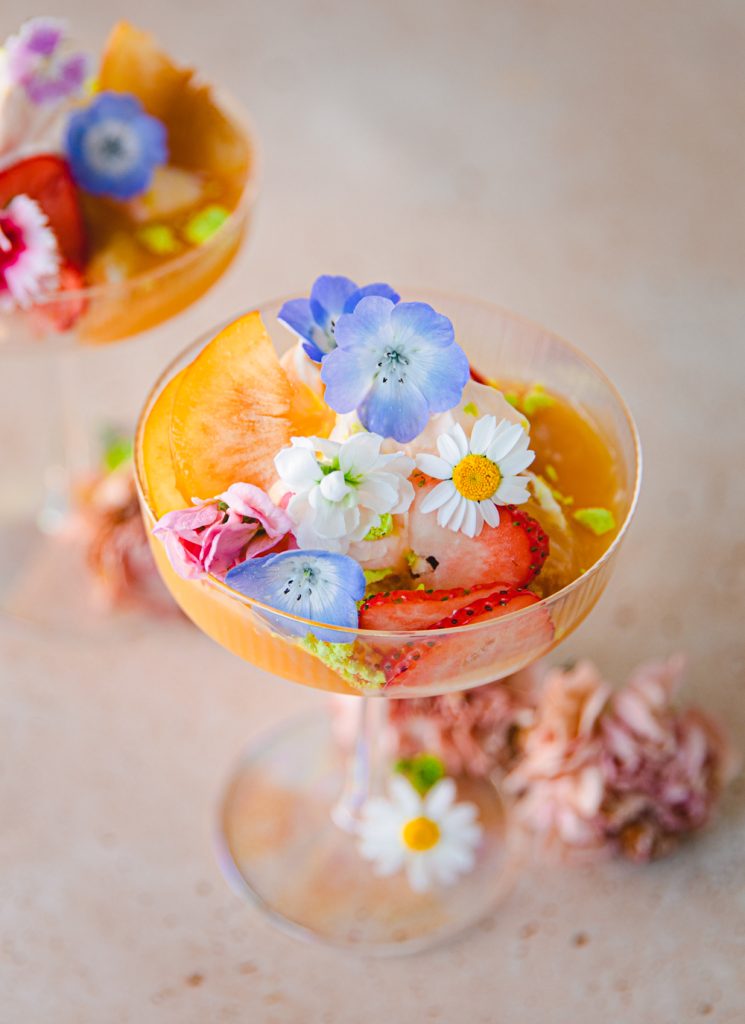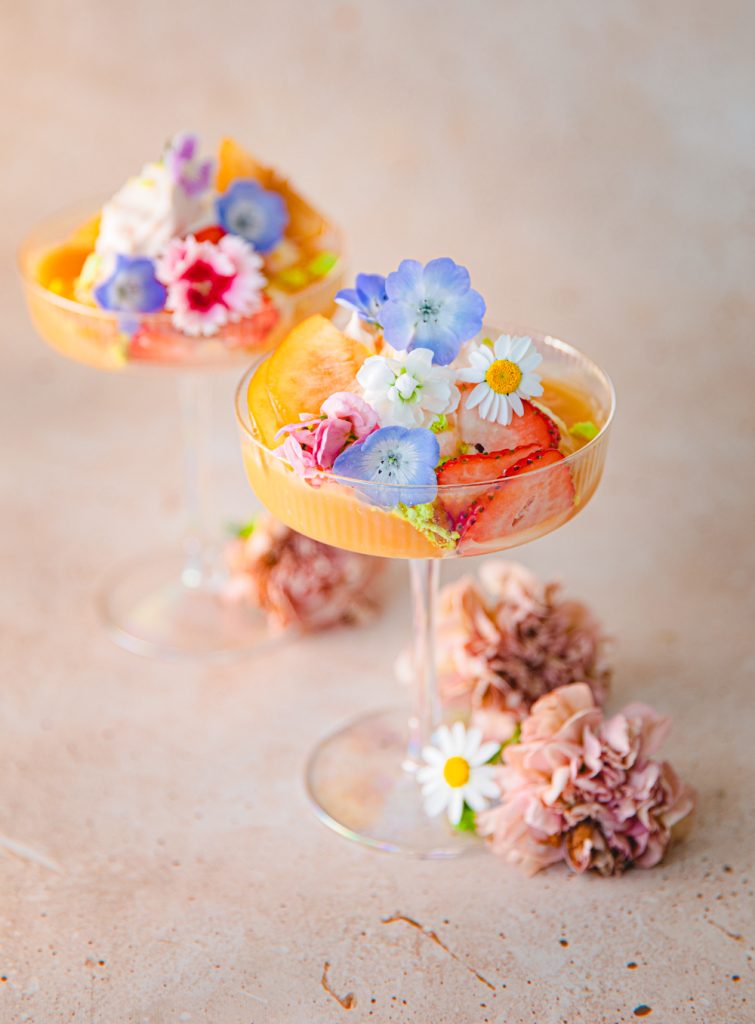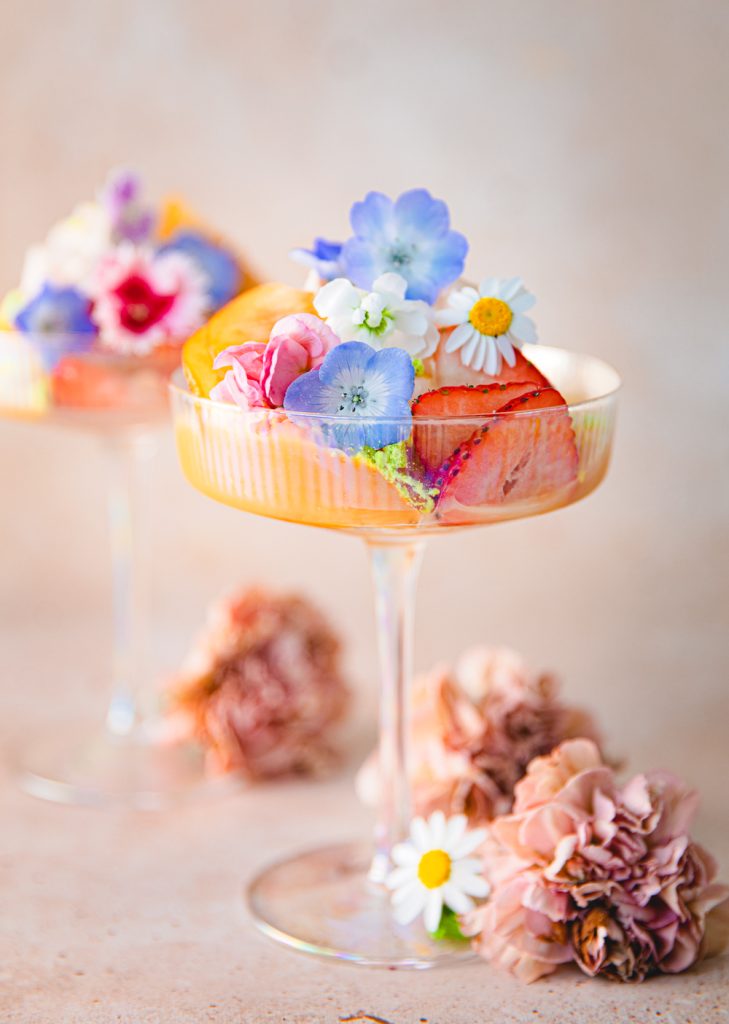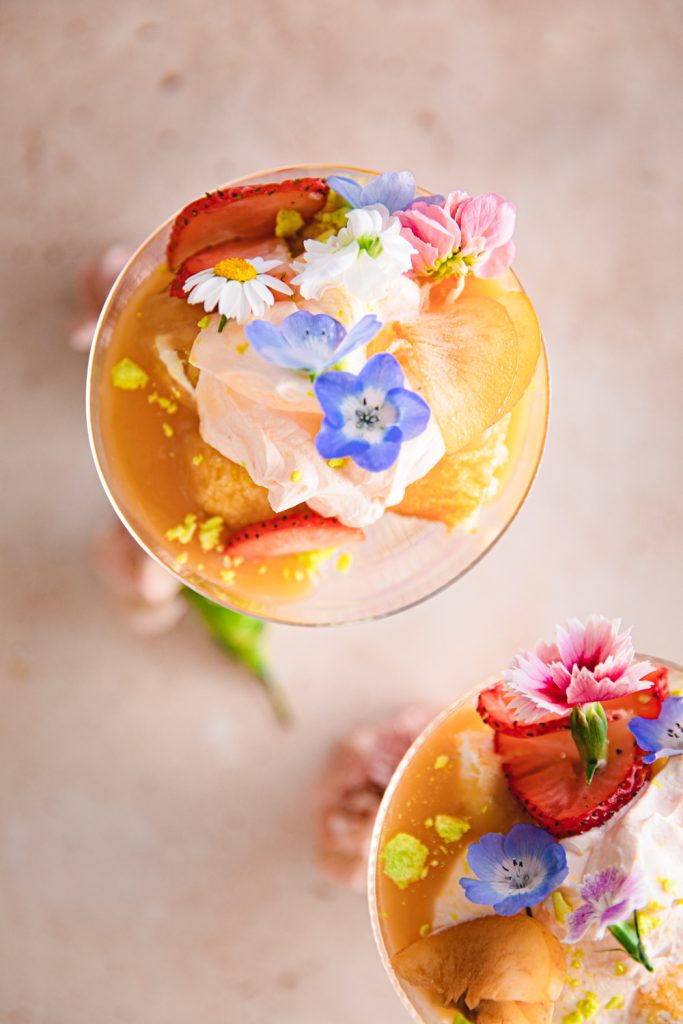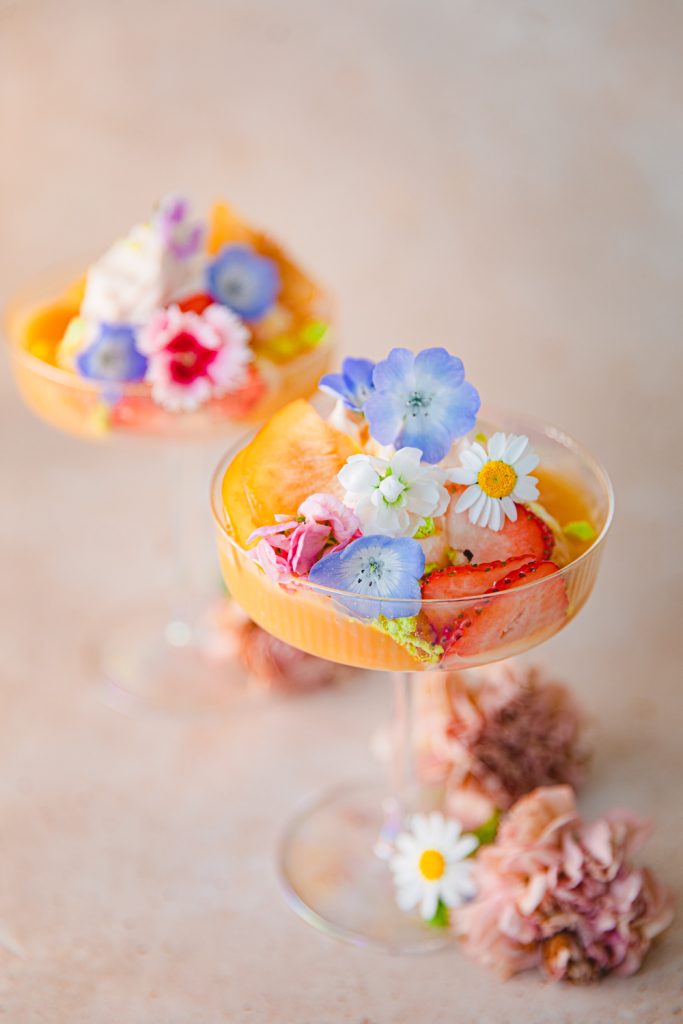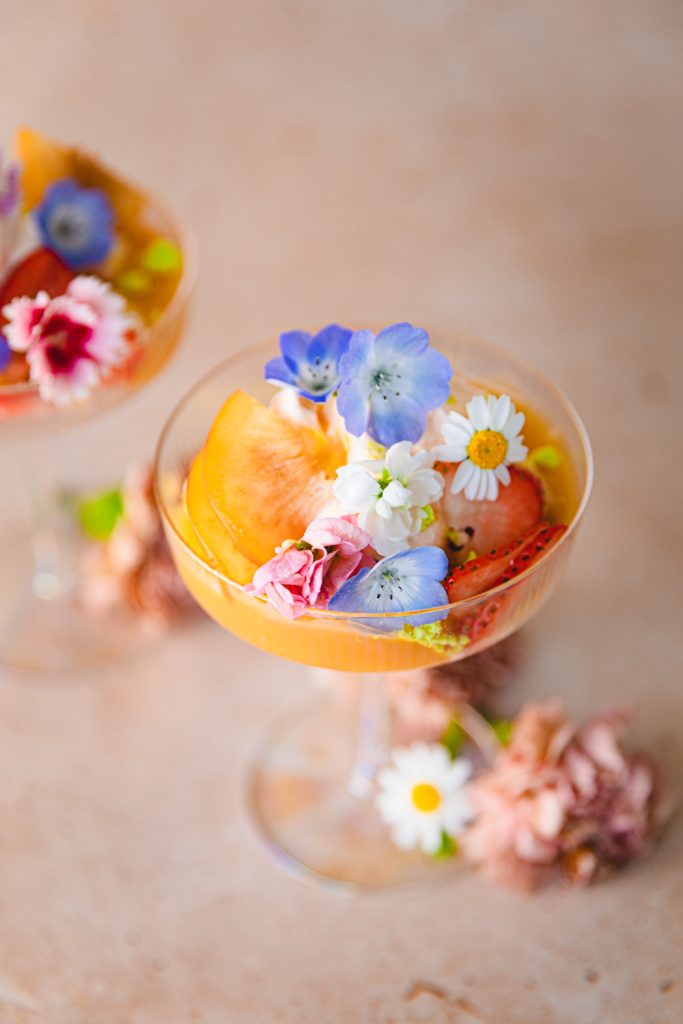 ---
B E I J O S K I T C H E N

xx
Abby