Our friends at Harry and David had me create a yummy spring charcuterie board featuring their new collection of vegan meats. I'm pretty much all plant-based and vegan-friendly due to my dietary restrictions so I was all about this board. All the pretty spring players are here – vegetables, fruit, edible flowers, and special guest stars, the vegan meats. And I can tell you first hand, these meats are really good! Not that tofu-wannabe meat you see at the store. The best part is that you can get all these goodies over at Harry and David. Throwing a party or just having some friends and family over, is a hit that even with non-vegan friends. Serve with their Sangria kit and you are just about the best host there is this spring.
Photos by Dayna Studios
---
---
VEGAN CHARCUTERIE BOARD
SERVES: 4-8 | PREP: 15 MINUTES | COOK: 0 MINUTES
W H A T   Y A   N E E D
Vegan Meats
Vegetable Box
Dried Fruits
Fruit
Trail Mix
Edible Flowers
Hummus
Sangria Kit
B U S T   O U T
Platter or Serving Board
---
I N S T R U C T I O N S
Treat this just like you would with any other charcuterie board. It's all about layering and presenting the goodies so they are looking good and are easily approachable to eat. I like to cut veggies and fruit so they are bite-size pieces or stick-style for easing dipping.
Start with putting your dips in small bowls and putting them on the platter. Then simply, layer each item around the dips. Use the edible flowers and microgreens to add that spring pretty touch and also hide any holes.
For the dips, I like to add some garnish and flowers to them to add texture and dress them up. No one likes naked hummus.
---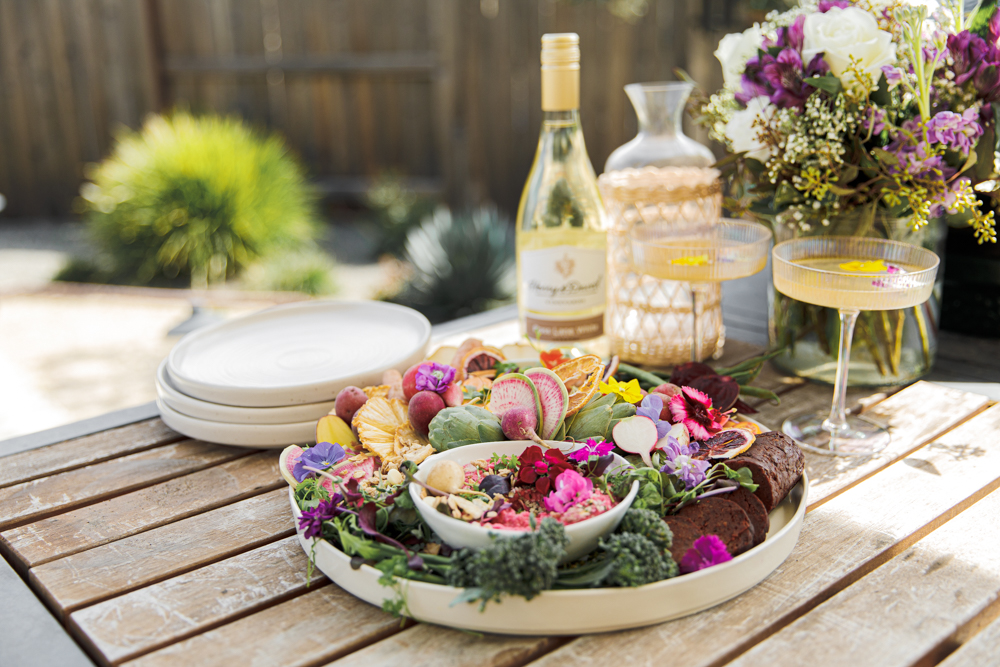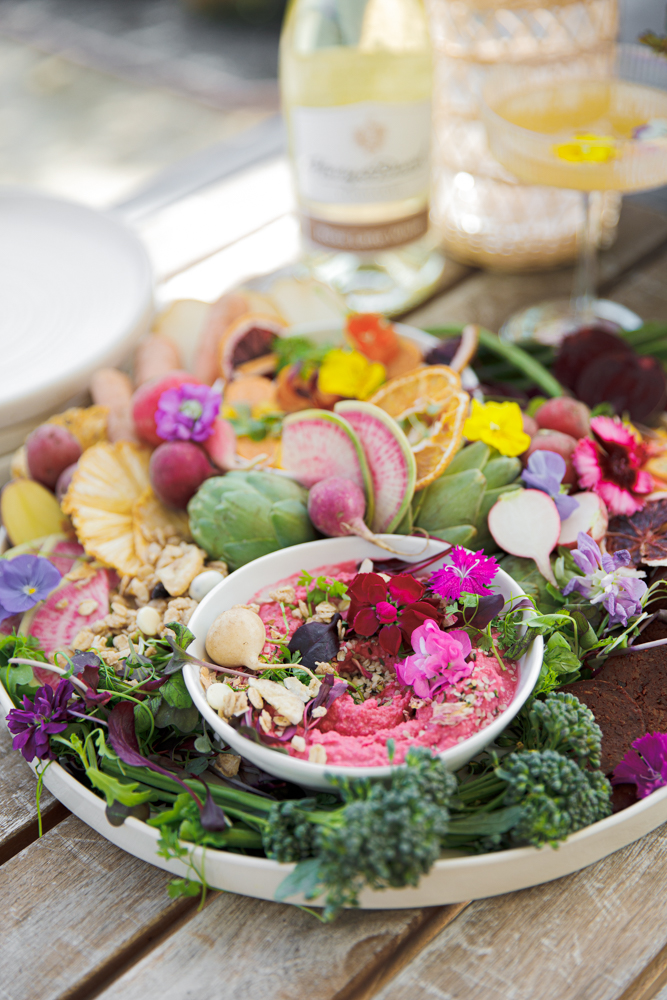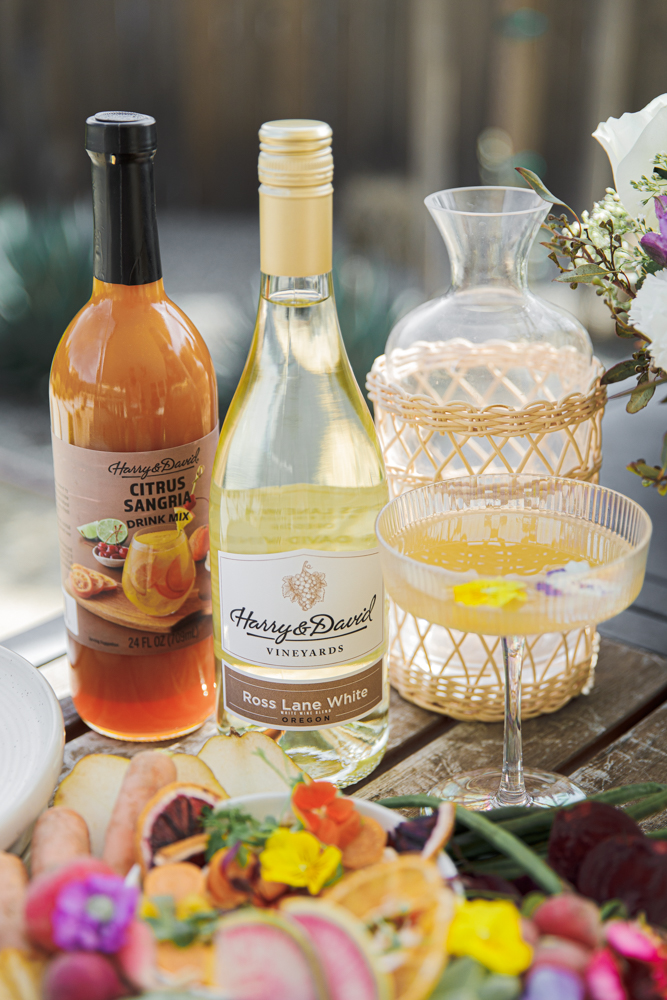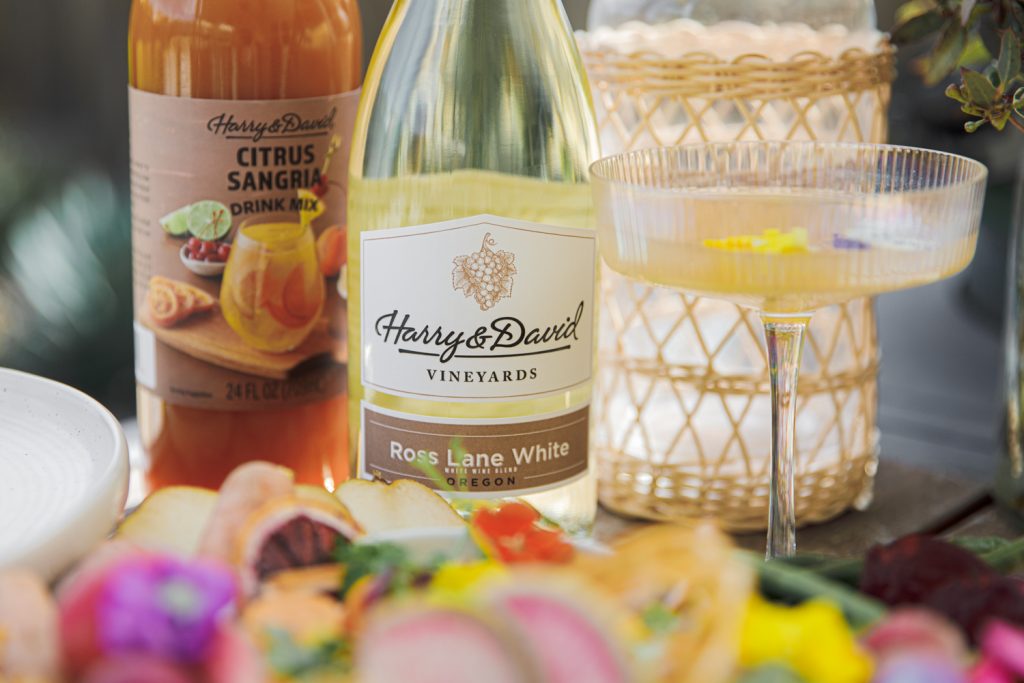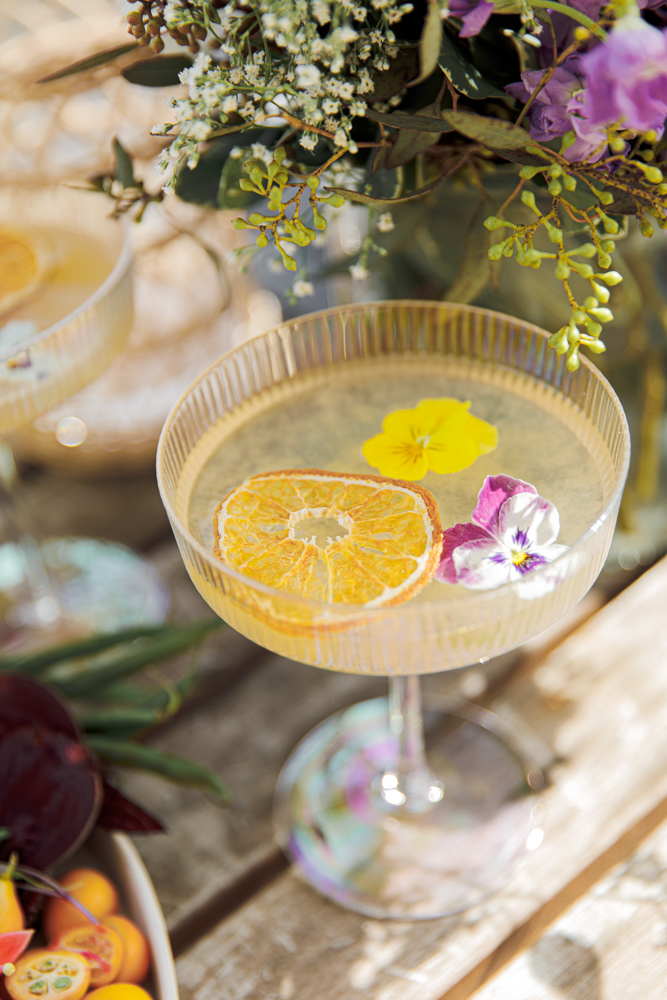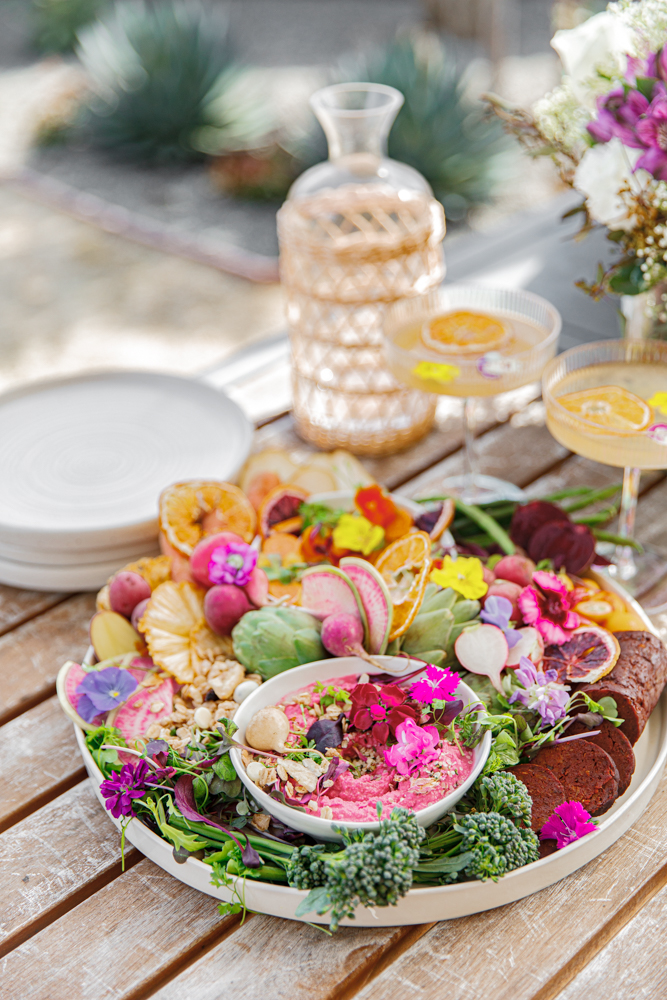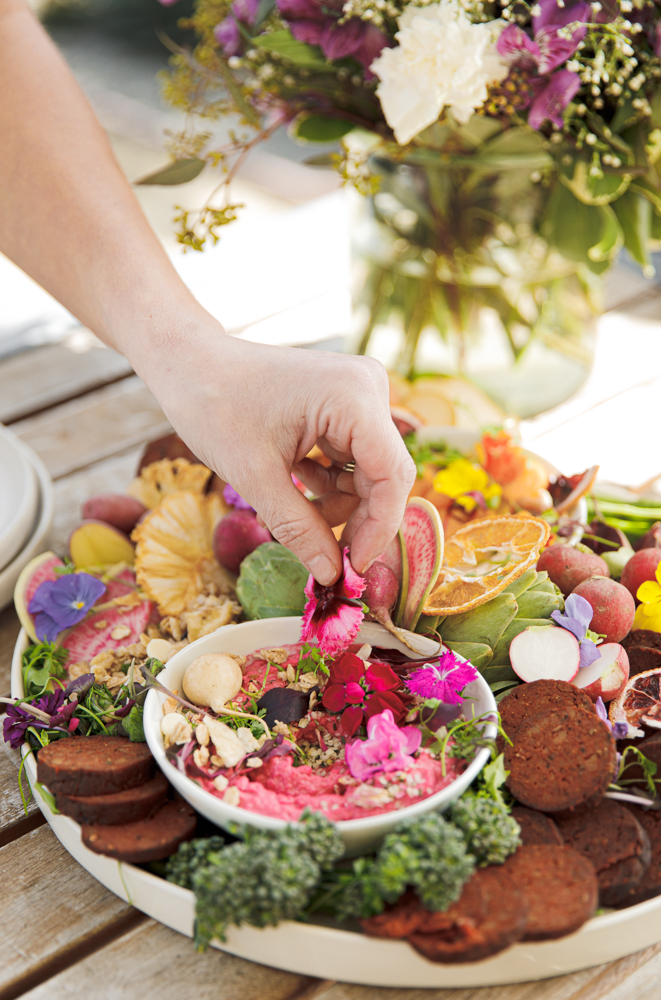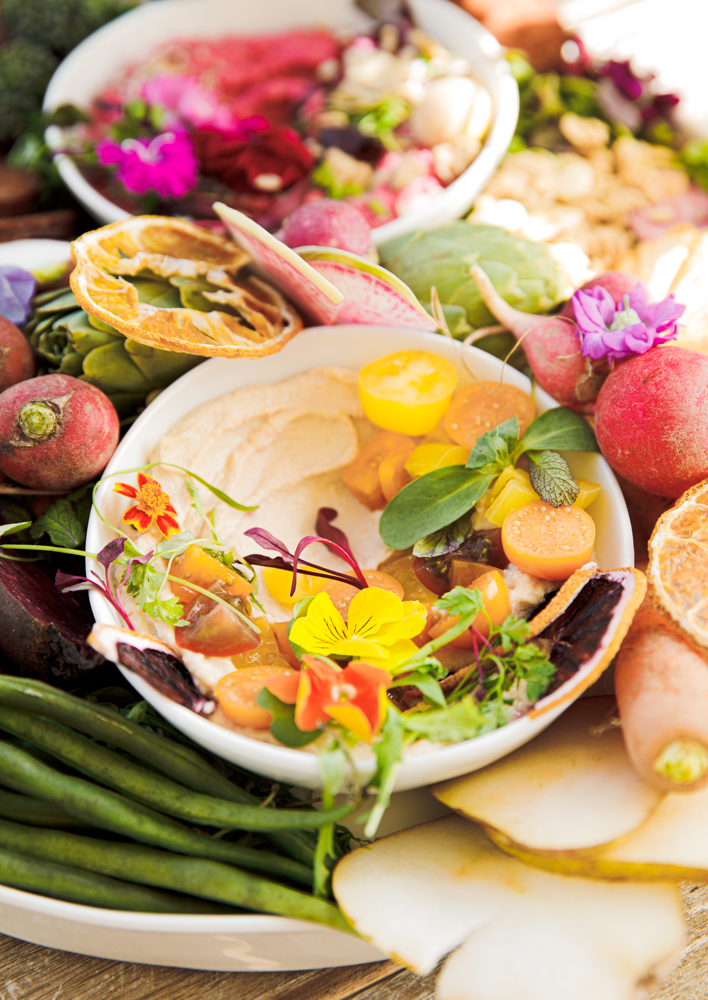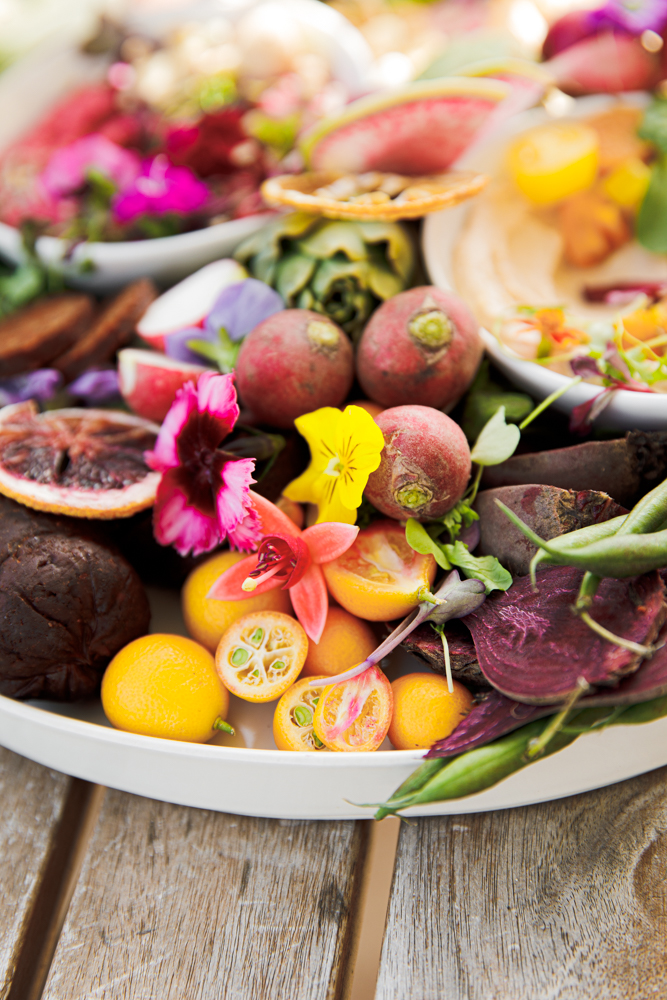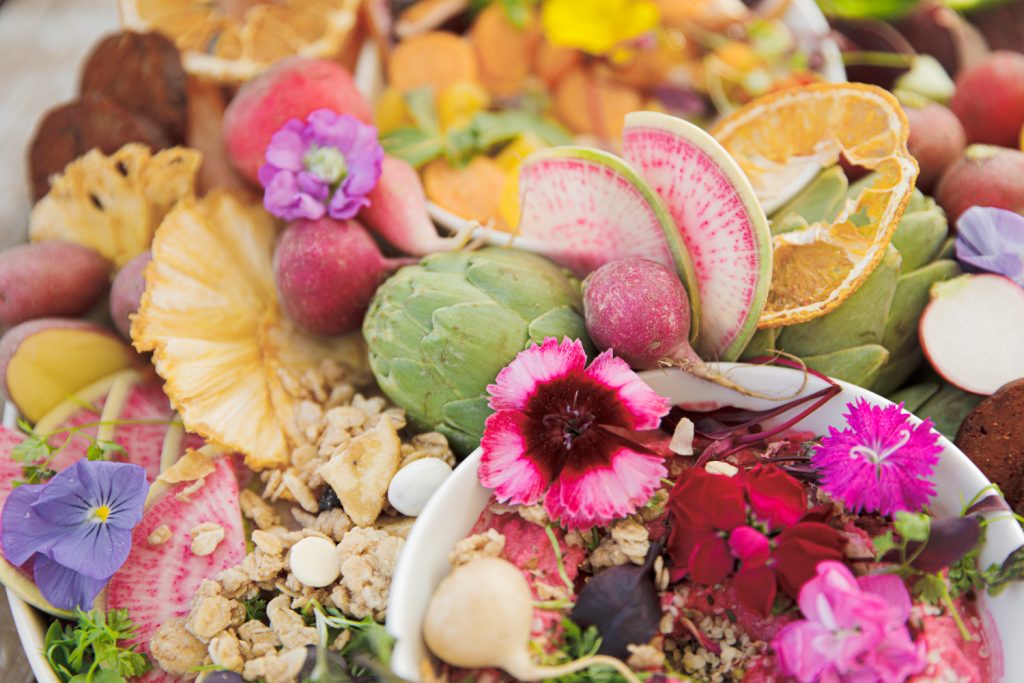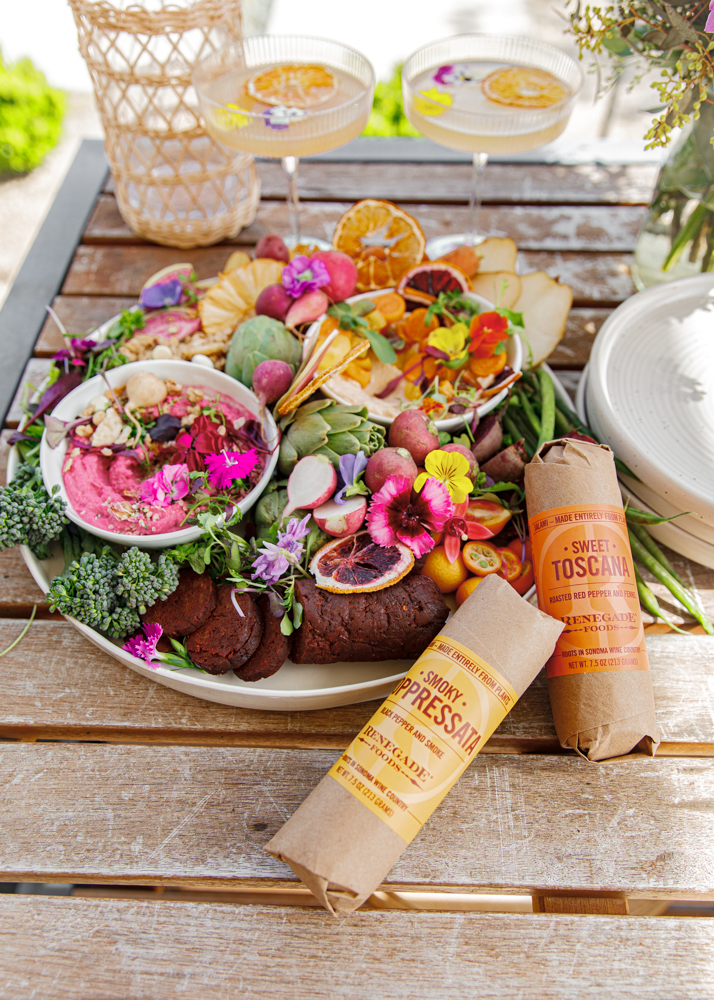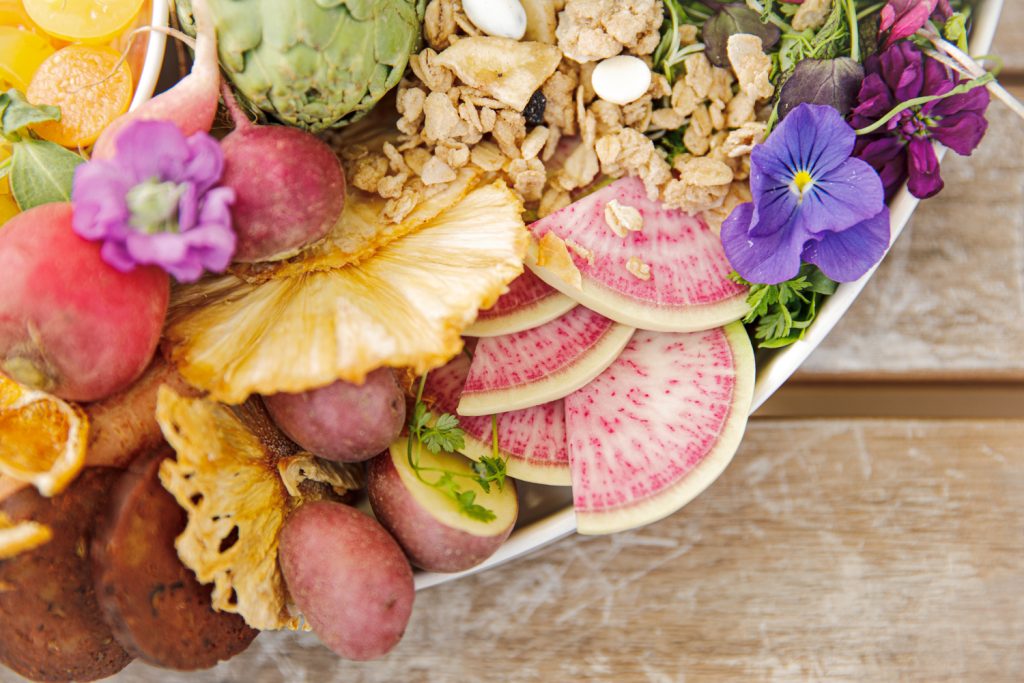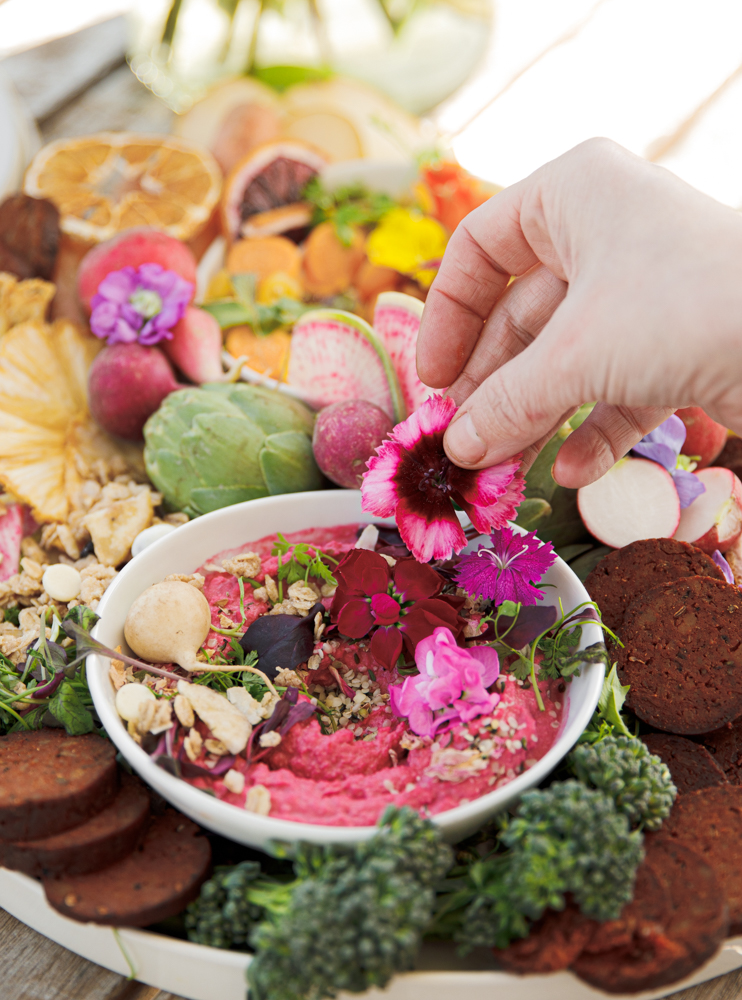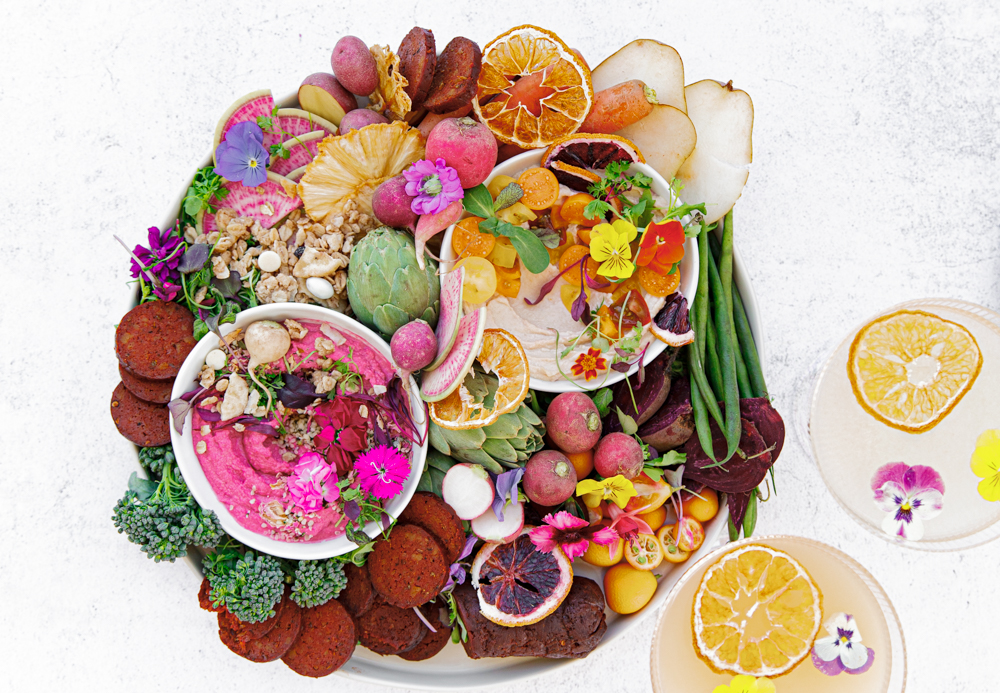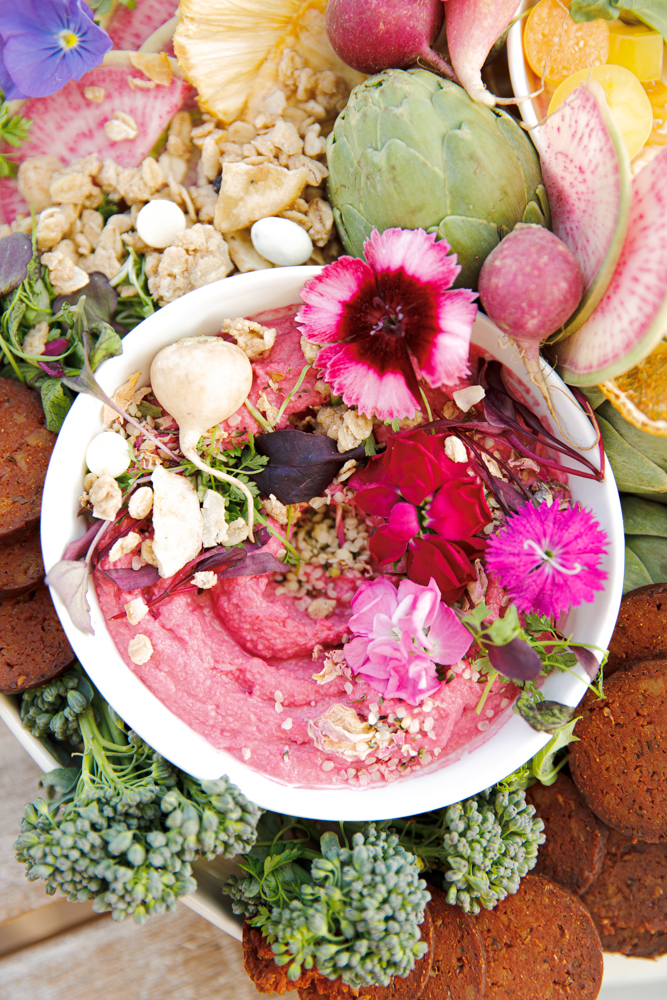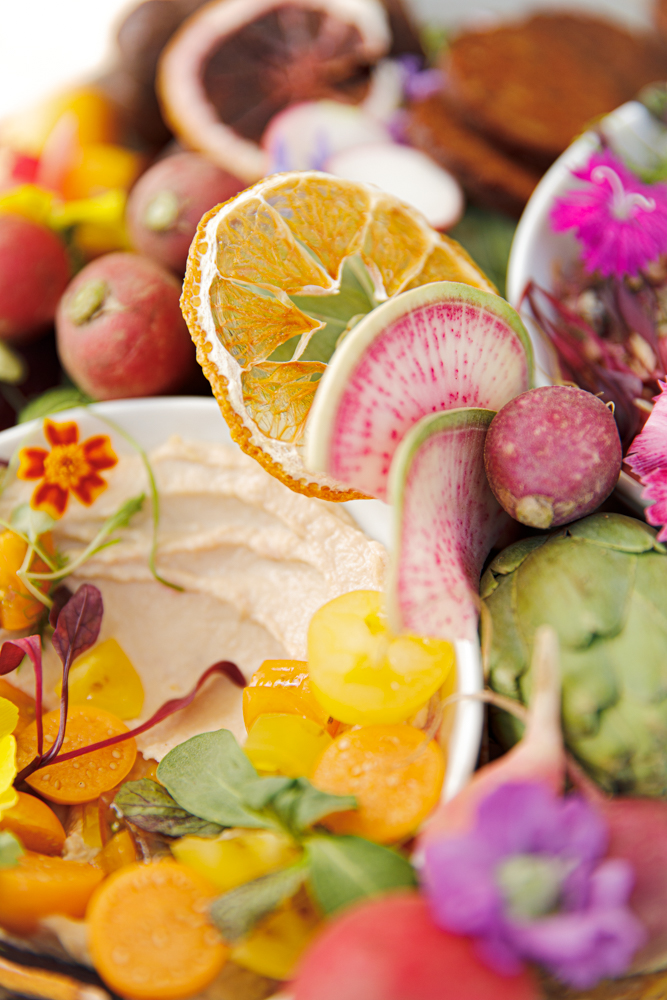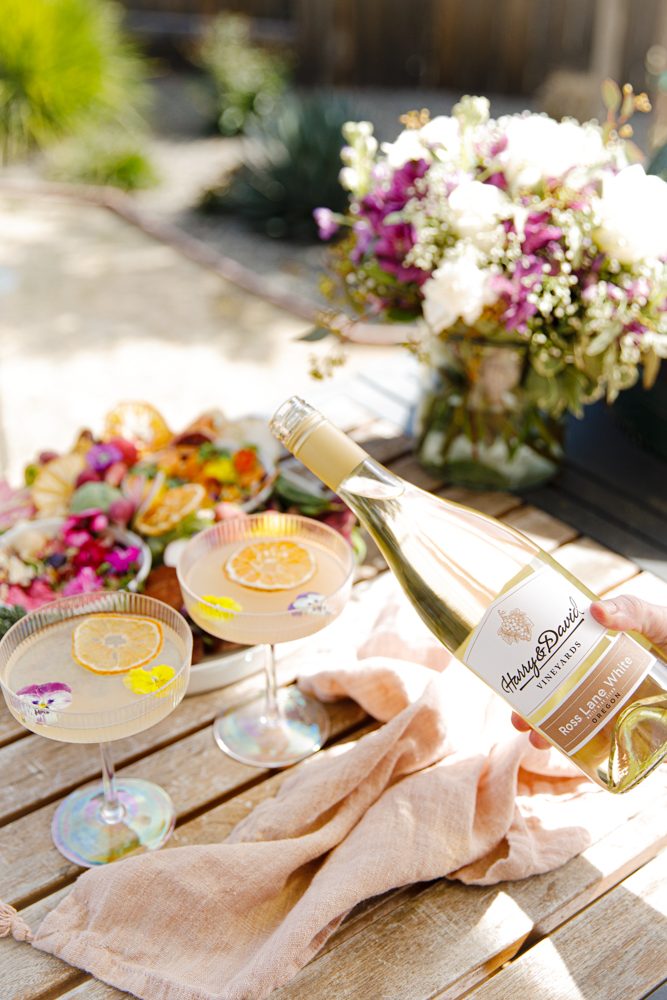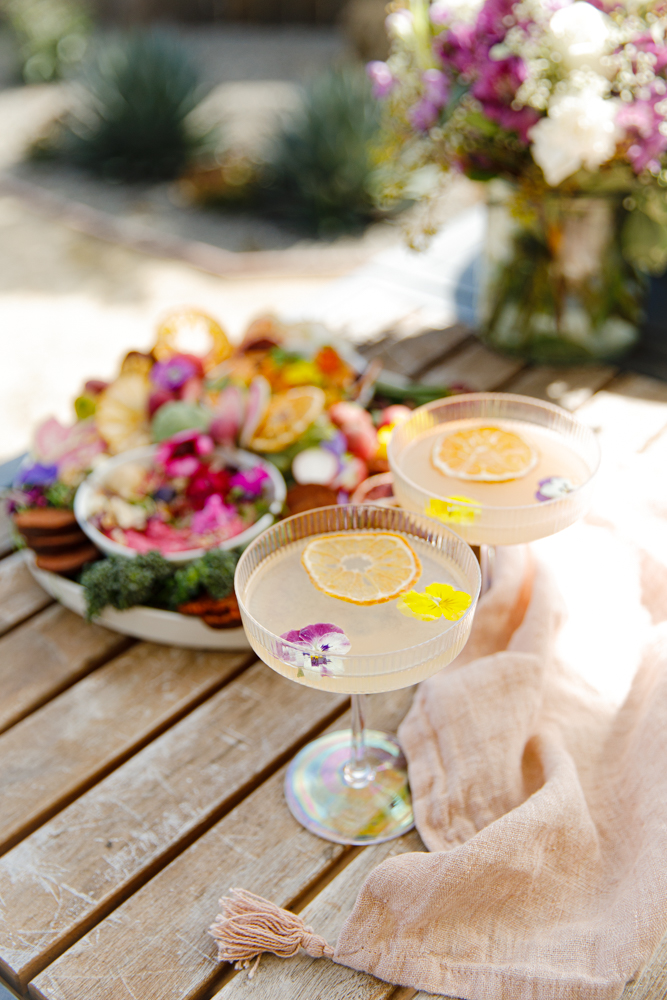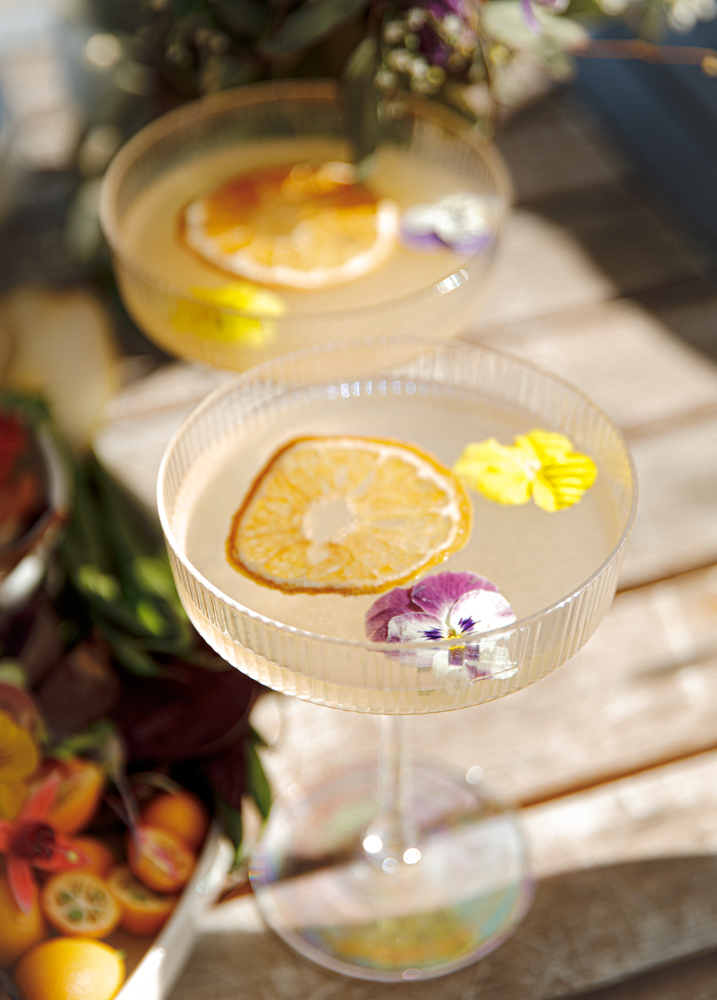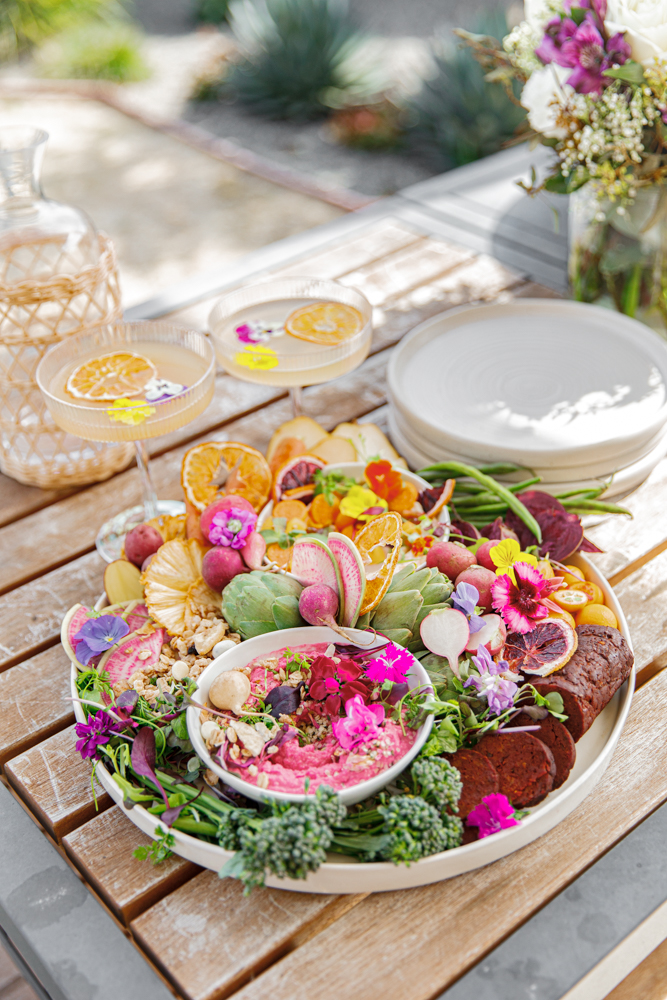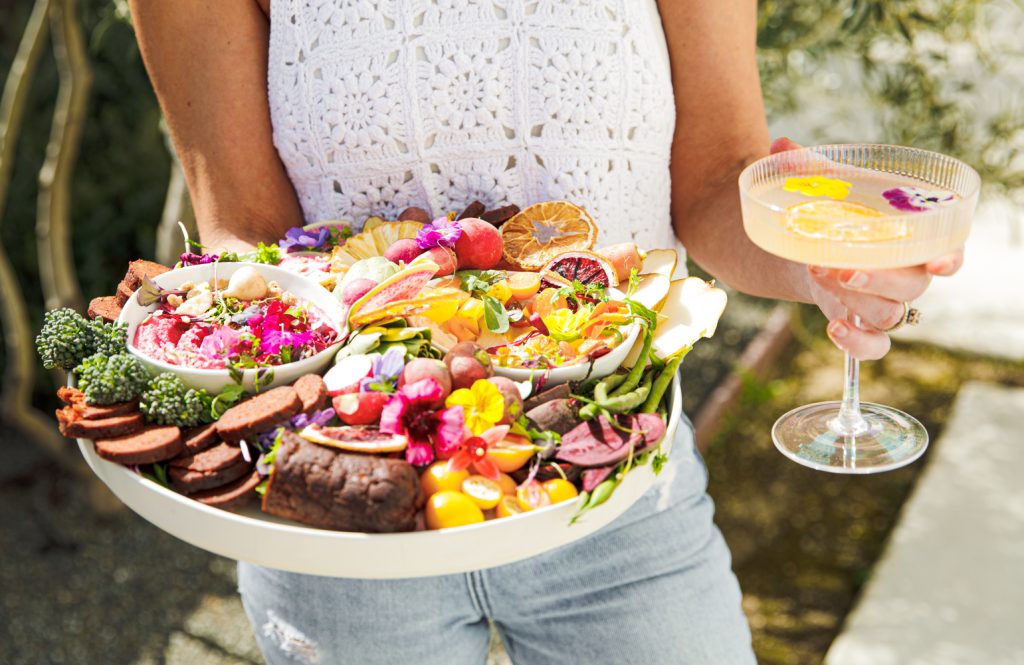 ---
B E I J O S K I T C H E N

xx
Abby