One of my favorite Instagram accounts to follow has to be Jessica Hetherington's, She and Wolf. Jessica is a mom of two who inspires me to live my life fully and with grace. She had her second around the same time I had Cruz and I've loved seeing how her and her family adjusted so seamlessly to it. Jessica and her husband Thomas lived in a beautiful home in Montana and recently moved this past summer. Since then they've been living quite the nomadic life and loving it. Before they left though they shot these photos and are sharing them with us today! Keep reading to hear more from this beautiful Mama and her adorable family…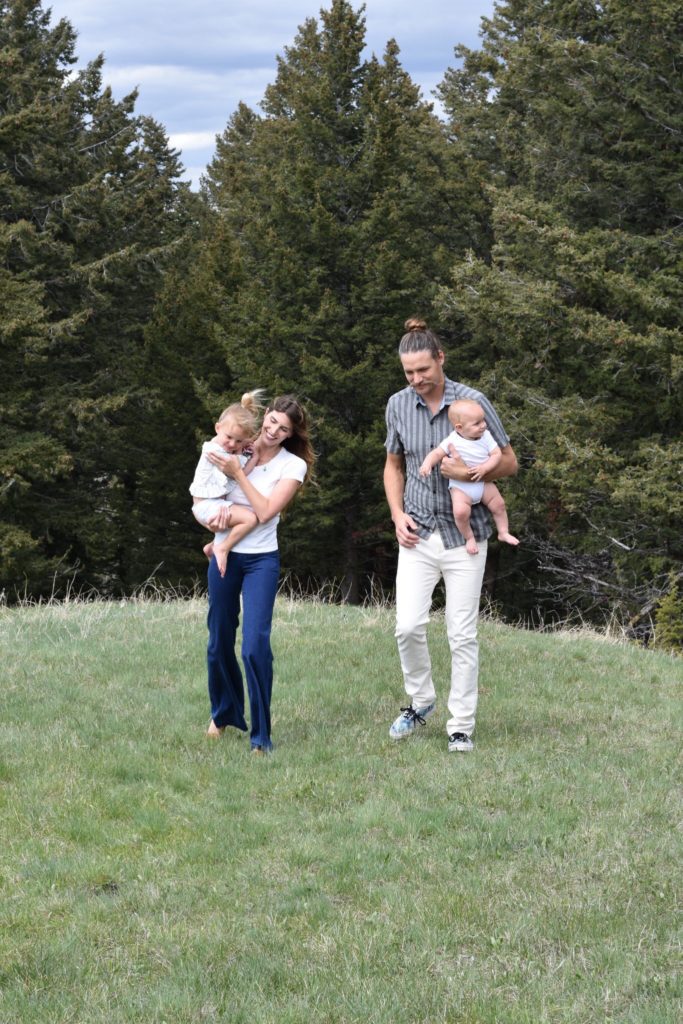 Tell us a little bit about you and your family…
We are a little family of four living in nature and close to the mountains in Montana. We've lived in San Diego and in NYC so we thought this spot would be a beautiful change.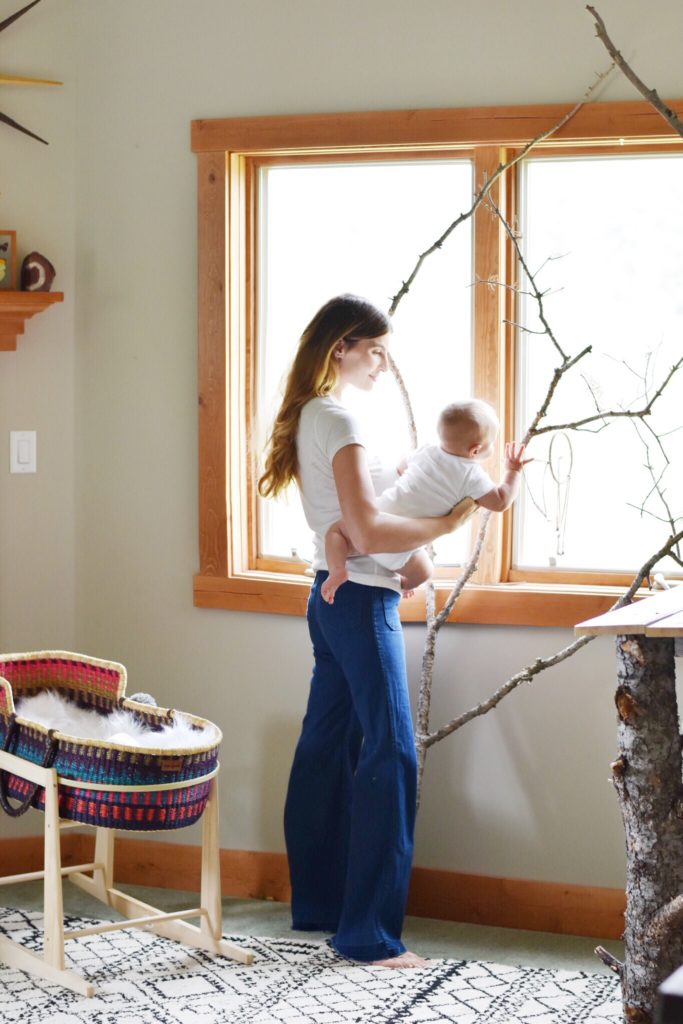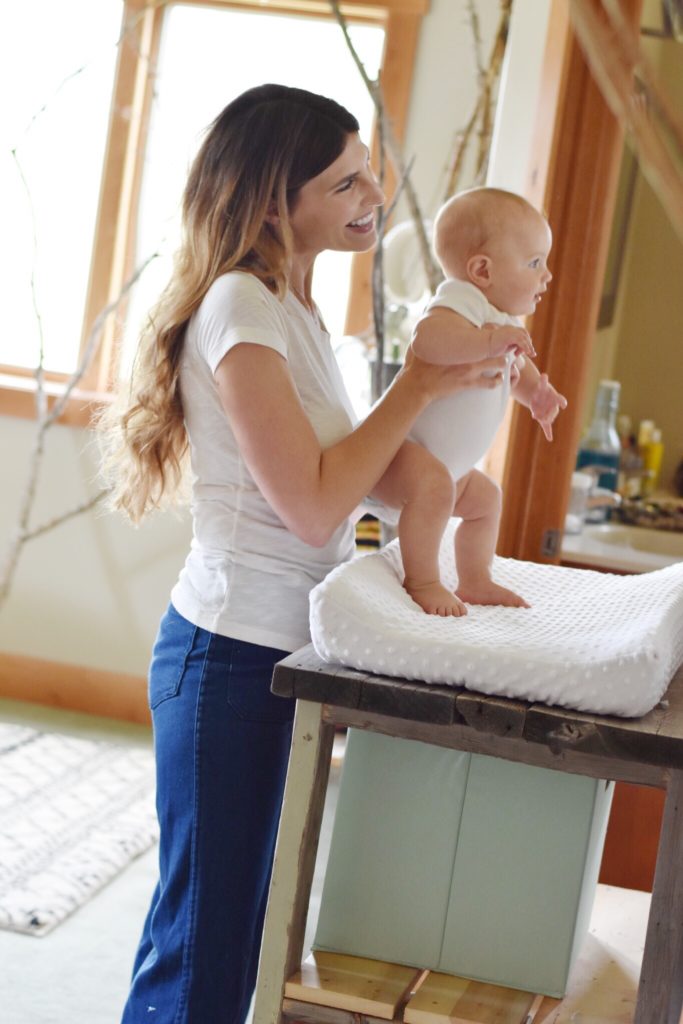 Following you and your brood on Instagram this past year you have lead a nomadic life, talk to us about that and why you love it!
I love being outside and it's so good for our babies too. It instantly resets your mind, body and soul. I love that Goldie and River can see deer right out our window, catch fish in the River and roam in wide open spaces. We definitely love being on the go to experience other types of life too, beach life in San Diego and city life in NYc. The culture and diversity is a great learning experience for Goldie and I figure we have one more year to travel around until she starts kindergarten. So, we're trying to live it up!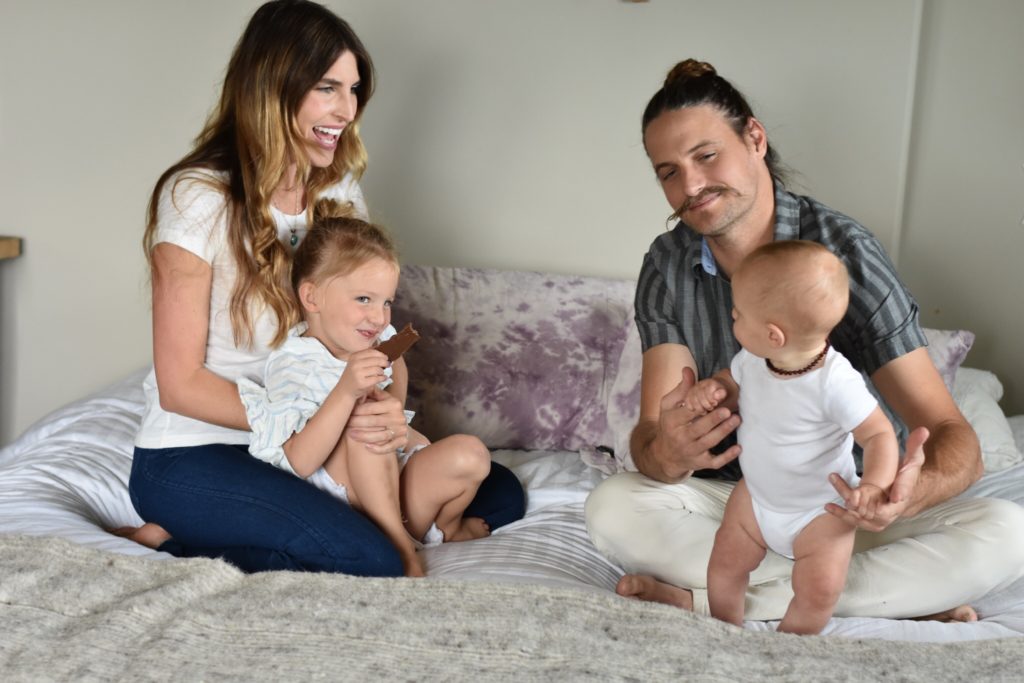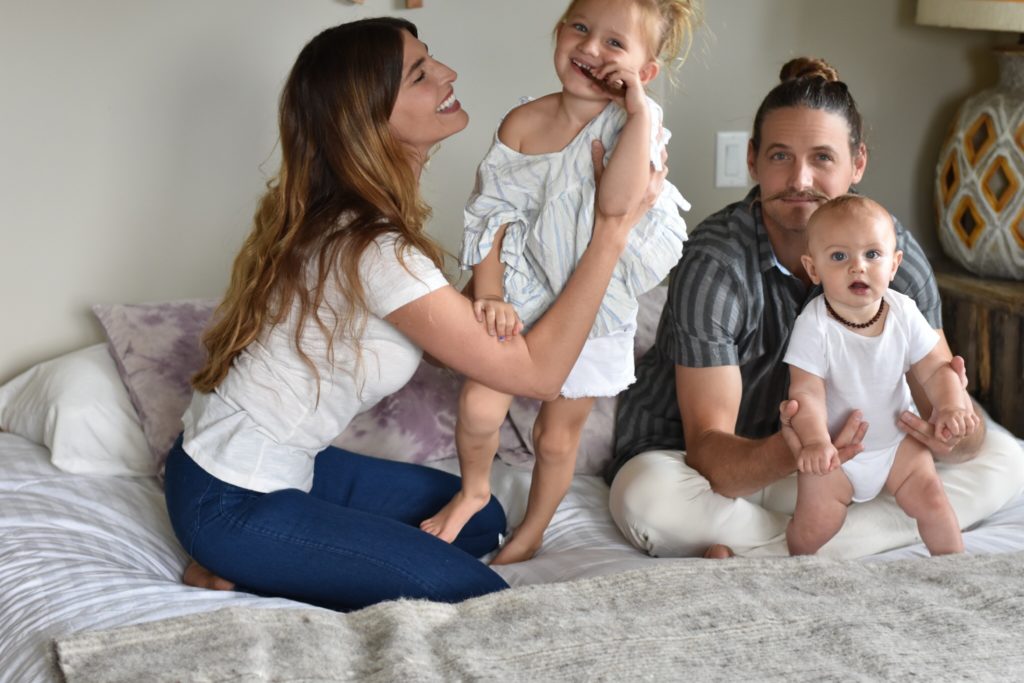 We know you recently moved out of your beautiful Montana home, why was that space so special to you?
The space was so amazing for us because we had just moved away from our teeny tiny apartment in NYC, we loved it there but we were really craving space and nature. We took a trip to Montana for Christmas and found this giant home for almost half the price of our NYC apartment. We were like….done! So many wonderful memories were made in that home. Goldie had her second birthday there, she finished potty training, learned how to fish in our backyard and we had sweet baby River there. Those first few days there, those memories are priceless.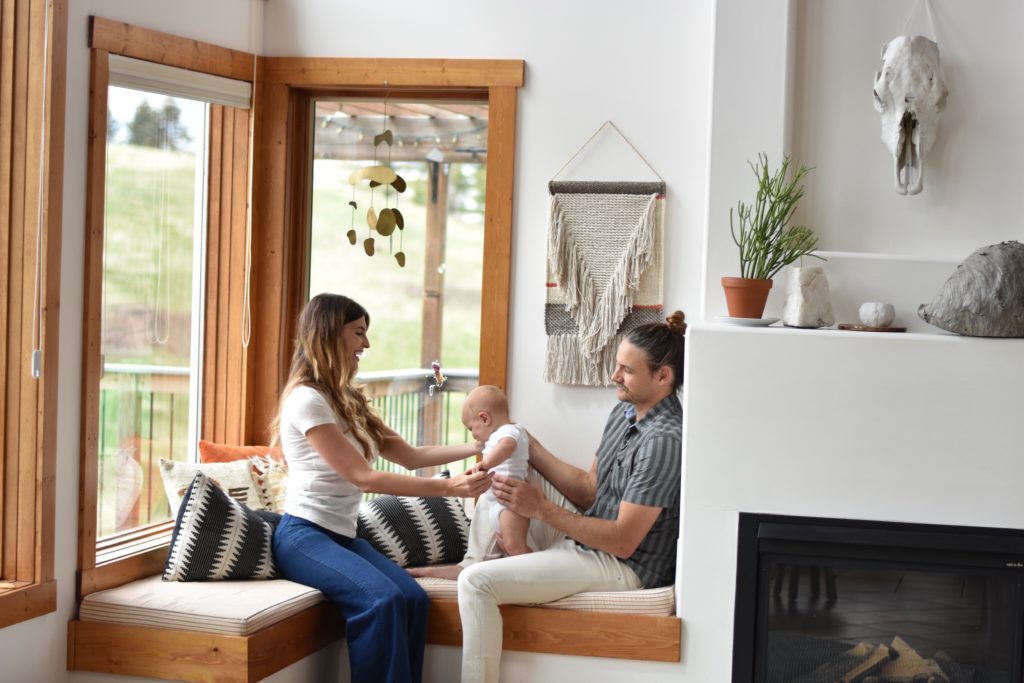 River's nook in your home was so adorable, talk to us about the design of it…
There was kind of this weird closet type space in our bedroom and I thought…a crib would fit perfect and it's right by our bed. I wanted it to be earthy and bright so I found objects from outside, textured whites and mirrors. I loved it so much. Gosh I miss that little nook!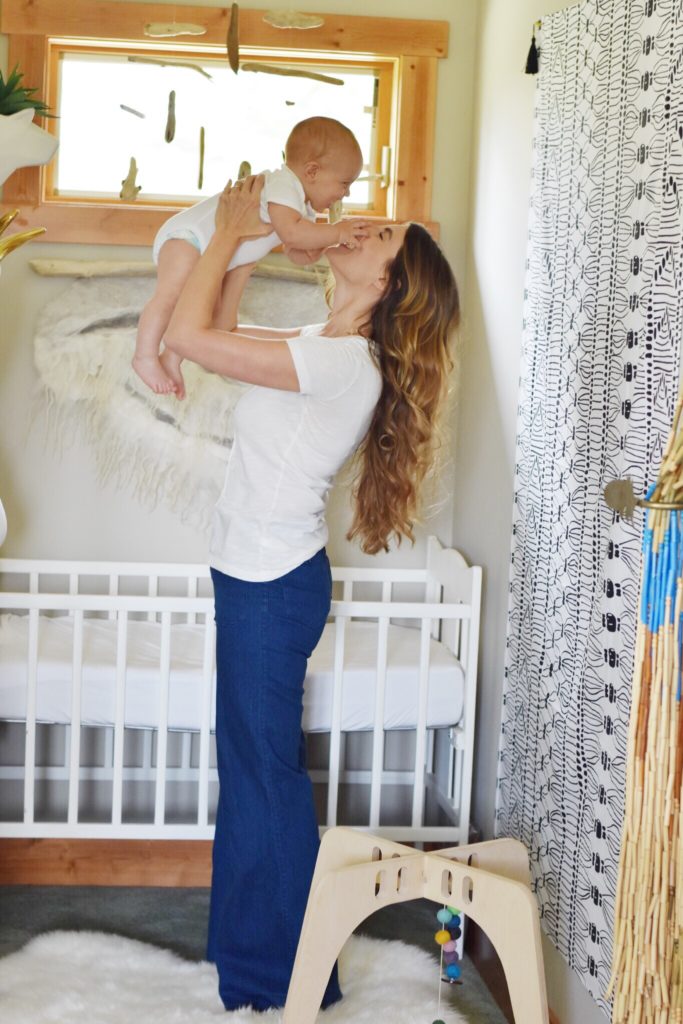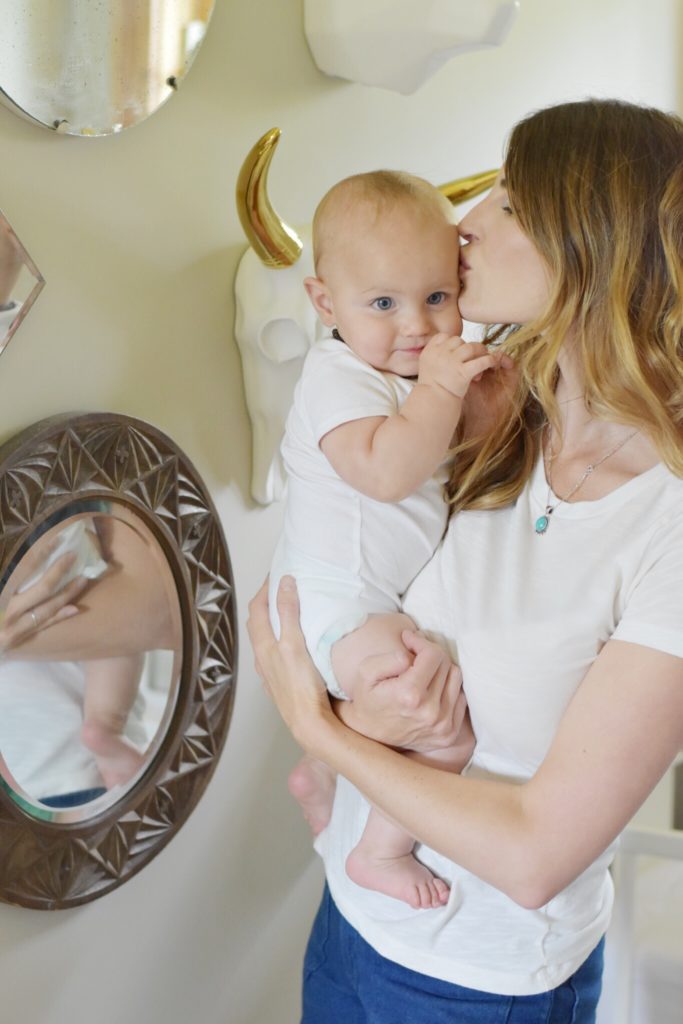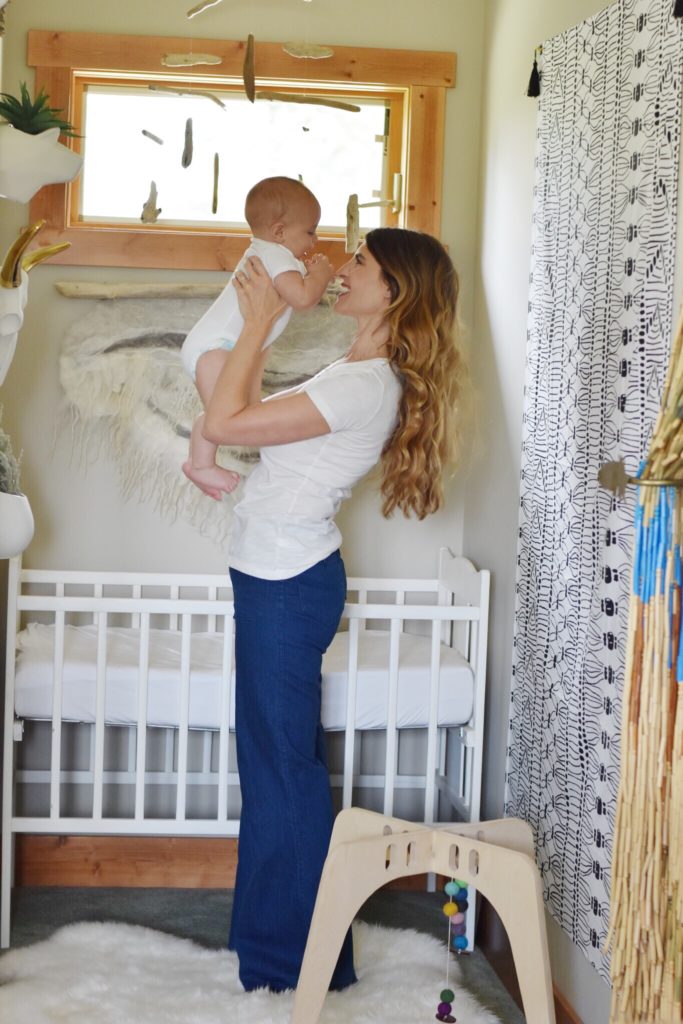 How has the past year been adding another baby to the family? How did Goldie adjust?
Adding a second truly rocked my world at first. It was such a huge adjustment for Goldie and I. Goldie was definitely a little jealous and trying to find her place with the new dynamic. She acted out and I had a really hard time dealing with that because I was like…"Goldie don't do that!" but I knew she was just having a hard time and couldn't express her feelings in words. But now, now that he smiles, plays and looks at her like she's the coolest sister on the planet the world seems just right and full of love again. It took a good 6 months though, totally worth the wait :)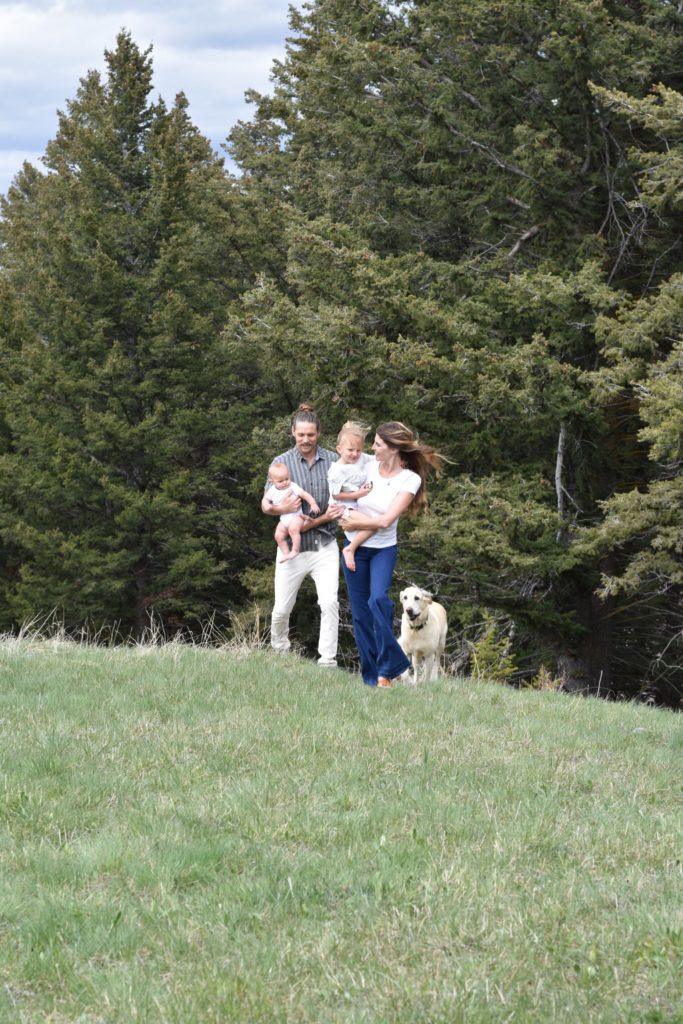 What is your favorite part about being a mom and what is the most challenging?
My favorite is watching River and Goldie love on one another. I feel like, we created these two beaming souls and there's so much love!!! I want ten of them when I watch them be so sweet with one another, like right now until they fight or make each other cry then I'm like, two, two is good for now haha
The most challenging. Balance. Feeling like I need to give enough to the babies equally, Thomas and me. Let's not forget me! I used to be the best at self care, now I think….when did I have time to even shave my legs last? It's all part of the gig though. I think that's why I love getting outside with my family
So much because we are together, running around, laughing on a natural high together. All the small stuff disappears.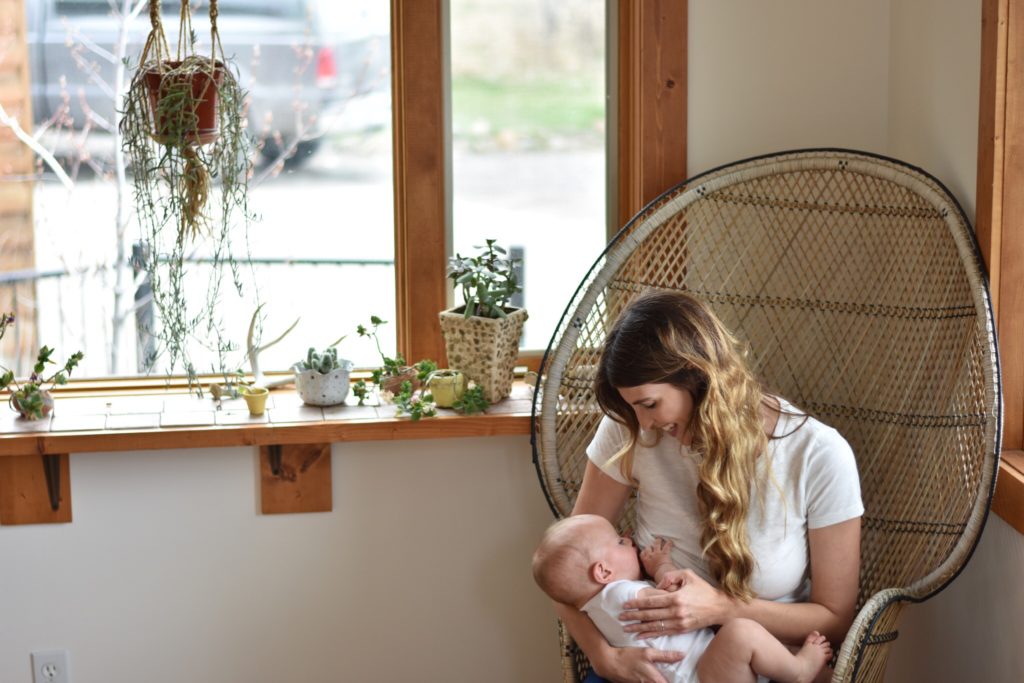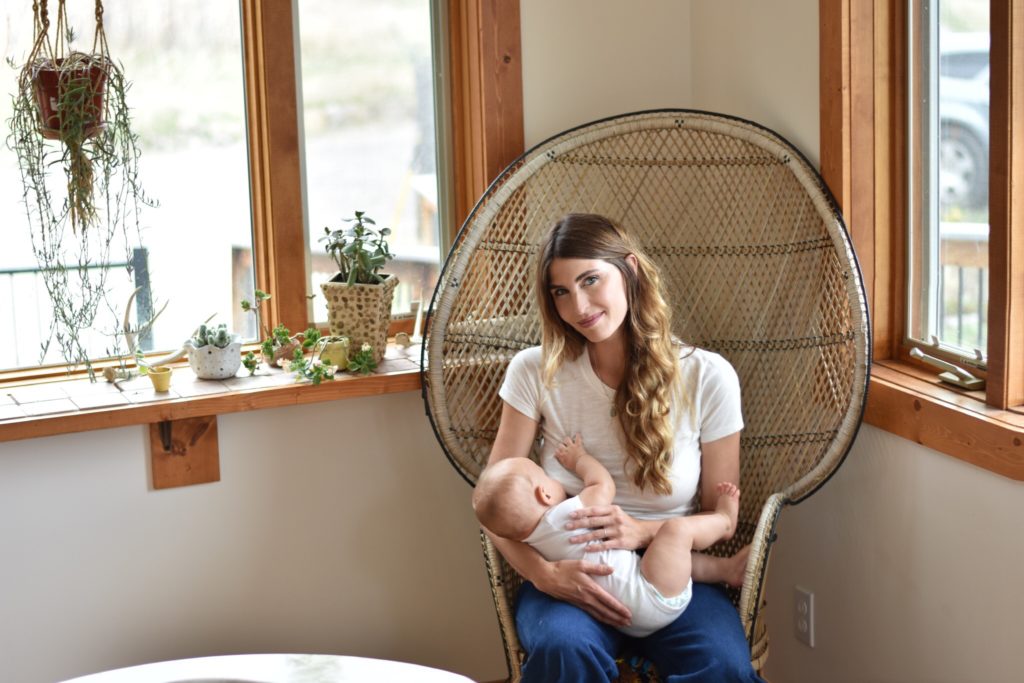 What is next for you and your family?!
Gosh, we really are not planners but I think we just found a really cool space to rent for the rest of the year. I'll find out this week and I can't wait to share. The space has always been a dream of mine!
Can't wait to see it!! Thanks so much for sharing with us Jess!
xx
Jacquelyn