By now, I'm sure those holiday parties are crowding up your calendar. To help you out during this madness of a month, I thought I would share some of my hostess gifts that are Beijos approved. I created this basket that is made up of a few of my favorite items that I love to use for winter months, everything from skincare to fun signage. Alone or all together, these gifts will bring on that holiday cheer and smiles! Of course, the traditional wine or champagne will always bring a smile to the host, but sometimes your favorite personal picks will bring on an even bigger smile.
Photos by Dayna Studios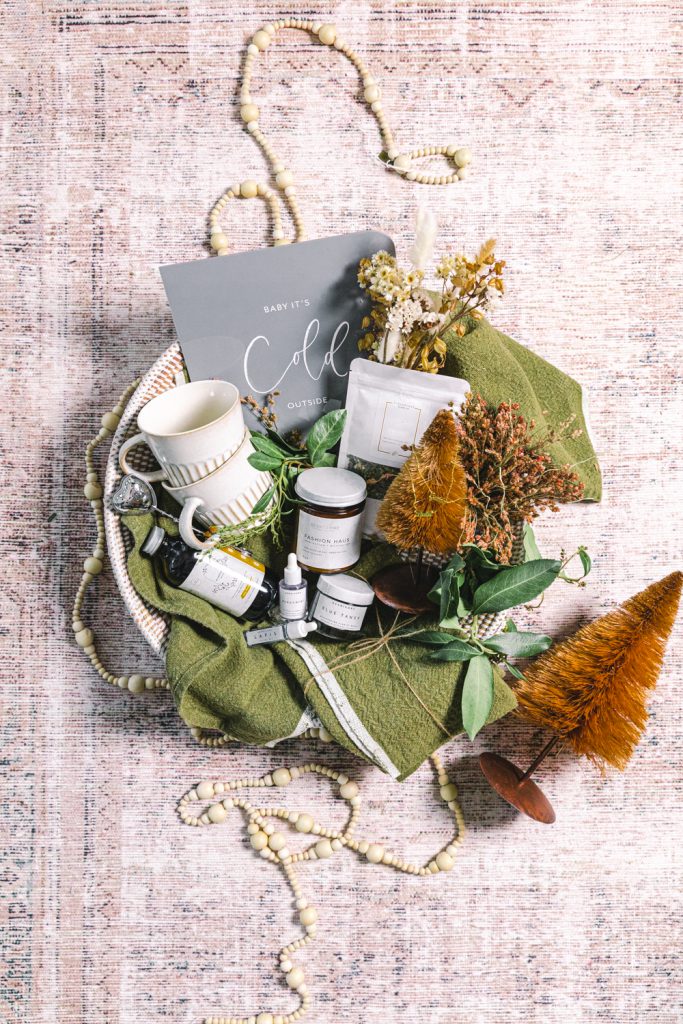 THE GOODIES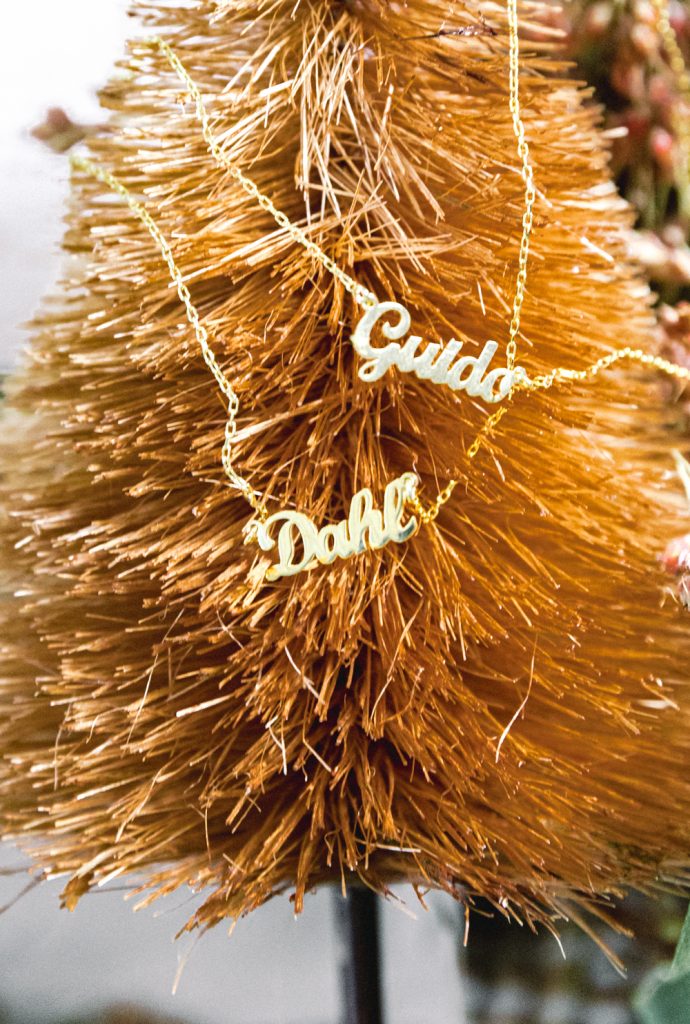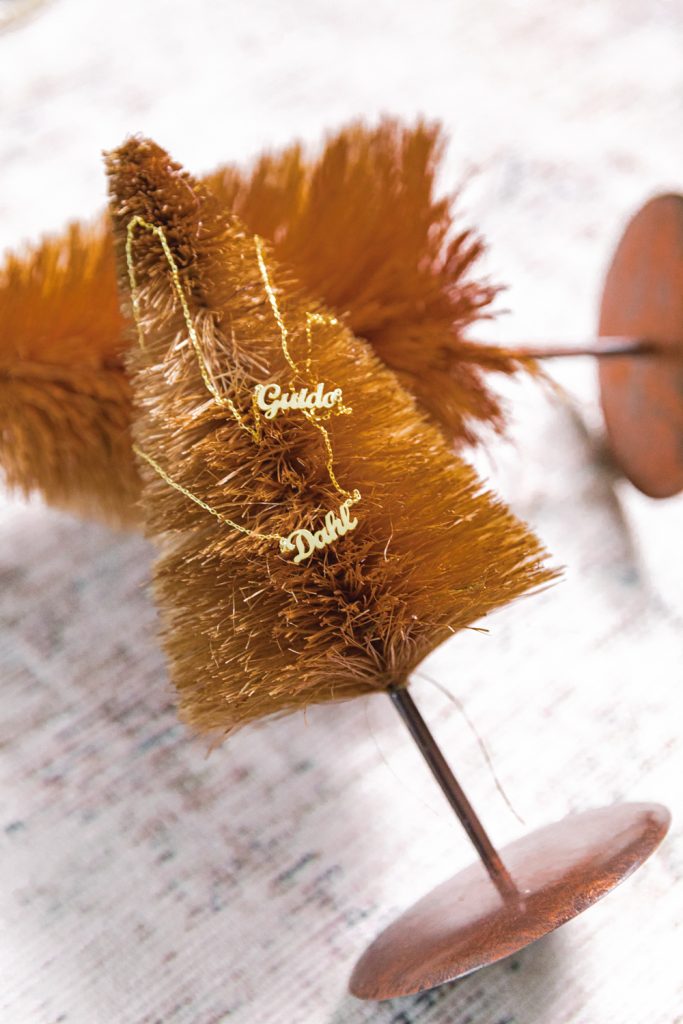 Let's start with these pretty gold personalized necklaces that I found on Etsy. I think anything personalized makes a thoughtful gift. Personalize the necklaces with the first name or even the last name! I always joke that I went from a doll (Dahl) to a Guido. I love that I can still wear something with my maiden name on it.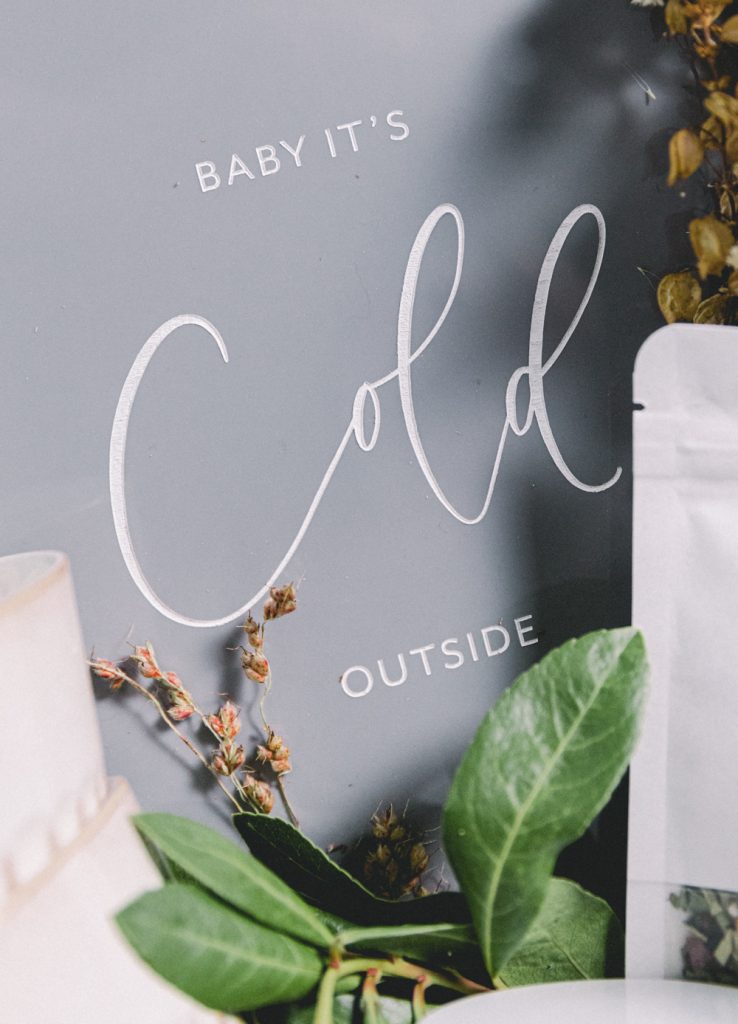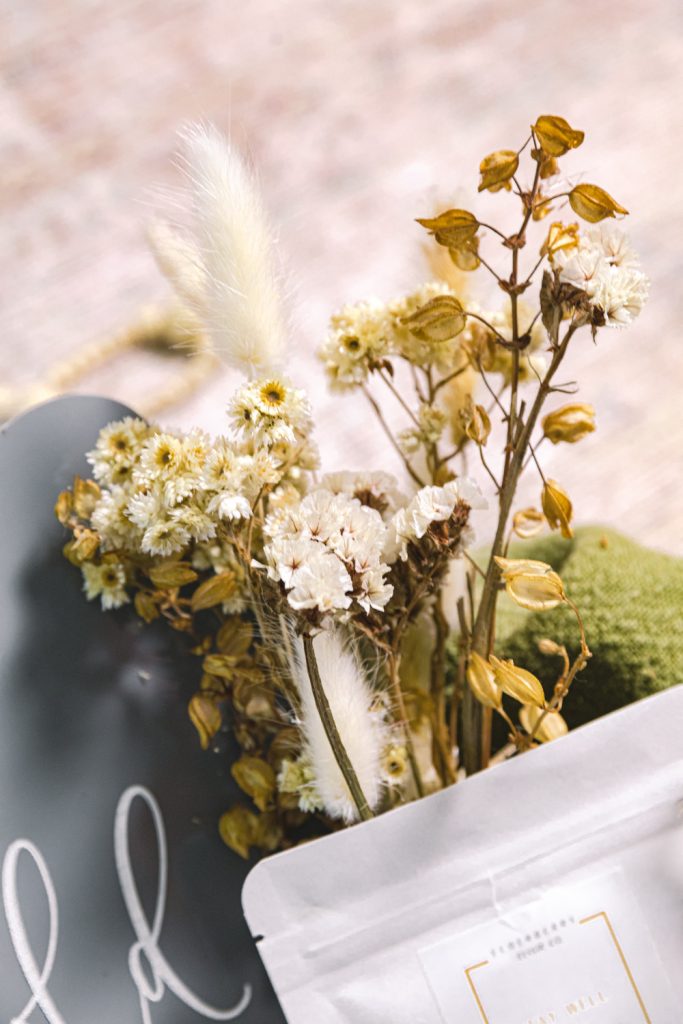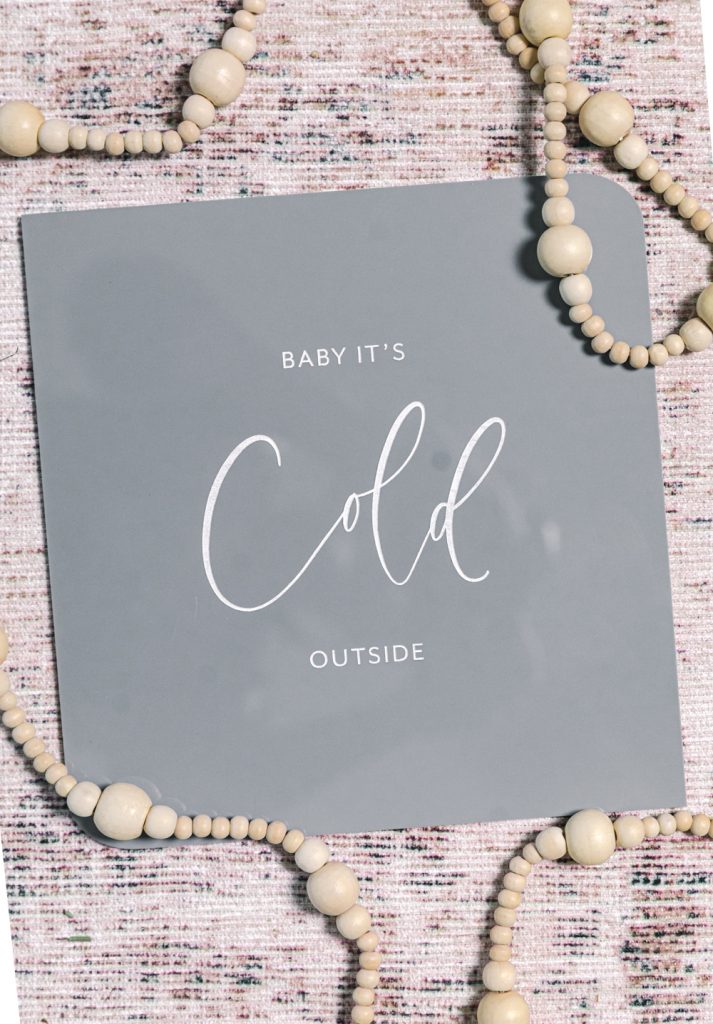 No holiday gift would be complete without some Proper Letter signage! I love that this Baby Its Cold Outside Sign can be up all winter long, just not for Christmas. Check out her new holiday 2021 goodies; there are so many good ones!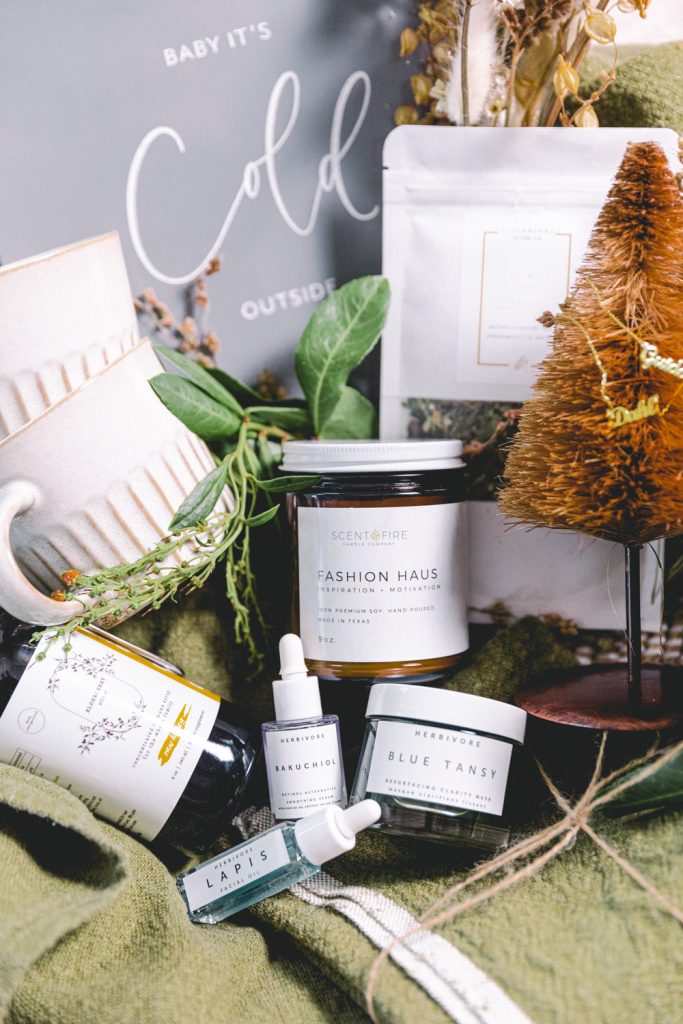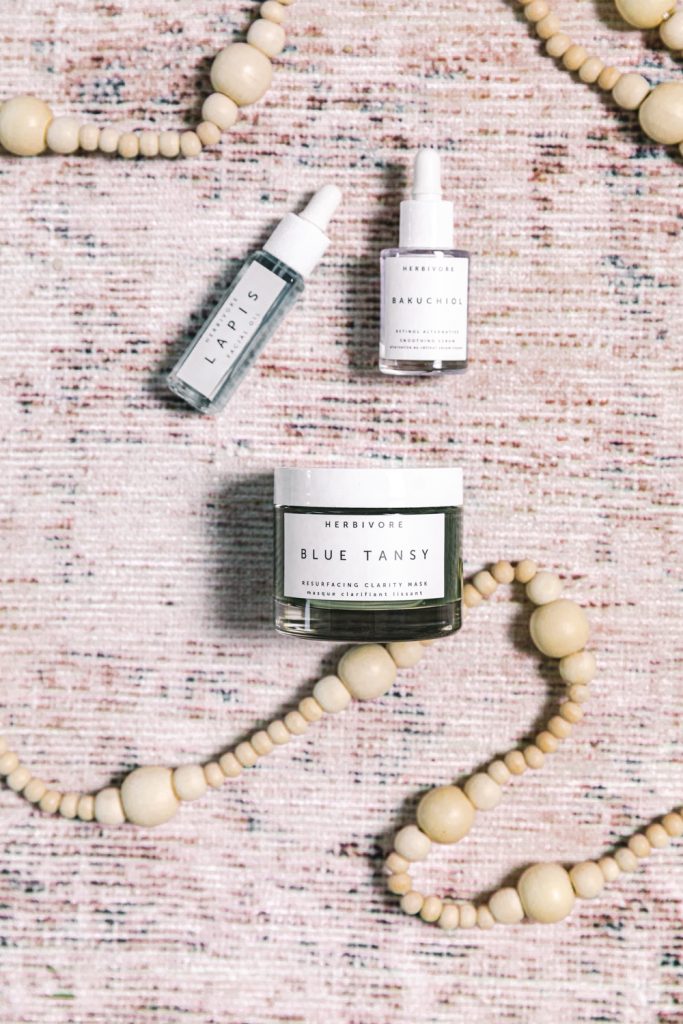 I know skincare can be a personal thing, but I have to tell others about it when I love something. I'm obsessed with Herbivore's skincare line. I love the holiday sets they have this season. My favorite is the Blue Tansy resurfacing clarity mask, which I use once a week. It is like a bit of restart for your skin each week. It feels so soft and clean after you wash it off. This fantastic mask is included in their fun holiday set that consists of the Lapis facial oil and Bakuchiol retinol alternative serum. The Lapis oil is perfect for these dry winter months, and the Bakuchiol serum is soft retinol that won't break out or irritate your skin. So crucial during these winter months! Plus, their sets are 20% off using code READYSETGLOW.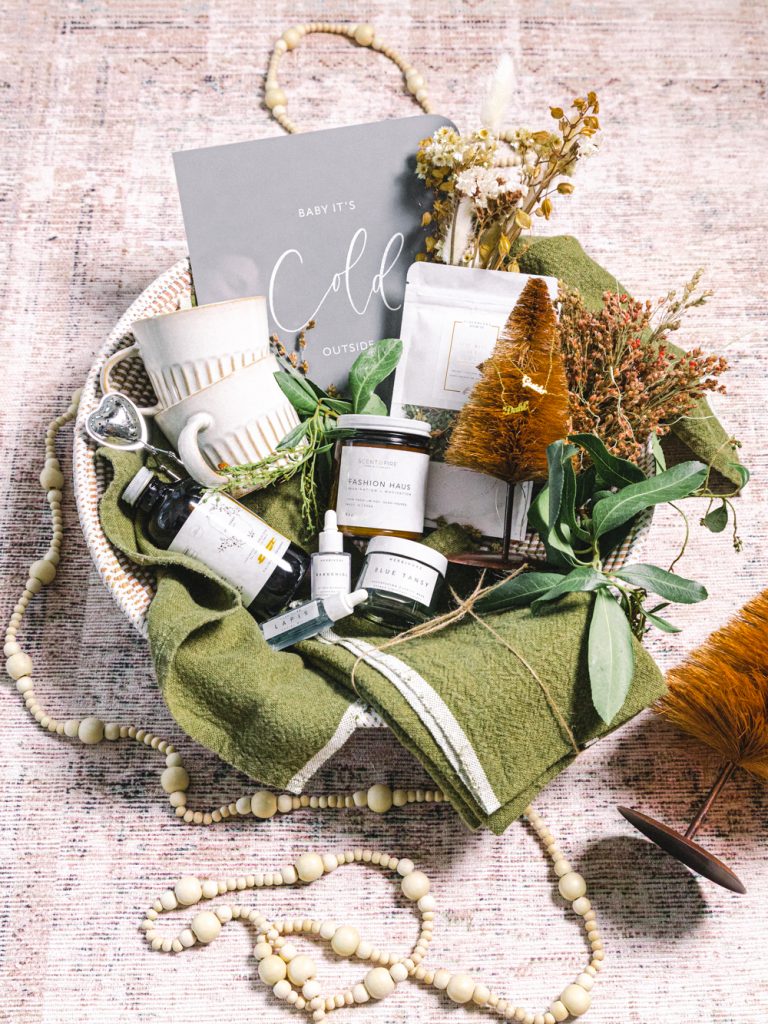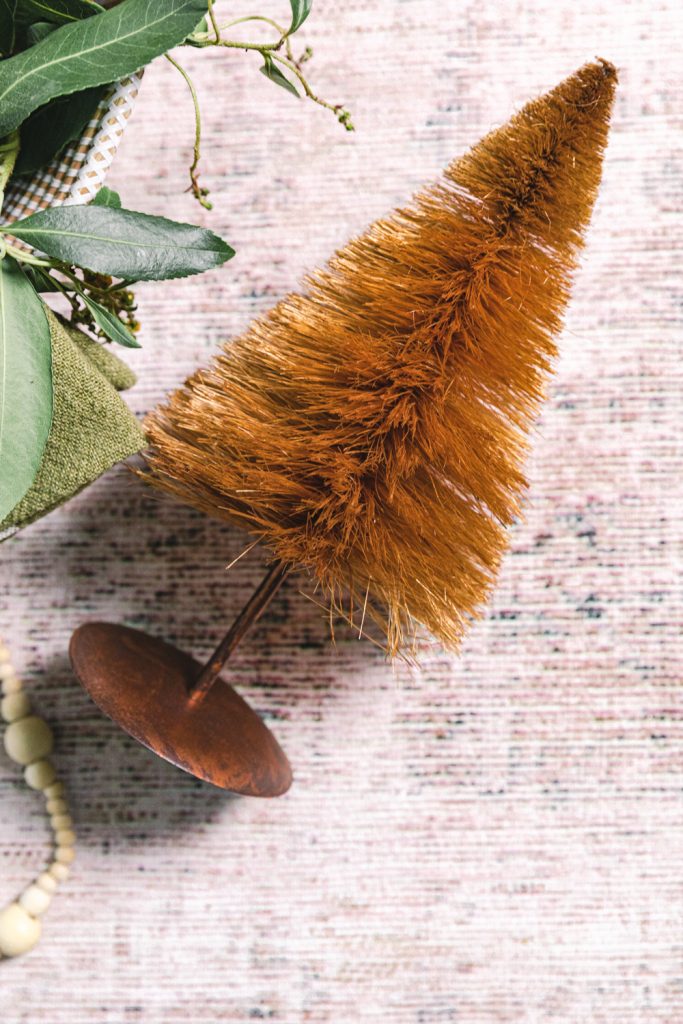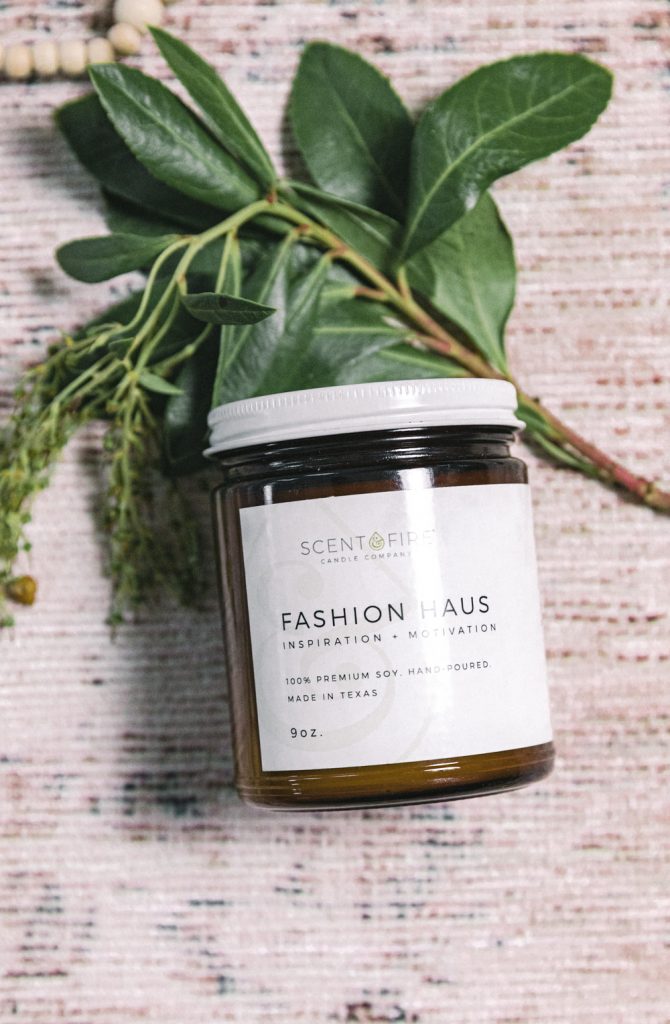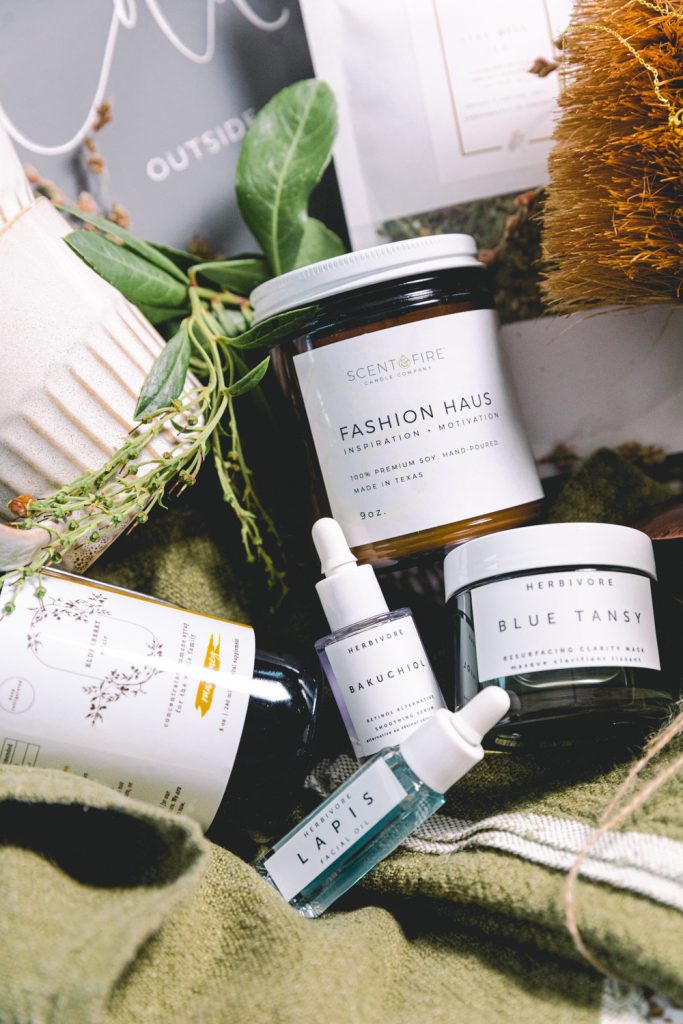 This past summer, we were up in Lake Tahoe and were at the Hyatt Spa. I came across these insanely delightful and best-smelling Scent & Fire candles. I bought two of them and have been using them every day. Made in Texas, they are hand-poured soy candles that will leave you in the happiest mood with how wonderful they smell.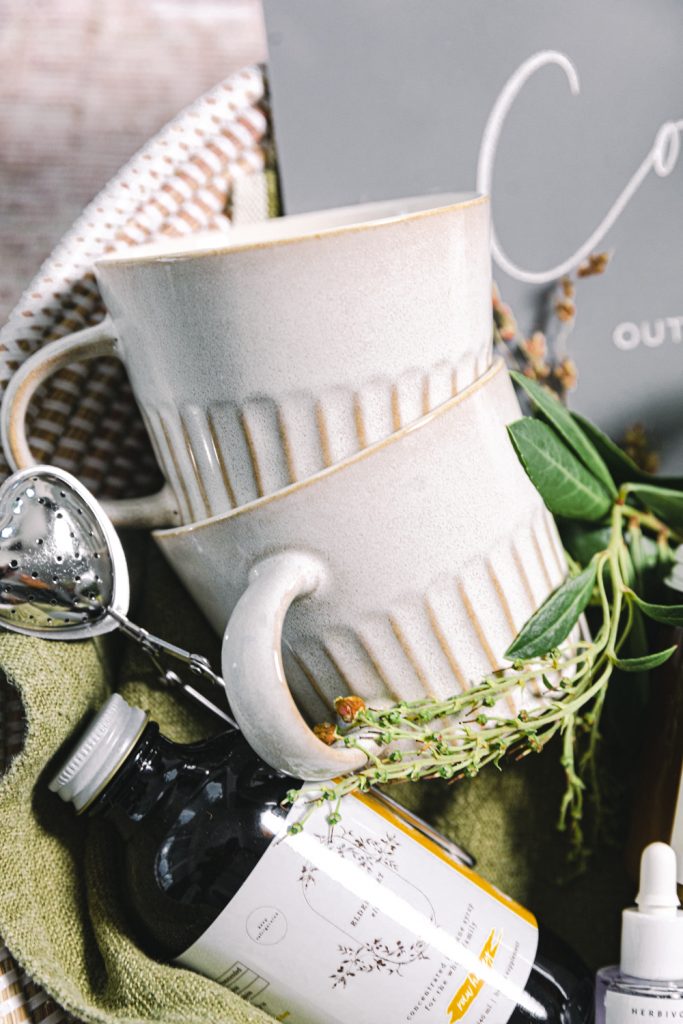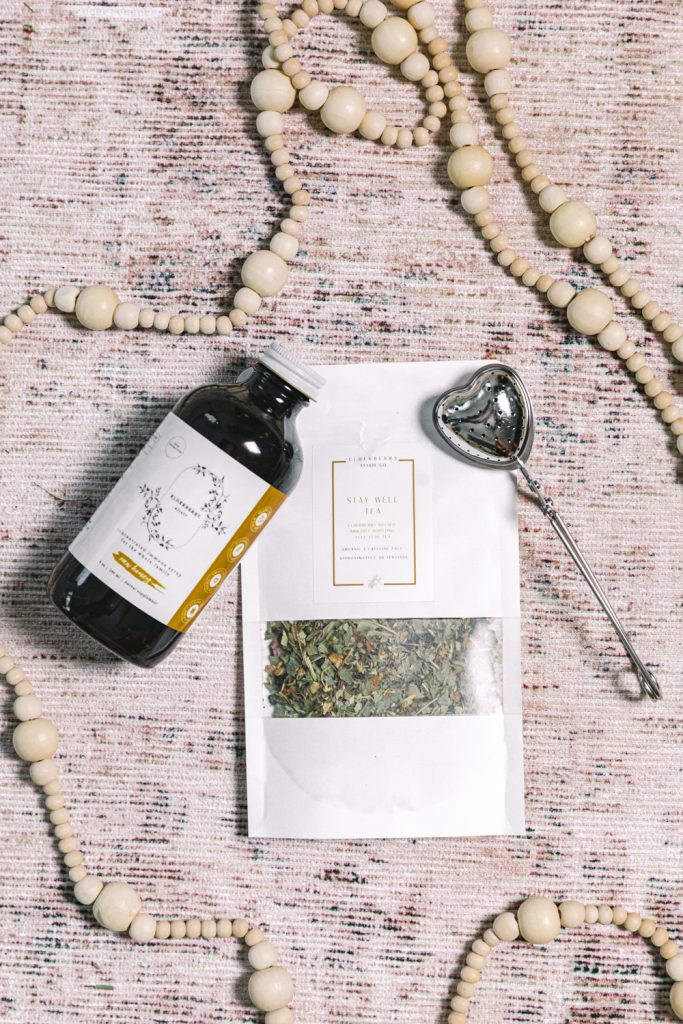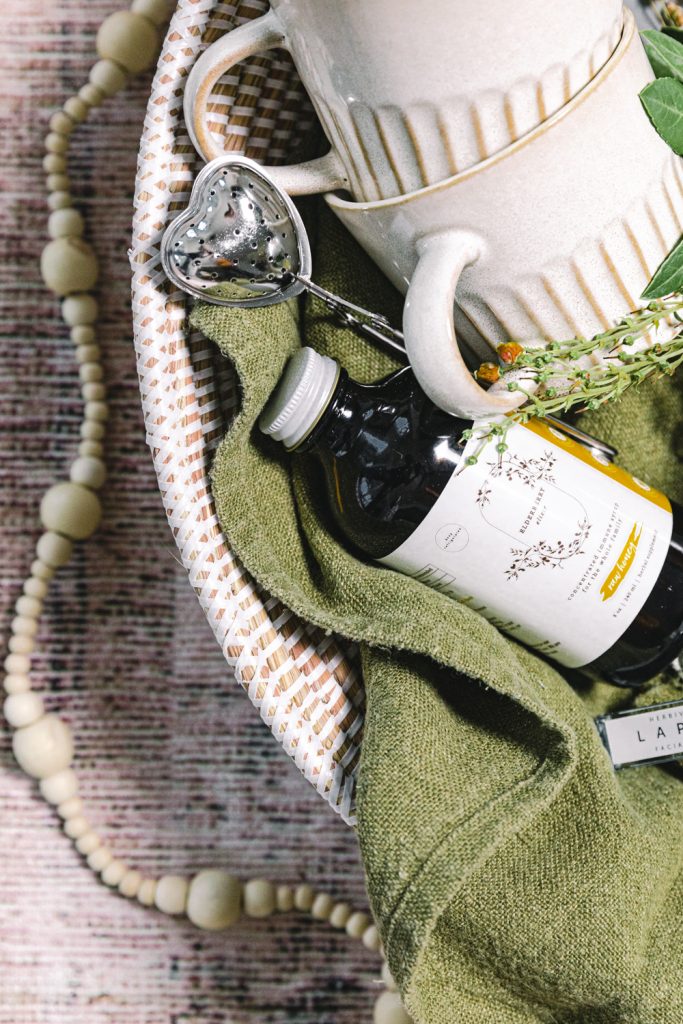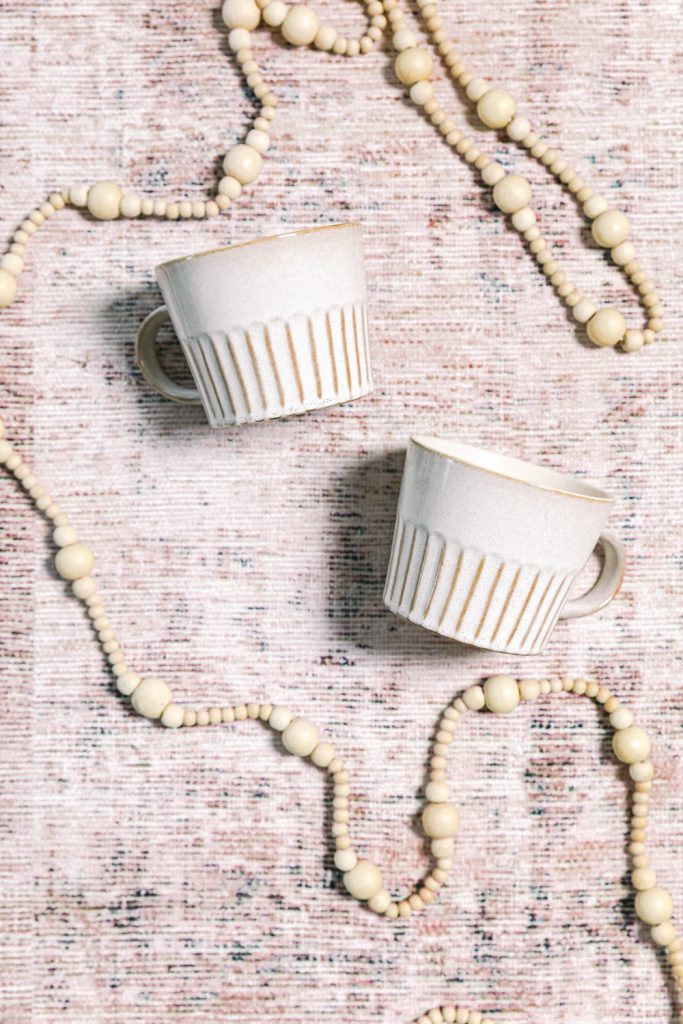 With these winter months, especially this year, boosting and protecting your immunity is essential. Elderberry is considered one of the world's most healing plants. The berries and flowers of elderberry are packed with antioxidants and vitamins that may boost your immune system. They could help tame inflammation, lessen stress, and help protect your heart, too. Some experts recommend elderberry to help prevent and ease cold and flu symptoms.
Help friends out by giving them some elderberry elixir and relaxing stay well tea from my favorite company called Elderberry Elixir Co. They are a small business shop that makes incredible elixirs and teas.
What is Elderberry Elixir?
It is a delicious daily herbal supplement traditionally taken to support immunity health. It's handcrafted in small batches with five simple, whole-food ingredients—no artificial fillers, sweeteners, or preservatives.
Don't forget to include some pretty teacups to include in your gift for all that tea drinking!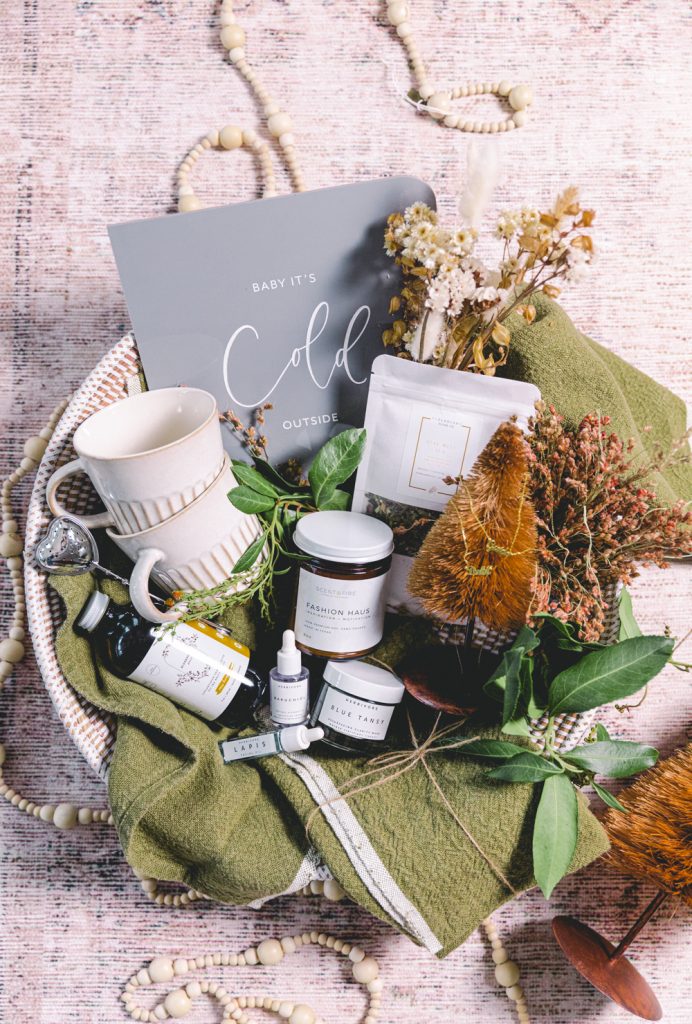 Hope this helps you with some holiday hostess gifts! Shop the goodies below!

xx
Abby