With the Oscars coming up this weekend we thought, hey, we definitely need a fun cocktail for that!!  We adore the Oscars, all of our favorite stars together at once dressed in all the best gowns?!?!  Doesn't get much better!  Just give us some yummy snacks and cocktails and we are all set!!!  For this cocktail we turned to our buddy Julia Wheeler who owns Gunn and Swain and runs her own personal blog, San Diego Songbird which just got a little facelift and we are loving the vibe of it!  We went down and spent the day with Julia in San Diego a few weeks ago and this is just one of the fun little posts we collaborated on, so stay tuned for some more of that pretty lady!!
Photos by Megan Welker
The Disco Lemonade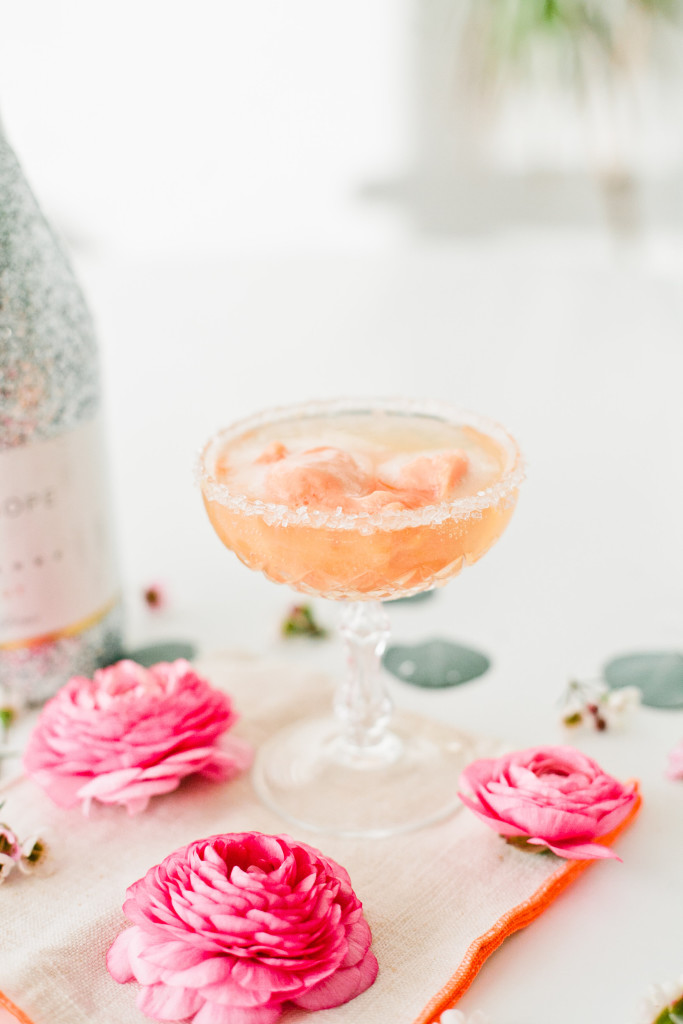 This yummy cocktail is one that Julia and her talented hubby Dusty like to make at home, and it's super easy and fun!!  You start off with a pretty glass with a sugared rim, because hey, it's a must!!  Then just add a scoop of sorbet, whichever flavor floats your boat and add some champs and voila!  You've got yourself the Disco Lemonade!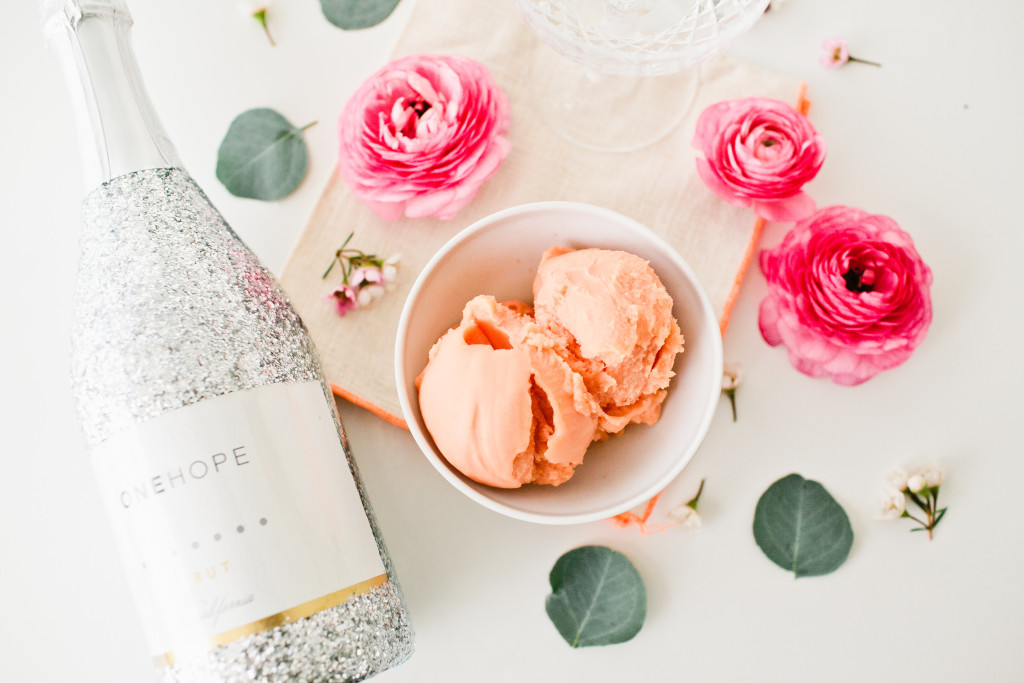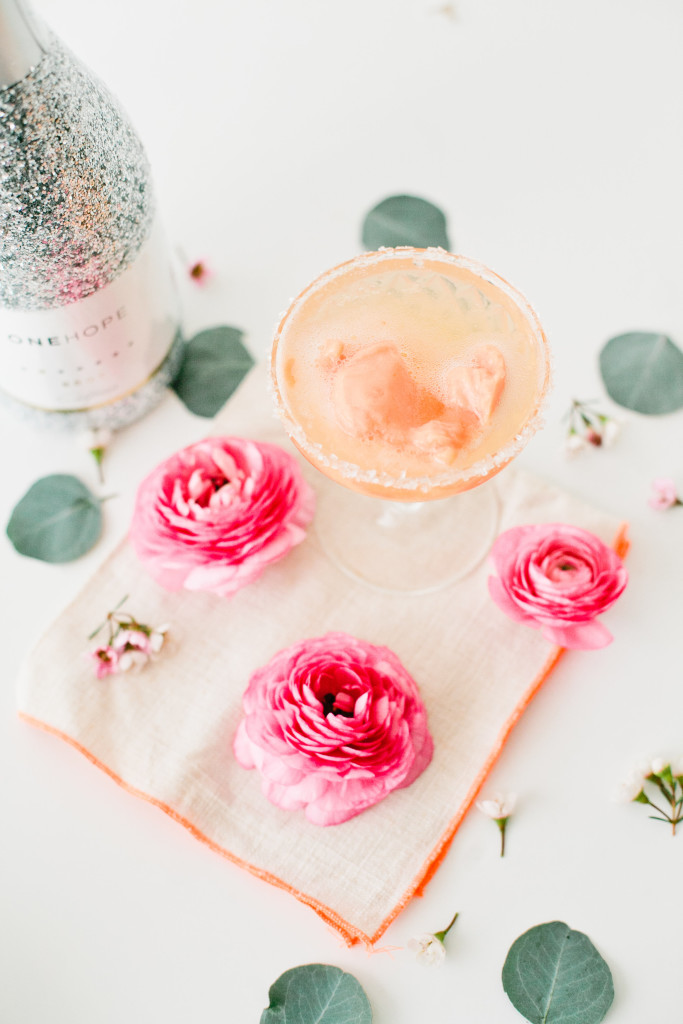 For the champagne we turned to our favorite One Hope, where every bottle purchased benefits a charity so you can feel good while having a good time!!  Every gorgeous sparkly bottle of this brut helps to provide 15 meals to children in need.  How amazing is that?!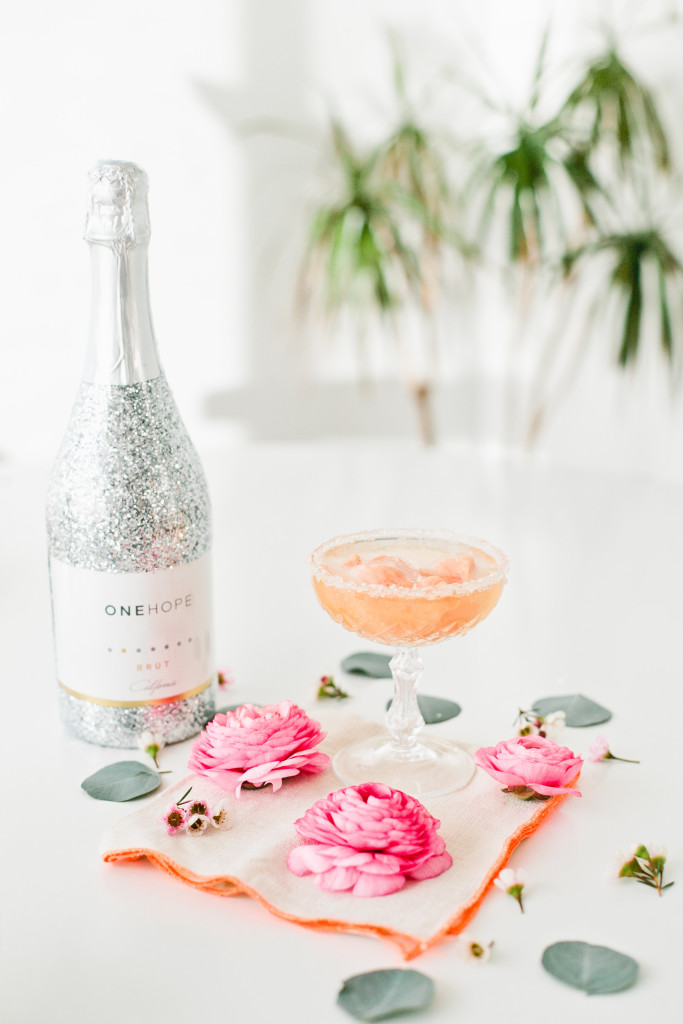 I know, so easy right?!  But we are serious when we say it's soooo yummy and looks soooo pretty, so the next time you need something quick but want to wow your guests try this puppy out.  We know everyone will be happy and tipsy, the perfect combo!!
Have fun this weekend!!
xx
Jacquelyn