We've celebrated women a lot this past week, now it's time to celebrate our minis!!! The little ladies need some parties too, and this one is perfect for Spring or a little rainbow version of St. Patrick's Day! I always love a good rainbow-themed party, we did a few last year here, here, and here! But this one comes with more vibrant tones which I love. Plus, I can't get enough of that beautiful wall piece by Sprig & Spring and the adorable outfits from Wild &. Rae. Keep scrolling to see more!!
Photos by Corrie Lynn Photo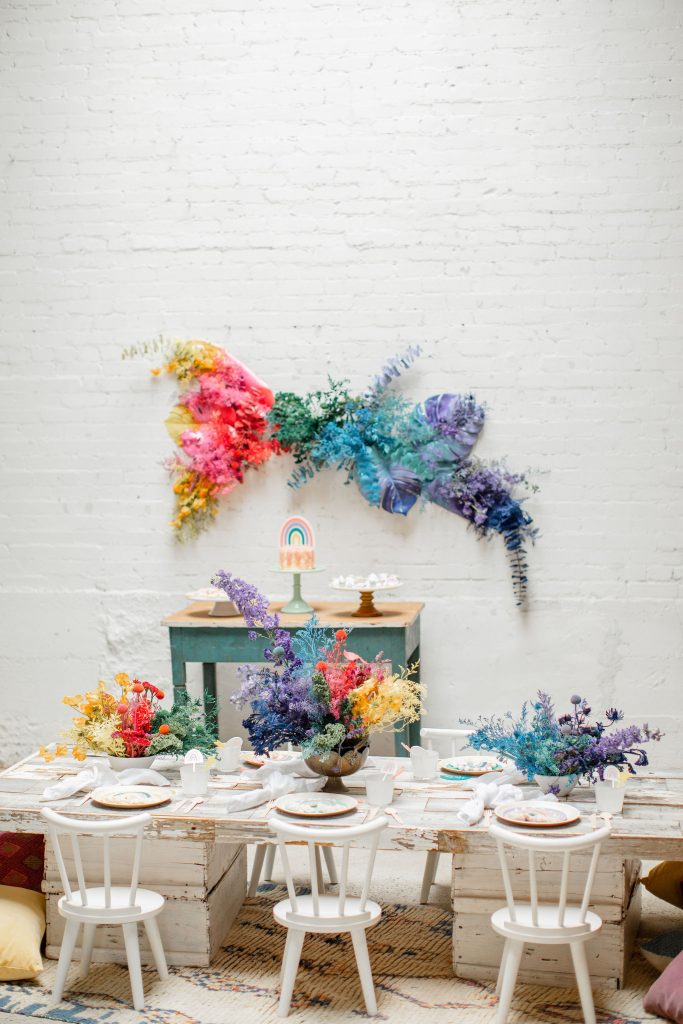 It all starts with pretty little invites, styled to perfection with pretty desserts and macrame, right? Haha! At least that's how it goes in Beijos world!! This pretty invite is by Proper Letter and all the goodies around it are by Really Cute Sweets & The Neutral Knot. But more on those later…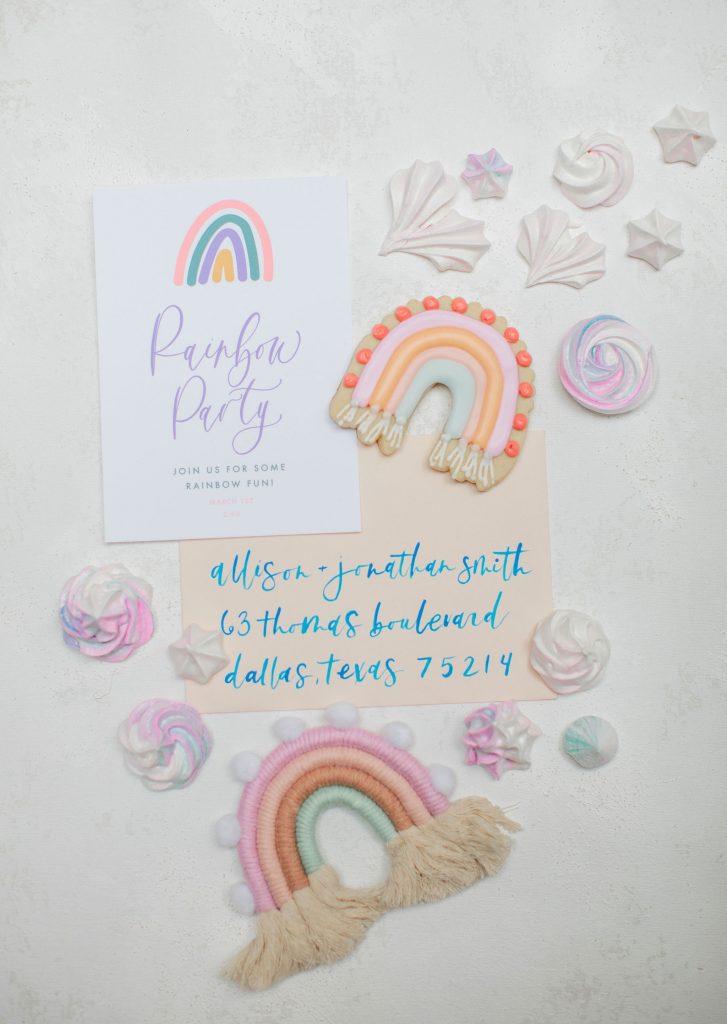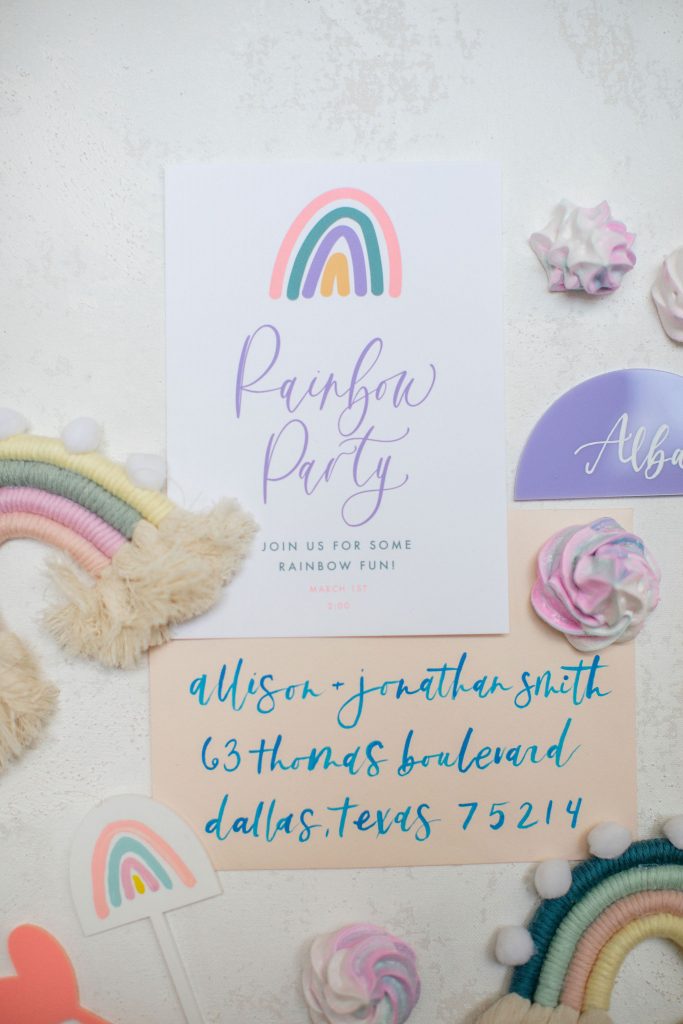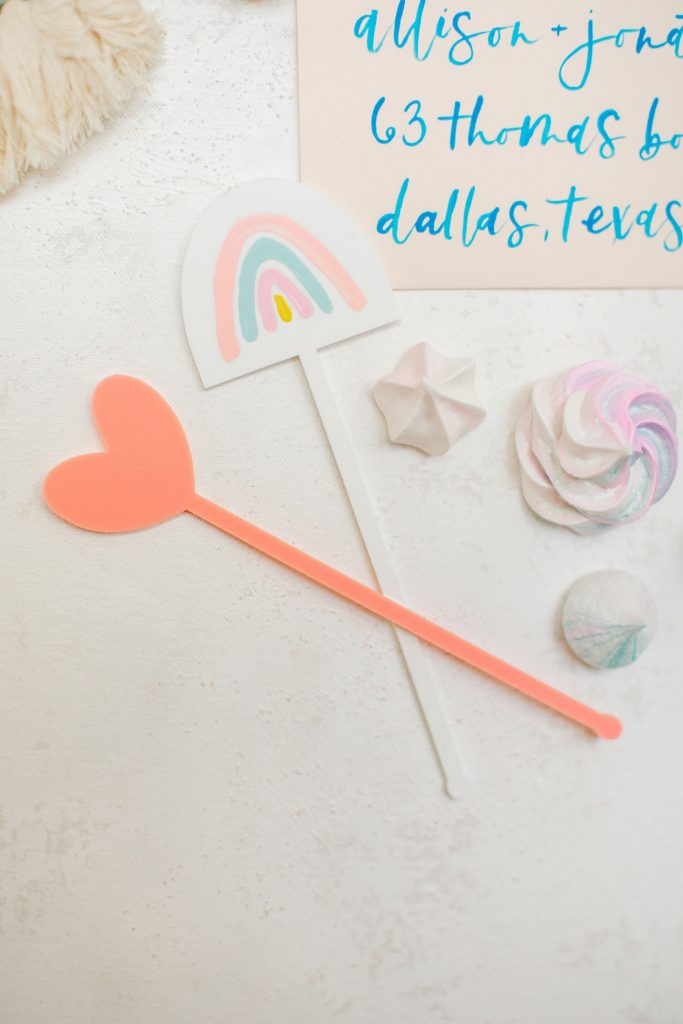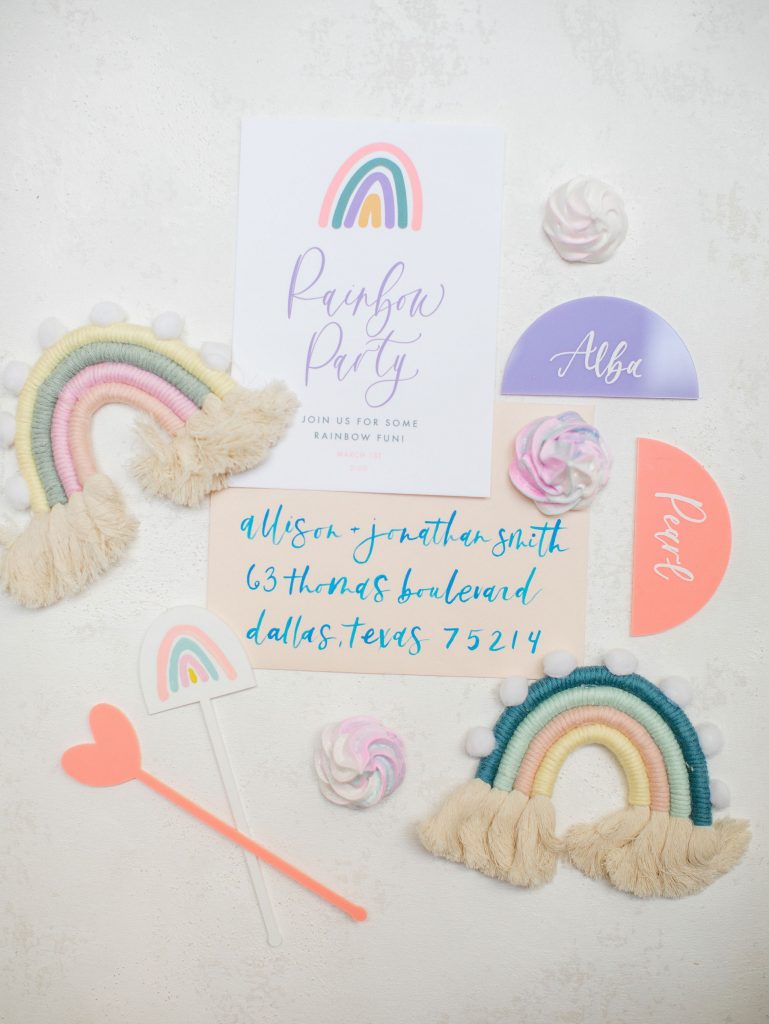 Could this table get any cuter?! As I said, I'm in love with that floral wall piece by Sprig & Spring and the same goes for all of her beautiful arrangements for this shoot. All that color is so eye-catching and pretty!!
We used Sweet Salvage Rentals gorgeous furniture pieces and those new kid's chairs are way too cute!! I always love using her textile pieces, she has the best rugs and pillows in the game!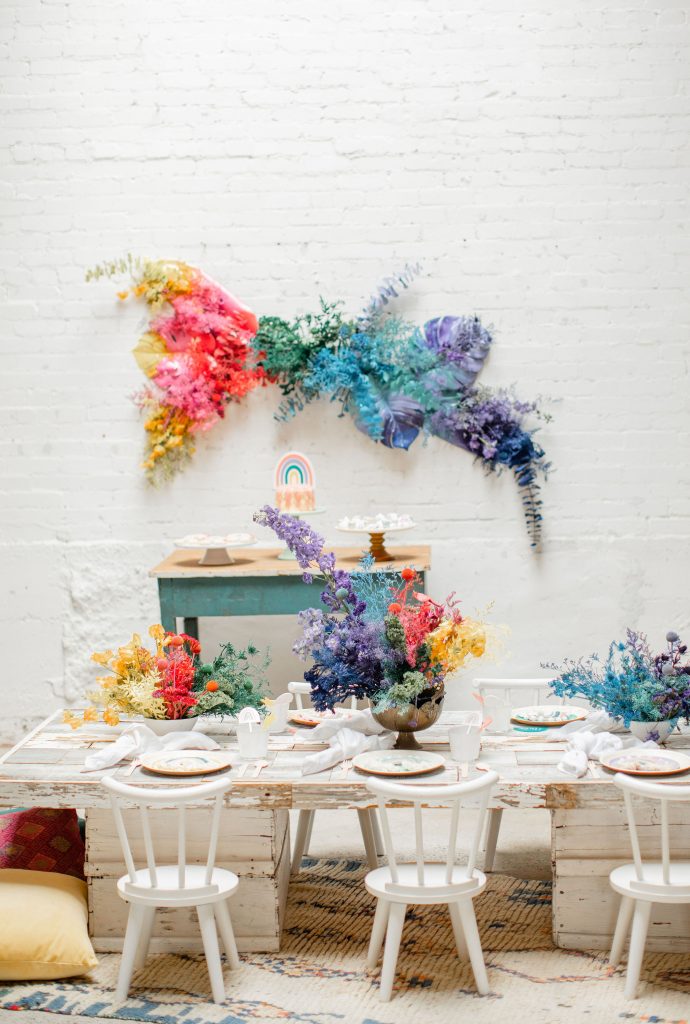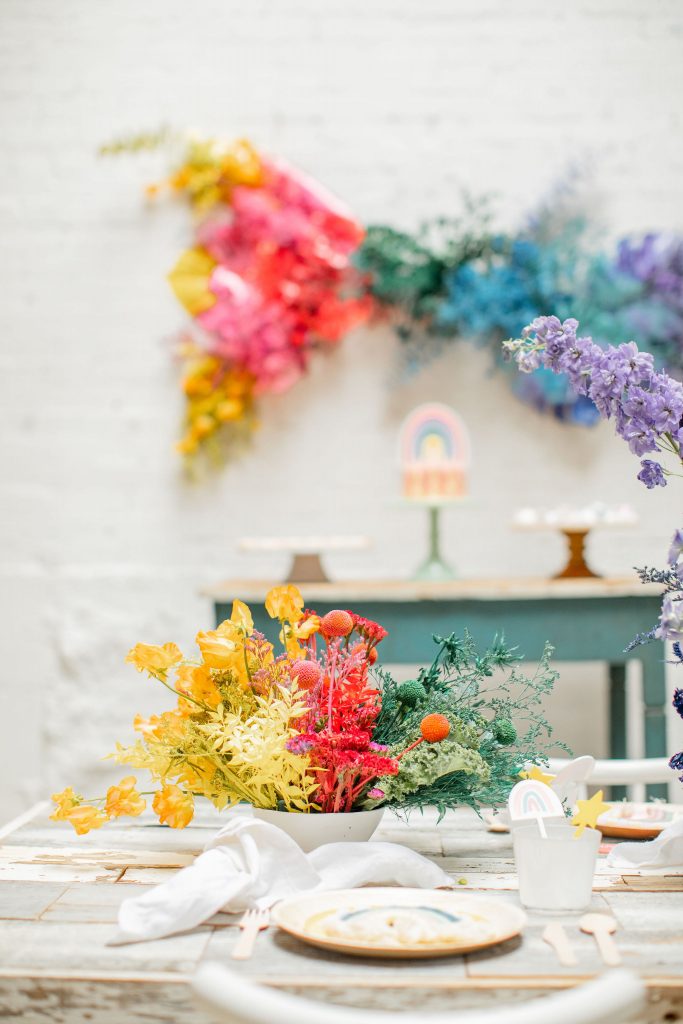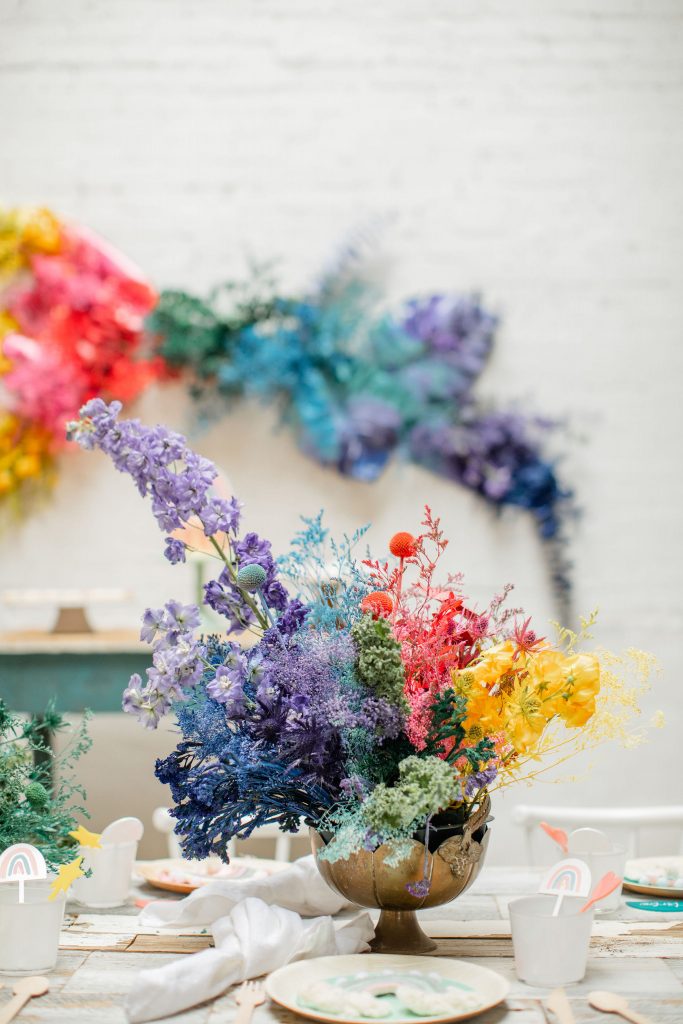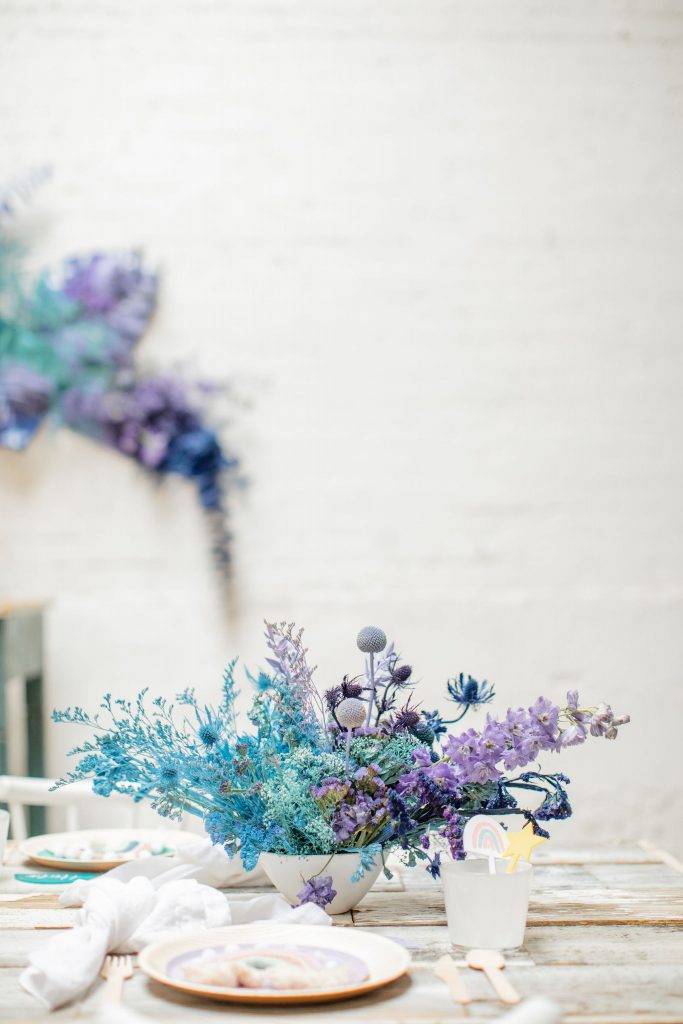 The place settings were equally adorable with them each being color-coded along the table. I used different colored plates from Oh Happy Day Party Shop (they are my favorites!) on top of a bamboo plate with bamboo flatware and simple white cups and napkins. This table needed the color to shine so I did pops of color with simple woods.
My favorite part of these place settings has to be those super cute macrame rainbows by The Neutral Knot. They actually are what inspired me to do this shoot! Nicole, who makes these beauties, is such a sweetheart and a former Beijos Bride! And of course, The Proper Letter's place cards and stir sticks complete the cuteness, don't you think?!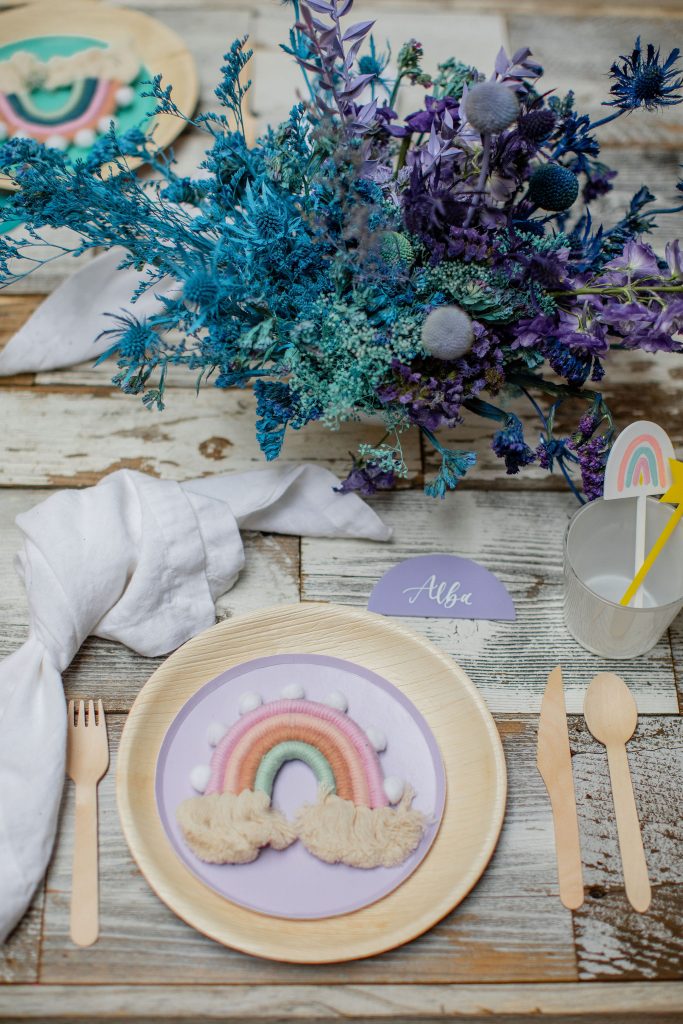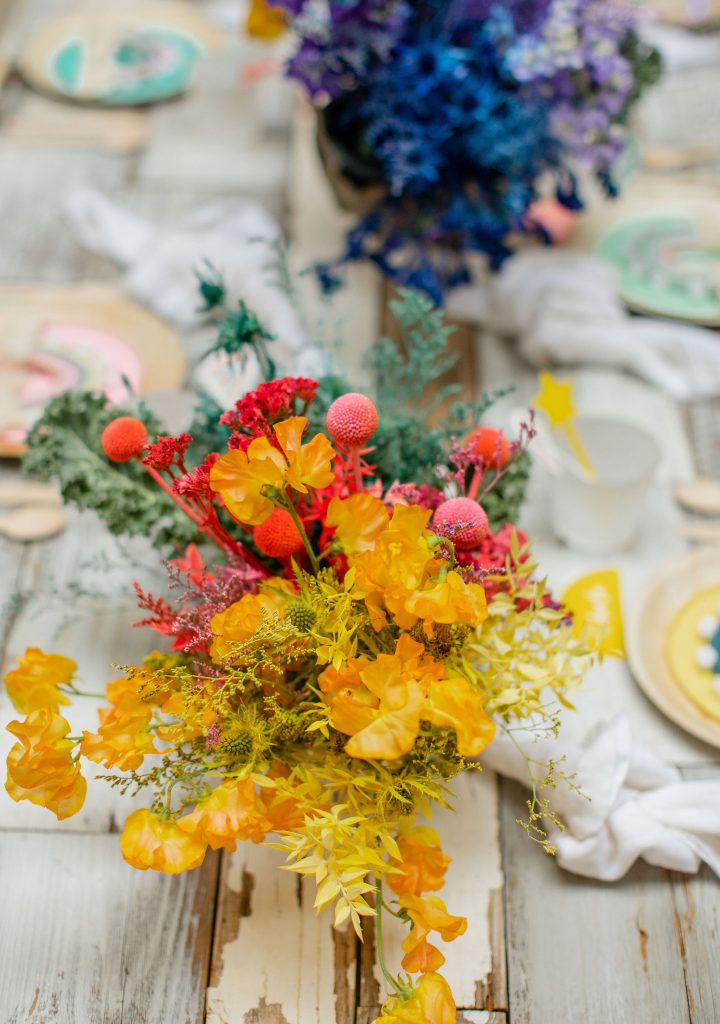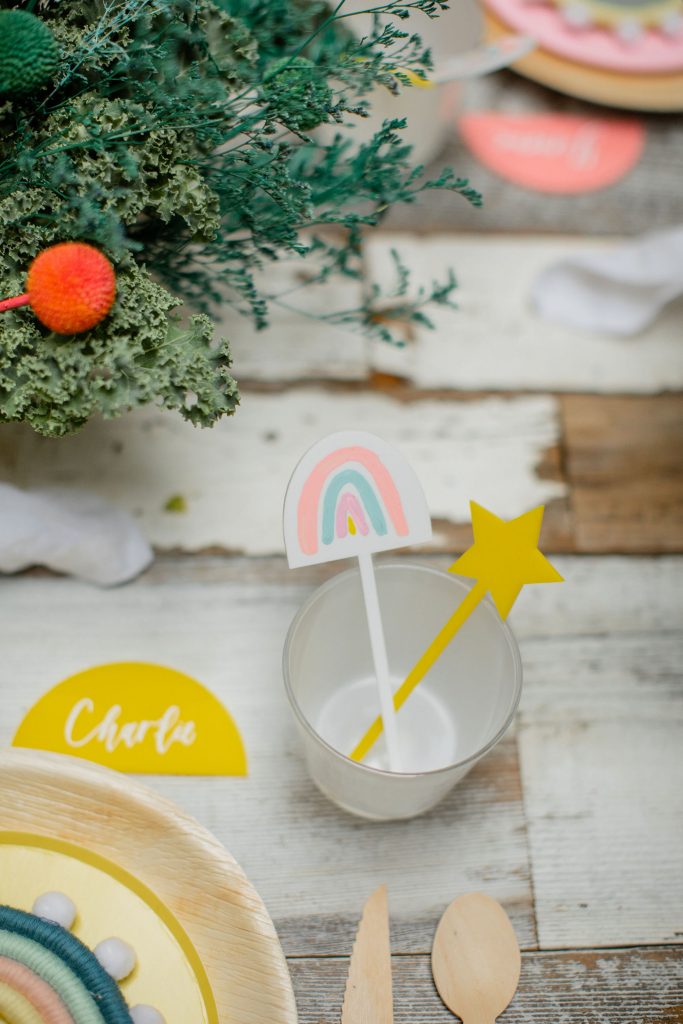 My favorite over head shot!!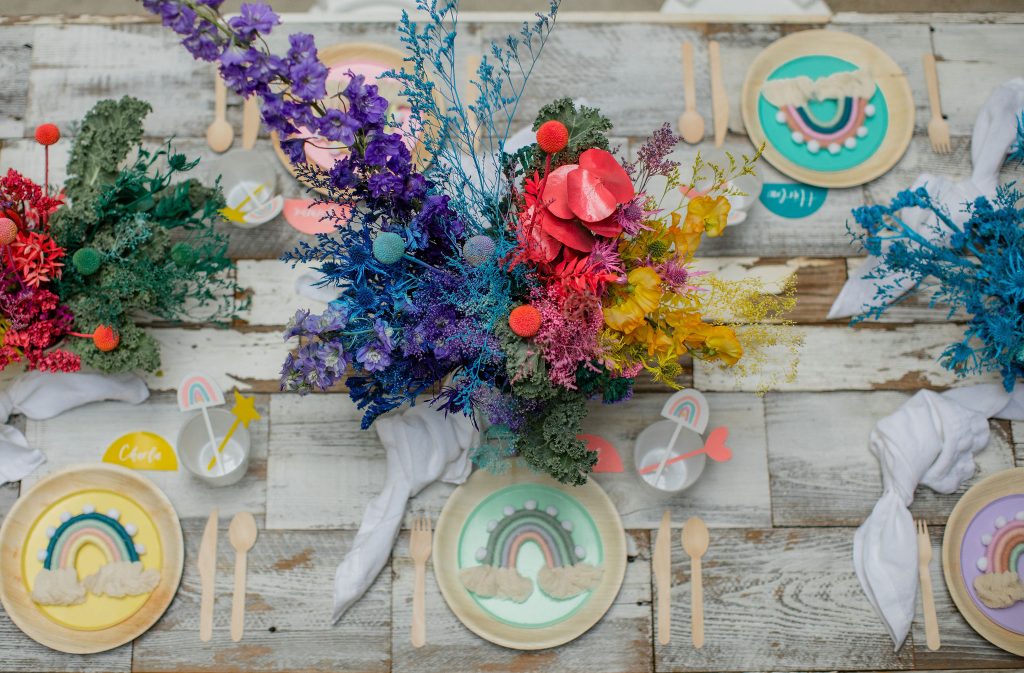 Now it's time to add in our girls!!!! These little cuties were all friends and got to wear Wild & Rae, the sweetest little local brand down in Orange County. Each piece is handmade and they use such fun fabrics in the most adorable cuts!!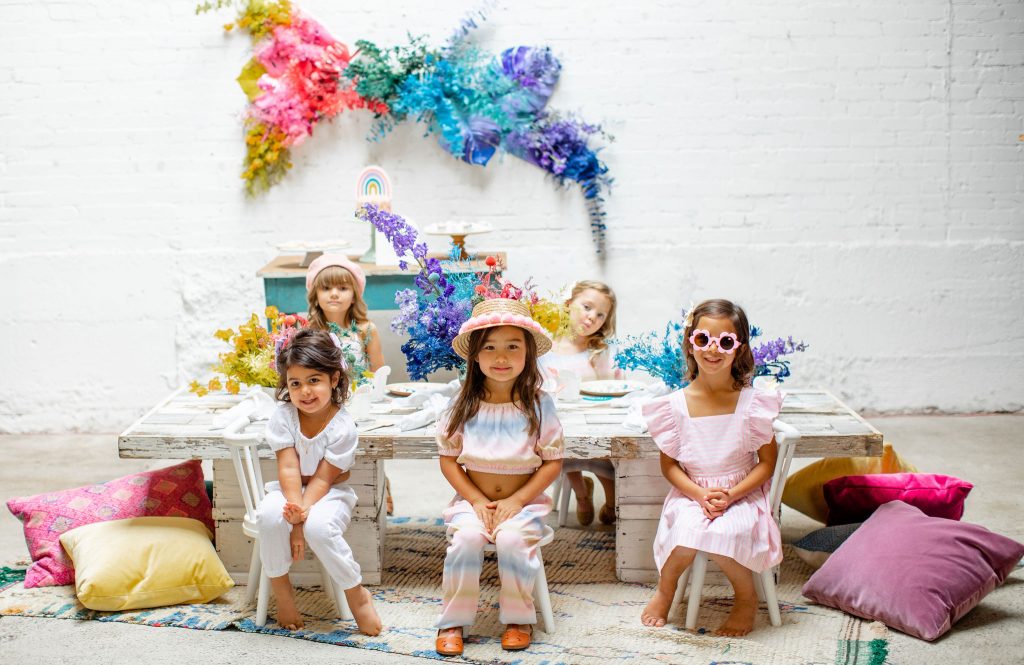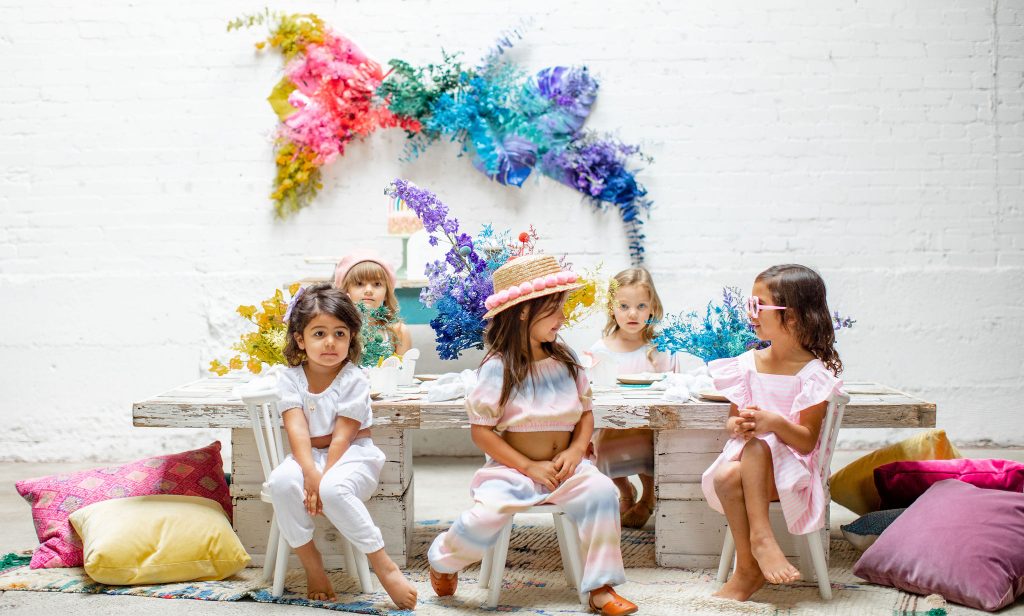 The girls were also decked out in The Daydream Republic accessories, I'm obsessed with all of her sun hats this year!!! How cute does little Alba look?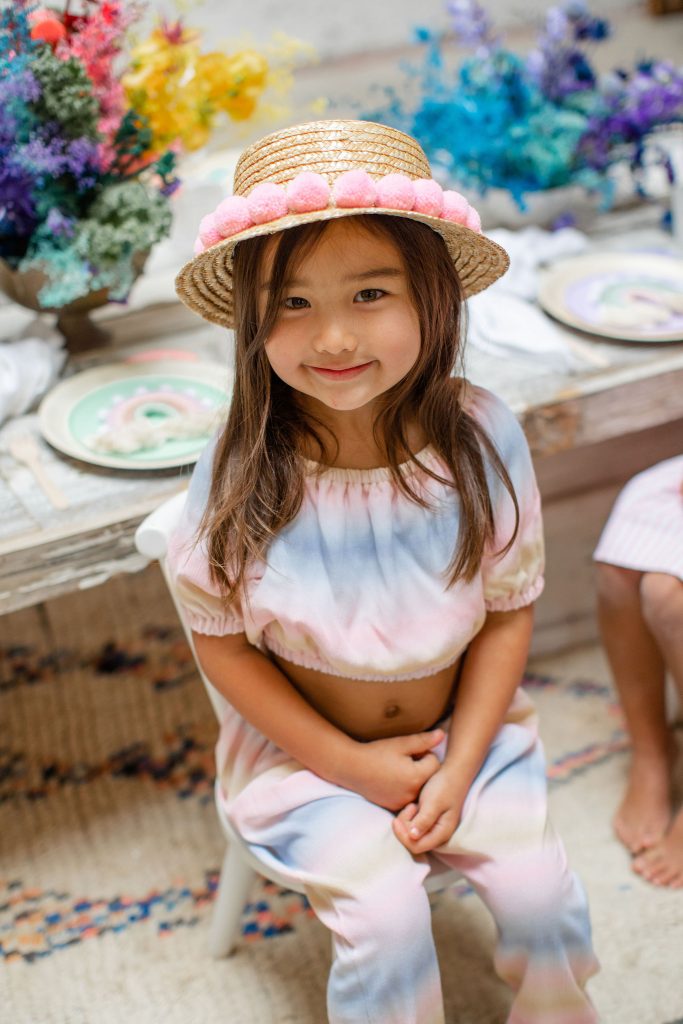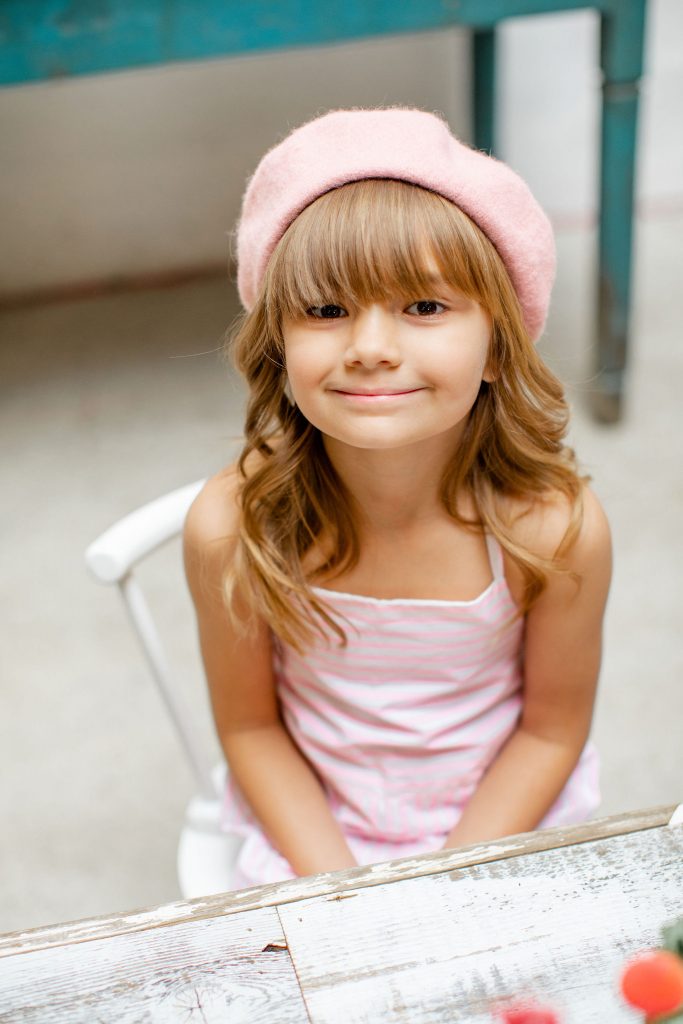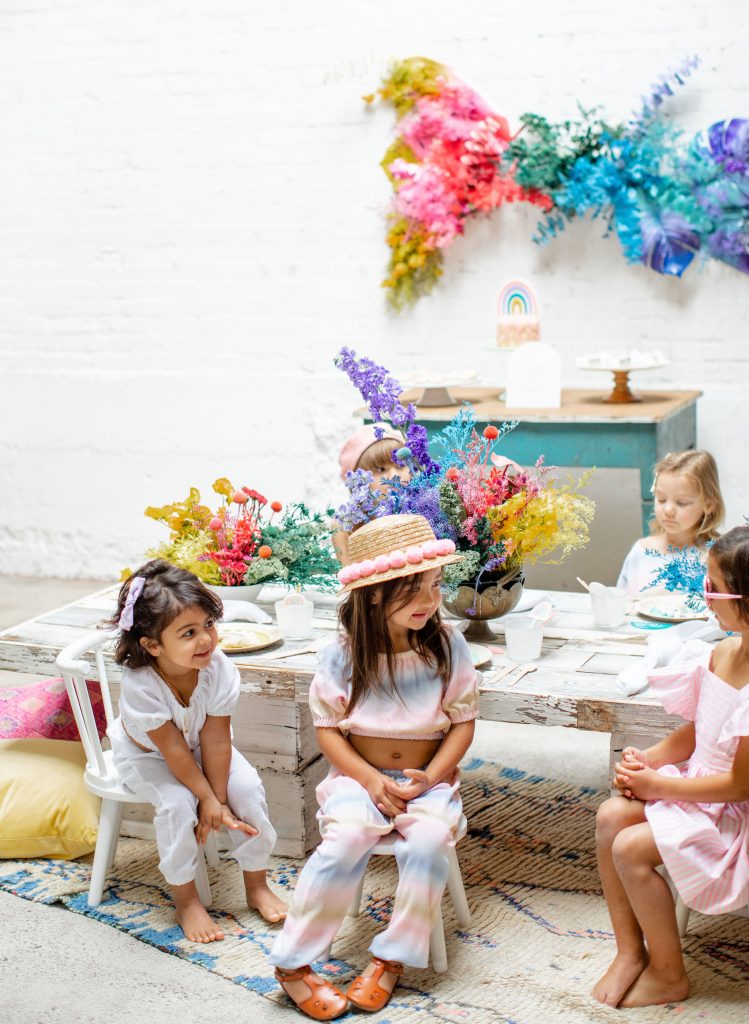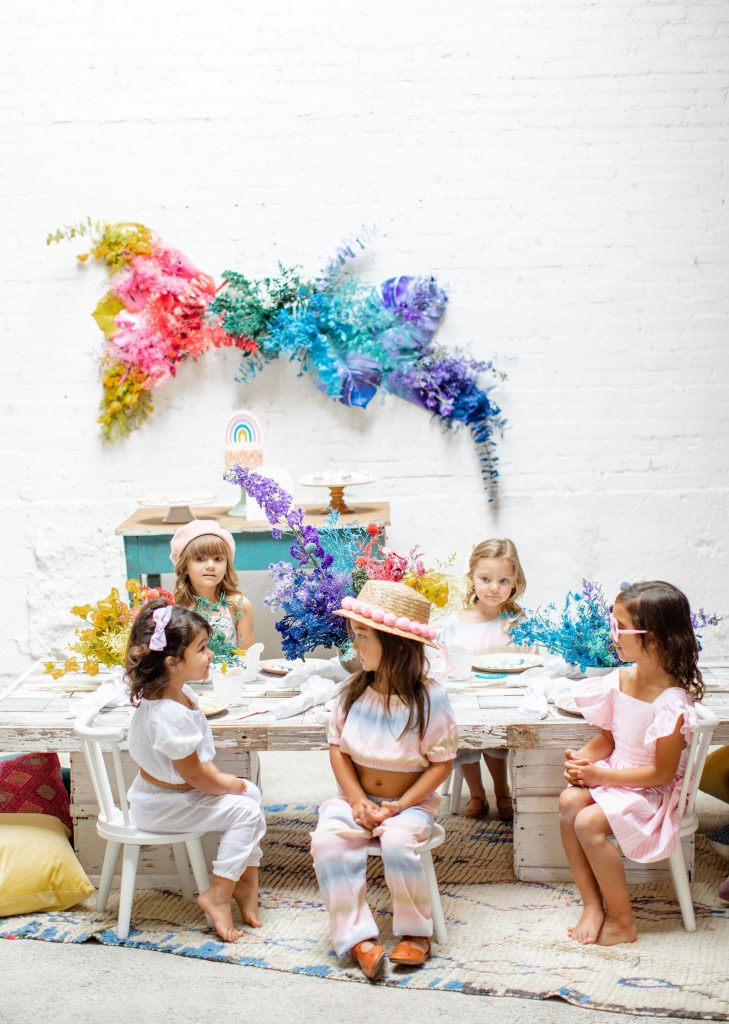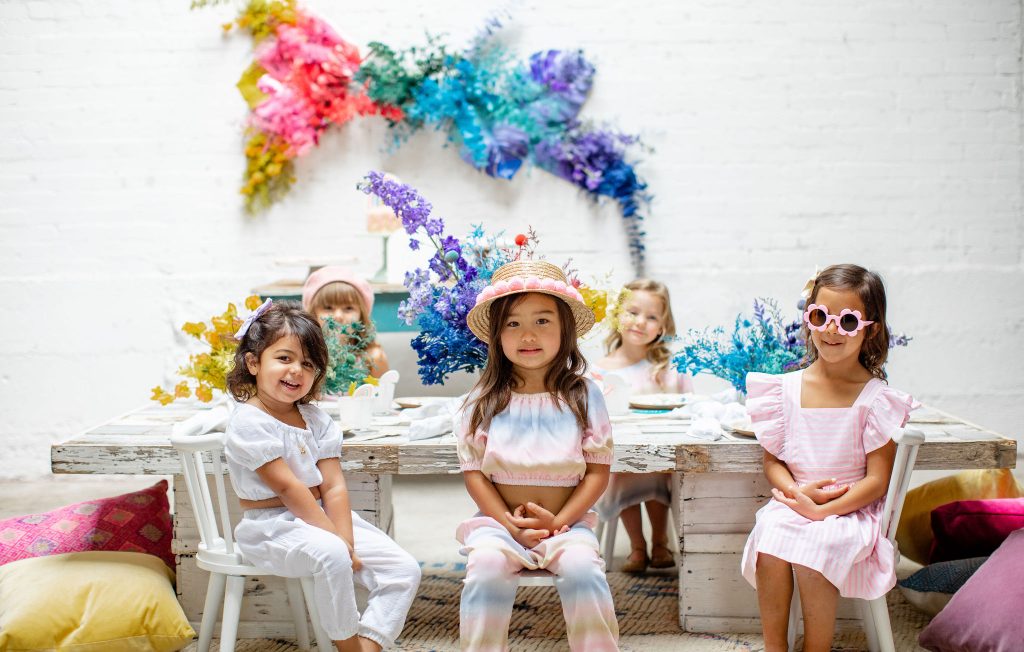 Let's meet all of these cuties, starting with this little showstopper, Charlie!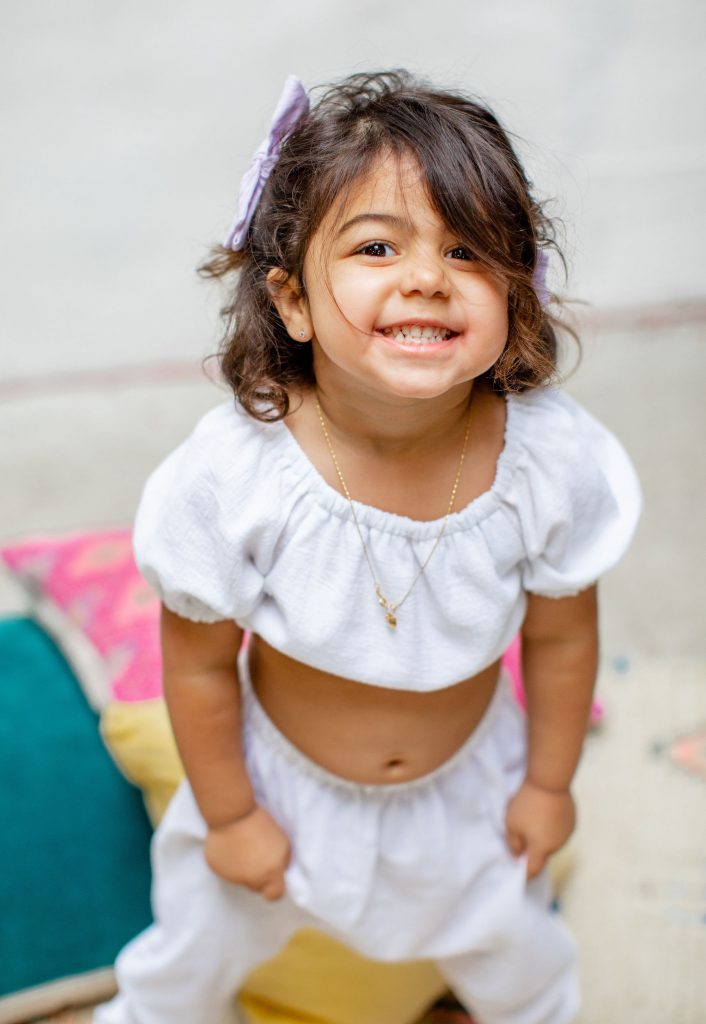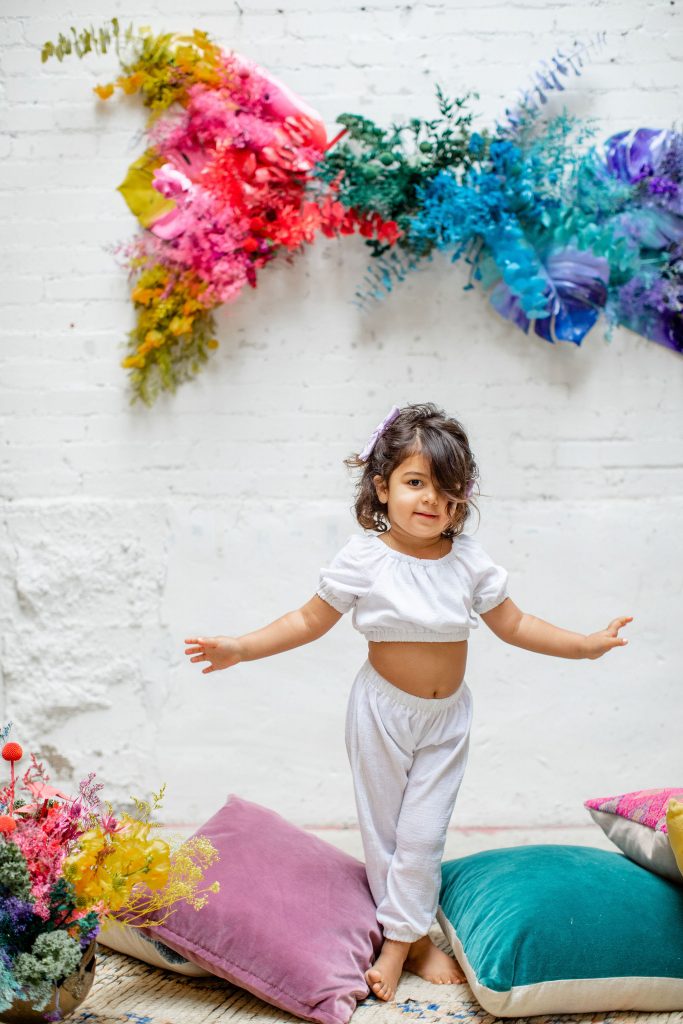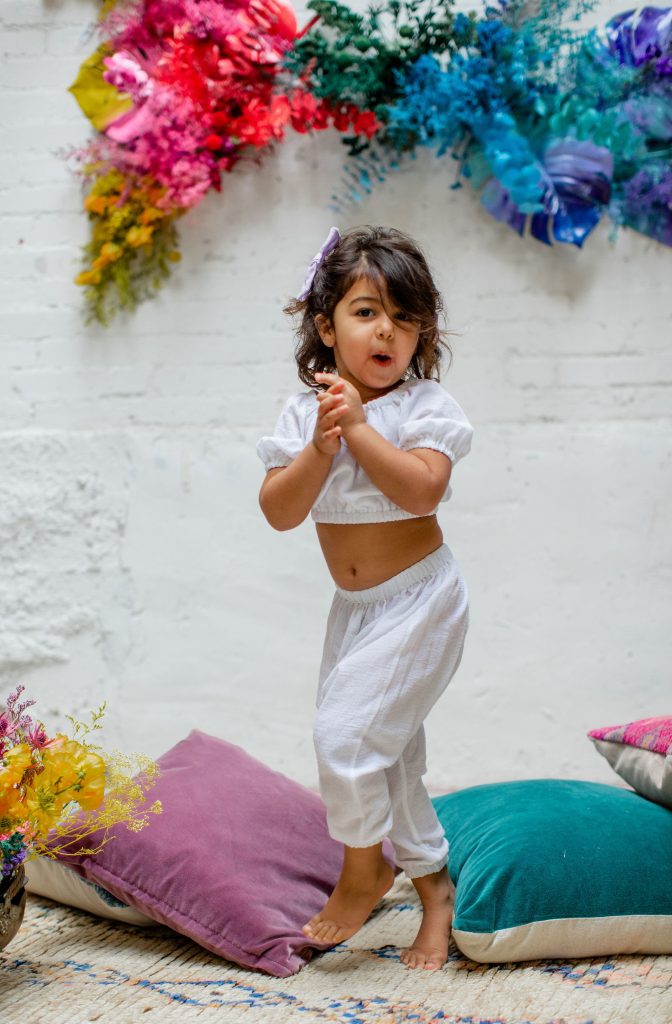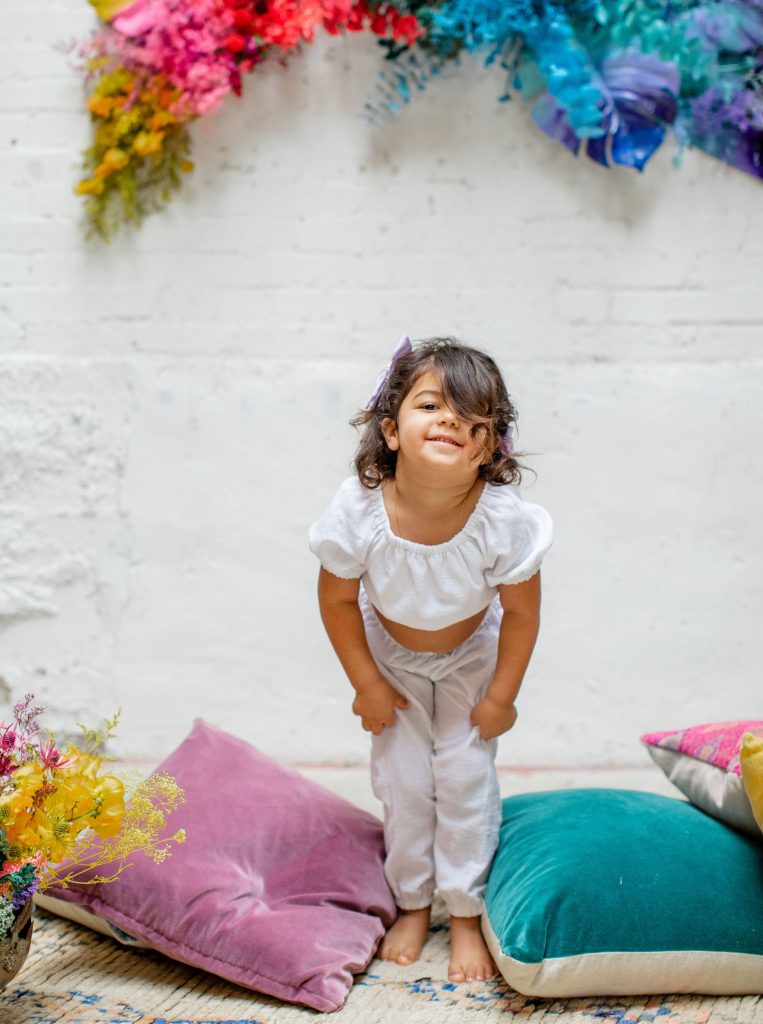 Next up is Gemma, she was our little leader this day and such a stunner!!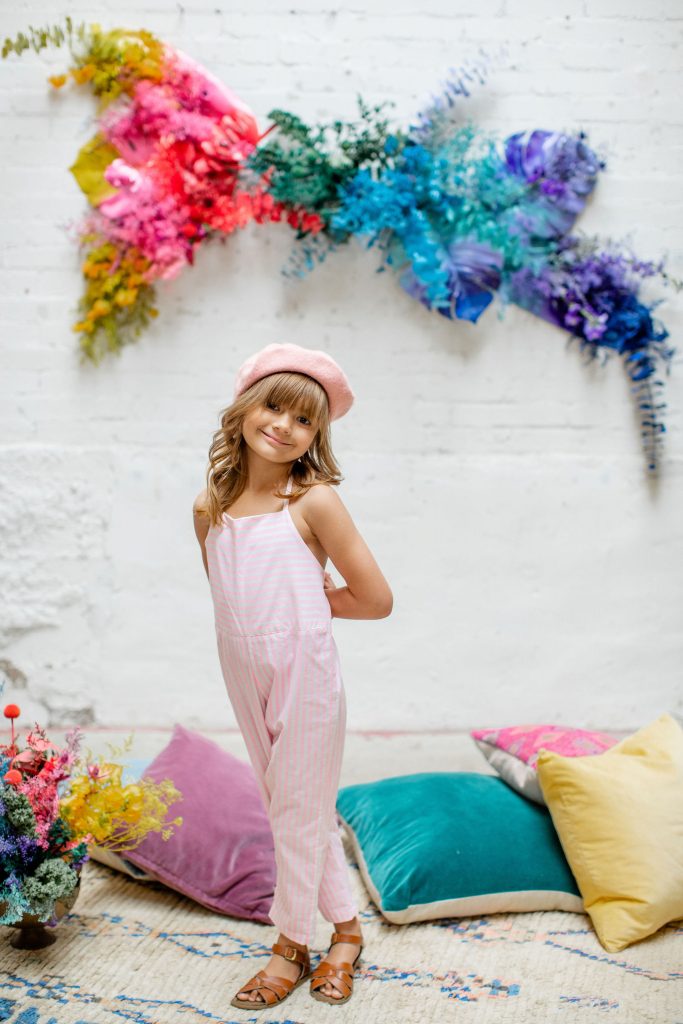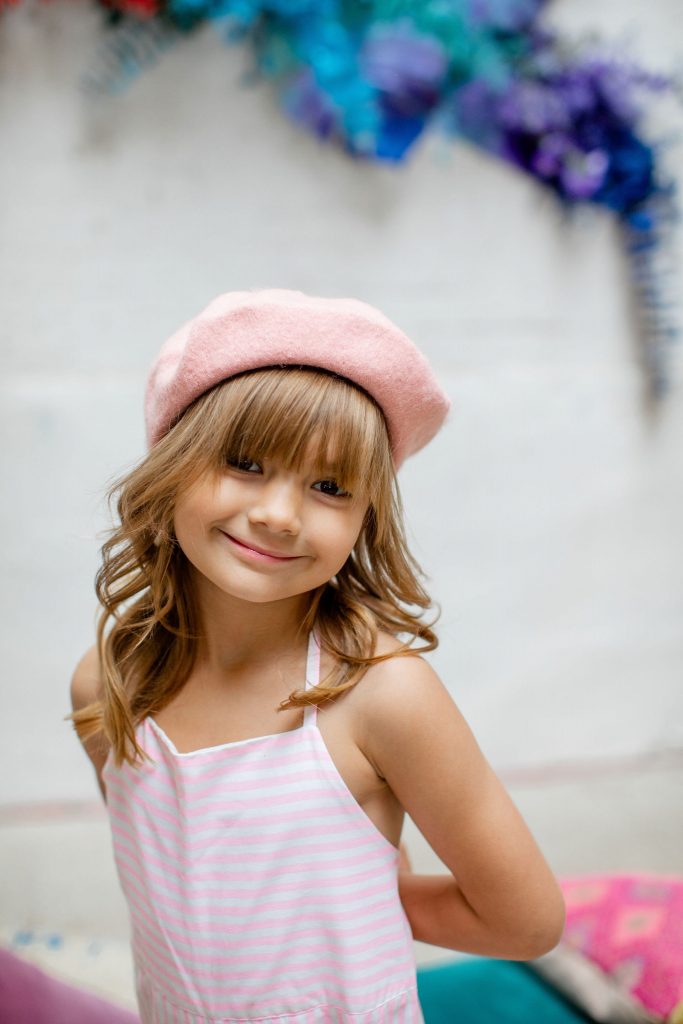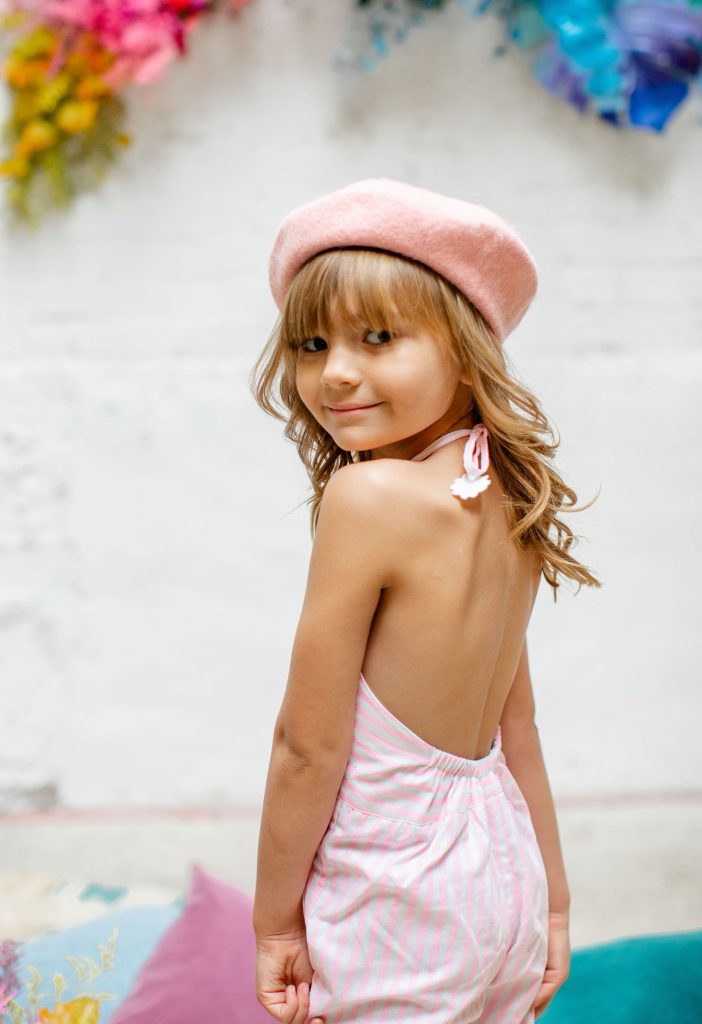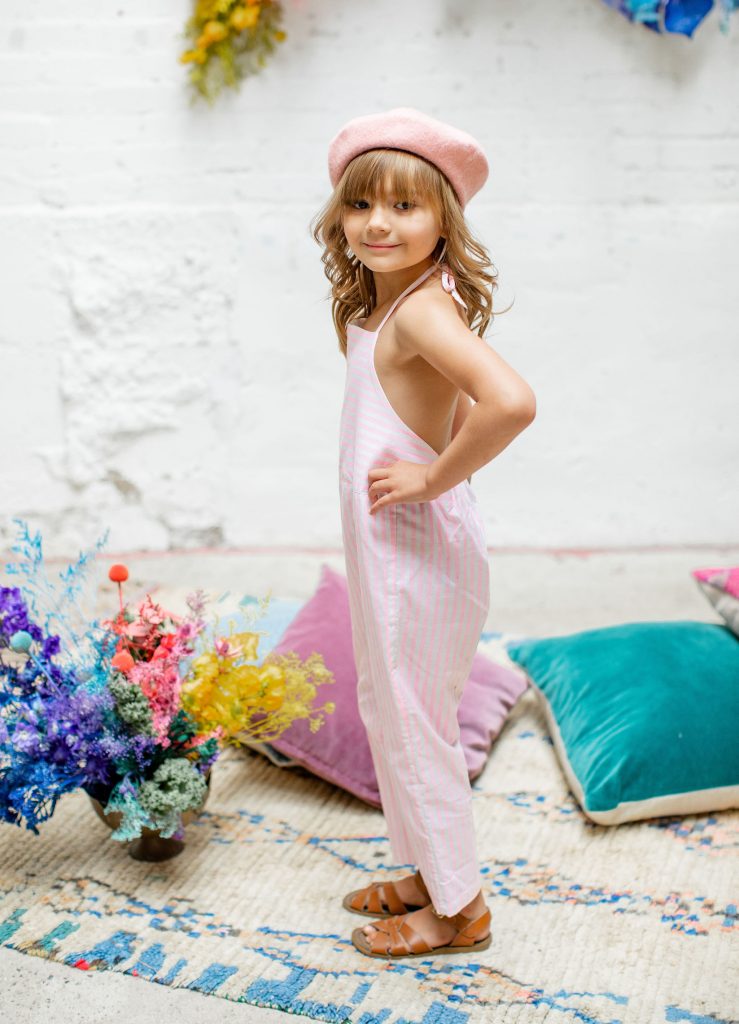 I can't get enough of Harlow!!! Her mama is the owner of Wild & Rae and her grandma sews it all!! She is such a little beauty and a little sass to boot!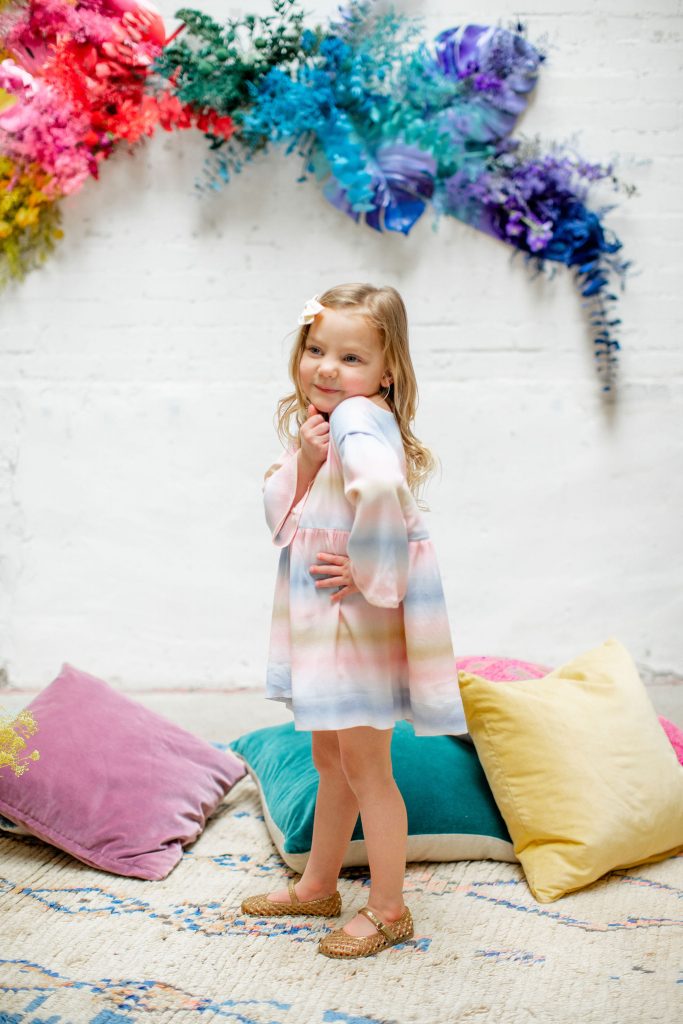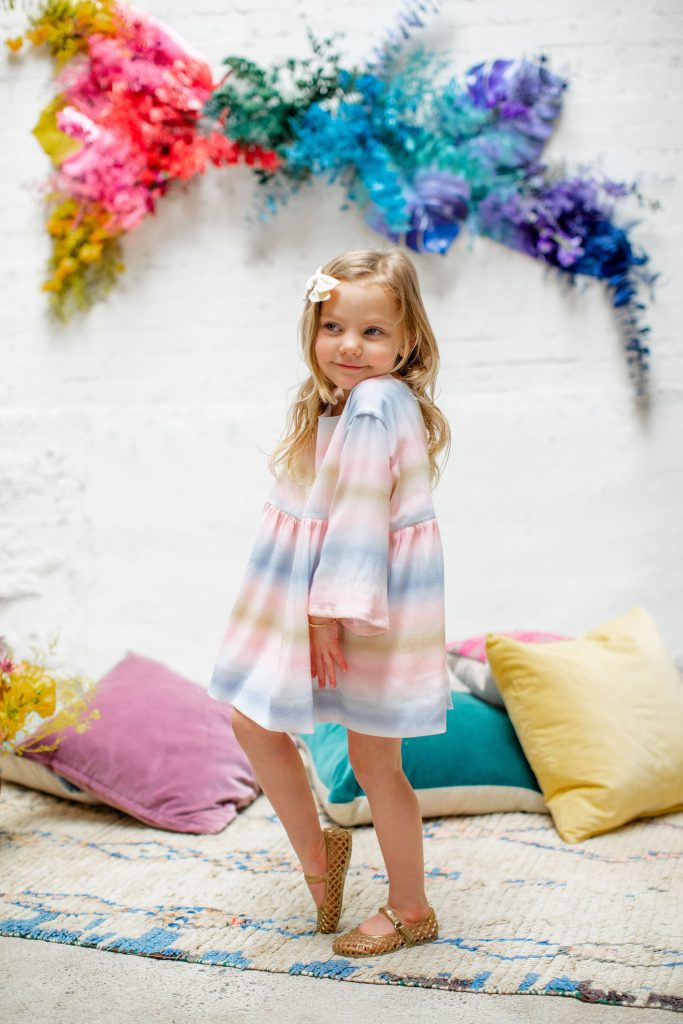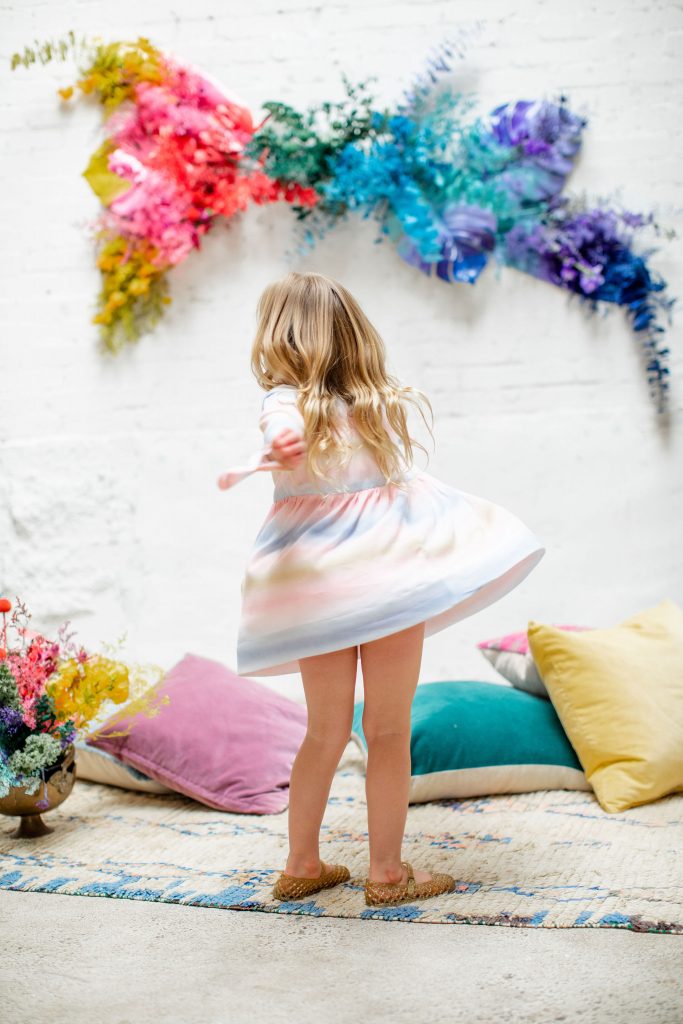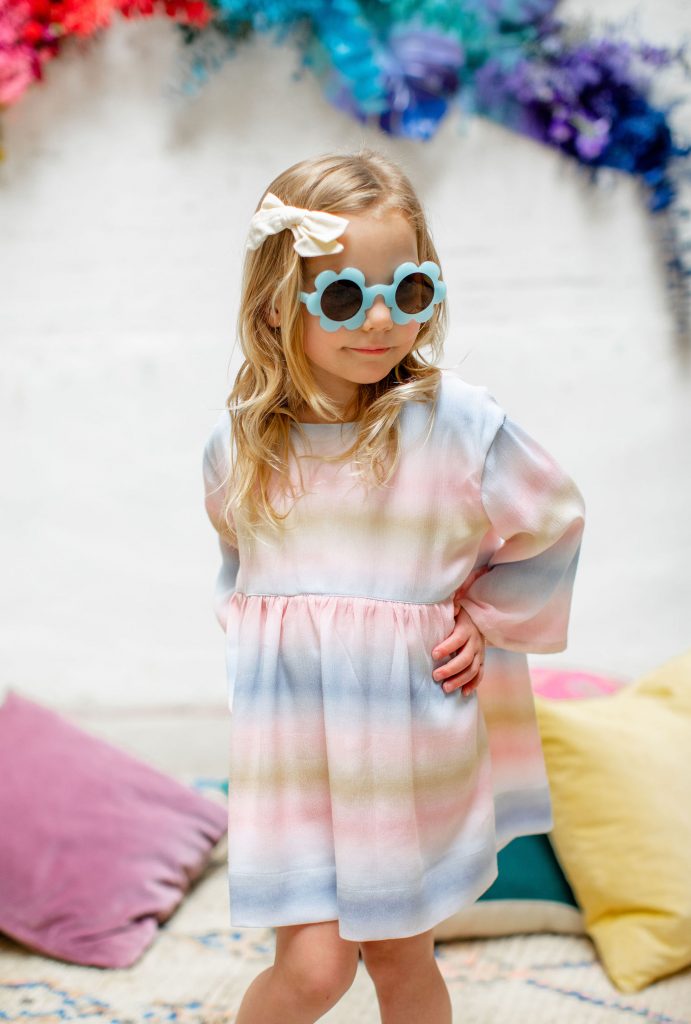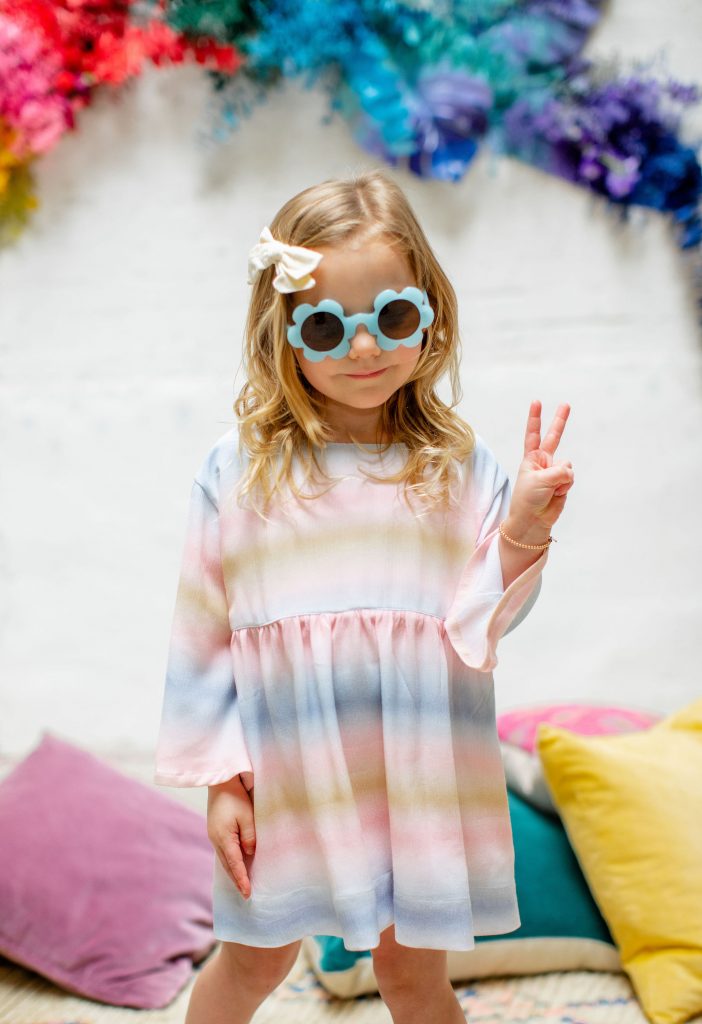 Little Alba was such a doll! I love her in this adorable outfit, only a cutie like her could pull it off!!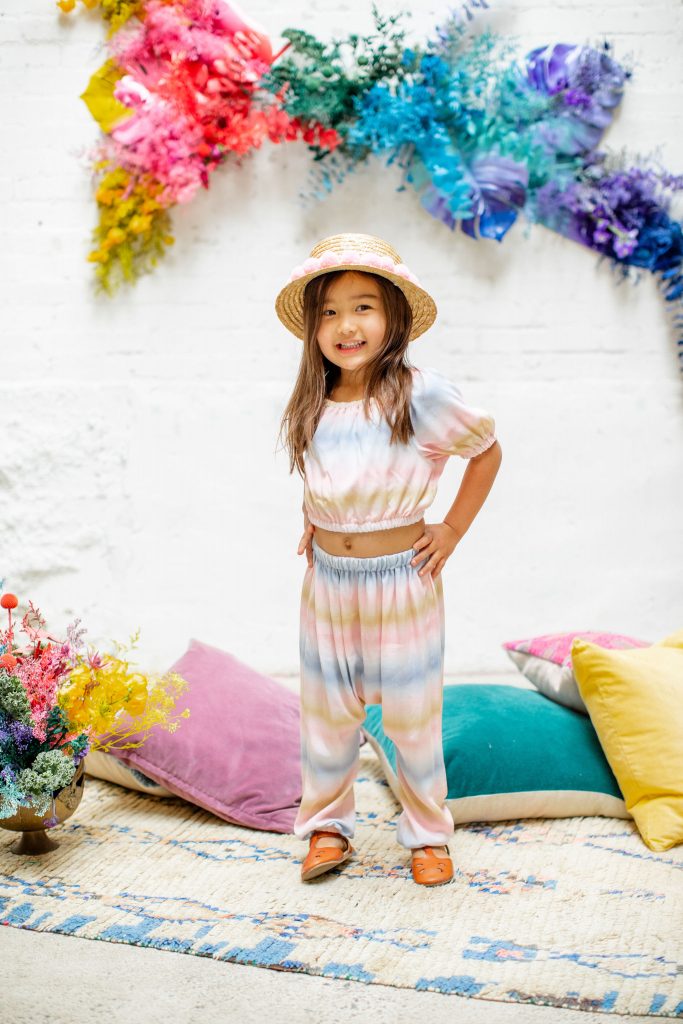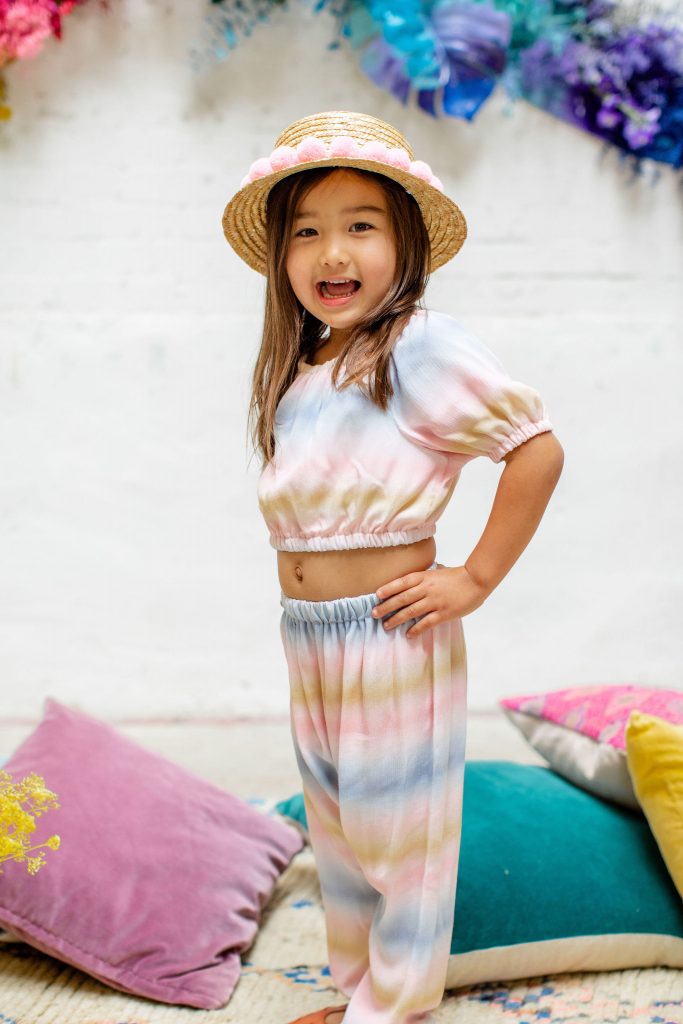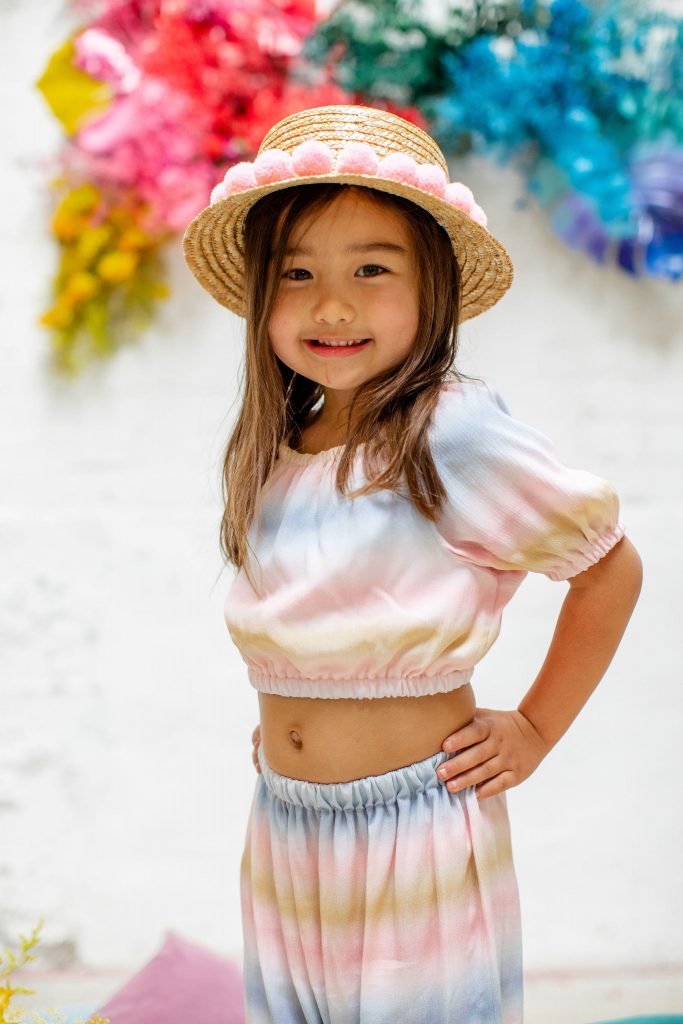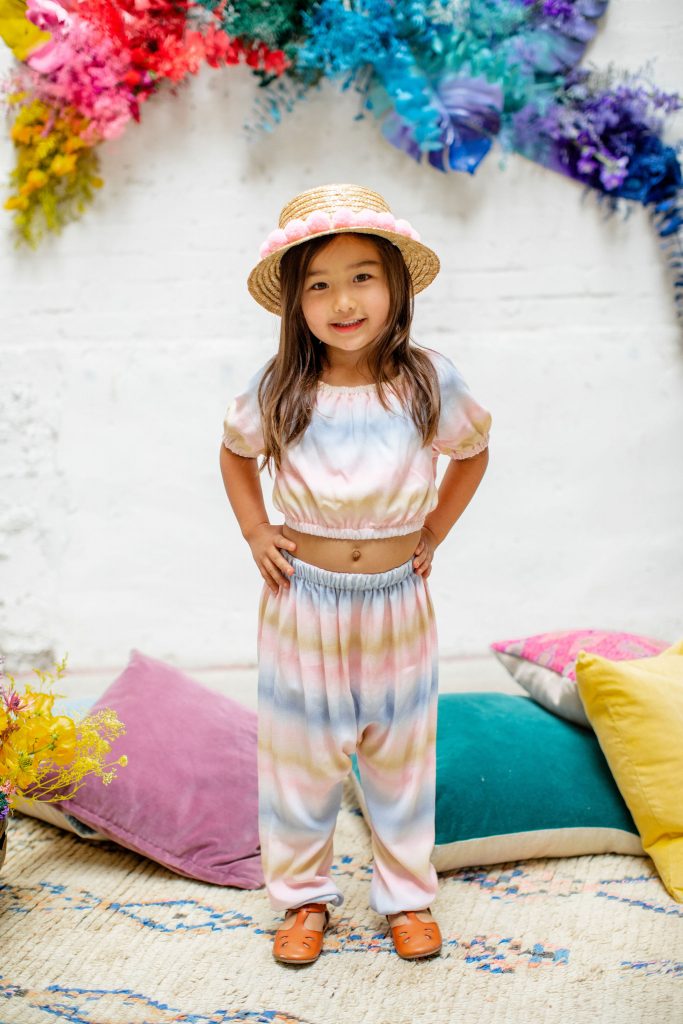 Last but not least it the beautiful Reagan! Looking so darn cute in that dress I must say!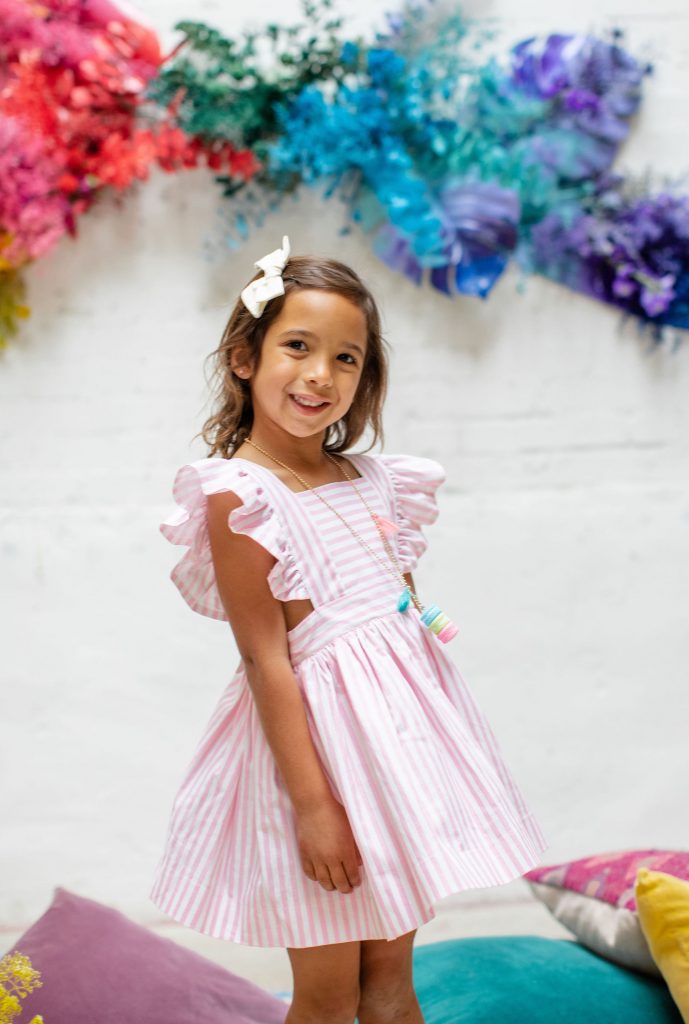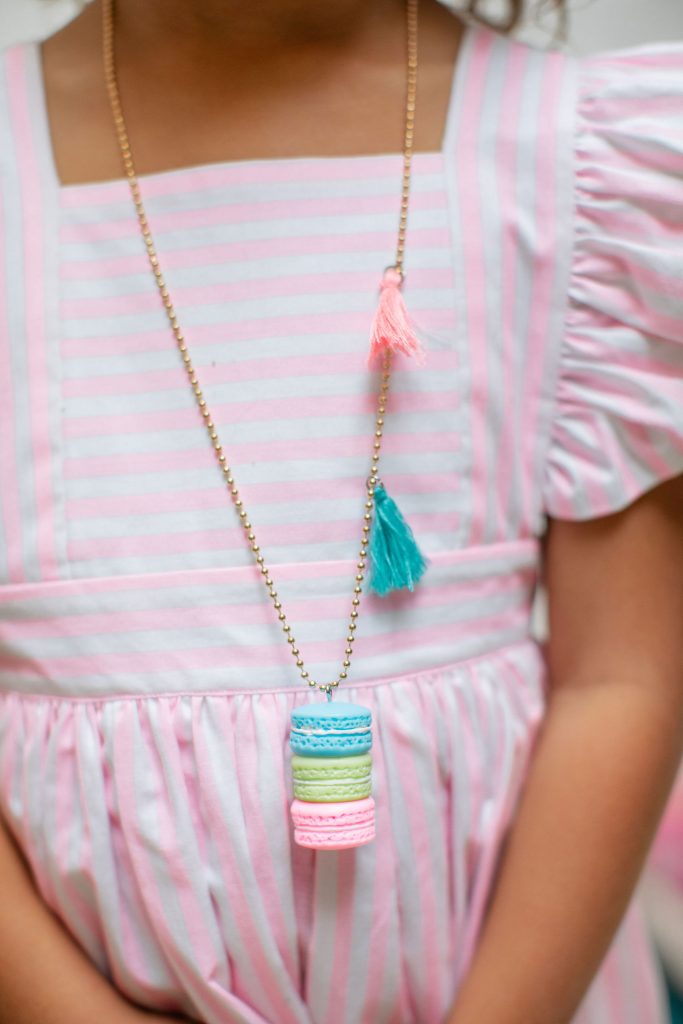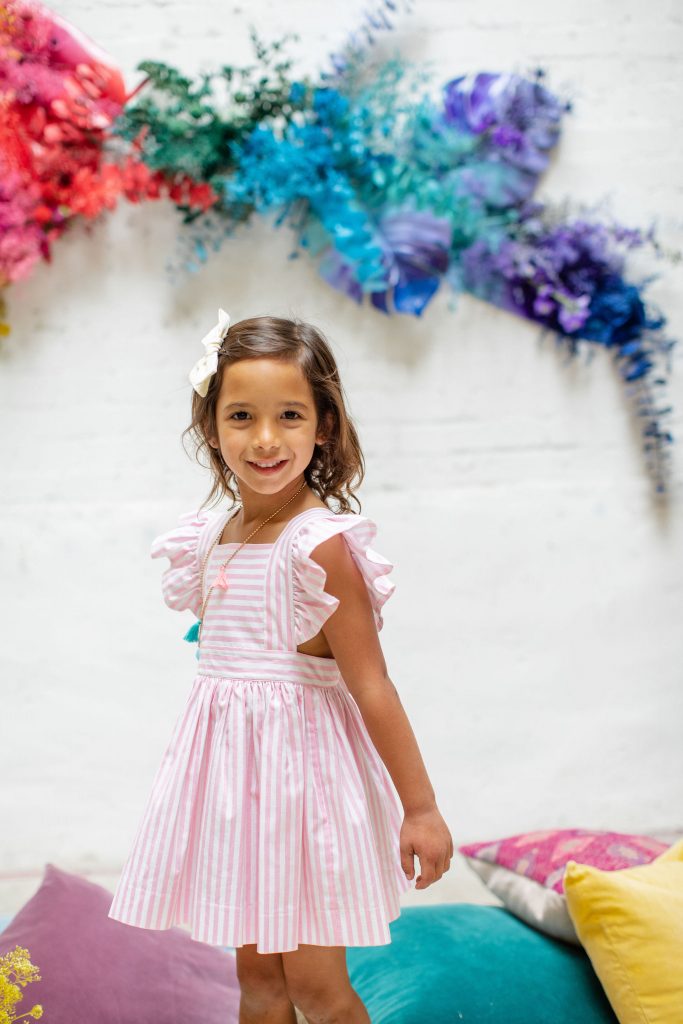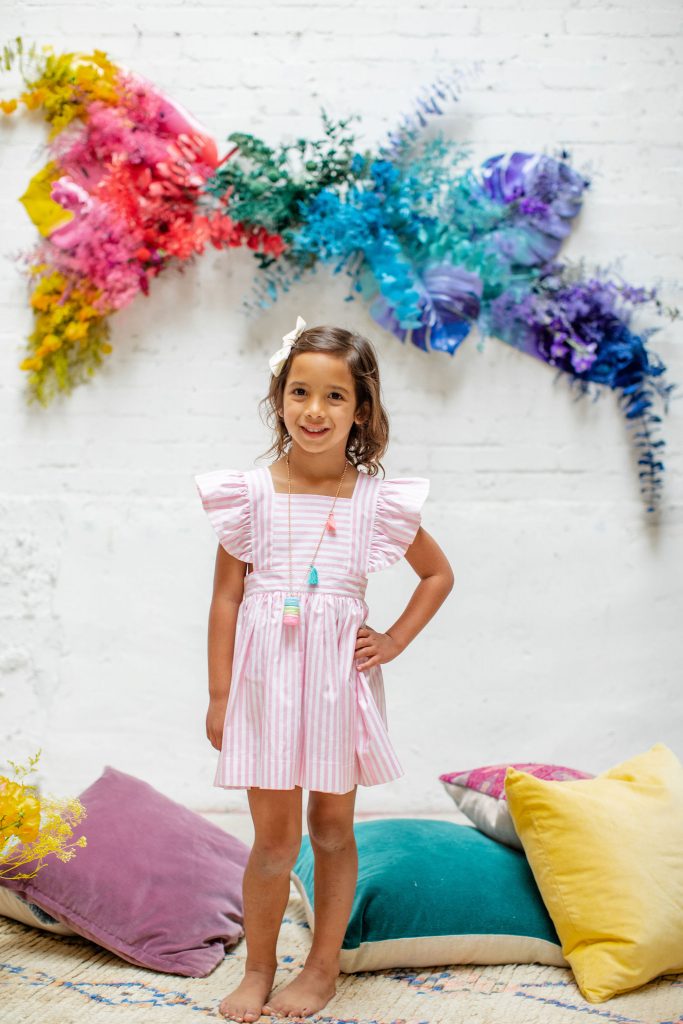 These little buddies share the same birthday!! And hugs obviously, lots of hugs!!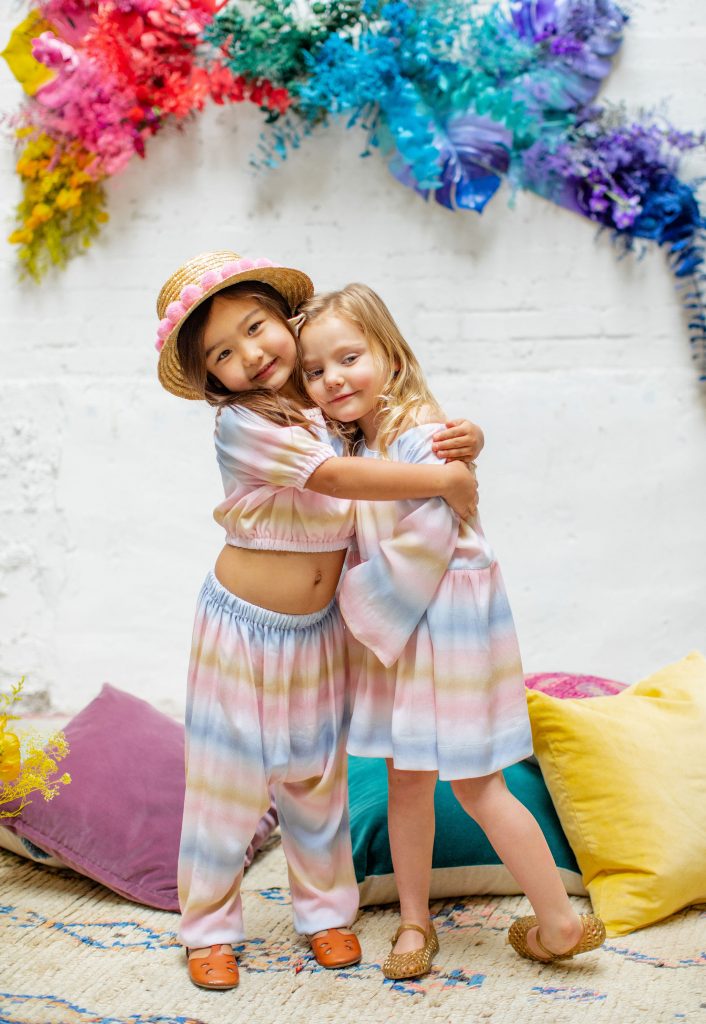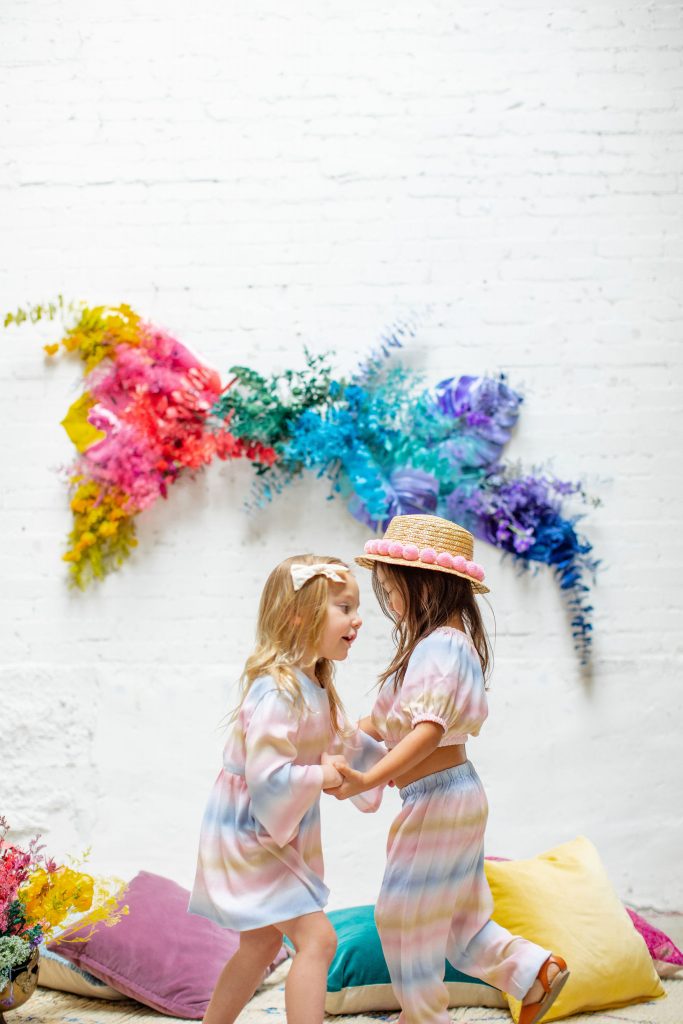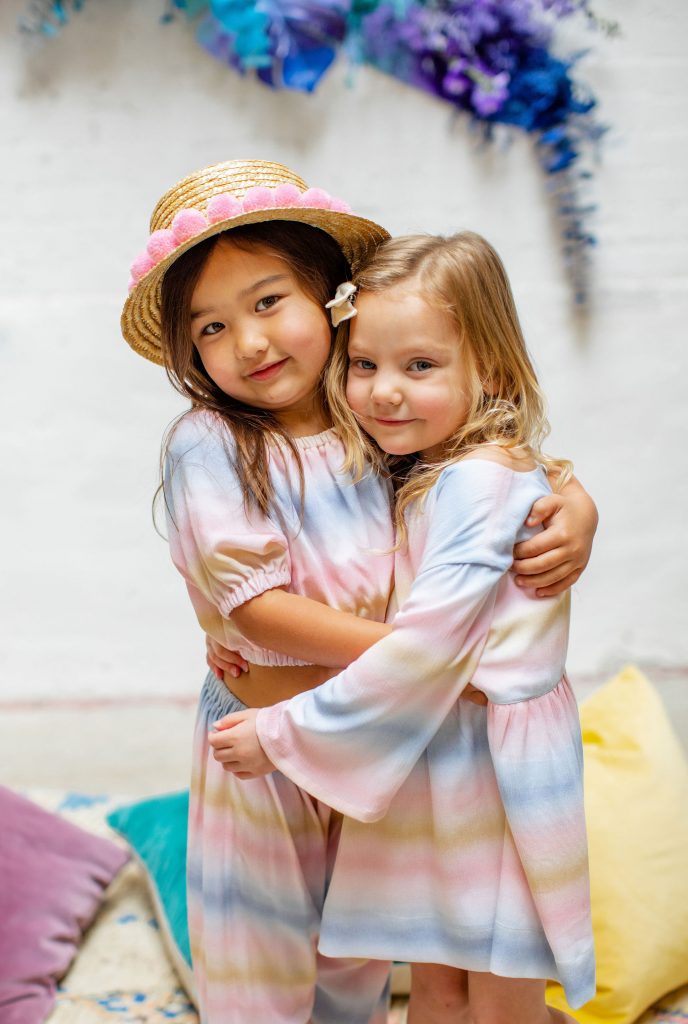 This little group of girls was just too much! So much cuteness!!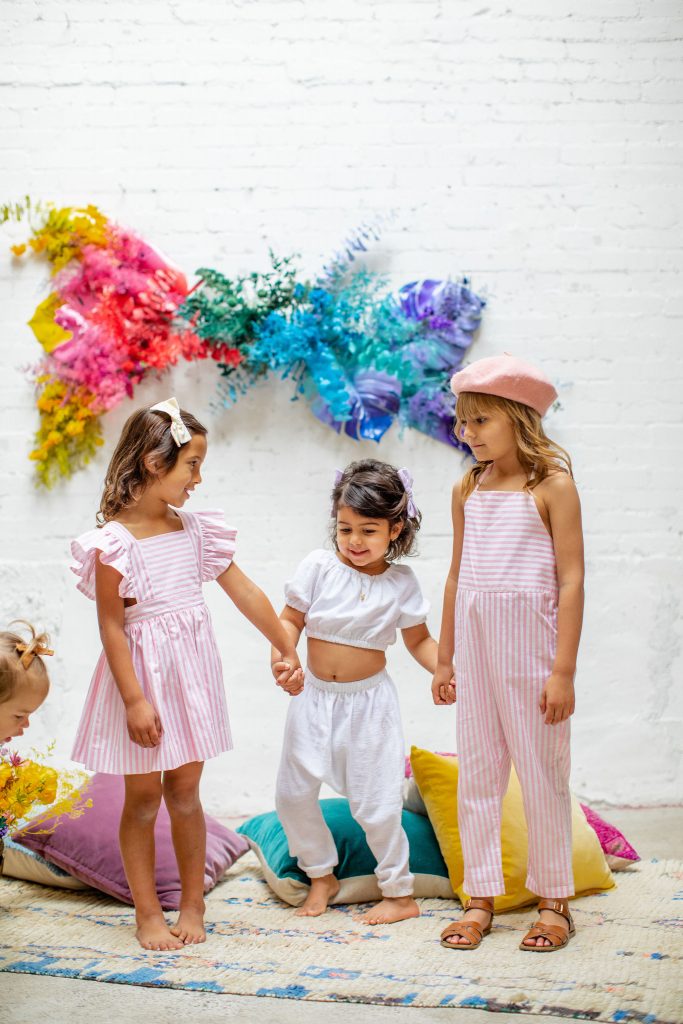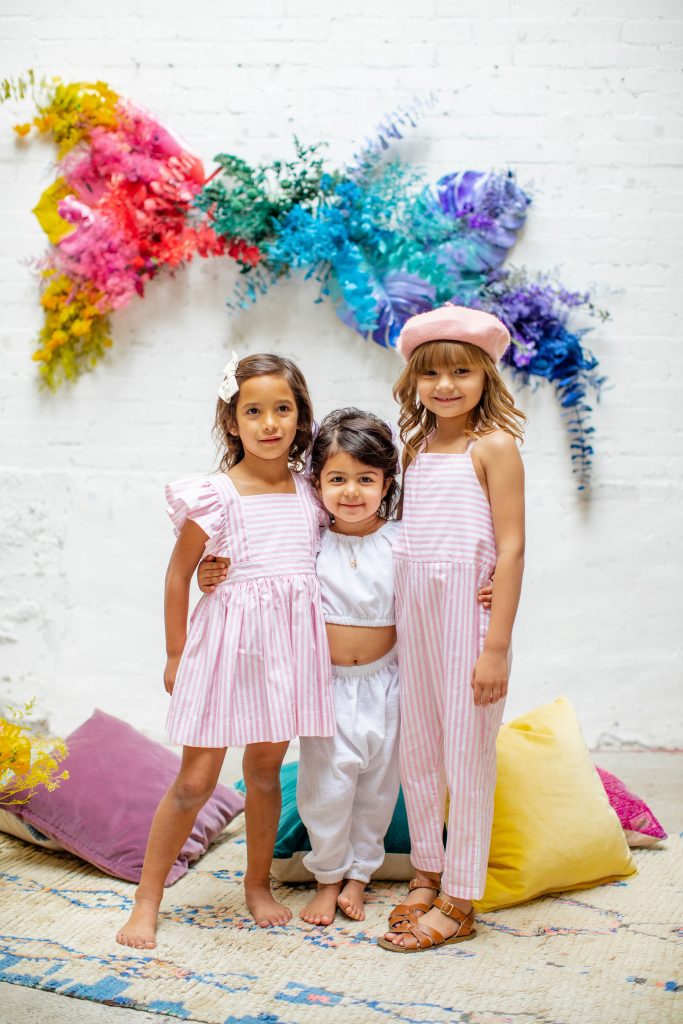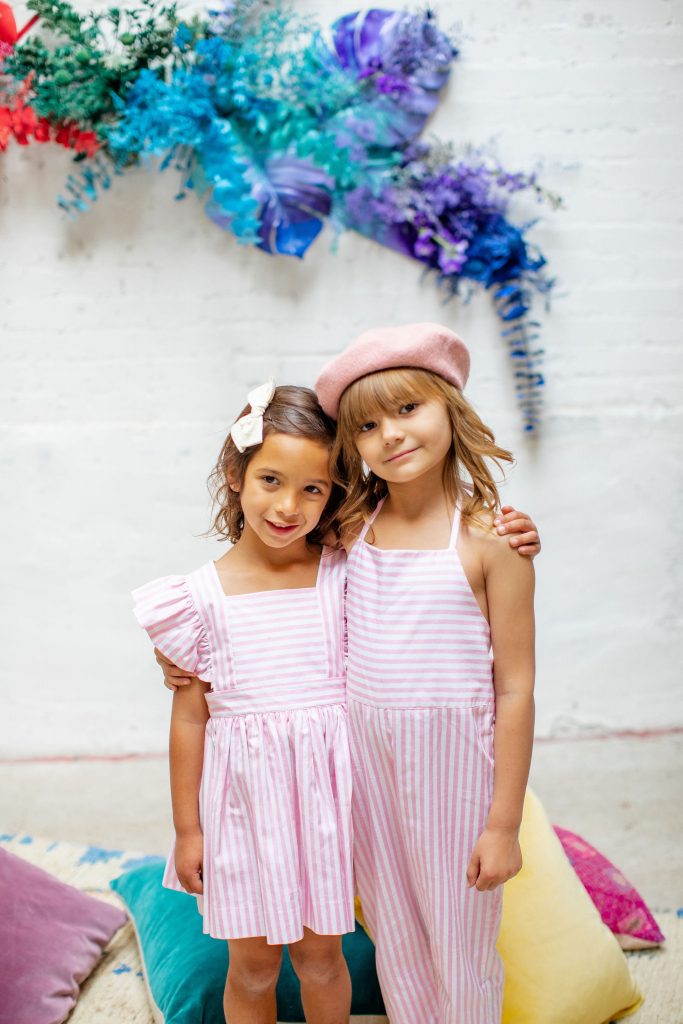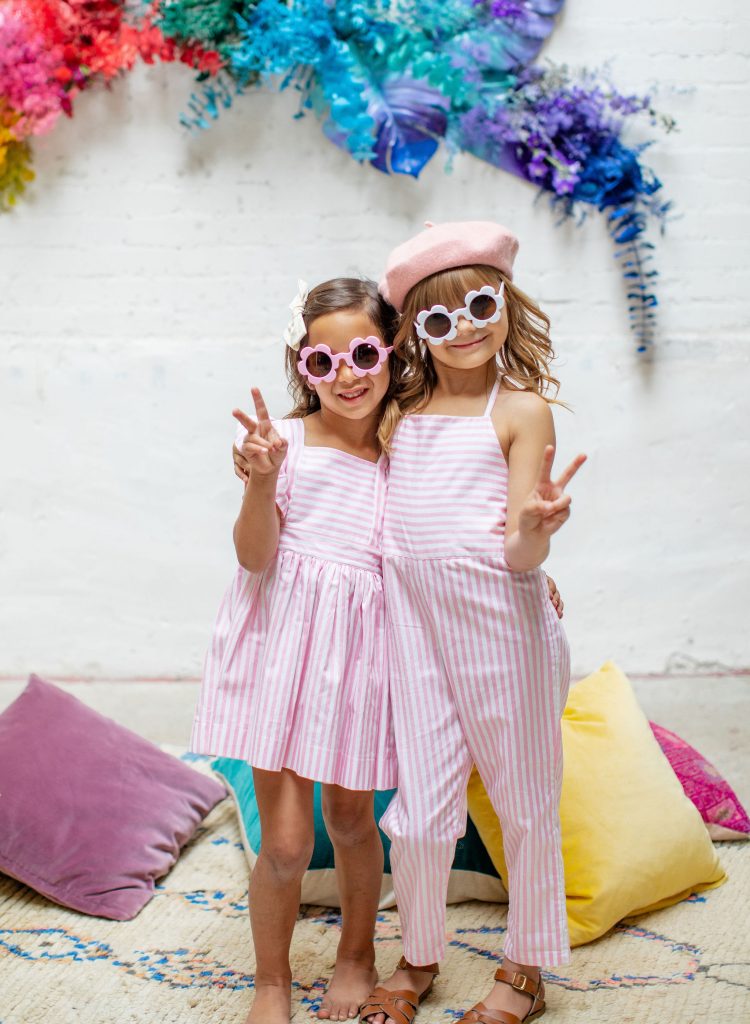 Always look for rainbows!!!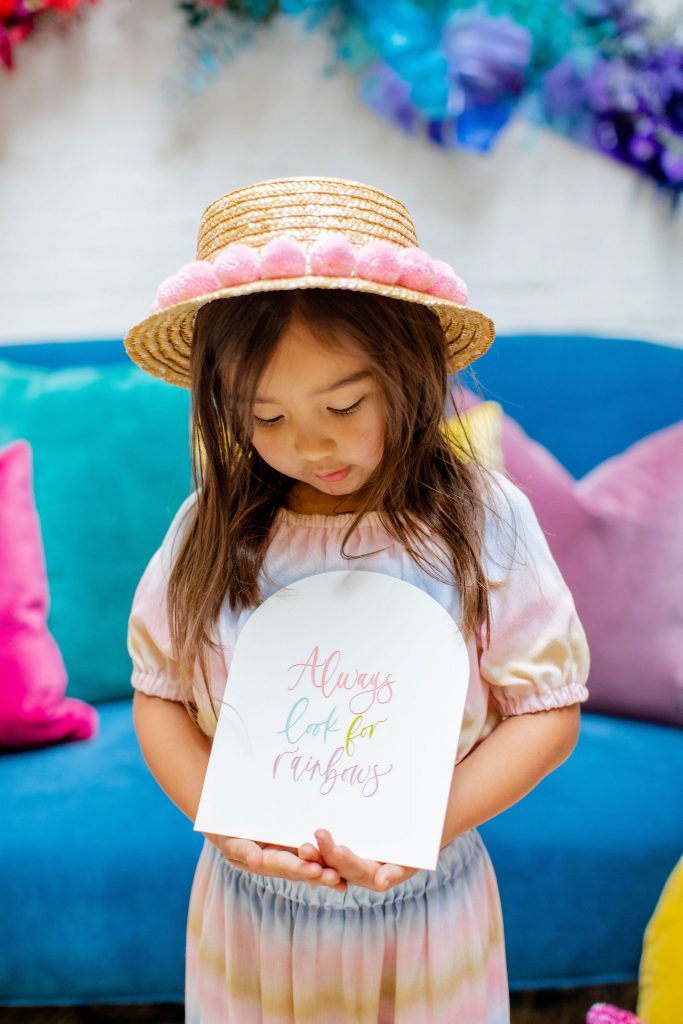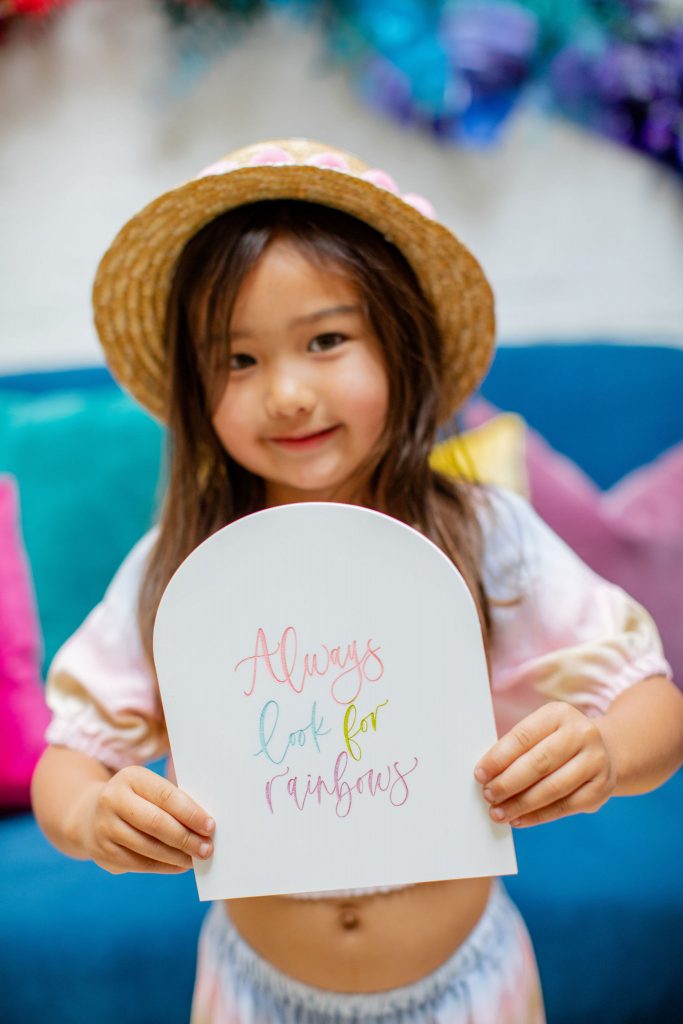 Of course, Sweet Salvage Rentals brought the perfect lounge together! How amazing are all of these colors together?! There's just something about a pretty lounge at an event if you can do it please please please go for it!!!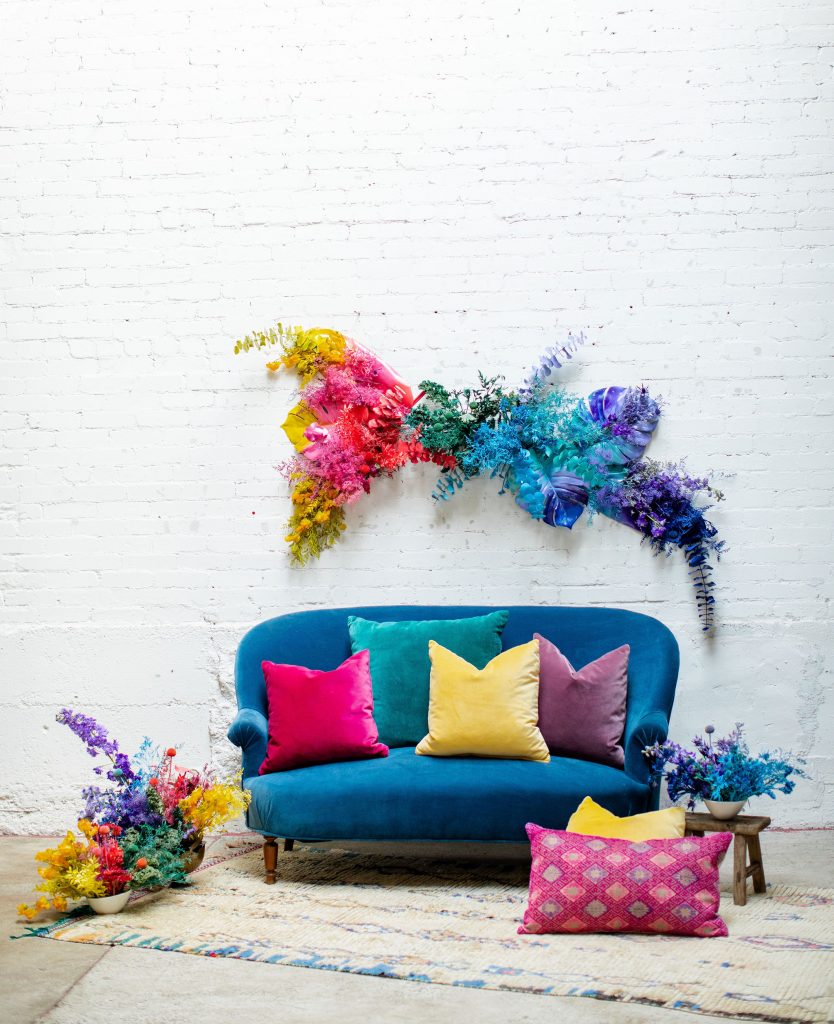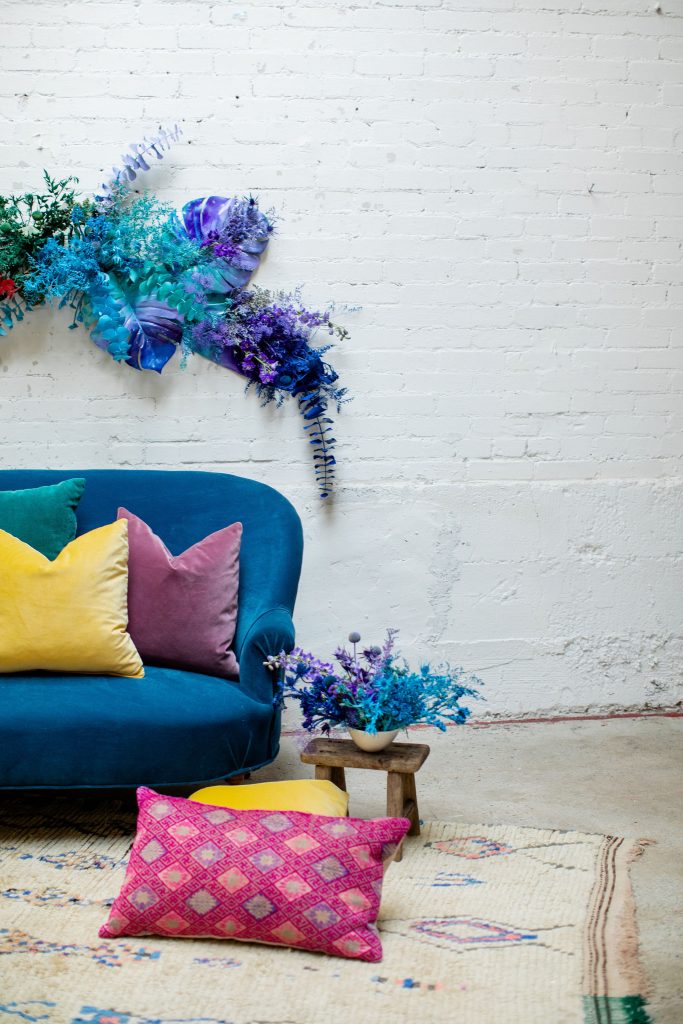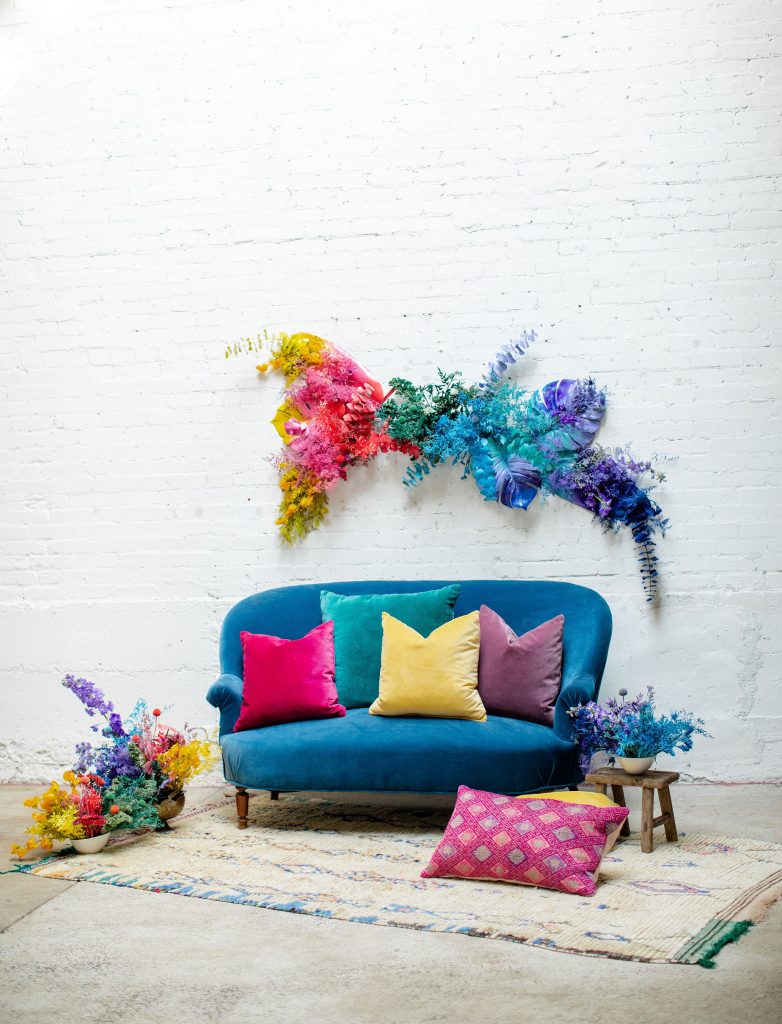 I'm pretty in love with this girl gang!!! Let's always have this much fun when we are with our girls!!!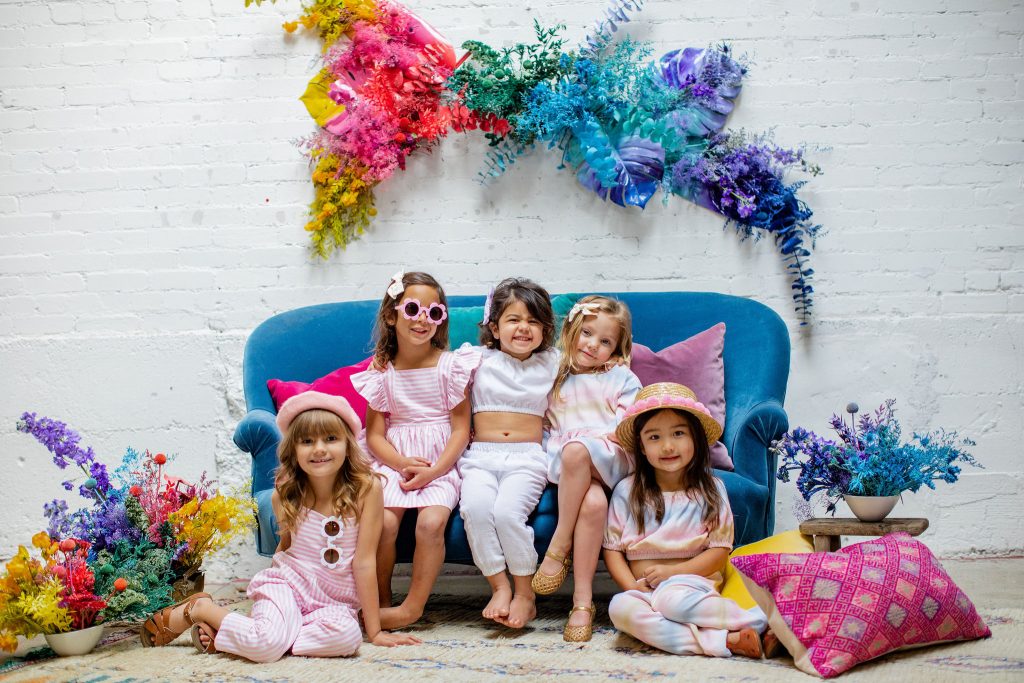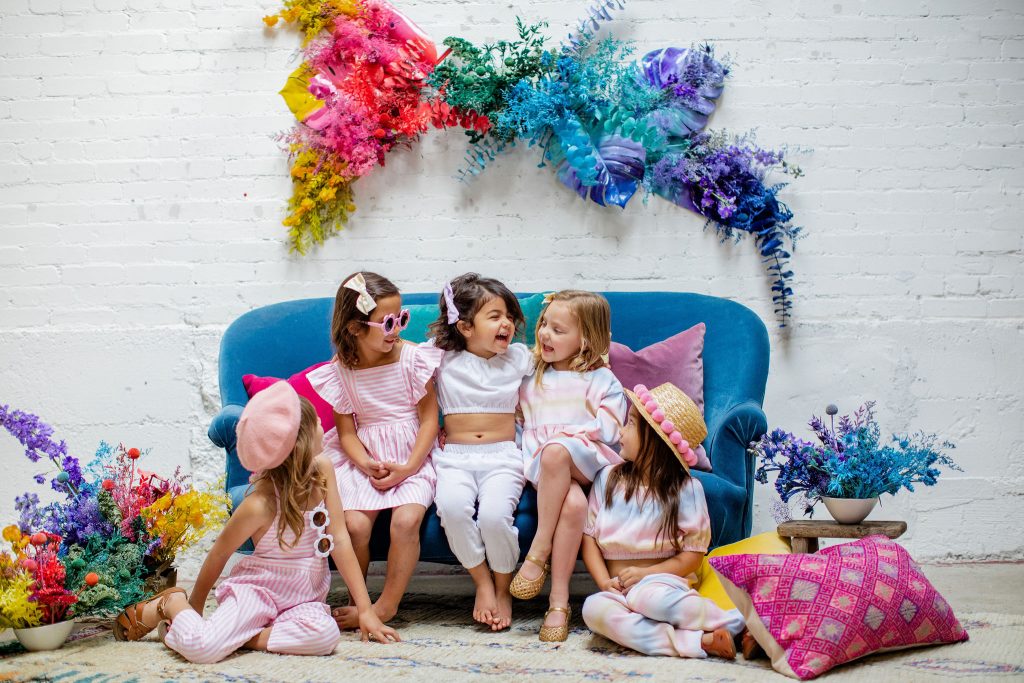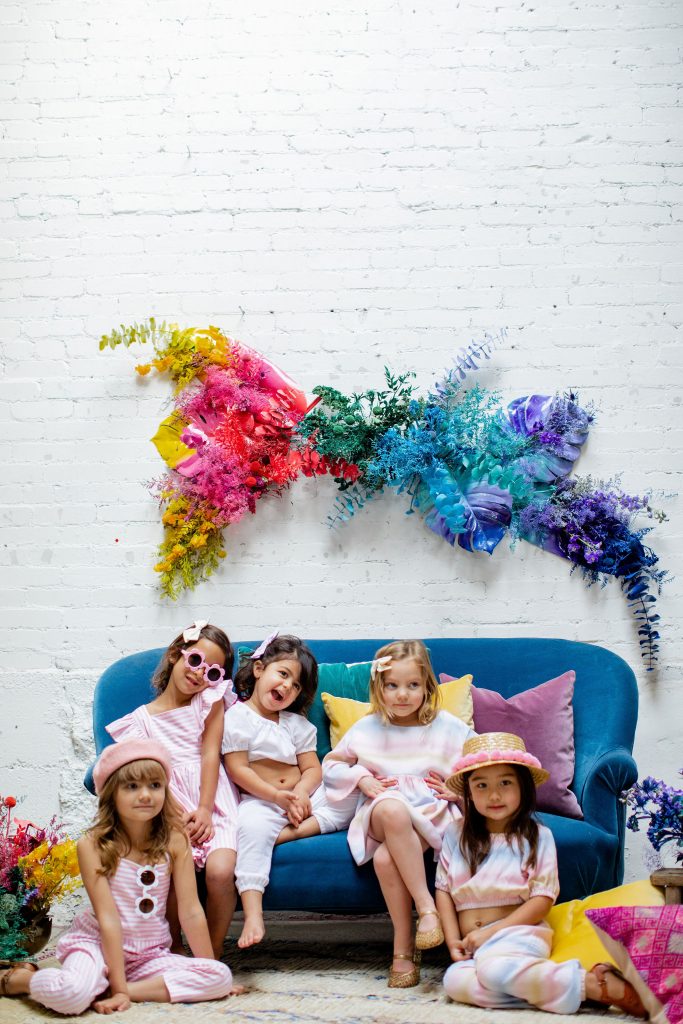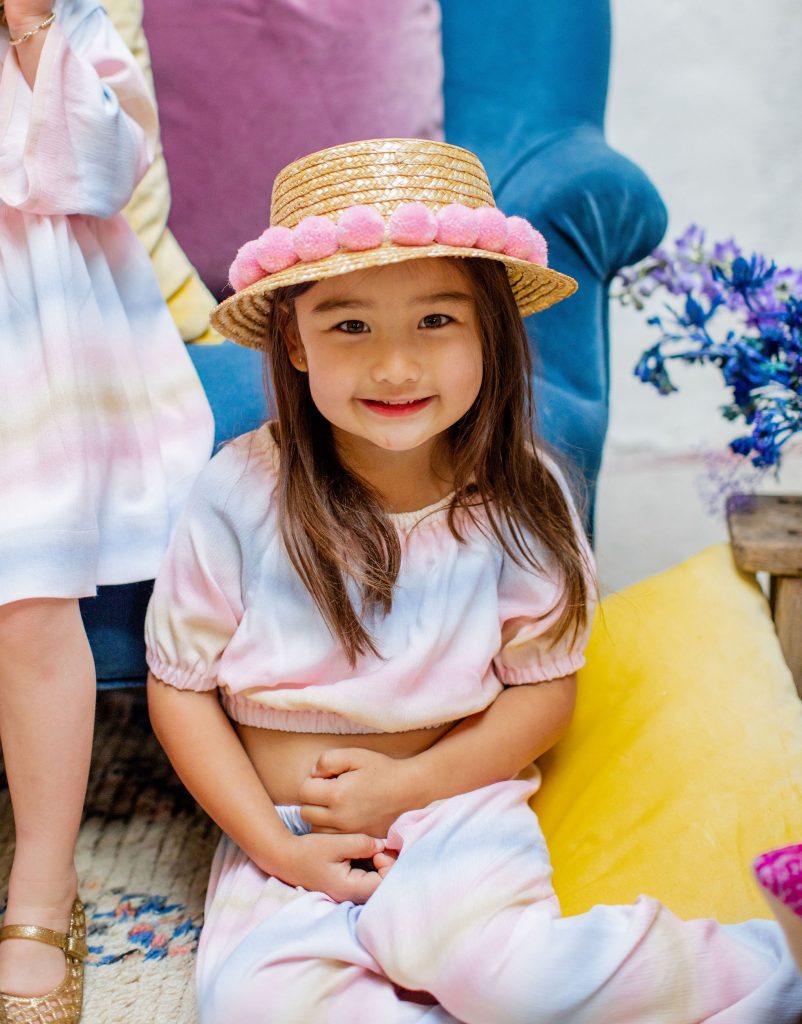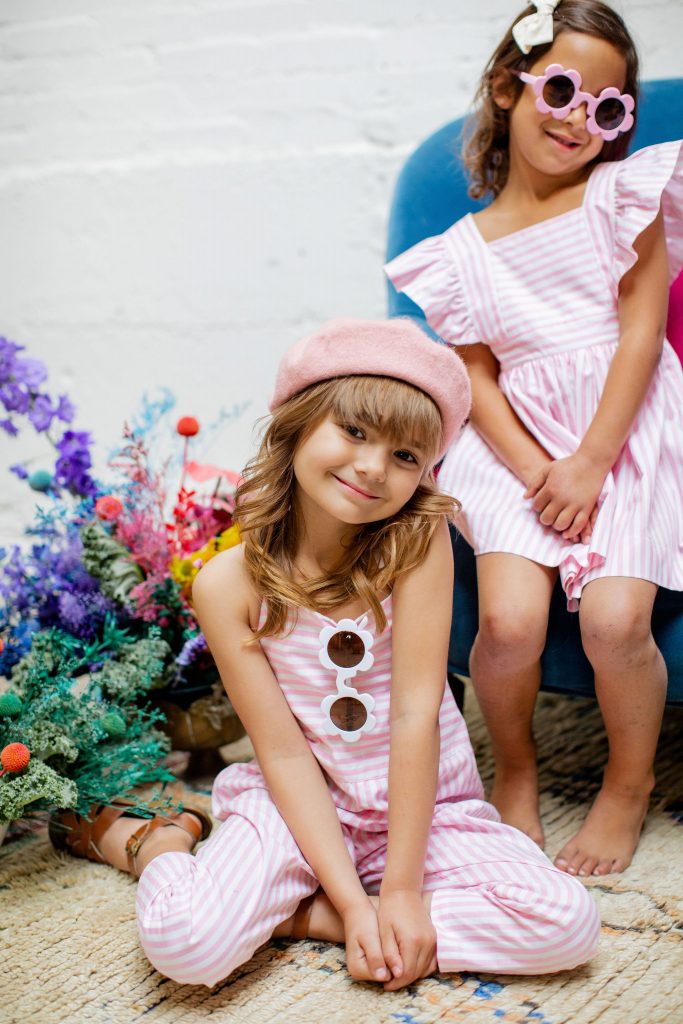 Dessert was obviously a must! It's a girl thing….

Really Cute Sweets created the perfect spread for this rainbow soiree! From meringues to cookies to cake, we had variety and no complaints came from that girl squad!!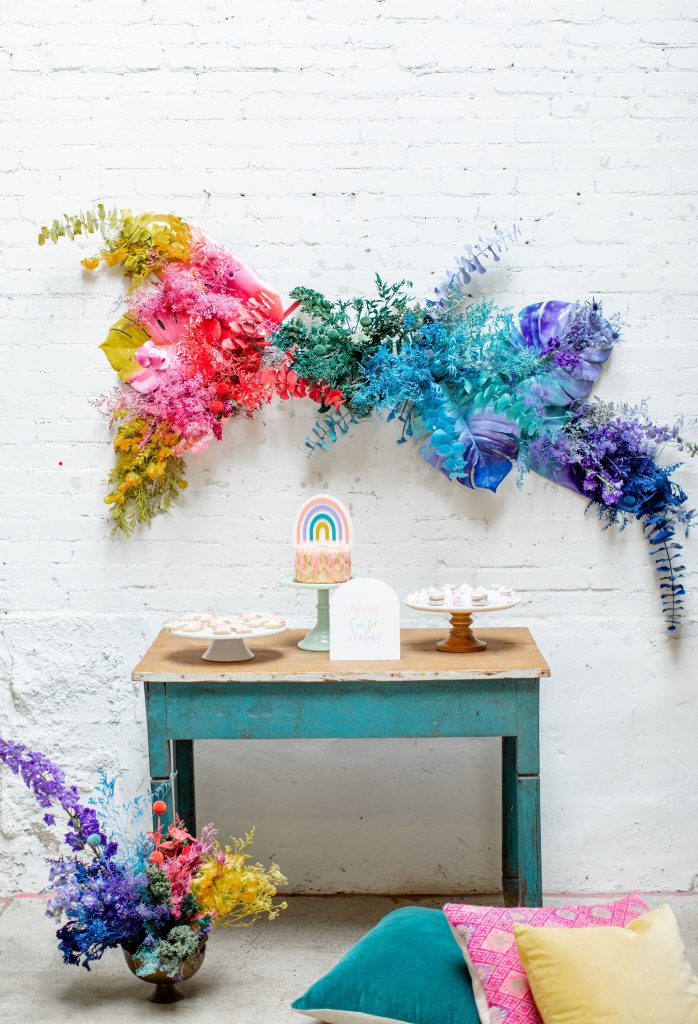 It's always fun to add a cake topper, but especially one as cute as this from Proper Letter! And I'm dying over the adorable cookies!!!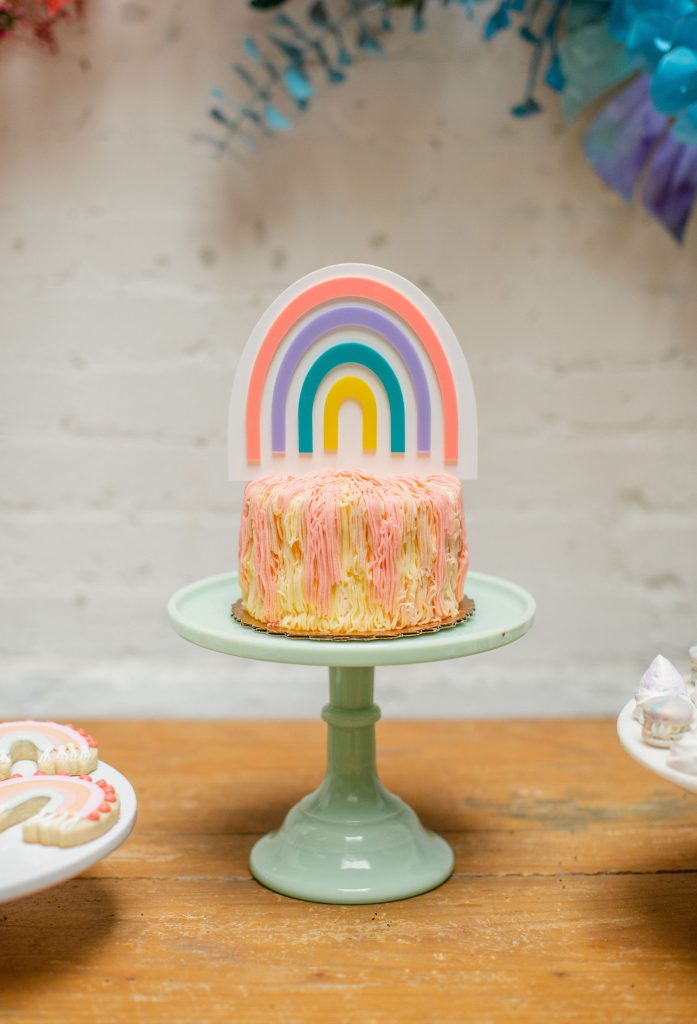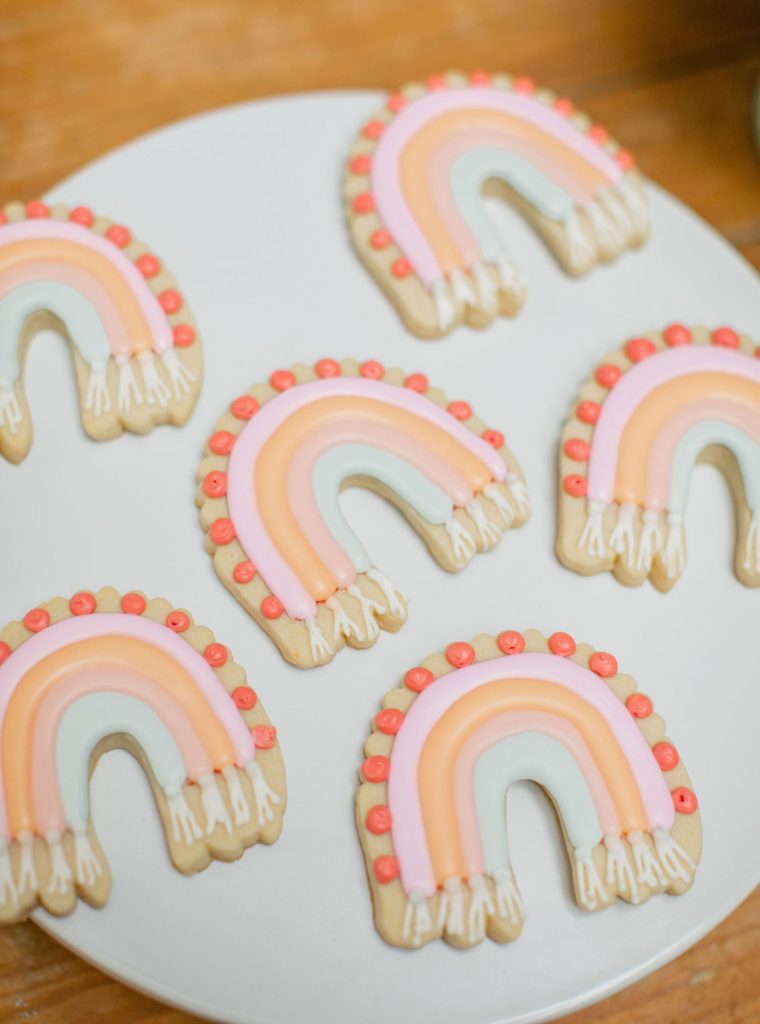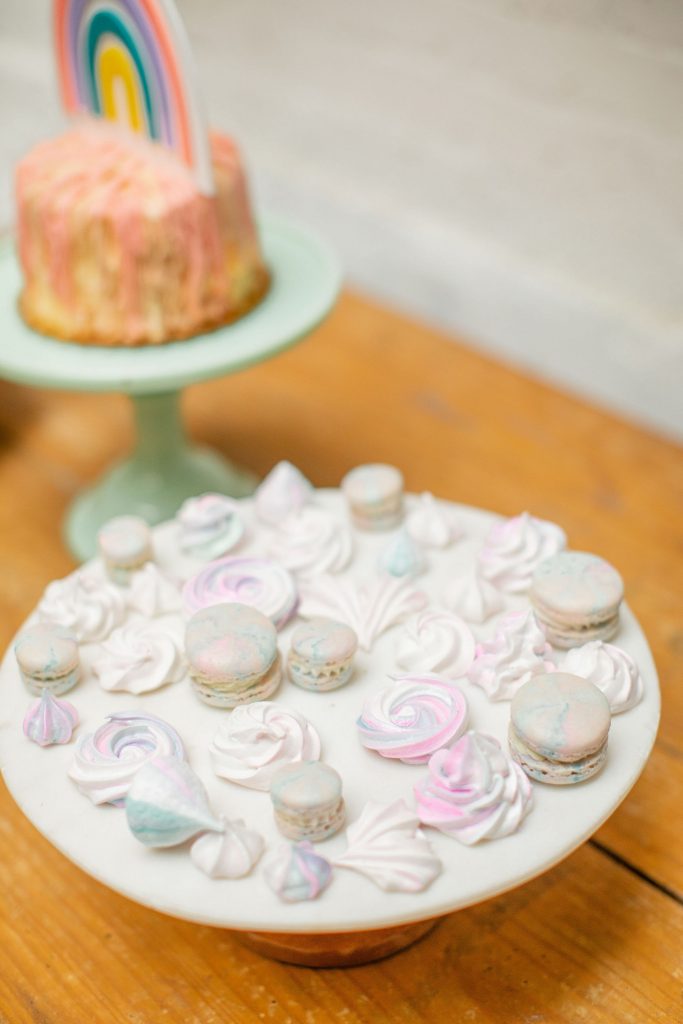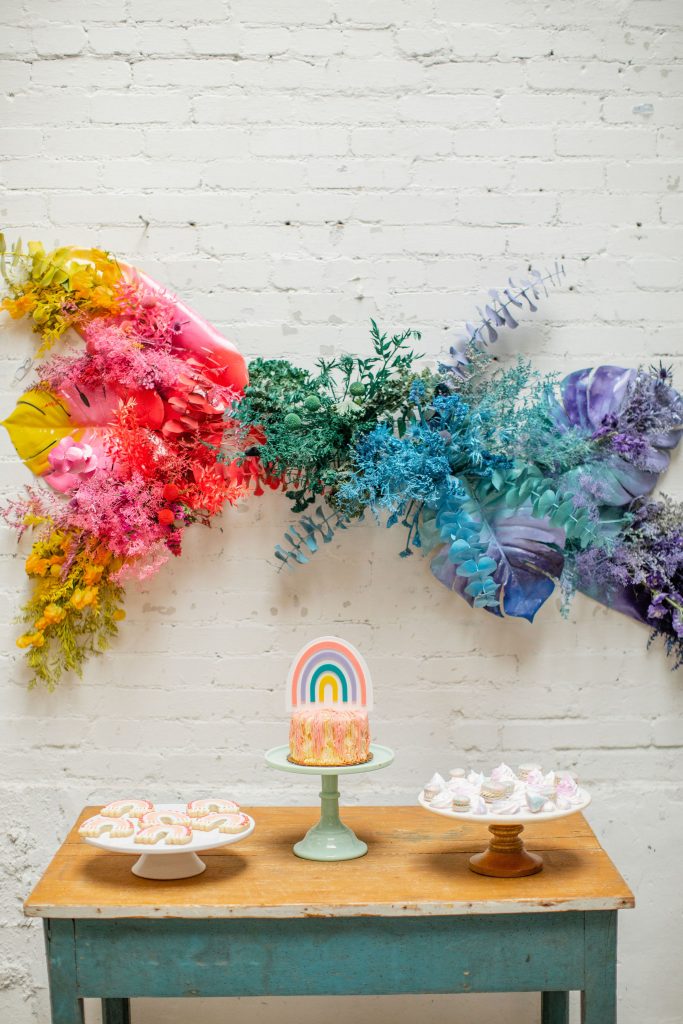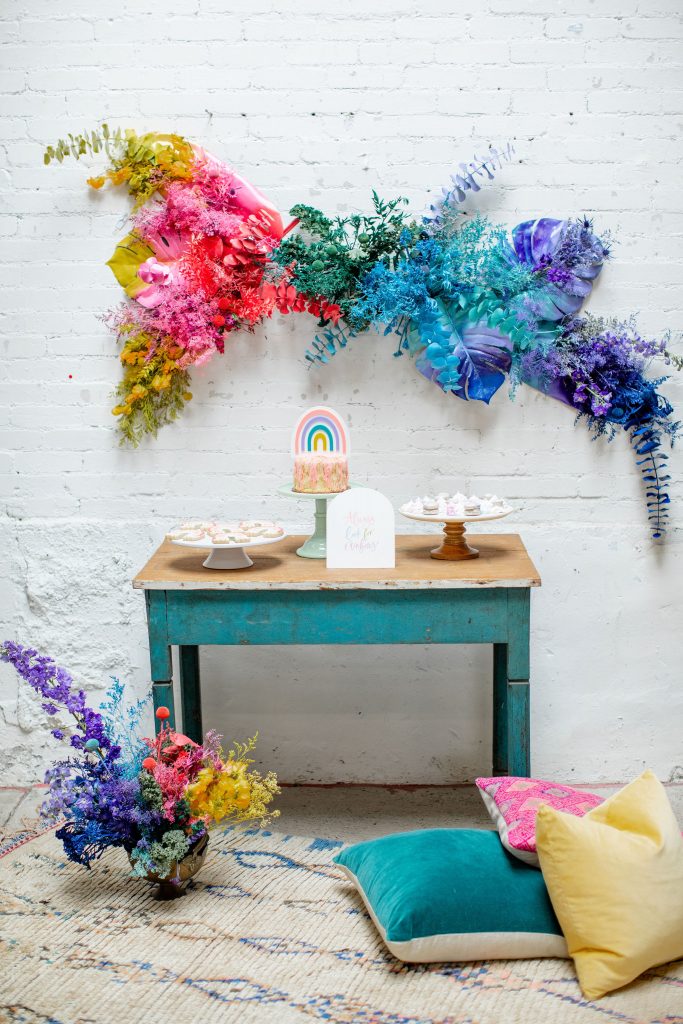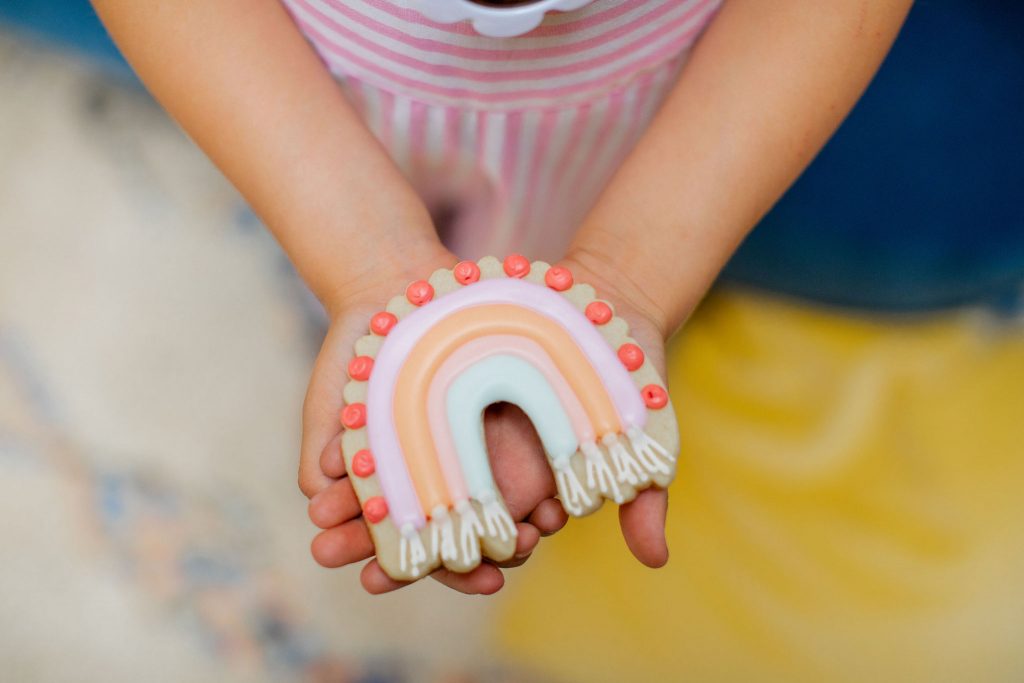 Never enough rainbows!!!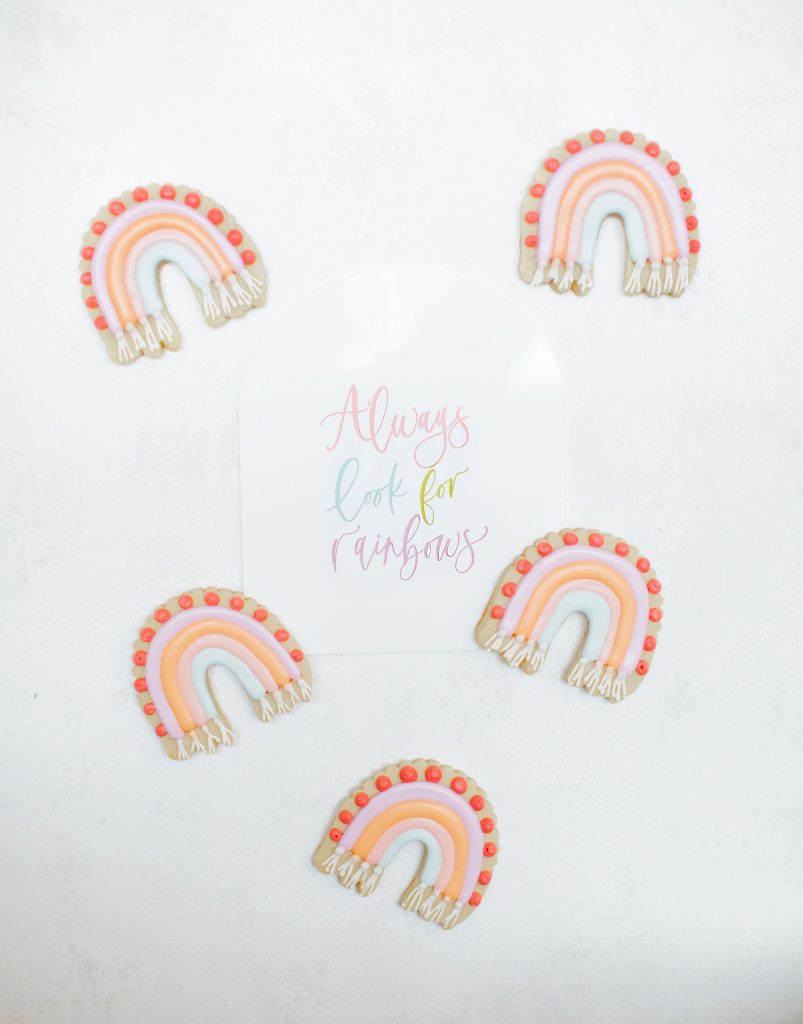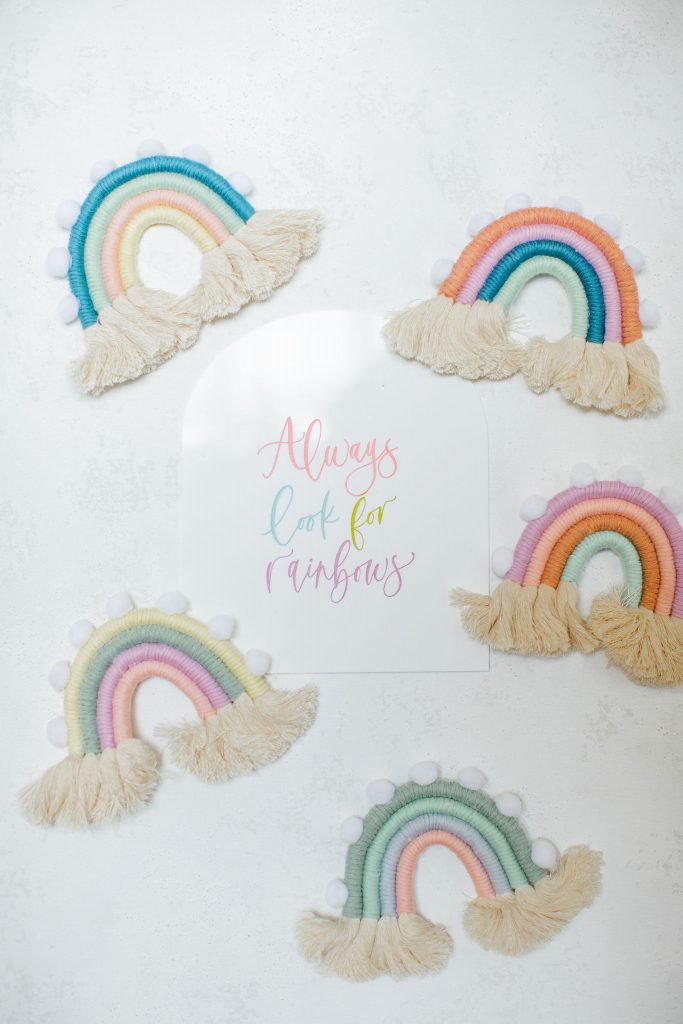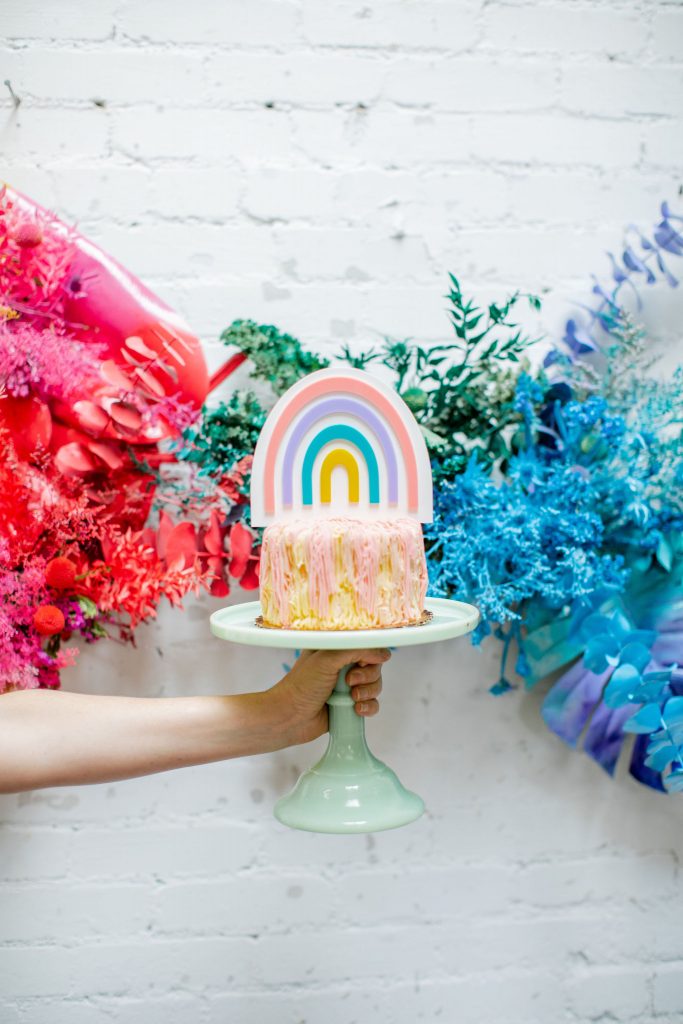 Get ready for more St Patty's Day inspo!!! Rainbows are always fun, but we've got some green coming for ya too!!
Shop this party below!

xx
Jacquelyn