BEIJOS COCKTAIL | August 9, 2023

Give me all the tart sunny lemons.
We are all about the outdoor summer vibes this month. Gotta get all that sunshine in before it's too late, even if it is over 100 here in Northern California. Adding to our summer cocktail lineup, today we are featuring an easy 3 ingredient lemon vodka cocktail that might push its way to #1. With only 3 ingredients, this tarty number will be helping you quench your thirst for the remainder of summer. I will also omit the vodka often for a nice refreshing drink during the day, and kids love it too! And, it's topped with a charred lemon which gives it a smoky tart taste that screams summer time. A great cocktail for bbq night.

Photos by Dayna Studios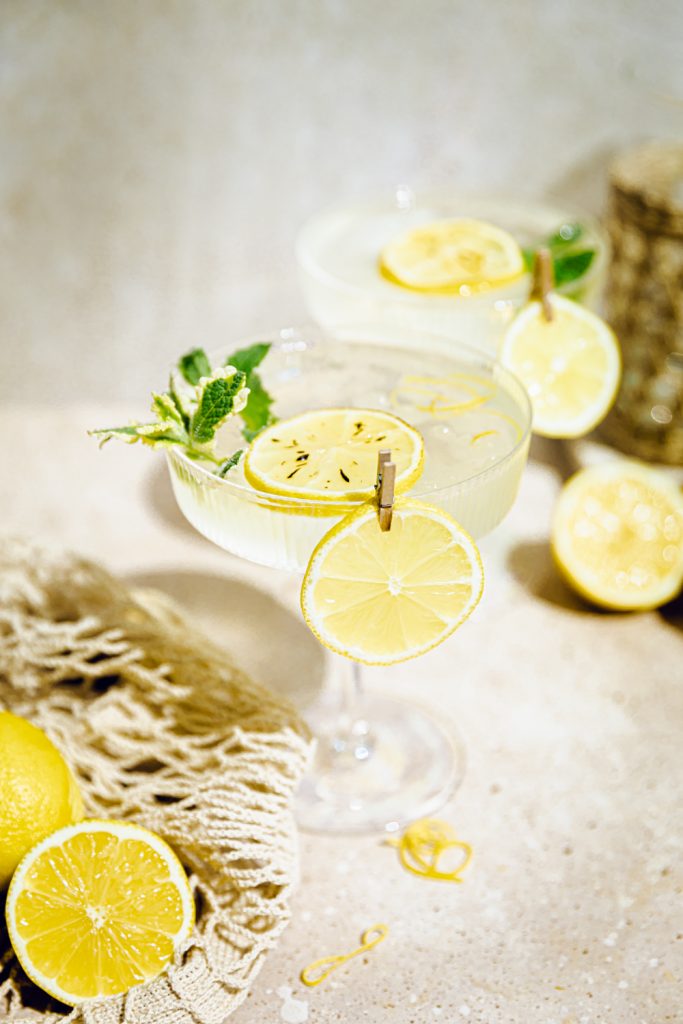 Lemons are a staple in my house at all times. Usually I can grab a couple of my pink lemon tree when it's in season, but they usually are not this time of the year. I will buy a couple bags of the seedless lemons on the weekly. Do yourself a favor, and stick to this brand. I mean, they are seedless! Need I say more? And, they are ALWAYS juicy and fresh. If there was an award for the prettiest store-bought lemons, these would be the winner.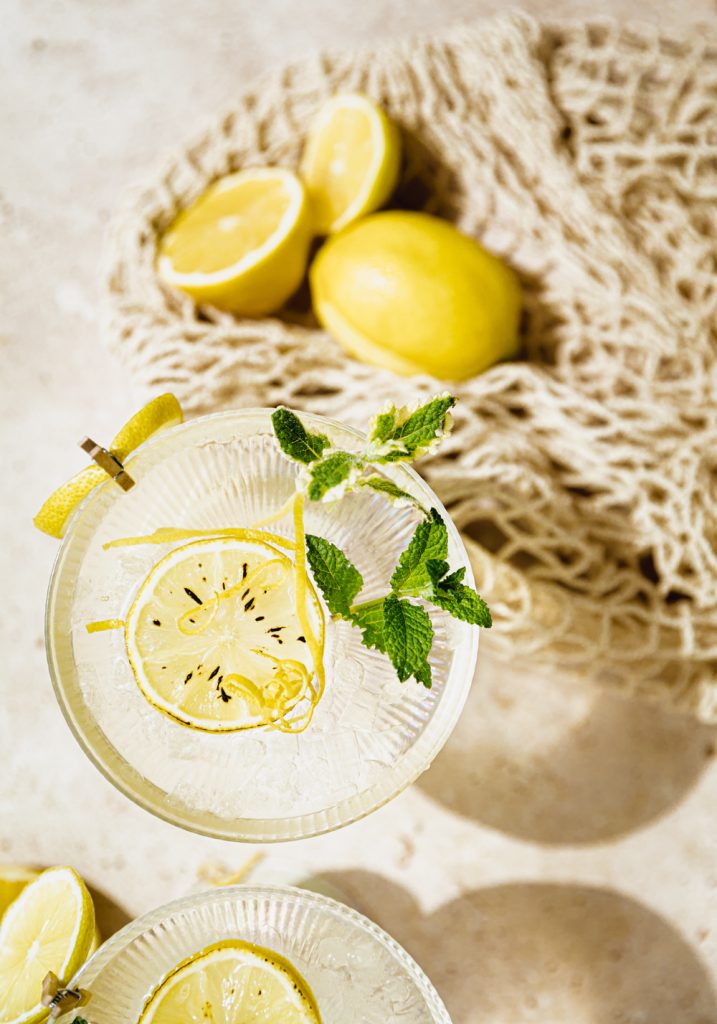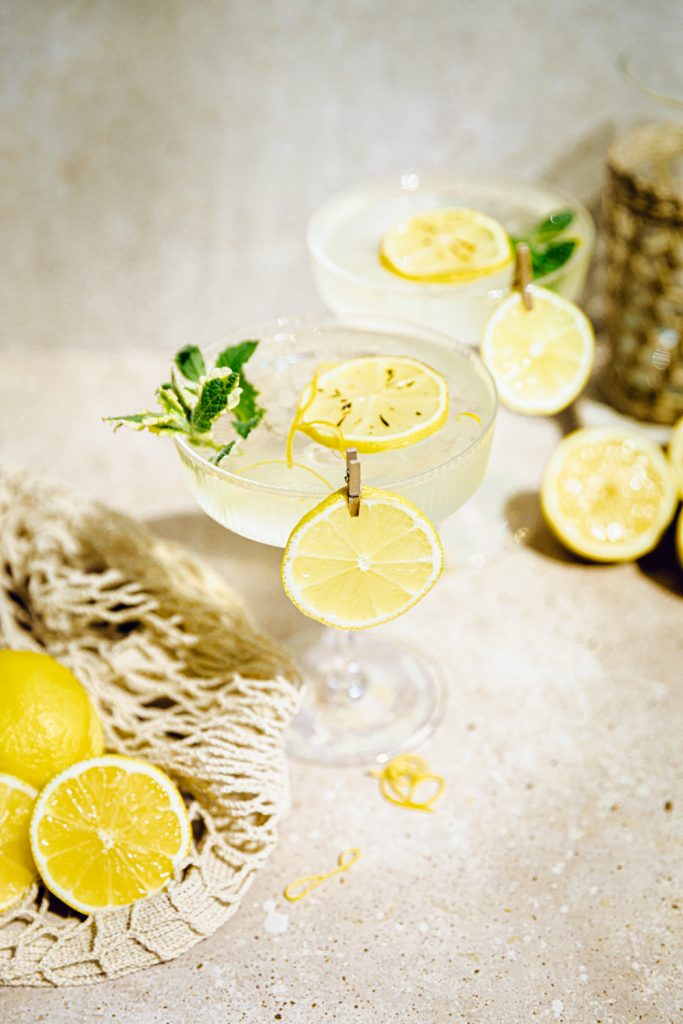 What You'll Need To Make This Charred Lemon Cocktail
With only 3 main ingredients, this tart and smoky lemon cocktail can be whip up a matter of seconds. You really couldn't ask for anything better. Here is what you'll need to mix up this cocktail.
Vodka. I like to use Titos.
Sweet & sour mix. You can make your own or store-bought.
Lemon Bubble Water. Pick your favorite, as long as its bubbles!
Lemon. Seedless and fresh. It's always the answer.
Sugar. A coarse sugar is great for cocktails.
For garnishes, obviously the star of the show, is the charred lemon. I always add some fresh herbs to any cocktail especially citrus ones. Mint is my favorite, and right now its all about the pineapple mint. But any fresh herb will work, you can't go wrong.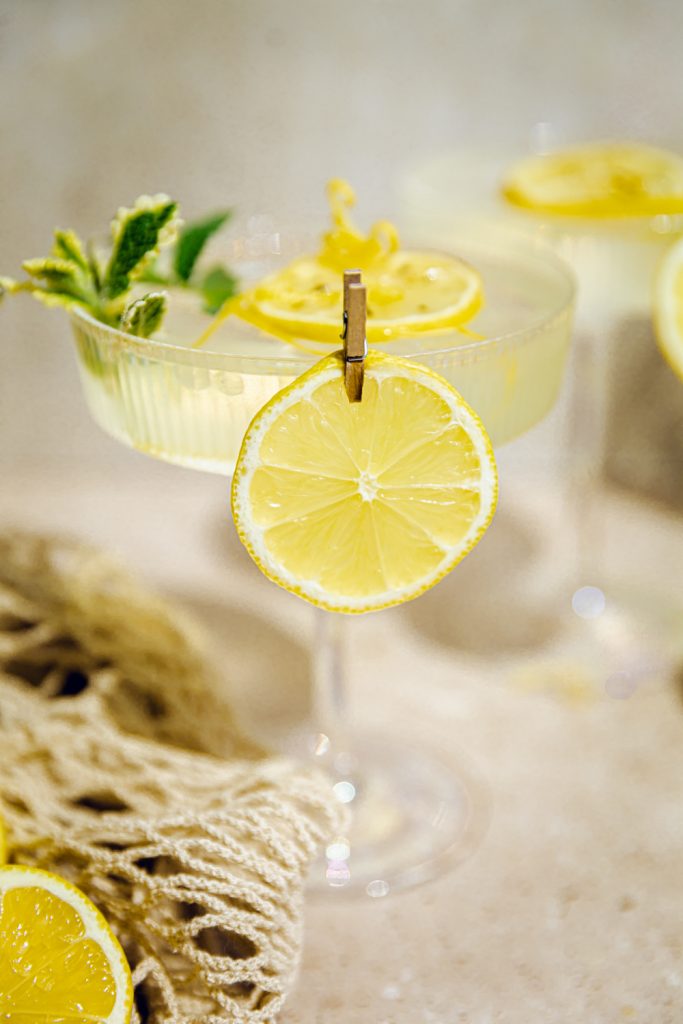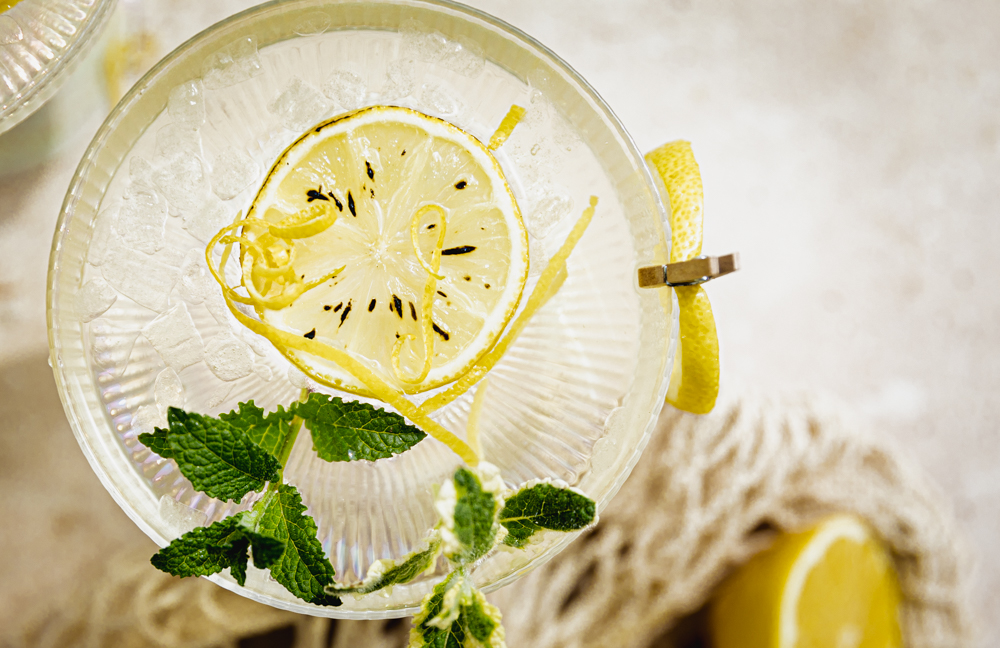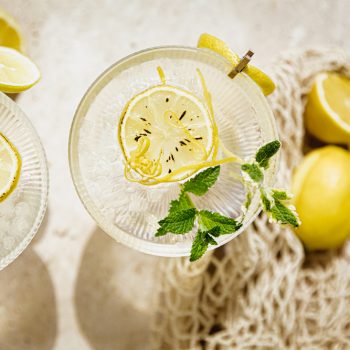 Pin IT
Ingredients
1.5

oz.

shot Vodka

1

oz

sweet & sour mix

lemon bubble water

1

lemon Slice

coarse sugar

2

sprigs

fresh mint
Instructions
Shake vodka and sweet & sour mix well over ice. Pour into a glass filled with ice, and top with your choice of lemon bubble water. Garnish with a charred lemon slice and fresh mint.

To achieve a charred lemon, you can do this a couple ways! Sprinkle some sugar on top and either use a food torch, put under the oven boiler, or toss onto your bbq.
Did you make this recipe?
Share a photo and tag @beijosevents – we can't wait to see what you've made!
Recipe Rating