I have been dying to share this party we planned and designed a month ago and today is the day! Our client Niousha hired us for her daughter Ella's first birthday and we were so excited with all of her ideas. Very feminine and extra beautiful with a purple color scheme and butterflies! Plus, this party was in Houston! Doing a party in a different state is always a fun challenge and we were lucky enough to discover the most amazing vendors to work with. Thank goodness for social media, haha!!
Another challenge was the week of the party it called for rain and the day of we had to move the party inside. However, it all worked out for the best because Niousha and Ali's high rise was the perfect spot for Ella's enchanted birthday party! Keep scrolling to see for yourself!
Beautiful images by the talented Courtney Leigh Photo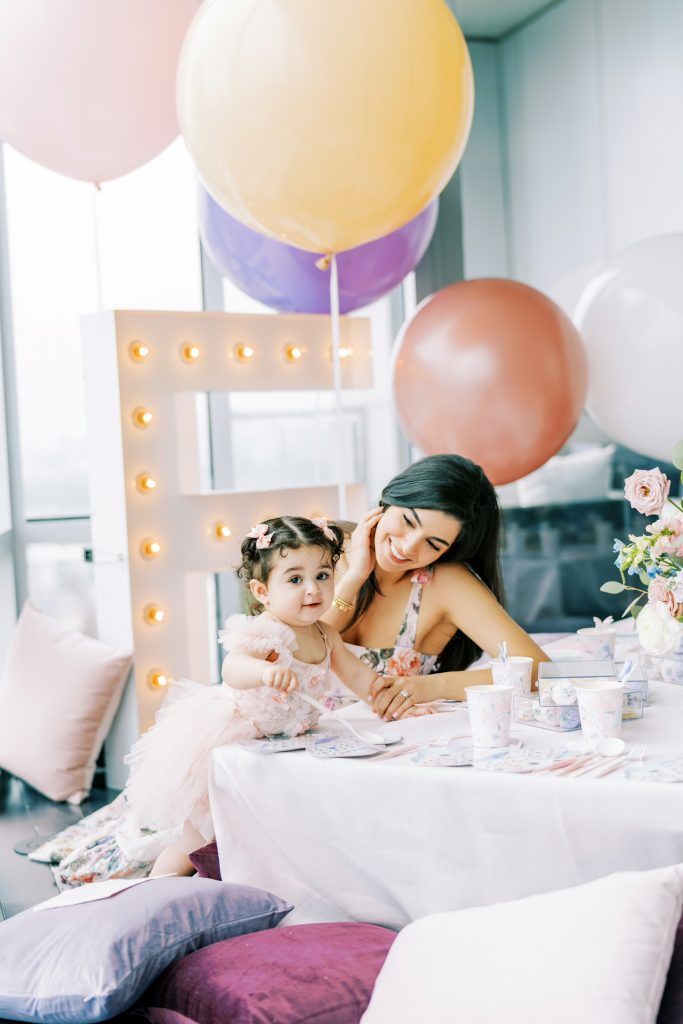 This invite is one of my favorites ever! Designed by the amazing Kaylyn of Pirouette Paper, this was the perfect whimsical and elegant invite for Ella. It's styled with the cutest Daydream Society butterfly plates we used at the party and all the pretty details by Creative Amme.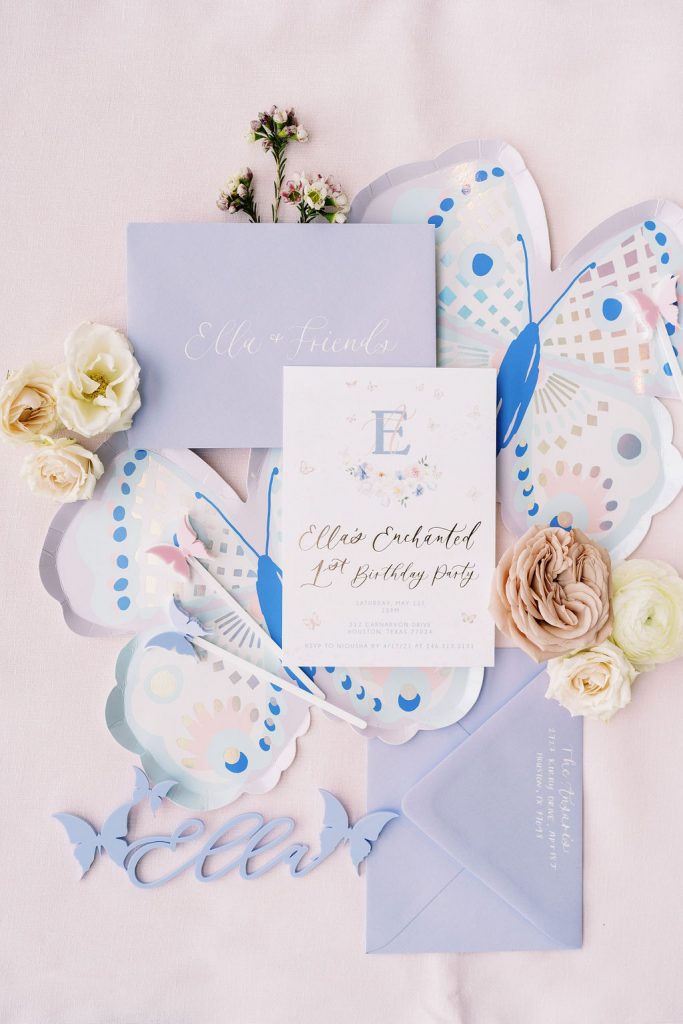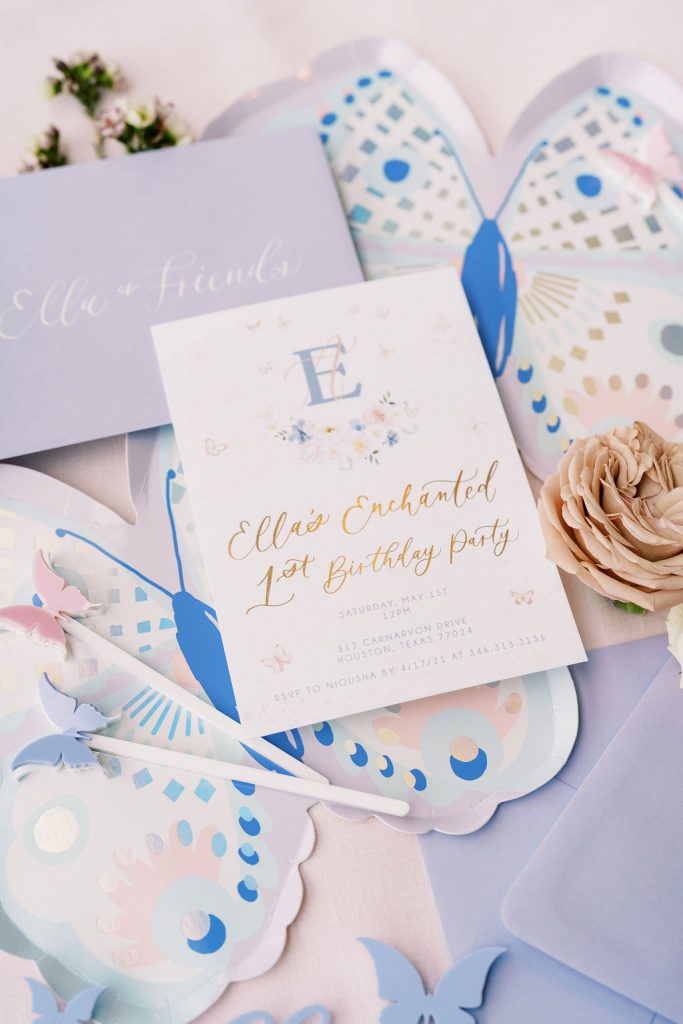 There's a lot of photos of this one because I love it so much!! That rose gold detail in the wording is my favorite!!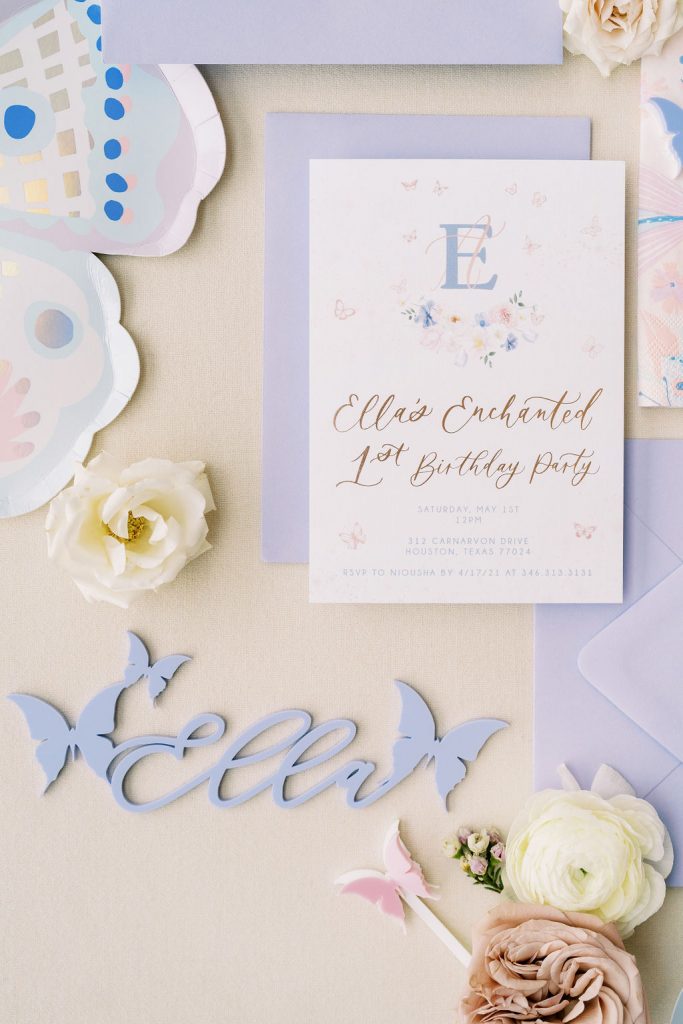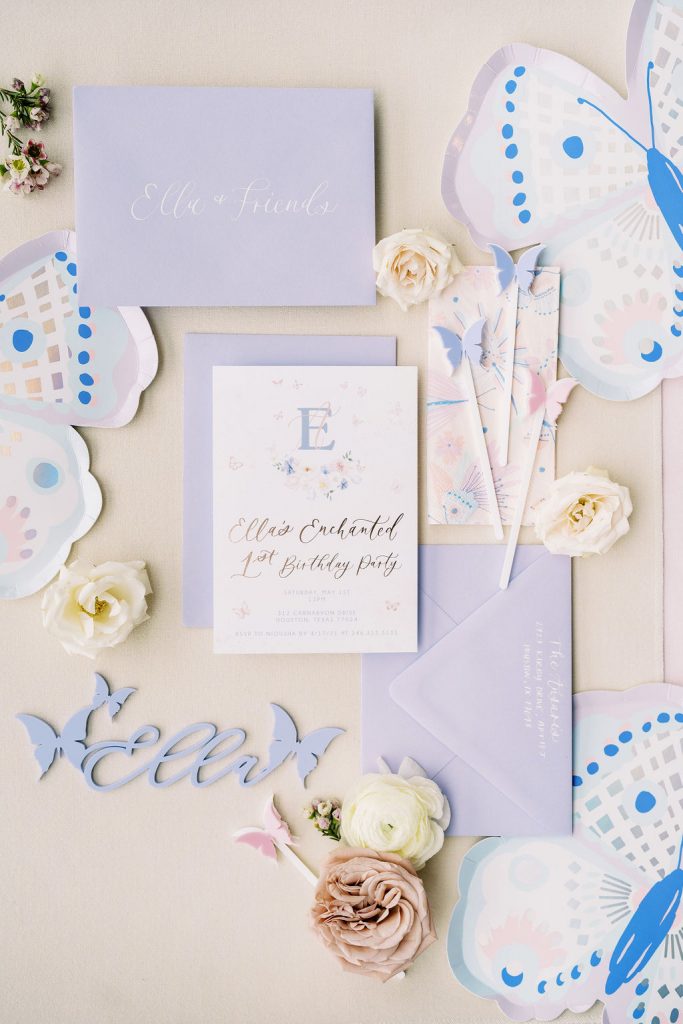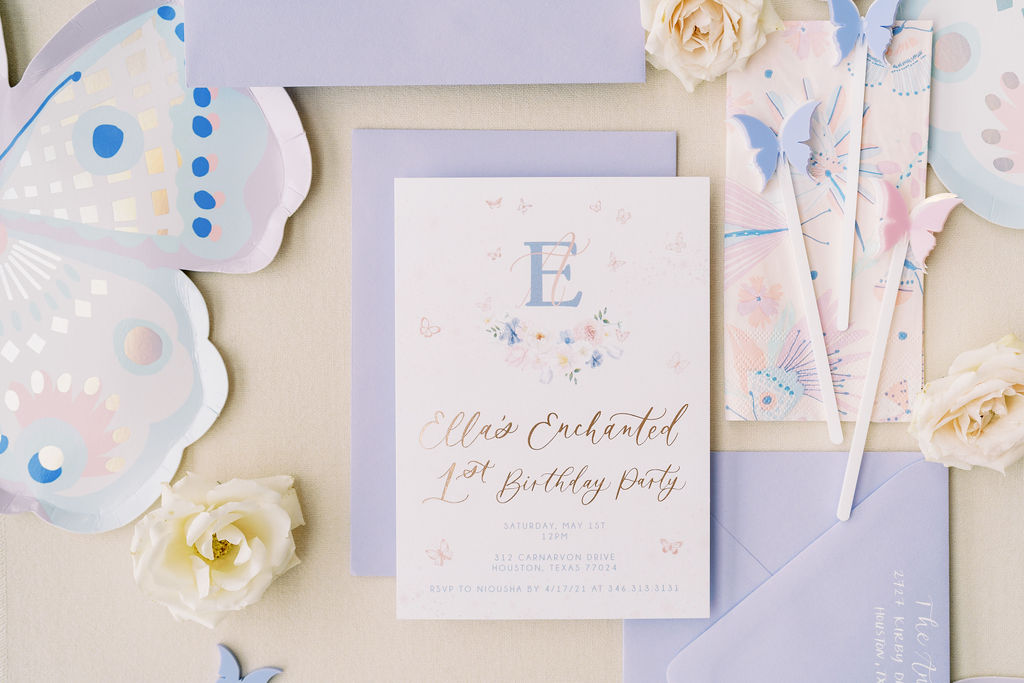 Our sweet favor was these custom cookie kits. They served as a favor and a fun activity for the kiddos at the party! Thank you to Violette's Delights for making our vision come to life!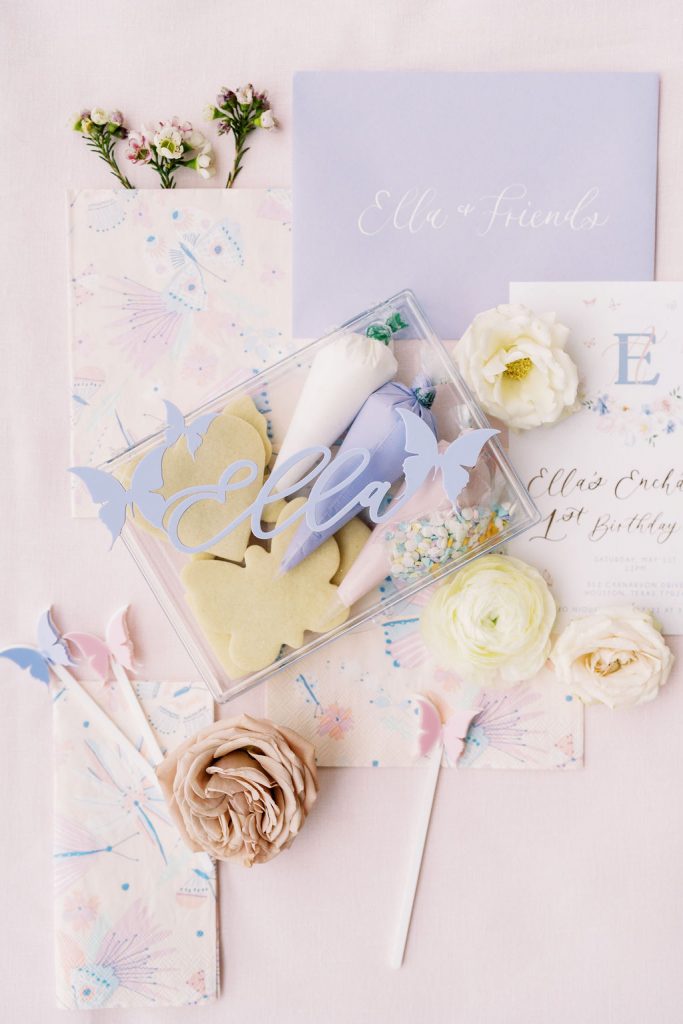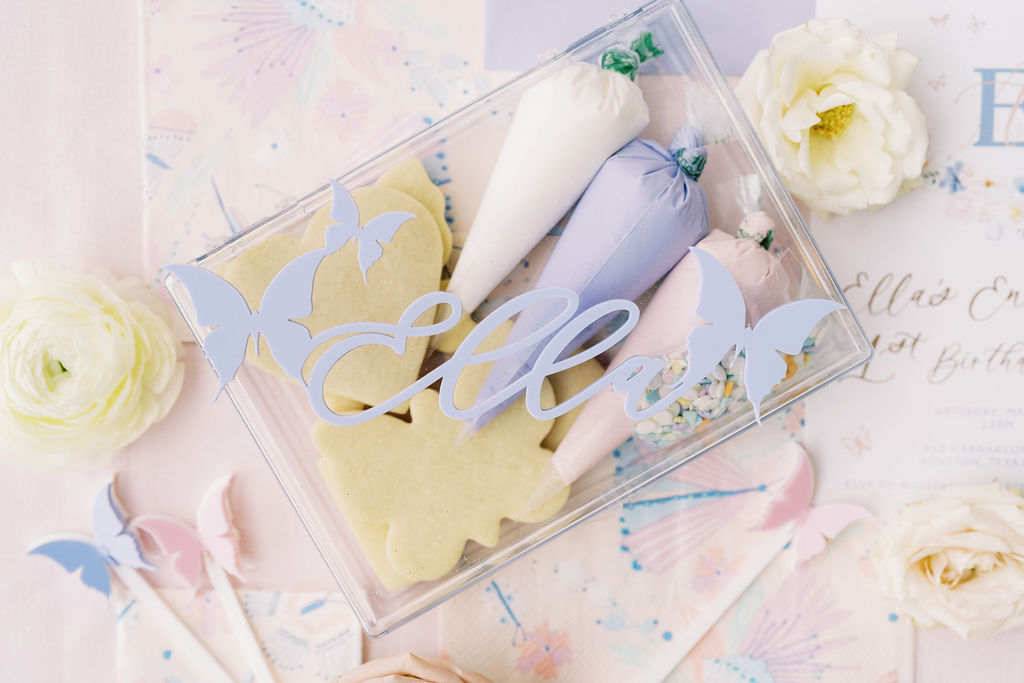 You can't go wrong with baby Christian Dior – am I right?!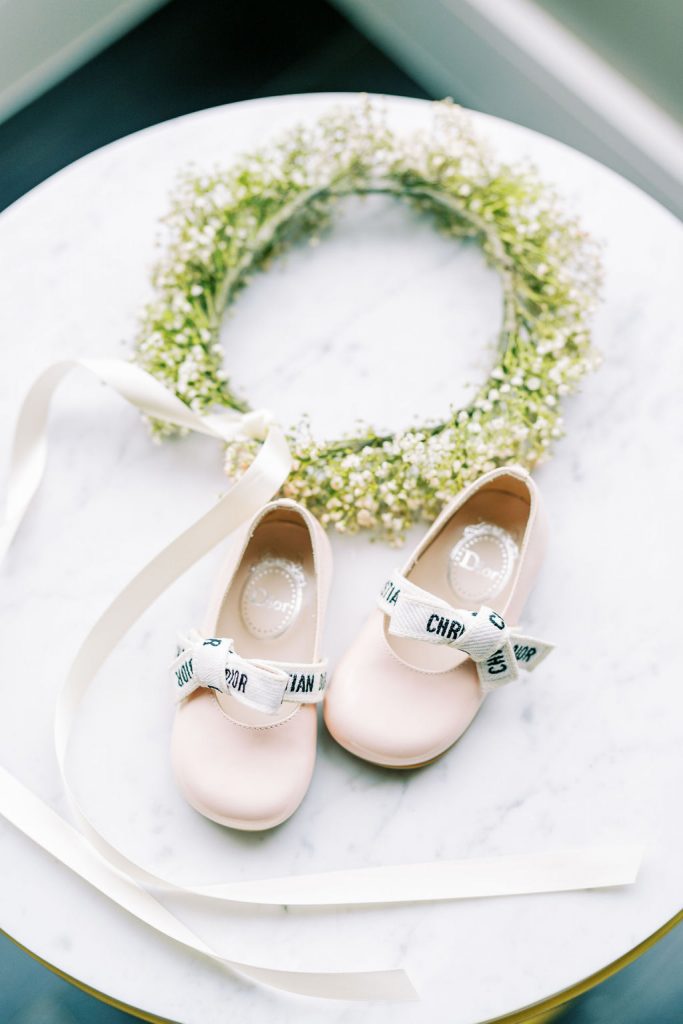 Guests were greeted as they entered the party by this perfect welcome sign by Creative Amme. Along with a gorgeous floral arrangement by Maxit Flower Design and pretty balloons by Posh Pop. The artwork behind it is of Ali and Niousha's welcome party for their wedding in Monaco, isn't it beautiful?!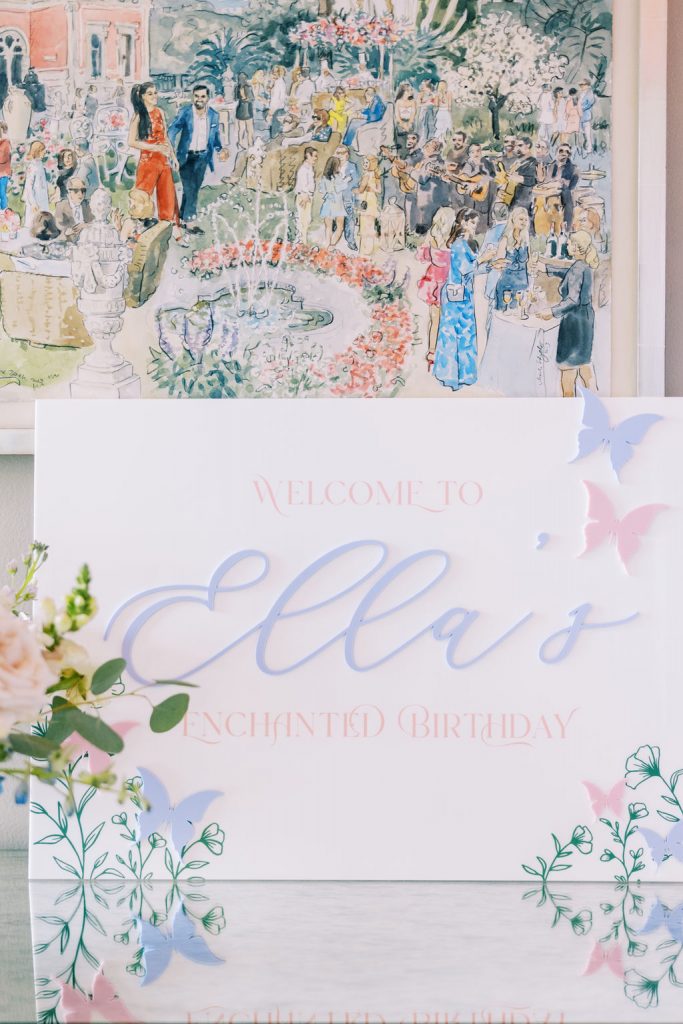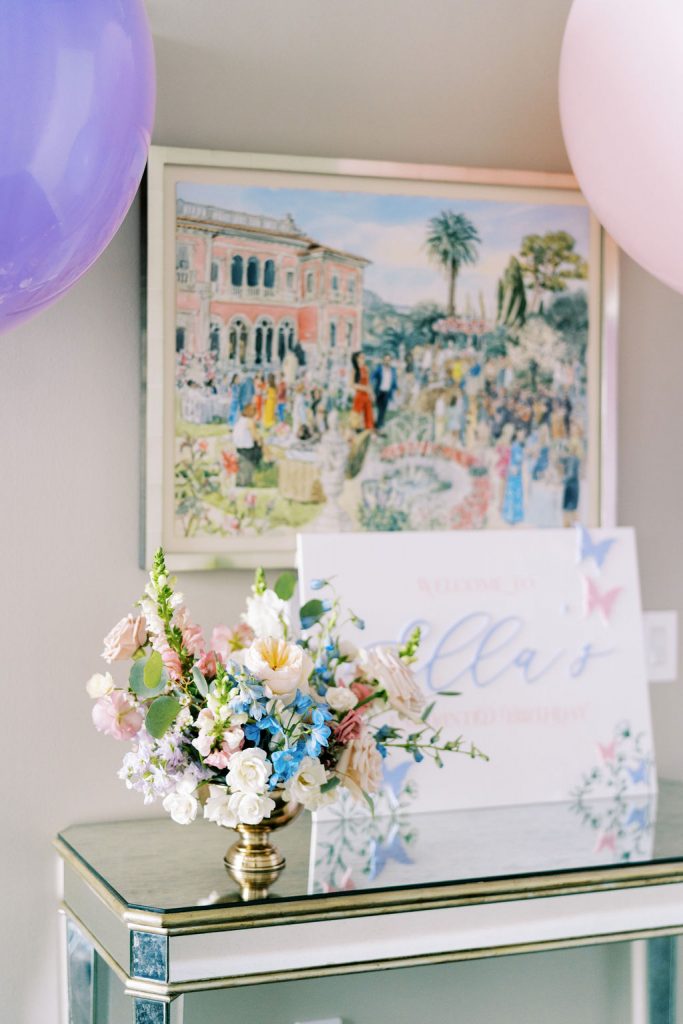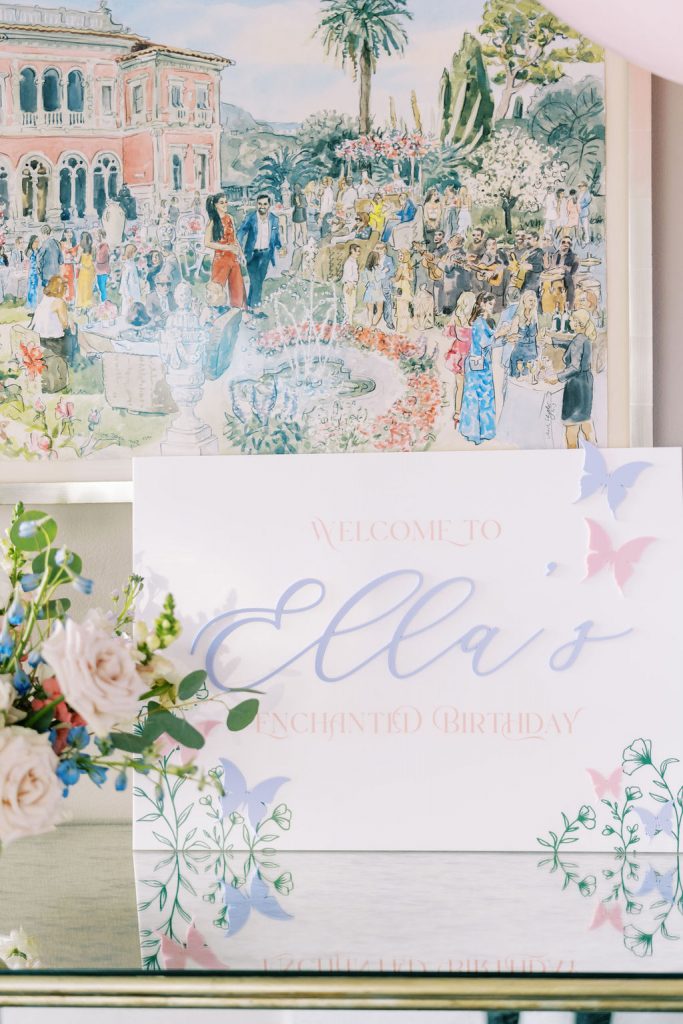 Let's step inside, shall we?! Obviously, we had to change things around a bit as we were planning on the party being in a beautiful outdoor garden. However, don't worry, it all came together very nicely! We had a fun E Marquee for Miss Ella of course! Flanked with quite a few more Posh Pop Balloons, because you know we love them! Along with a low table for the kiddos flanked with pillows in our color scheme. All of the rentals are from Swift Events and table linens are from La Tavola.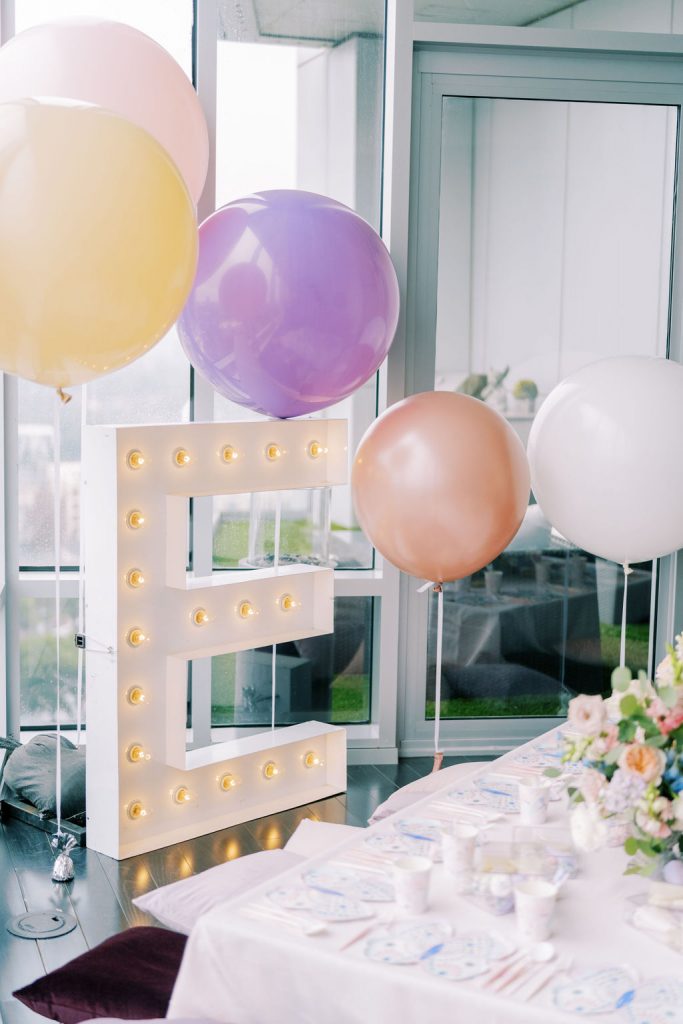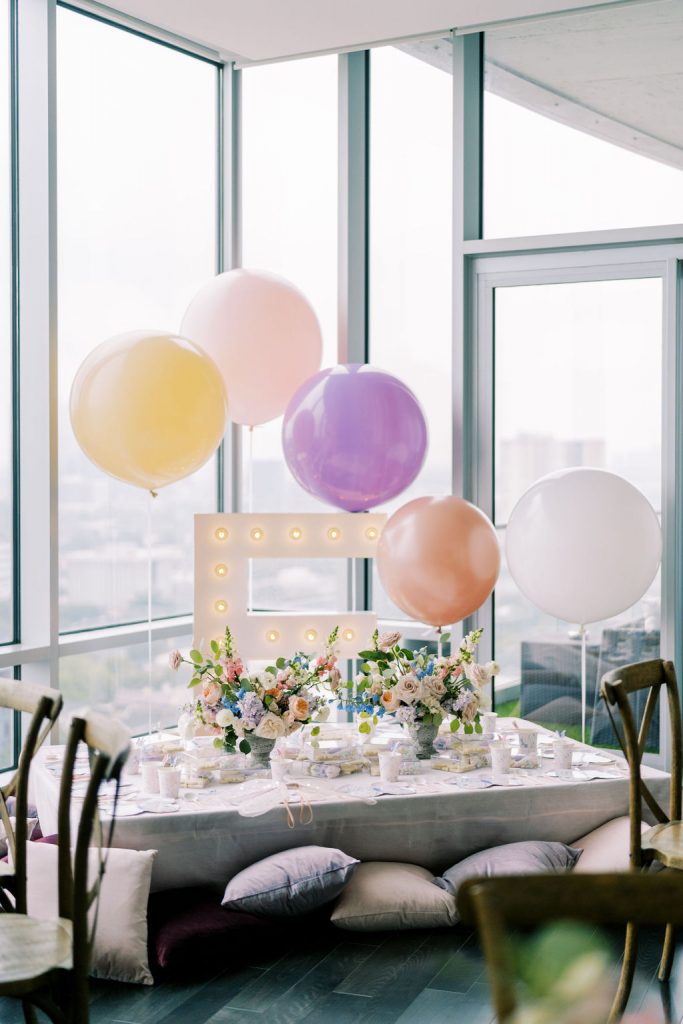 The table was set with Daydream Society's Butterfly collection including the plates, cups, and napkins. Along with Sophistiplate's pretty Bella flatware. Of course, we adorned the tables with lots of stunning blooms by Maxit Flower Design and added in those pretty little details by Creative Amme and the cute cookie kits we already mentioned by Violette's Designs.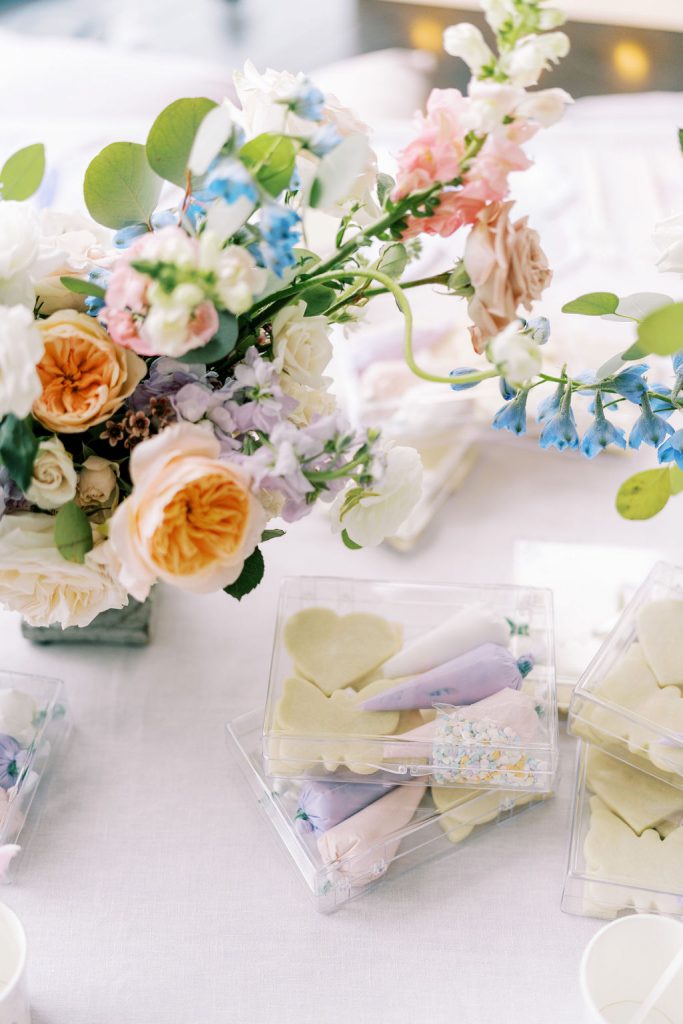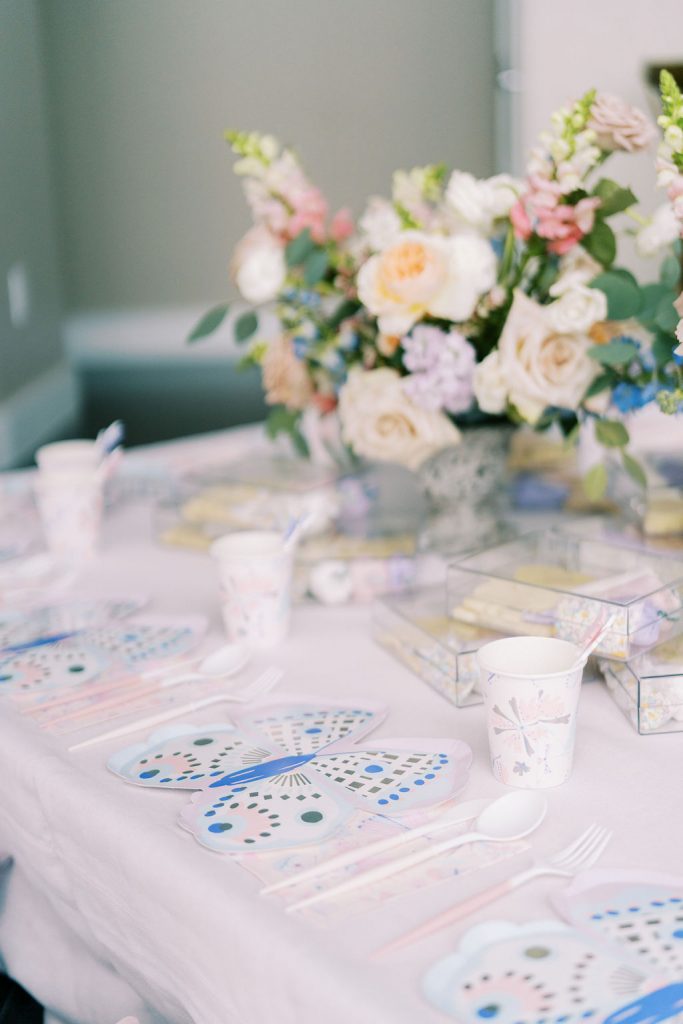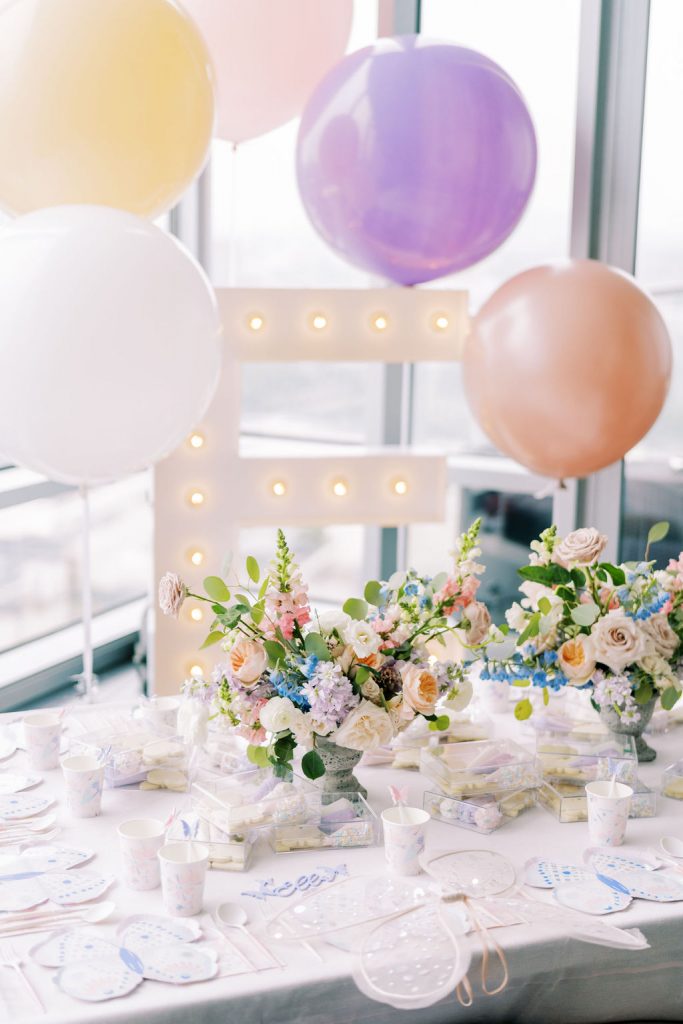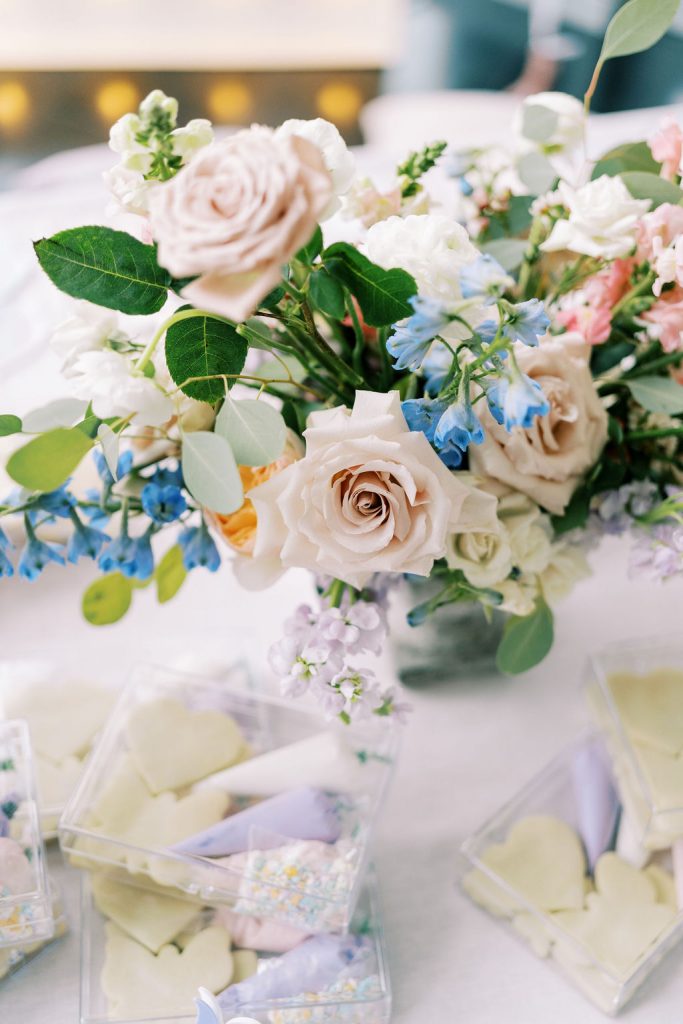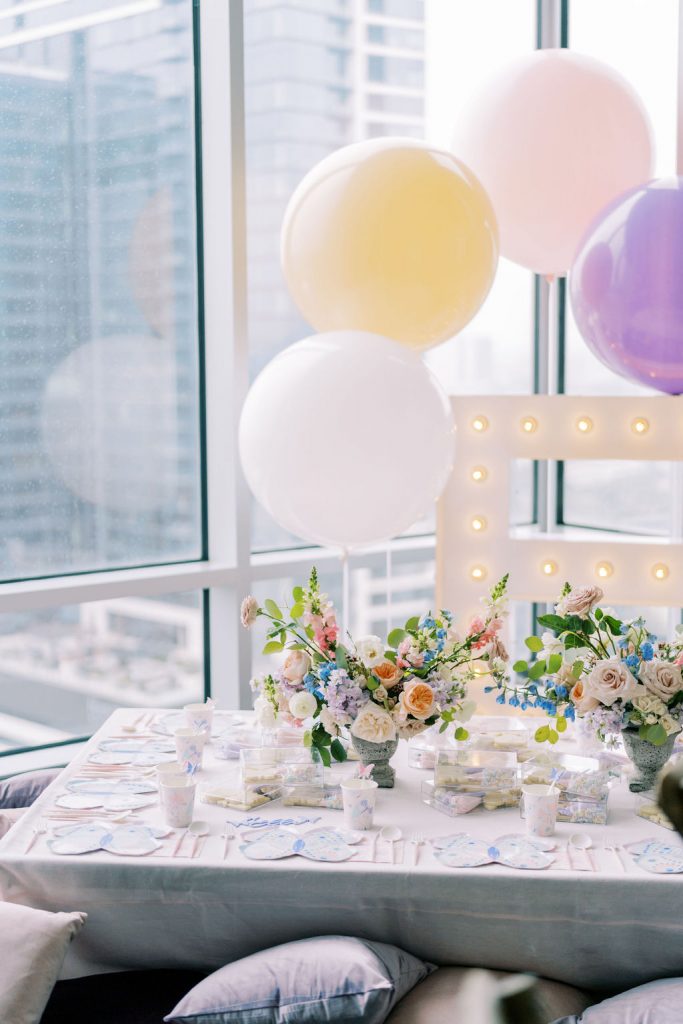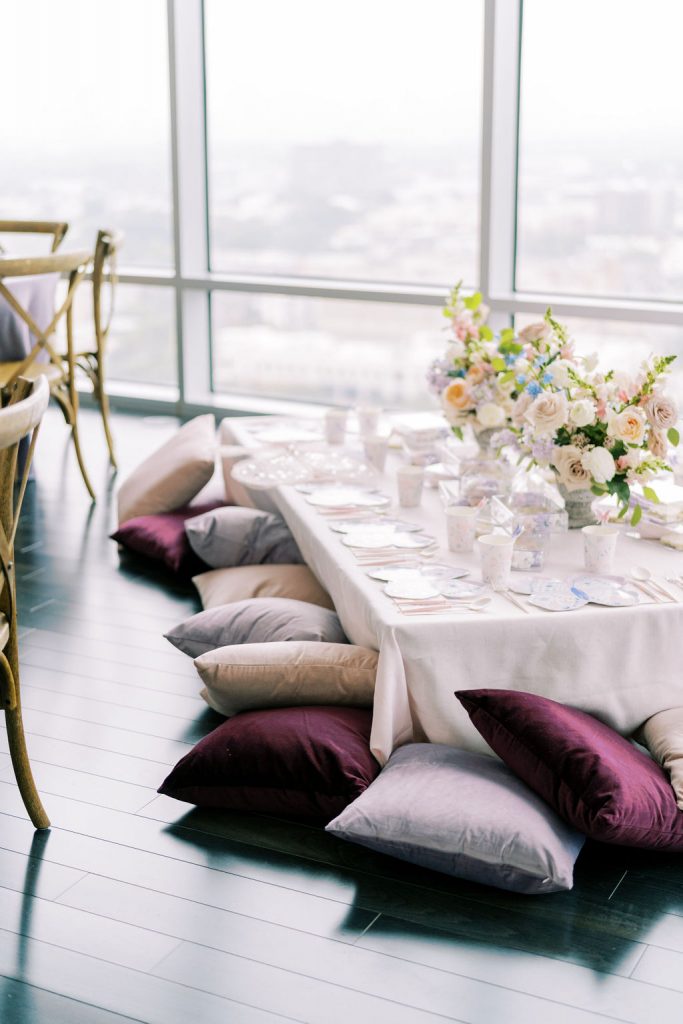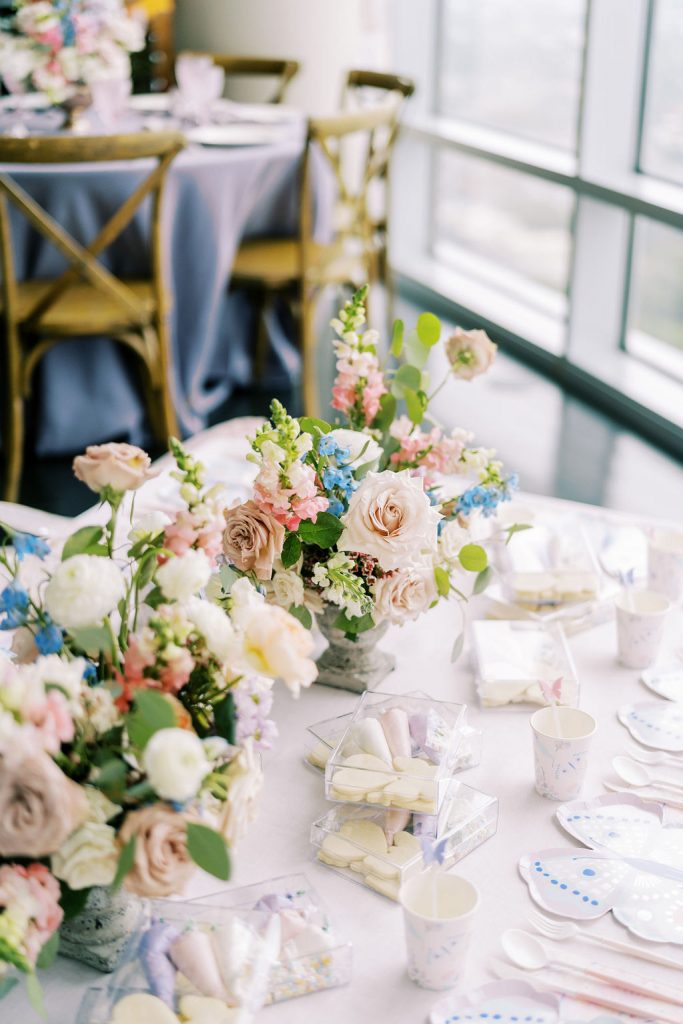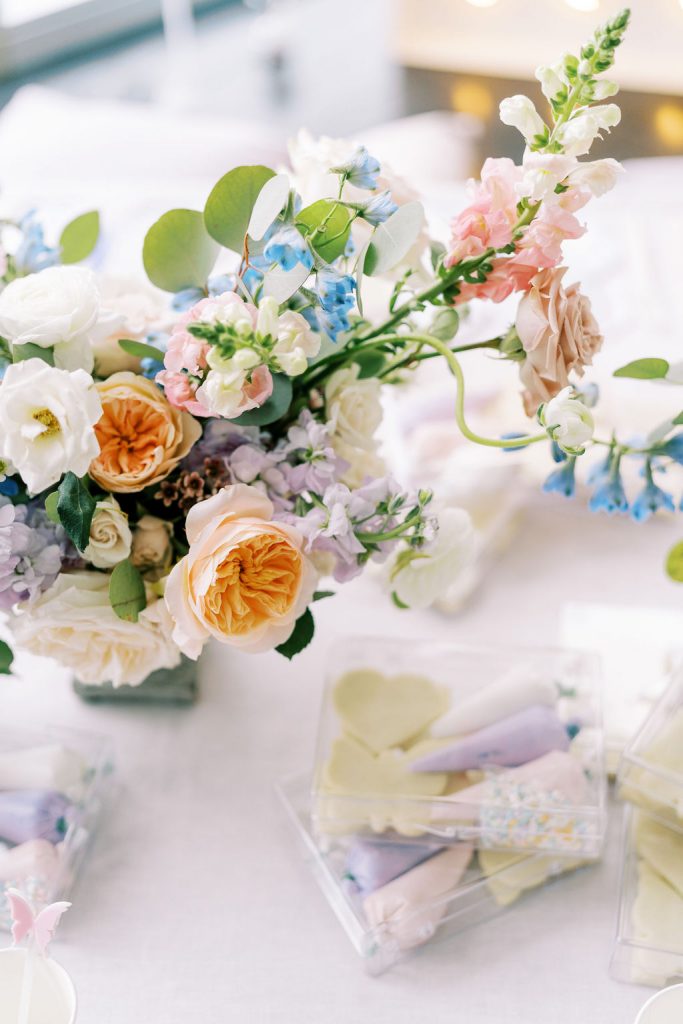 Isn't Ella's place setting sweet? Love her pretty butterfly wings too!!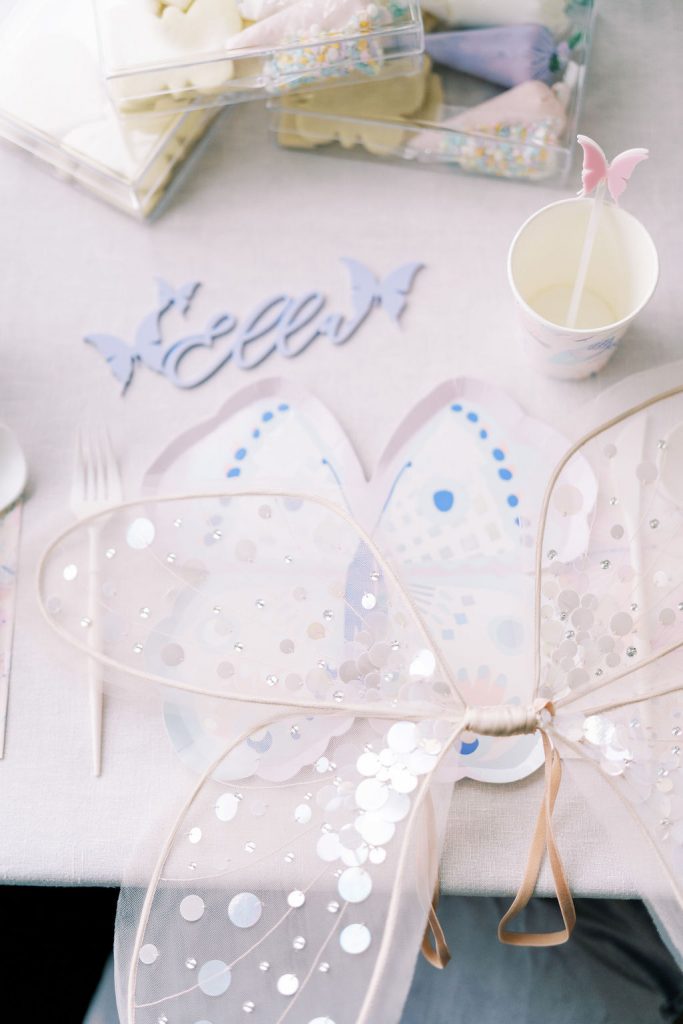 Here are pretty mama and baby!!! Niousha and Ella are so darling! We feel so lucky to have met this sweet family and do their daughter's special party!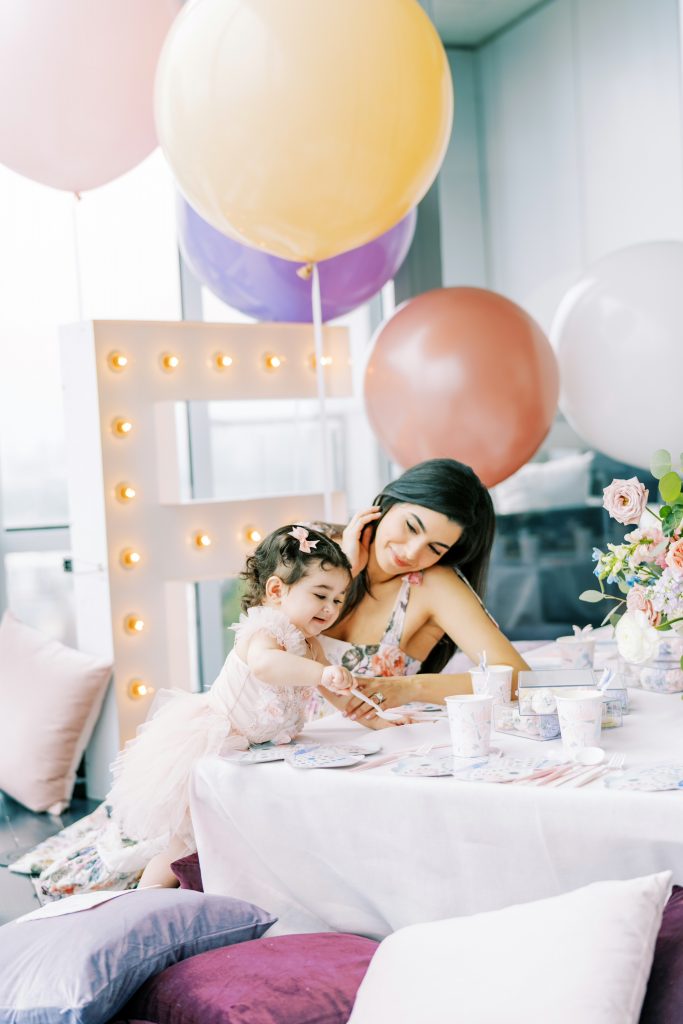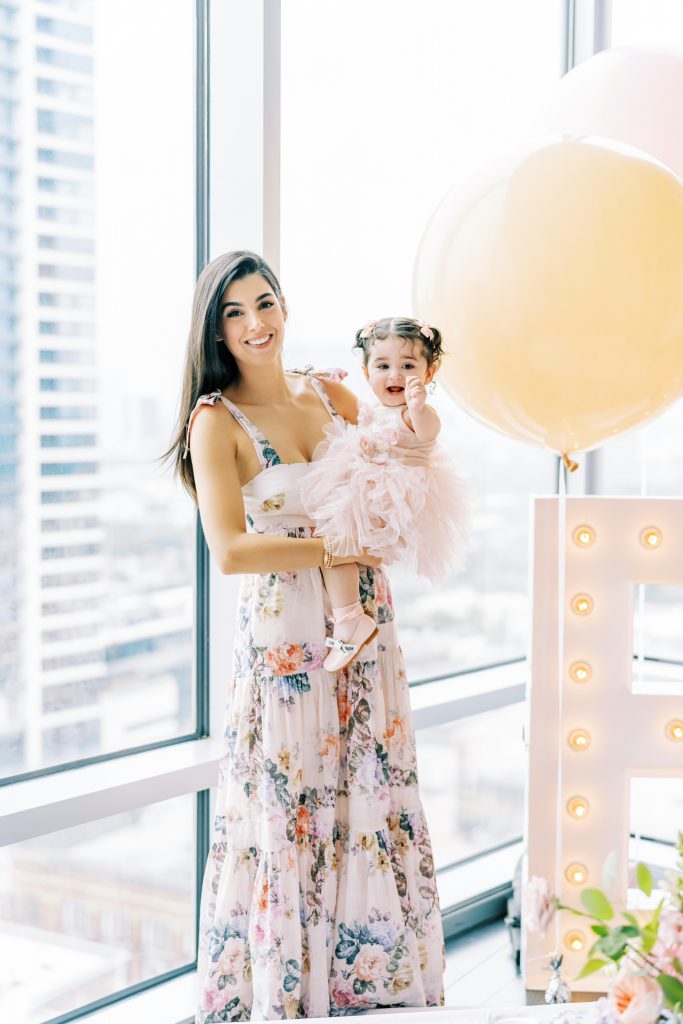 We didn't stop at a pretty table for the kids, we had to spoil the adults too! We combined Niousha, Hostess Haven, and Swift Events tabletop collections to set these gorgeous tables. Of course, pretty blooms by Maxit were essential!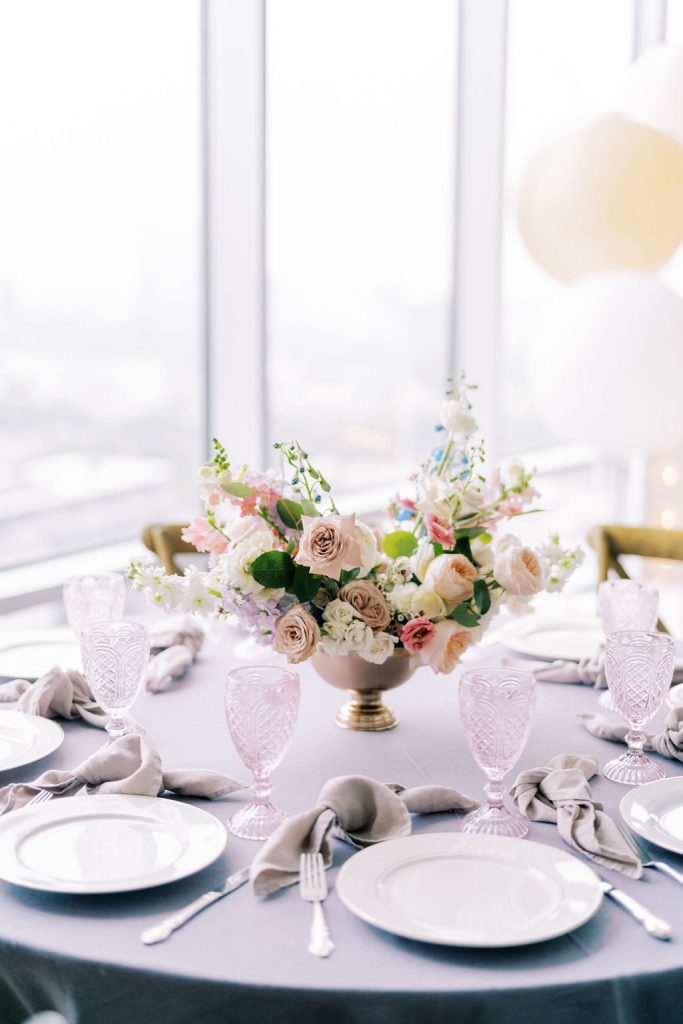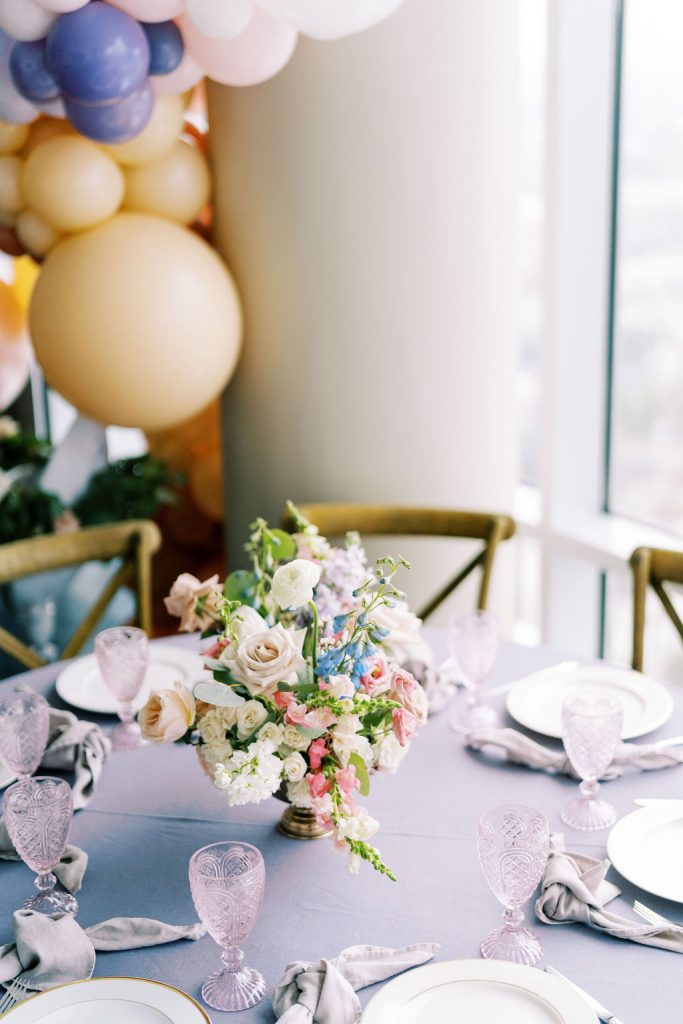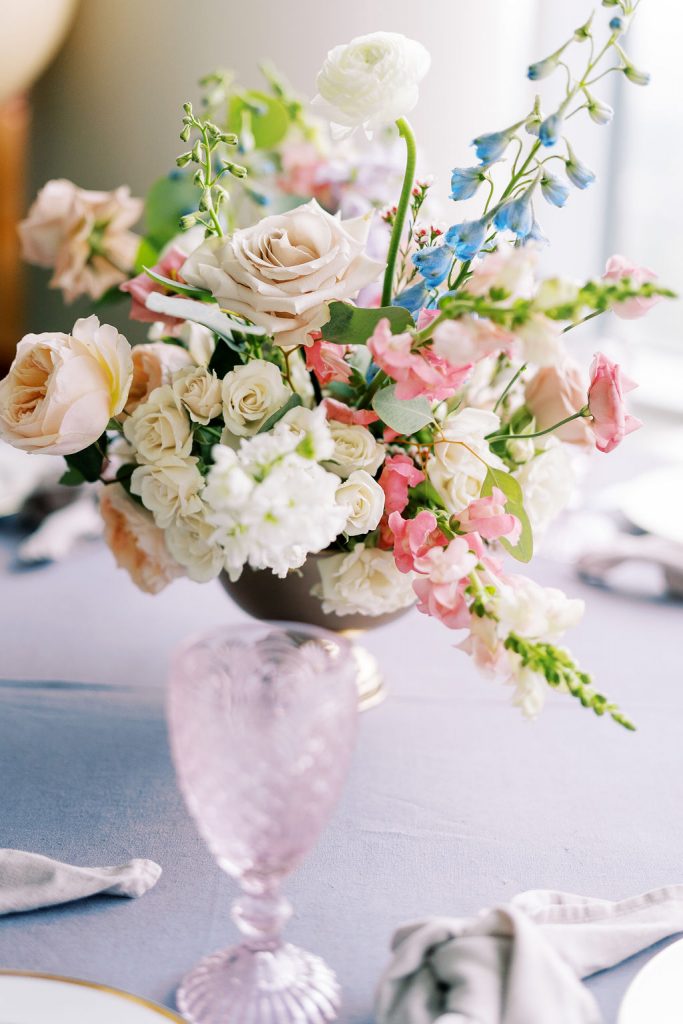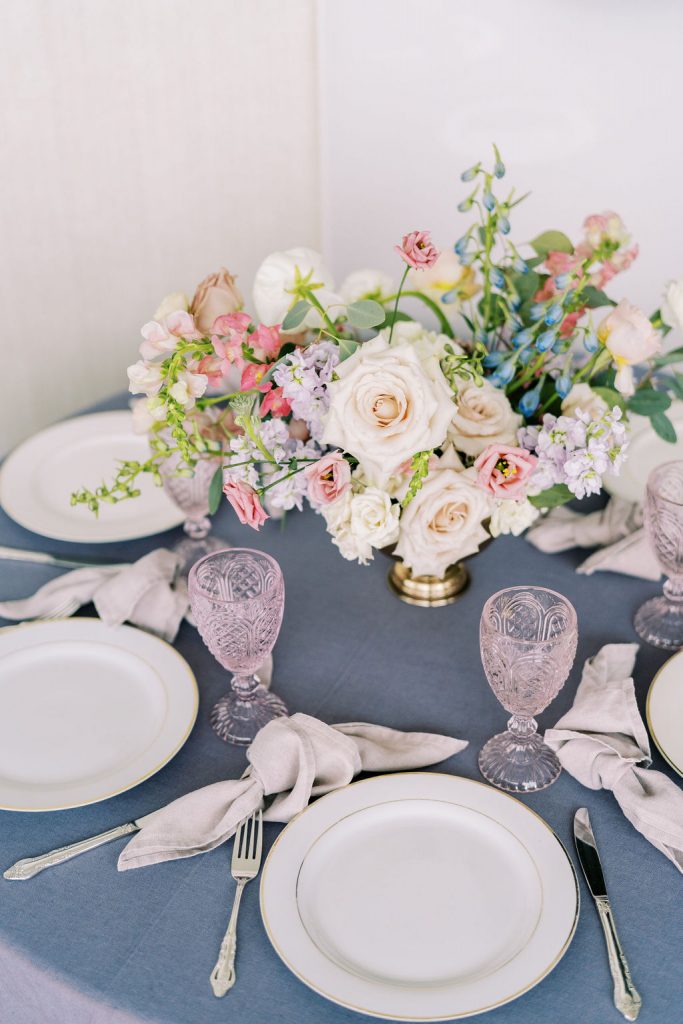 Can you even with these amazing flowers by Maxit Flower Design?! The colors and textures were perfection!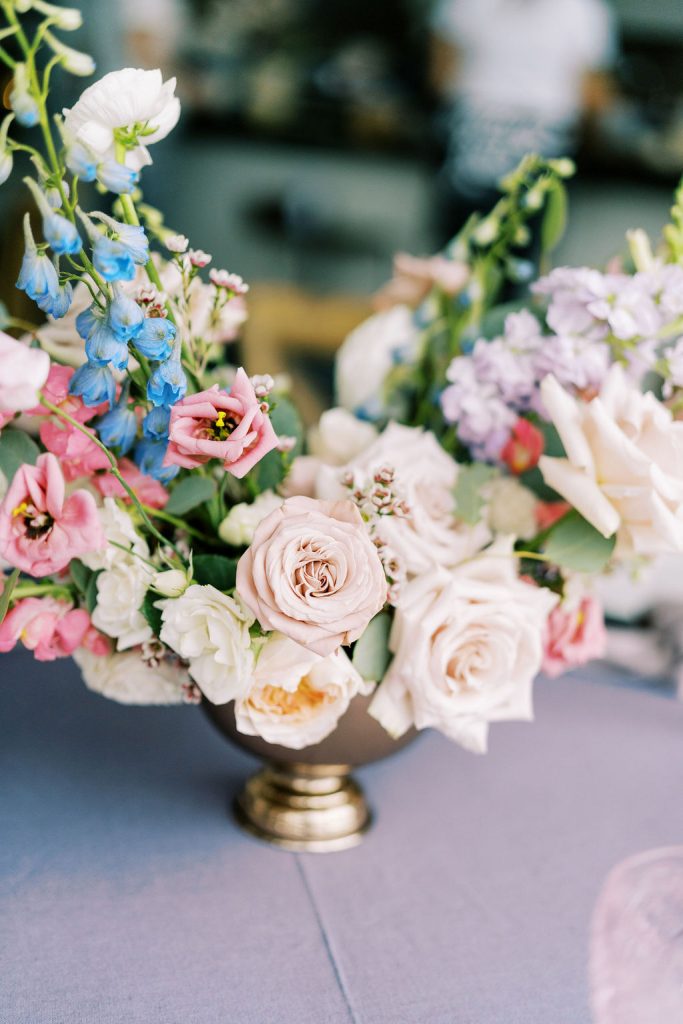 An important spot at any 1st birthday is the smash cake spot! We decked out Ella's high chair with a gorgeous floral garland and lots and lots of pretty balloons! Thank you to Maxit Flower Design and Posh Pop Balloons for making this magic with us!! More on Ella in this sweet spot later….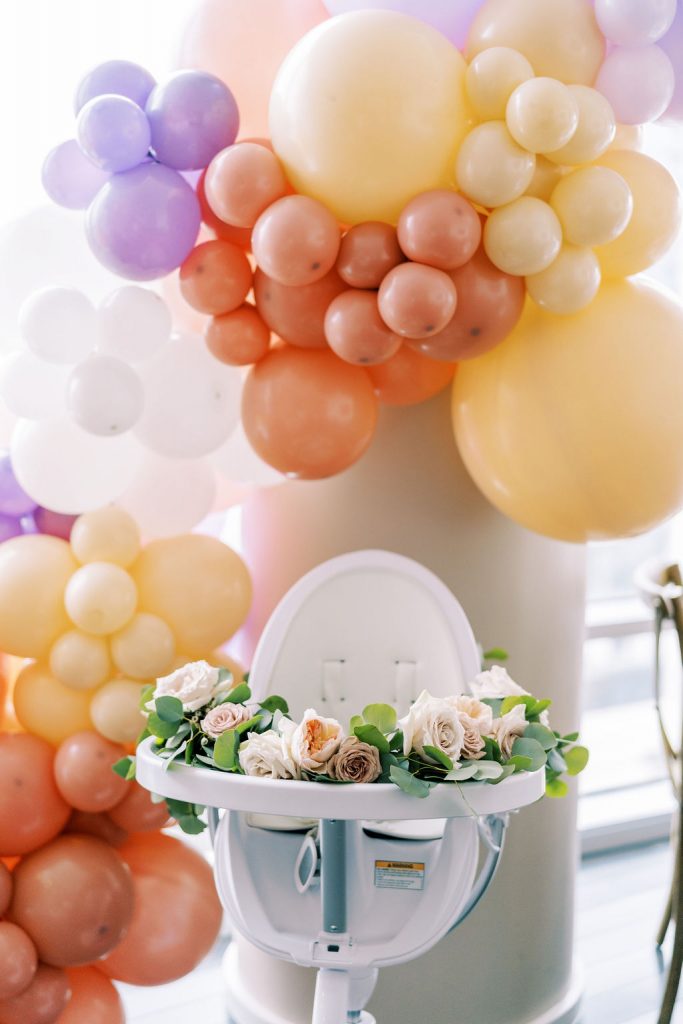 I can't get enough of Ella's beautiful dress, and mommy's too!!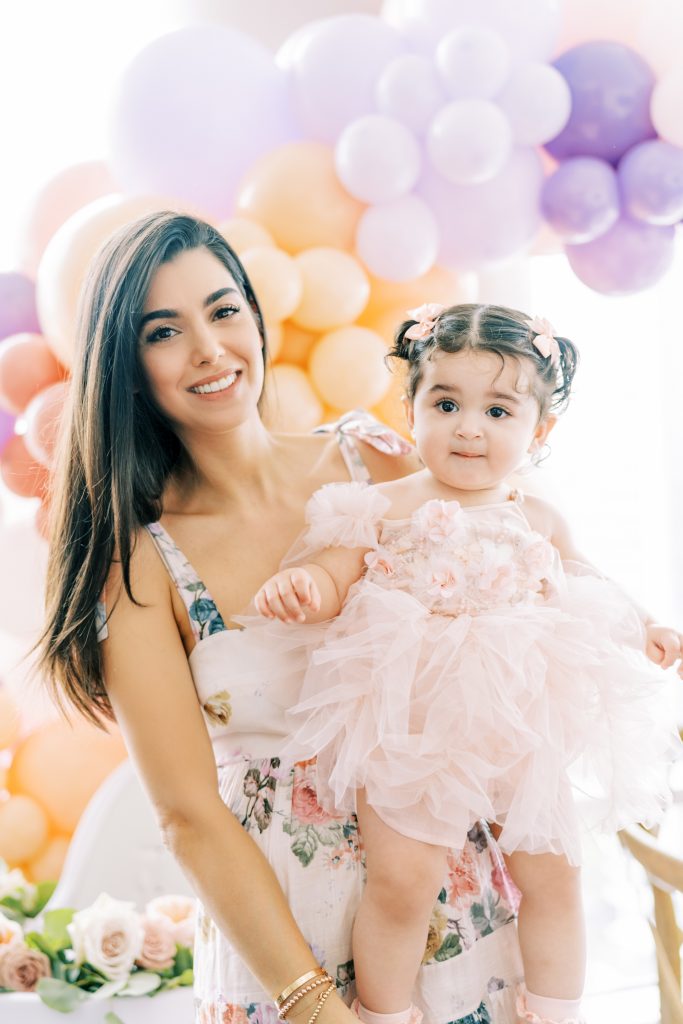 Such a beautiful family!!!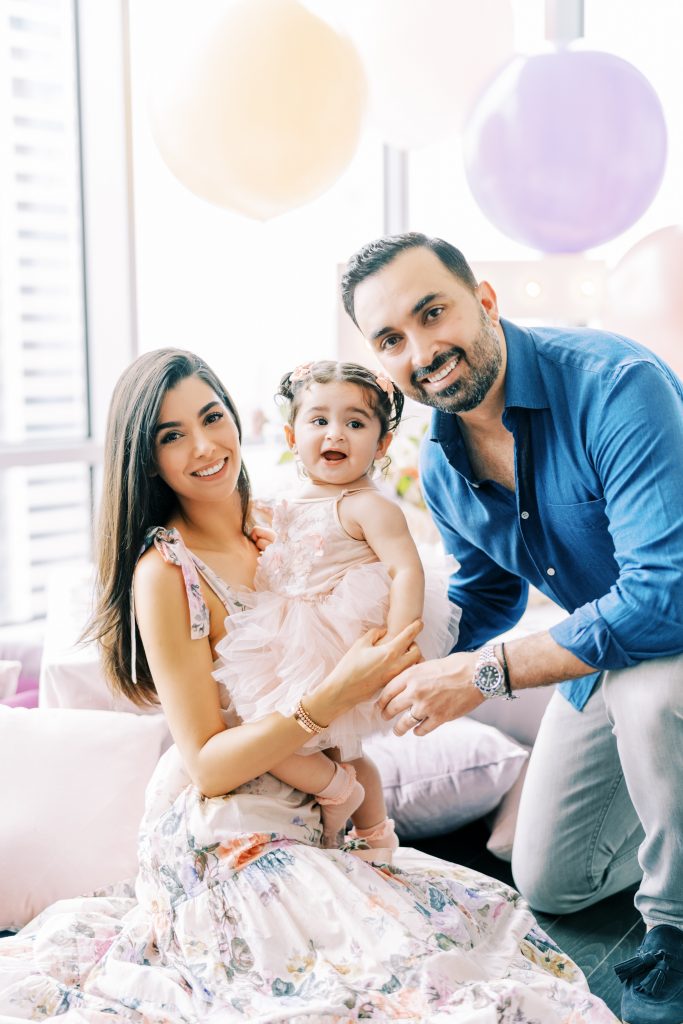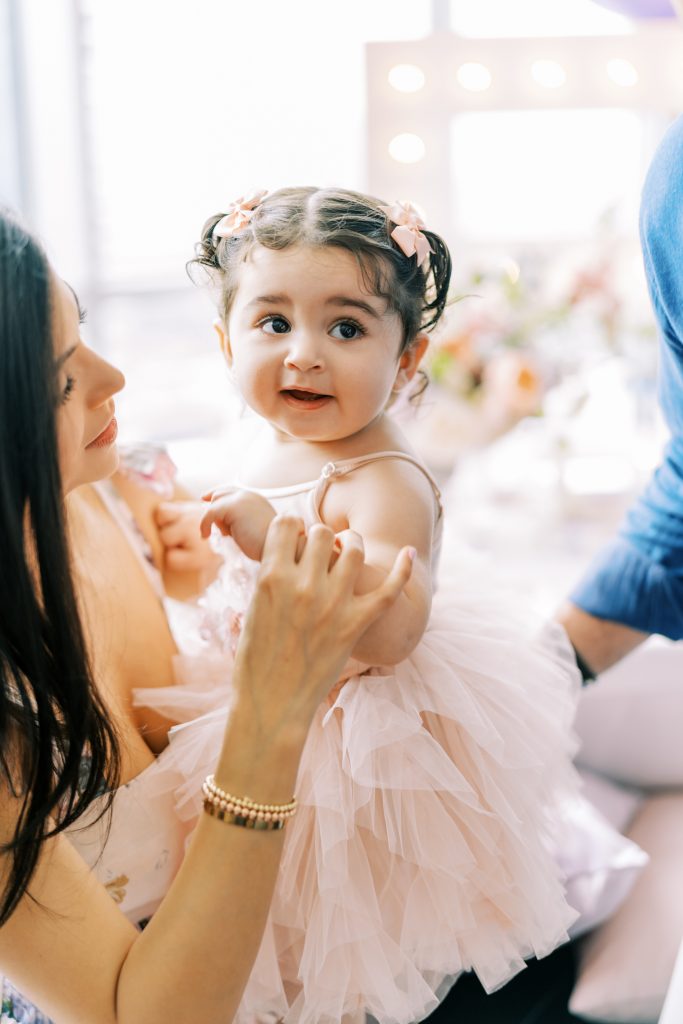 Did you think we were done with all the pretty?! Nope!! The desserts have to be my favorite part of this party!! Violette's Delights really outdid herself with this spread! And our friends at Posh Pop Balloons added so much beauty with their gorgeous balloon installation! There are so many pretty details friends, including Creative Amme's cake topper and signage. Scroll slowly so you don't miss a thing!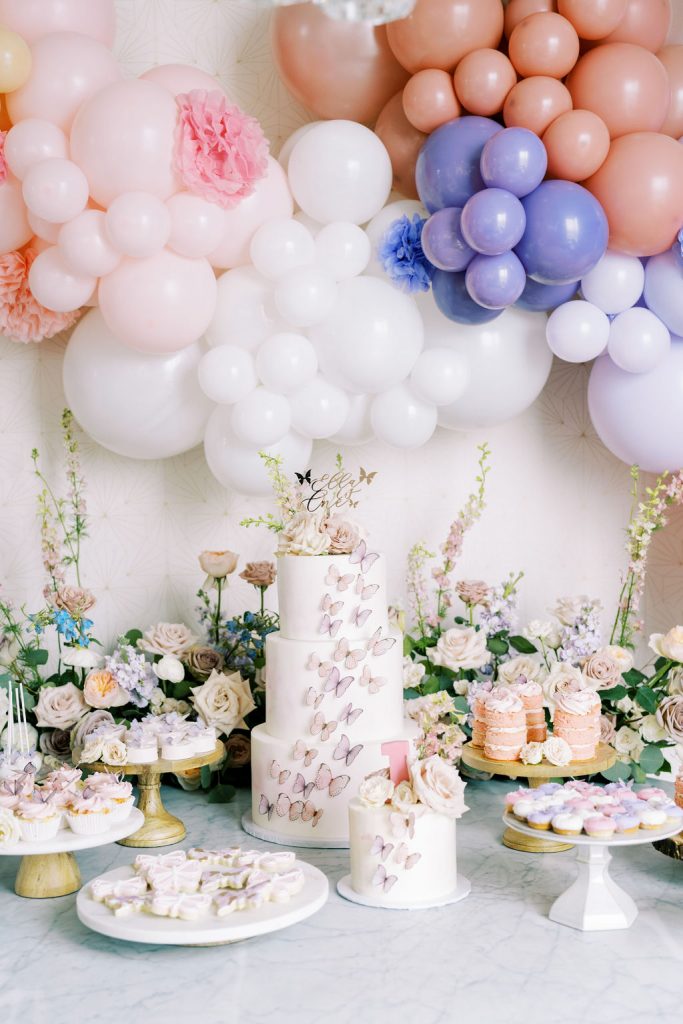 These cakes are INSANE!!! So incredibly beautiful!!!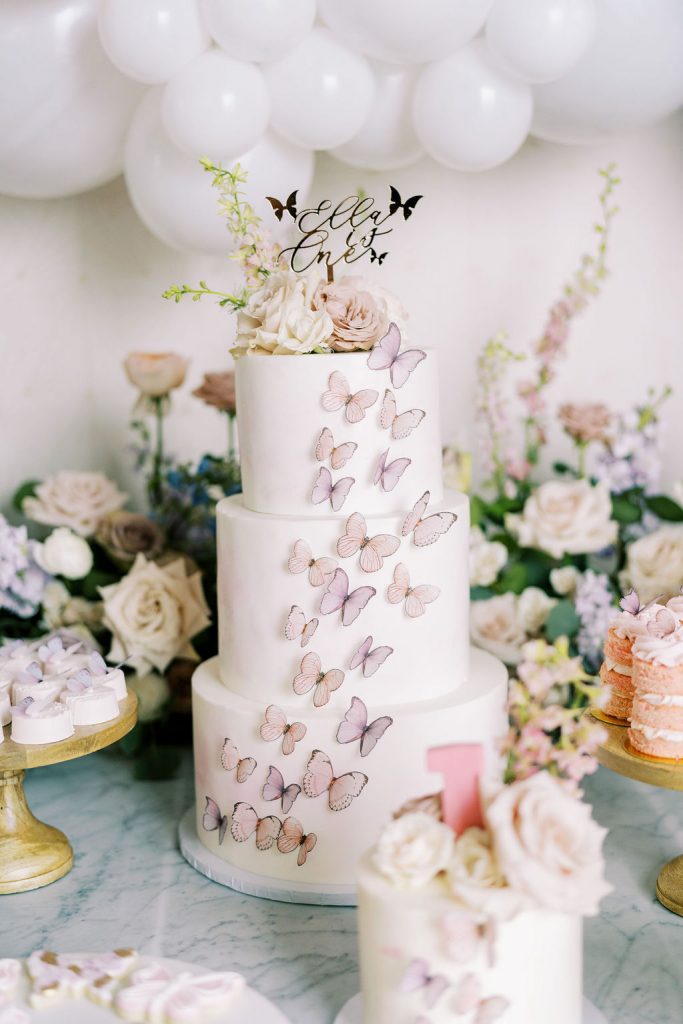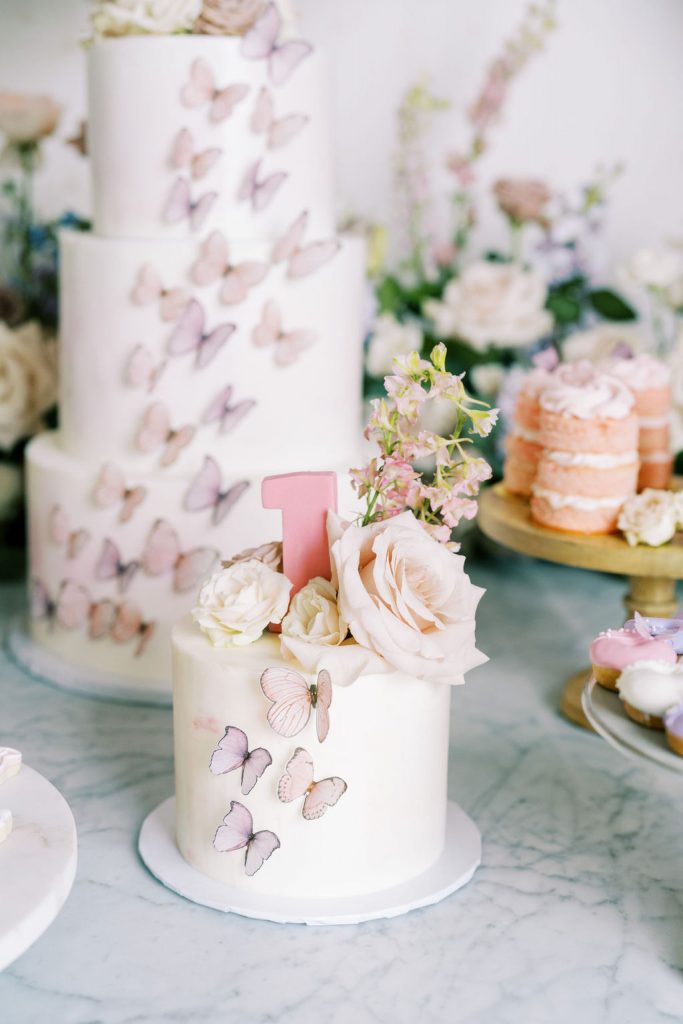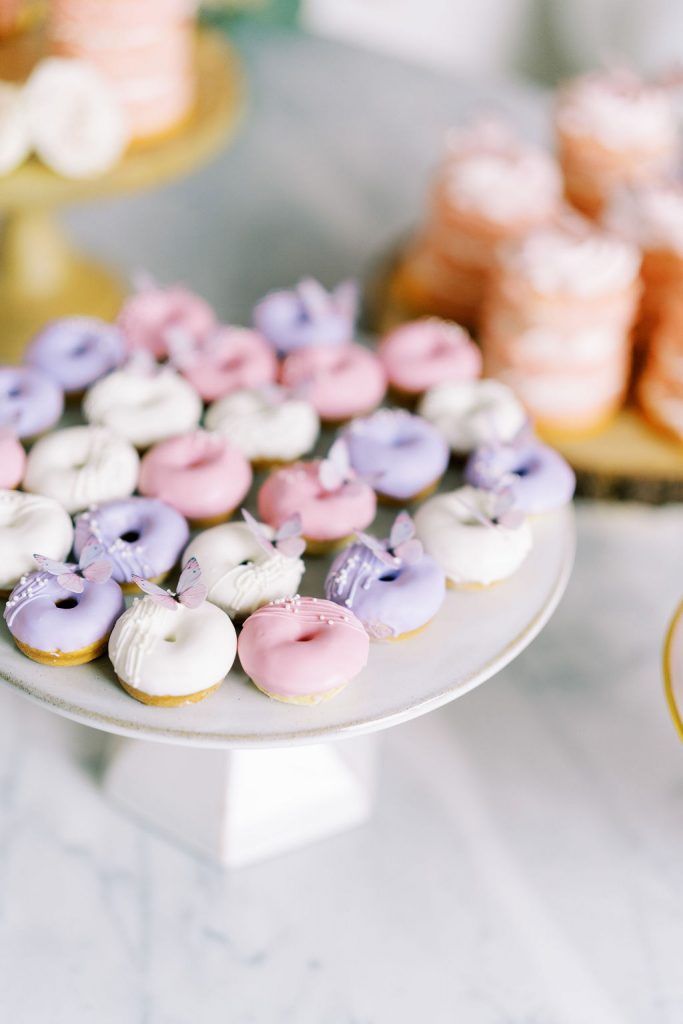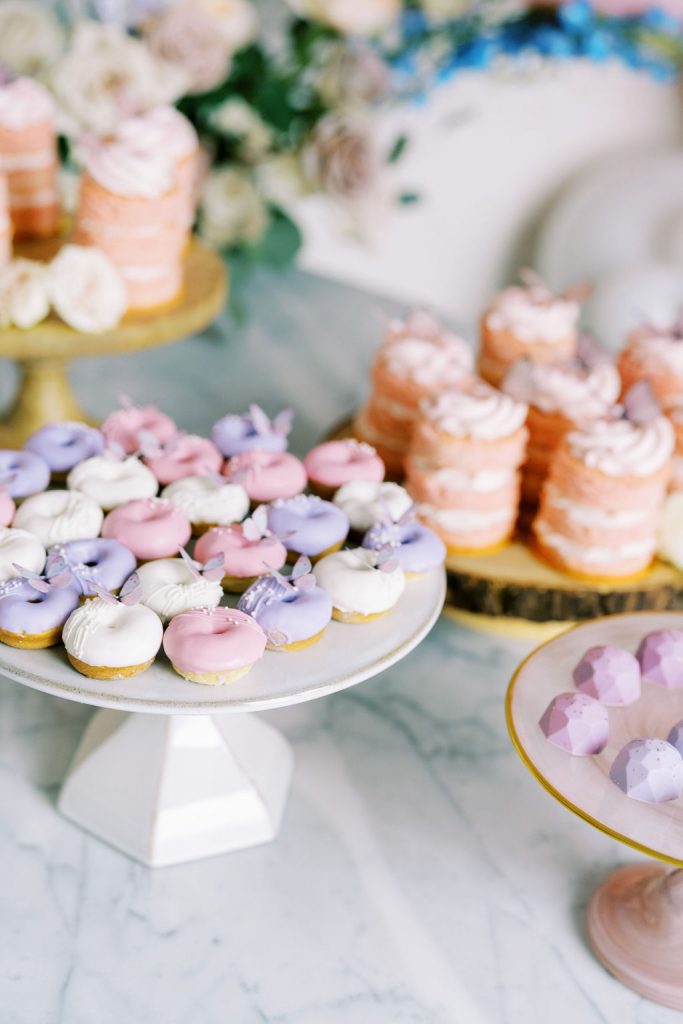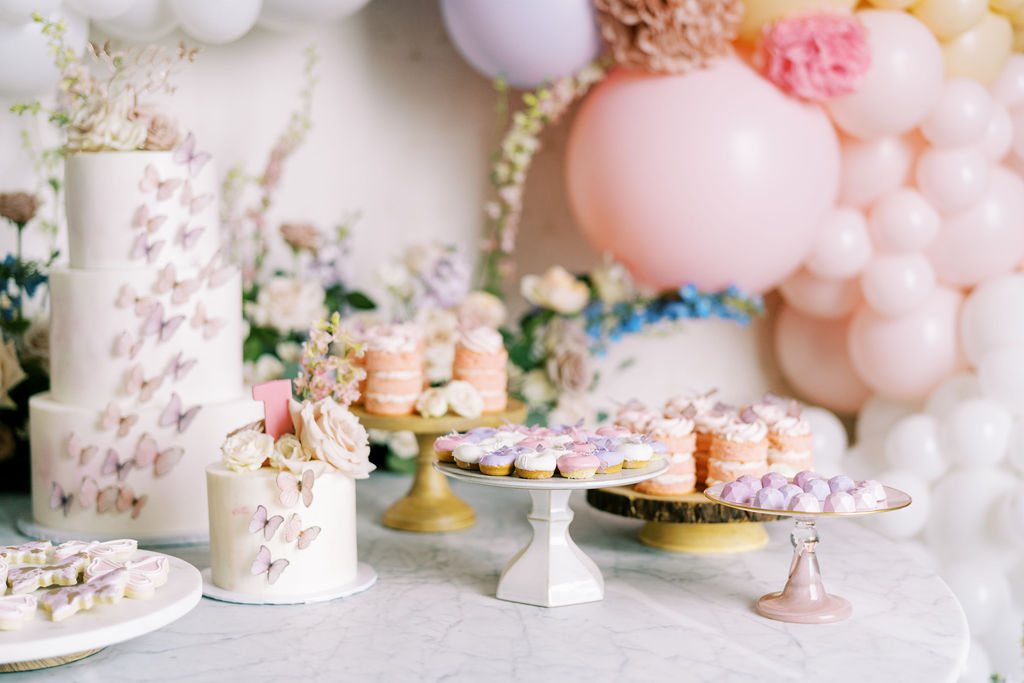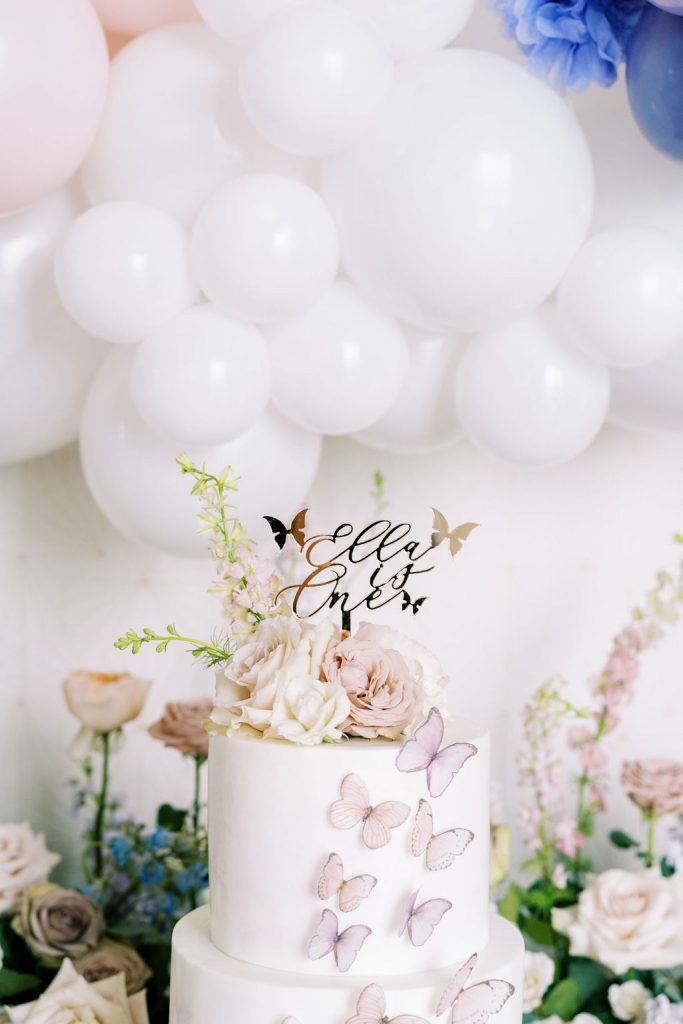 What a spread!!!! Prettiest one I've ever seen!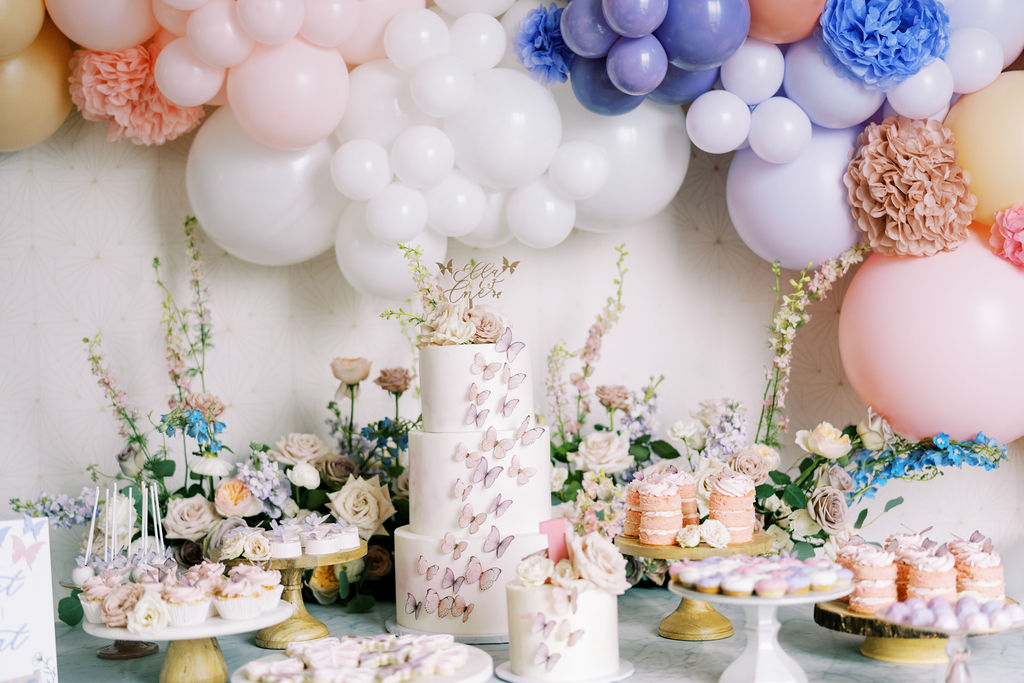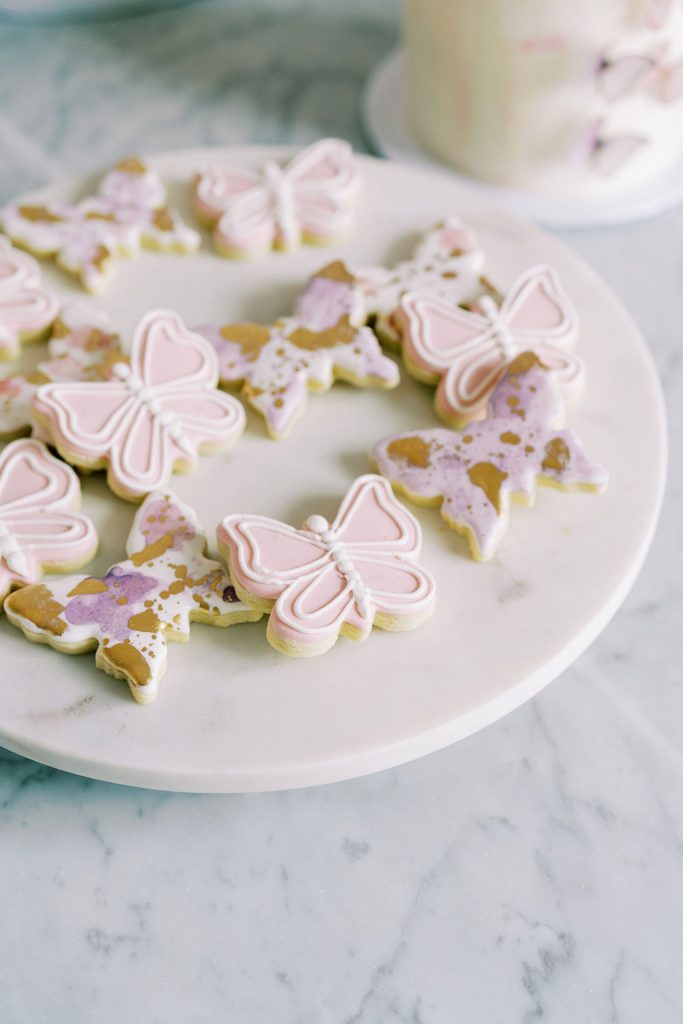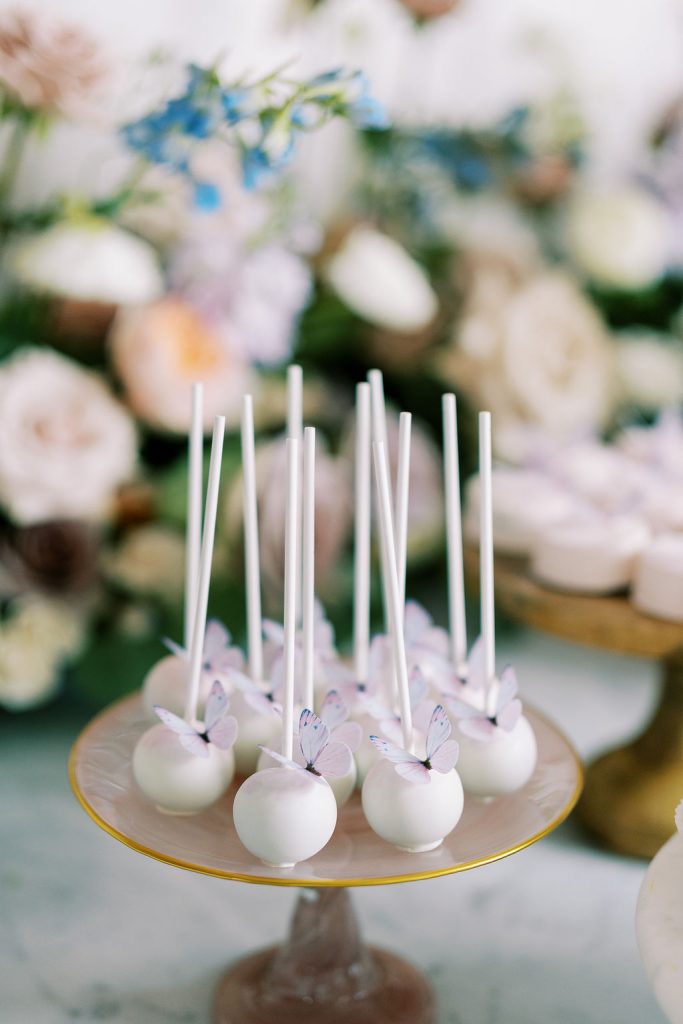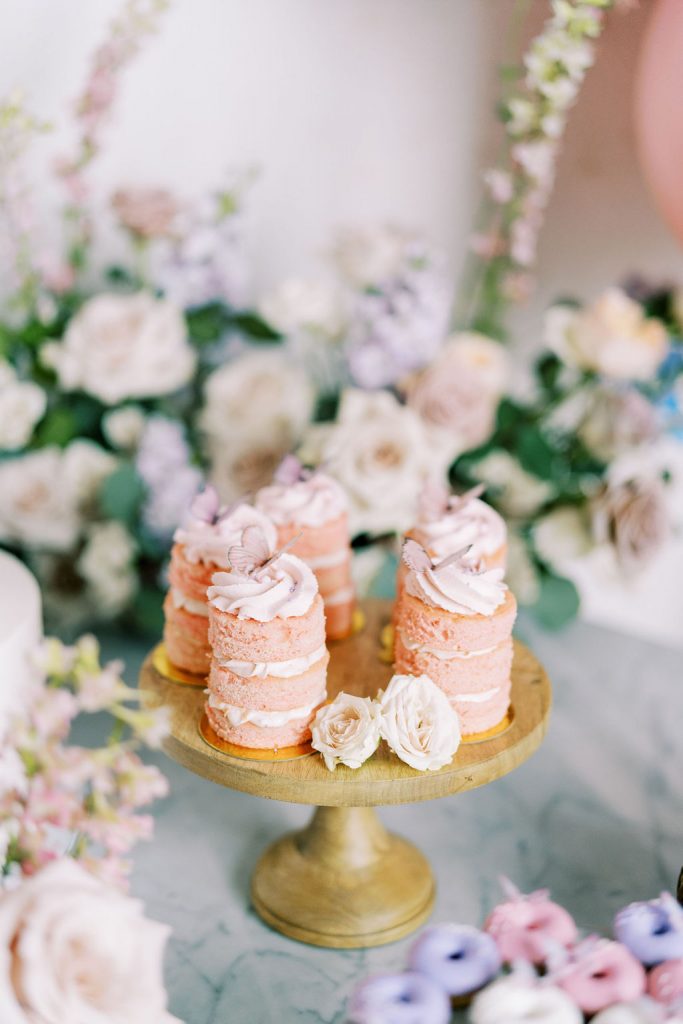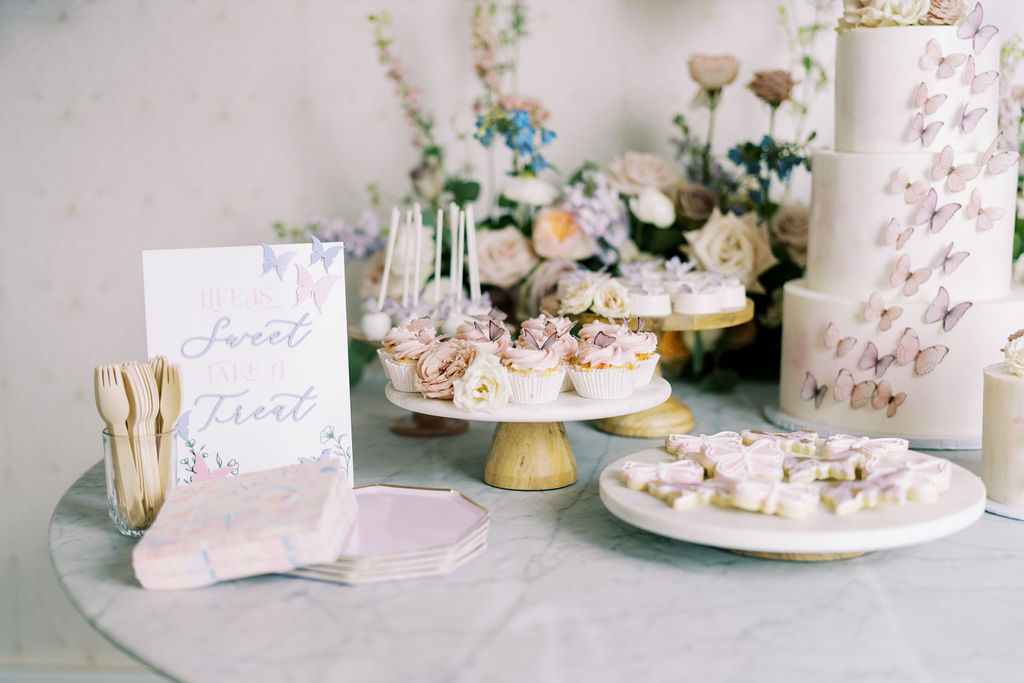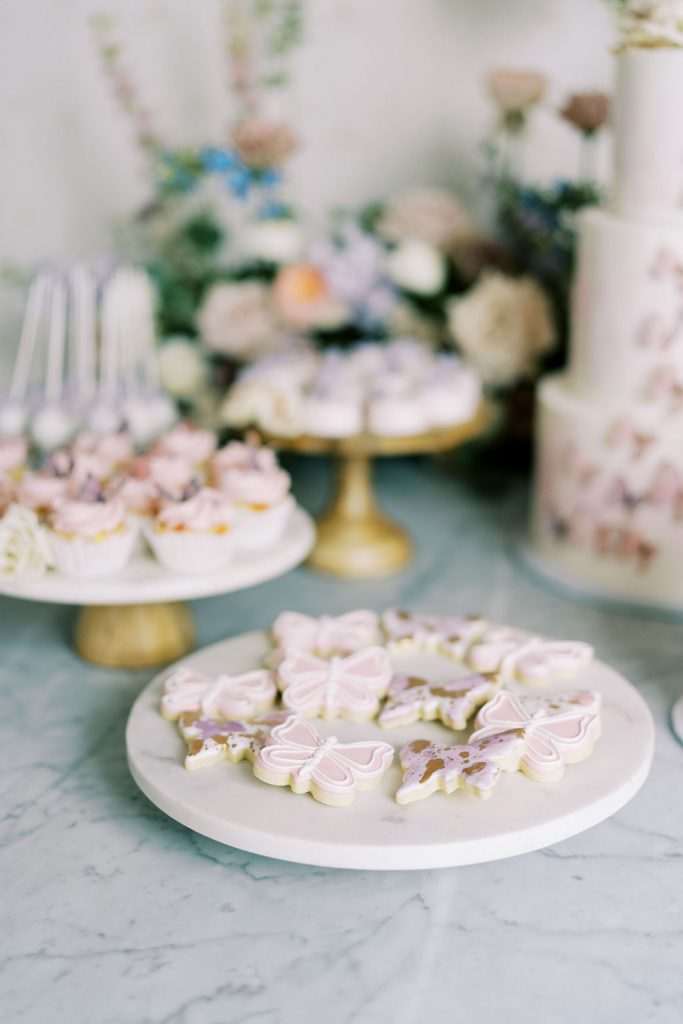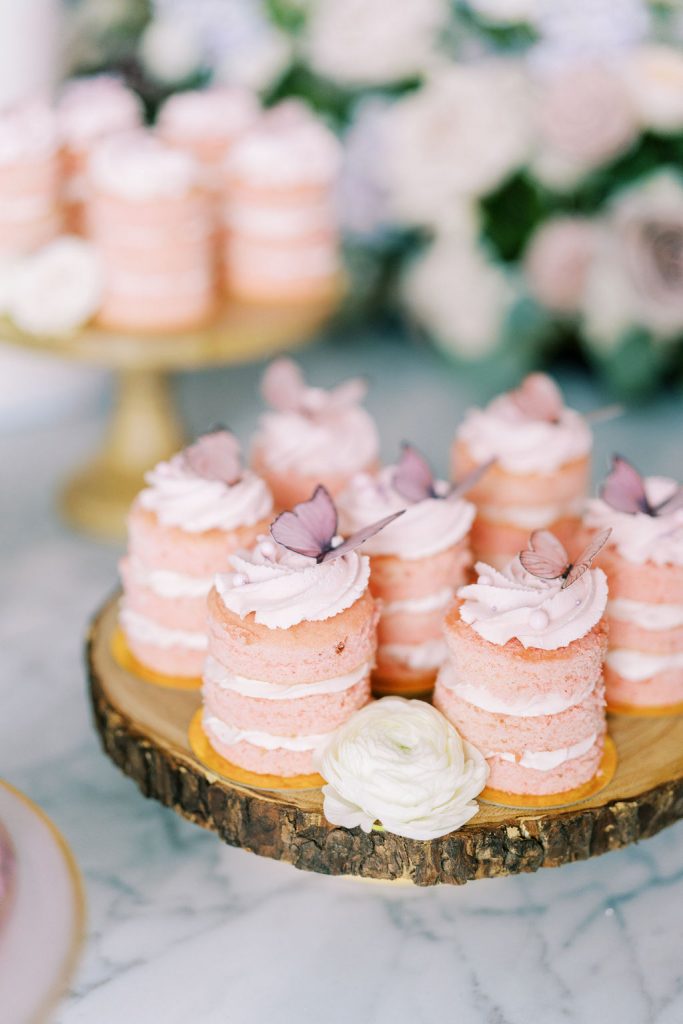 Isn't it all stunning, and those florals from Maxit Flower Design are the perfect touch!!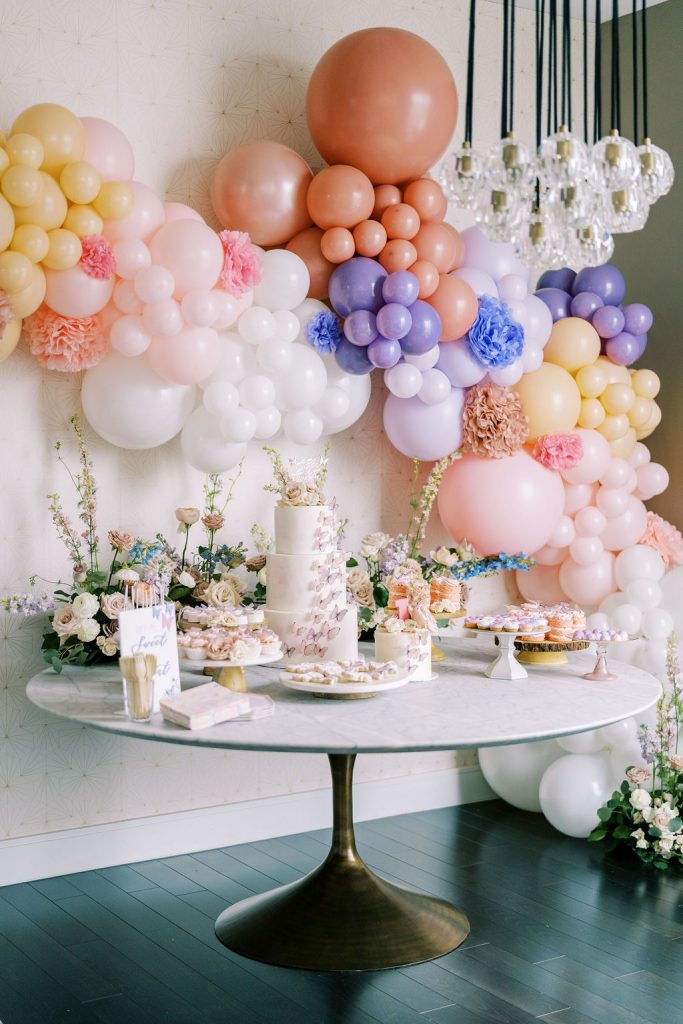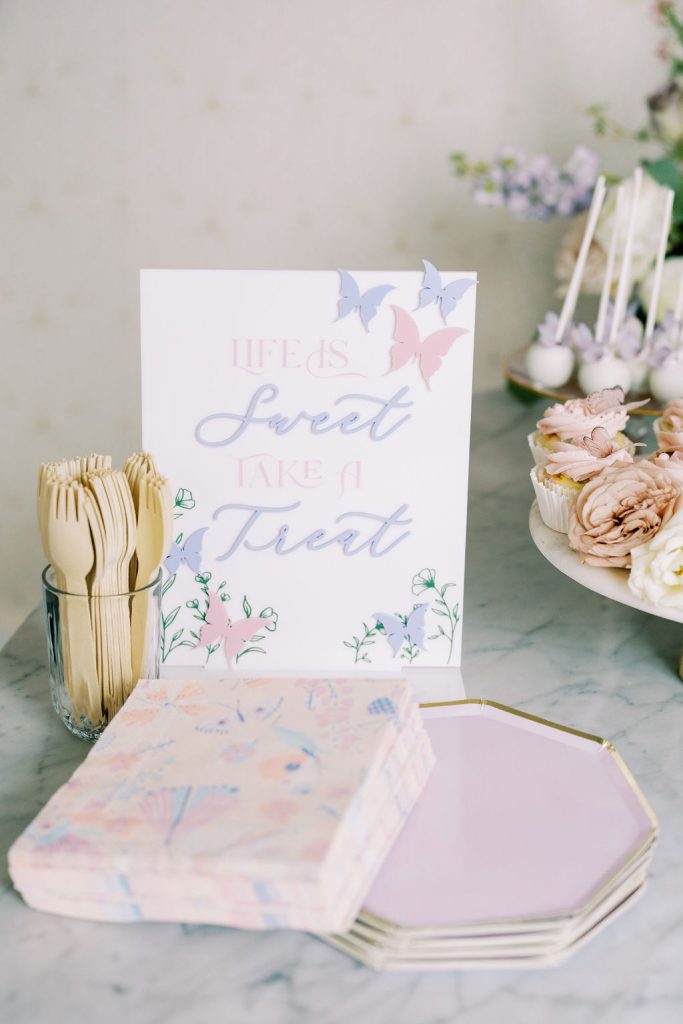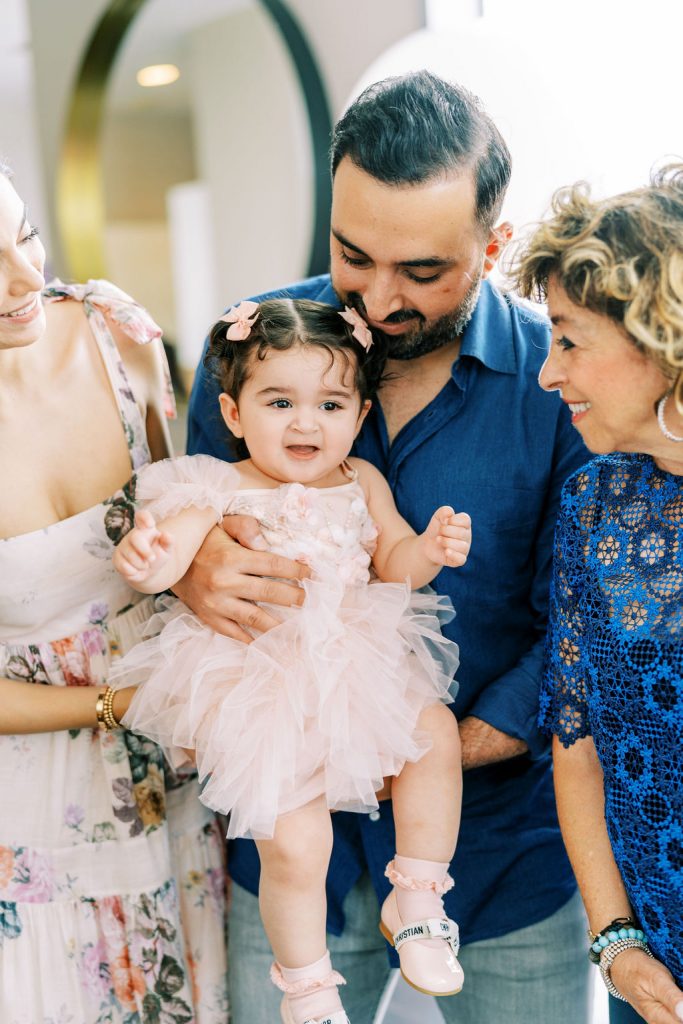 You know a fabulous party like this deserves a delicious food spread as well. Mostly Chocolate took care of that for us! Yum!!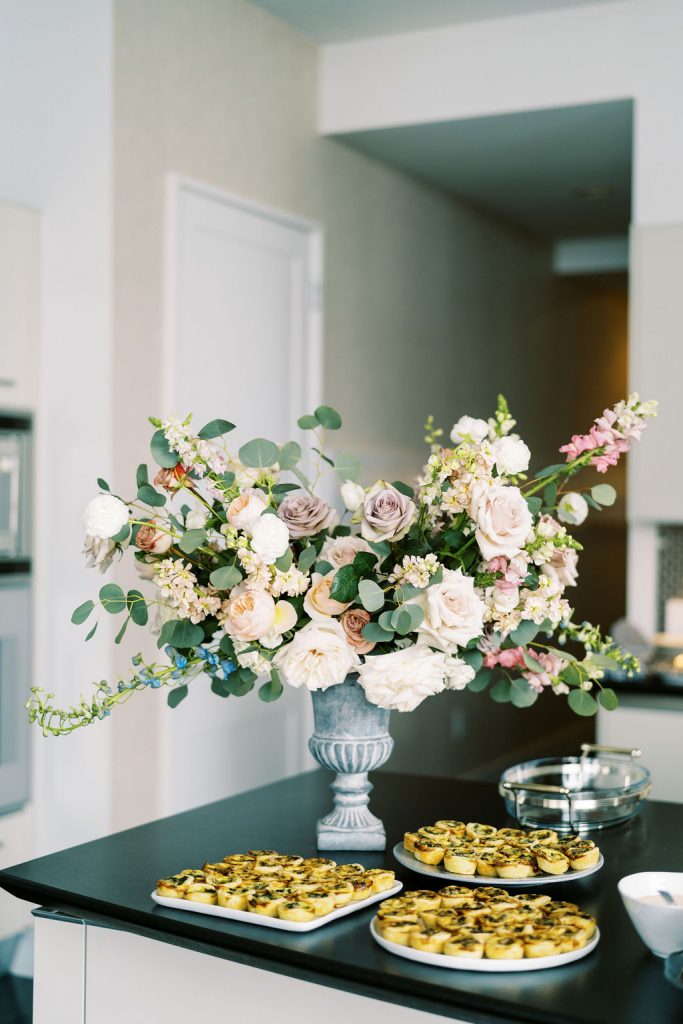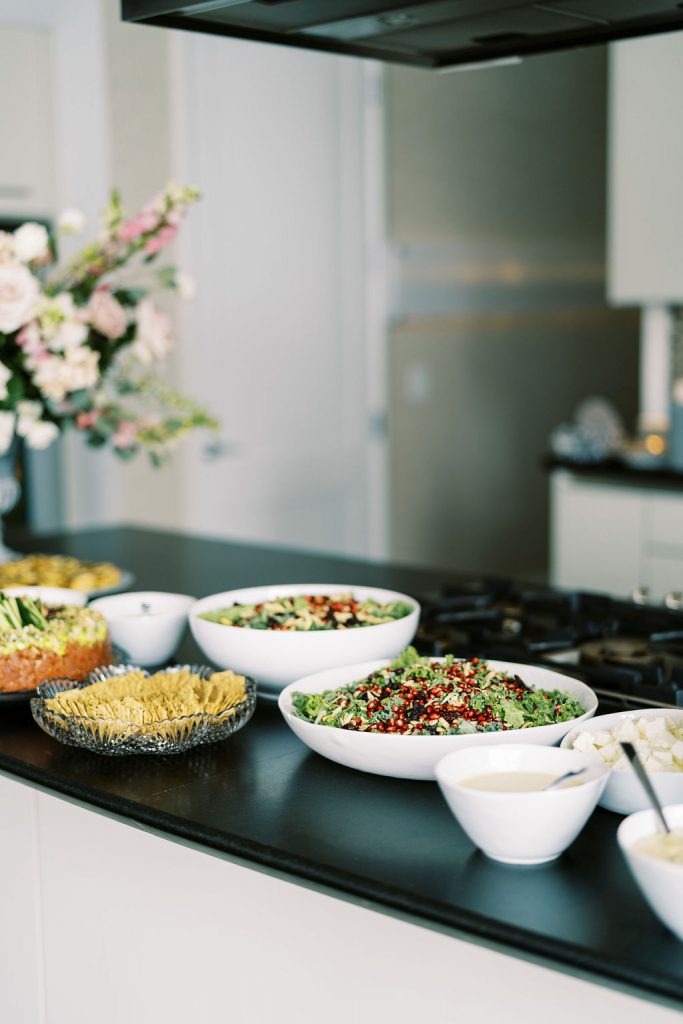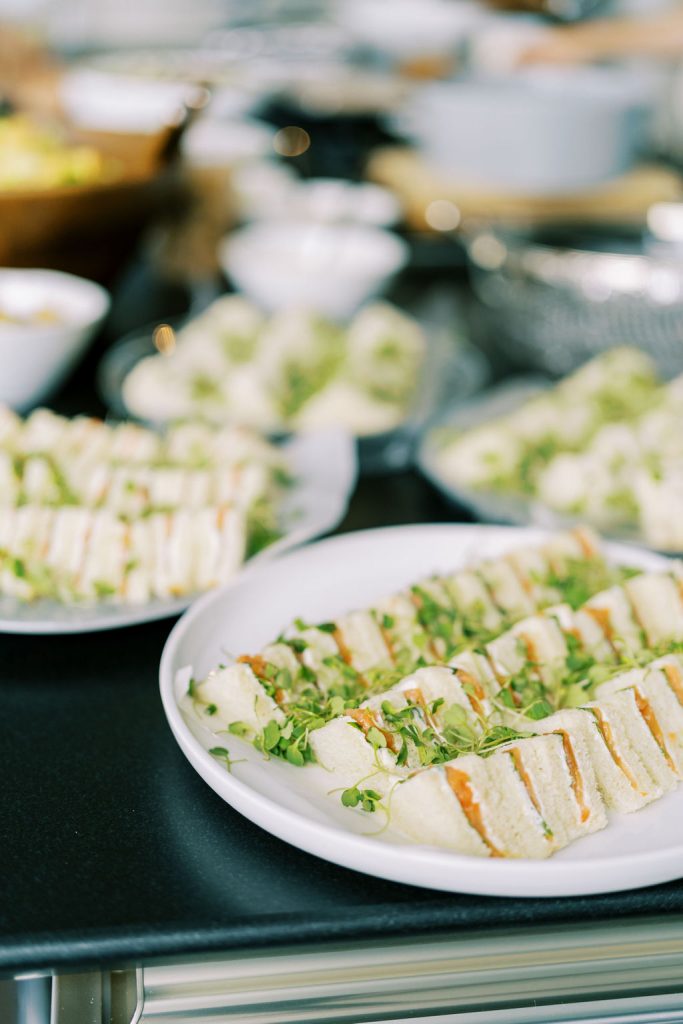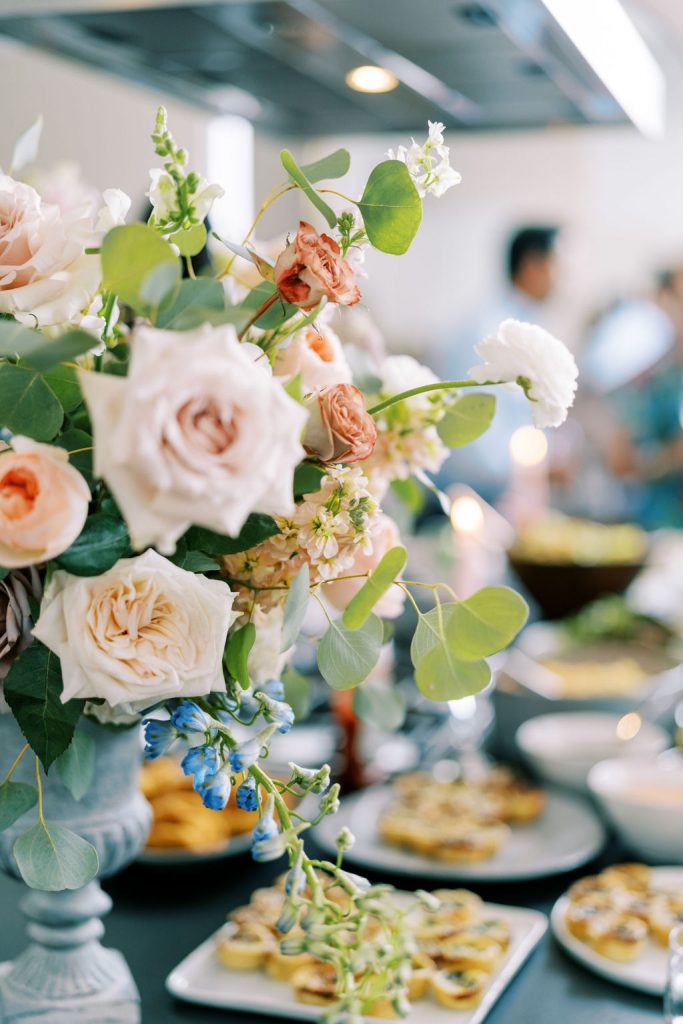 Now for some party people!!! Ella is very loved as you can tell!!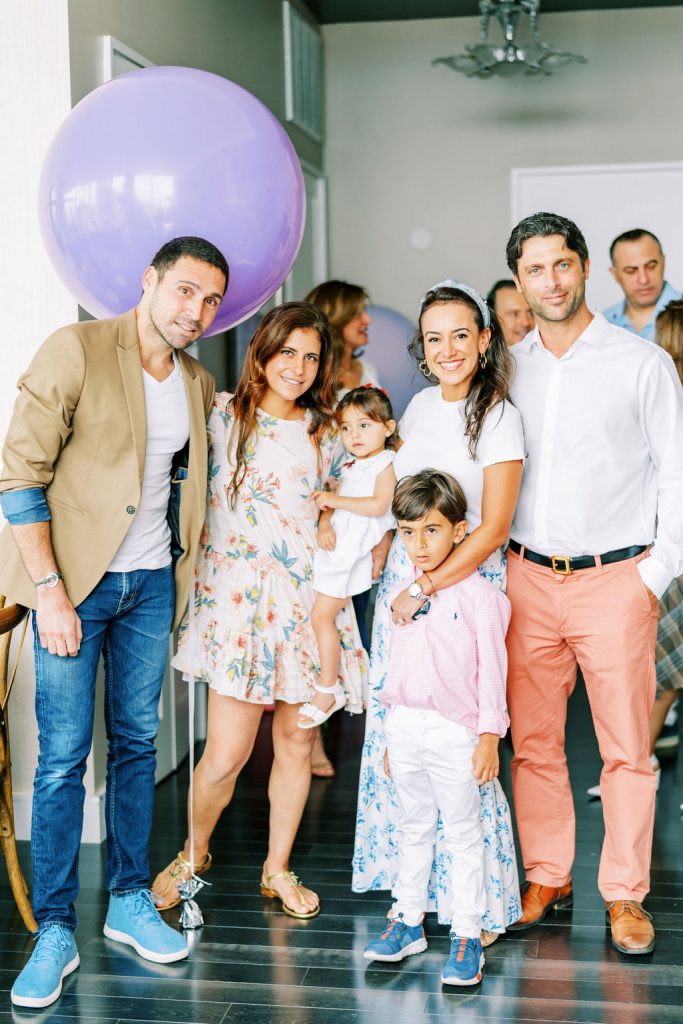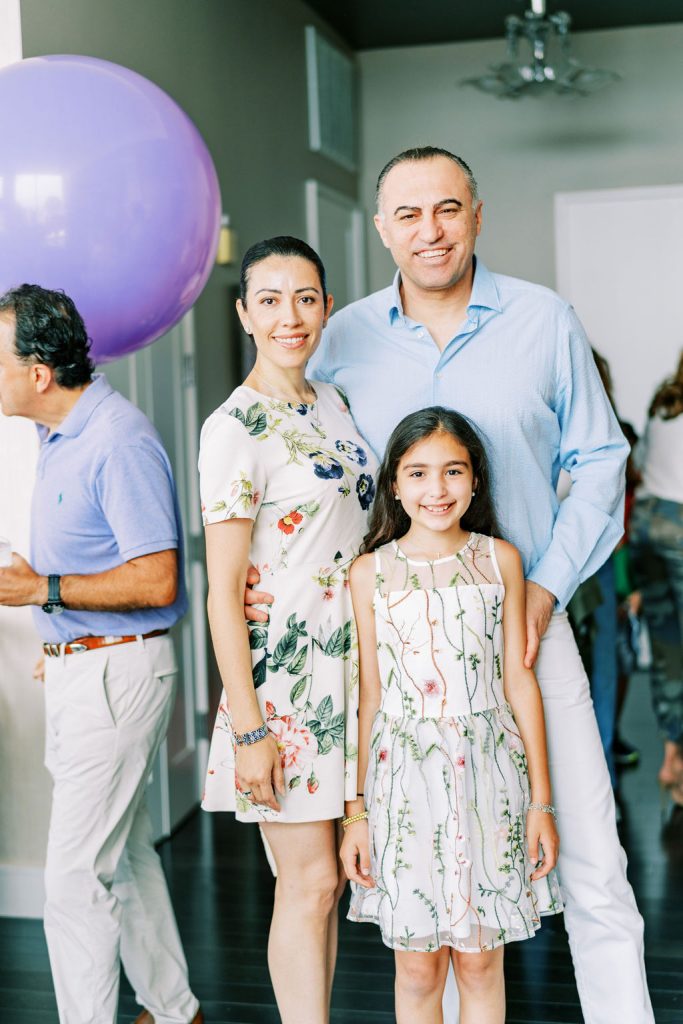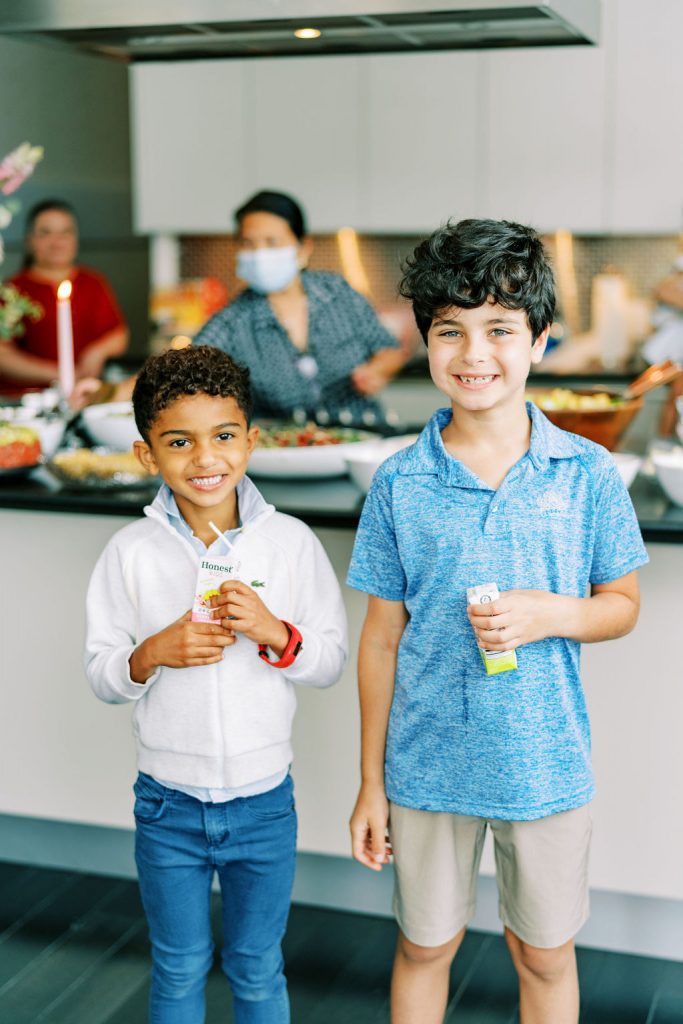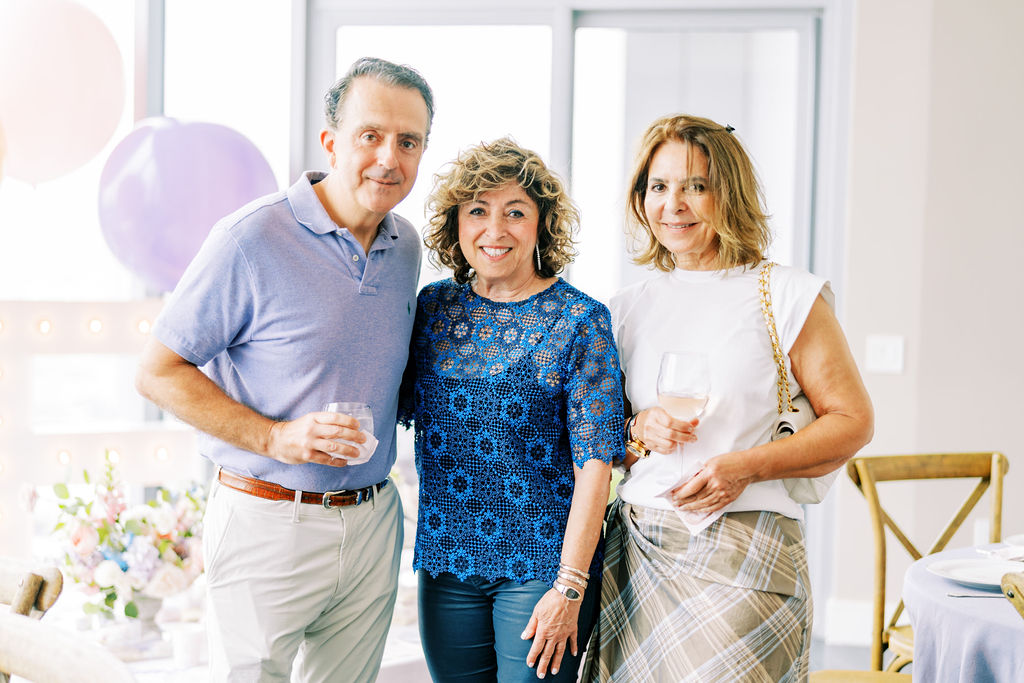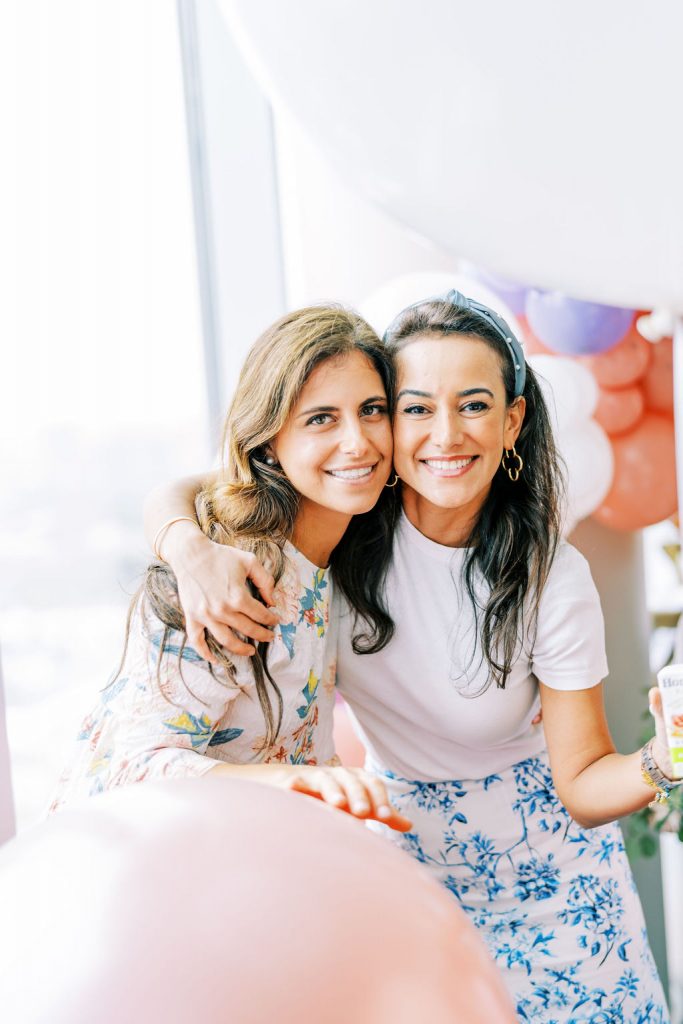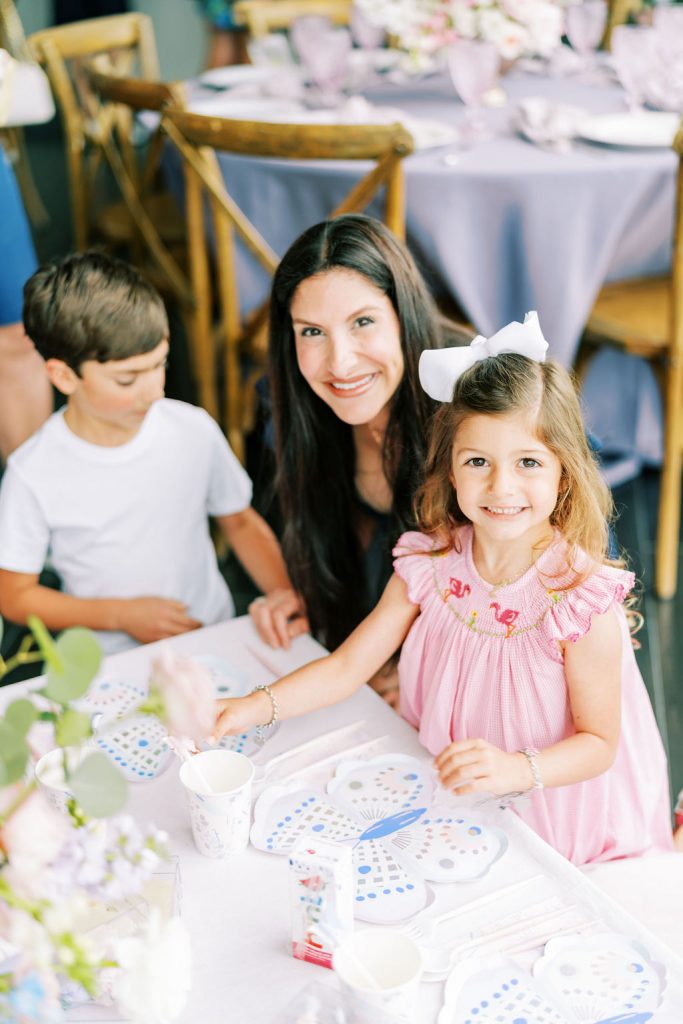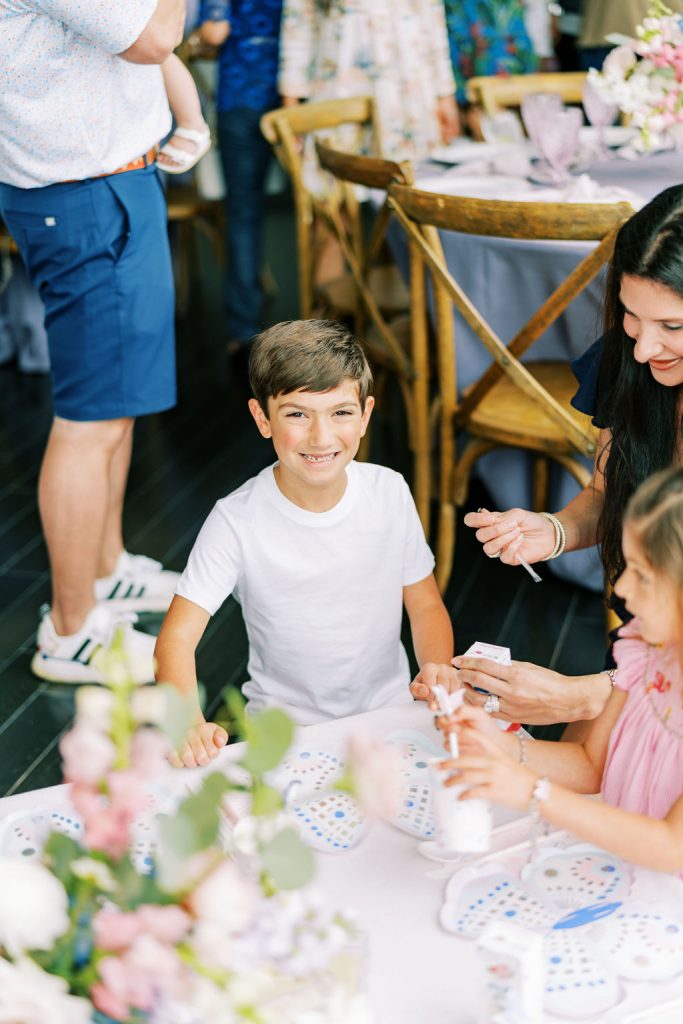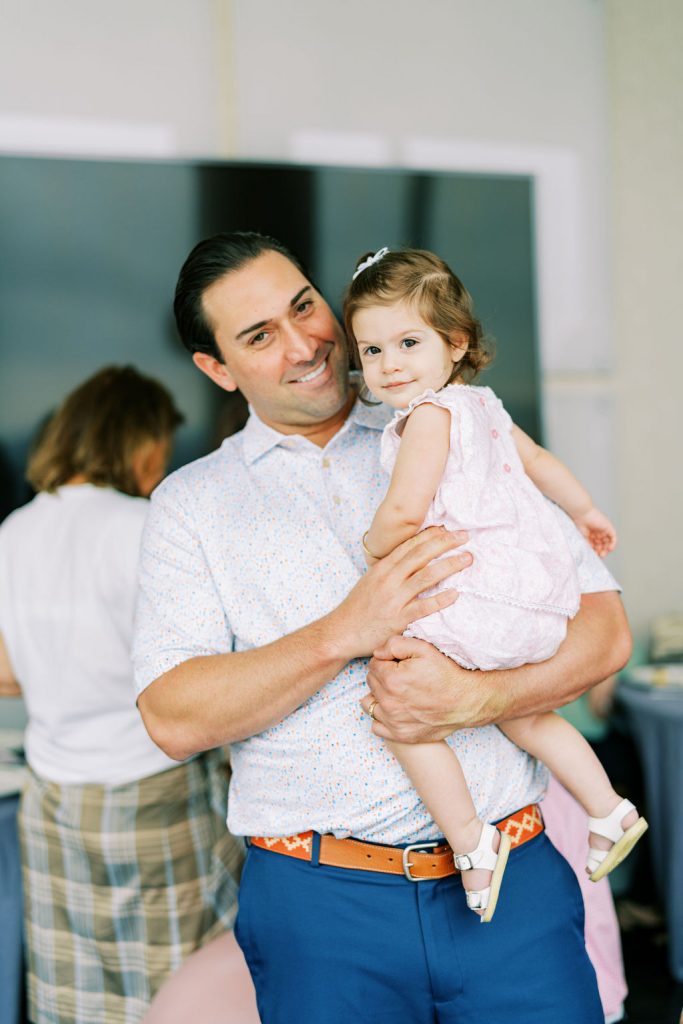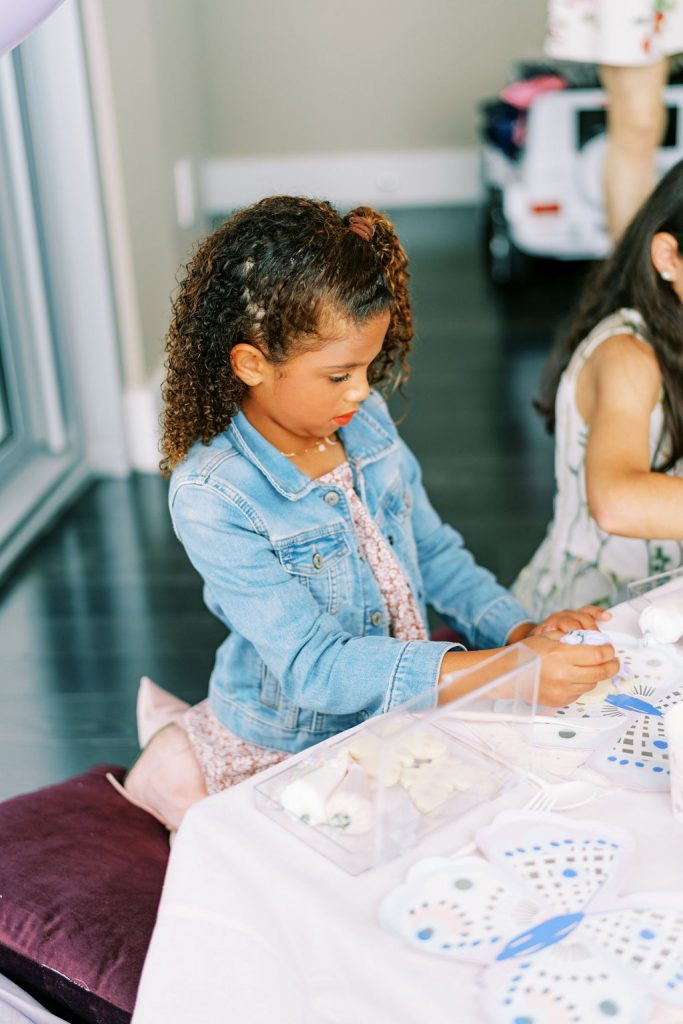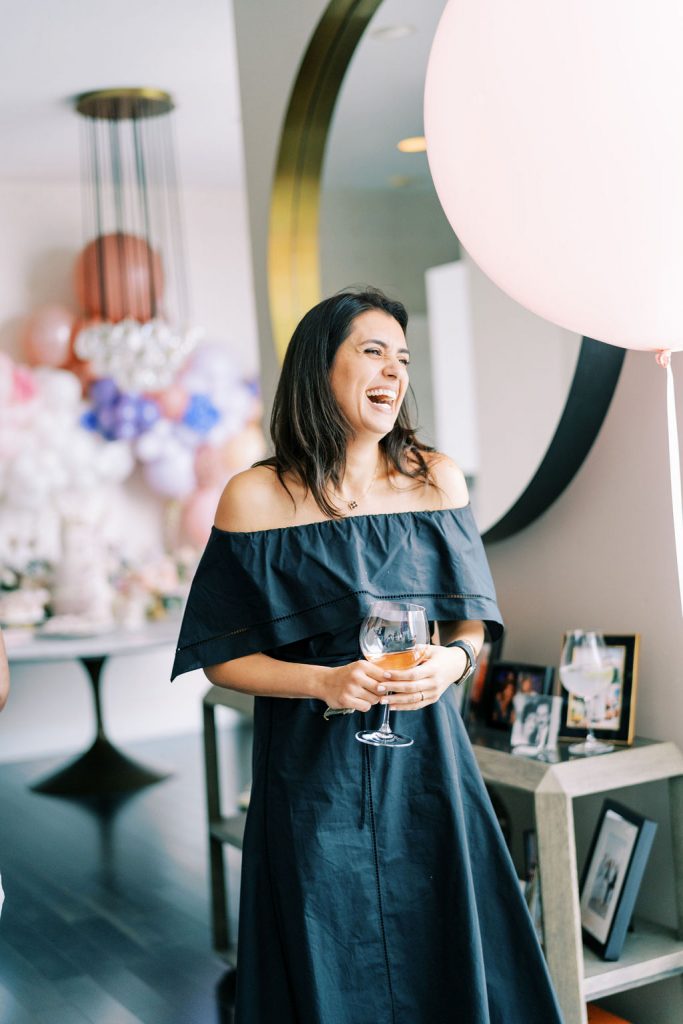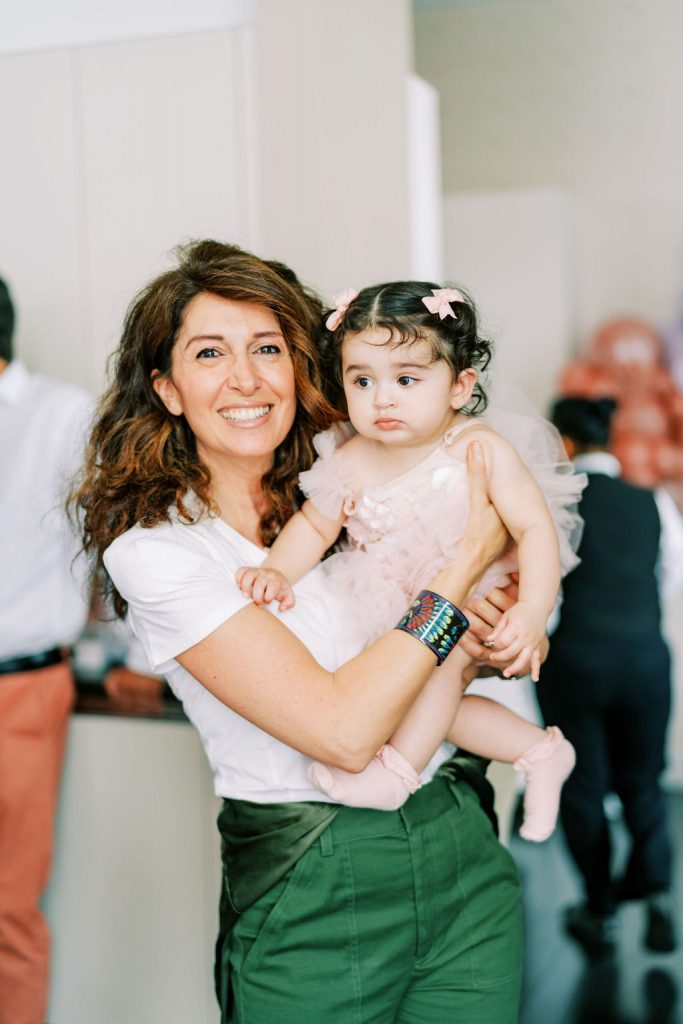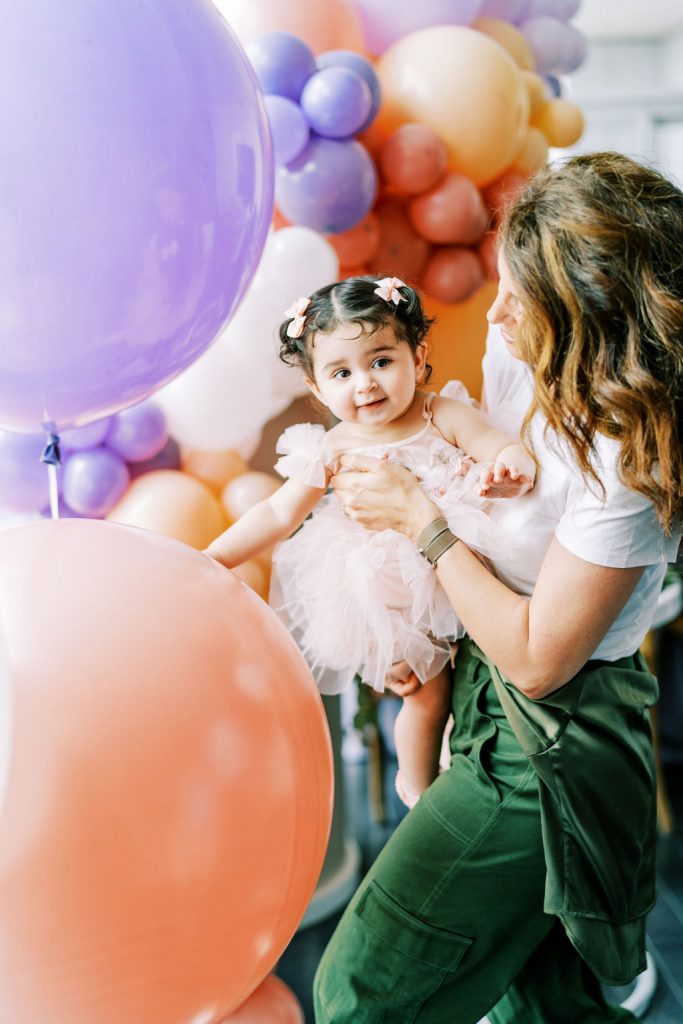 Ella is riding in style!!!!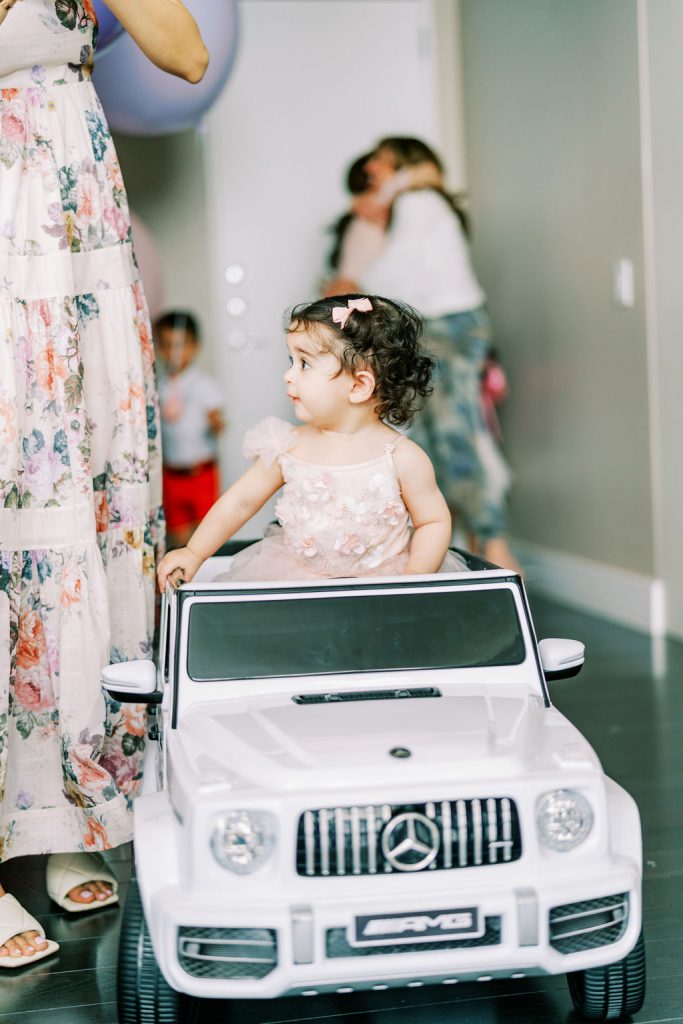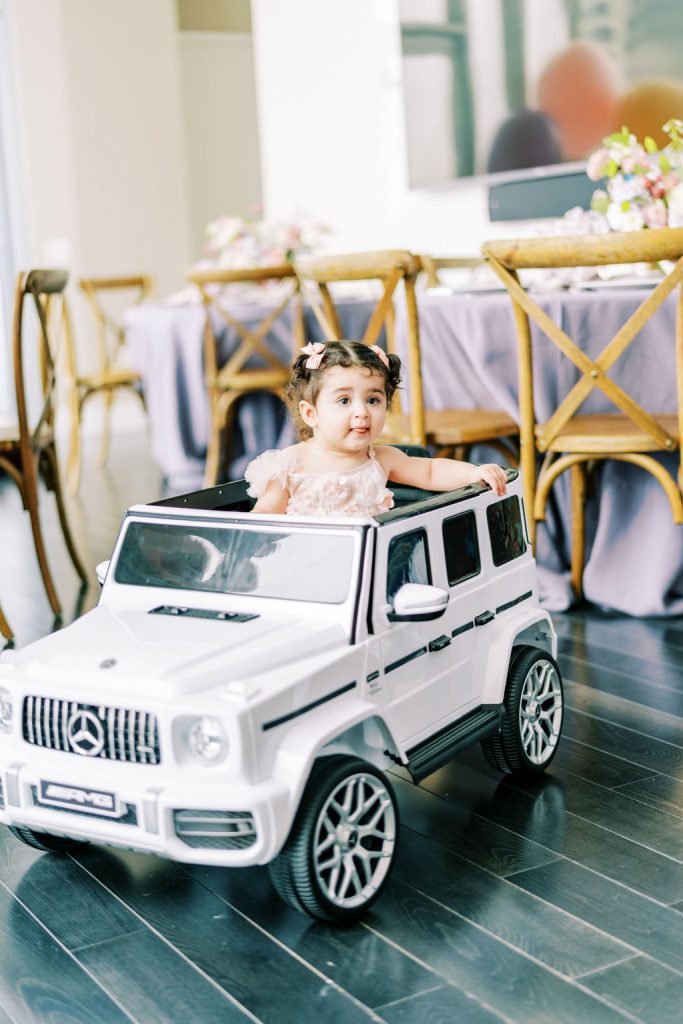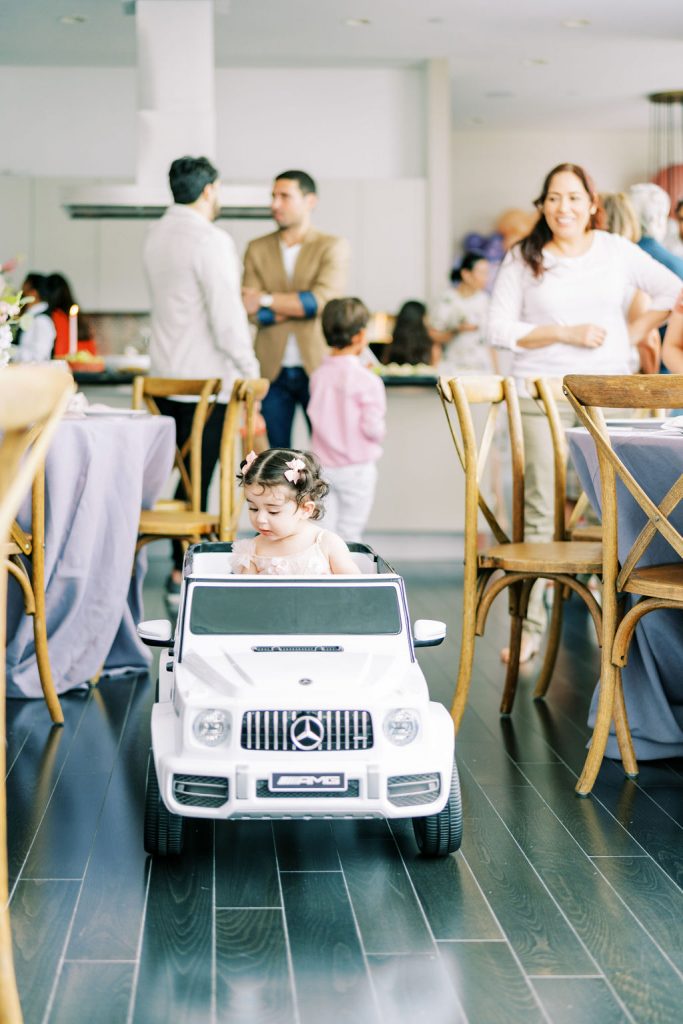 And the perfect accessory for her smash cake moment!!!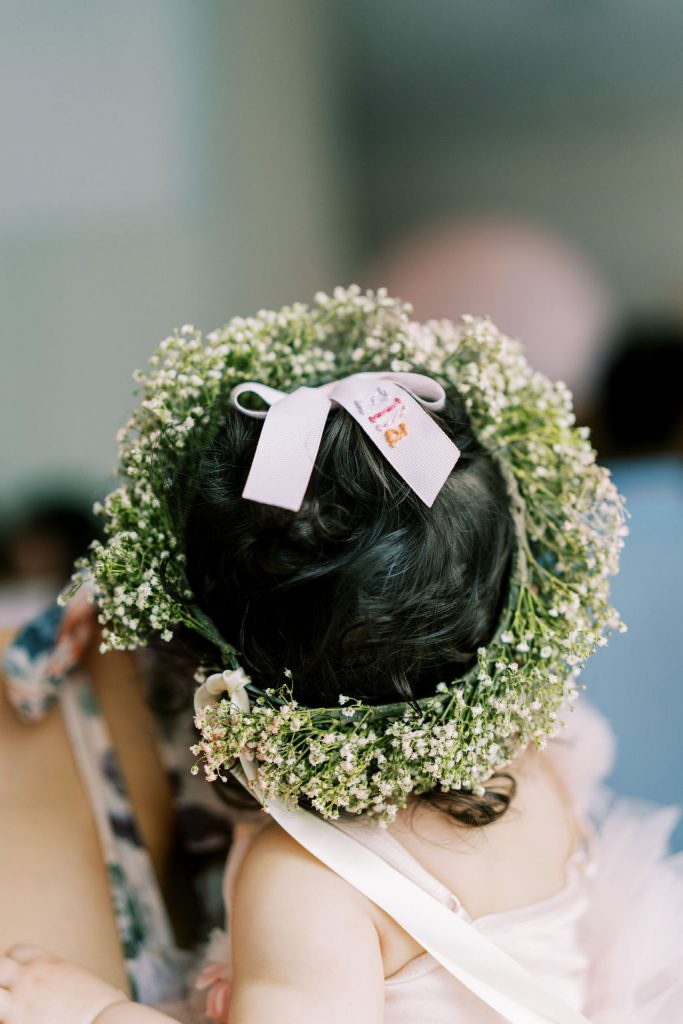 There's our girl! All ready for her cake! Happy Birthday sweet girl, thank you for letting us be a part of your special day!!!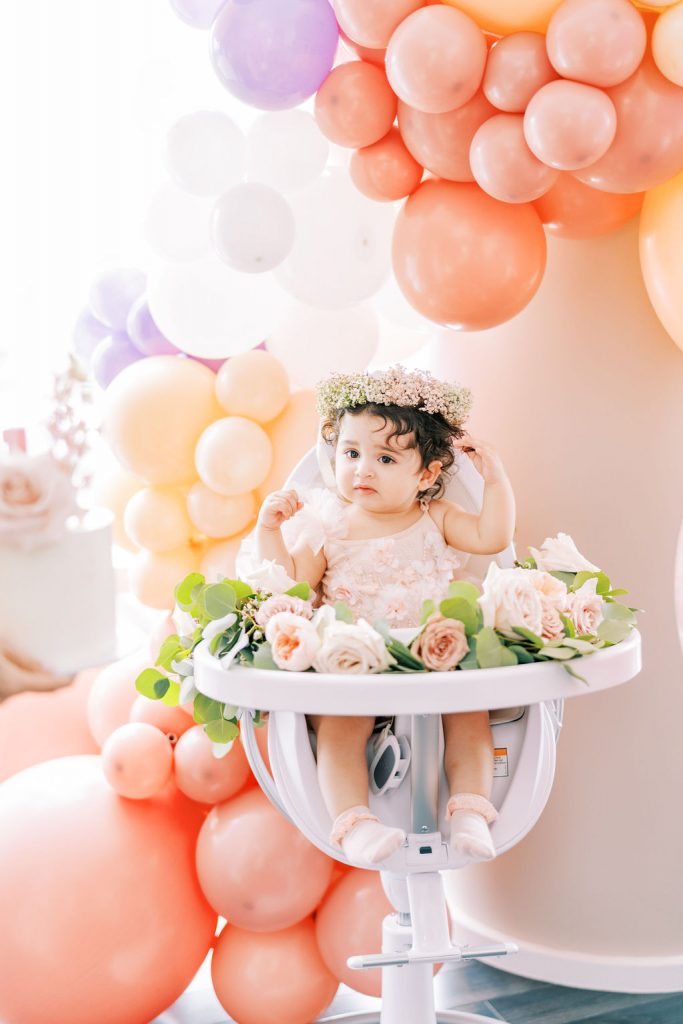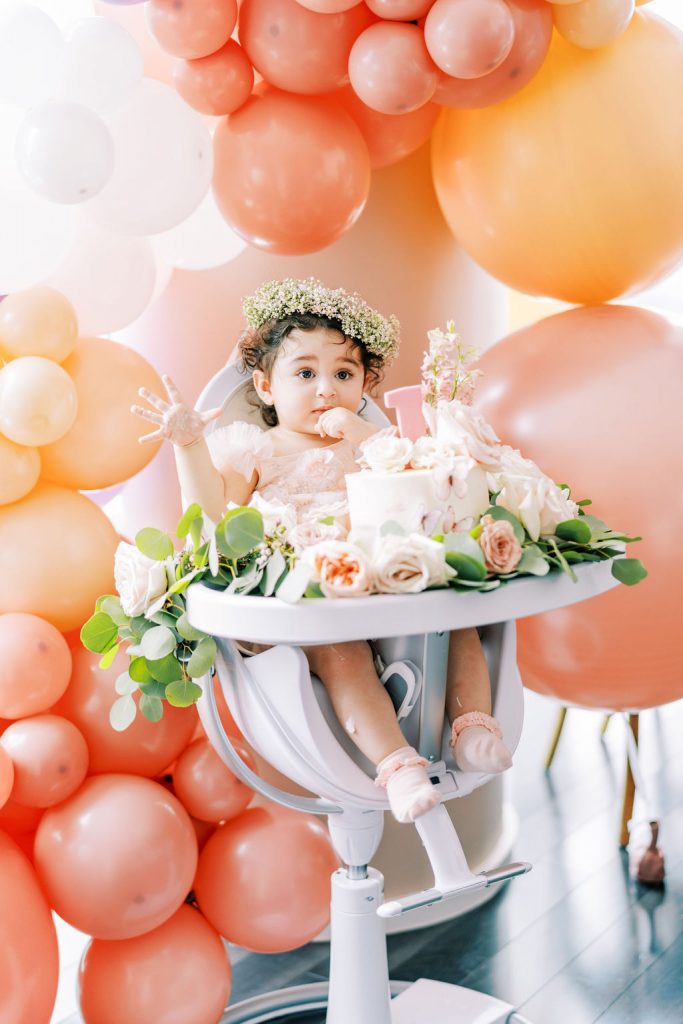 Shop the tabletop for this party below!!

xx
Jacquelyn