Us Beijos Girls have admired Goose Grease Shop for a while now and when we got the chance to collaborate with them, we jumped on it!  Goose Grease originally began in 2011 making dolls for children, then moved into their extremely popular custom wedding toppers, then to custom families, which works perfect for us!
We love how unique Goose Grease is and that they are a fair trade company using only sustainable wood.  They work with  a local carpenter in Bogota, Columbia to craft their dolls and women artisans there as well to paint their standard designs.  Goose Grease Shop also has a DIY kit to paint your own dolls, what a fun project to do on your own or with your kids!
Anna, the owner of Goose Grease along with her husband Juan, is beyond sweet and made sure we had all of our personalizations down to a t!  The process is extremely easy and we couldn't be happier with our new family keepsakes.
Carriger Family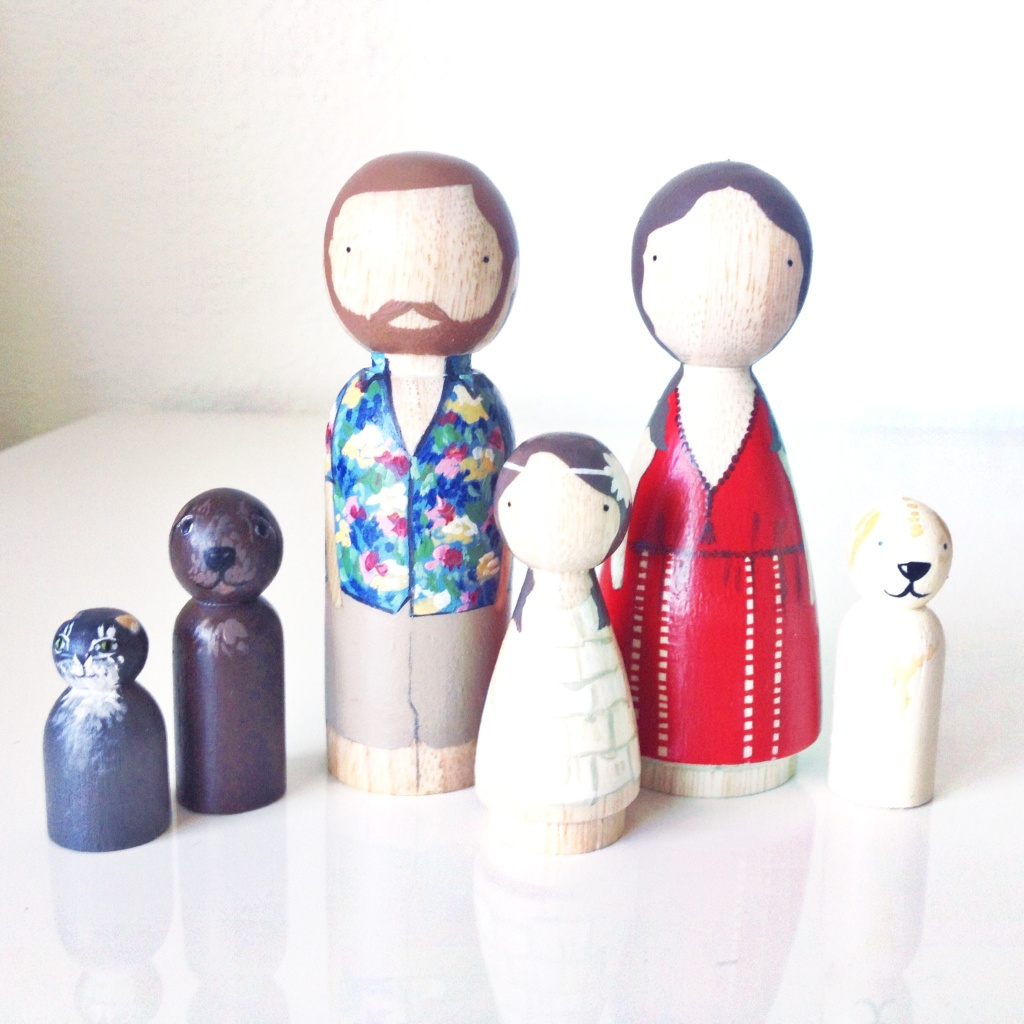 Kazas Family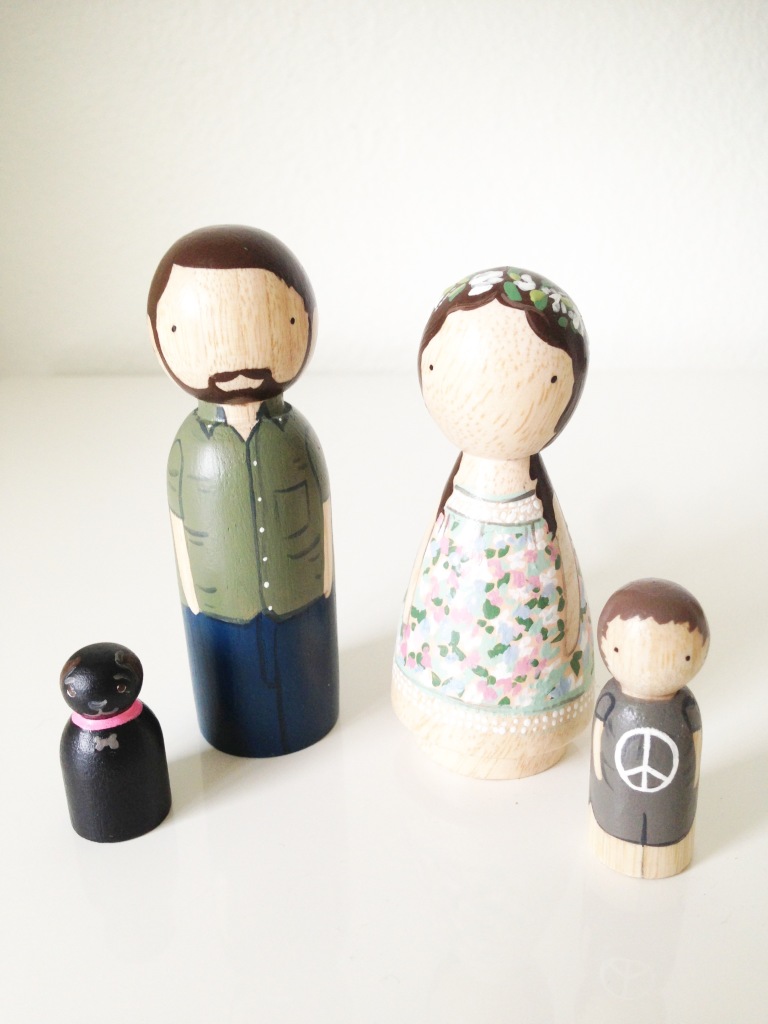 Guido Family