Did you know that today is National Cookie Day?! Pretty perfect considering this is THE season for cookie making.  Baking with my little ones is something I really love to do.  I was never a baker really, I love to cook but it wasn't really my thing.  Until I had some cute kiddos to join me!  It's something fun for them to help with and of course the end result is eating some delicious treats, a win win if you ask me!
My dear friend Alison and I decided to have a pajama cookie party with our little ones.  I mean does it get any cozier?!  One of the things I live for is seeing my kids in matching jammies, it really doesn't get any cuter.  Plus, there are definitely those winter days where you just want to cuddle in pj's all day long…  So this party was perfect!!
Photos by Alison Bernier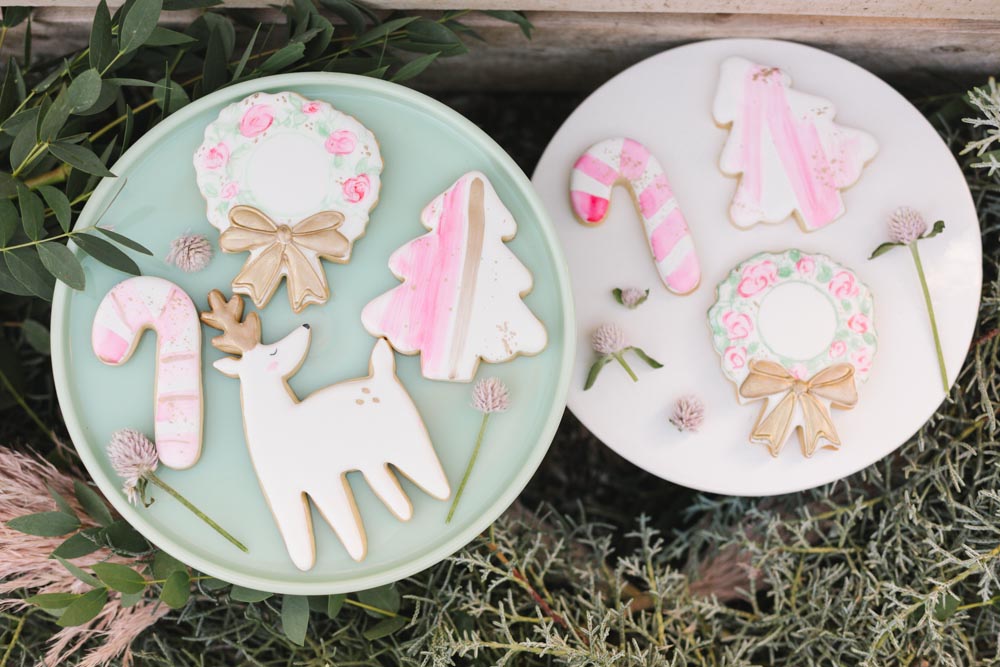 Bare Ink Co created this festive invite.  At Beijos we tend to try and steer away from so much red, so we are all about that PINK & GREEN!!  Isn't her hand lettering on the envelope so pretty?!  Now let's get Holly & Jolly!!!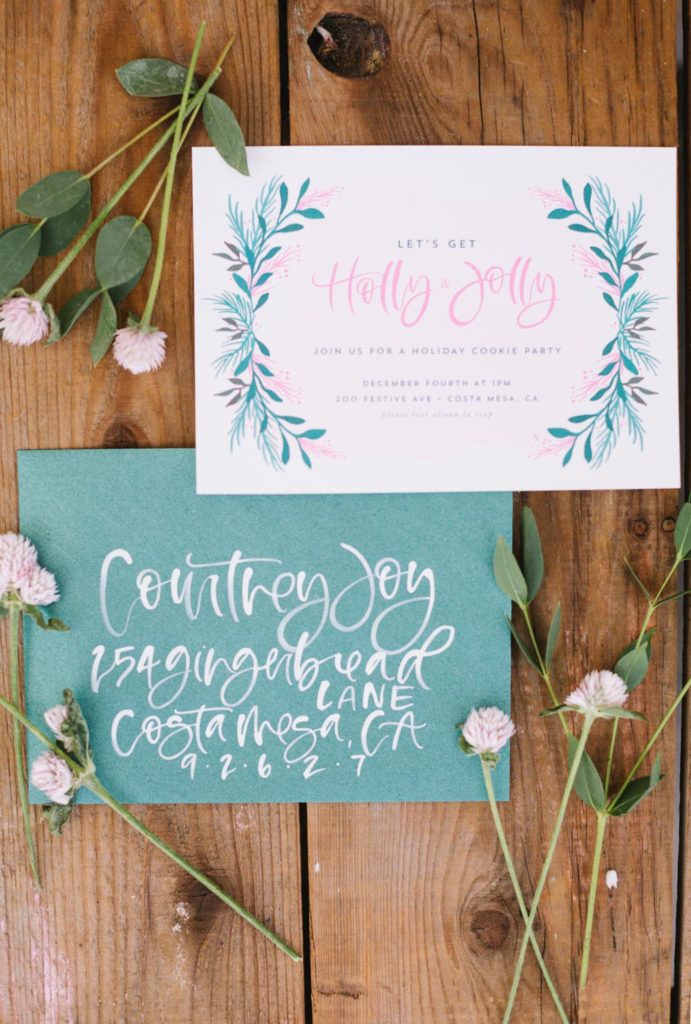 The table was set outside – and let me tell you why… When you live in Southern California and it's 75 degrees, you take advantage of it!  Haha!  Cookie decorating can get messy, so an outside mess is always better than an inside mess, can I get an amen from all my other mommies out there?!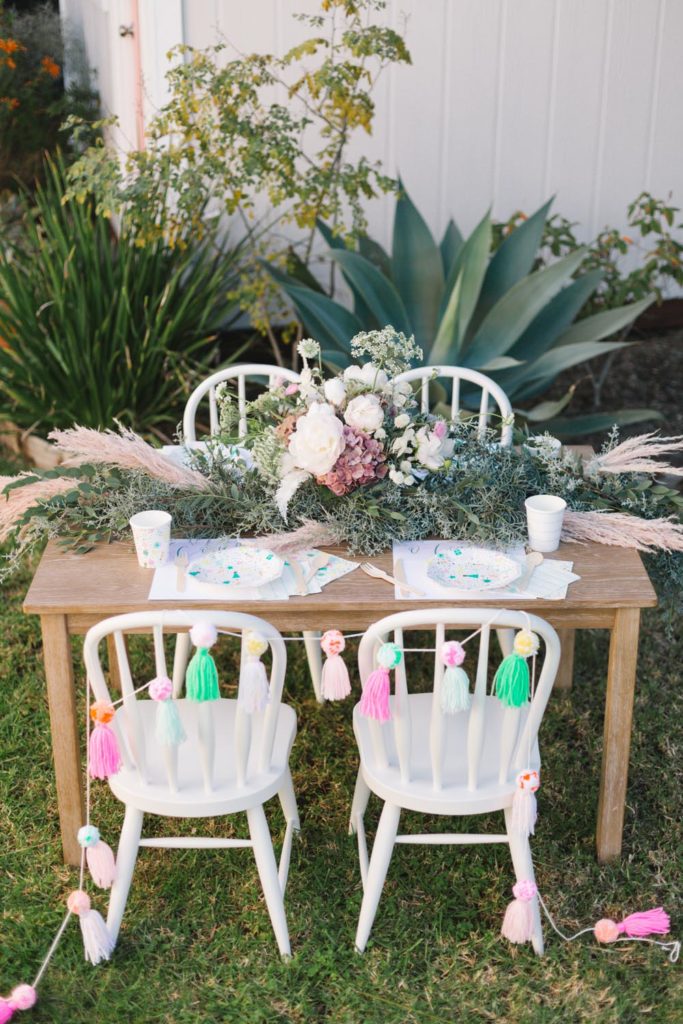 MV Florals did the prettiest winter floral arrangement and garland to adorn our table.  A mixture of Christmas greens, cotton and dusty pinks was the perfect touch.  Our table was set with the cutest holiday party ware from Daydream Society.  I always love what they come up with for each holiday!!  We even used their Pom Pom garland in collaboration with Julie from Shop Leo Kids on our chairs and table from Pottery Barn Kids!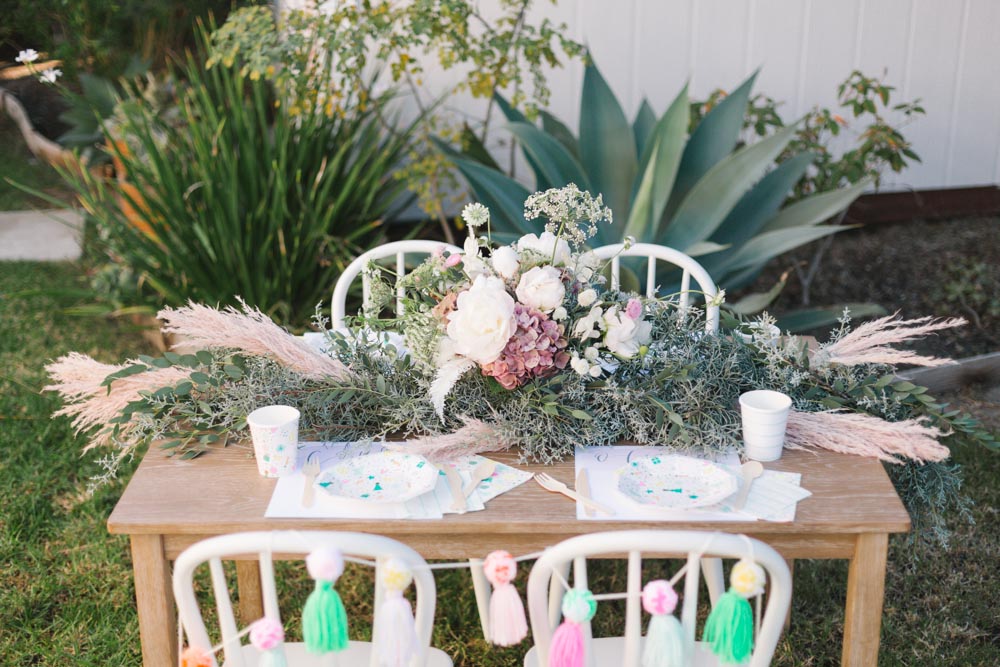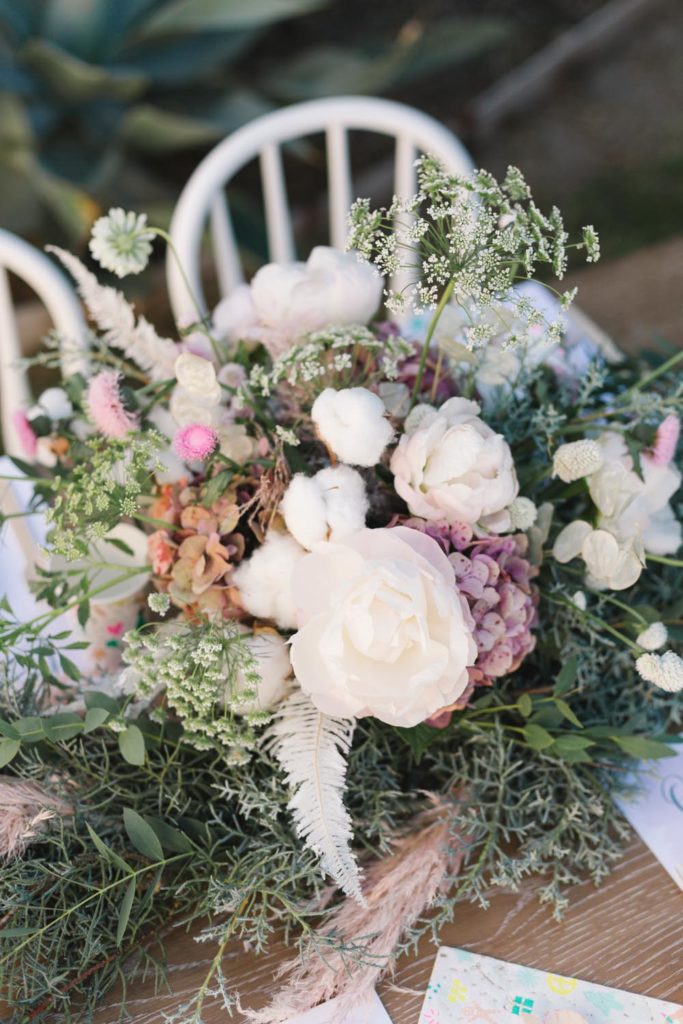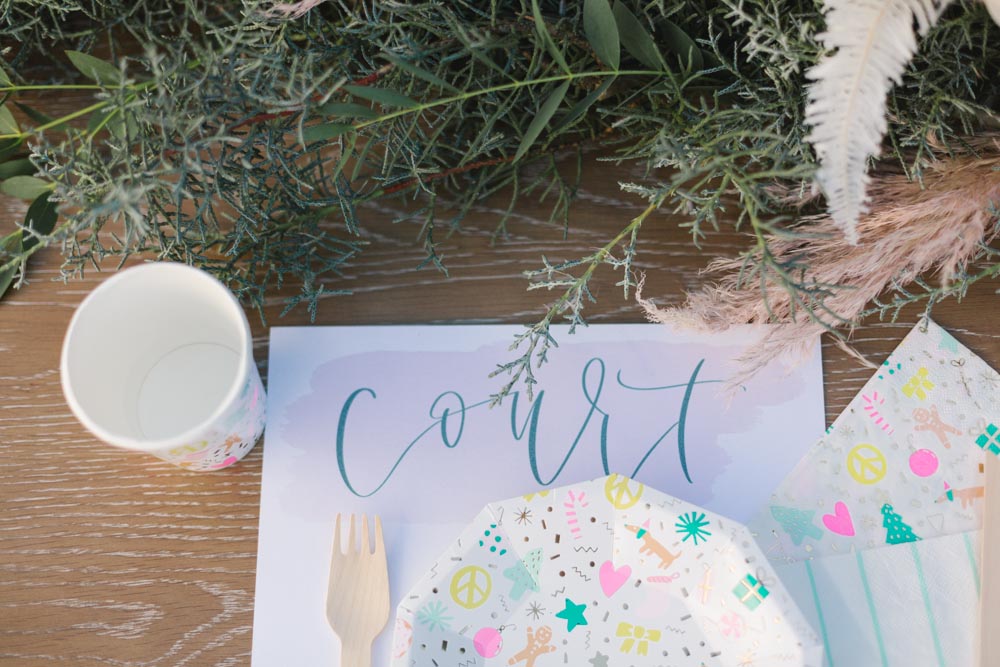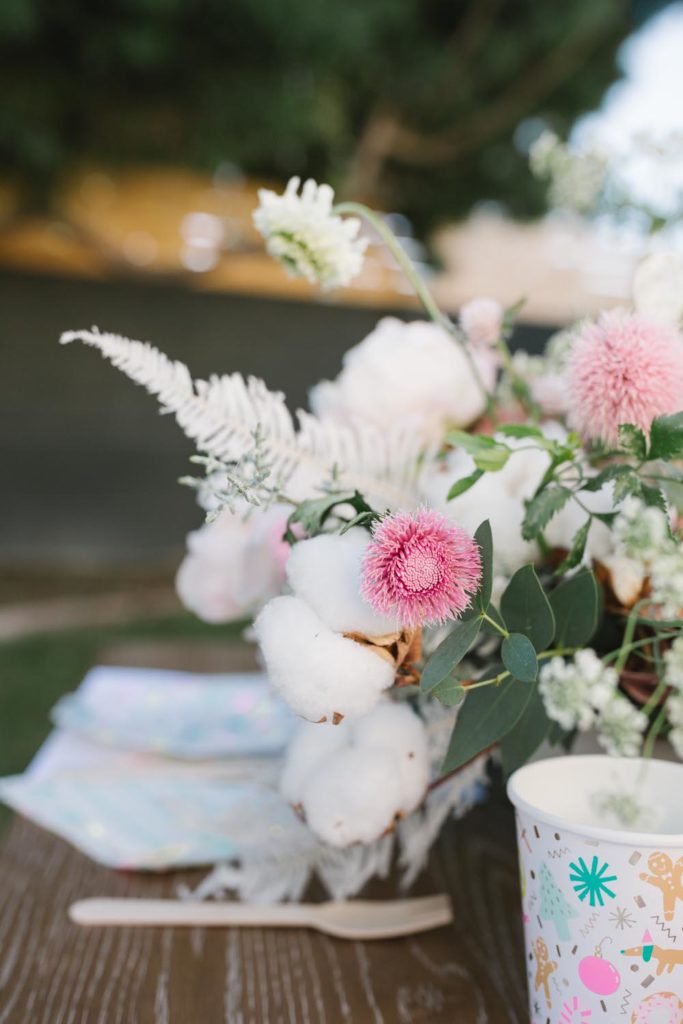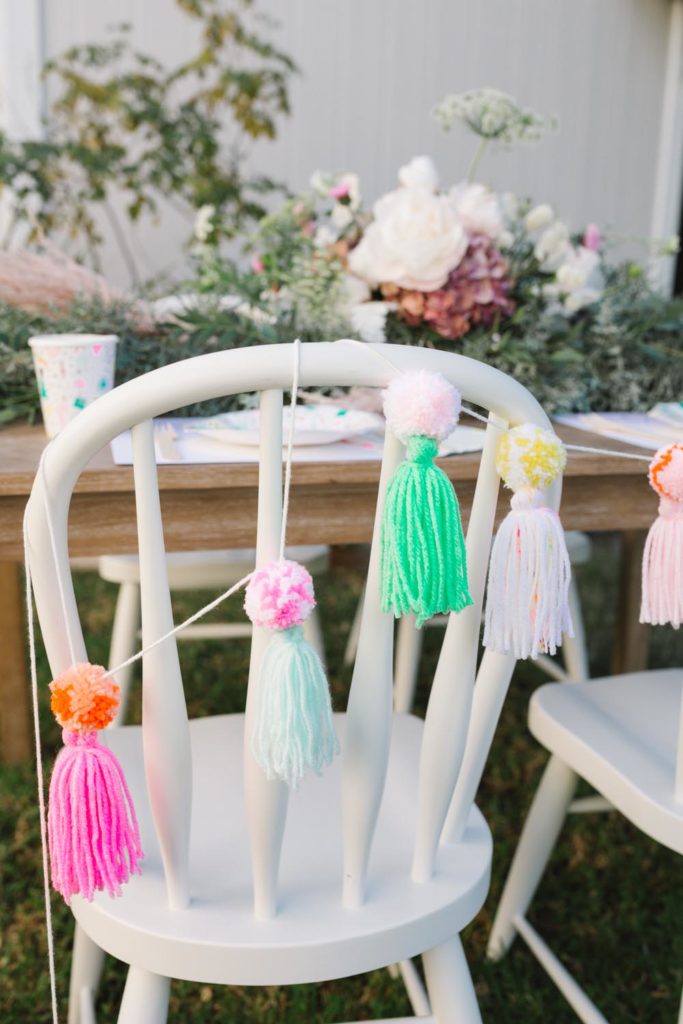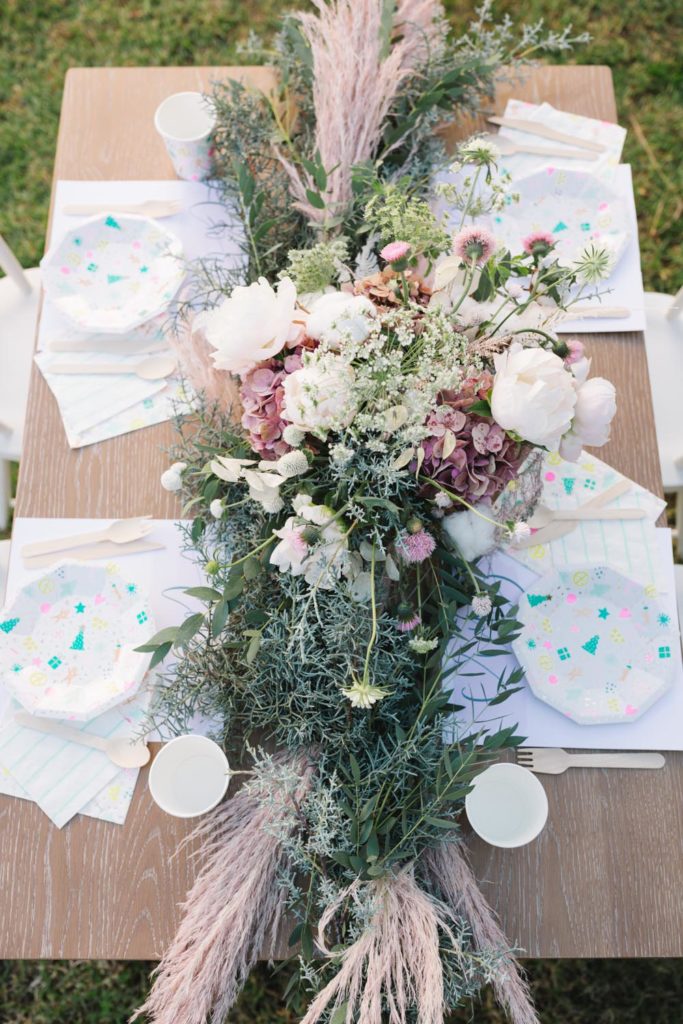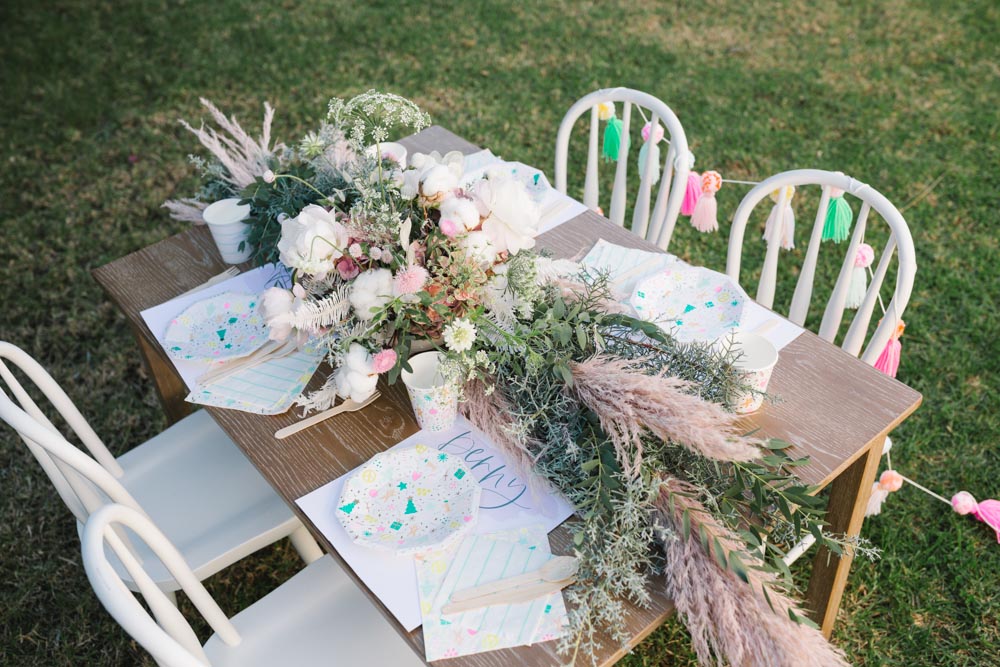 The place settings were placemats by Bare Ink Co – another way to try to keep things a little less messy… But that is almost impossible, haha!!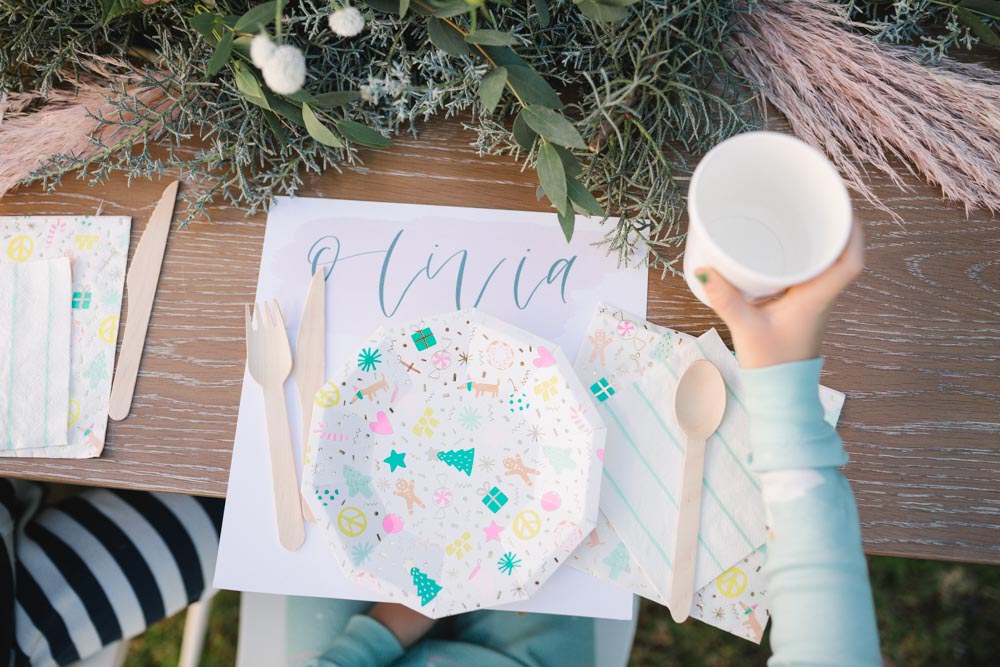 These littles were SO excited!!!  They couldn't wait to get their hands on those cookies!!!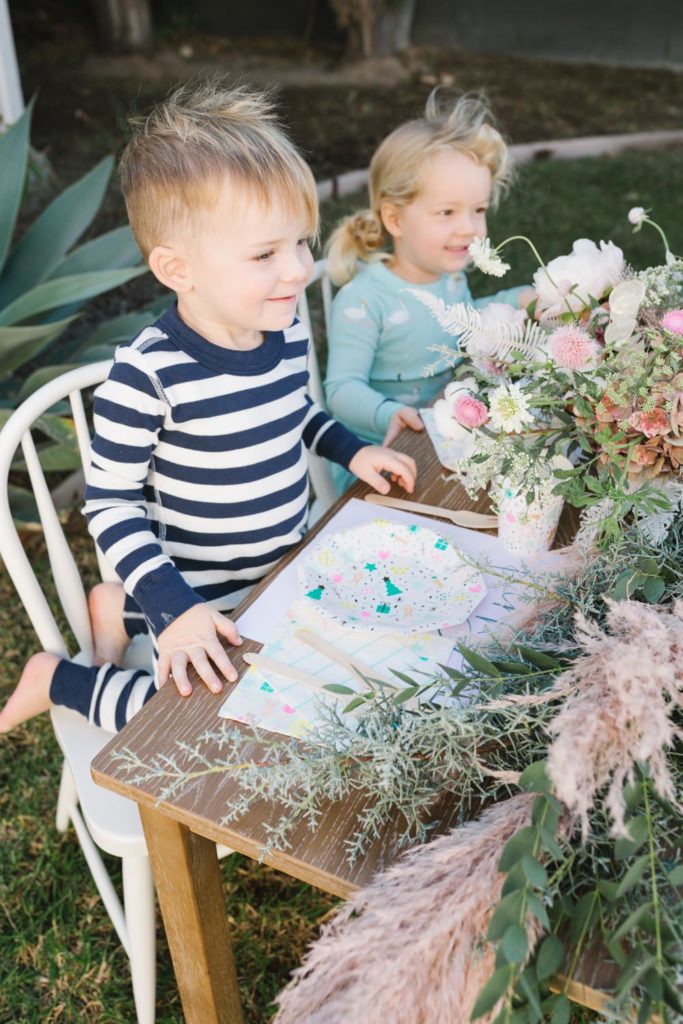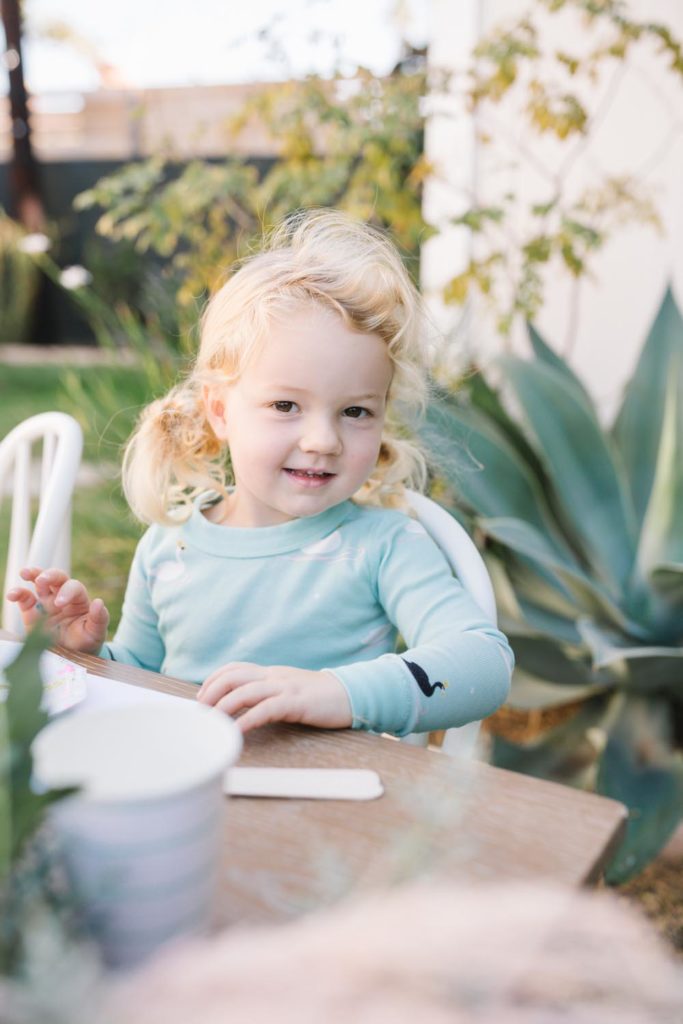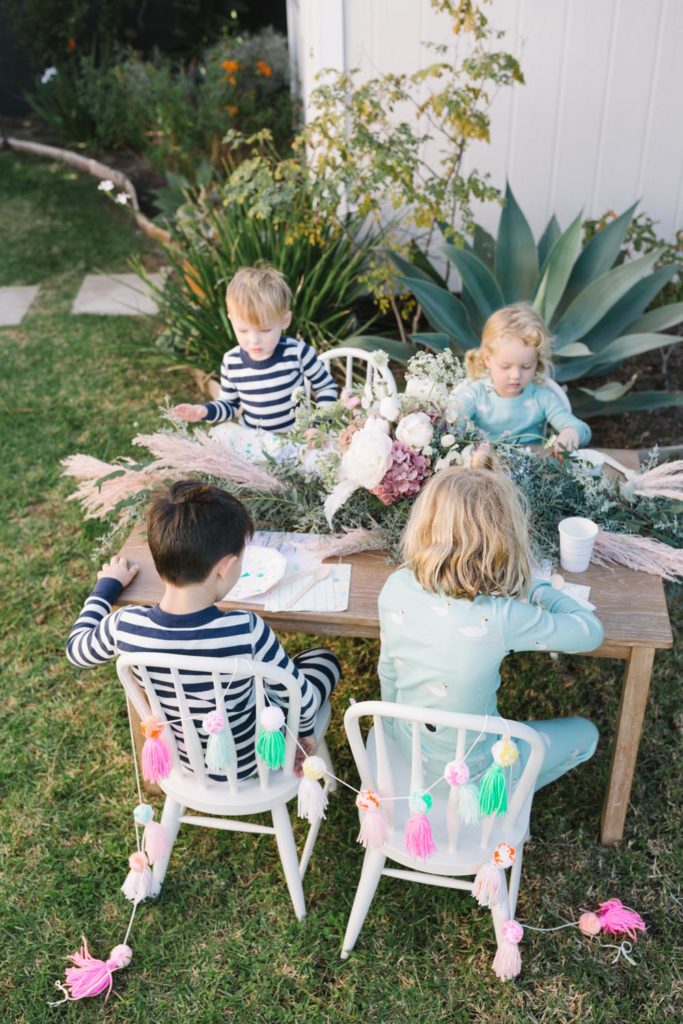 Pssst Court!!  I'll make a cookie for you!!!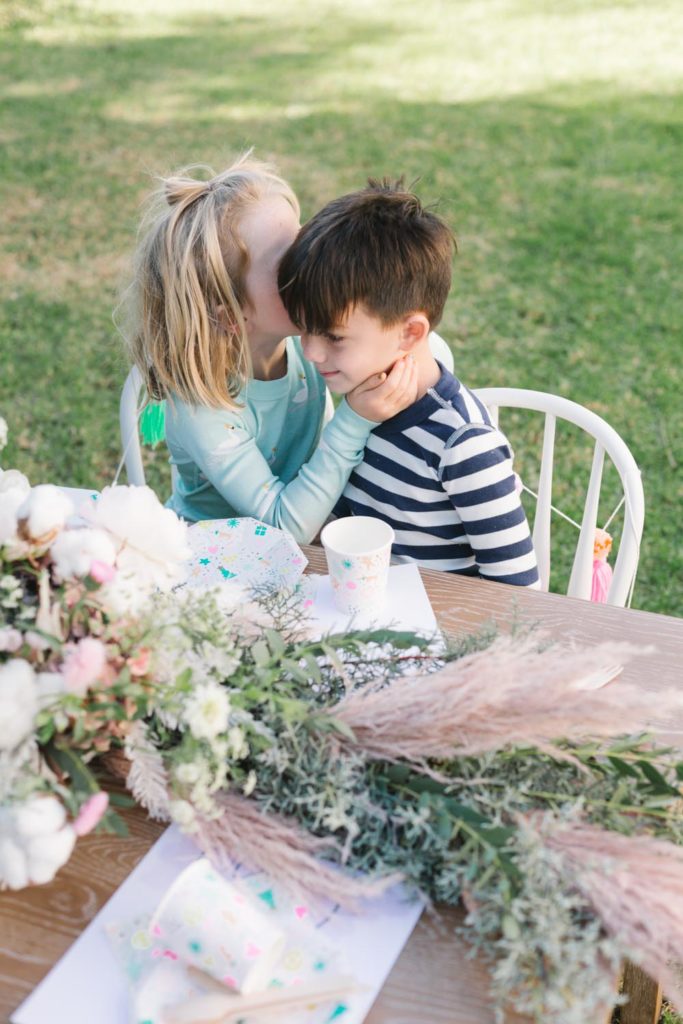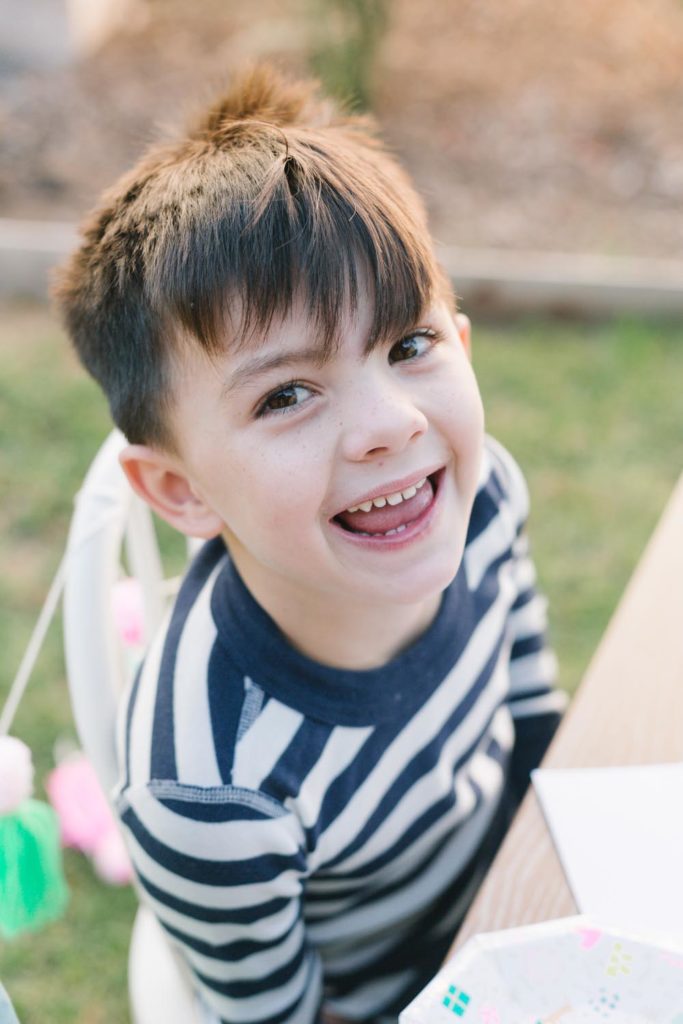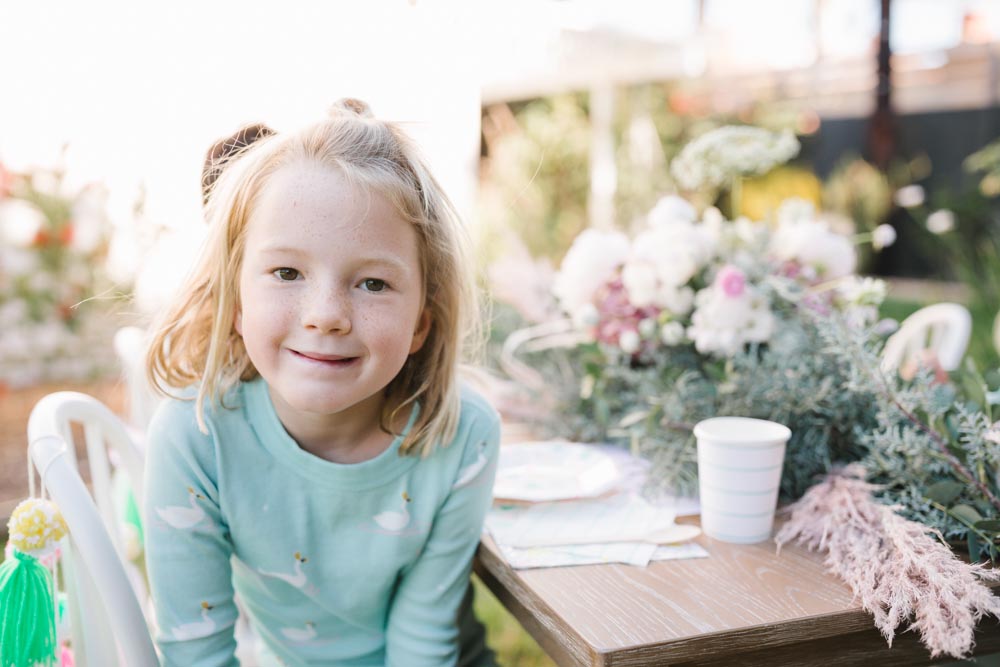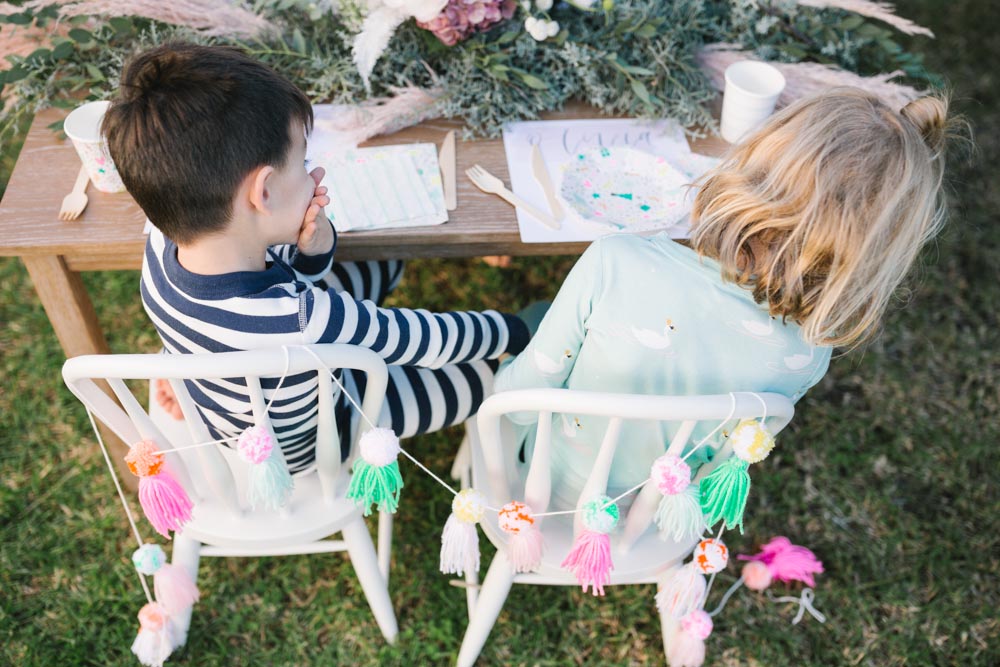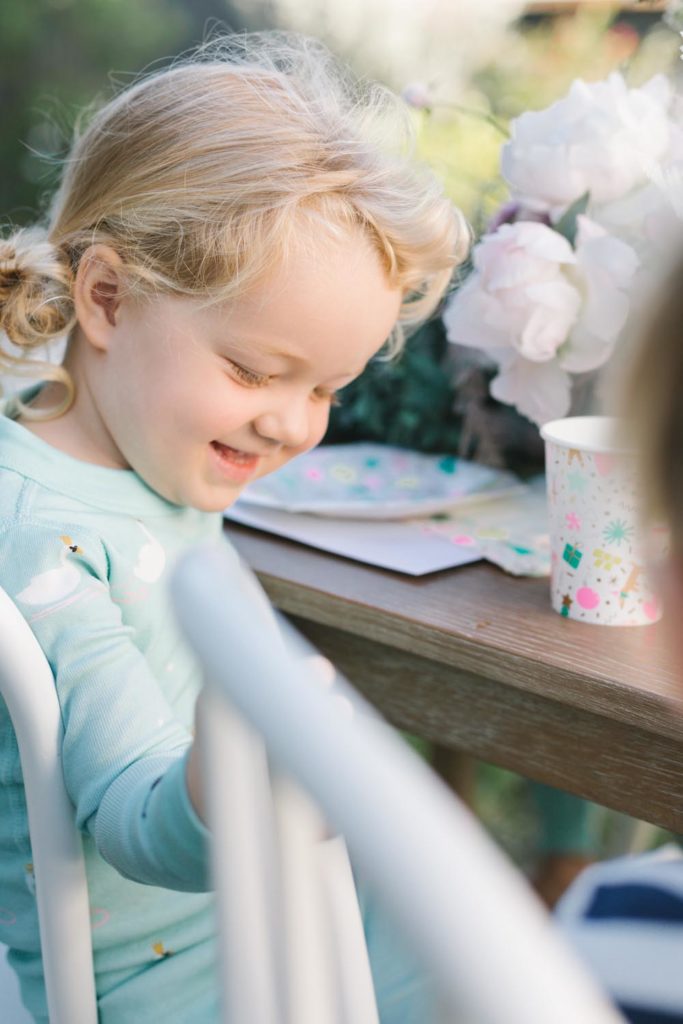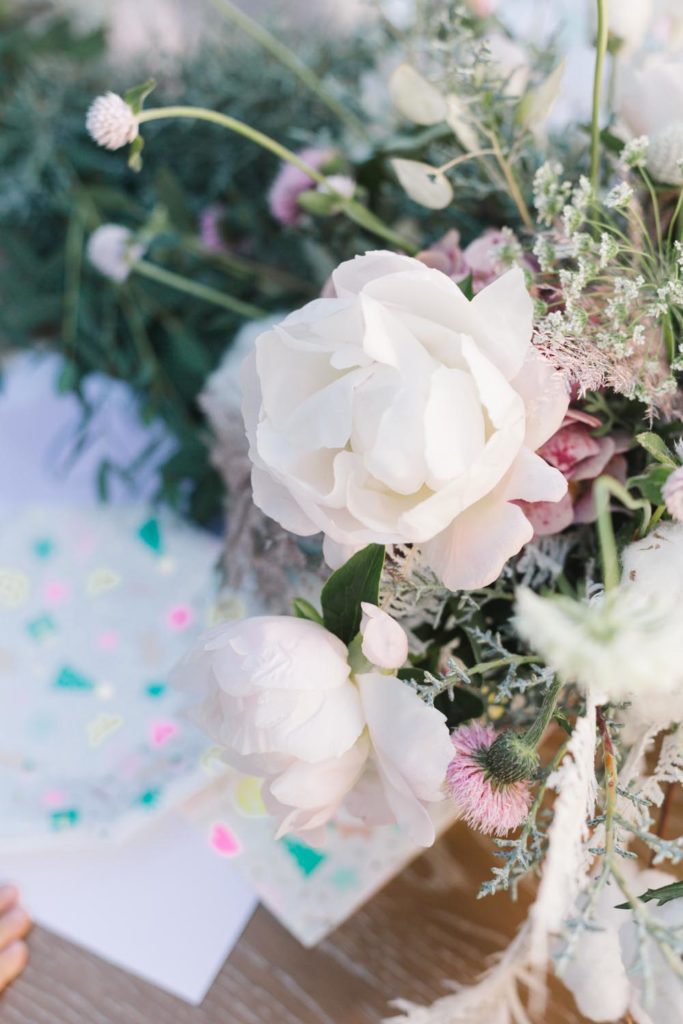 The Sweet Lemon Bakeshop set us up pretty well…  If you're ever doing a cookie party, she is your go to girl!!  She designed the prettiest cookies for our kids to try and mimic – and when I say try I'm being very generous, haha!!  Olivia, who is 6.5, did a pretty great job!!  The other littles may have gotten a little bit crazy on the frosting, but they had fun and that's all that matters!
But lets just take a minute for the prettiest cookies I've ever seen!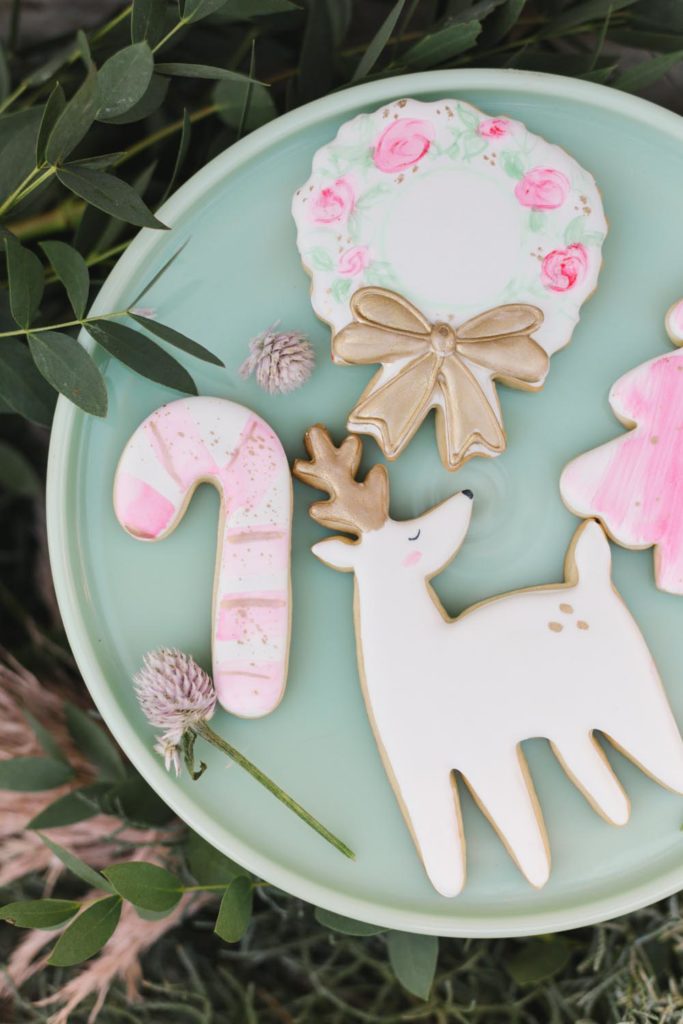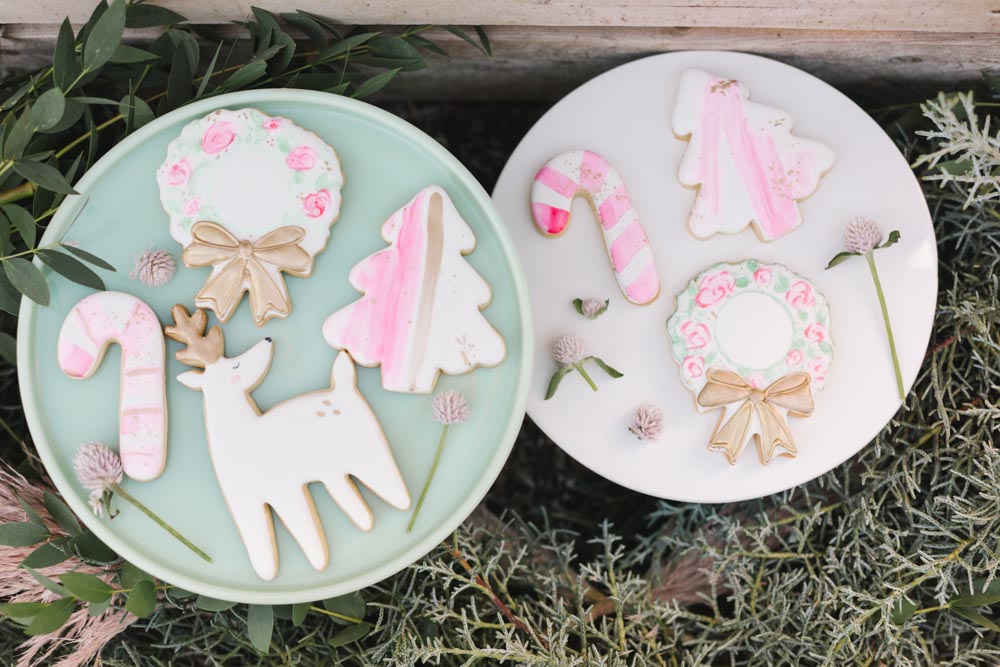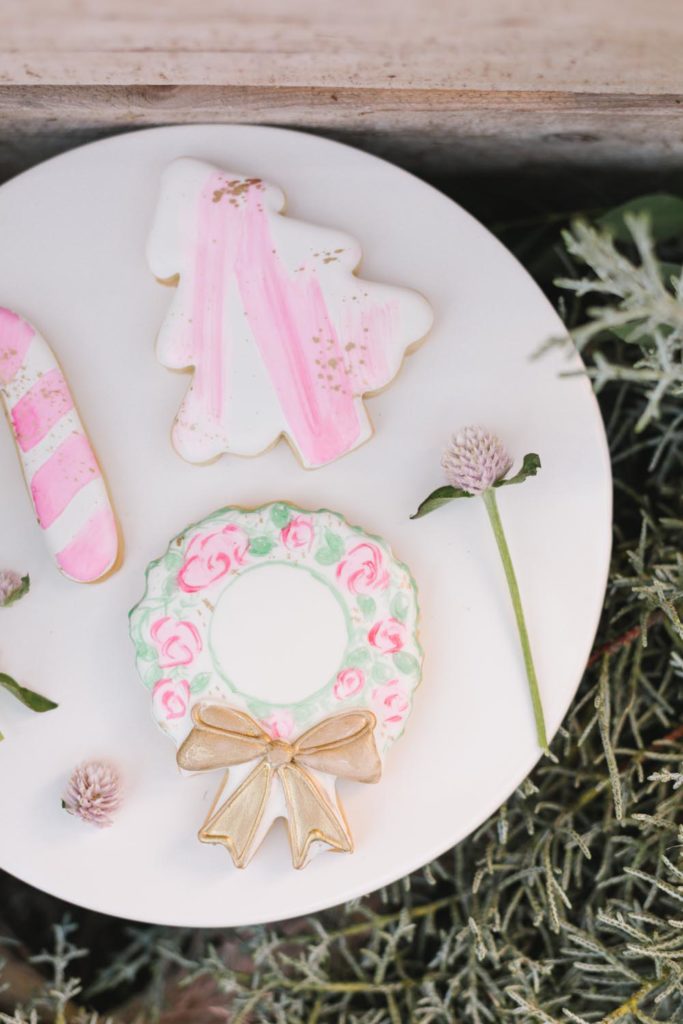 She comes with everything you need!  Multiple frostings, a ton of sprinkles and even the paint and brushes to make them extra pretty!!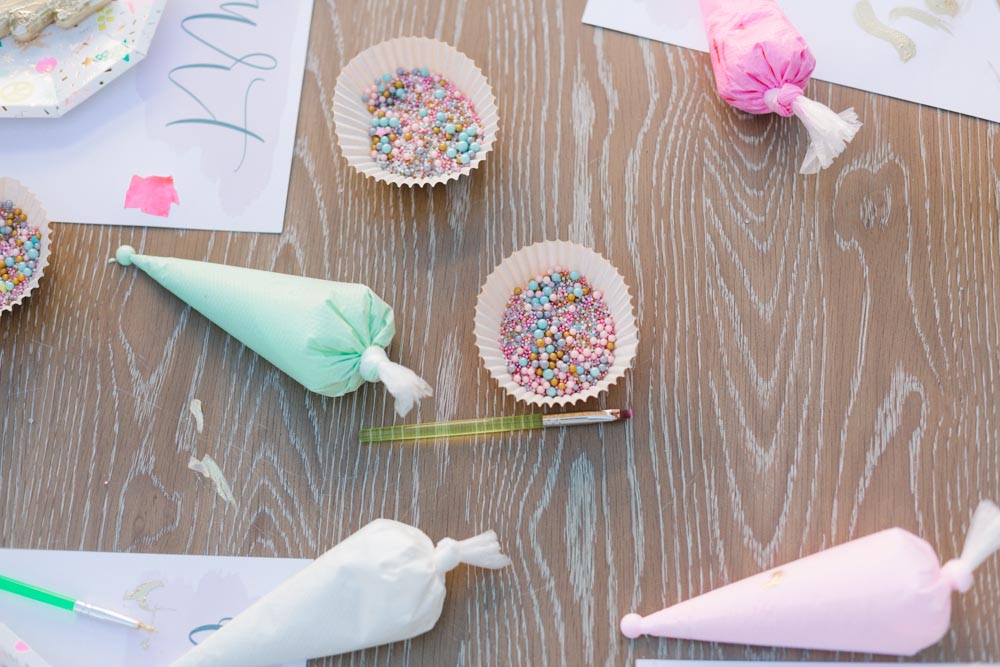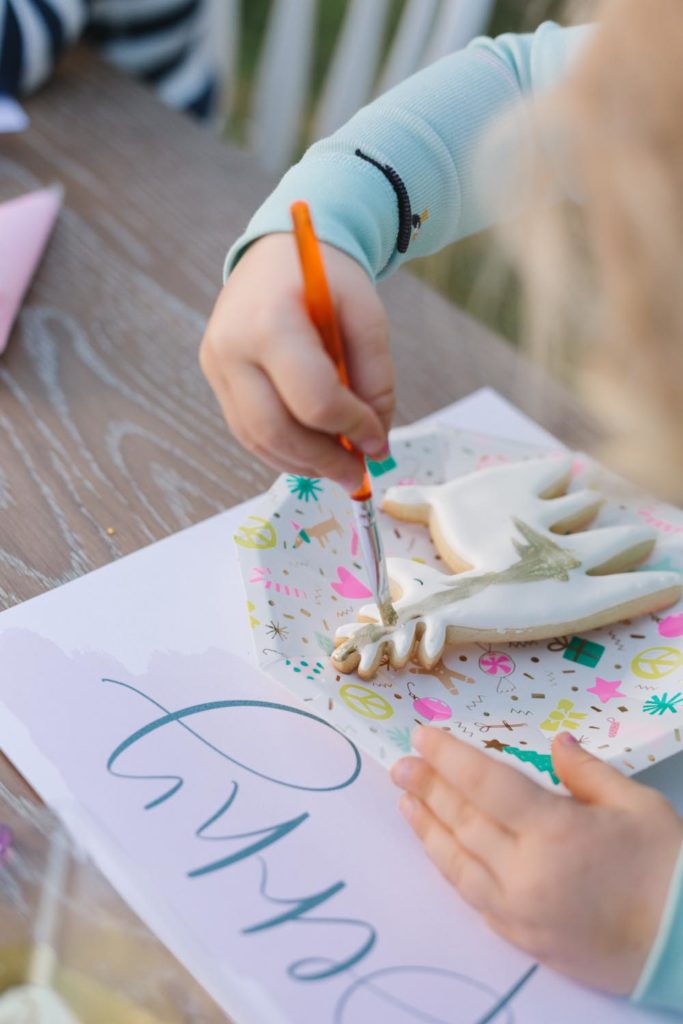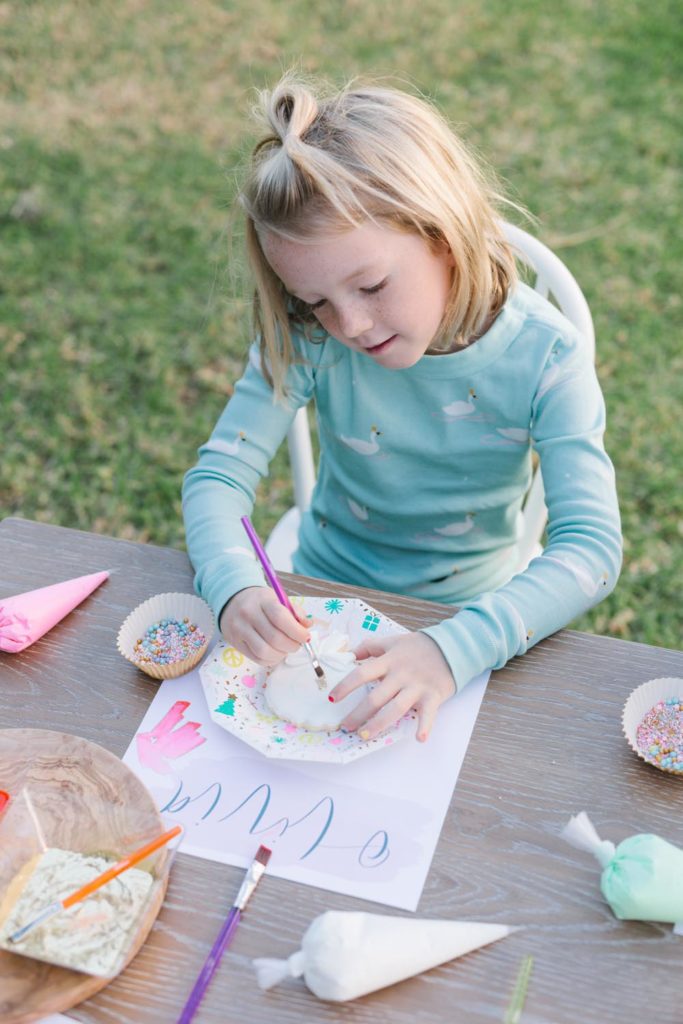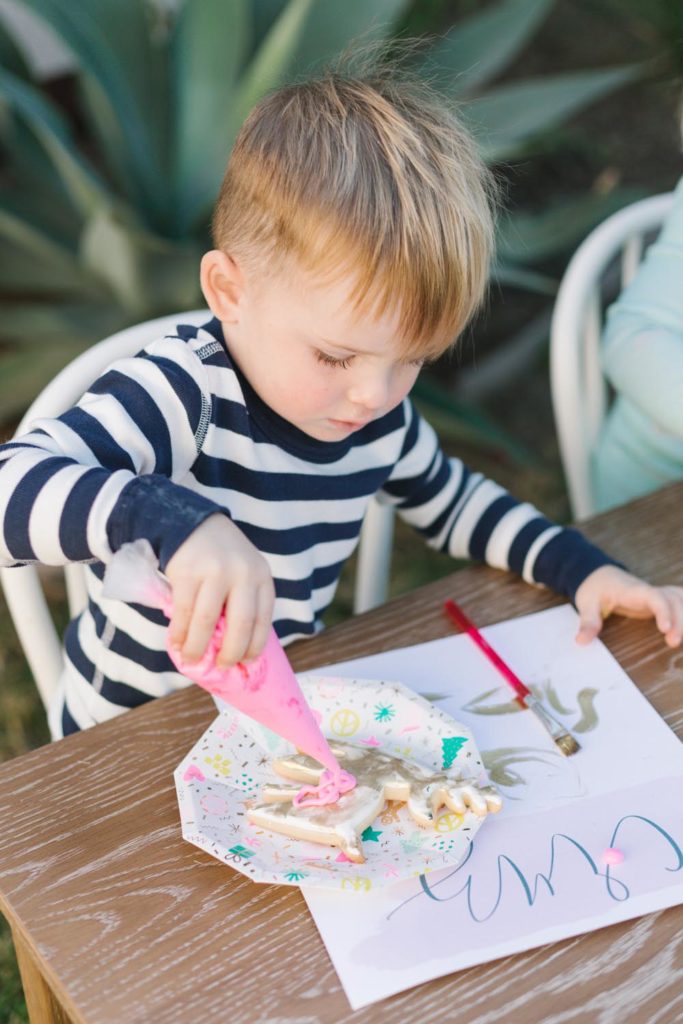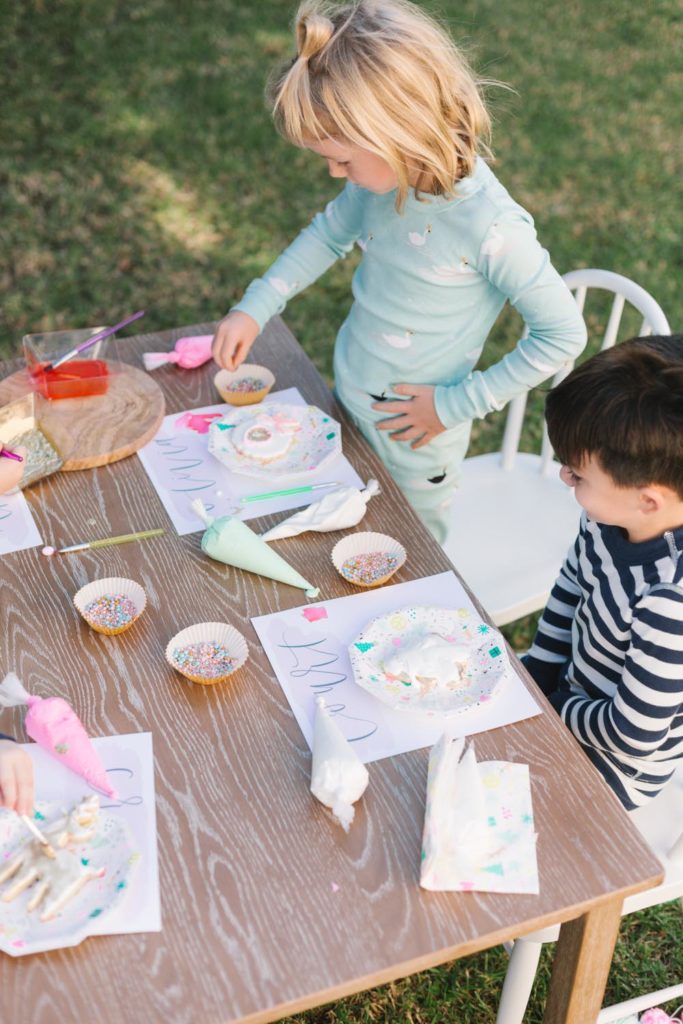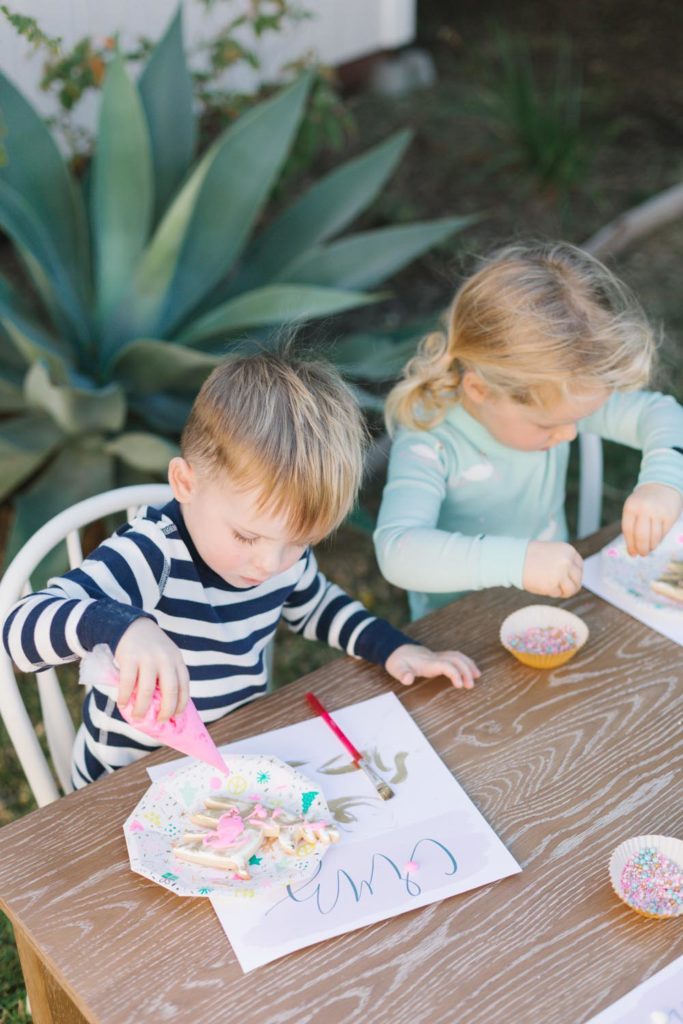 Bare Ink Co did these adorable tags so we could gift some of our cookies too!  Nothing like getting some yummy handmade treats from your favorite little people, right?!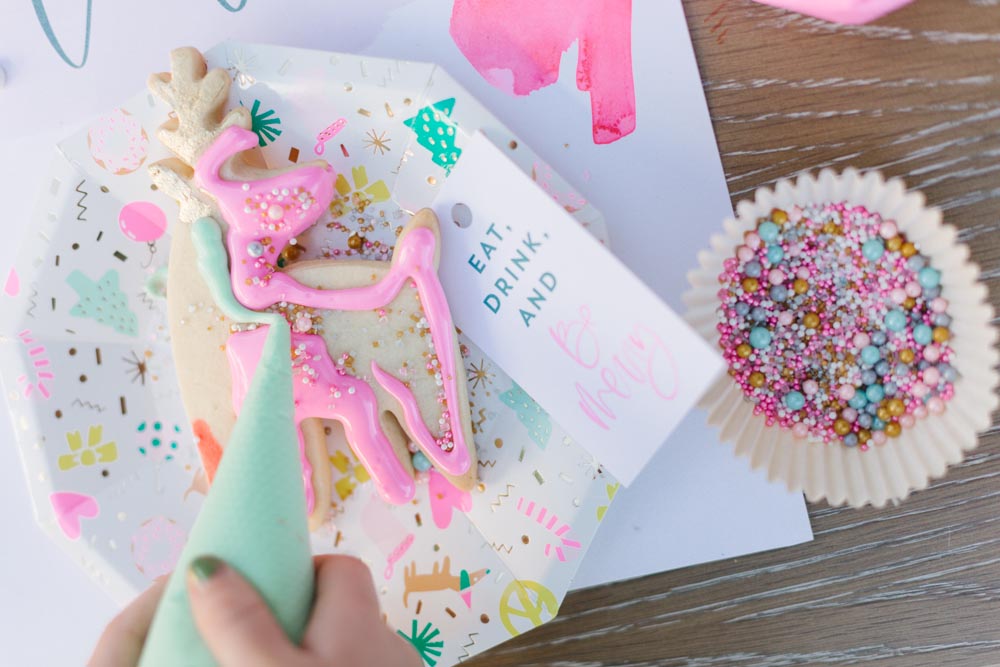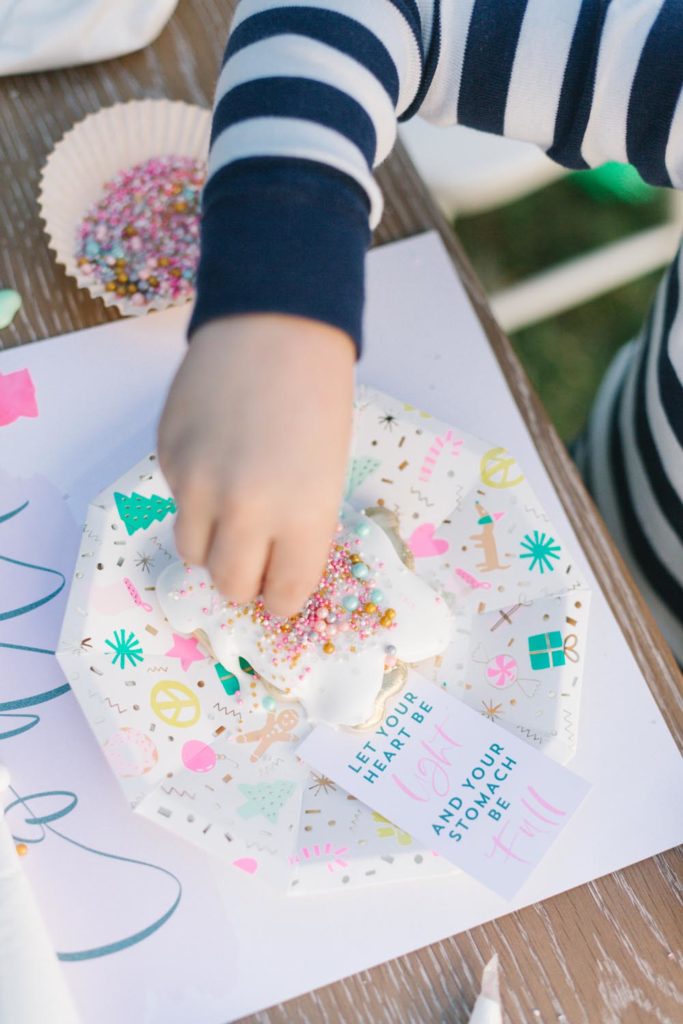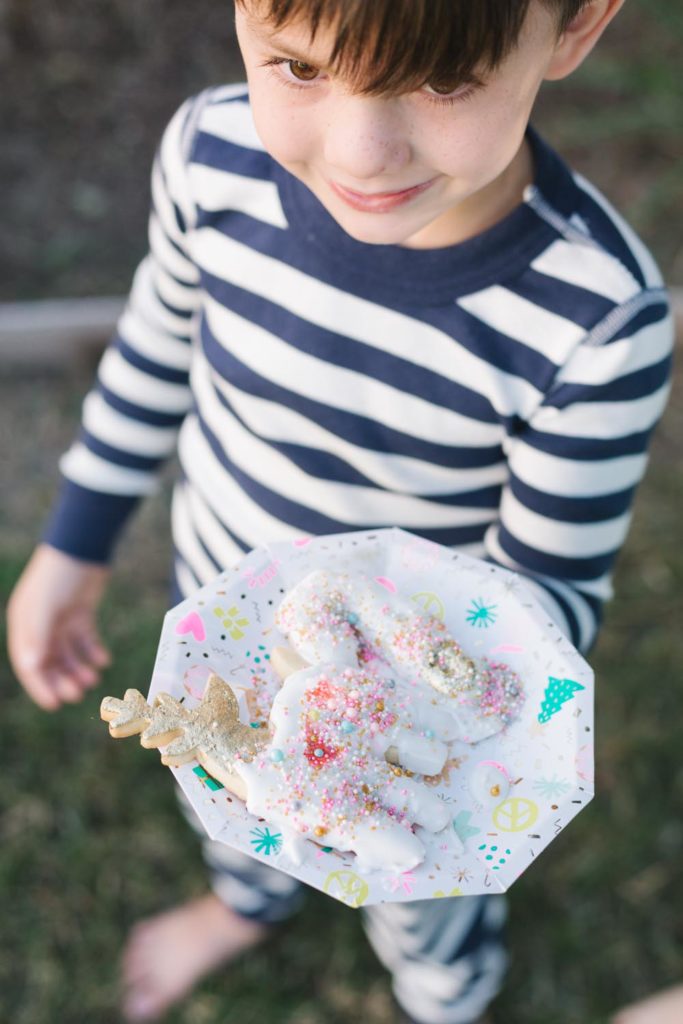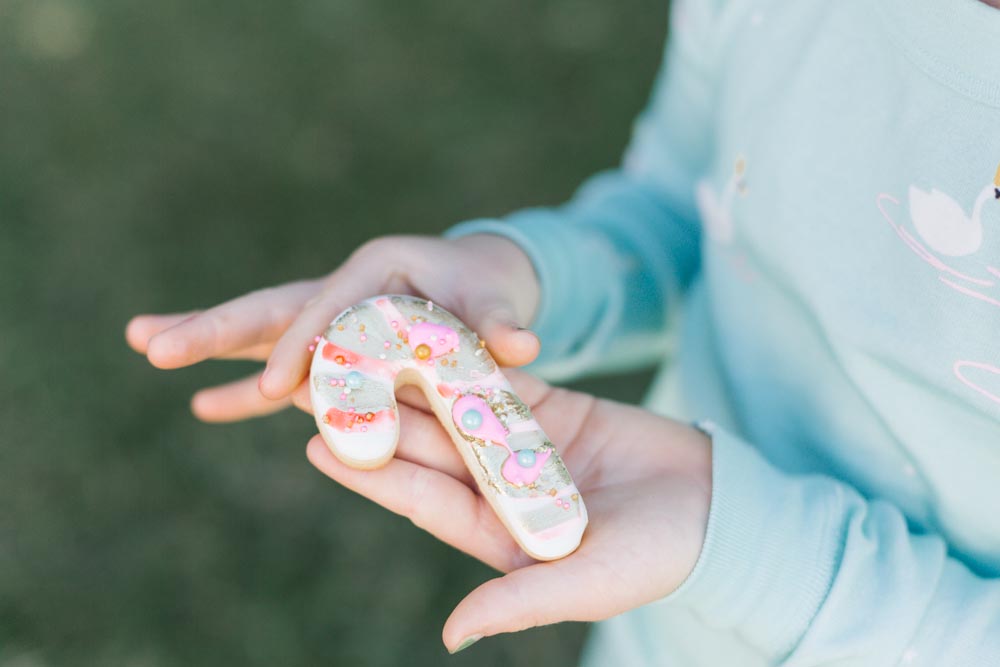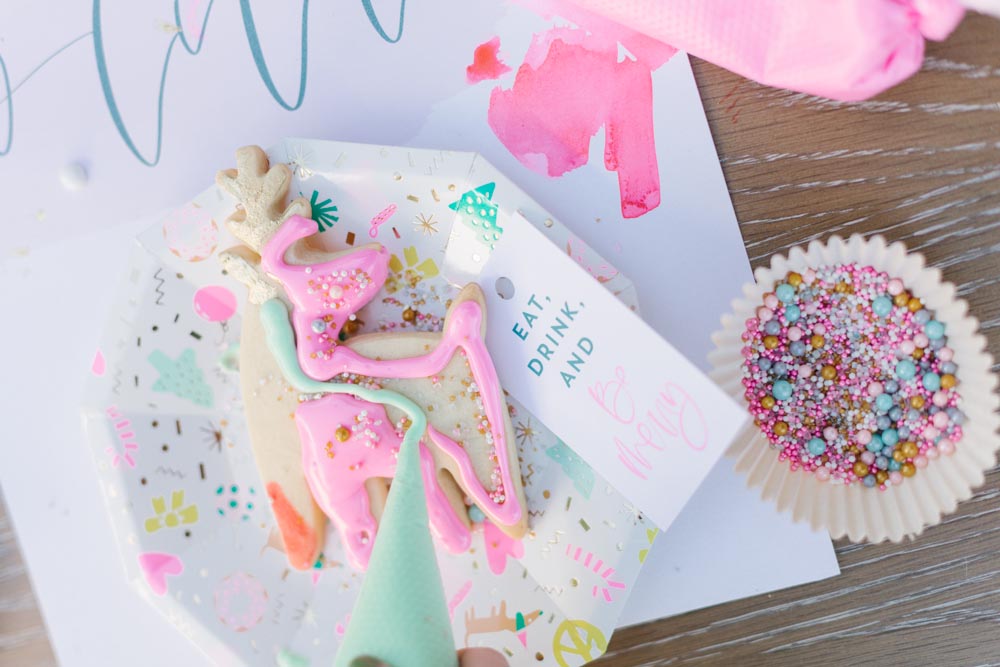 After the cookie making madness and the sugar rush, we had to get the sillies out!!!  There was some wrestling, some bed jumping and of course some cuddles!!  All in the best jammies ever from Hanna Andersson!!!  And you better believe us moms took advantage of the pajama party attire too!!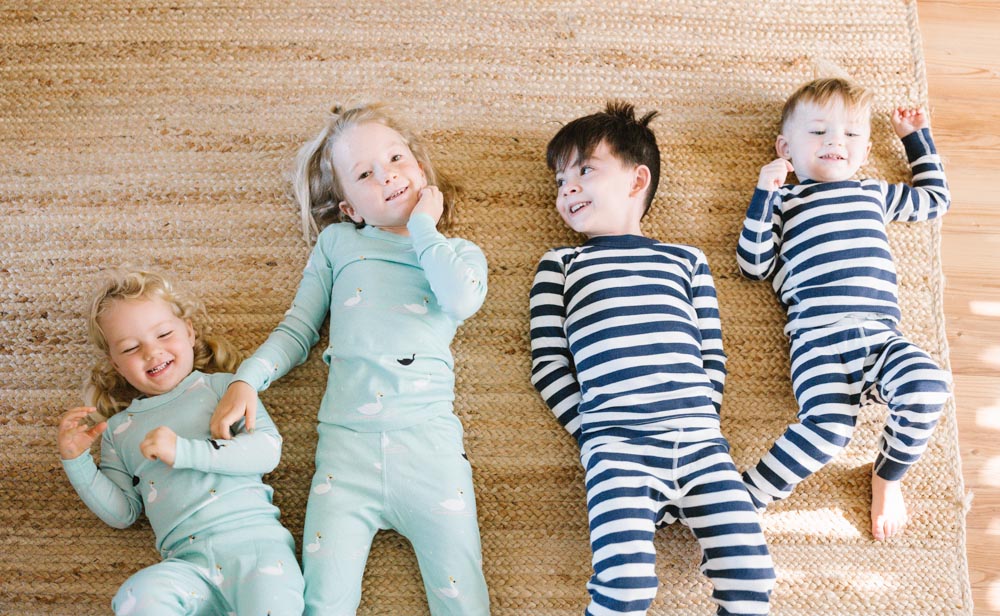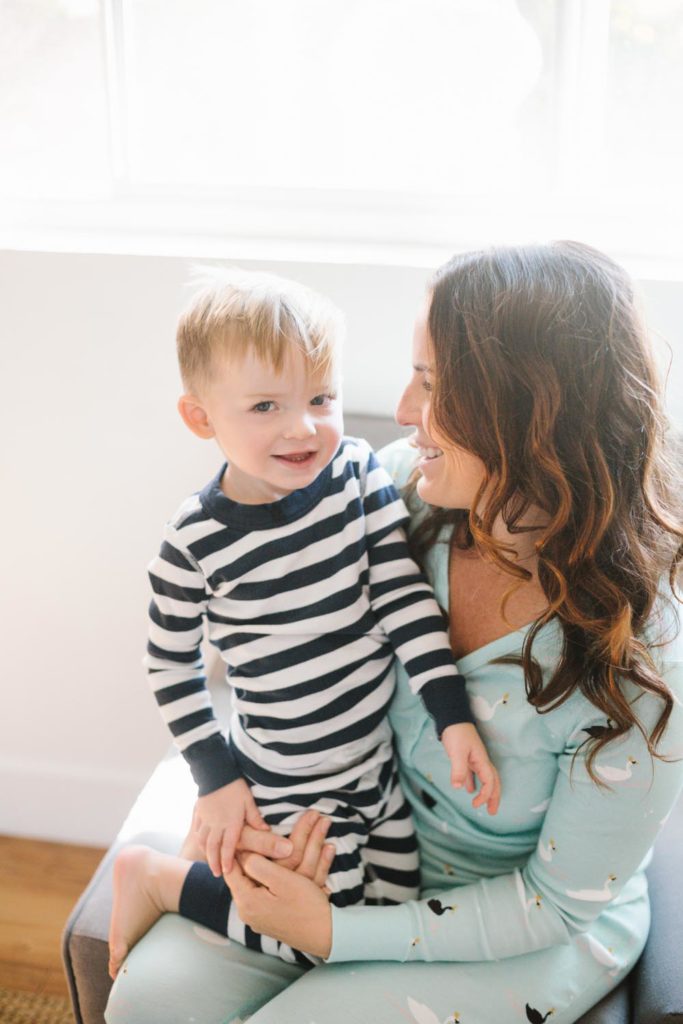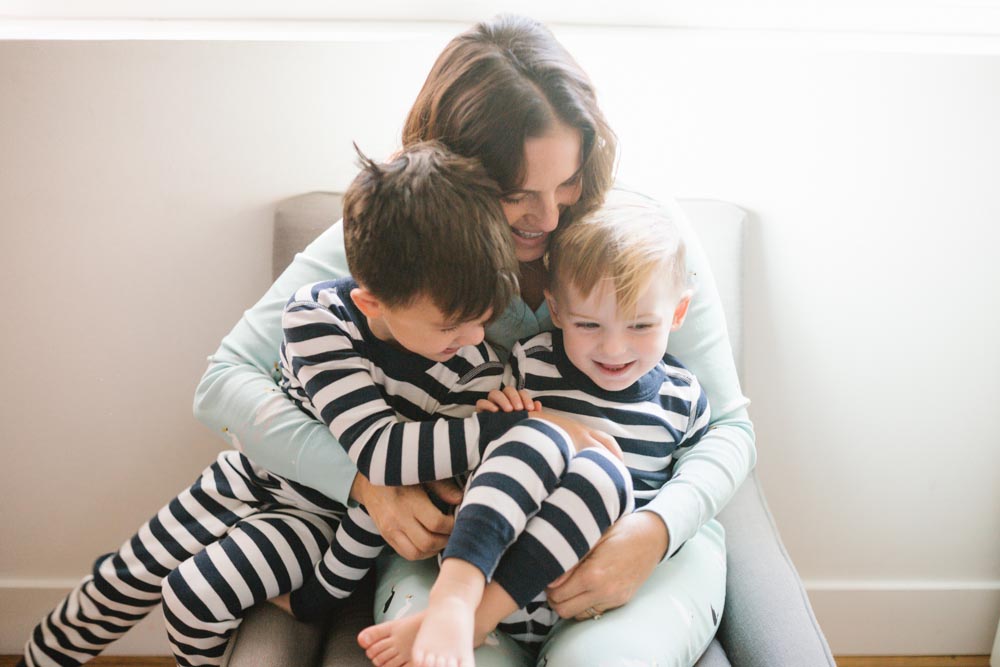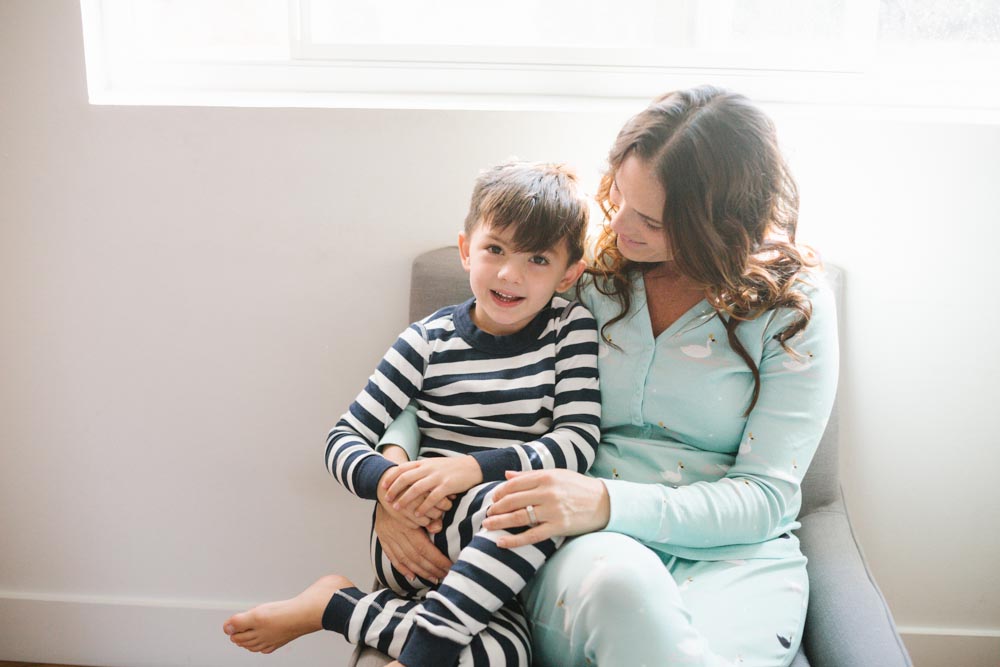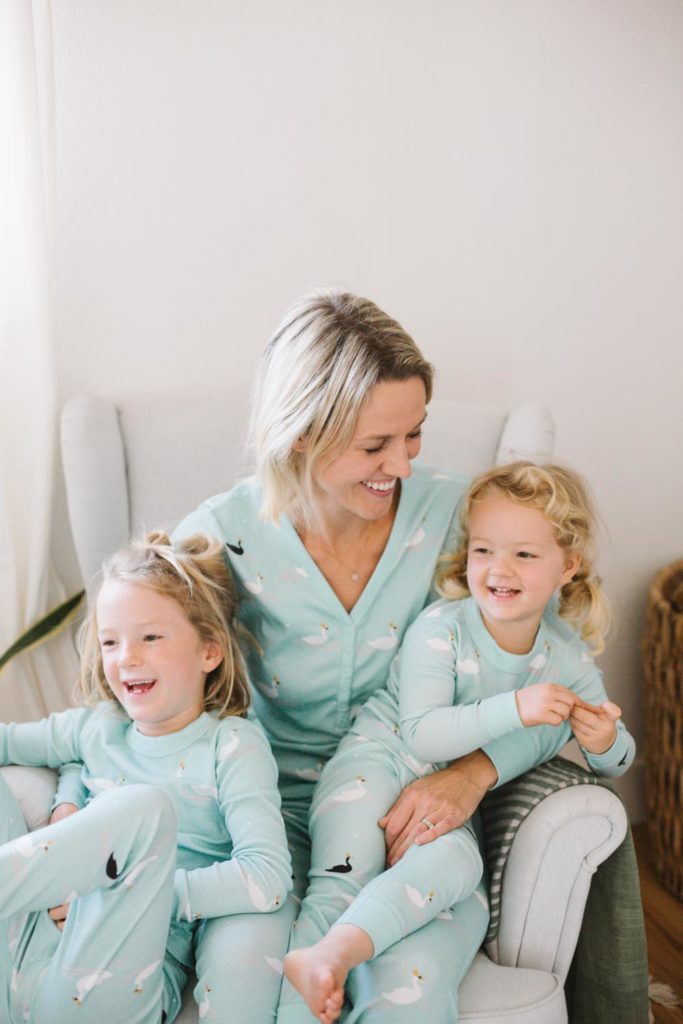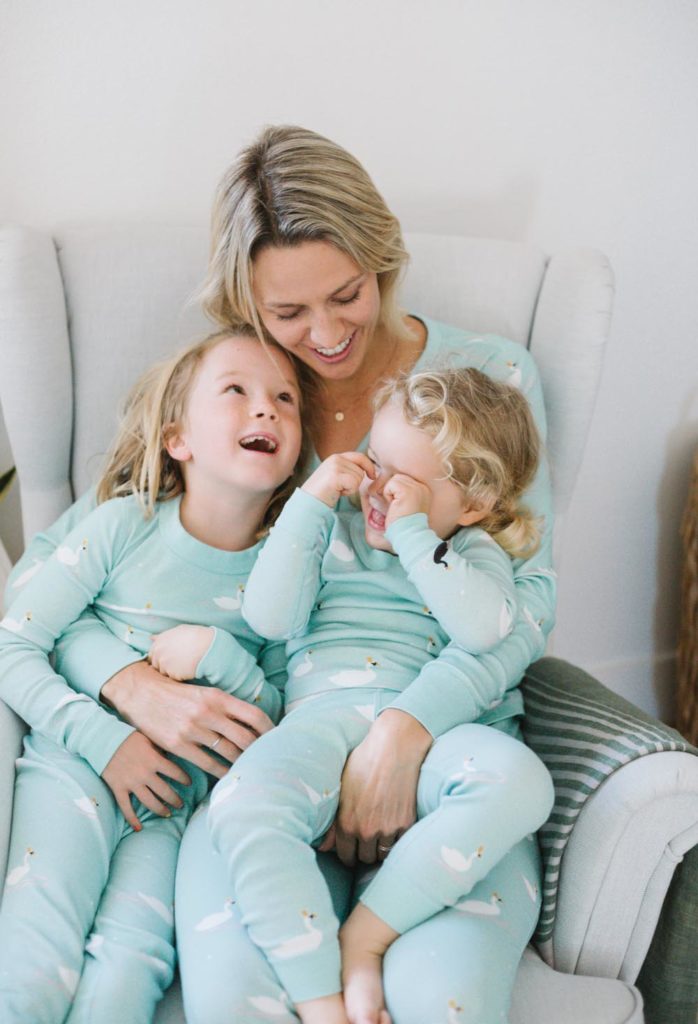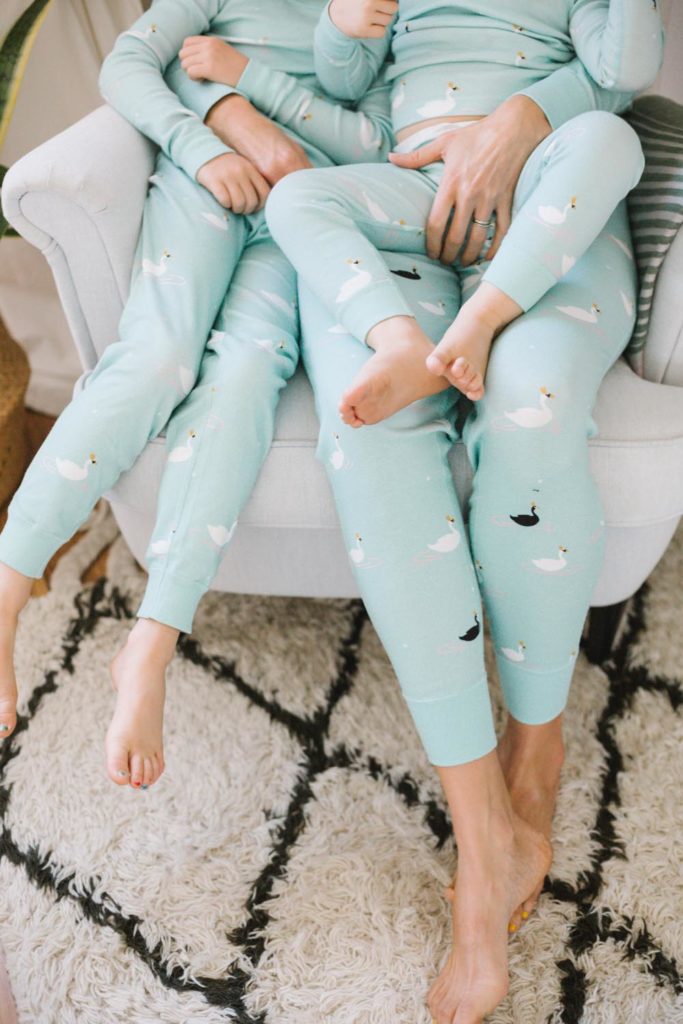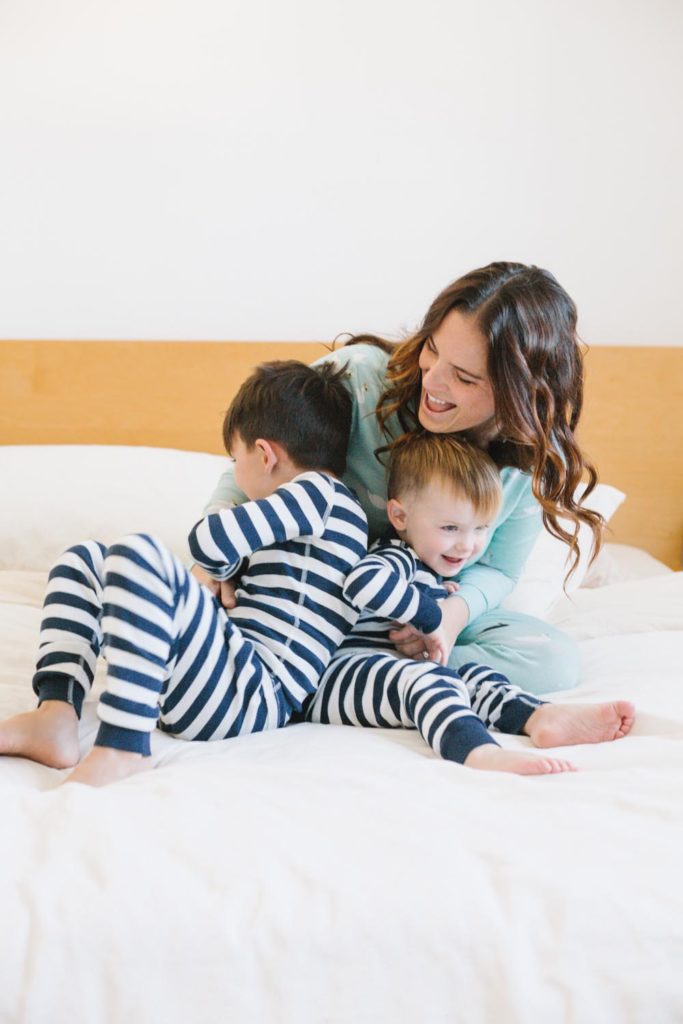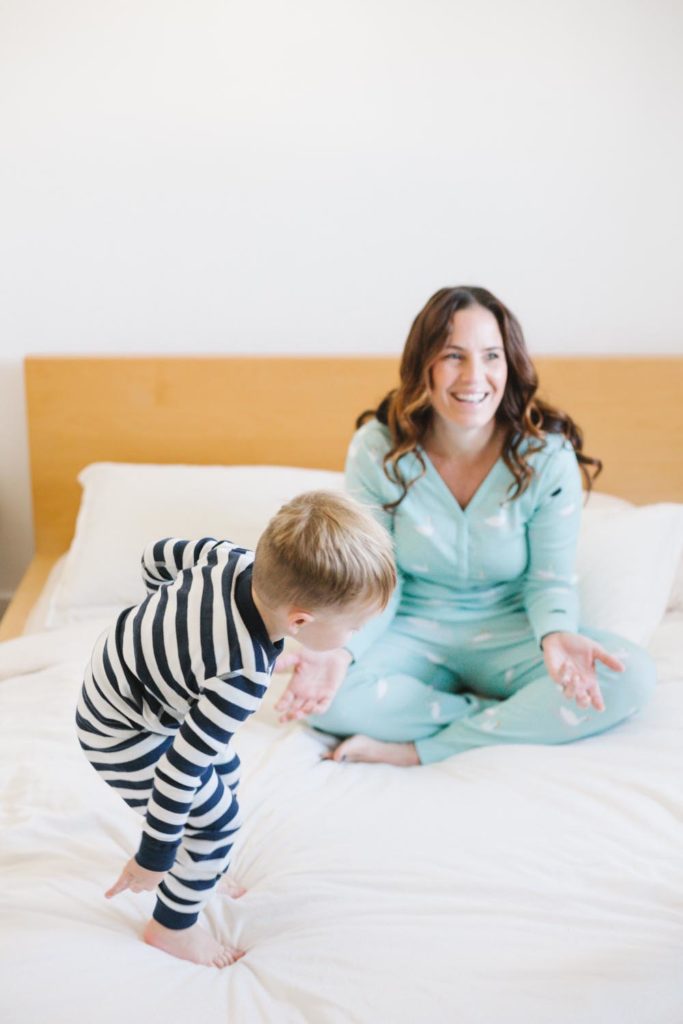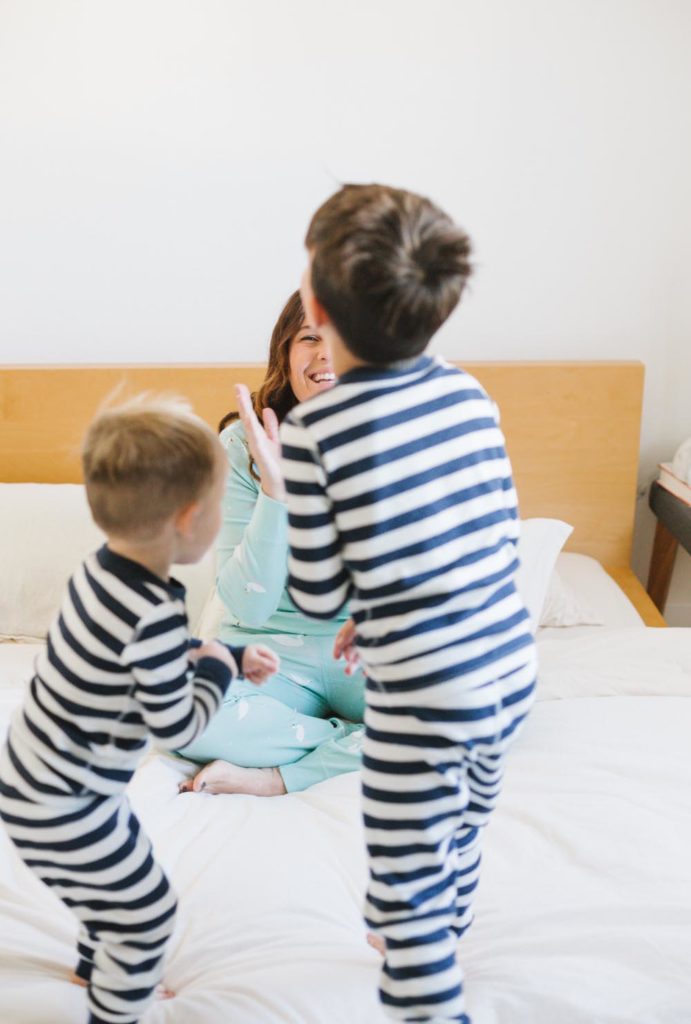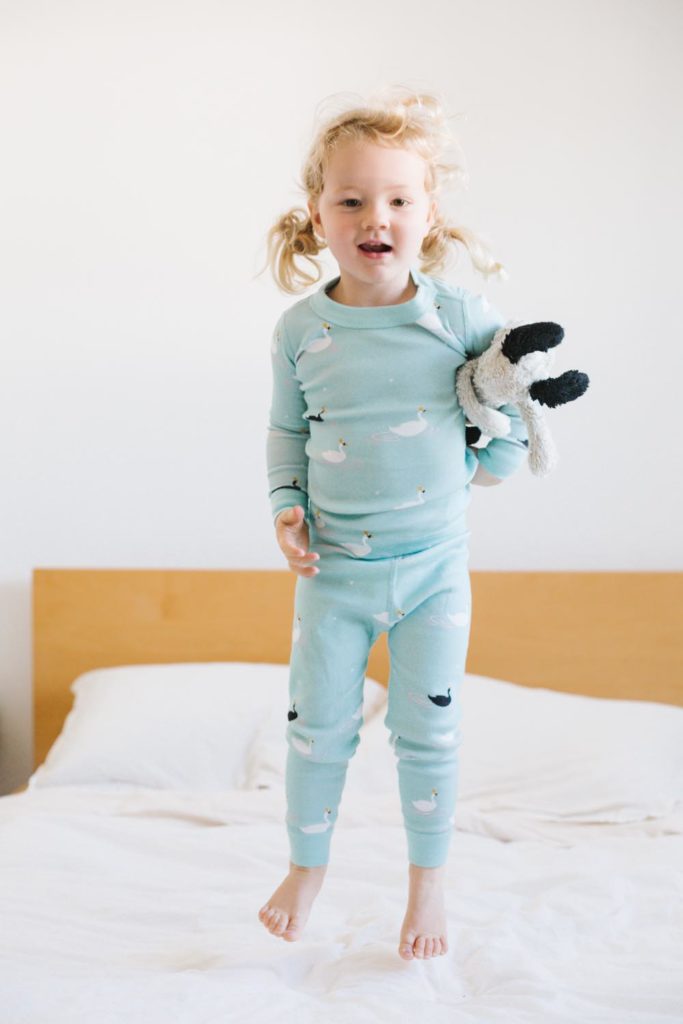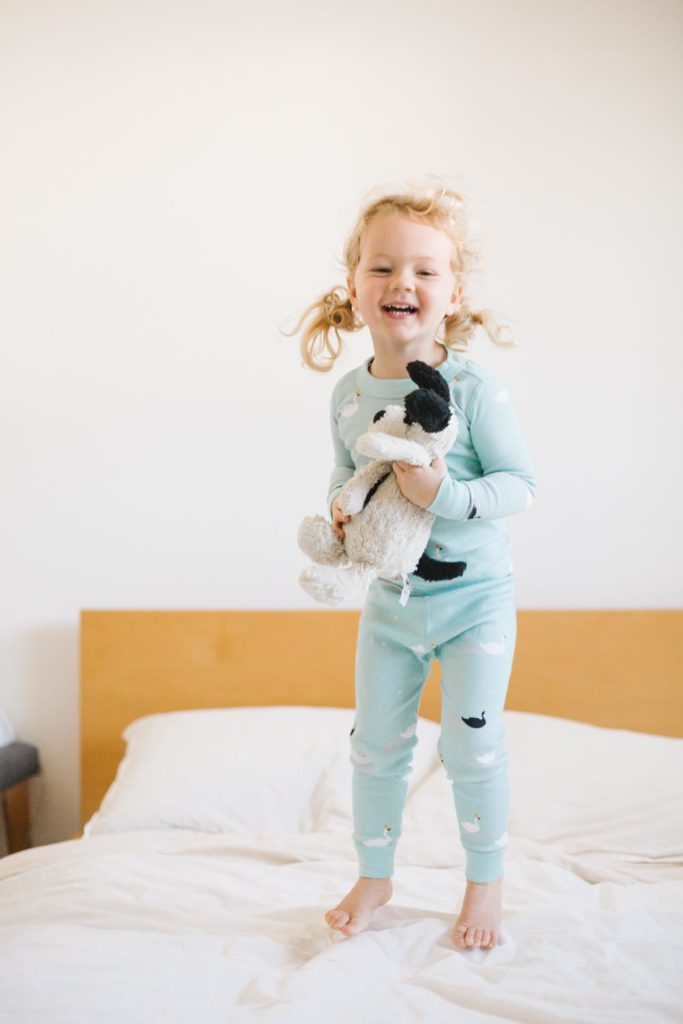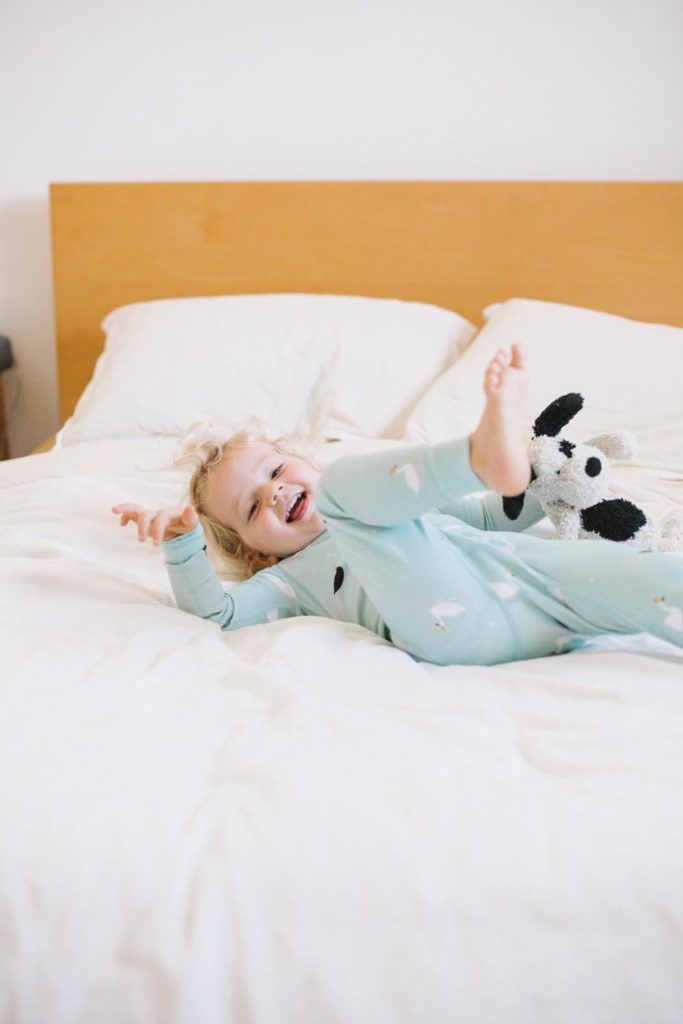 Such a fun day!  Hope you get a chance to throw a pajama cookie party fo your own!!!
xx
Jacquelyn