Well, my second son has turned one!  Cruz turned one in August and we celebrated with a jungle party!  Get it?!  Jungle Cruz?!  We went all out with a fun party for all the kids, even big brother Court.  And really, our theme was perfect because it was the hottest week of the year and we have no air conditioning!  So… It was a hot sweaty mess full of lots of happy faces celebrating our little man!
Boy parties can be tough… There are only so many themes you can do and to be honest only so many decor options.  I find myself doing succulents most of the time because it's difficult to find florals that work for a boy's party.  But this was the perfect opportunity to switch it up!  I was excited to showcase how to do a "tropical" party for a boy and really love how it turned out!
This party is also featured on 100LayerCakelet and Lauren Conrad today!
Photos by Megan Welker
Let's start with this photo, I mean… I can't even!!  It turned out better than I could have ever imagined!  I had asked my dear friends over at Wild Child Party to make an amazing balloon installation and they blew my mind.  We decided on colors and they came up with this amazing piece!  Rooted & Wild added the perfect amount of greenery to make it even more amazing.
I found the animal masks on Amazon, I love how they looked on the wall!  I really wanted to have a large sticker made saying "Cruz is One" but didn't have the time in the end.  But my Letterfolk sign worked perfectly!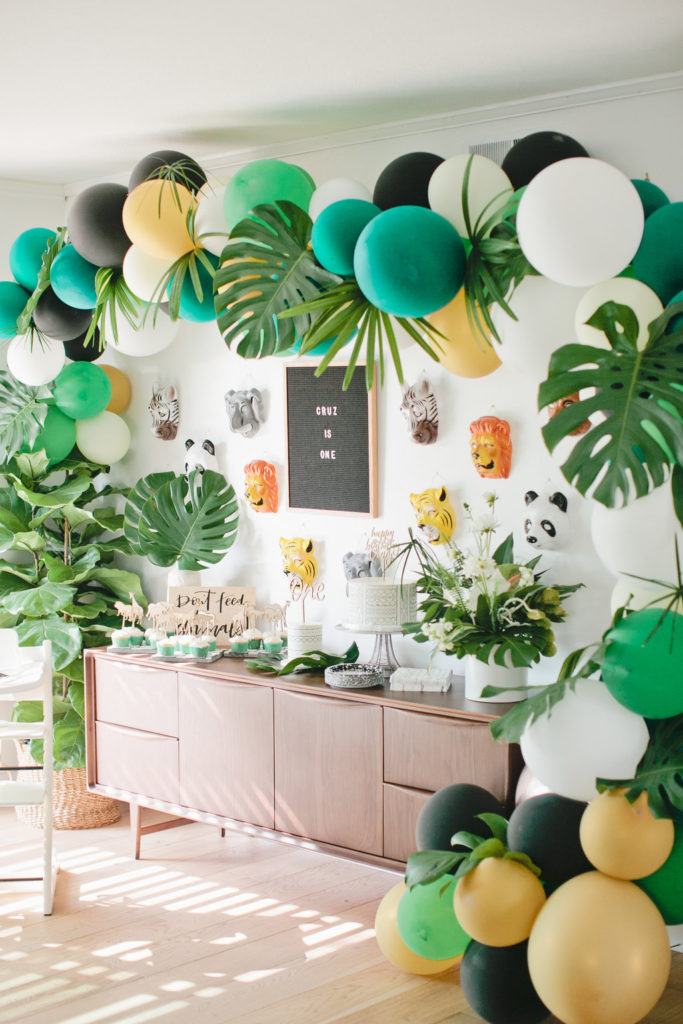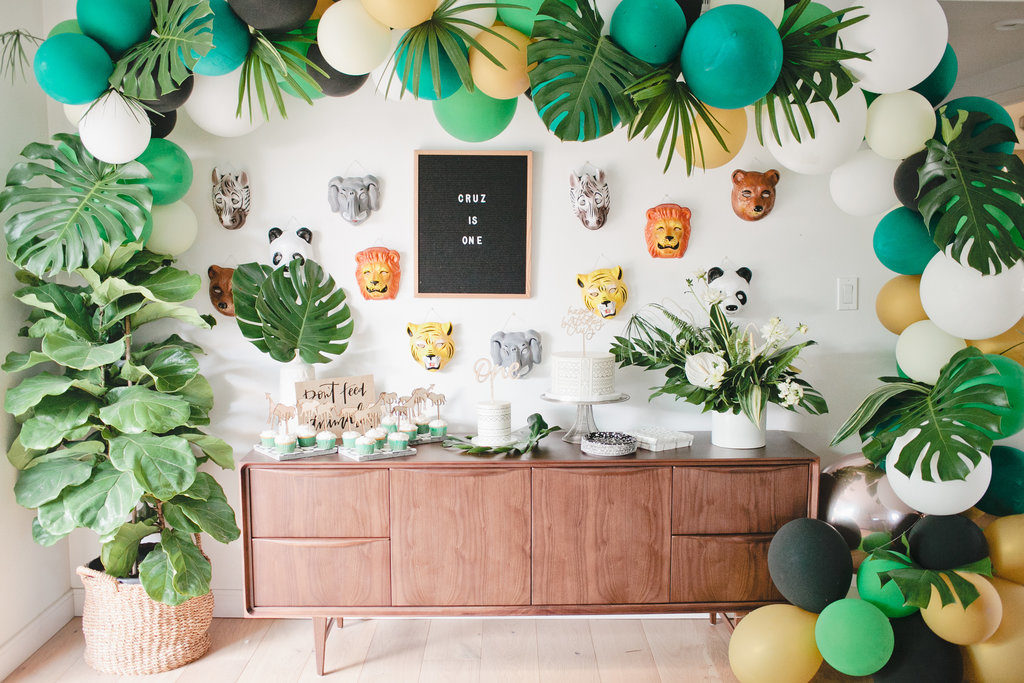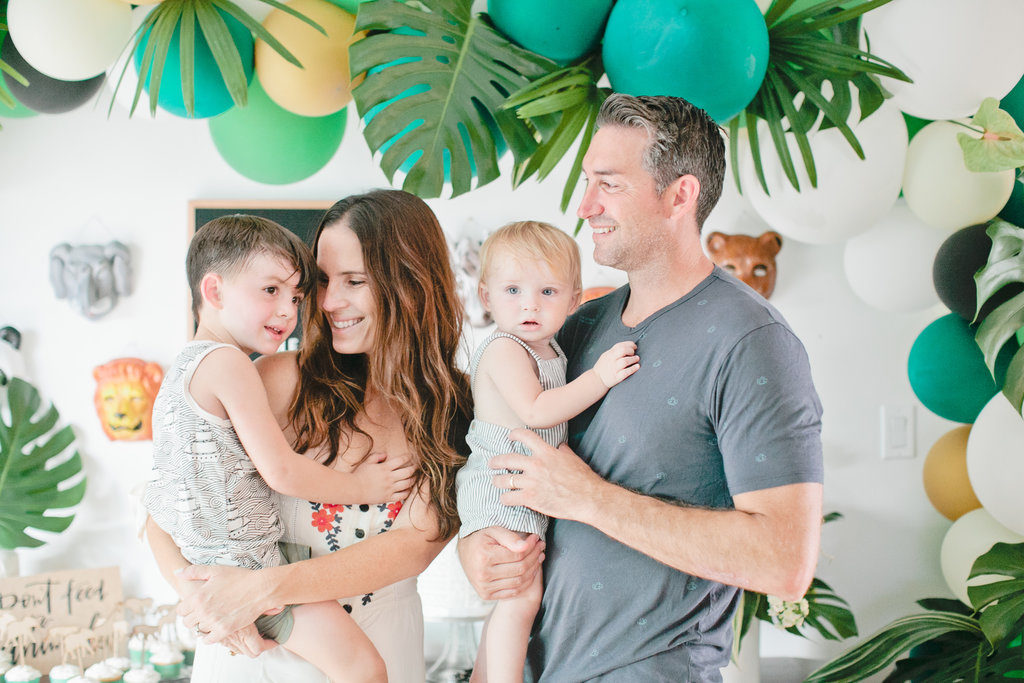 The cakes were by Sweet & Saucy Shop, they never disappoint!  I had them do mud cloth printed cakes and they were so amazing you guys!!  My friend Courtney from Poppy Jack did the cake and cupcake toppers in wood.  And how pretty is that floral arrangement by Rooted & Wild?!  See, boys can have flowers at their party too!!!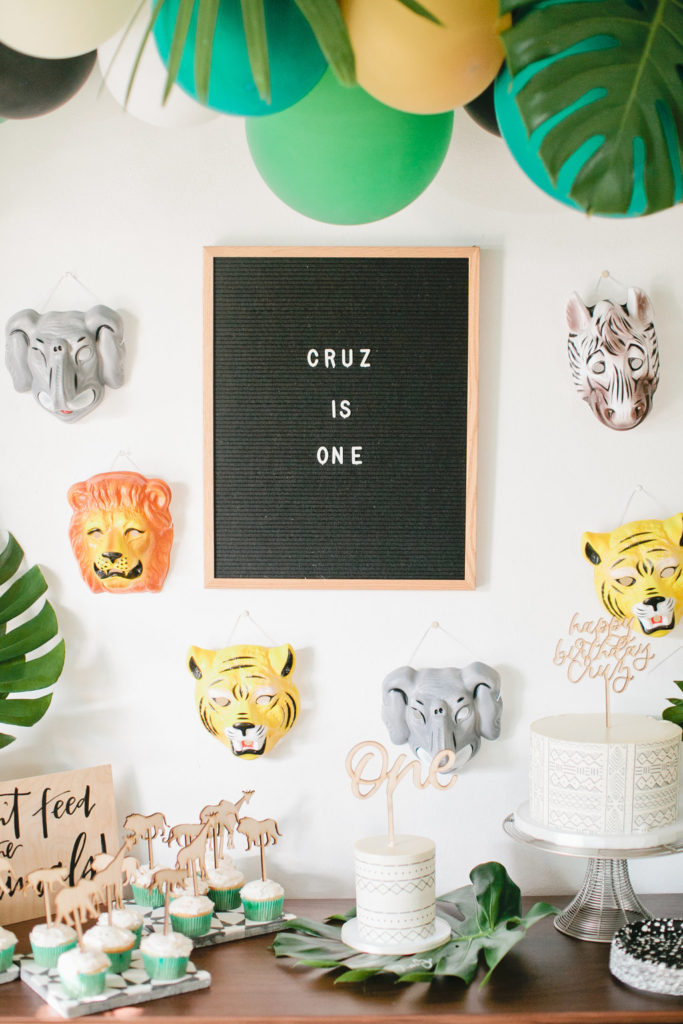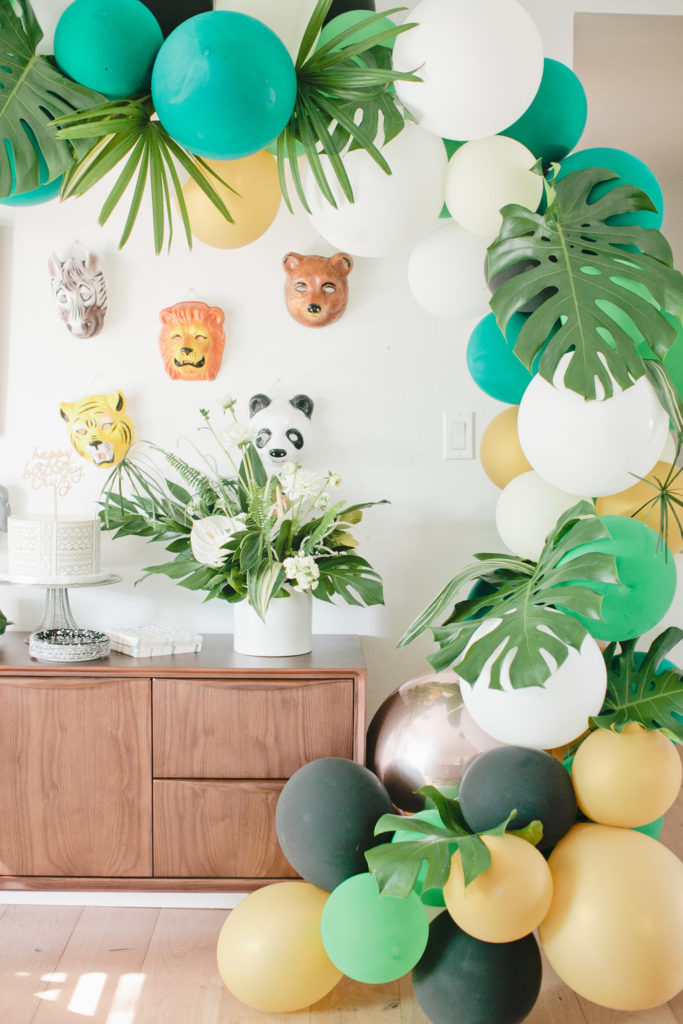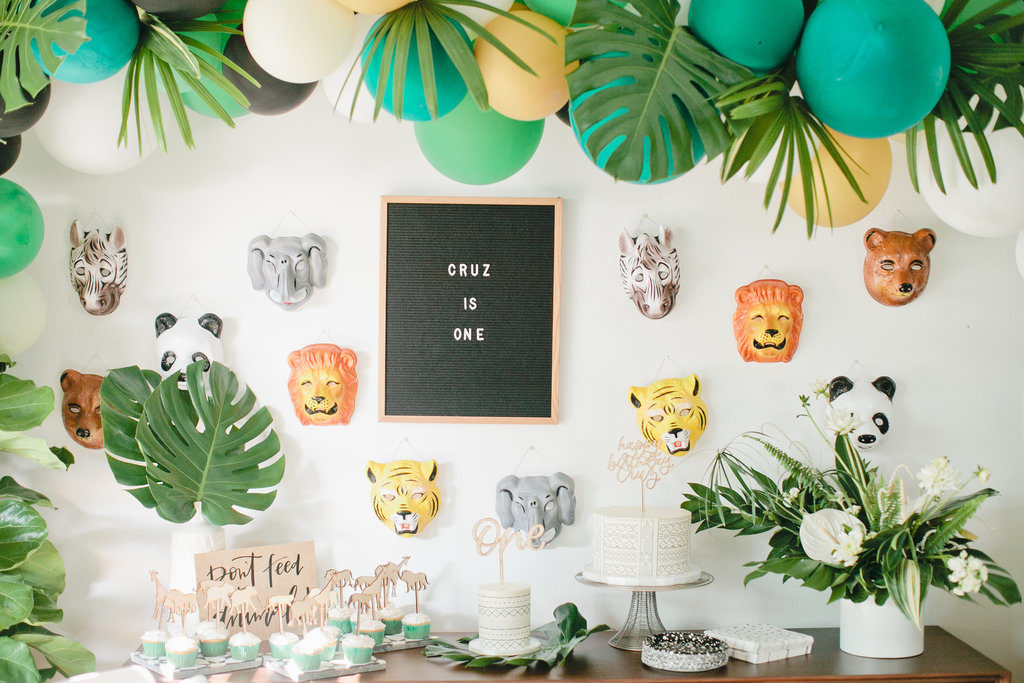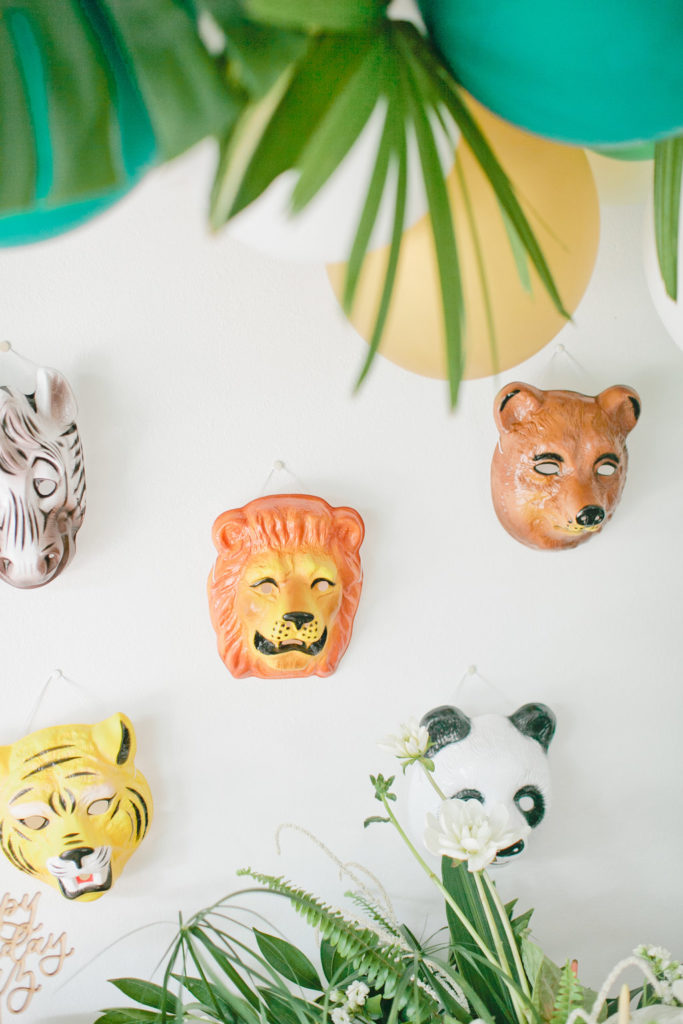 My other buddy, Meghann Miniello, did the invite and all of the signage.  Isn't this so perfect for a jungle party?!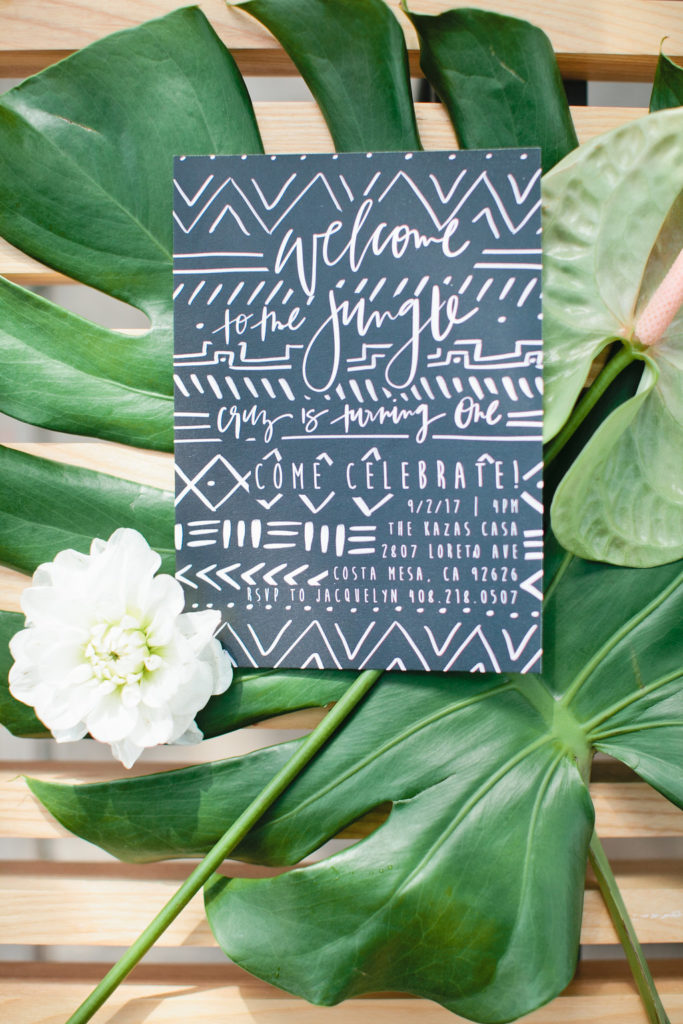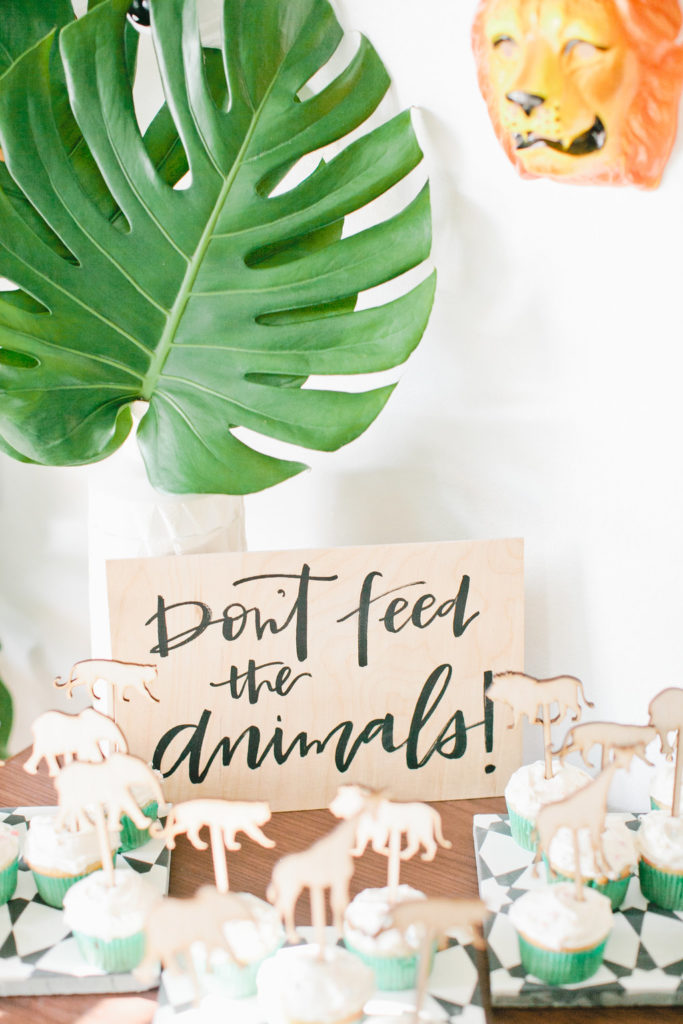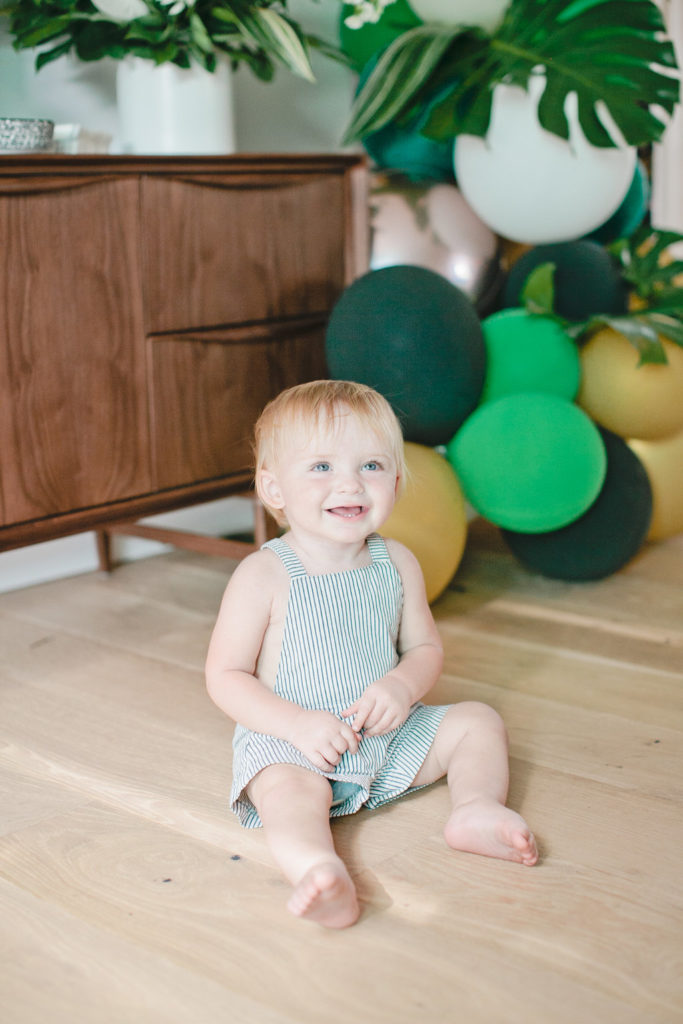 When you have a first birthday, you have to have a few details!  Like, celebrating each month and where your little one is at by the time they turn one.  Here is how we showed off our Cruz!  Monthly numbers by Poppy Jack with photos from Artifact Uprising, and a cute 1st Birthday sign from Meghann Miniello.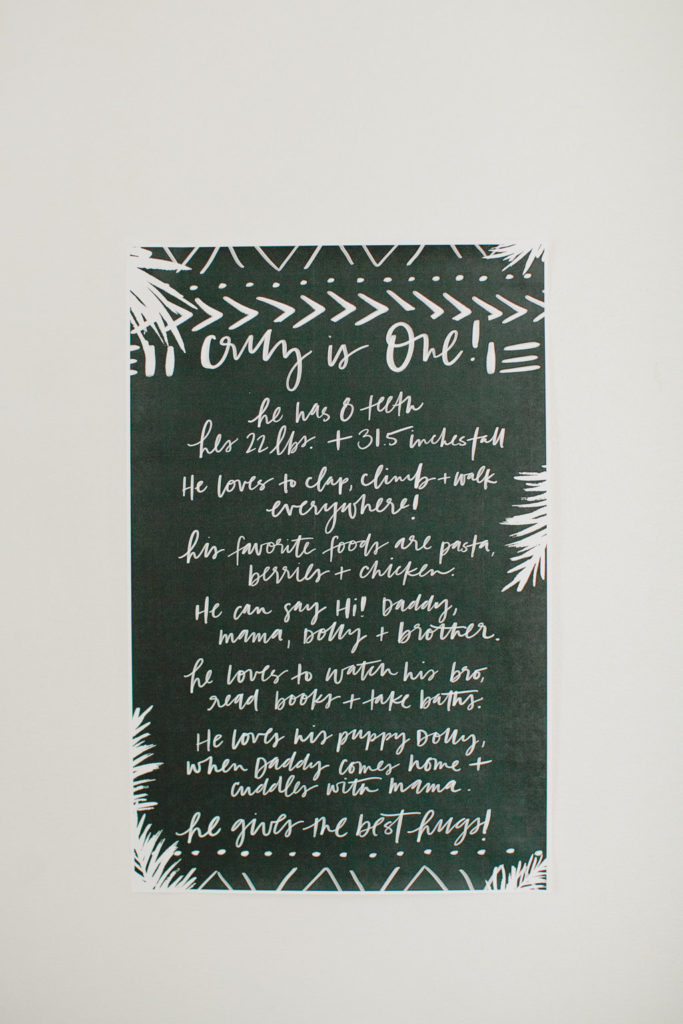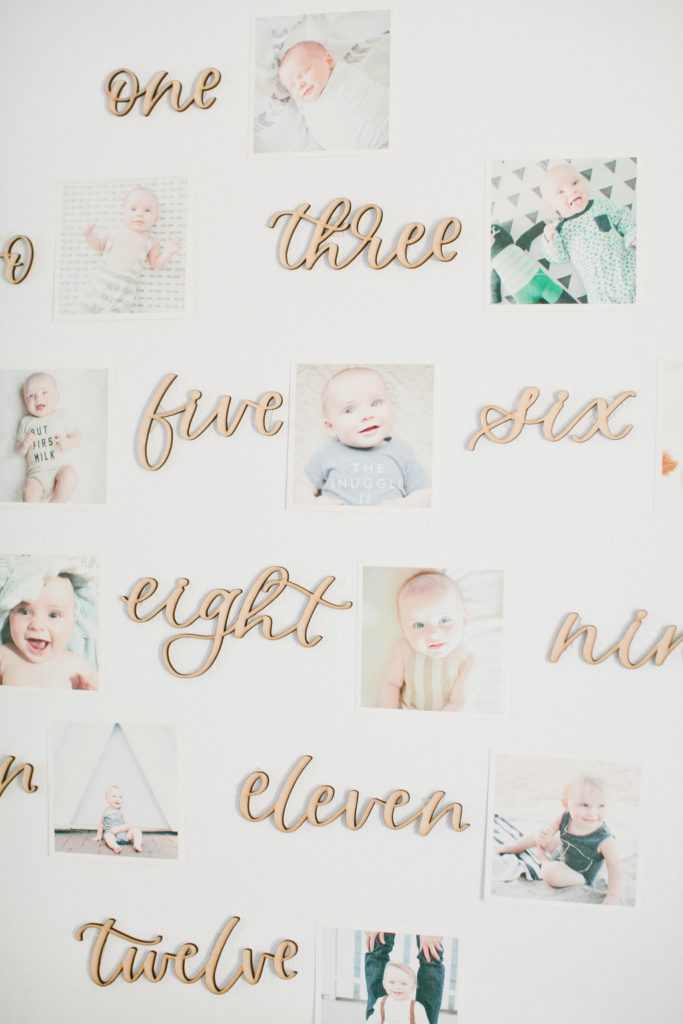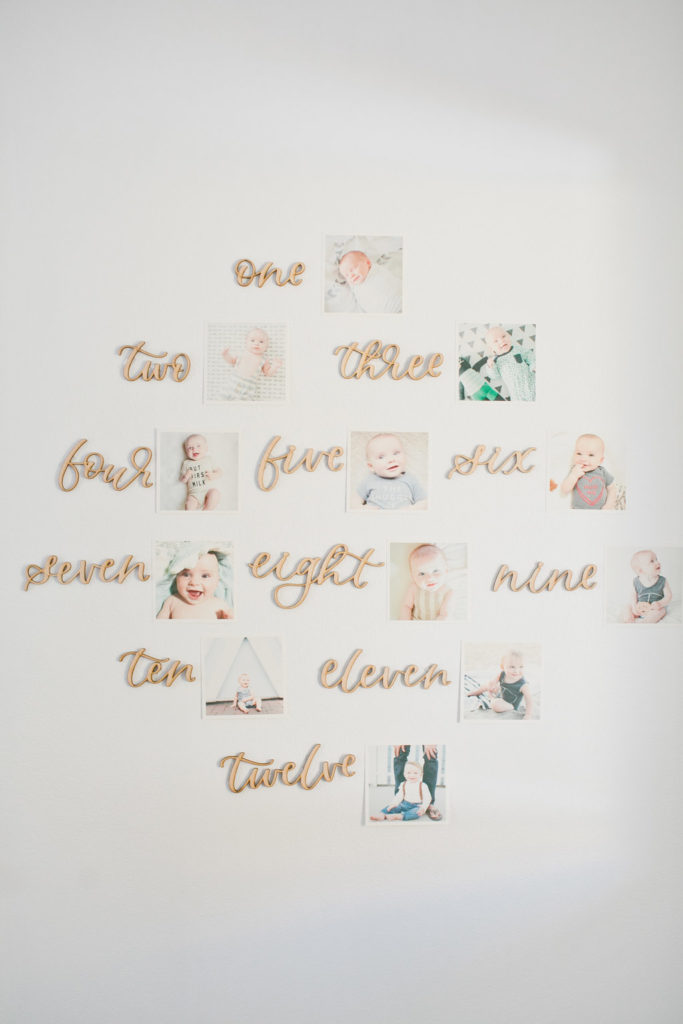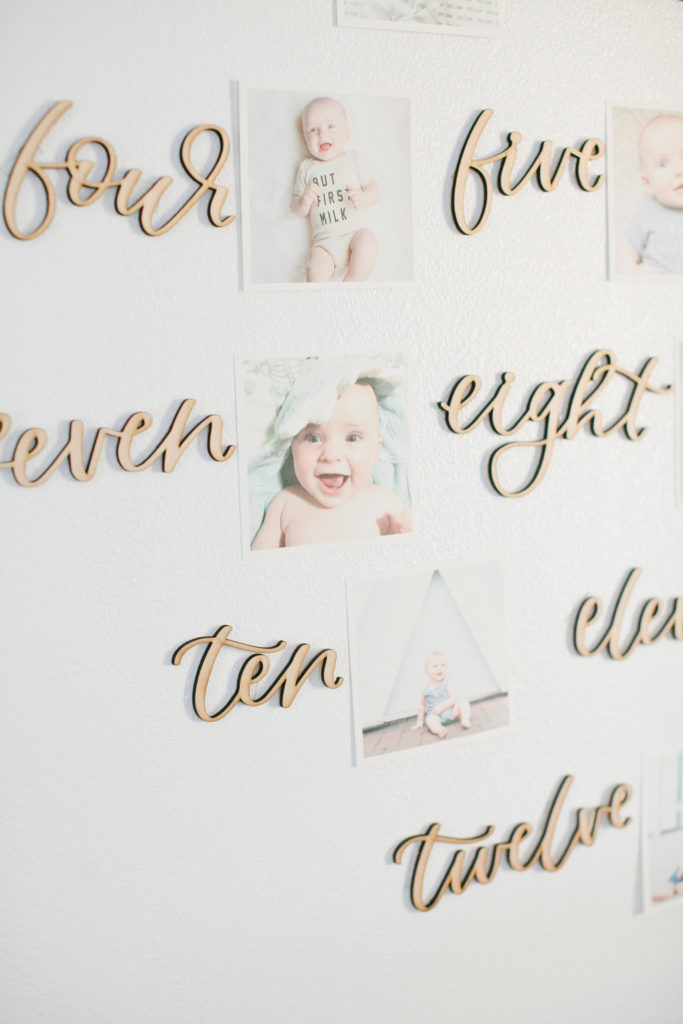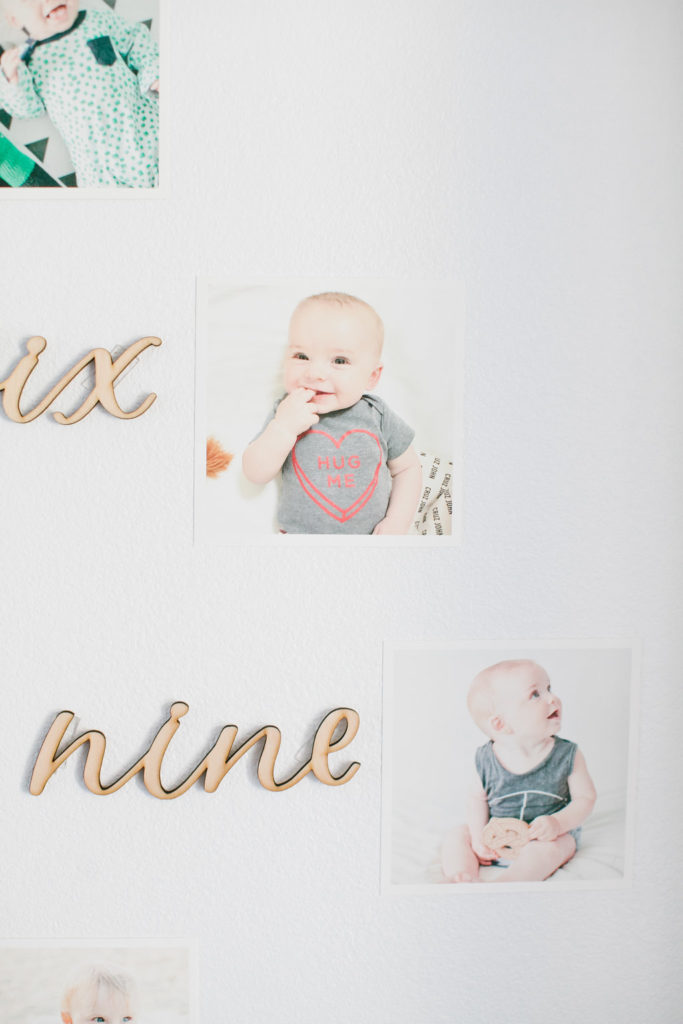 We kept the fun going outside with more balloons from Wild Child Party, because really, is there ever enough?!  The girls at Witty Rentals provided the best lounge area for our guests, I love love love their inventory!!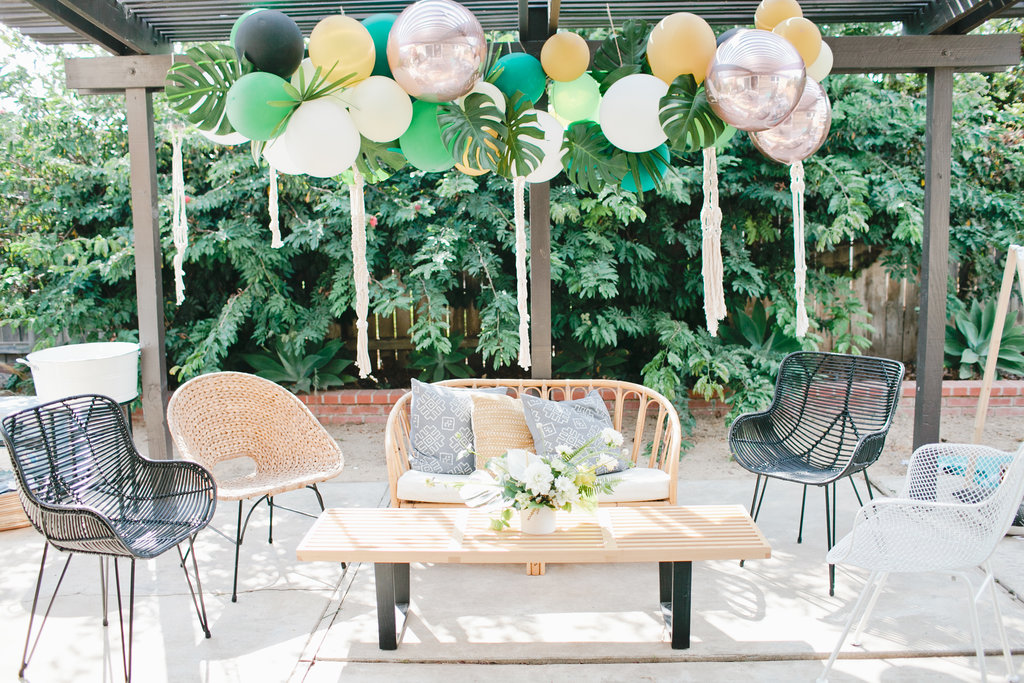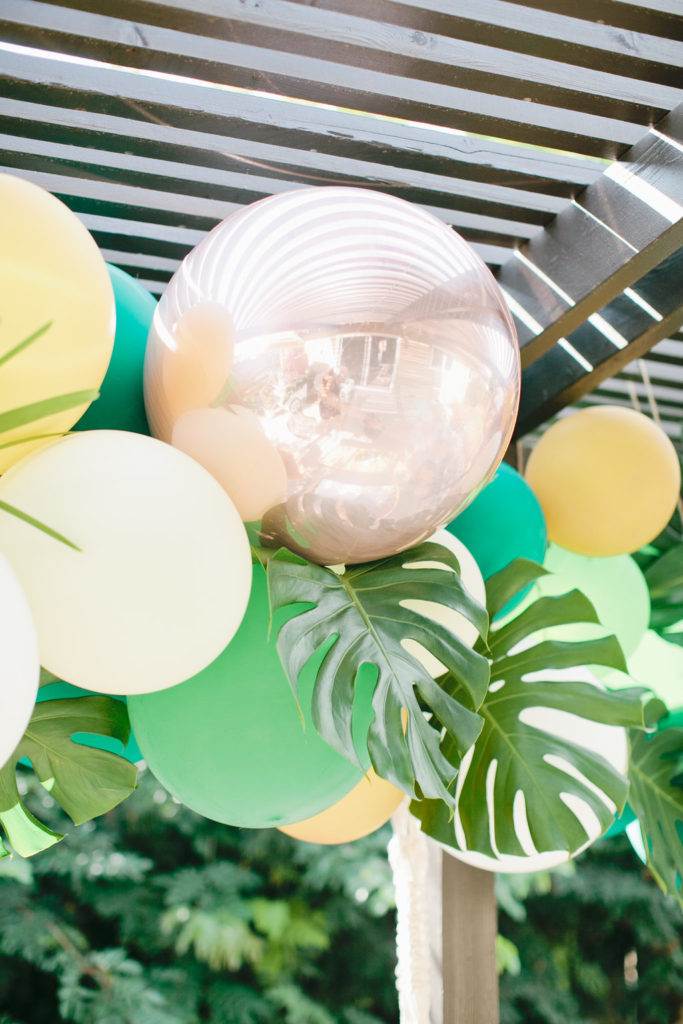 I wanted to add some macrame pieces to the party, lucky for me Mackenzie of Rooted & Wild makes macrame too… A woman of many talents that one!!  Love her!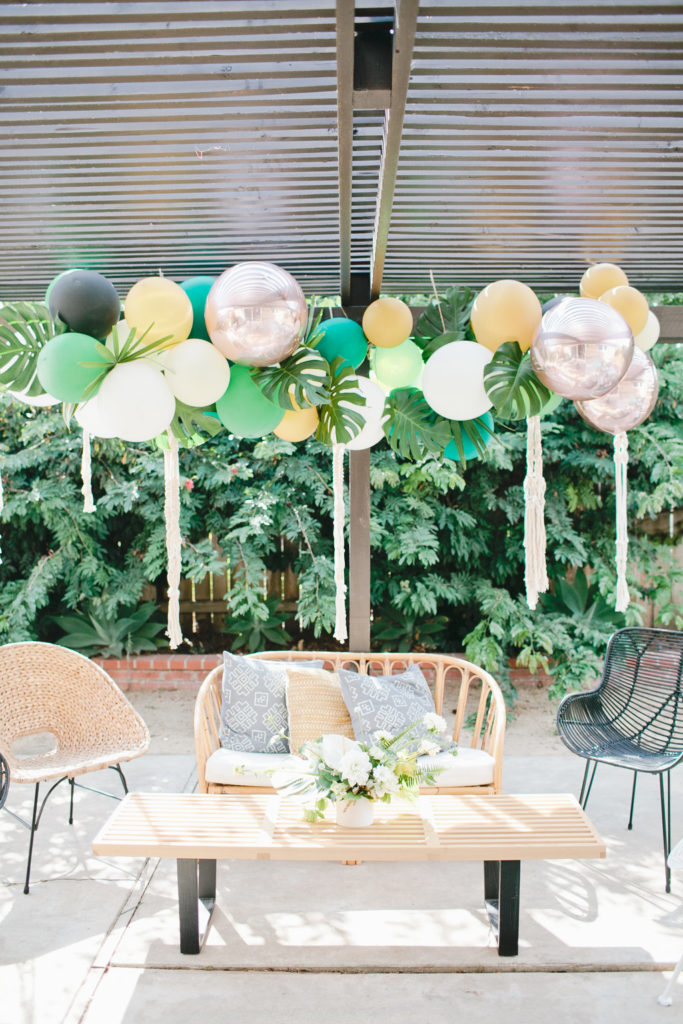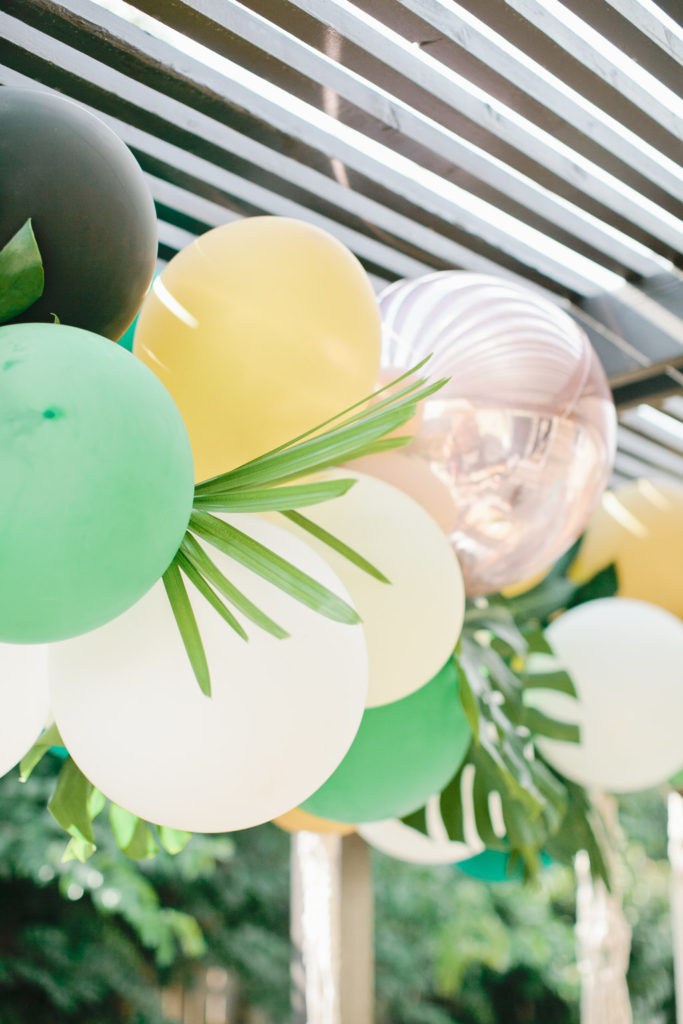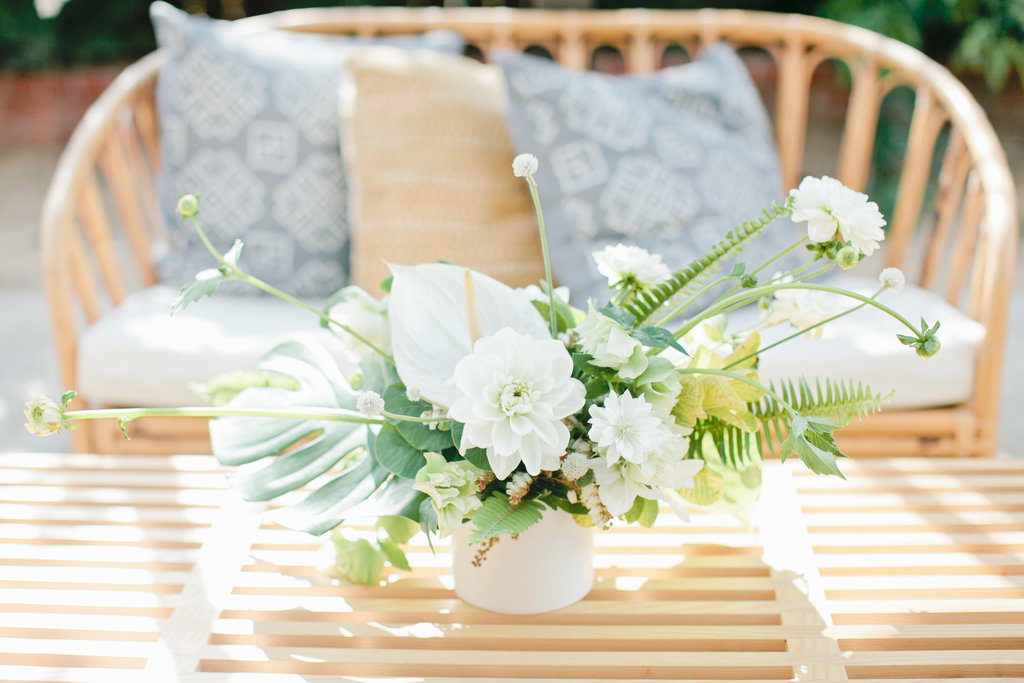 Here's me and my crew!!!  Love my boys so much!!  And yes, Cruz is ours, he's our blondie!!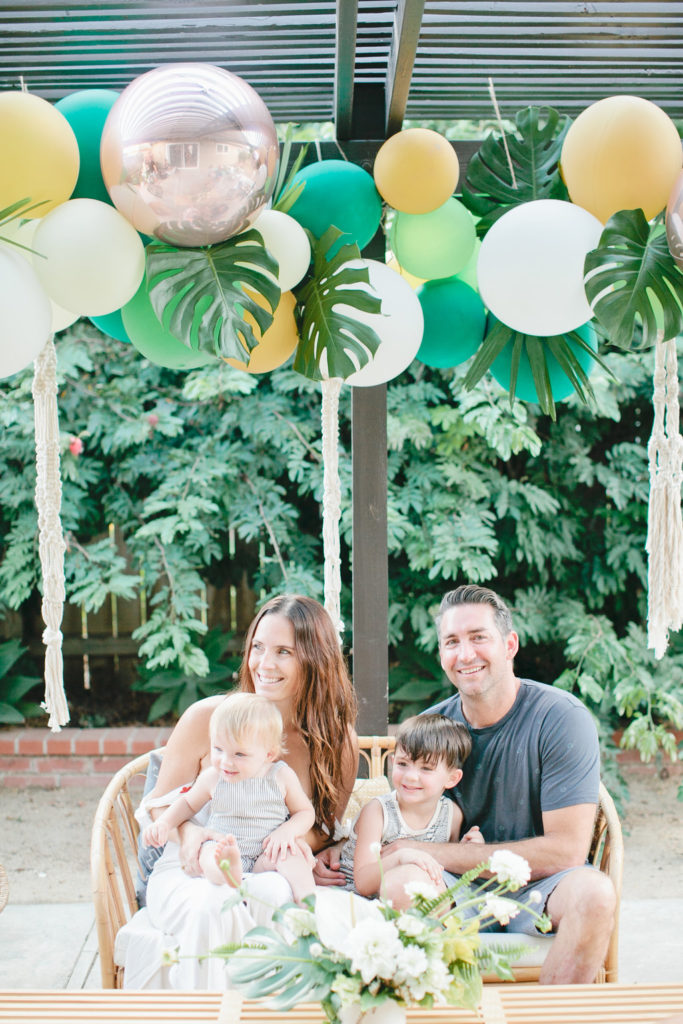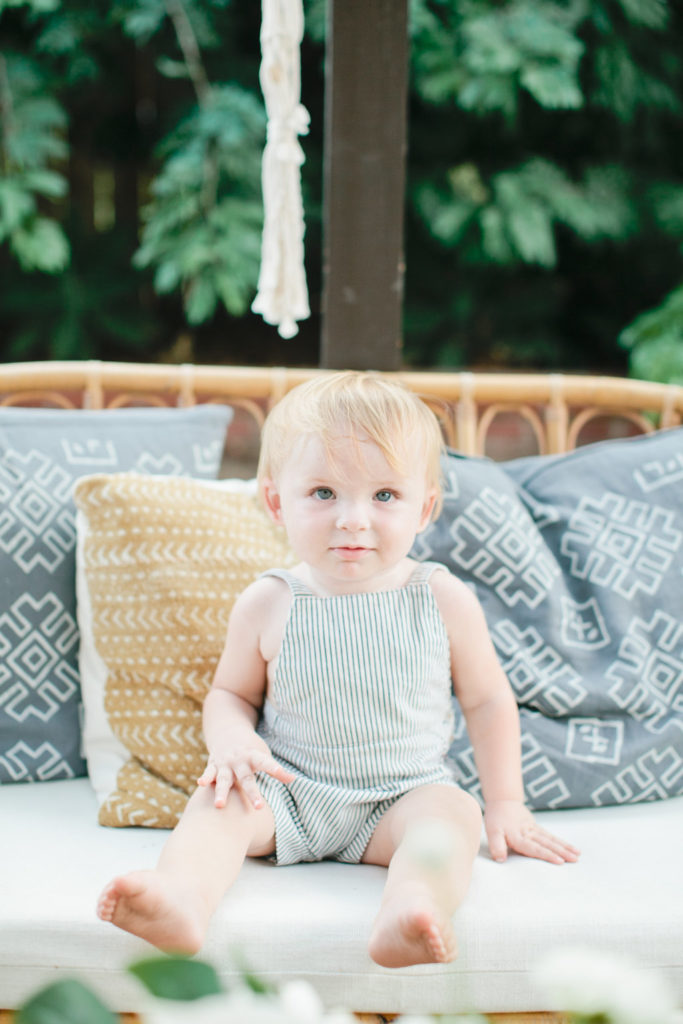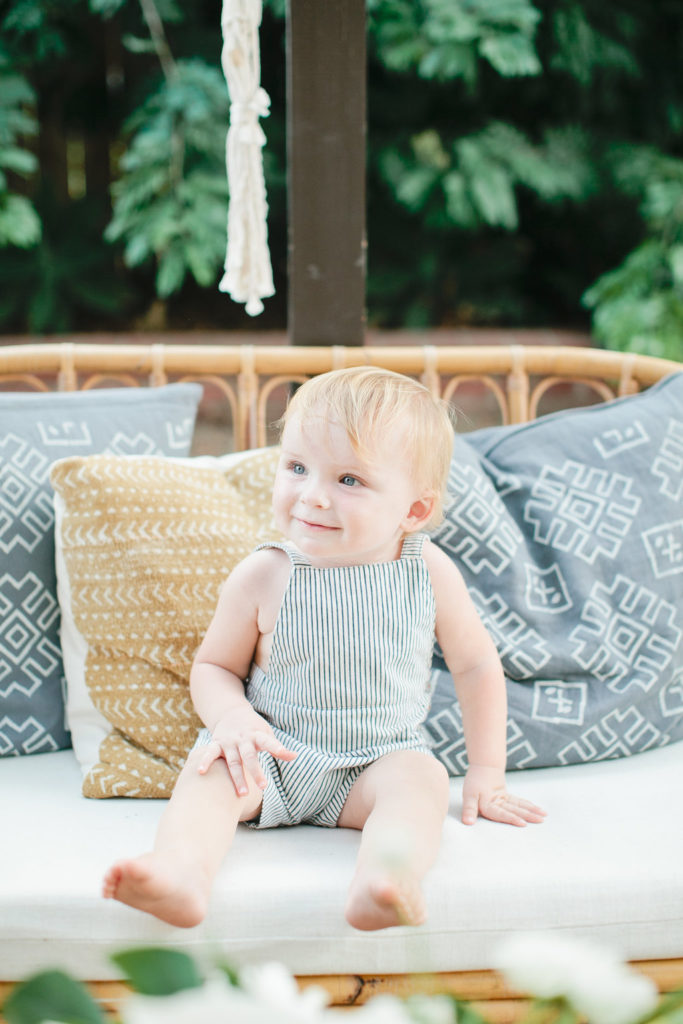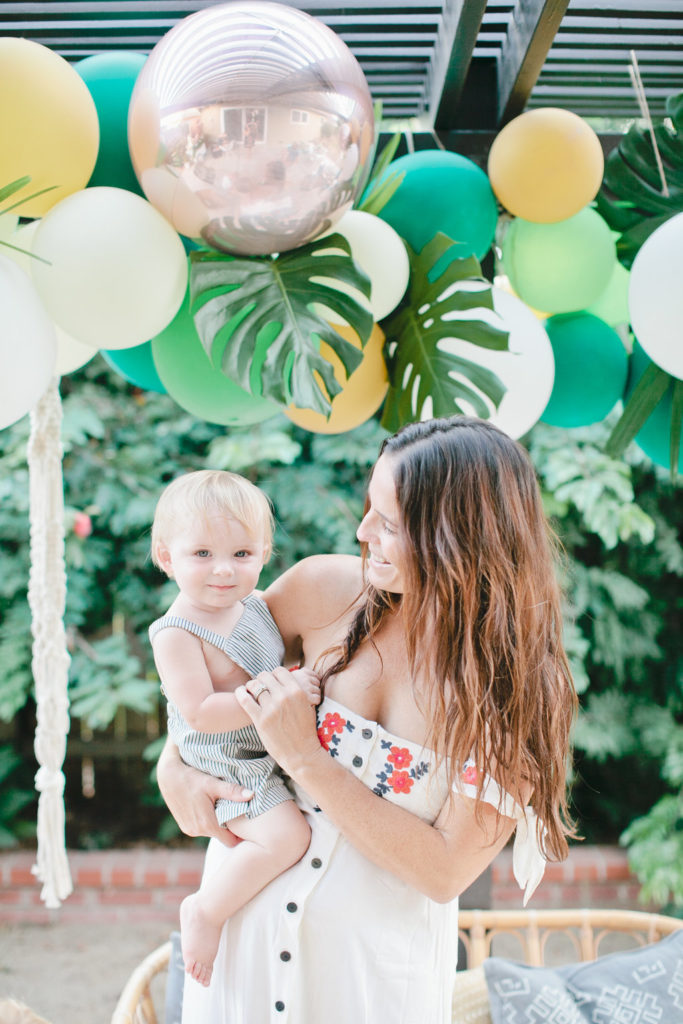 Doesn't end there!  I had tables for the kiddos of course!  All the big kids were set to eat their treats in the best setting!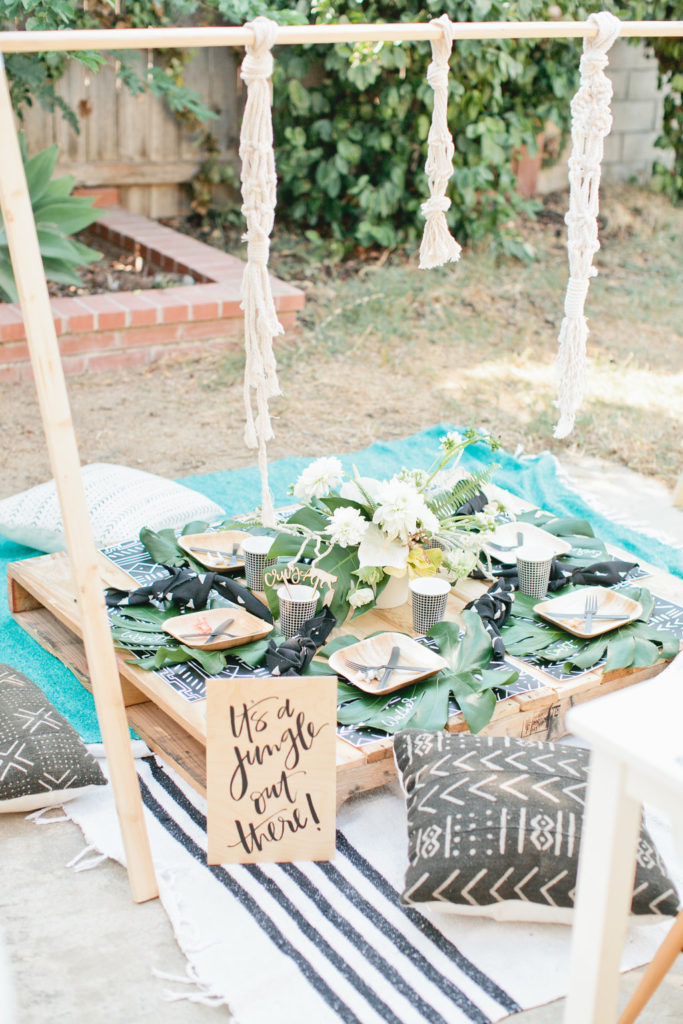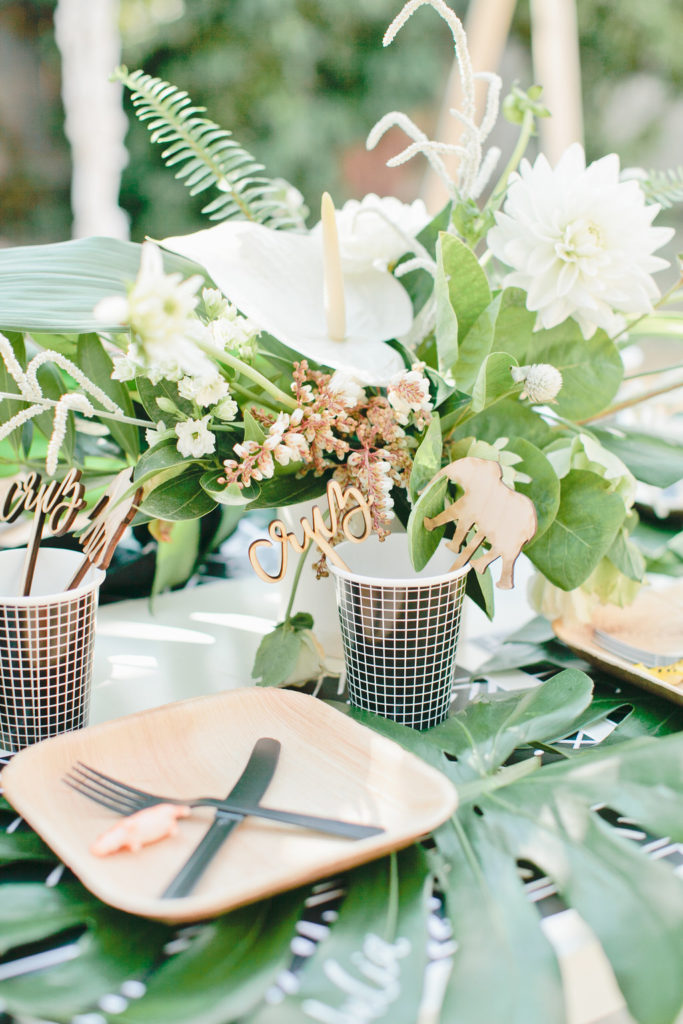 The napkins are from Hostess Haven, Meghann did the placemats and Courtney did the drink stirrers and calligraphy on the palm leaves.  Jeez, I'm seriously so lucky to have so many great friends in this industry!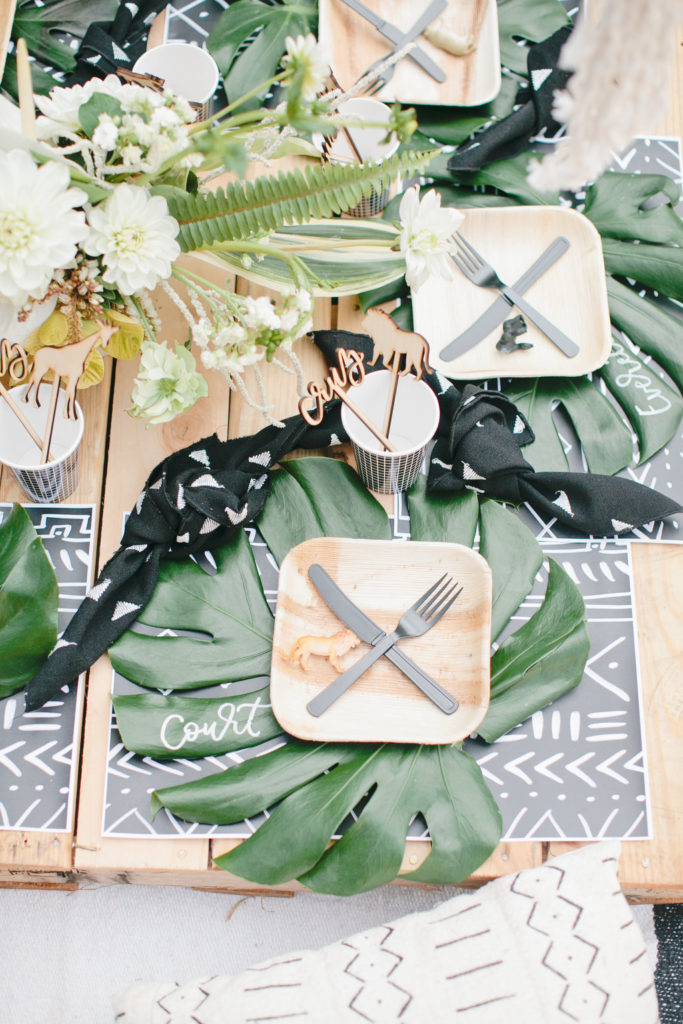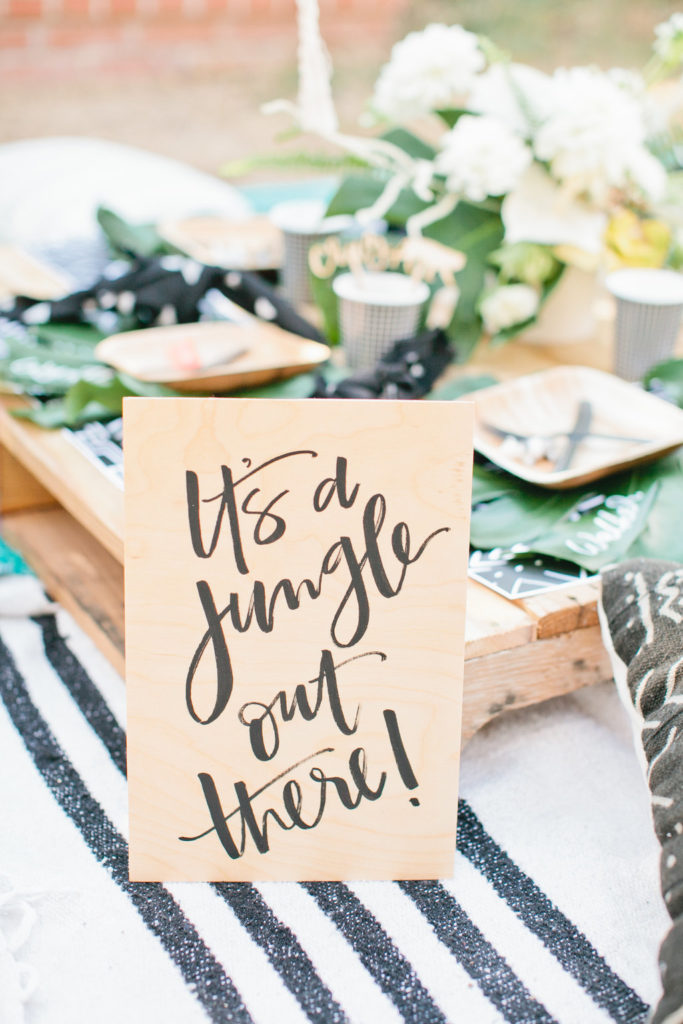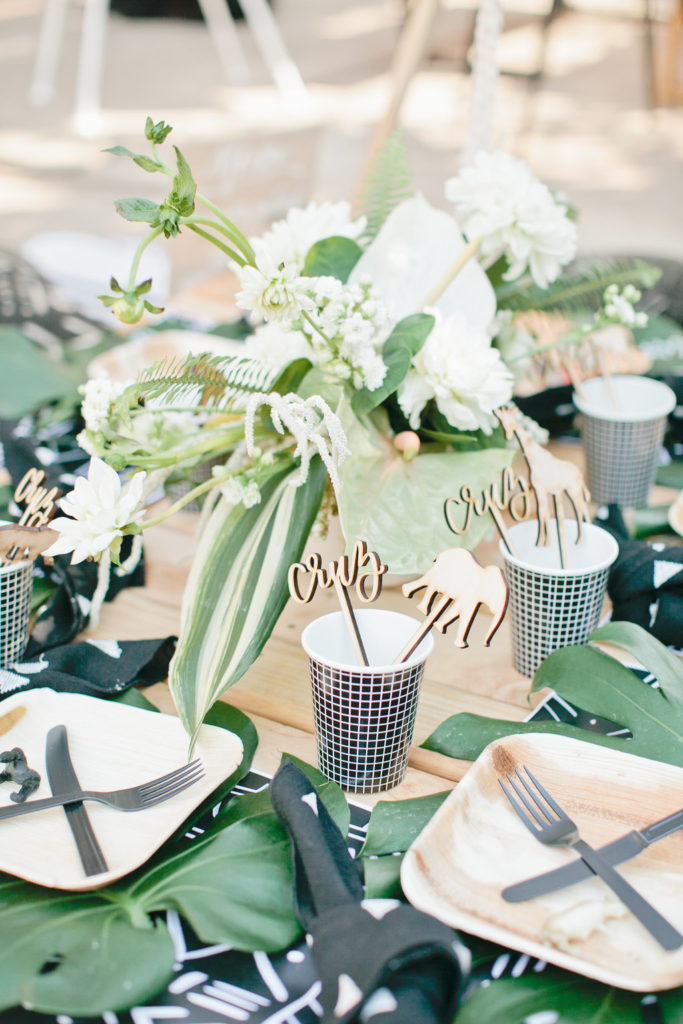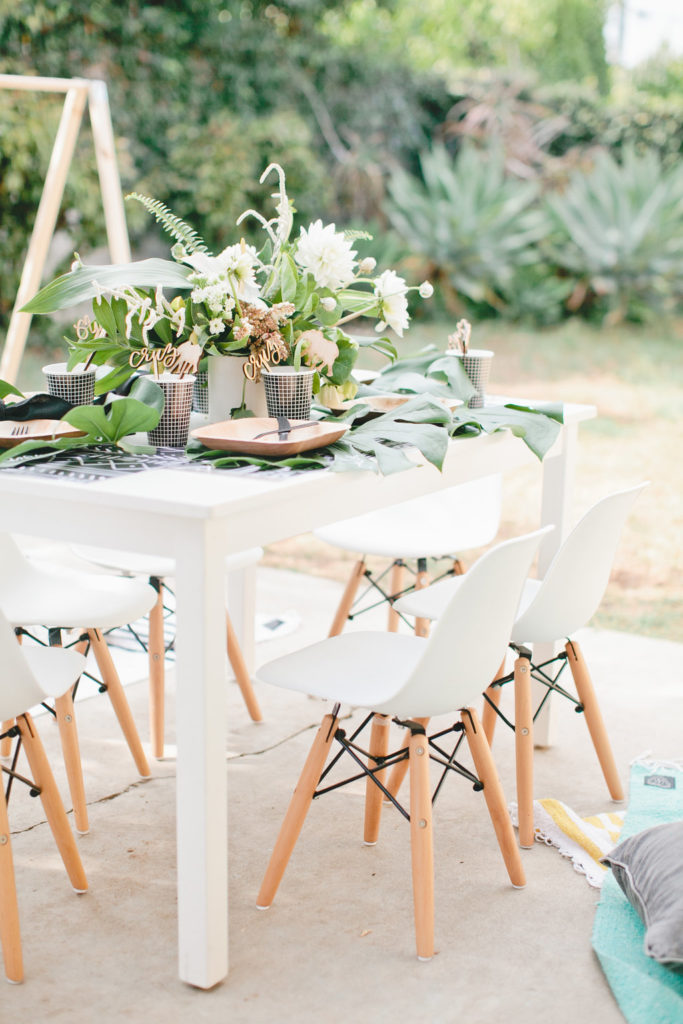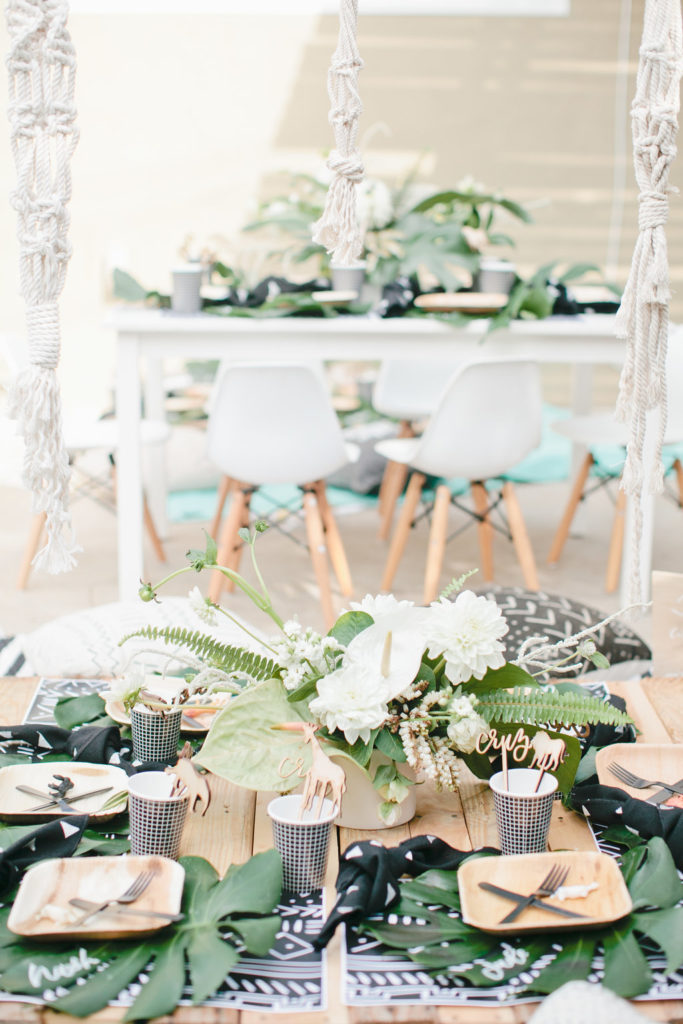 Rooted & Wild killed it again with the florals!!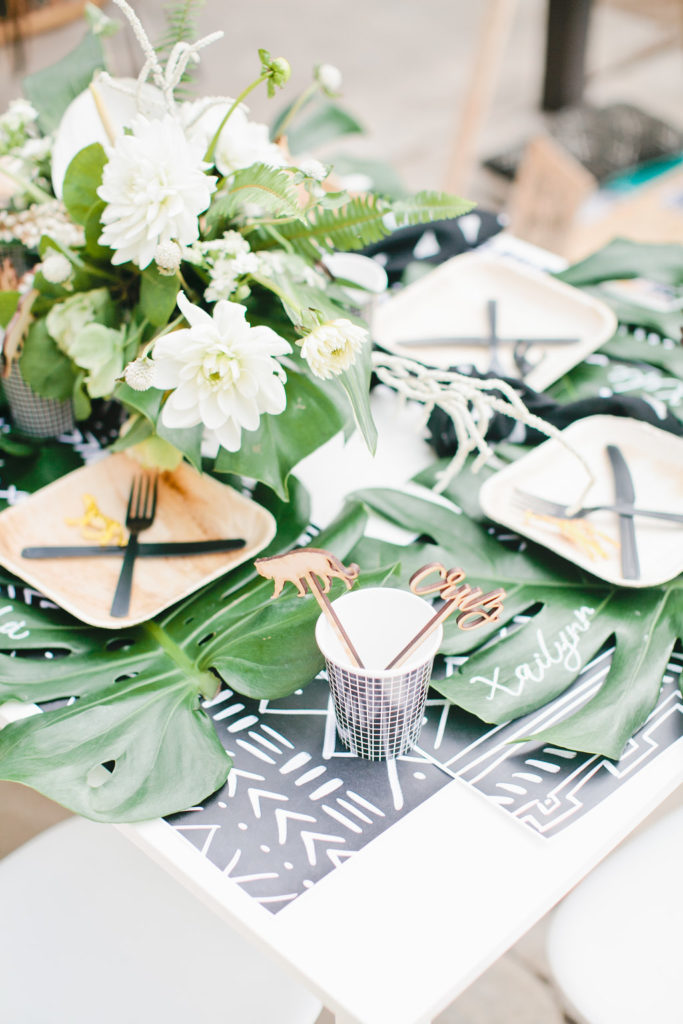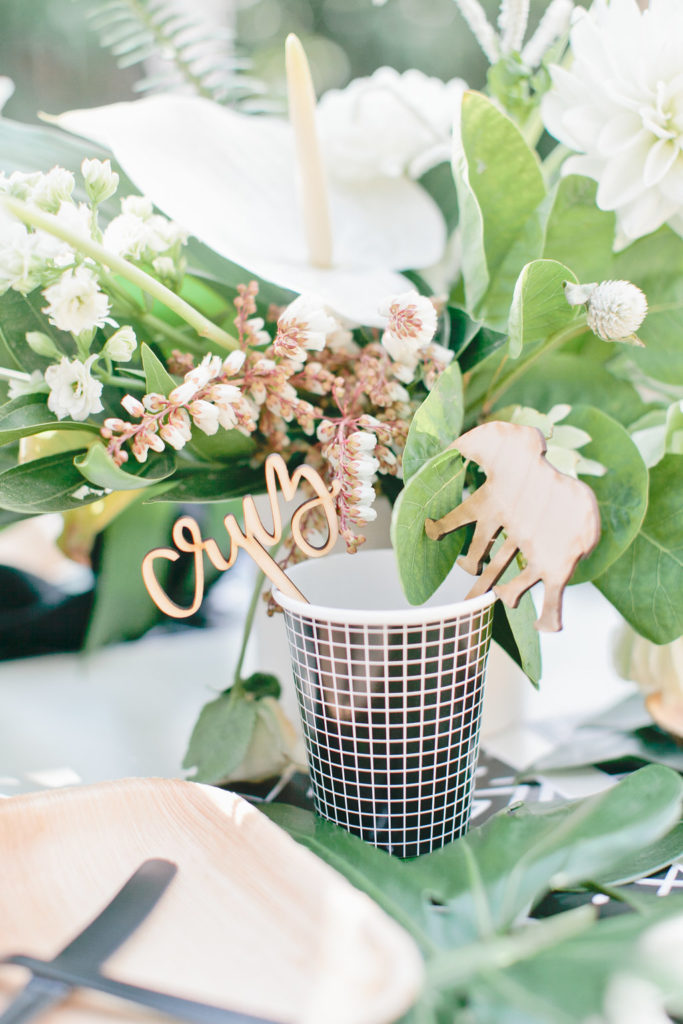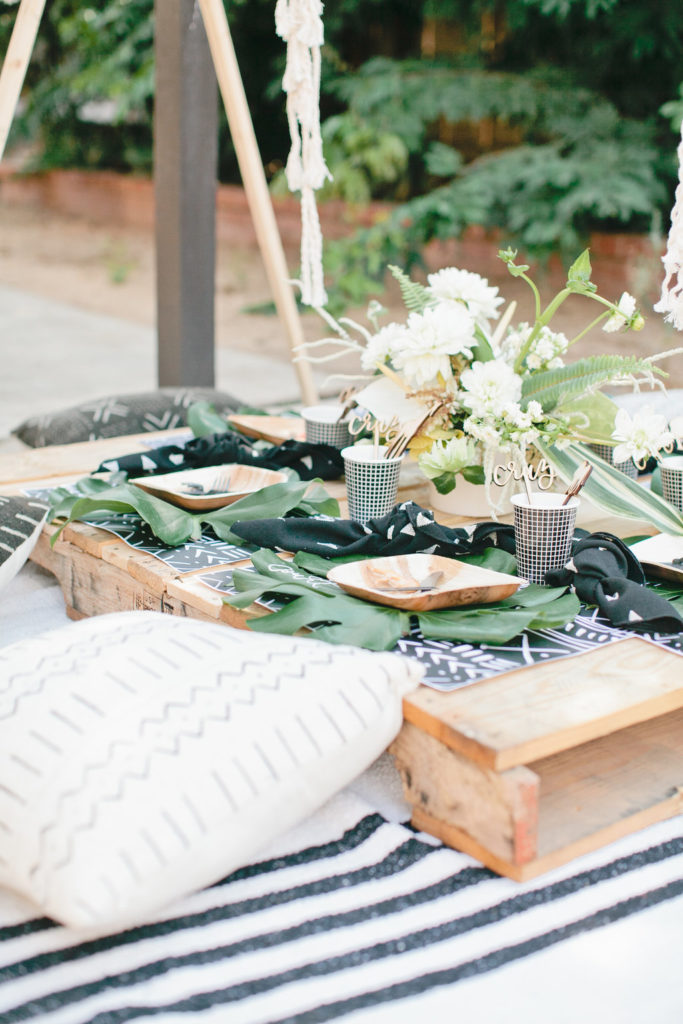 In addition to the yummy cakes we had paletas!!  Paloma's Paletas has the cutest cart set up.  And with the heat factor that weekend, they were the perfect treat for everyone!!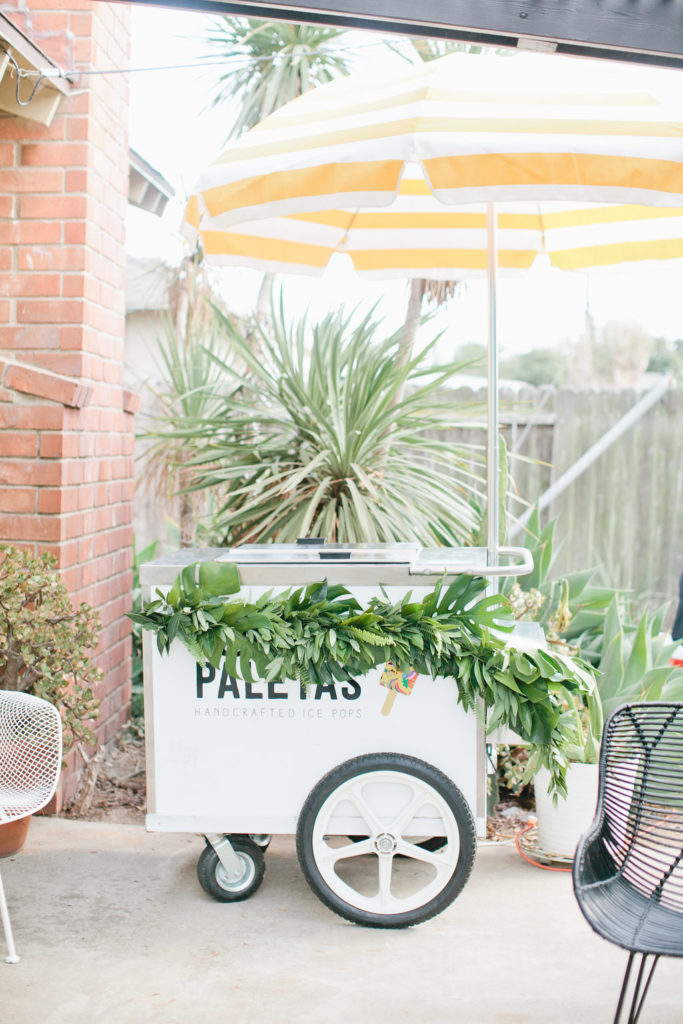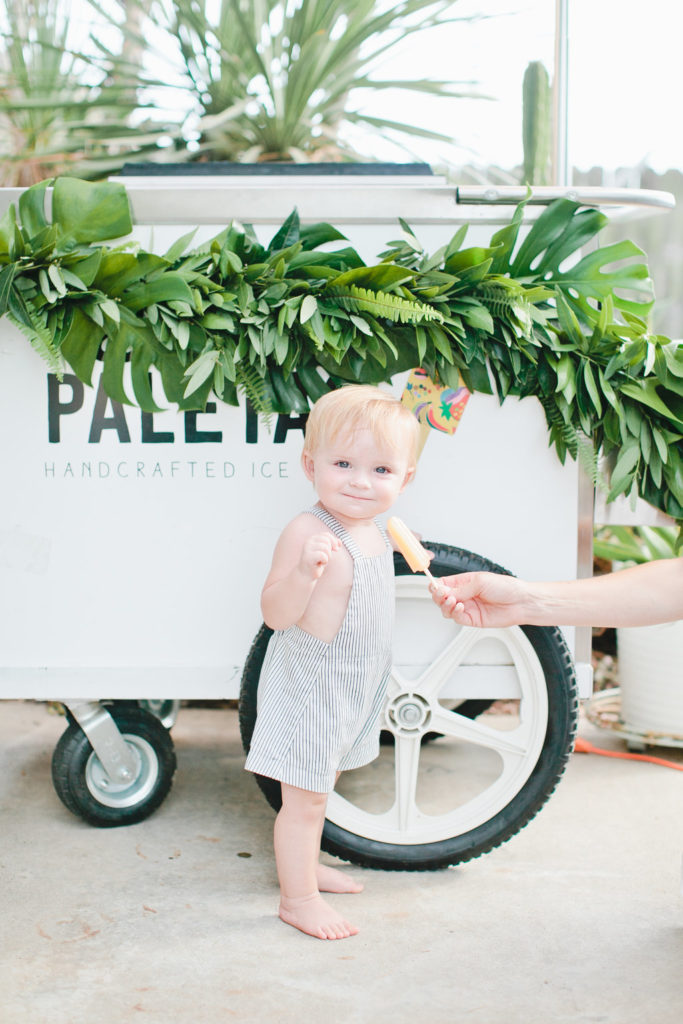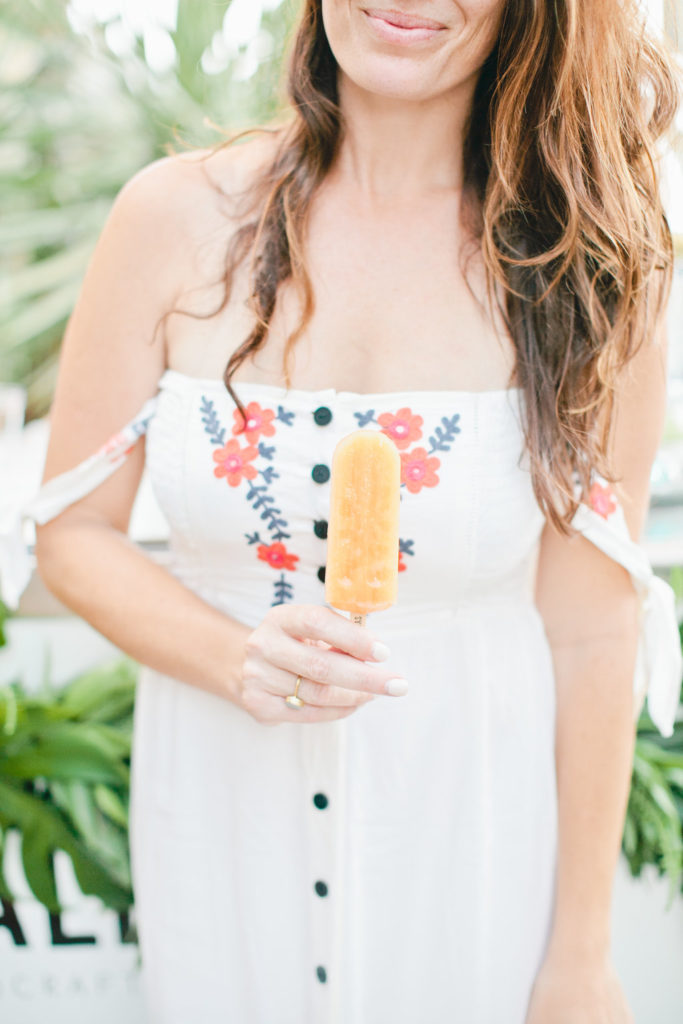 I need to talk about my god daughter Edie… She came in character!!  I love her so much!!!  This girl had to wear her leopard print dress and cat ears for the jungle party.  She's just too much…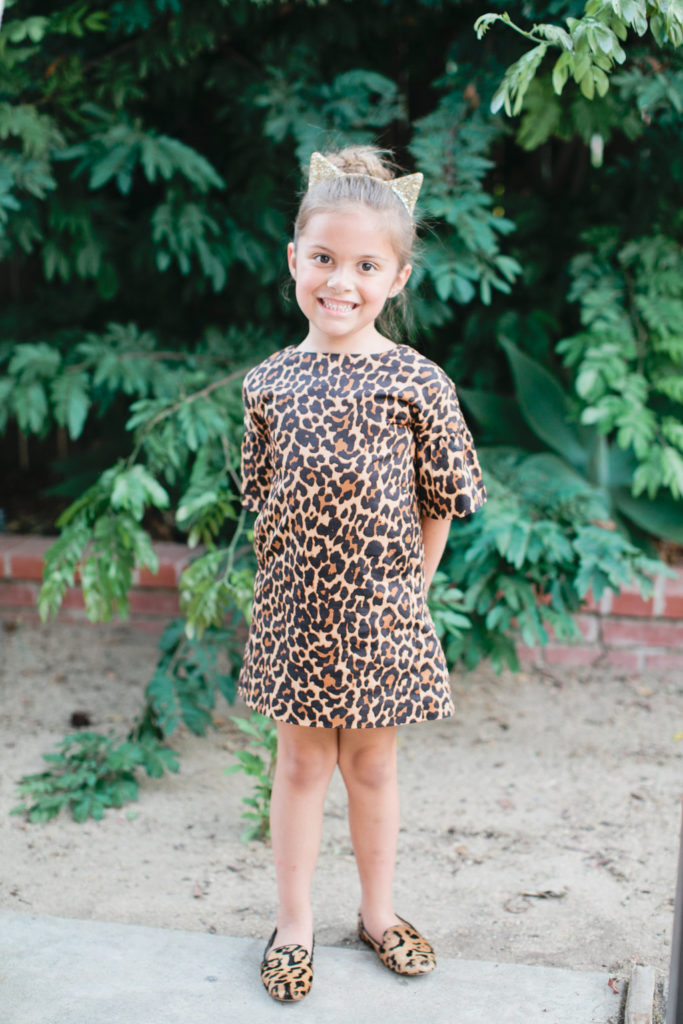 We had face painting from OC Face Paint, the kids seriously loved it!!  They could get any jungle animal they wanted and they definitely acted out the parts!  Ha!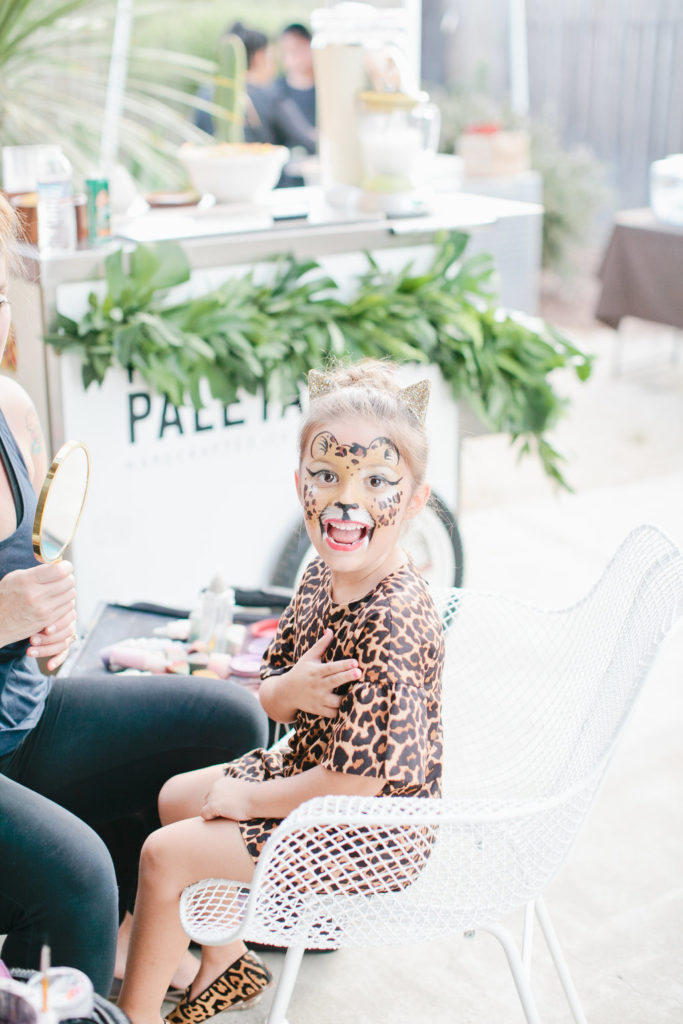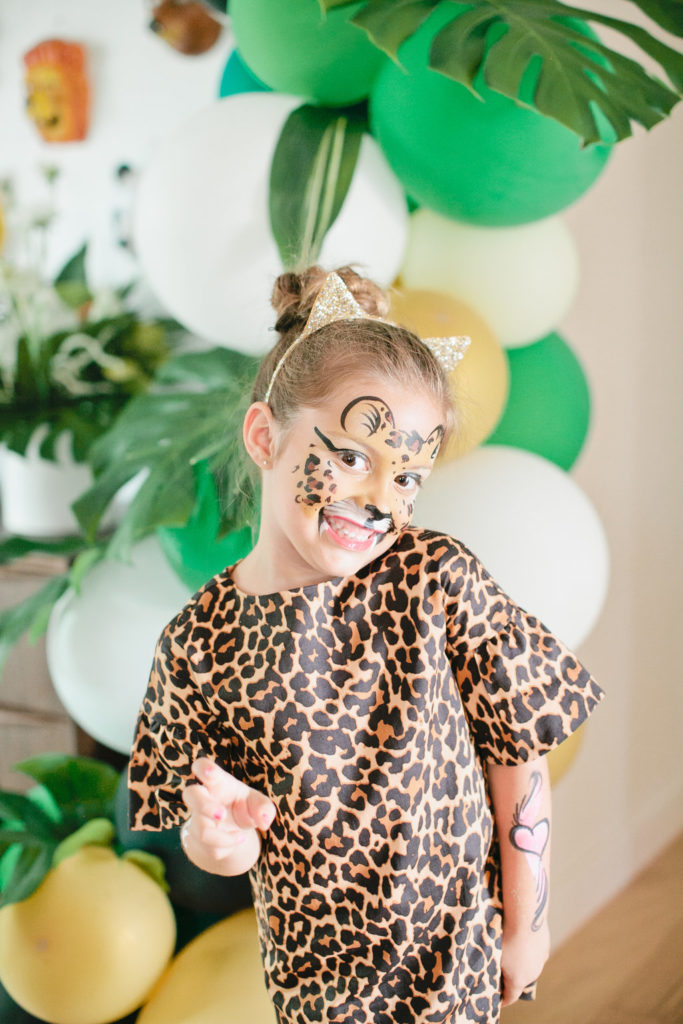 Court took his pretty seriously…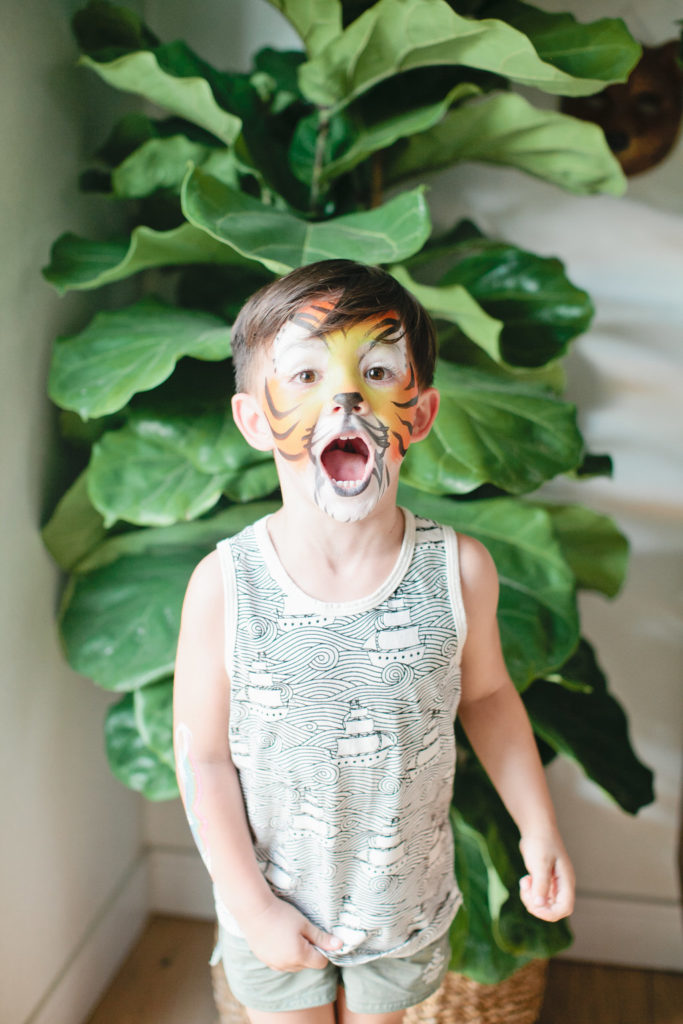 Nash is such a cutie pie!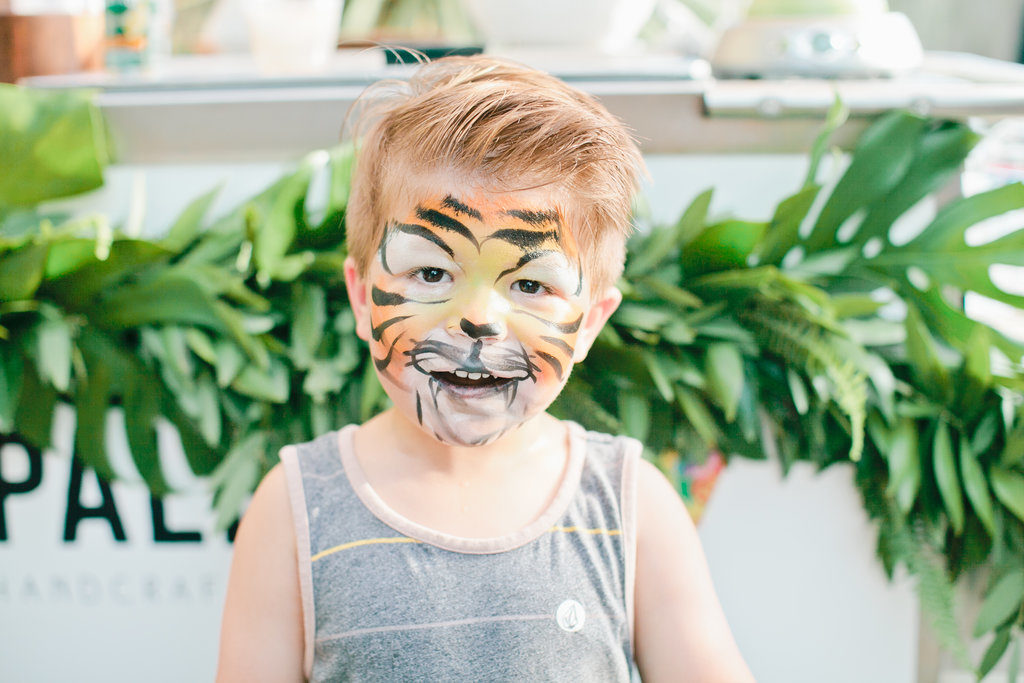 Pretty Isla Bird!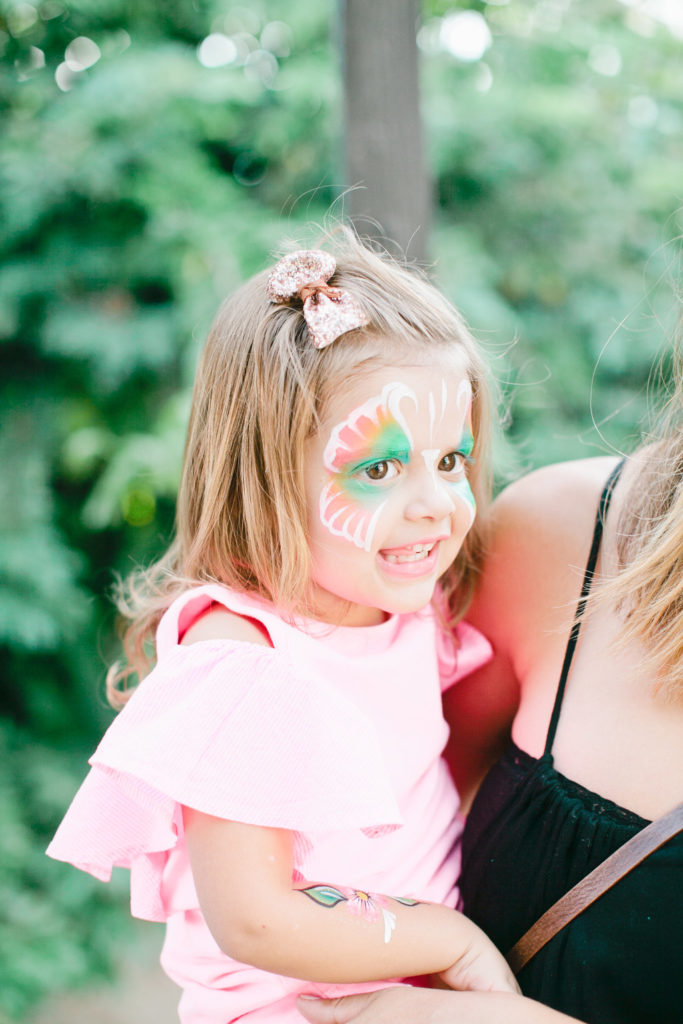 Paleta time!!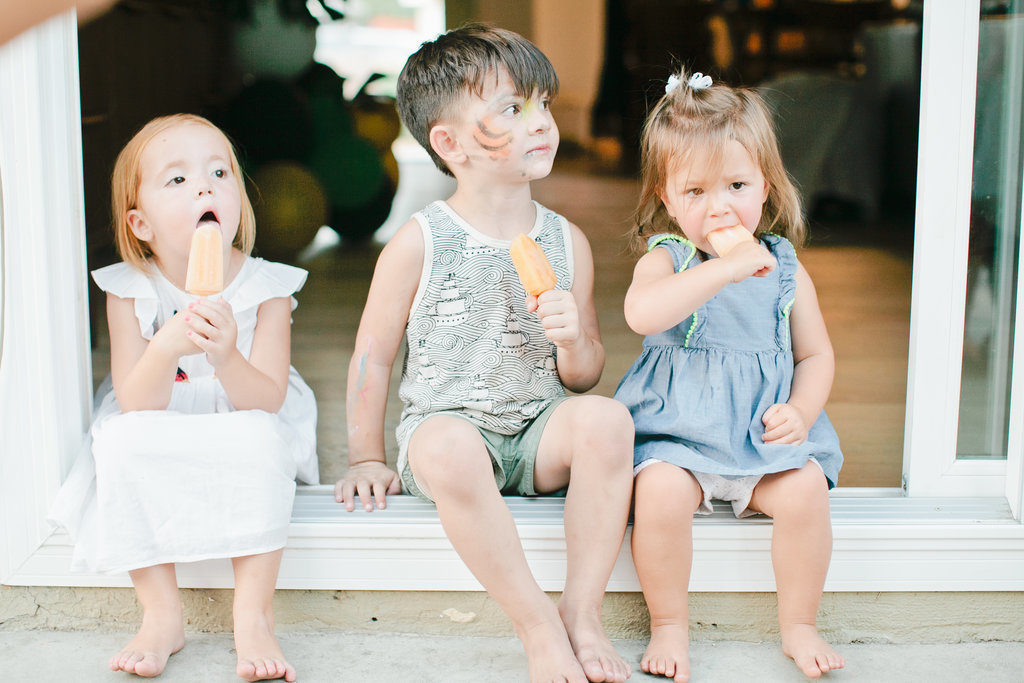 The little guests got to take home a bag of goodies in a cute bag by Meghann…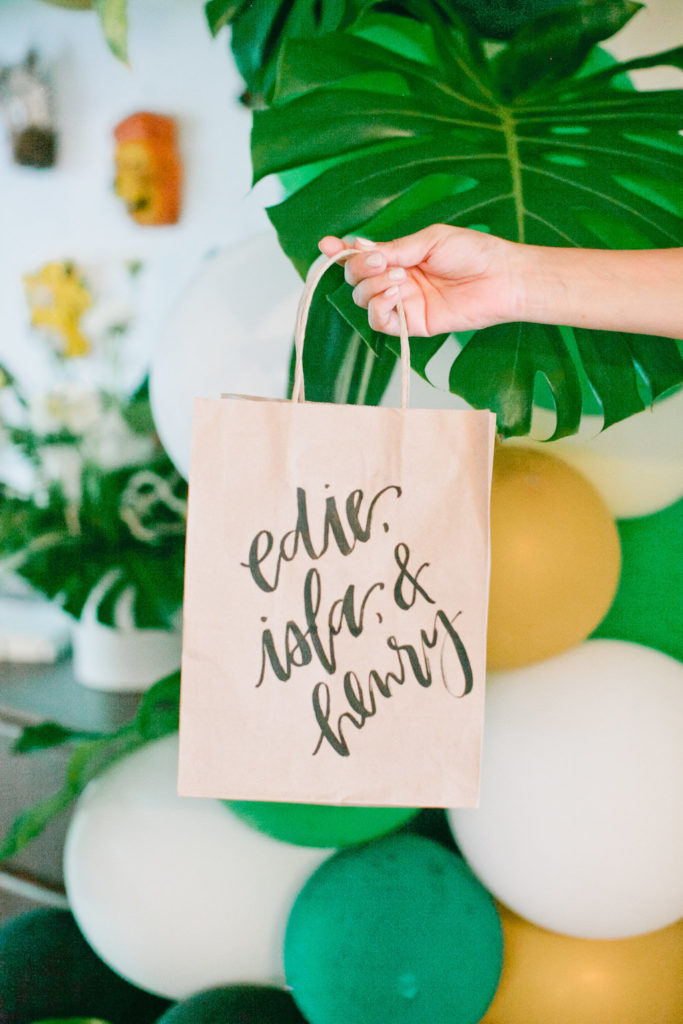 And time for cake for my little birthday boy!!  Cruz is living his best life, and I feel so honored to be his mama!  This past year he has made our family whole and even happier than we could have imagined.  He is honestly such a love and so dang happy.  I can't get enough of his smiles, love you Cruzy!!  To the moon and back!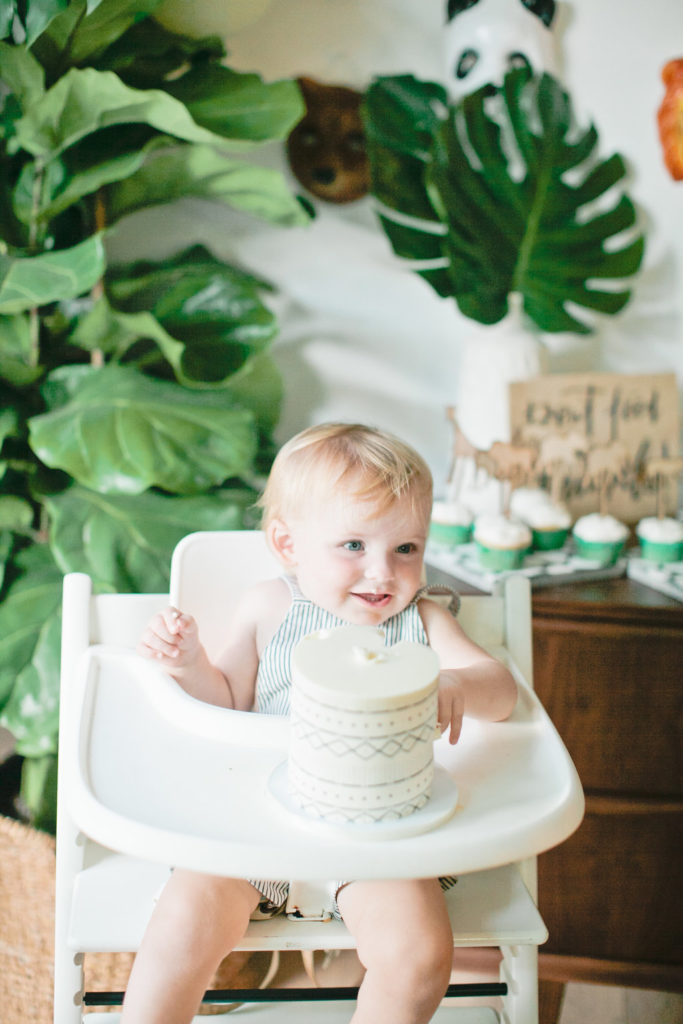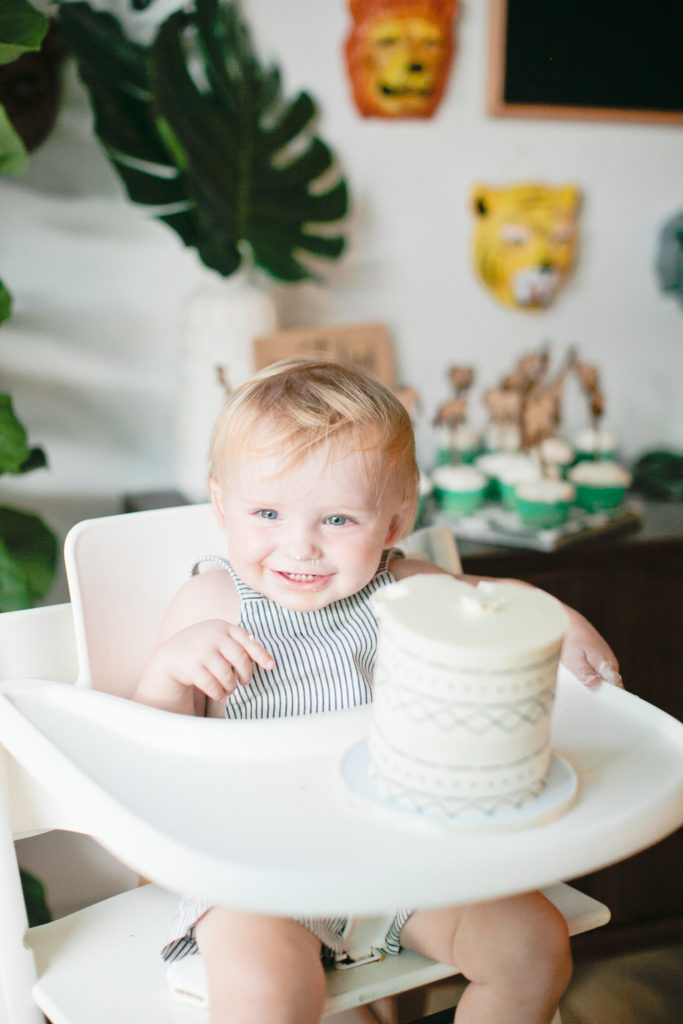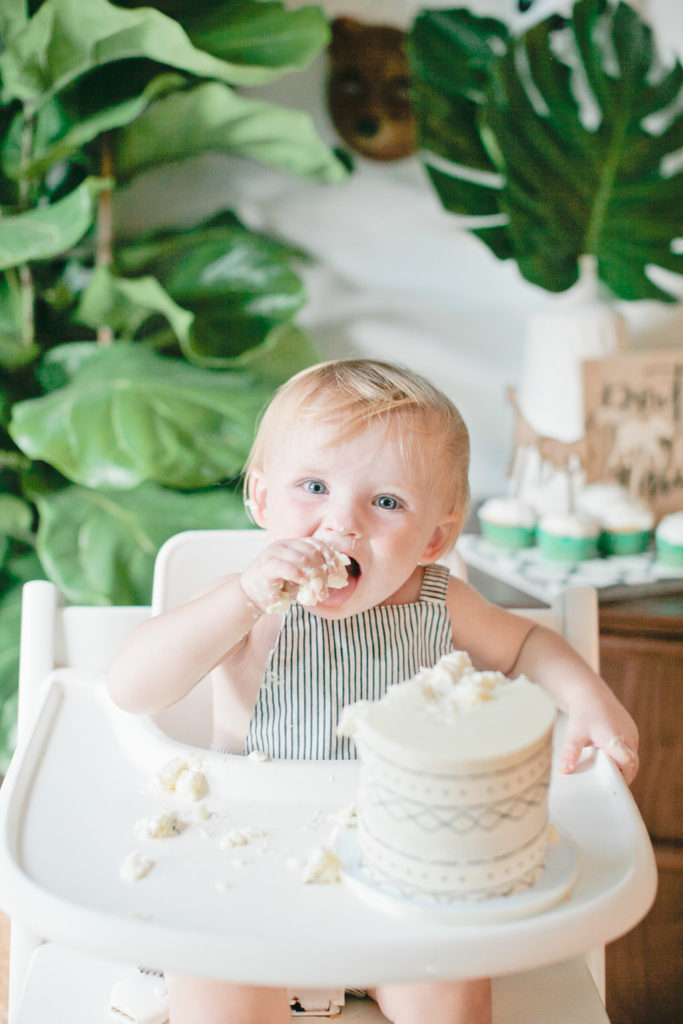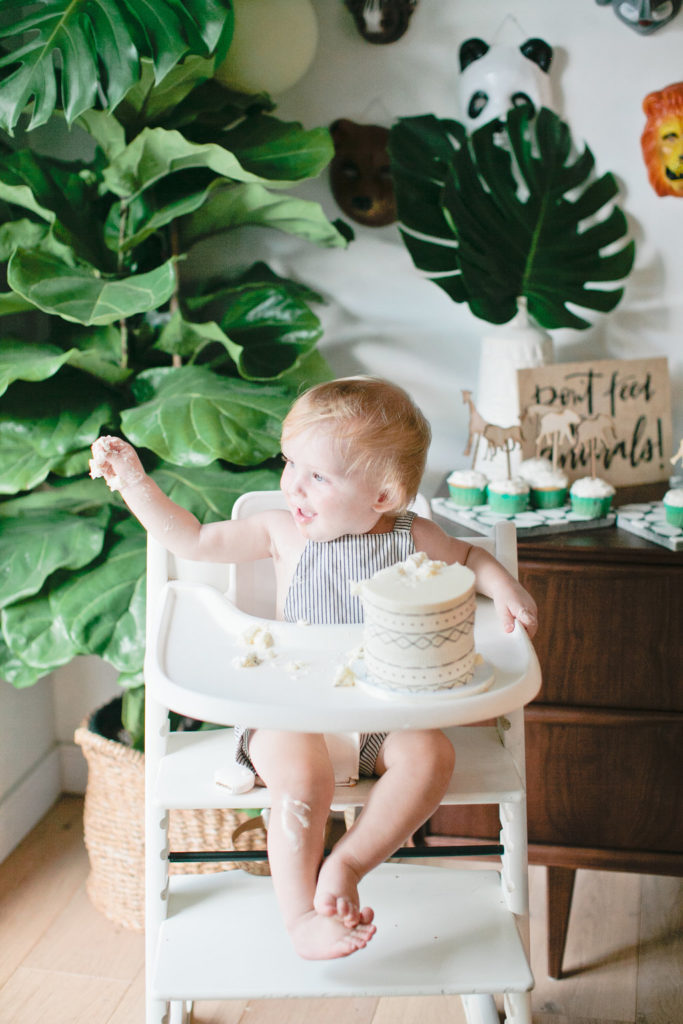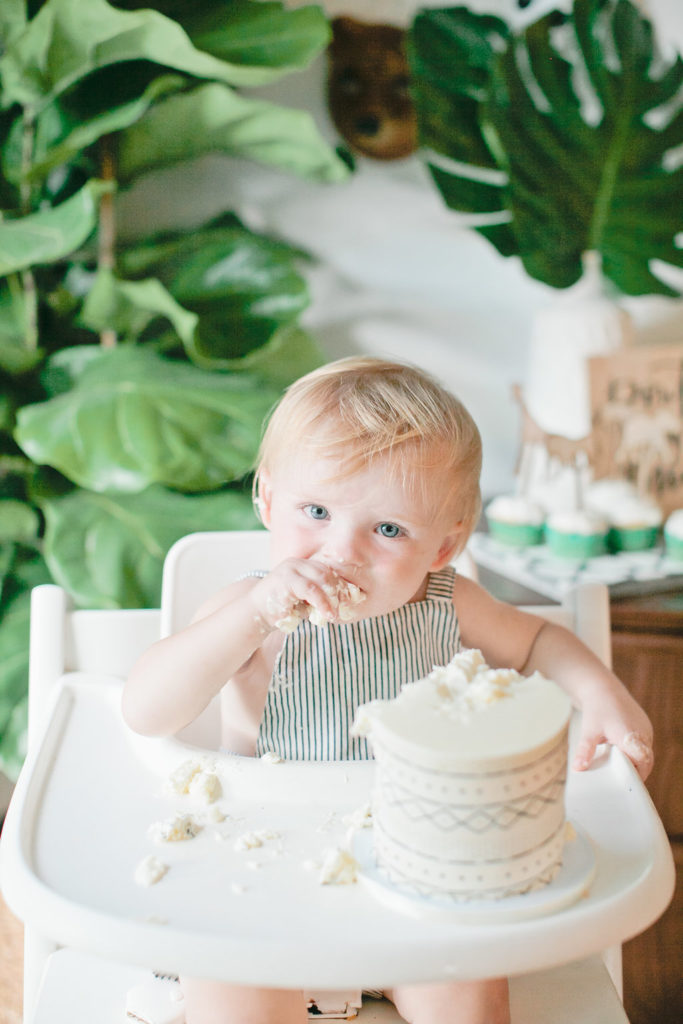 Thank you to all my friend-ors who made this day possible!
xx
Jacquelyn
Design & Styling – Mama & Jacquelyn Kazas of Beijos Events
Photographer – Megan Welker
Florals – Rooted & Wild
Balloon Installations – Wild Child Party
Rentals – Witty Rentals
Invite/Goody Bags/Signage/Placemats – Meghann Miniello
Stir Sticks/Cupcake & Cake Toppers/Place Cards – Poppy Jack Shop
Paletas – Paloma's Paletas
Cakes – Sweet & Saucy Shop
Cloth Napkins – Hostess Haven
Paper Napkins & Cups – Knot & Bow
Face Painter – OC Face Paint
Blankets – Gunn & Swain
Pillows – Boho Pillow
Jacquelyn's Dress – Cleobella