Our amazing Valentine photo cards are in the mail for our families and friends, but what about our kid's classroom friends?! Valentine's Day was always one of my favorite holidays in school – you get a special treat and you get to show your personality a bit with your card choice. Our friends at Minted always come through with the best designs and choices for my kids to choose from. This year my boys and my friend Alison Bernier's girls chose their favorites and they turned out so adorable! I swear, their designs get cuter and cuter each year. Between the two of us we cover a lot of the elementary school age with a 5th grader, a 3rd grader, a 1st grader, and a kindergartner! So keep scrolling to see their choices and what us moms chose to give as their treat with them. All of the photos are by Alison, of course!
C O U R T
My 3rd grader Court is currently obsessed with soccer! You may remember last year it was basketball and he chose that theme for his card. Basically, it's always a sport for this boy and thank god he plays so many because his boundless energy is hard to control. I coached his soccer team in the Fall and seeing his love for soccer grow made me so happy. The World Cup helped with that along with our neighbor who plays for the LA Galaxy! In the end he decided on this For Kicks card by Lauren Michelle. I of course had to do a cute little pic of him on the back and chose the red color scheme because it was very Valentine to me. For his treat we did chocolate soccer balls, you can't go wrong with those!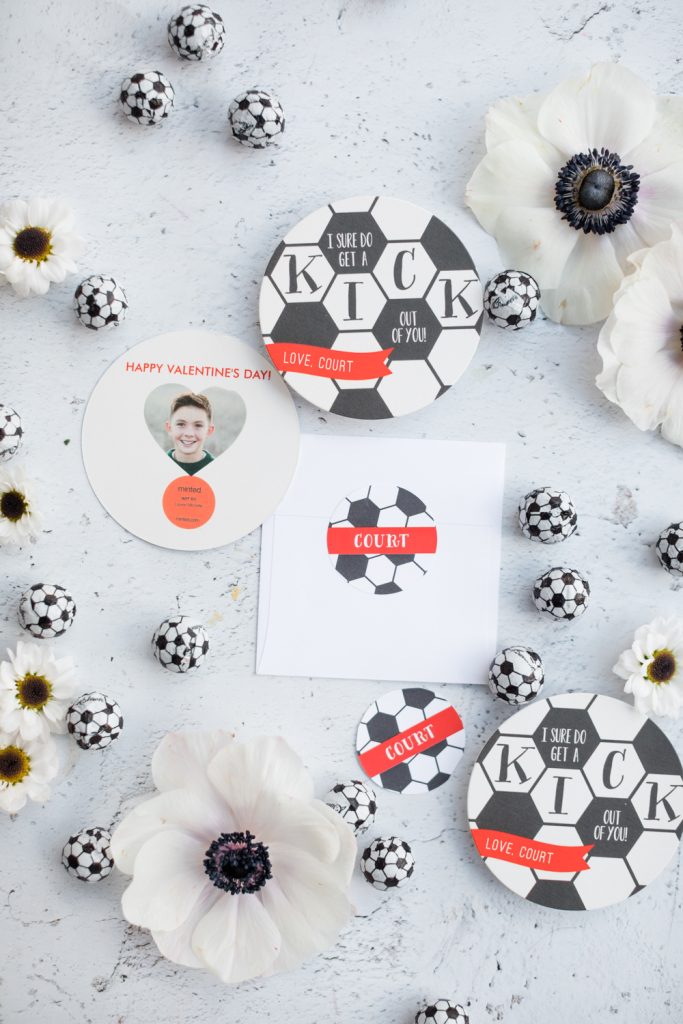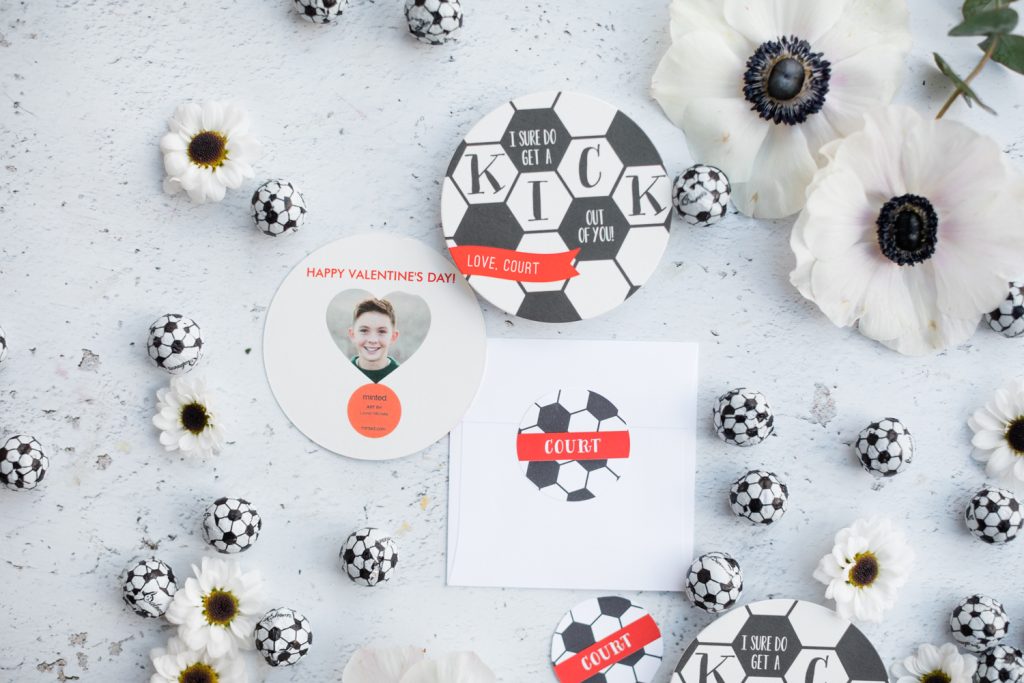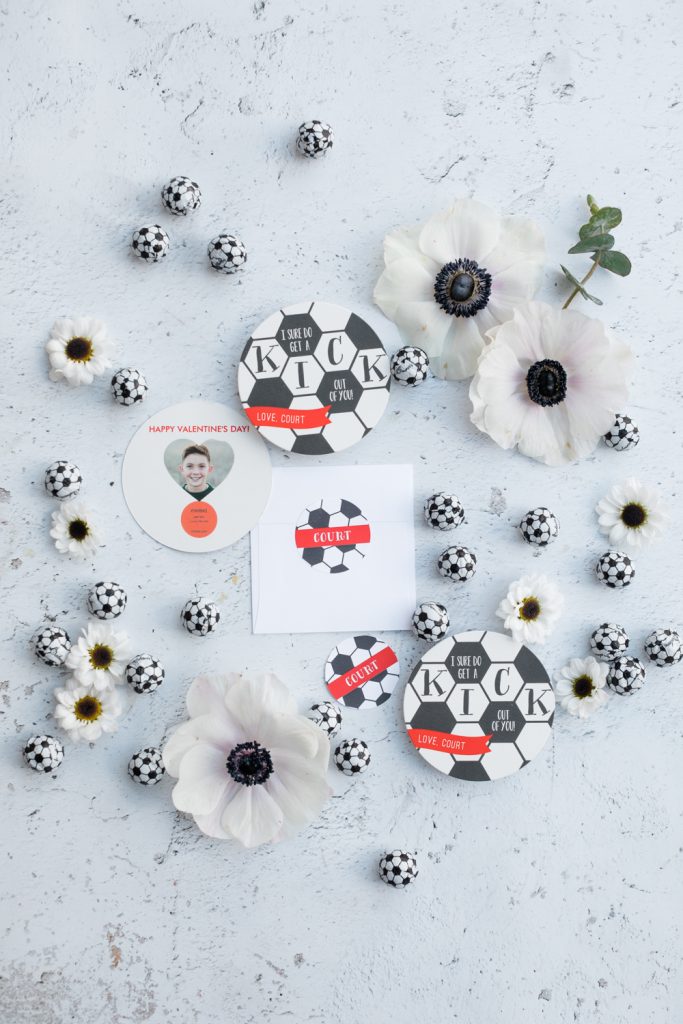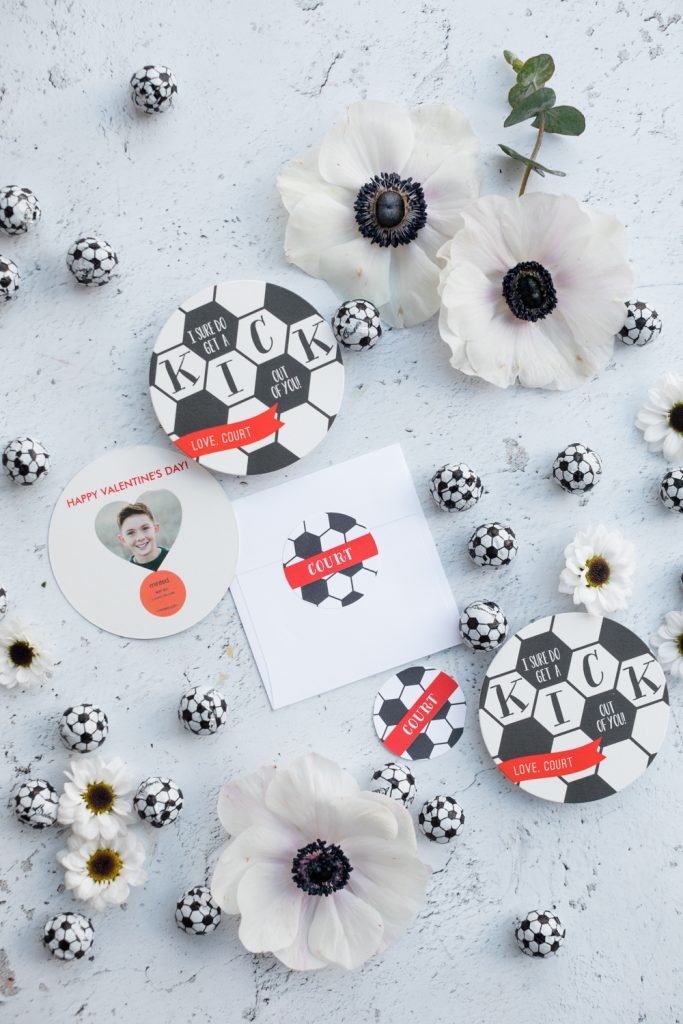 O L I V I A
Selecting their class Valentine's day cards from Minted is something my girls look forward to each year. My older daughter Olivia, who is in 5th grade, wanted to pick a card that wasn't going to be misunderstood by the boys in her class as a declaration of her love for them! So she went with "You're a Koala-ty Friend!" by Shirley Lin Schneider, perfect for my half Aussie daughter! I also found these adorable koala's for pencils as her little treat, so cute!!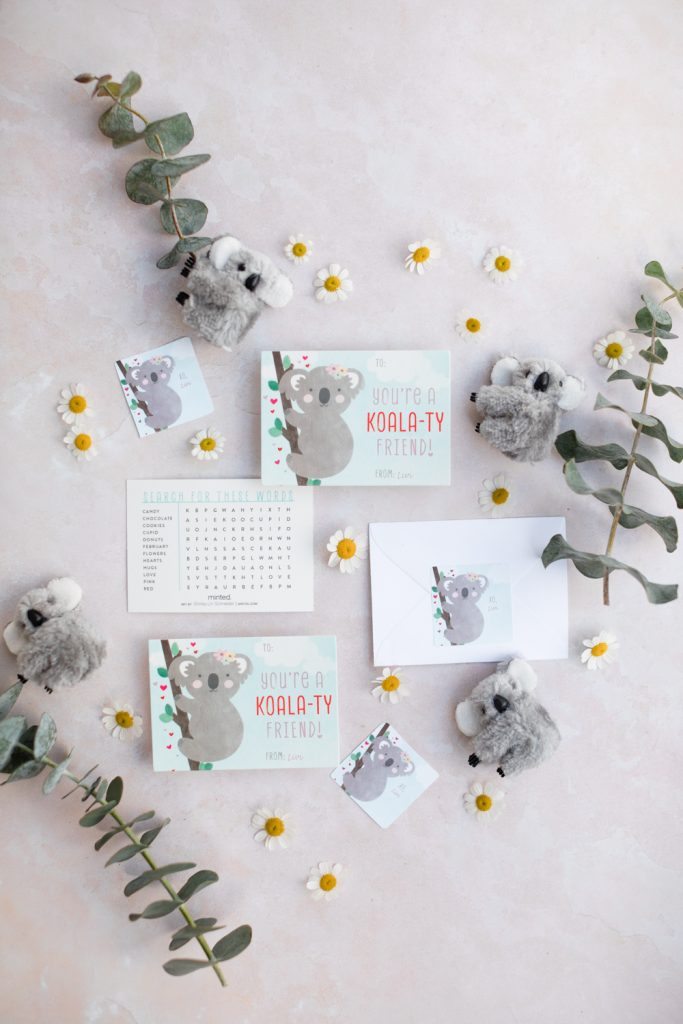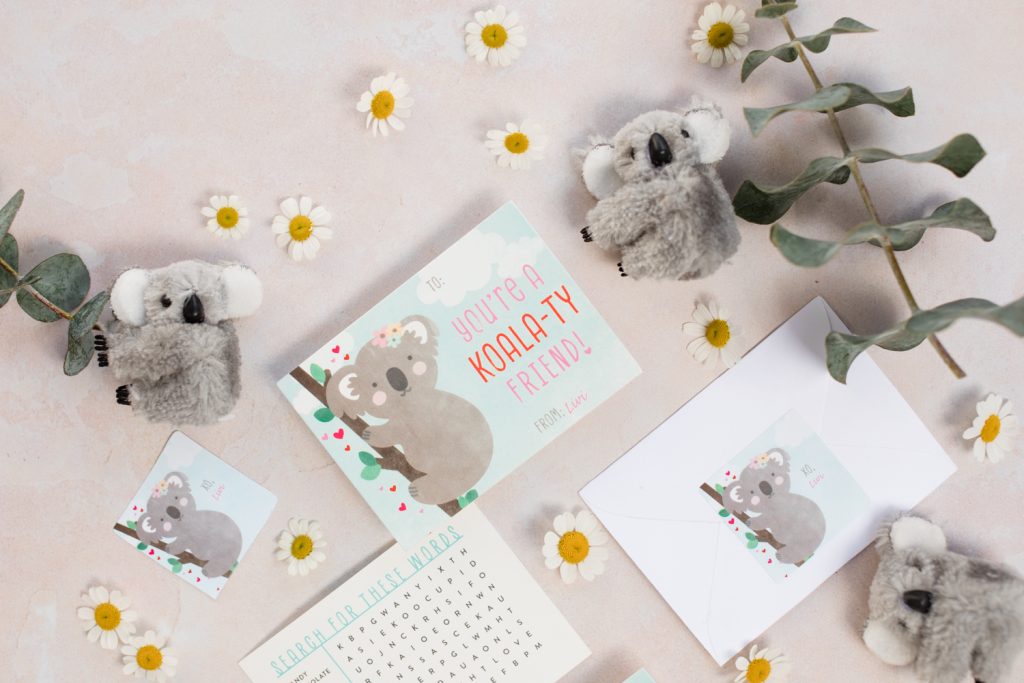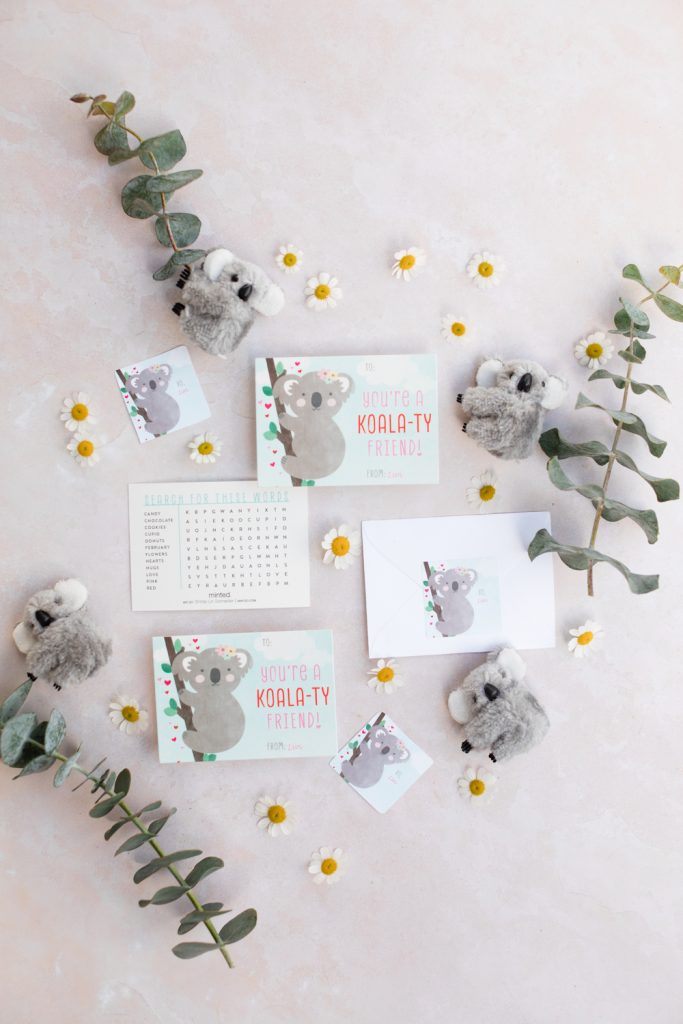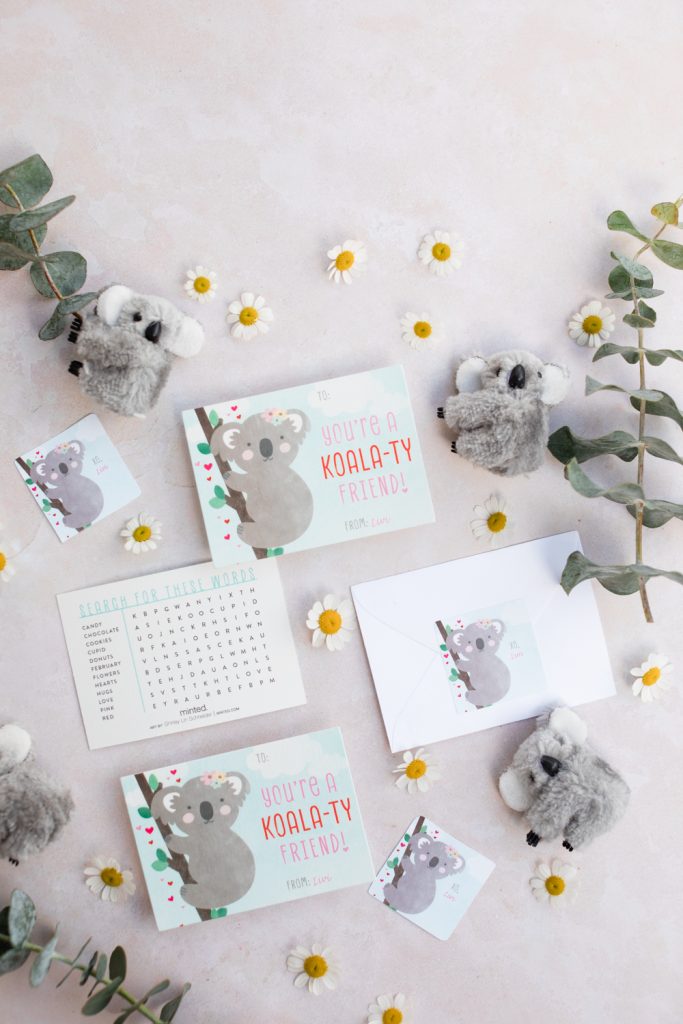 P E N N Y
Penny chose "Friends make life Colorful" by Kacey Kendrick Wagner because of all the pretty colors on the card and the opportunity it brings to hand out fresh new crayons to her friends in 1st grade! I found this treat to be perfect for her age group and so easy to get! And what mom doesn't like easy? Ha!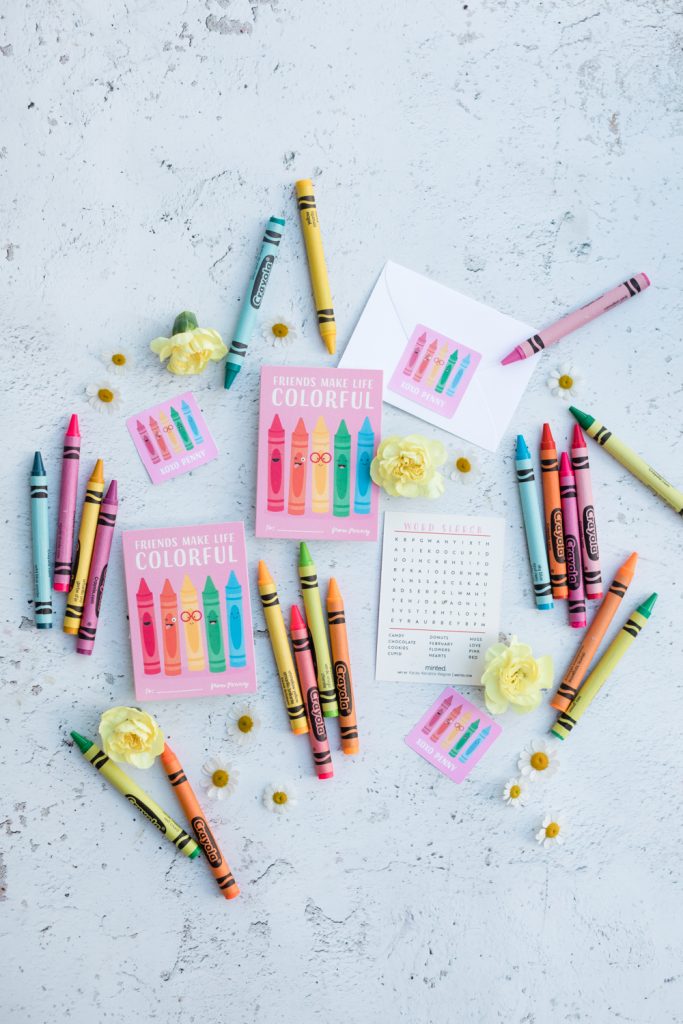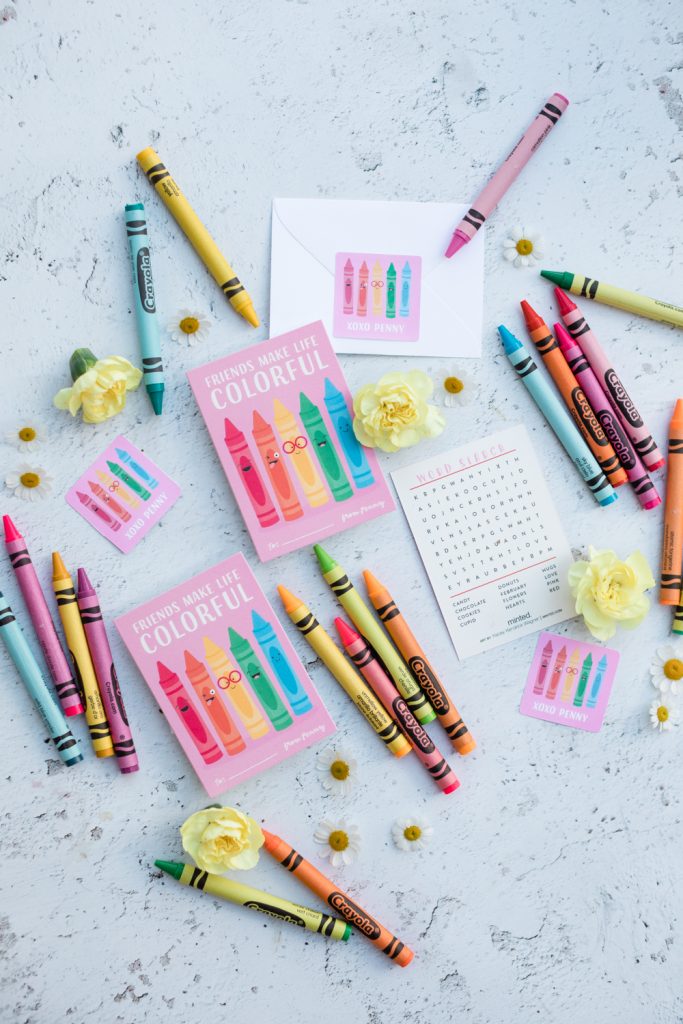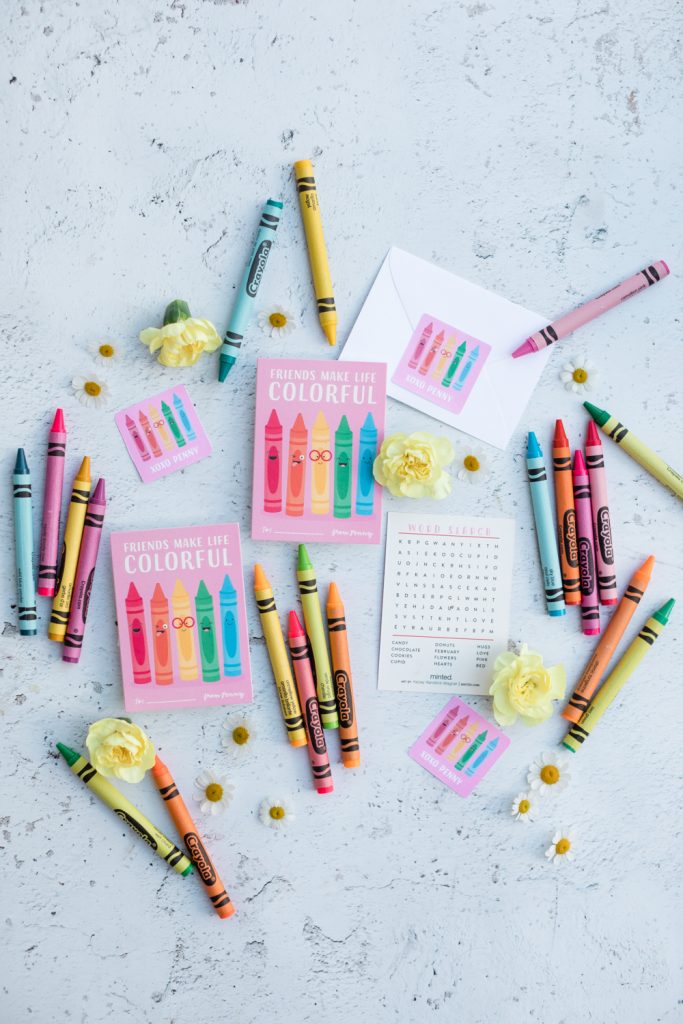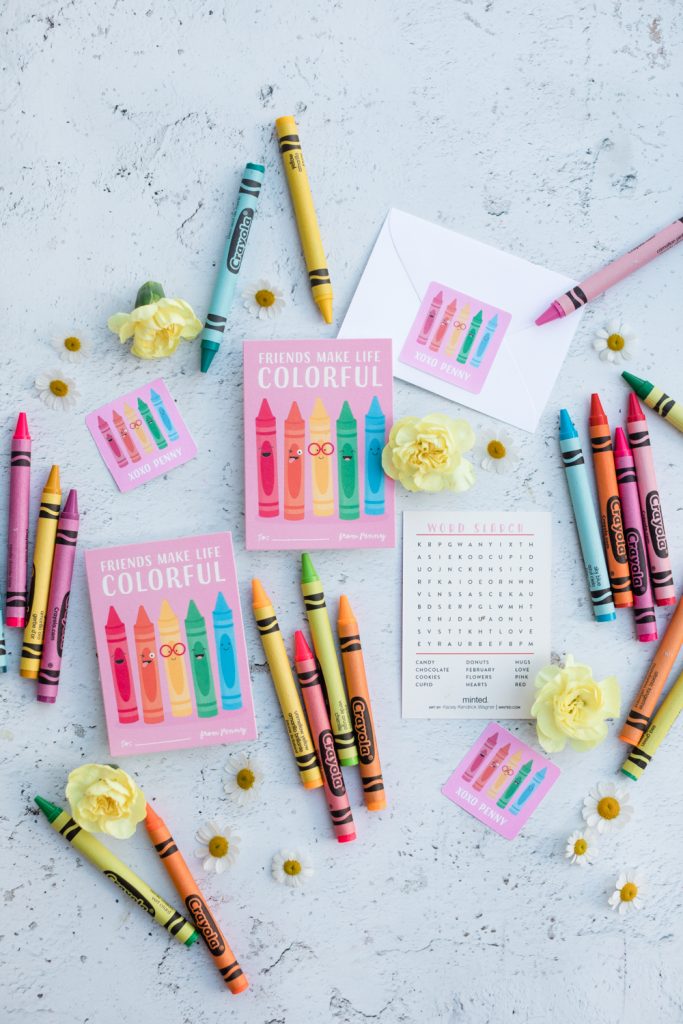 C R U Z
Last but not least, my little kindergartner Cruz! This boy is my gamer and somehow fell in love with Axolotls last year – I think it's a Minecraft thing? He has a axolotl stuffy and a onesie, haha. And I must admit, they are pretty cute! When we saw one at the Santa Barbara zoo last year he freaked out! So when I saw this A'Lotl card by Erica Krystek I just knew it was the perfect one for him, and he agreed. We found these adorable mini stuffed axolotls on Amazon – a little more than I'd normally spend on Valentine's gifts but I couldn't resist!! I'm sure his classmates will love them!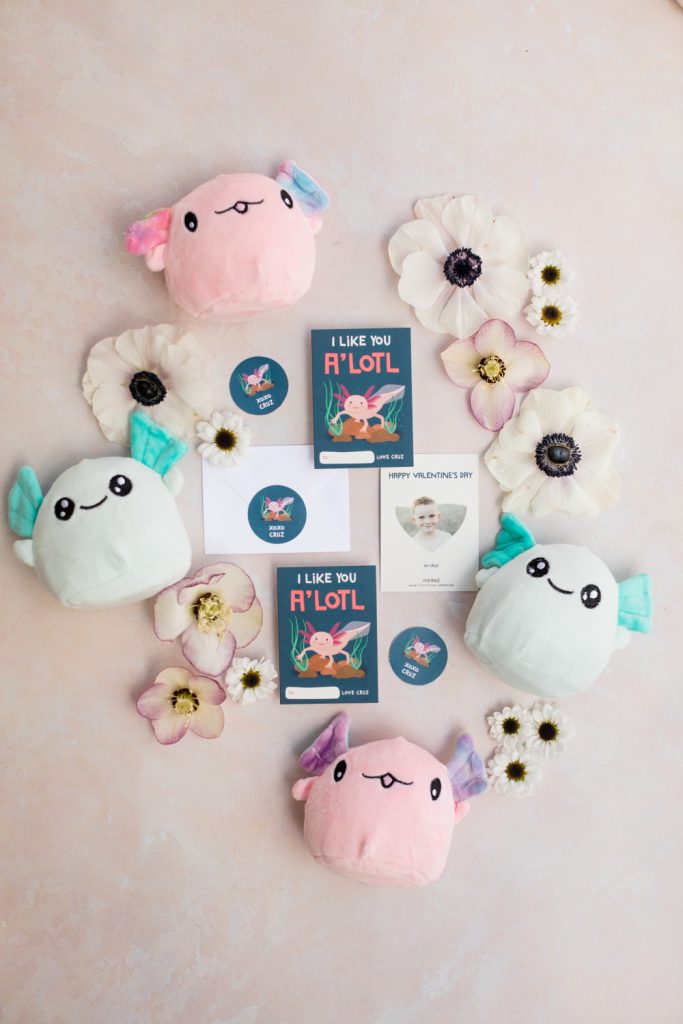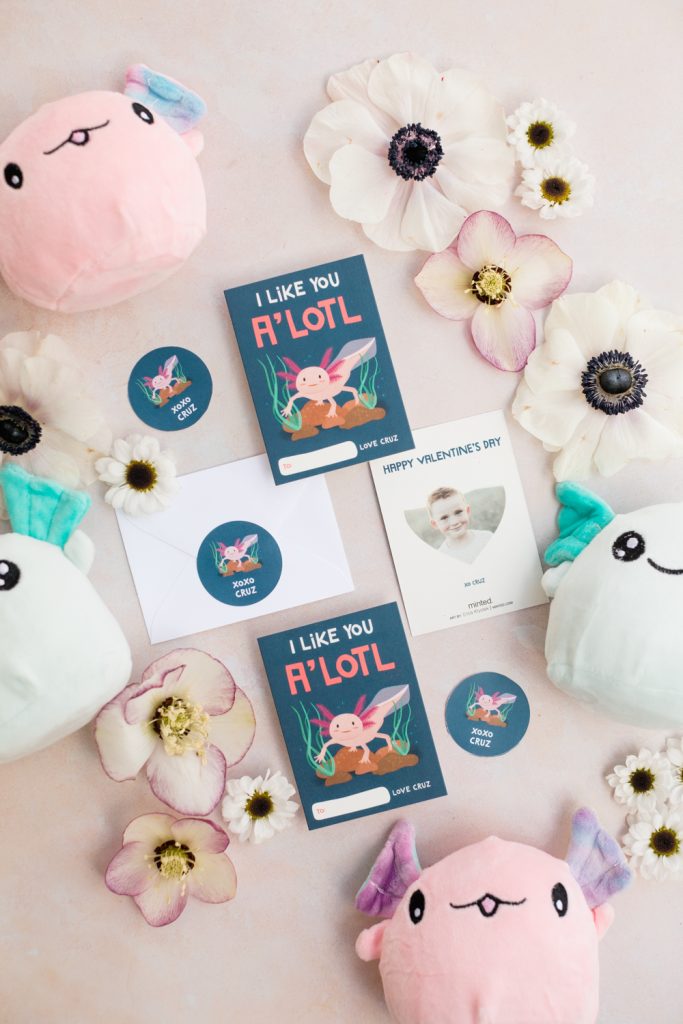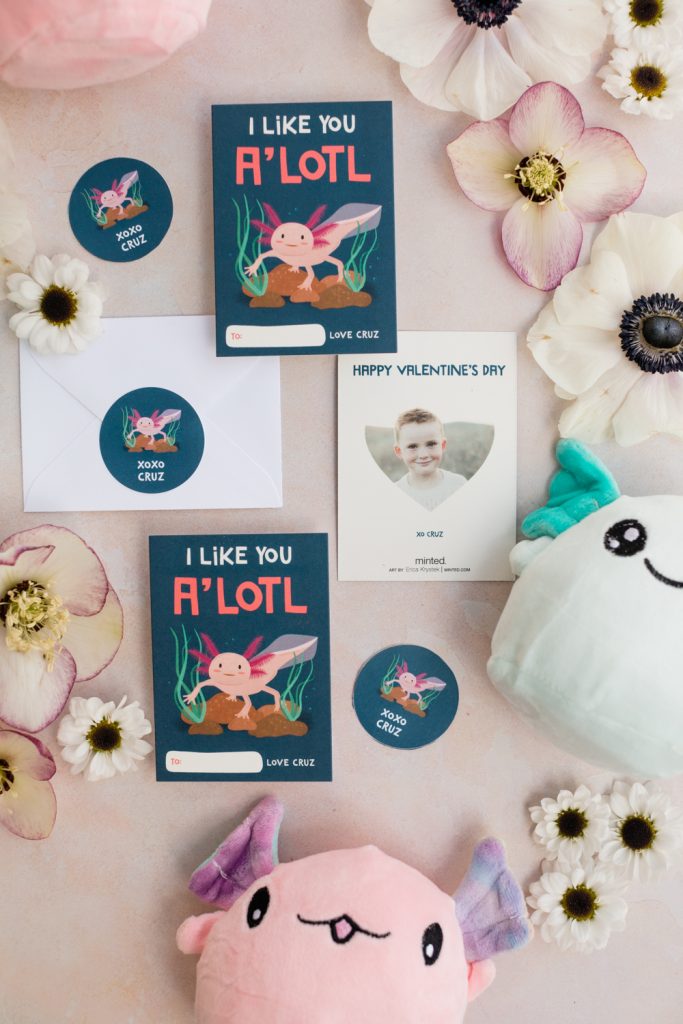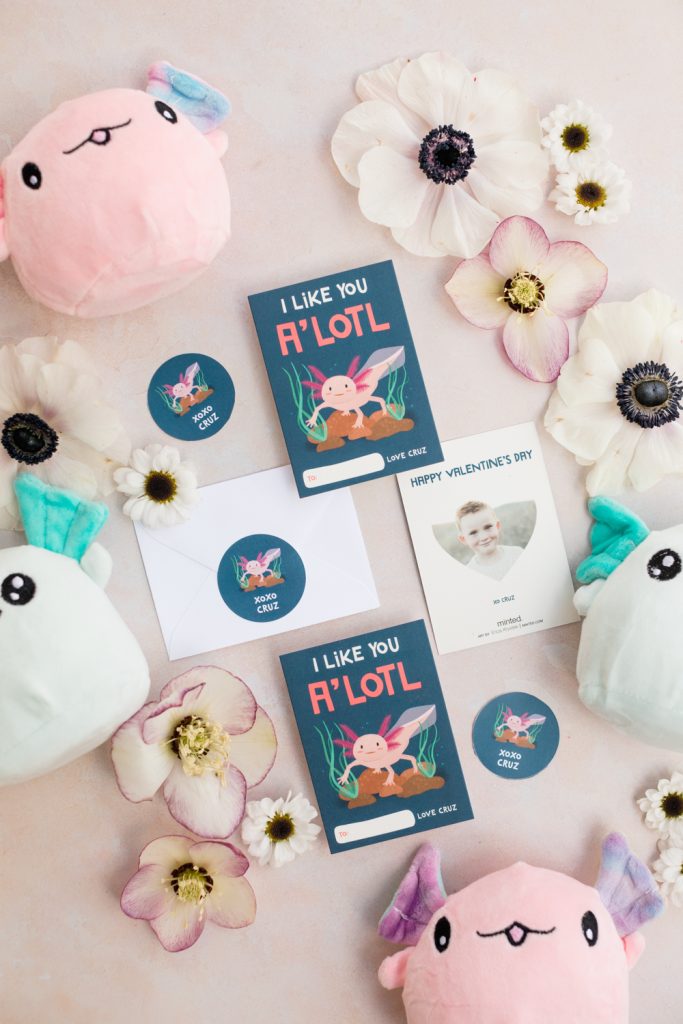 Shop our favorite cards and their little goodies all below!

xx
Jacquelyn