Are you sick of reading about our visit to Sonoma?! Well sorry, I've got another post for you!!! And this one is also real pretty! So, if you know me, then you know I like to make even the smallest celebration something special. Guess what, I consider a vacation away with my bestie without husbands and kids a reason to celebrate, haha! Which lead us to creating this special night!
Leah handled the yummy food and I handled making the table pretty… Which is kind of funny because that's how we sort of handle our business too! But it turned out so lovely, I had to share it with you today! And inspire you, because dang it ladies, it feels good to make even the small things special! Also – if you enter our giveaway you can win a credit to L'entramise to re-create this beauty at home! Keep scrolling to see more of the gorgeous photos from Olivia Richards.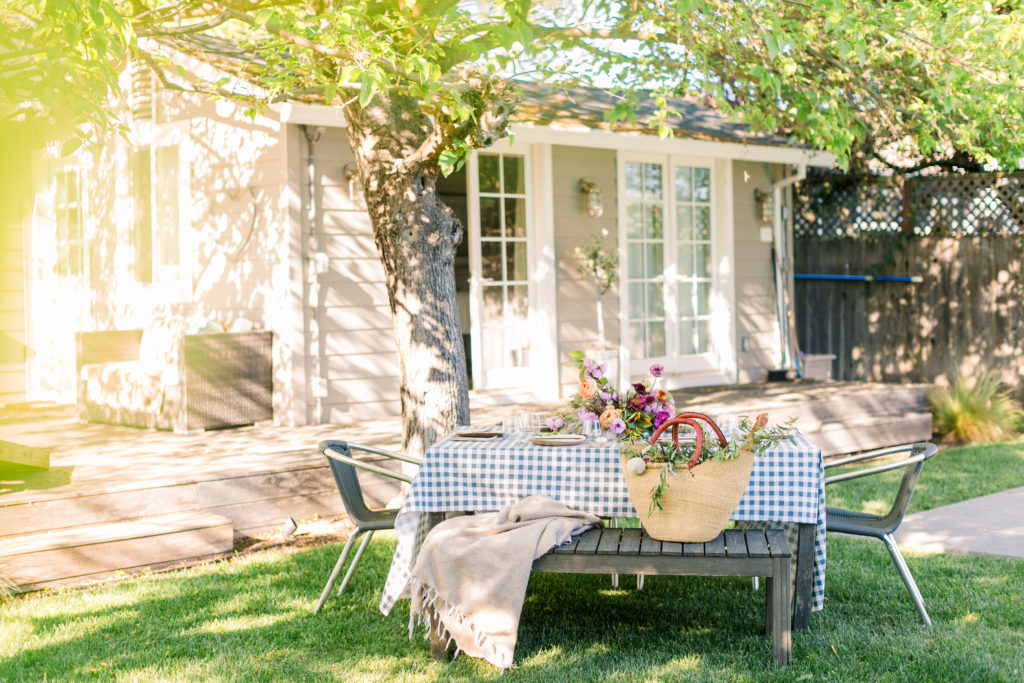 Like I said, we used L'entramise, and you know how much I love them! They have the prettiest tabletop items and I use them consistently for our events and at home! I love their tablecloths, flatware & glassware options and how classic yet stylish it all is.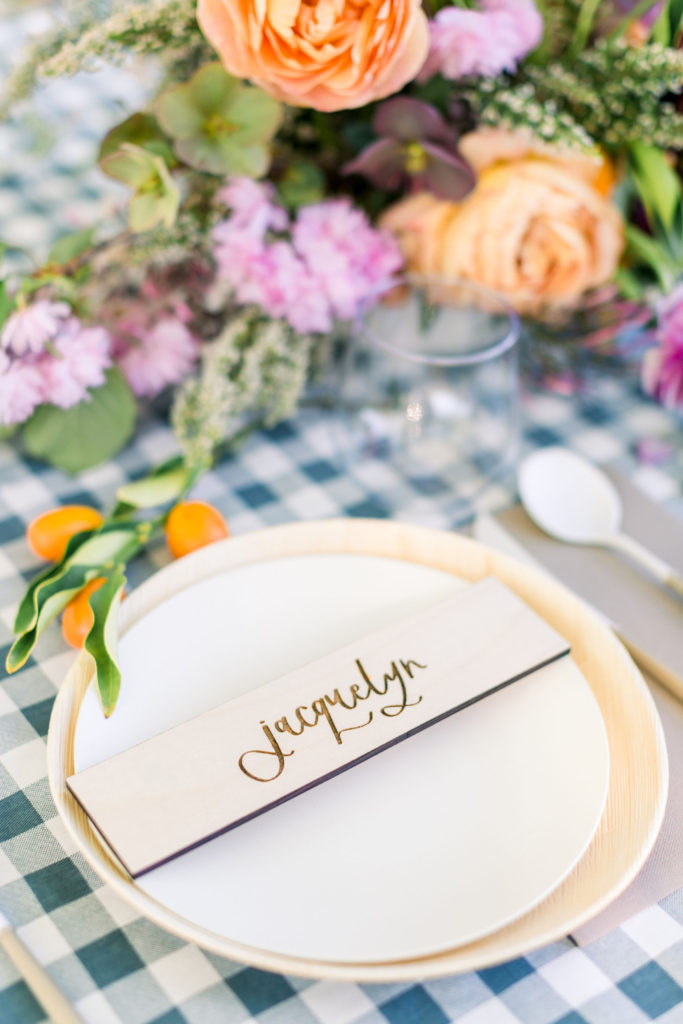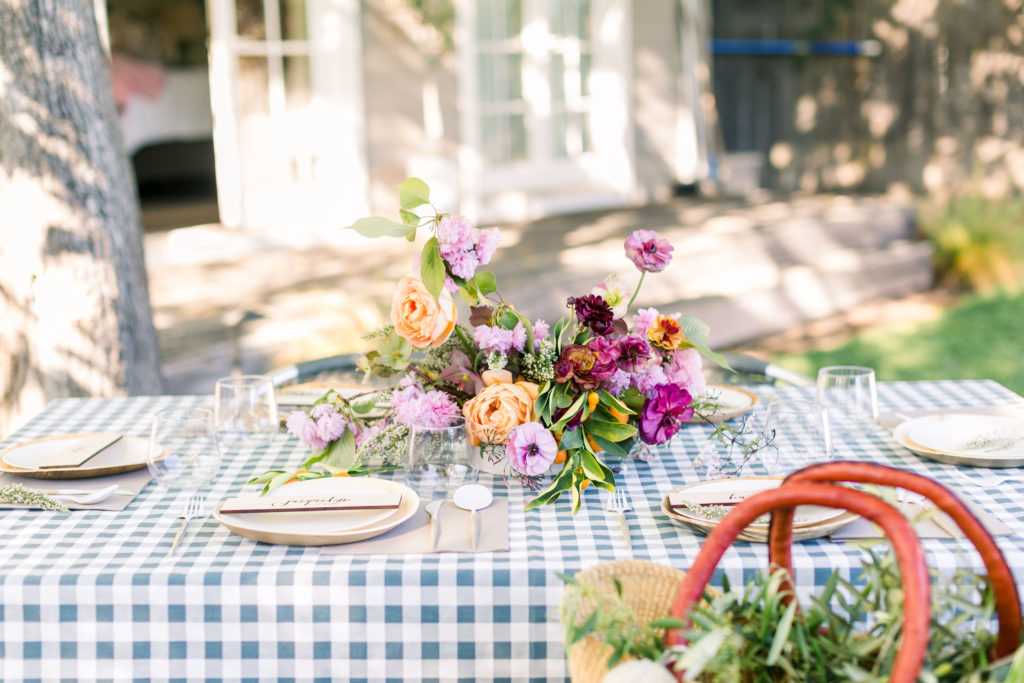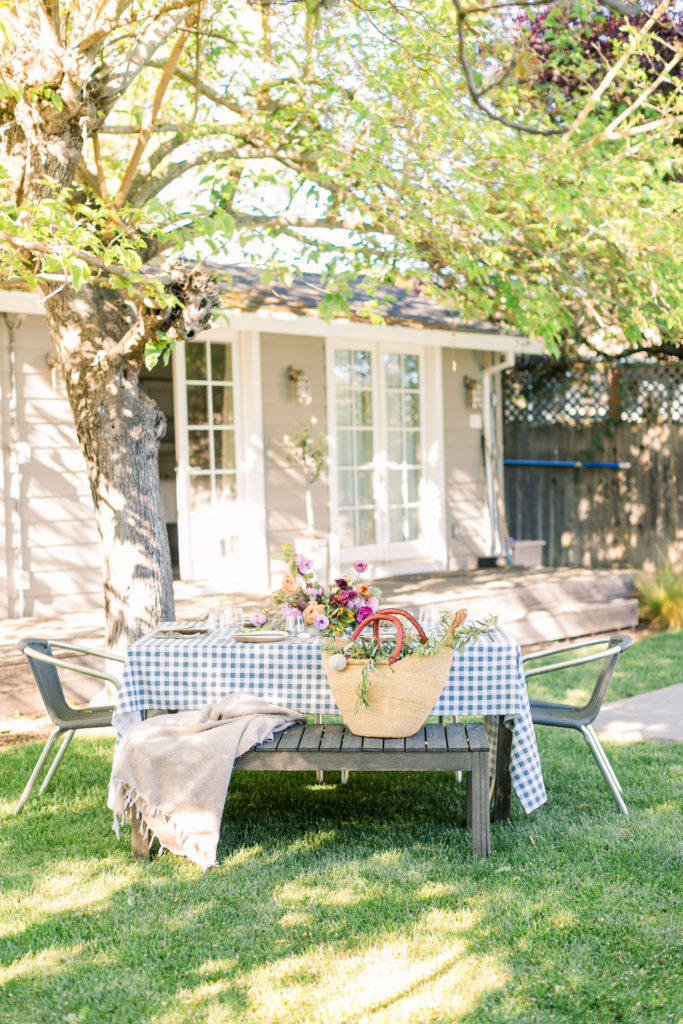 Our friend Natasha Kolenko created the beautiful floral arrangement, such a fun mix of spring blooms and colors!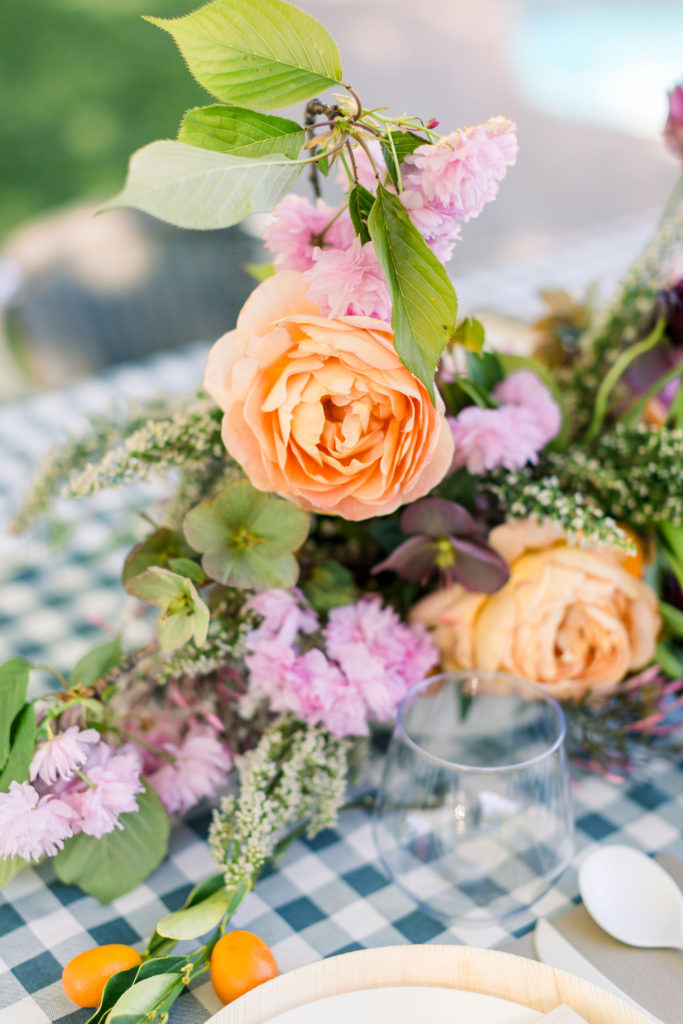 Now isn't that the most perfect bag?! Thank you Plum & Sparrow! Great for a picnic or a beach bag, or even just an every day bag! Another amazing item you can win through our giveaway….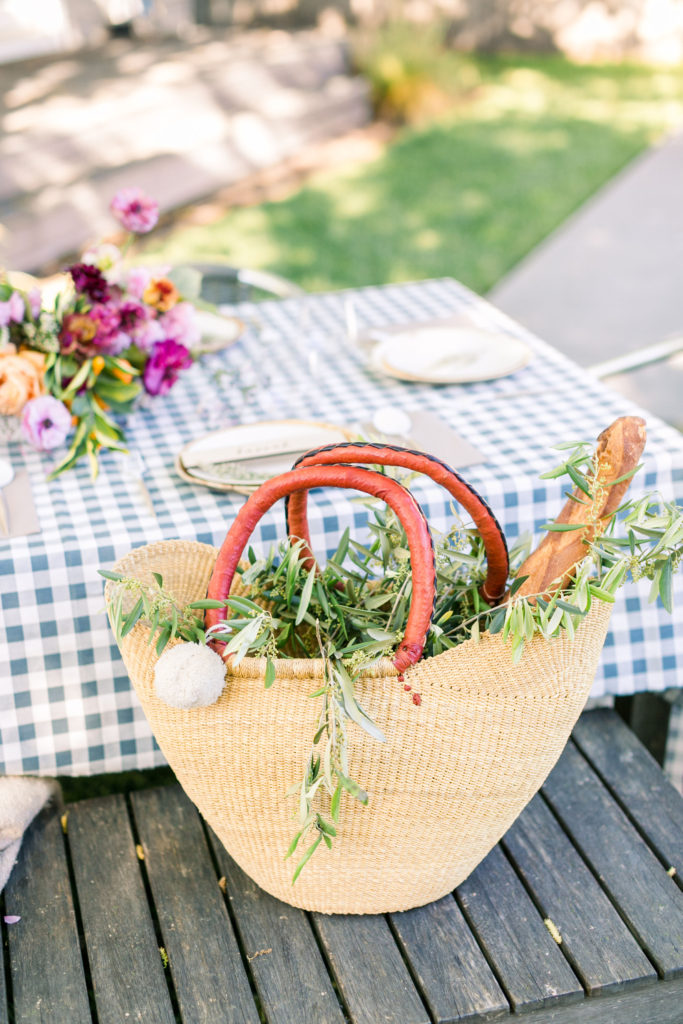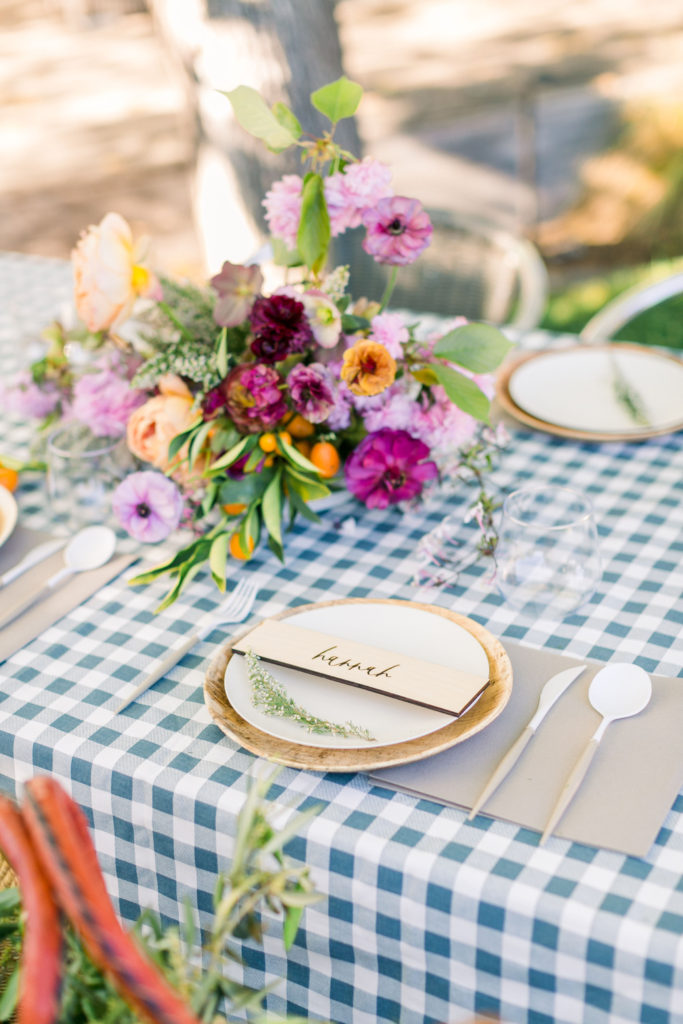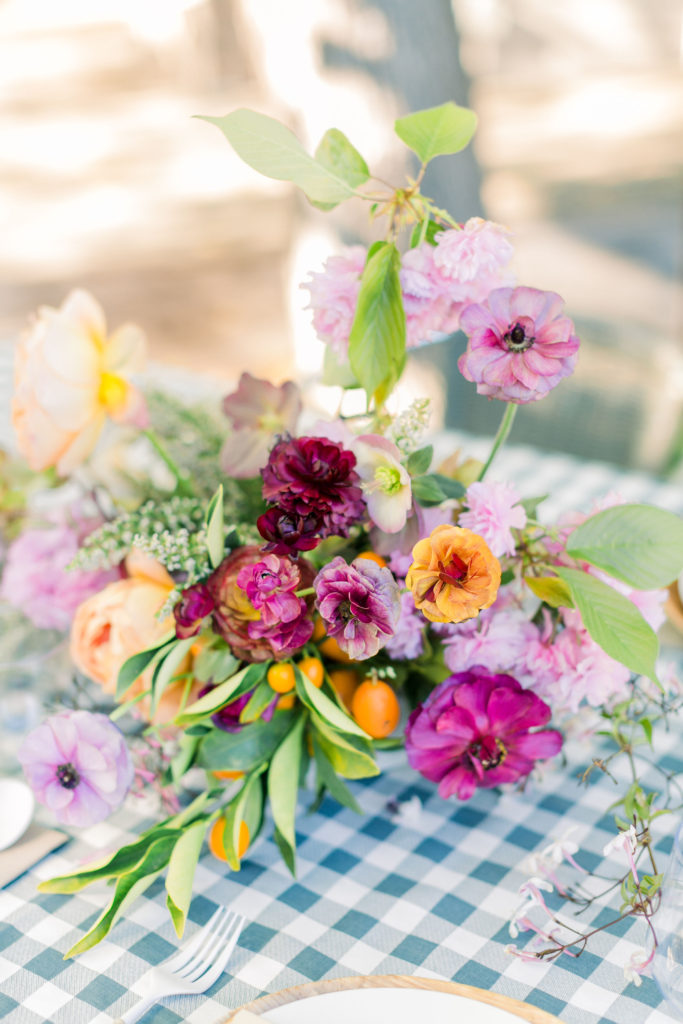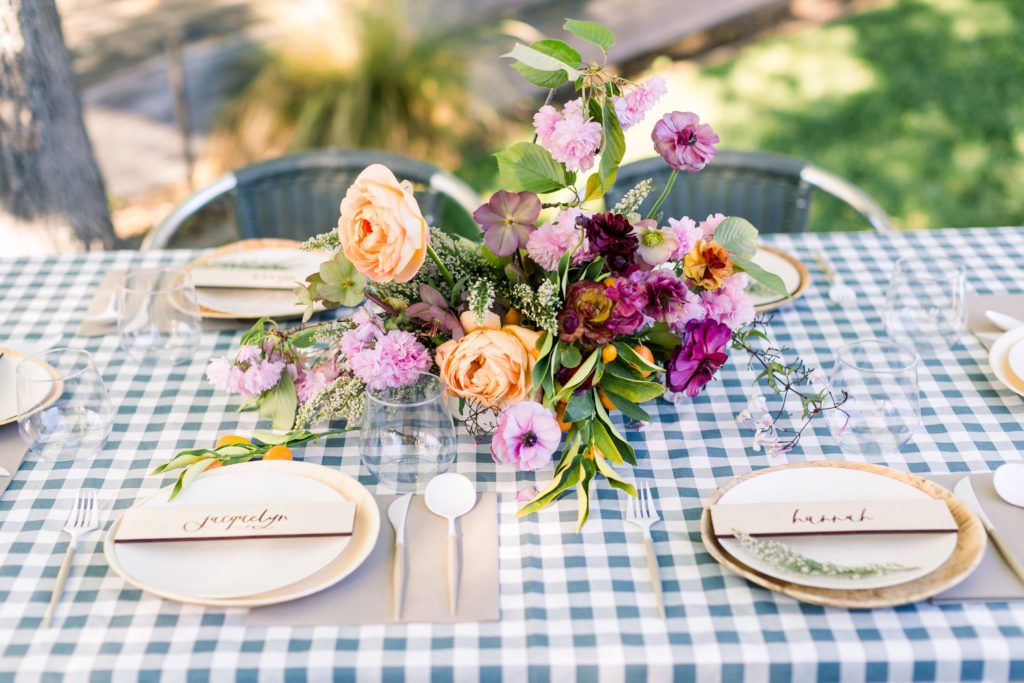 My friend Poppy Jack Shop did the cute place cards, I love them! I have been using mine as a bookmark, so cute and a great keepsake!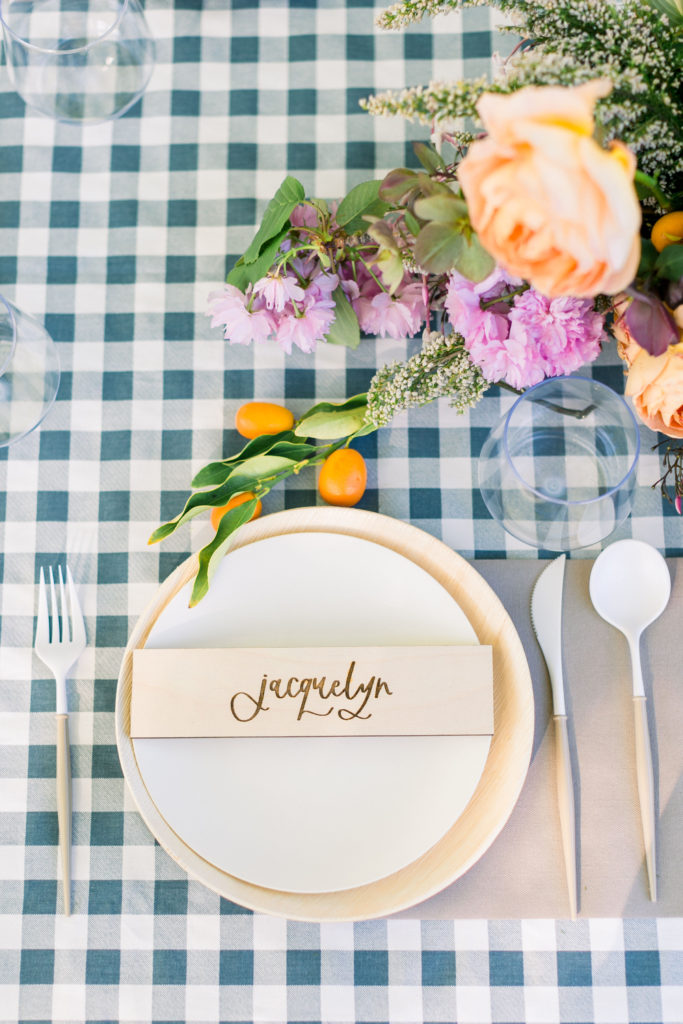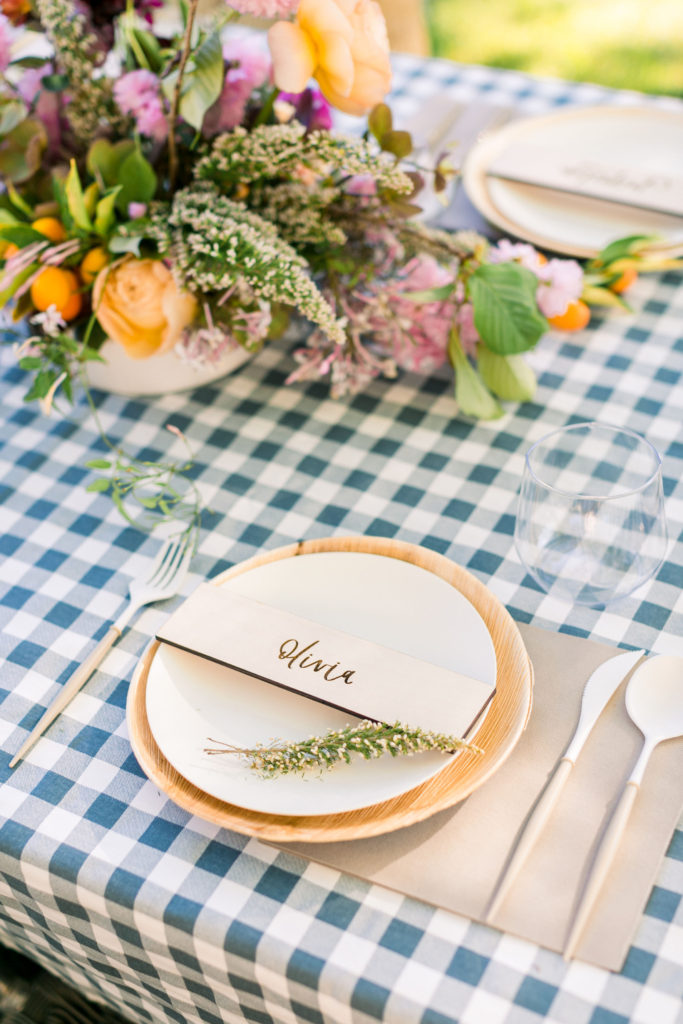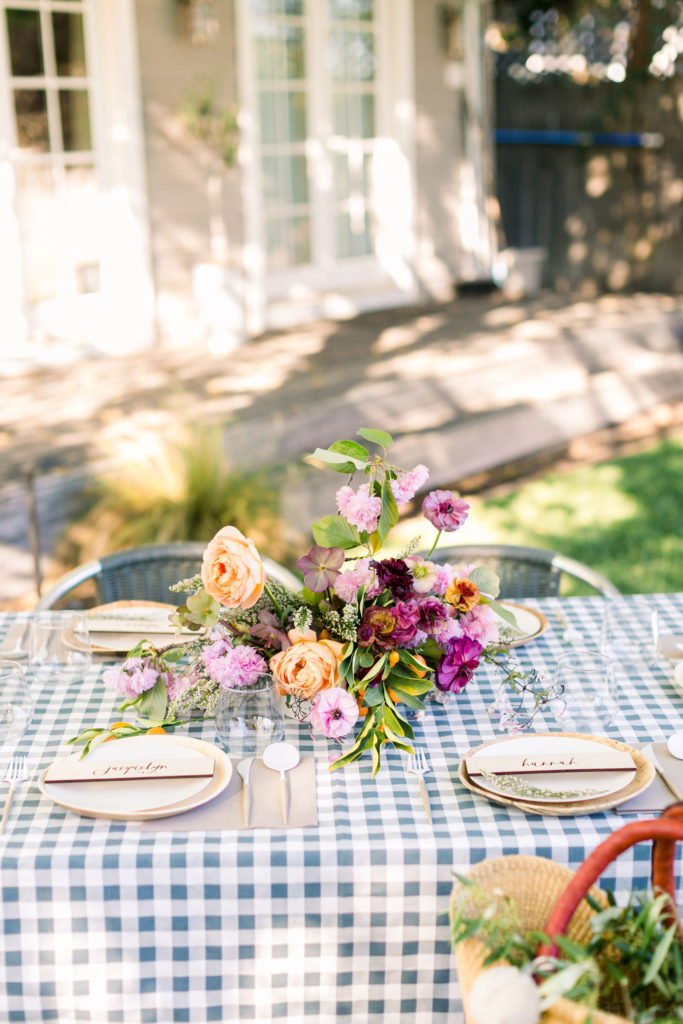 Meanwhile in the kitchen, Leah was just drinking away! Haha, just kidding – well kind of ;) Really Leah was getting some yummy bites ready!! Our friend Dionna at Feed & Feast gave us all the goods and tips for the perfect charcuterie board! So Leah went to town and the result was quite impressive!
And doesn't she look the part in her cute in her Chaser tee?! Another amazing prize, I'm telling you, this giveaway is something else!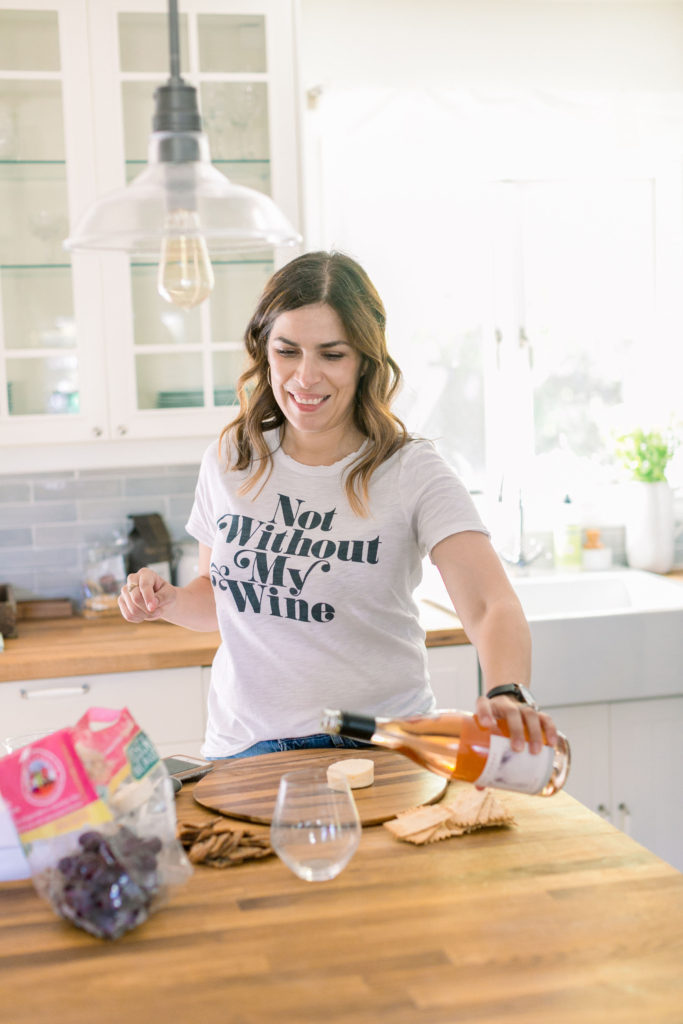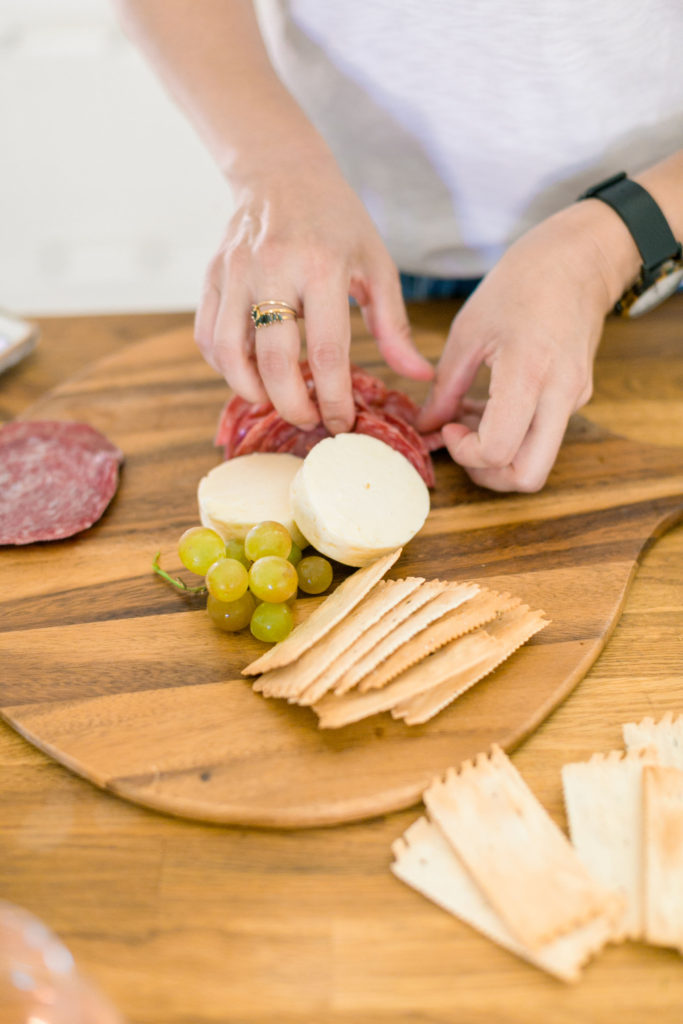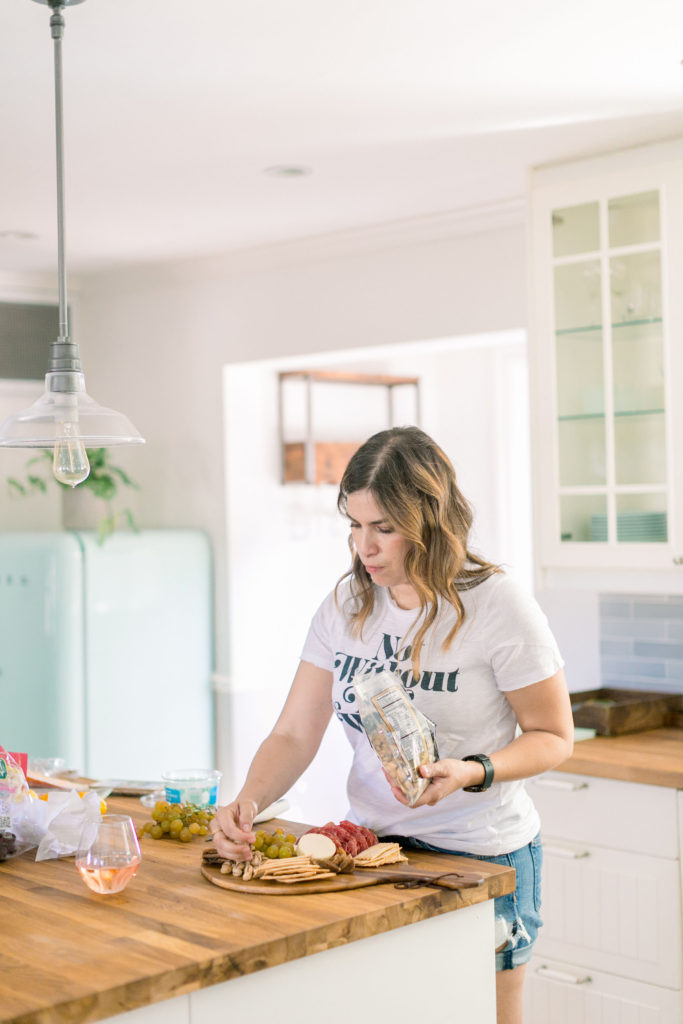 Dionna gave Leah tips on how to place things and do the meat, but Leah just sort of went for it and did a great job!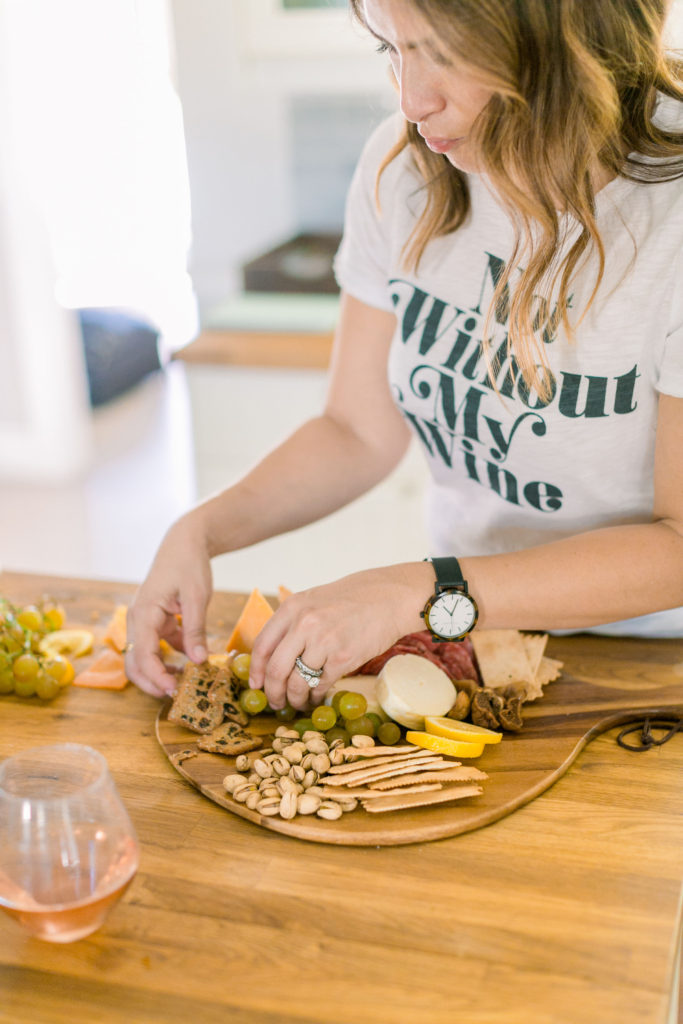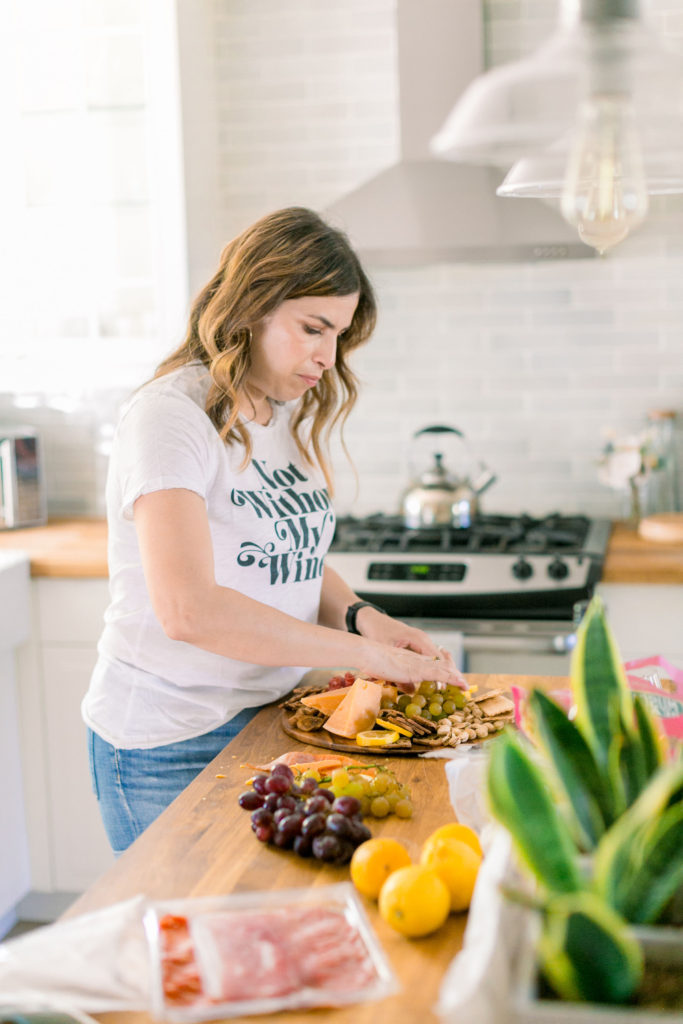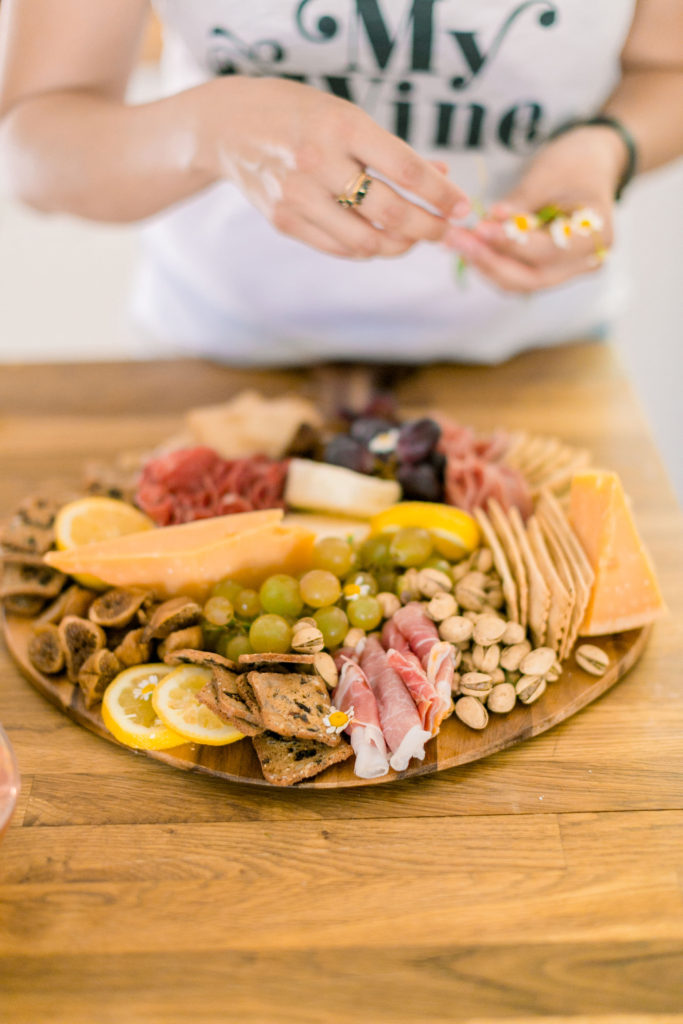 Gotta add fresh flowers and greens! It's all about the pretty factor!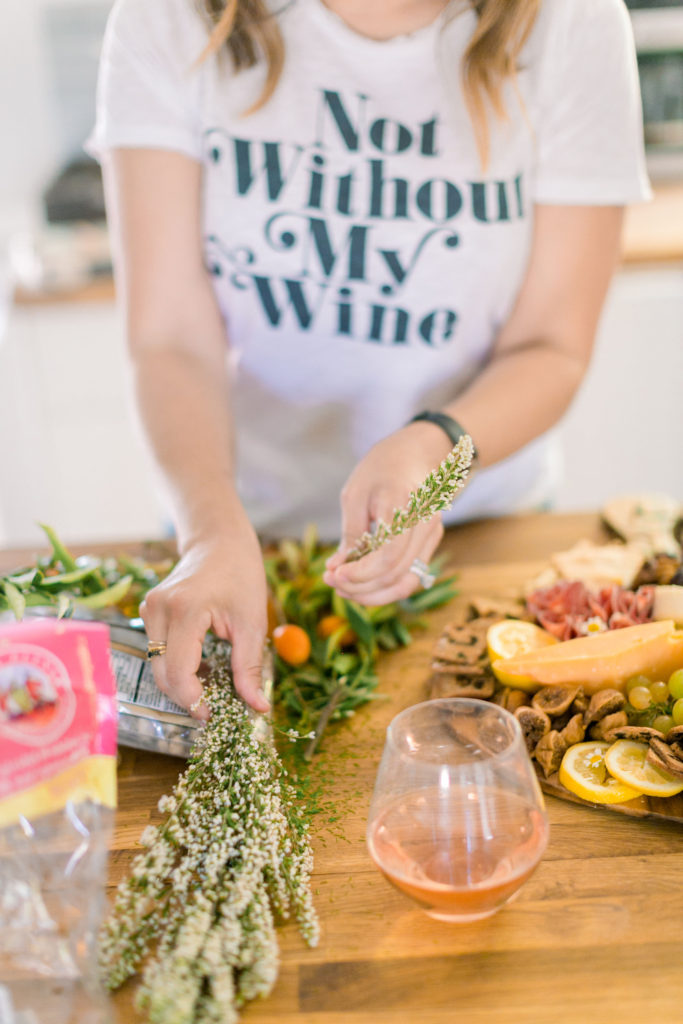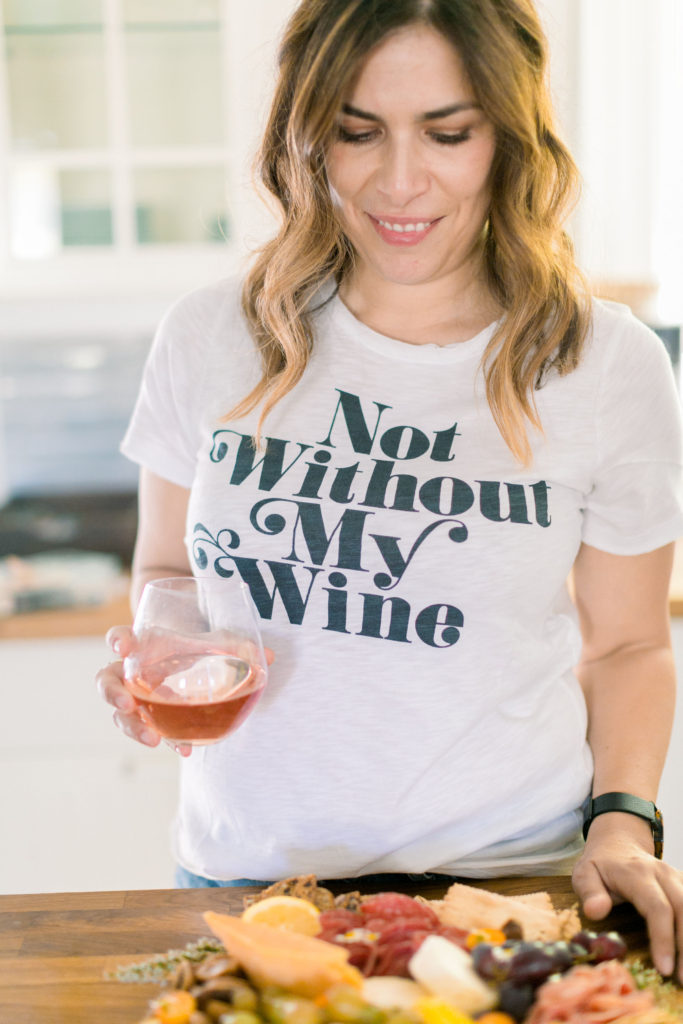 Finished product!! Amazing, right?!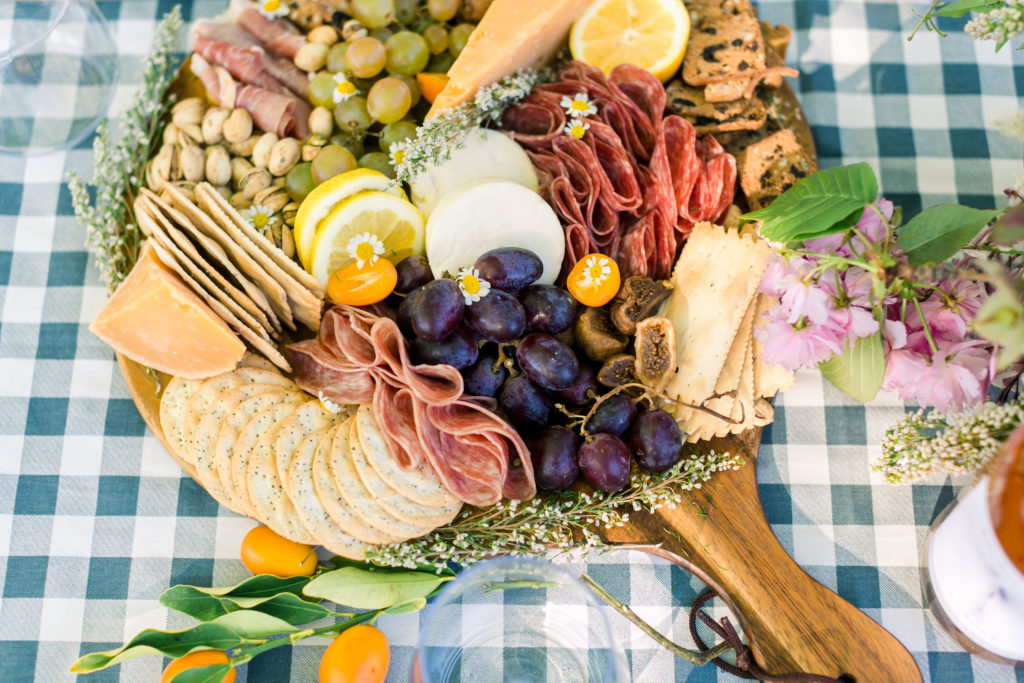 We were spoiled with Spirit Horse Vineyards rosé – and I know you're sick of it, but yes, you can win that too!!! 4 bottles upon arrival to Dove Cottage – you guys, seriously GO ENTER!!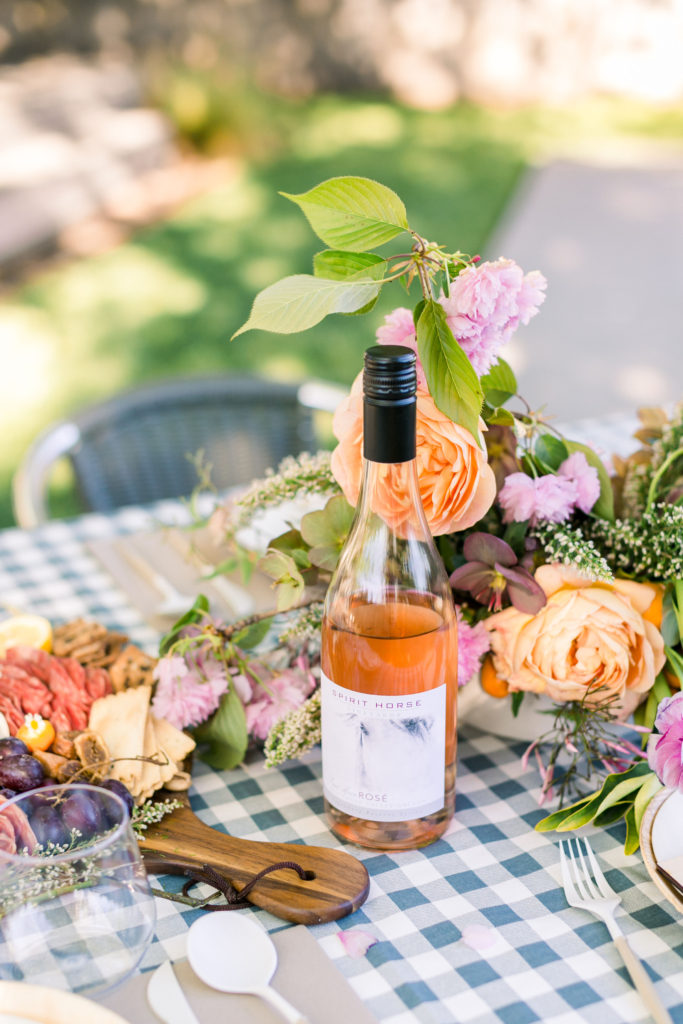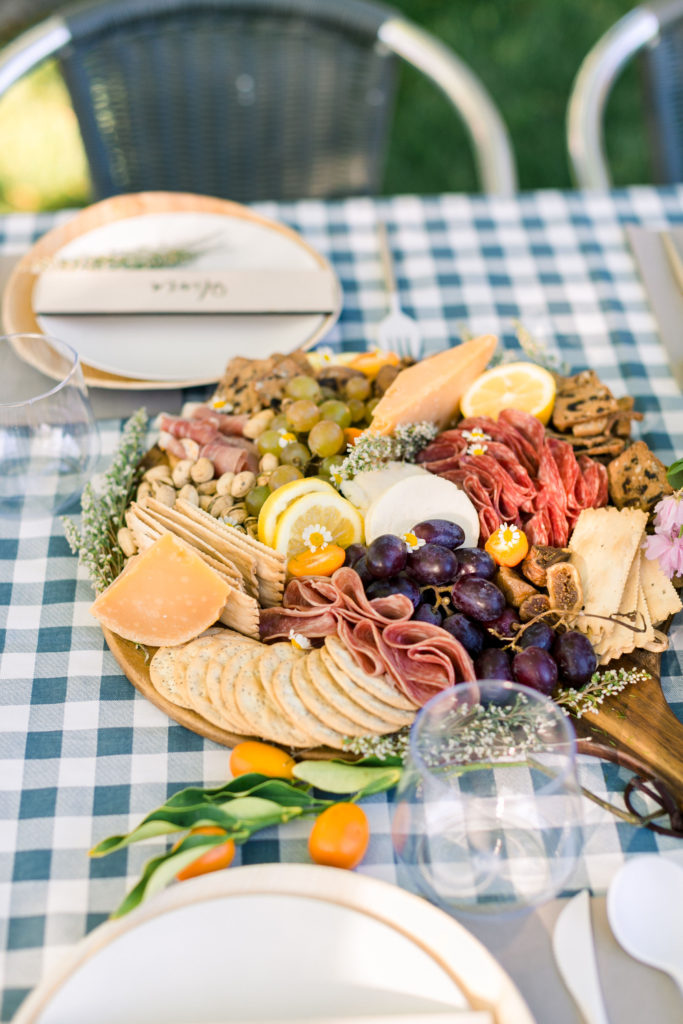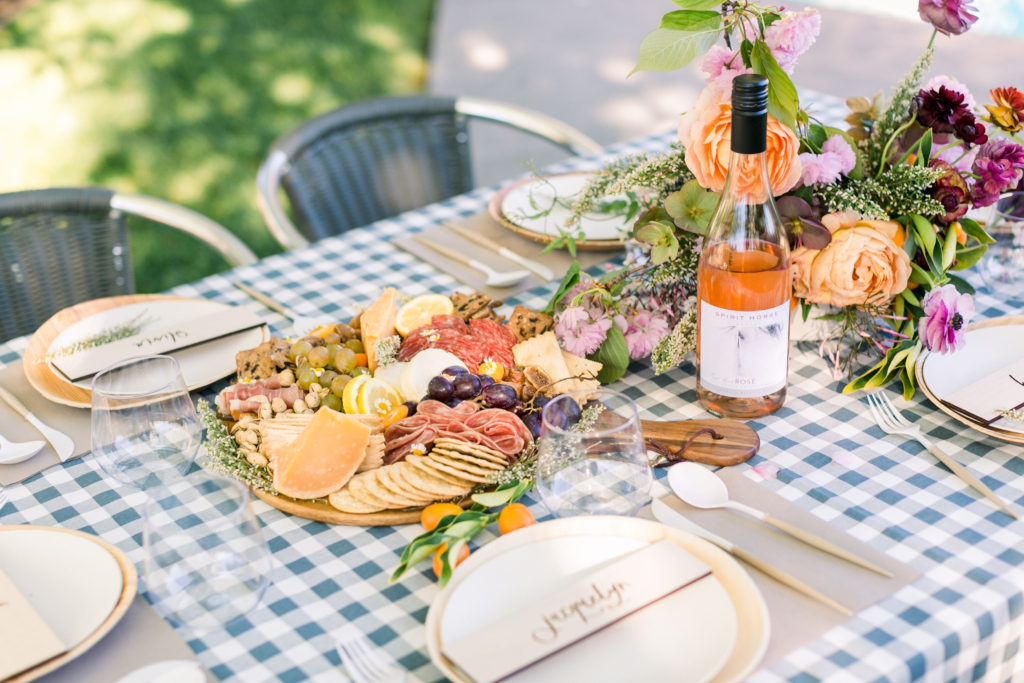 My happy place – pouring wine!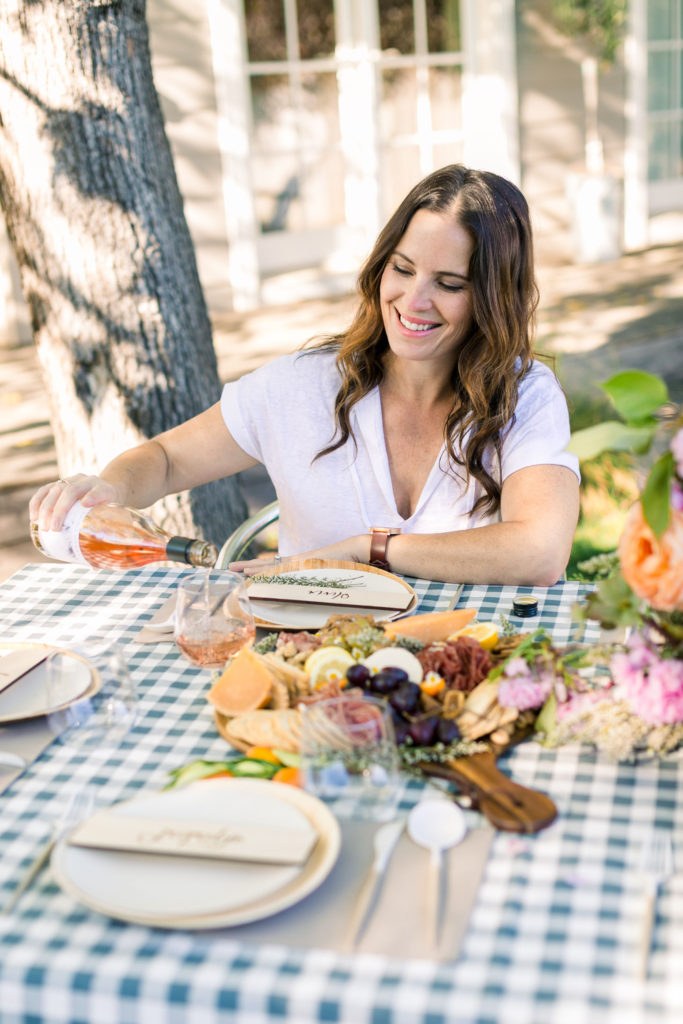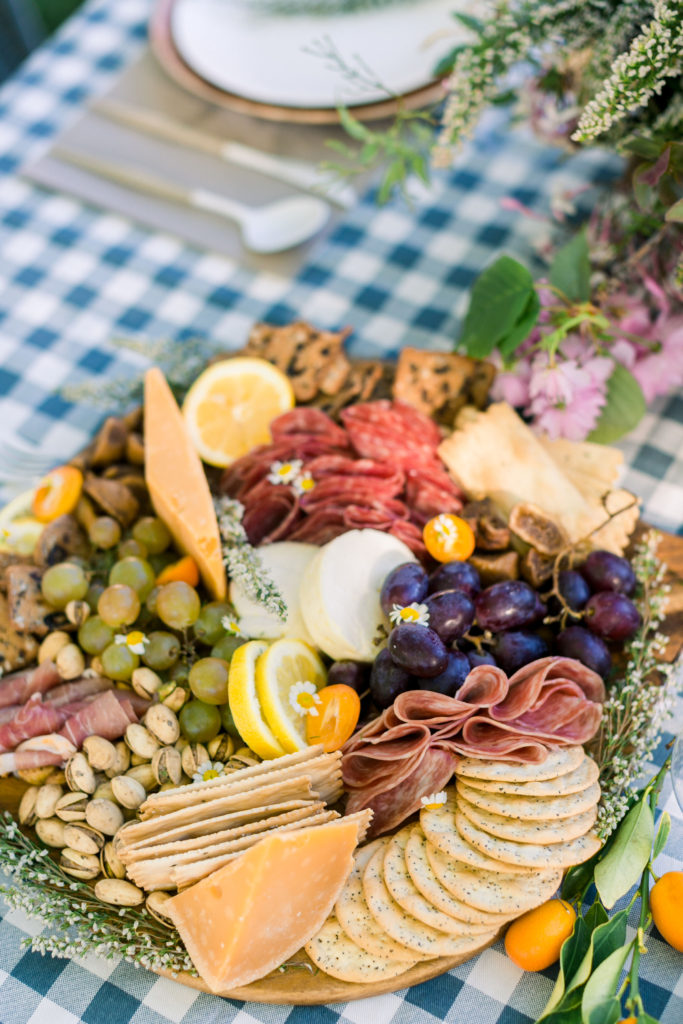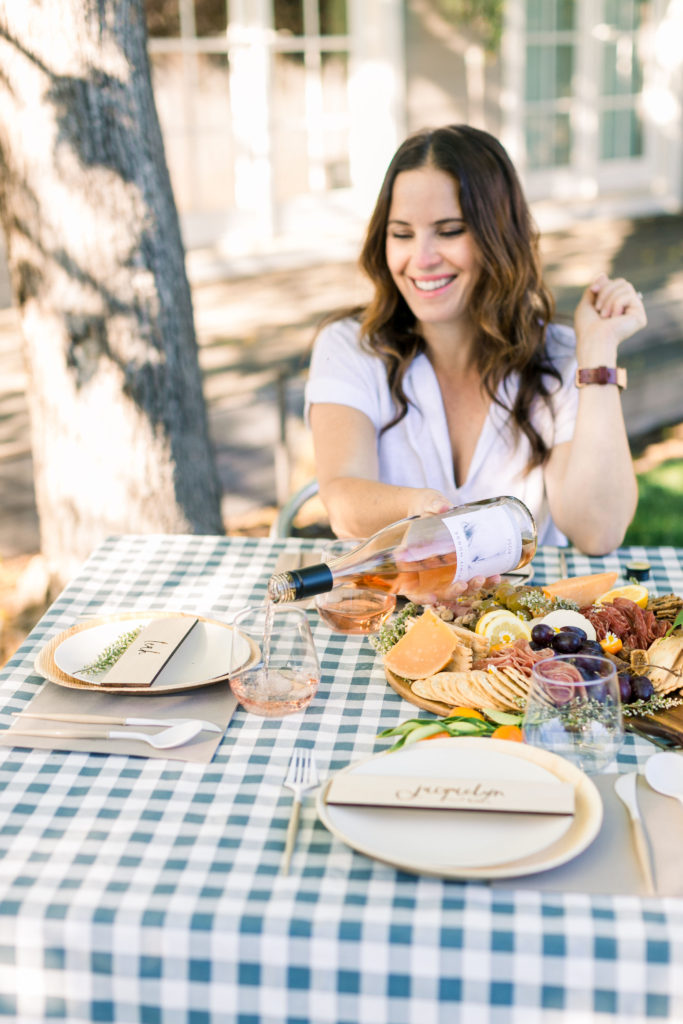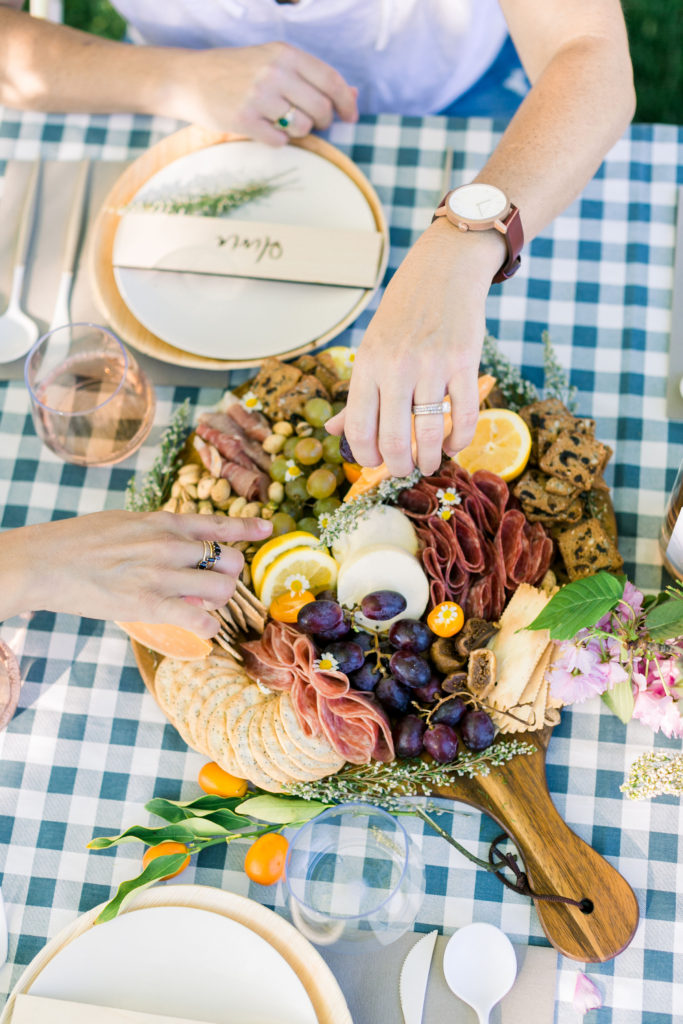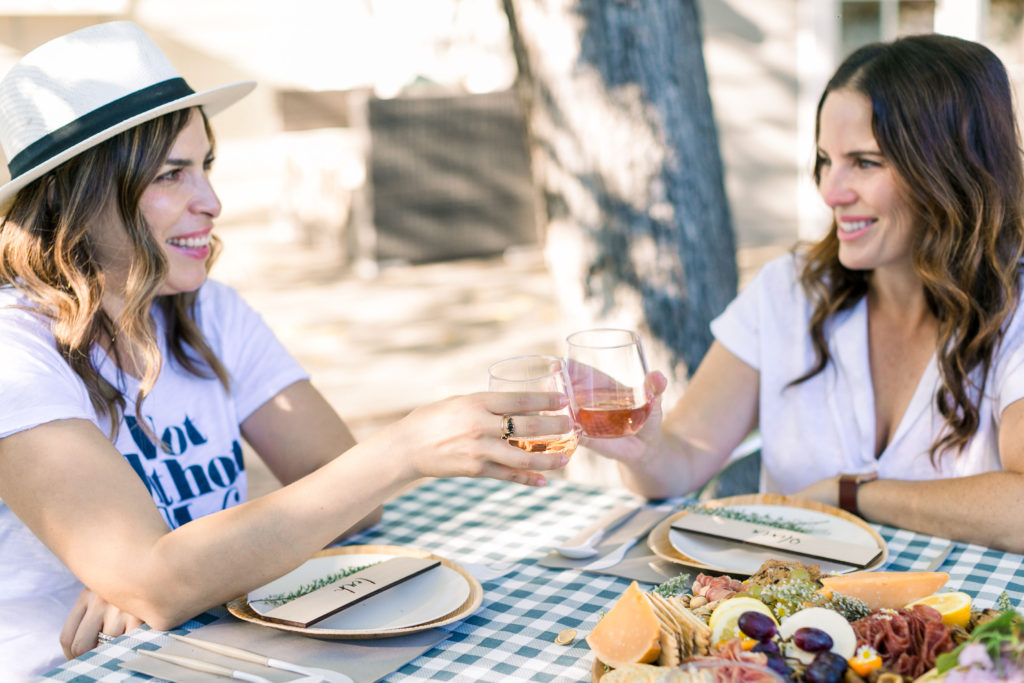 Cheers to all the special moments! Especially with your closest friends!
xx
Jacquelyn