With Summer quickly approaching we thought we'd add some zest into your life!! I was lucky enough to collaborate on this shoot with my friend Sabrina of Golden Arrow Events & Design. She had this cute concept and idea based on the Surfaces song Sunday Best. But instead of the lyrics "feelin' good, like I should" she changed it to "peelin' good" – and that's when she had me, with that pun! We took that sweet pun and ran with it creating this fun citrus-inspired shoot full of color and LOTS of pretty! It was featured on Oh It's Perfect last week and I'm excited to finally share it with you today!
Photos by the talented Lorin Kelly Photo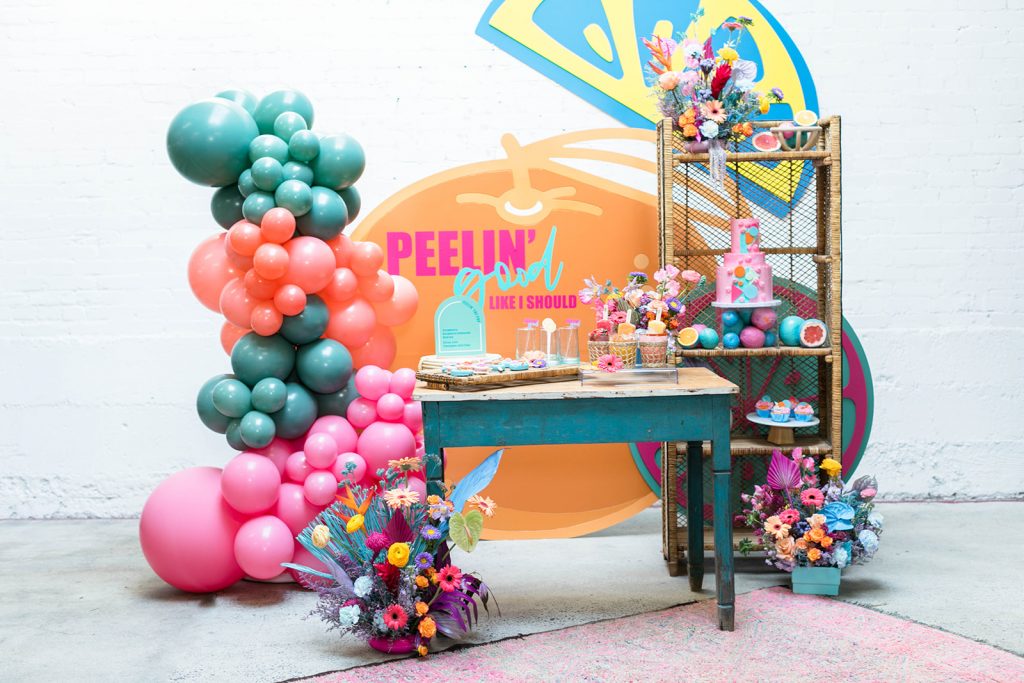 As always, gotta start it off with a fab invite!! This invitation suite by Double Dipped Calligraphy had all the right colors and all the fun wording. She nailed it!! Plus how can you resist those cute stir sticks and place cards by Creative Amme? It's all in the details, speaking of I had fun spray painting all the citrus I could get a hold of! We were all about those vibrant tones for this shoot and I love how it all came together…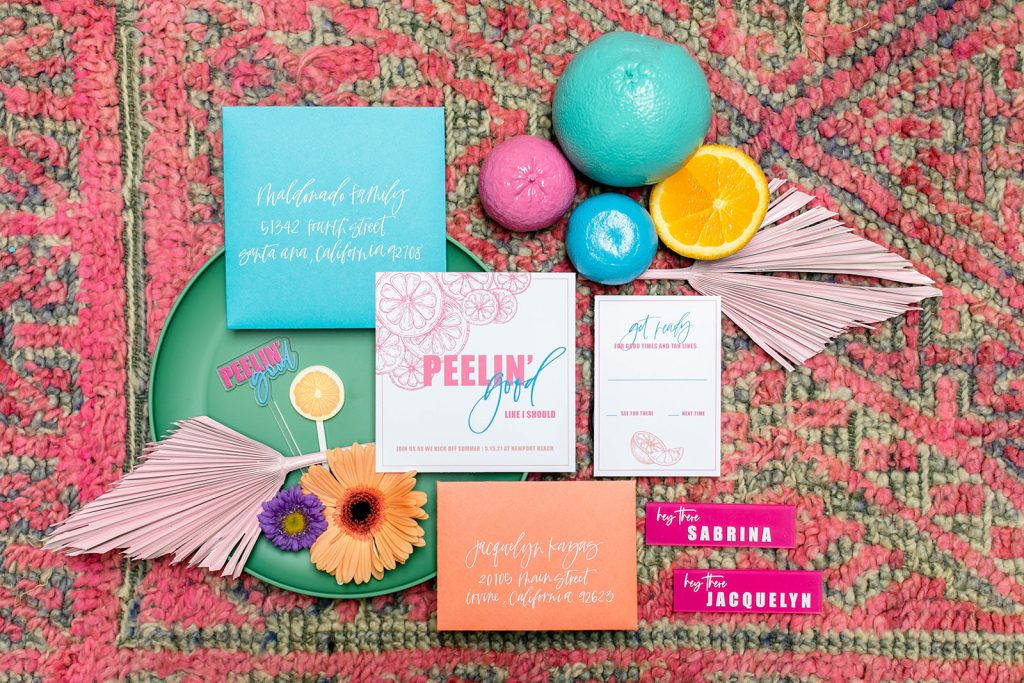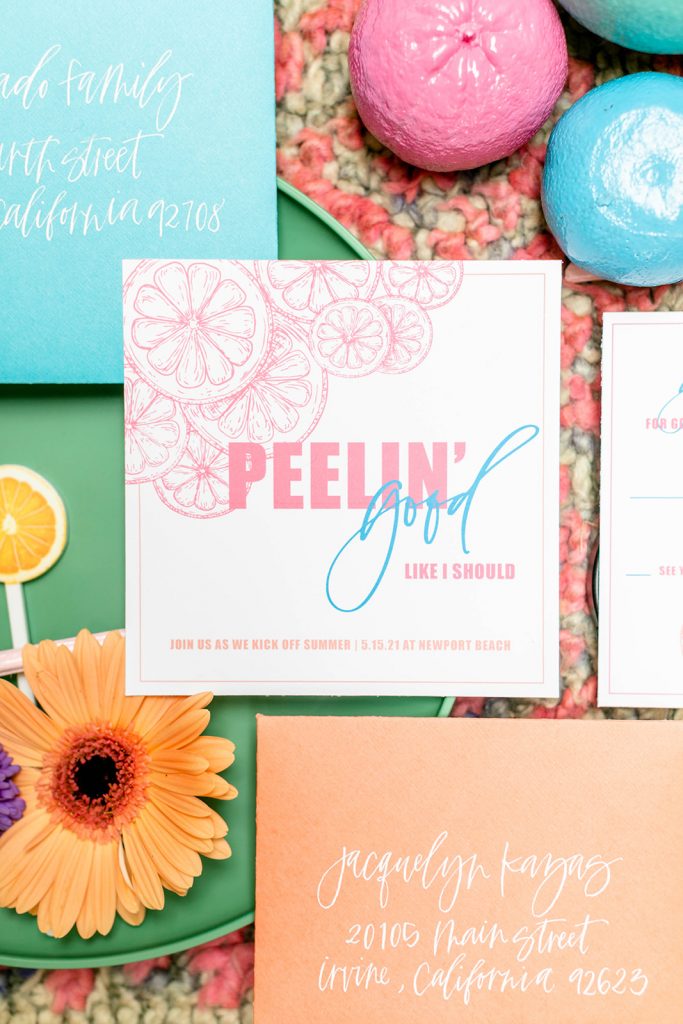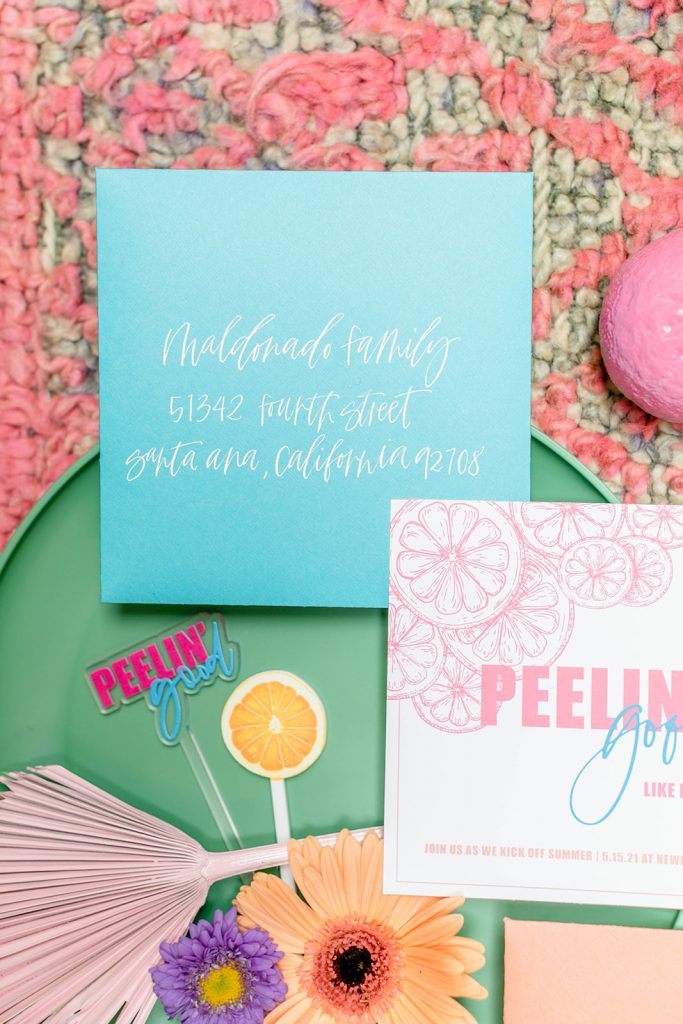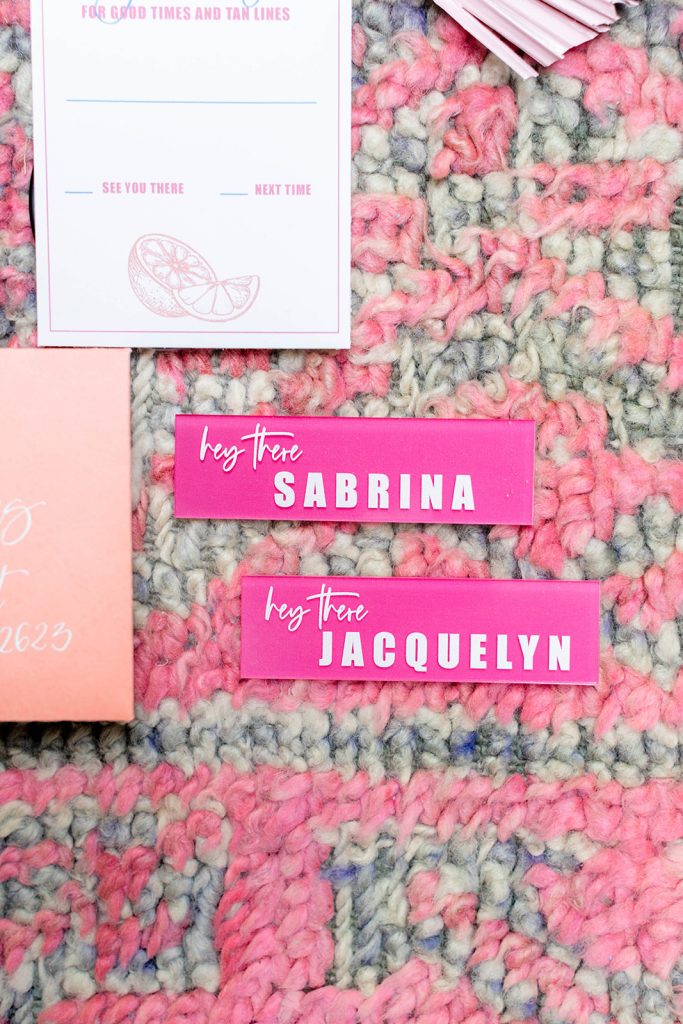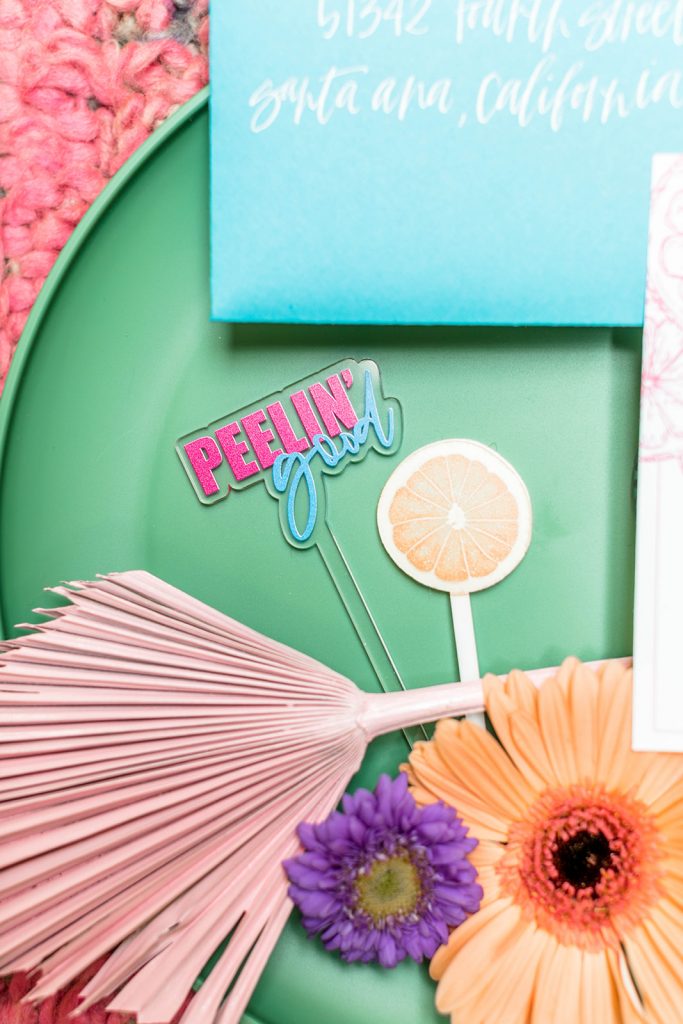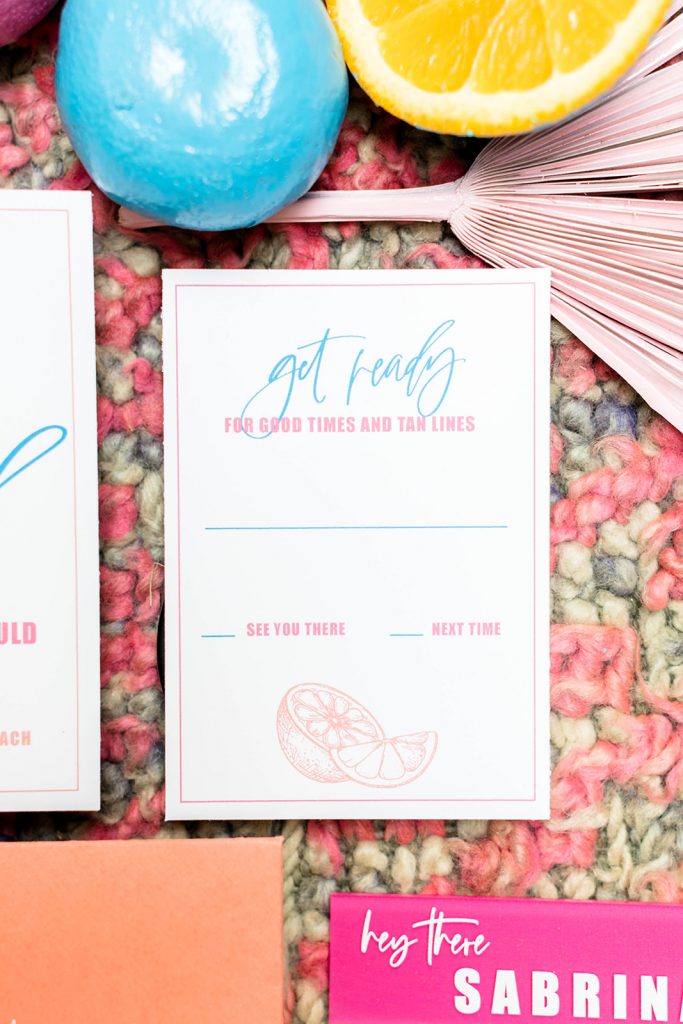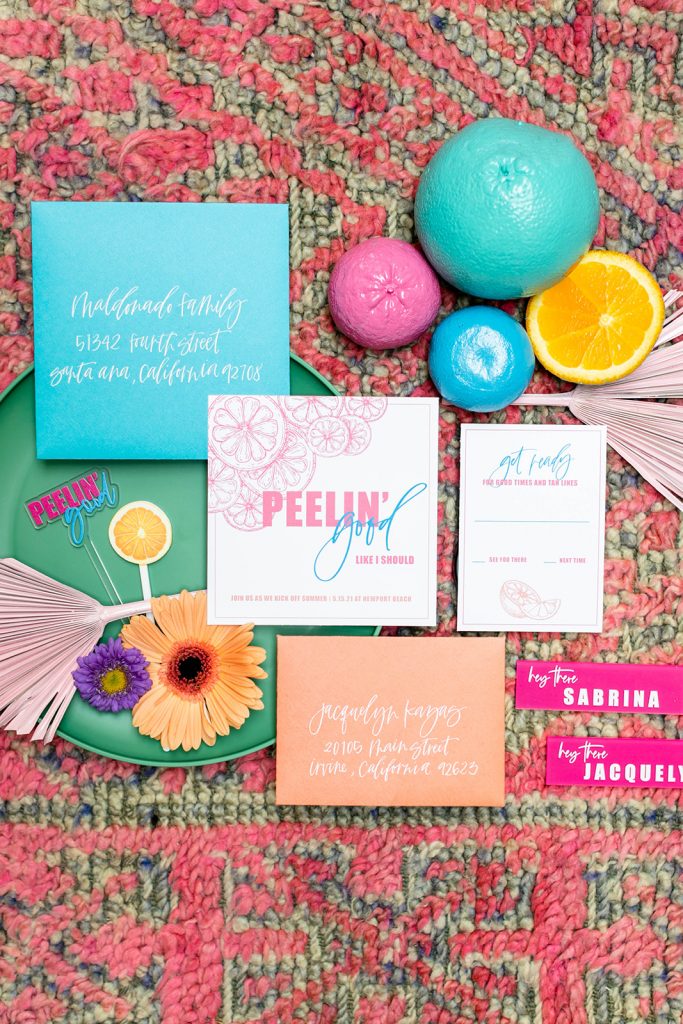 Hey there cute place cards!!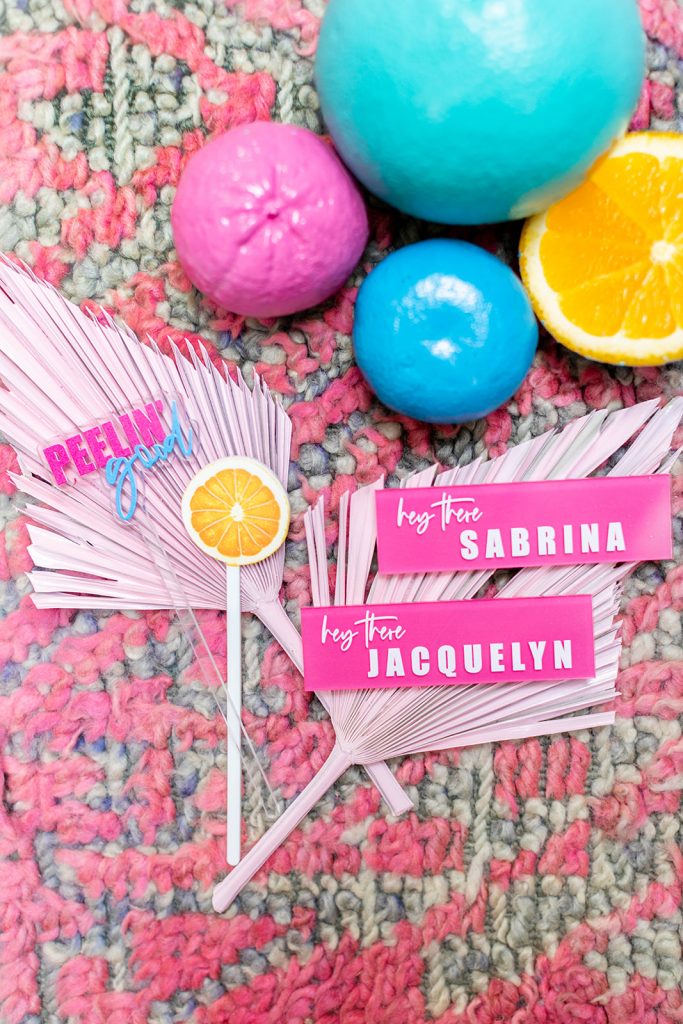 I can't get over all of this amazing color!! So much fun for Spring & Summer! We knew we wanted to use Sweet Salvage Rentals. Marnie's beautifully curated collection is so much fun to play with! From there we enlisted the help of Goldie Blooms to bring vibrancy with their amazing florals. The backdrop was the showstopper of this setup and our friends at Paper Garden XOXO nailed the design.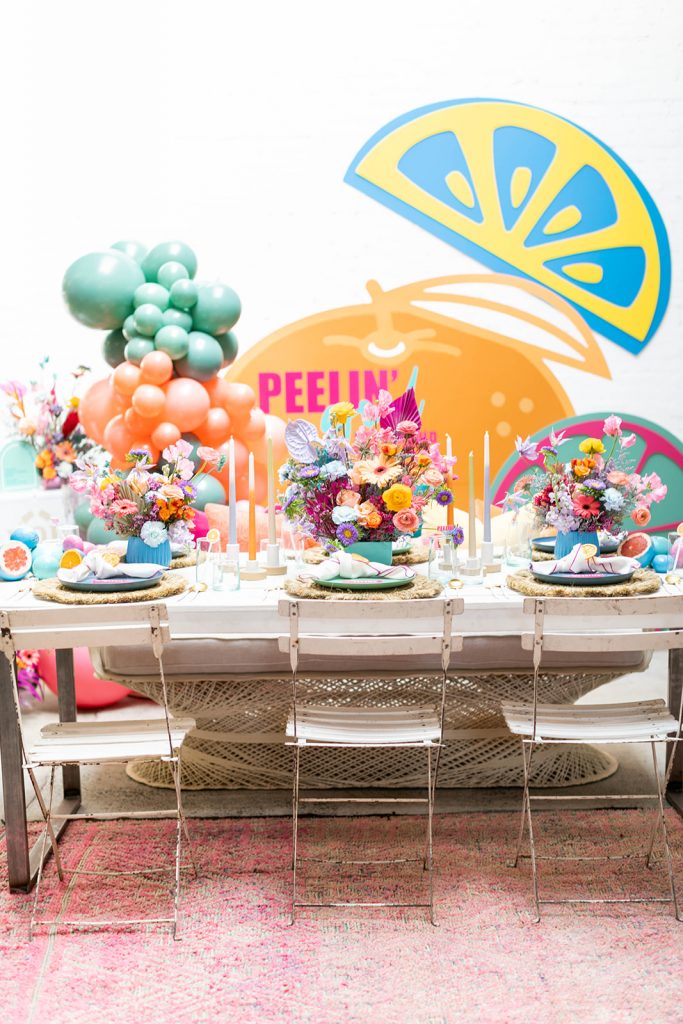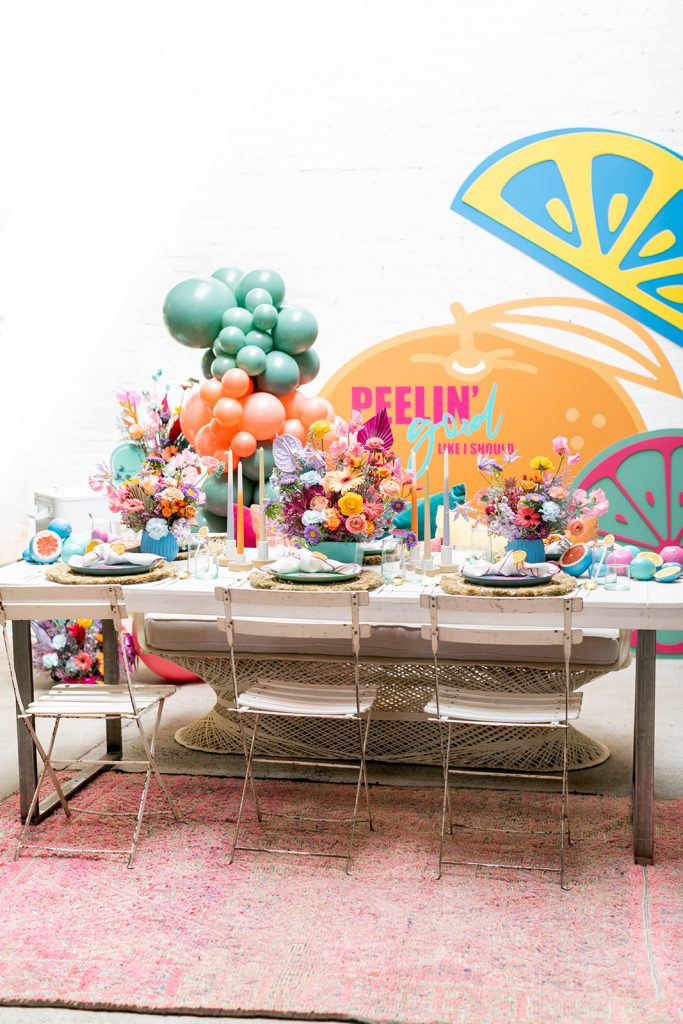 I have been obsessing over these fun plates from Target lately. I use them for shoots and events and the best part is they are a little more dressed up than a paper plate but only .50 cents each! You can't go wrong and they come in such fun colors! After the pops of those plates, we of course used Hostess Haven for the rest of the table. They have the most beautiful inventory to transform your tablescape.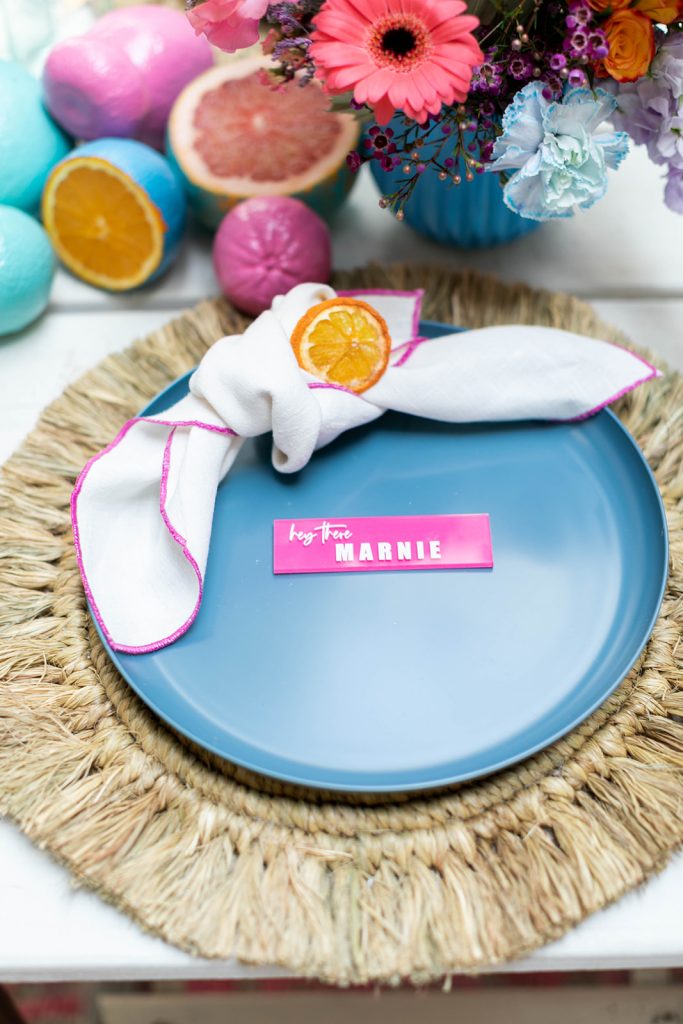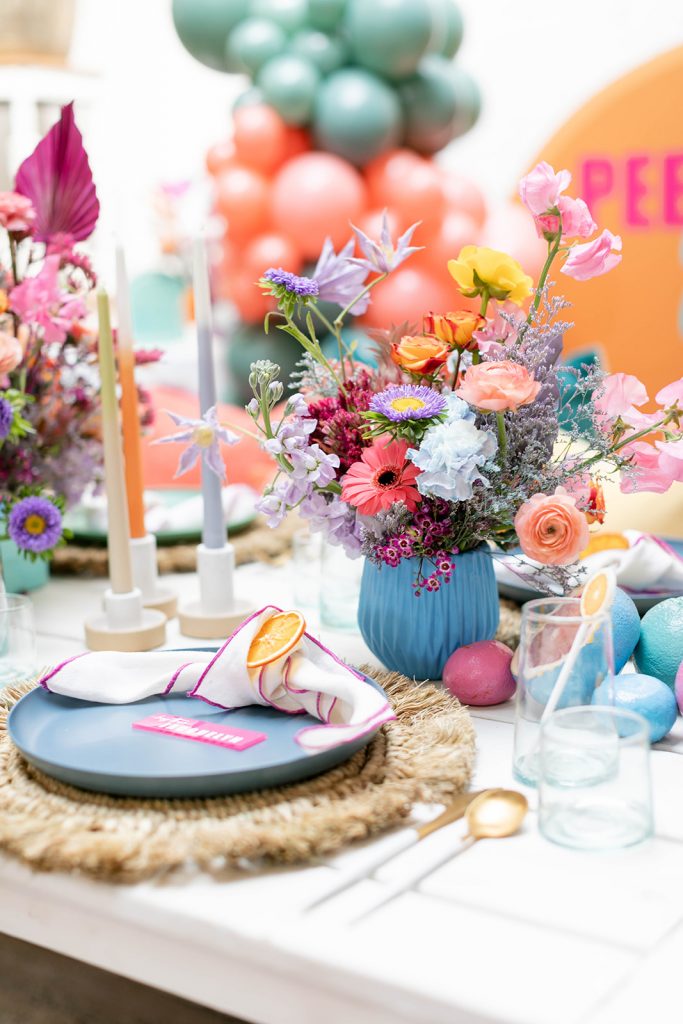 The flowers and the tabletop just look so dang good together!!!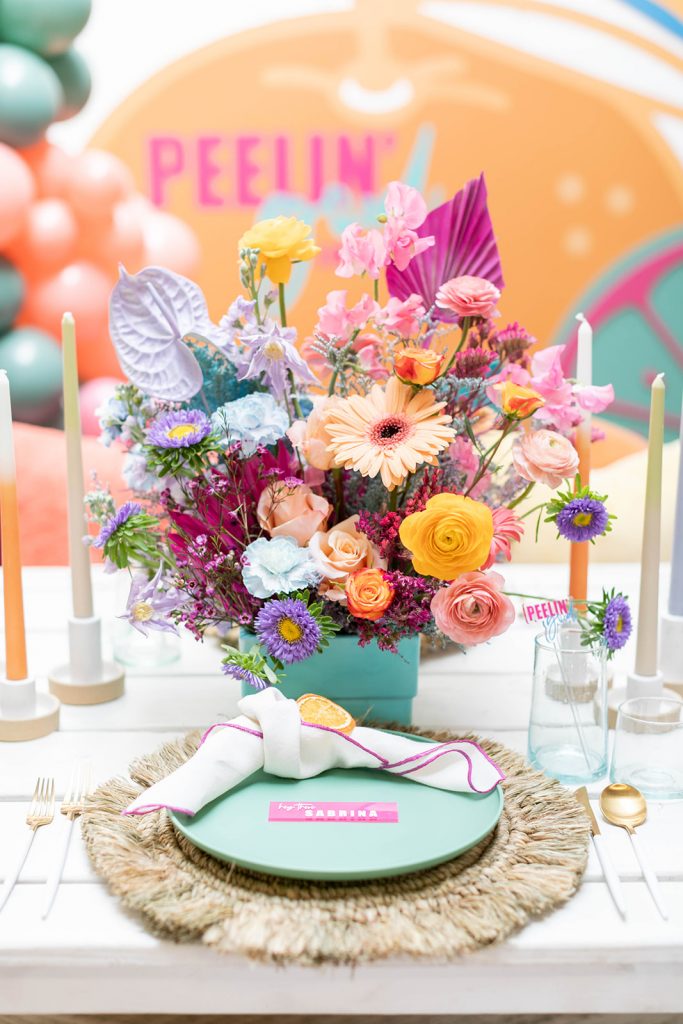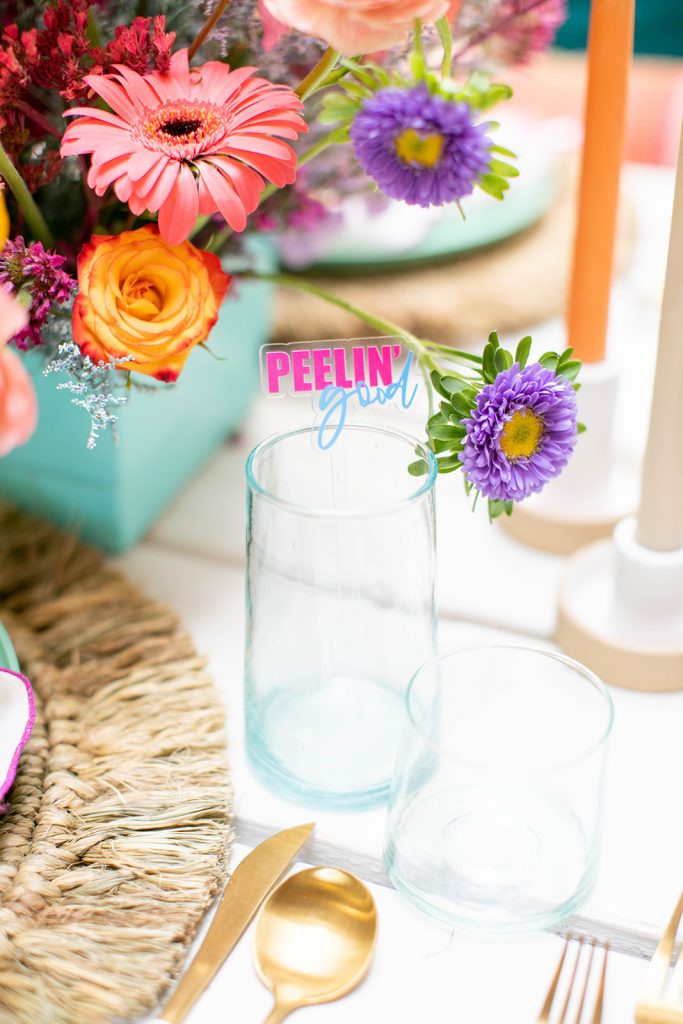 When it comes to Summer you've gotta have popsicles! We enlisted the help of Pacific Organic Pops for a cool treat! Sabrina decked their cute cart out with balloons, that girl is good at everything! And I love the colors she whipped up!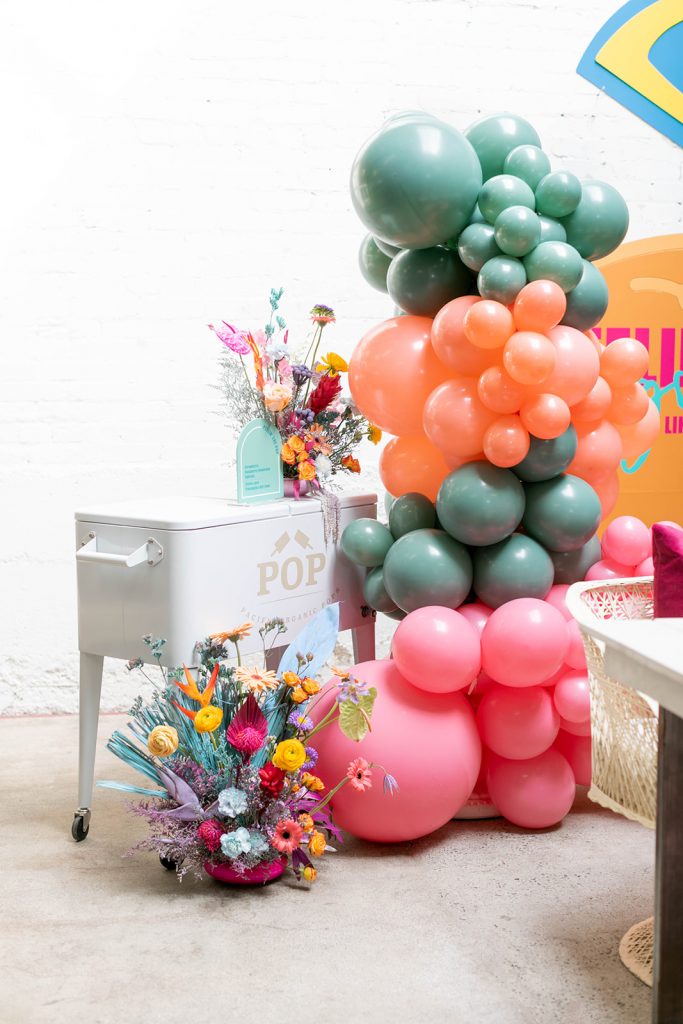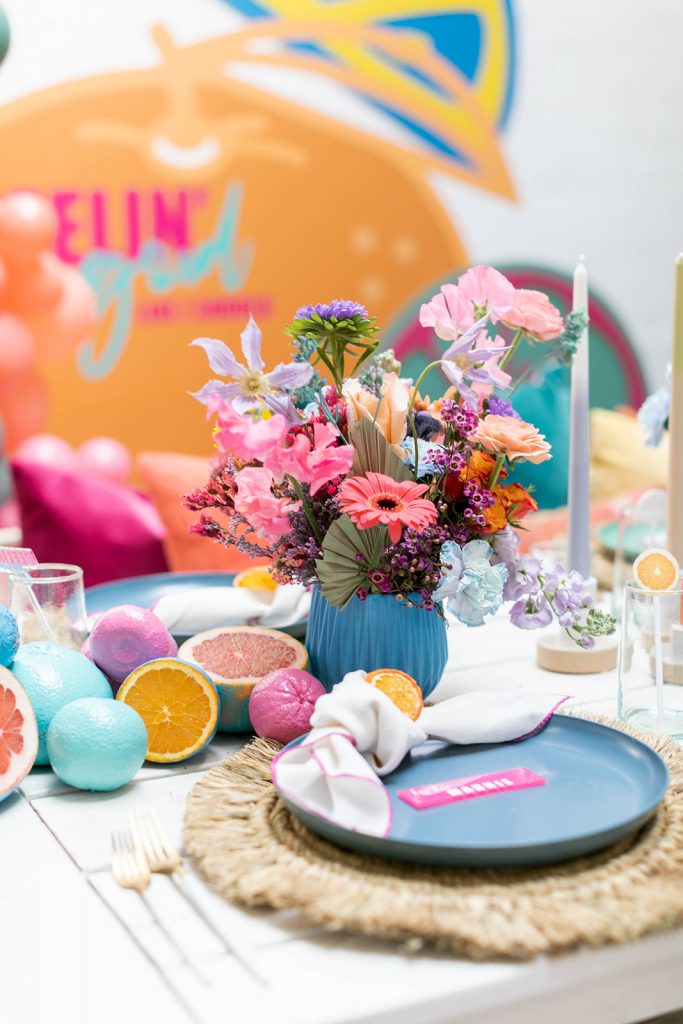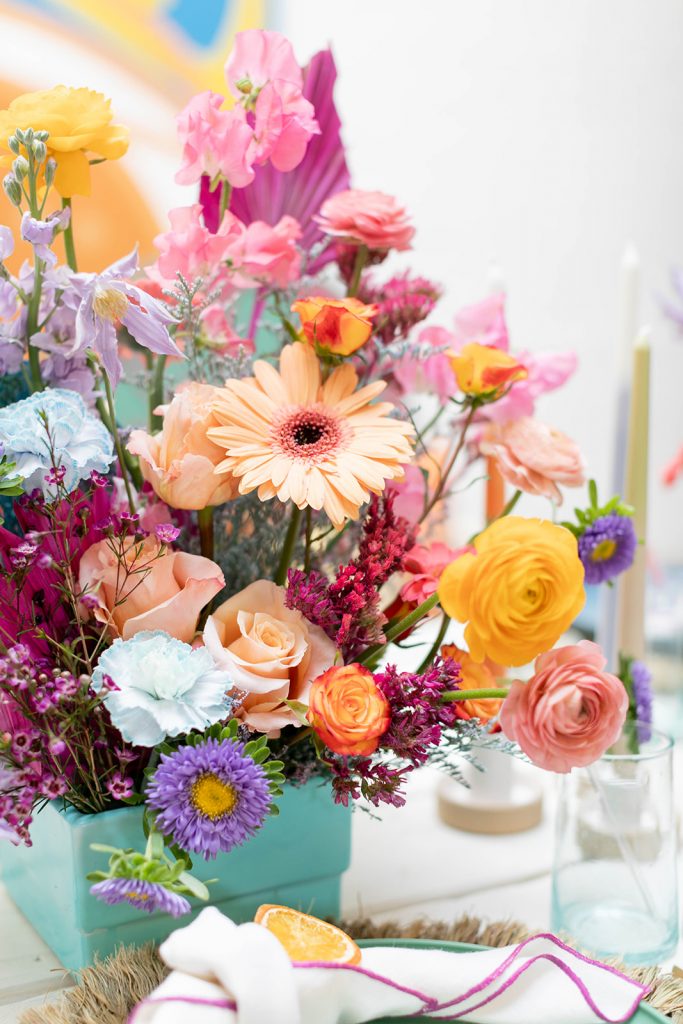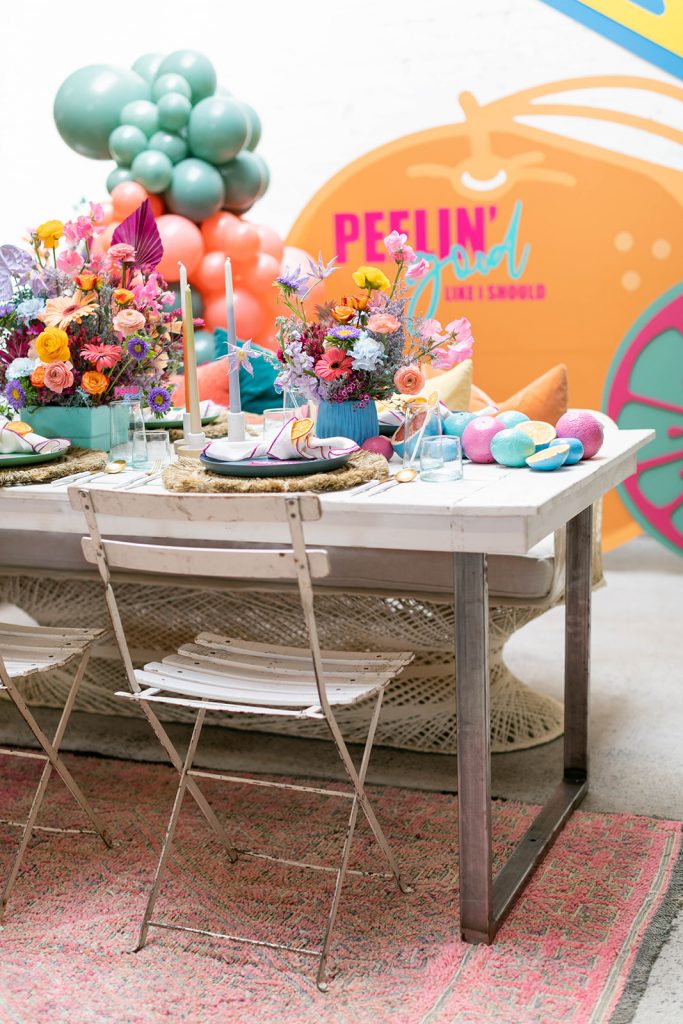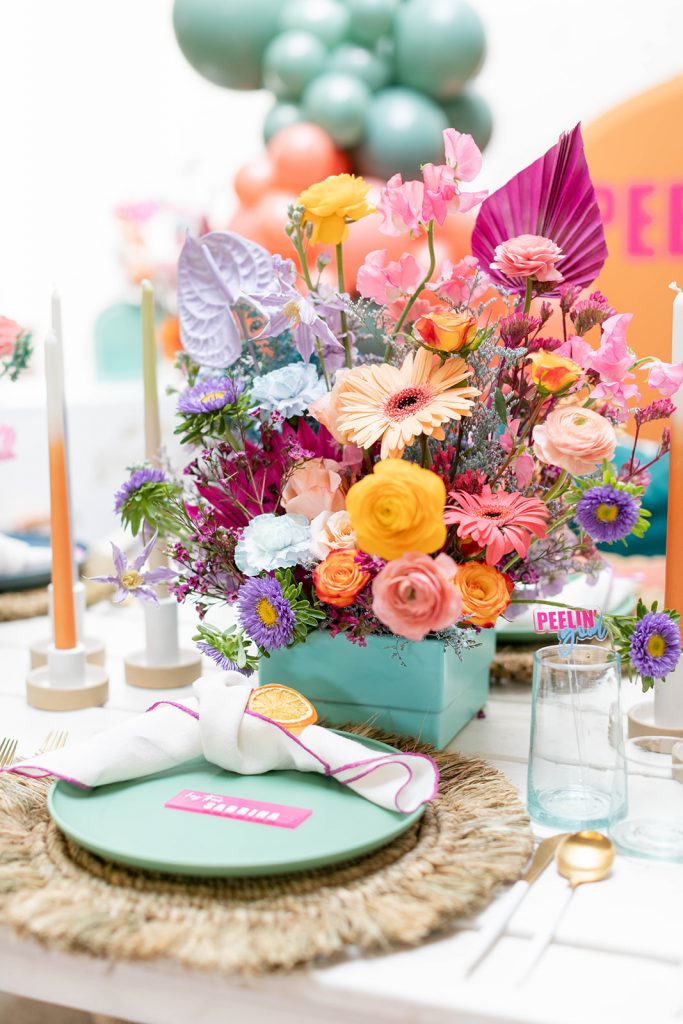 You are getting photo overload because I can't stop! It's just all so good!!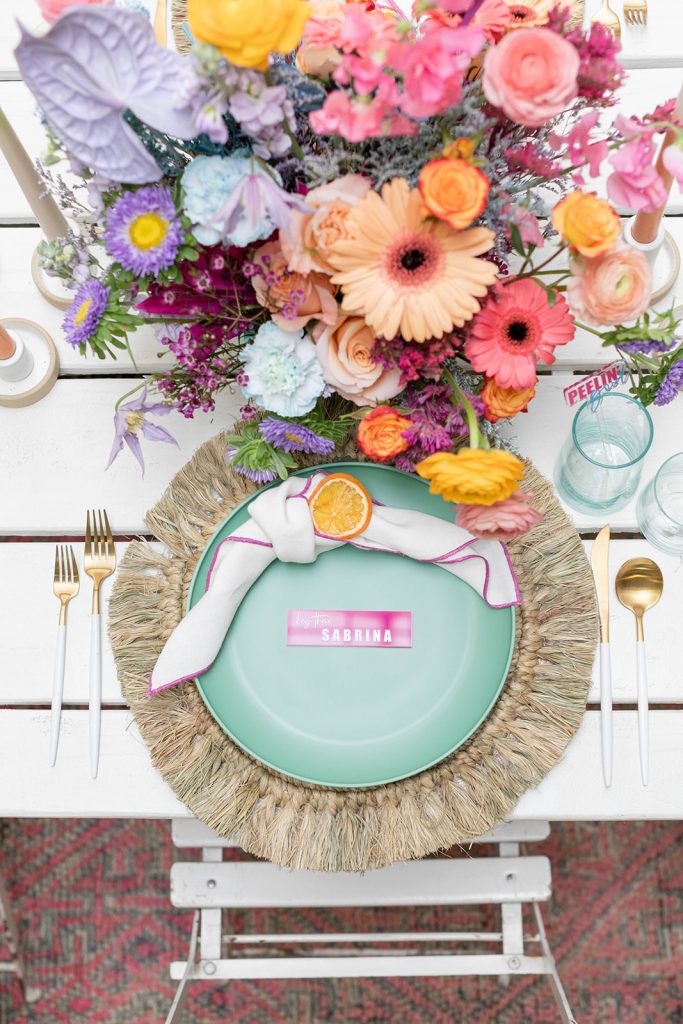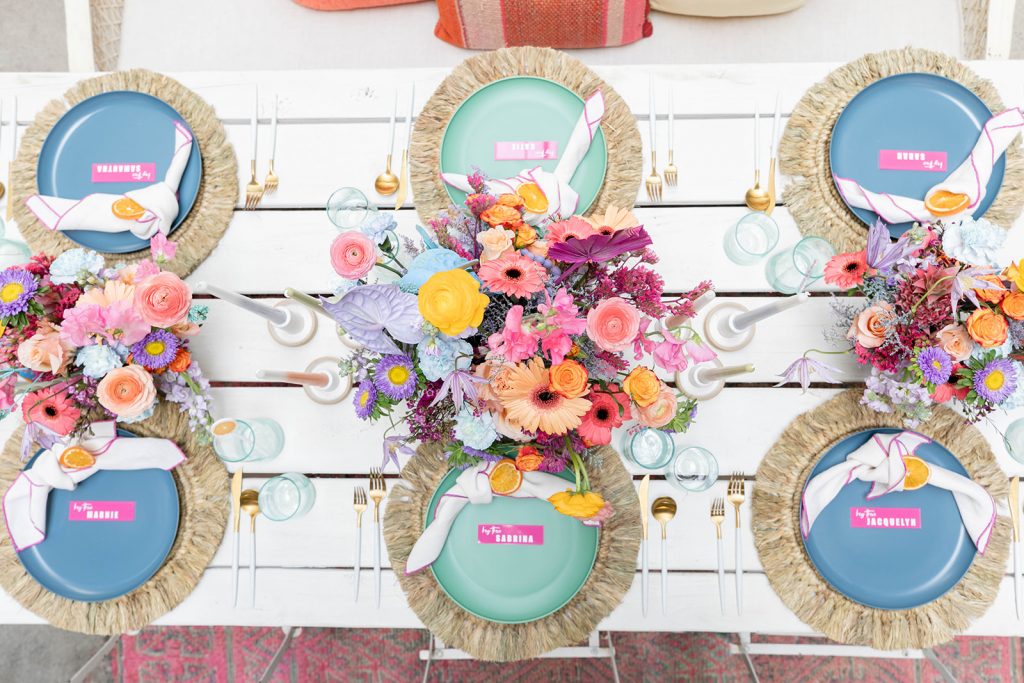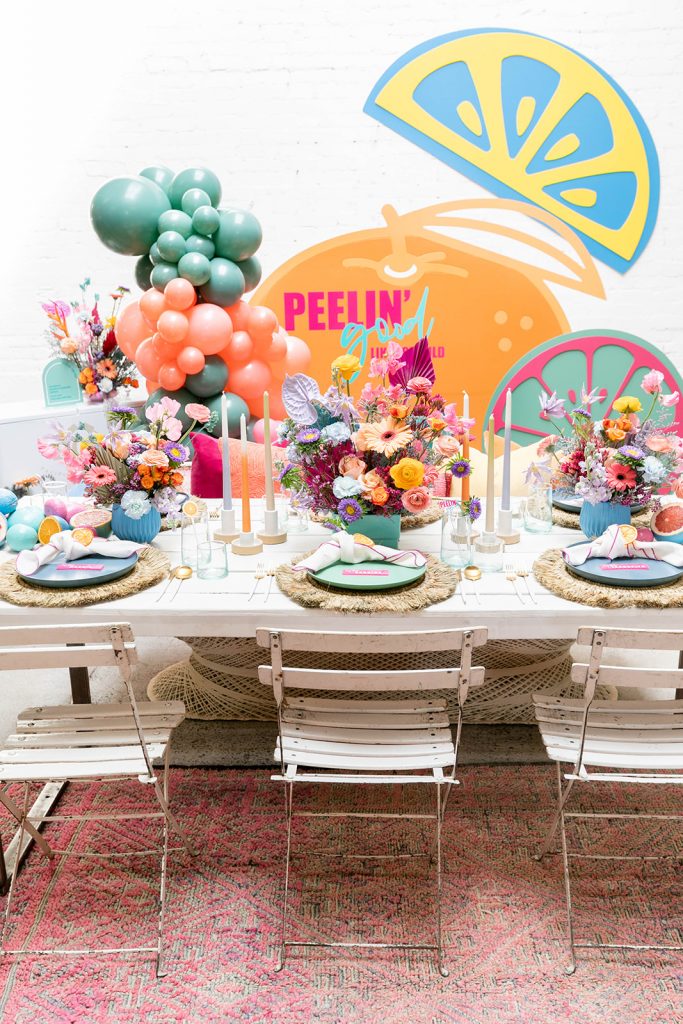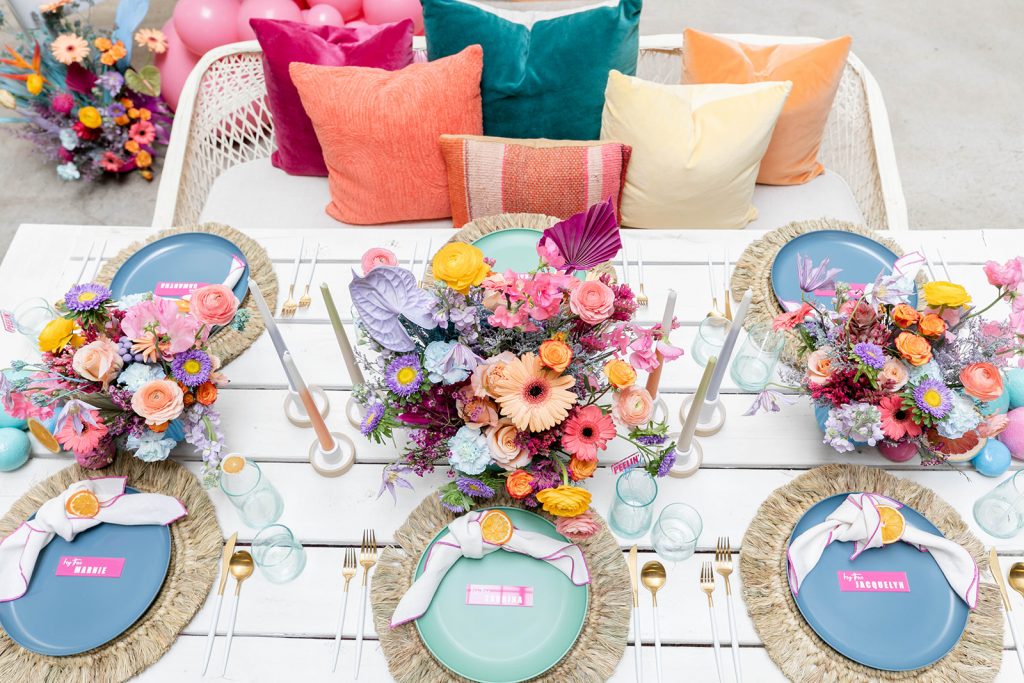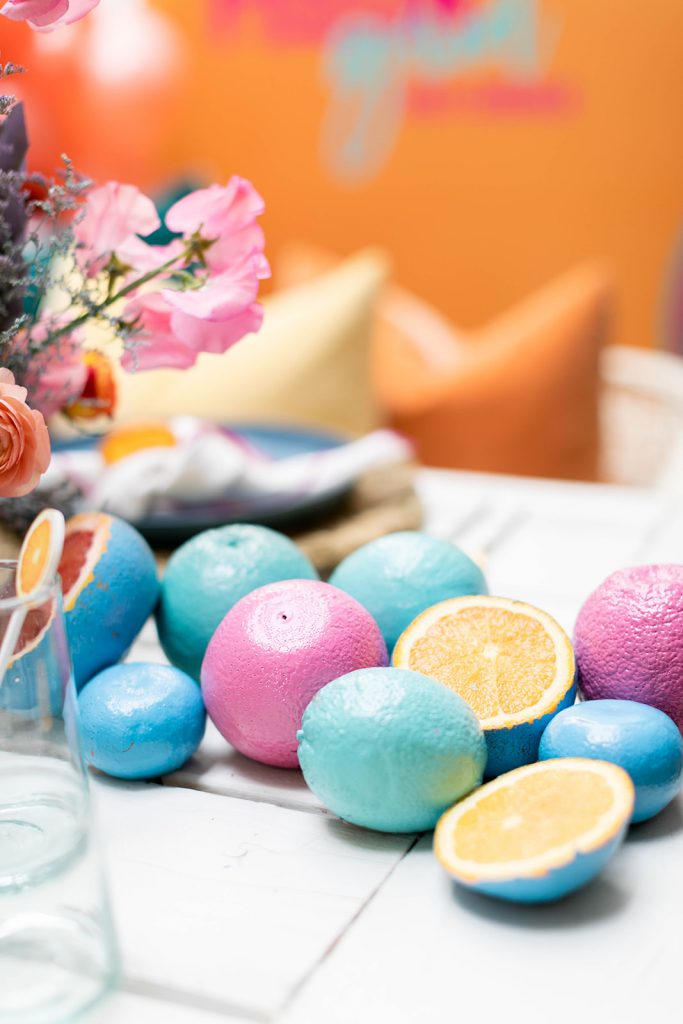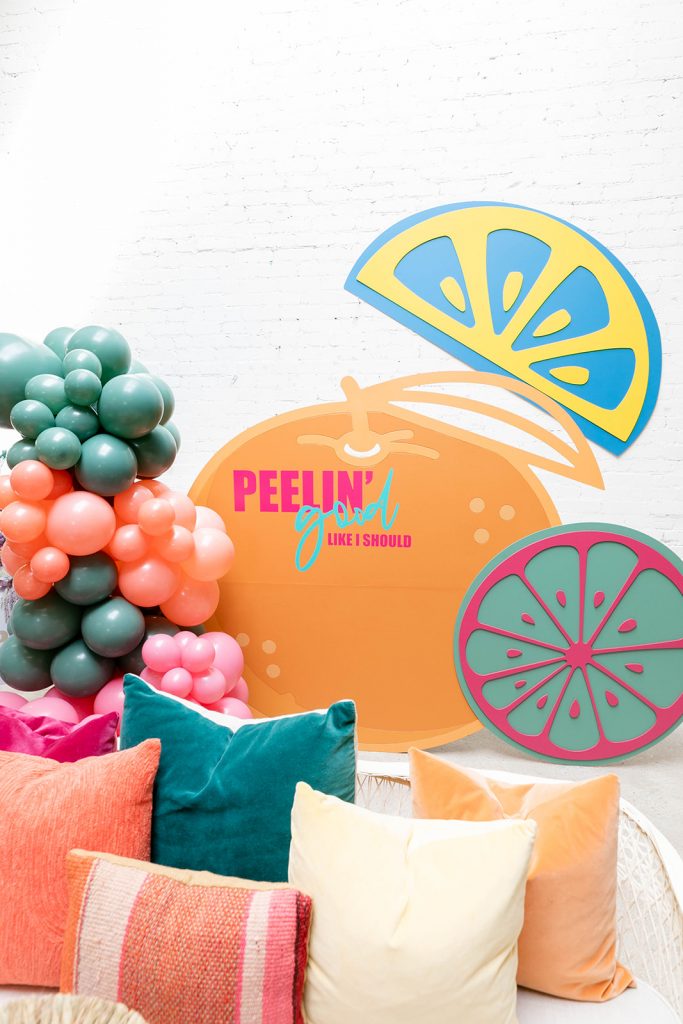 Creative Amme is also responsible for the adorable signage you see throughout the shoot! I love how modern and fun all of her designs are. And can we talk about how cute Pacific Organic Pop's Cart is?! So perfect for a party and so fun to dress up!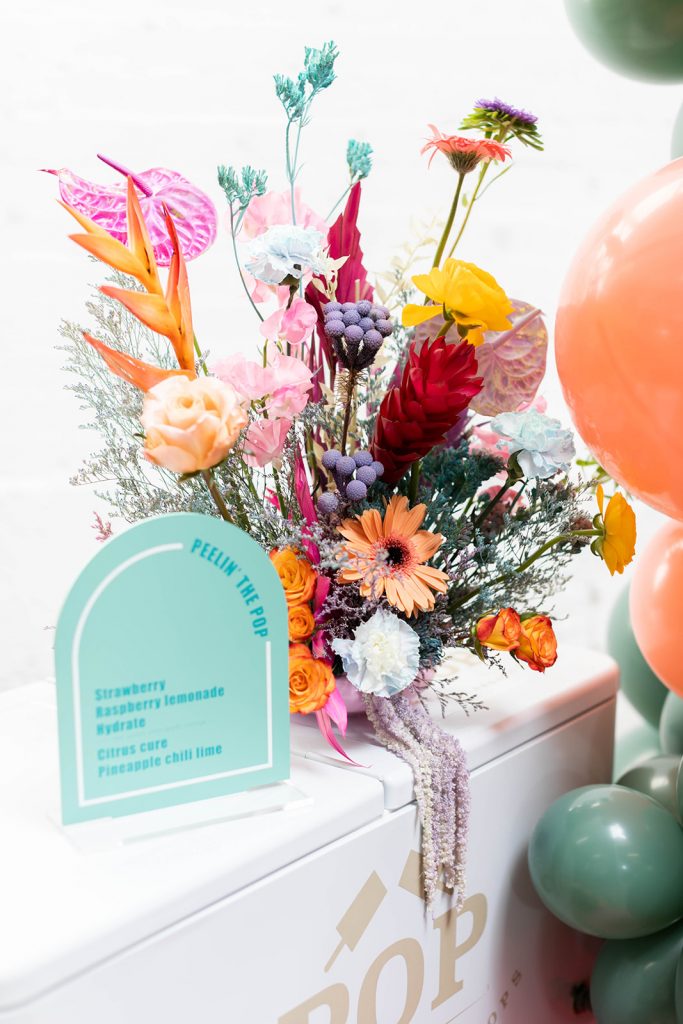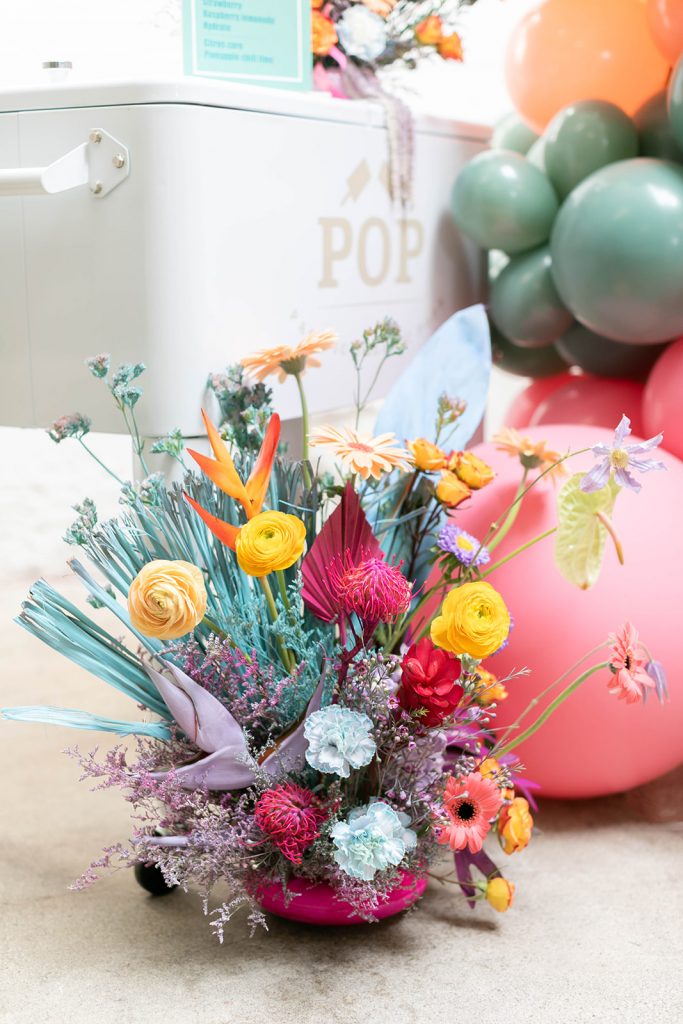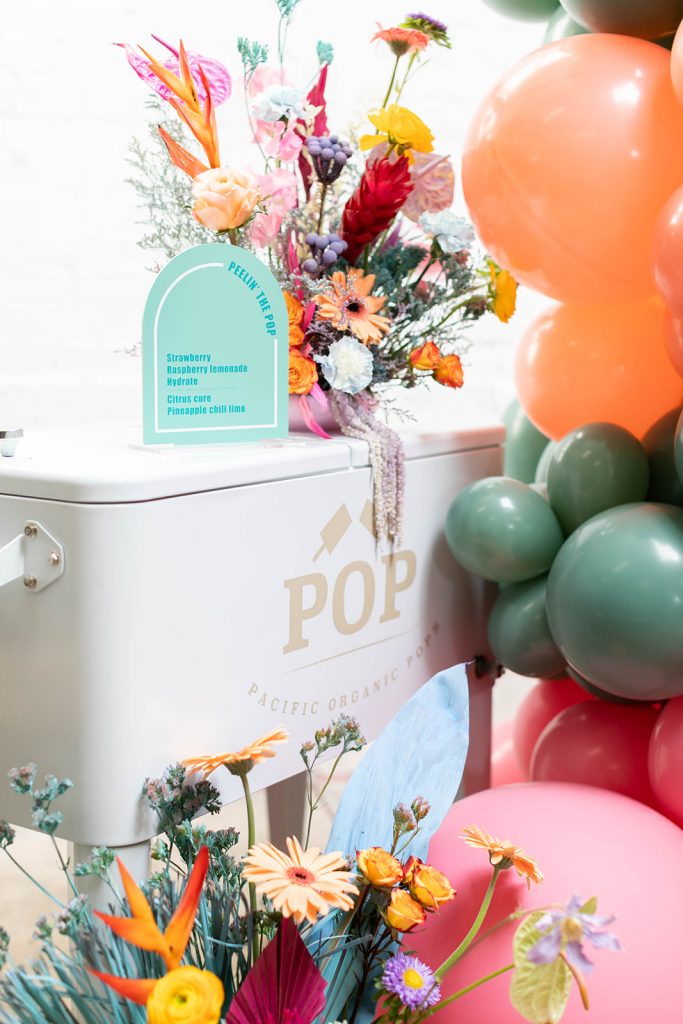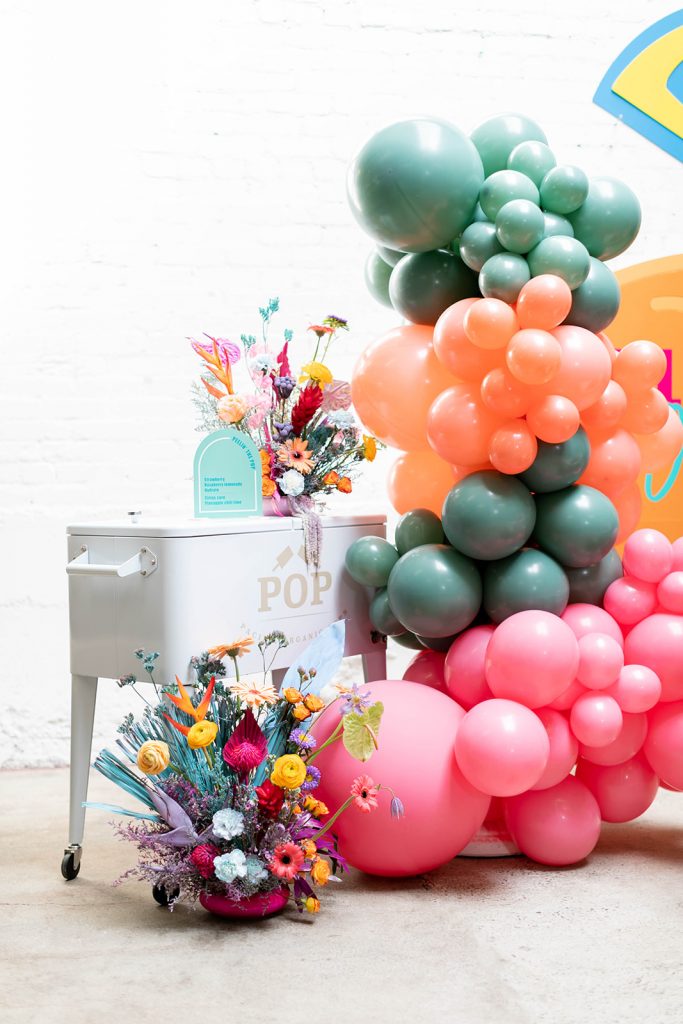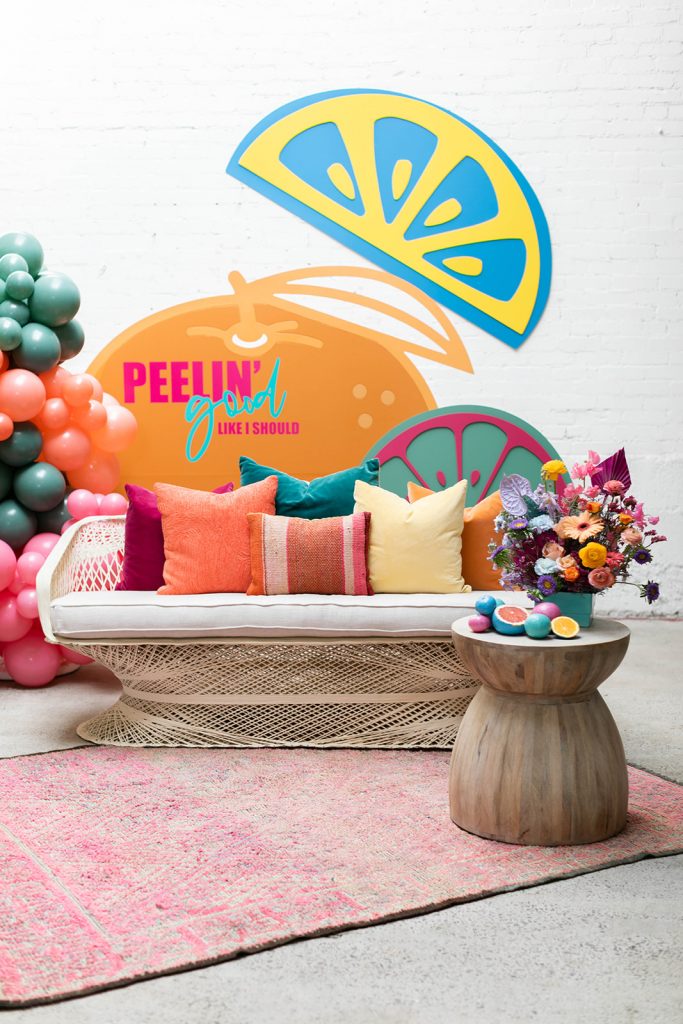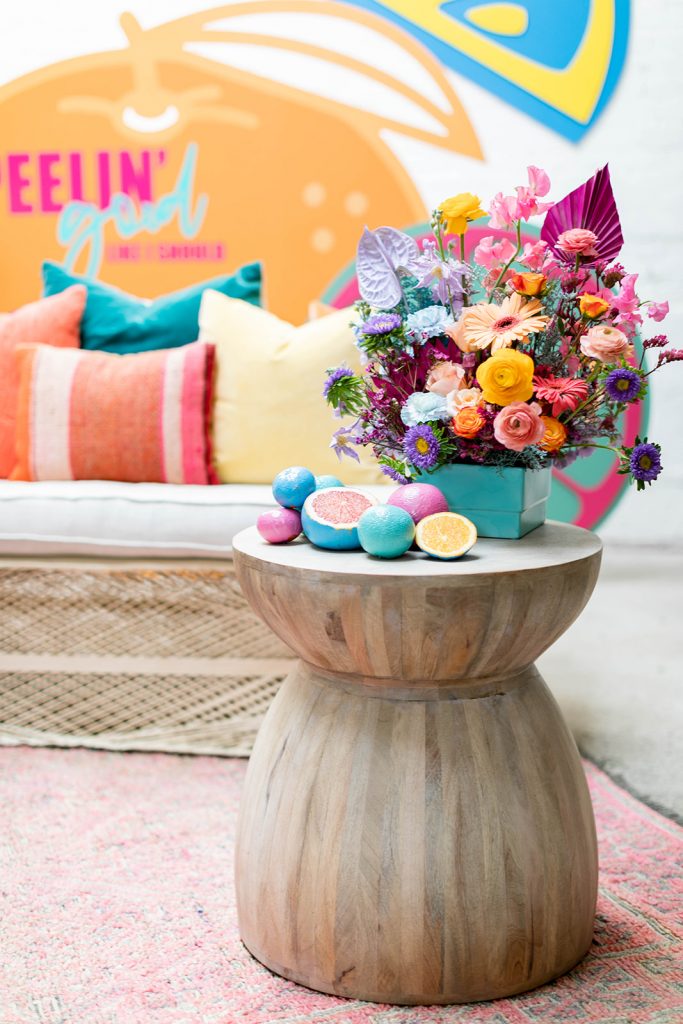 This little lounge setup is the perfect spot to enjoy a popsicle! Love the colorful pillows from Sweet Salvage Rentals that match perfectly with our scheme!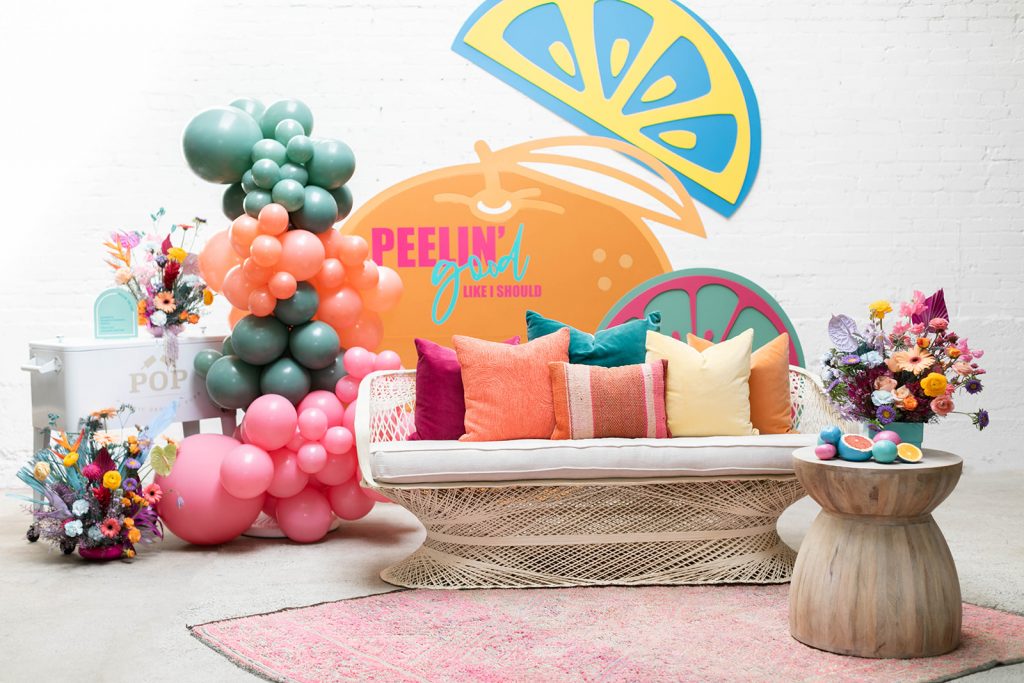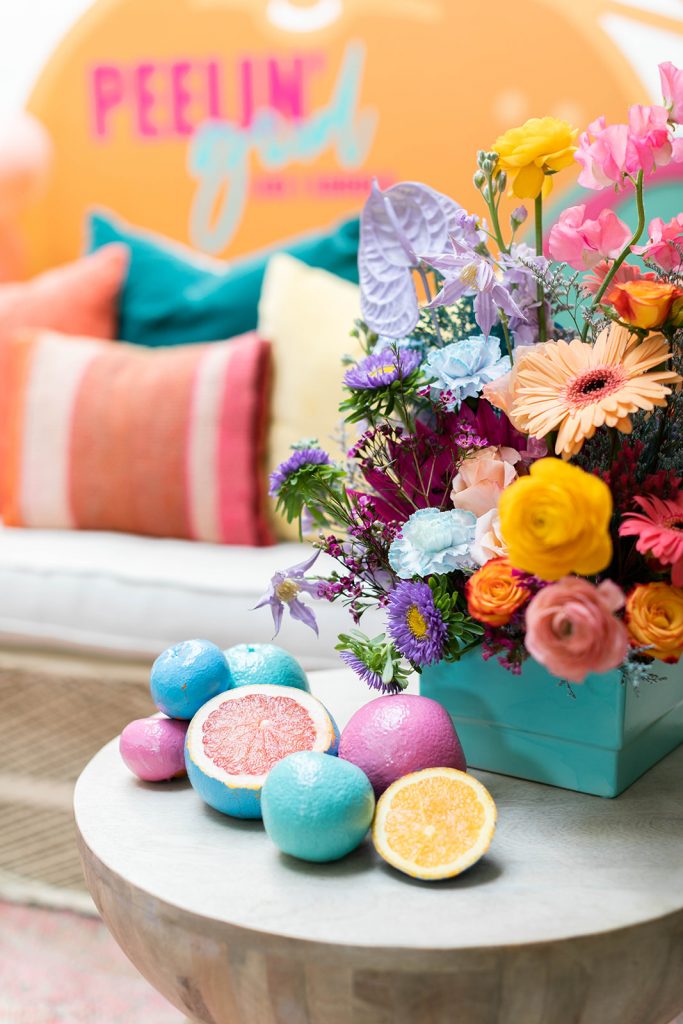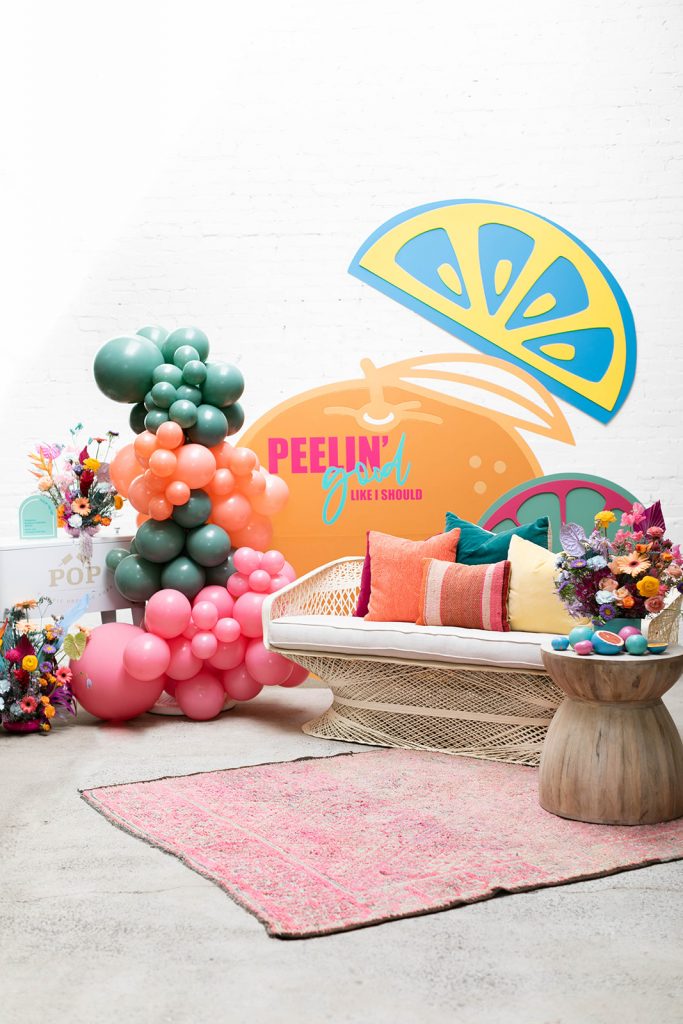 On to dessert and cocktails!! Because is there anything better?! Sugar Crush Sweets made incredible desserts that were playful and modern and Bottles and Blooms cocktails packed a citrus punch! We topped off their cocktails with Pacific Organic Pops – the perfect summer treat!!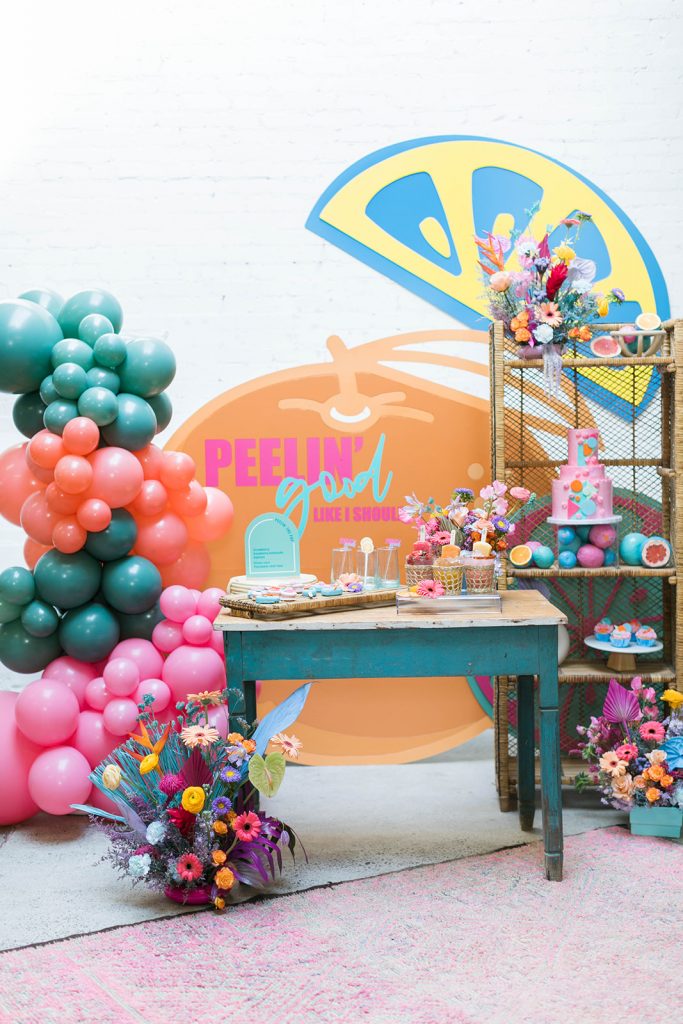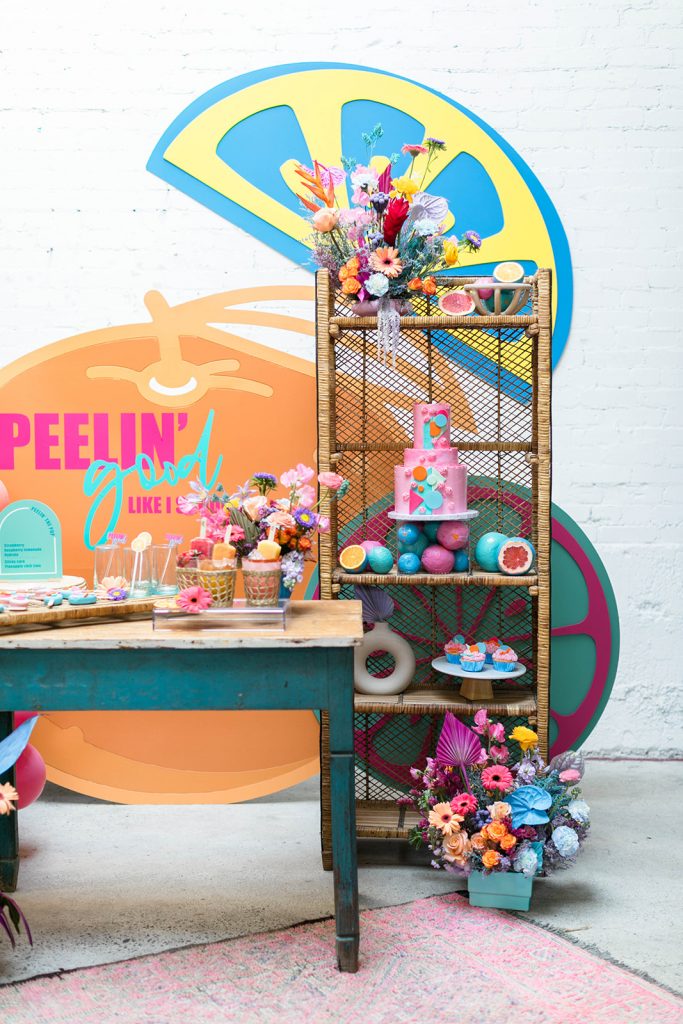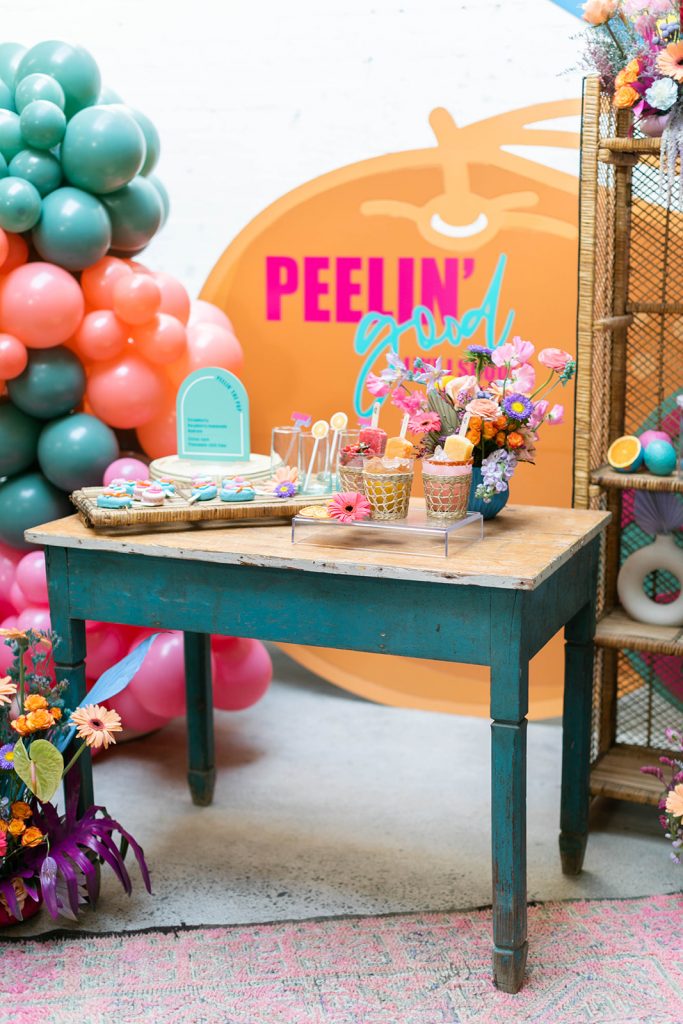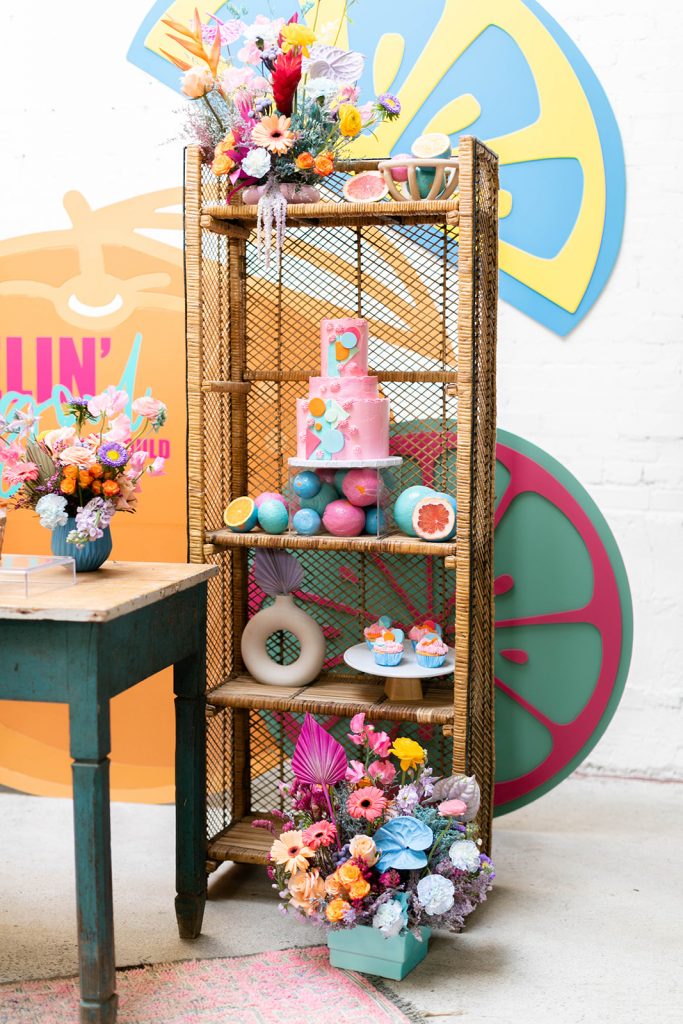 I'm so in love with this cake from Sugar Crush Sweets!!! She has it all – fun colors, modern shapes, and you better believe it tasted phenomenal!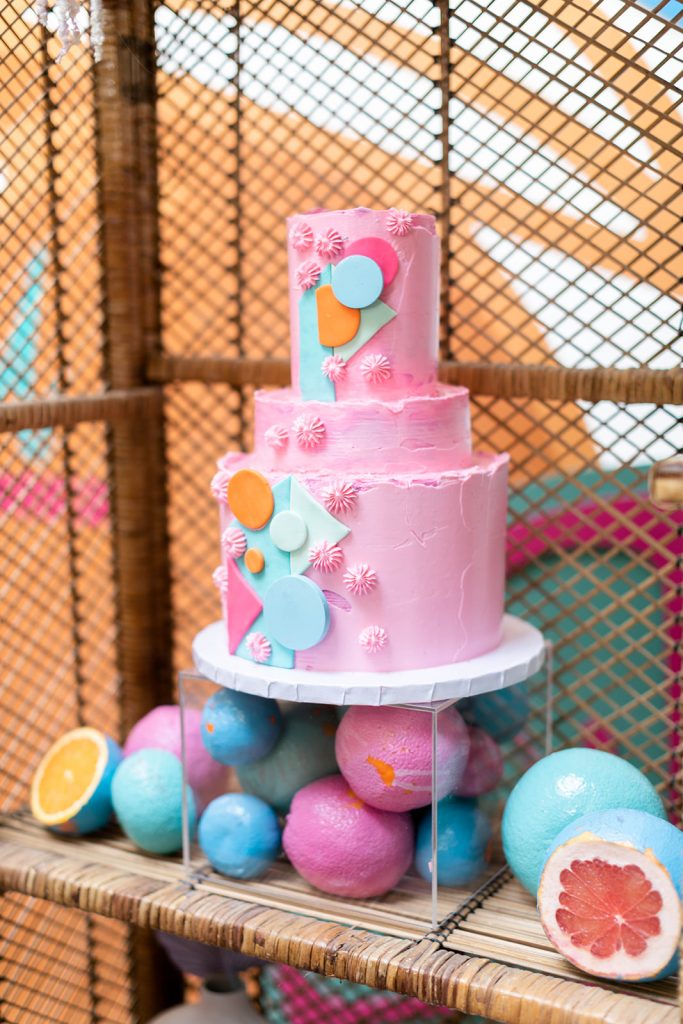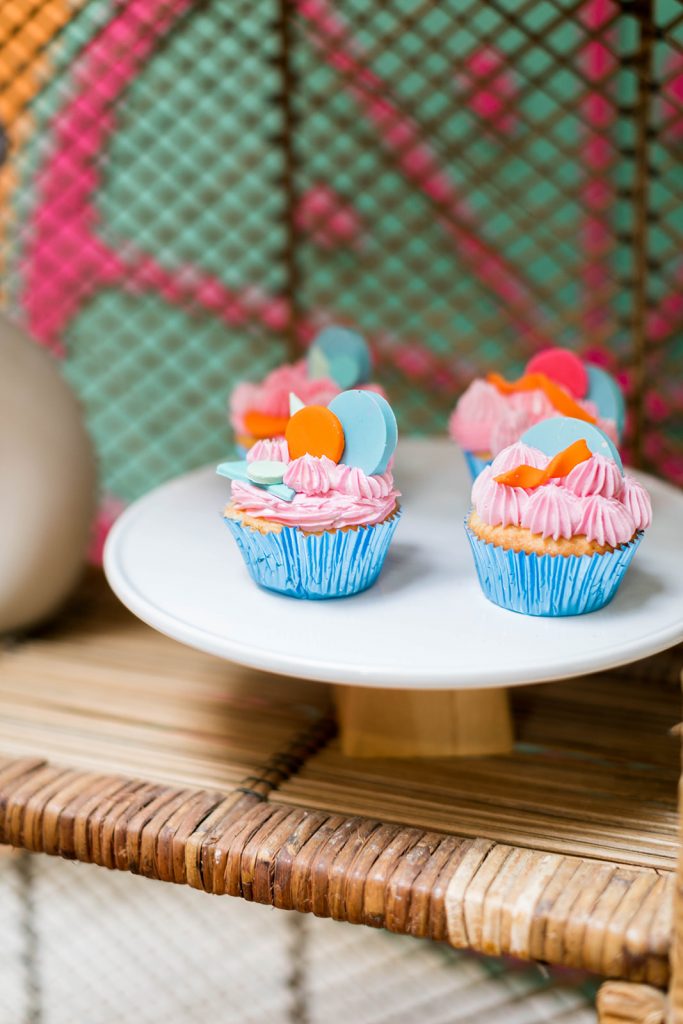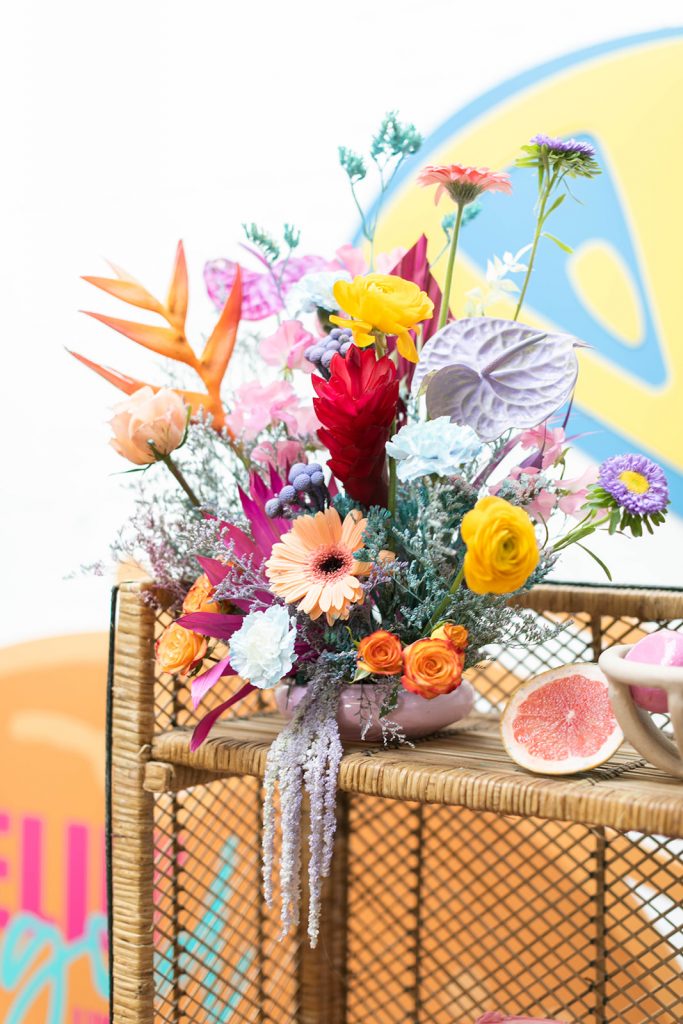 Don't these look DELICIOUS?! Come to Mama!!! Check out our next post where Bottles & Blooms shares the recipes for these tasty drinks!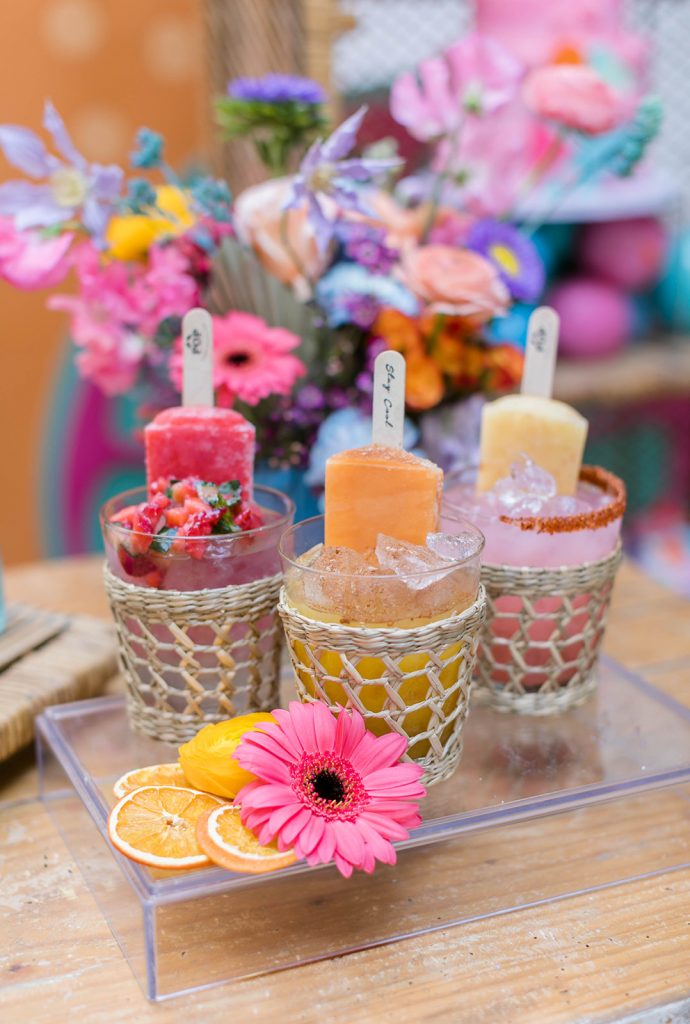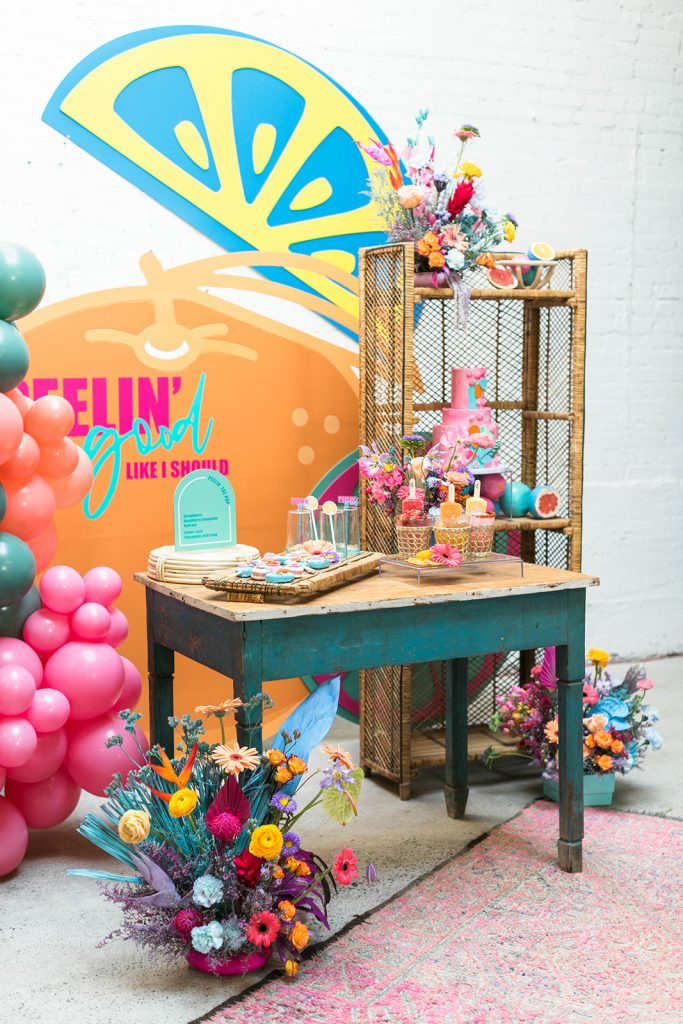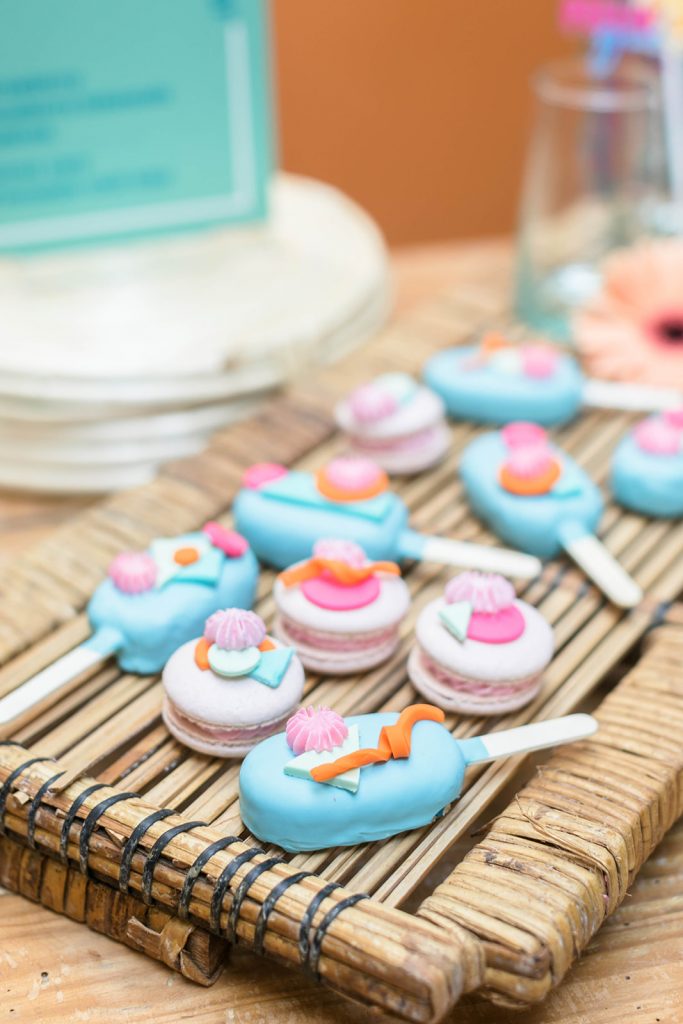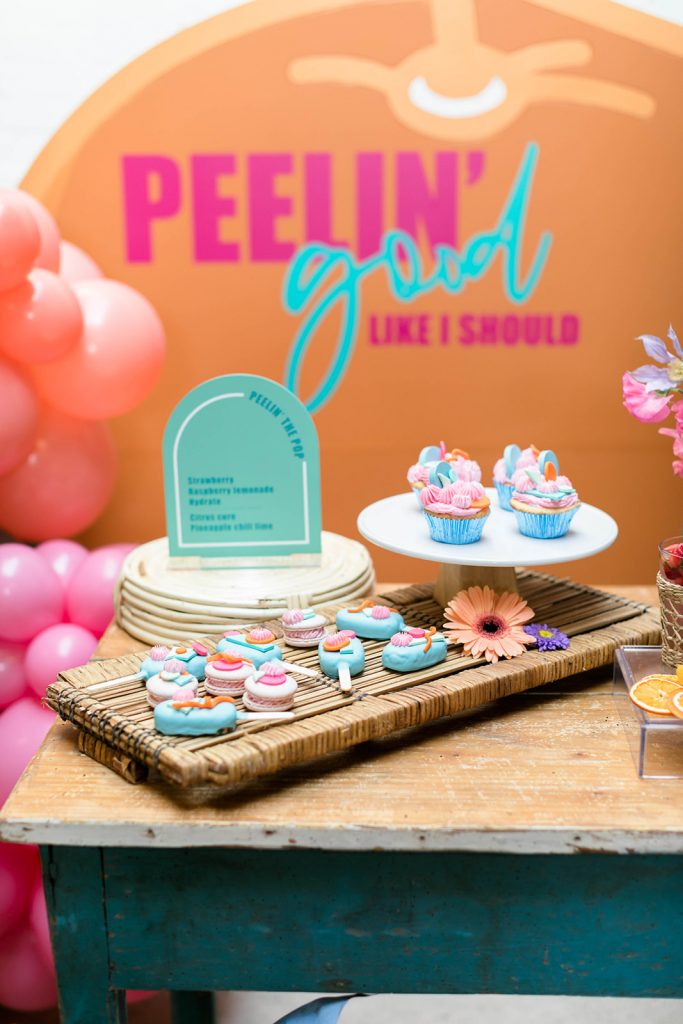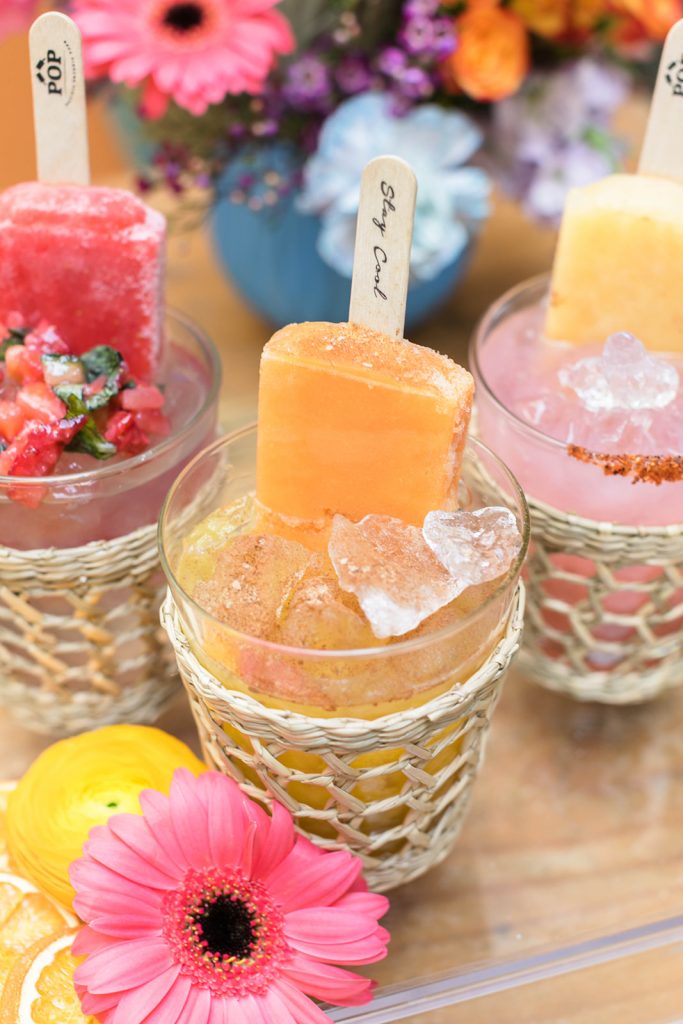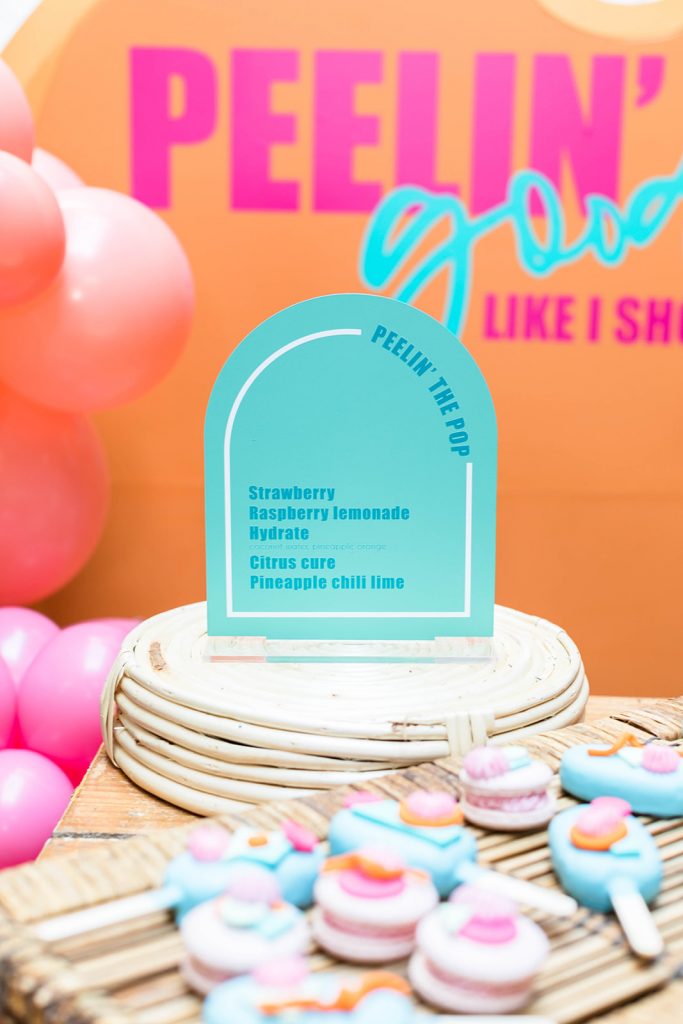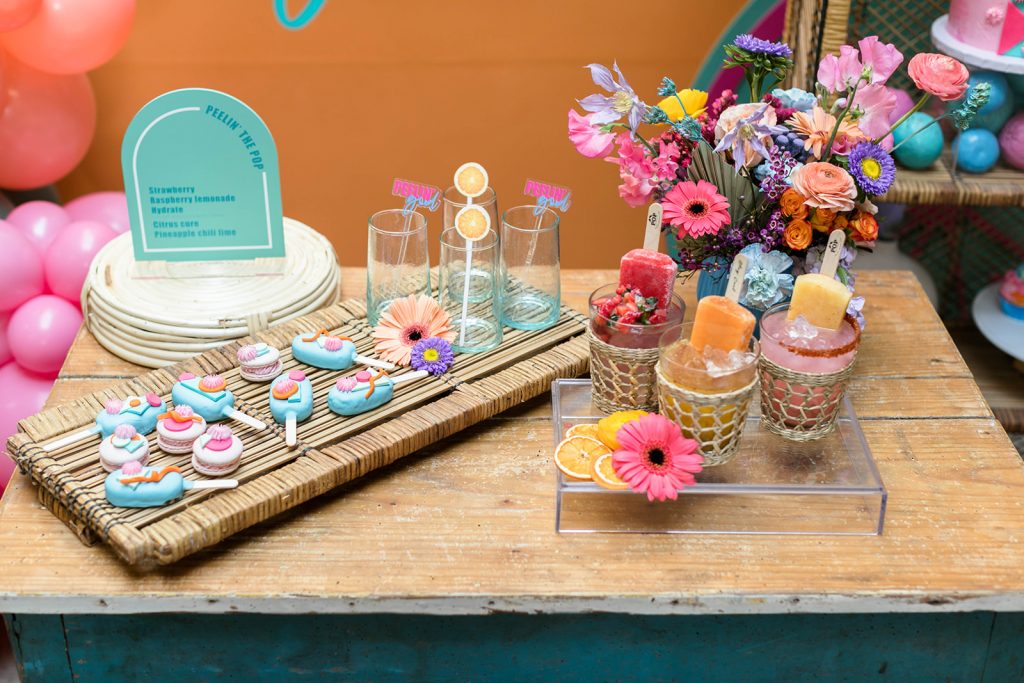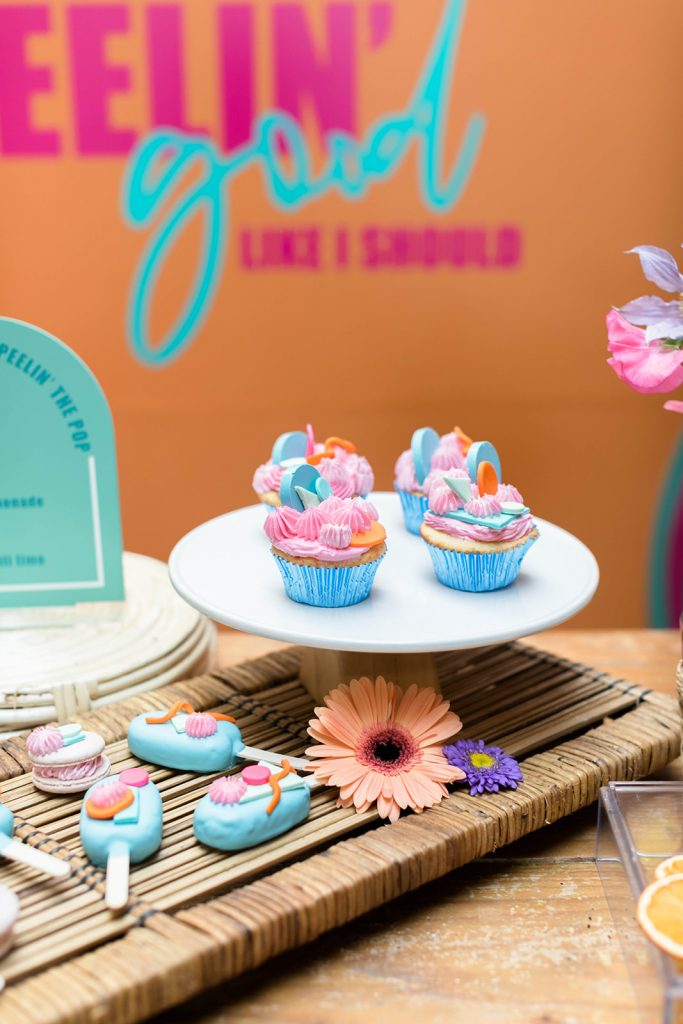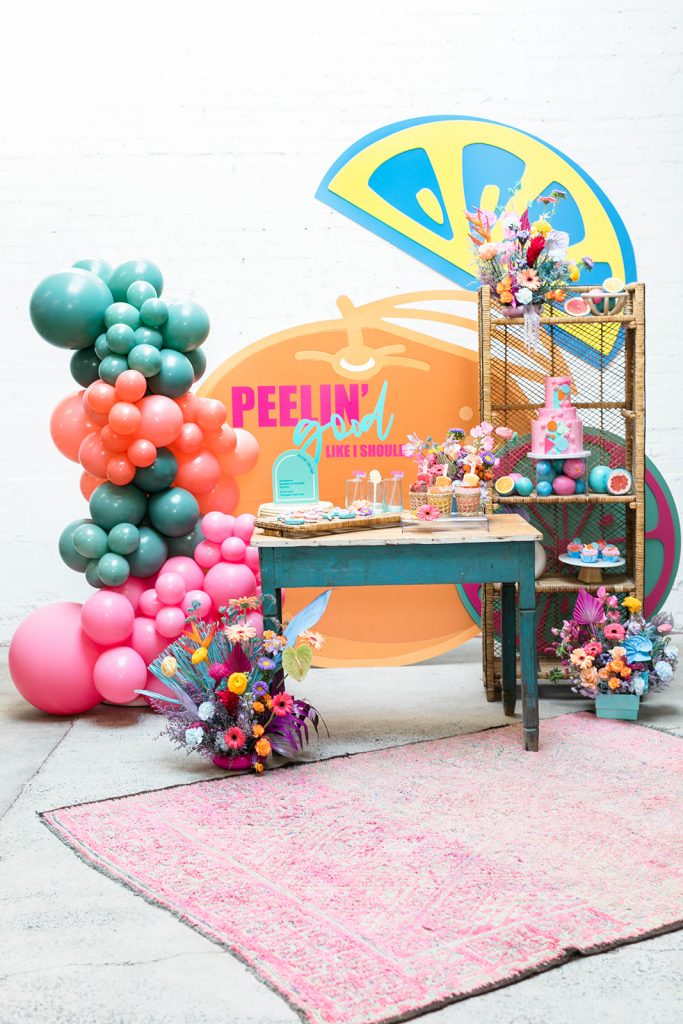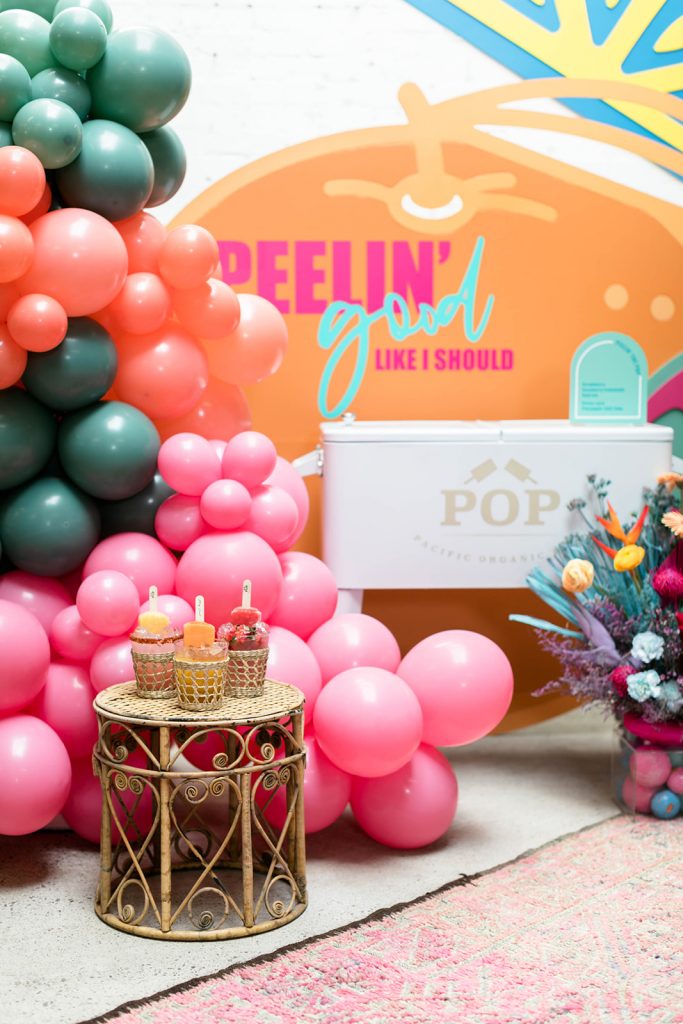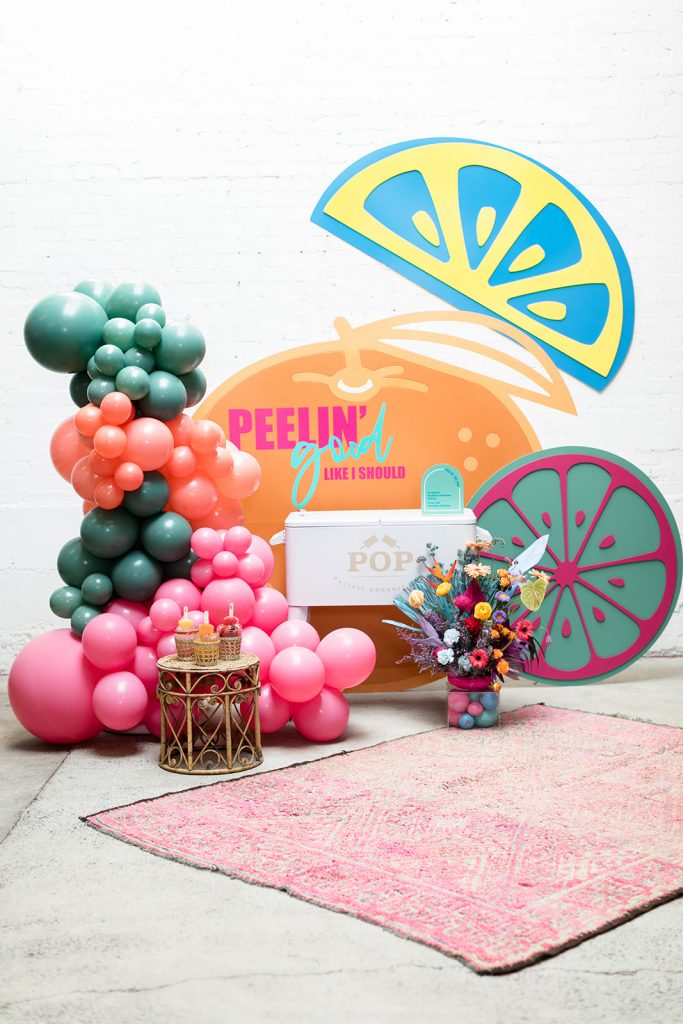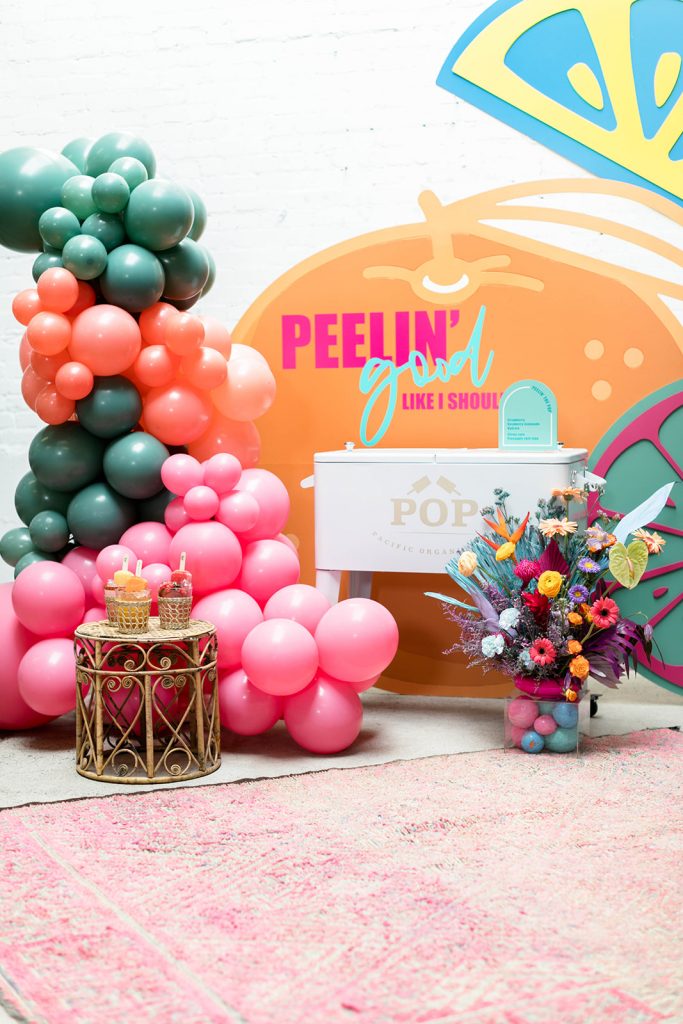 Obsessed over these detailed shots we styled for Lorin to shoot! All the color just makes me smile, I hope it does the same for you!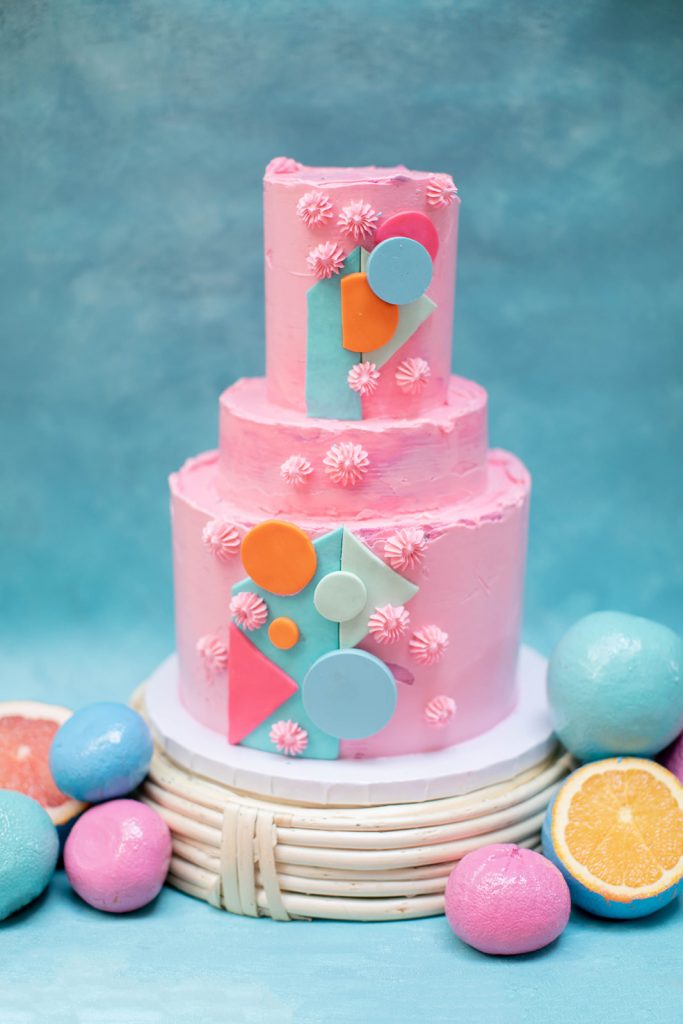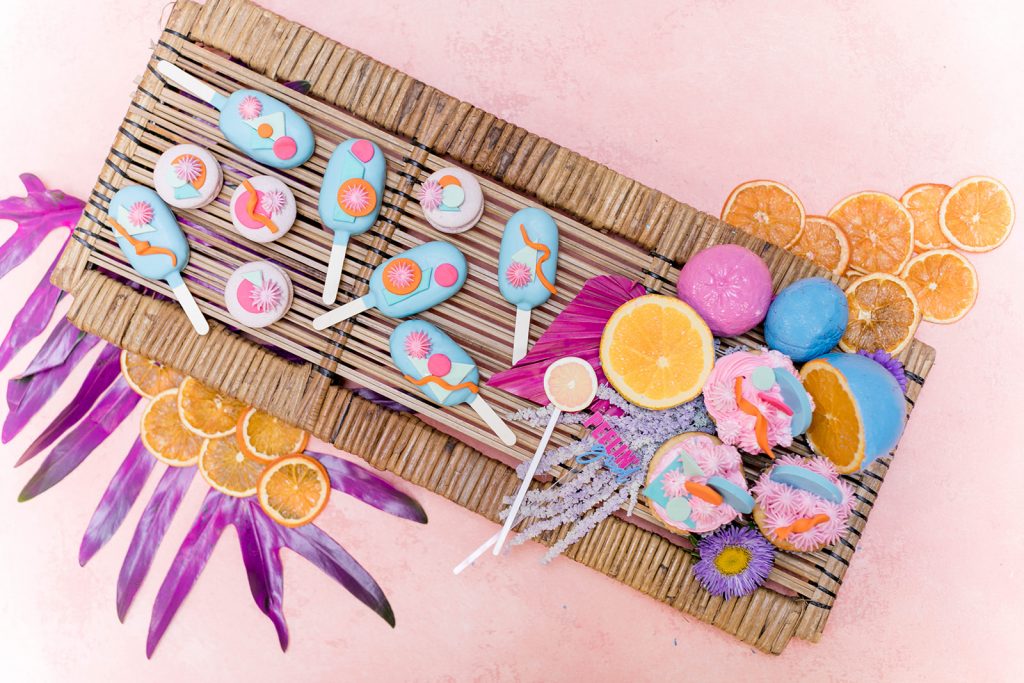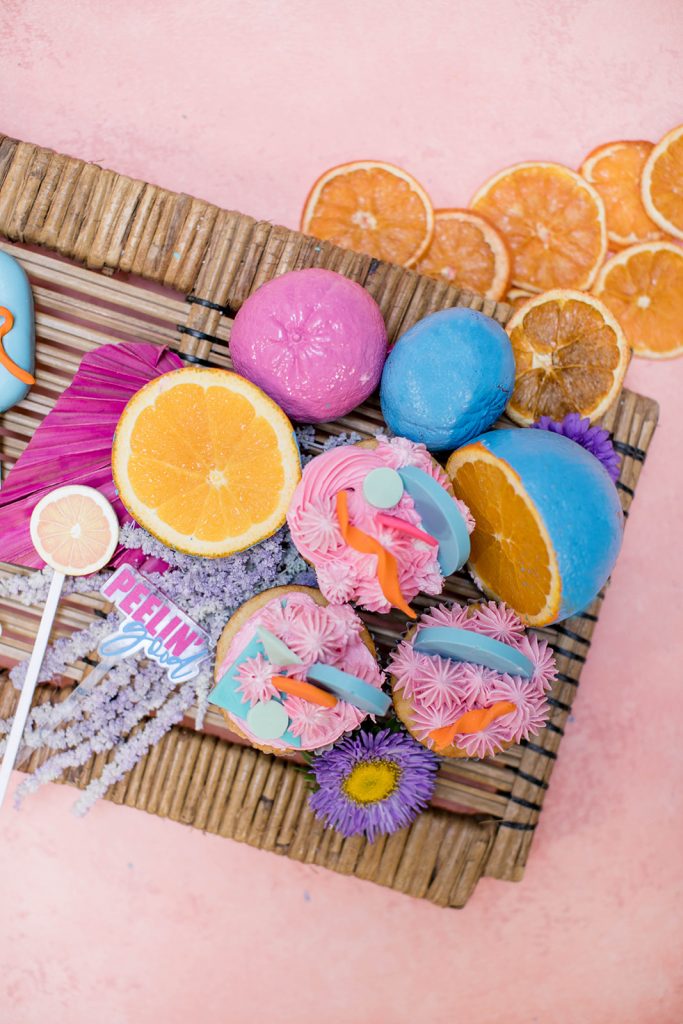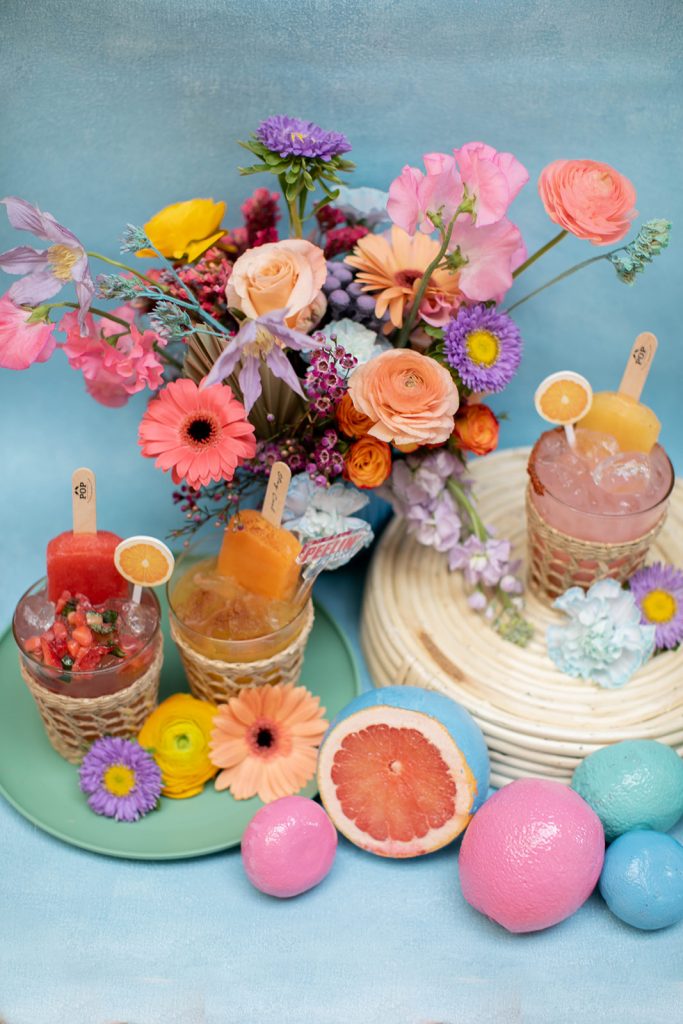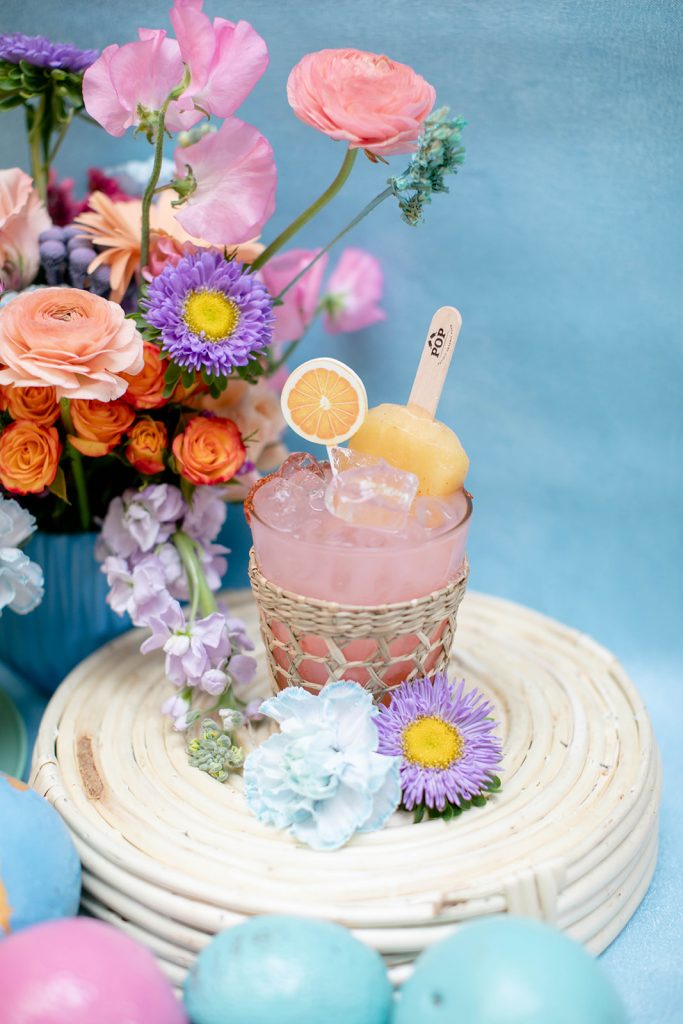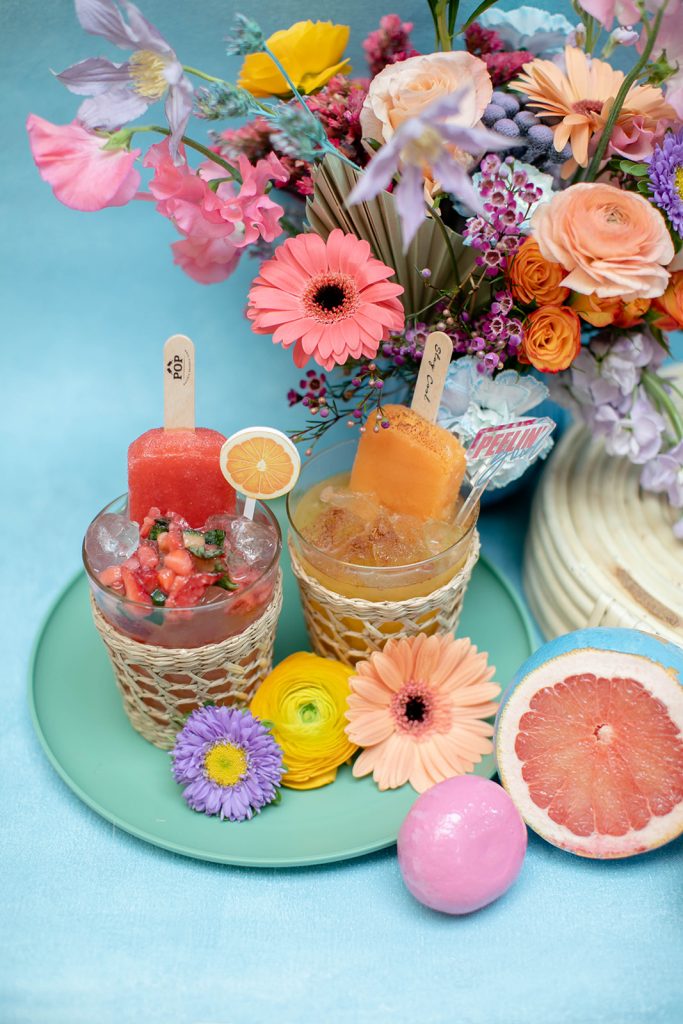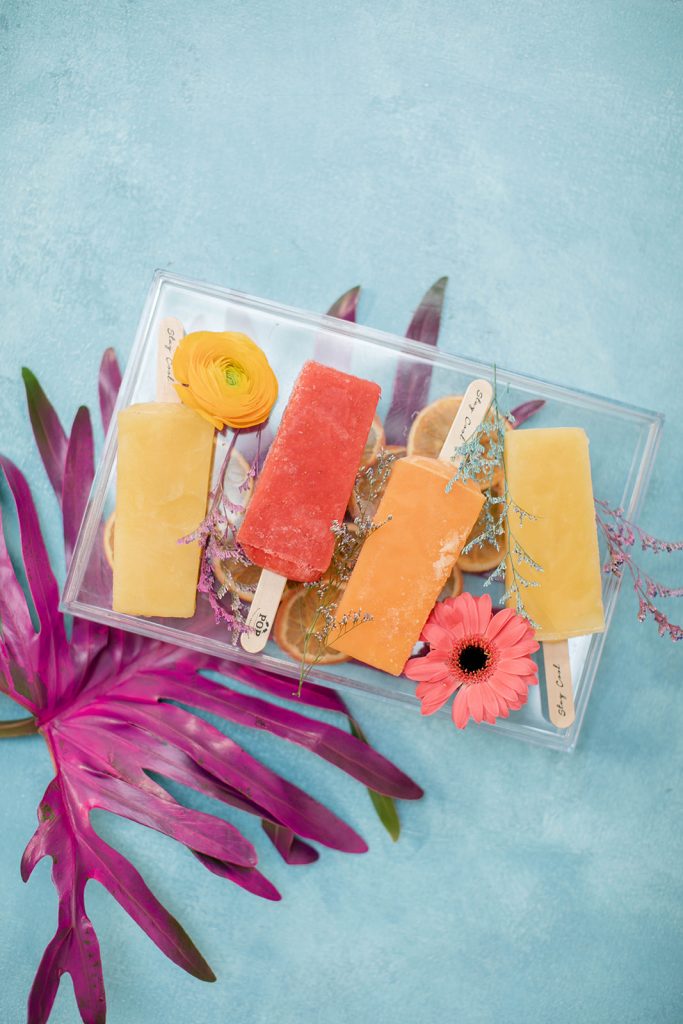 And if that's not enough color for you, I don't know what to tell ya! Haha!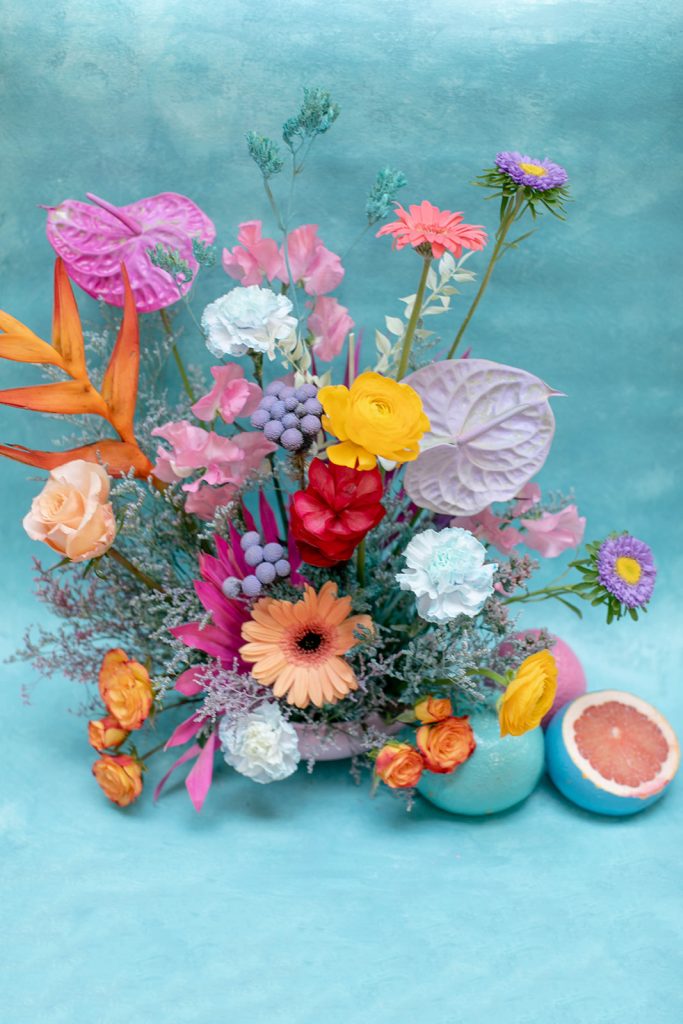 xx
Jacquelyn