Deviled eggs are the way to my husband's heart so you better believe I'm making them for him this love month. Who else has the same love for the classic appetizer? I love how many different ways you can make these little eggs. Endless flavors! I don't do anything fancy here, just my classic deviled egg recipe, and then dress these little ladies up by adding red food coloring and dried floral garnishes. And just like that you have some romantic red deviled eggs to woo anyone in your life.

Photos by Dayna Studios
---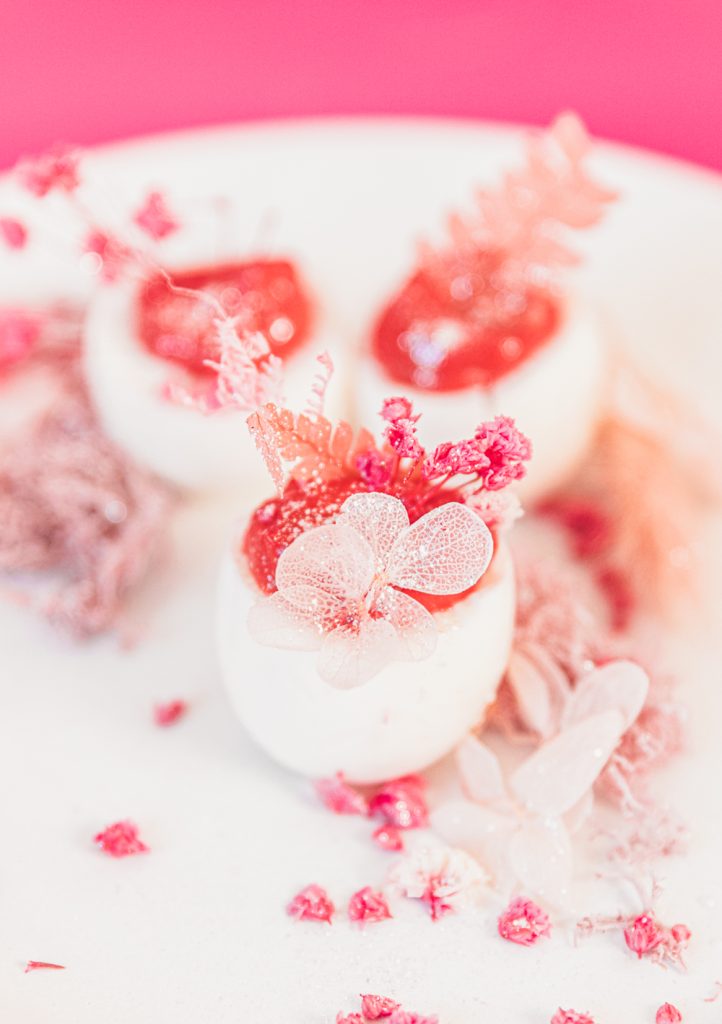 ---
ROMANTIC DEVILED EGGS
SERVES: 24 | PREP: 10 MINUTES | COOK: 8 MINUTES
W H A T   Y A   N E E D
12 large eggs
 ¼ cup mayo
 1 tablespoon butter (softened to room temperature)
2 teaspoons yellow mustard
2 teaspoons dijon mustard
2 teaspoons sweet gherkin pickle juice
1 teaspoon sugar
 ⅛ teaspoon salt
⅛ teaspoon pepper
Dash Tabasco sauce optional
Red Food Coloring (I used about 2-3 drops)
B U S T   O U T
Mesh Strainer
Large Saucepan
Piping Bag or Large Ziplock Bag
Dried Floral Garnish
---
I N S T R U C T I O N S

Like I said before, you can do any style of deviled egg or just the classic flavor. The main thing here is dressing this little lady up by using red food coloring. Then jazz it up with dried floral garnishes. Just be sure to remove them when you go for that first bite.
The classic recipe I use has a couple of fun additions that I find bring all the flavors to the next level. It's the addition of butter and two kinds of mustard plus a little bit of sugar.
You can make these a day in advance, but I feel the best is the day of. If you are going to make them prior, just be sure to store the egg yolk mix separately from the white parts.
|Step 1|
Start by hard-boiling your eggs. Put the eggs into a large saucepan, and fill the pot with cold water. Bring up to a boil. Once it starts boiling, set your timer for 8 minutes. No more, no less. This will give you the perfect yolk texture. Throw the eggs into an ice bath right away to stop the cooking.
|Step 2|
Once cooled, carefully peel the eggs, and remove the yolks. I like to cut my eggs so I can serve them standing up. I just like the look better. A little harder to do, but do whatever works best for you.
Beijos Tip: use a mesh strainer to push the yolks thru 1st before putting them into the bowl. This creates fewer lumps.
|Step 3|
Throw all your ingredients into the bowl with the egg yolks, and mash away. Fill your eggs up! You can do this with a spoon, or piping bag which you can make with a large ziplock bag. Just fill and cut a small piece off the corner.
Lastly, add some dried or real floral garnishes to bring that romantic vibe to these eggs! These are great for a romantic dinner, a Galentine get together, or just a good old Tuesday.
---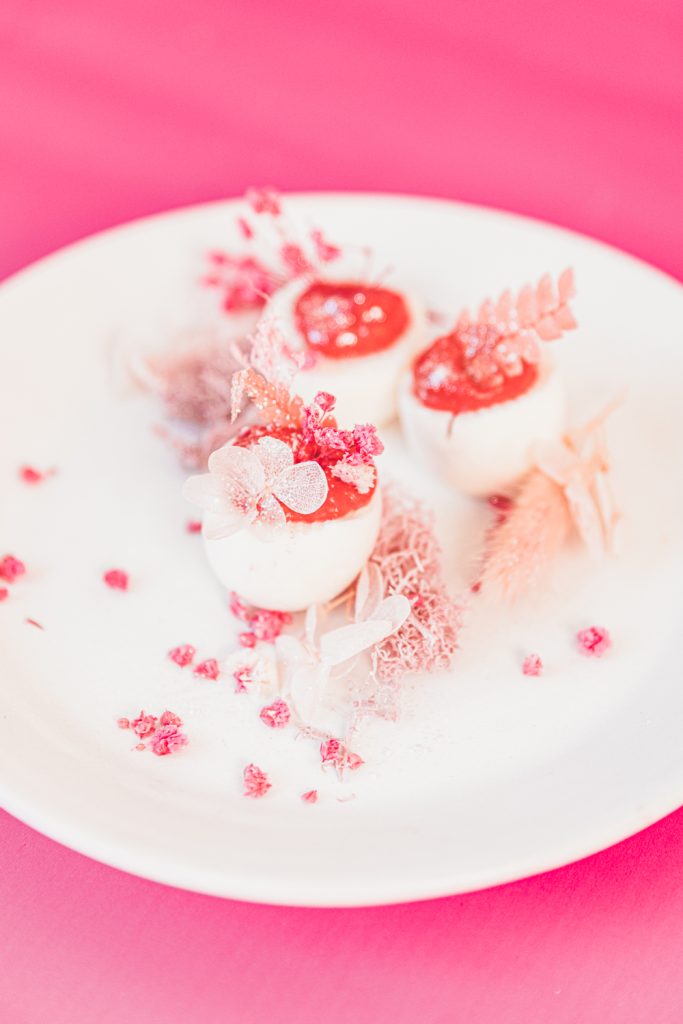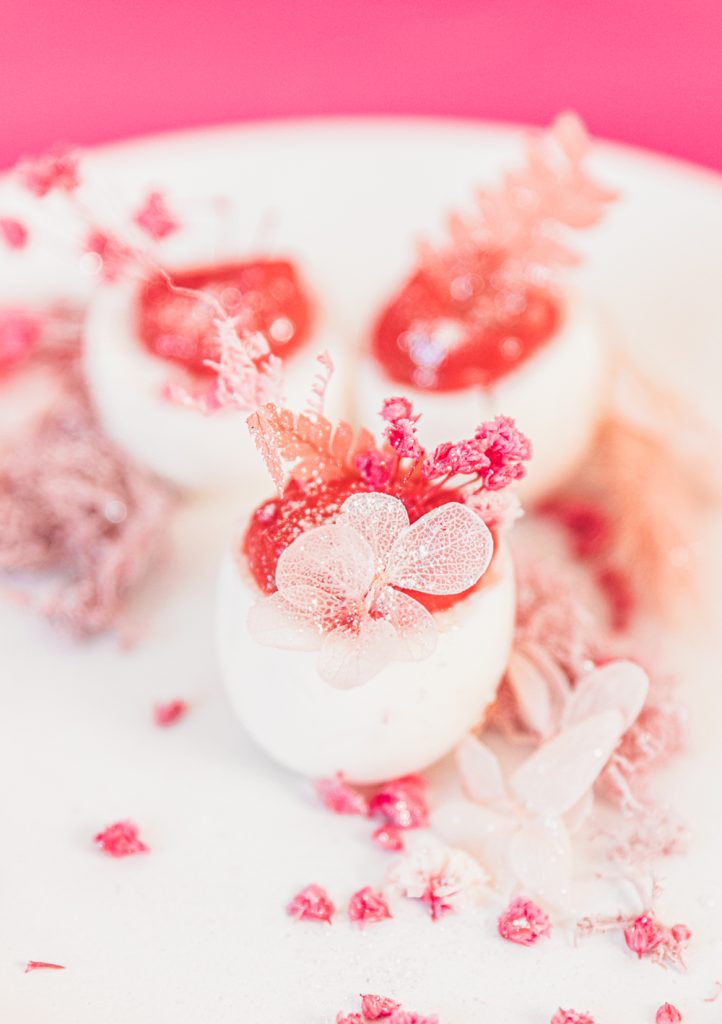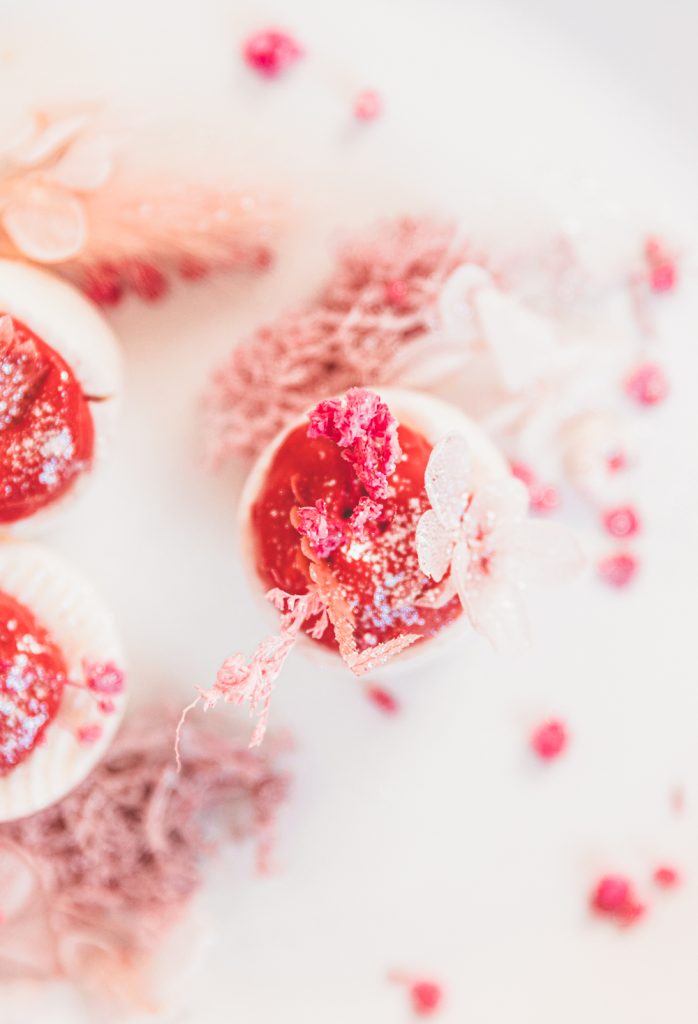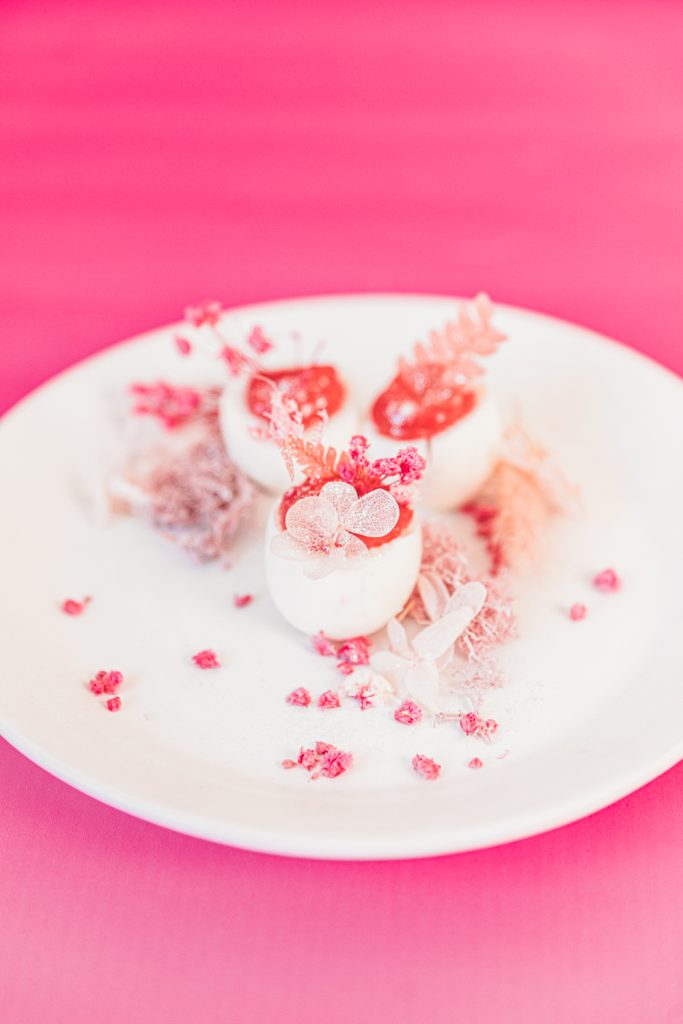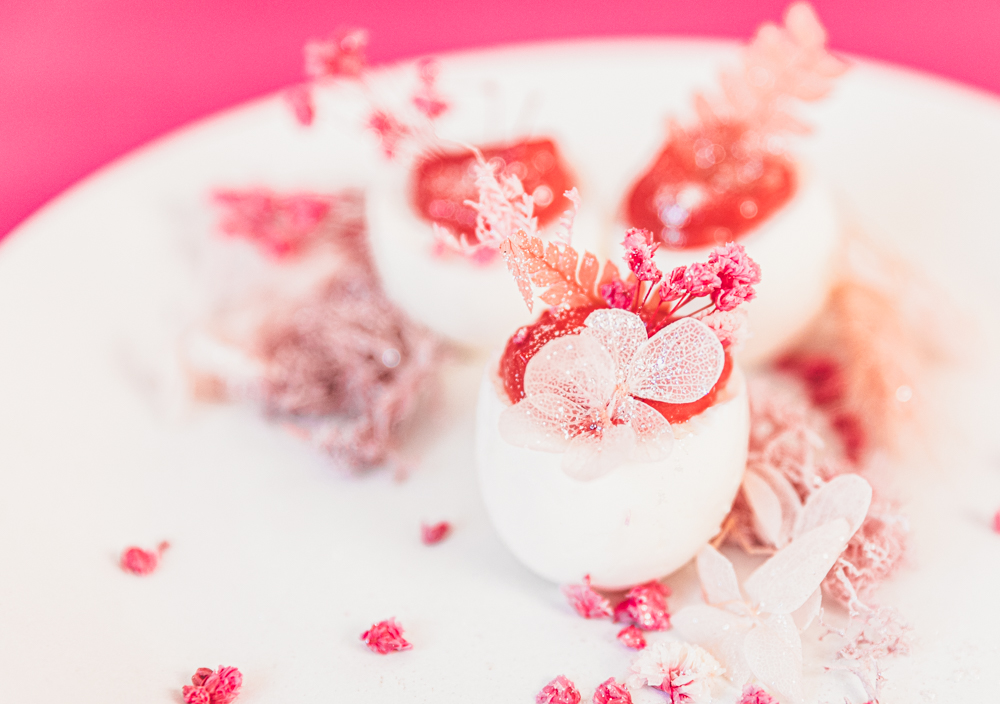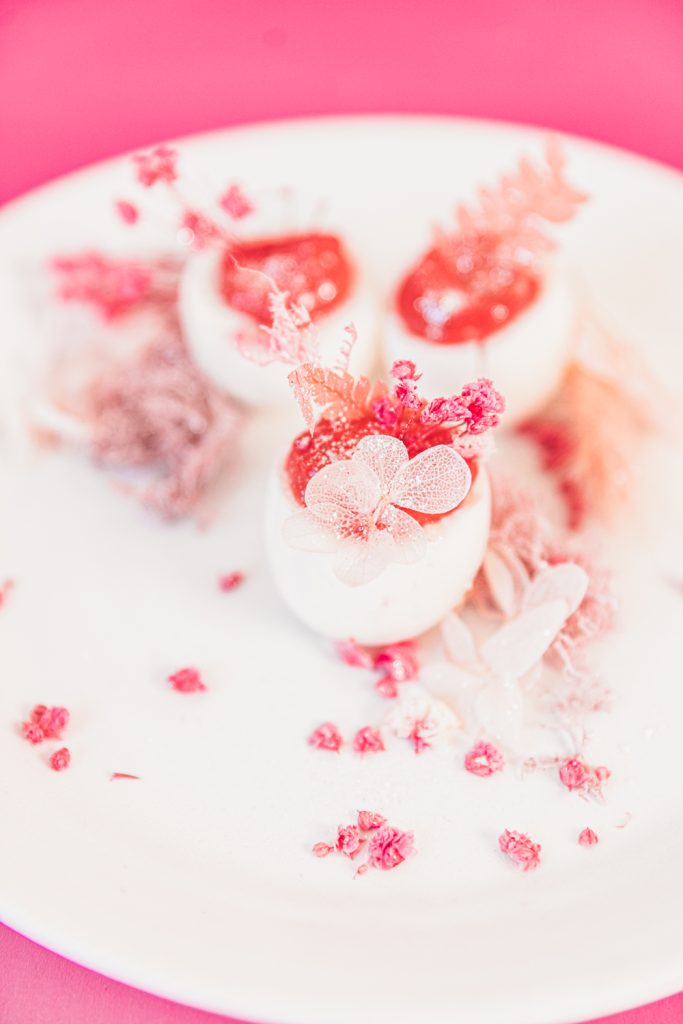 ---
B E I J O S K I T C H E N

xx
Abby