With the hot hot weekend we just had, I'd say I'm ready for SUMMER!! Not trying to pick favorites, but it's probably my favorite season. Not like there are much of a change of seasons in California, but you know what I mean… With these hot months coming up I obviously want to keep things stylish, but as always comfy. I've always been a HUGE fan of Rachel Pally for this reason. Her fabrics are extremely comfortable and light weight, but her designs are equally stylish.
I wore Rachel Pally a lot during both of my pregnancies for that reason. The fabrics are amazingly stretchy so they work perfectly with your growing belly, so if you are pregnant you should definitely invest. The best part is you can continue to wear them after! The designs are timeless, so they can be worn for years to come. Today we're sharing 3 different designs from their newest collection that are perfect for the upcoming months. Abby and I each chose fun pieces that I know we will wear all Spring & Summer long, and even into Fall!
Photos of Jacquelyn by Ariane Moshayedi / Photos of Abby by Erin Milnik
Scroll all the way to the bottom of the page to shop the post!
Let's kick things off with a jumpsuit (ps it's on sale!)! A few weeks ago I posted about how jumpsuits are so big this season and shared a few of my favorites. Well add this one to the list! This black jumpsuit is so perfect, it can be dressed up or down, plus I it is beyond comfy! The black color makes it so versatile and classic. I paired it with these amazing new SALT sunglasses and my new favorite Beek sandals. It's a great casual look that I could basically live in. Seriously, the jumpsuit feels like wearing pajamas, but you obviously look way cuter!!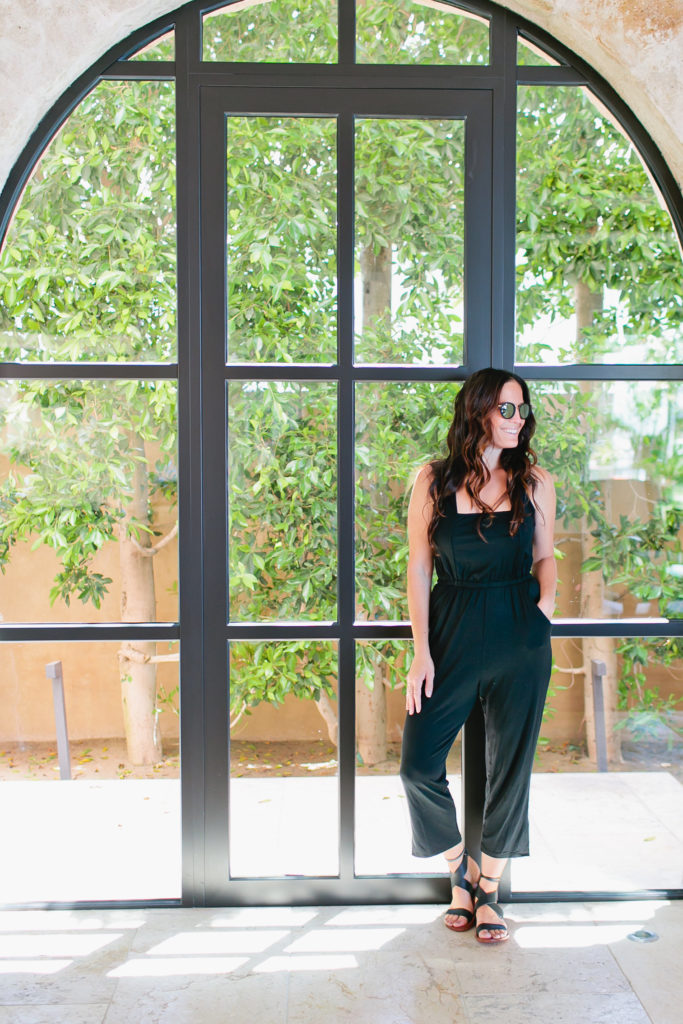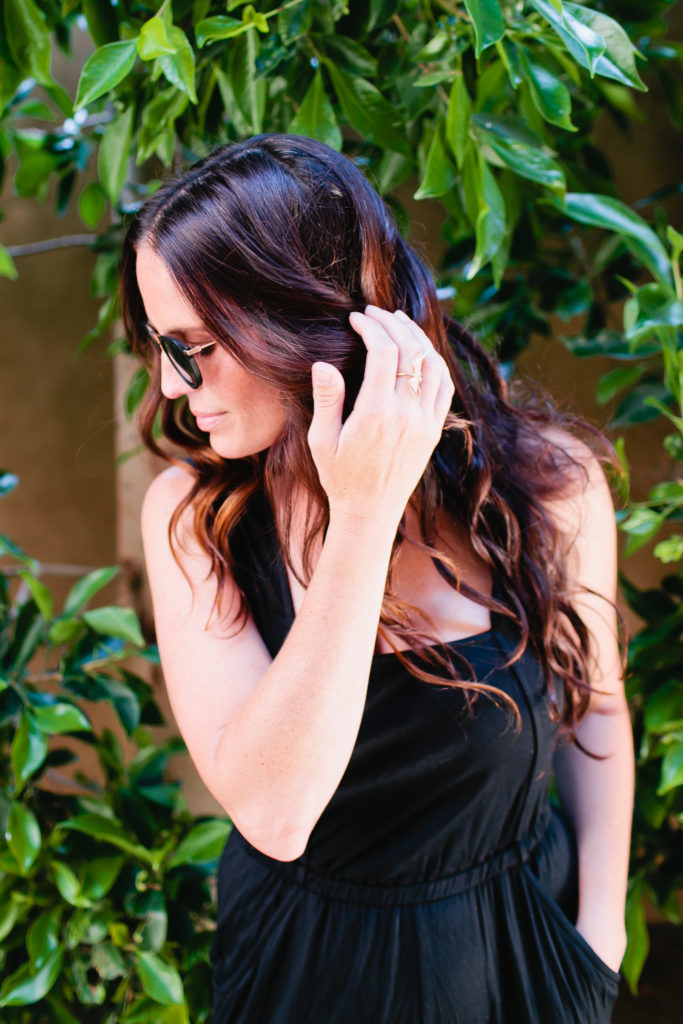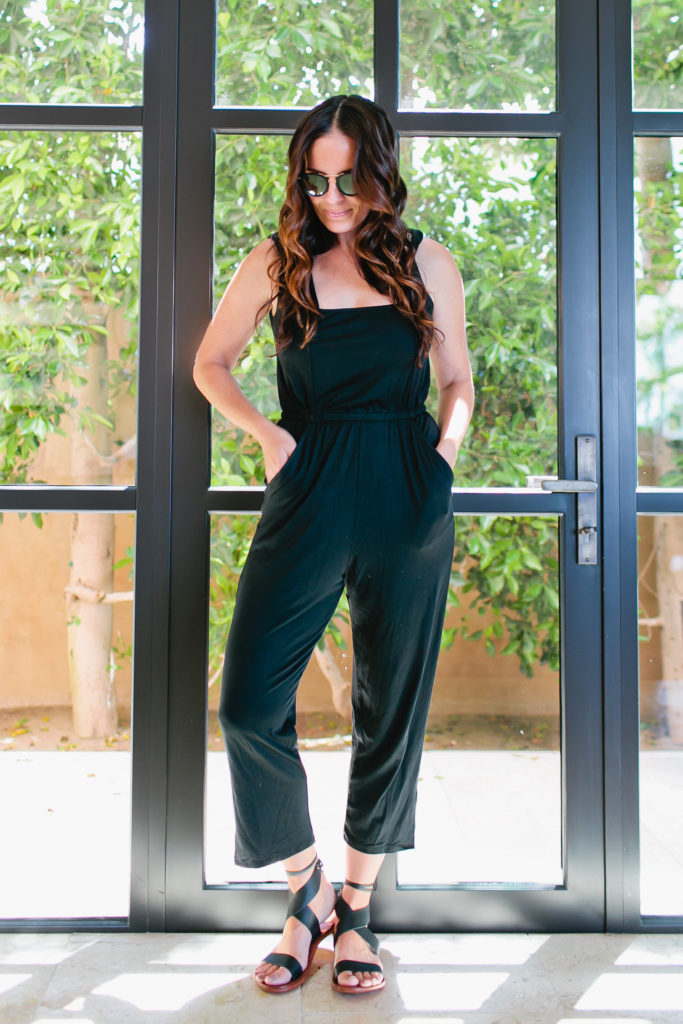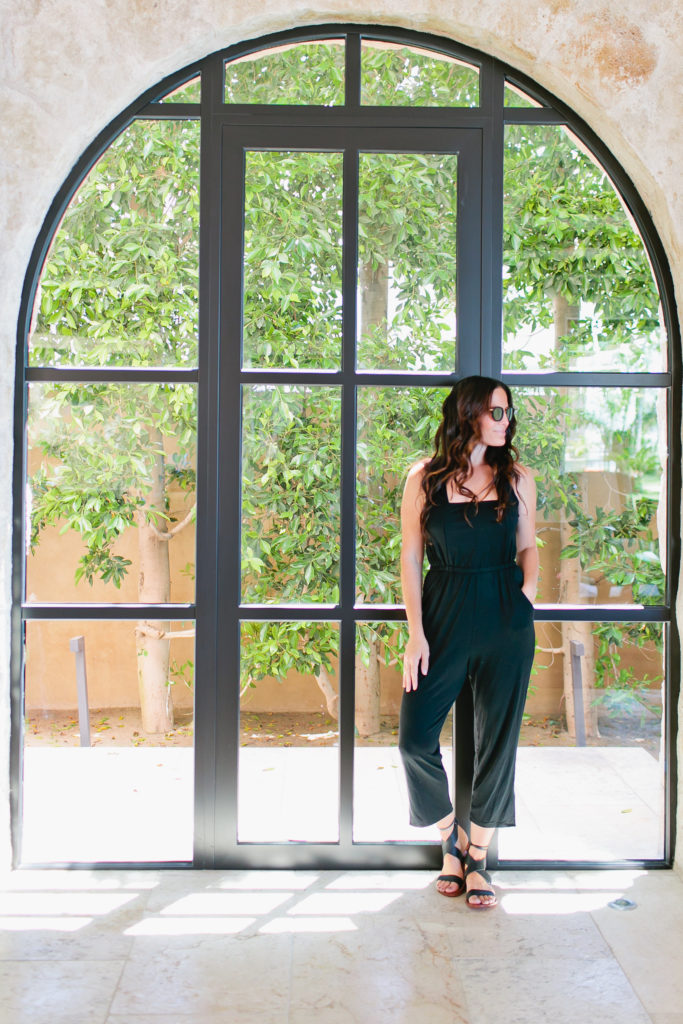 Now Abby went with this super cute short little ruffled number. We've already talked about our love for the off the shoulder trend this season. I can't get enough of it!! This dress is perfect to throw on any day over the Summer. It's lightweight, stylish and the color goes with anything! Abby of course accessorized it up with the bag of the season by Cult Gaia. And keeping with our love for Target sandals she wore these with her Wyeth Sunglasses. The perfect little Summer outfit!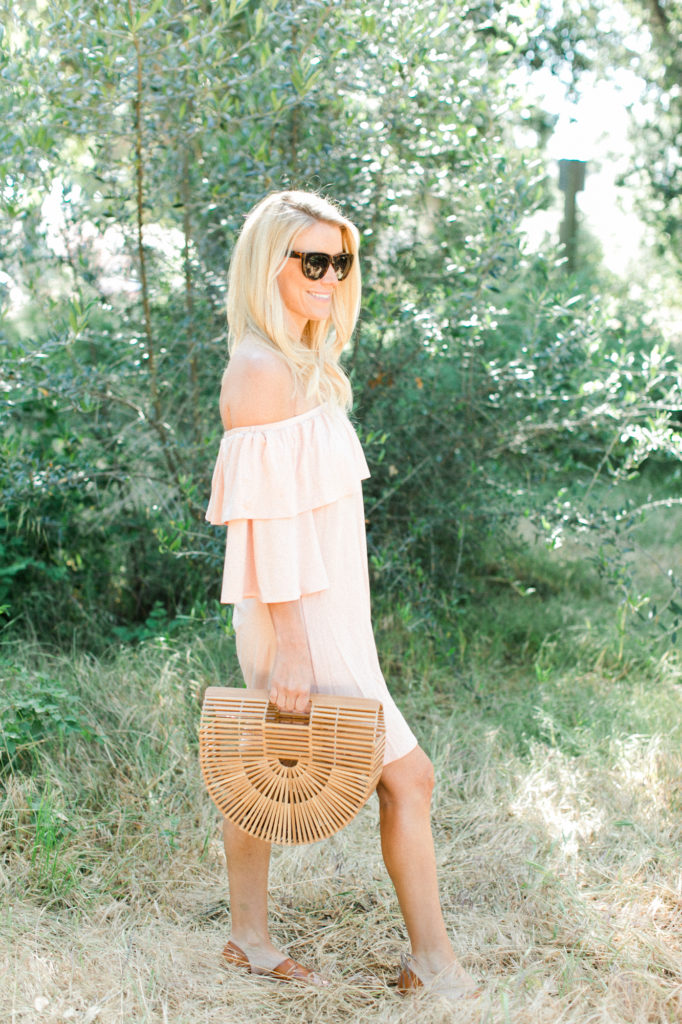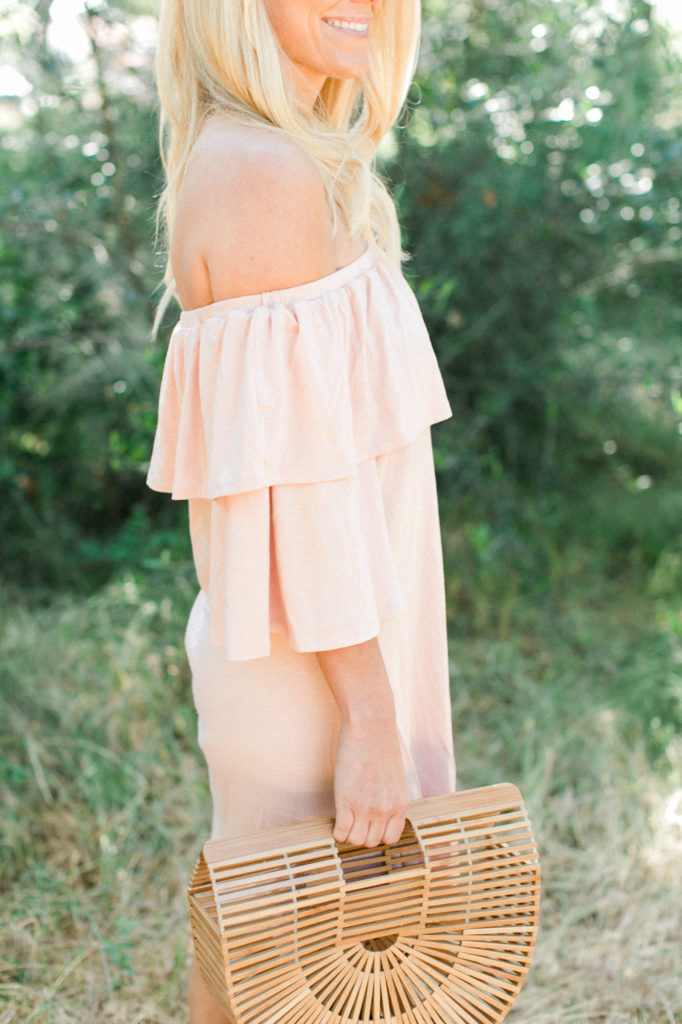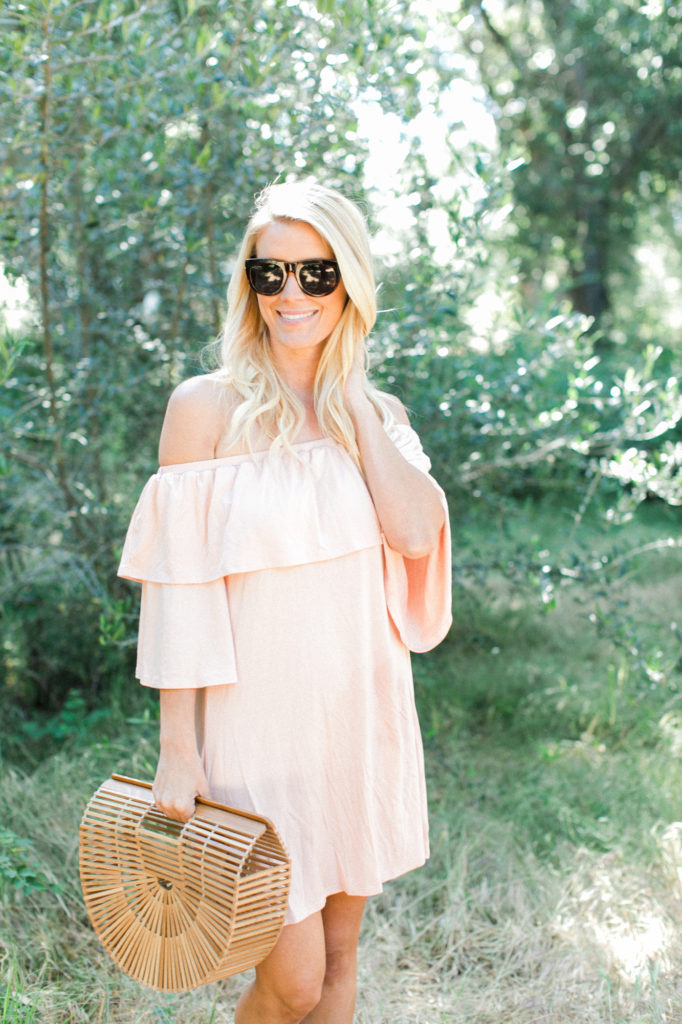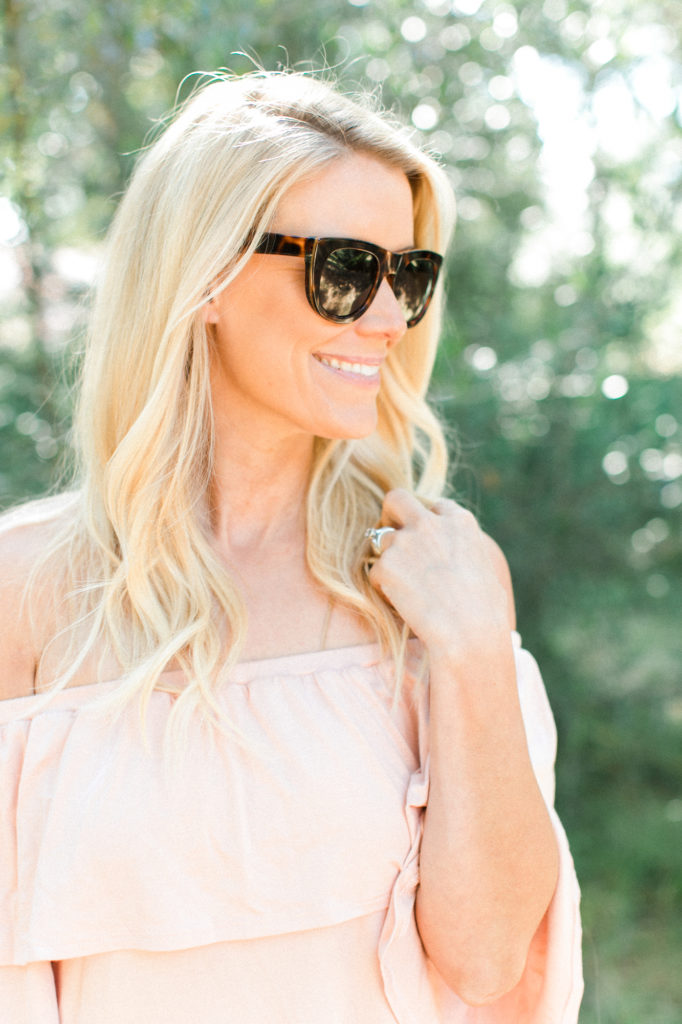 Last but not least, the sexy Summer maxi… I mean our lives wouldn't be complete without it! And Rachel Pally does that perfectly as well! I will definitely be wearing this dress on a few date nights this Summer. If you are invited to any weddings this Summer, this dress would be so perfect!! The color is yummy and the ruffled detail on the neckline is real cute… I added in my favorite tassel earrings by Vanessa Mooney, these leather sandals and a simple clutch. Done and done!!!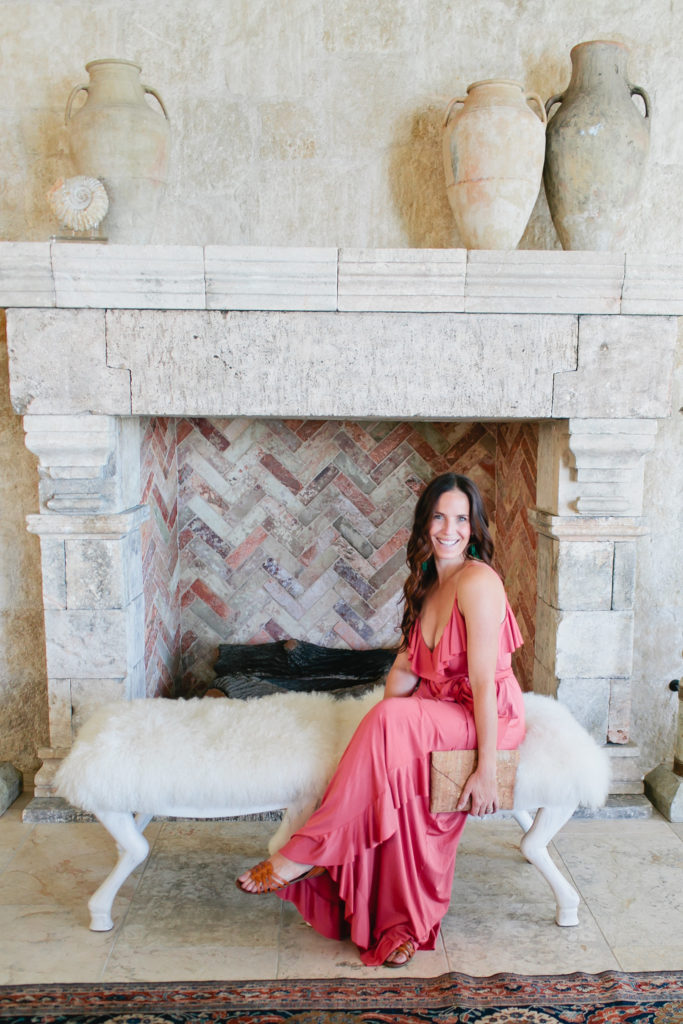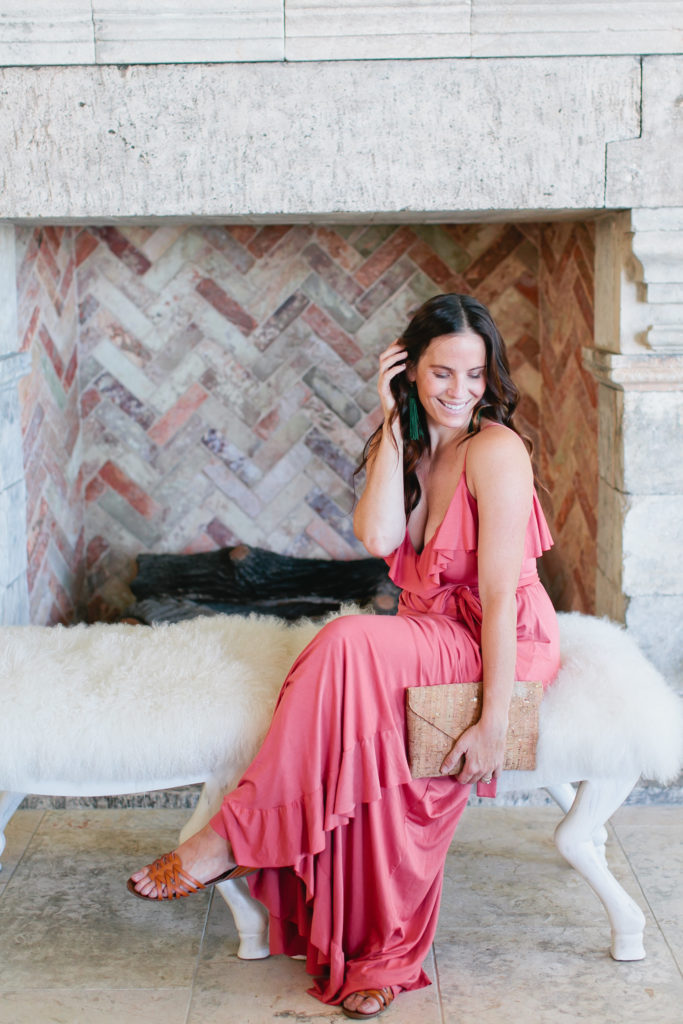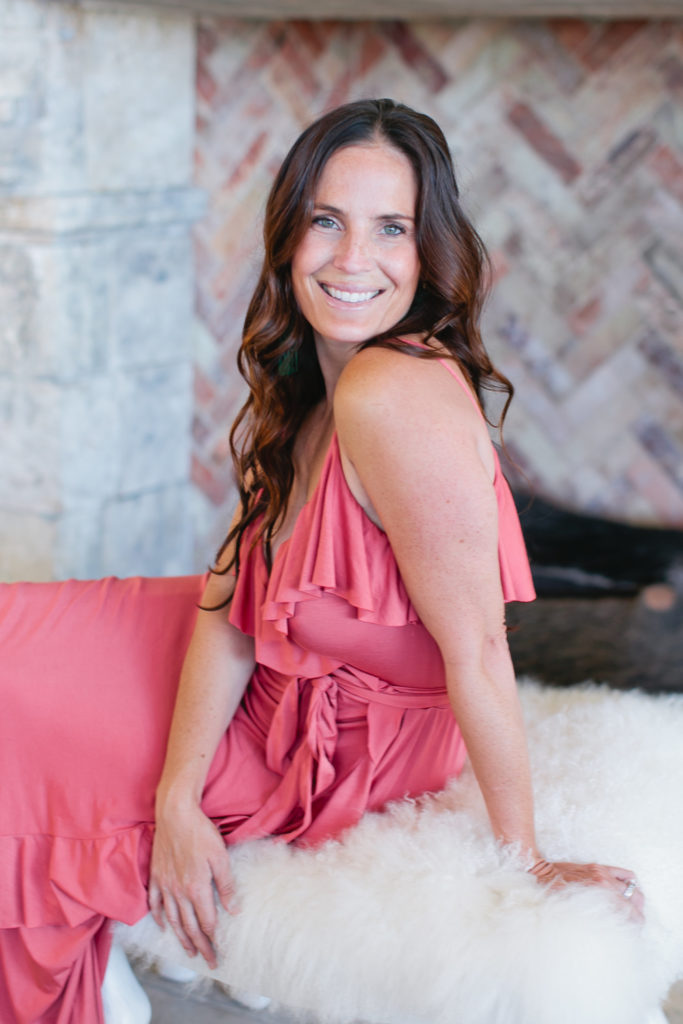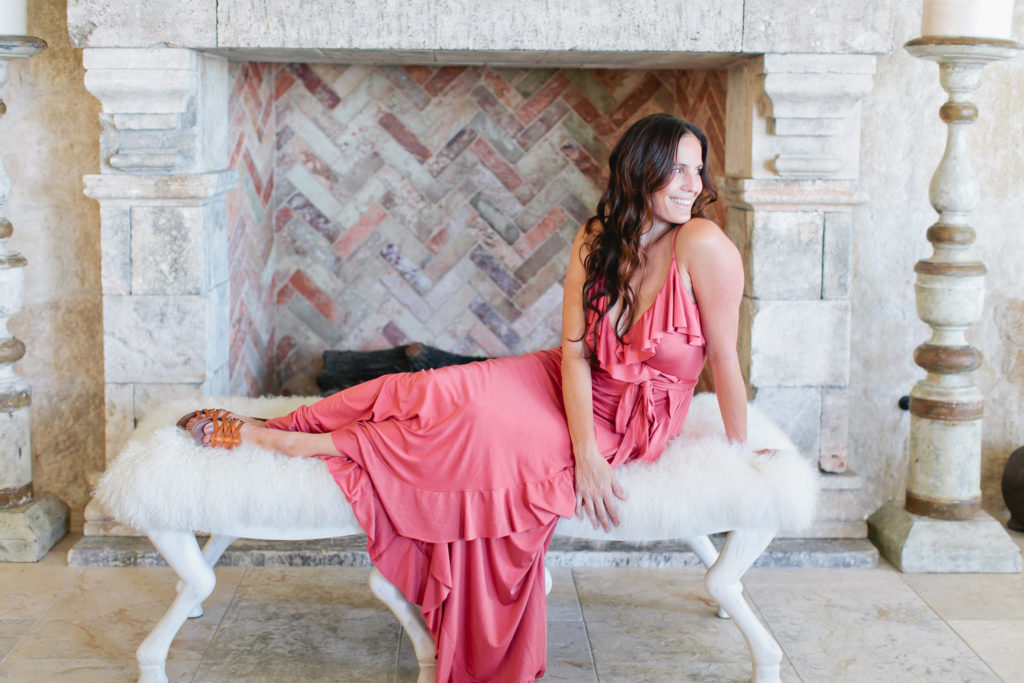 Now you can stay cool and stylish this Spring & Summer with Rachel Pally as well… Just shop below!

xx
Jacquelyn