Halloween has come and gone and boy was it a fun one this year, but we are so ready for Thanksgiving!! Our favorite holiday that revolves around being thankful and FOOD!! This is the holiday we love for all of our entertainer at heart reasons. We get to host our nearest and dearest, we get to show off our table styling skills, we get to make all of our favorite recipes, and we get to be with those we love! Of course our friends at Sur La Table are always our table setting preference! See how we styled up a few of their staple products to create a dreamy Thanksgiving table anyone would love.
Photos by the talented Alison Bernier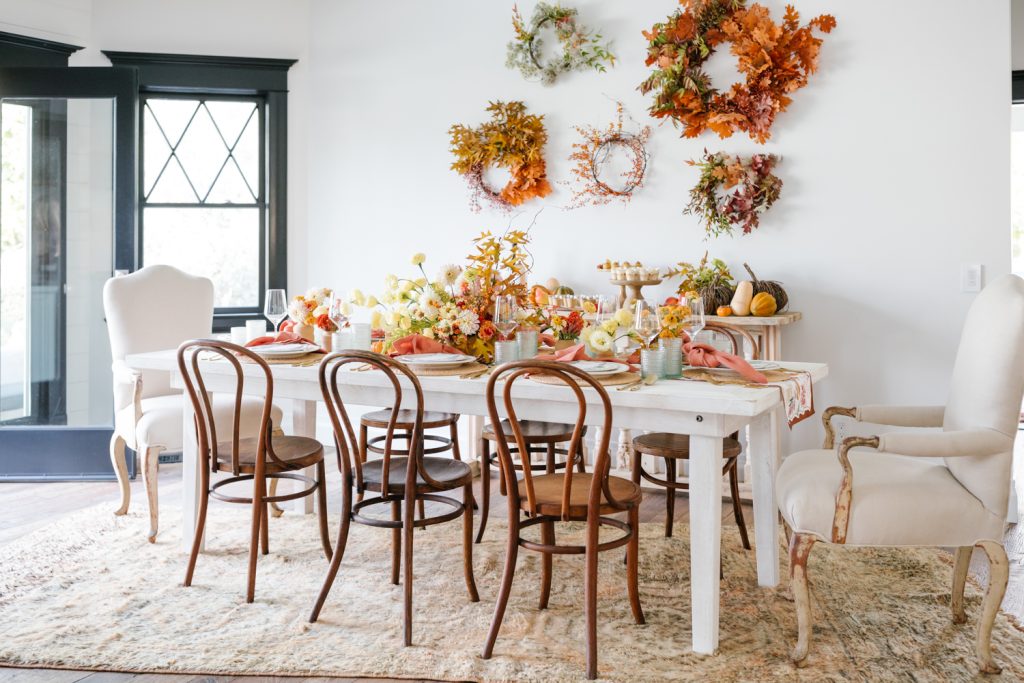 As usual a little Fall perfection in the form of an invite by my girl Chelcea Creative! Loving that green with that rust and burgundy. Oh and those wavy lines?! I can't get enough! So yummy and perfect on that Chasing Stone mat too!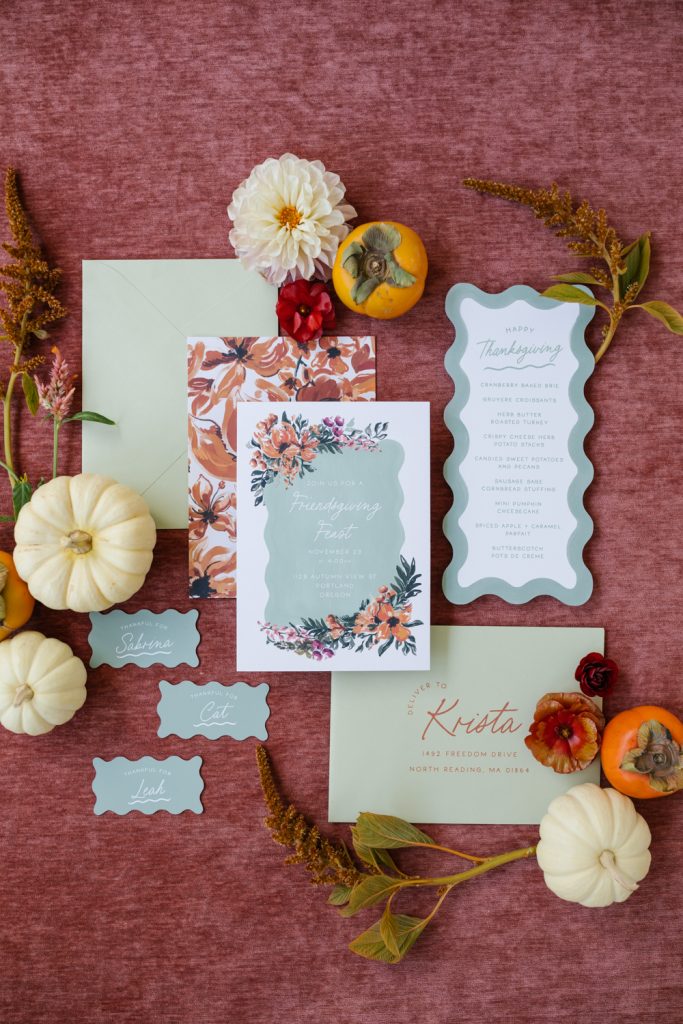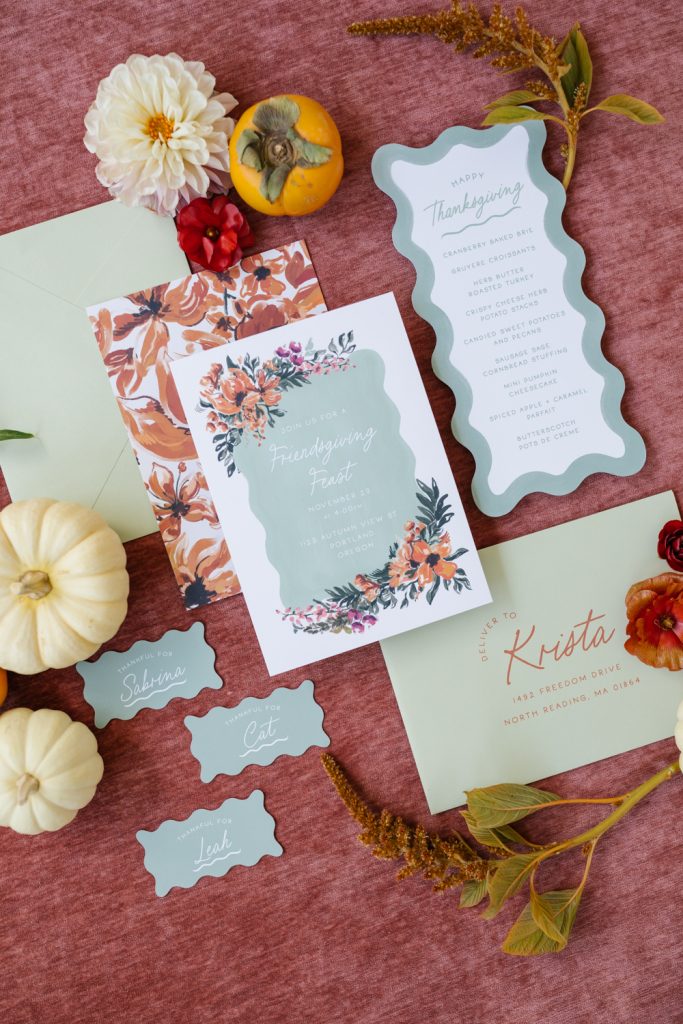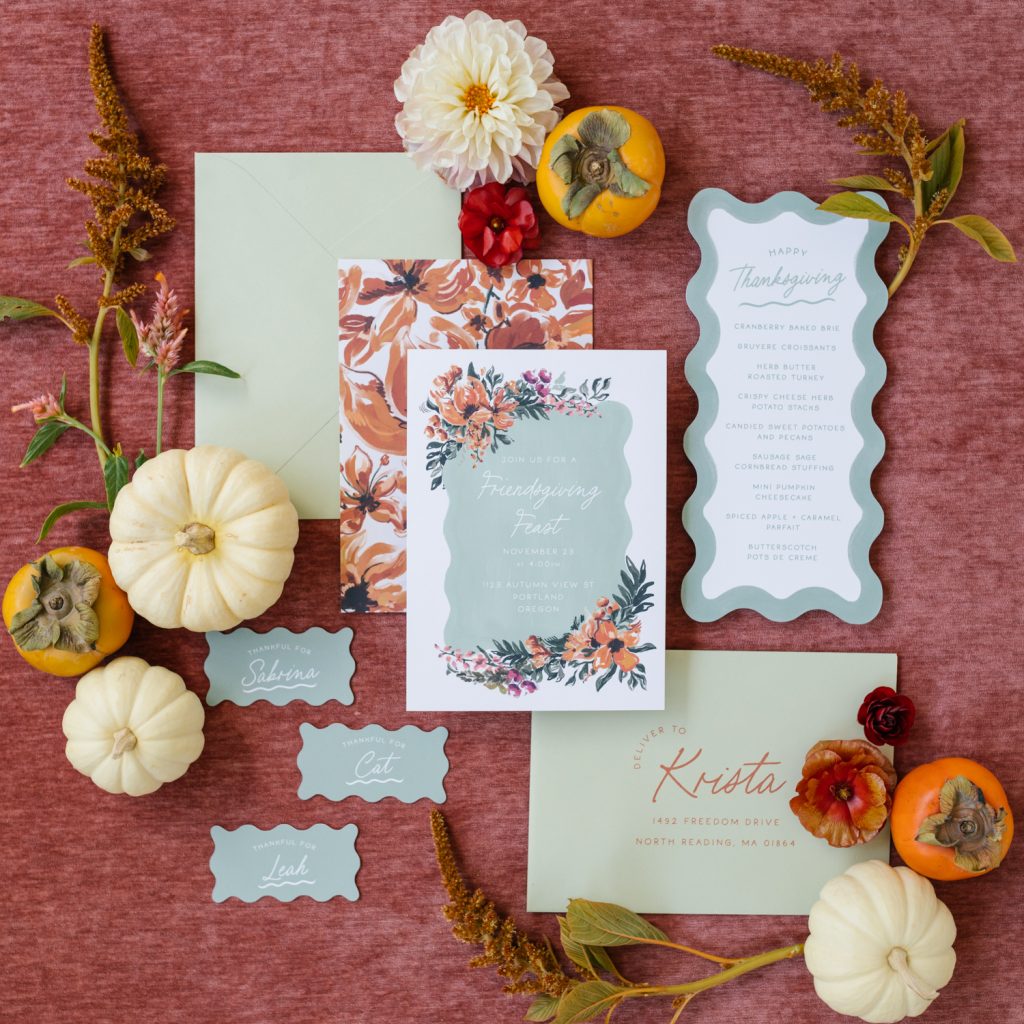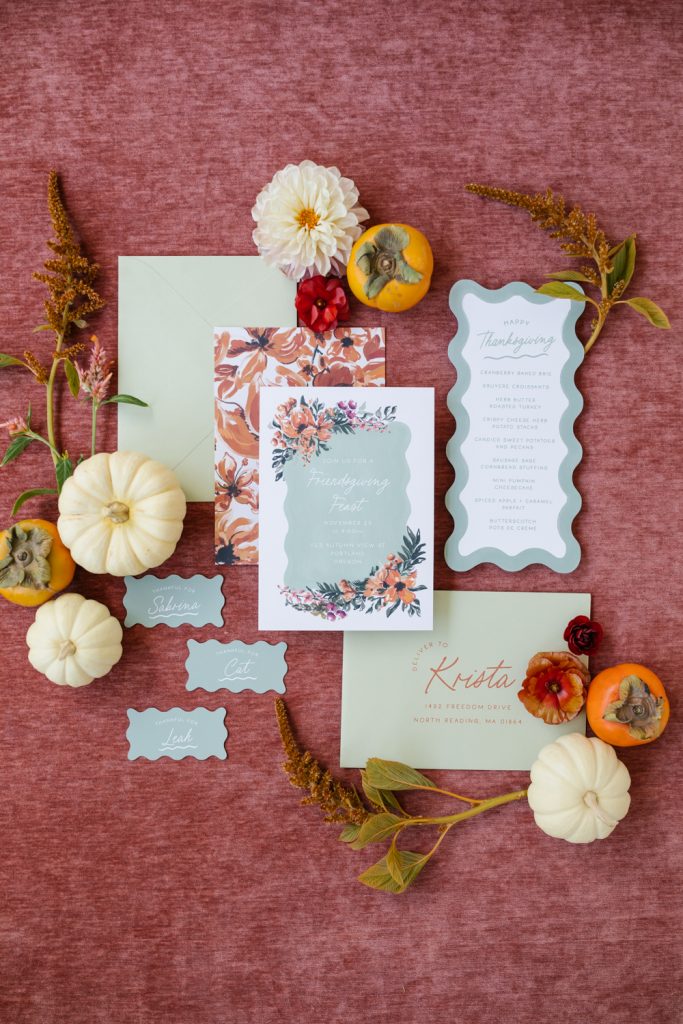 Did I say Fall perfection, welt's continued right here… Who says wreaths are just for Christmas?! Not me and not Not Just in Novels! We are all about those warm leafy wreaths and having them on the wall for Thanksgiving is such a pretty idea! Add in the perfect table and chairs from Sweet Salvage Rentals and well, I may just have to live in this pretty scene!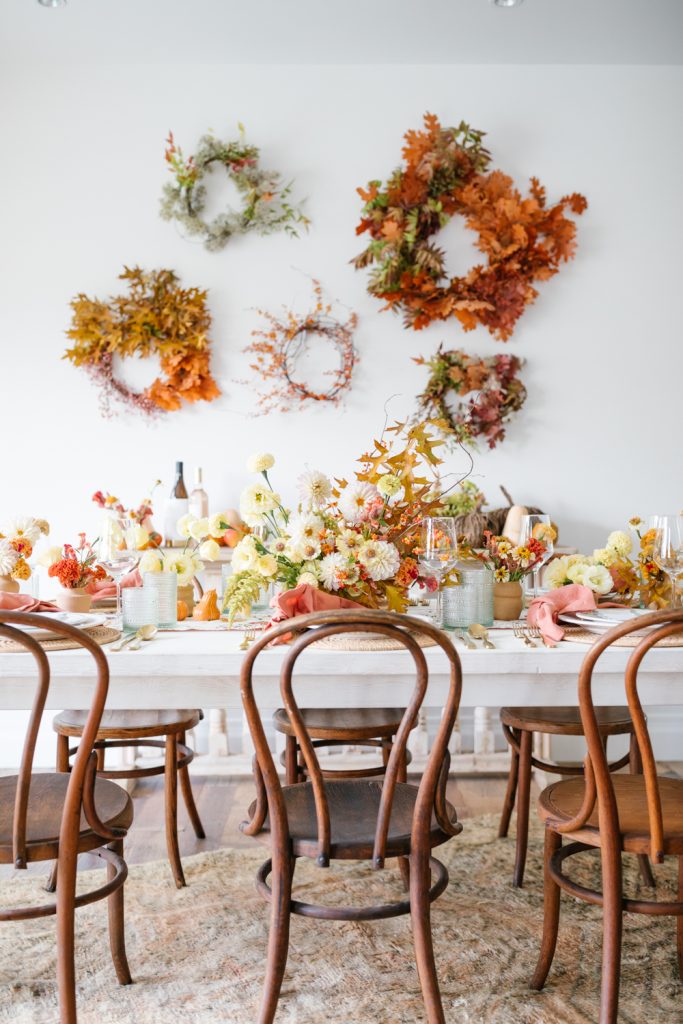 The place settings of all place settings! Fall, we love you!!!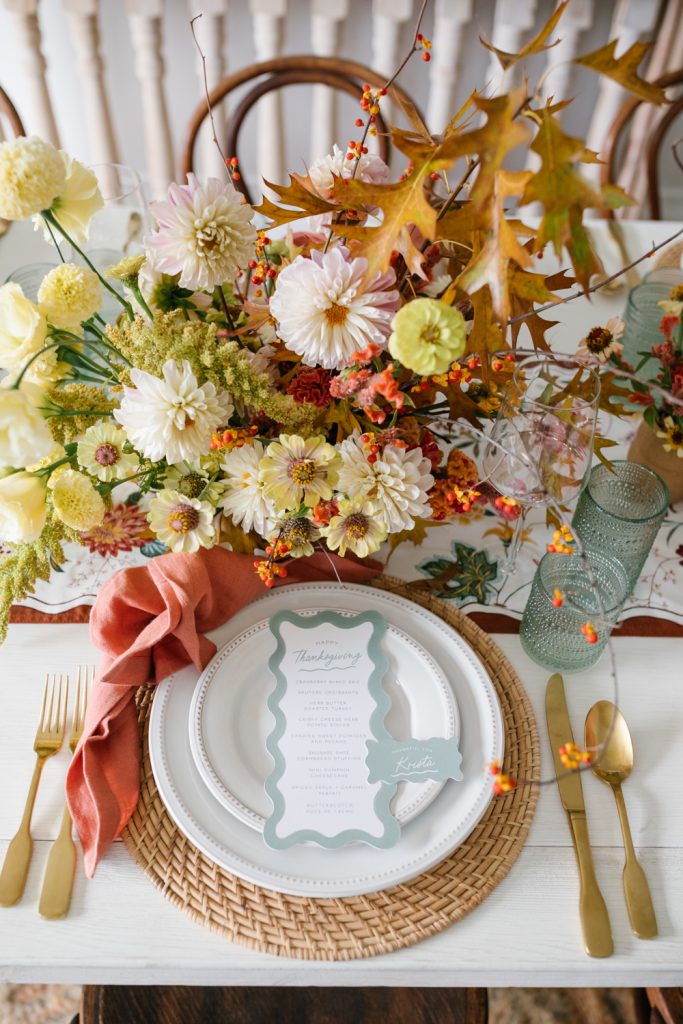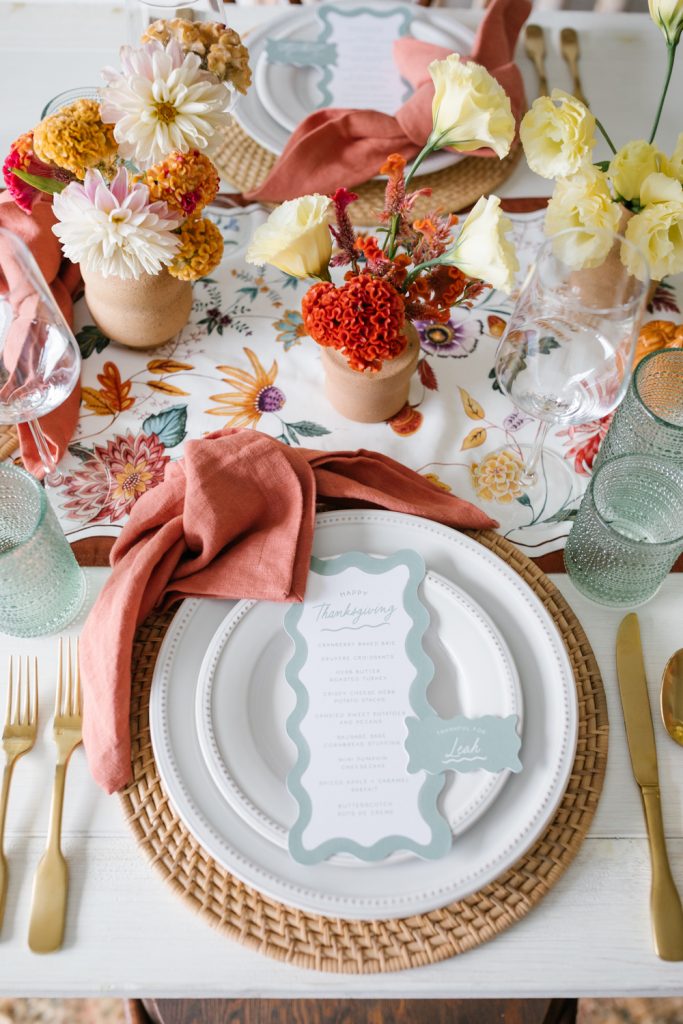 For this table I used Sur La Table's Pearl Collection. It's a staple collection that everyone should have. An elegant white and simple trim plate that you can use day to day and dress up with their amazing accessories for a holiday like Thanksgiving. I paired their plate and salad plate with rattan placemats, terracotta colored napkins, green tumblers and high balls, wine glasses, and gold flatware. I also added that pretty runner from Sur La Table's Autumn Botanical collection. It's fun adding little touches here and there just like that.
Having a staple collection like the Pearl is perfect for the person who doesn't want to commit to having china with Turkeys on it, haha! I get you! So just jazz up your simple place setting with a few touches like this to create something beautiful!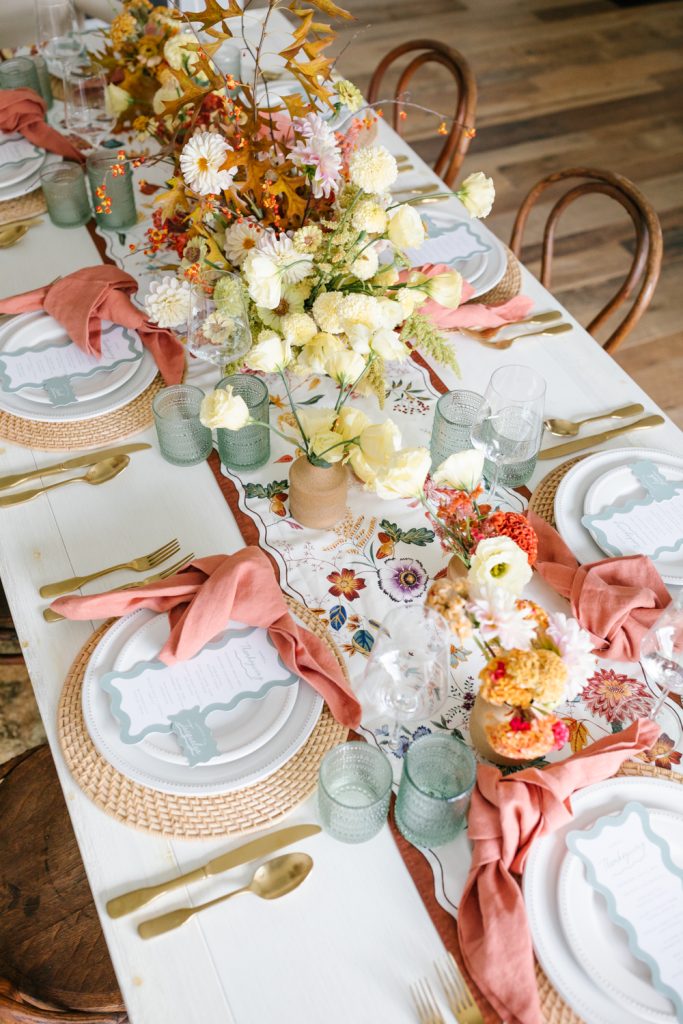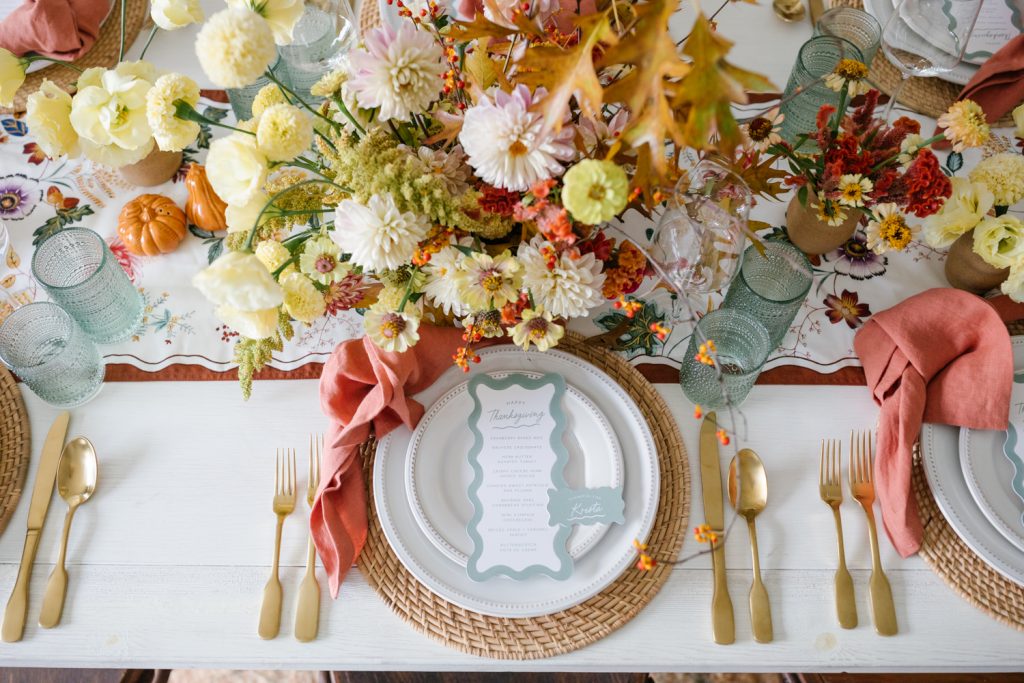 More fun little details like these gourd salt & pepper shakers! Too cute!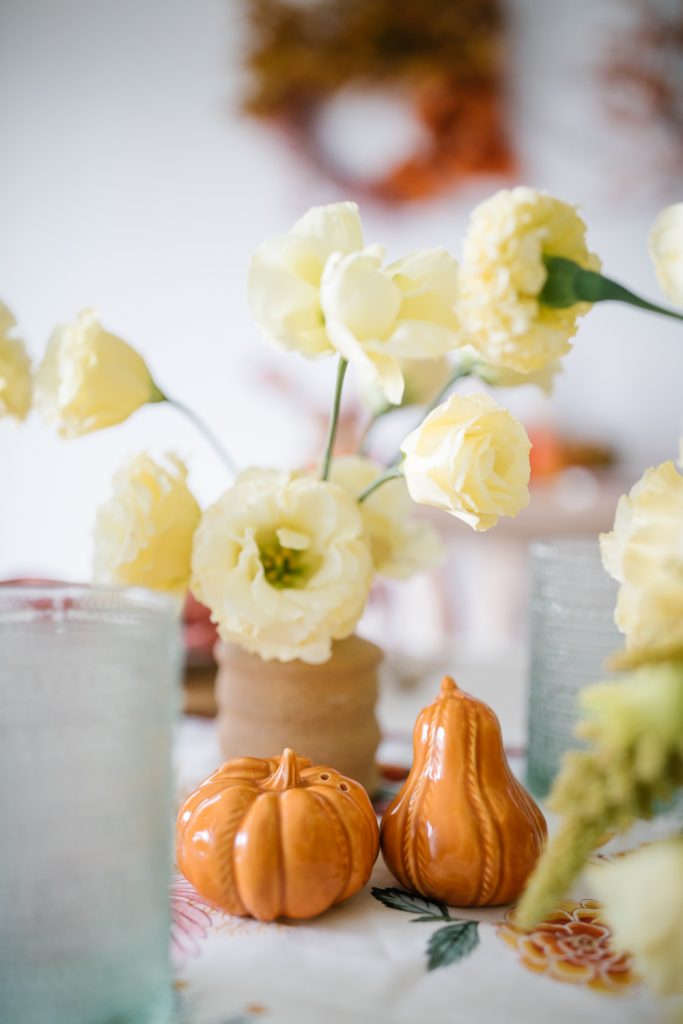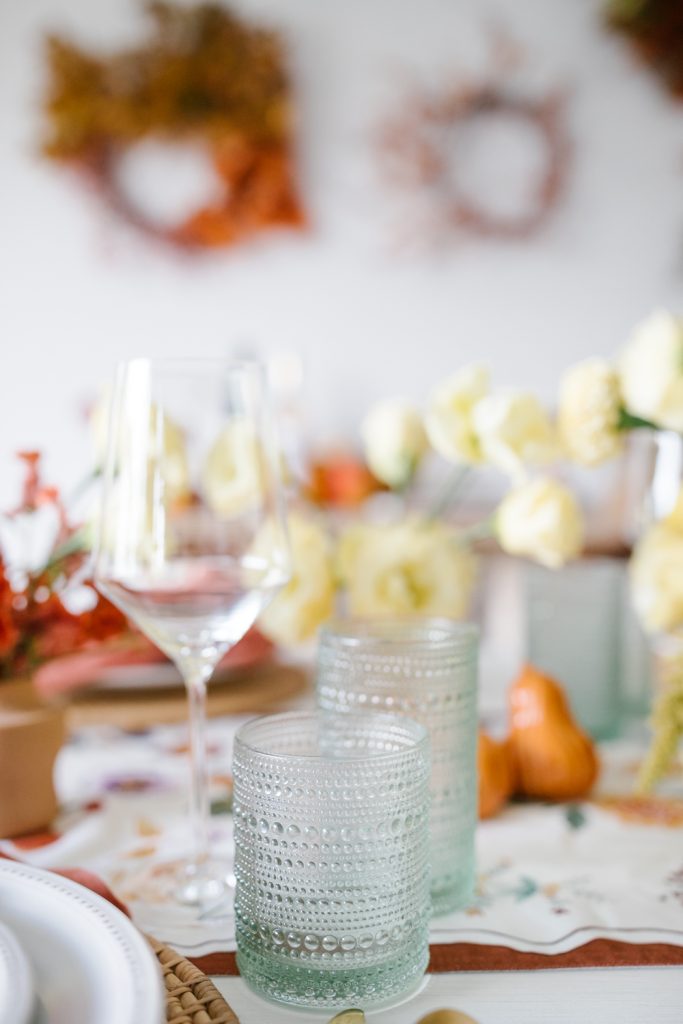 I also love adding touches like paper details with menus & place cards! The perfect way to personalize an event, and Chelcea Creative is the best at that!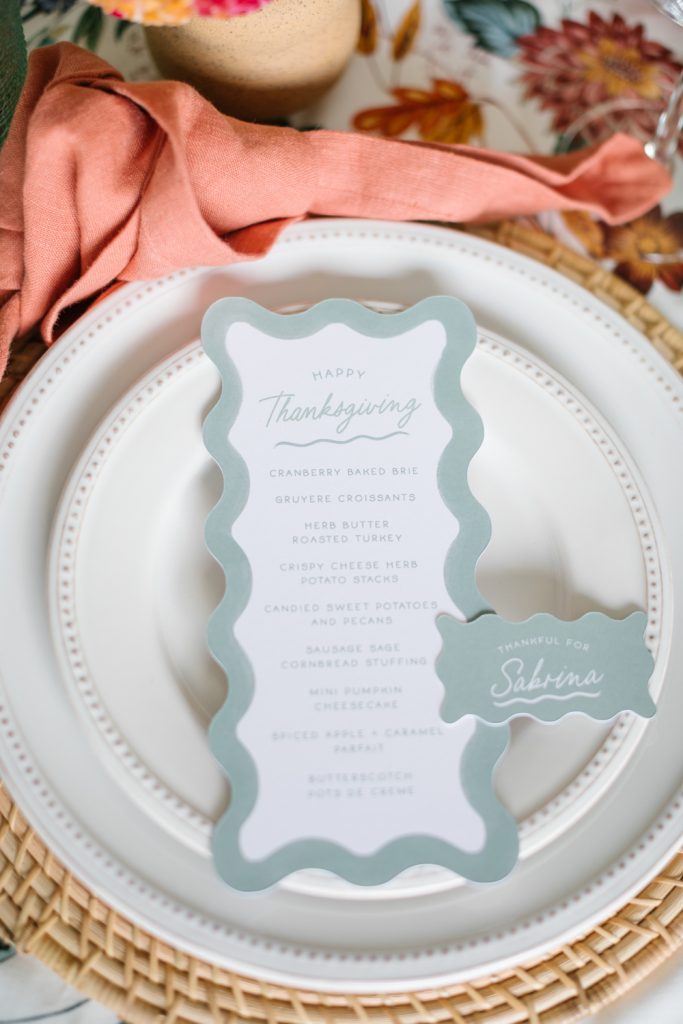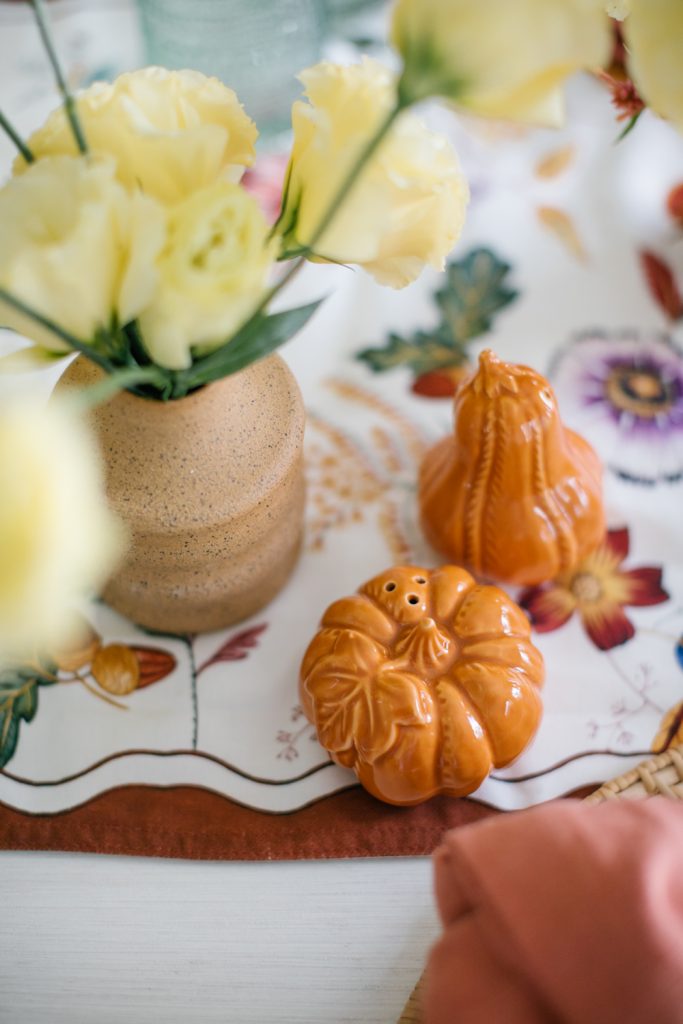 If the wreaths weren't enough Not Just in Novels also created the most stunning Fall floral arrangement, wowzer!!!!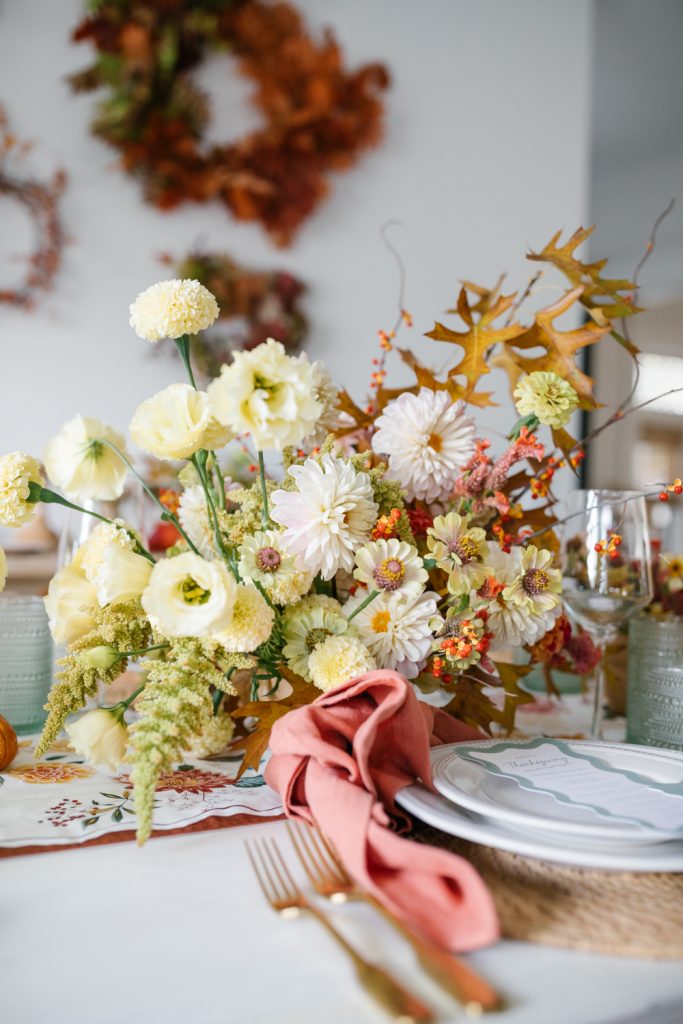 The perfect Thanksgiving table!!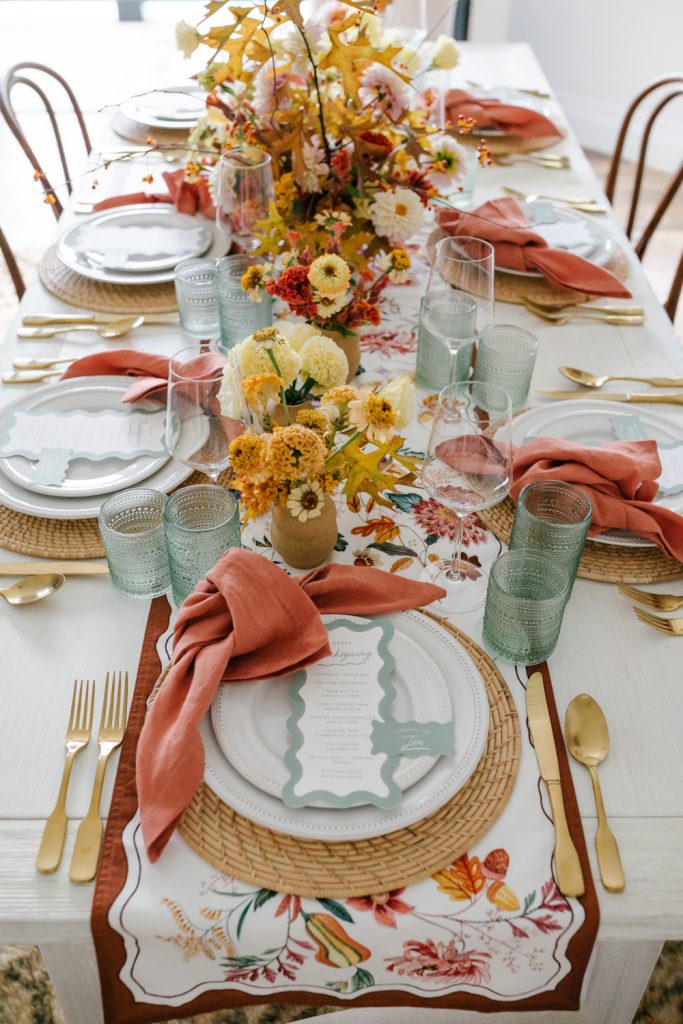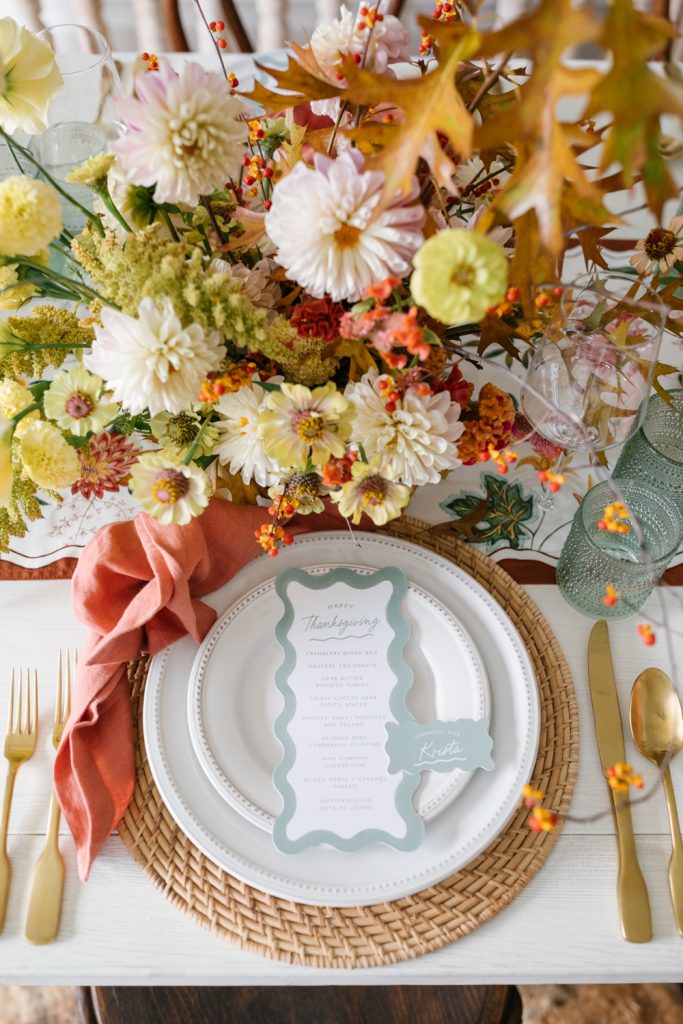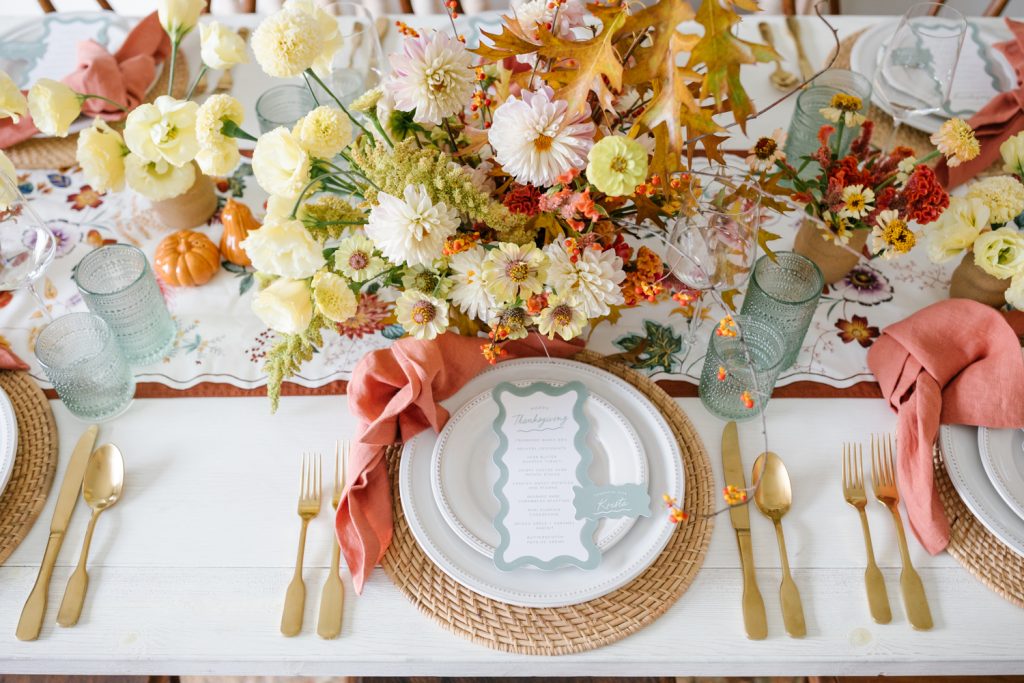 I can't get enough of the textures of the florals and how gorgeous they are!!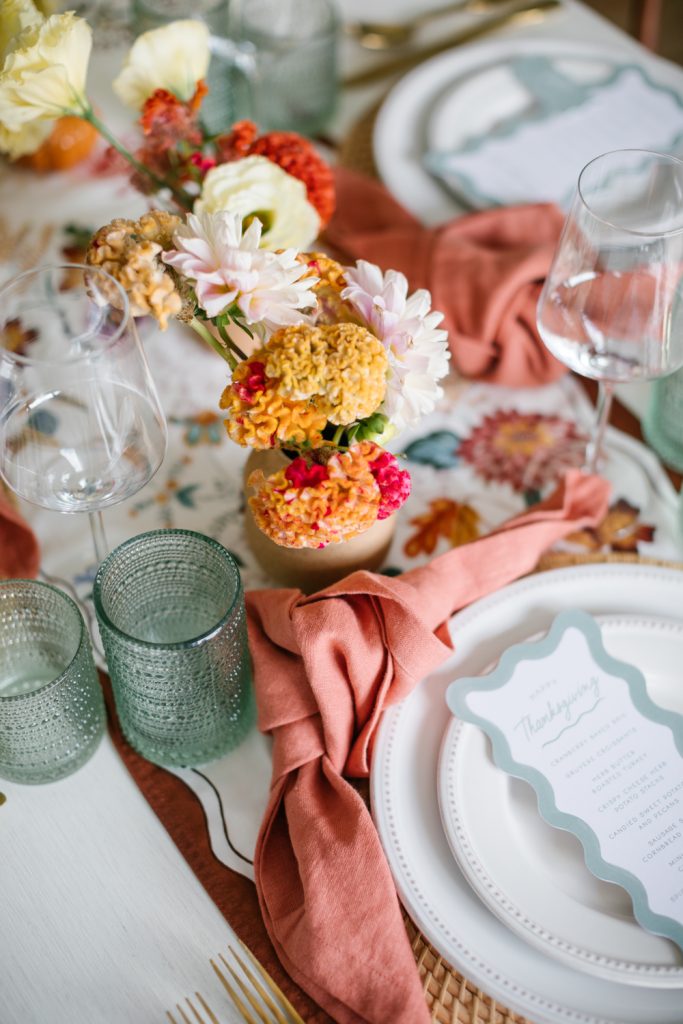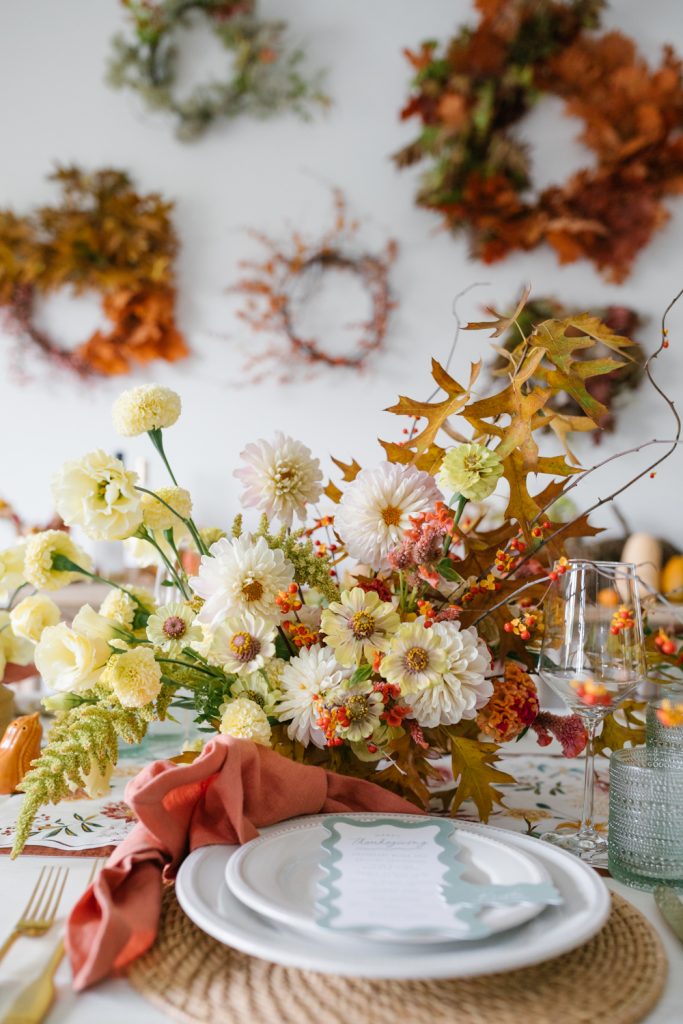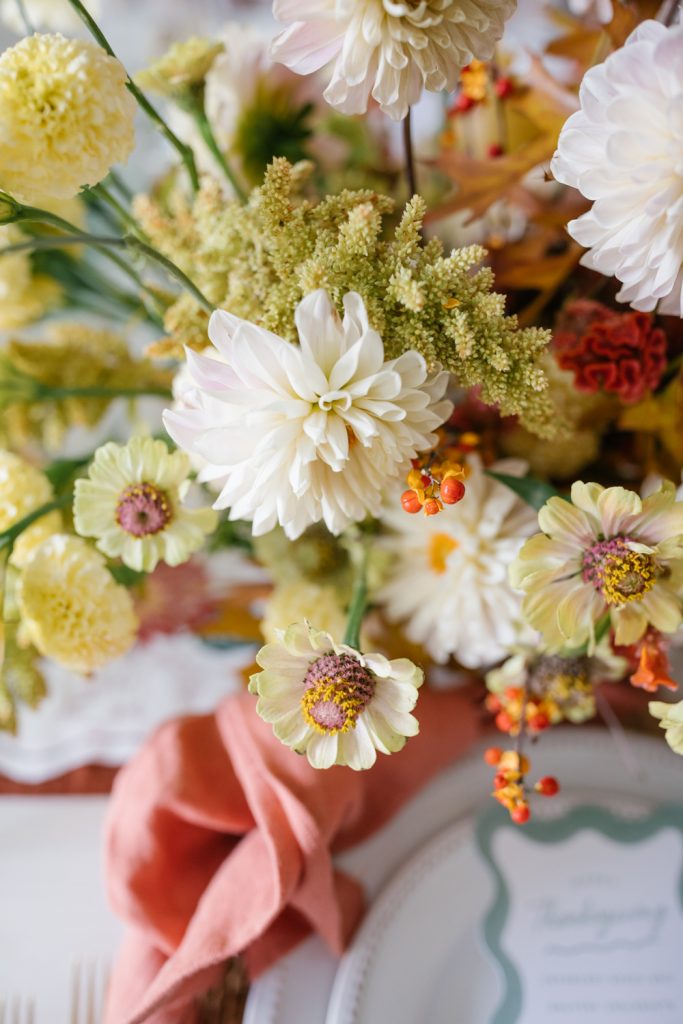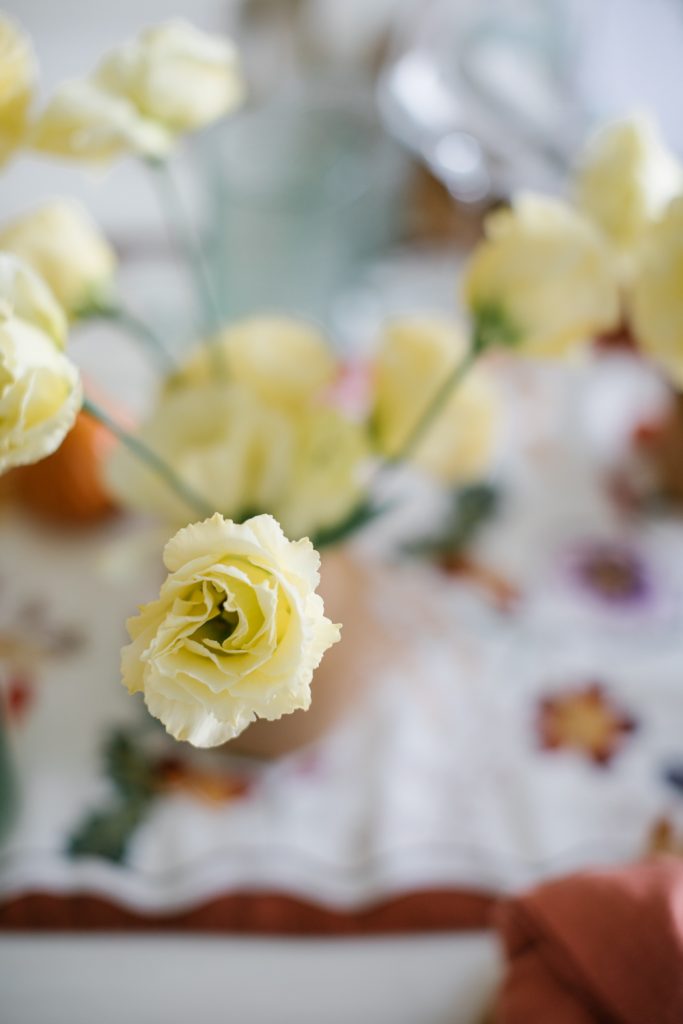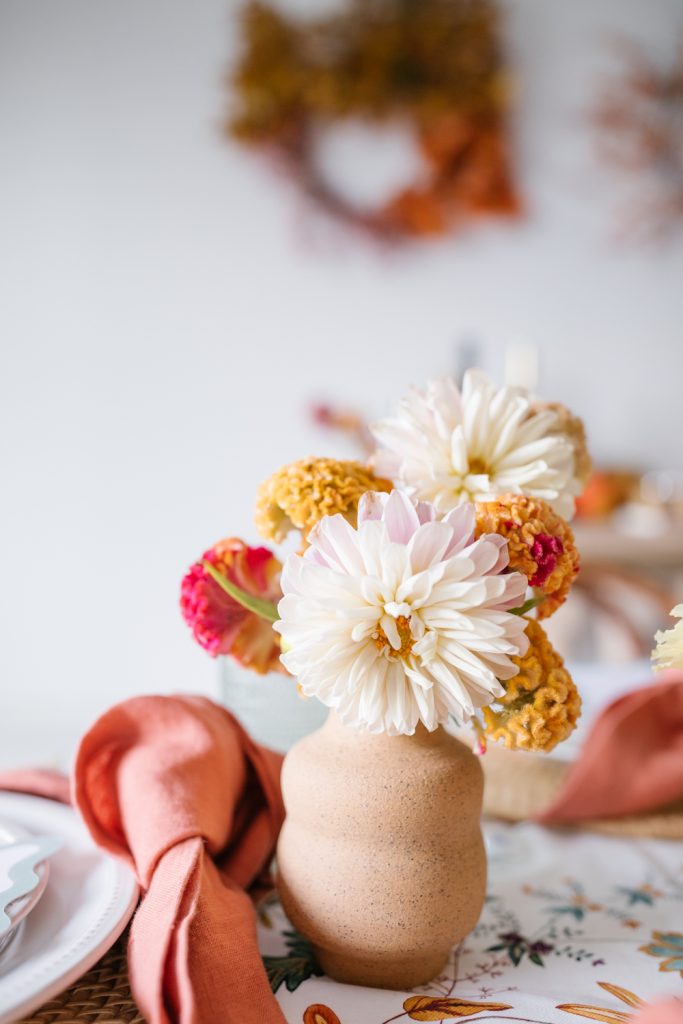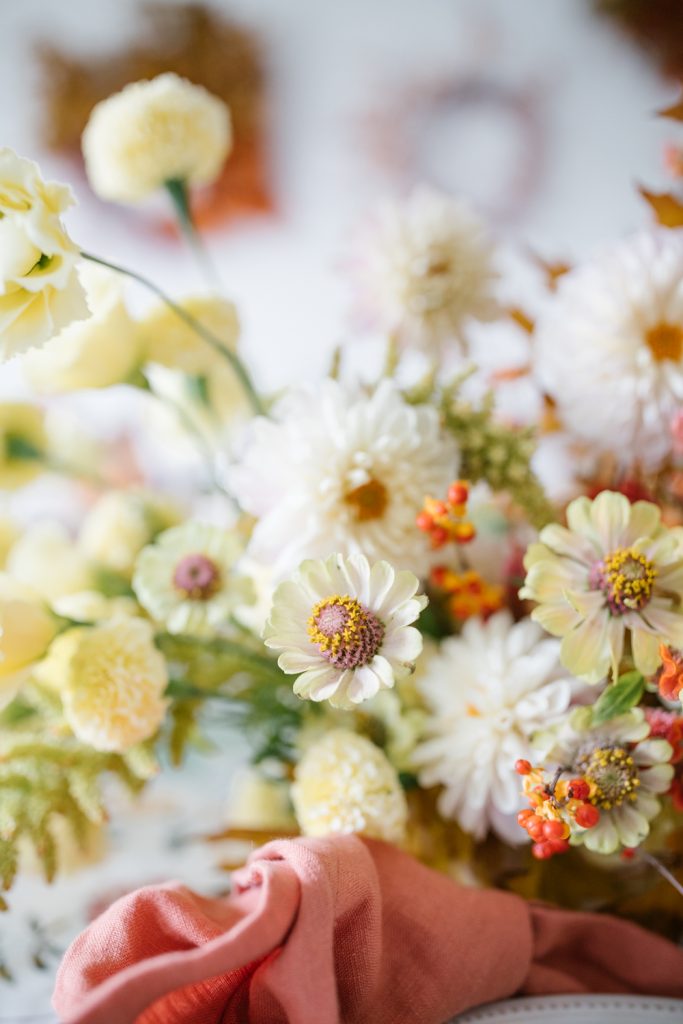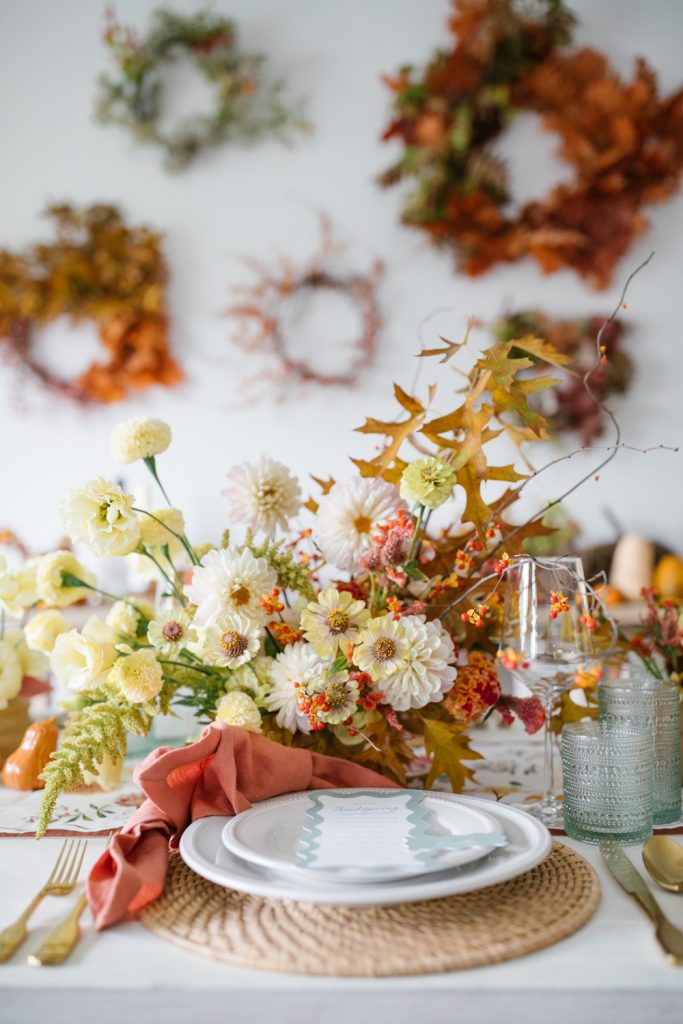 A bit of a photo overload but when Alison Bernier gets so many stunning shots I can't help myself!!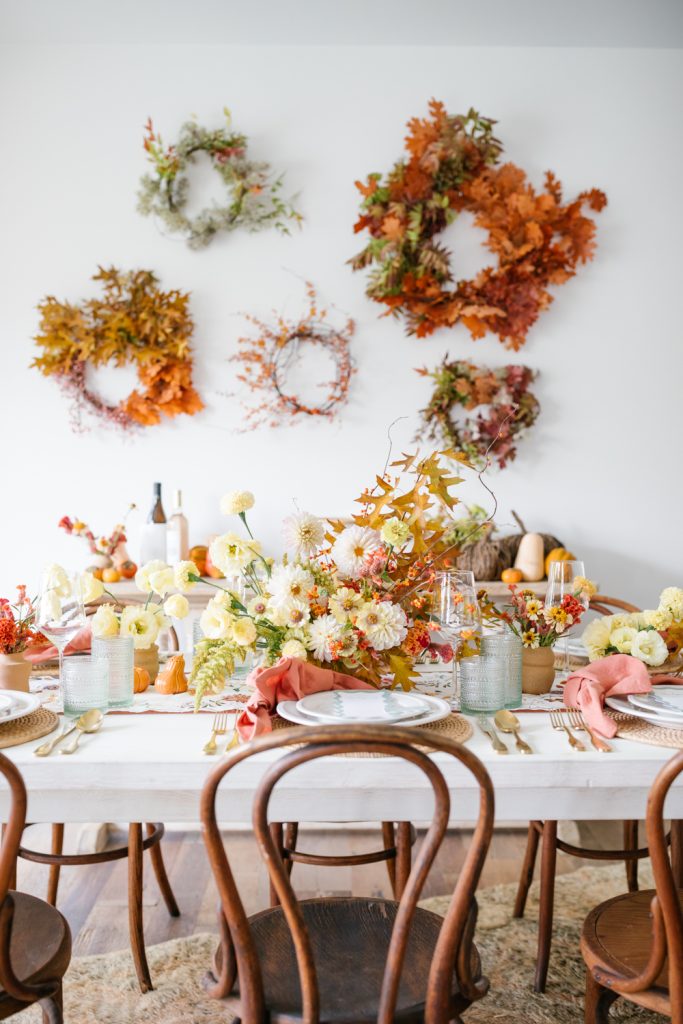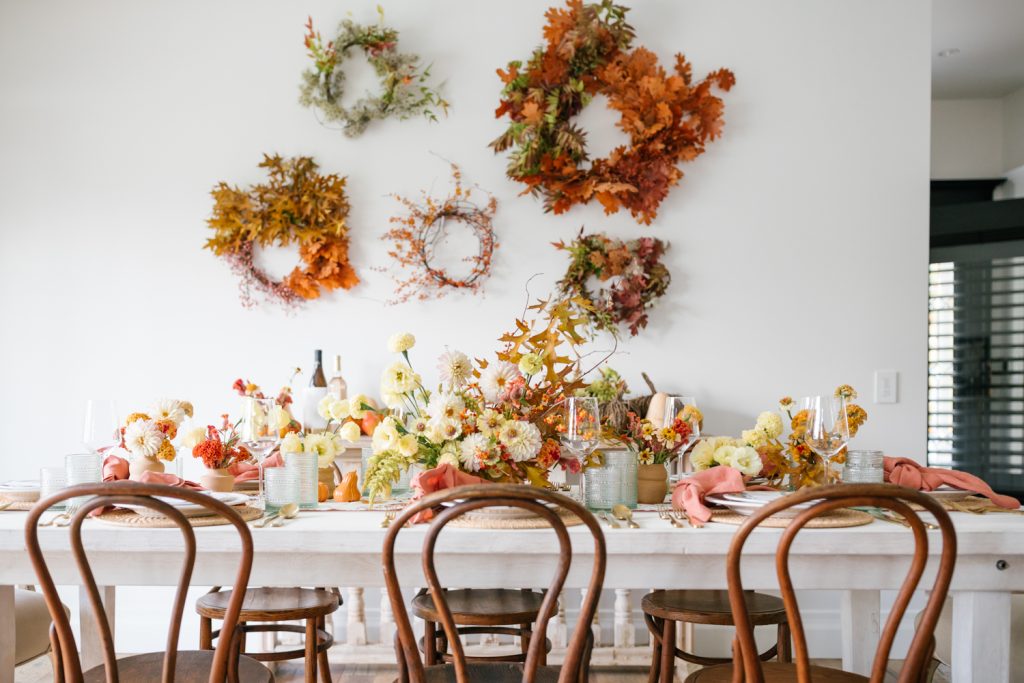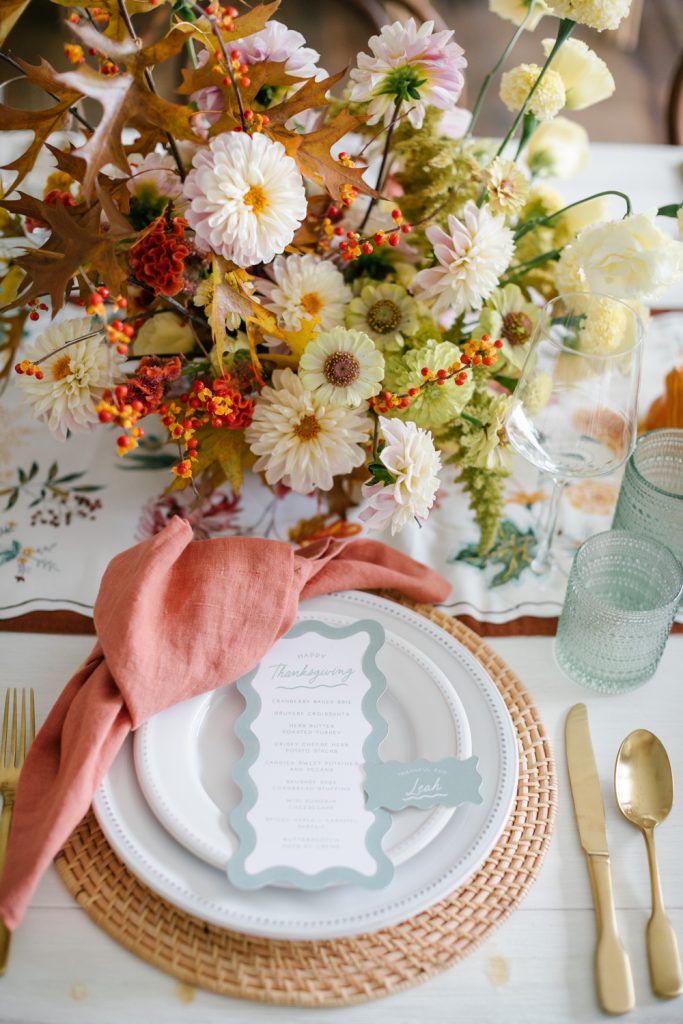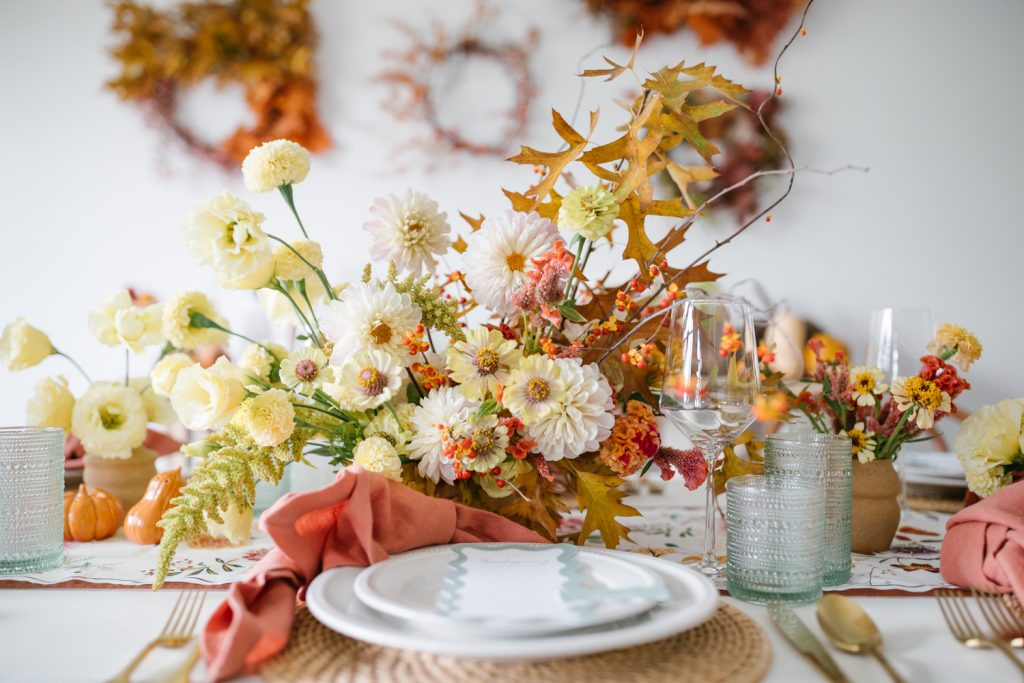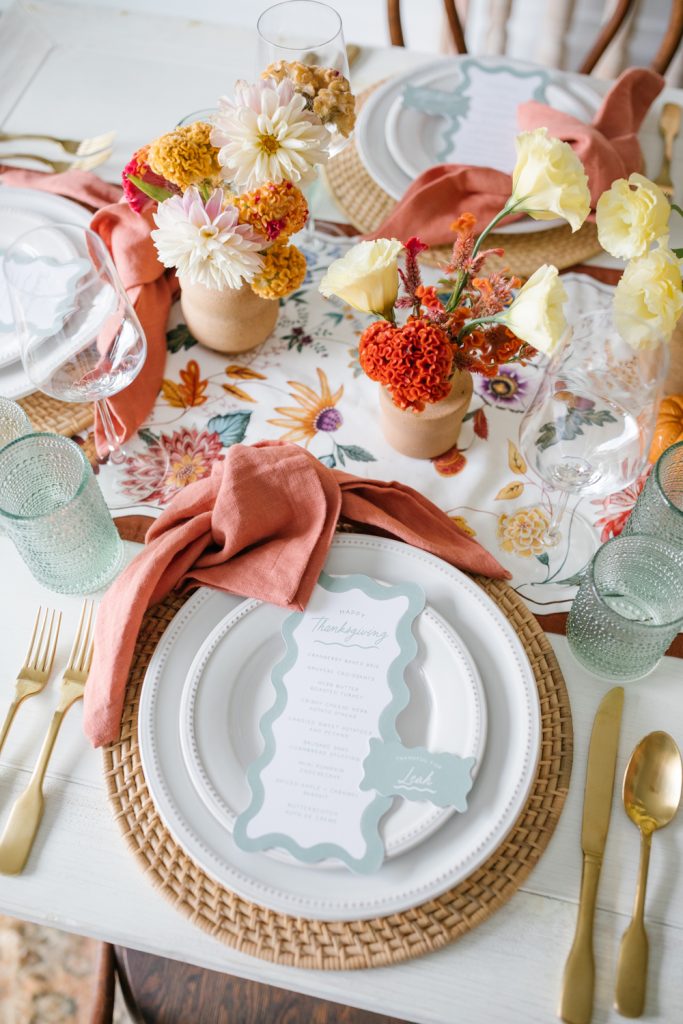 It doesn't hurt when you're shooting this pretty in an already amazing home! Owned by Marnie of Sweet Salvage Rentals, of course!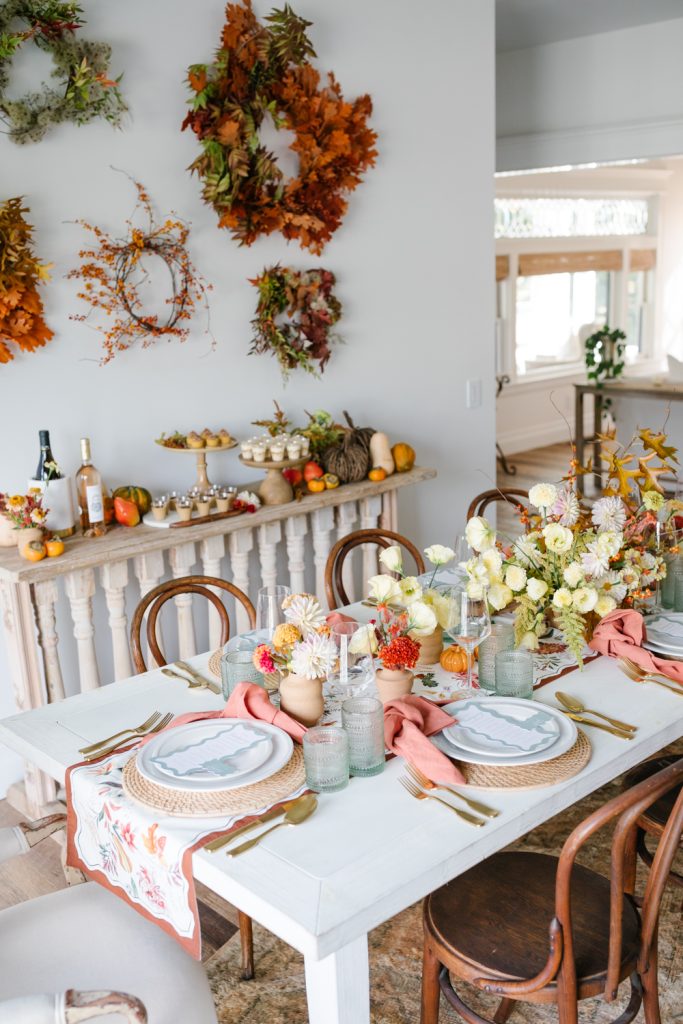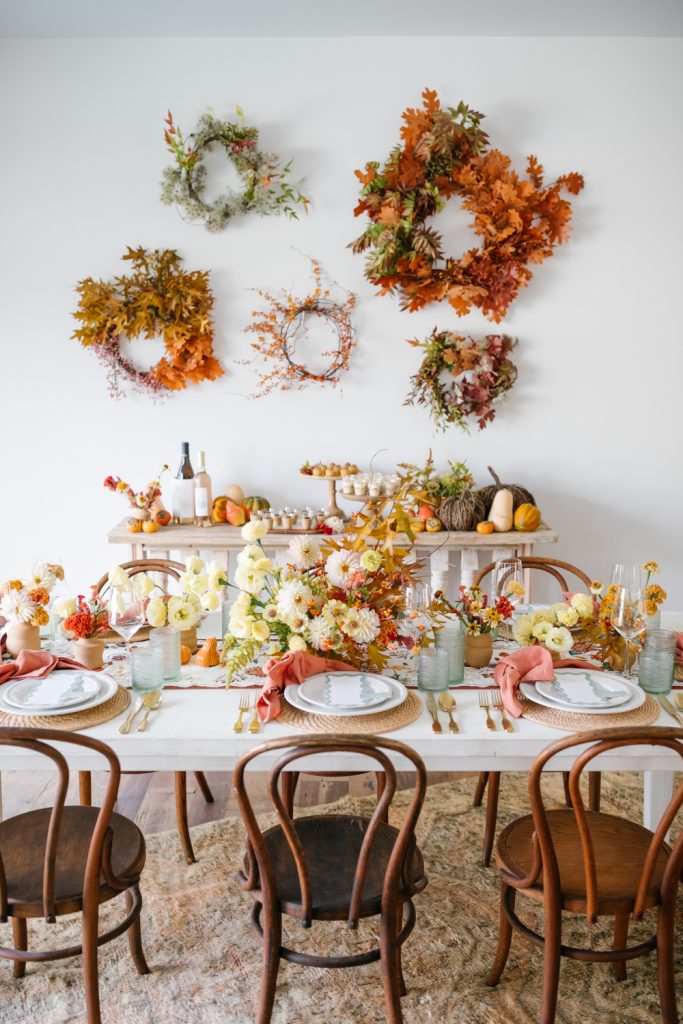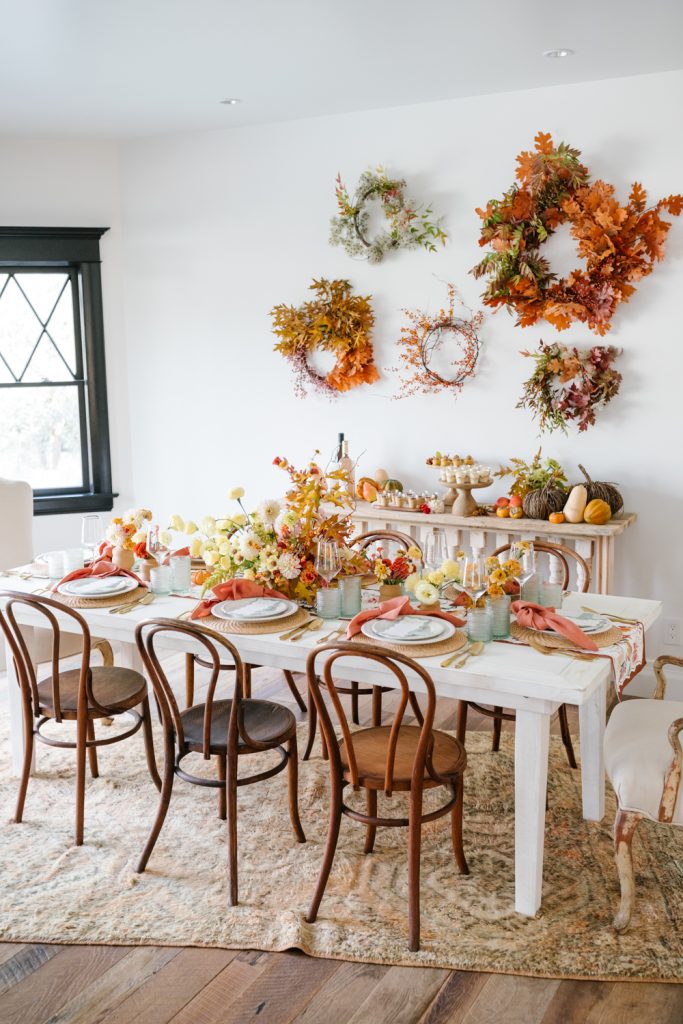 To finish it off our friends at Colette's Catering brought out some yummy desserts! The perfect small bites after a yummy Thanksgiving dinner!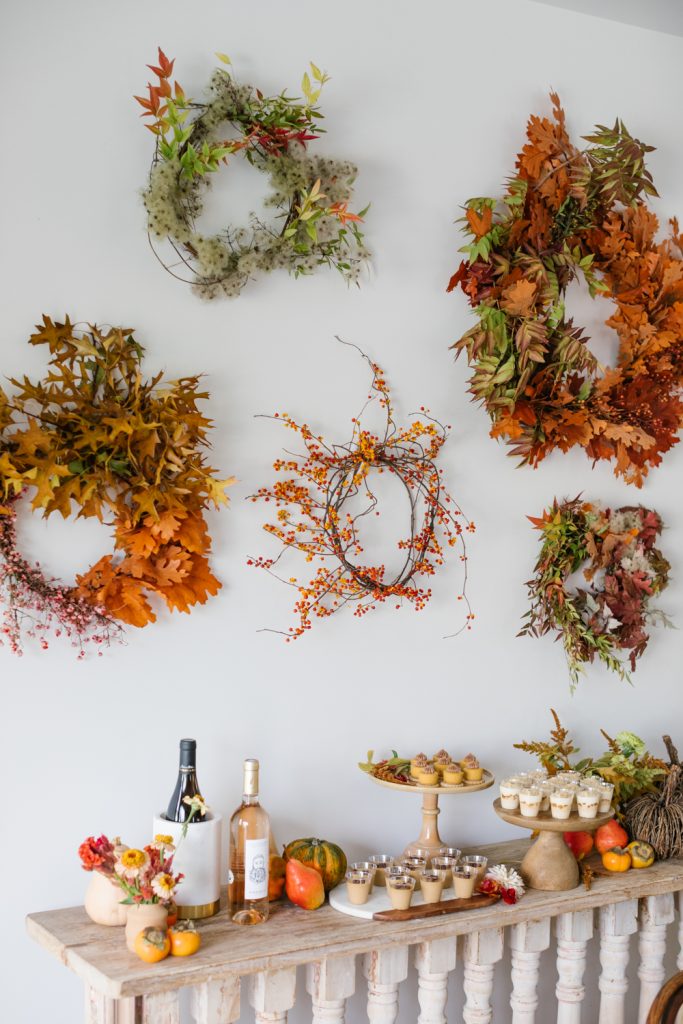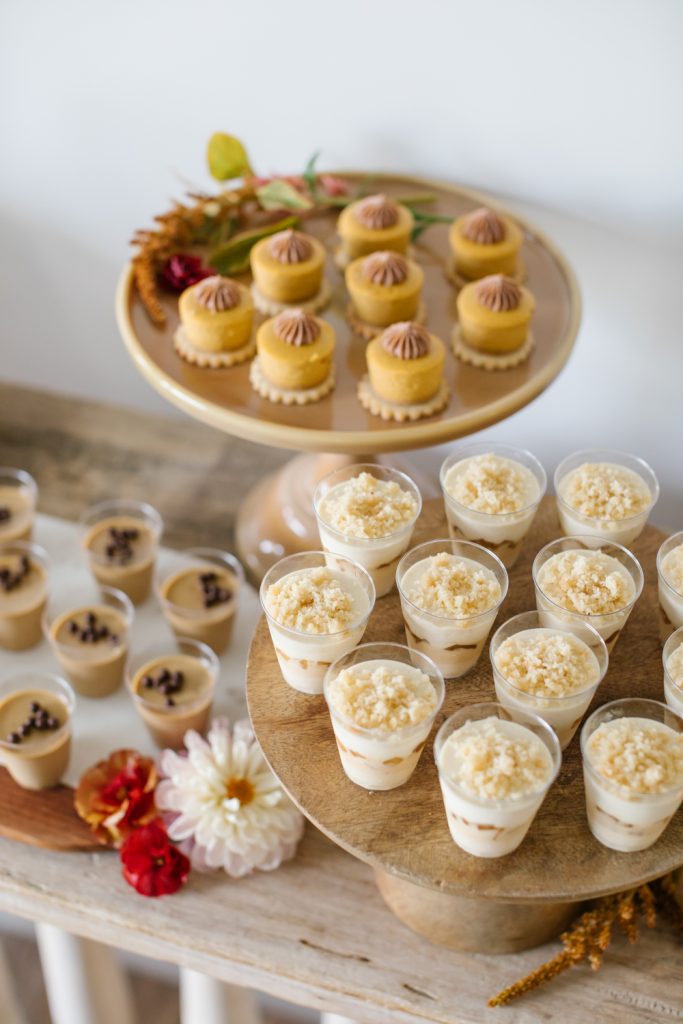 Gorgeous and delicious!! That's my kind of combo!!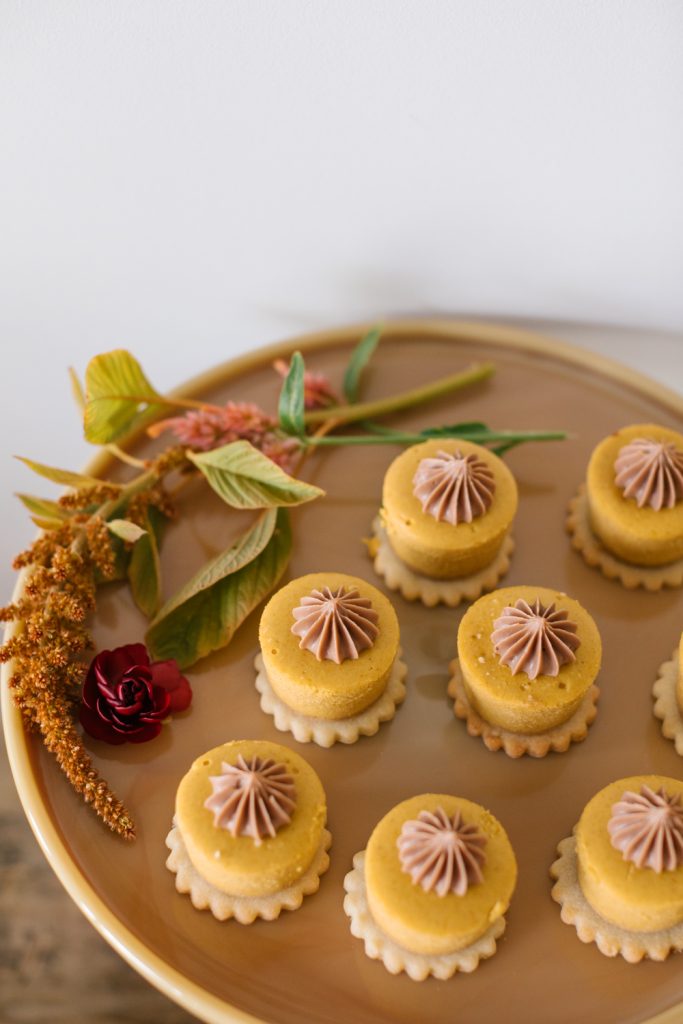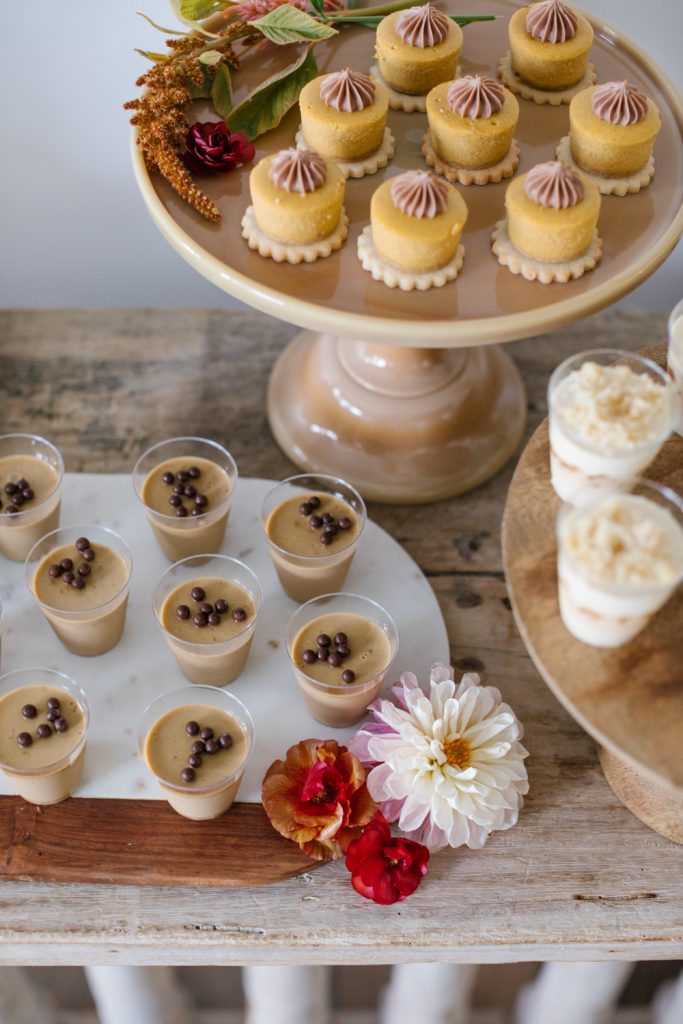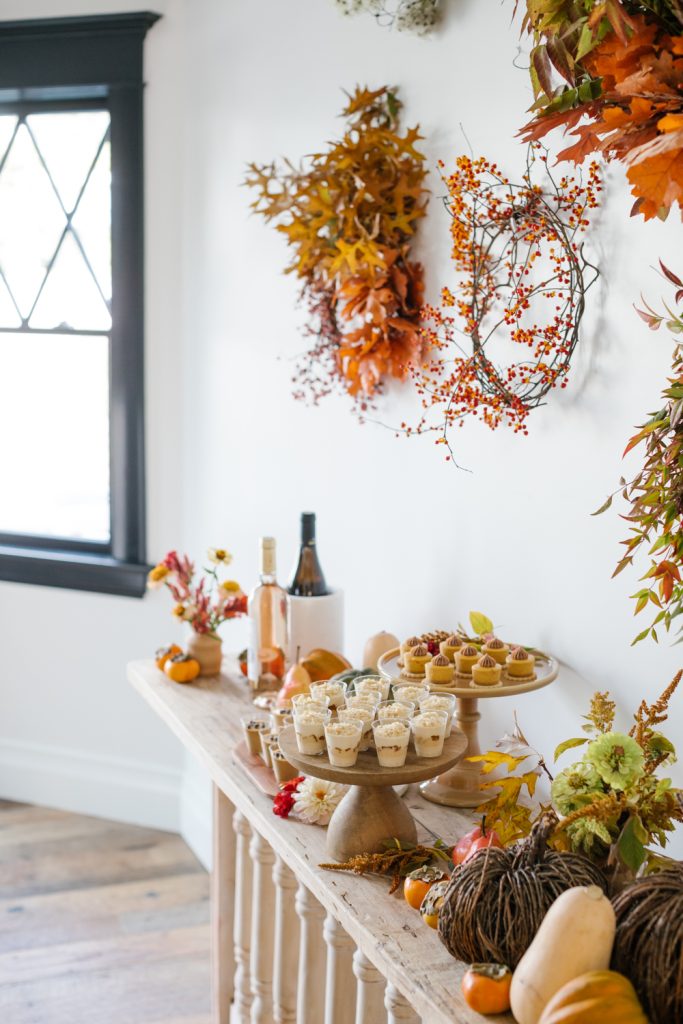 Such a lovely Thanksgiving sight!!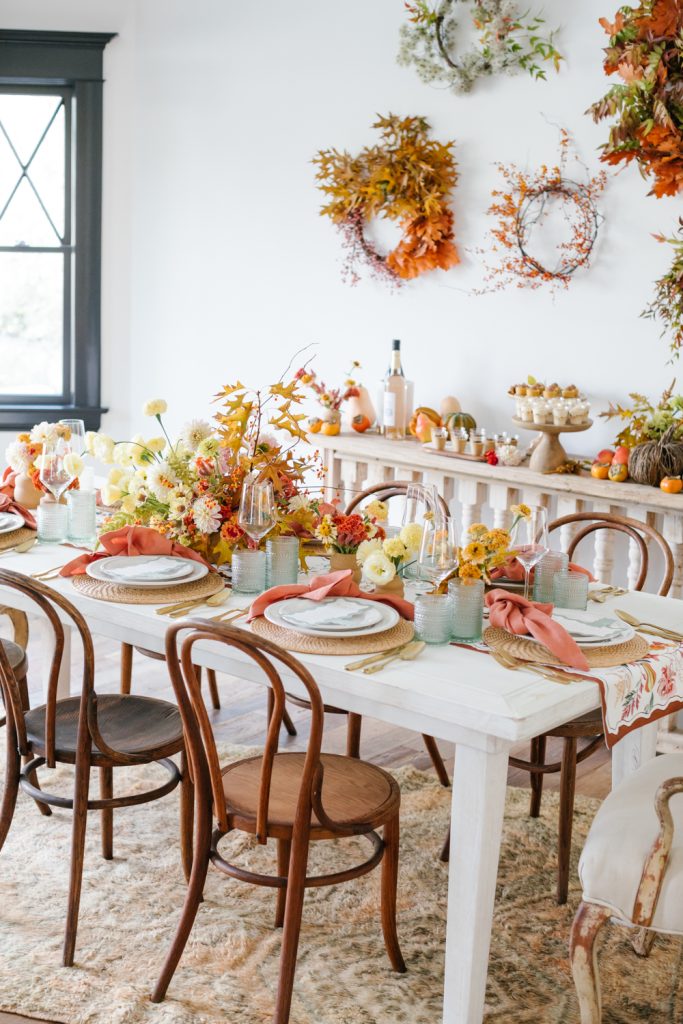 And this is just the beginning of our Thanksgiving fun!!! Stay tuned… Lots more to come!!
Shop this post below!

xx
Jacquelyn