Toy Story holds such a special place in my heart, my oldest son Court was obsessed with it when he was a bit smaller. Each movie is a classic and so well done, and how can you not fall in love with the characters?! We own most of them in our house, and I just can't pick a favorite. Sometimes when we watch the movies we bring them all out to sit and watch the movie with us!!
Well I couldn't resist creating a little party to celebrate Toy Story 4 coming out this weekend!! We got all the cowboys, cowgirls and space rangers together for a special time! Luckily Pottery Barn Kids has the cutest new Toy Story collection to make the party happen! Just add tons of balloons, the most amazing Toy Story inspired desserts and don't forget the slinkies for the kiddos!! Last on the list, be sure to pop some popcorn and have a Toy Story marathon in your jammies or head to the movies and see the new one out in theaters now!
Keep scrolling to see more and head to Inspired By This where we are featured today!! All photos by my buddy Megan Welker.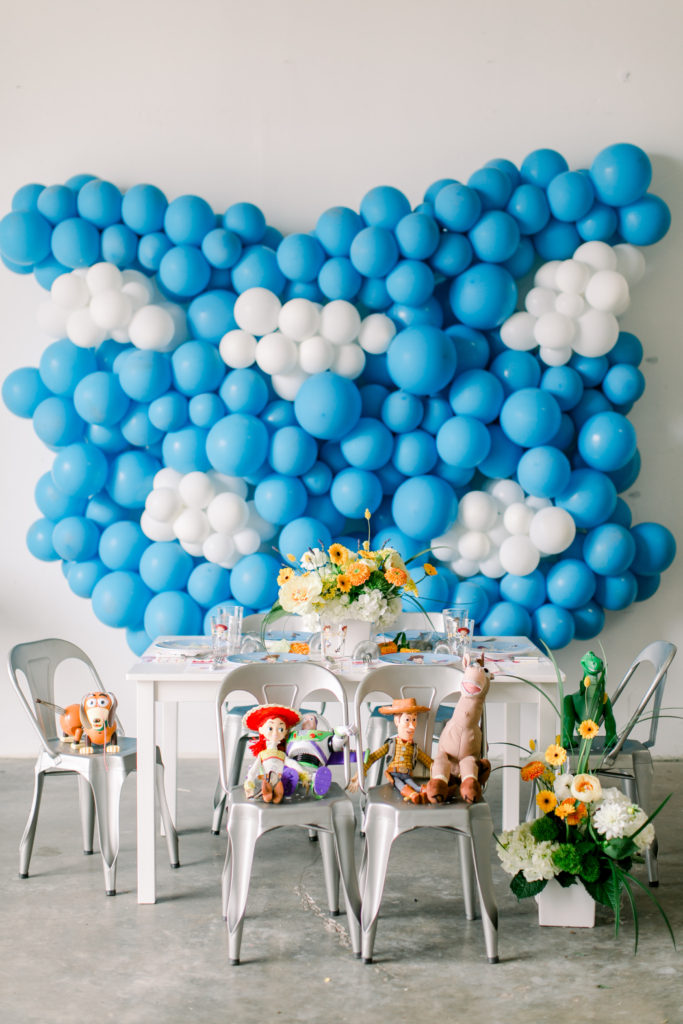 Gotta start with a sweet invite and this one is just too cute! Thanks Meghann Miniello for being so darn talented and always nailing it!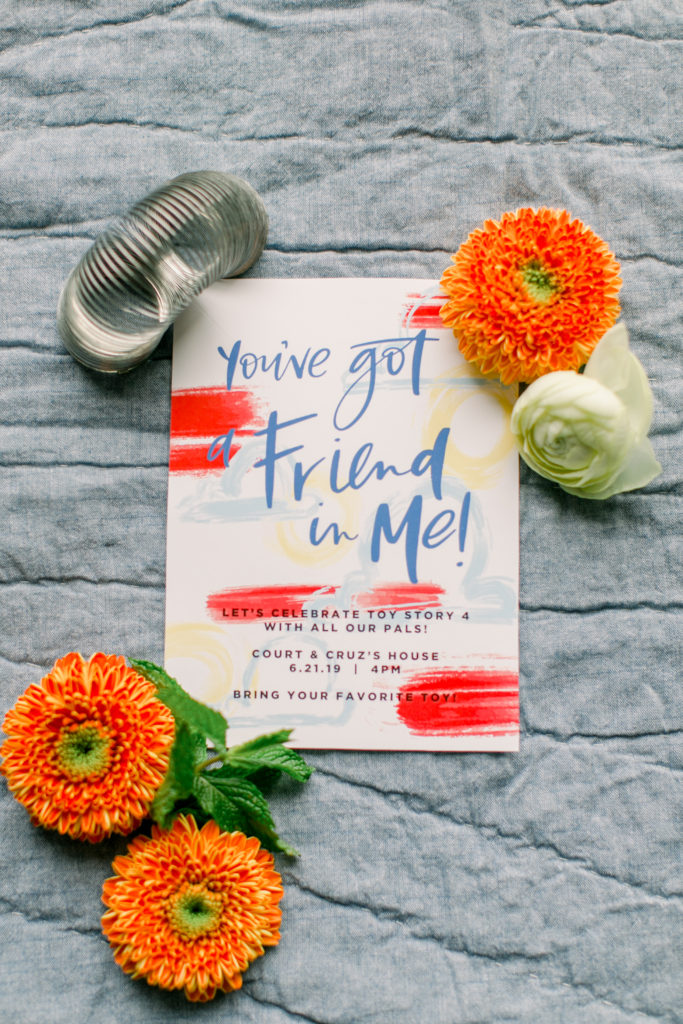 I was inspired by the adorable blue and white cloud print that is associated with Toy Story – you know the one! Well my talented friend Ellen from The Pop Shop created it for me with these amazing balloons from Qualatex! I love the way it turned out and it makes such a statement!!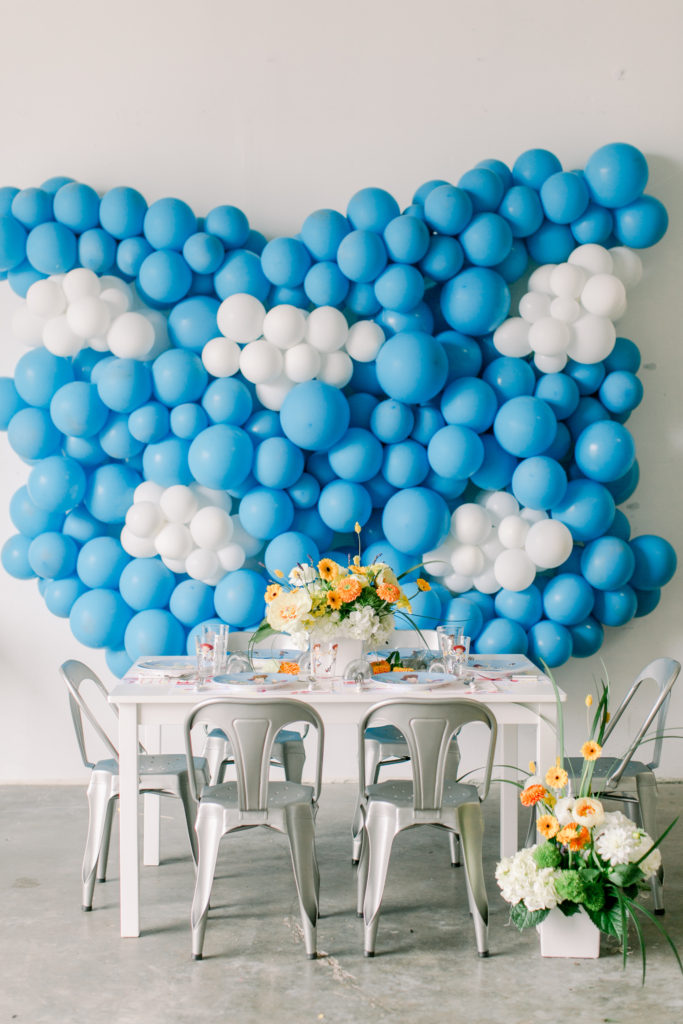 For the table settings we used the fun plates and cups from Pottery Barn Kids with our Woody, Buzz and Jessi on them! Just add some vibrant and whimsical flowers from French Buckets and boy do you have yourself a party!!
We used striped napkins from Daydream Society and Pottery Barn Kid's flatware. Meghann did placemats to match our invite and little place cards for each guest, which we paired with a slinky! Probably my favorite little detail!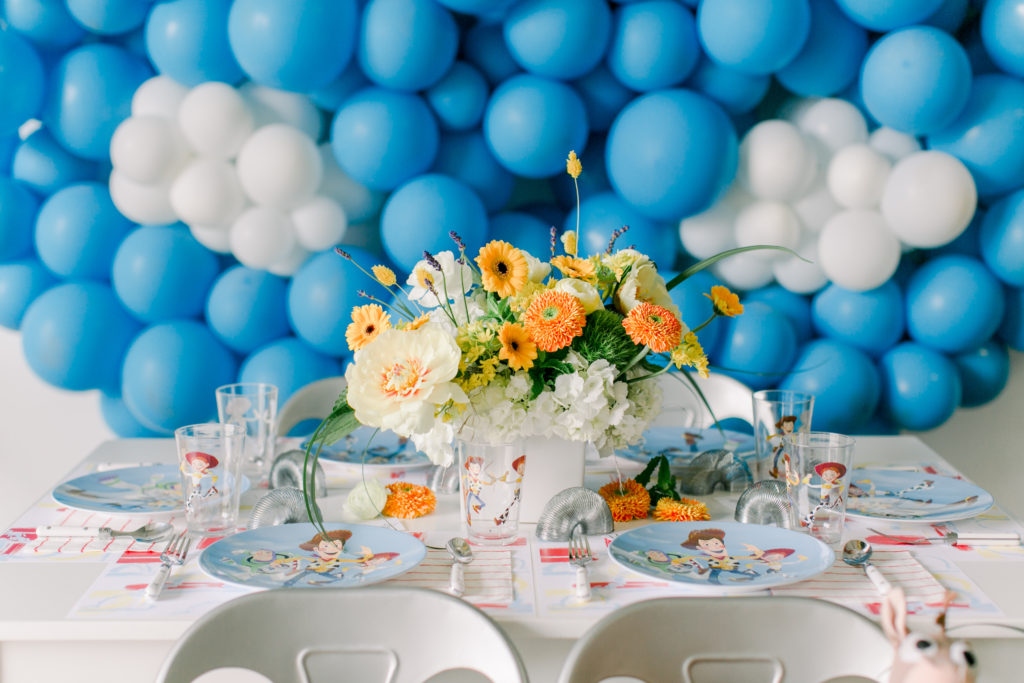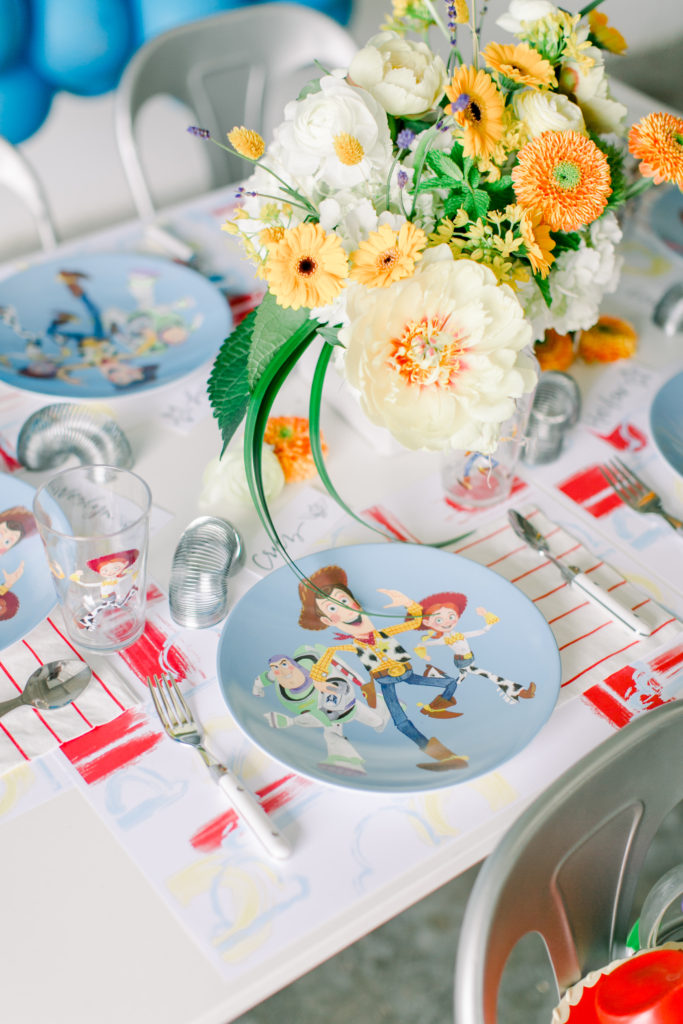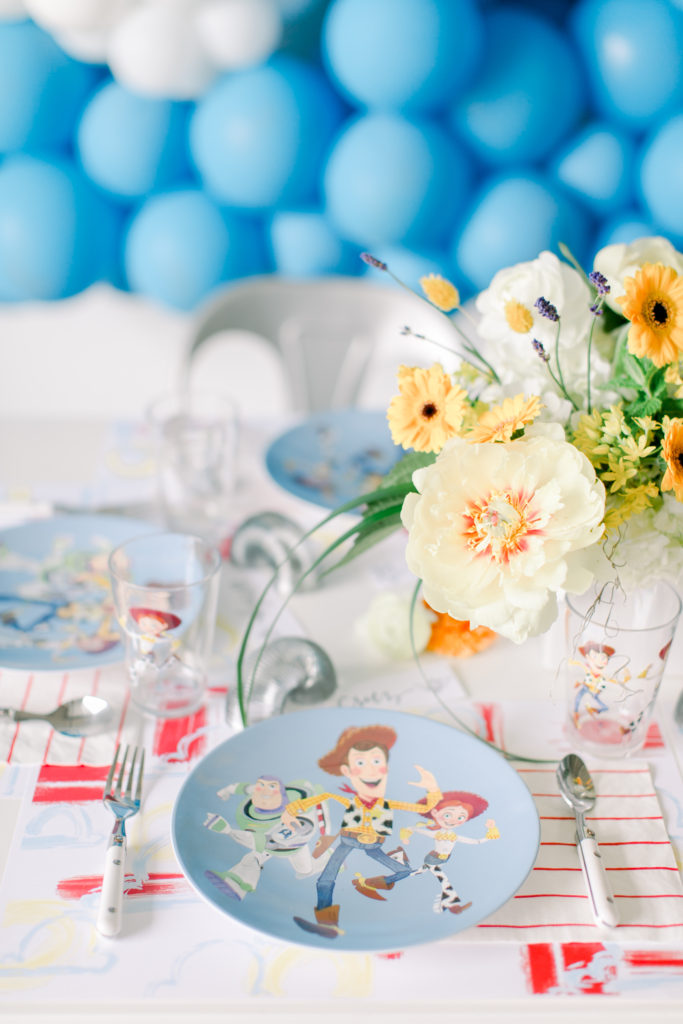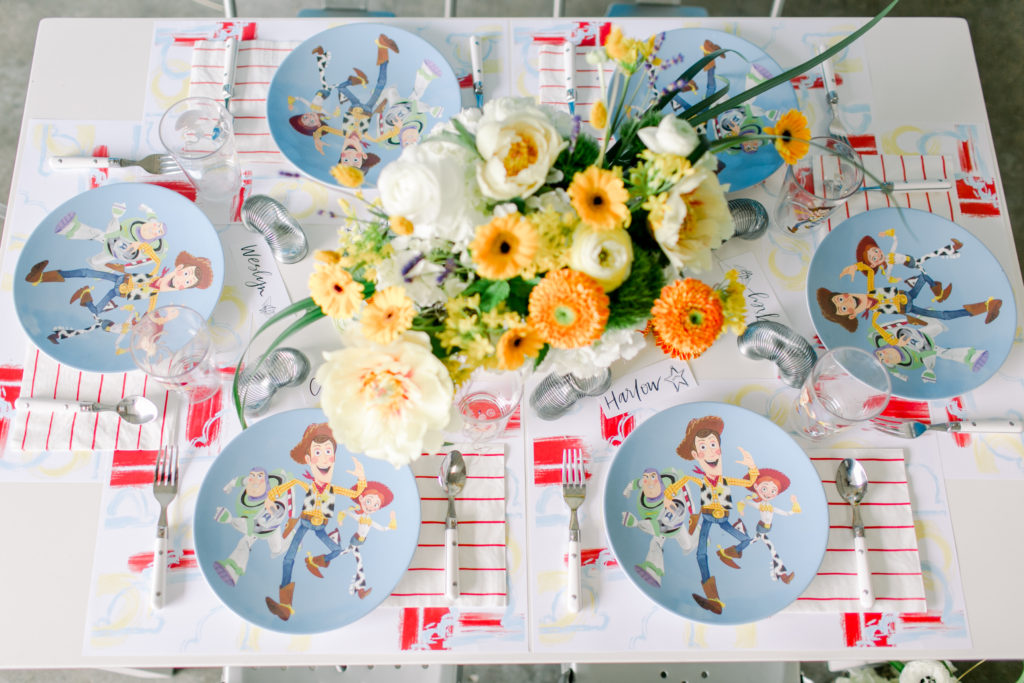 We had to add some of our little friends in as well!! They wouldn't miss this party!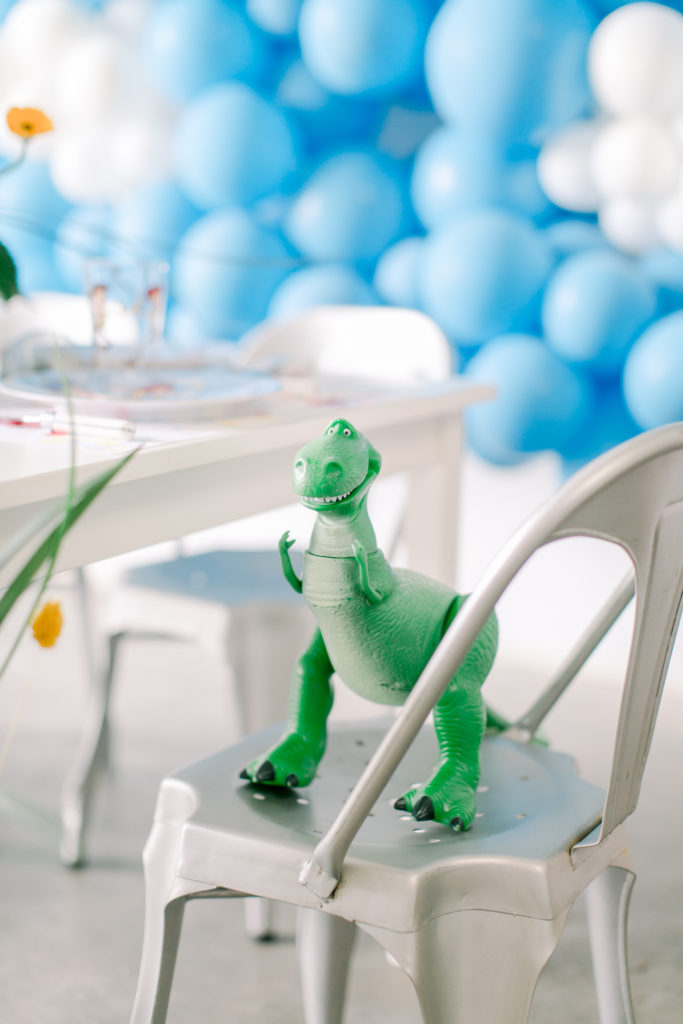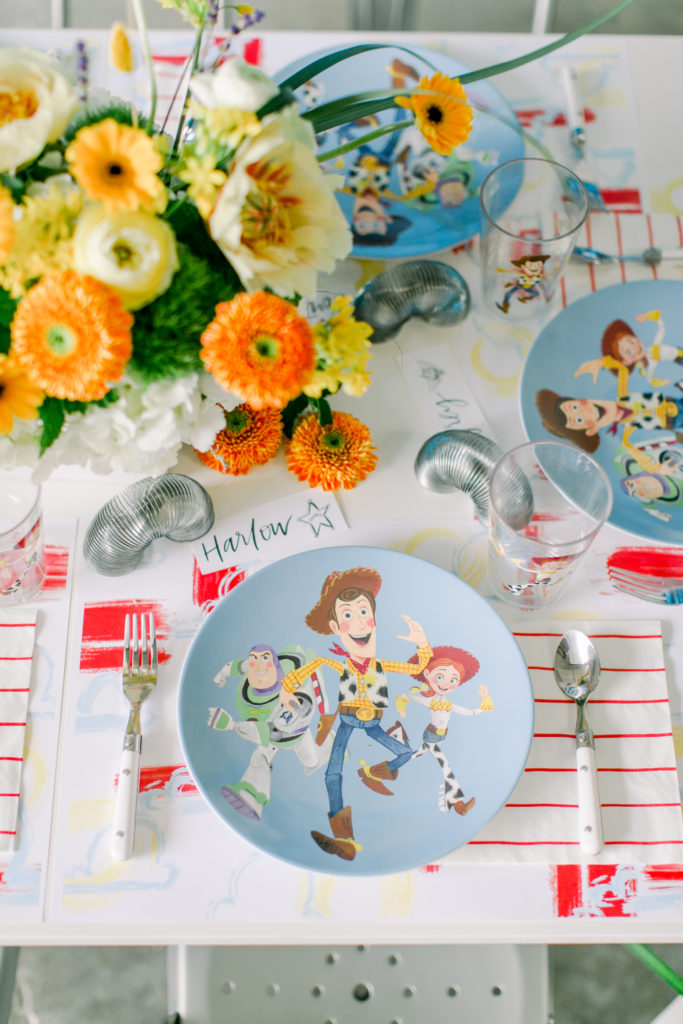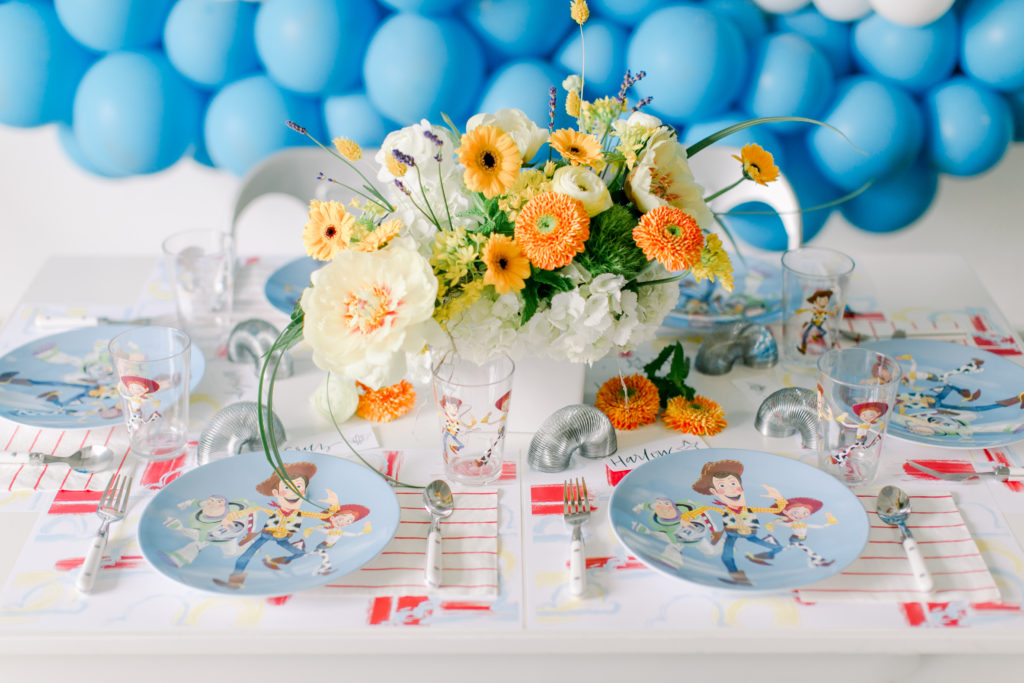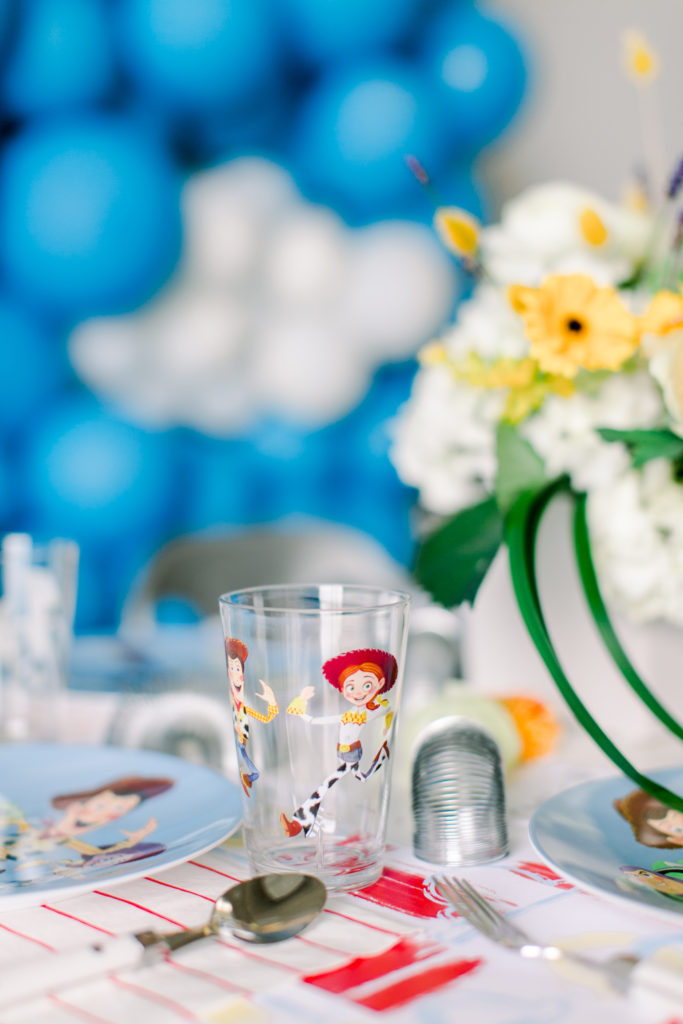 Aren't those flowers so fun?! I love playing with flowers for kid's parties because you don't have to take them so seriously! Oh, and slinkies and flowers are my new favorite!!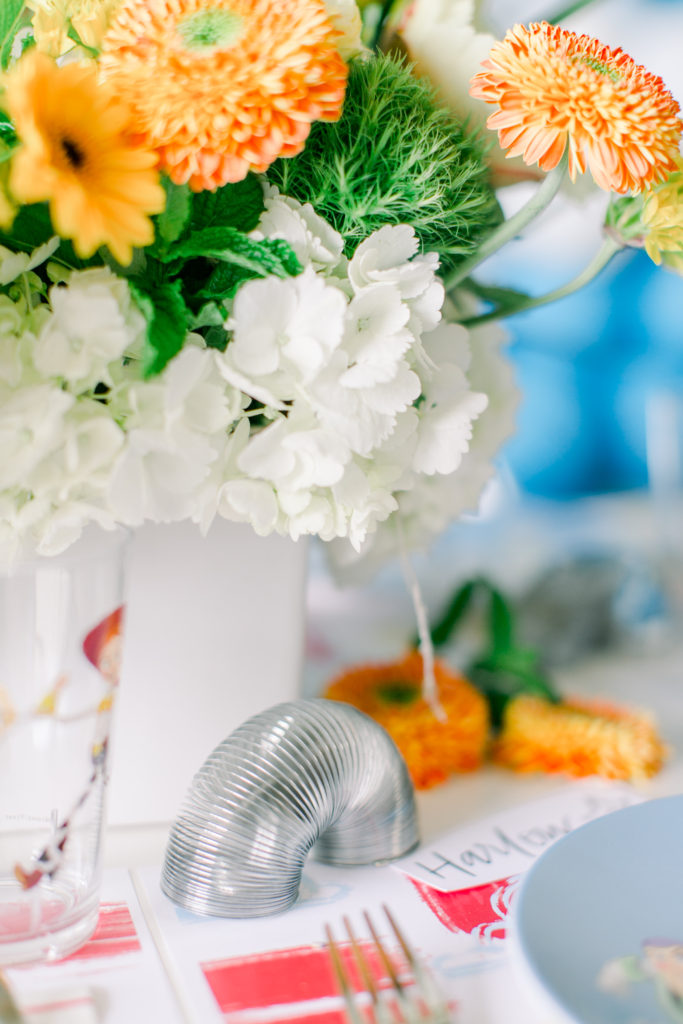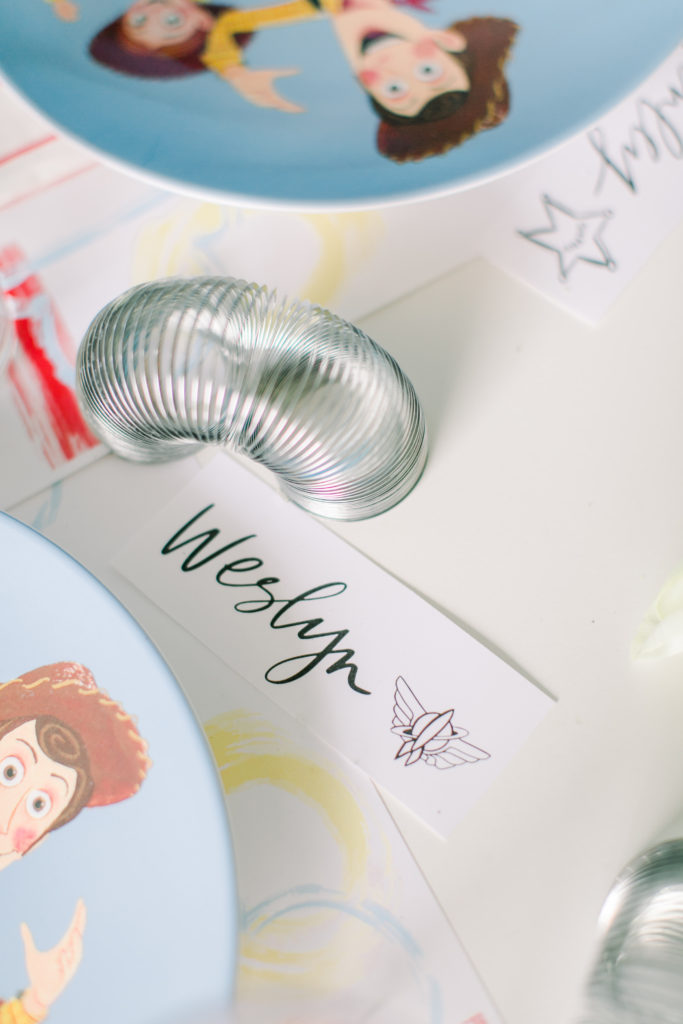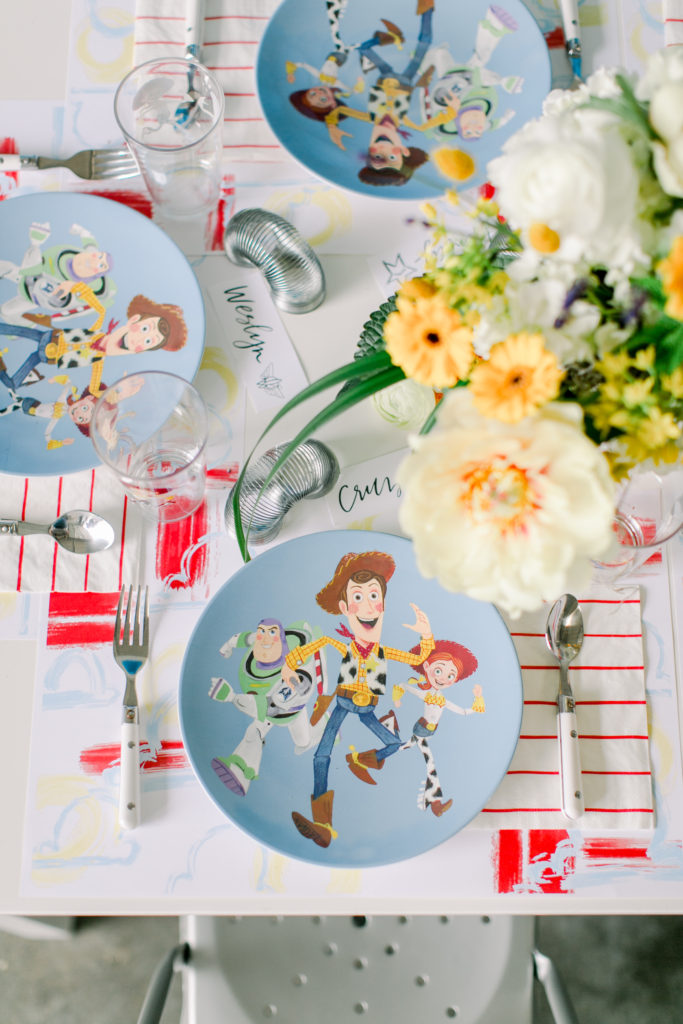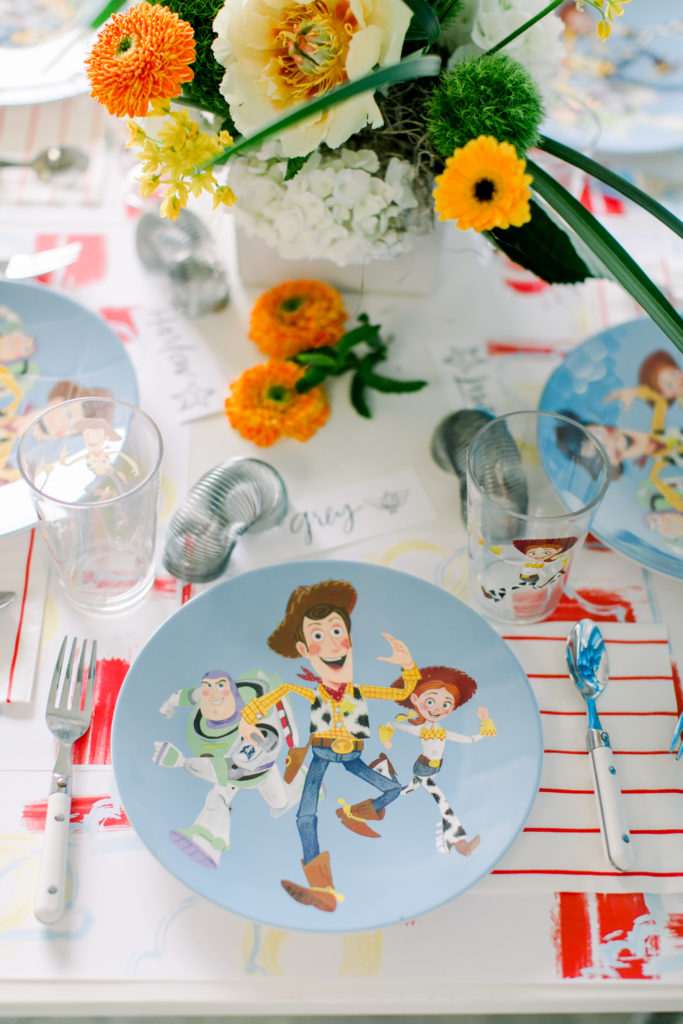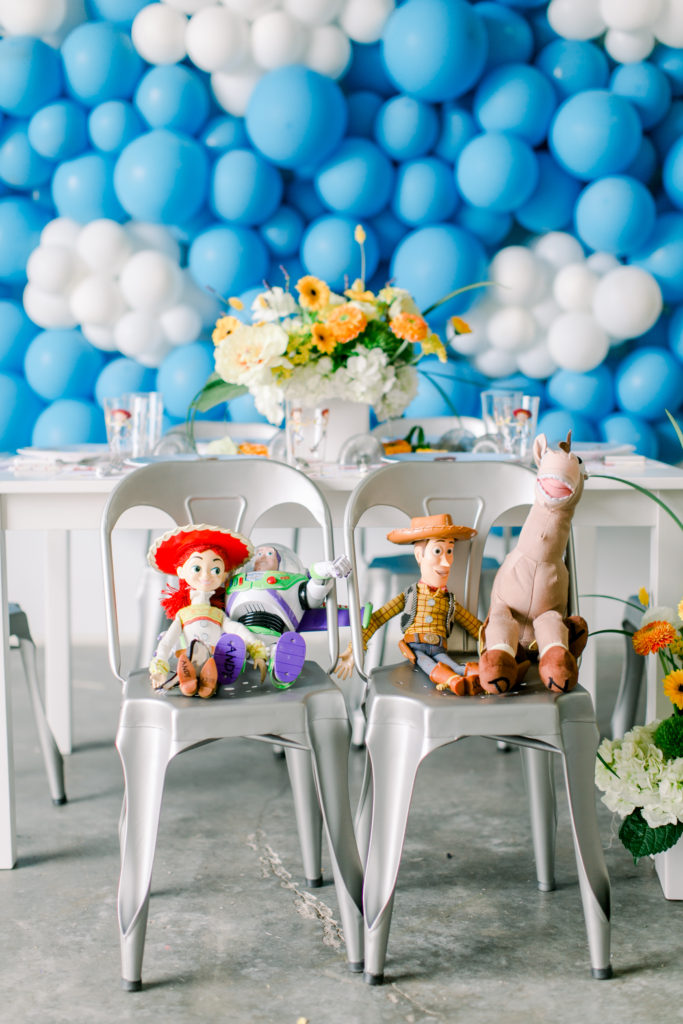 Now it's not too fun for the toys unless we add in some kiddos!! Aren't they cute in their Woody, Jessie and Buzz jammies?! They were all pretty excited to put those on!! Nothing like pretend play for our little ones, it makes my heart so happy!!
And they were obsessed with their slinkies, just like me, haha!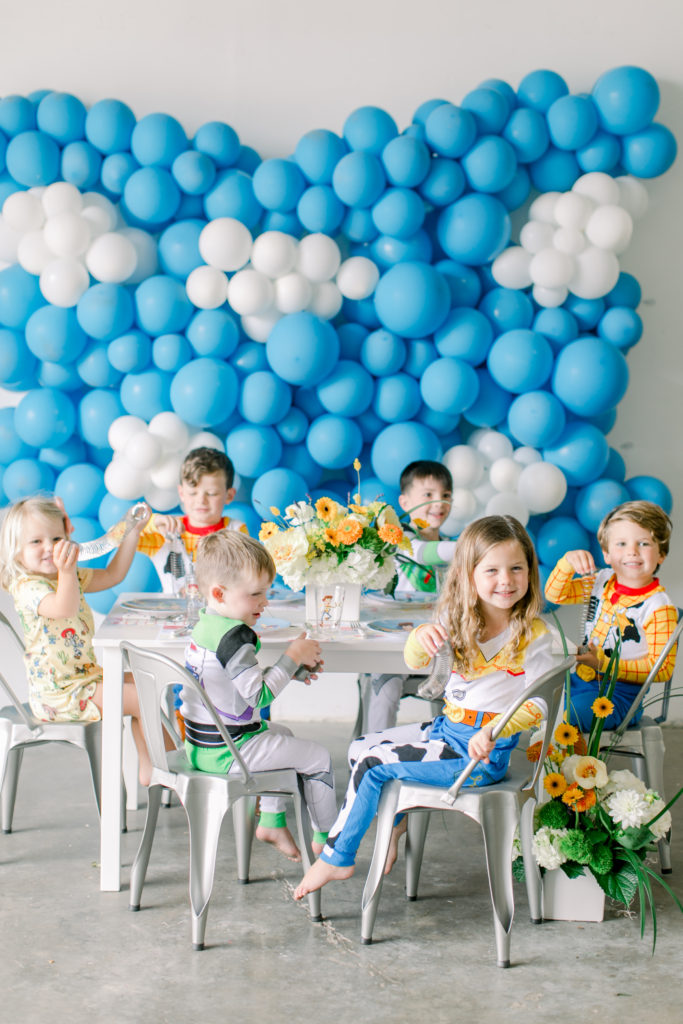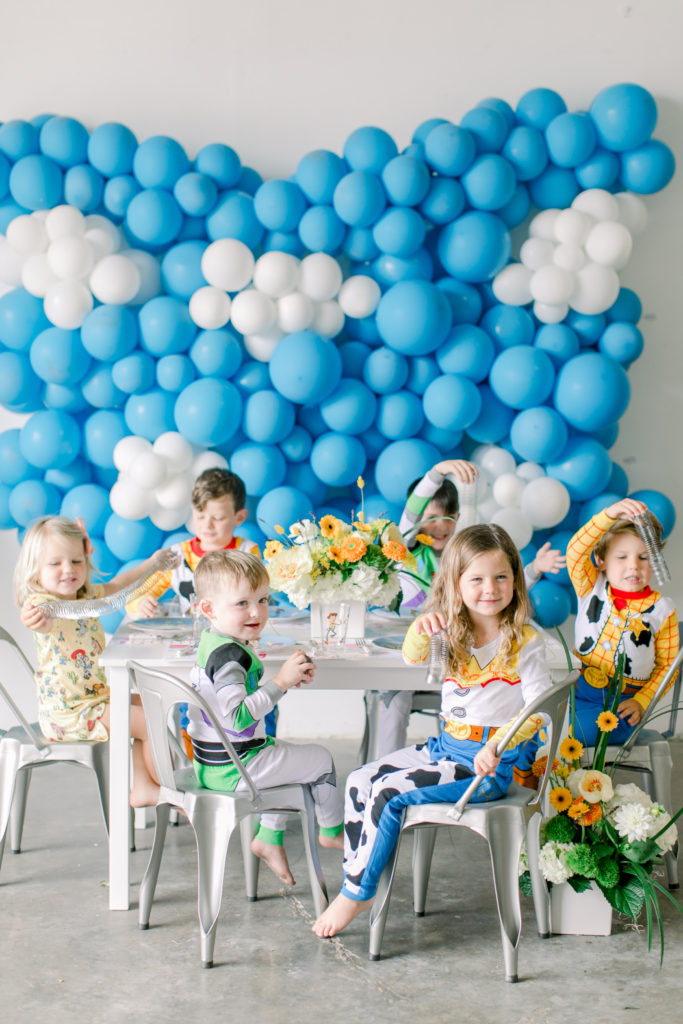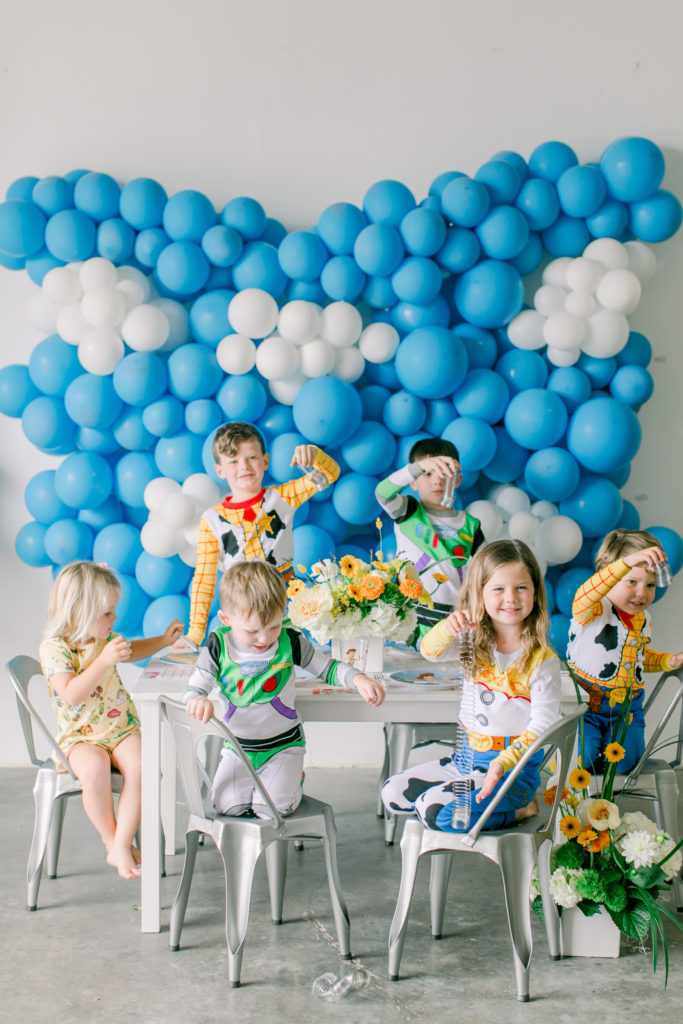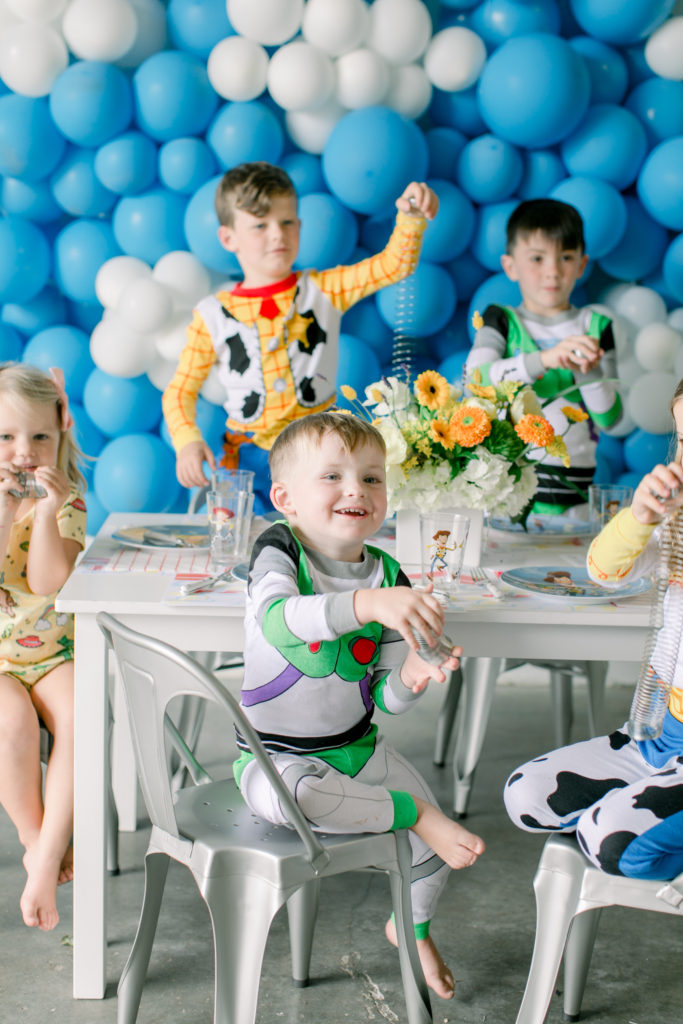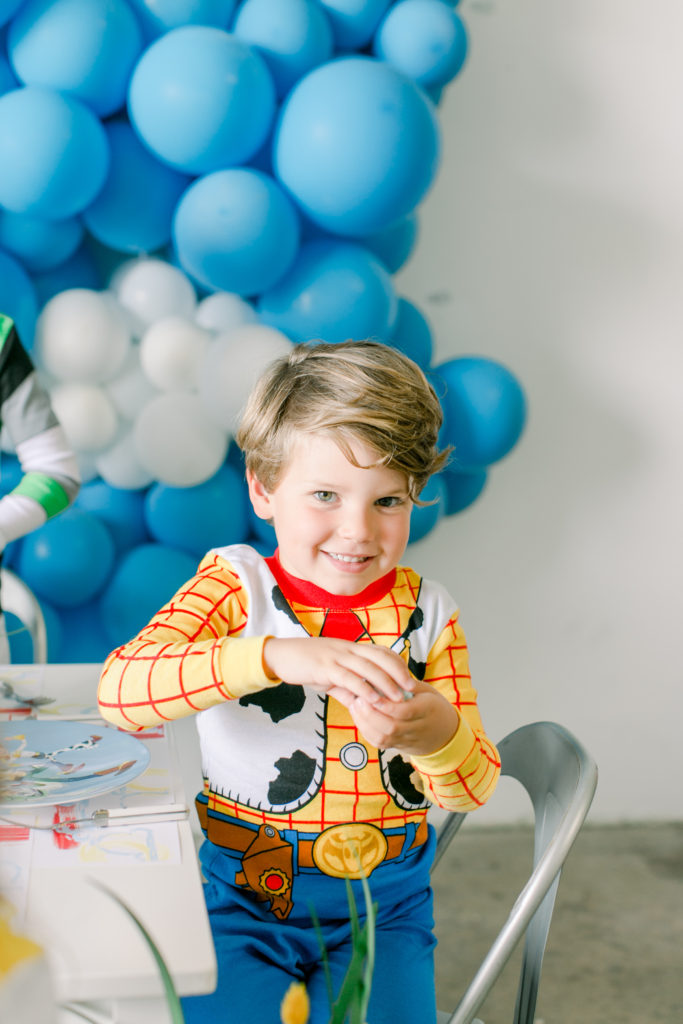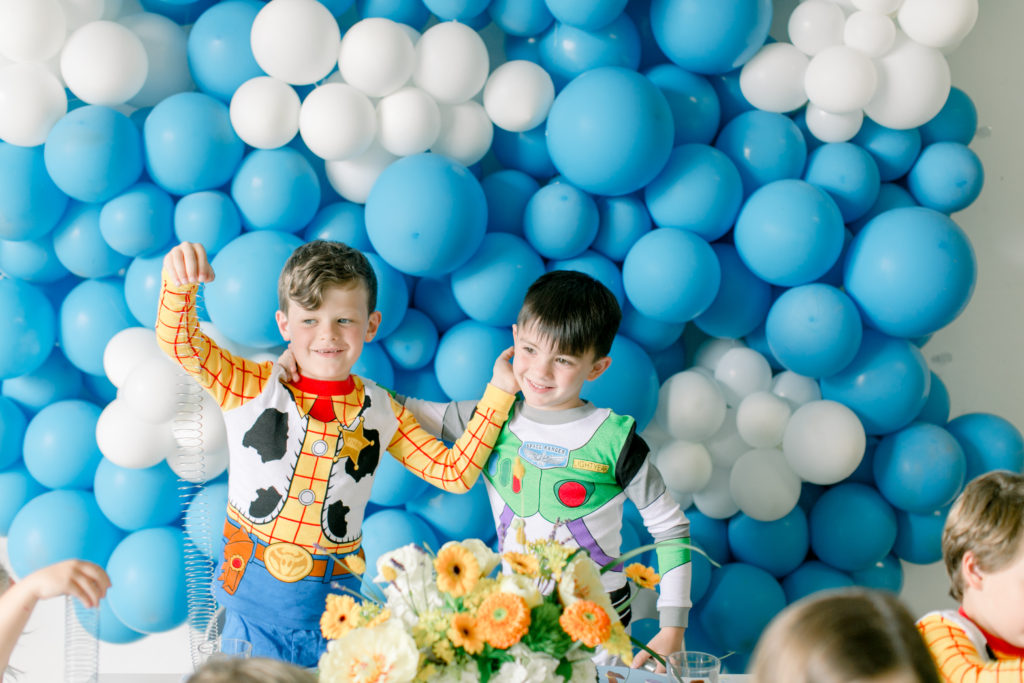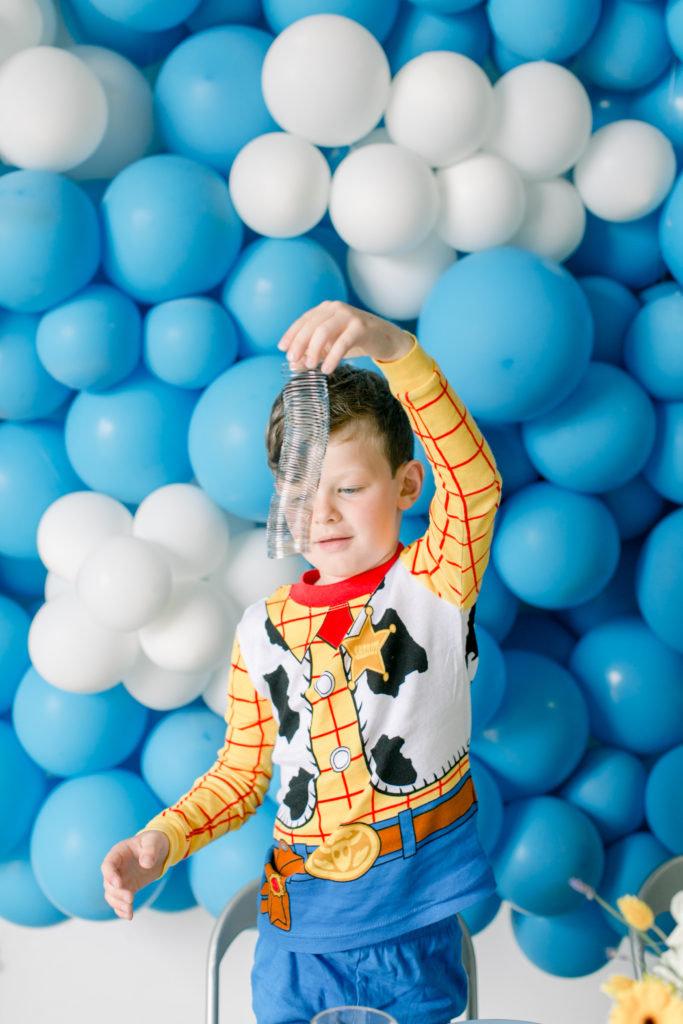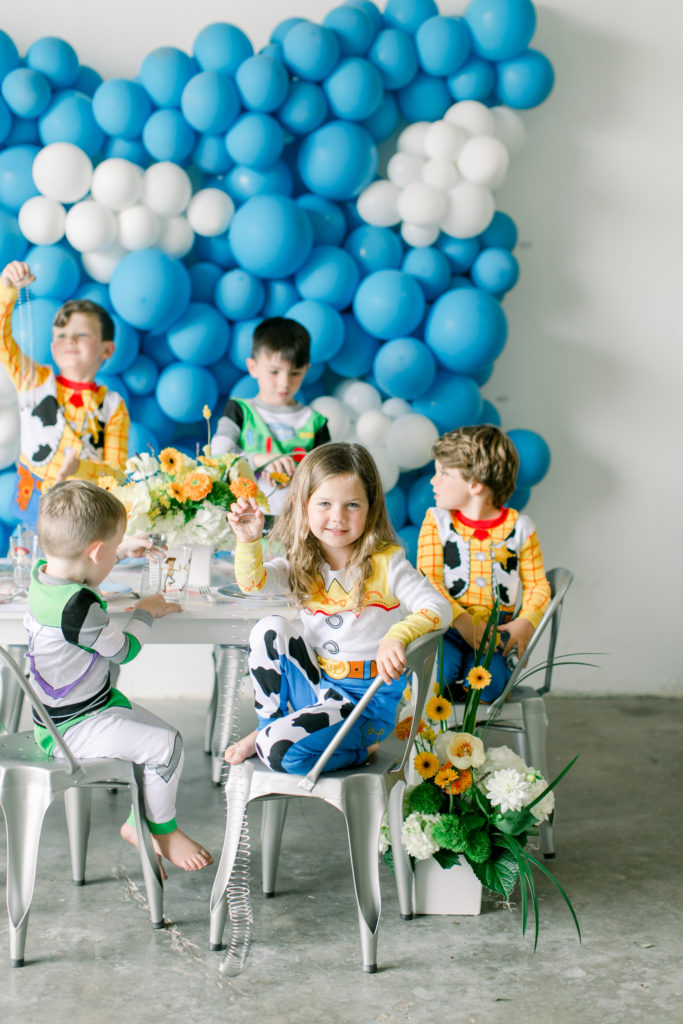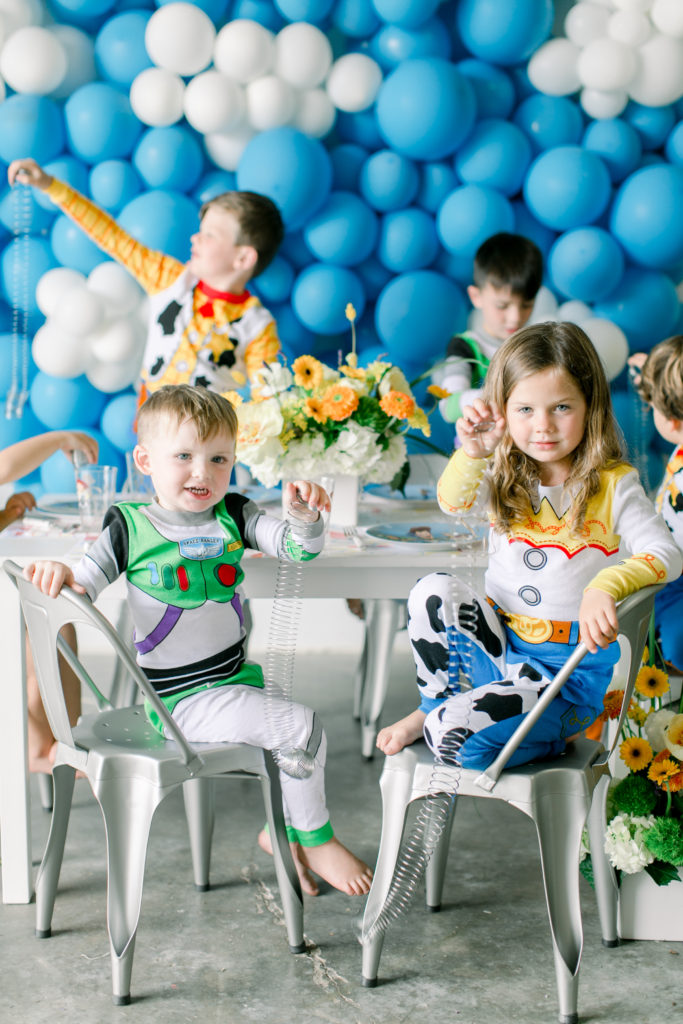 For desserts we had to go all out, I mean, there's just too much good inspiration not to!! Our friends at Sweet & Saucy Shop seriously wow'd us (as they usually do) with their talent. We had cloud macarons, Sheriff and Space Ranger cookies, Alien cupcakes, and fun confetti cakes and donuts!!
The Pop Shop added more Qualatex balloons to our set up, and how cute is that light up Buzz from PBK to go on the wall?! So fun!! And flowers are always a must, obviously!!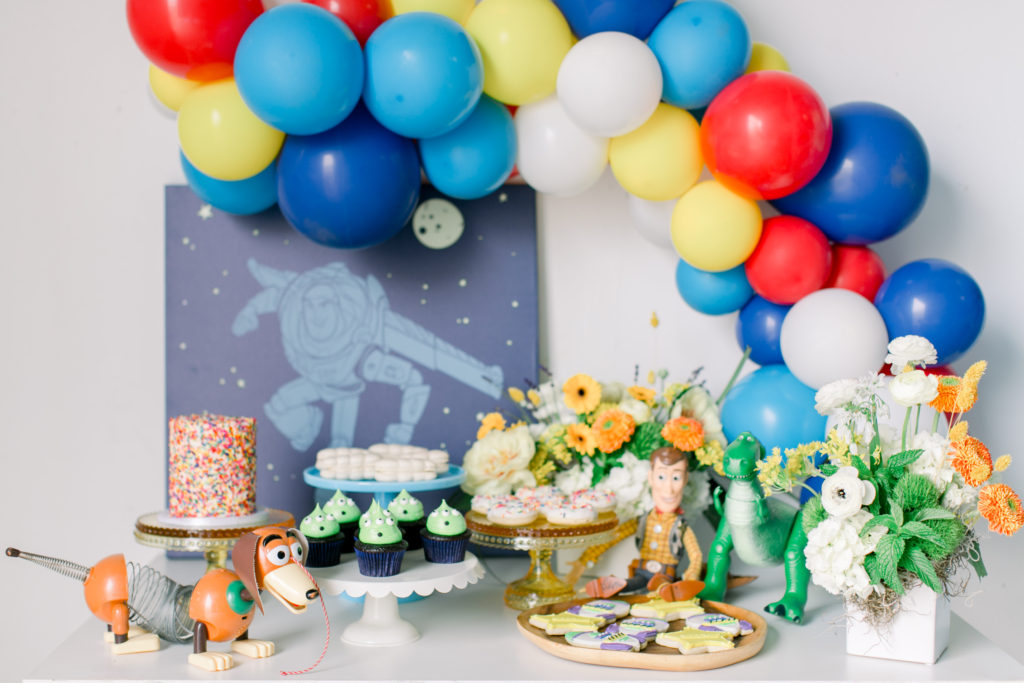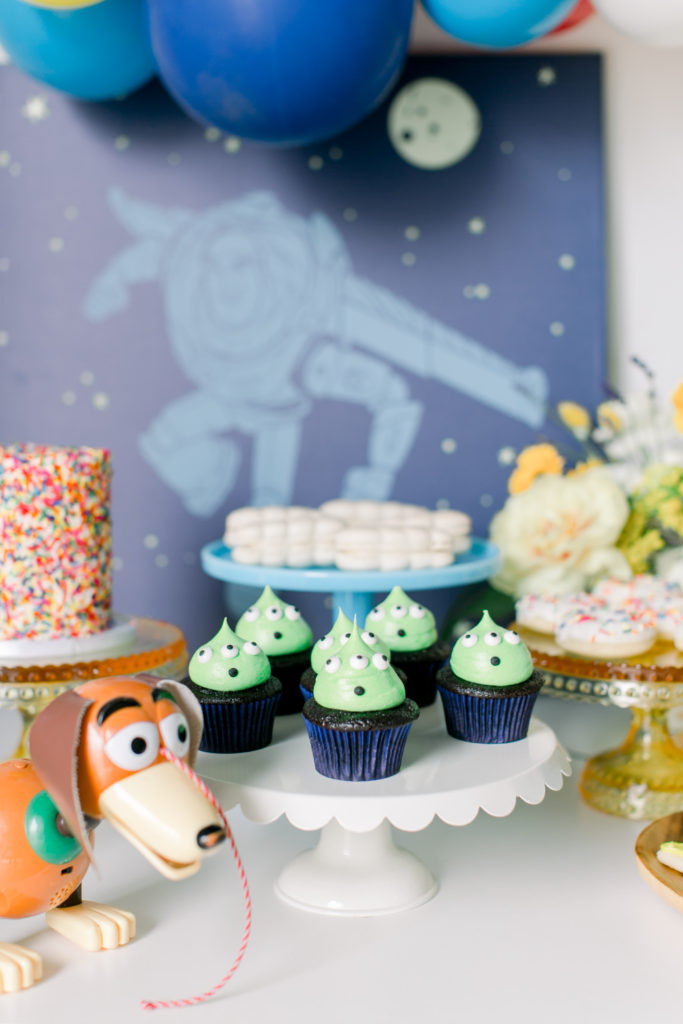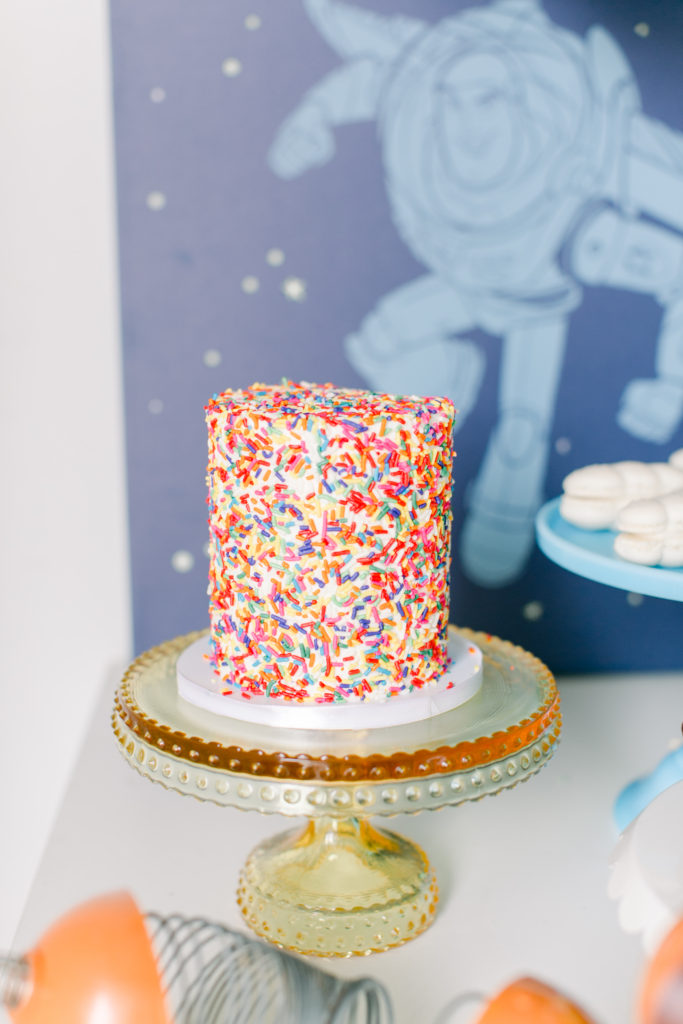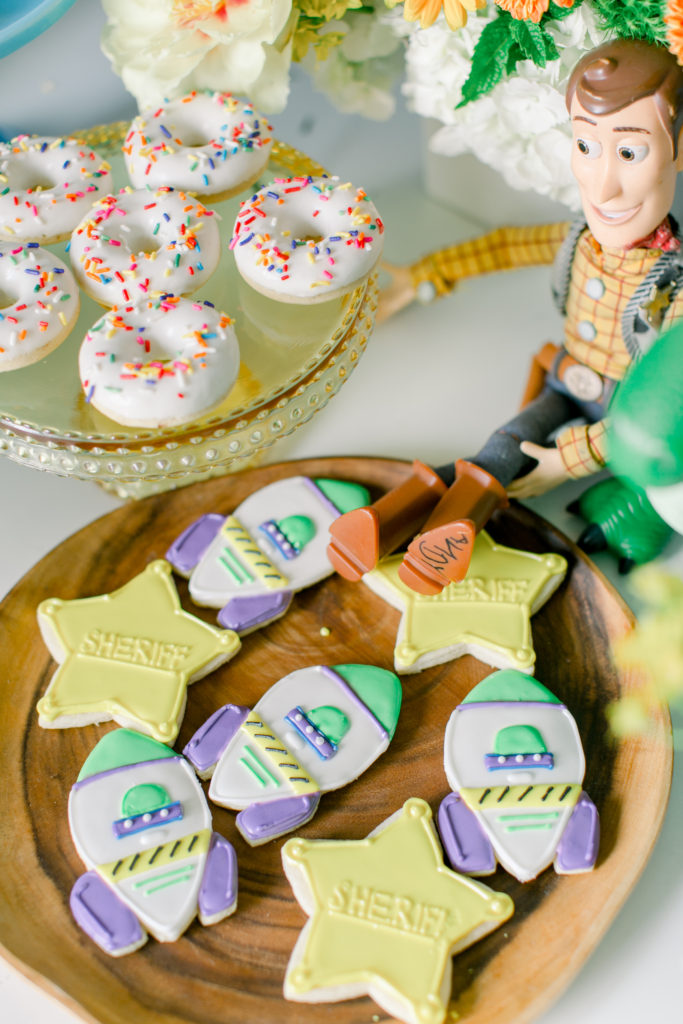 So much color, so much sweetness, so much FUN!!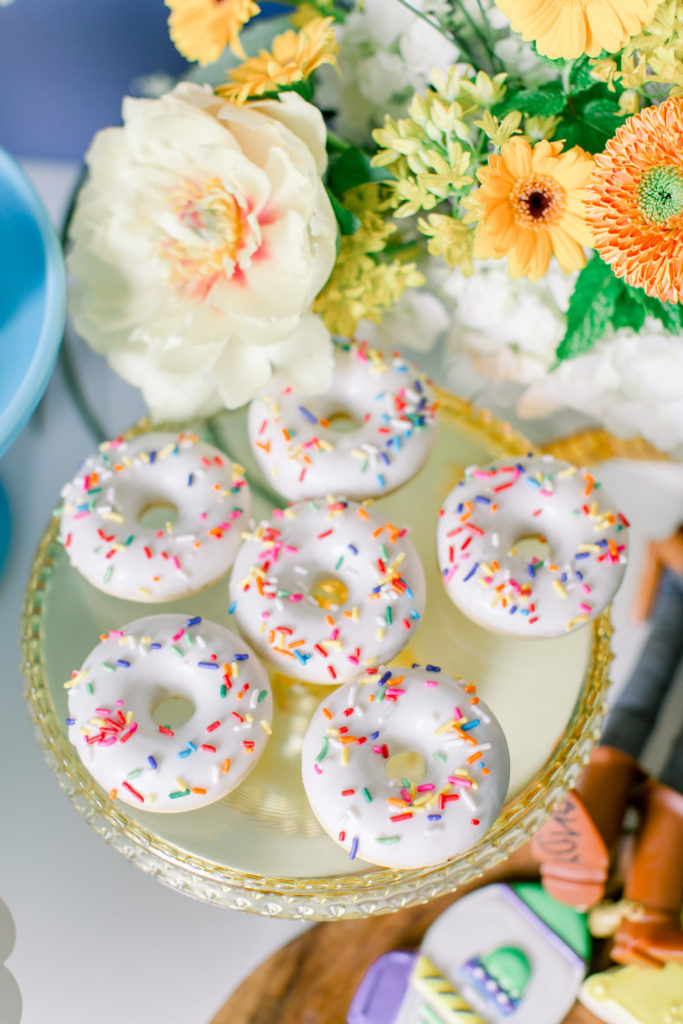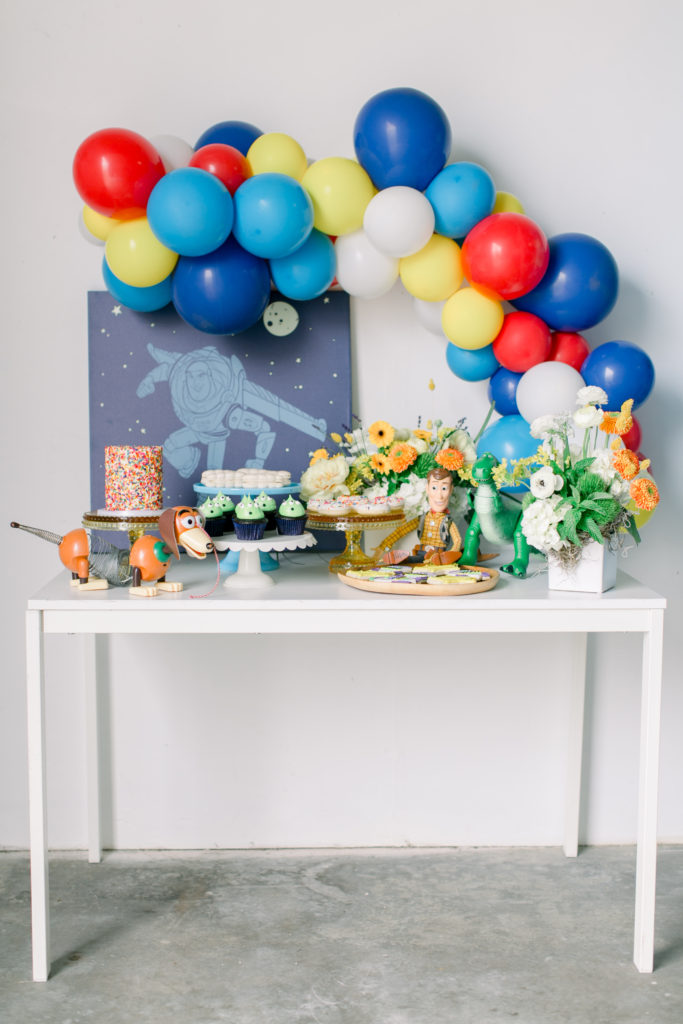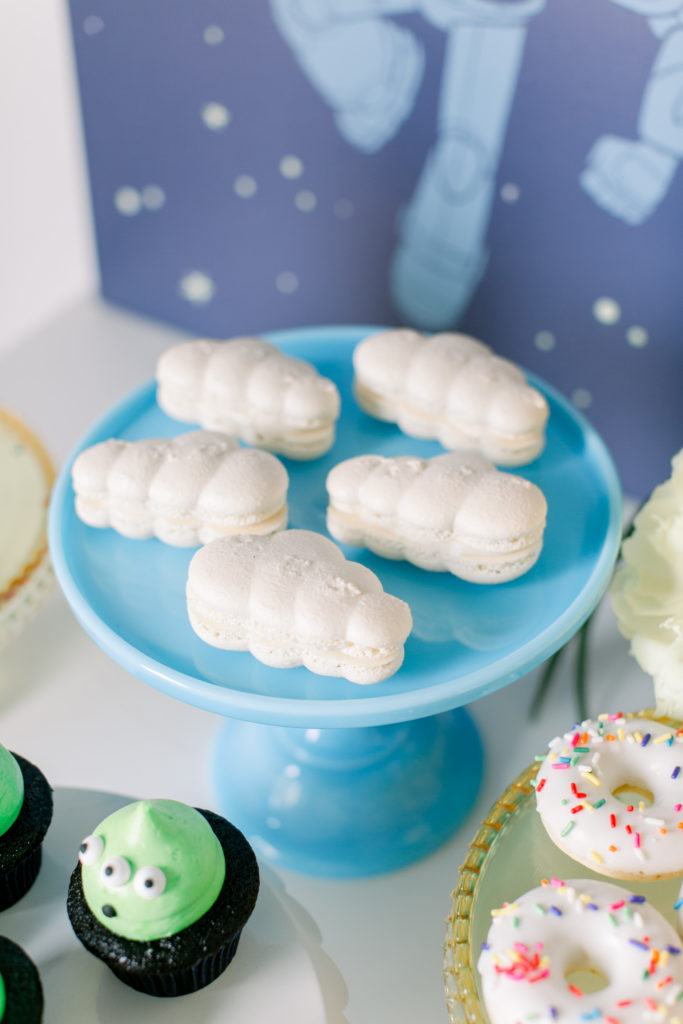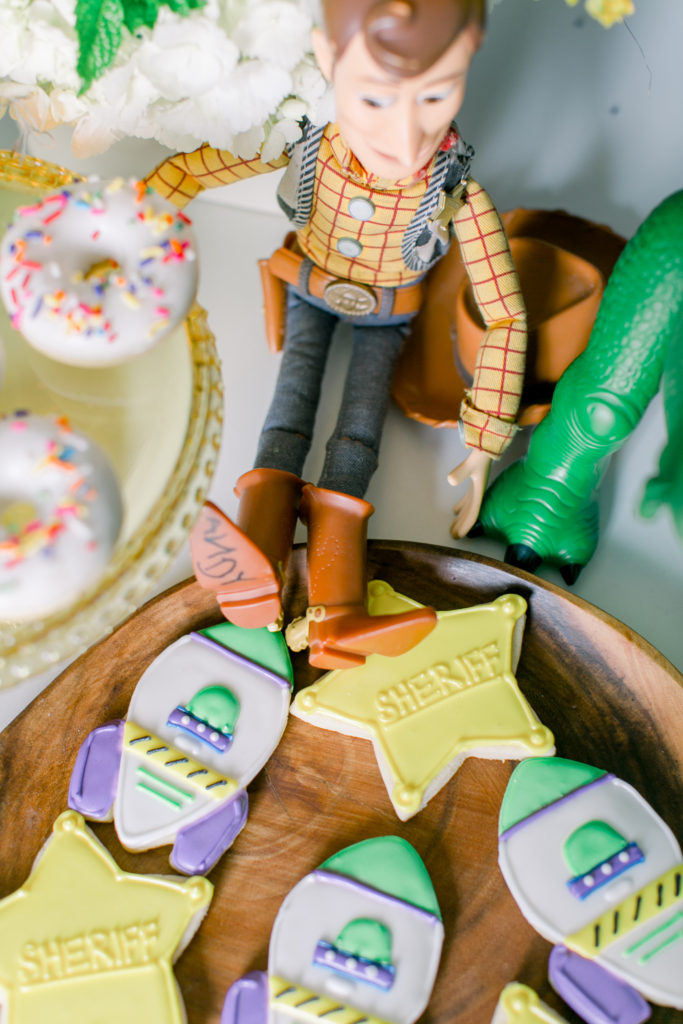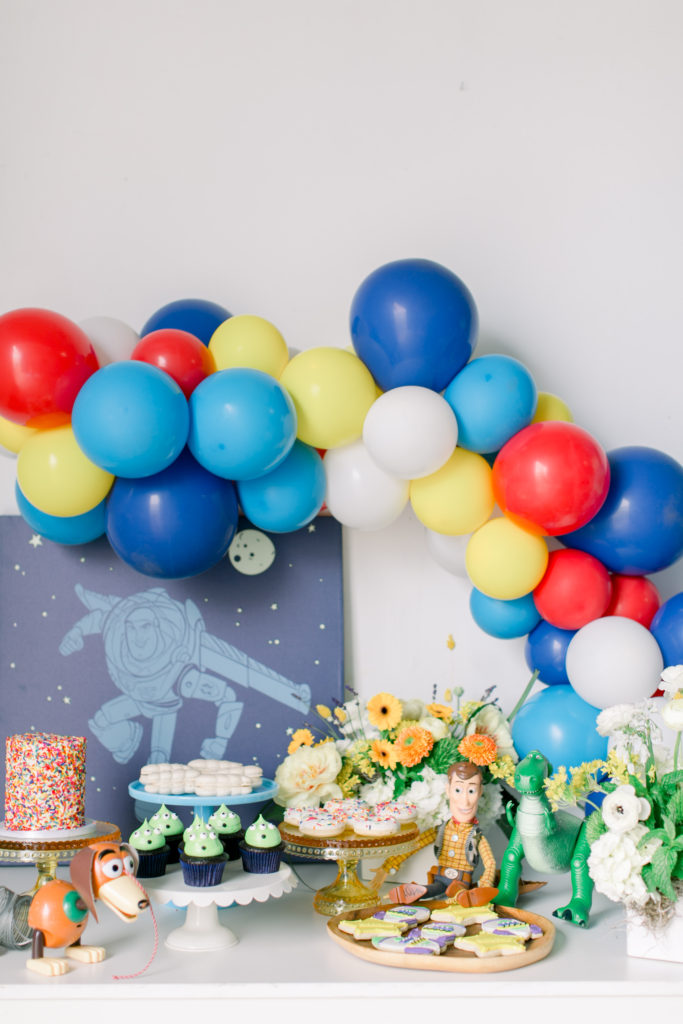 You know the little people weren't letting these treats out of their sight!! they were so enamored by all of the treats, it was so cute watching them! Not so cute holding them off from attacking them though, haha! But don't worry, we indulged the a little bit!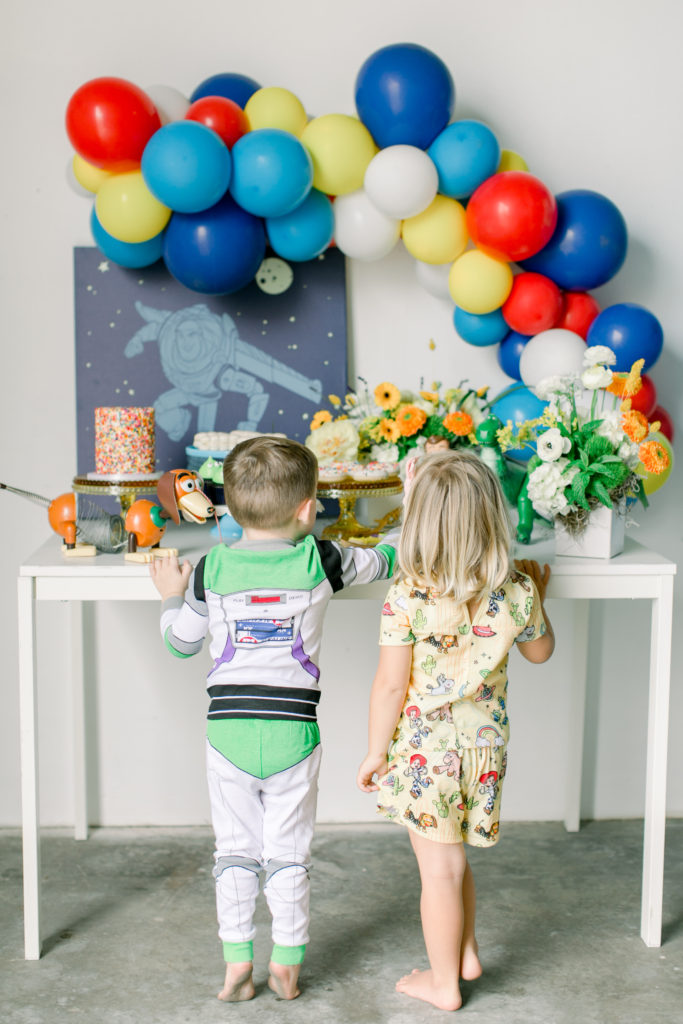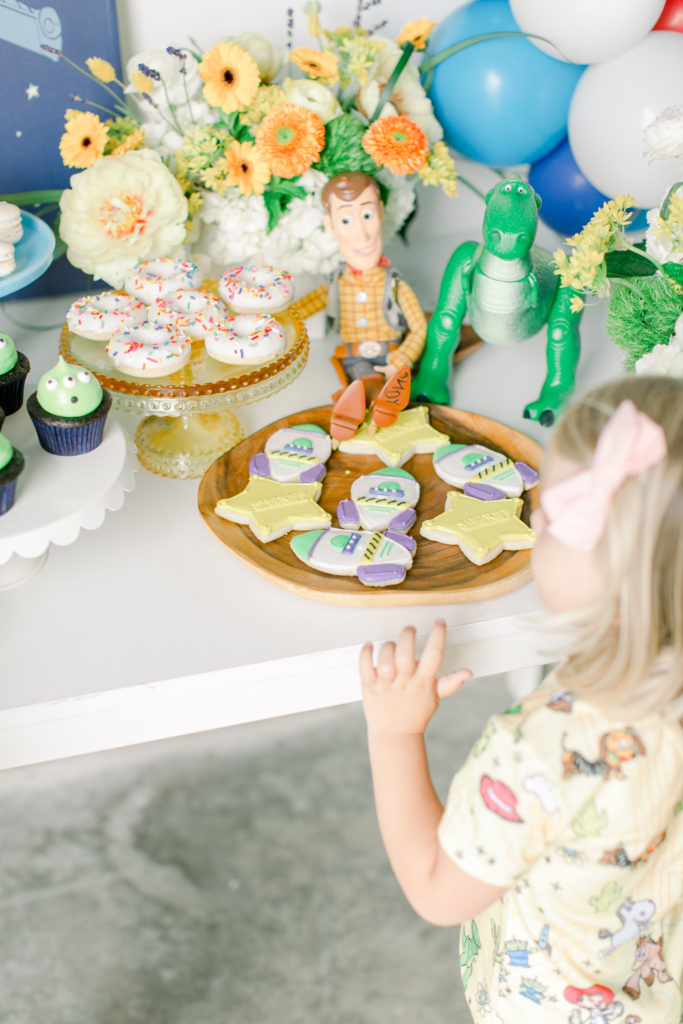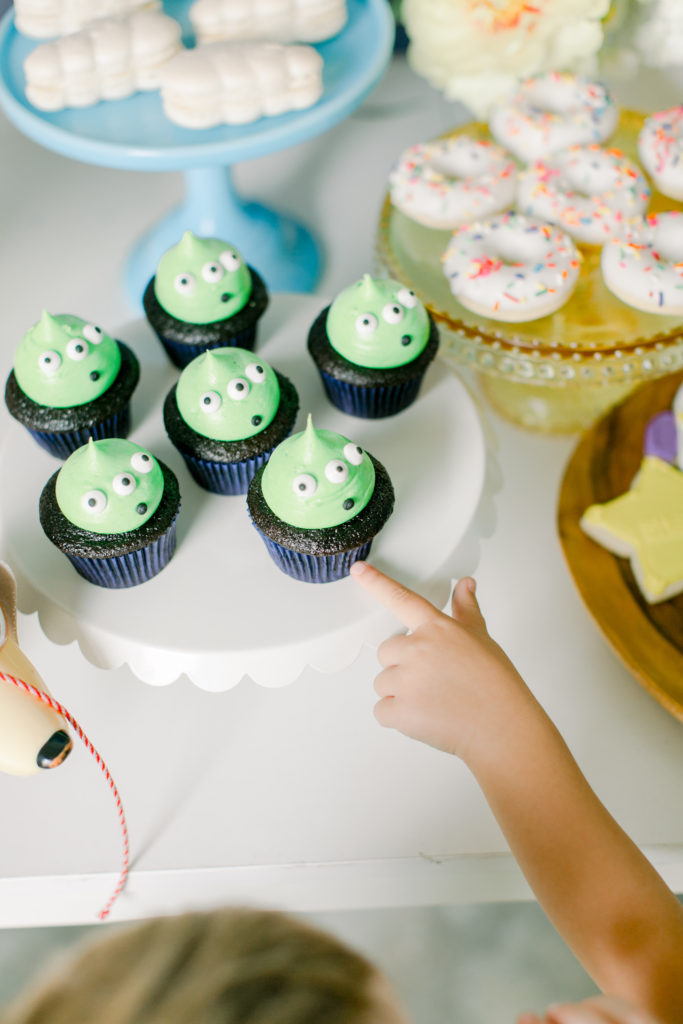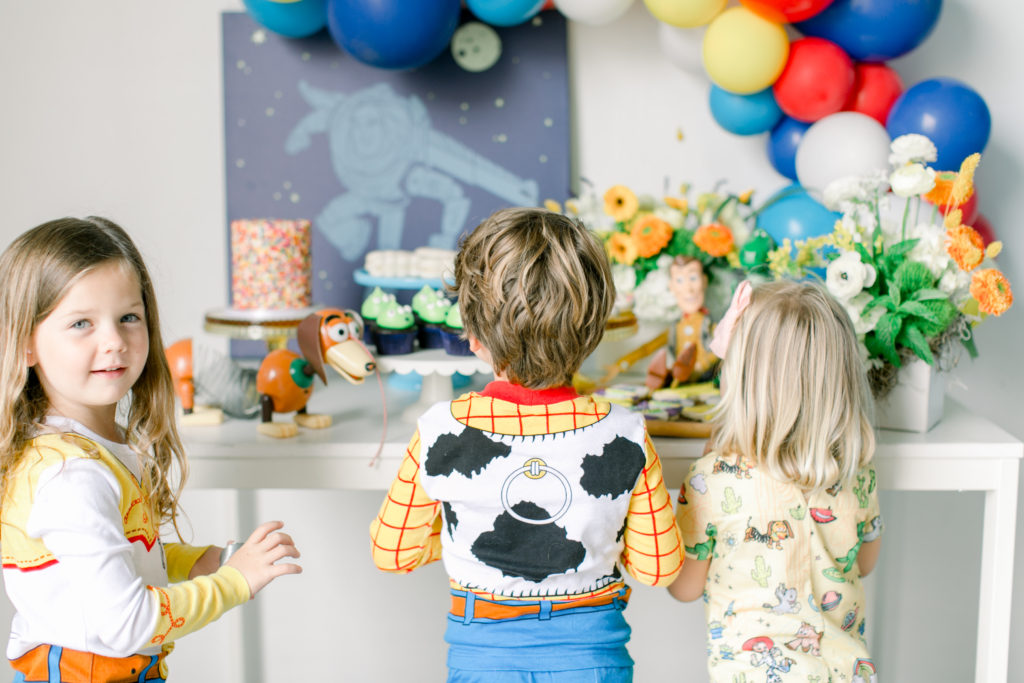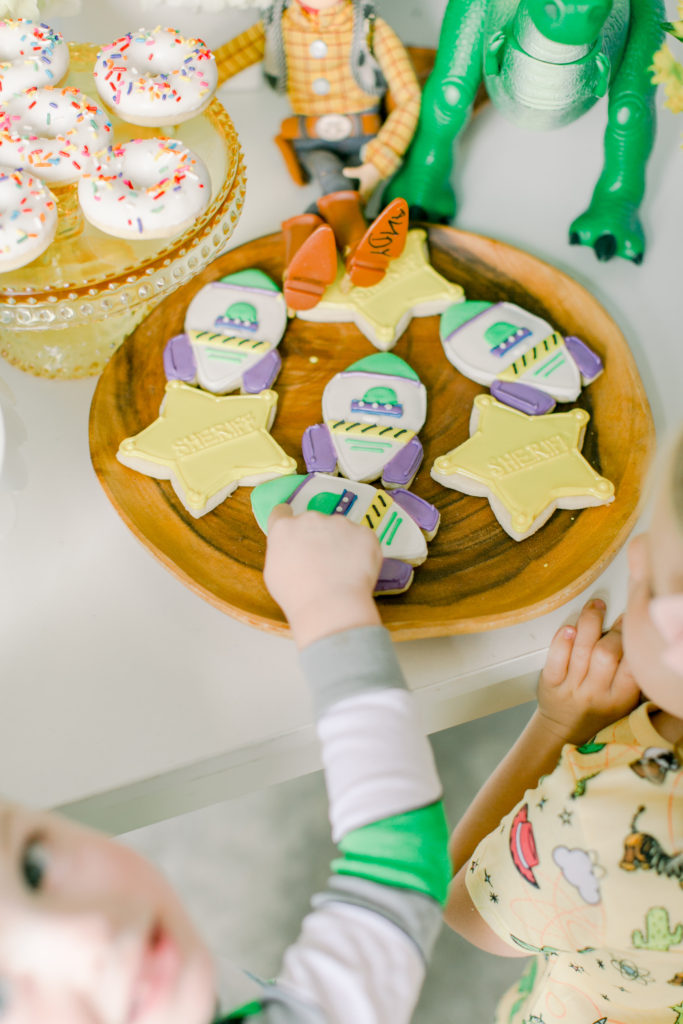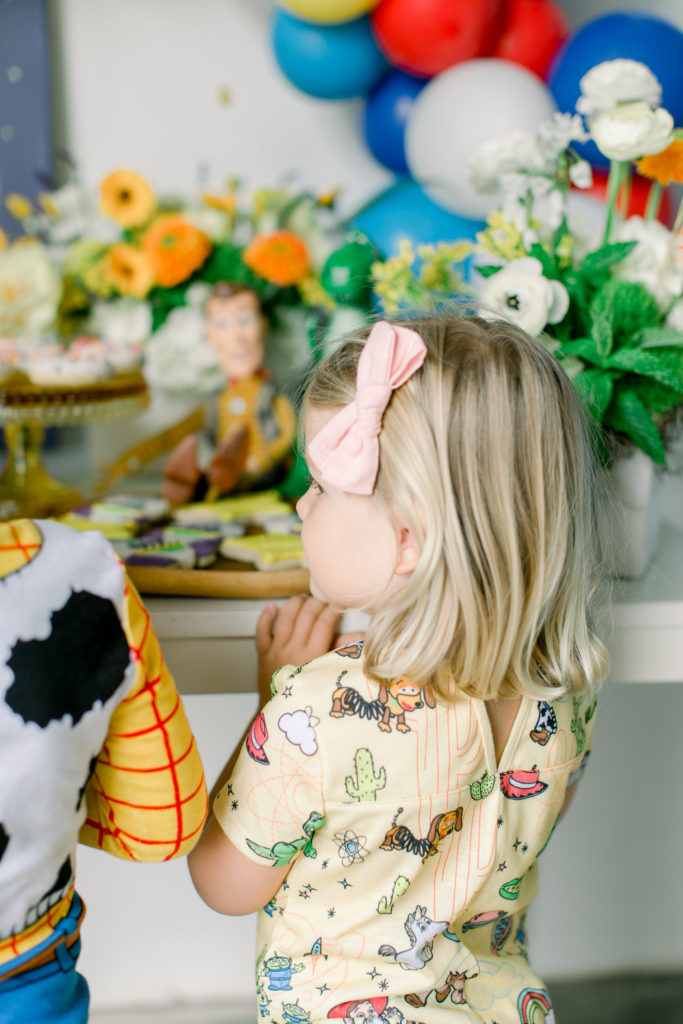 Buzz and Woody to the rescue!!!!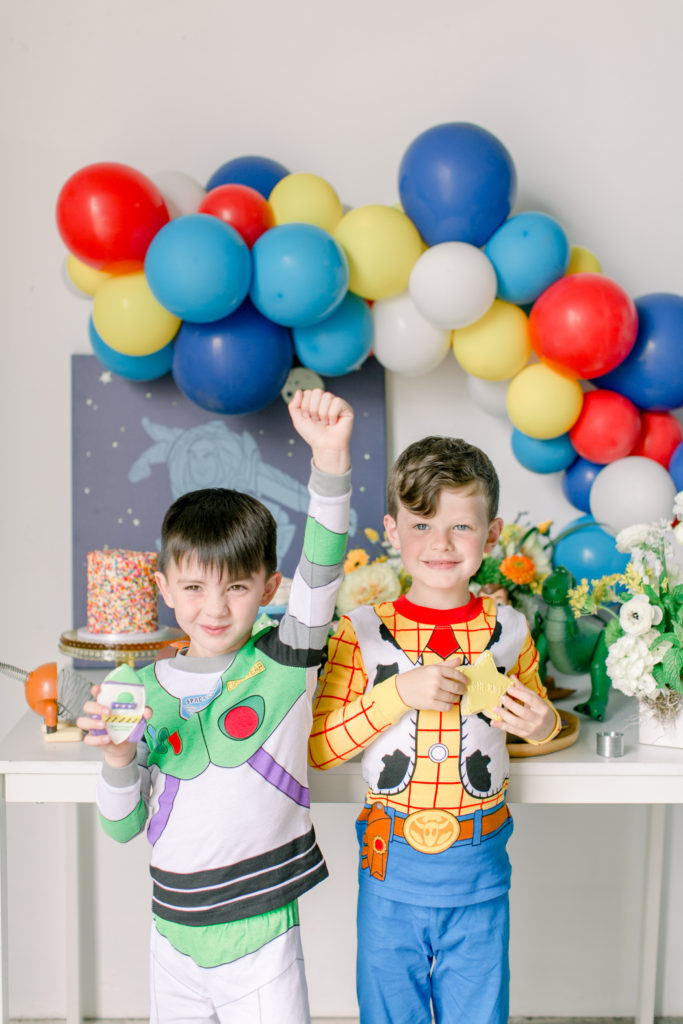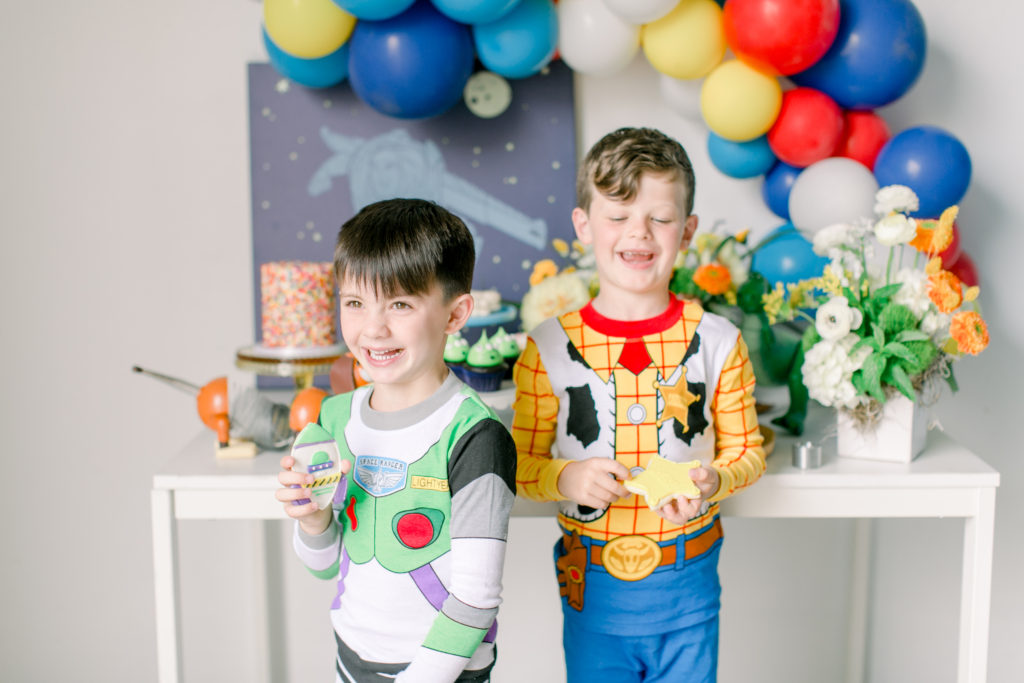 These two silly guys!!!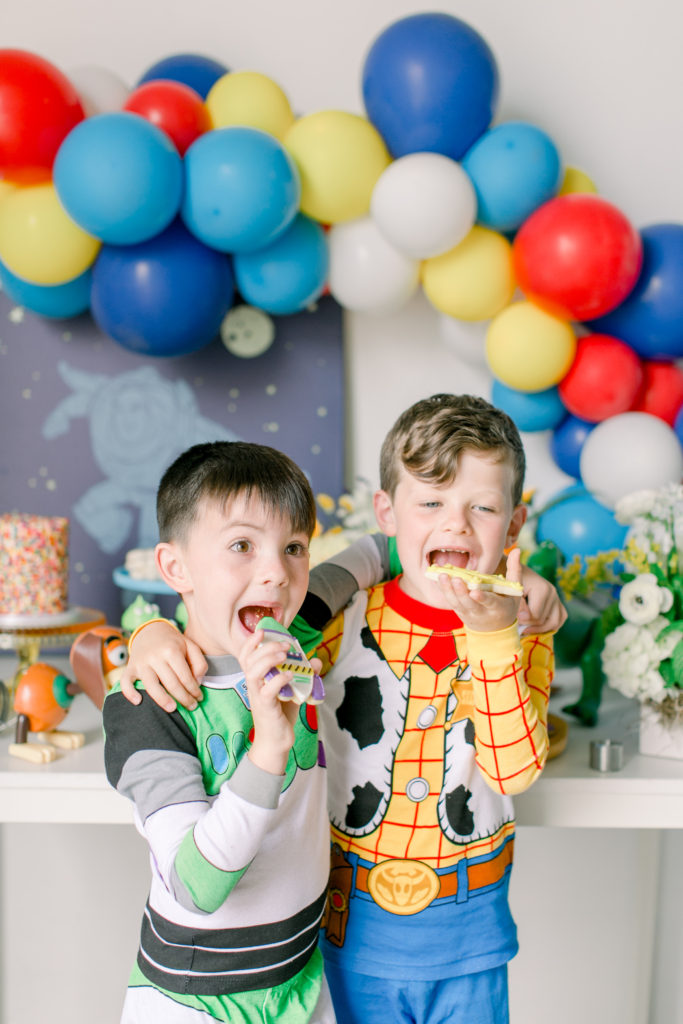 And now these two lovebirds!!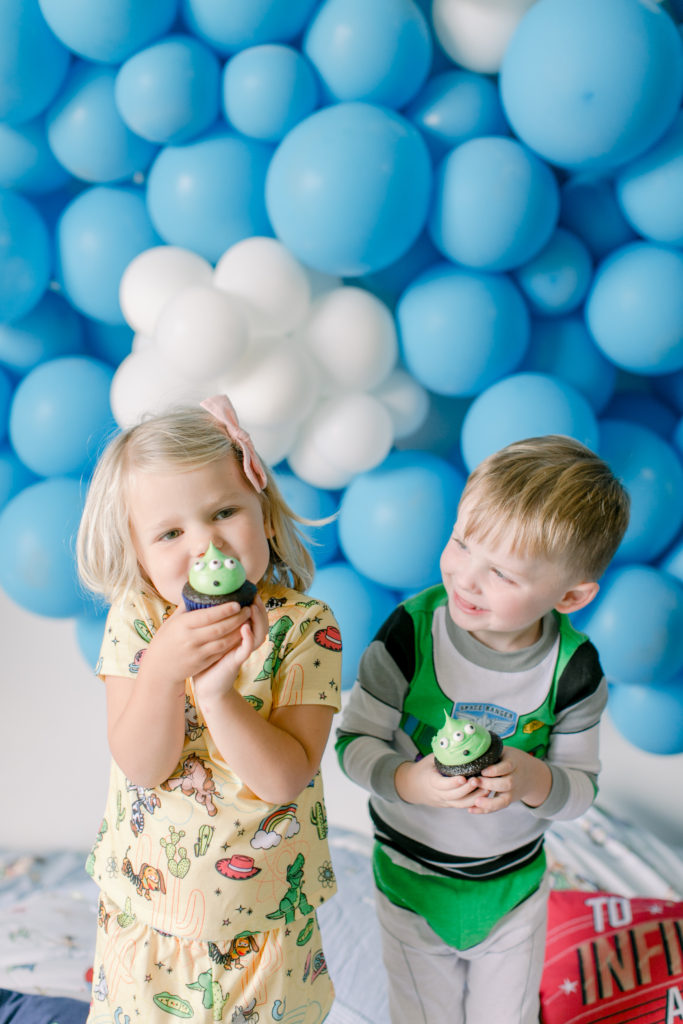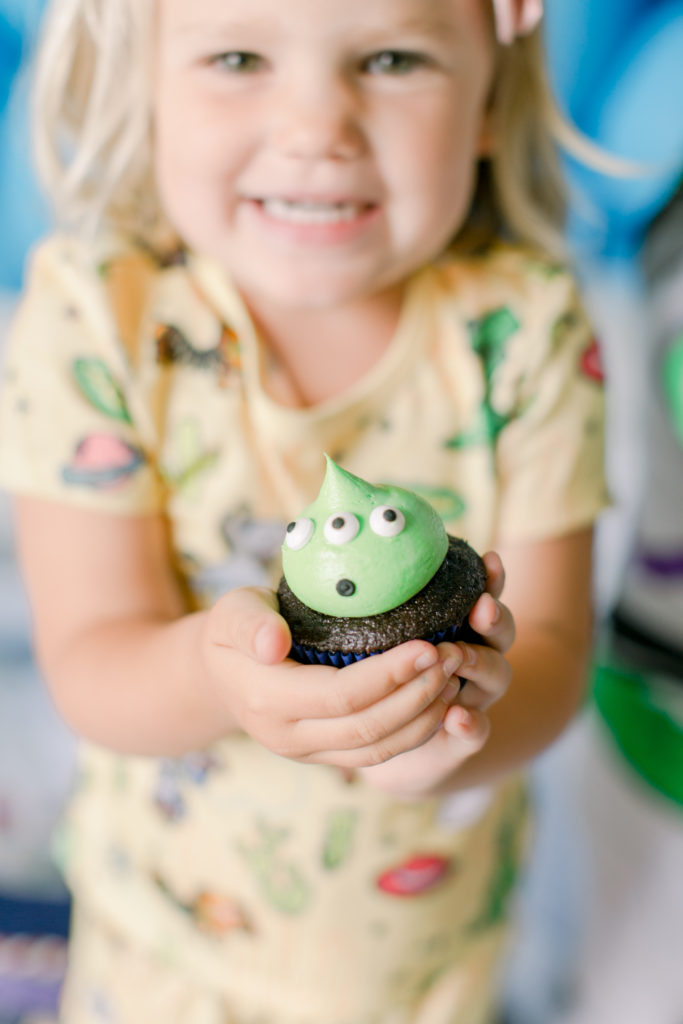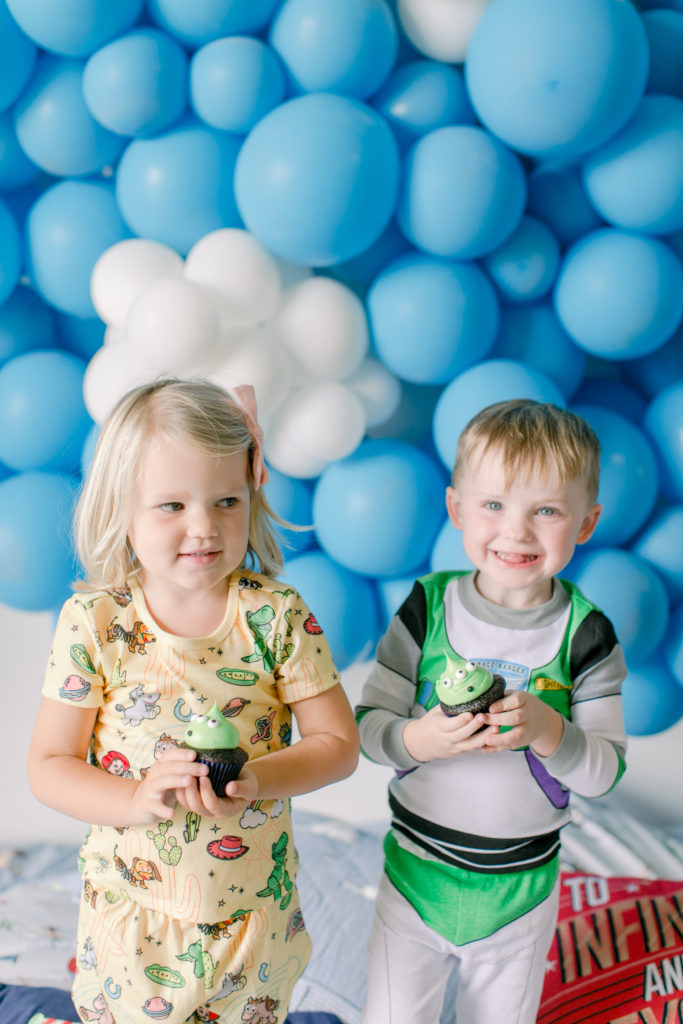 The cutest pals!! Jessie and Woody forever!!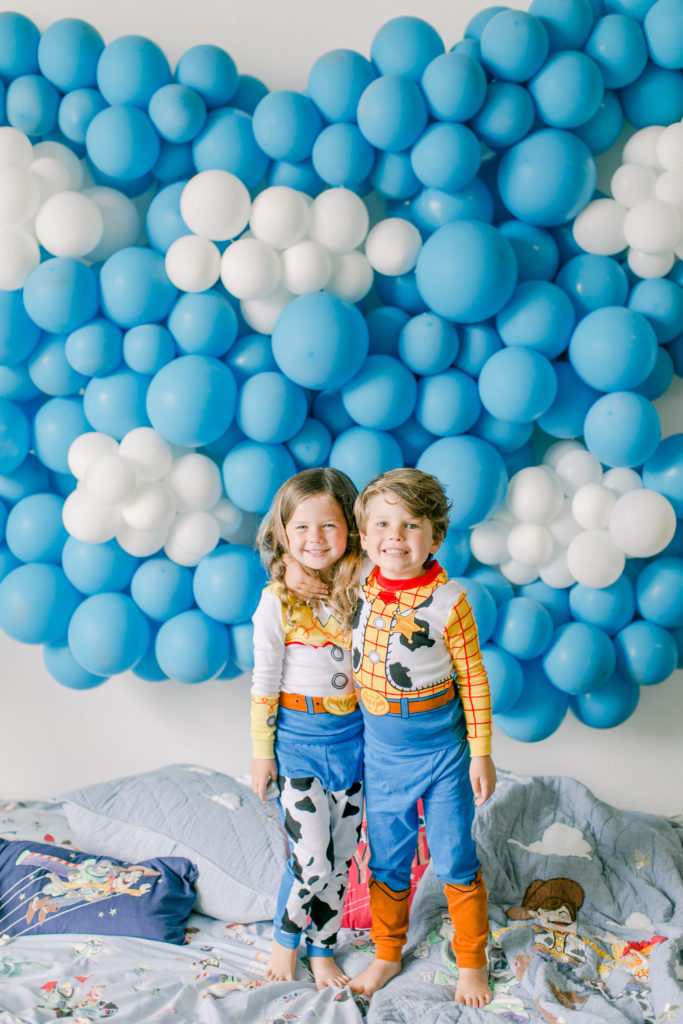 Not only does Pottery Barn Kids have cute tabletop items for your Toy Story Party but they also have great items for your little's bedroom! We used them to snuggle up and watch the movie together. Having a popcorn and movie party at your house is the pretty ideal if you ask me! Especially with your best friends and favorite toys!!
We used their Buzz & Woody Pillow, To Infinity and Beyond Pillow and the cutest little quilt, plus a bunch of other great pieces that we linked at the bottom of our post.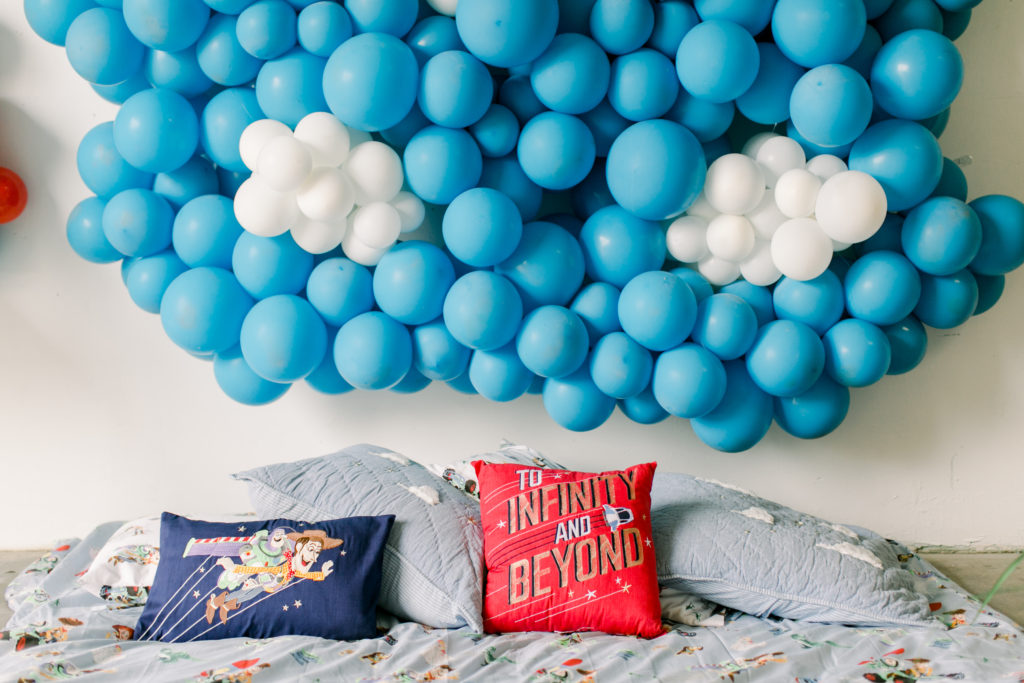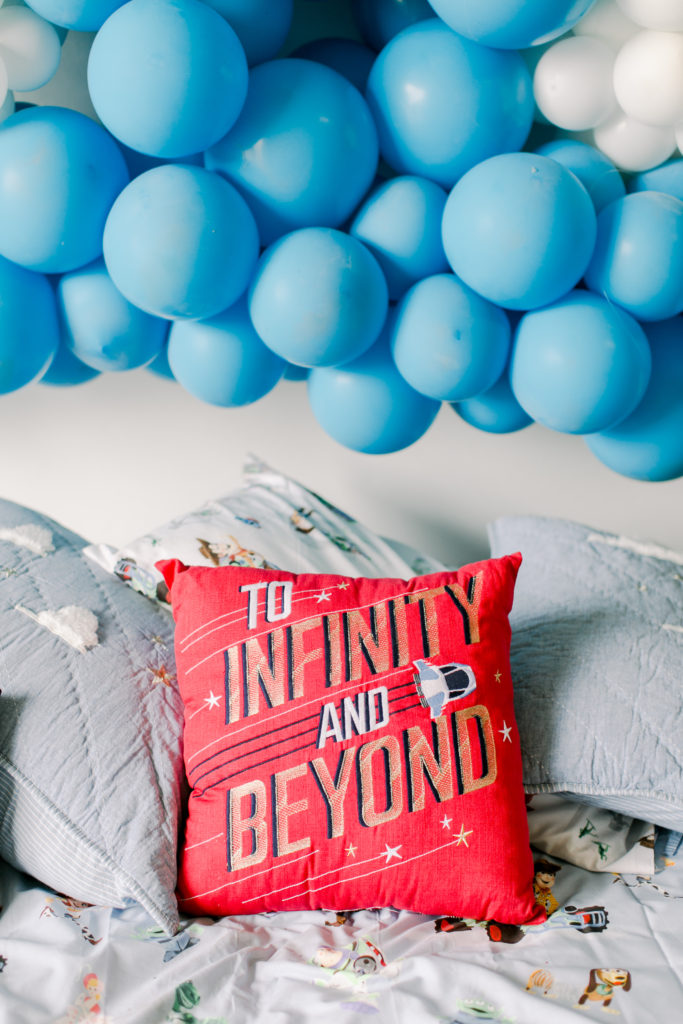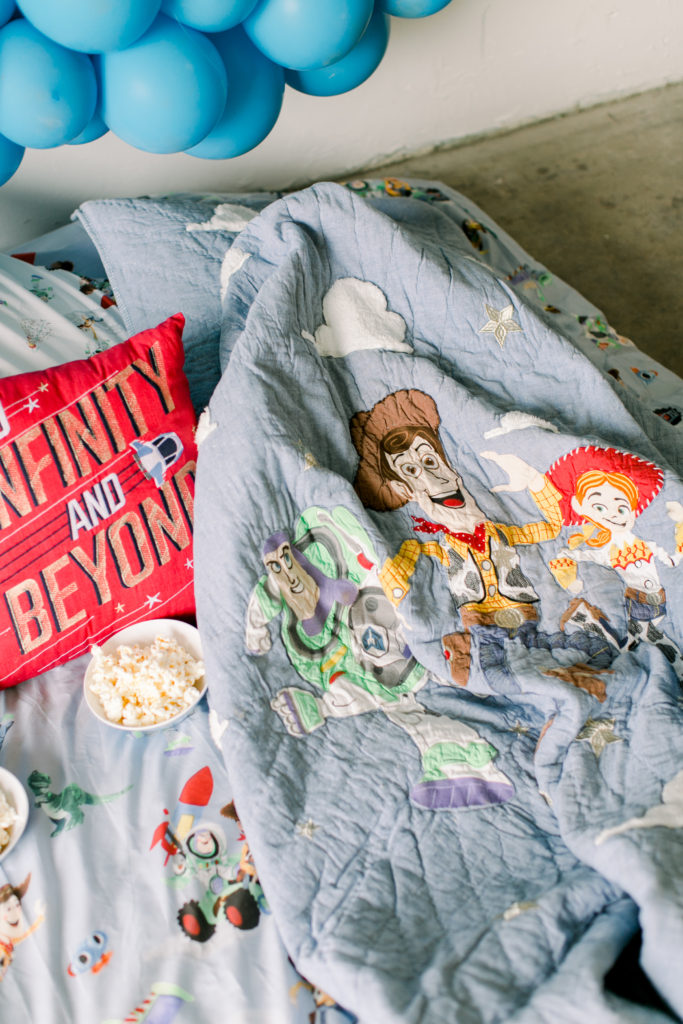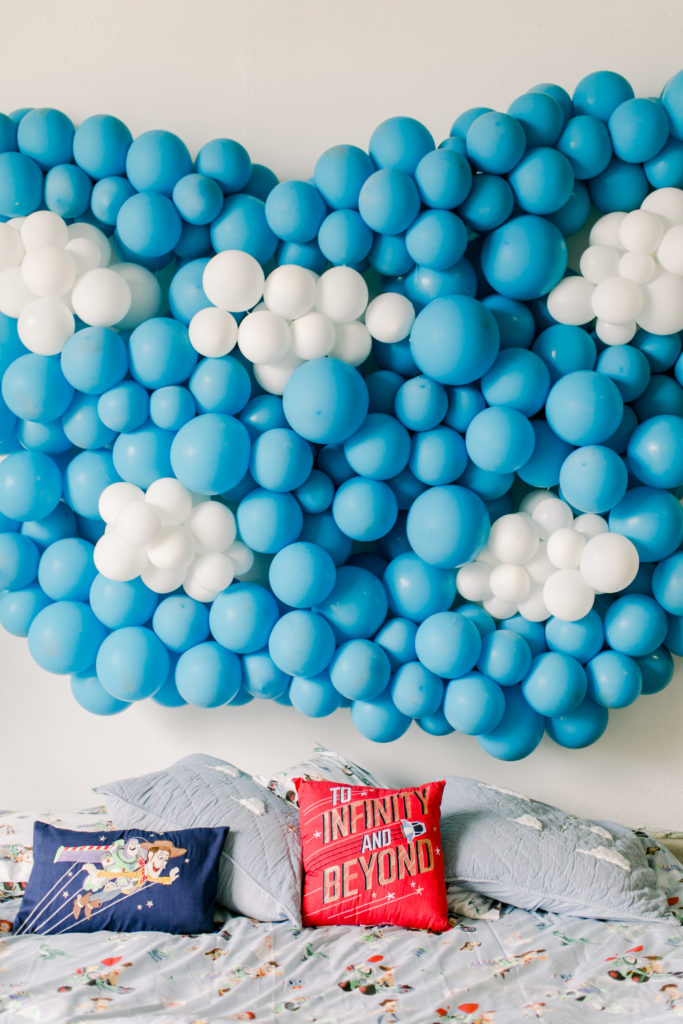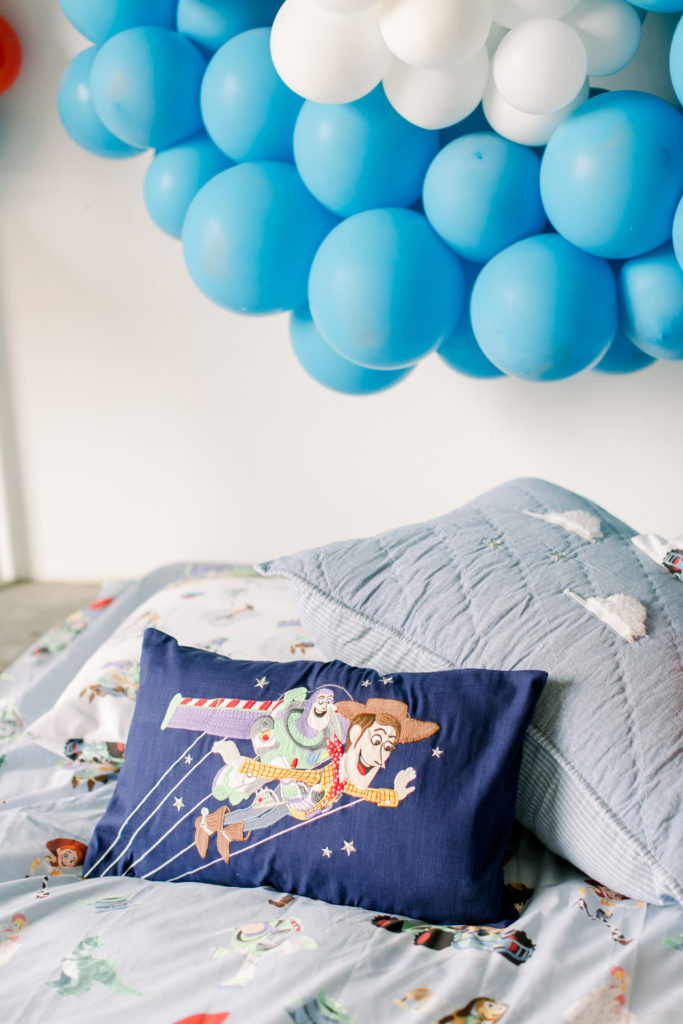 Give a bunch of kids some popcorn and they are pretty darn happy… And they are also pretty quiet because they are too busy stuffing their faces! Haha!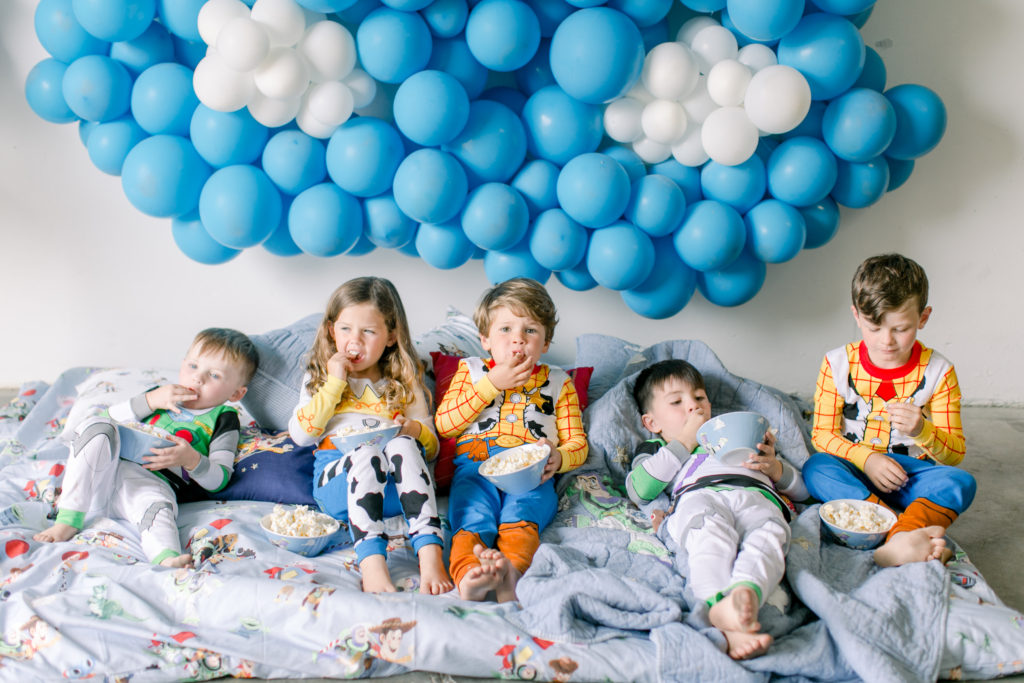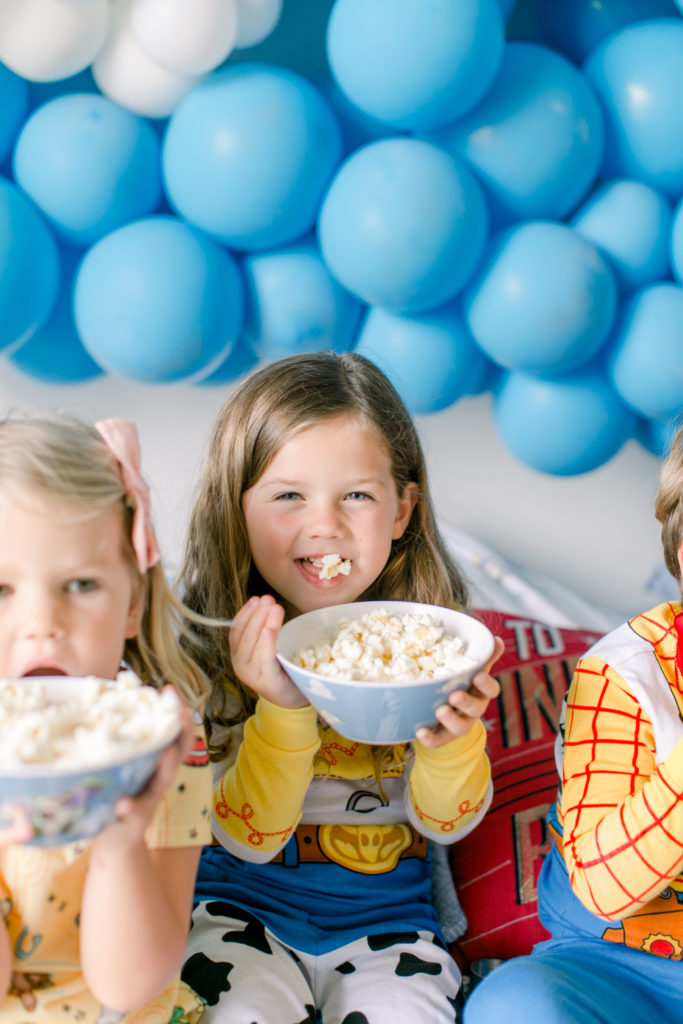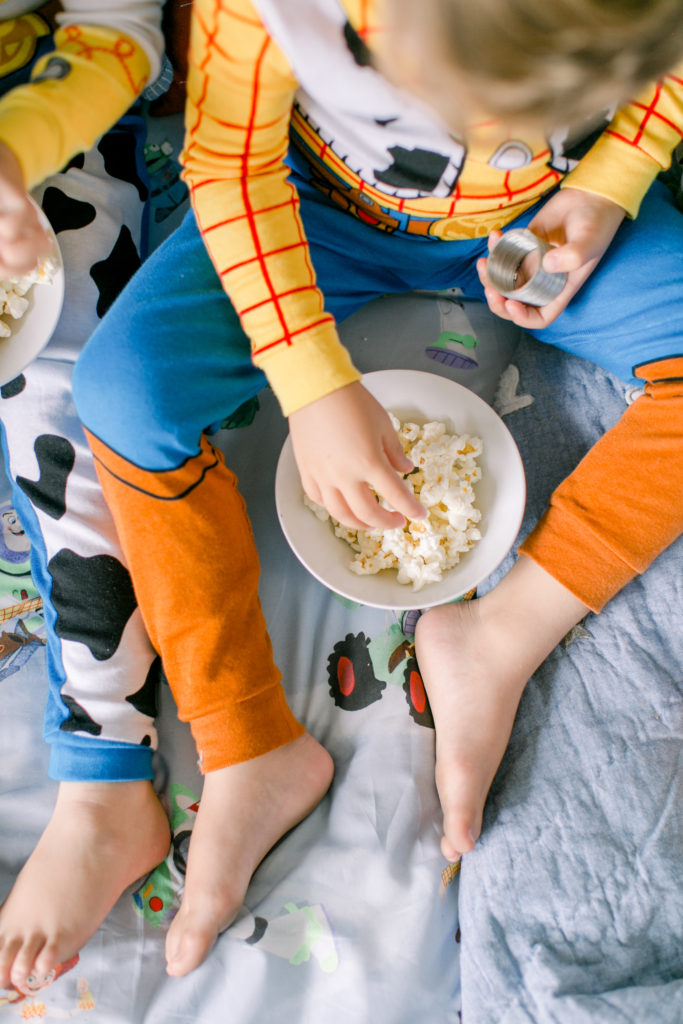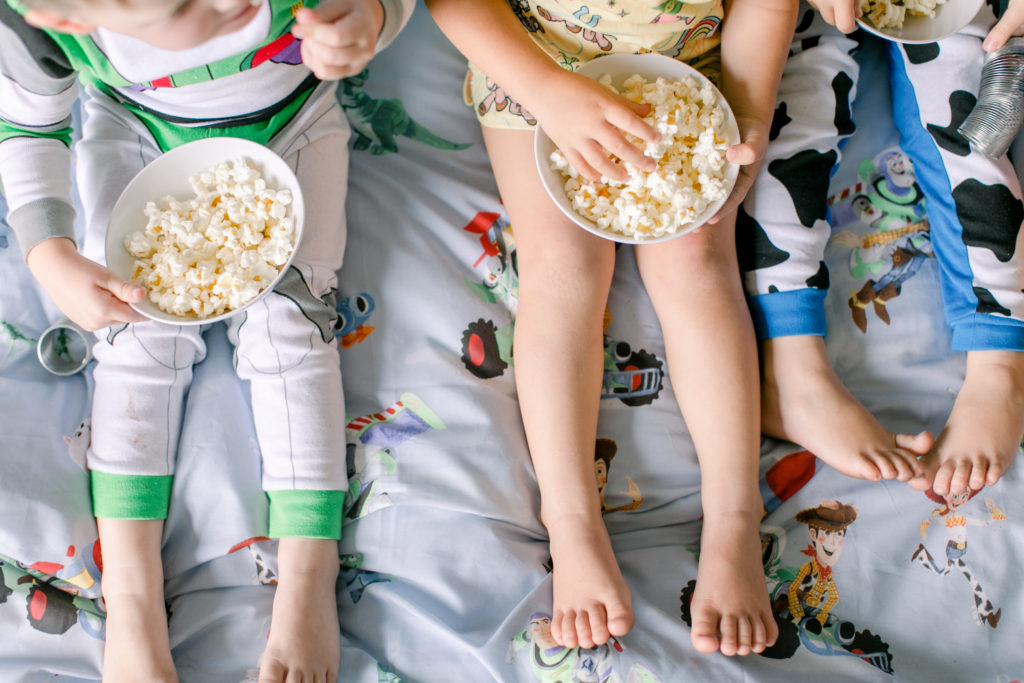 The bowls come in the set with the plates and cup, so cute right?!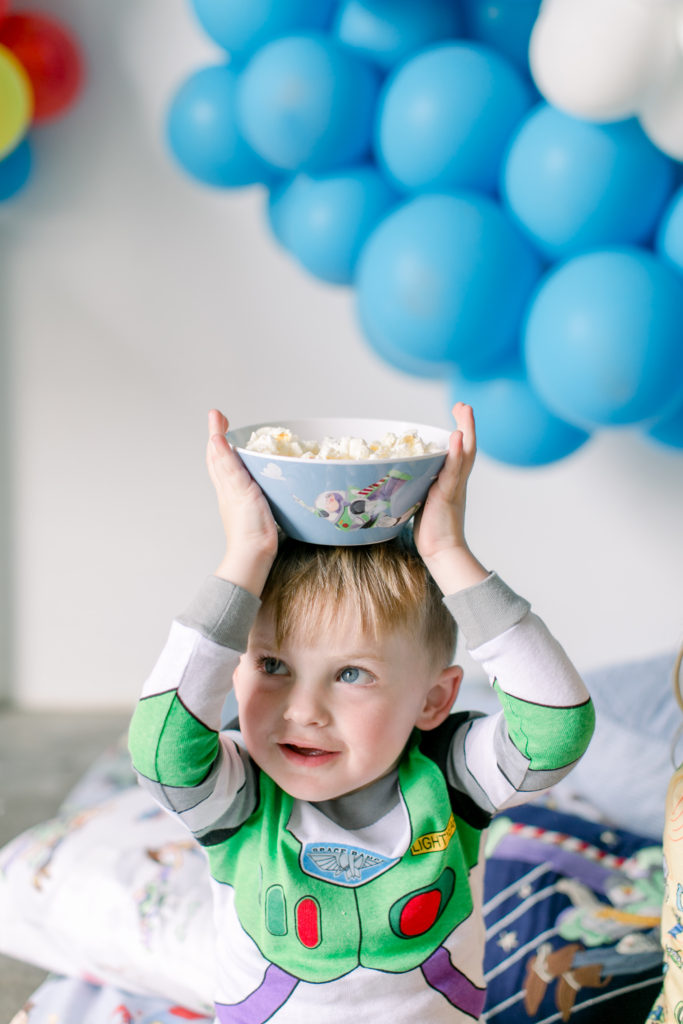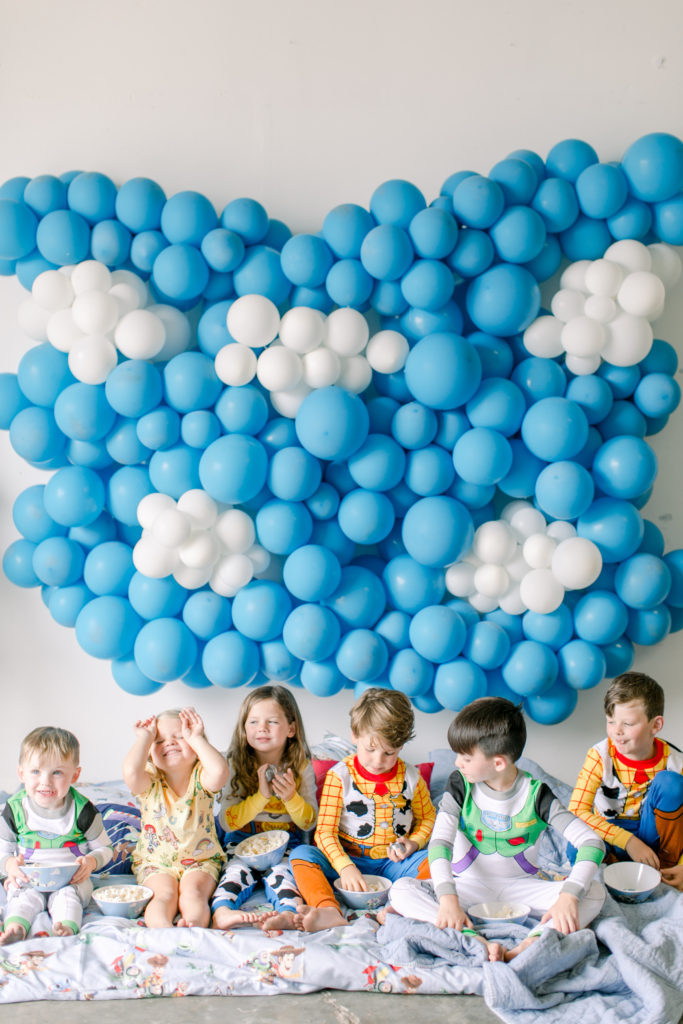 We had no fun at all!!!!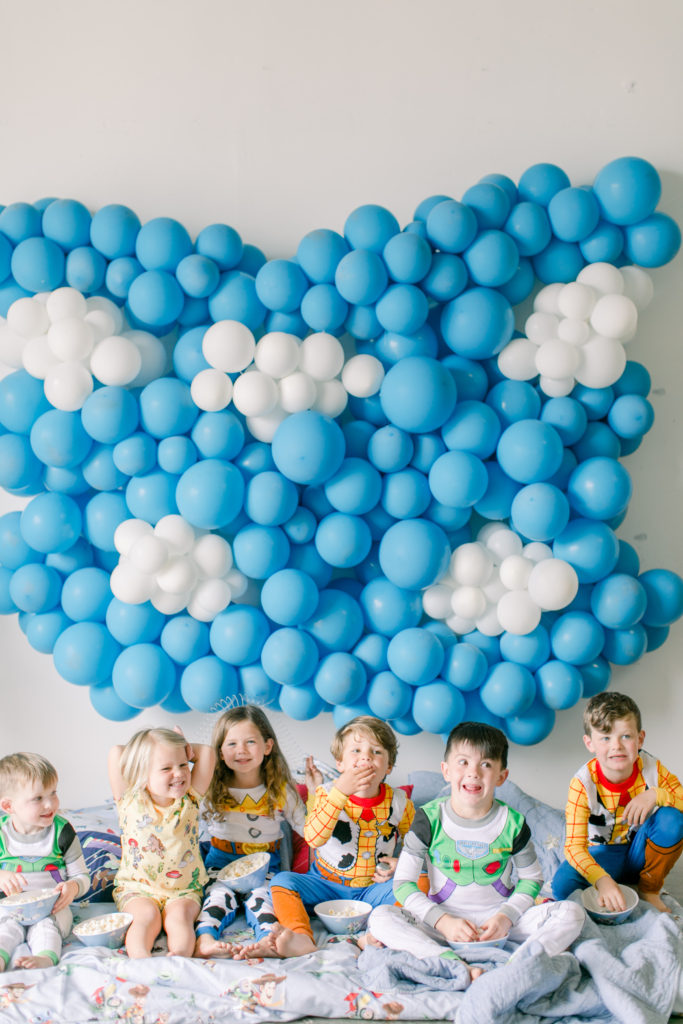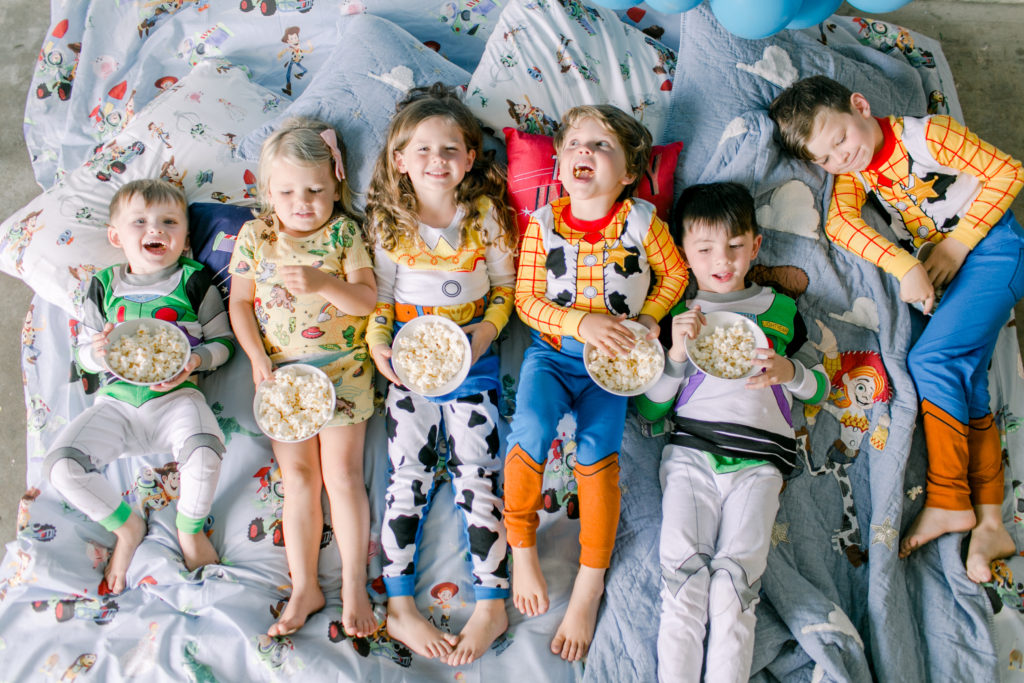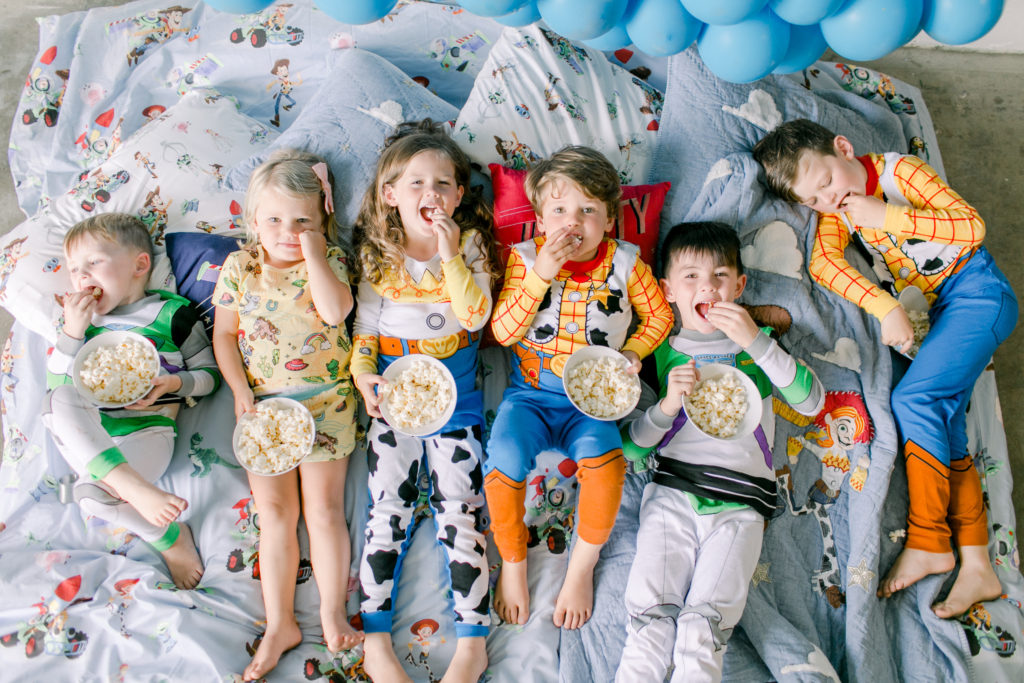 Hope you enjoyed the party!! Go out and see Toy Story 4 this weekend, I know we will!! Shop this party below!!

xx
Jacquelyn