It's that time of year! Summer is fading into Fall, my allergies are acting up like crazy, and I'm looking for new ways to spice up my home! Us Beijos ladies will find any reason to decorate or add some flair to our homes. It doesn't have to just be for the holidays either, sometimes a new season is all it takes! Fall brings some of the coziest days at home so why not make them extra cute with new decor?! One of our favorites ways to spice things up is with art from our friends at Minted! See how Abby and I added some fun Fall-inspired art to our homes and feel free to shop all of our picks! We know you'll love them just like us…
---
Jacquelyn's Kitchen Shelves
You may have seen these shelves once or twice on Beijos Blog! I love styling them for each season or holiday, and since Fall is one of my favorites I couldn't pass up the chance. After perusing Minted's site I fell in love with these two neutral and modern pieces by Iveta Angelova. They are Rustic Geometry 2 and Rustic Geometry 3. I have been loving these neutral tones for Fall and their art fit in perfectly with a few recent decor pieces I purchased along with pieces I have! Basically mixing these prints with rattans and woods and adding gorgeous Fall blooms from Not Just in Novels makes for the perfect Autumn shelves!
Photos by my buddy Alison Bernier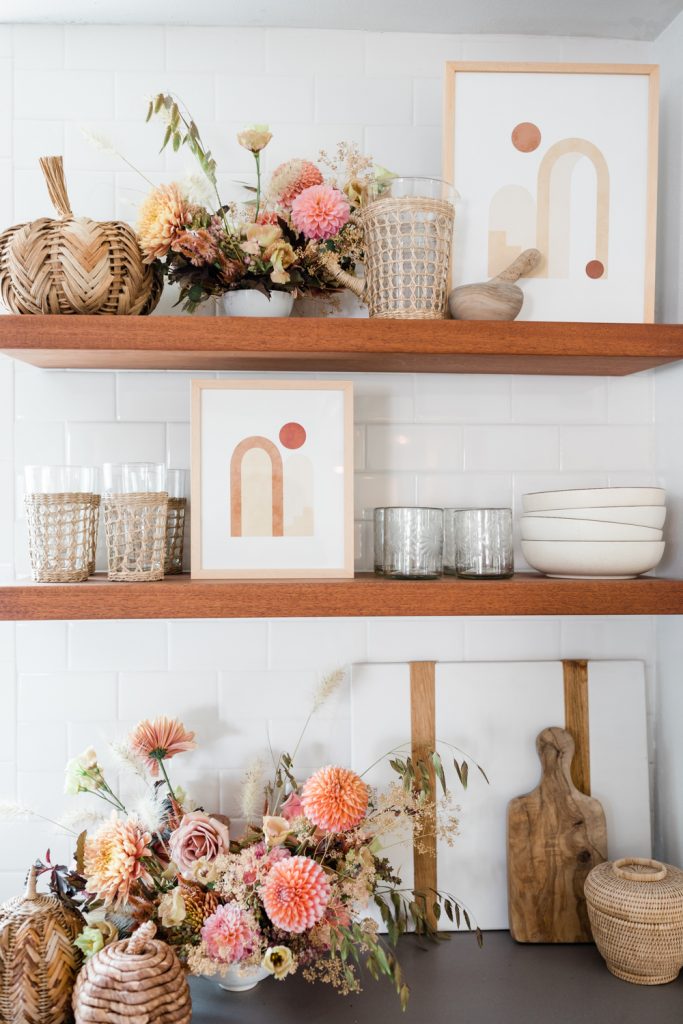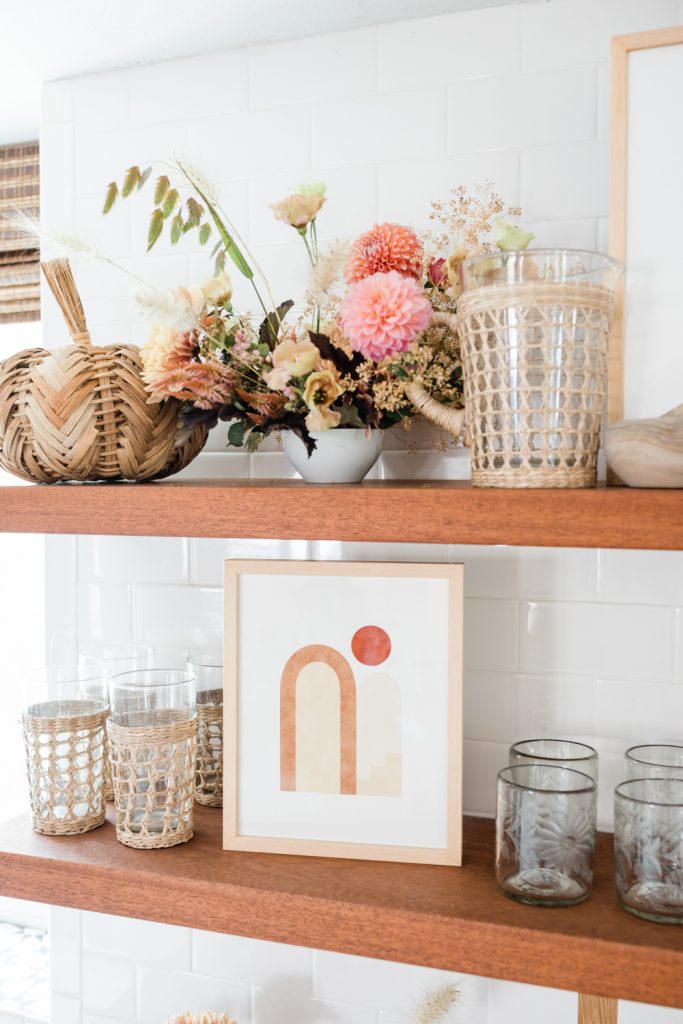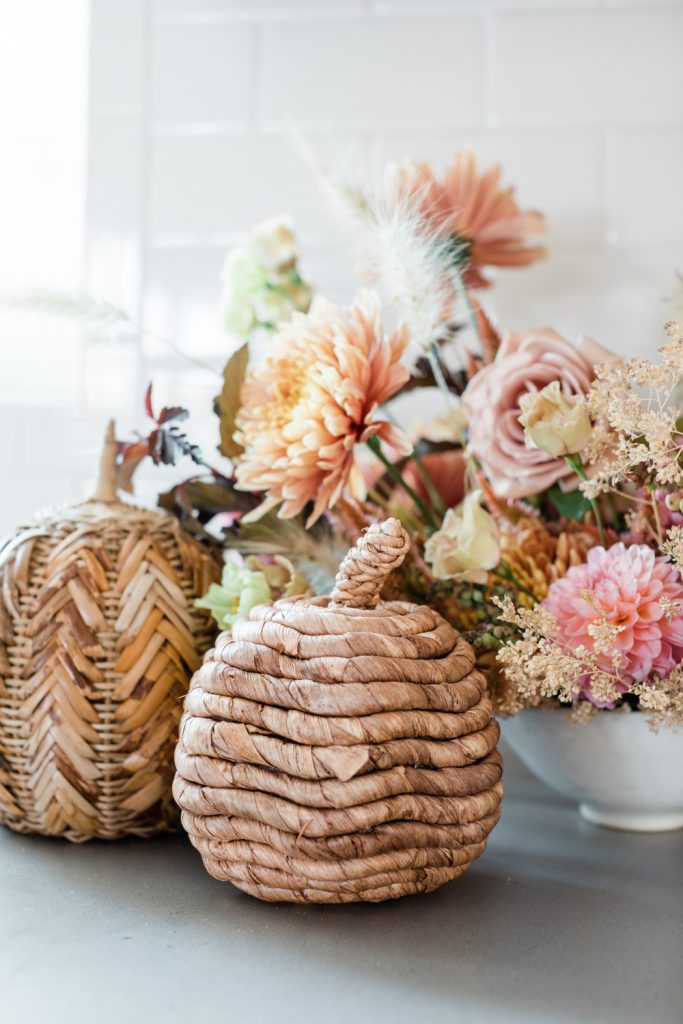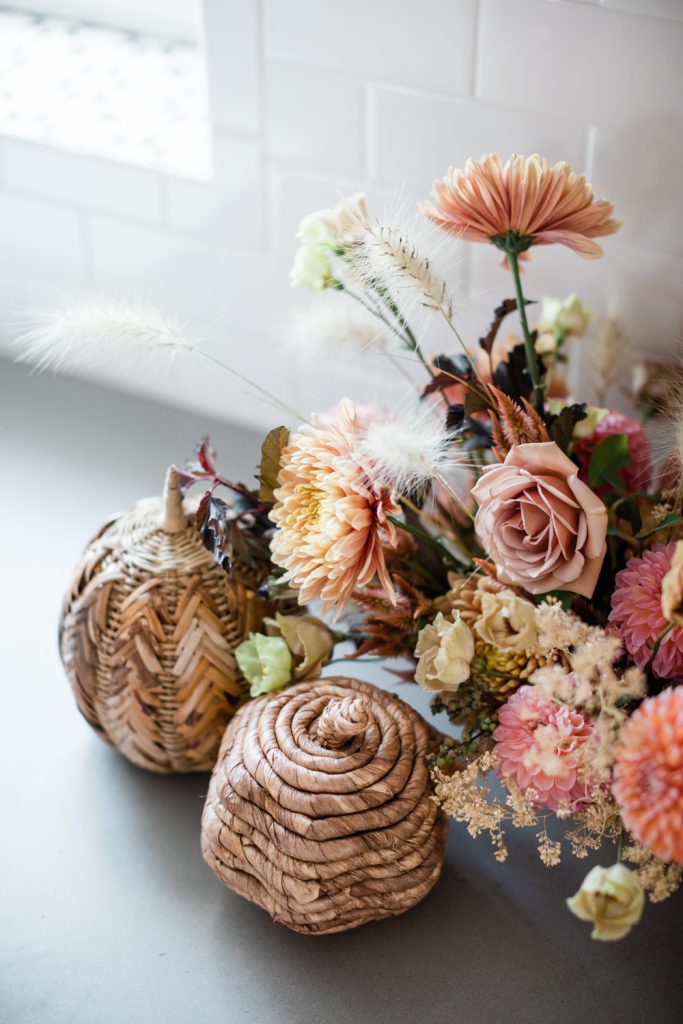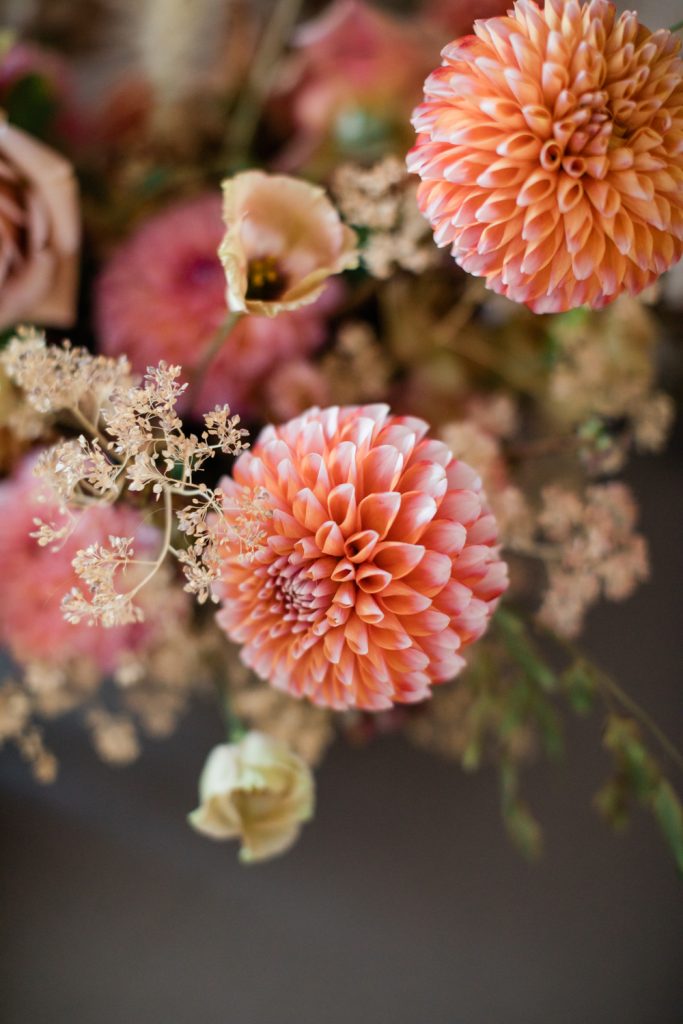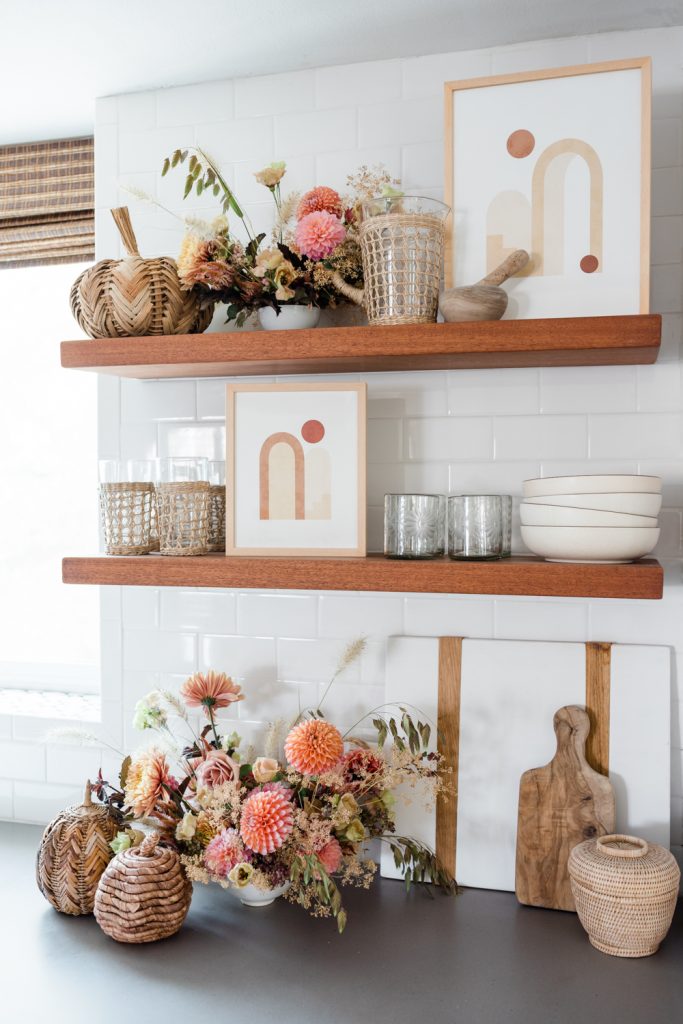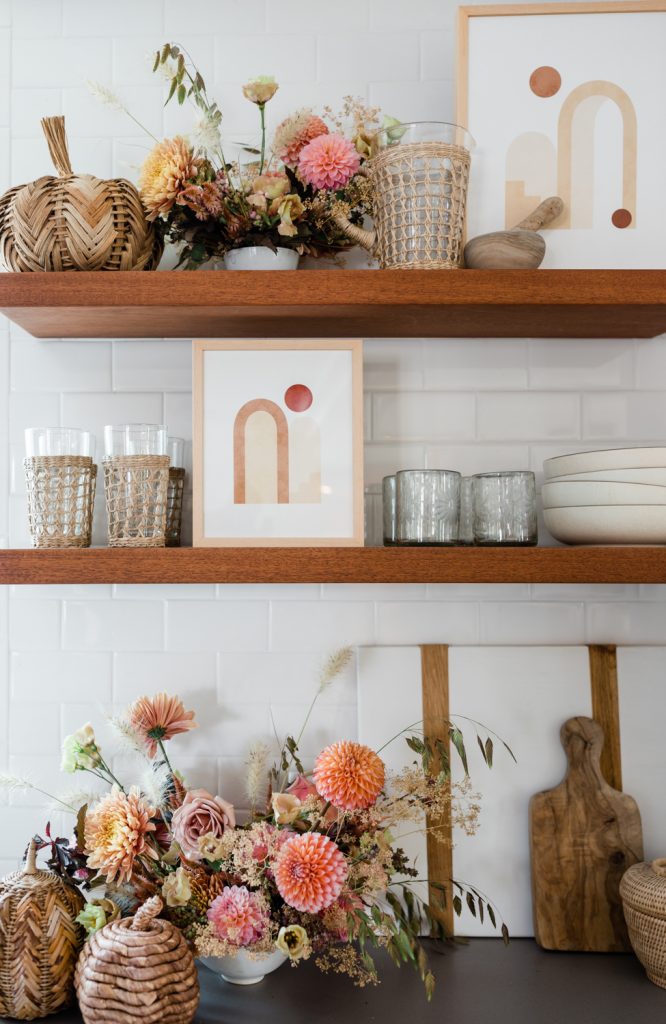 Shop Jacquelyn's Shelves Below!


Abby's Kids Shelves

Dylan's Shelves

Fall is my favorite time of the year! The crisp wind is flowing through, soups are back, and we are switching out our summer decor for something a bit warmer colored. Dylan's shelves have seen so many seasons, and she loves it. She will always ask, "What are going to do with my shelves for fall/Halloween/holidays/etc.". So it's now become a fun tradition to sit down together and pick out some new prints, and I loved what we came up with. Right away, we both loved the Poppy Joy art print, with pretty drawn poppies and that burnt orange color. It just screams fall! Then we kept with the warm colors of orange and gold with the Autumn breath IV and Organics_9_2_A. Any good seasonal shelf wouldn't be complete without some Proper Letter decor like this cute Hello Fall acrylic sign. Lastly, add in some rattan and ceramic pumpkins for that true fall feel. Oh, and let's not forget the floors. I'm really loving using dried flowers; lately, they last forever! Some look so fresh and pretty, like these preserved rice flowers from The Blaithin Blair Shop.

Photos by Dayna Studios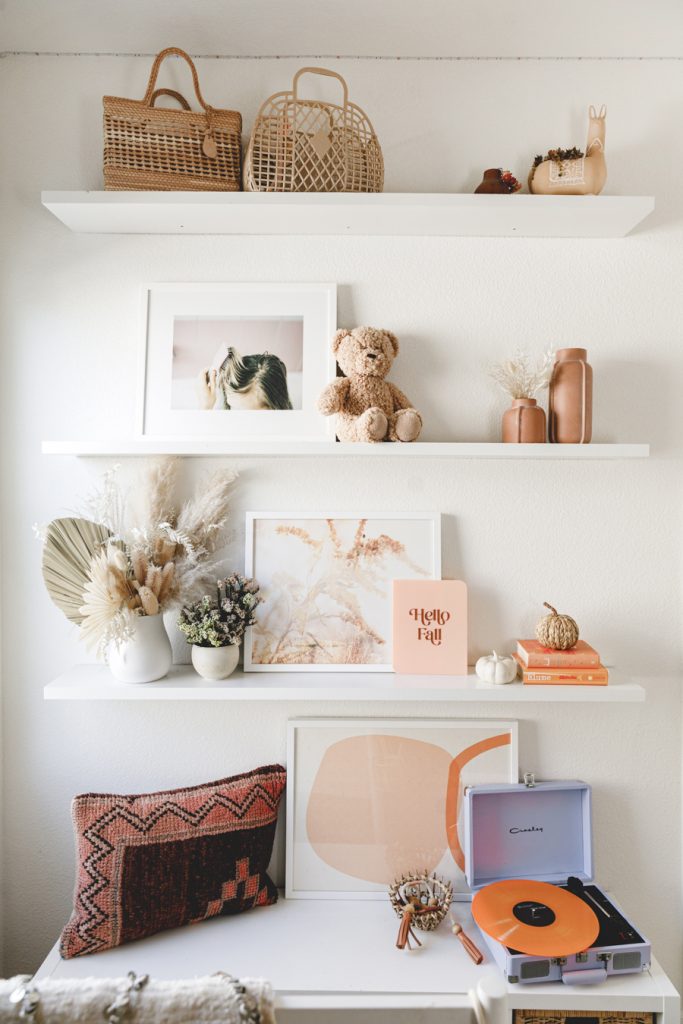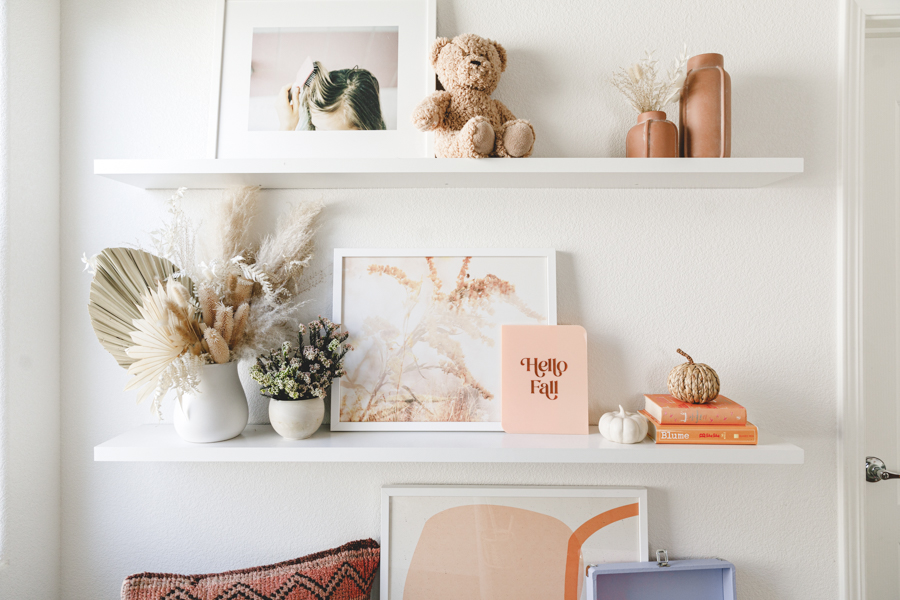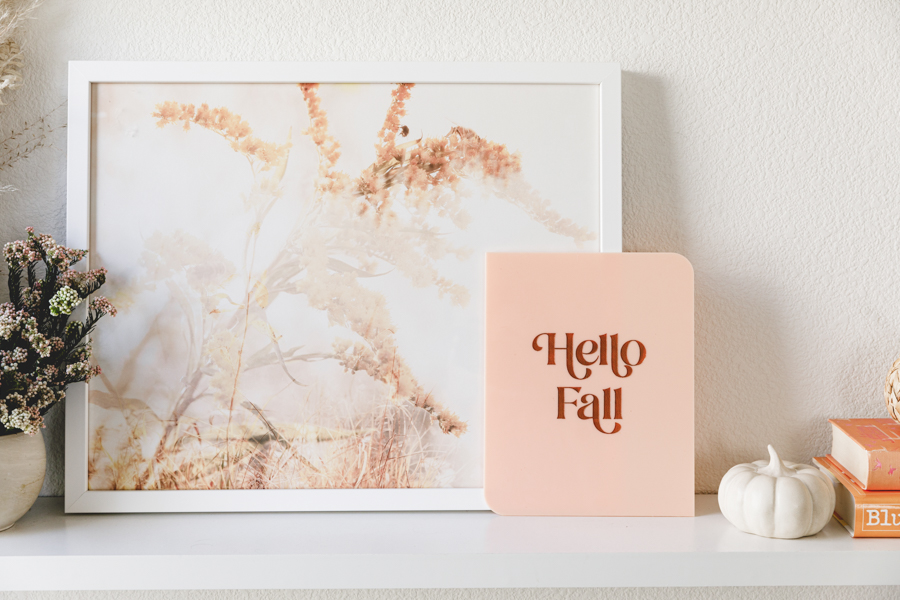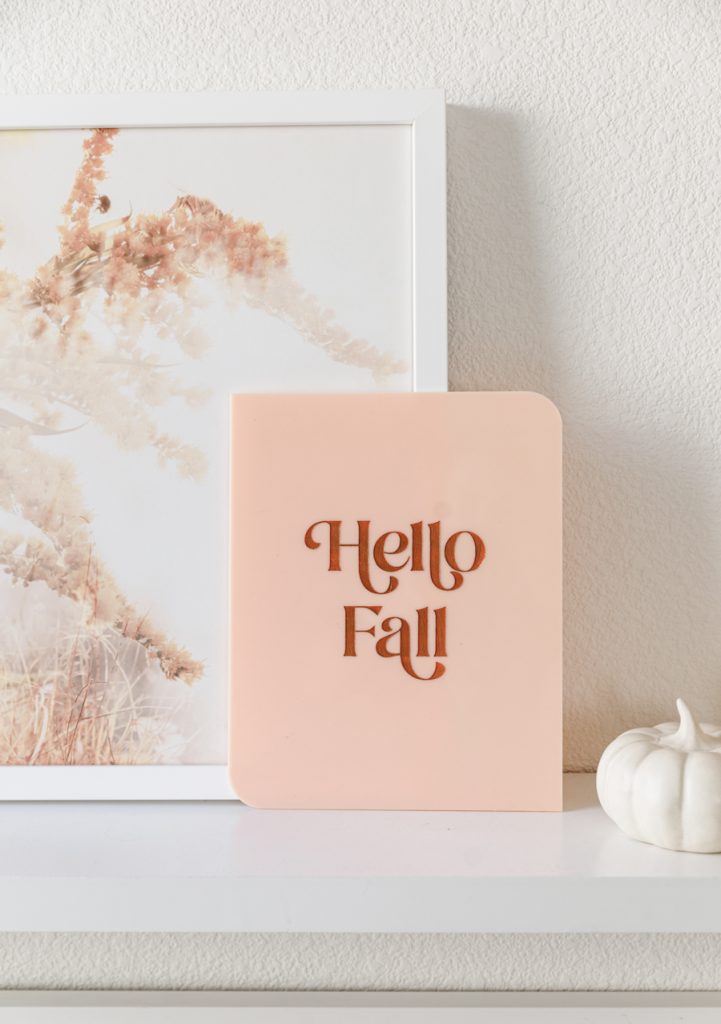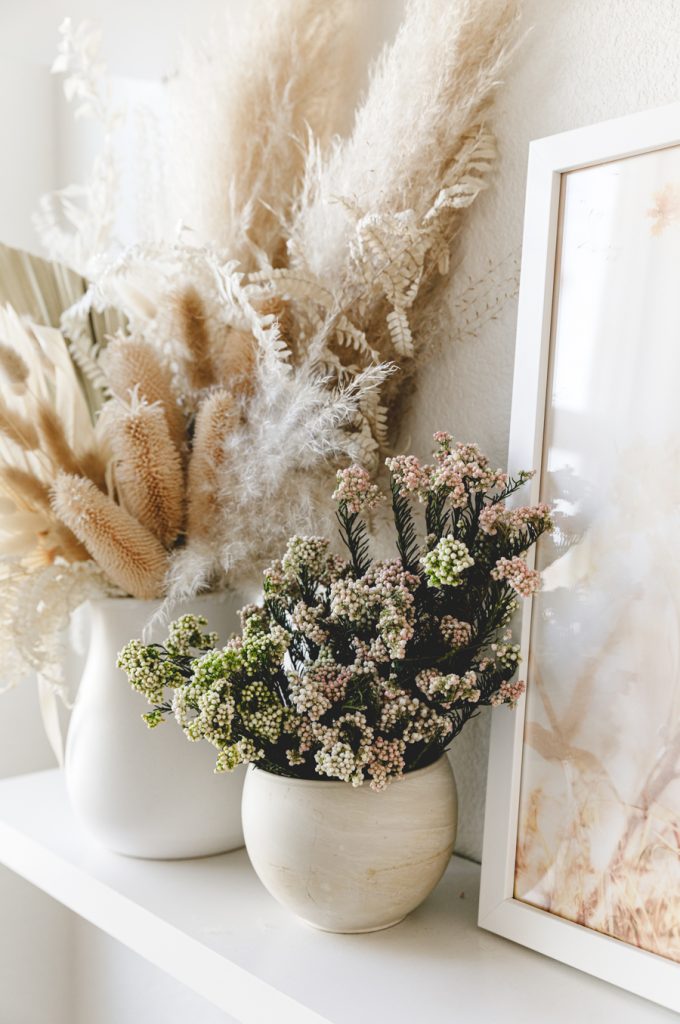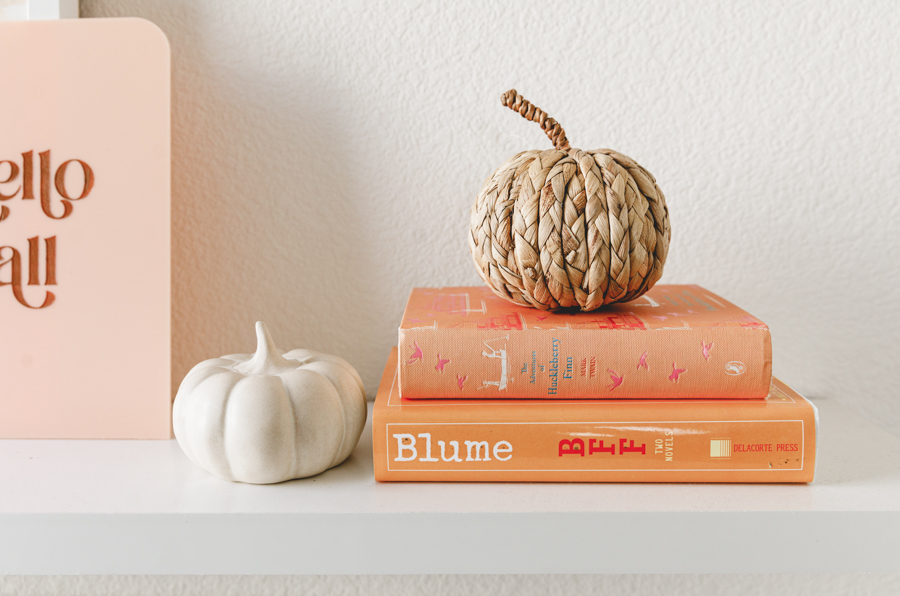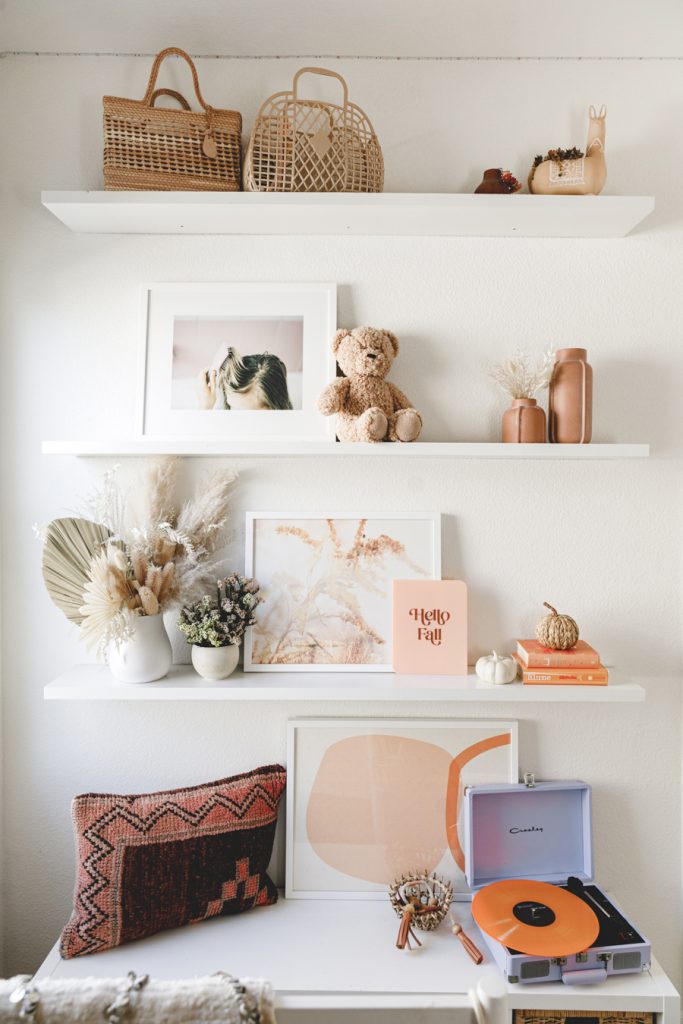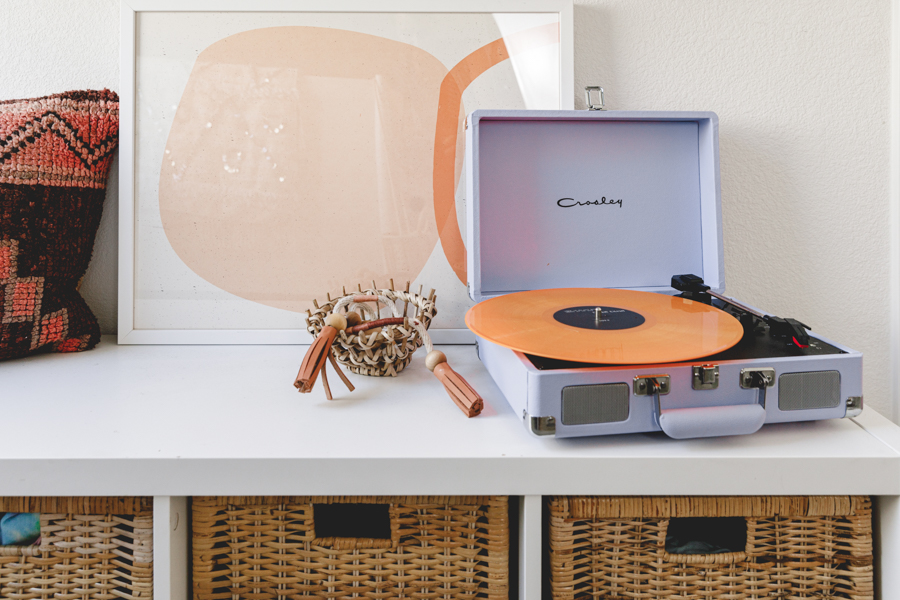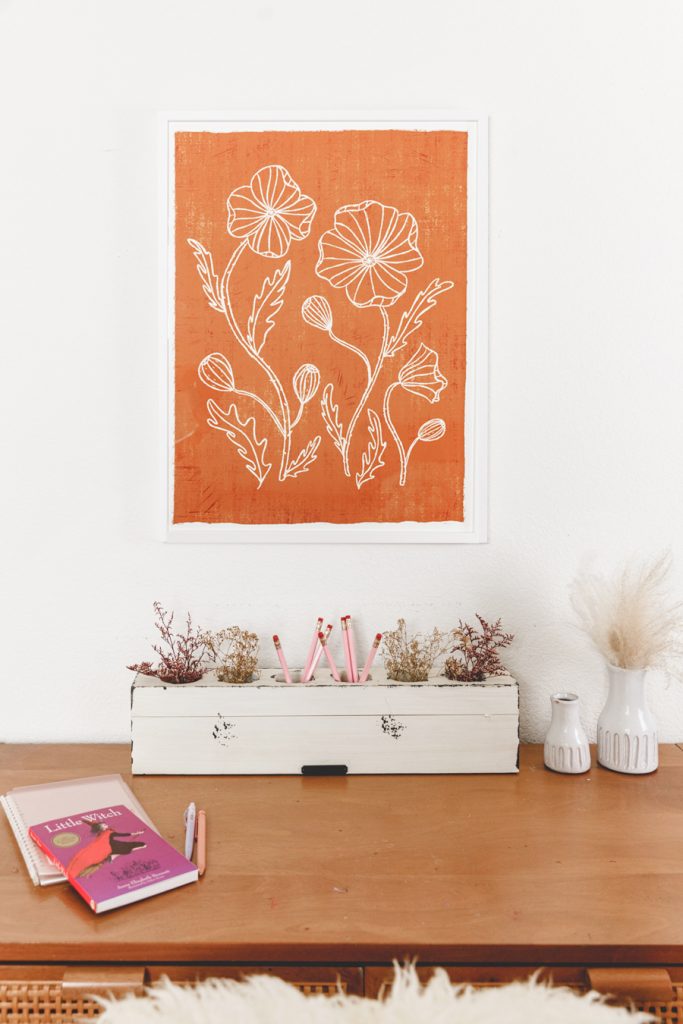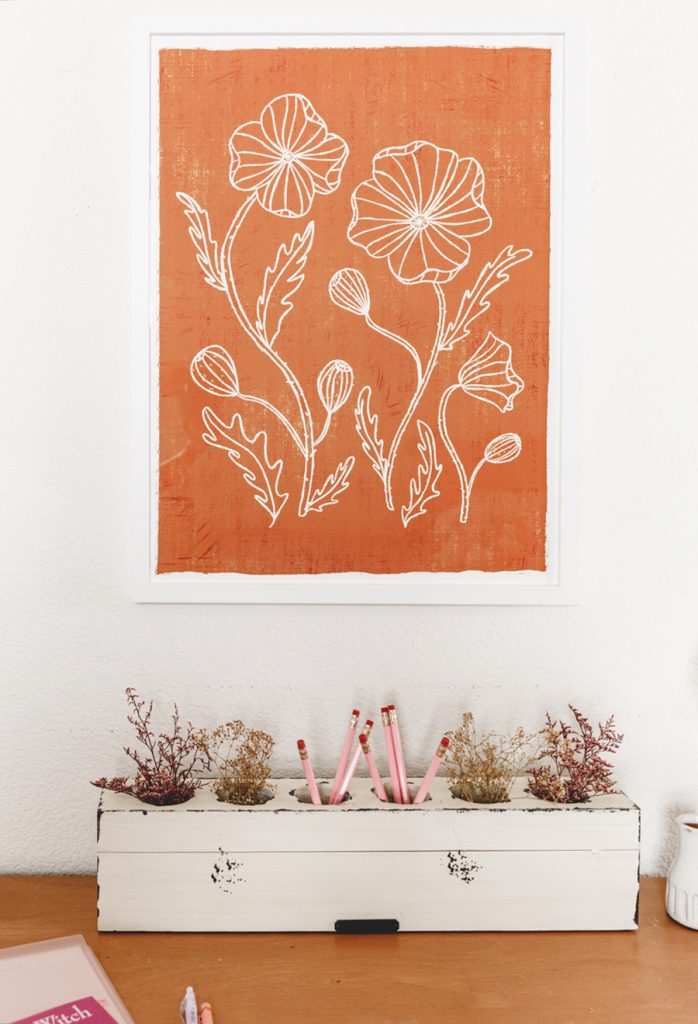 Shop Dylan's Shelves Here!


Jett's Shelves
When choosing art for Jett's shelves, we went with darker muted colors to tie in with what he already has on his bookcases. The 1st one we picked out was the Path art print that brings in some abstract mid-century vibe. A fun neutral neon-inspired Carpe Diem was added for some daily motivation to seize each day! This goes great with the Let the Good Times Roll Art Print that sits behind his Crosley Boombox. Which, by the way, records songs off the radio with a tape cassette. You remember those days, right?!? Finally, I added some more neutral tones with this cool Memphis Art Print. He is a big car guy right now, so this shelf was a perfect home for that cool car print. Added in some wooden pumpkins for that fall feel, and I kept up some of his legos he built that had those fall colors we love so much! Lastly, Proper Letter's Fall Sign that we love so much!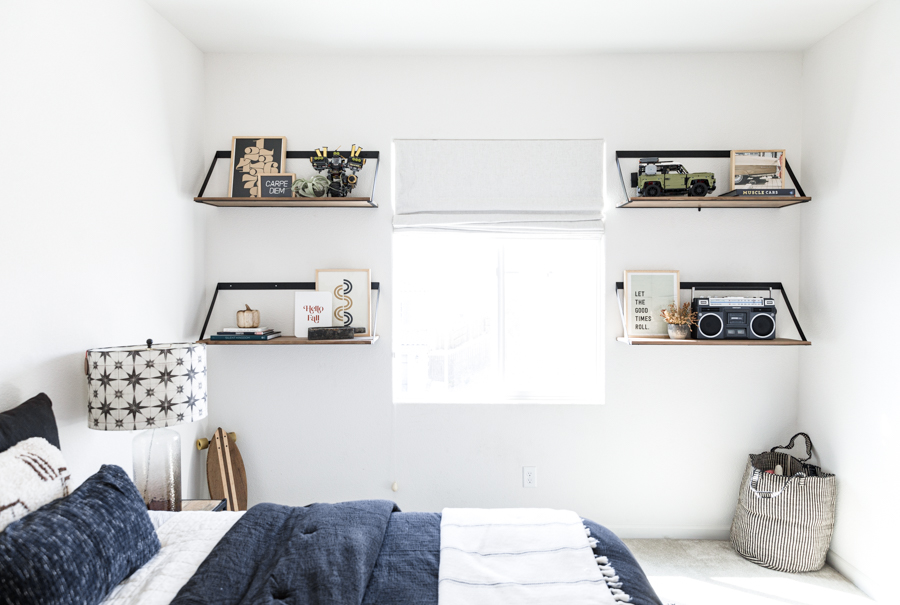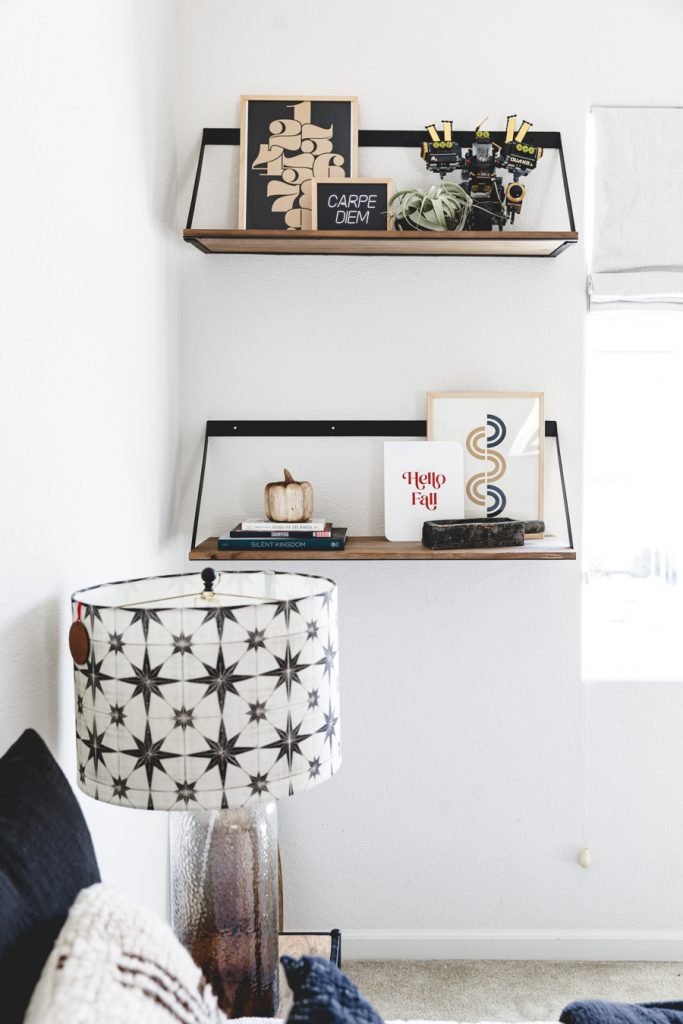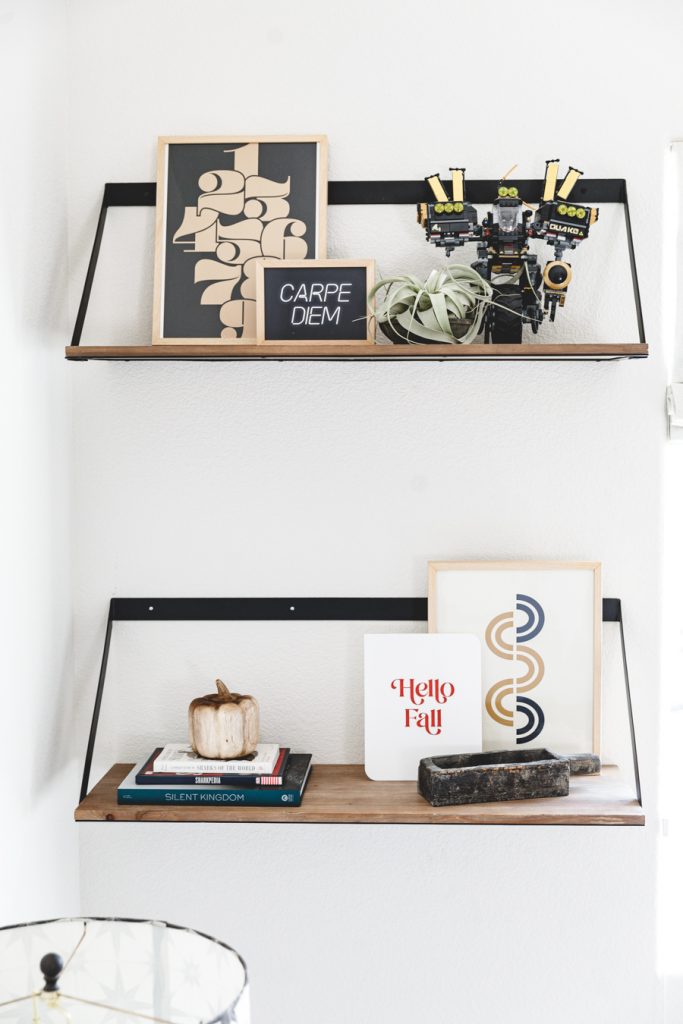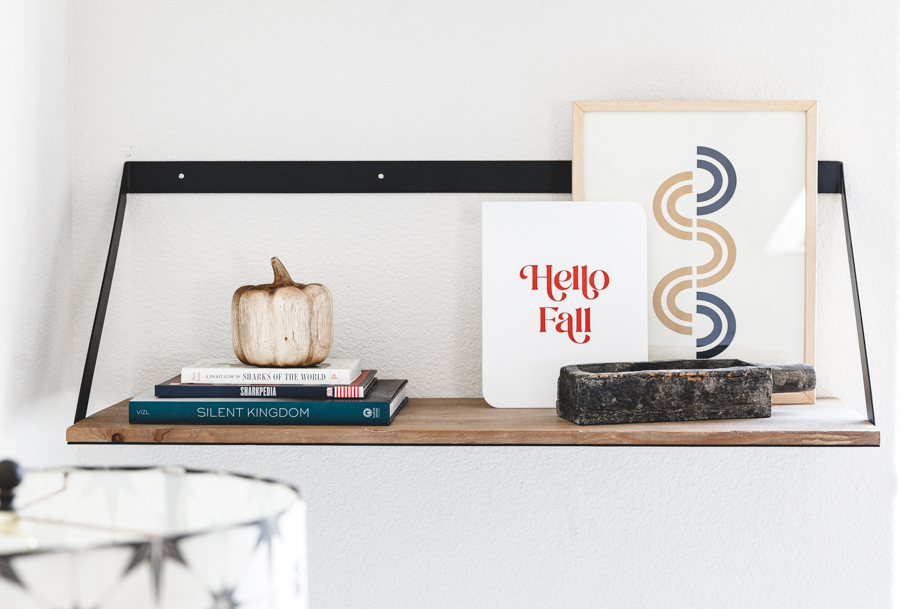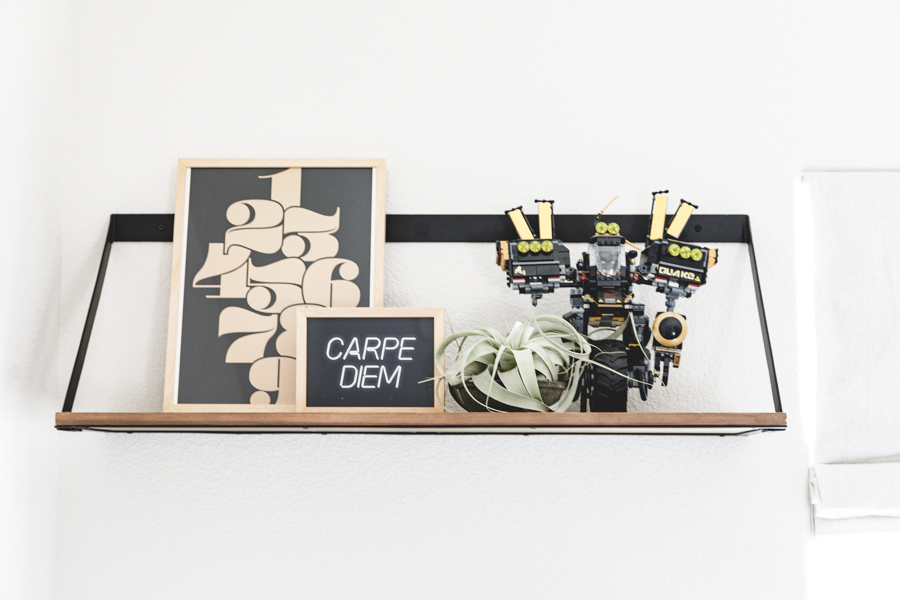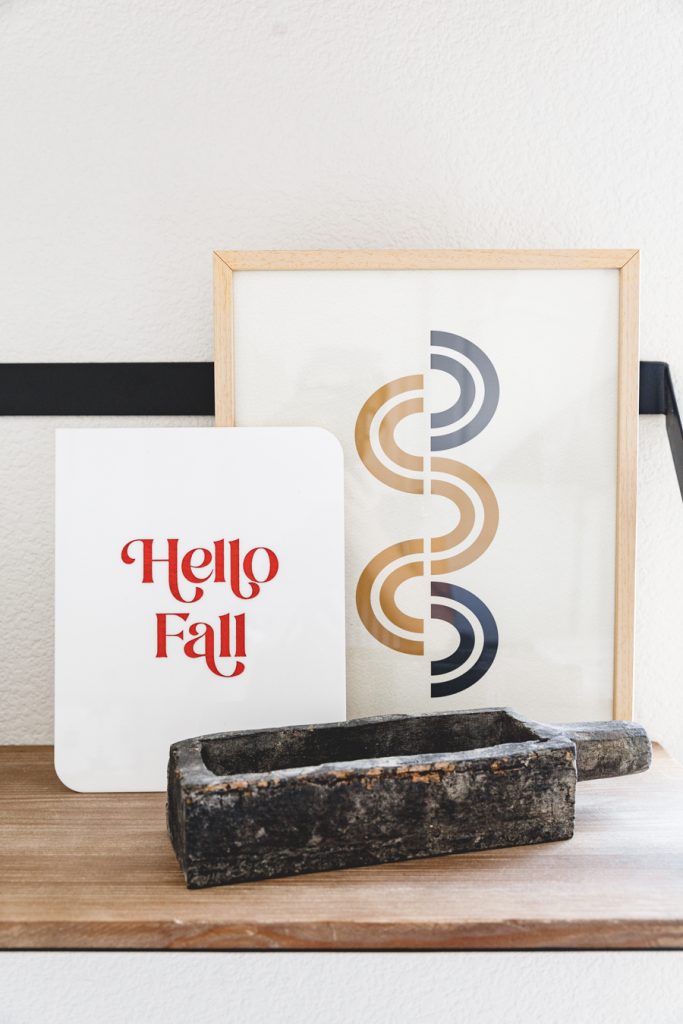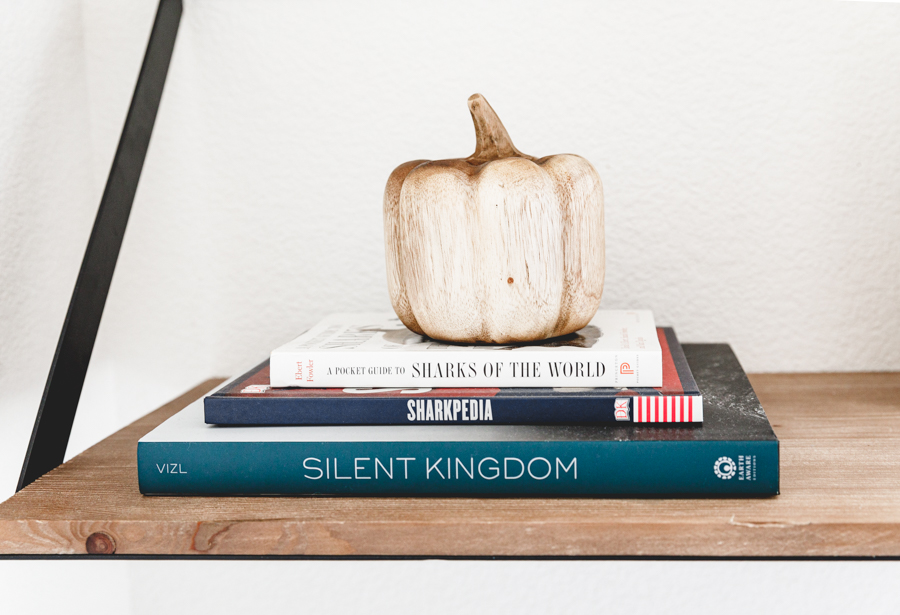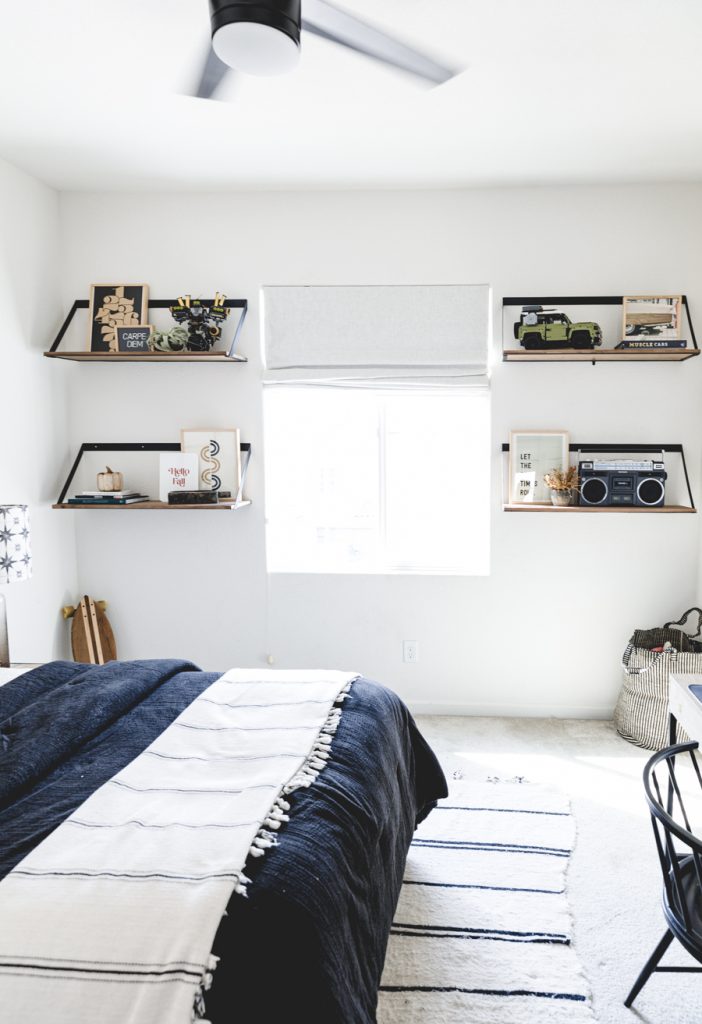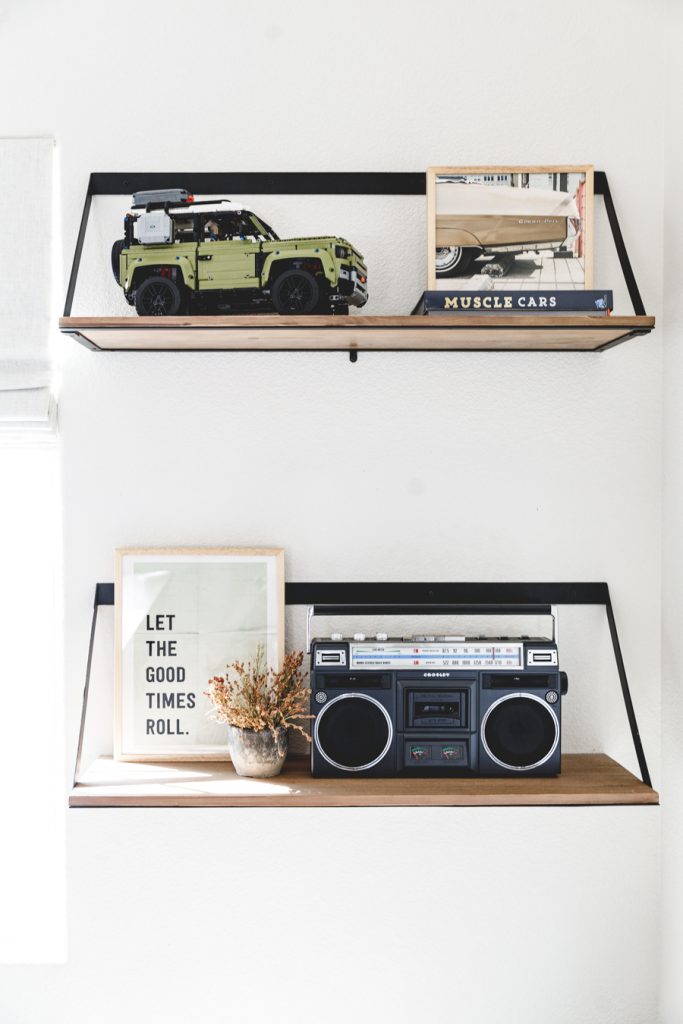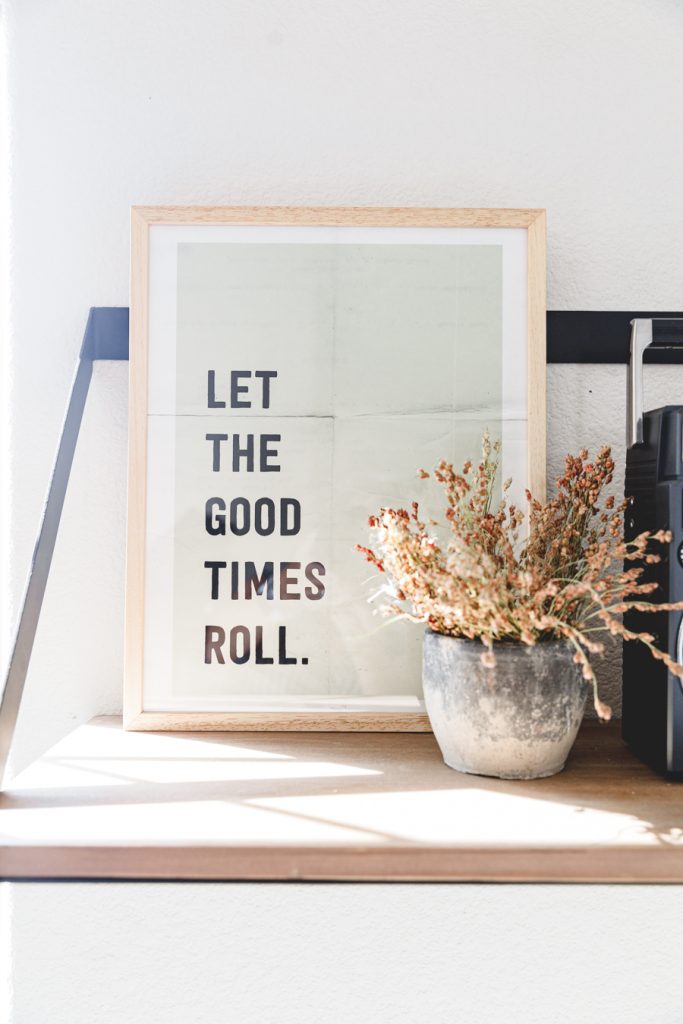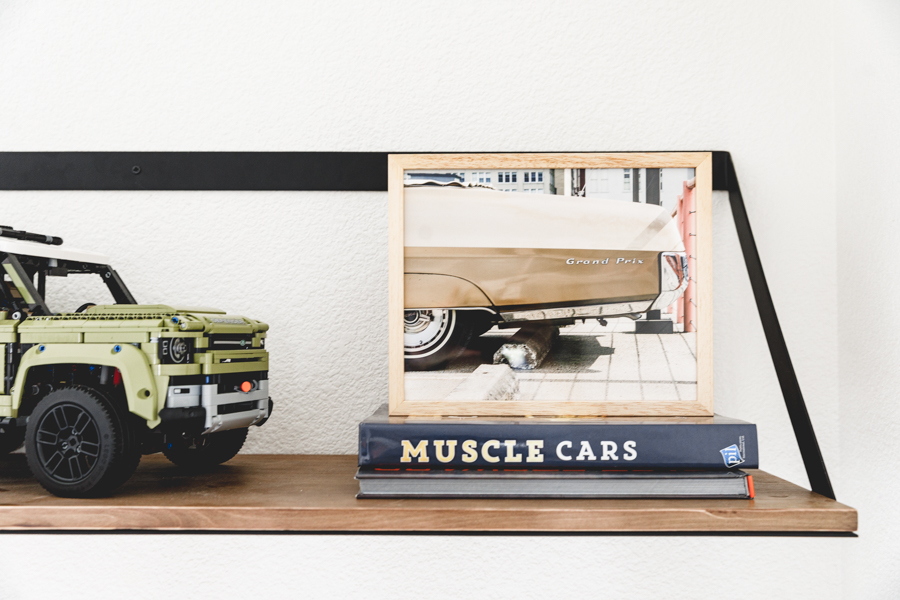 Shop Jett's Shelves Here!




We are so excited for fall, especially when you have your house decorated with such beautiful prints! Hoping this gave you some fun ideas to add to your home for fall!

xx
Jacquelyn and Abby