One of our favorite holidays is right around the corner… The 4th of July!!
There are so many reasons we love this special holiday… The patriotic feeling it brings, fun family time, the festive foods, and of course…. FIREWORKS!!  This year we wanted to try and keep things simple with a backyard party including our littles; it sounded like the perfect fit!  We teamed up with a few of our favorite vendors to make this one happen and we're excited to share all of the prettiness with you today!  All of this inspiration can also be seen on Lauren Conrad's website today as well, with some of the tips we are giving out below on how to throw that fun & festive 4th of July party…
Photos by that little firecracker, Megan Welker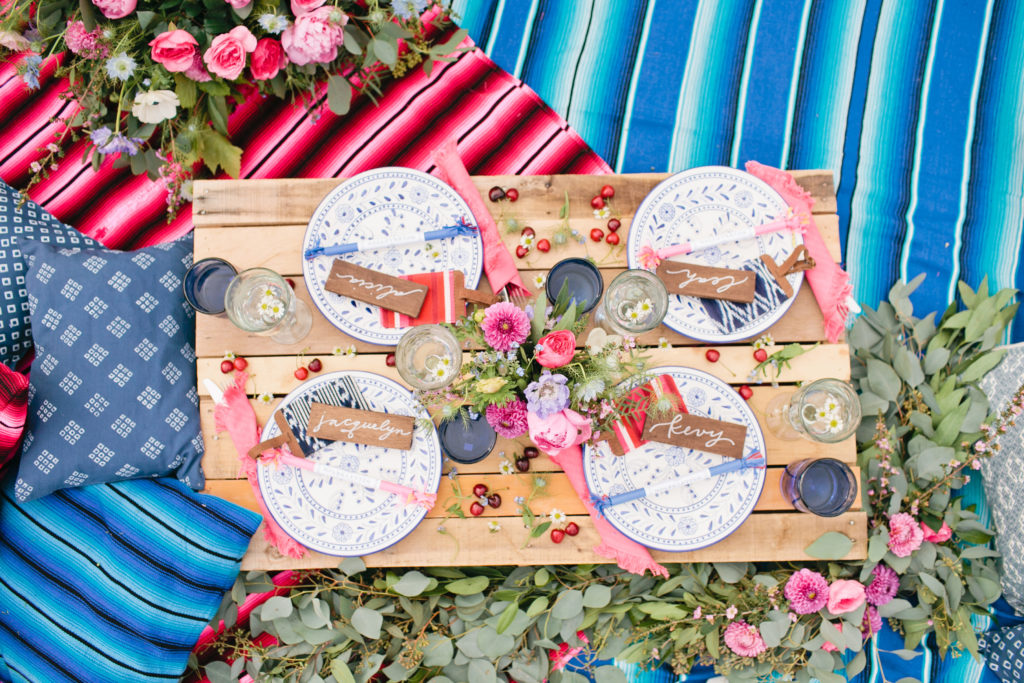 4th of July Party Tips
1. Get Festive!  With any holiday, when throwing a gathering you really have to get into the spirit!  So really just go for it as far as colors and decor to create the perfect atmosphere, and have fun with it while you're at it!  Embrace whichever holiday you are celebrating and make it your own, in our case we were celebrating the 4th of July, usually you see the colors Red, White & Blue… We went a little more with what we love and did Pink, White & Blue!  It still turned out super fun and festive but we were able to make it our own style.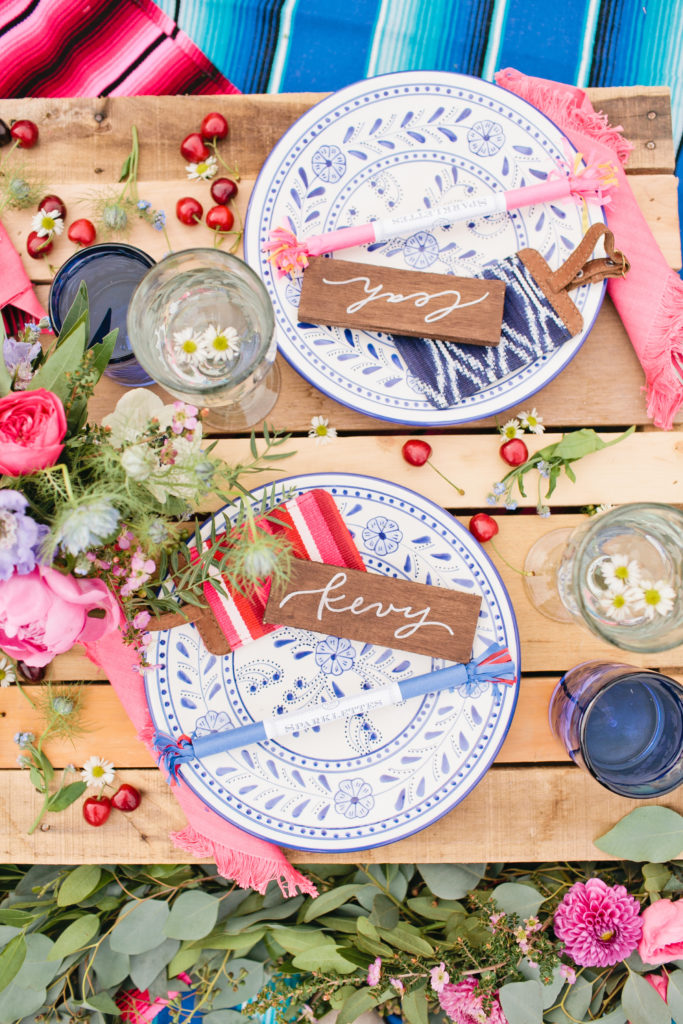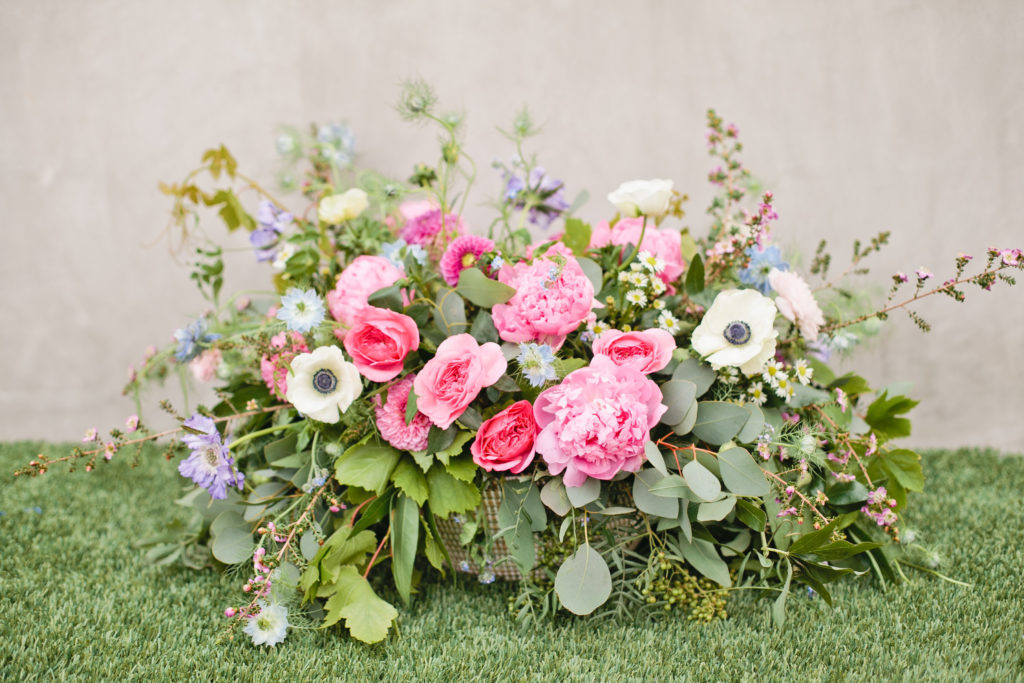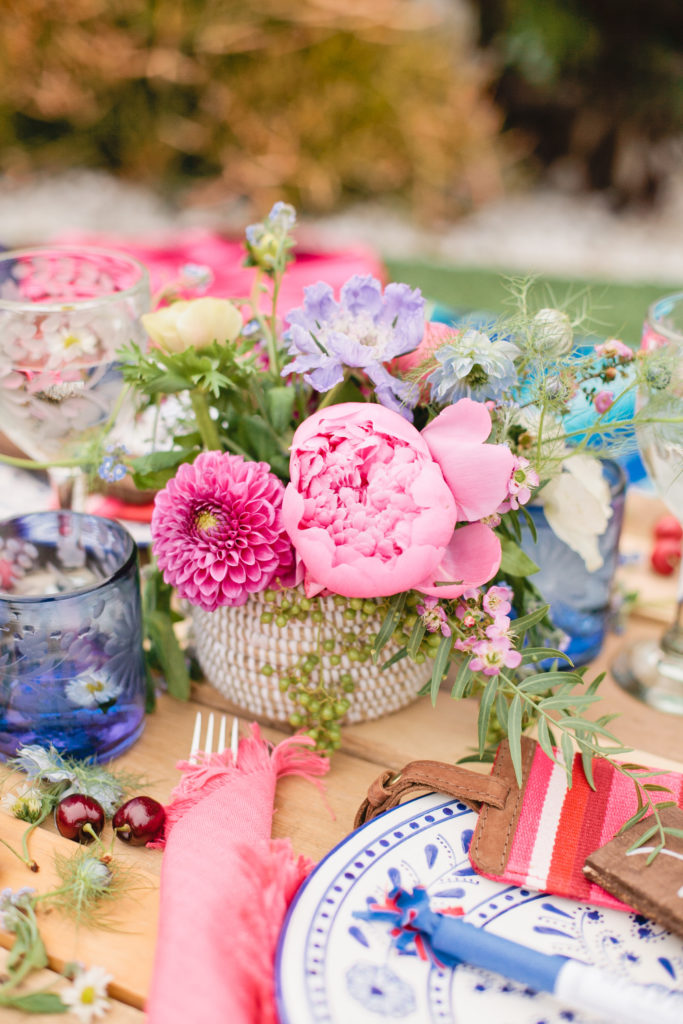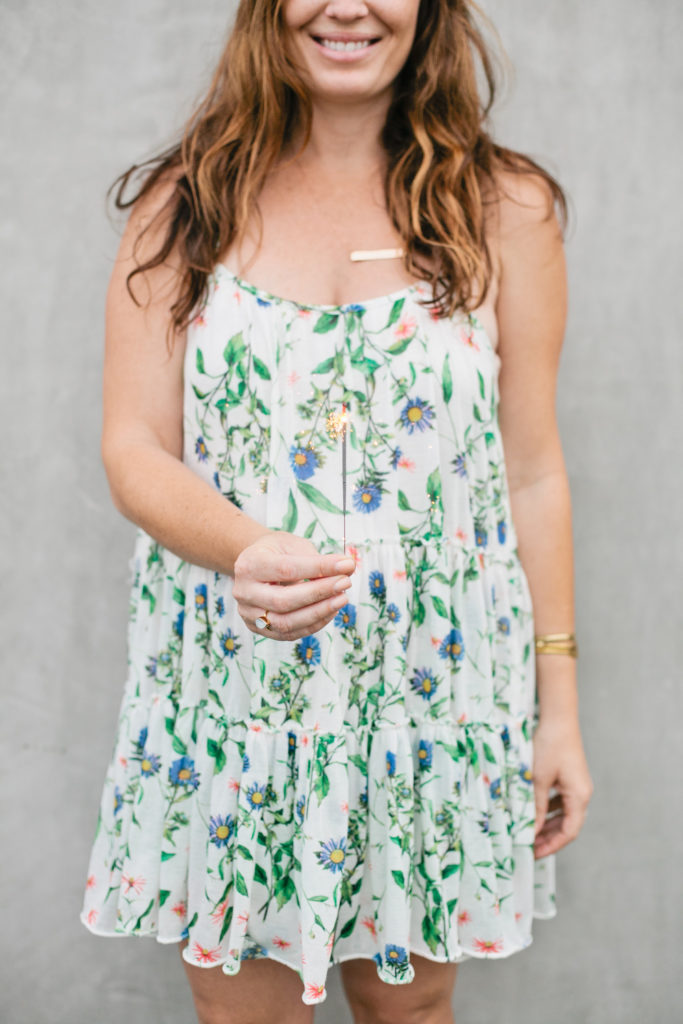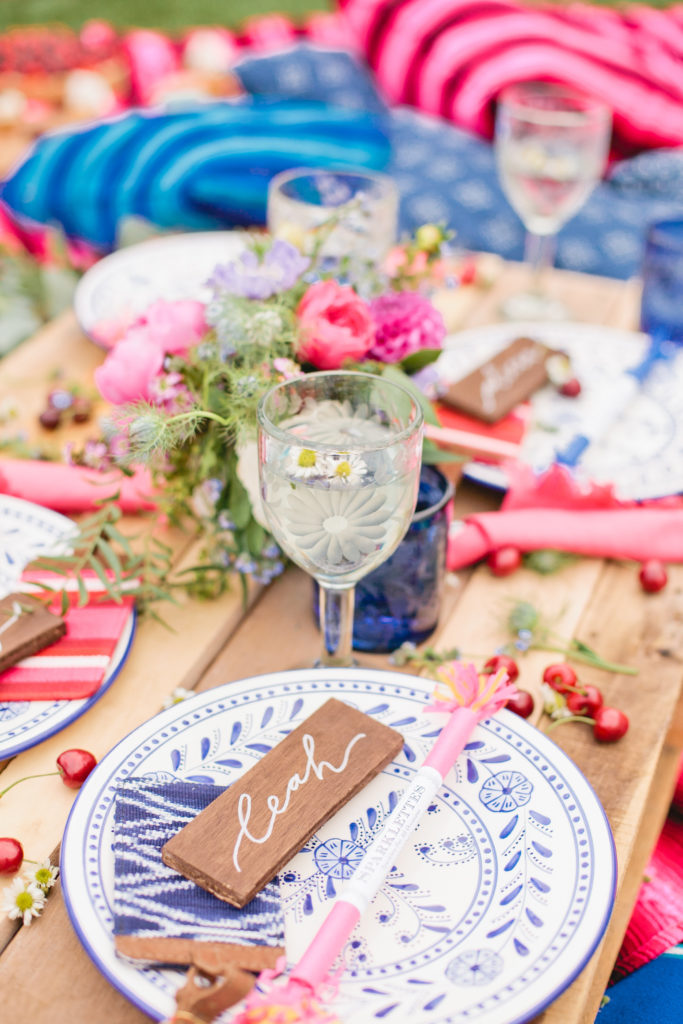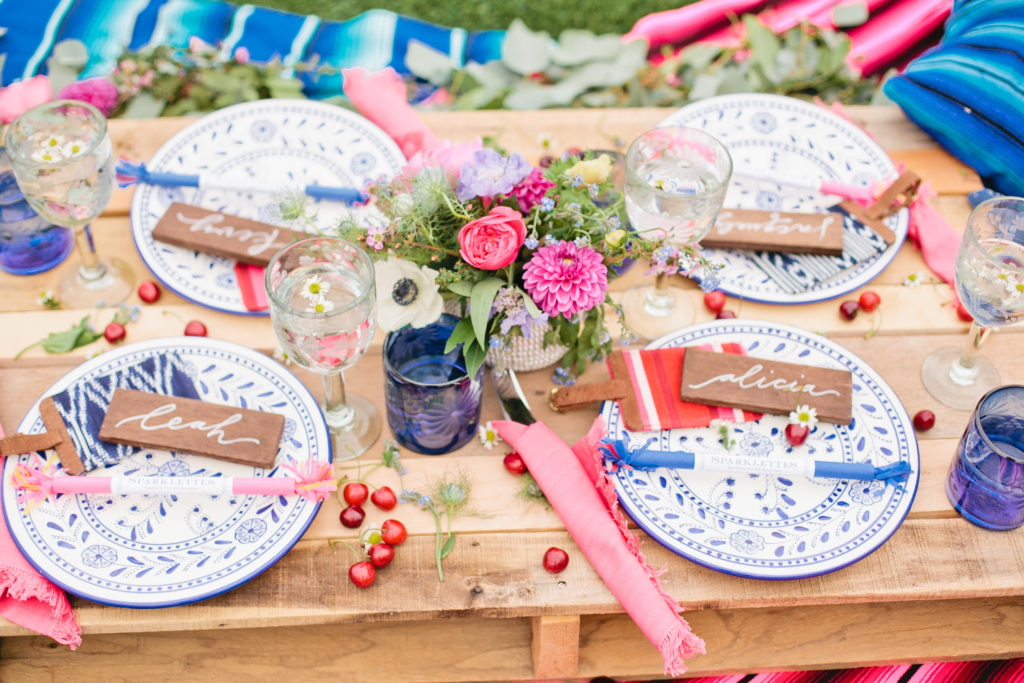 2. Go Casual!  For a Summer soiree it's nice to just be casual and not deal with so much fuss…  The days are longer, the weather is amazing, why not be outside and enjoy your surroundings.  Whether you have a backyard or you are at a park or the beach, bring blankets and pillows and make it a fun casual affair on the ground!  Less fuss and more fun!  We added a simple wooden board one of our husband's made out of left over wood scraps as the table.  It was fun and nice for everyone to hang out and be comfy, not at a fancy dinner table for once!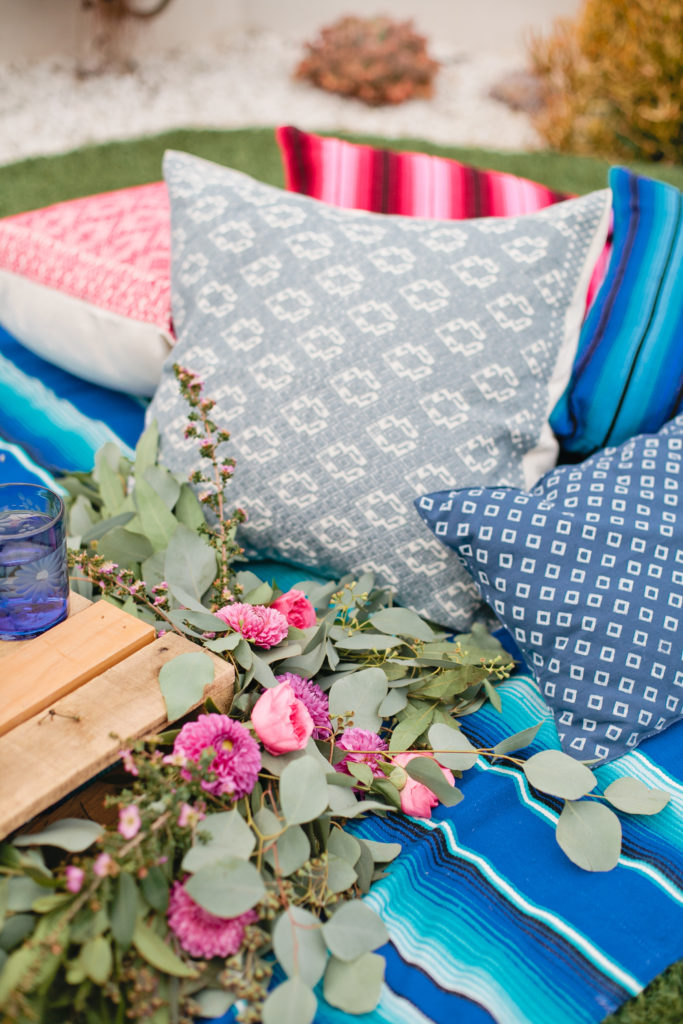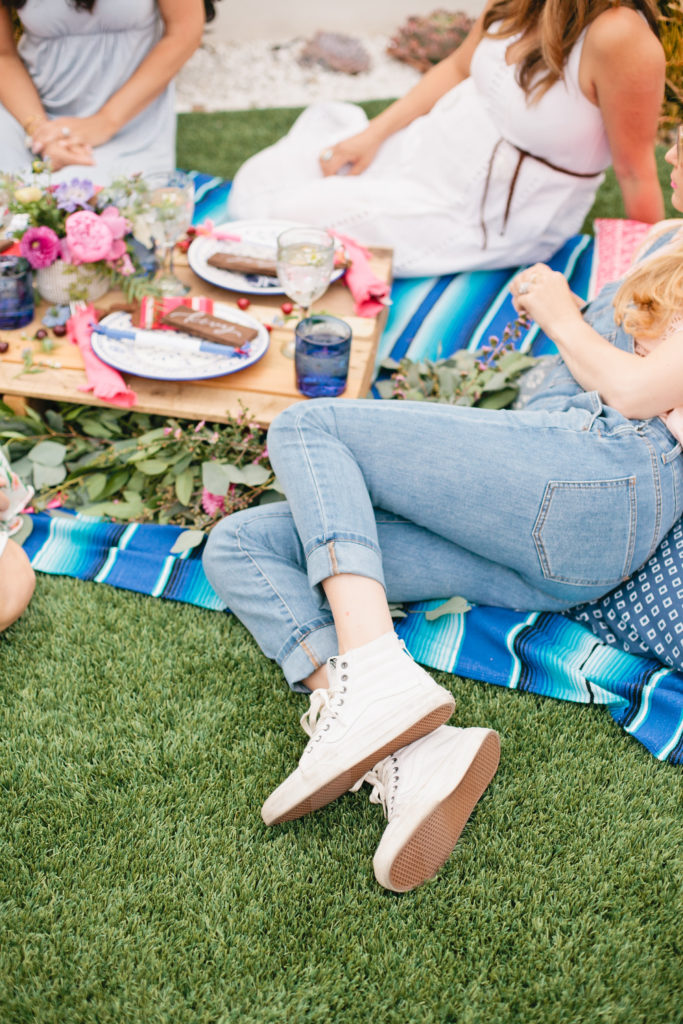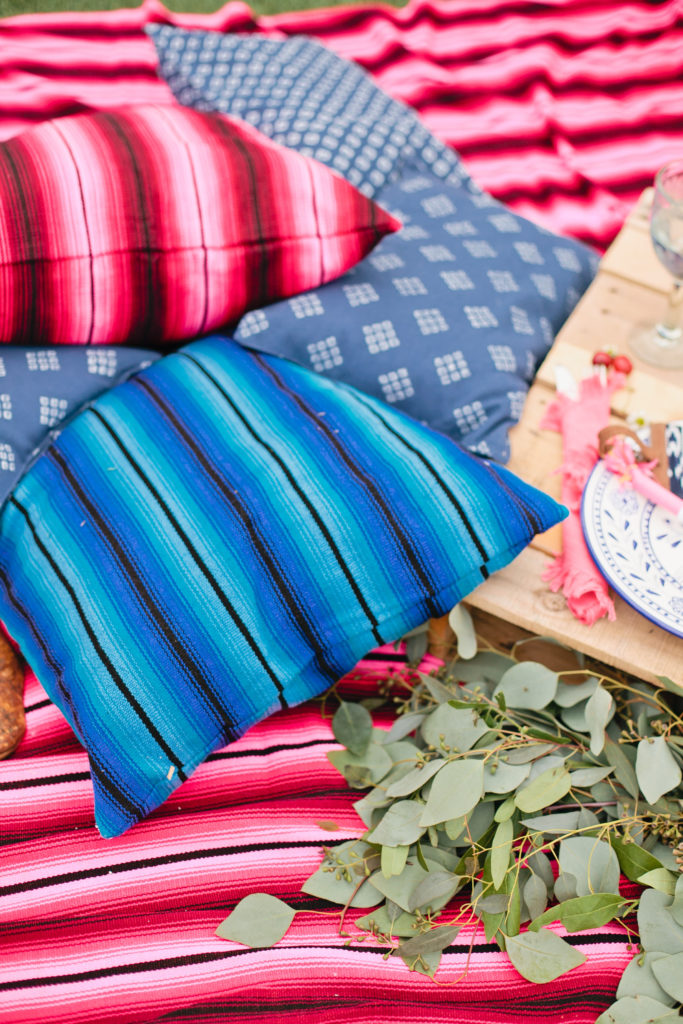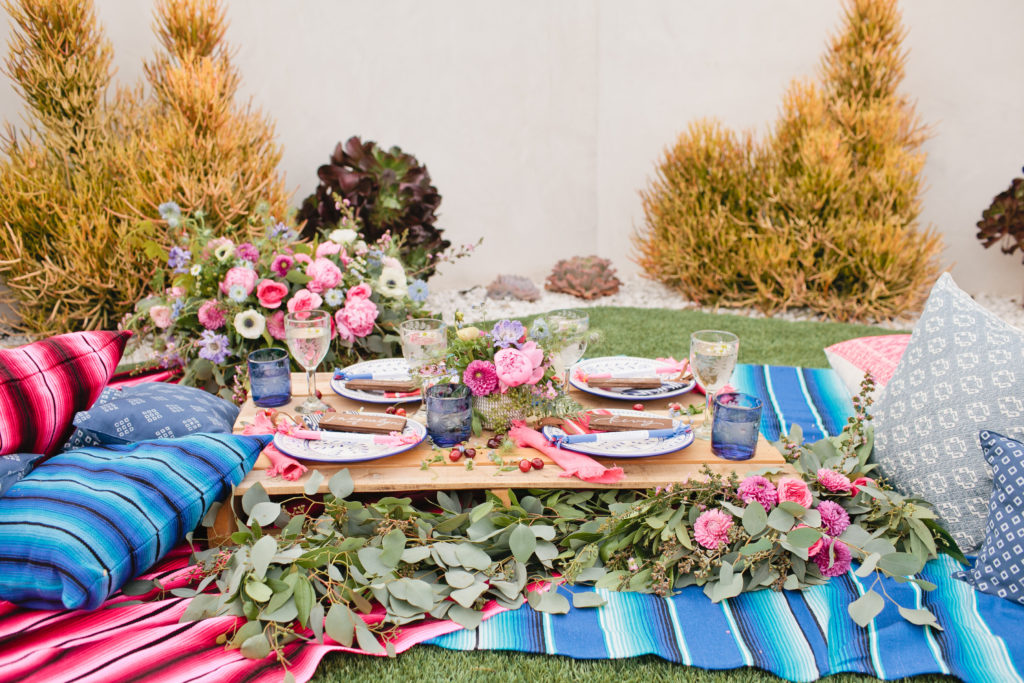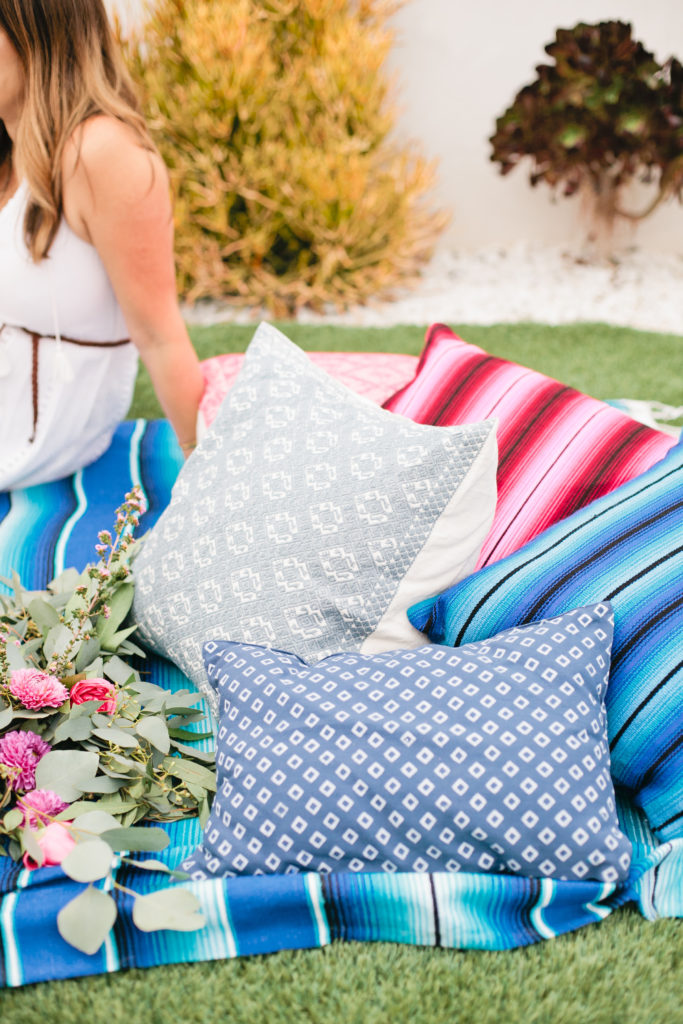 3. The Details!  With any event we throw, it's all about the details…  You may have all of the essentials you need, but it's the details that will have people saying what an amazing party that was!  Start with your invite, we always love getting something pretty in the mail or even in our email, it adds a nice touch to your guests and shows that you took the time to start your party off right!  Having small touches like signs through-out the party, place cards, and items for your guests ready to enjoy the party (in our case fun sparklers) show that you thought of them and wanted them to feel special at your event!  These are the pieces that will have them saying the next day "Wow, that was one amazing party!"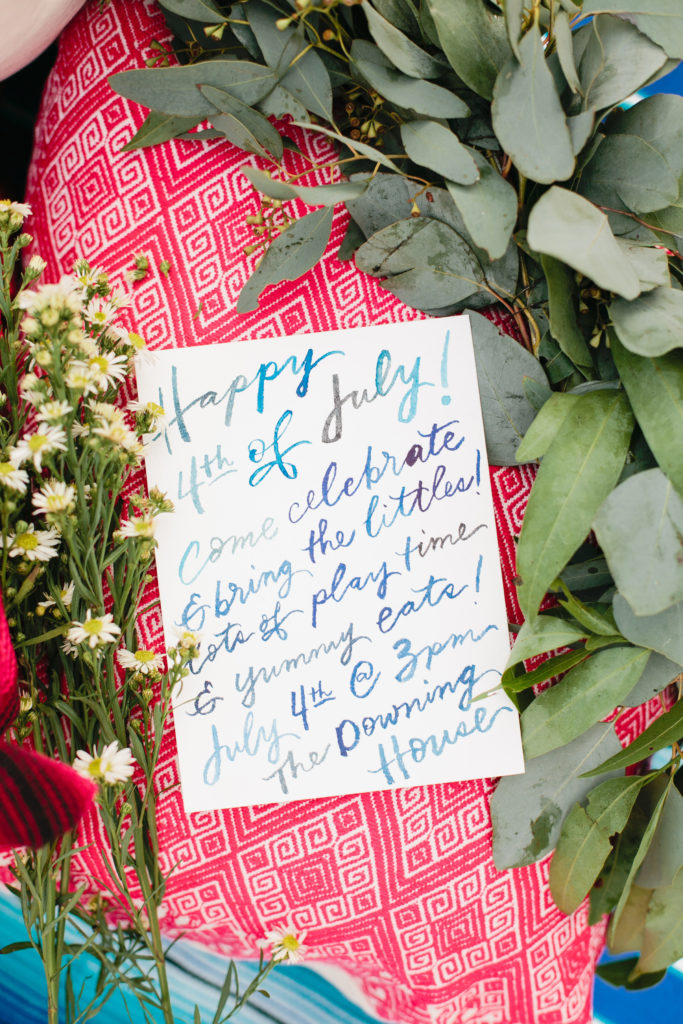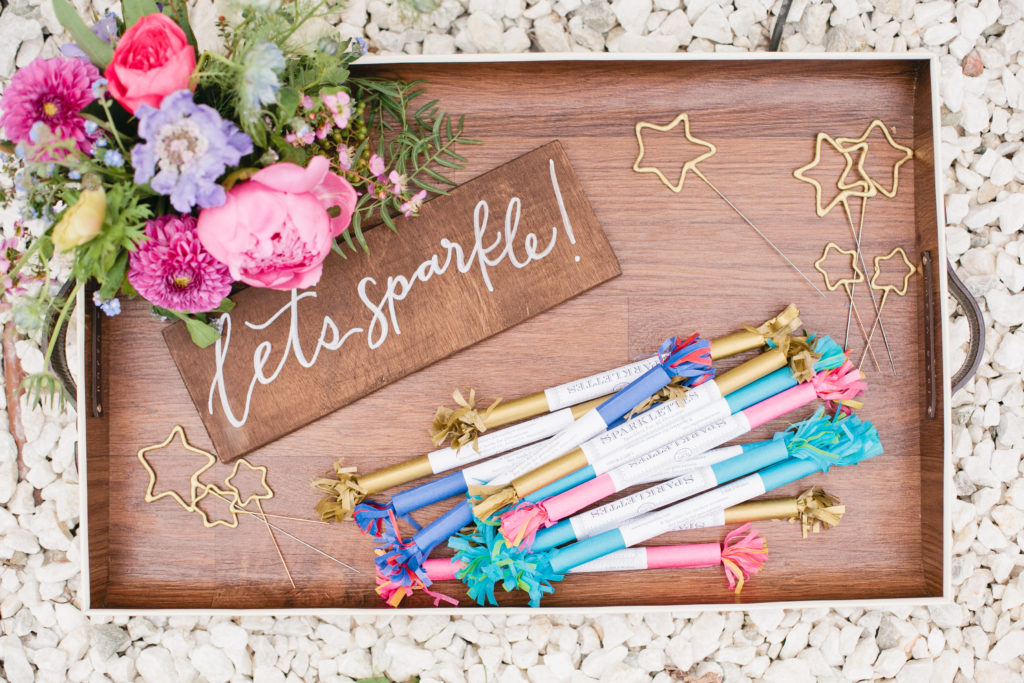 4. Know Your Guests!  Throwing this party you are responsible for catering to your individual guests, you want each person to feel special!  If you are like us and at an age where your guests have kids make sure they are included, have special treats or activities for them.  If you know you have a vegetarian guest have some options for them to eat.  People always remember when you go that extra mile, and this will not go unnoticed!  We guarantee you will be making their day that much happier and memorable.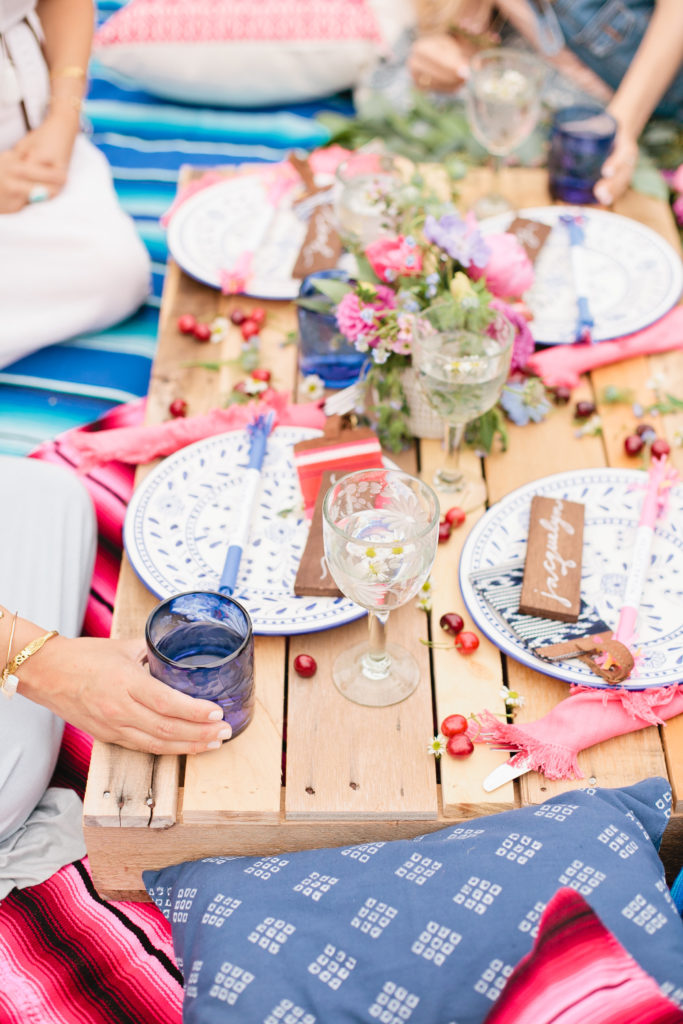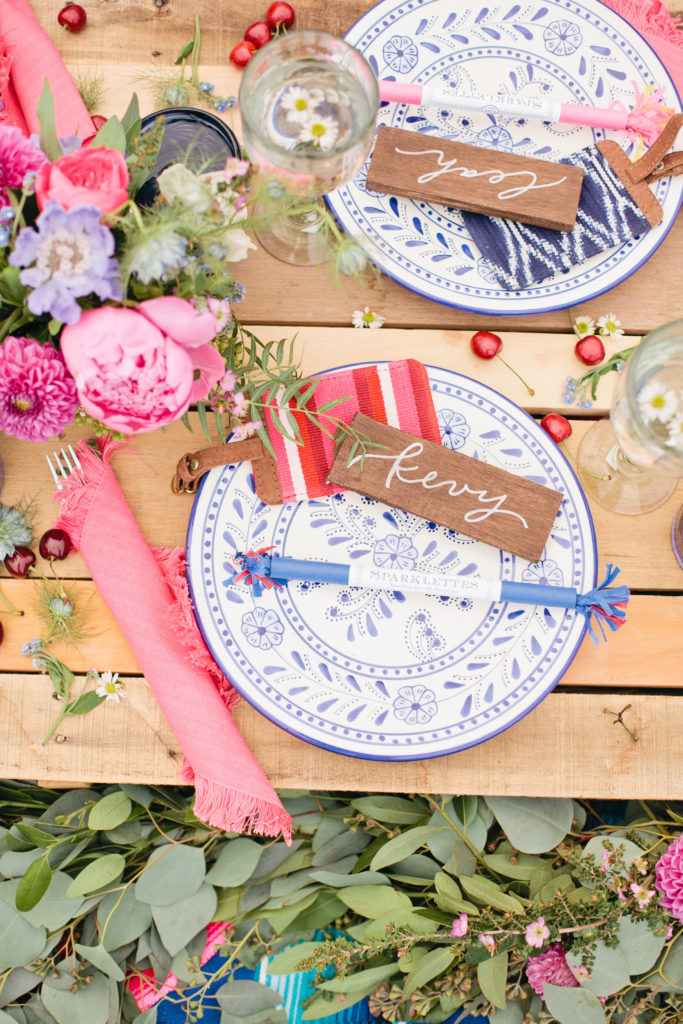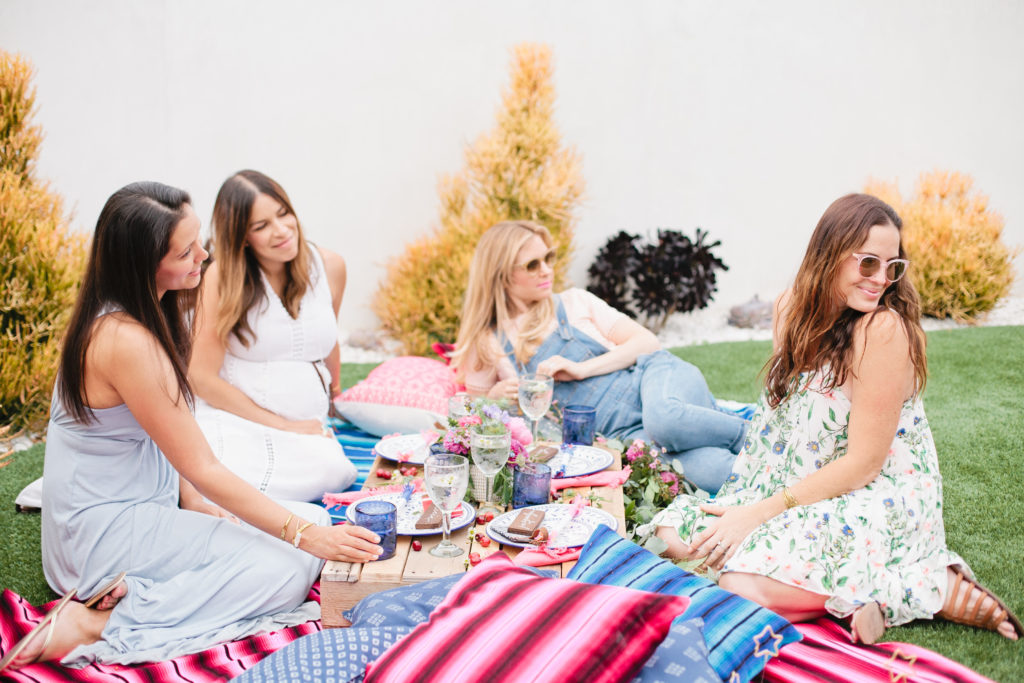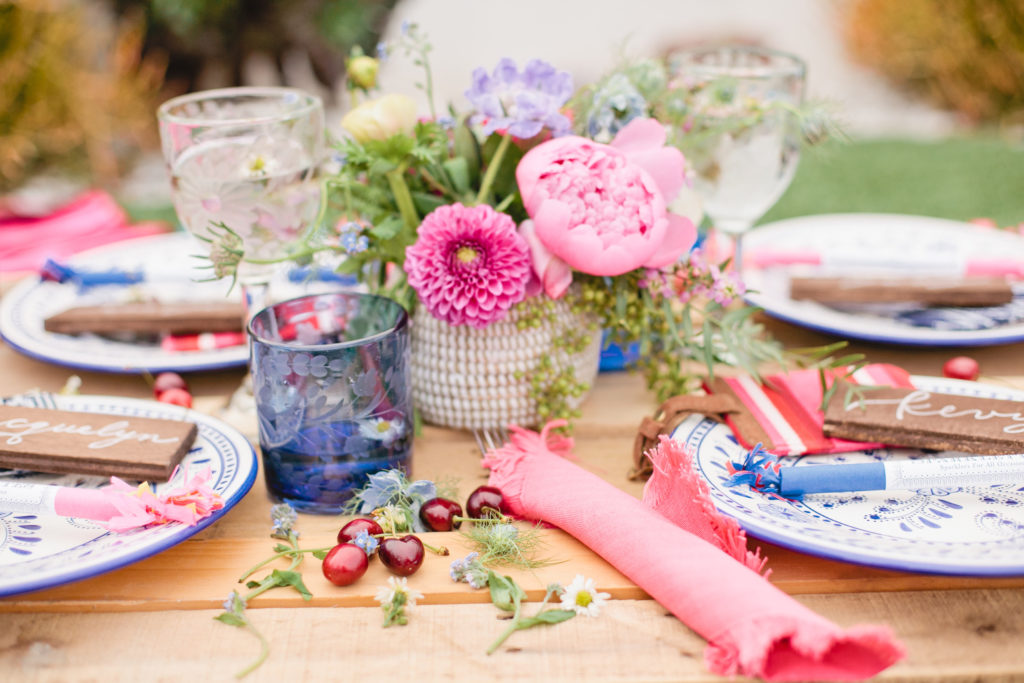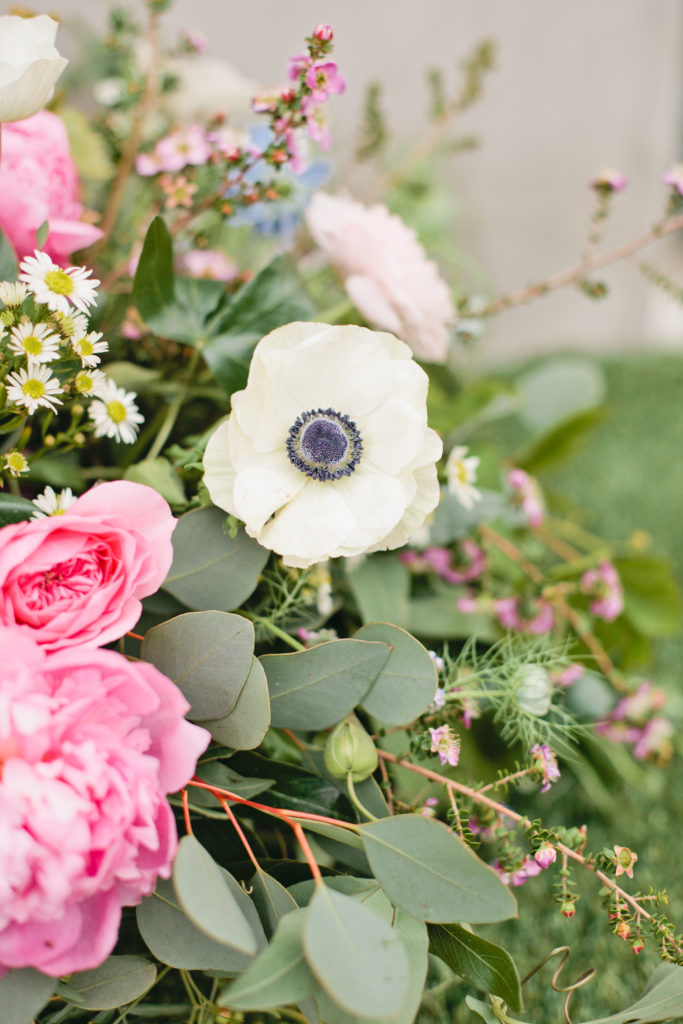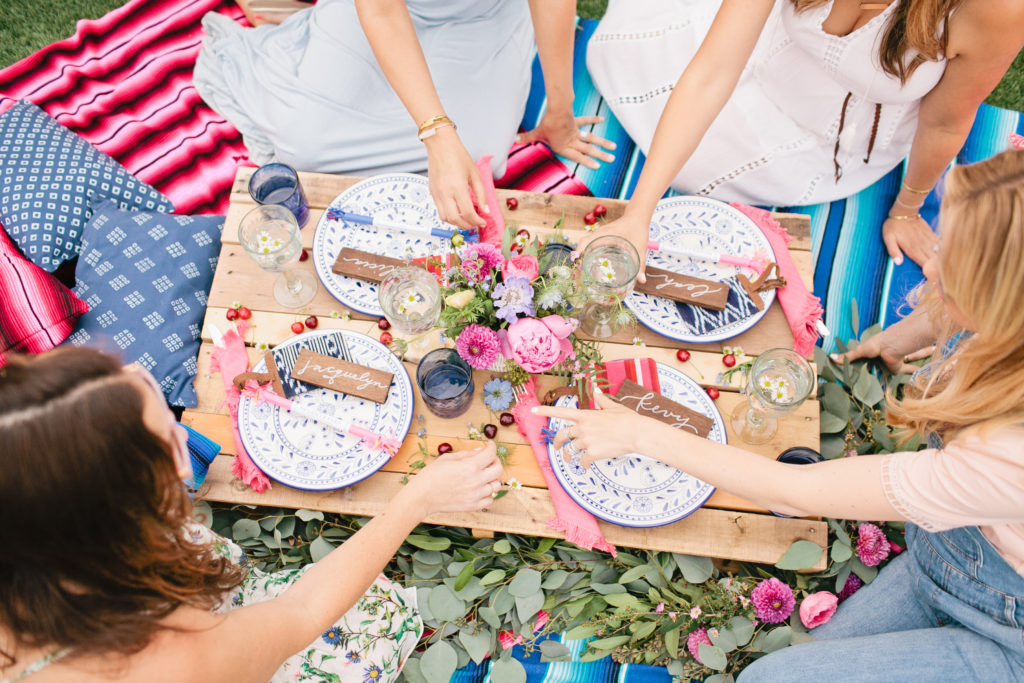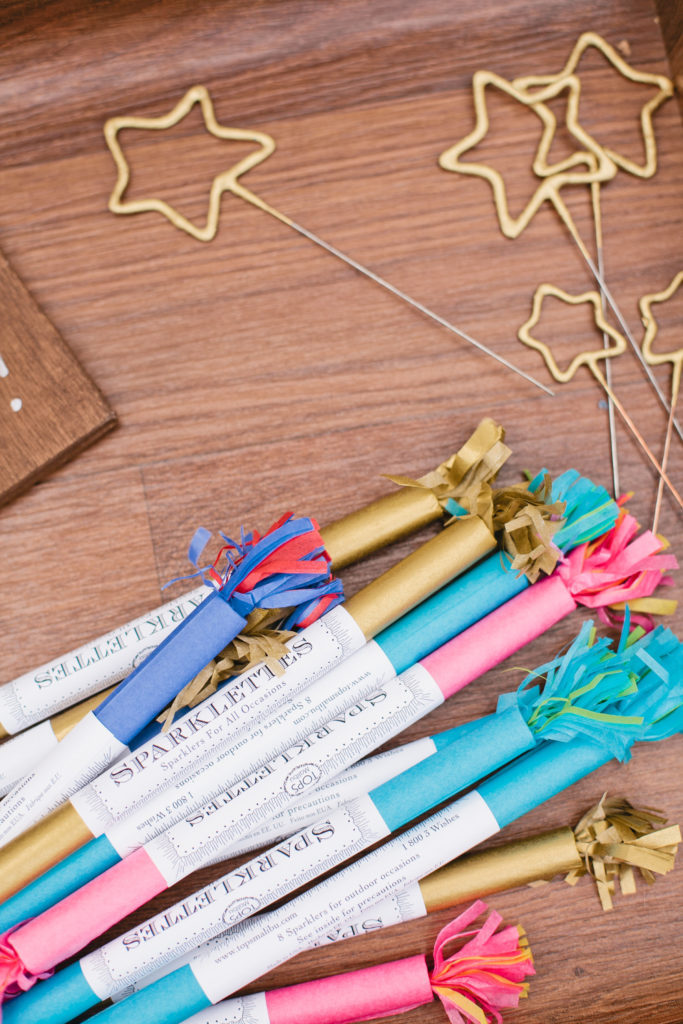 5. Desserts!  When hosting a party food and beverages are obviously key, but something you should never skimp on in our opinion are desserts!  Who doesn't love them?!  They are always a crowd pleaser…  And with the Summer season in full swing there are so many yummy fruit options that can be a lighter and fresher alternative to what you would normally serve.  Plus, desserts are some of the last things your guests will taste, last chance to make an amazing impression!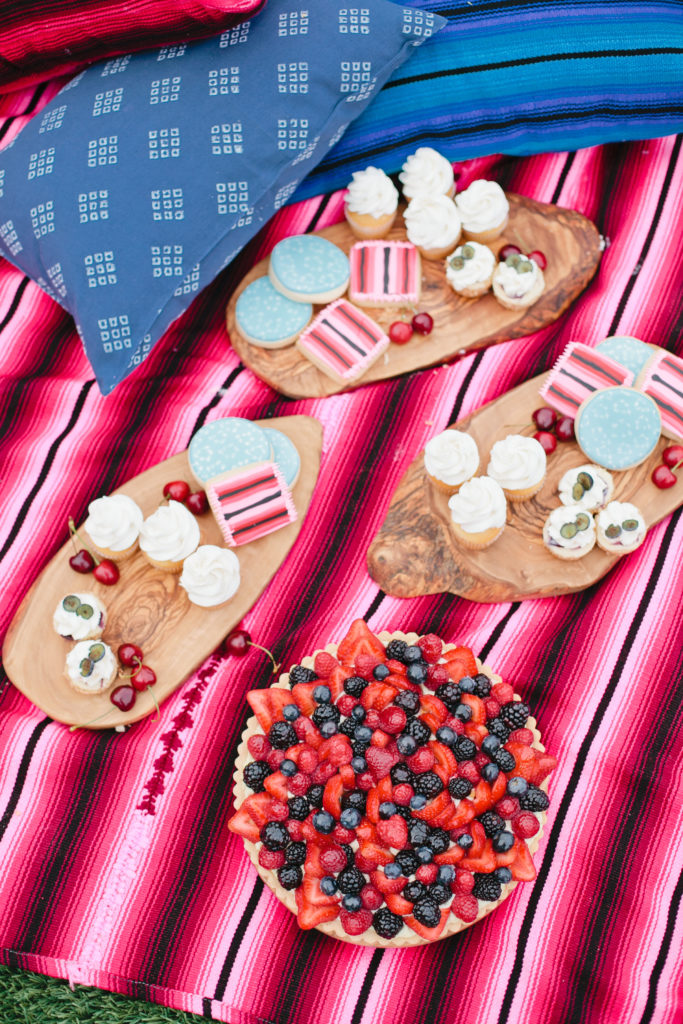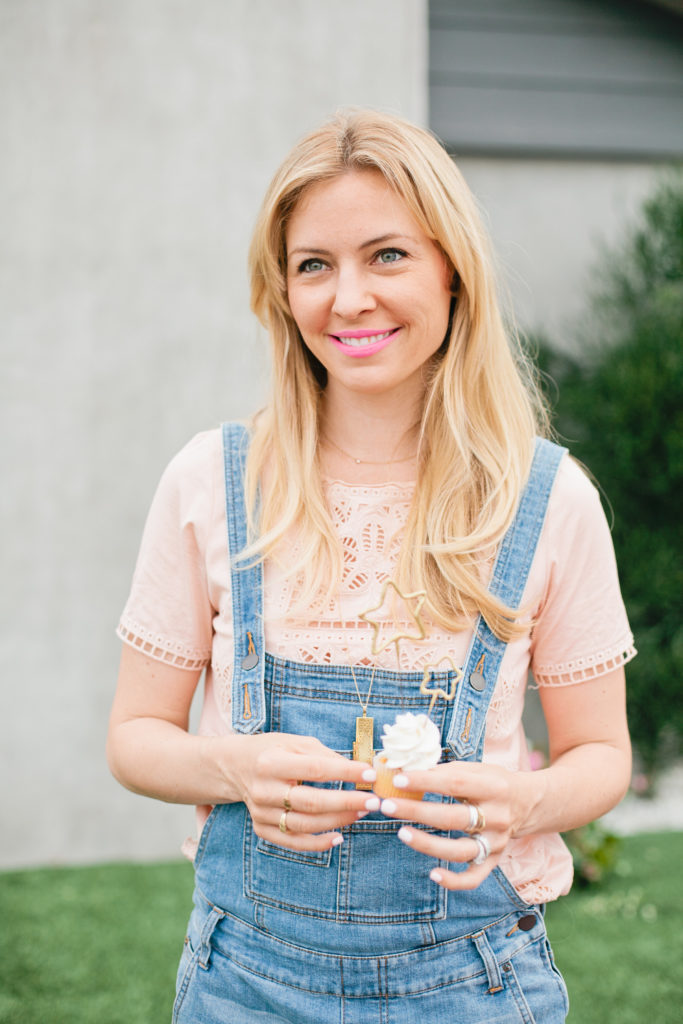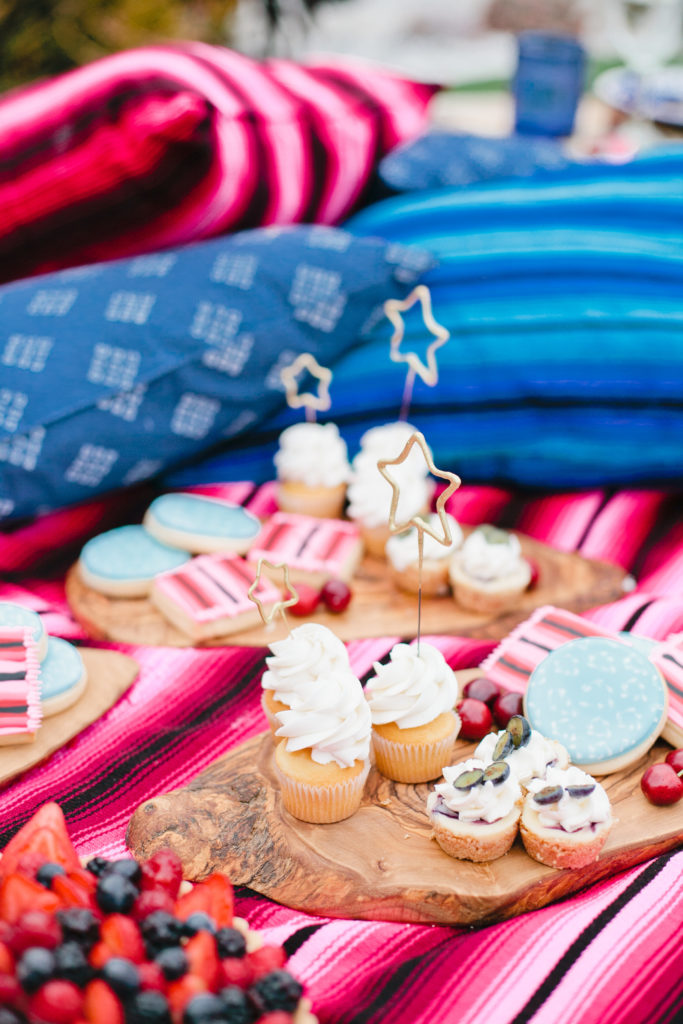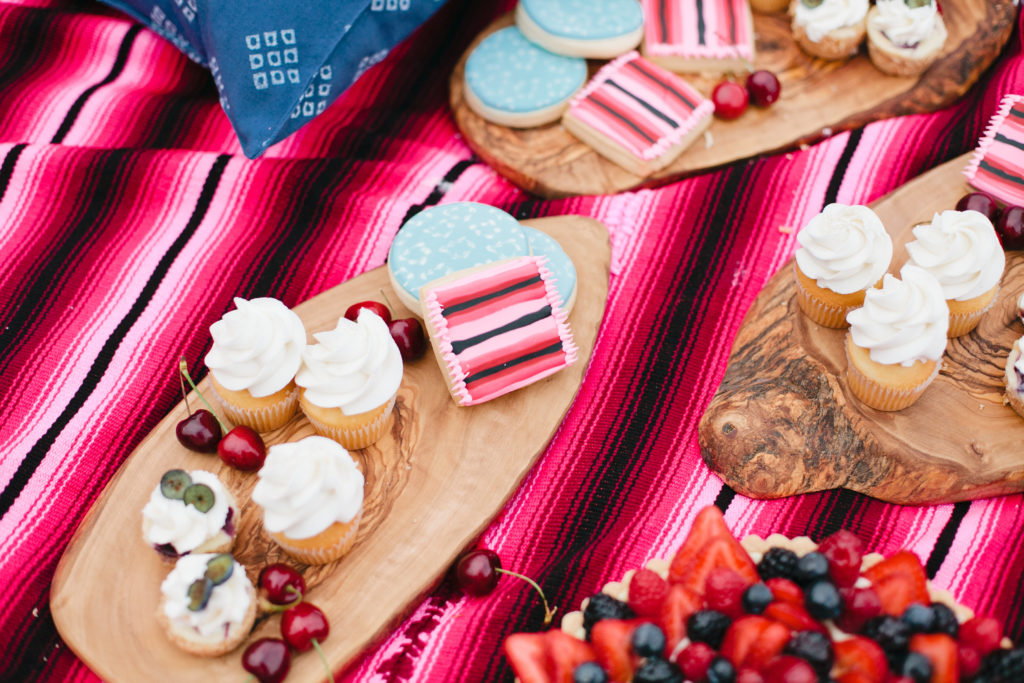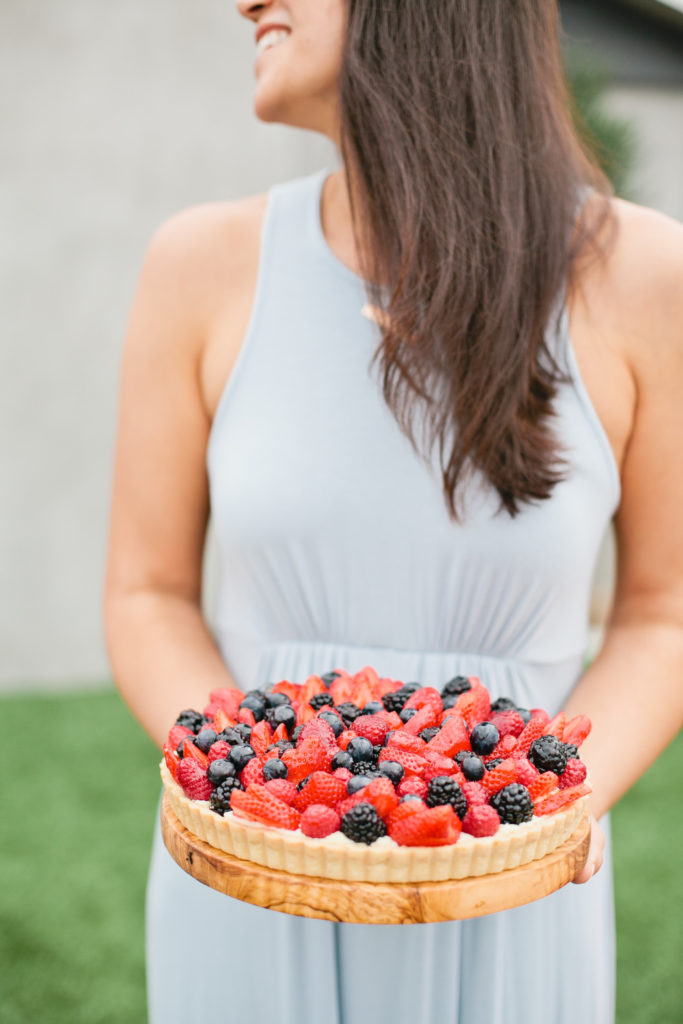 6. Don't forget to document your day!  As party hosts we tend to get really busy the day of the event, so make sure you have a designated friend who you can trust to capture it all!  After all that hard work you want to make sure you have photographic proof of how awesome it was!  You can also have polaroid cameras around for guests to use and capture images themselves… Oh, and obviously make sure you have a catchy hashtag ready!  This is 2016 of course :)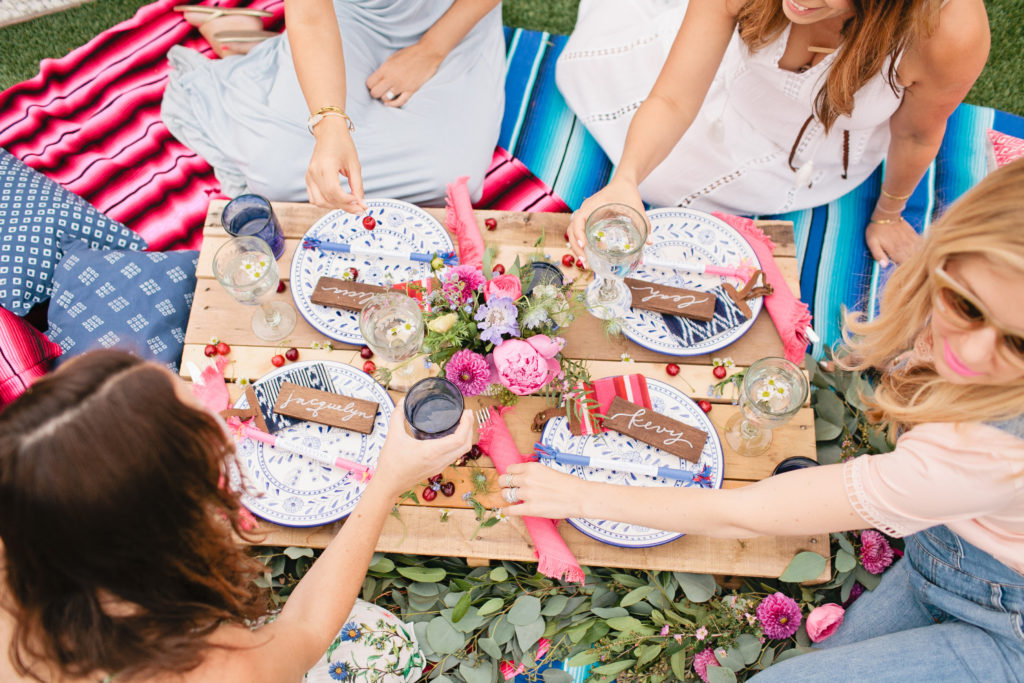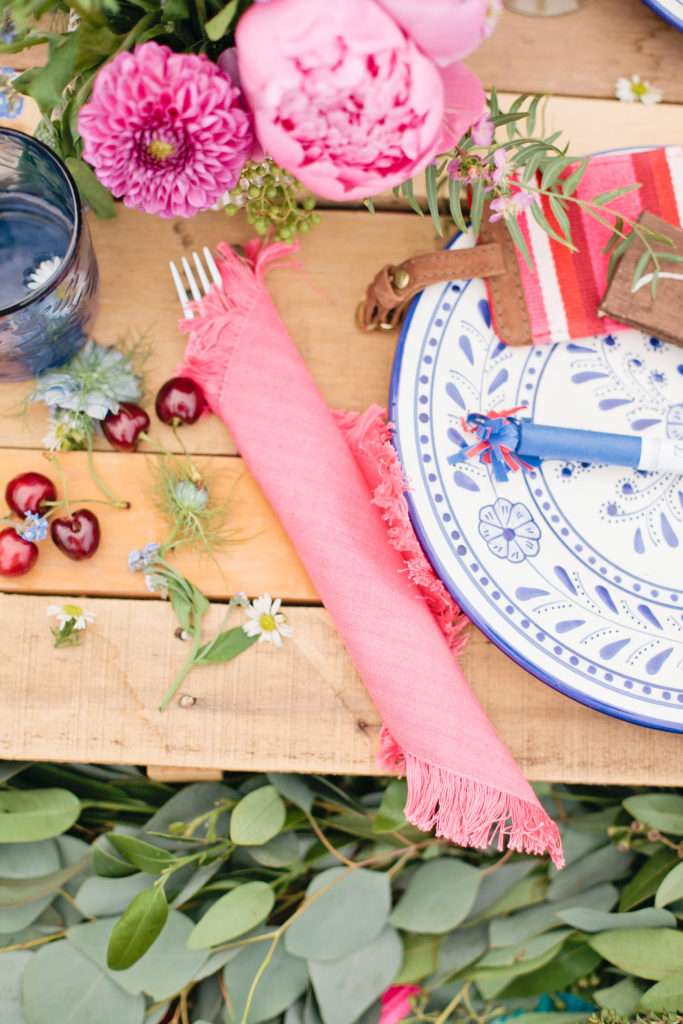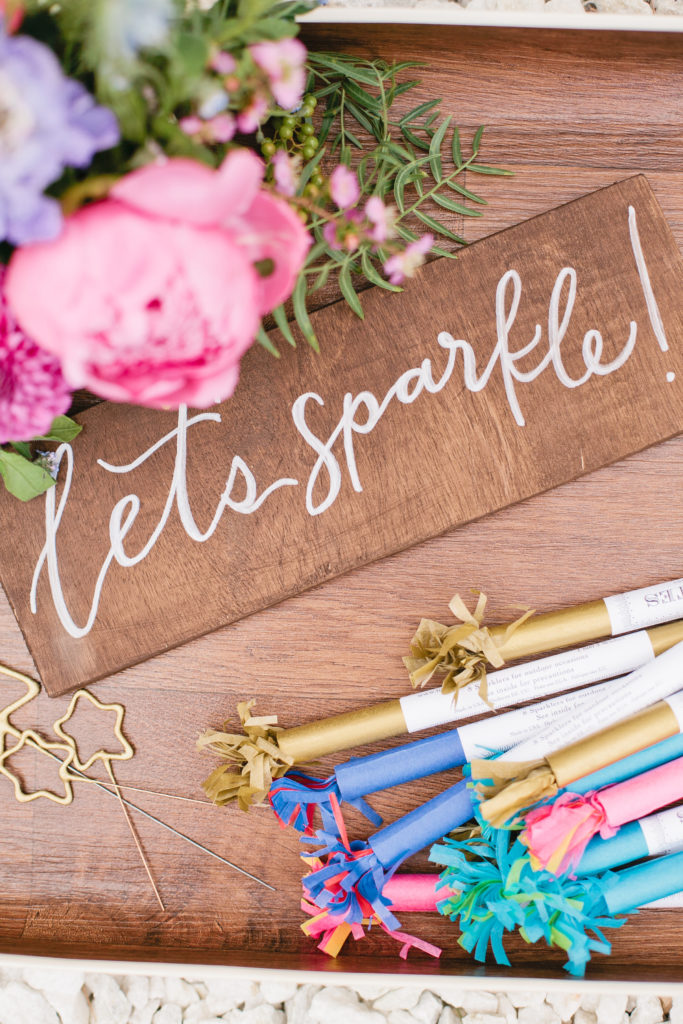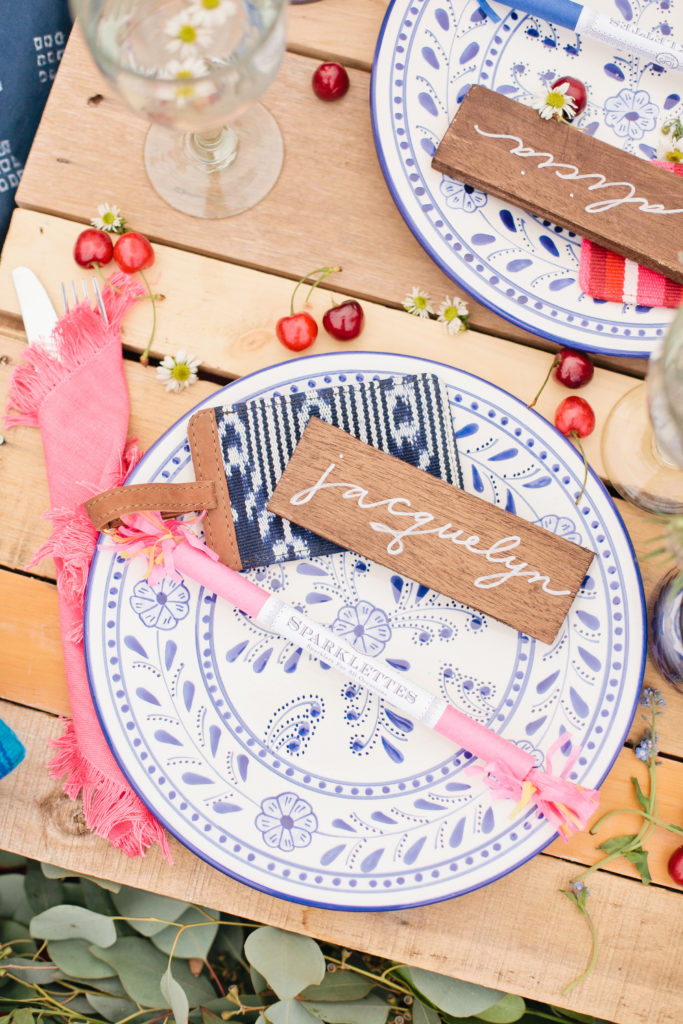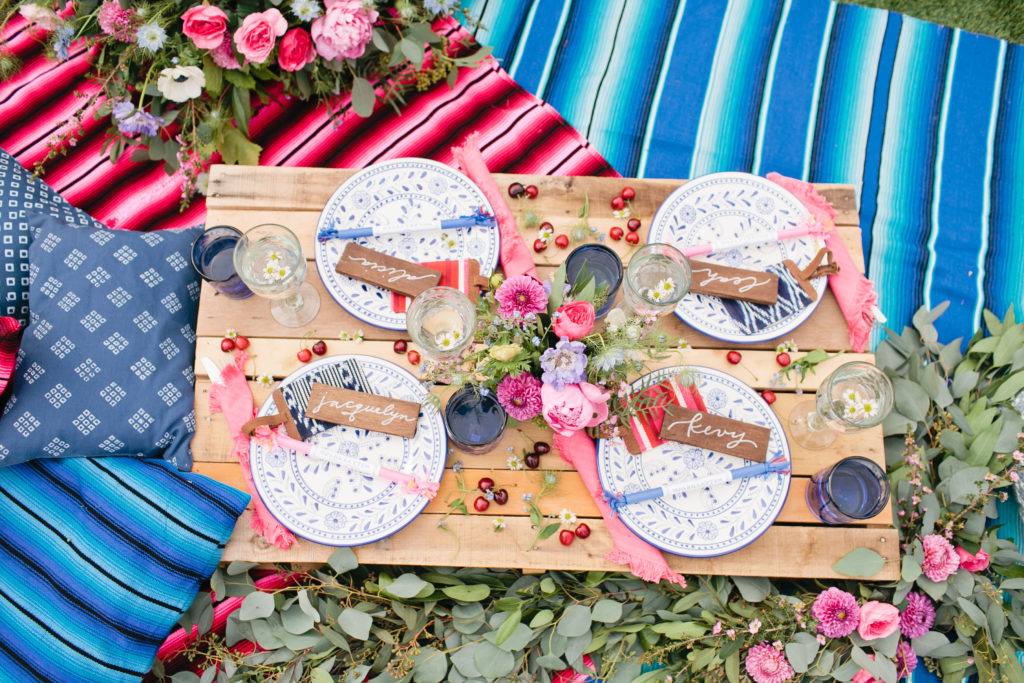 Hope this gives you all some inspiration for your own 4th of July events!!  Can't wait to celebrate the U.S.of A.!!!
xx
Jacquelyn
Vendors
Styling/Design – Beijos Events / Photographer – Megan Welker / Florals – MV Florals / Paper Goods & Signage – Blot & Dot / Tabletop, Pillows & Serapes – The Little Market / Desserts – Beverly's Bakery / Sparklers – Tops Malibu