I've wanted to be in a book club for years, and this year it finally happened! A great group of ladies I met through my son's baseball team, plus a few other friends, and I started the group over the summer. We've met a few times and it was my turn to host so I made it into a Friendsgiving celebration! We gathered in my backyard to discuss our book, drink wine, have some yummy food, and just chat. It's so nice to have these ladies in my life and I love that we met through our sons. It's crazy how the different stages of life lead you to different people and I'm grateful for that. I'm also grateful for all of the vendors who made this one so special! Check out the photos from my fellow book club member Alison Bernier below!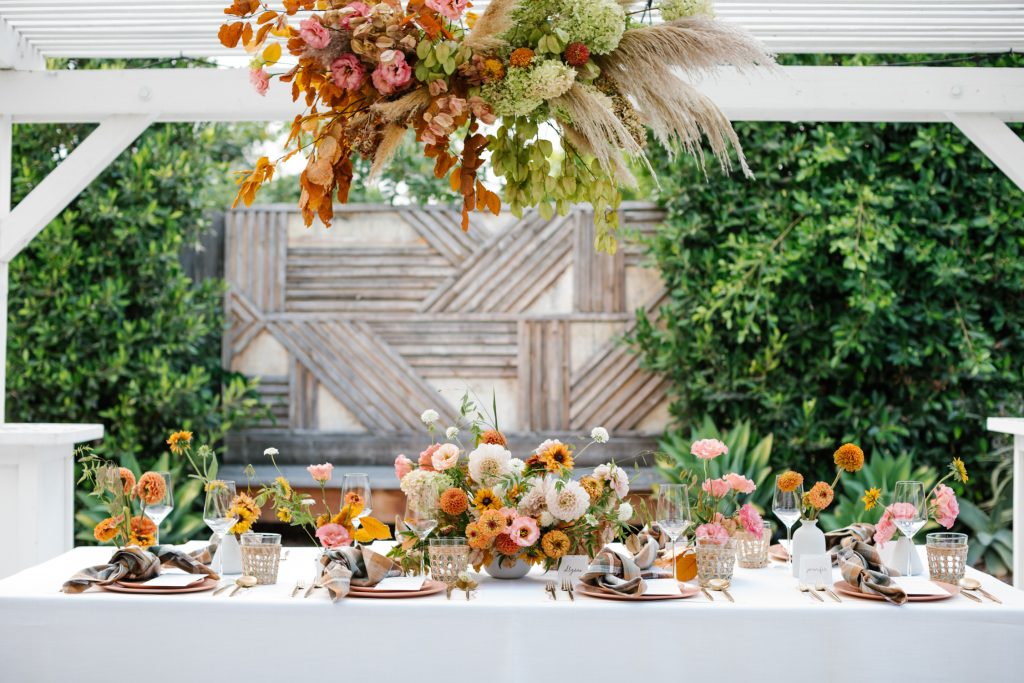 Kicking things off with a pretty invite suite designed by Pirouette Paper. She took my inspiration and ran with it and I love the font that was used and the modern yet simple touch of that squiggle line. The orientation of the design and the shape of the paper is so unique. I styled it all on one of Chasing Stone's new velvet mats, isn't that color so yummy?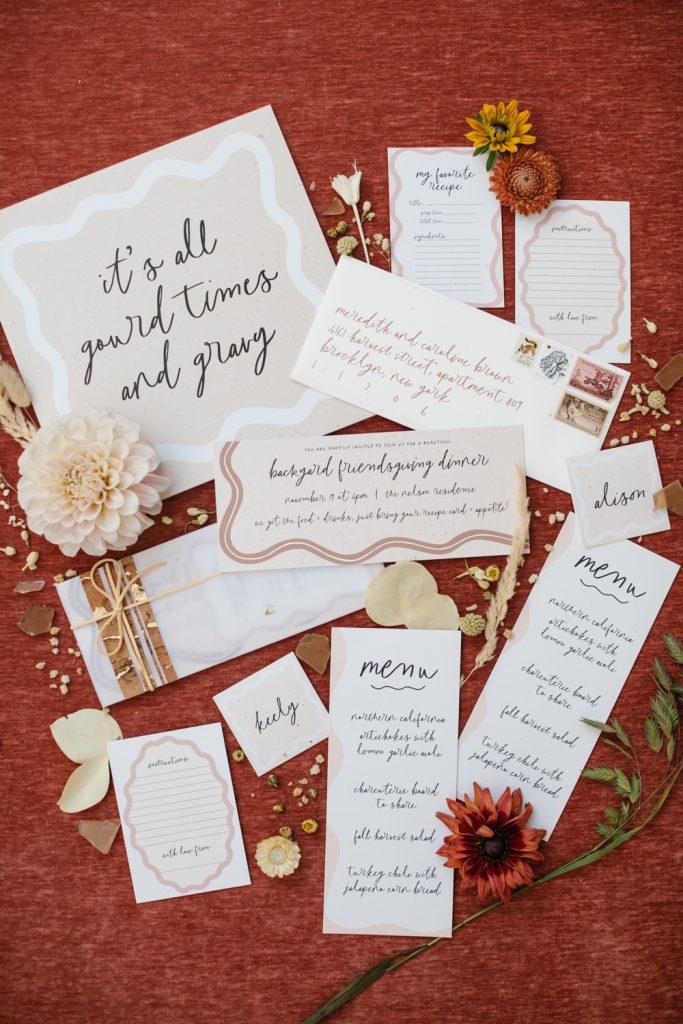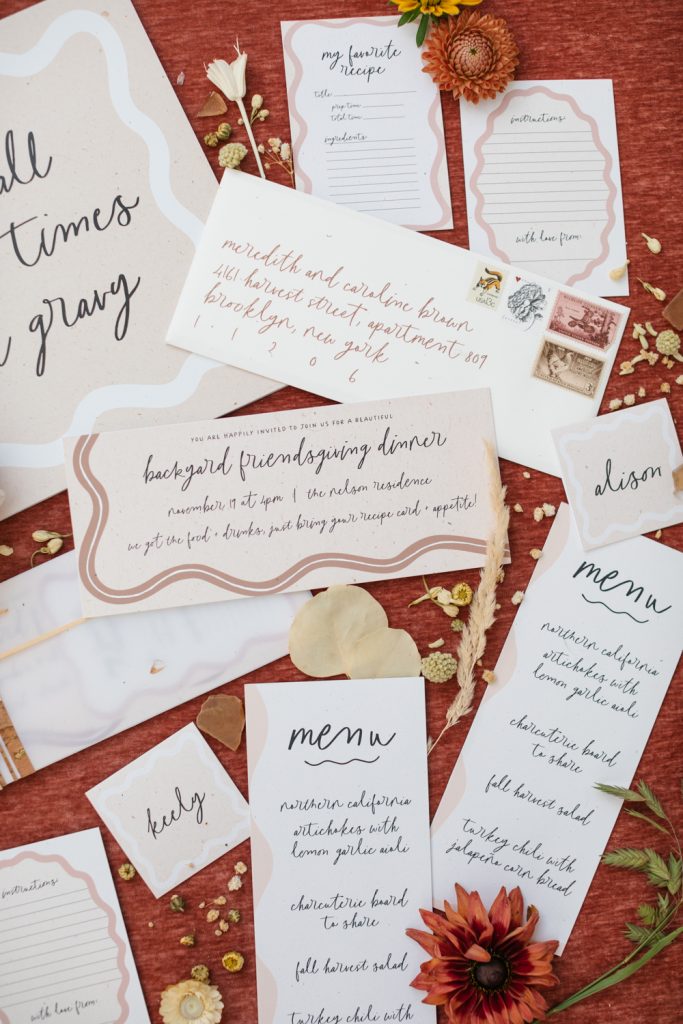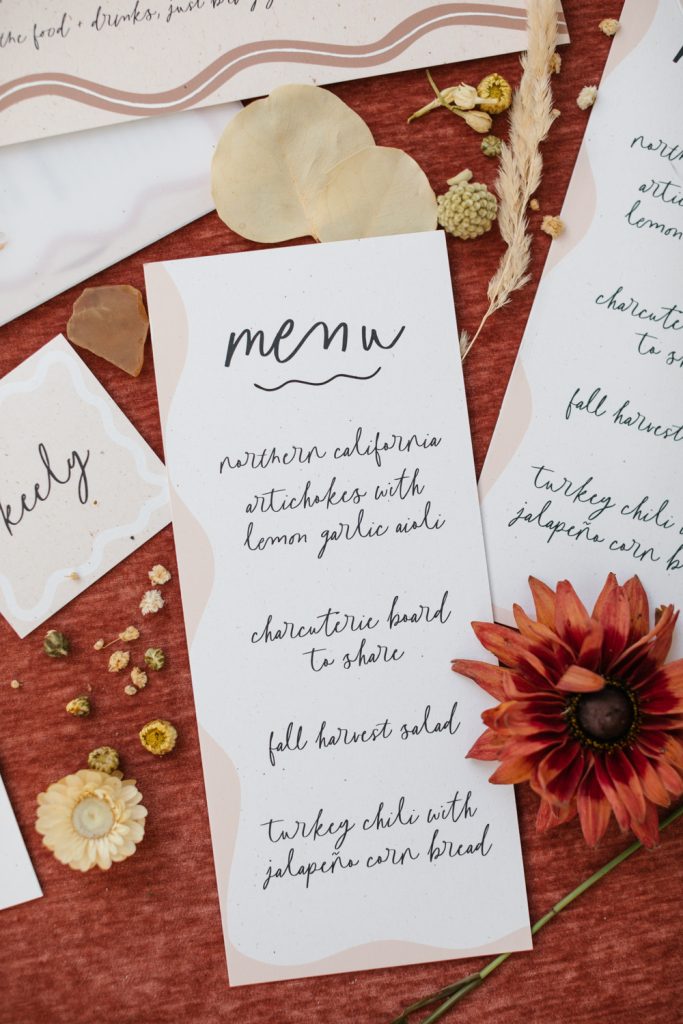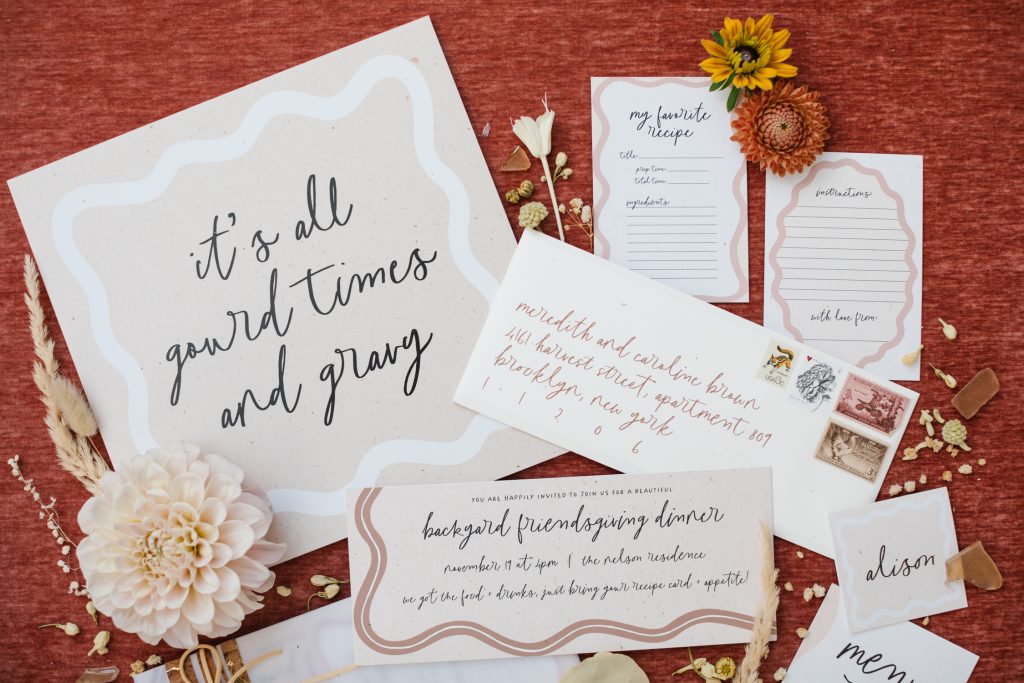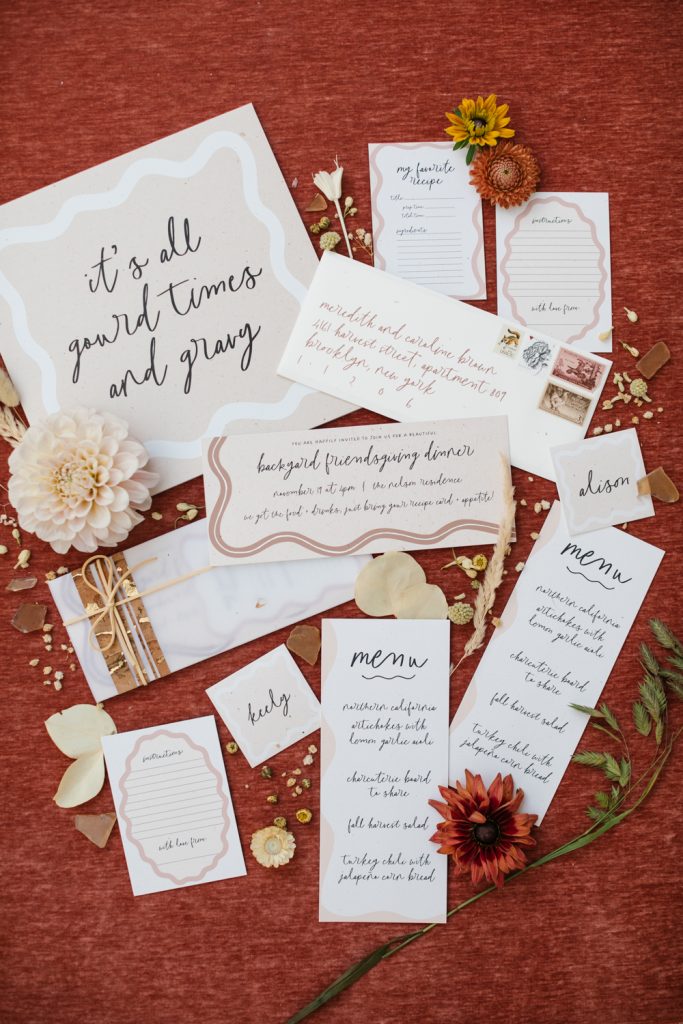 My backyard was looking oh so pretty for it's book club debut! Krista from Not Just in Novels came over to pretty her up with that amazing floral installation overhead. She also did all of the blooms along the table that were quite lovely. Fall blooms at their finest.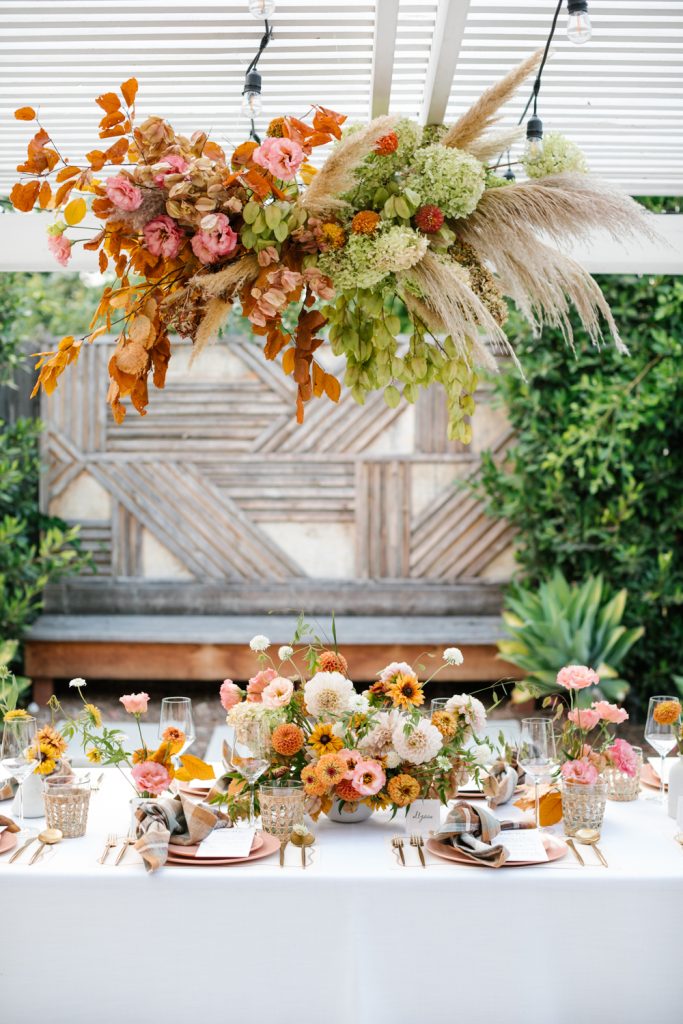 The place settings had tabletop from Signature Party Rentals with the exception of the napkin and rattan glassware which are both form Pottery Barn. I'm looking forward to using those beautiful Fall plaid napkins for Thanksgivings to come.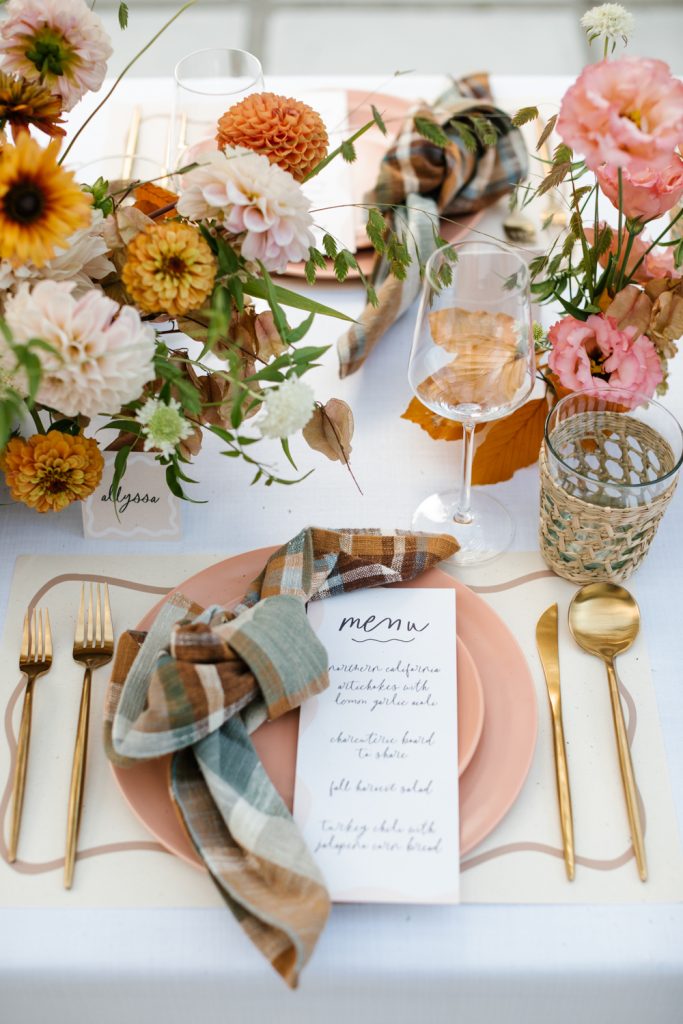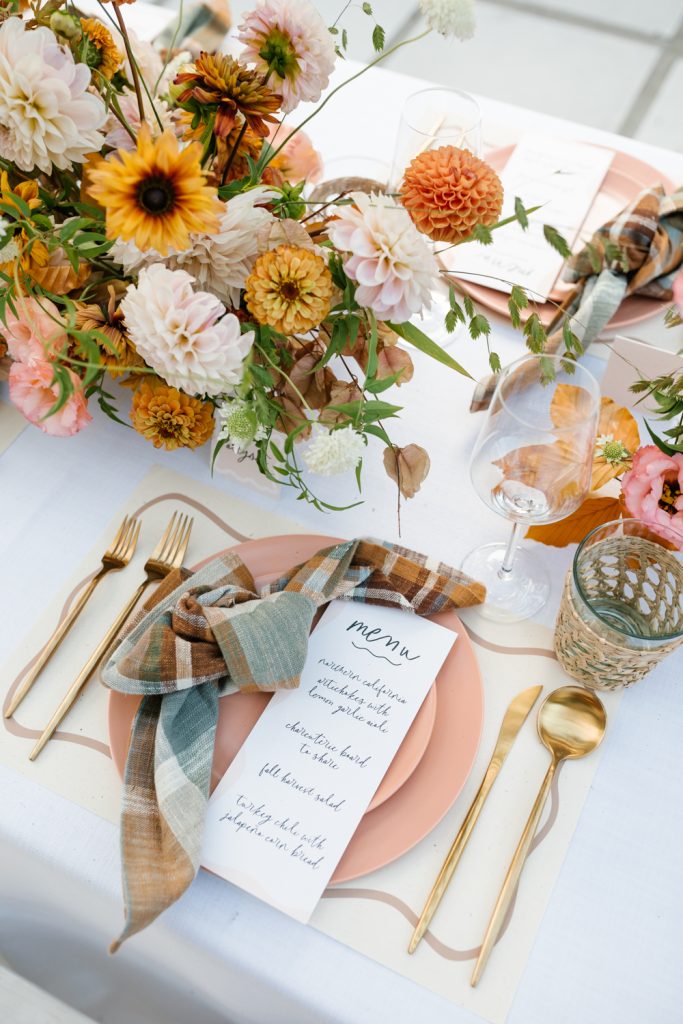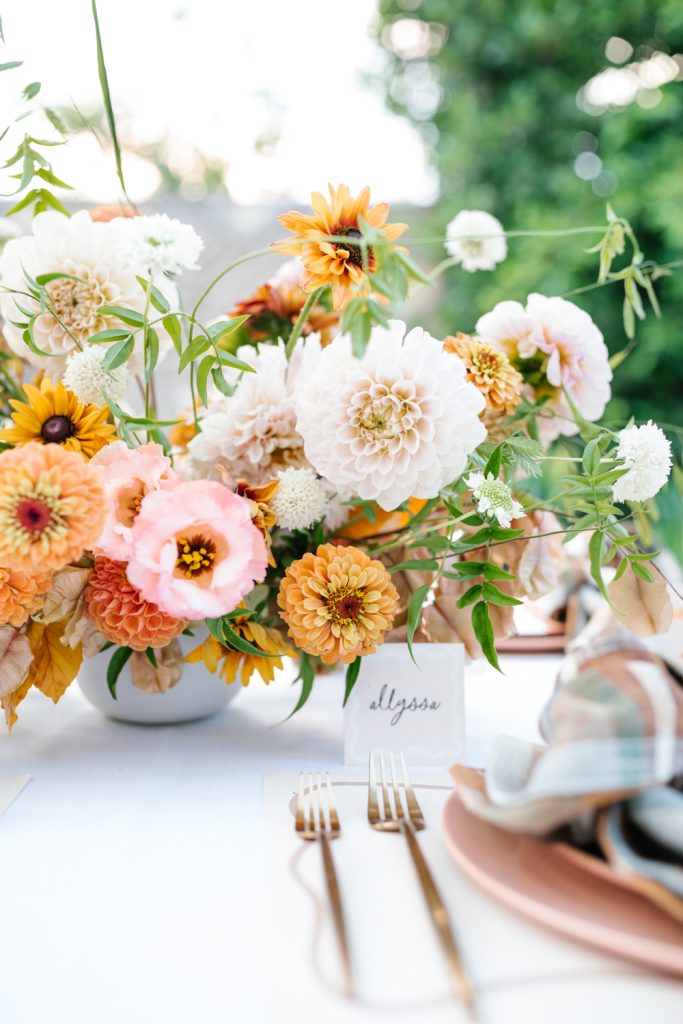 Isn't this a delightful setting? I really love the details Pirouette Paper did and how they compliment everything on the table.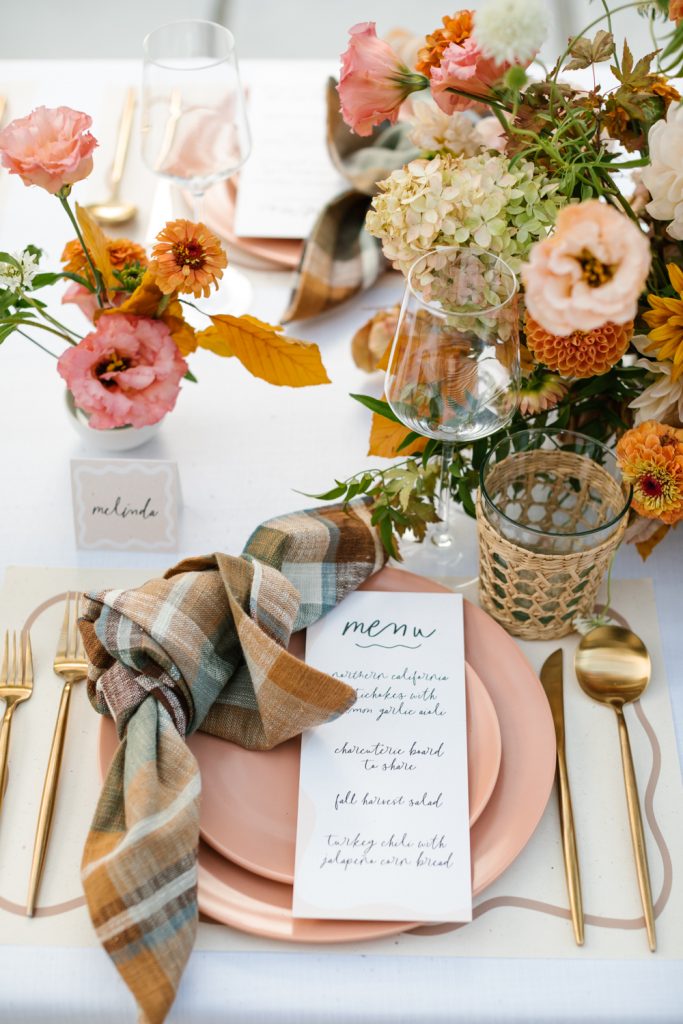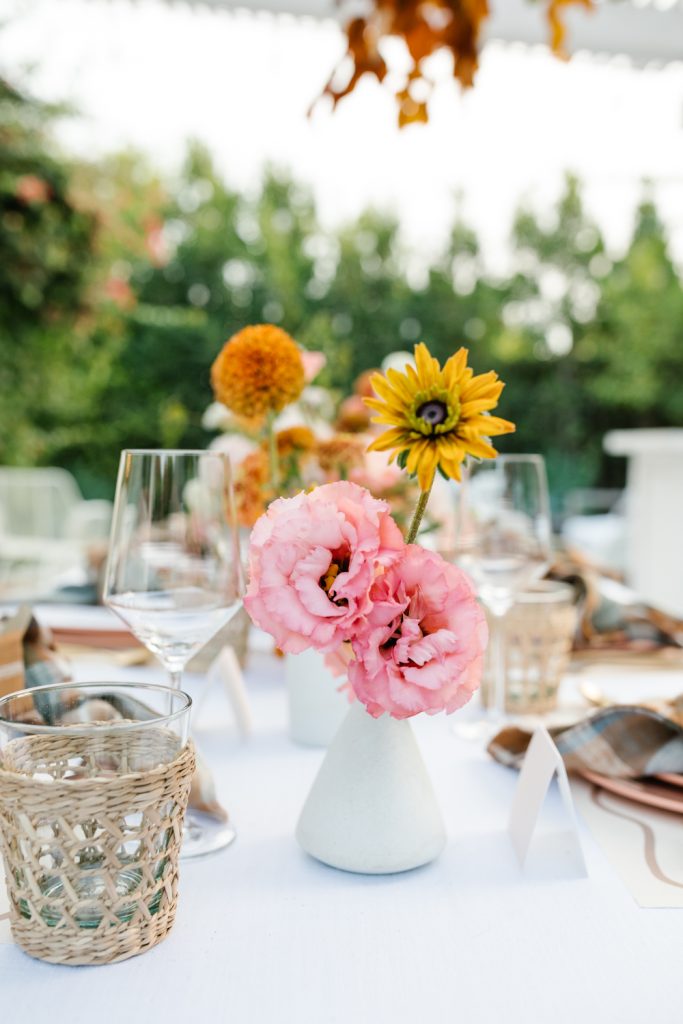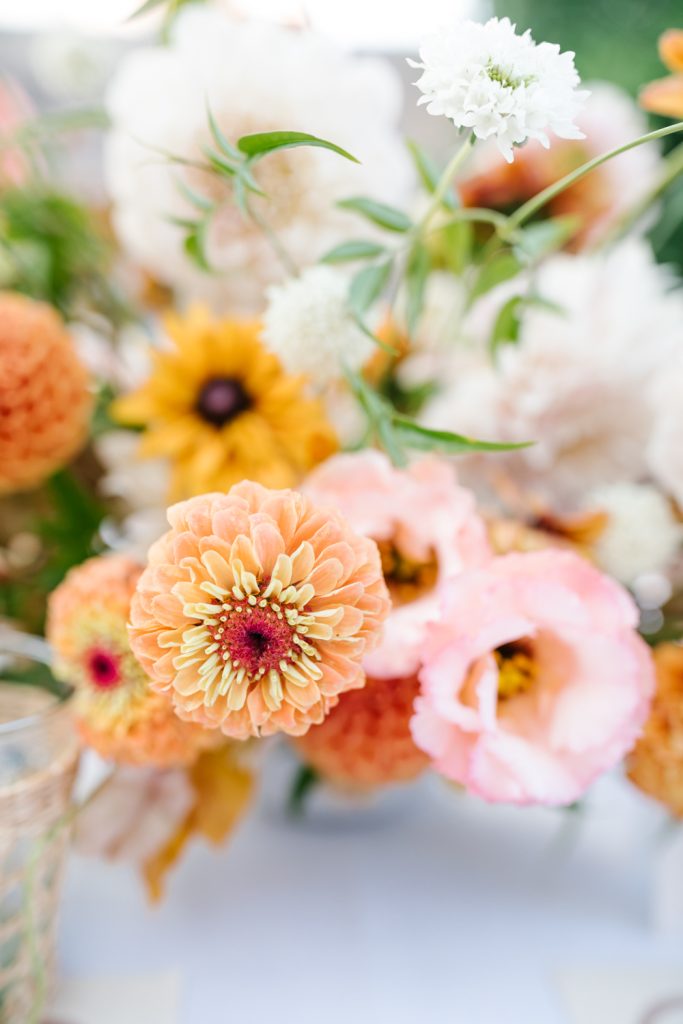 Another shout out to Not Just in Novels and this pretty install!! I can't get enough!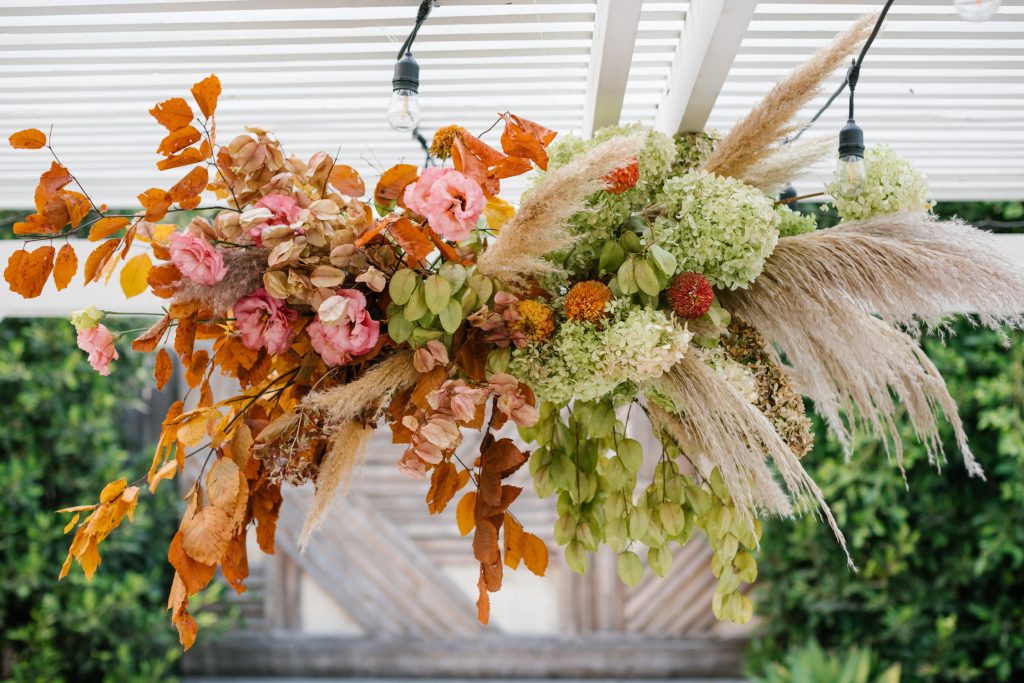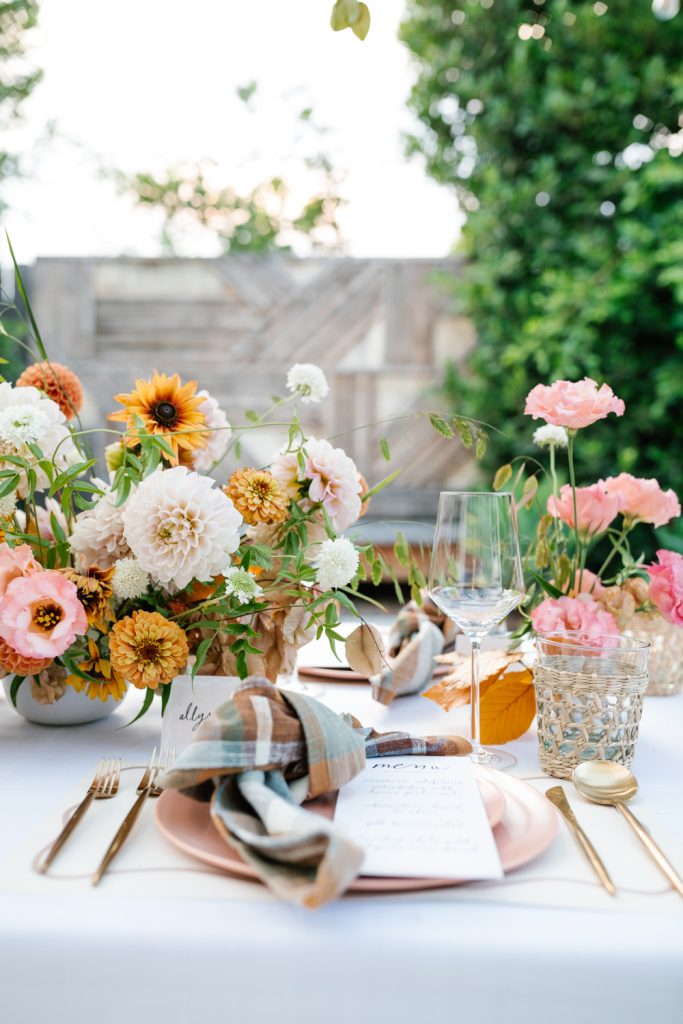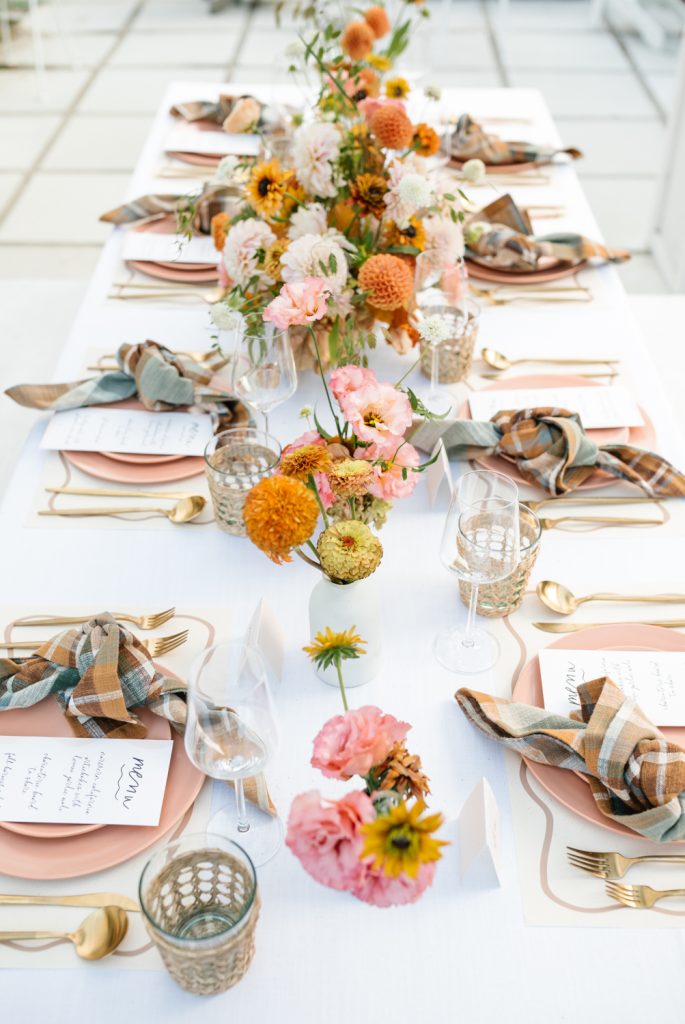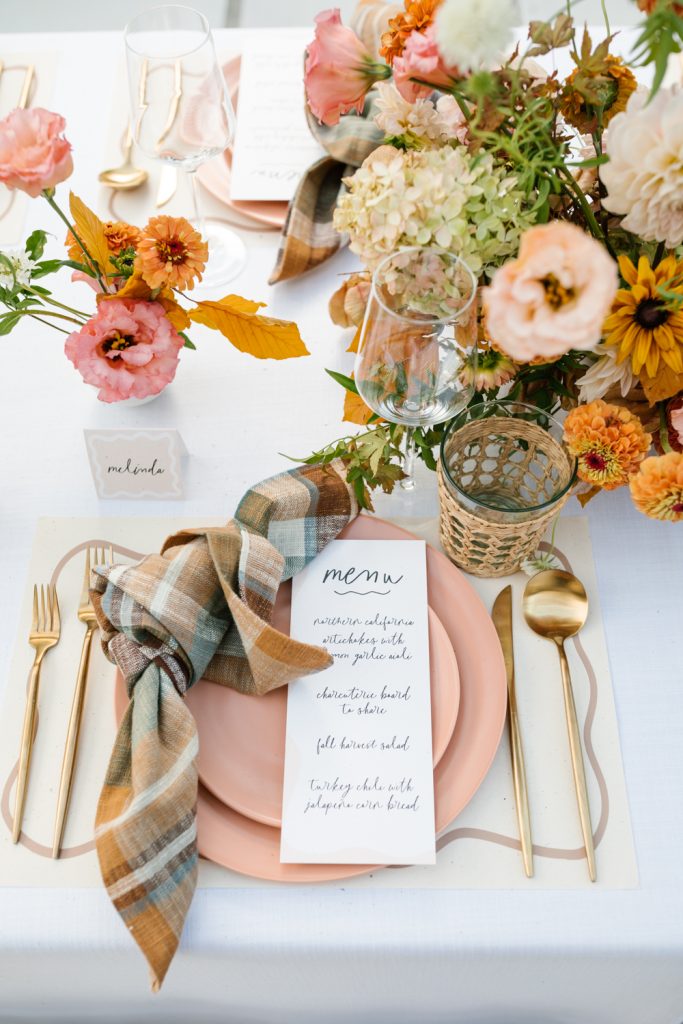 The perfect Thanksgiving sign from Pirouette Paper!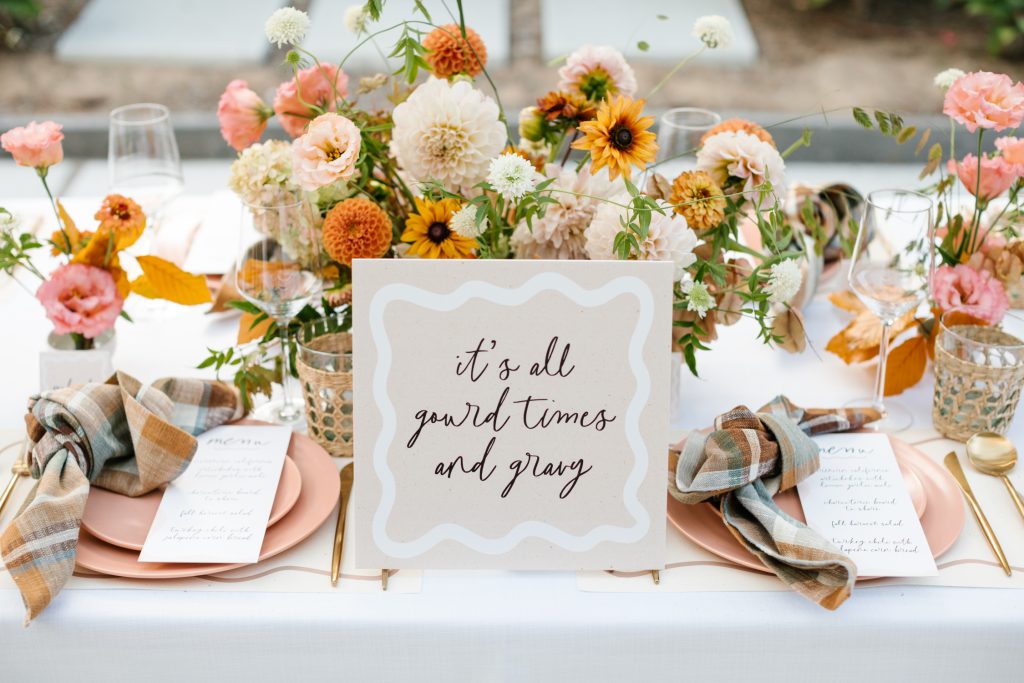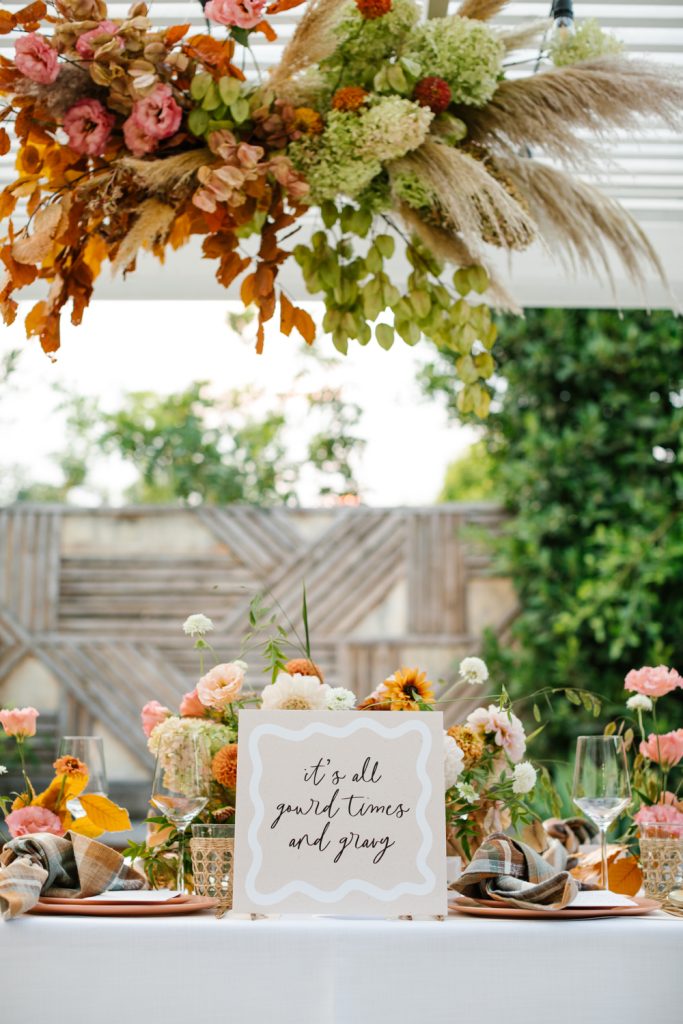 To start things off I had a charcuterie board made from Taylor Made Catering for guests to enjoy. Isn't it beautiful? All of the yummy Fall things and do charcuterie boards ever get old? No ma'am!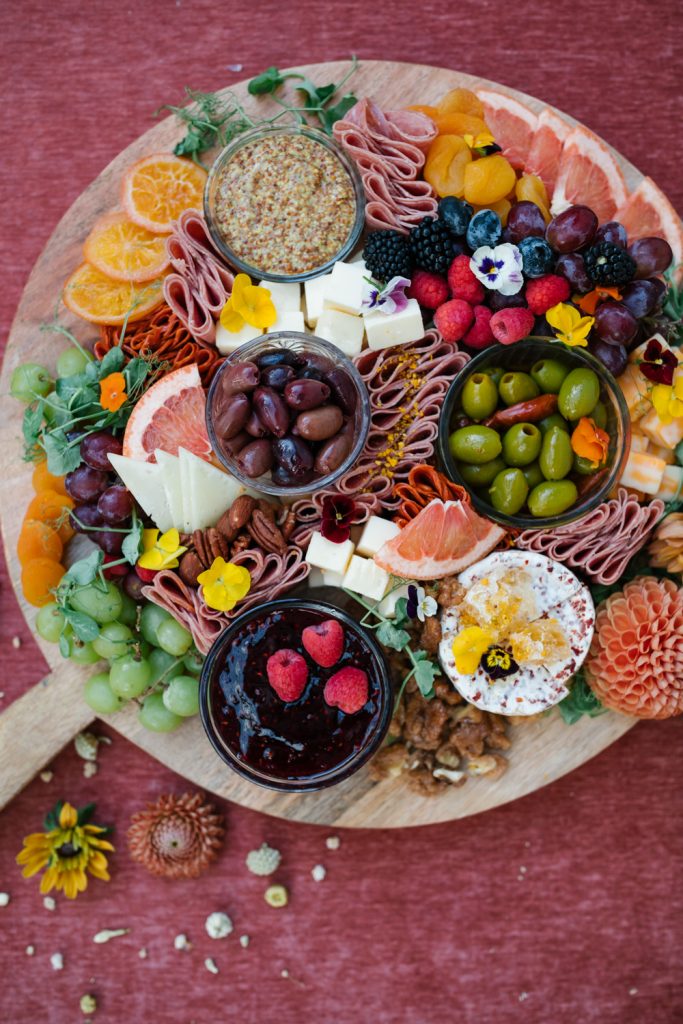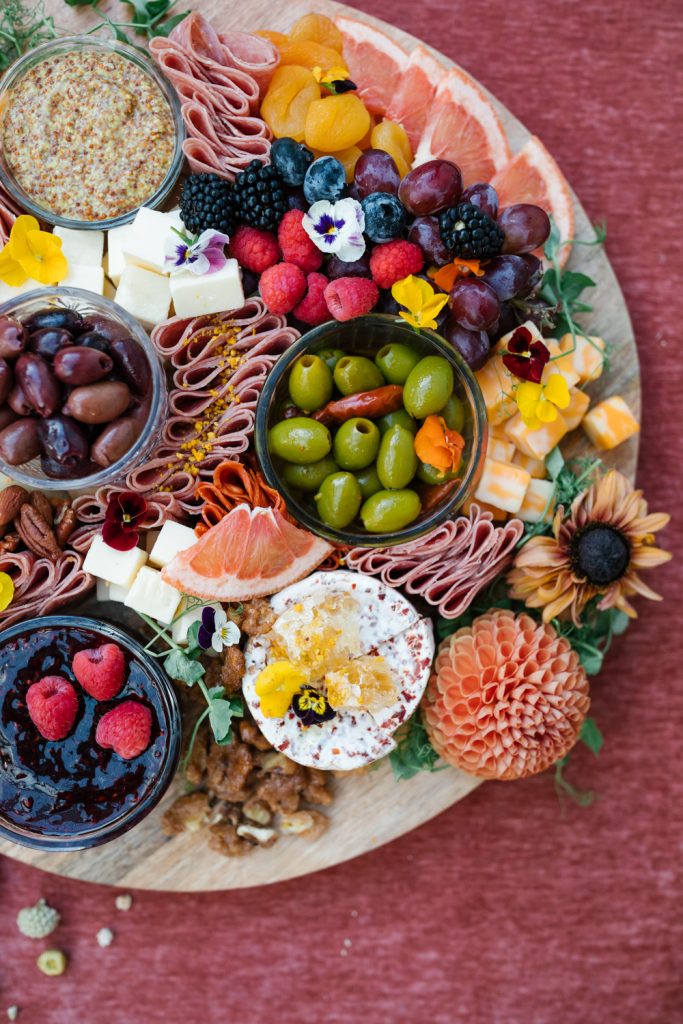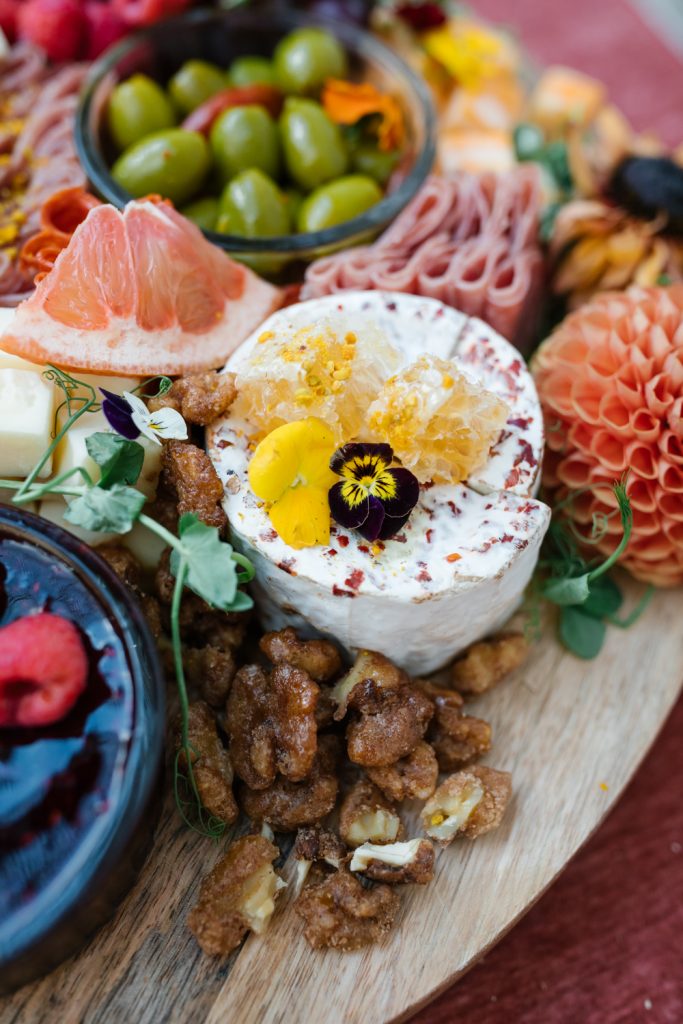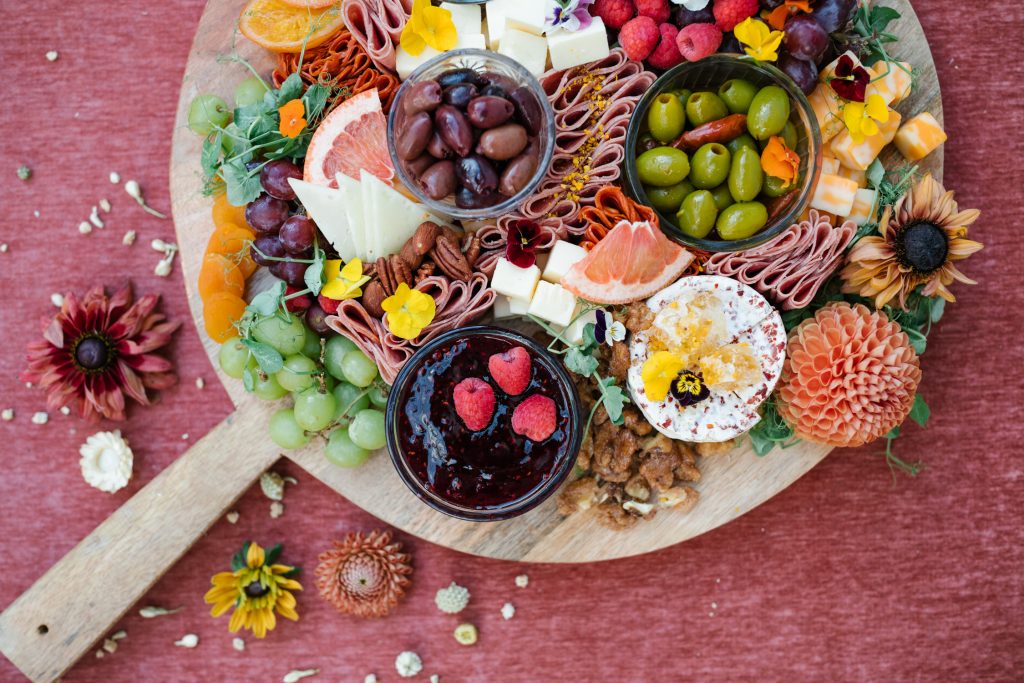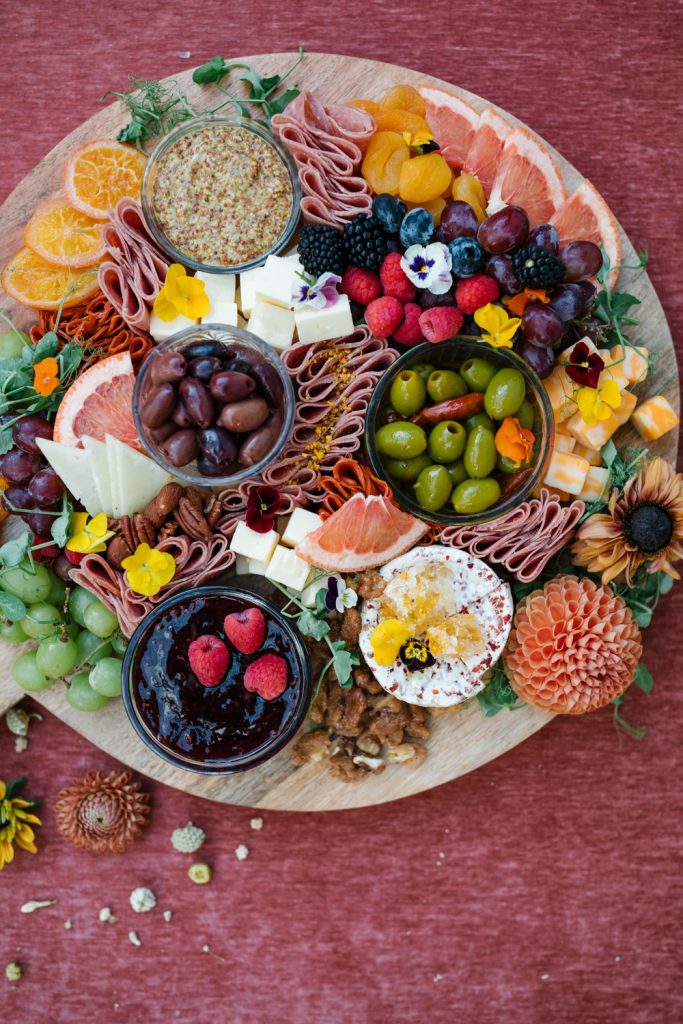 I was ready for my guests!! The way we do our book club is whoever chooses the book gets to host. Don't worry, I was ready to host and ready to pour wine!!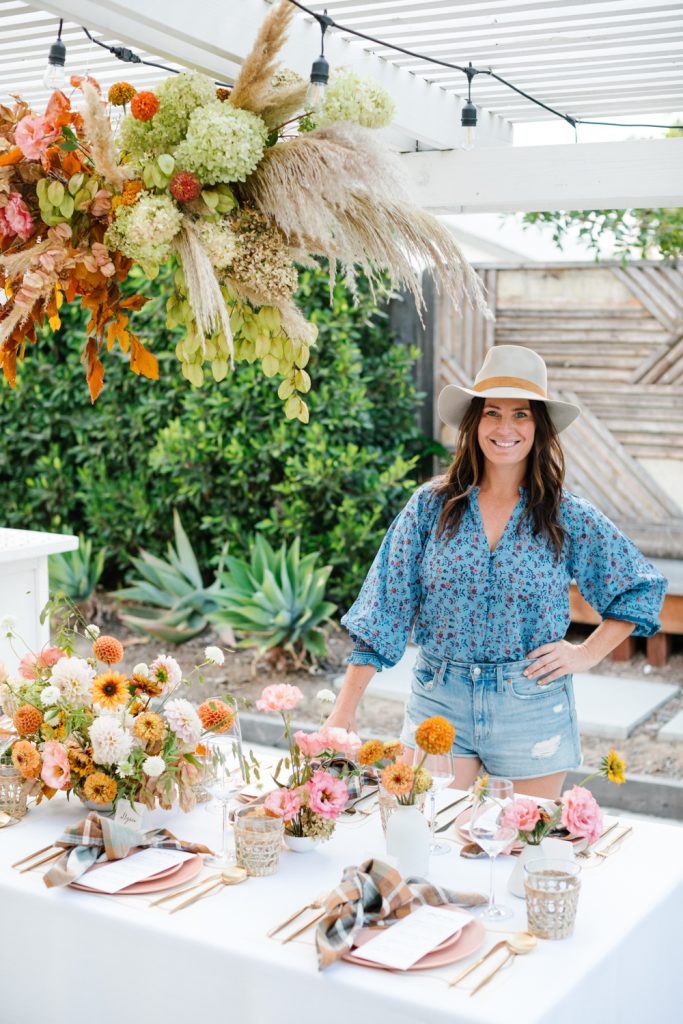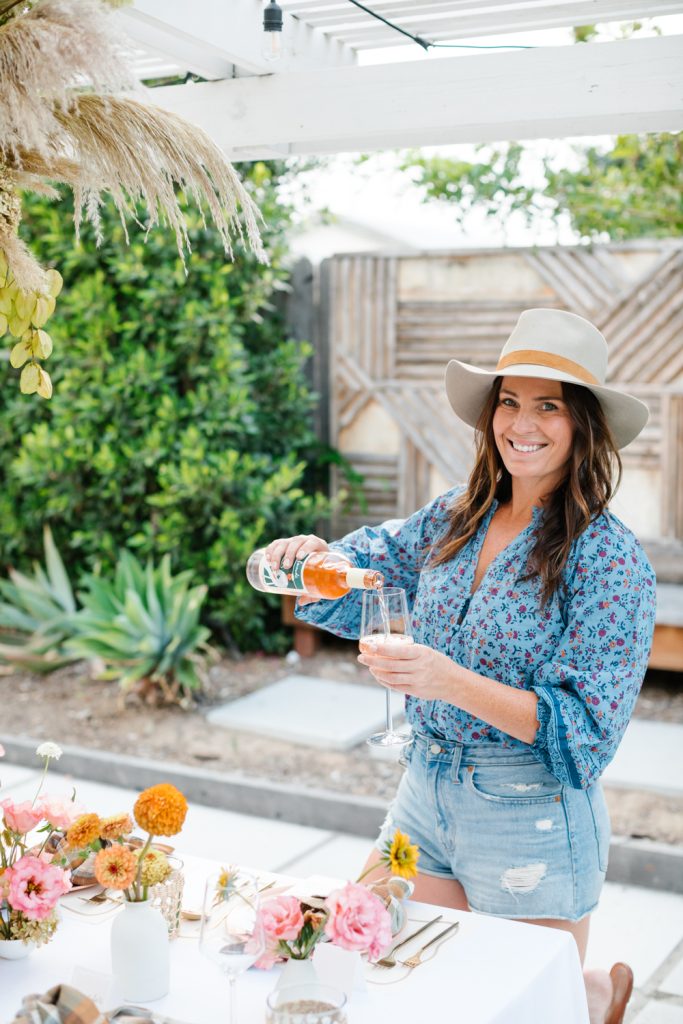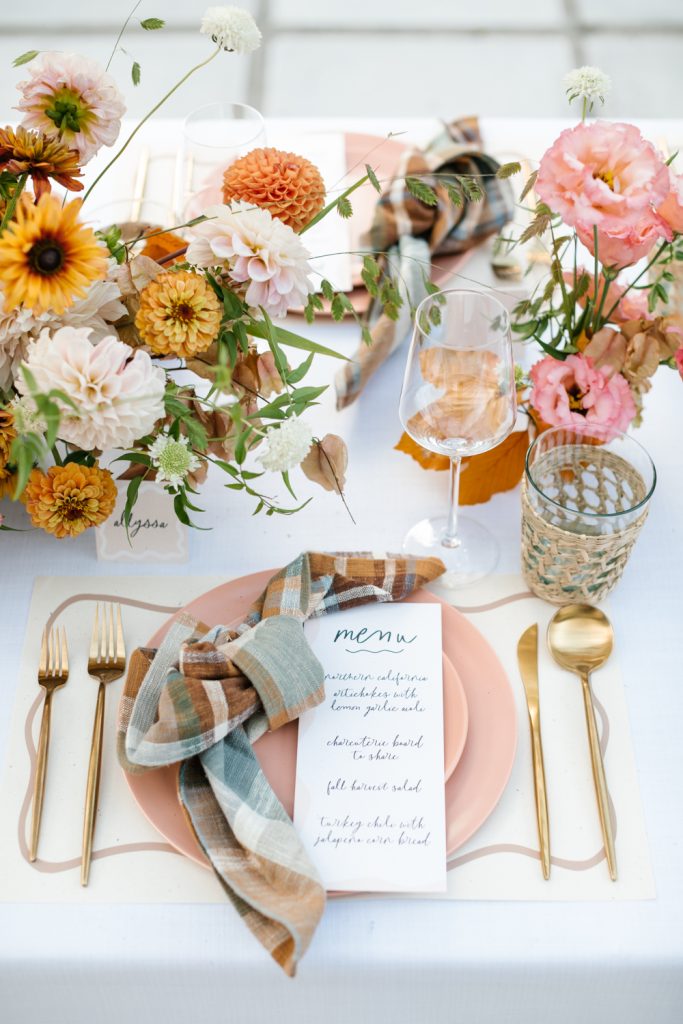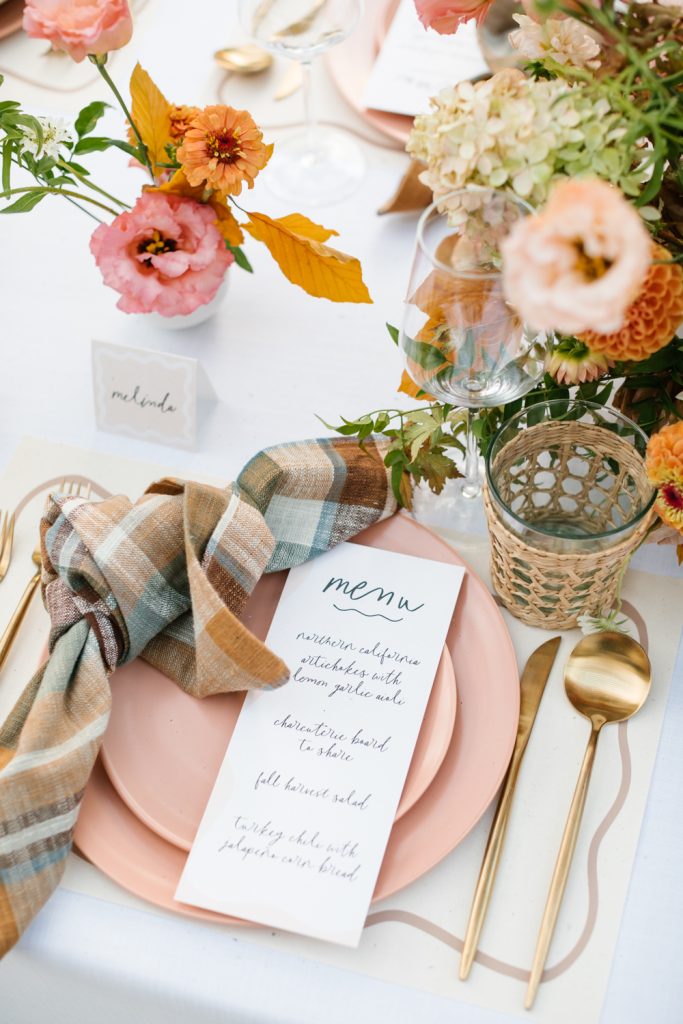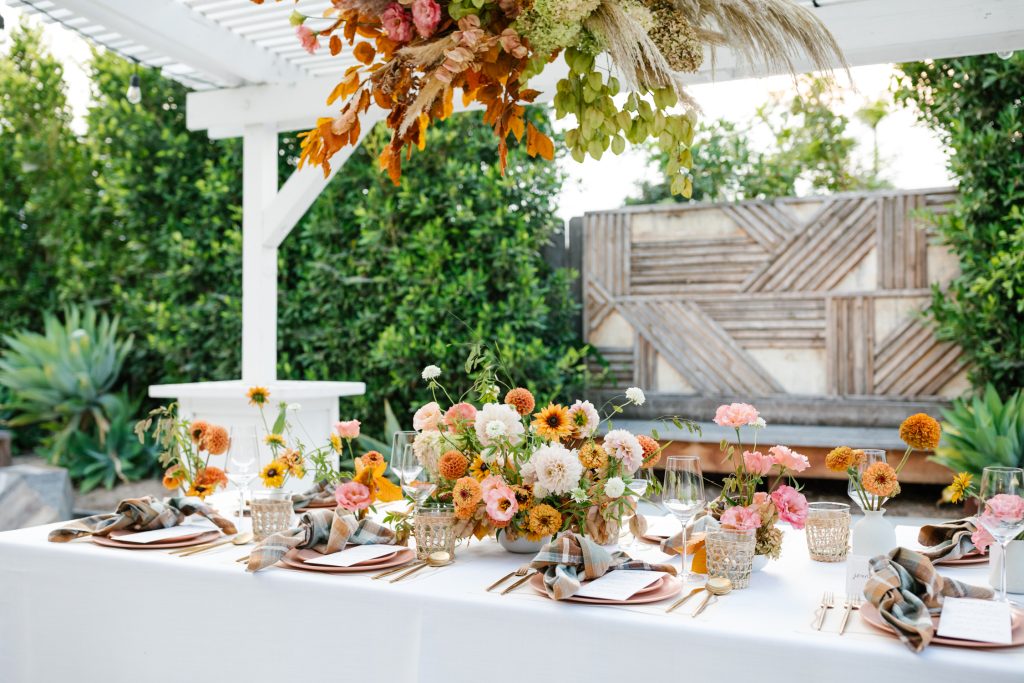 The book I chose was "The Last Thing He Told Me" by Laura Dave. We tend to read a lot from Reese's Book Club, her picks are always SO good! This one was such a page turner, I highly recommend it!!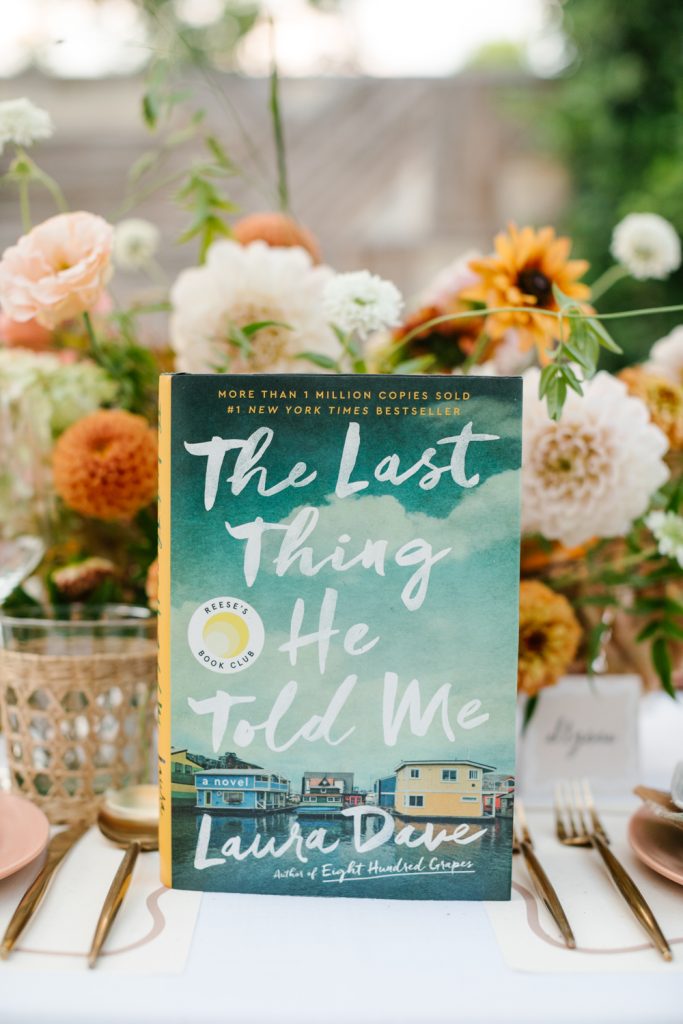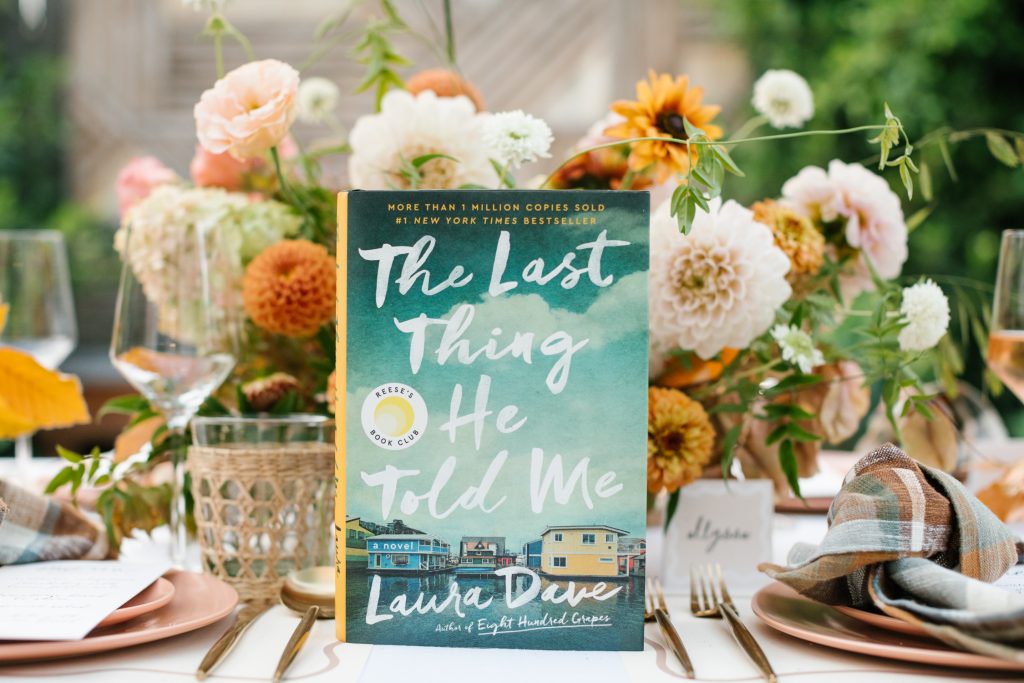 The perfect setting for a great book and great friends! We didn't take any photos during our fun night, I can't share all of our fun… But it was an amazing night and I'm so grateful for all the fun times we had!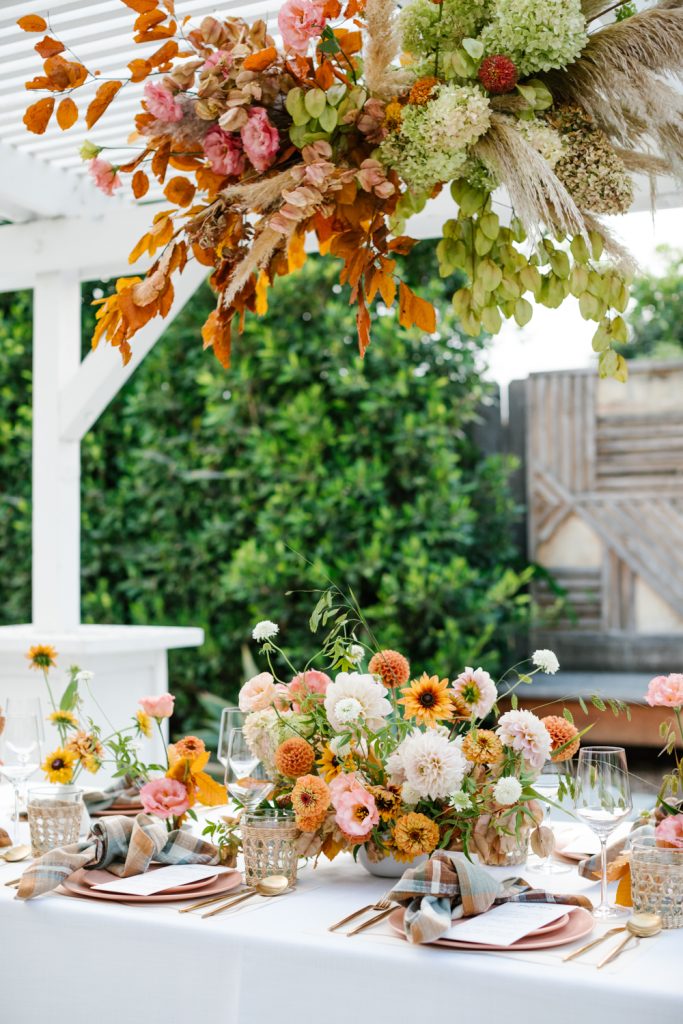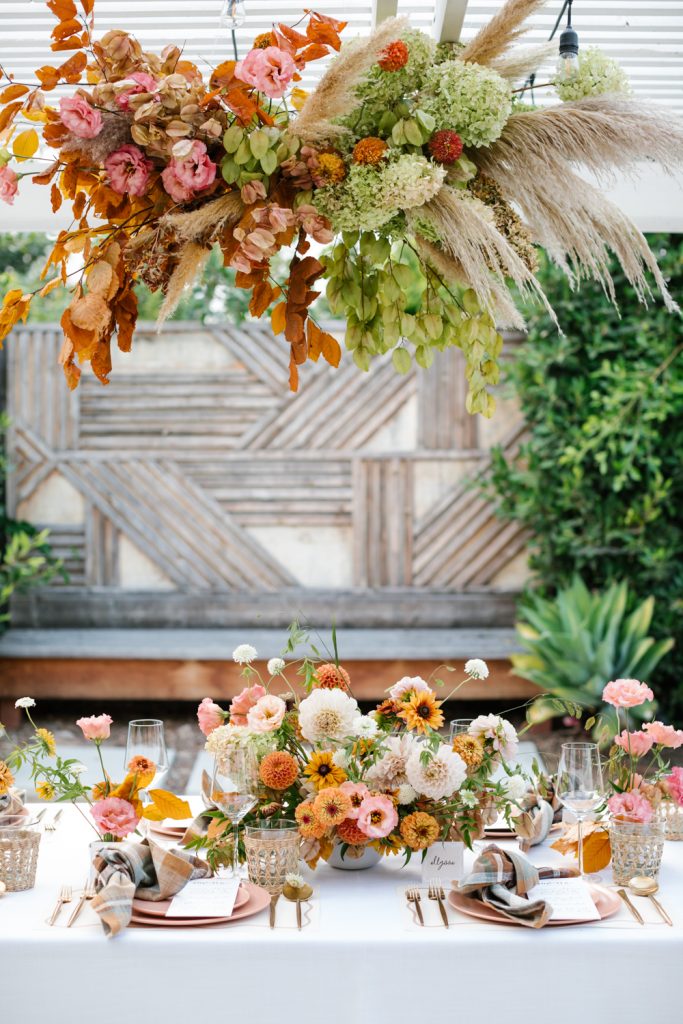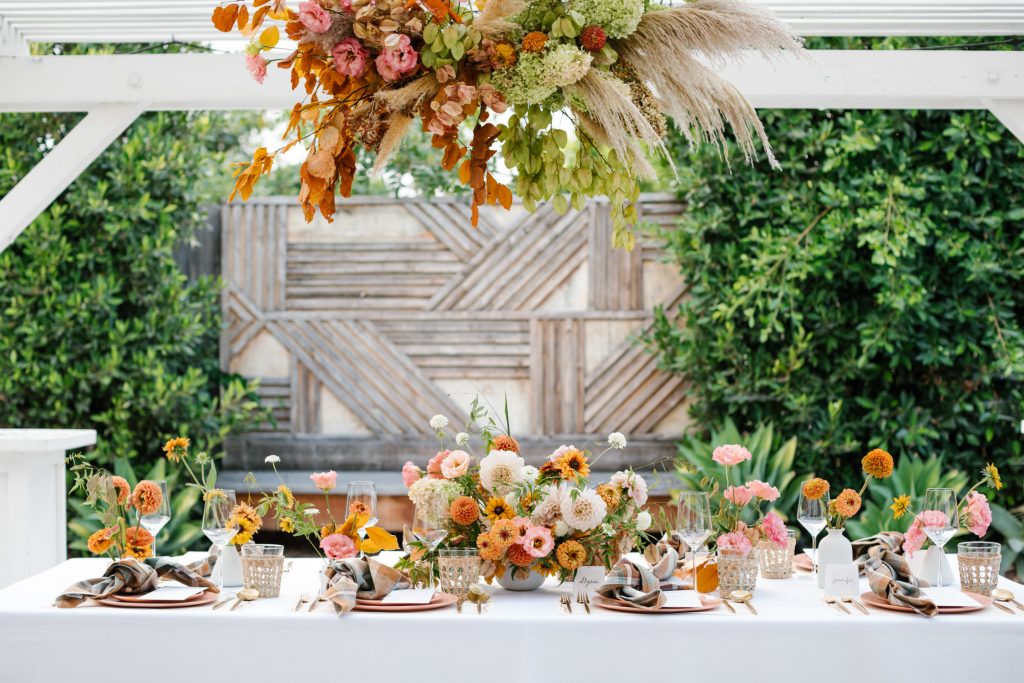 I hope this gives you inspiration to have a fun Friendsgiving night of your own, or a fun book club… both are amazing, trust me!
xx
Jacquelyn