Have you dialed in your Thanksgiving dinner menu yet? If you have, good for you!! I'm about 75% there. Holiday desserts are always a challenge for me to come up with new ideas besides the popular pumpkin or apple pie. Plus, I feel like at least my kids won't eat pie. So I came up with this yummy and EASY pumpkin parfait. It has layers of all the fall feels from pumpkin spice and mascarpone pudding to cinnamon notes from the Biscoff cookies and lastly garnished with infused vanilla whipped cream. Not only does this parfait have a Thanksgiving classic flavor, but it is so freaking easy too make! And you can do it the day before. Serve up in super cute glasses, and you are killing the Thanksgiving dessert game.

Photos by Dayna Studios
---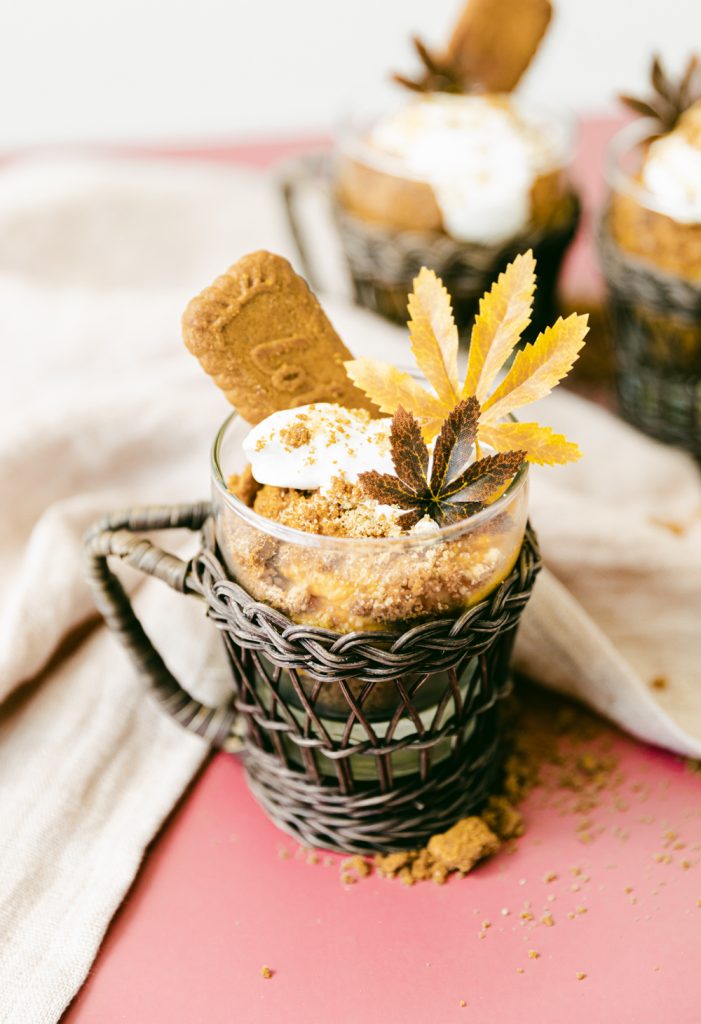 ---
PUMPKIN MASCAPRONE PARFAIT
SERVES: 12 | PREP: 5 MINUTES | COOK: 0 MINUTES
W H A T   Y A   N E E D
Two 15-oz cans organic pumpkin puree
1 teaspoon pumpkin pie spice
1/4 teaspoon salt
4 cups mascarpone cheese
2 cups powdered sugar
2 cups heavy cream
1 tablespoon vanilla paste
2 cups crushed Biscoff cookies
B U S T   O U T
Stand Mixer
Glassware to serve in
---
I N S T R U C T I O N S
In the bowl of a stand mixer, beat the pumpkin puree with the spices, salt, 2 cups of the mascarpone and 1 1/2 cups of the powdered sugar until thick and creamy.

Then in a separate bowl, beat the heavy cream with the remaining mascarpone and 1 cup of powdered sugar and the vanilla paste until soft peaks form.

Spoon half of the pumpkin mixture into 12 glasses and top with half of the mascarpone mixture and half of the crushed cookies. Repeat the layering process. Refrigerate the parfaits for 1 hour. Top with more cookie crumbs and a whole cookie before serving.
---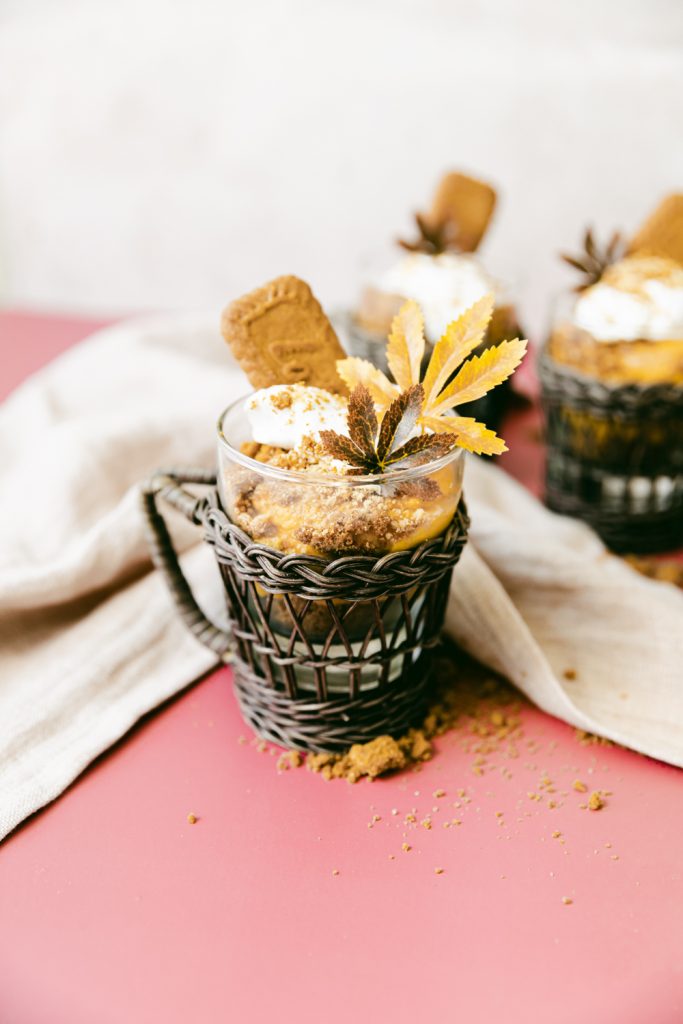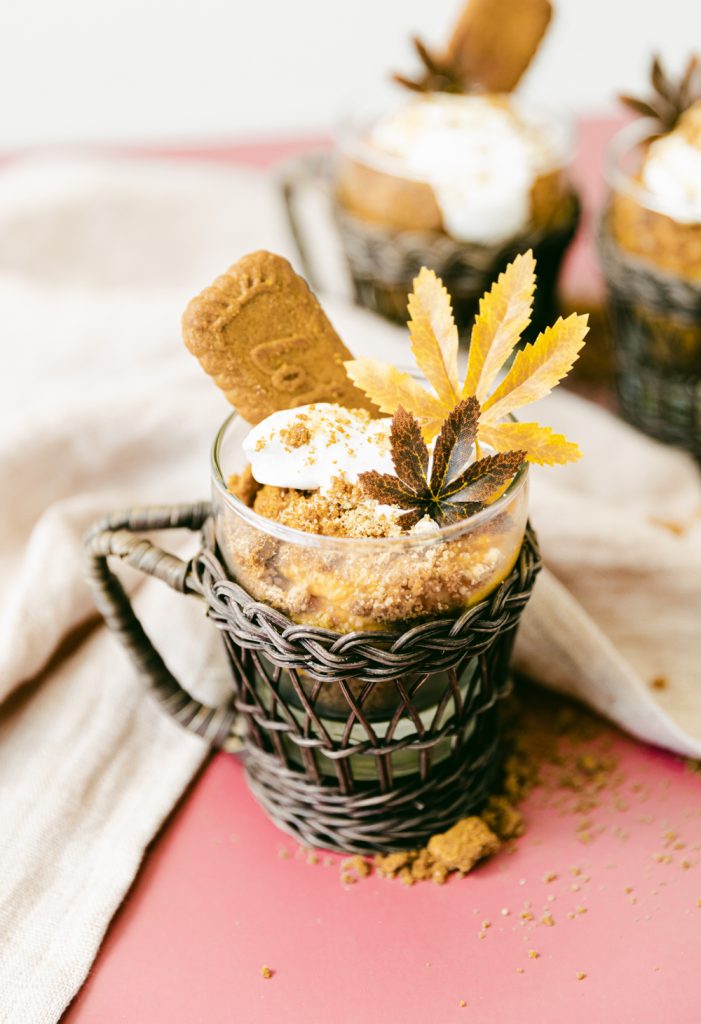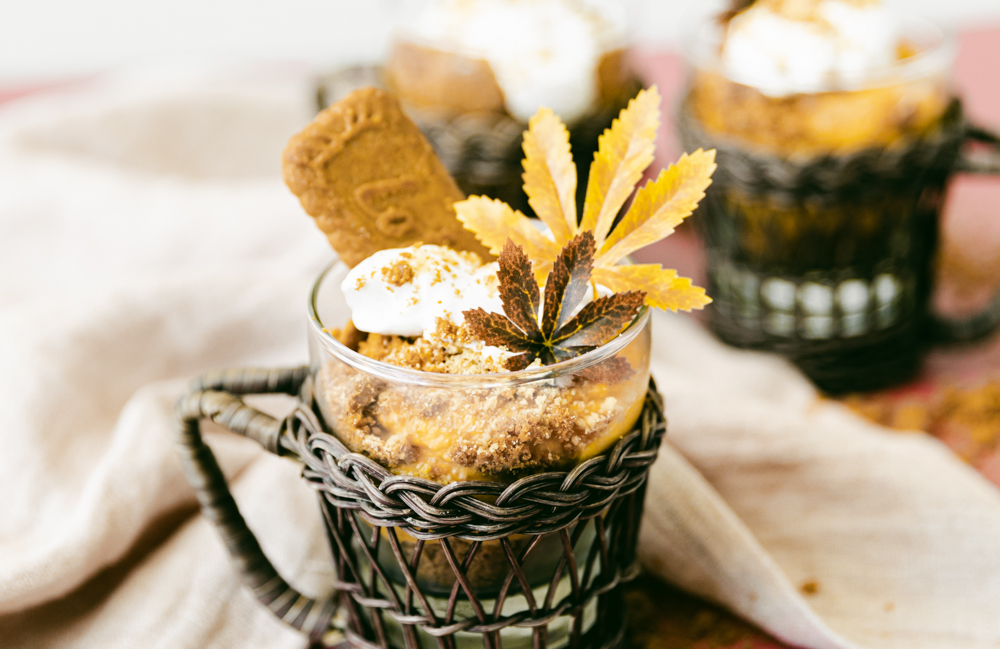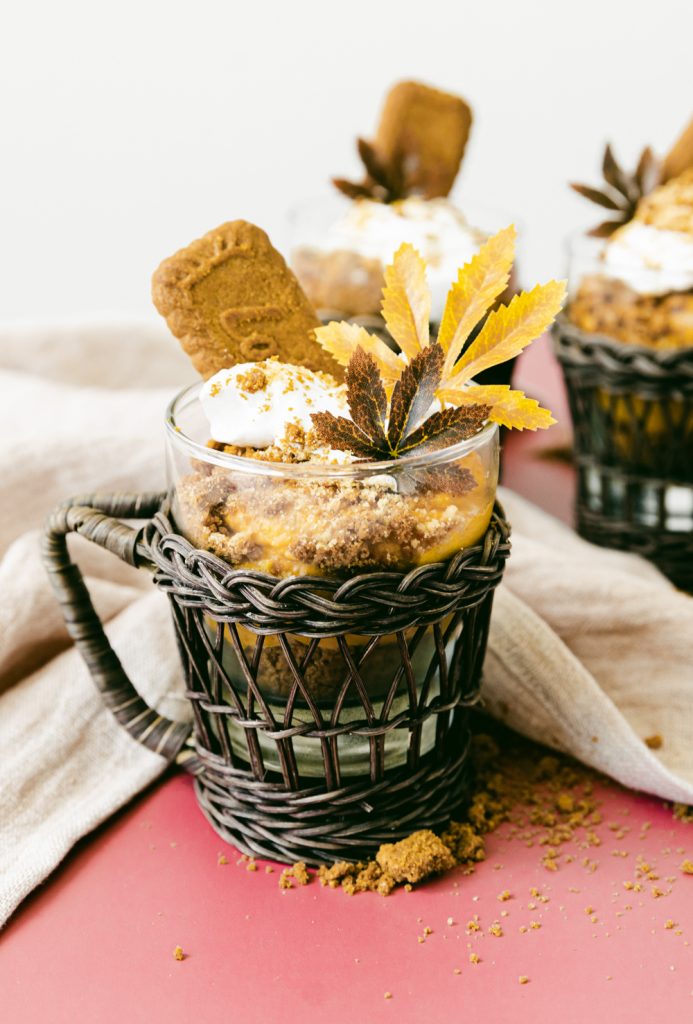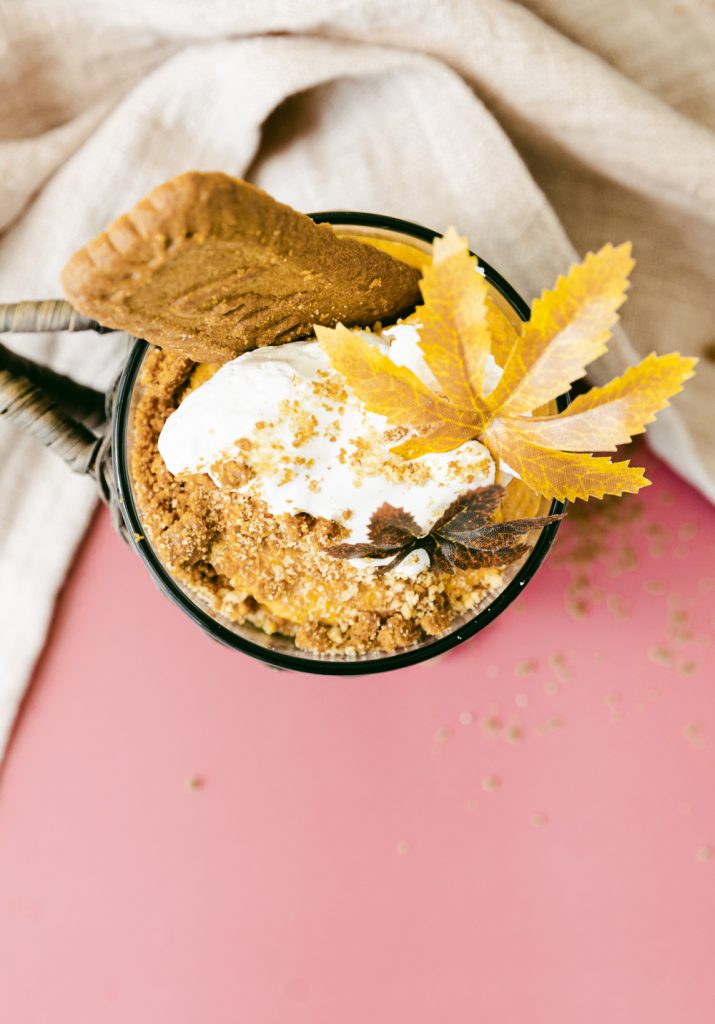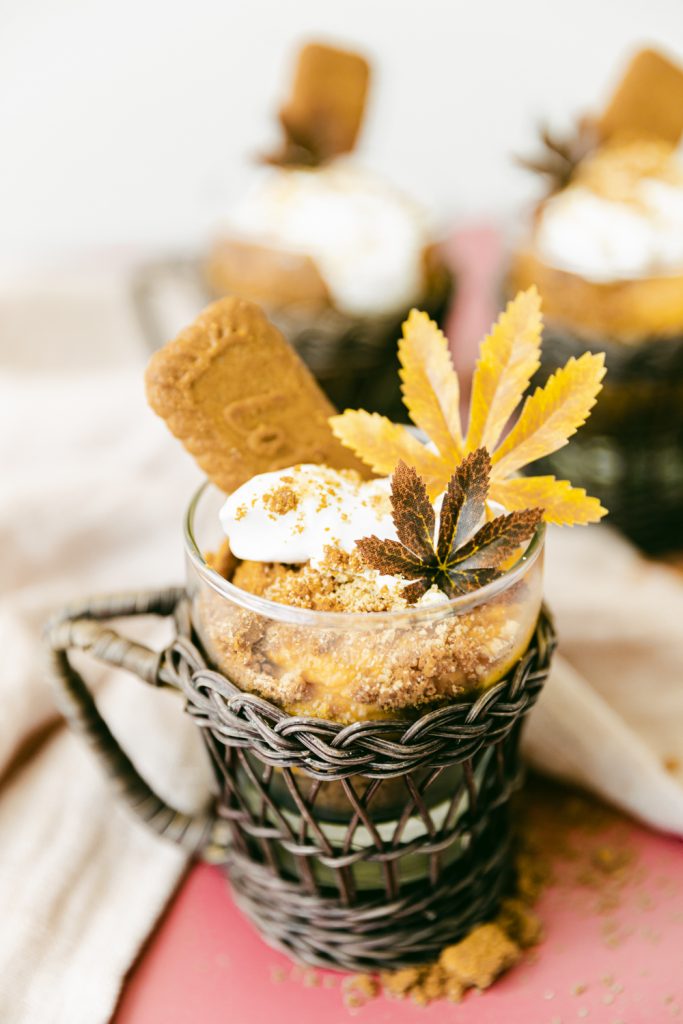 ---
xx
Abby