Spring has sprung and this table has us as ready as ever!! I was so excited when I found this gorgeous citrus-inspired collection at Sur La Table just in time for the new season. The citrus with that pretty pink background is so gorgeous, you guys will flip when you see it!
I added gorgeous florals, a few fun details, and a delicious spread of food to complete the perfect intimate table for four in my backyard. Keep scrolling to see all the pretty and see where to shop it all and create it on your own!
Photos by the talented Jessica Lynn Photo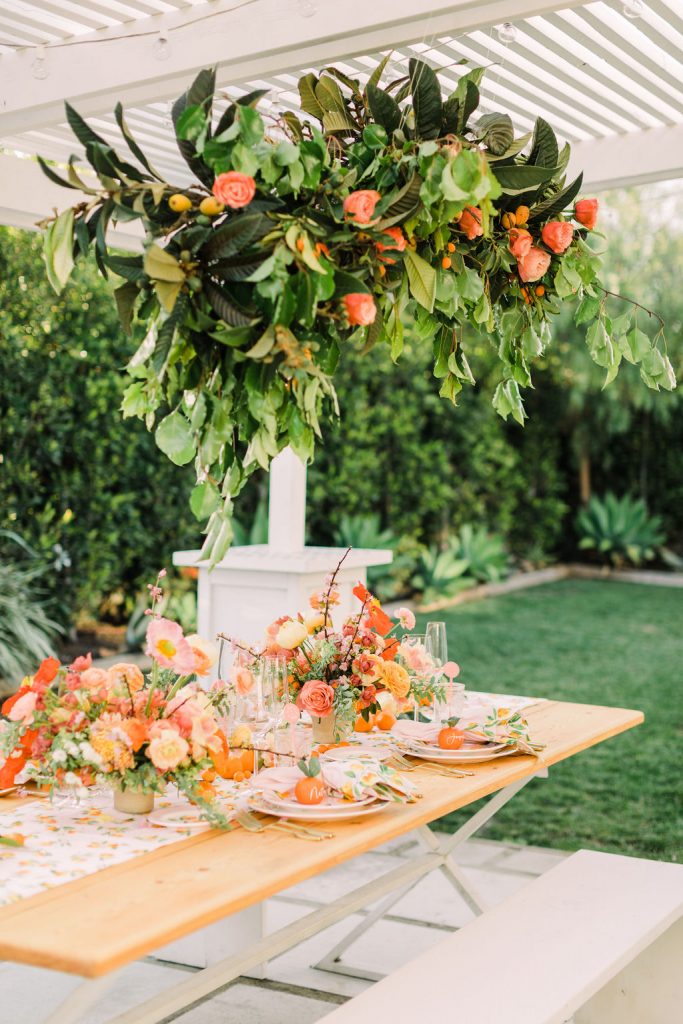 I couldn't resist having a few pretty details for this little dinner party, and these were worth it! How pretty is this invite by Proper Letter? Styled to perfection by Jessica on my new Stile and Co mat. I am in LOVE with this!!! There's something about these colors that just make me smile!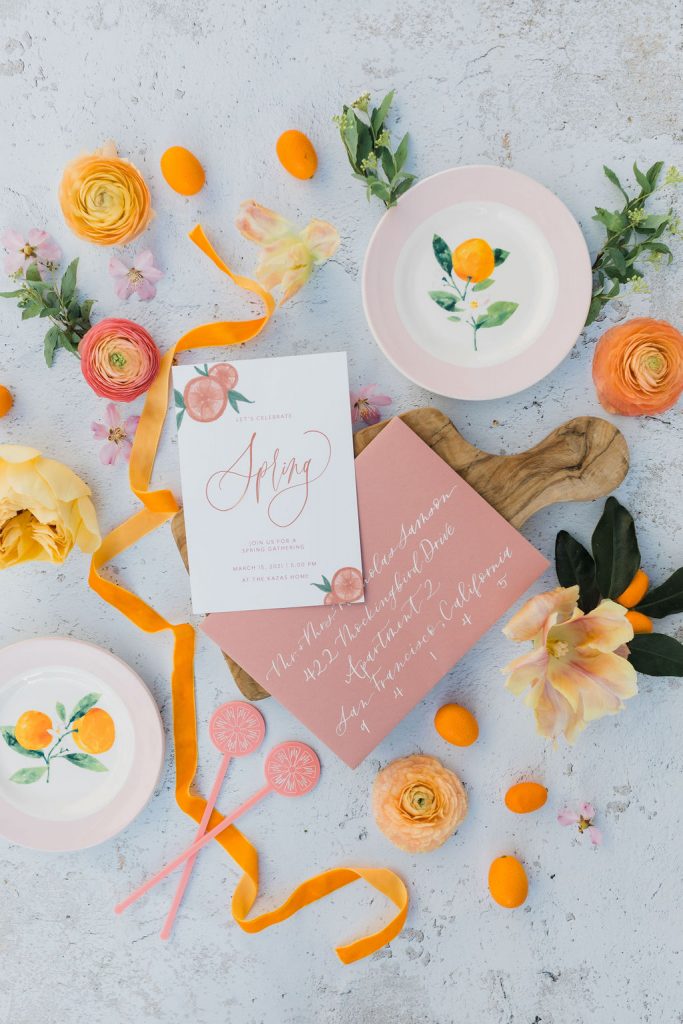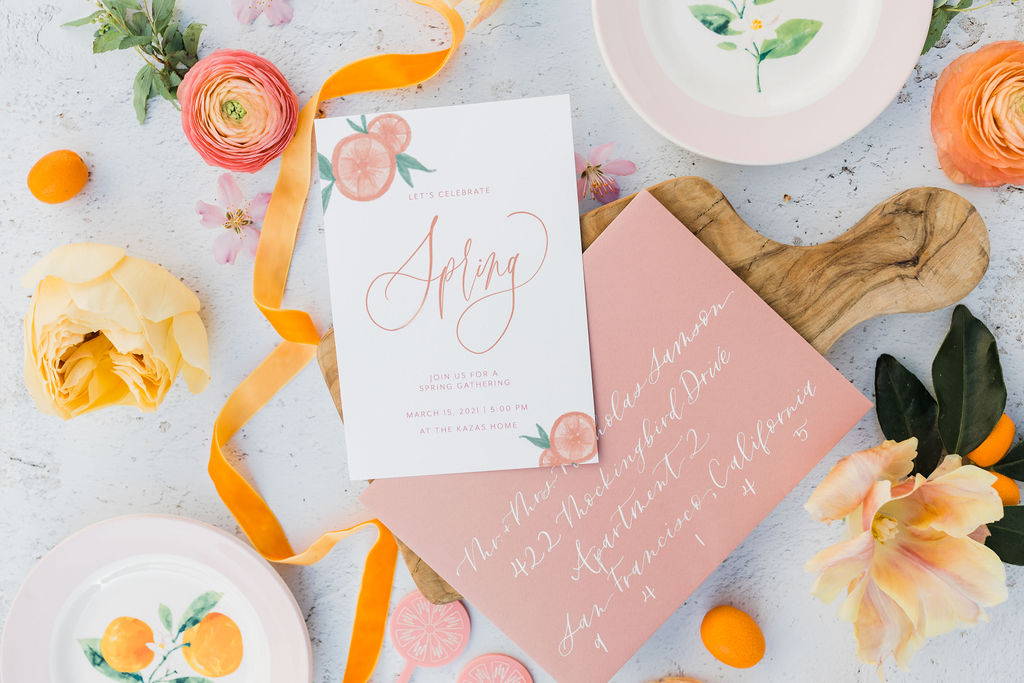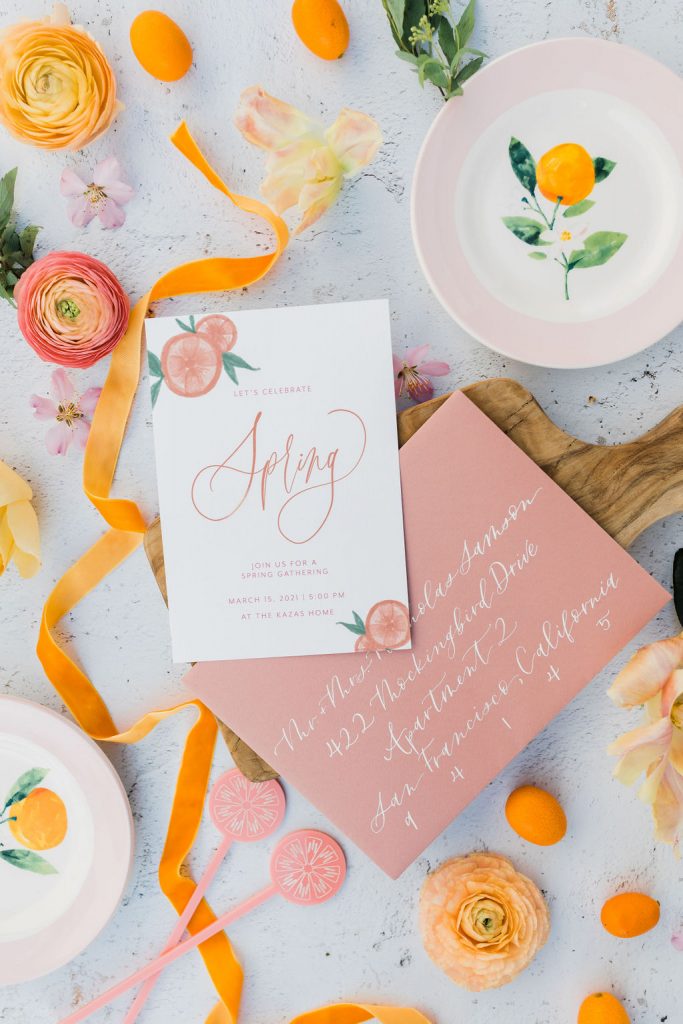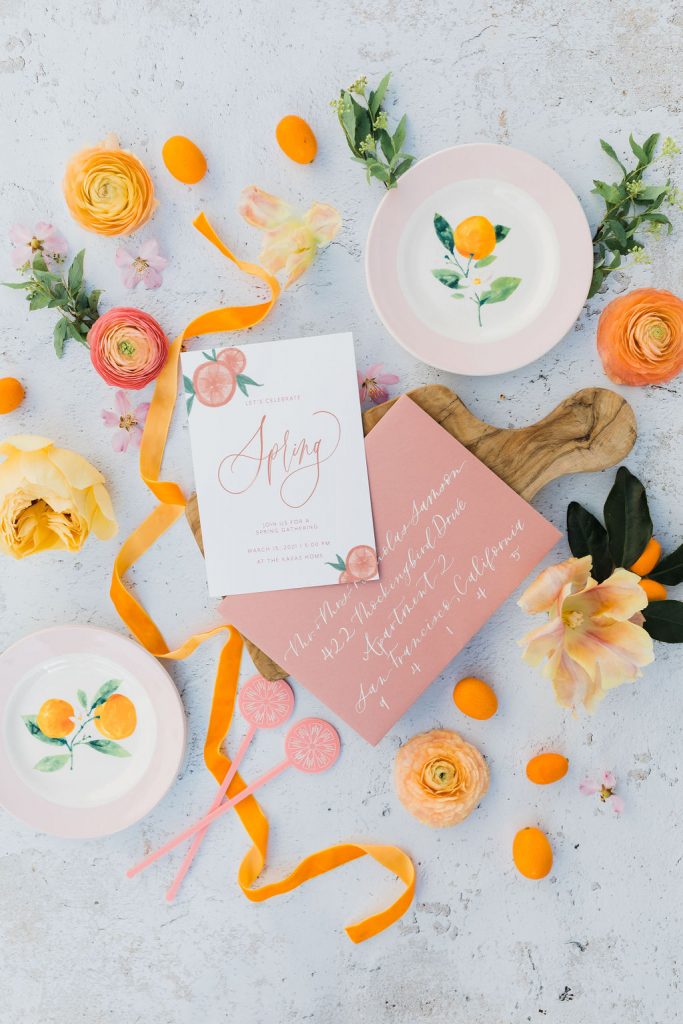 The bougainvillea is blooming in my backyard so I thought this photo was necessary! How pretty does our table look? And our garden is so green! All the essentials of Spring from Mother Nature to help make our set up even prettier…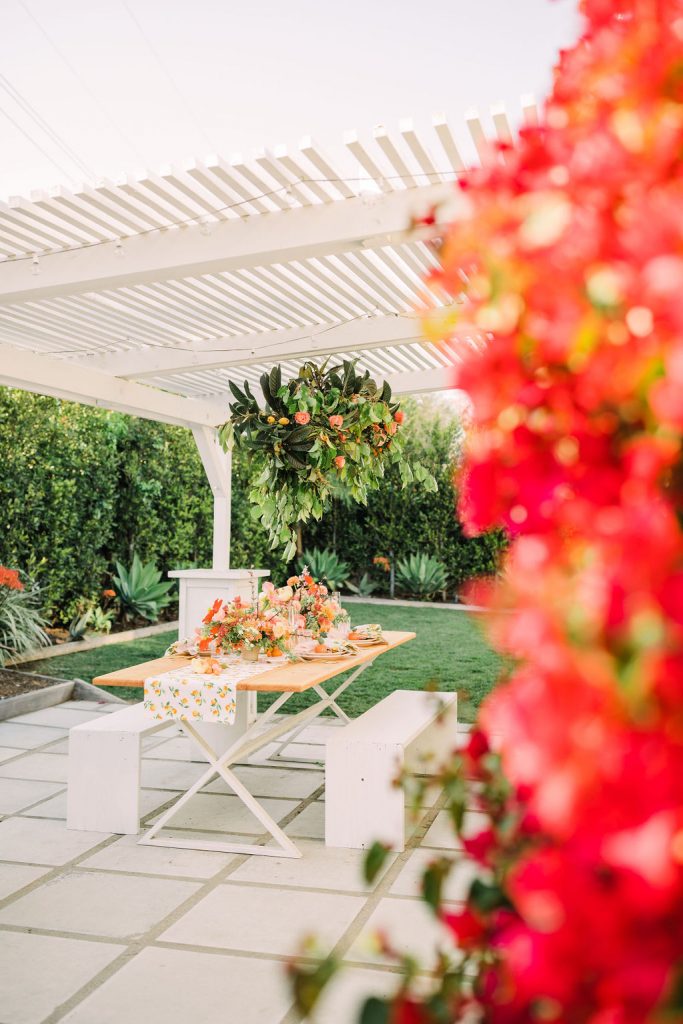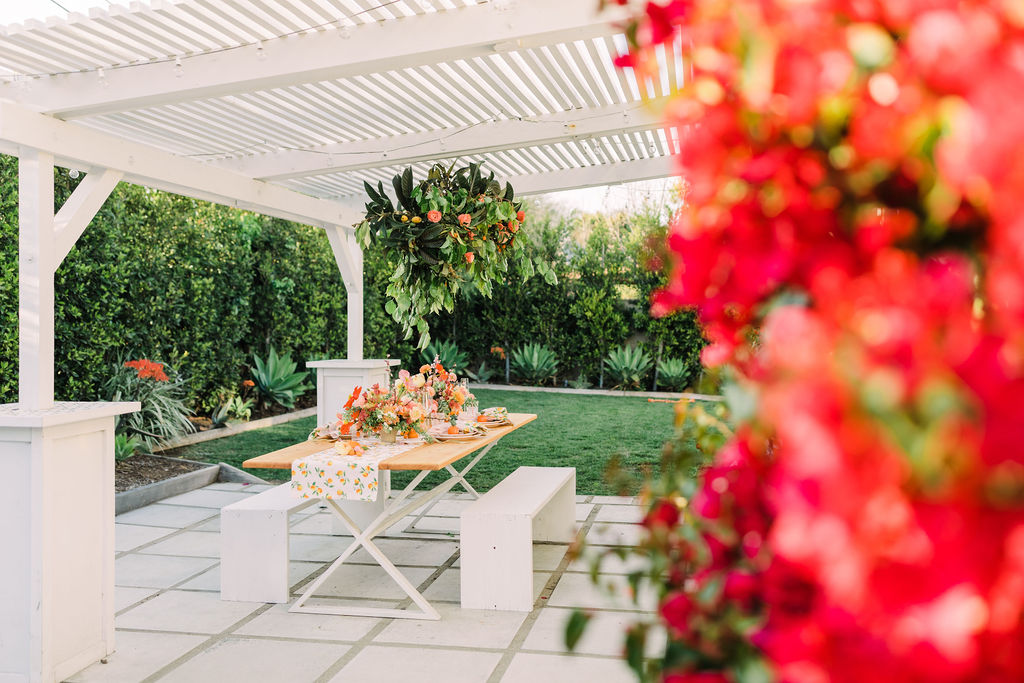 Who knew that orange and pink could be the best color combo EVER?! I loved layering the print on our table with the Sur La Table table runner, dinner plate, salad plate, napkin, and even that adorable bread plate! It's just the prettiest table situation!!
For the glassware, I kept it simple and classic with a wine glass, champagne, and water glass which I may or may not have used for a cocktail, haha!! I'm also loving that new gold flatware, isn't it pretty?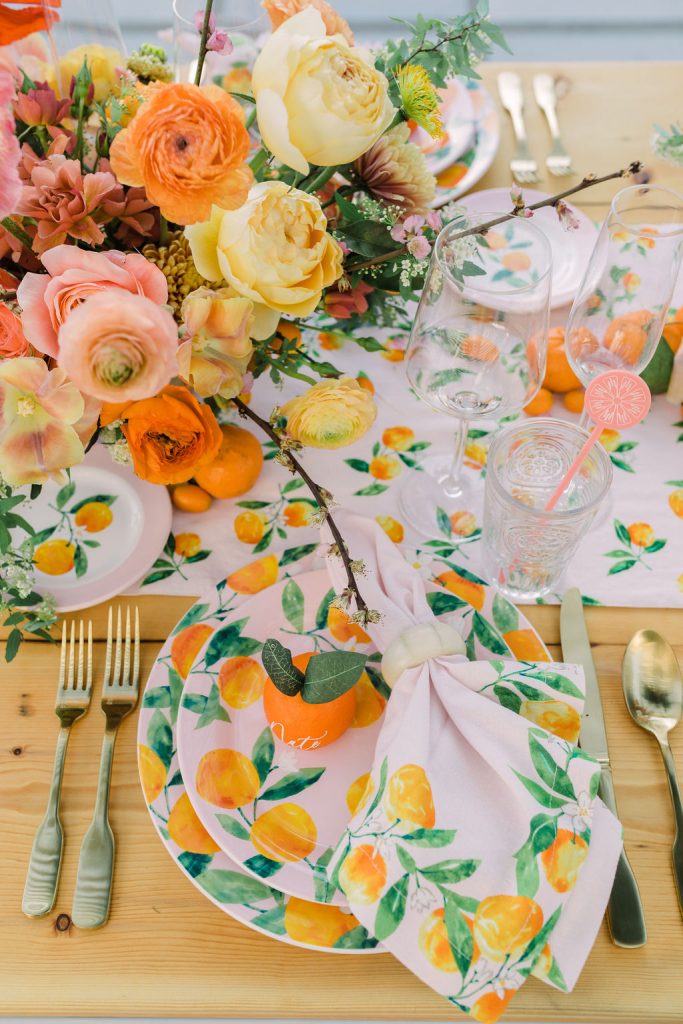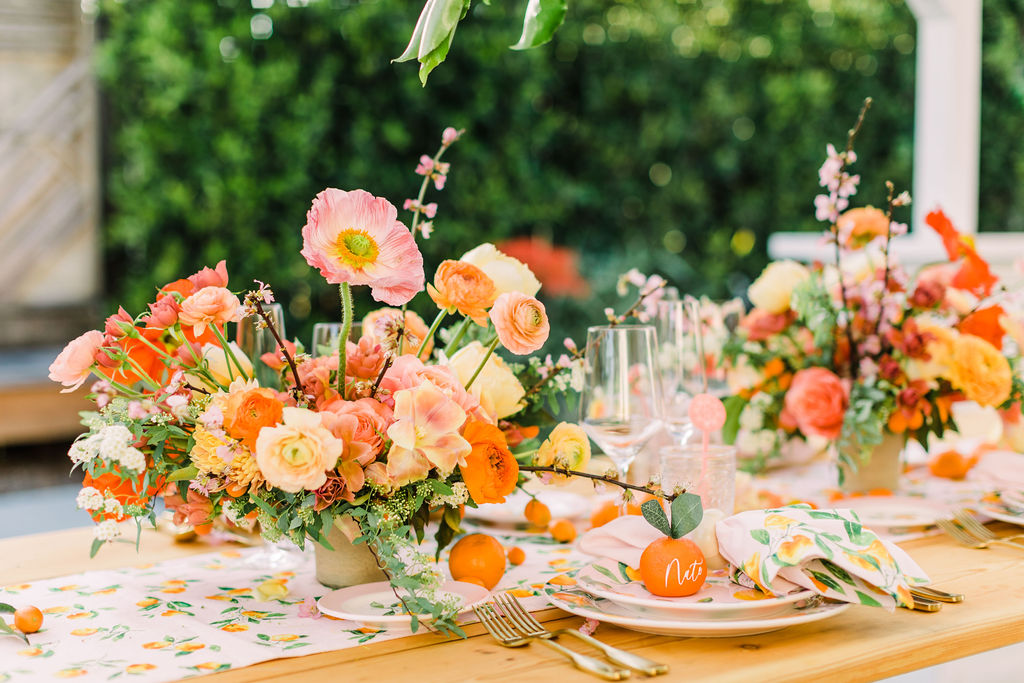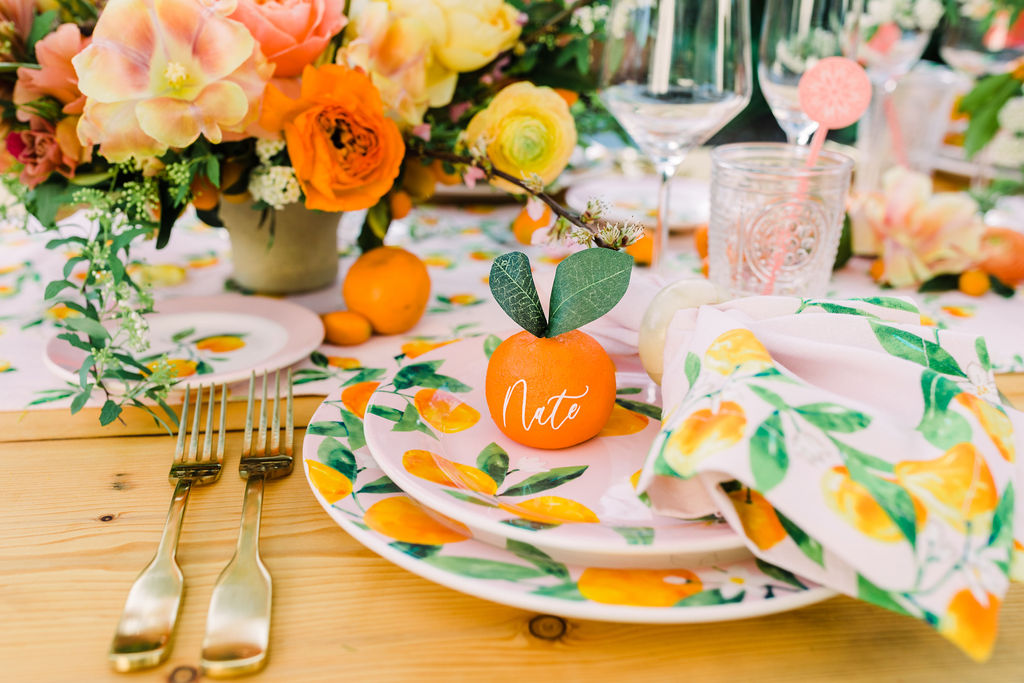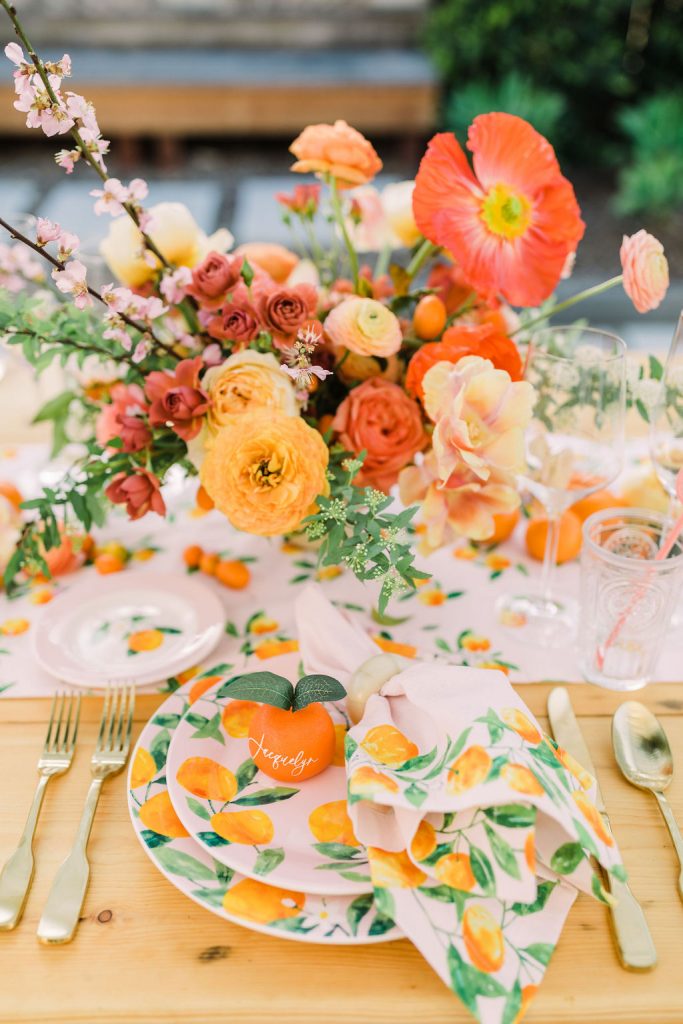 When I saw these florals by Not Just in Novels I nearly fainted! These poppies blew my mind, they were SO big and SO beautiful! And those colors are just gorgeous. These were just incredible!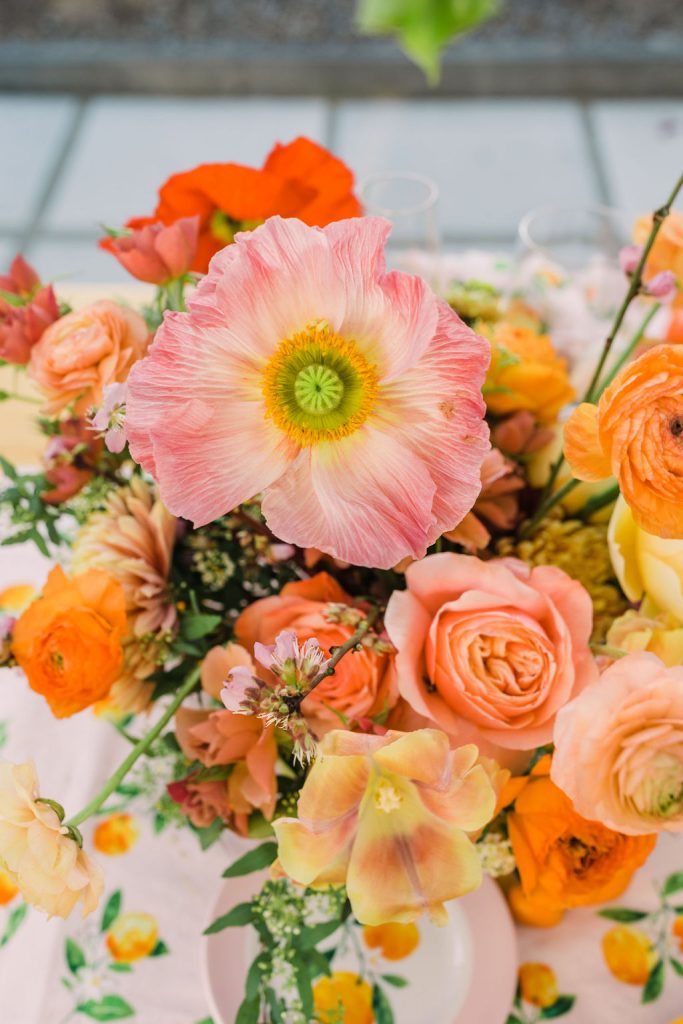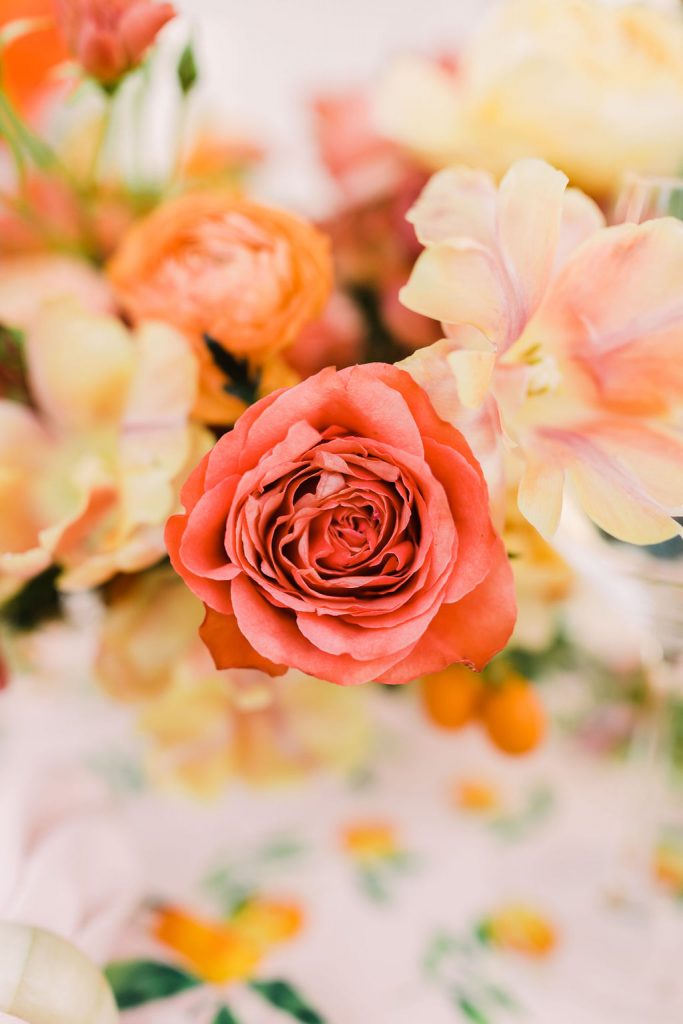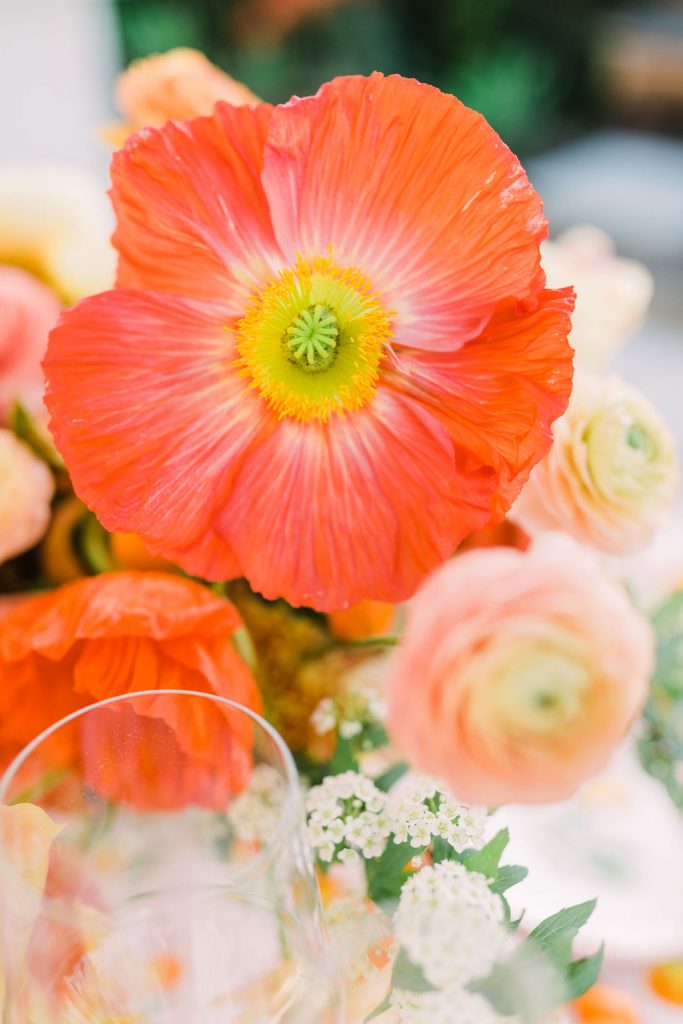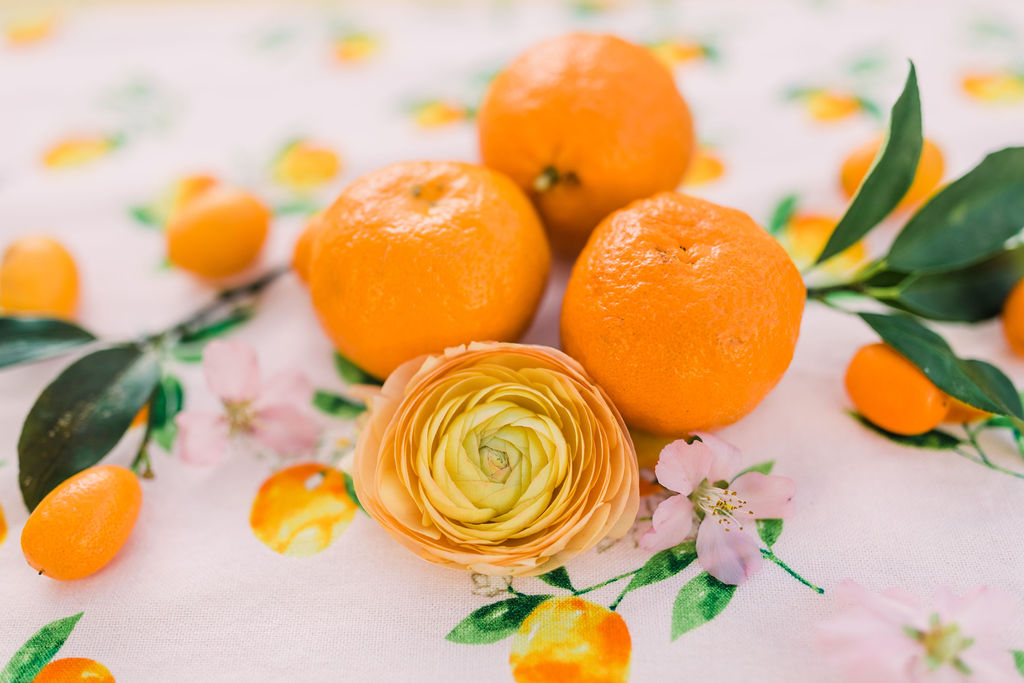 Not Just in Novels also created this beautiful installation over my table. It is so fun to play with florals and do something different and unexpected. Especially something as unique as this!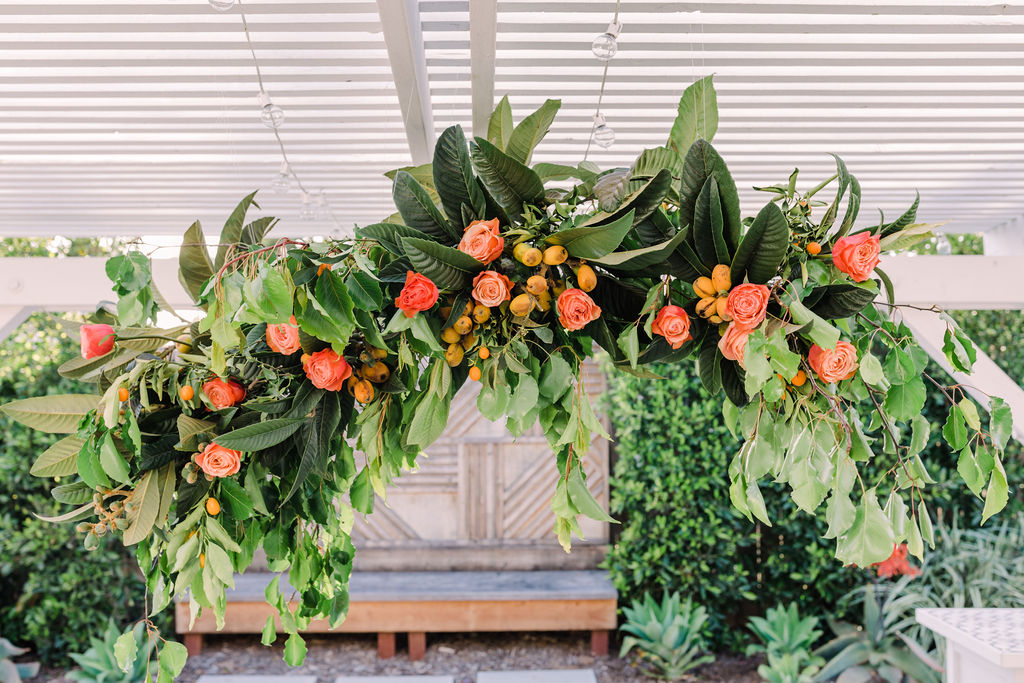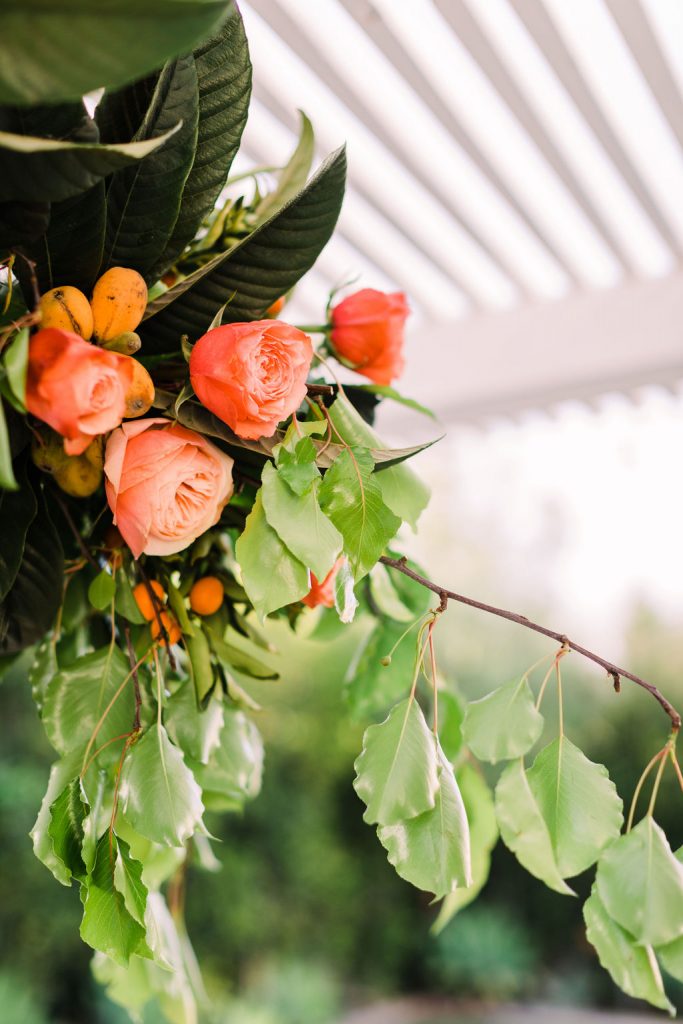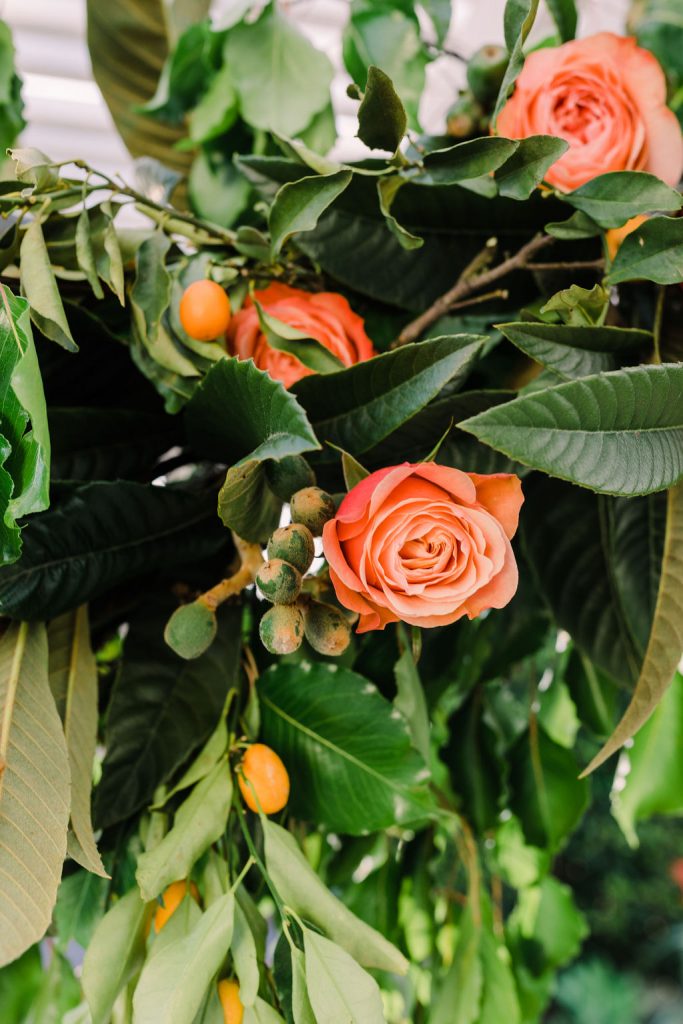 Place cards are always a great detail for any party, and it's always fun to try a different and unique take on it. Sur La Table has these adorable mini citruses that I used as place cards. Proper Letter sent me vinyl names that I put on them and they couldn't have been more perfect!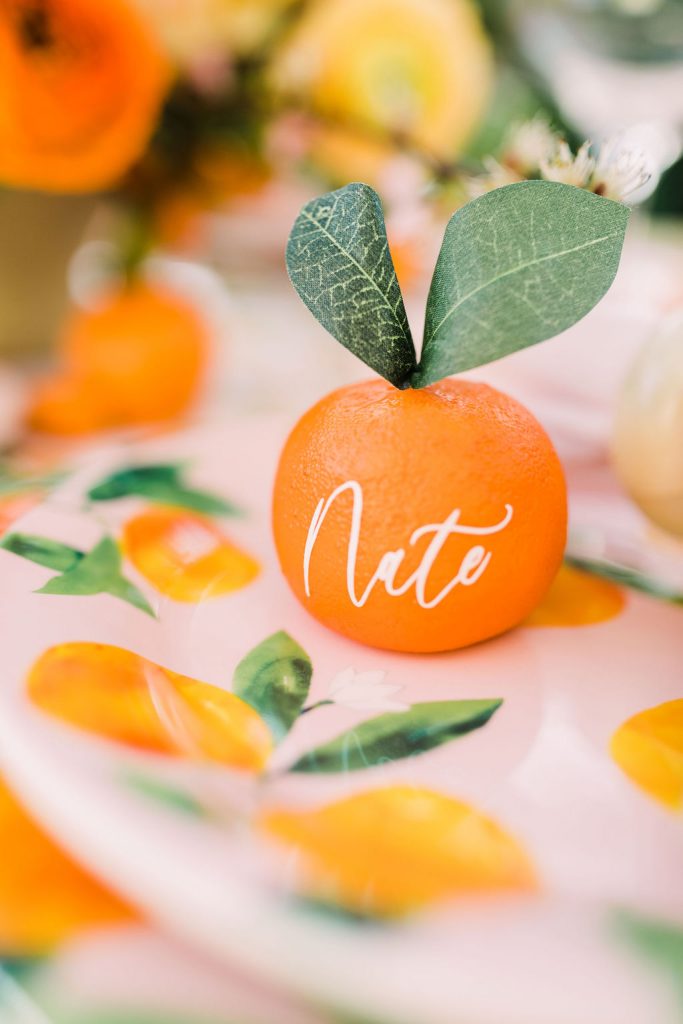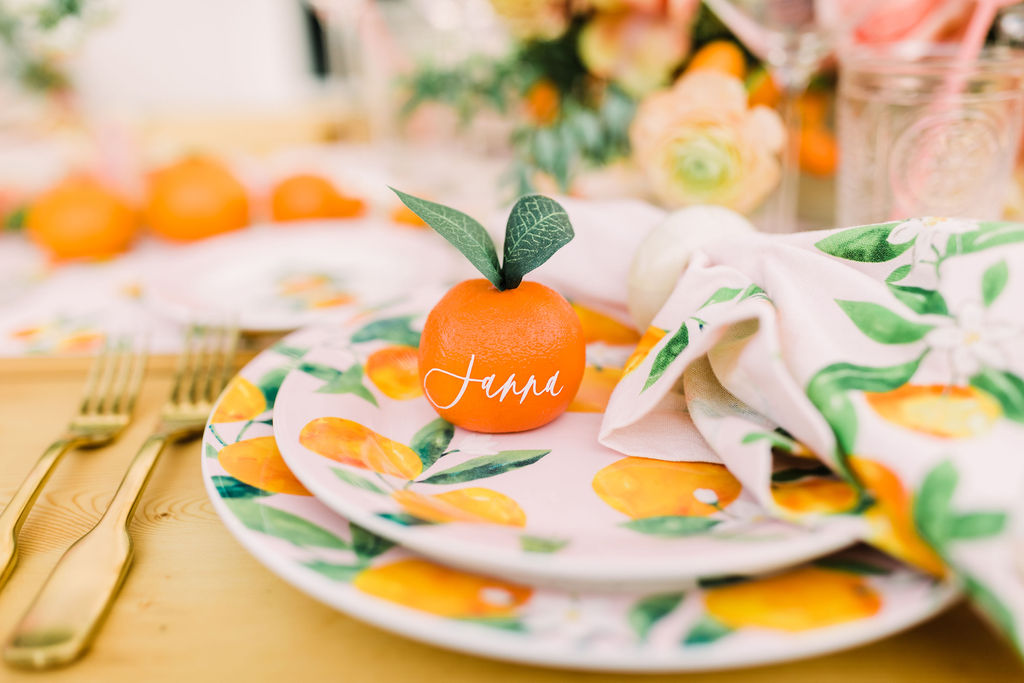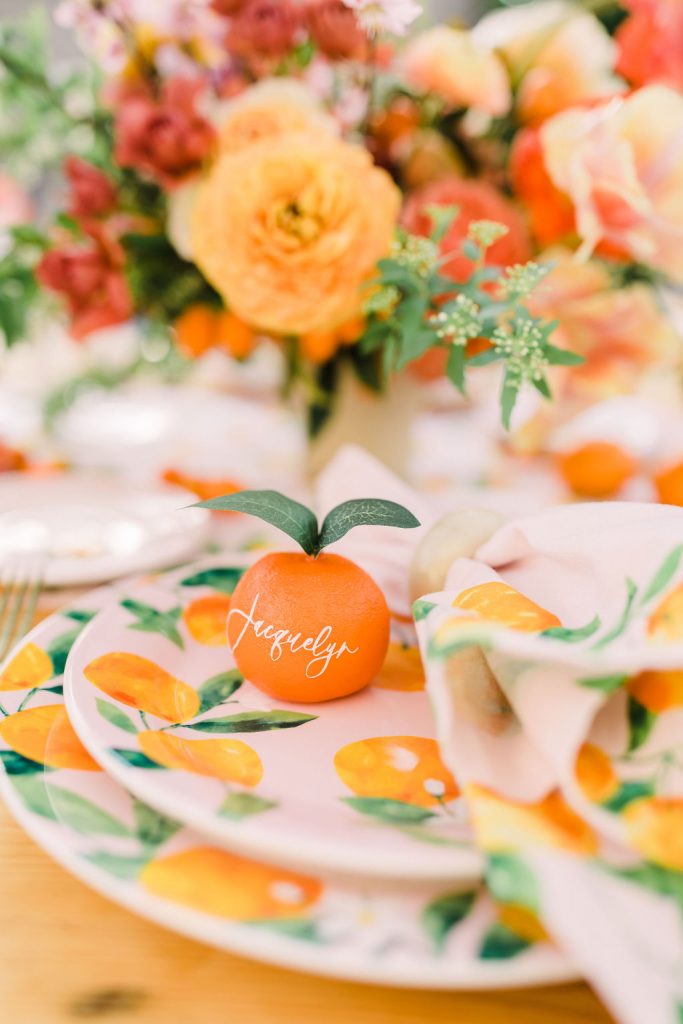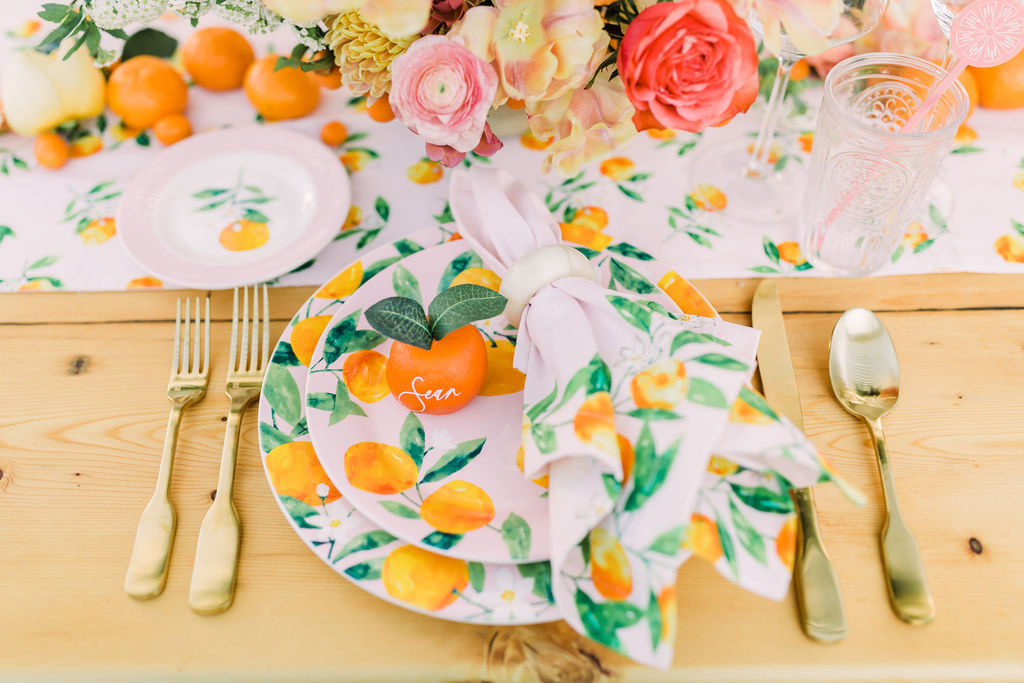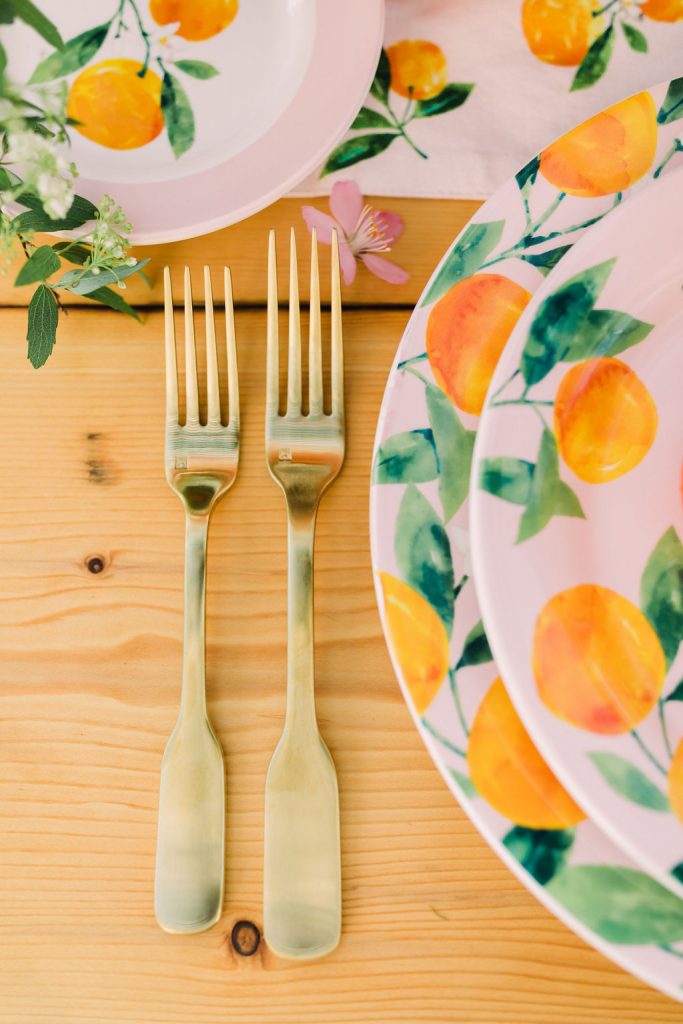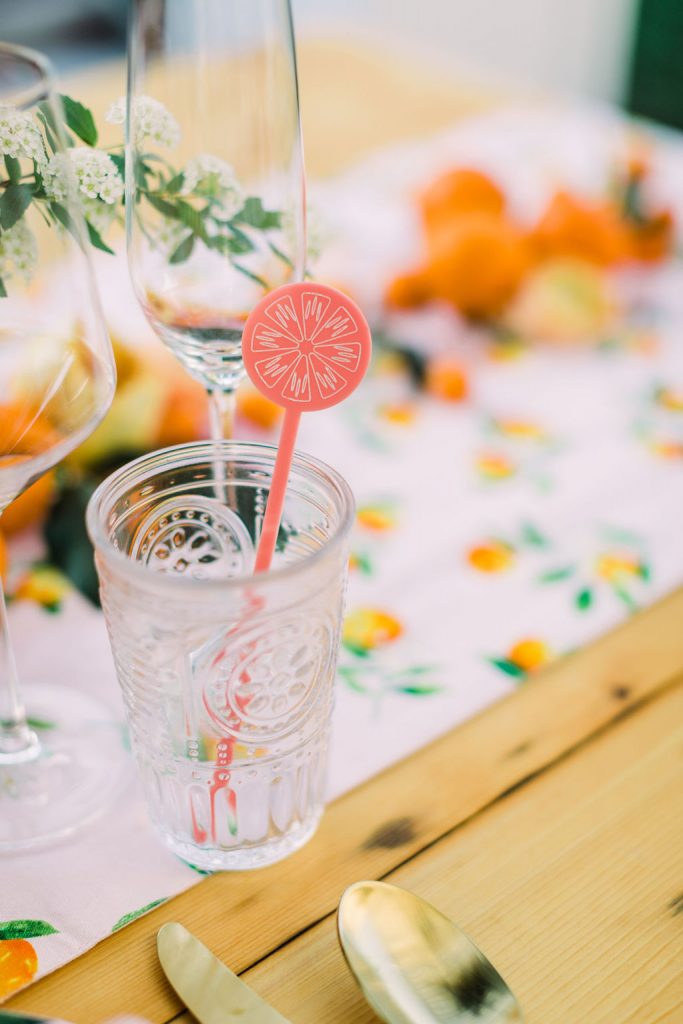 Love this gorgeous table!!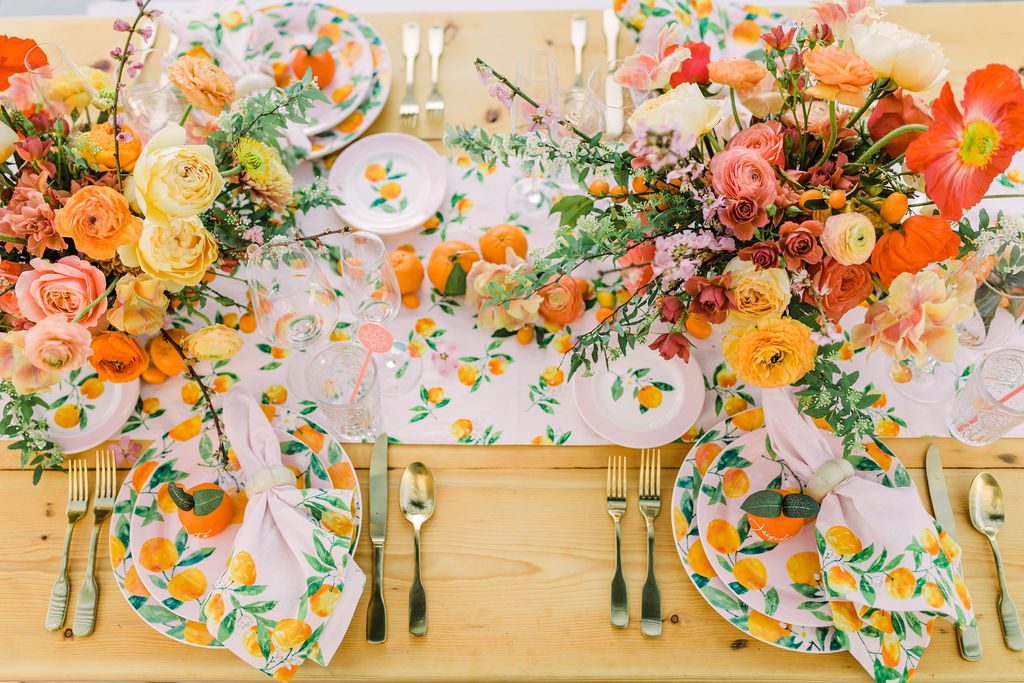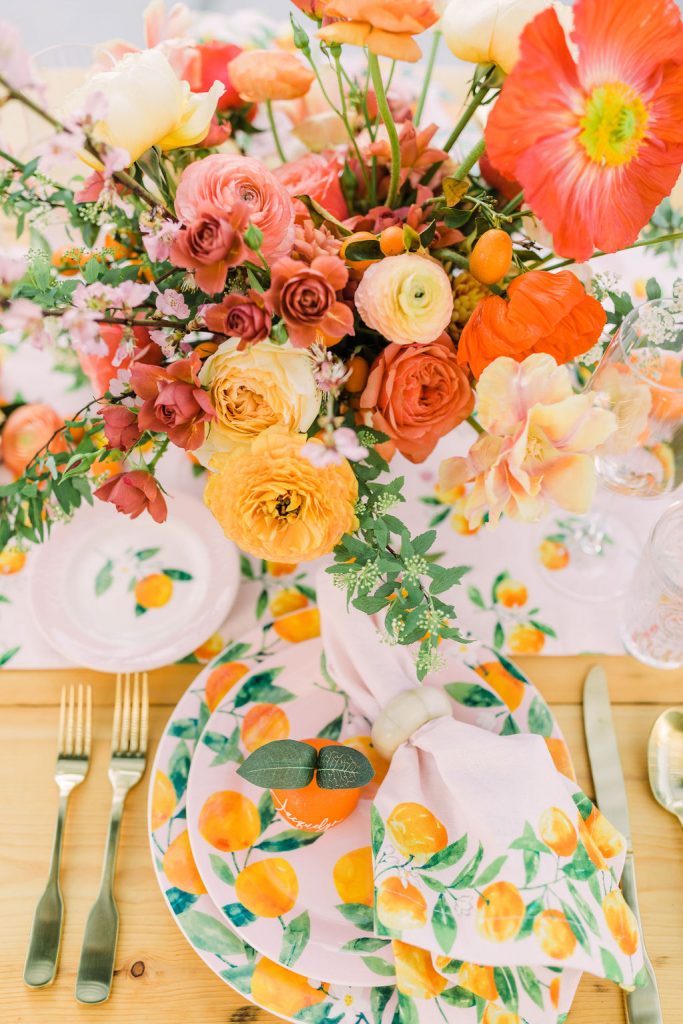 They even have bowls that are the perfect addition for a starter at a Spring lunch or dinner. I picture a pretty pea soup in that bowl and I may have to make that dream a reality!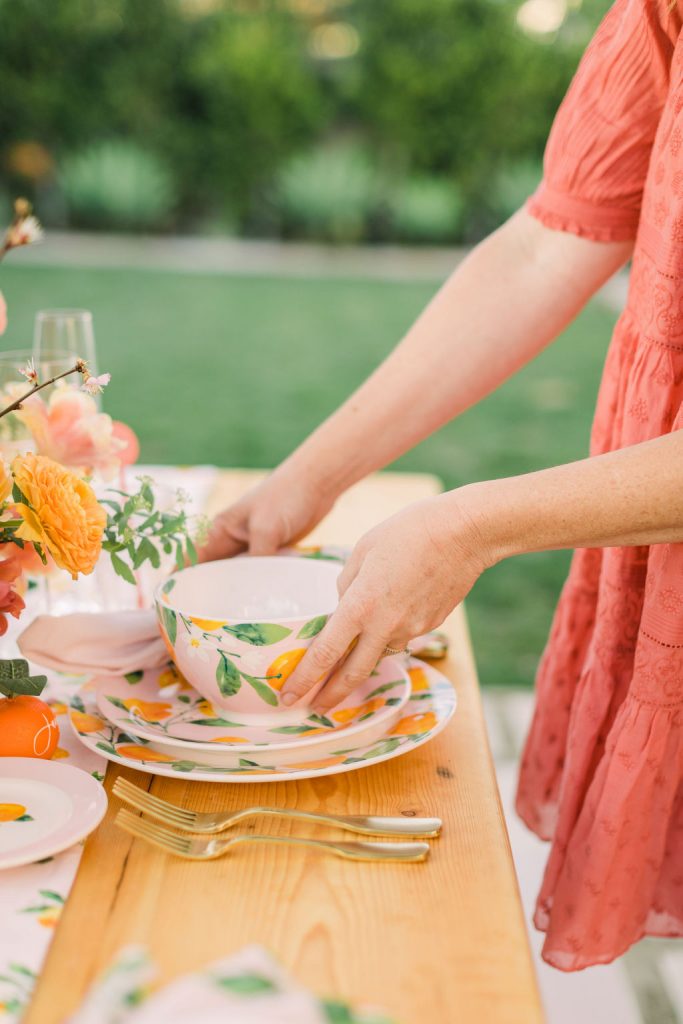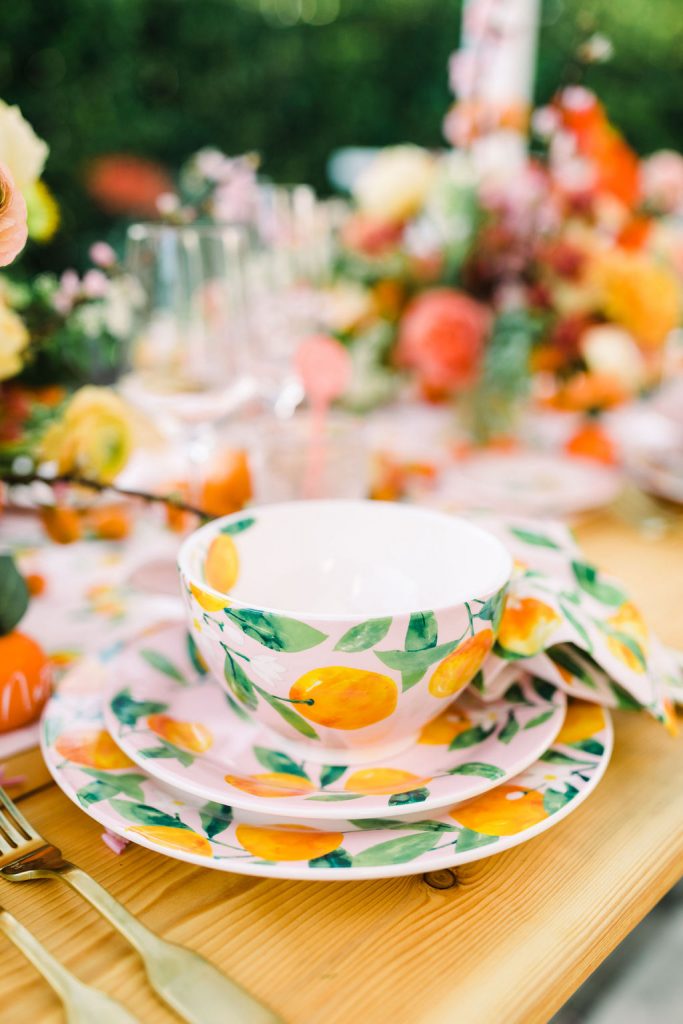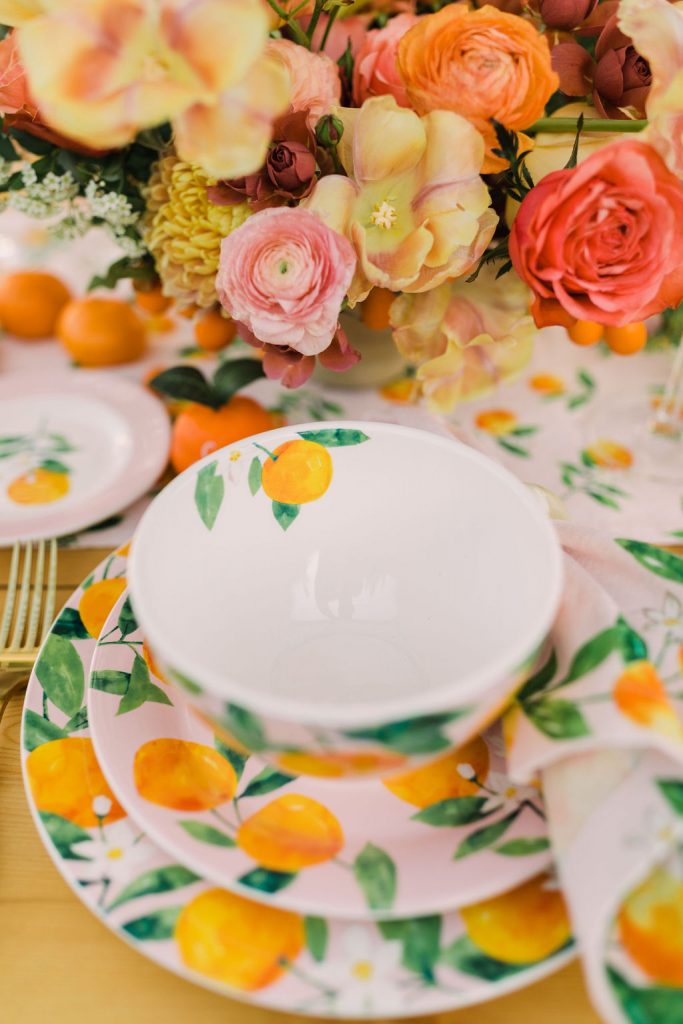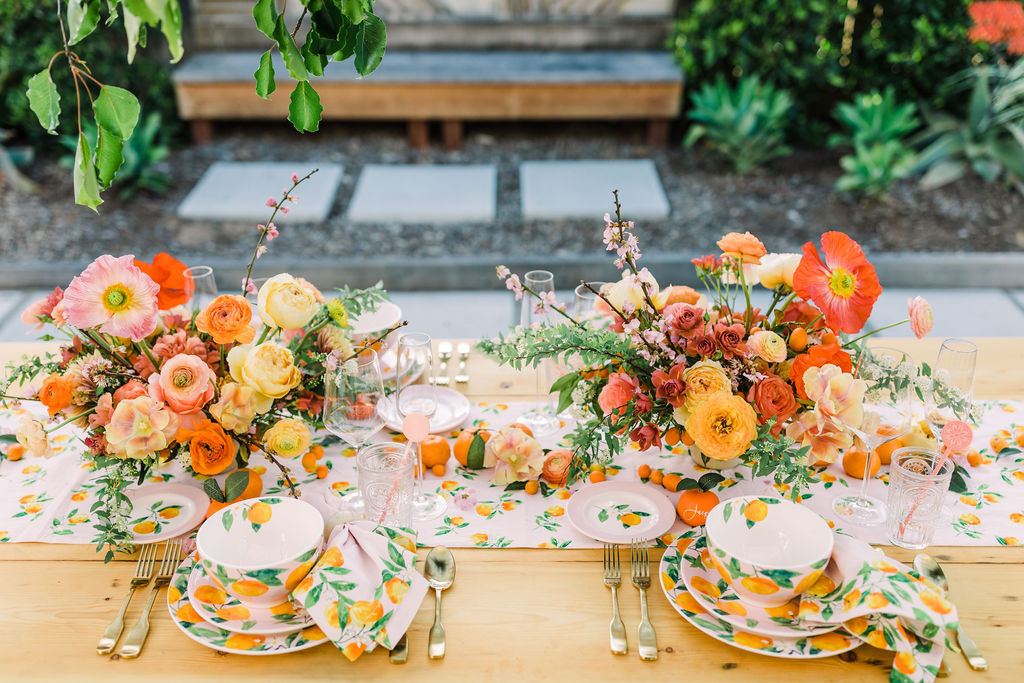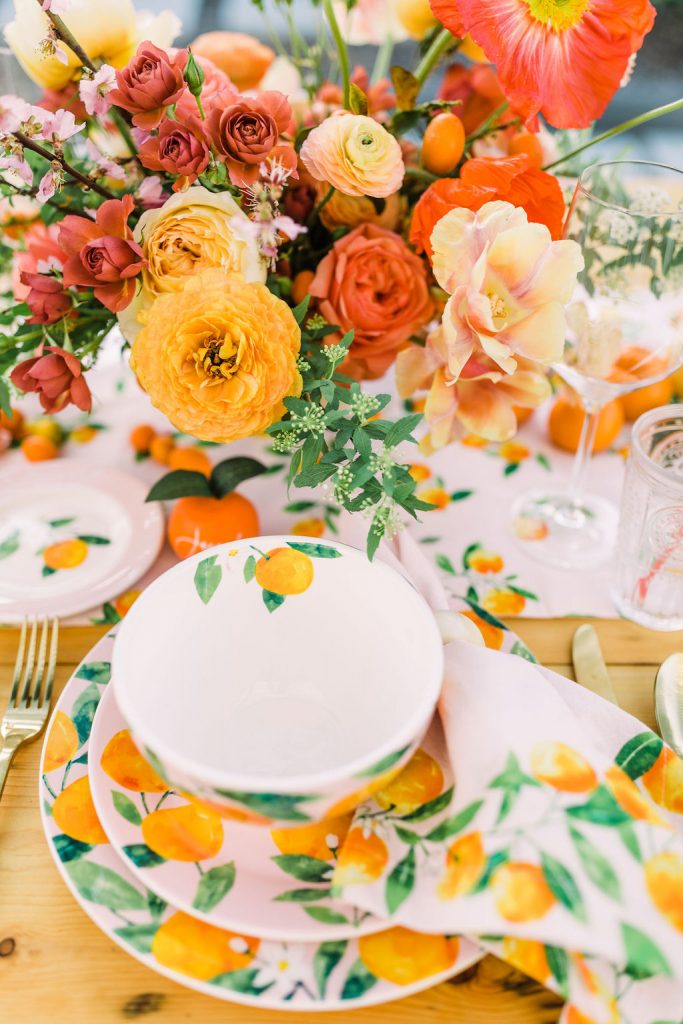 As a hostess, I always know that full glasses equals happy guests! I poured a bit of rosé but also had a delicious cocktail option as well! Variety is always fun ;)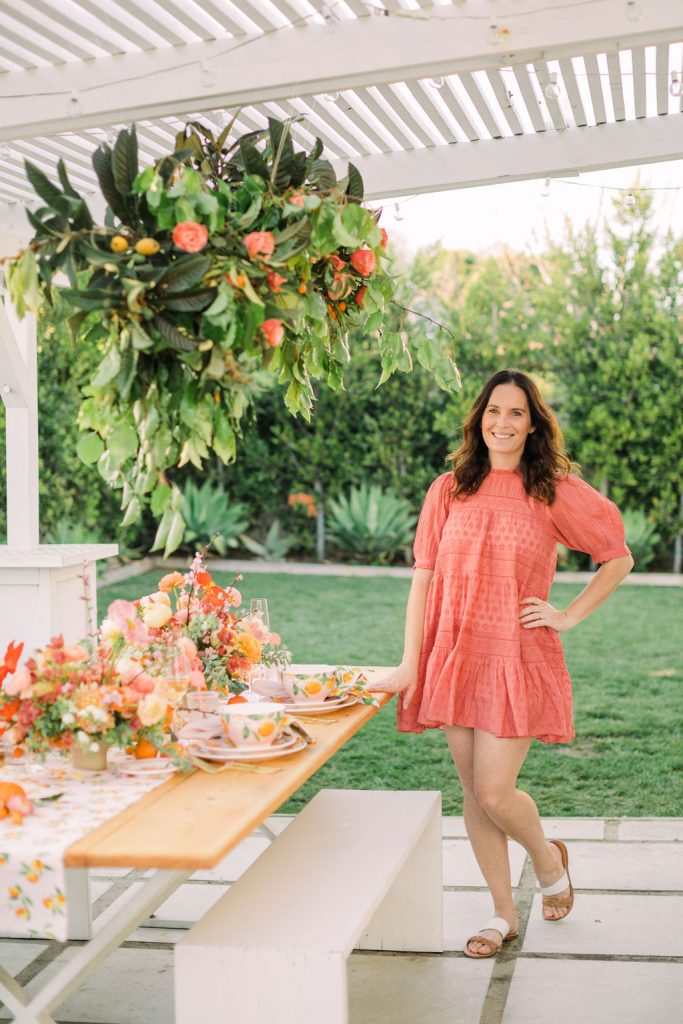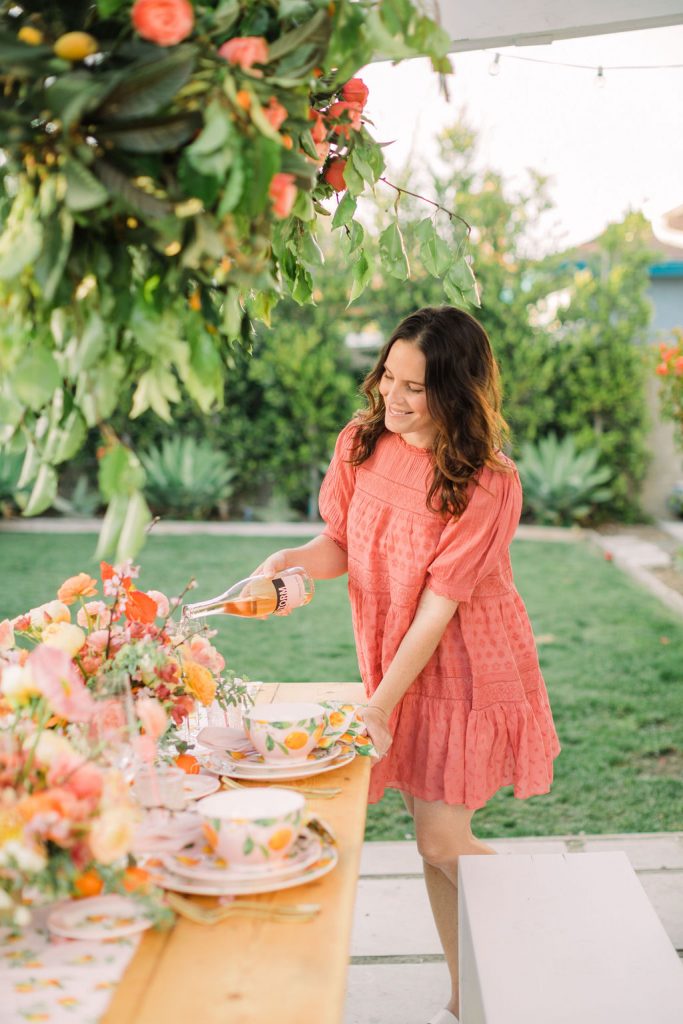 My friends at Greenleaf Chopshop have the best Easter menu that I used for this gathering. One of the best things to come out of Covid, in my humble opinion, is to go cocktails. An already mixed delicious cocktail ready to go? Yes, please!! I just poured it in that pretty pitcher and added a little bit of citrus and voila! An extra fresh drink!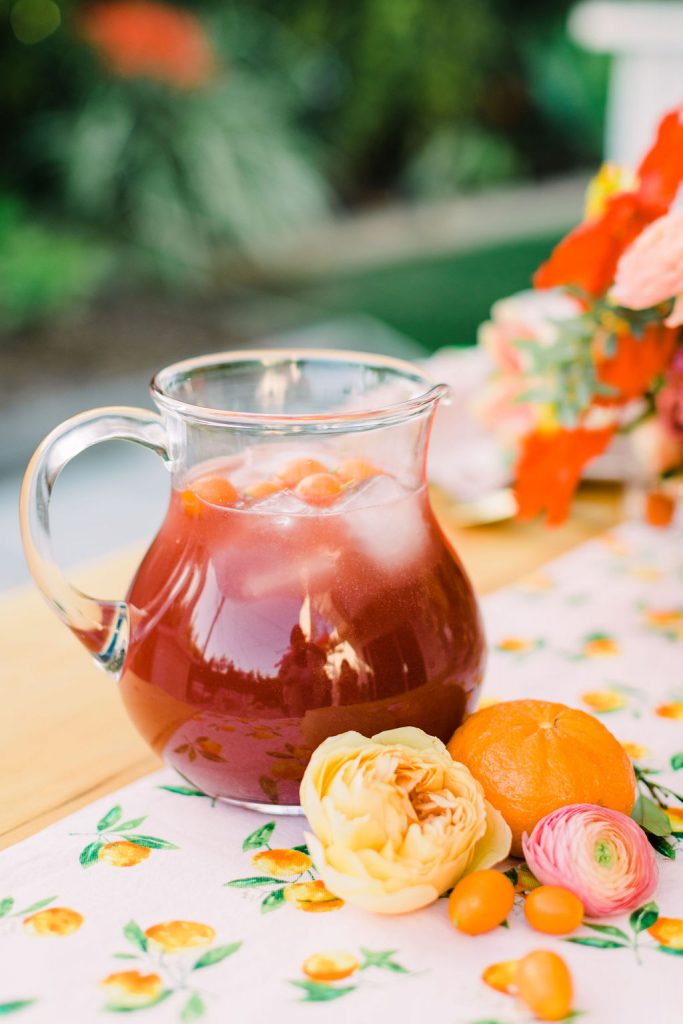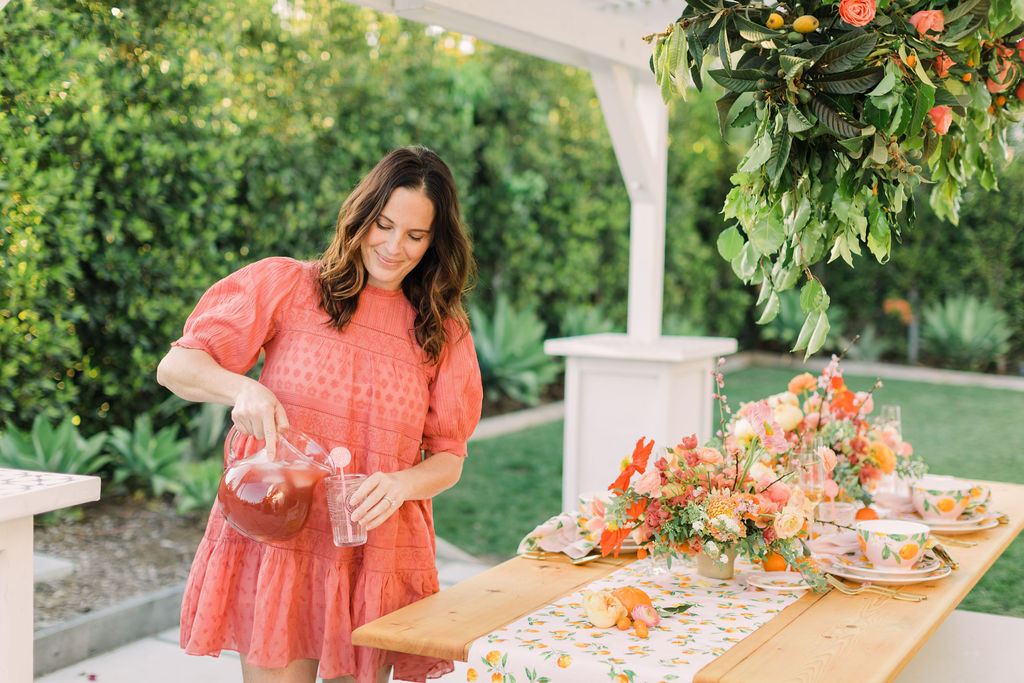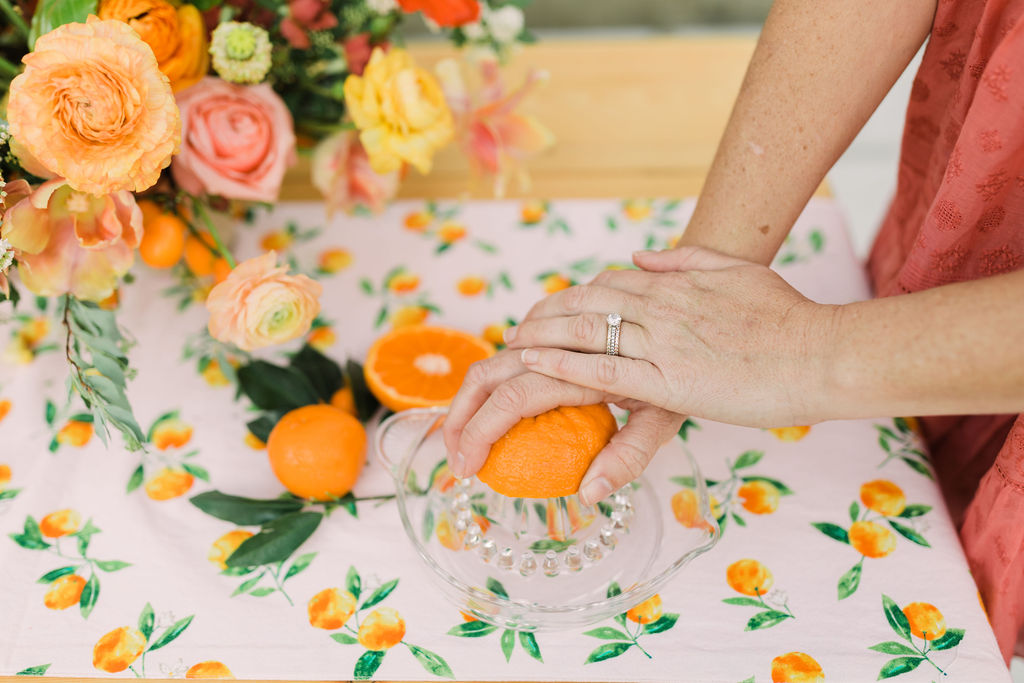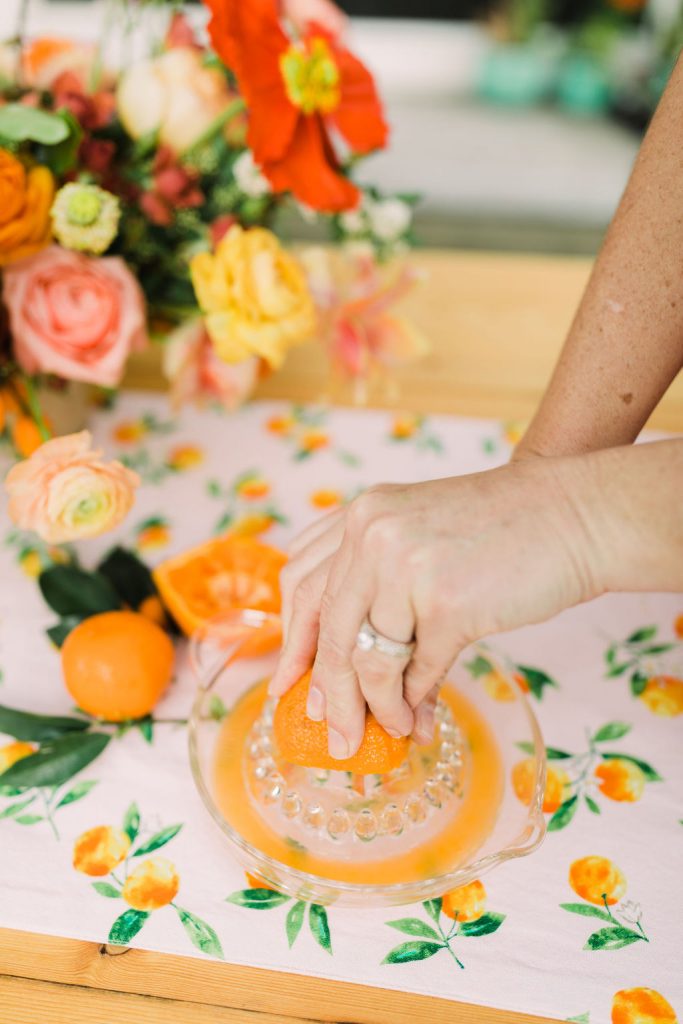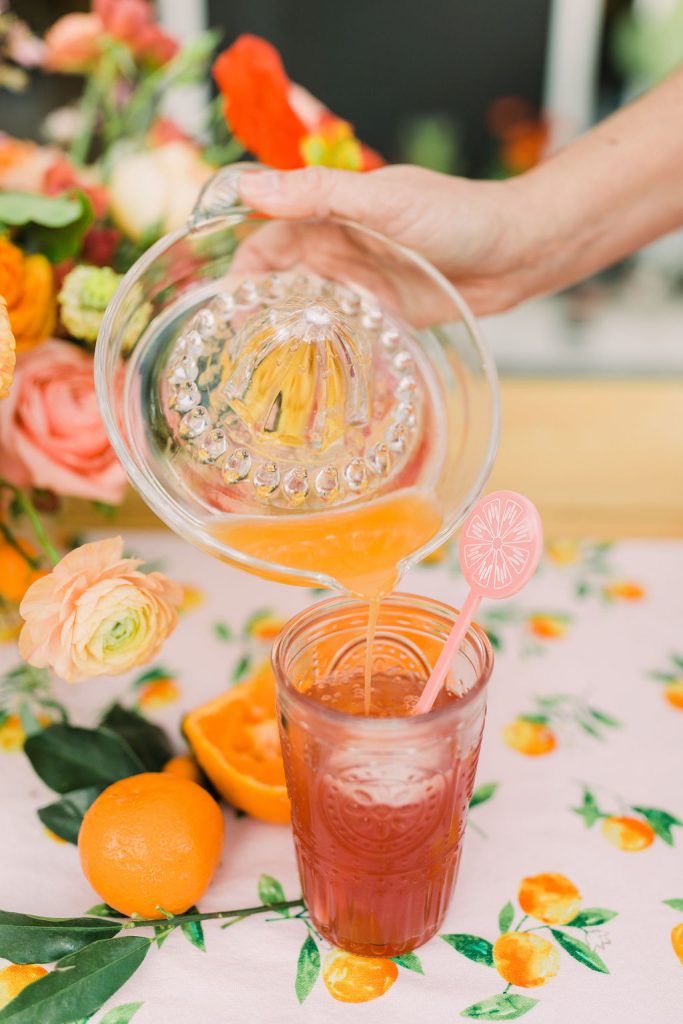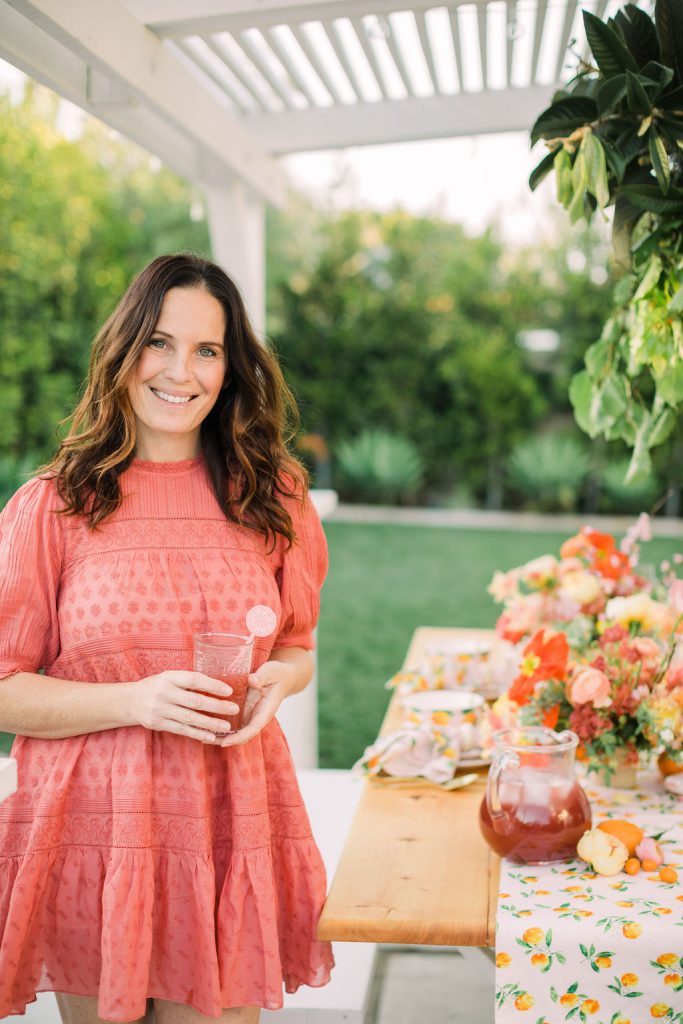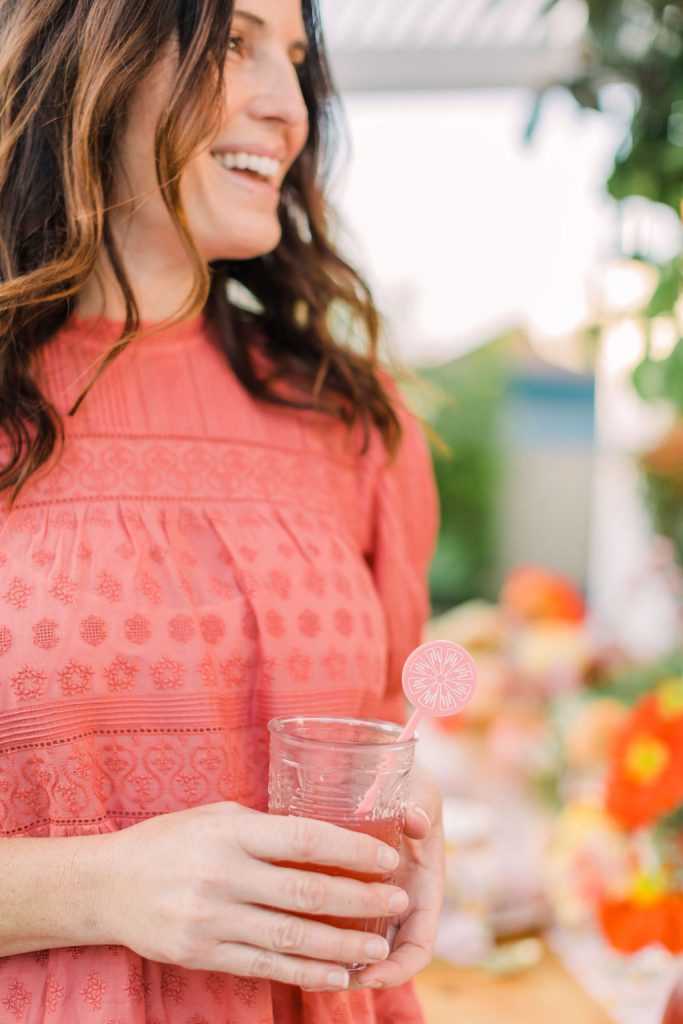 Not only does Greenleaf offer the drinks, but also the most delicious food!! Their Easter menu includes colorful grilled veggies, delicious sides of potatoes, a fresh spring salad, scrumptious salmon, and a zesty lemon chicken. My family and I were in heaven with this gorgeous and yummy spread!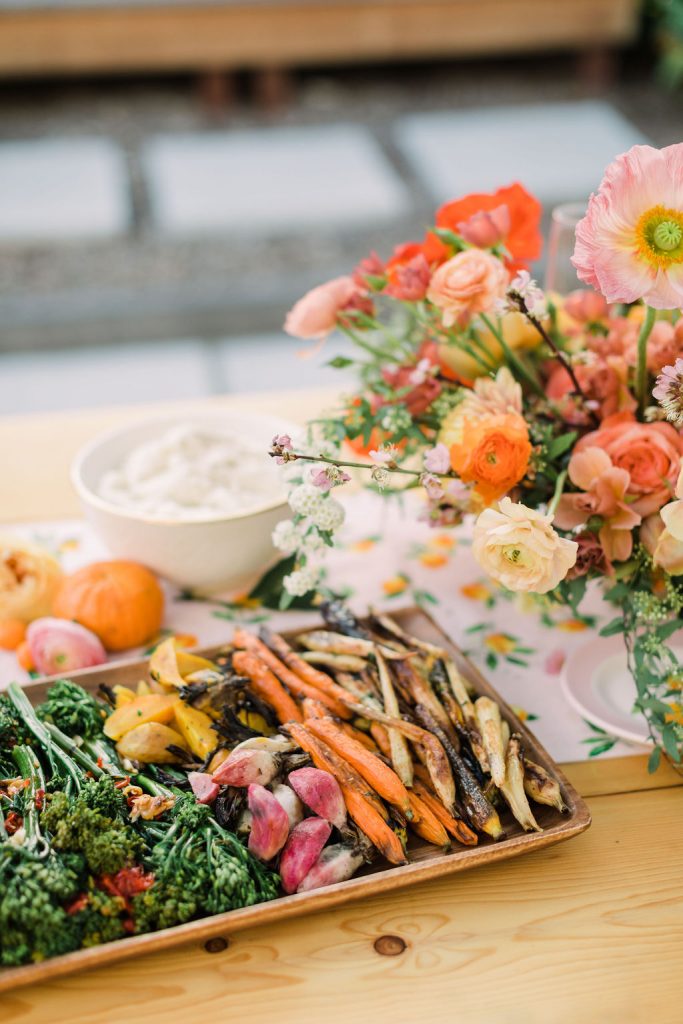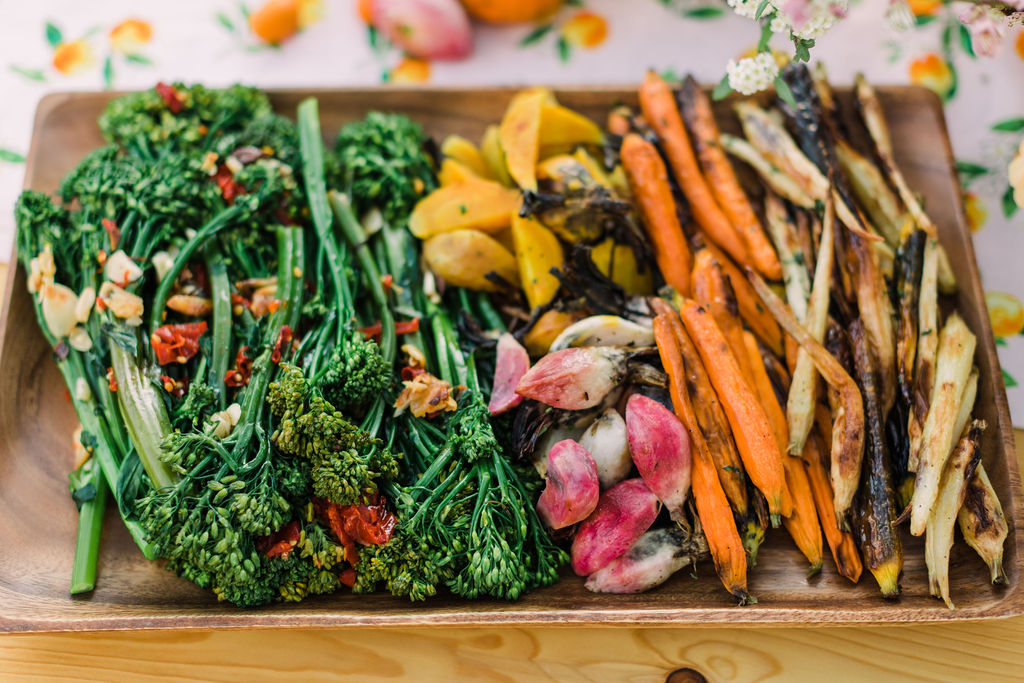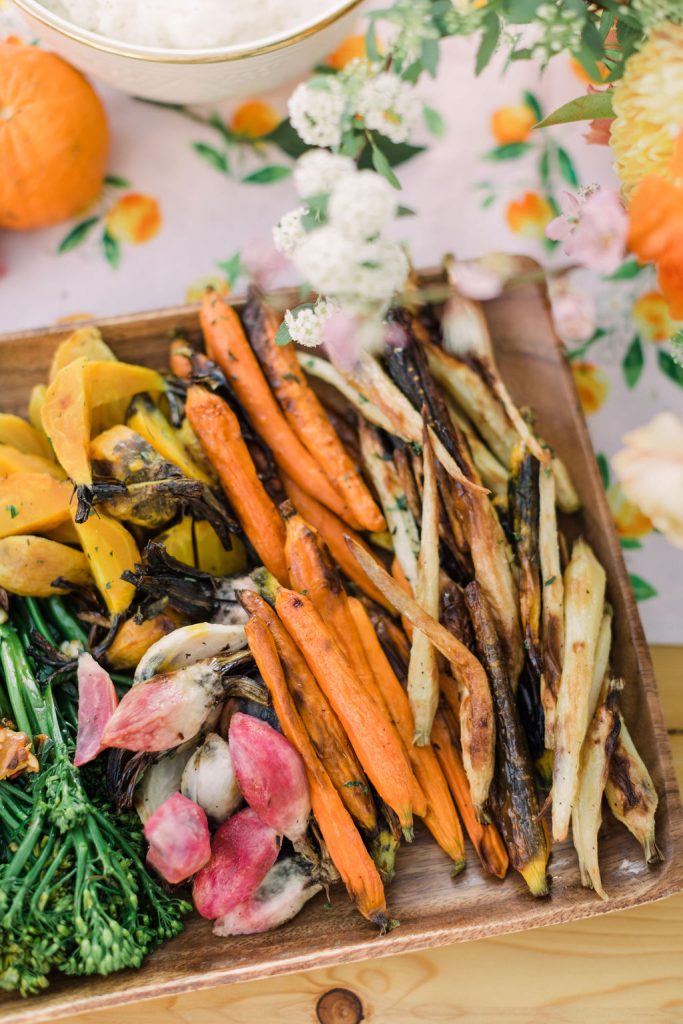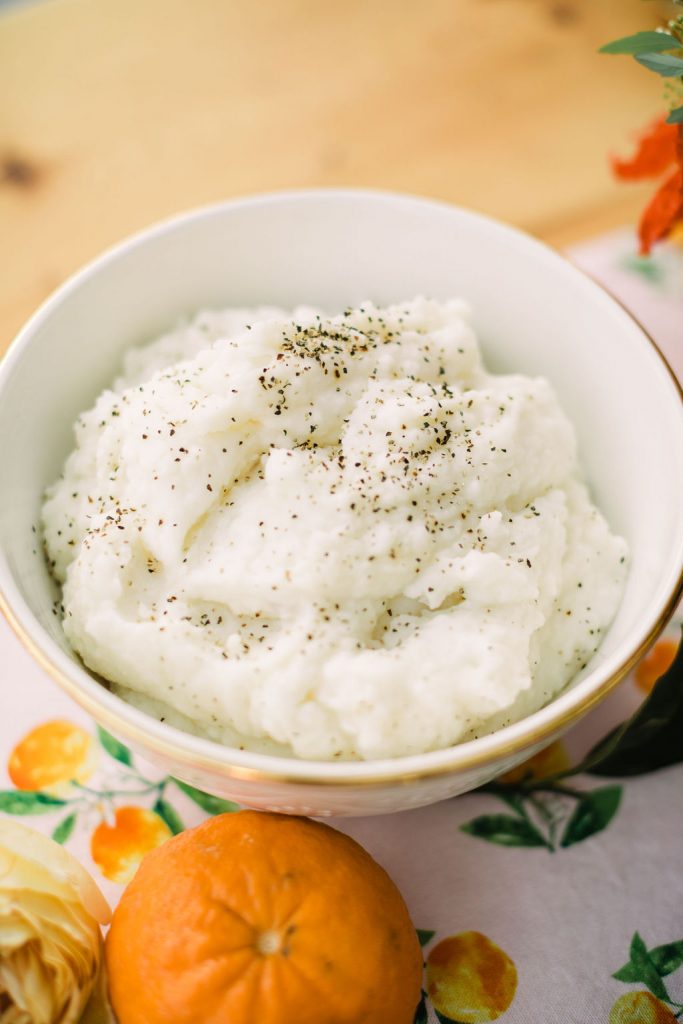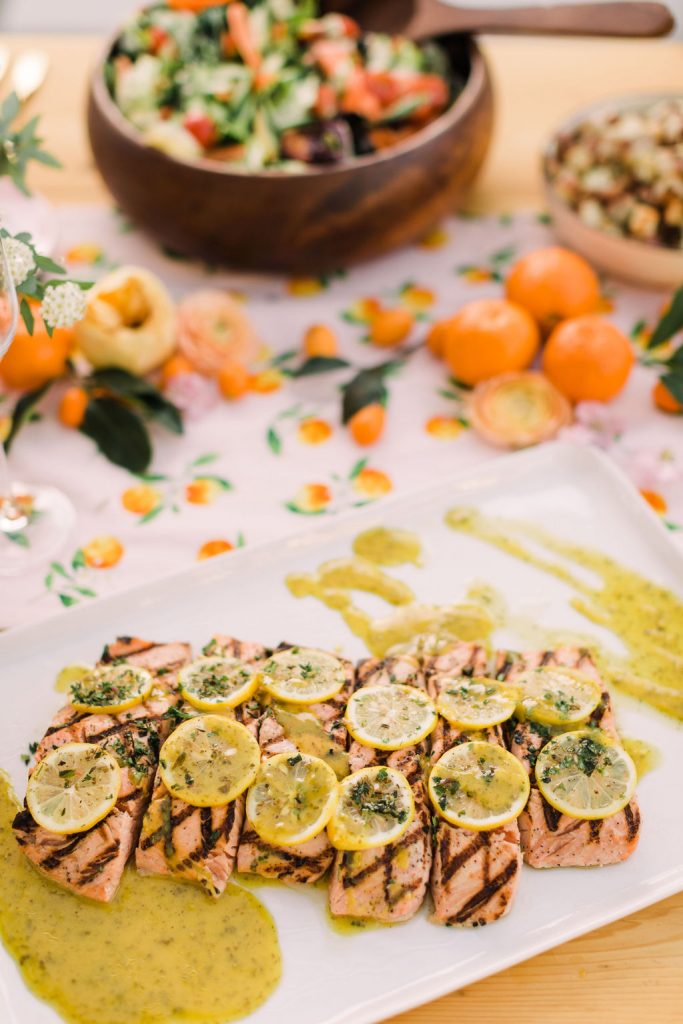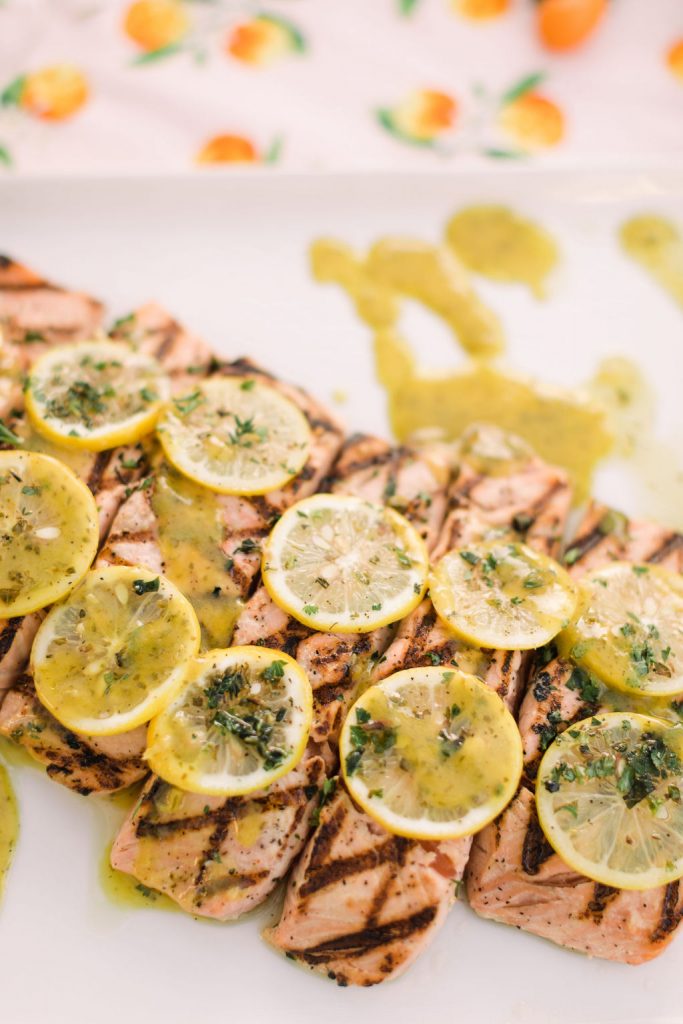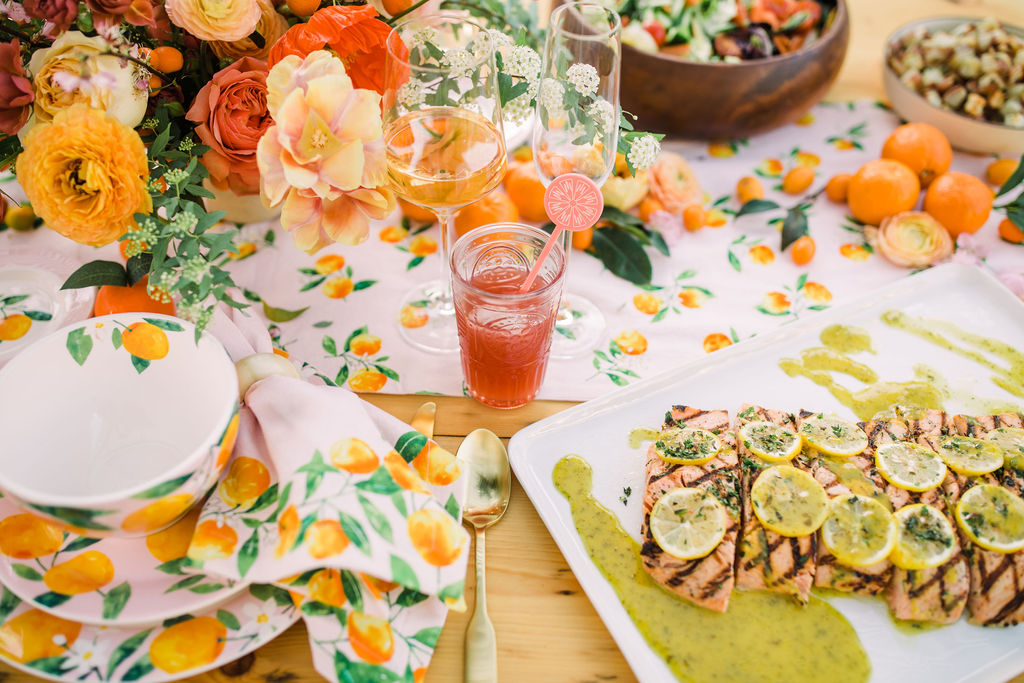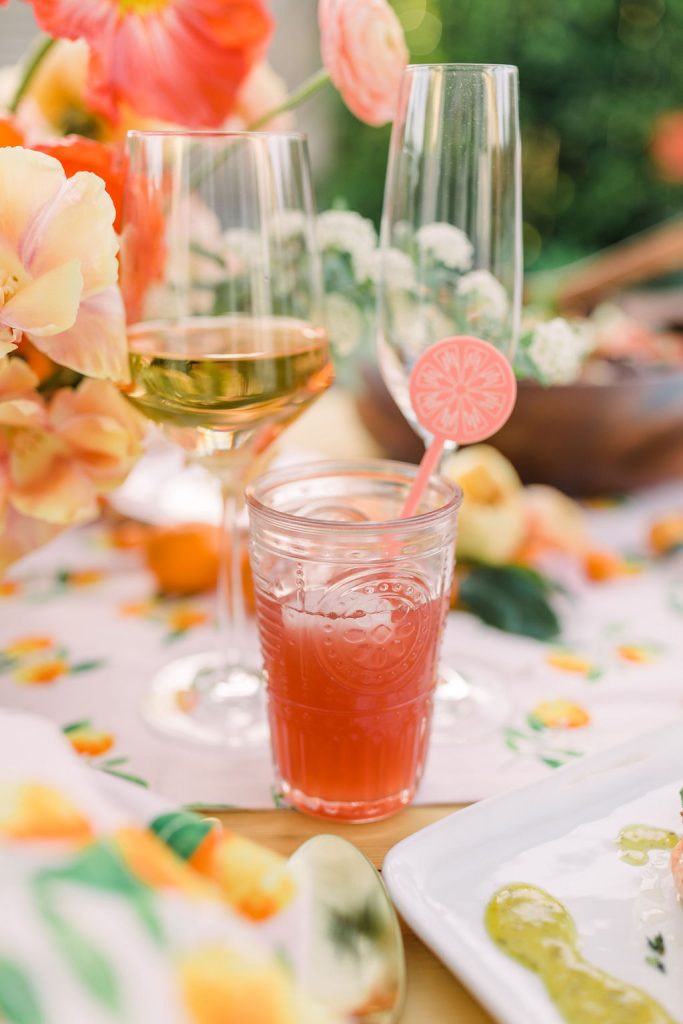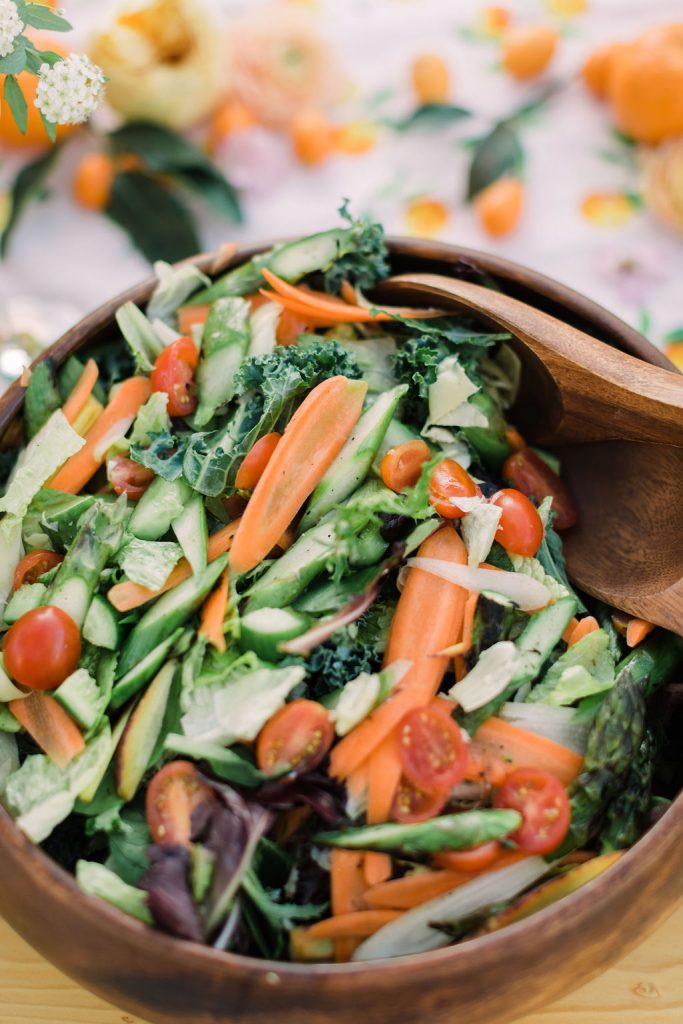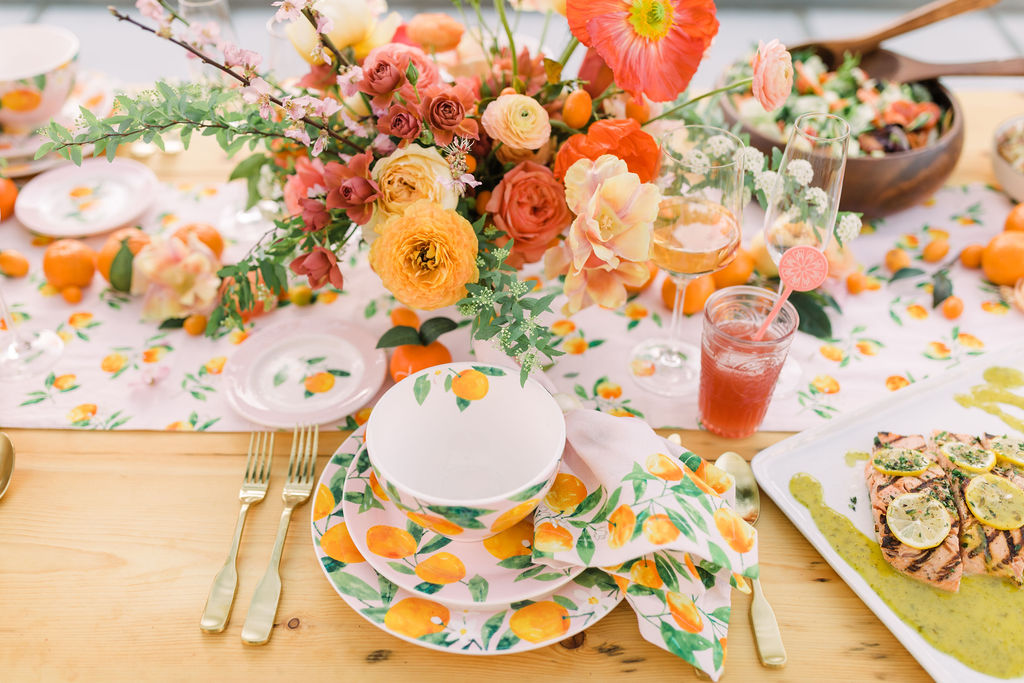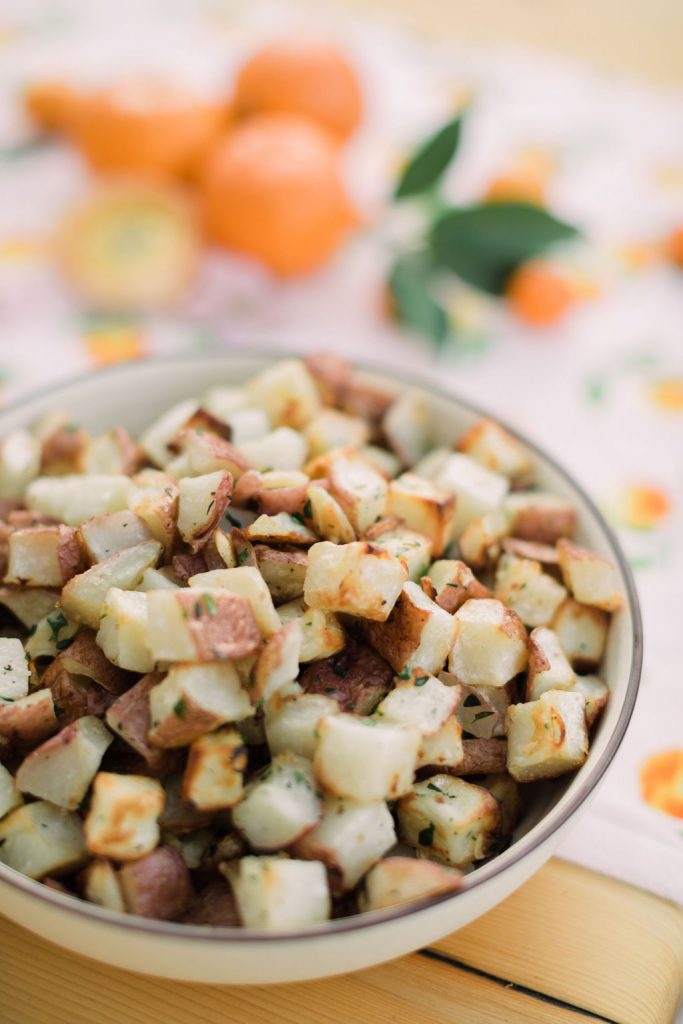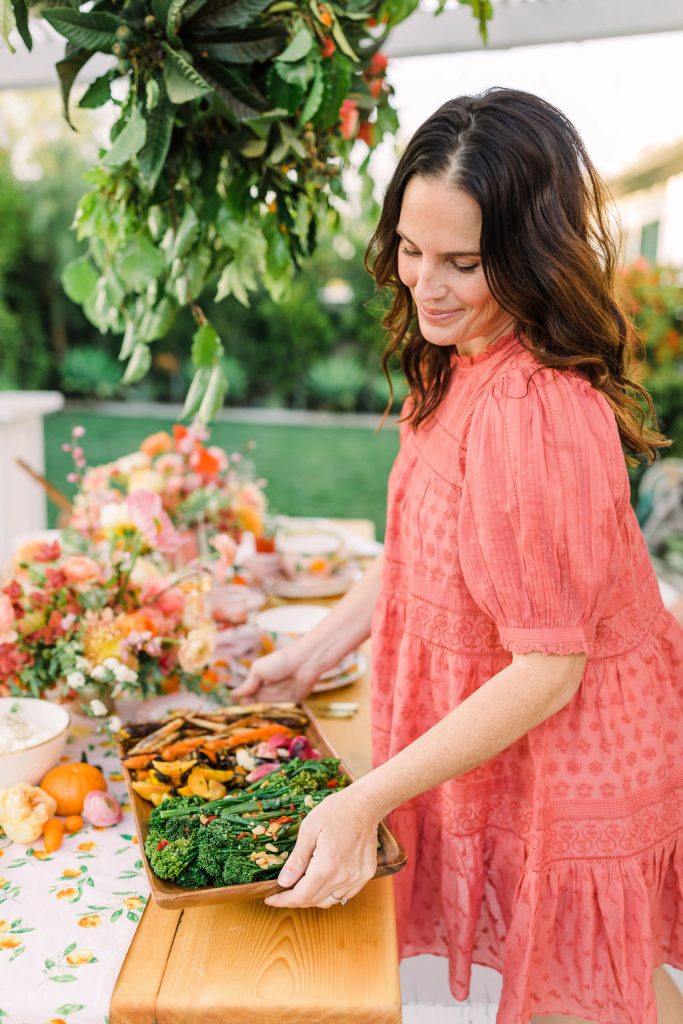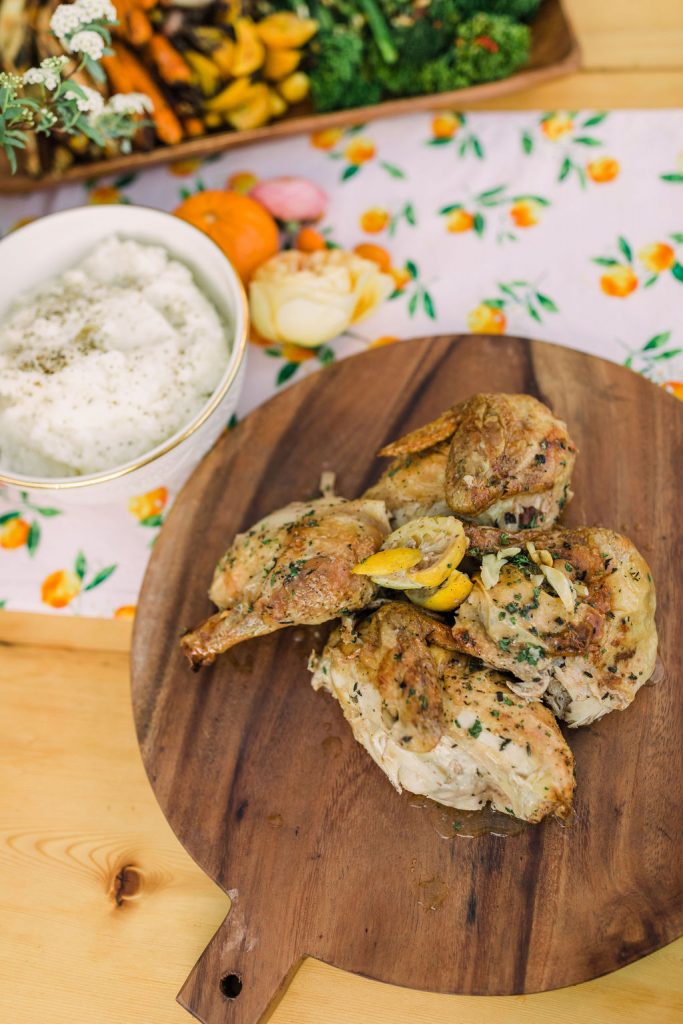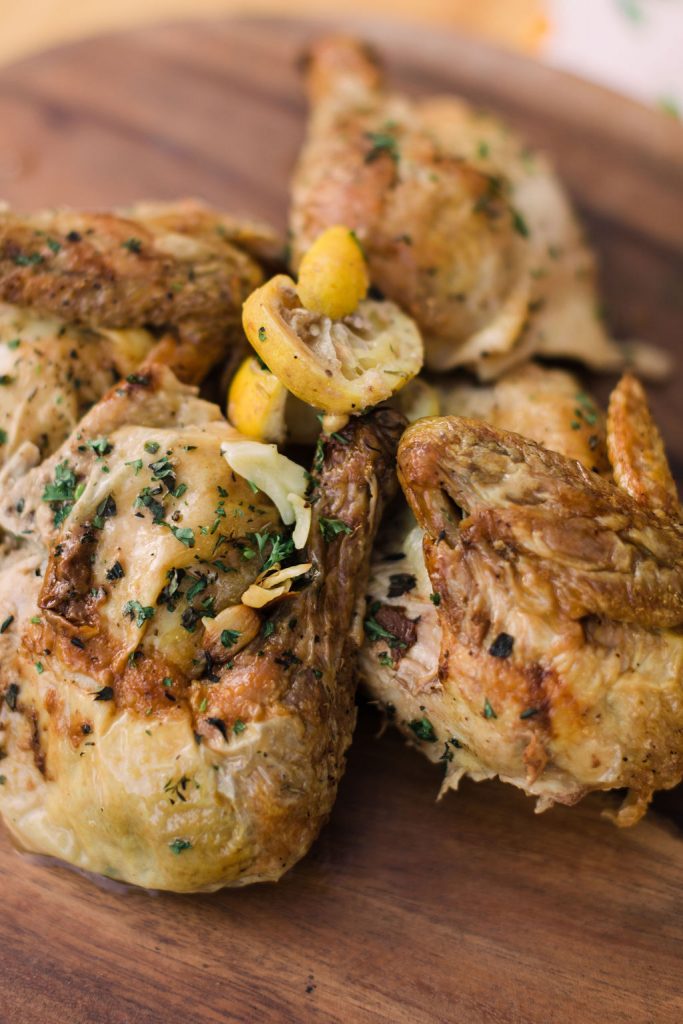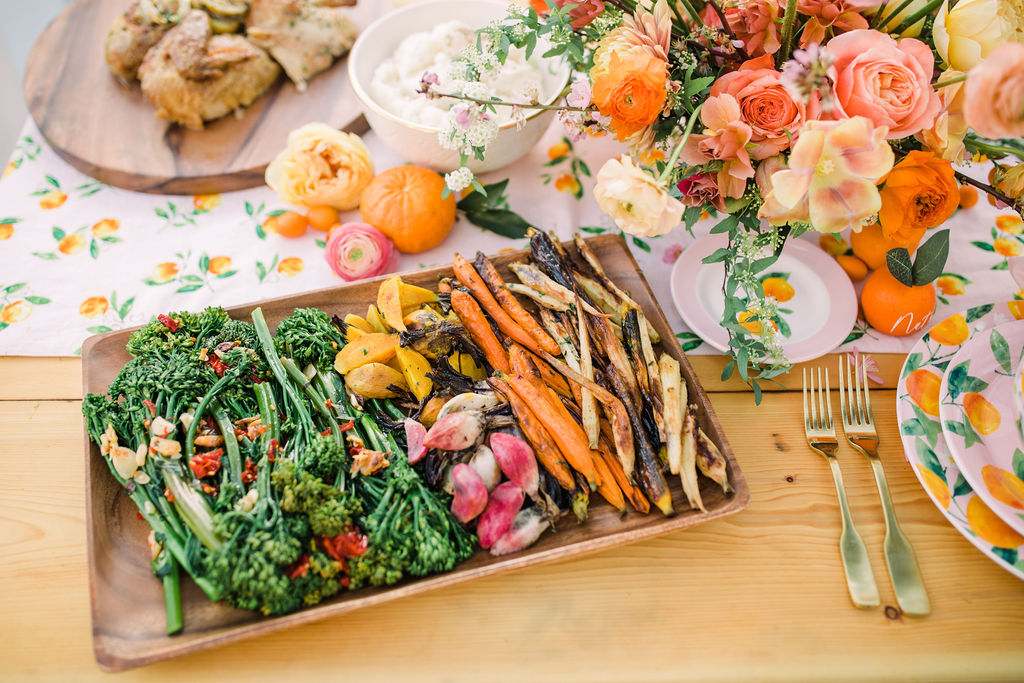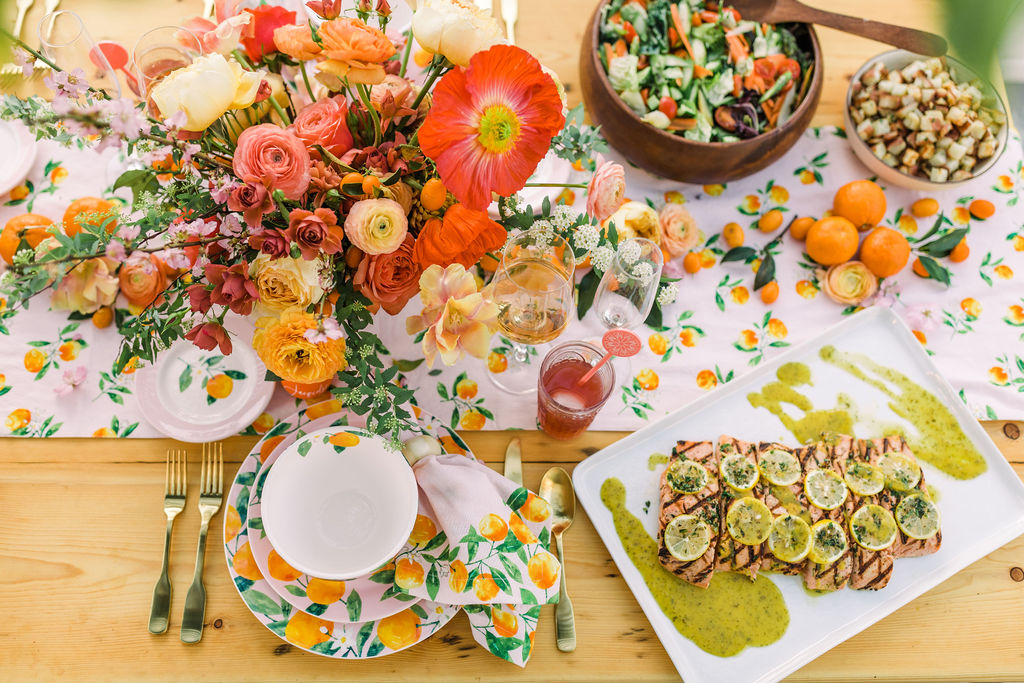 Don't forget dessert! Your guests will never forget you! My friend Diana at Sugar Crush Sweets brought a little bit of everything, and it was equally pretty and yummy! Citrus tarts, cake pops, and hand painted macarons. What more could you ask for?!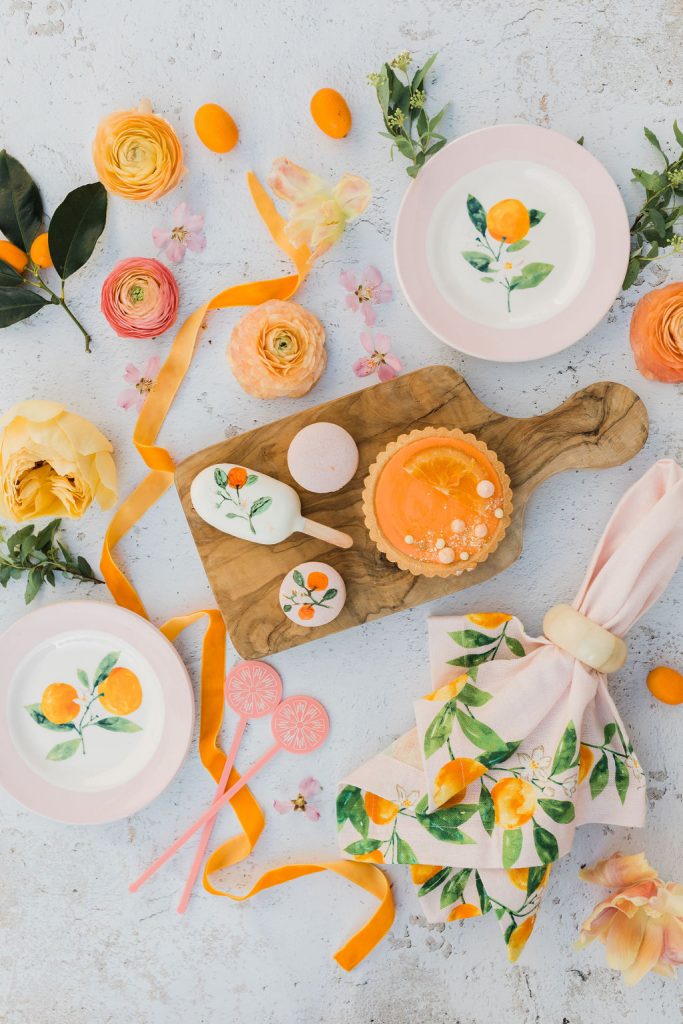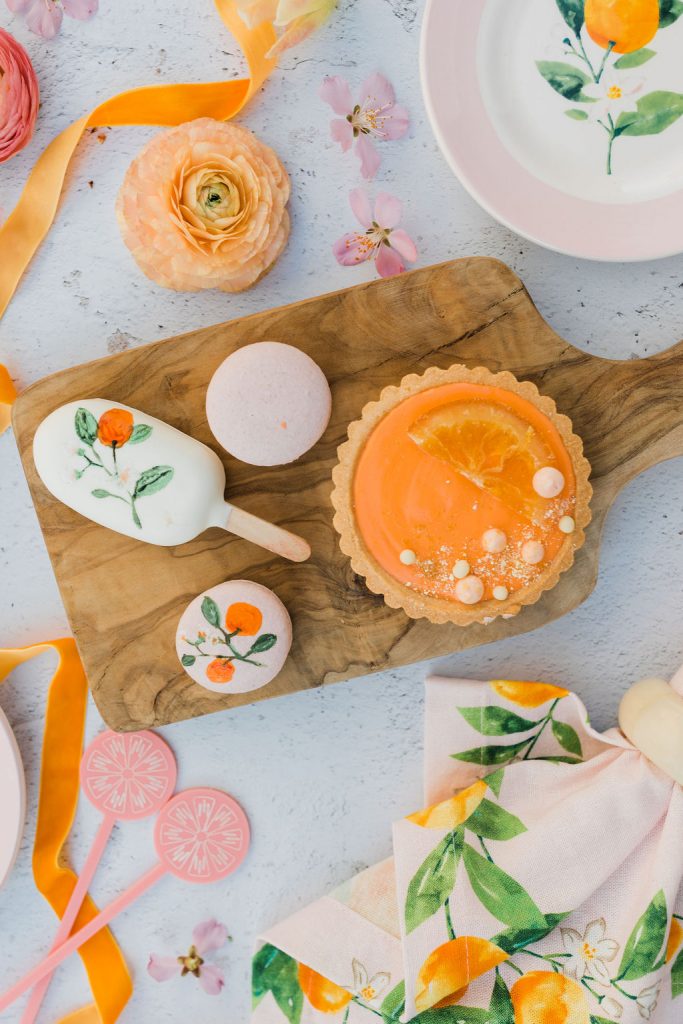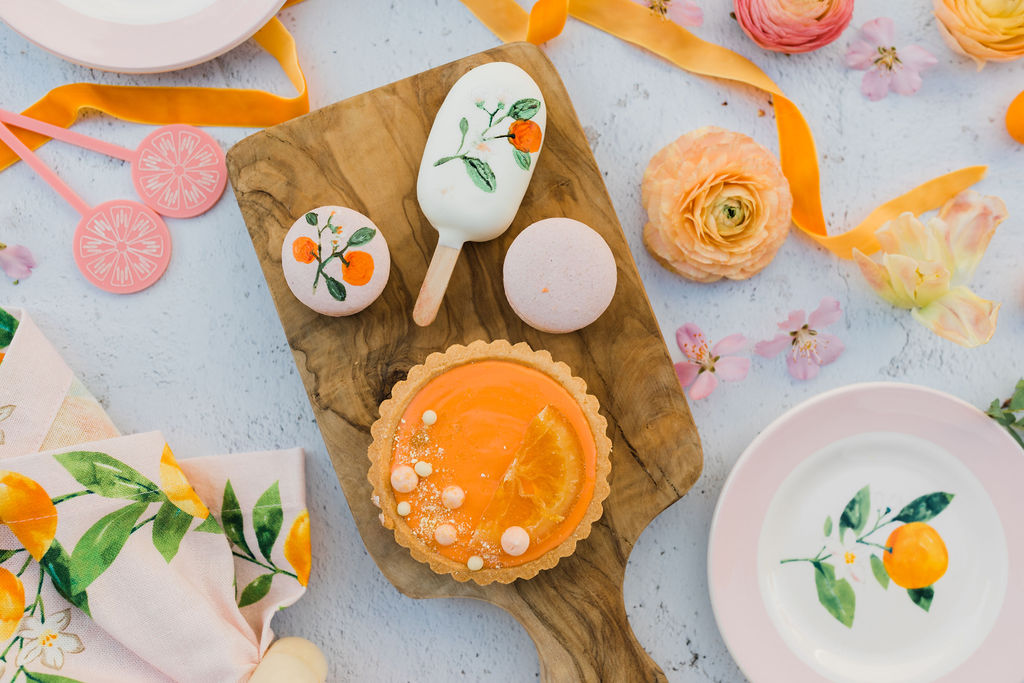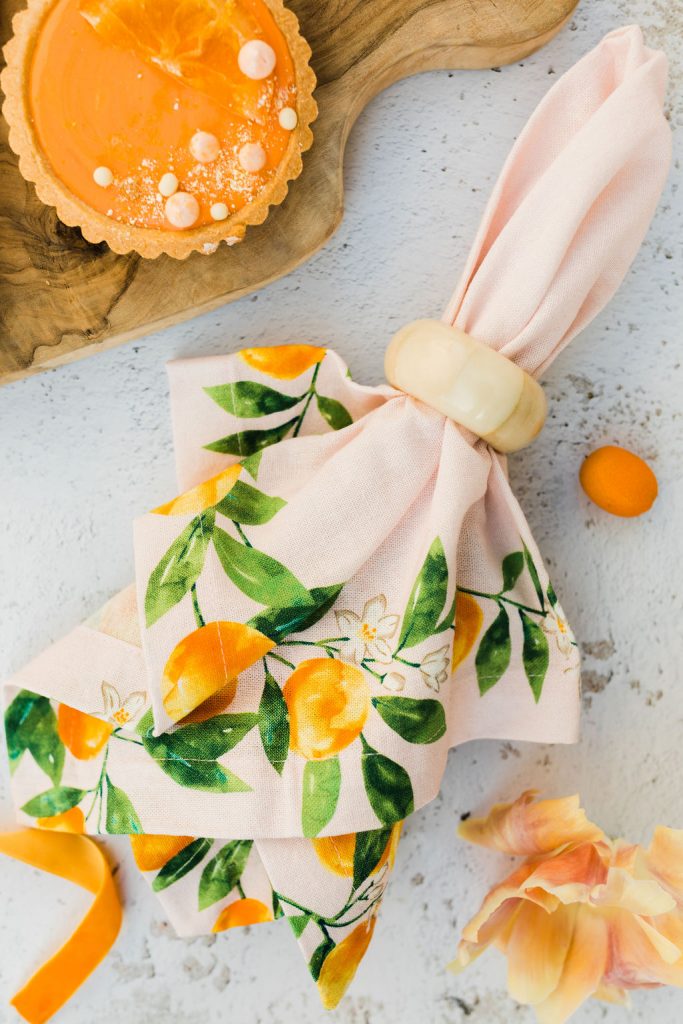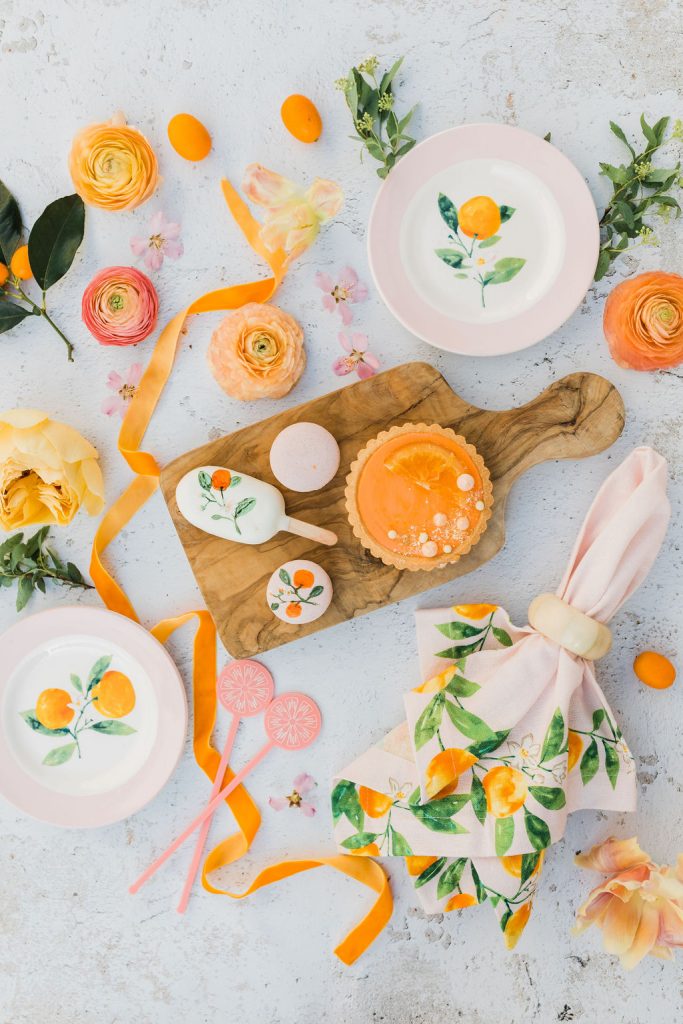 I'll take one of each!!!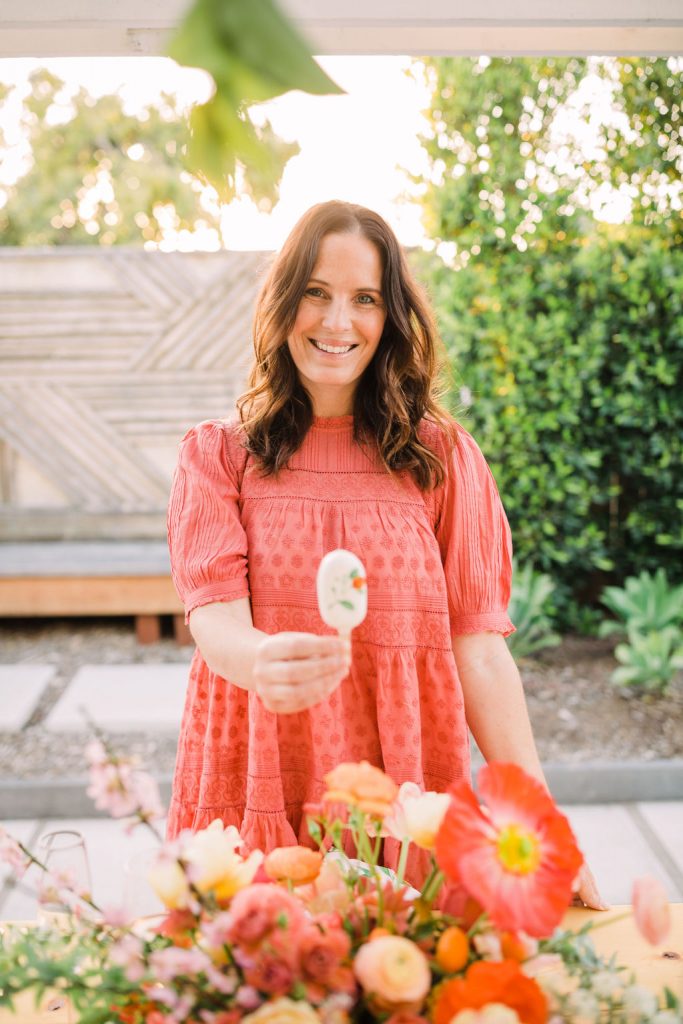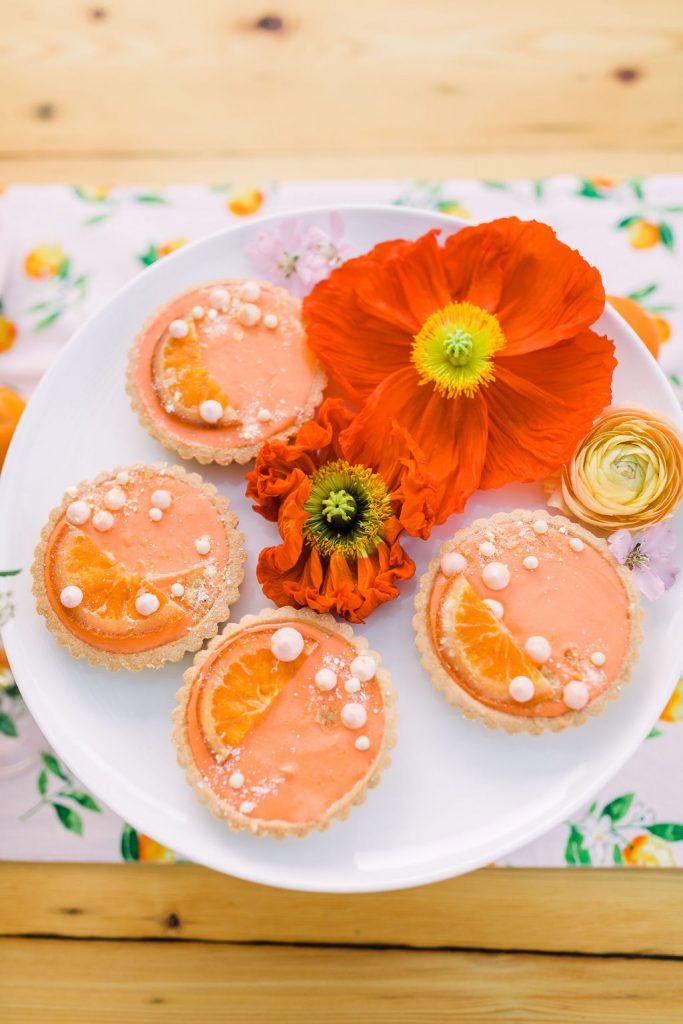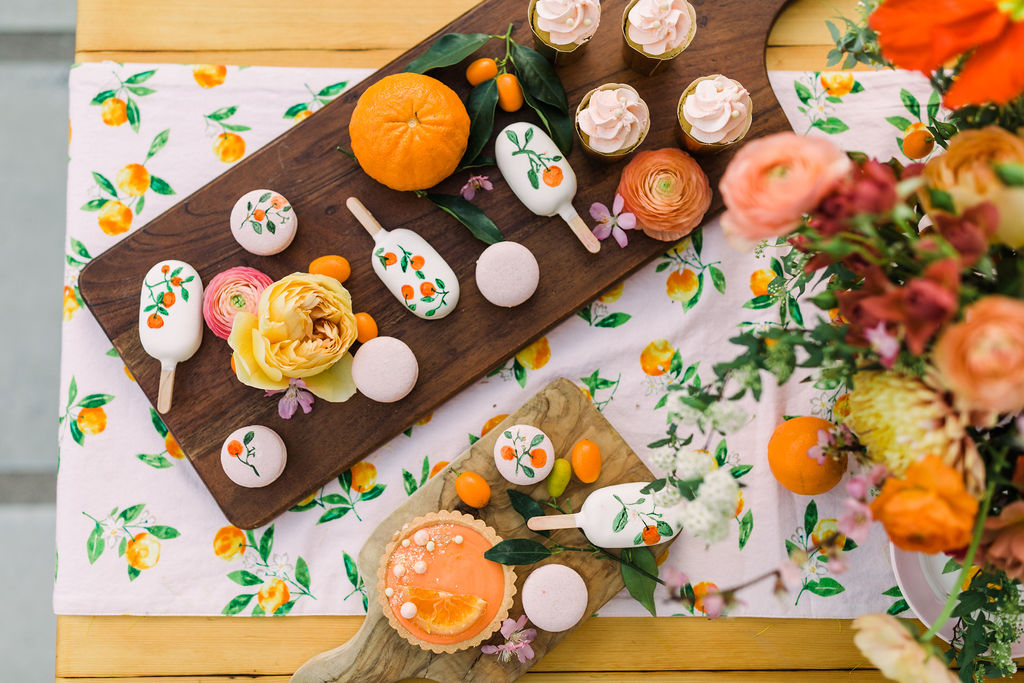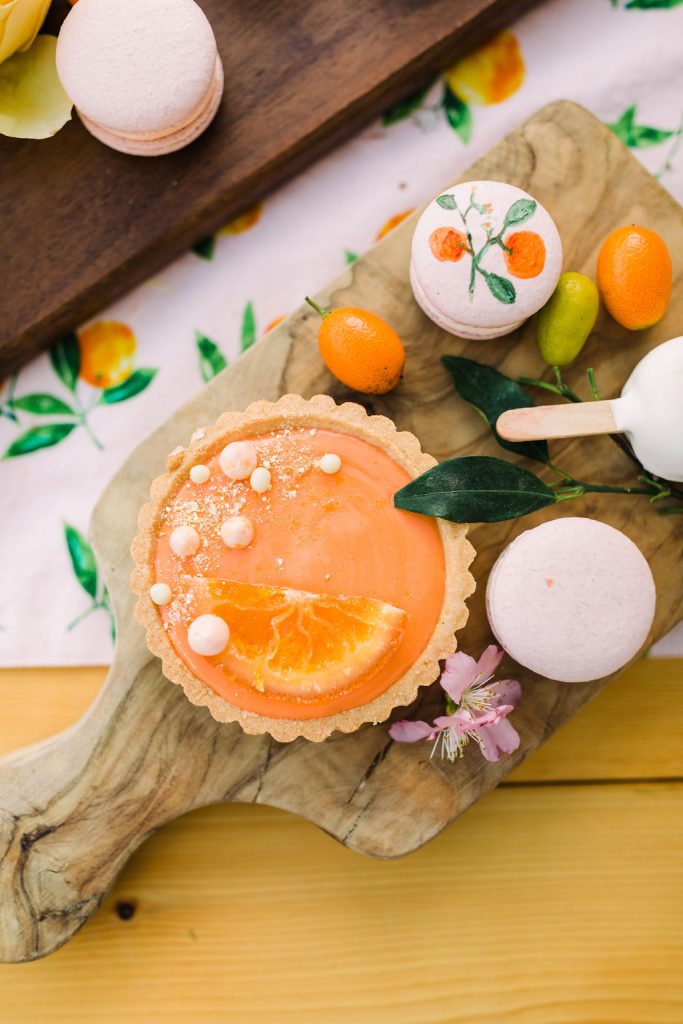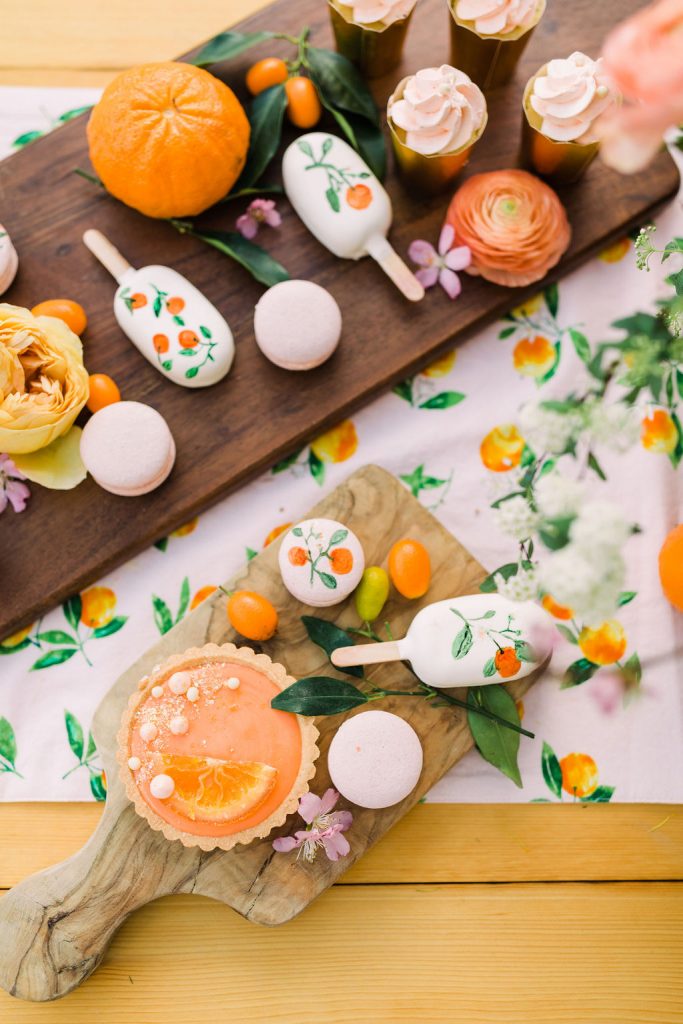 When you throw a dinner party as pretty as this you deserve a drink!! From one hostess to another, make sure you enjoy every bit of the event you worked so hard for!!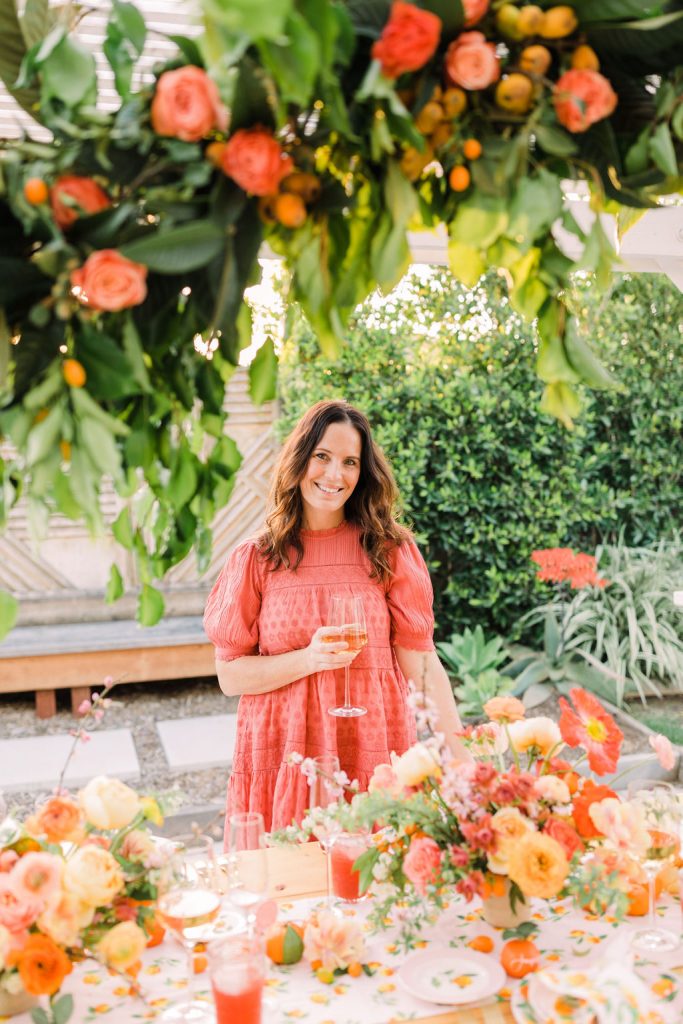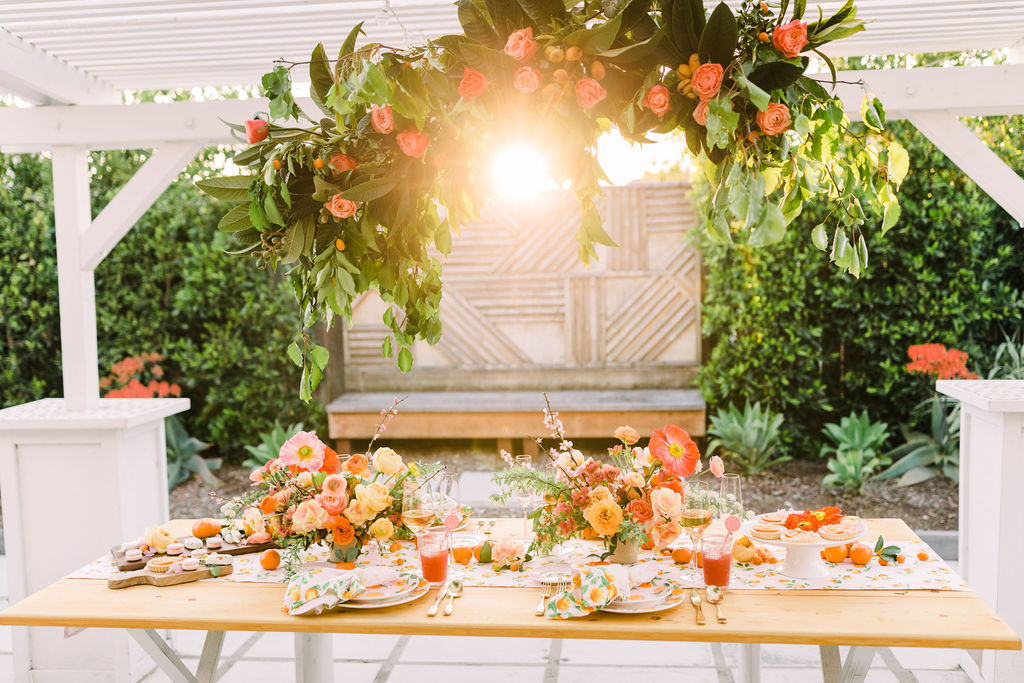 Cheers to lots of pretty Spring nights just like this!!! I linked all of the amazing pieces I used for this beautiful night below!
xx
Jacquelyn
Citrus 12-Piece Dinnerware set
Appetizer Plate Set of 4
Napkins Set of 4
Table Runner
Napkin Rings Set of 4
Flatware Set of 20
Wine Glass
Champagne Glass
Scattered Citrus
Salad Bowl
Salad Servers
Serving Platter
Cake Stand
Juice Pitcher
Serving Platter