Today is a gorgeous sunny day here in Northern California. A nice warm break from the gusty winds and storms we have been having. Not a ton, so I can't complain. Today is a total reminder that Spring is here. It's the start of tossing in a couple of fresh cocktails into your red wine regimen. Cocktail wise, I love to incorporate fresh citrus and herbs. And today called for just that! Rewind a bit, 1st. I have been doing a more plant-based diet since last year. It works for me and what my body can tolerate. I drink a fresh vitamin C juice every morning, and I love it. I shared my refreshing morning juice over at Harry and David; if you want to make it, see it here. I add 1 tsp of fresh turmeric as well. I have become such a fan of fresh turmeric and ginger. Those two potent antioxidant and anti-inflammatory herbs are key players in this sunny and bright citrus turmeric spritzer. With the addition of chamomile tea and citrus, this delicious sunny cocktail is guaranteed to give your immune system a healthy boost!

Photos by Dayna Studios
---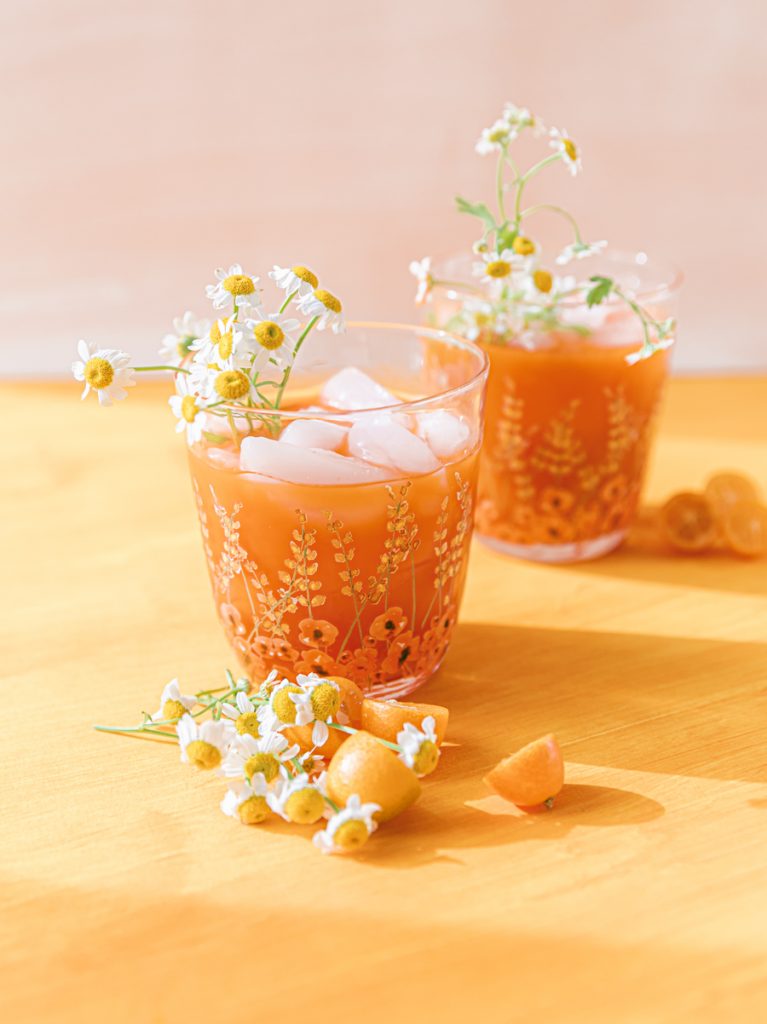 ---
How are turmeric and ginger good for you?

Ginger and turmeric are two of the most extensively studied ingredients in herbal medicine. Interestingly, both have been used for centuries to treat a variety of ailments, ranging from migraines to chronic inflammation and fatigue. Both have also been used to help relieve pain, decrease nausea, and enhance immune function to help protect against illness and infection
What about chamomile tea?
Chamomile tea is a non-caffeine tea that can help promote good sleep. Think of it like a cozy blanket. Along with helping digestion and stress/anxiety, this herb is what I like to call the "chill out" herb.
---
SUNNY CITRUS TUMERIC SPRITZER
SERVES: 6 | PREP: 15 MINUTES | TOTAL: 20 MINUTES
W H A T Y A N E E D
4 cups freshly brewed chamomile tea (cooled)
2 inch fresh ginger, sliced
2 tablespoons honey
1 teaspoon ground turmeric or freshly grated
1-1 1/2 cups vodka
1 cup fresh squeezed citrus (combine orange, lemons, kumquats)
sparkling water, for topping
B U S T O U T
---
I N S T R U C T I O N S
1st, if you are pinched for time and/or don't feel like using all fresh ingredients, totally cool. Various juices have all these flavors in them. Trader Joe's actually has a juice that is perfect for this cocktail. It is the Organic Carrot Turmeric Juice Blend. Pour all the ingredients into a pitcher, and mix well. Serve over ice, and enjoy!
---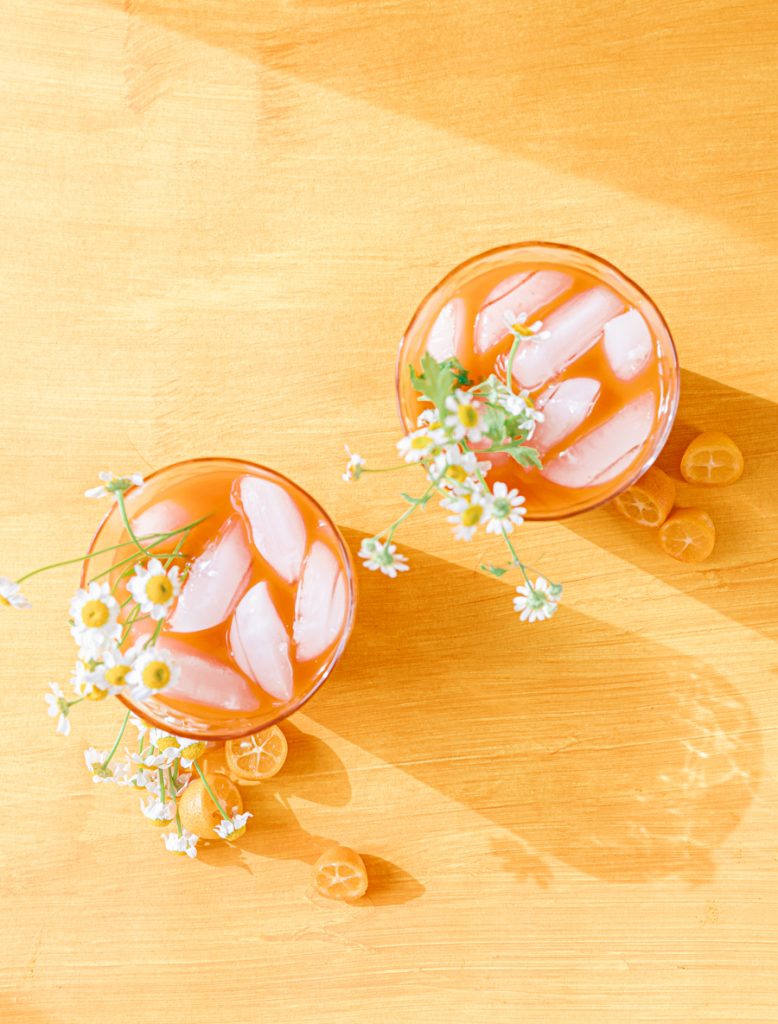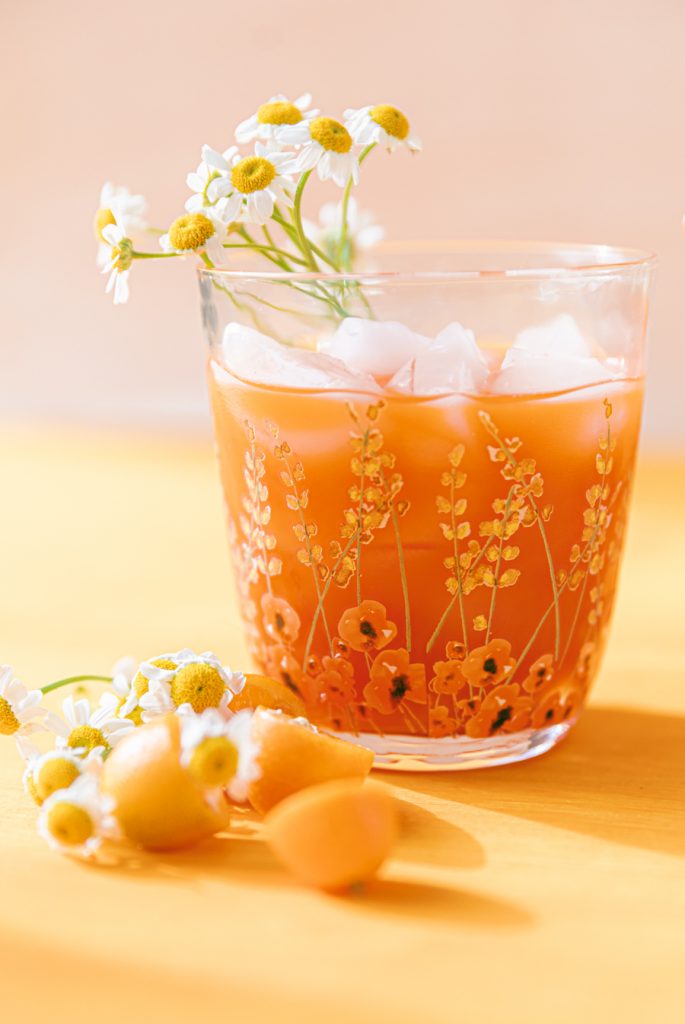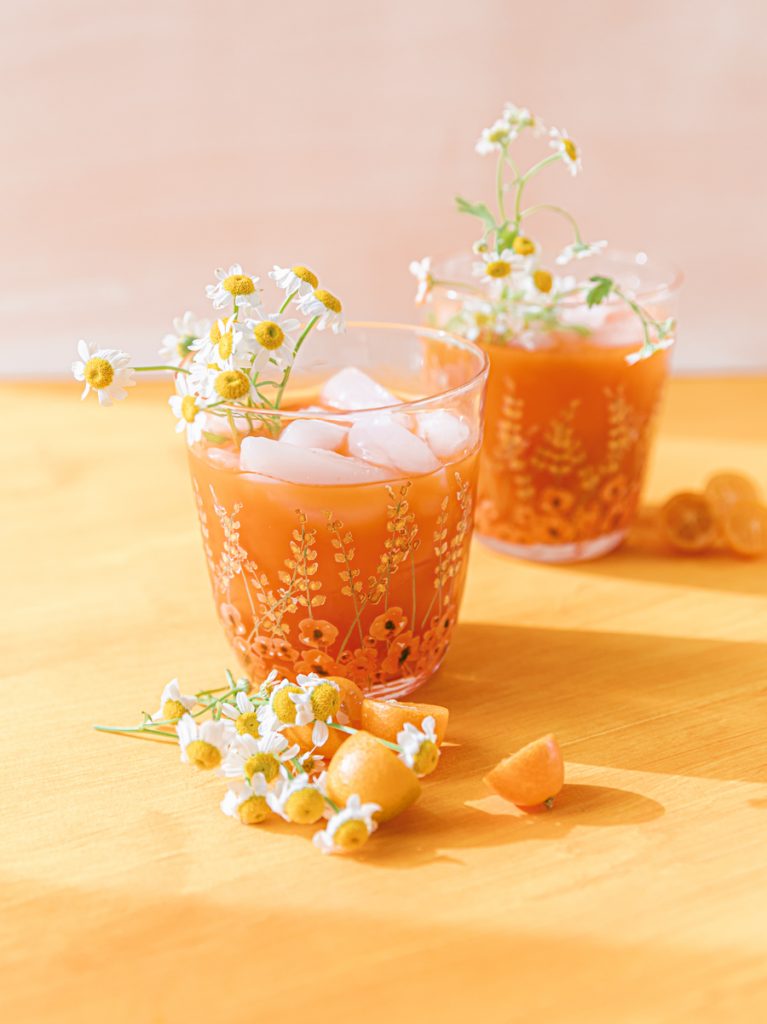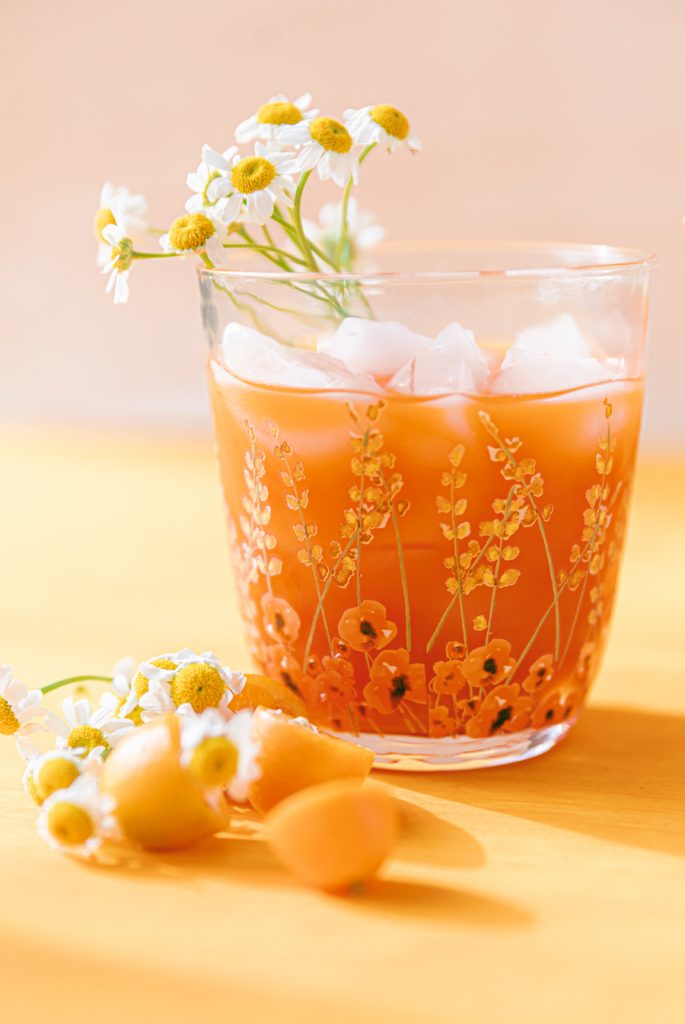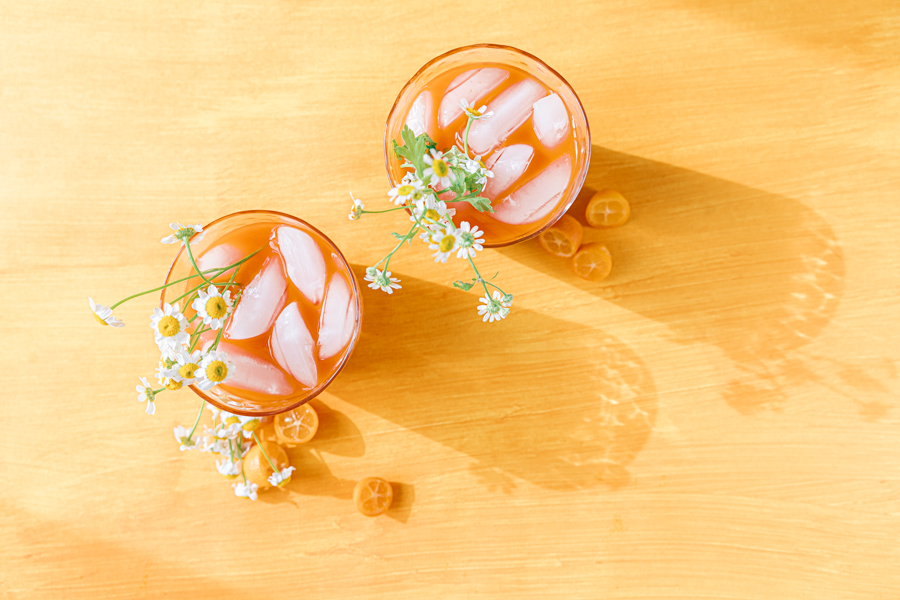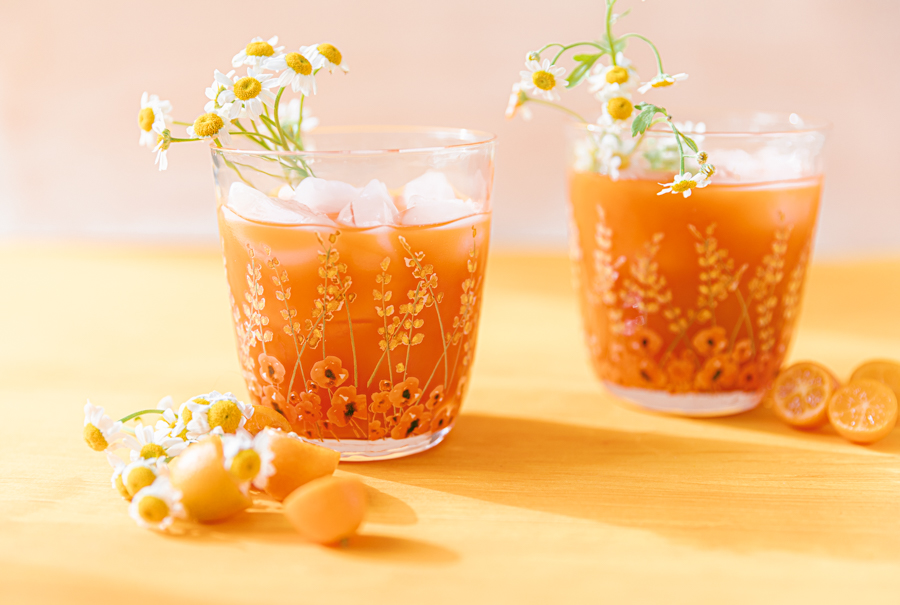 ---
B E I J O S K I T C H E N

xx
Abby