Are you ready for this gorgeous floral-filled bridal shower?! We are!!! Our client Michelle was supposed to get married in 2020 in Italy no less! Alas, we all know how that story goes… We had started planning her bridal shower last year but of course, had to put it on hold. Luckily this year it all happened!! Michelle was able to have her dream wedding in California and we helped plan her dream shower here as well!
We are so happy everything worked out for this beautiful bride. I have been dying to share this one so get ready because there are tons of photos from my friend Alison Bernier!!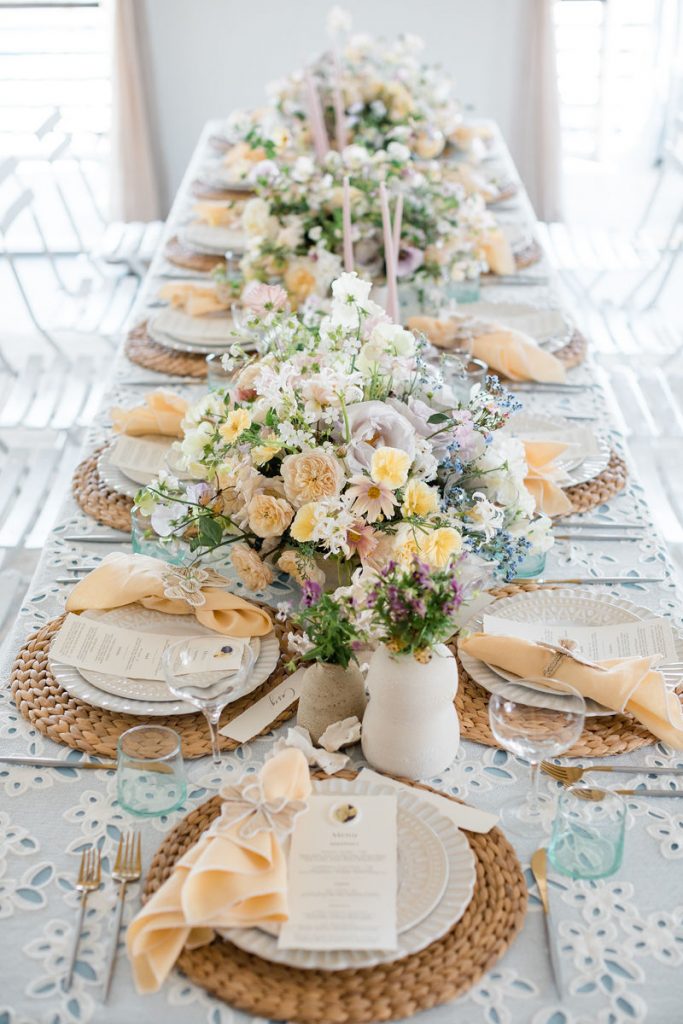 Michelle was an easy client because she had a clear vision, and that vision included pansies!! We used her love for that delicate flower all over, including this beautiful welcome sign by Pirouette Paper & Creative Amme.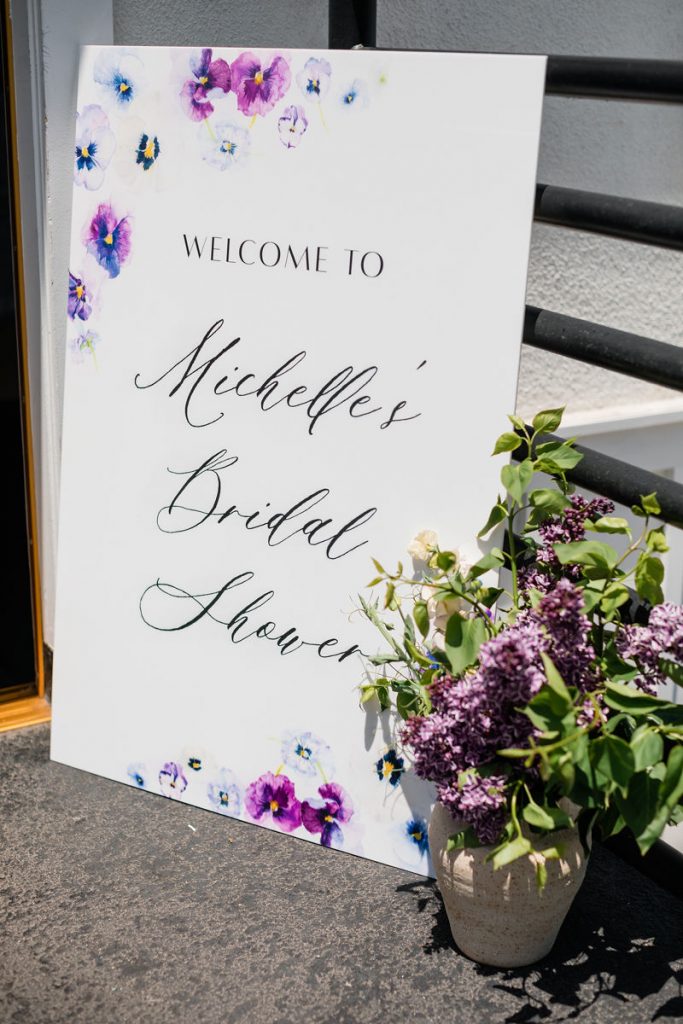 The shower took place at Malibu Farm on Lido in Newport Beach. It is one of Leah and my favorite spots to go especially since it's on the water. You can't go wrong with their delicious food and yummy cocktails.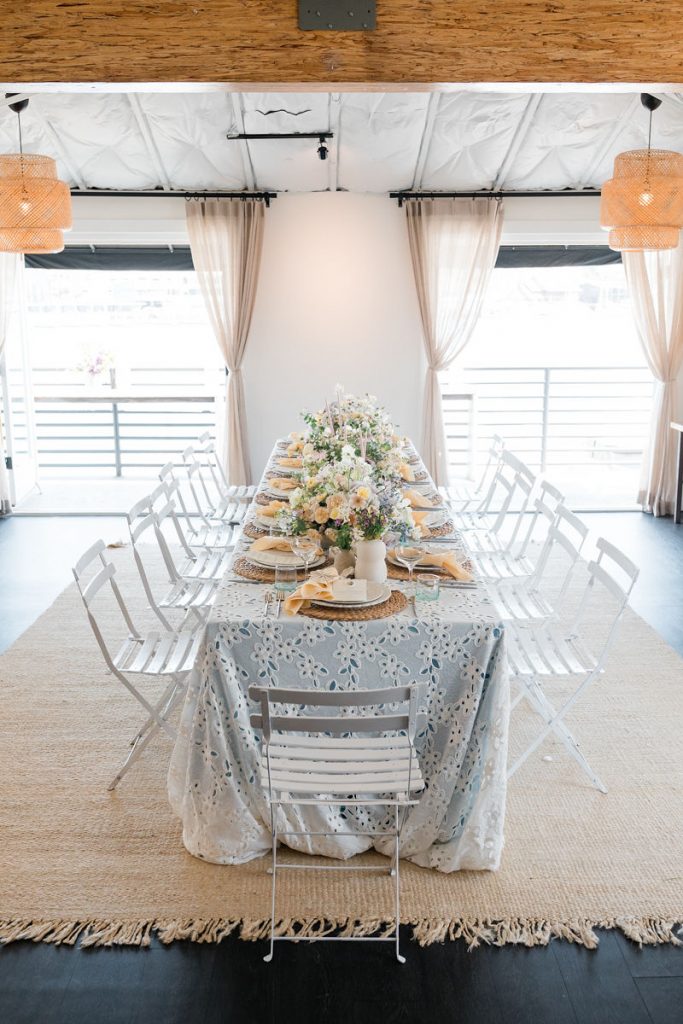 Where do I start with this table?! There are SO many stunning elements. First, we layered linens from La Tavola using a pale blue and eyelet lace tablecloth to create that beautiful look. We then used tabletop rentals from Hostess Haven for each place setting. The chargers, plates, flatware, and glassware all looked so beautiful together. Each piece was elegant and unique, but together really worked so well!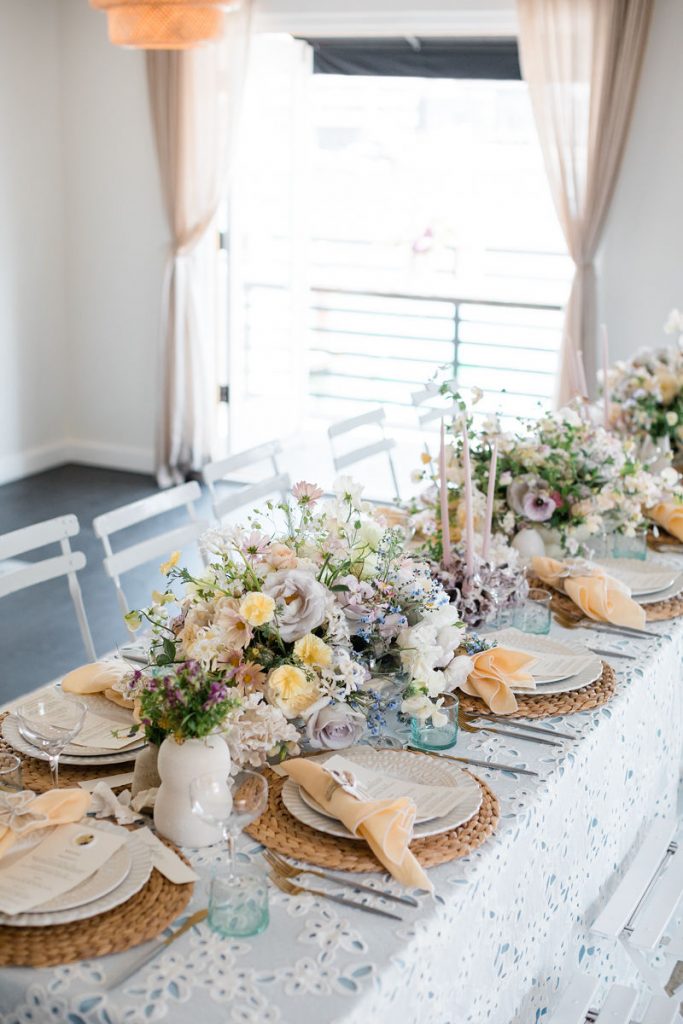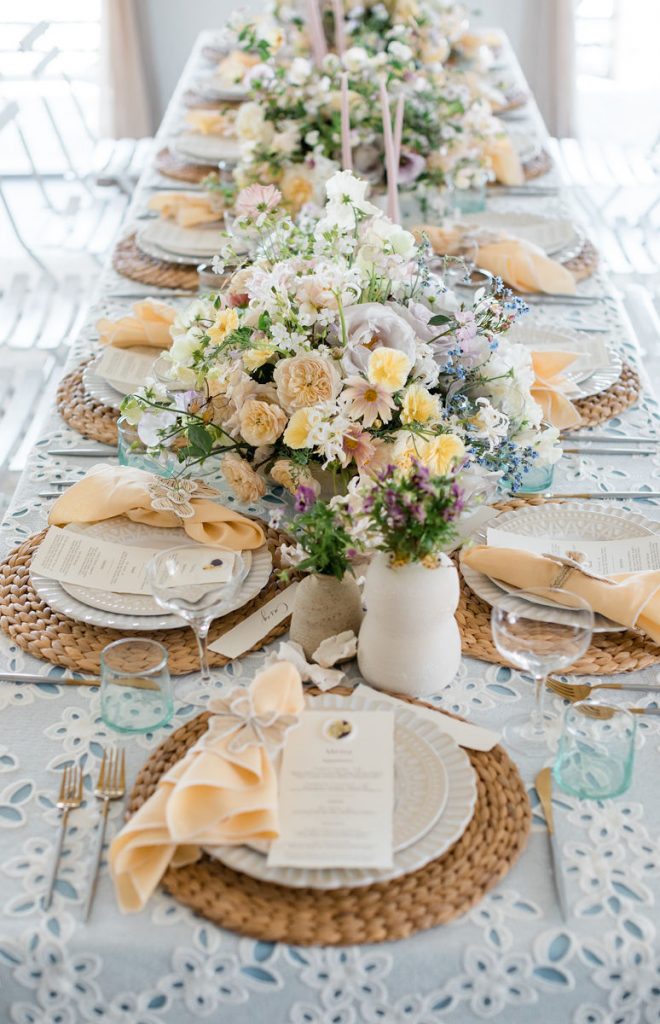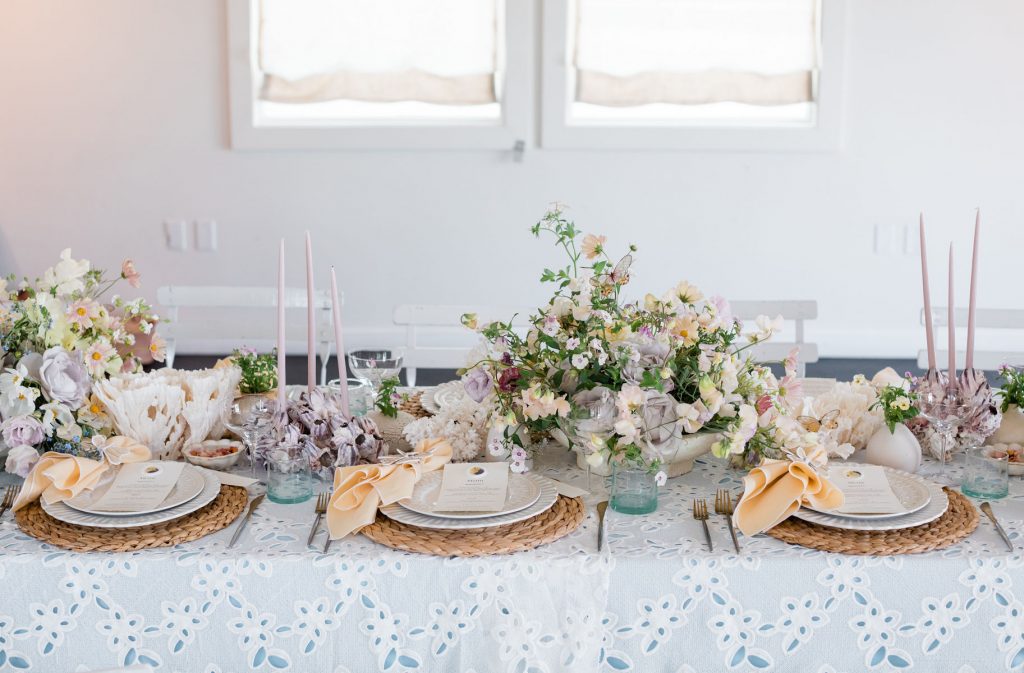 Michelle helped handpick each element to the table, she even purchased those gorgeous butterfly napkin rings. They look so pretty with the pale yellow napkin from Hostess Haven. Butterflies were used throughout the shower in such fun ways, which we will share soon!!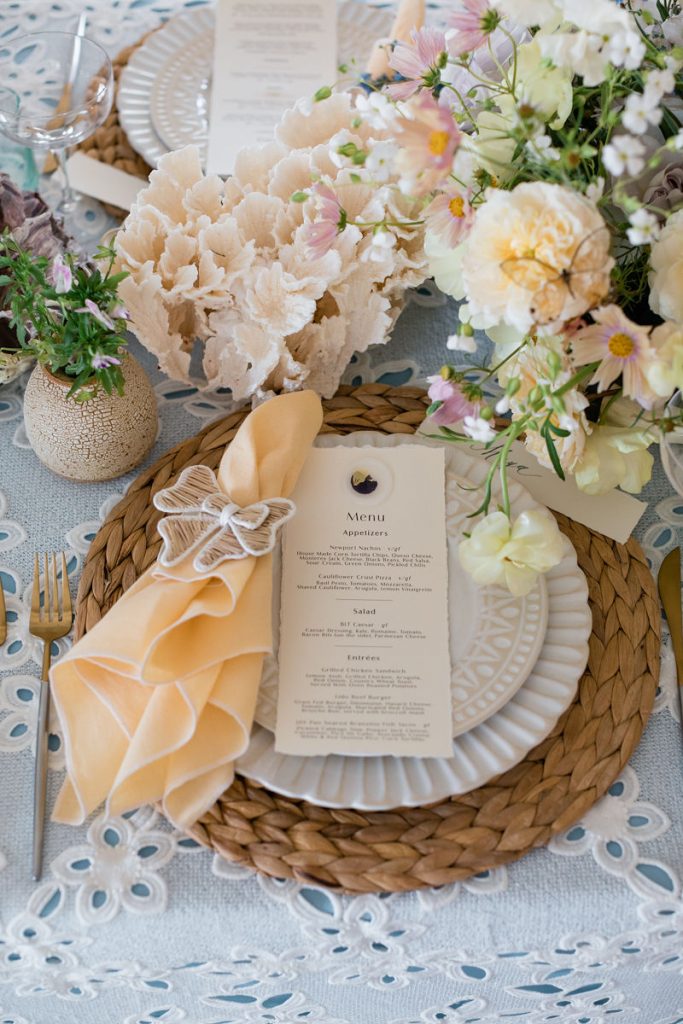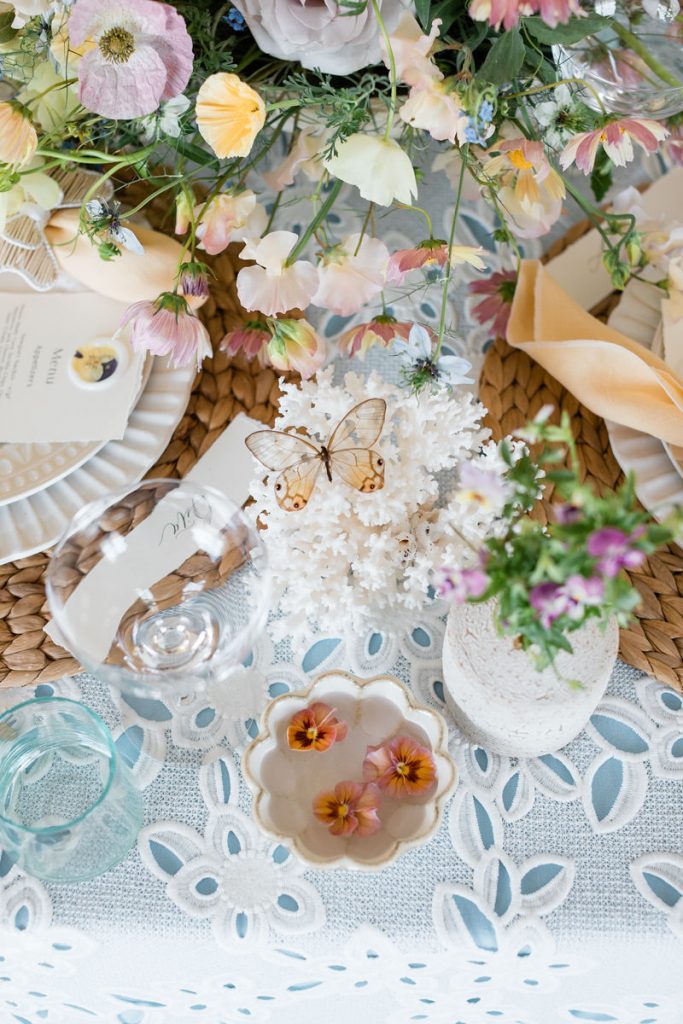 The elegant menus created by Pirouette Paper added such a lovely touch to each place setting. Did you notice the pansy wax seals? Love!!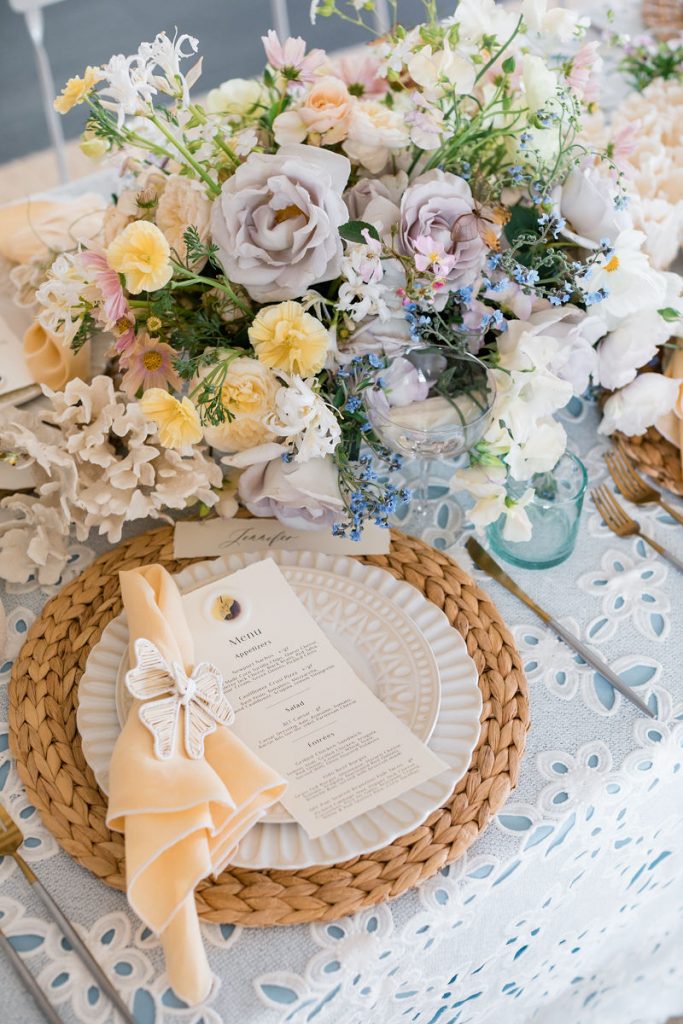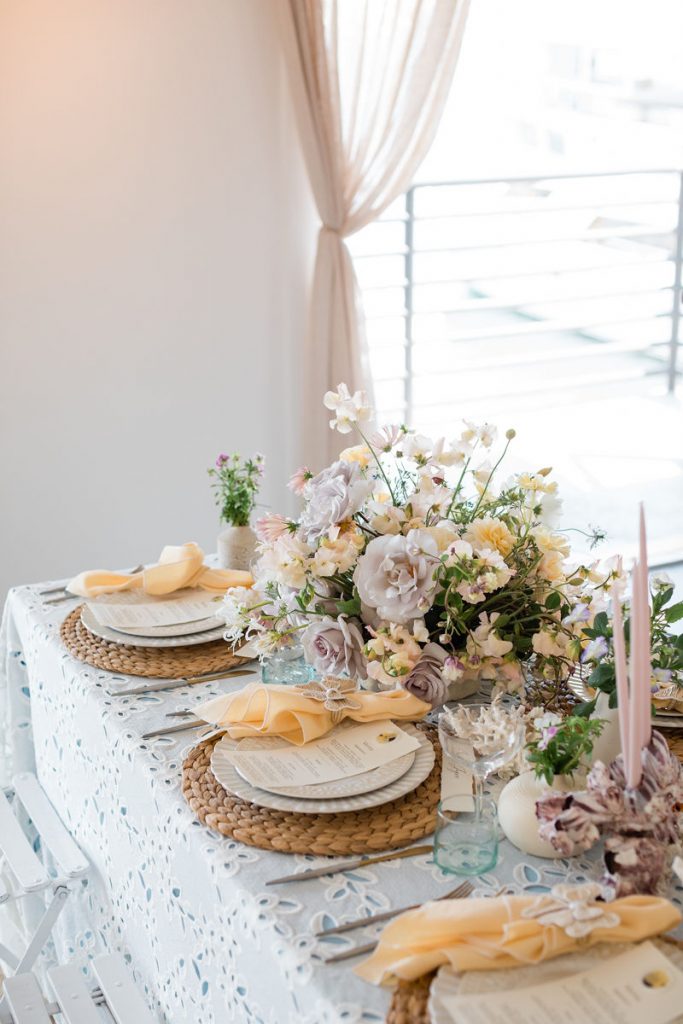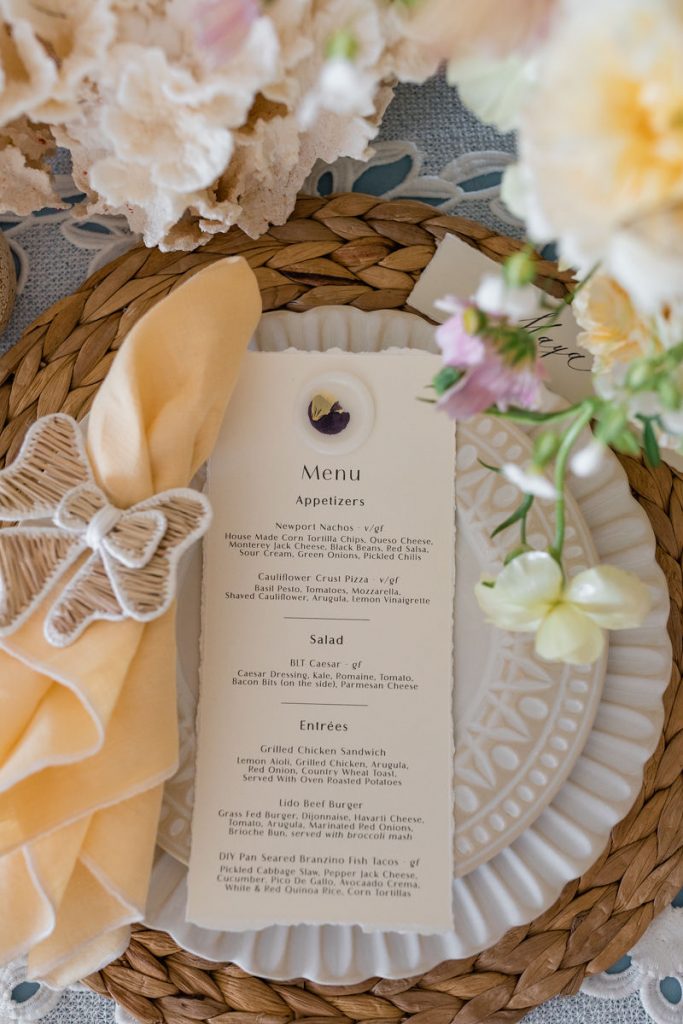 So… You may have noticed the amazing florals along this table, I mean how could you not?! They were absolutely breathtaking! The talented lady responsible for this beauty is Nicole Chapman Design. She was also lucky enough to floralize Michelle's wedding! The two became very close over all the planning so she was able to execute Michelle's bridal shower vision perfectly. Nicole mixed gorgeous florals with faux butterflies and elements of the sea-like coral as a nod to our venue location. The whole design was truly incredible.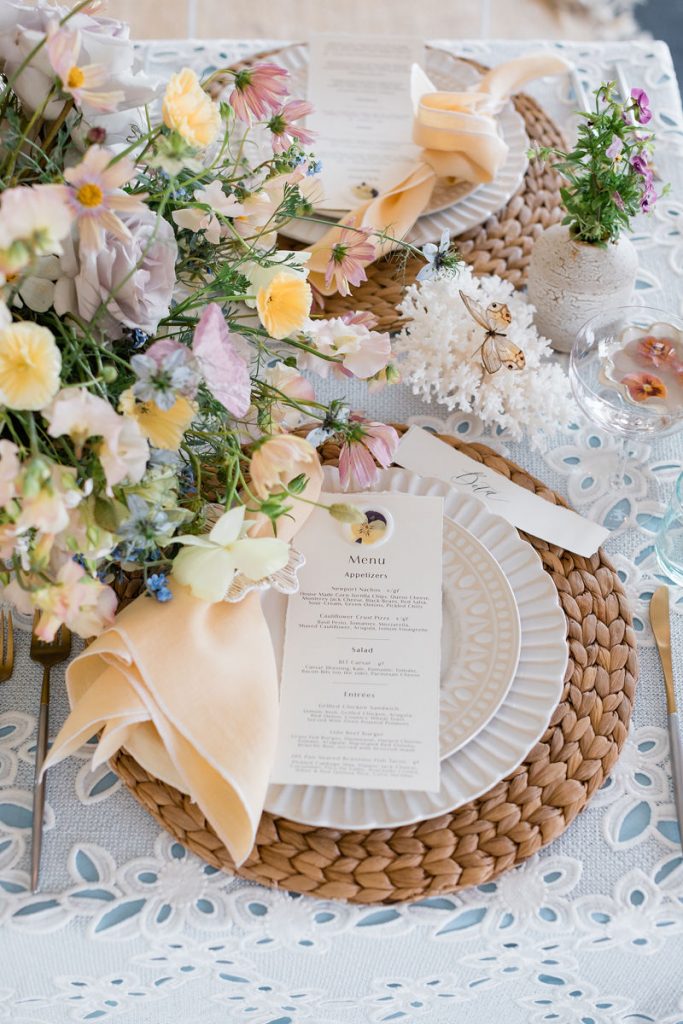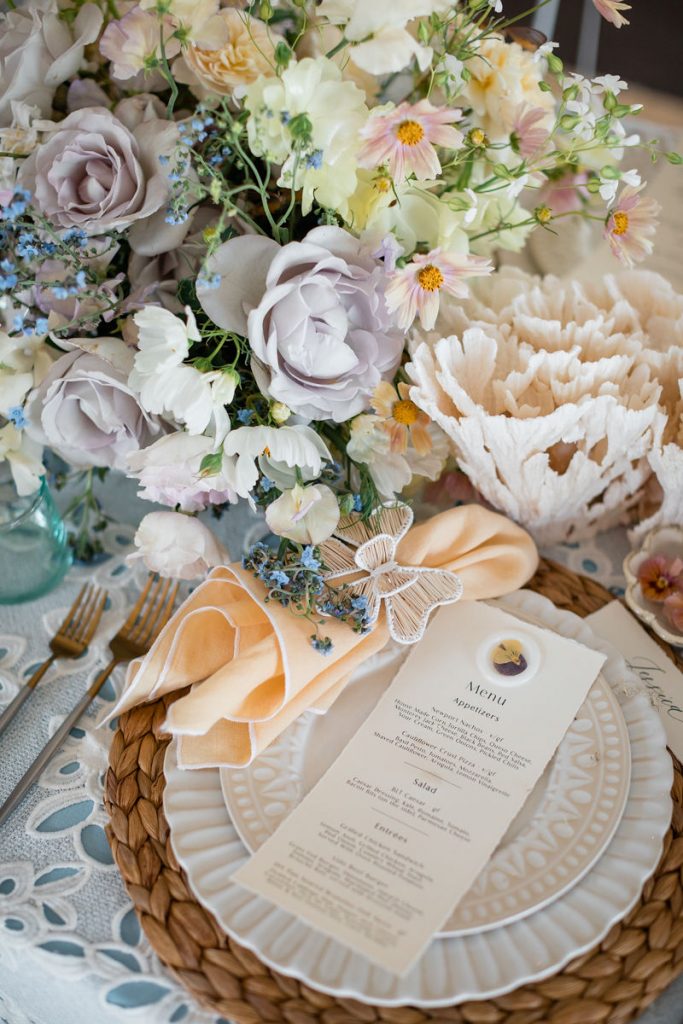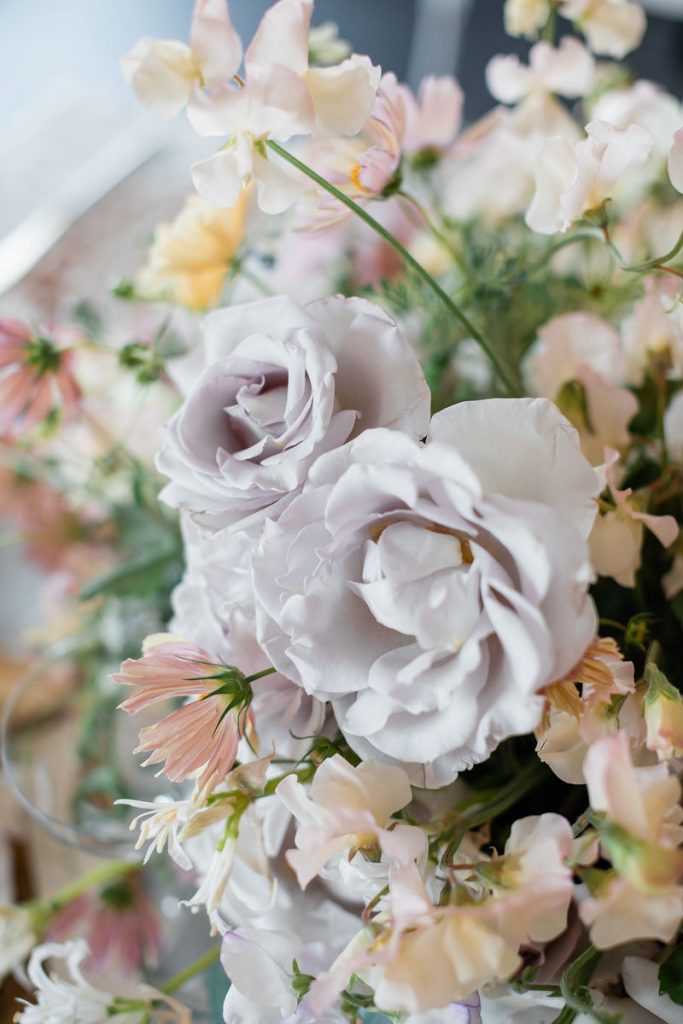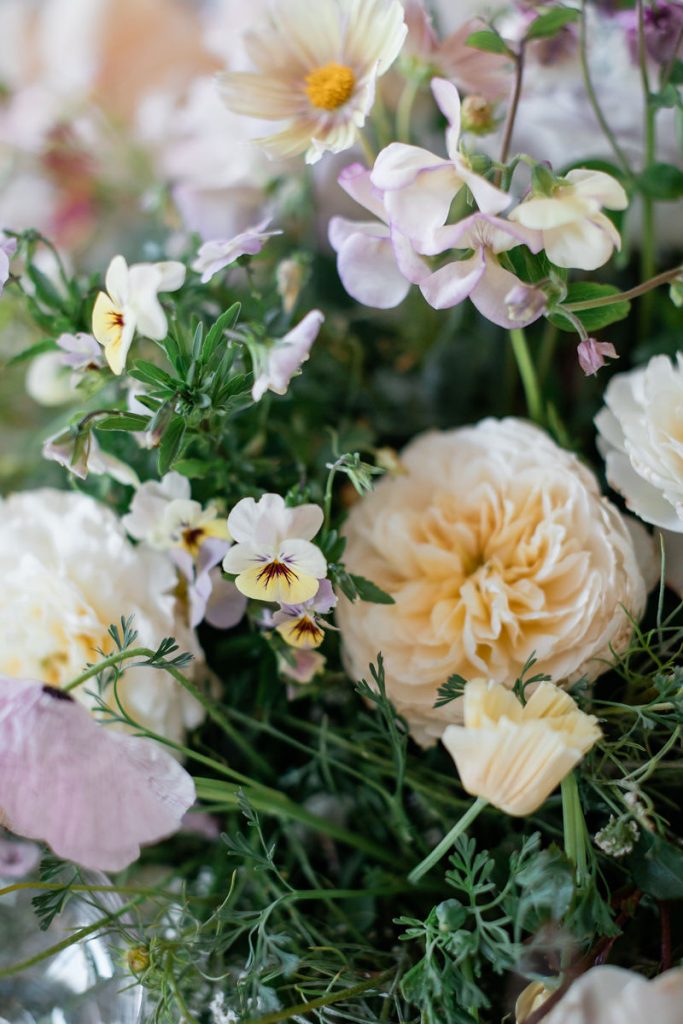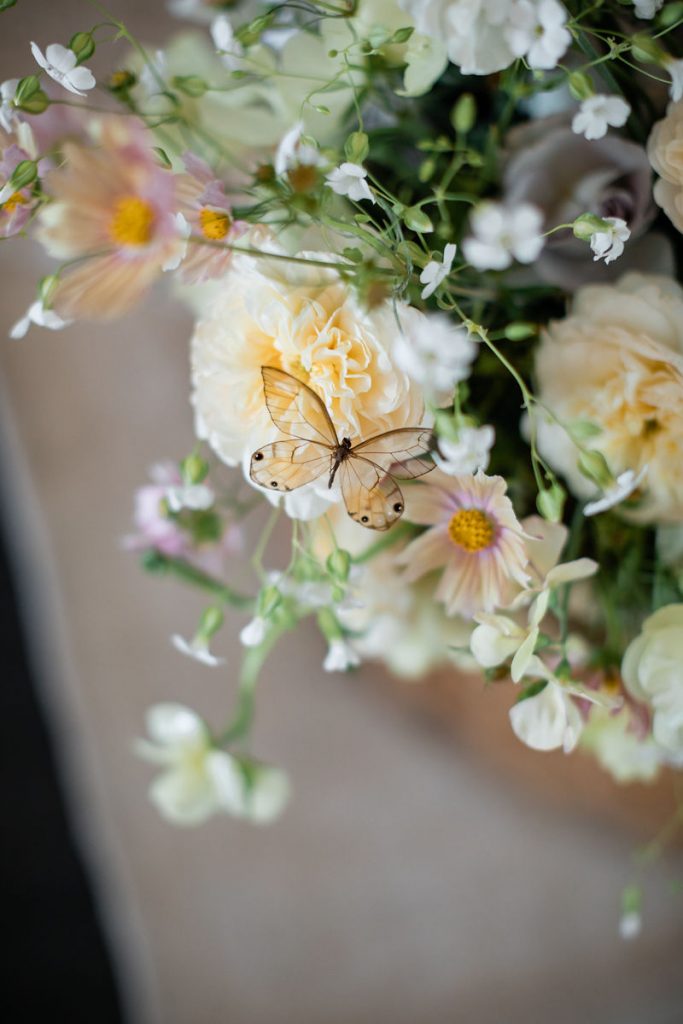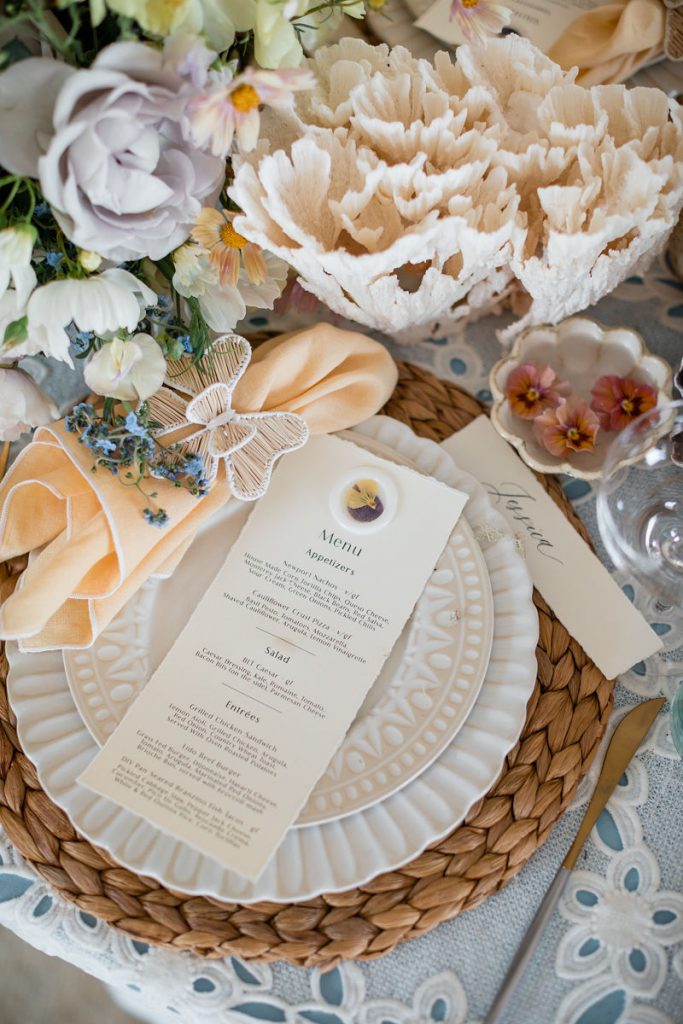 You may have noticed that I can't get enough of this table, haha! So many photos, but it was hard to stop as it's just stunning!!!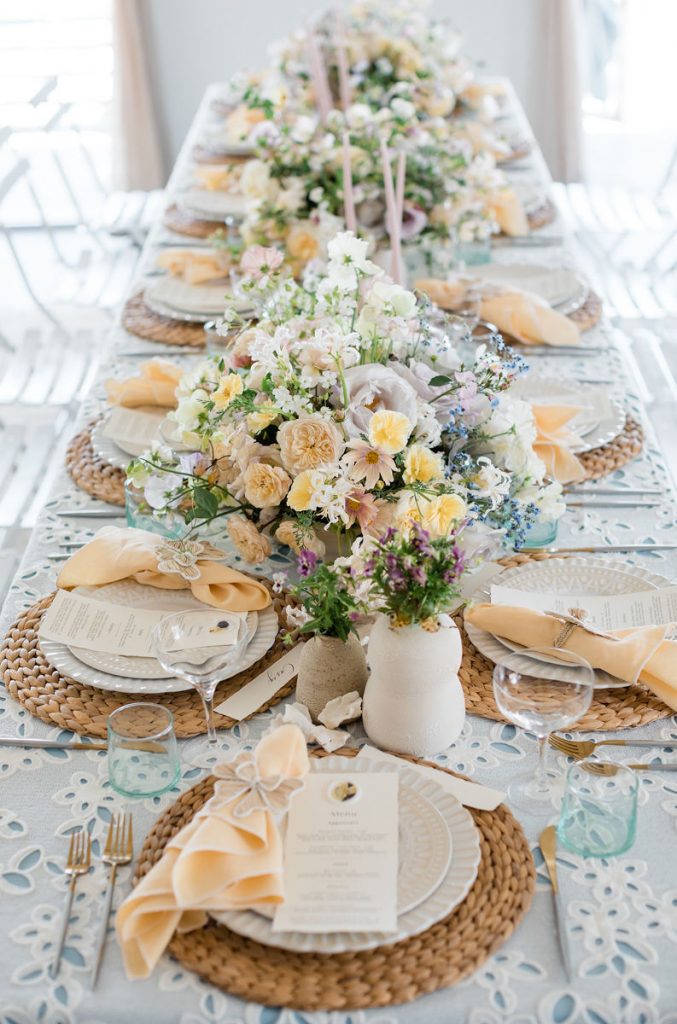 I told you there would be more butterflies!!! Nicole was kind enough to do custom butterfly framing for guests at the shower. It was an element Michelle had wanted to include and Nicole delivered! Such a beautiful memory to take home and cherish after an event.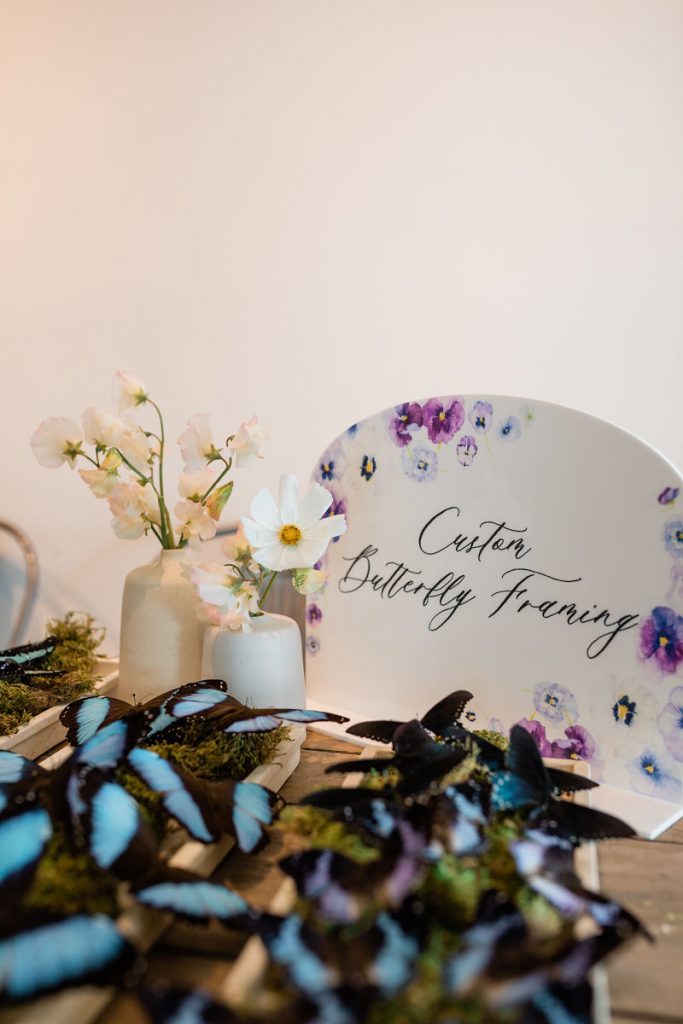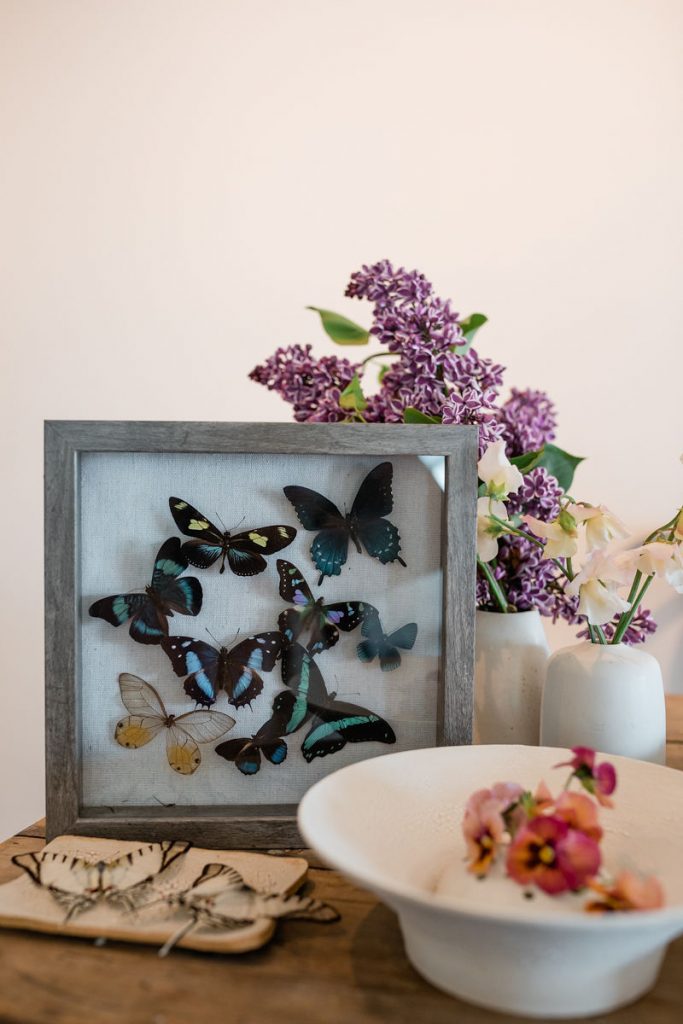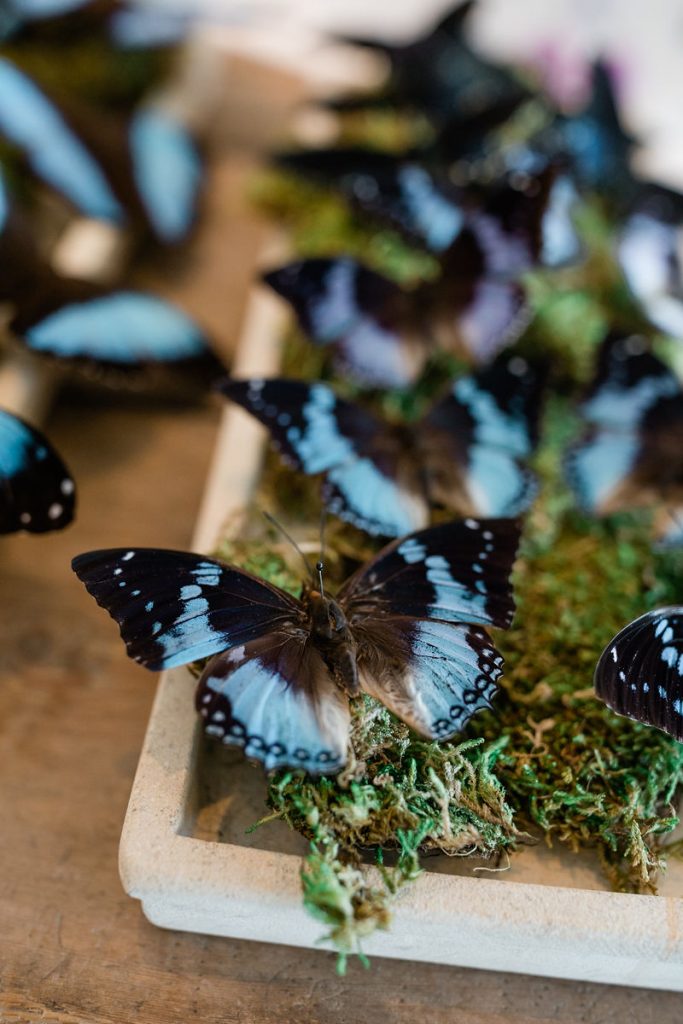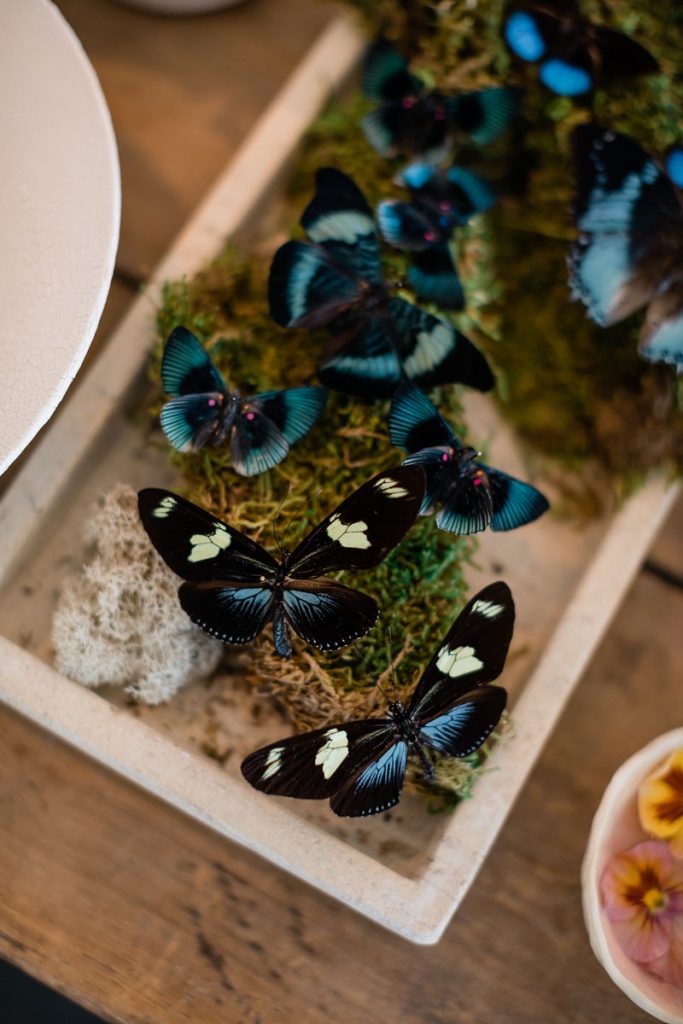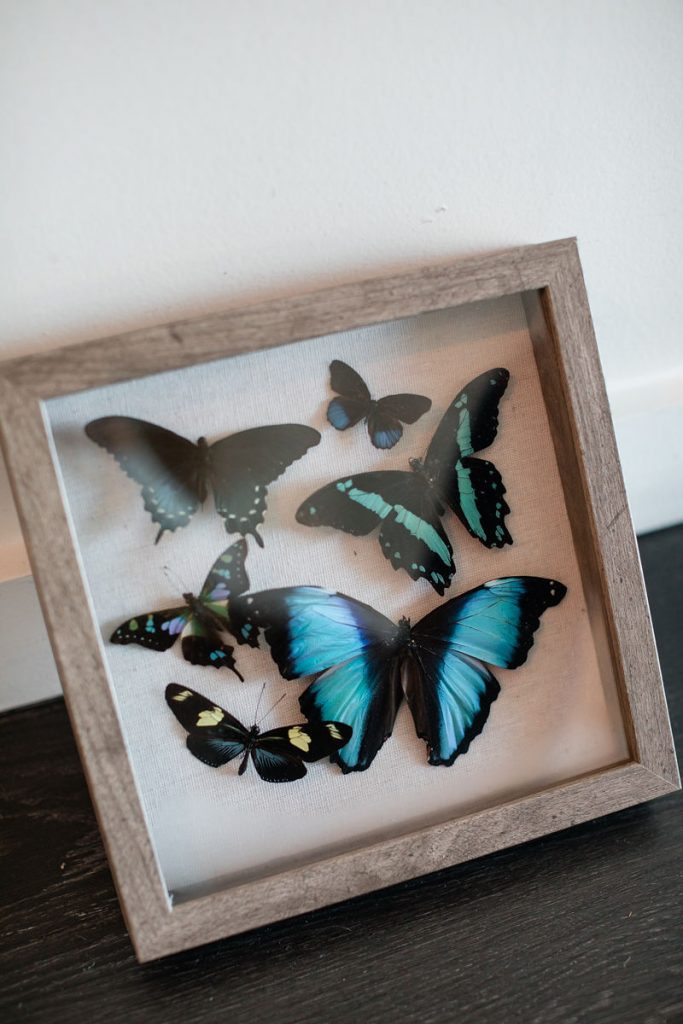 We brought in our own rentals from Sweet Salvage instead of using what they had at the restaurant. It definitely added such an elegant vibe to the shower. As you can see, it's worth customizing a space to be your own!!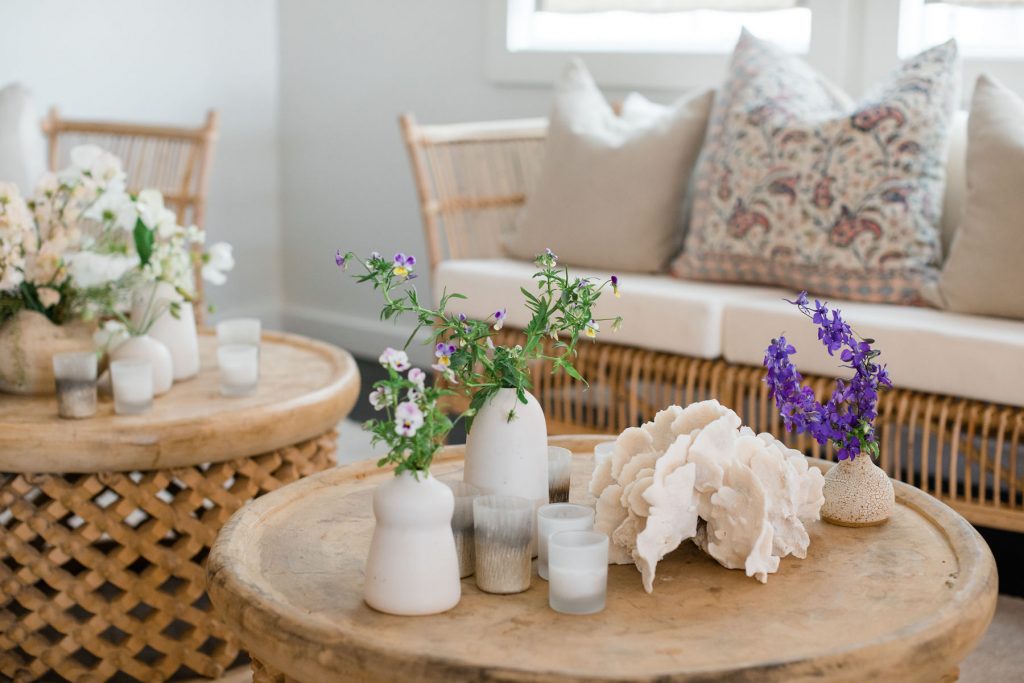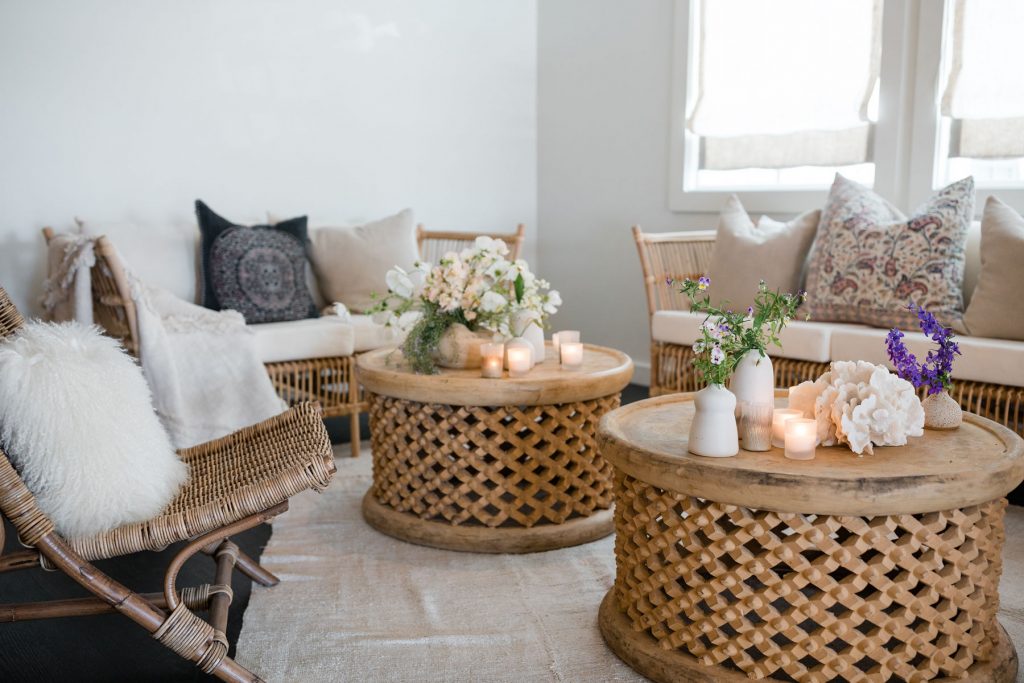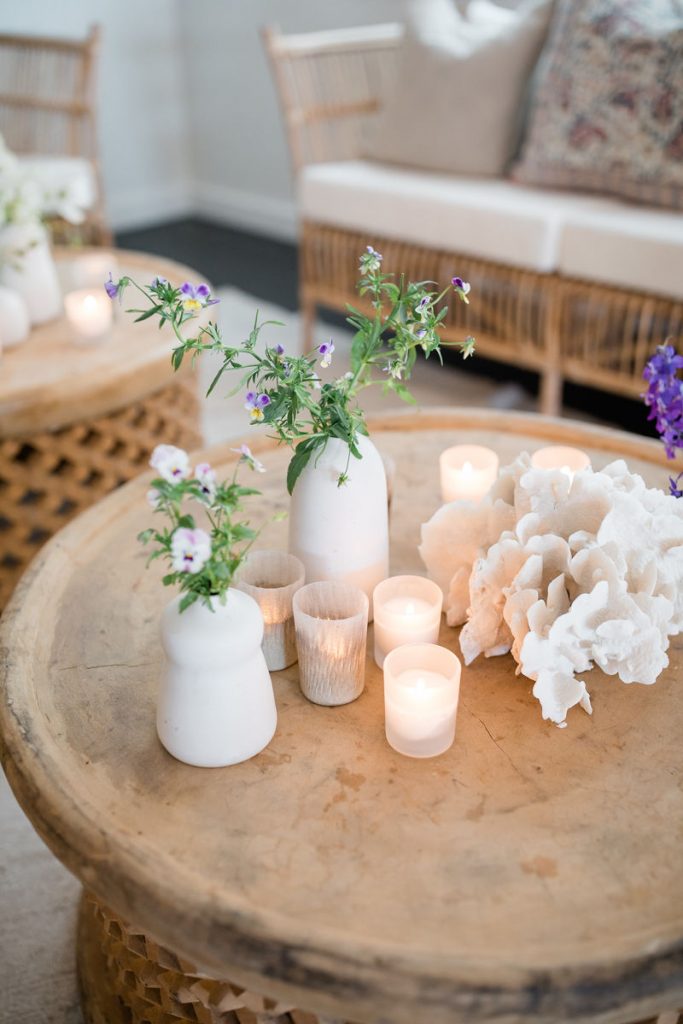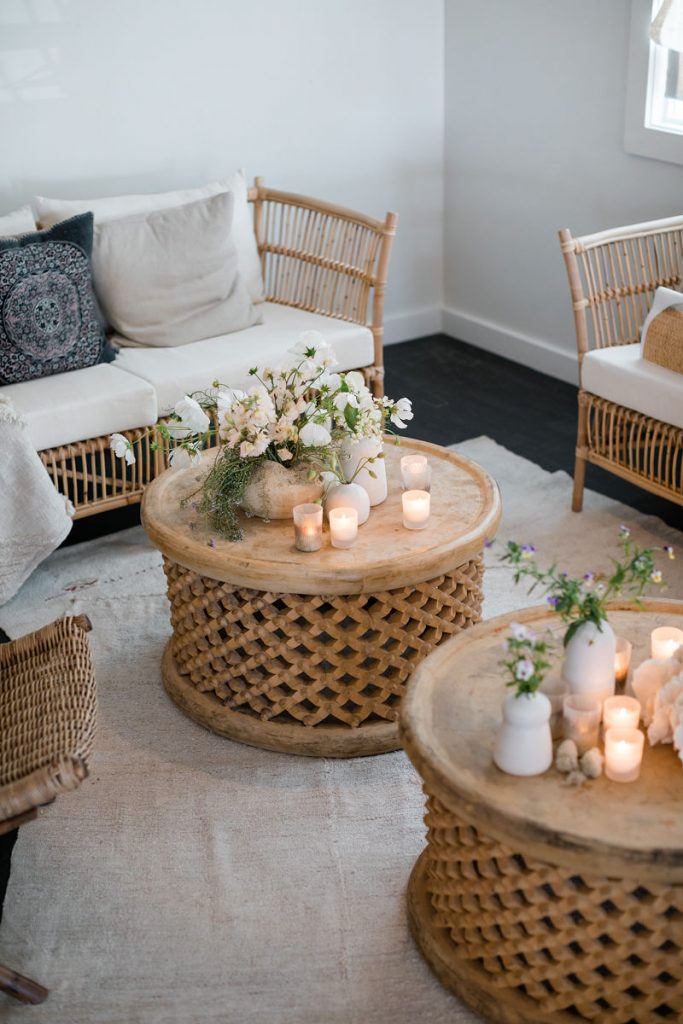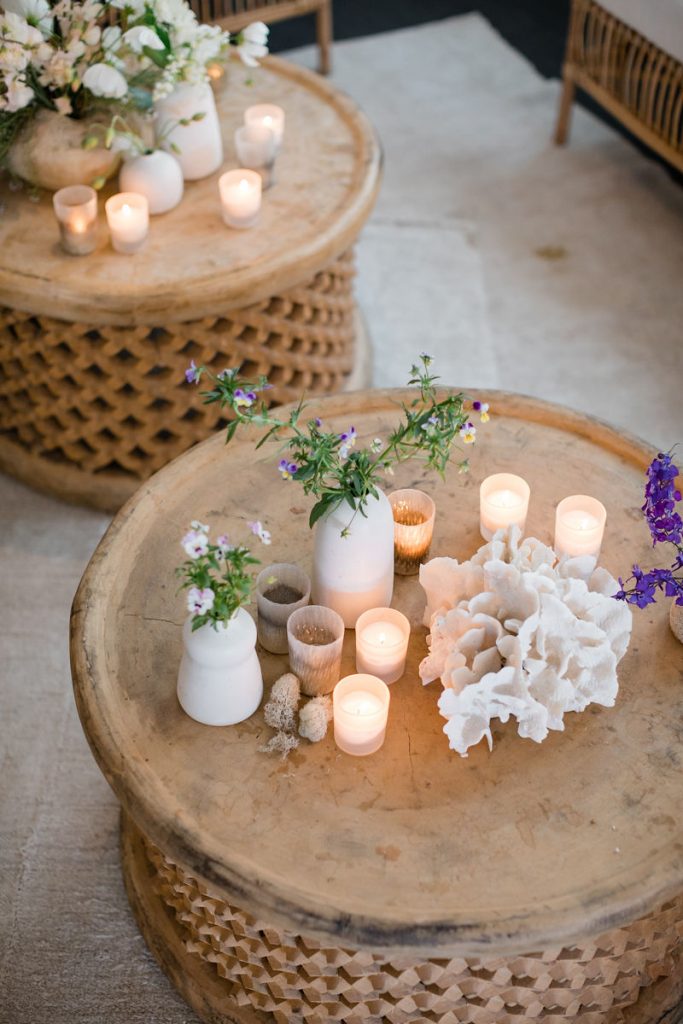 There's our gorgeous girl Michelle! I am just in awe of all the 2020 brides who waited patiently in such an unsure time. She handled each bump in the road with such grace! We loved working with her and creating this special day for her and her family and friends.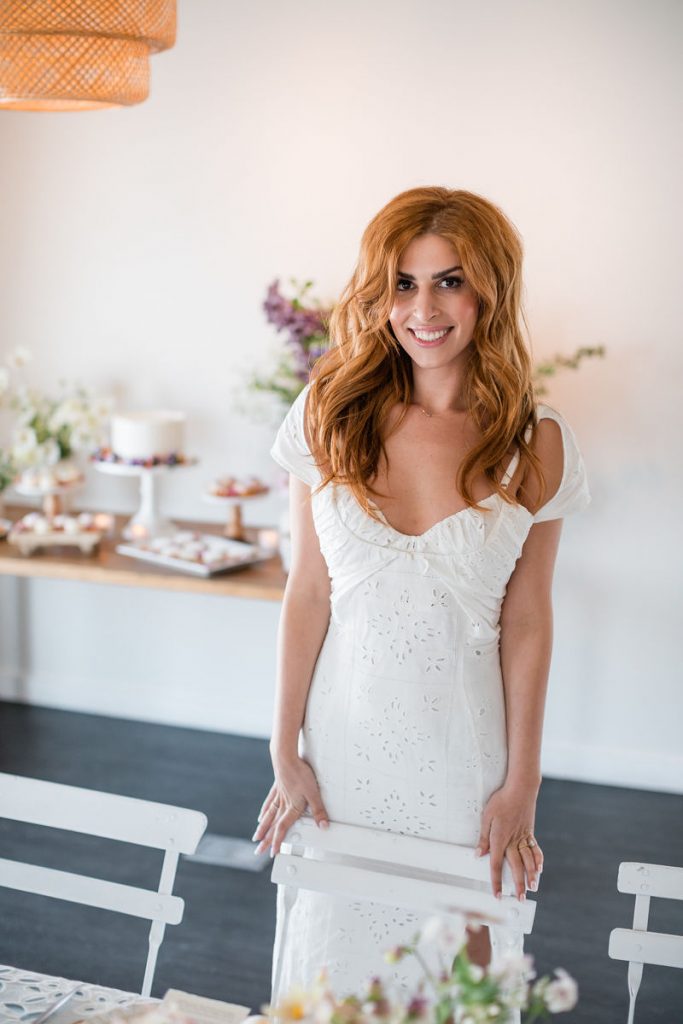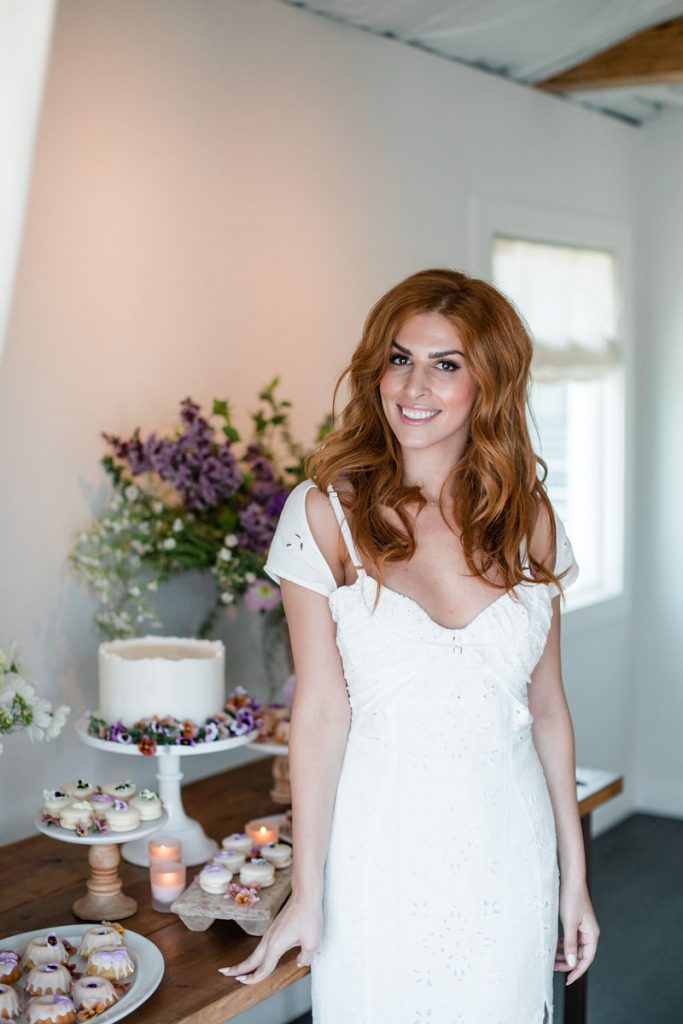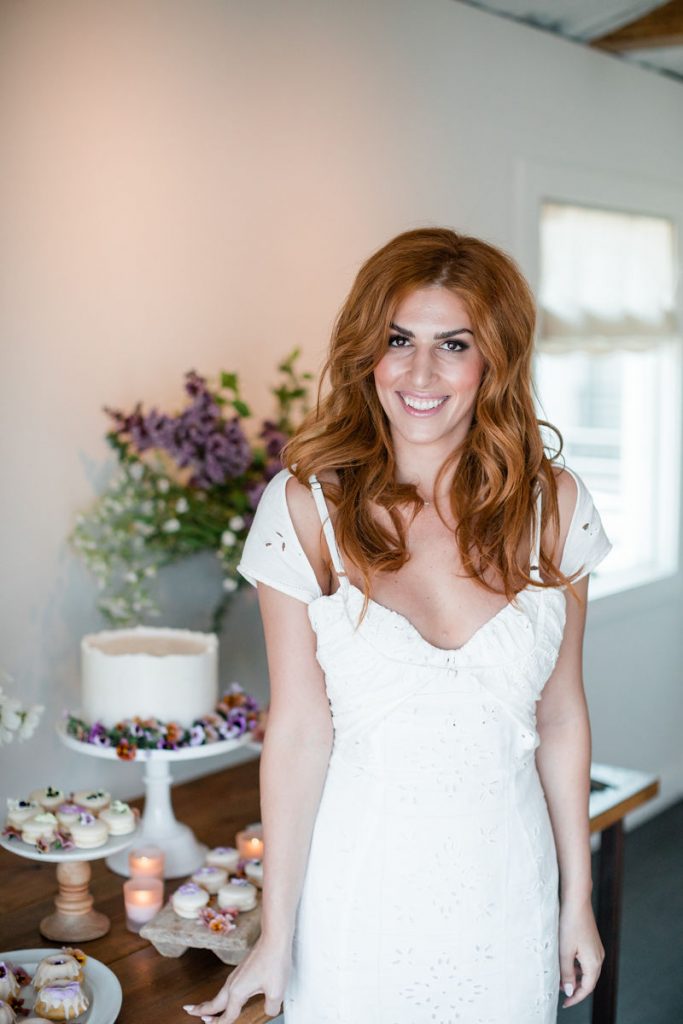 And her gorgeous mom!!!! These two are so beautiful and so much fun!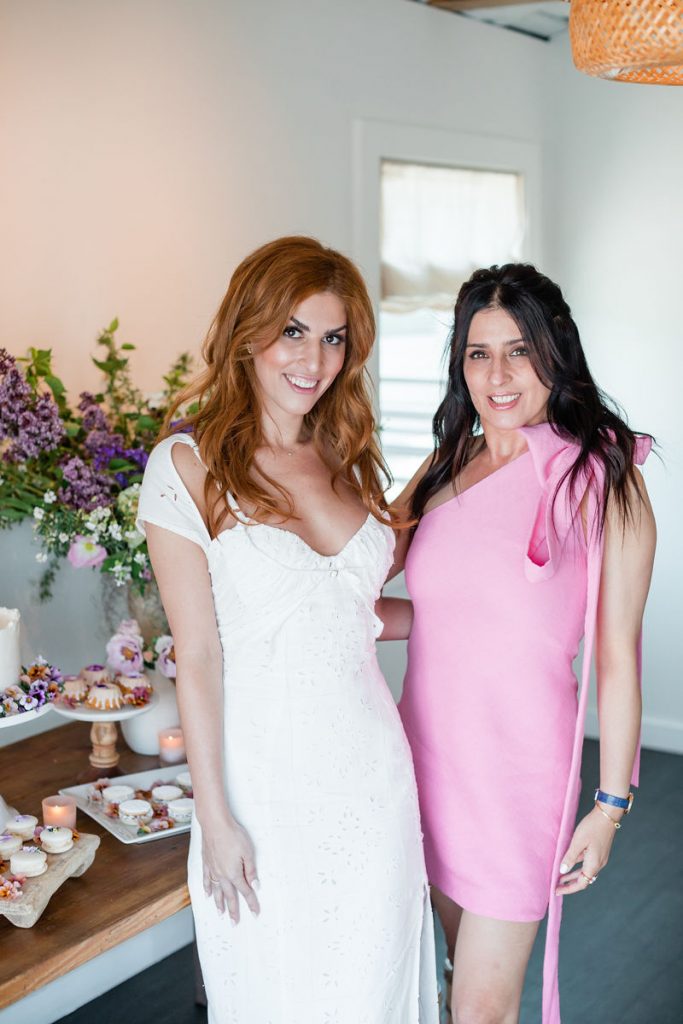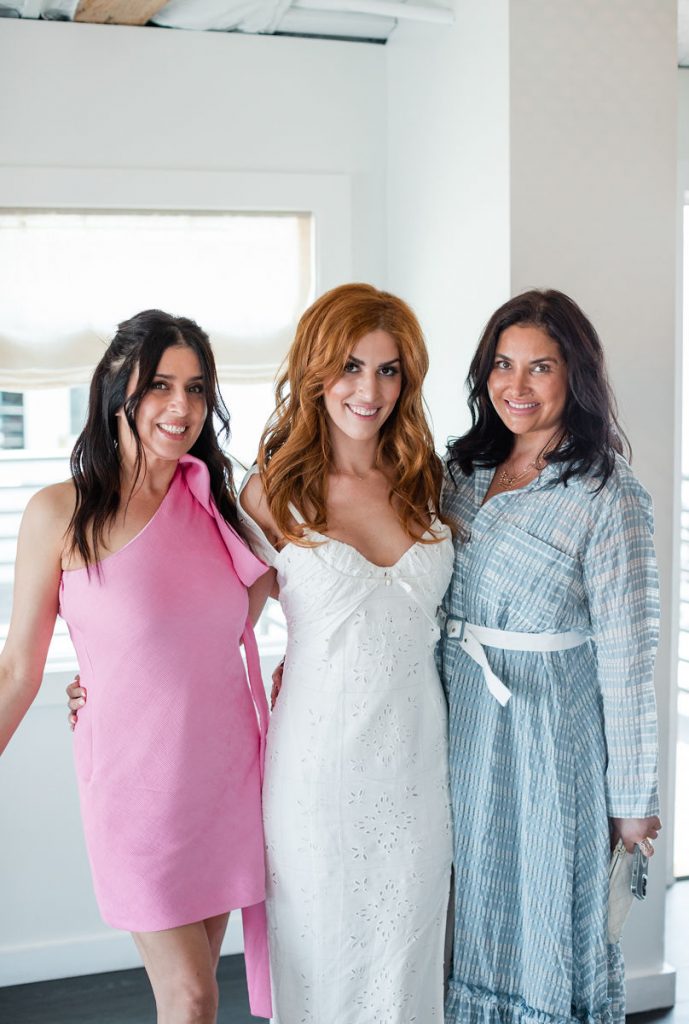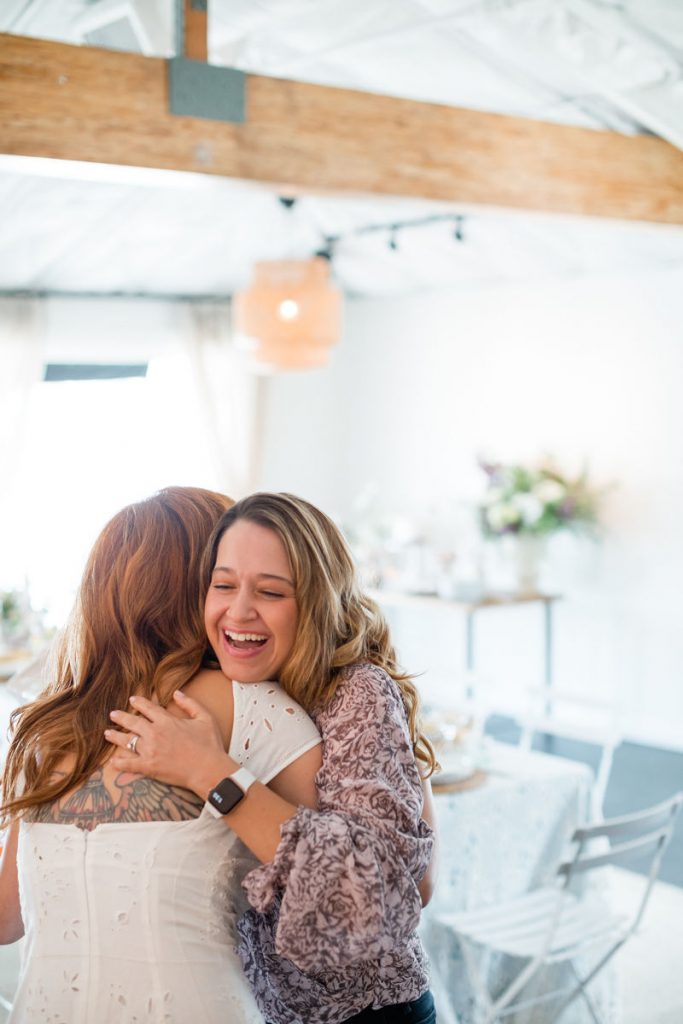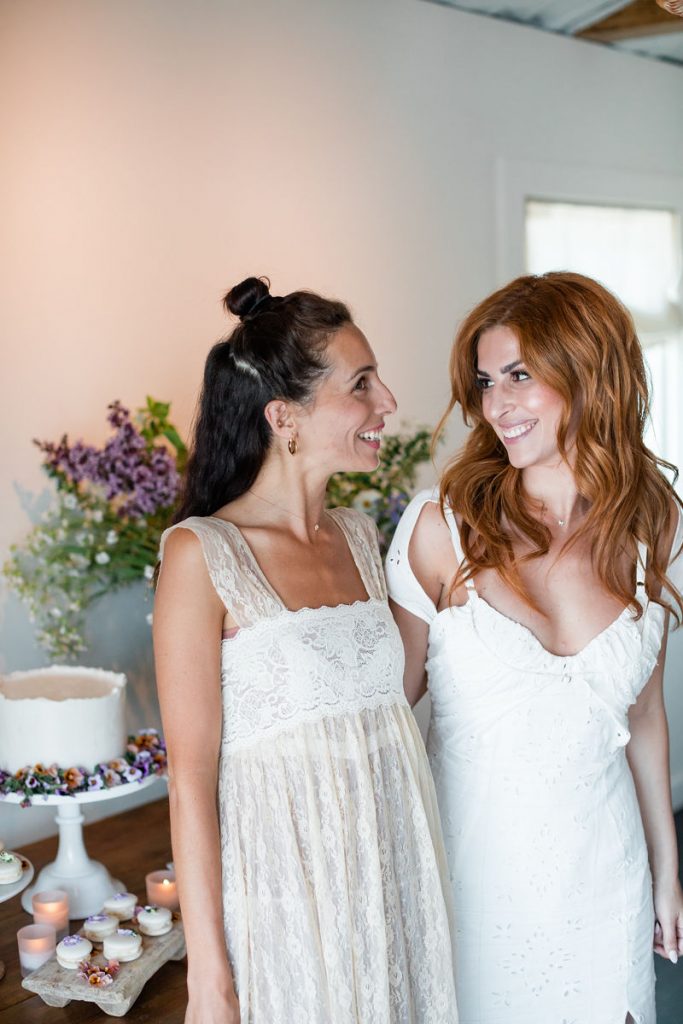 Everyone had so much fun and enjoyed the delicious bites and cocktails from Malibu Farm. How cute are those drink stirrers designed by Pirouette Paper and made by Creative Amme?! Amazing!! You know we love the little details…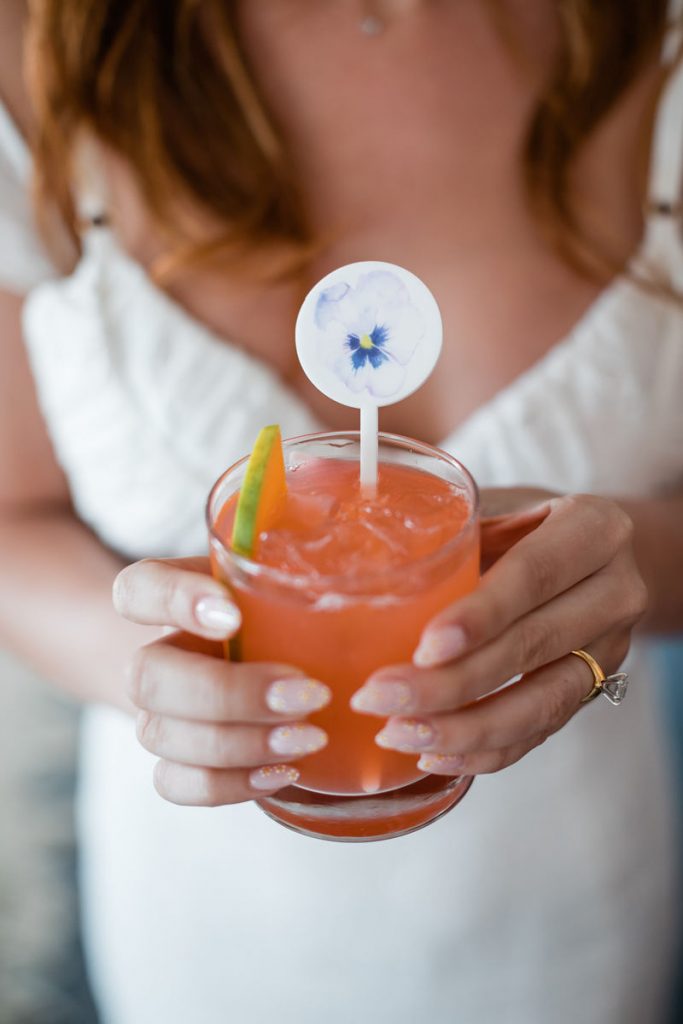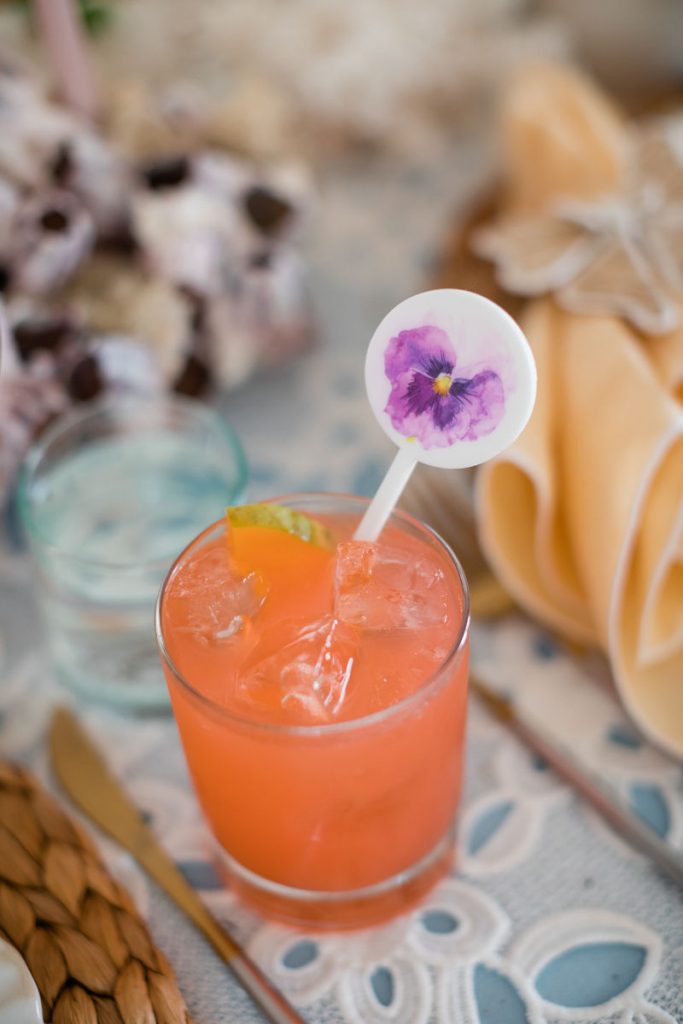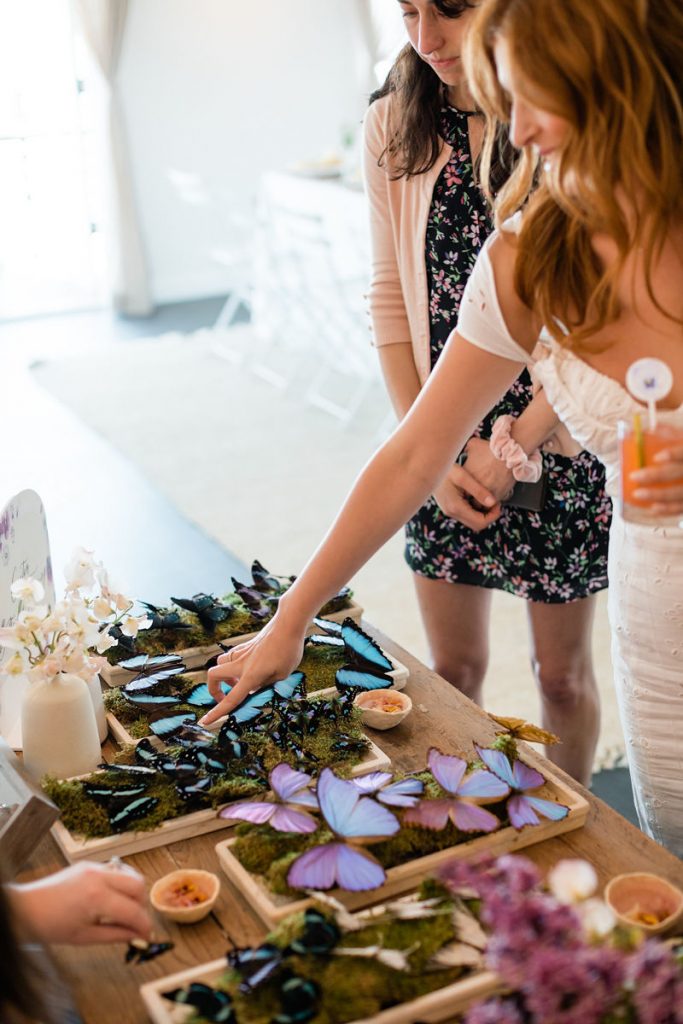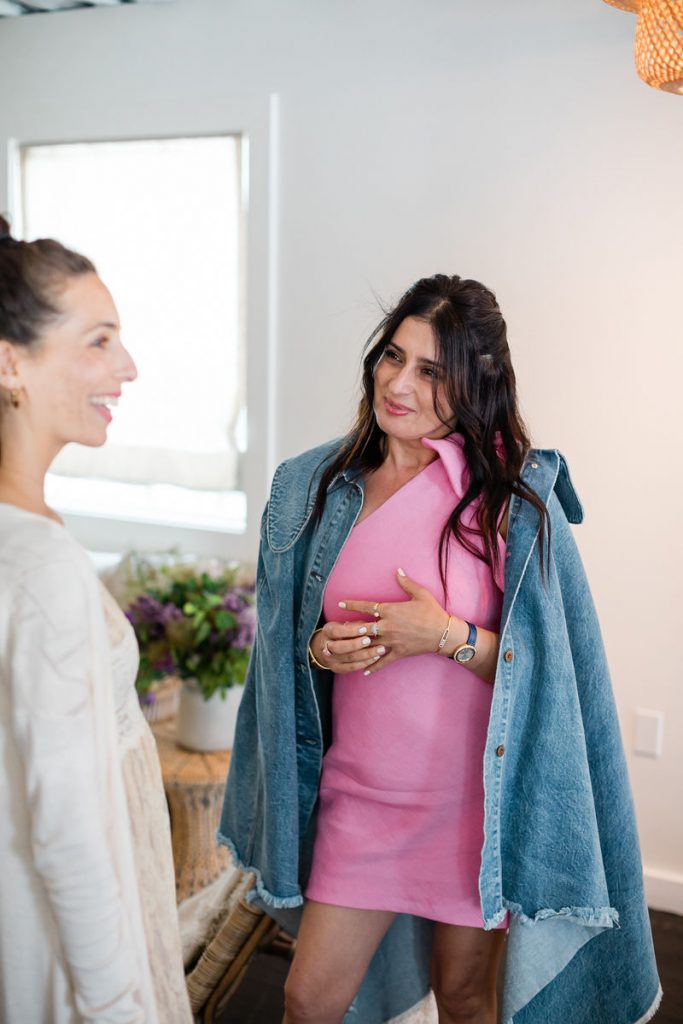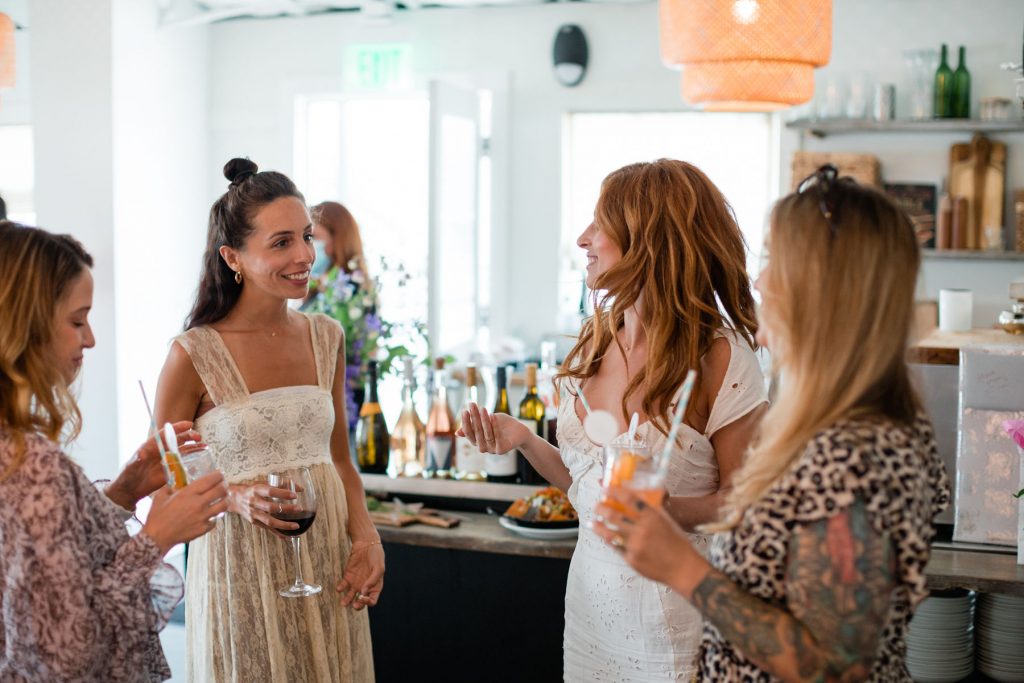 We would never forget dessert!!! Sugar Crush Sweets came through with elegant and tasty desserts that included our pansy theme. Of course, Nicole floralized the table perfectly and it's basically the sweetest dessert table ever!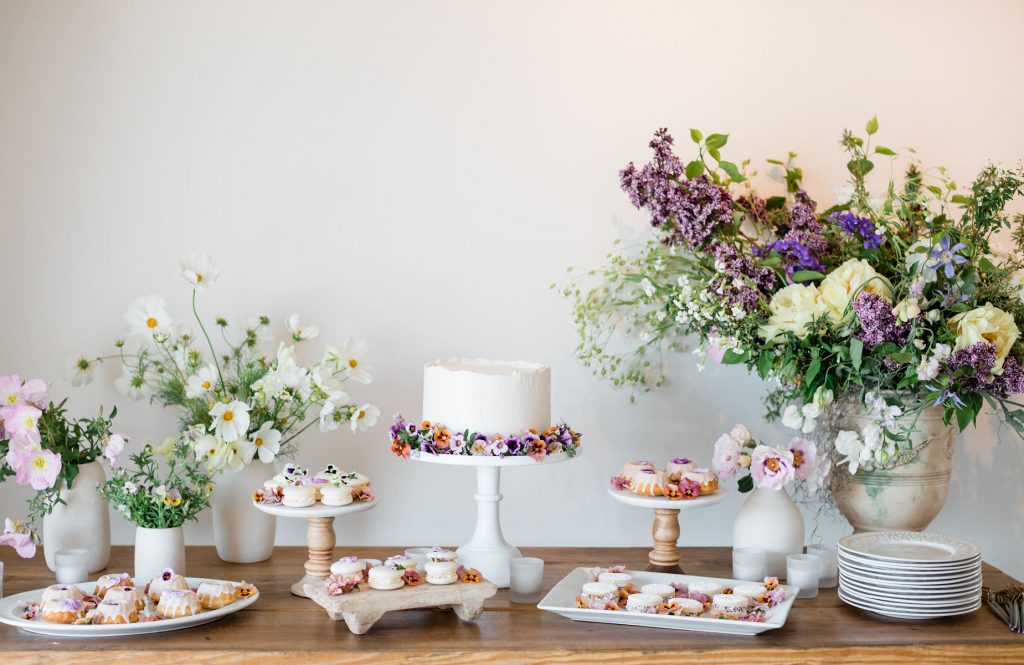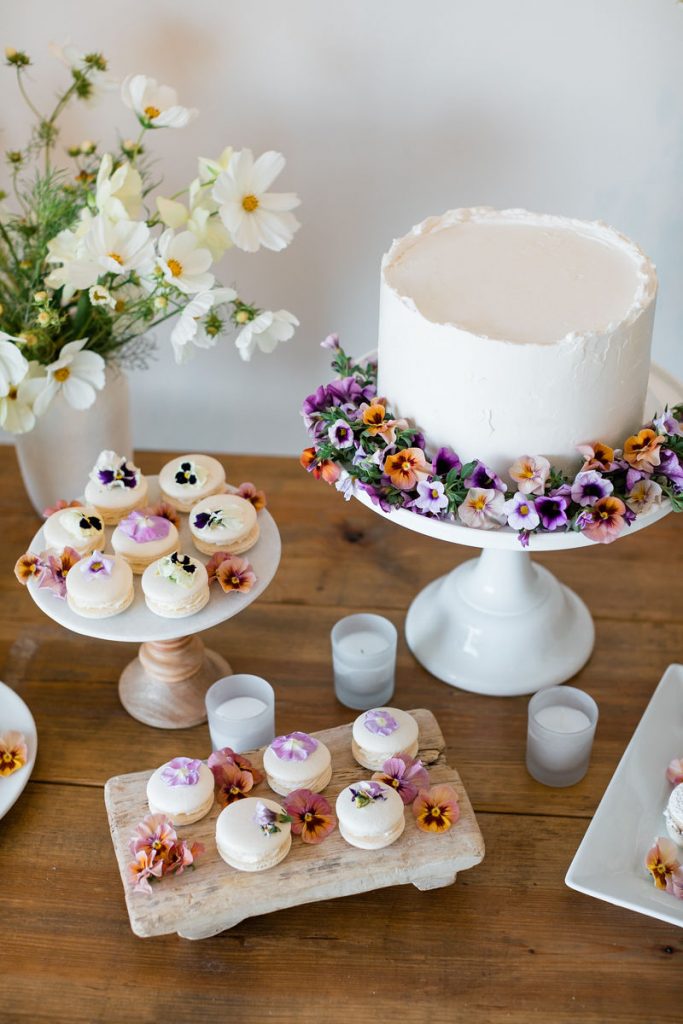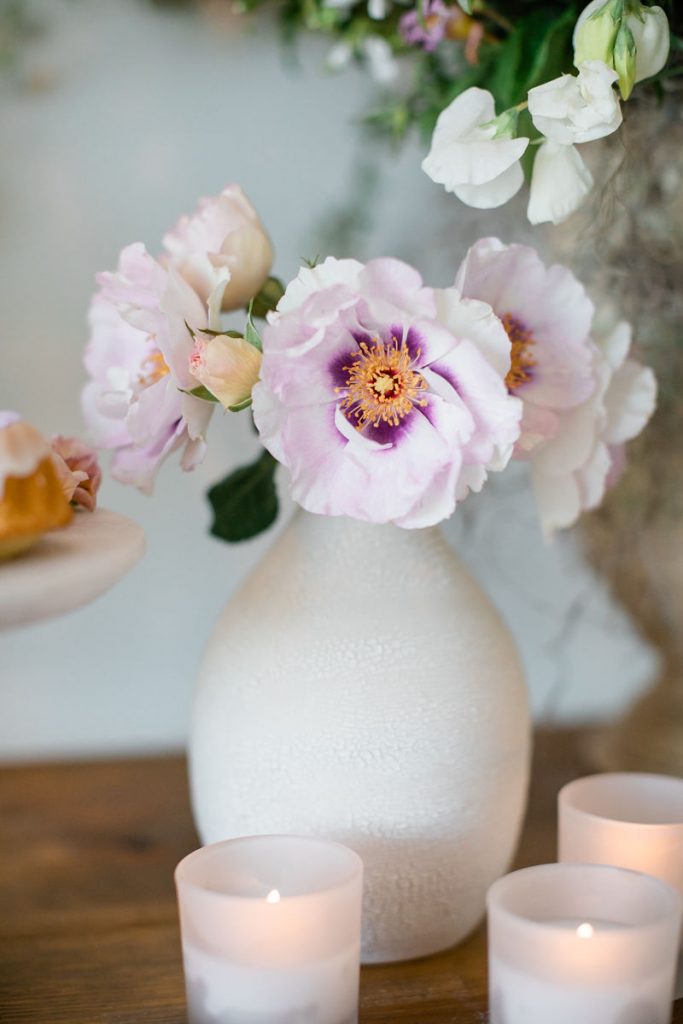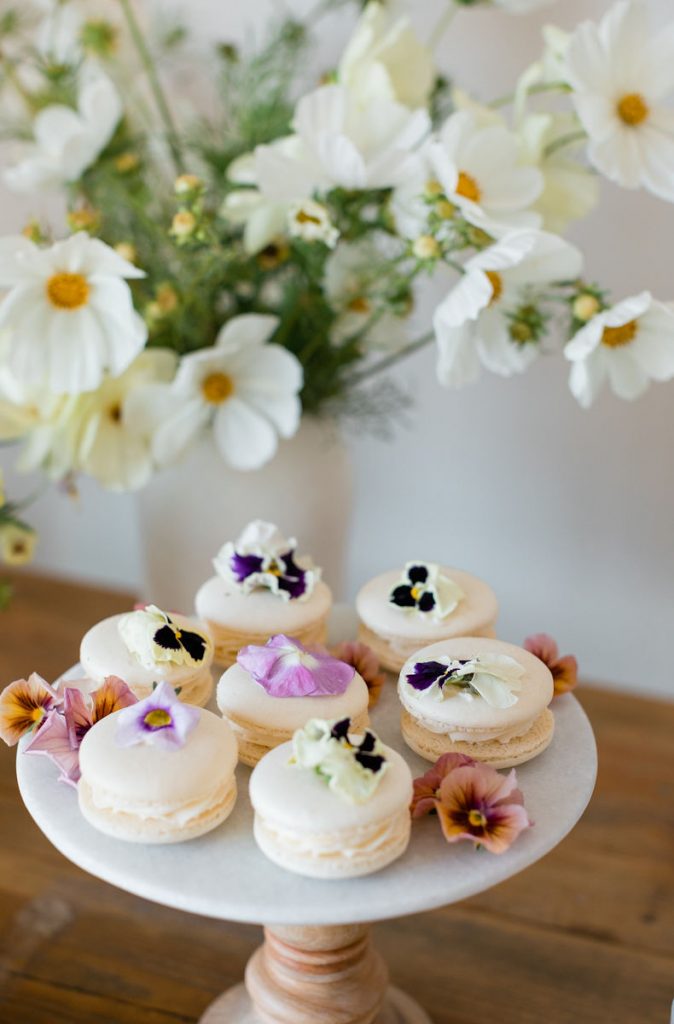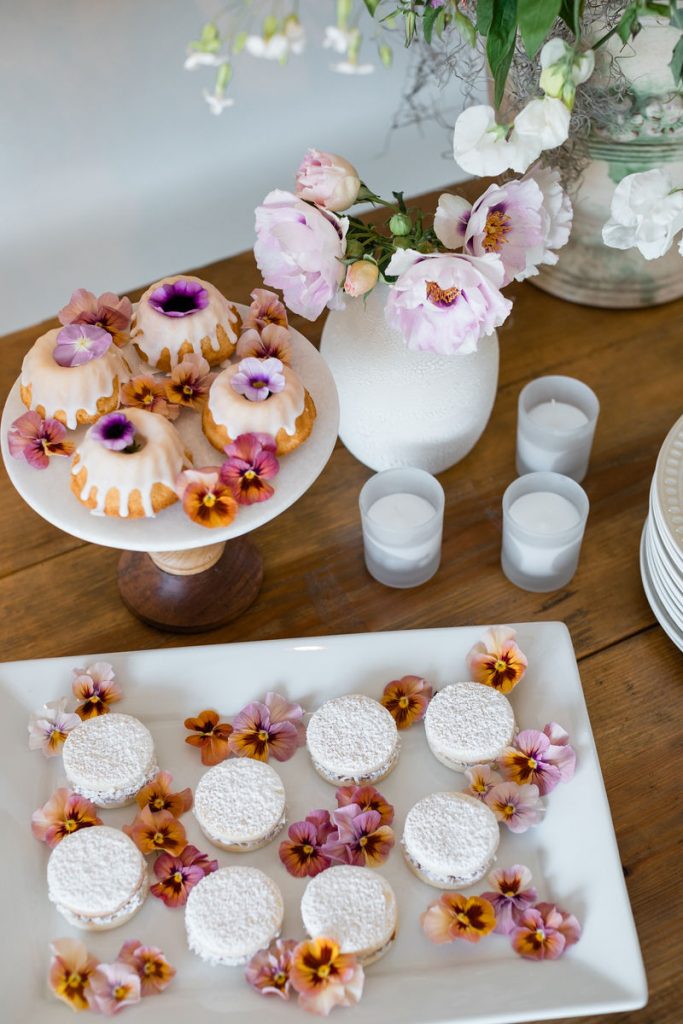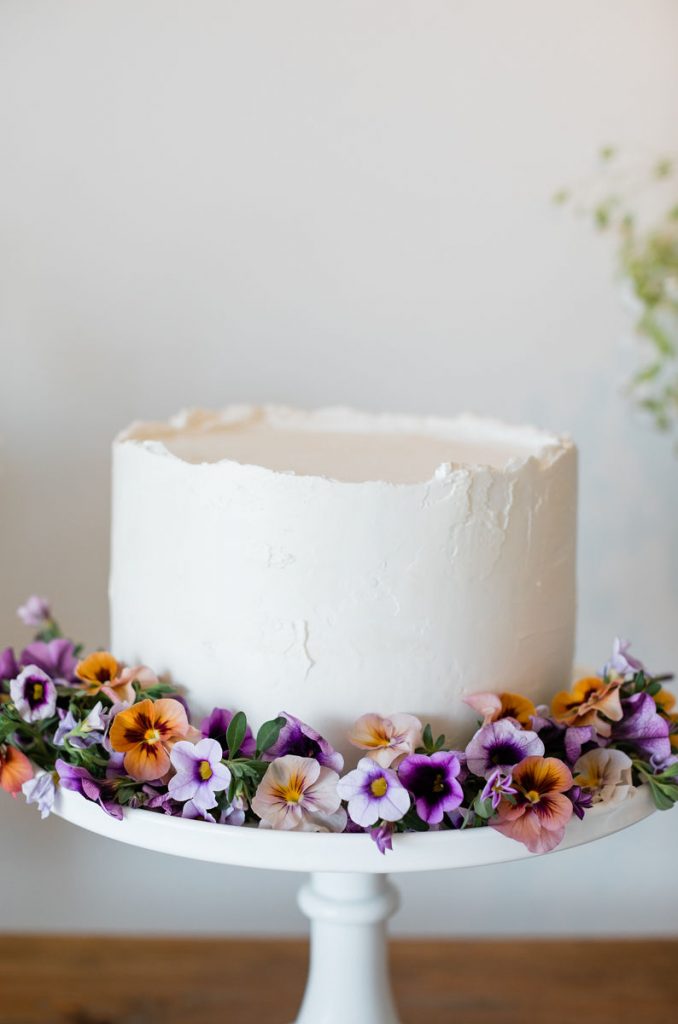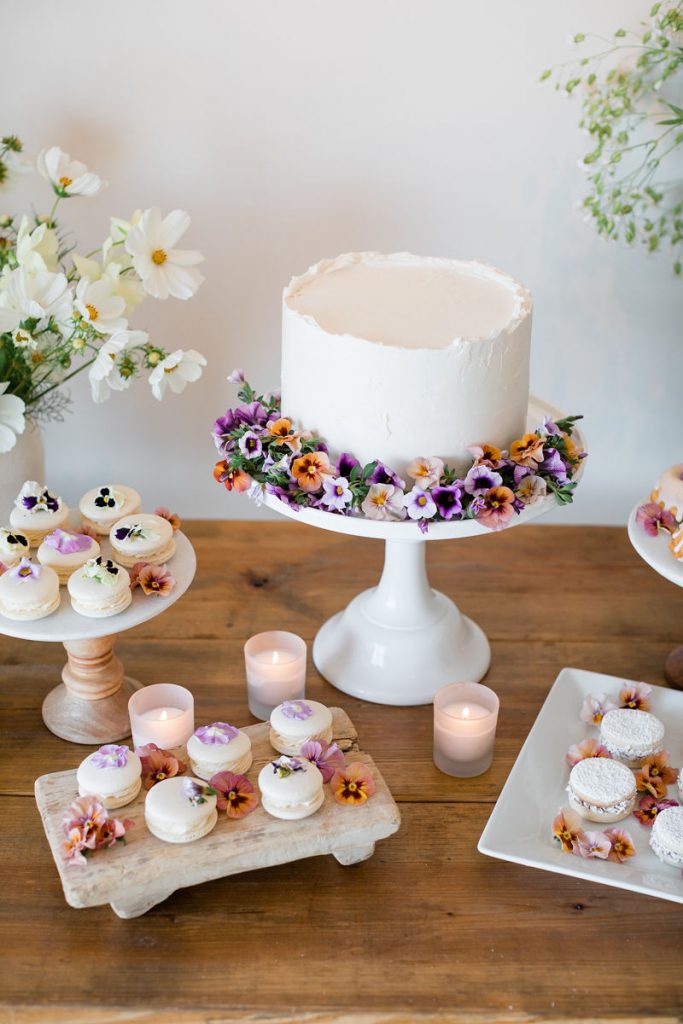 And there you have it! One of my favorite bridal showers to date! Thank you Michelle for having us!! It took a few years, but we made it happen!! And she couldn't have been more lovely every step of the way!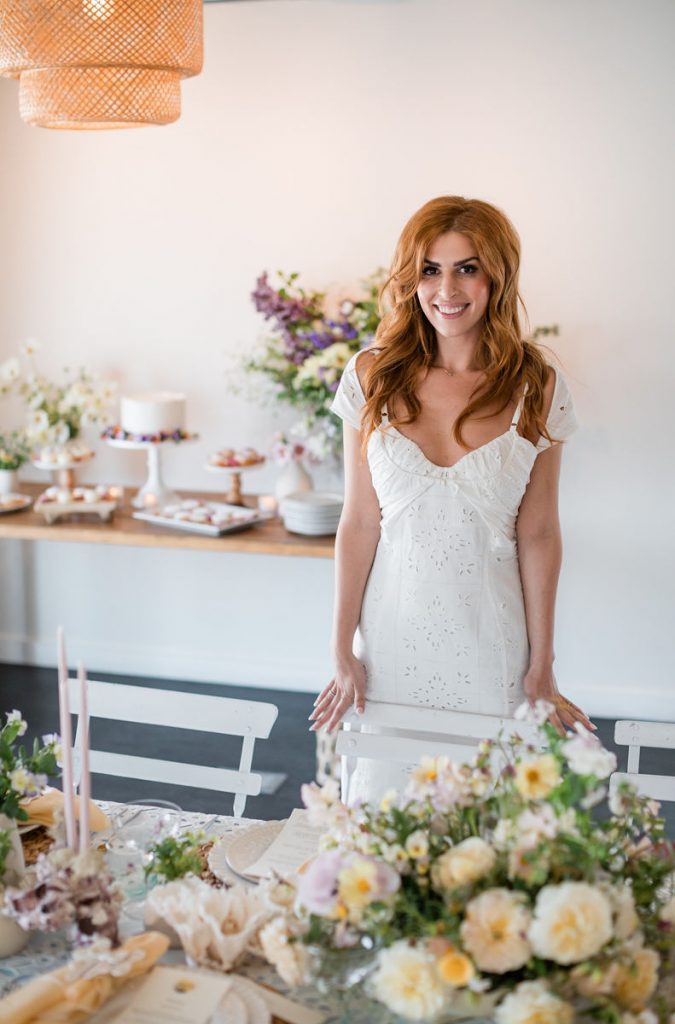 xx
Jacquelyn