It's that time again when we send off our kids for another year full of learning. I'm sure every Mom can relate; sending them to school that first week you are a bit scared for them. Are they going to be happy with their friends, are they being kind to others, are they being treated with kindness? The list goes on. We have had a couple bullying situations at school, and I tell them no matter the situation, to be nice to everyone, and we are friends with everyone. That is one of the most important lessons I can teach both of my children, be nice to everyone, treat them the way you would want to be treated. And also, be yourself!
My daughter, Dylan, is now in 6th grade! I don't know how this time goes by so fast, but it sure does! We started Beijos and her 3rd birthday party actually was our 1st event! She has been by my side for all these years and has grown up watching me do all our food + cocktail shoots, plus all the extra fun I dabble in with the girls. She loves it! She loves being in the background asking questions, and of course, there are the times she tells me I'm doing something wrong, and it should be like this cause it's way more stylish. So I gave her a chance to be the creative director on a post herself, and here we are!
---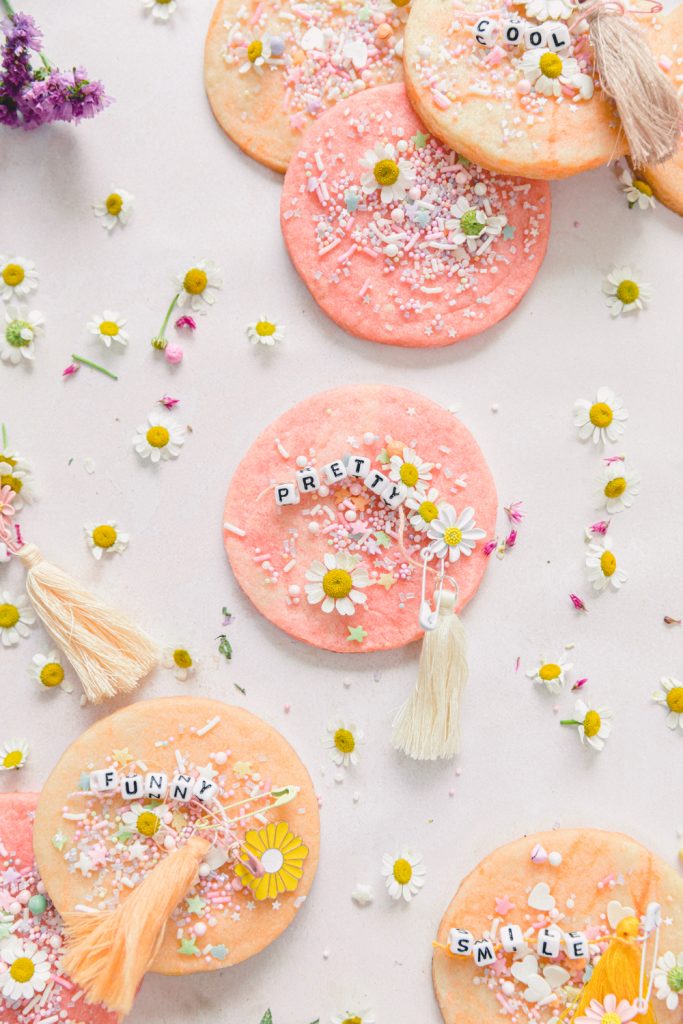 Everyone, this is Dylan!
Hi! My name is Dylan, and I'm 11 years old. Since I was little, I have always watched my mom create crafty things, and I wanted to try it myself. When my mom asked what I wanted to do for my post, I thought making keychains and cookies for my friends would be a nice act of kindness. I love making bracelets and keychains, so I was really excited to do this. I even made a mood board like my mom did for her projects and picked out all the pieces to create with.

I picked kind words for the keychains because it's nice to let people know how special they are. I also added in fun tassels and flowers cause they are super cute! I think it's always important to be nice to everyone and treat them with kindness, even if they aren't the same way back to you.

Photos by Dayna Studios
---
DYLAN'S ACT OF KINDNESS COOKIE GIFTS
SERVES: 12 | PREP: 5 MINUTES | COOK: 5-7 MINUTES
W H A T Y A N E E D

Sugar Cookie Mix
Food Color Dye
Sprinkles
Colored Safety Pins
Colored Block Letters
Flower Charms
Mini Tassels
Flowers for decoration

B U S T O U T

Cookie Cutter
Baking Sheet
---
I N S T R U C T I O N S

For the cookies, my mom and I made the cookie as directed on the box. We did add some food coloring to make them really fun summer colors. I love pink, yellow, orange, and purple right now. So we did pink tones. I sprinkled the cookies with a cute glitter sprinkle mix and then put them in the fridge. Let them cool all the way!

For the cute safety pin keychains, create some fun! I used words like pretty, cool, smile, and funny. Just use nice words that make people happy! I used the string it came with and knotted the ends together. Then, I picked out a tassel and flower to go with it. Just have fun with it! Do what you love!
---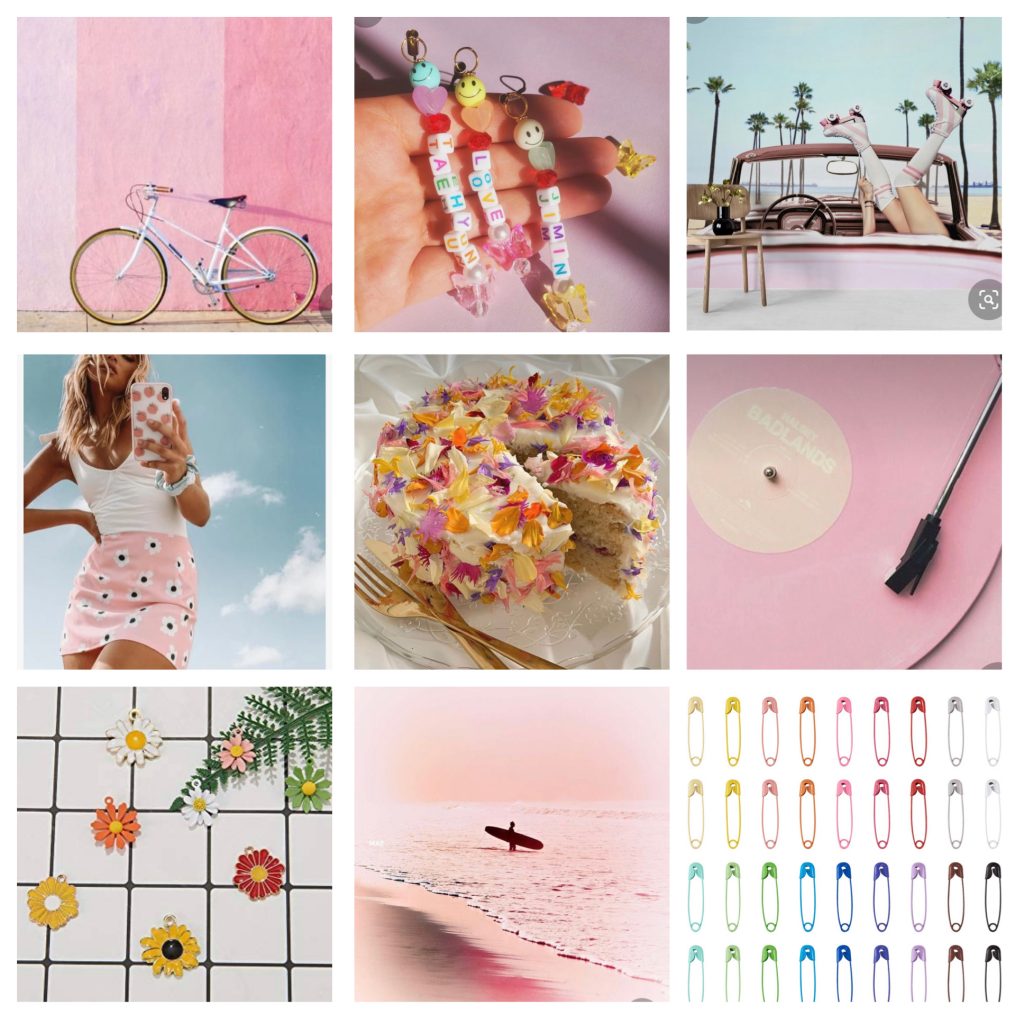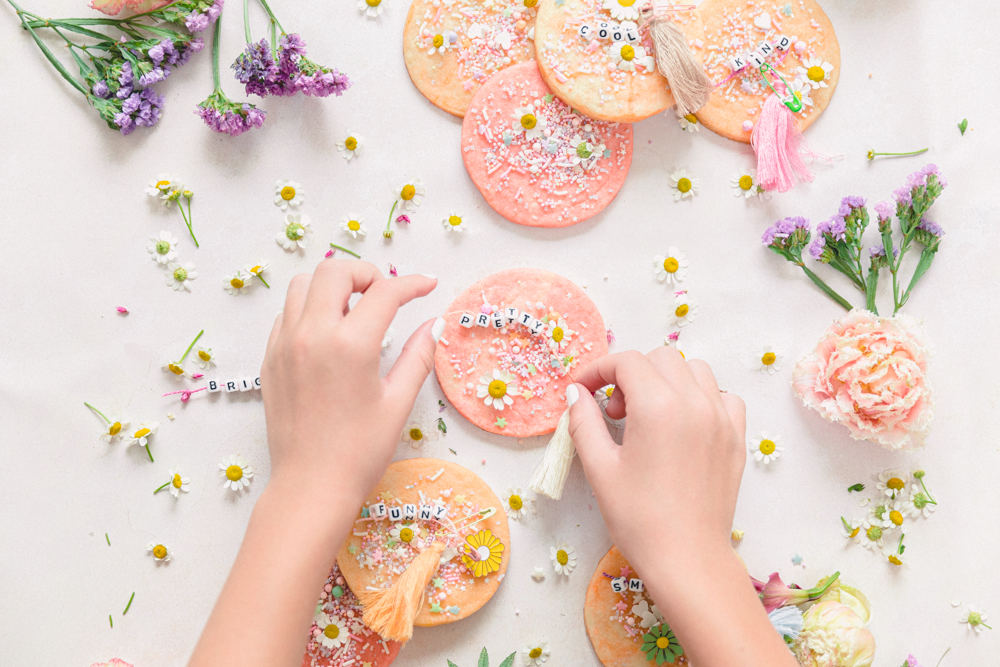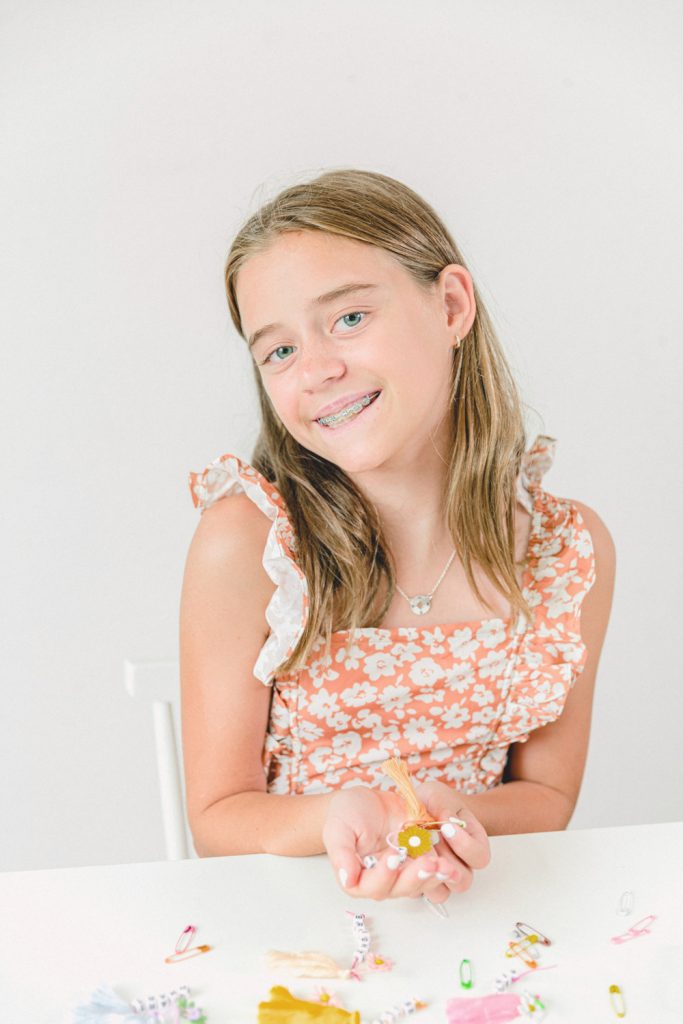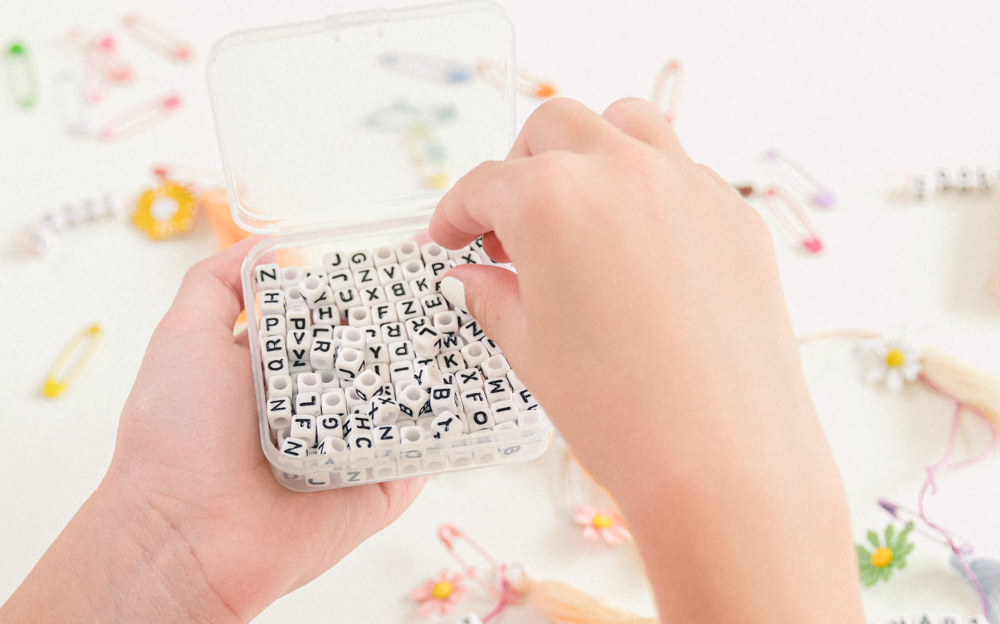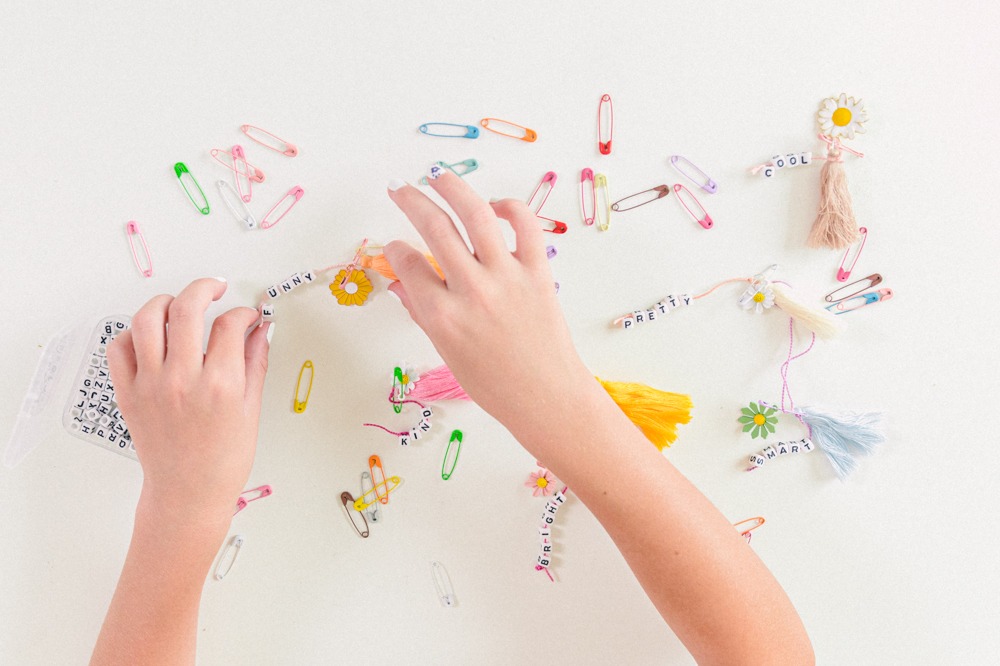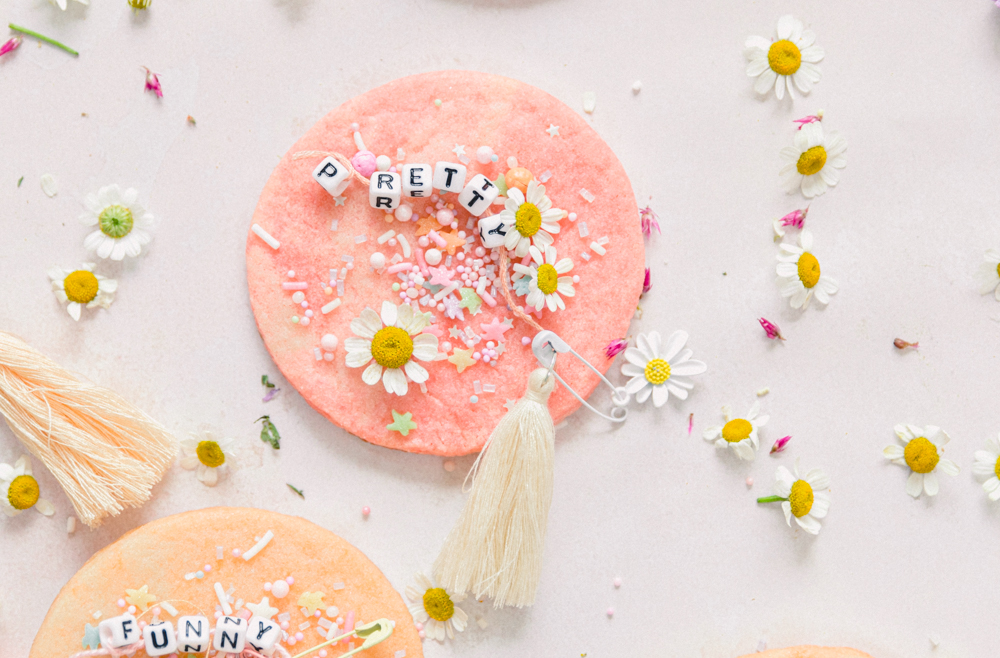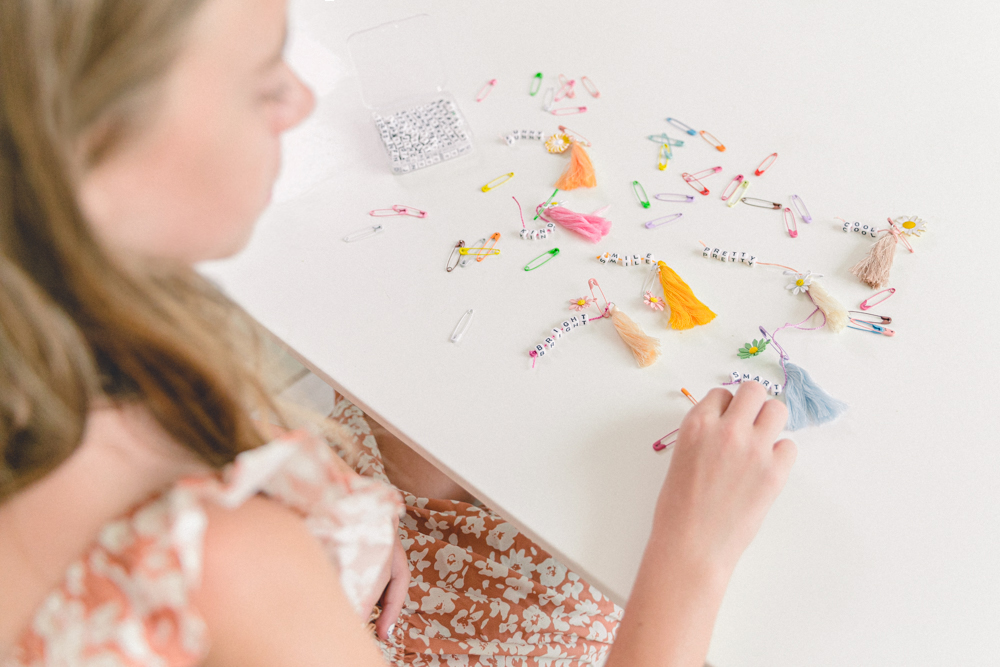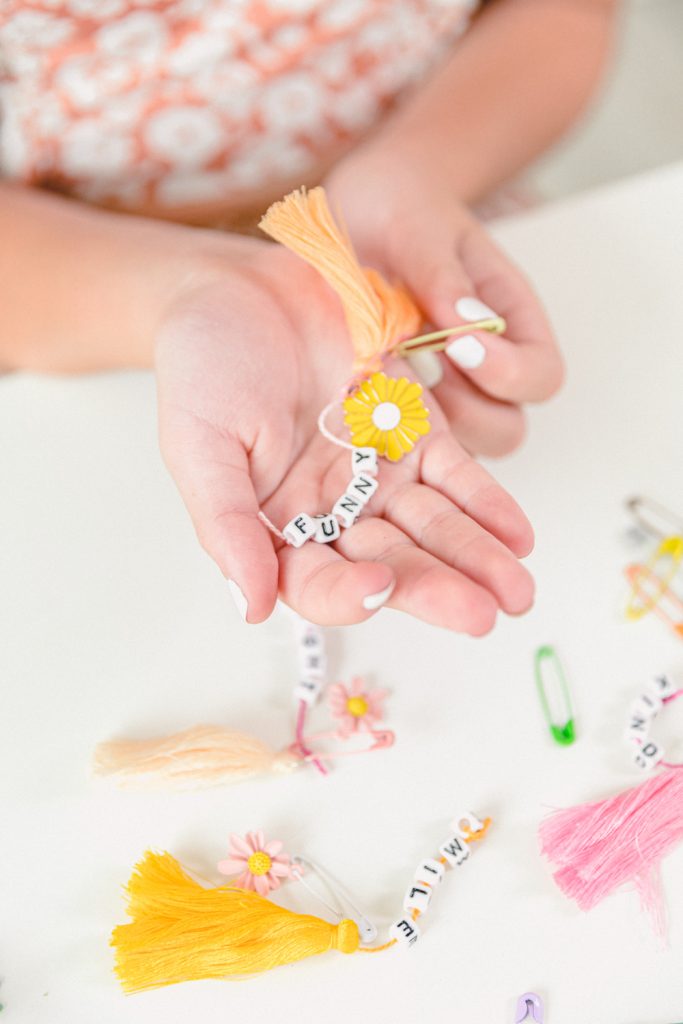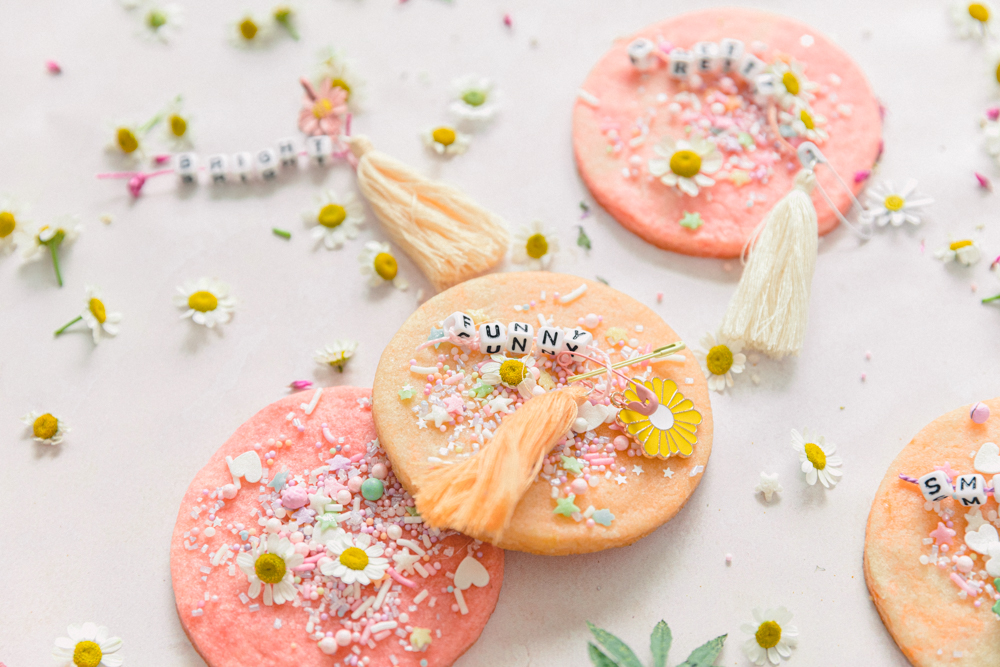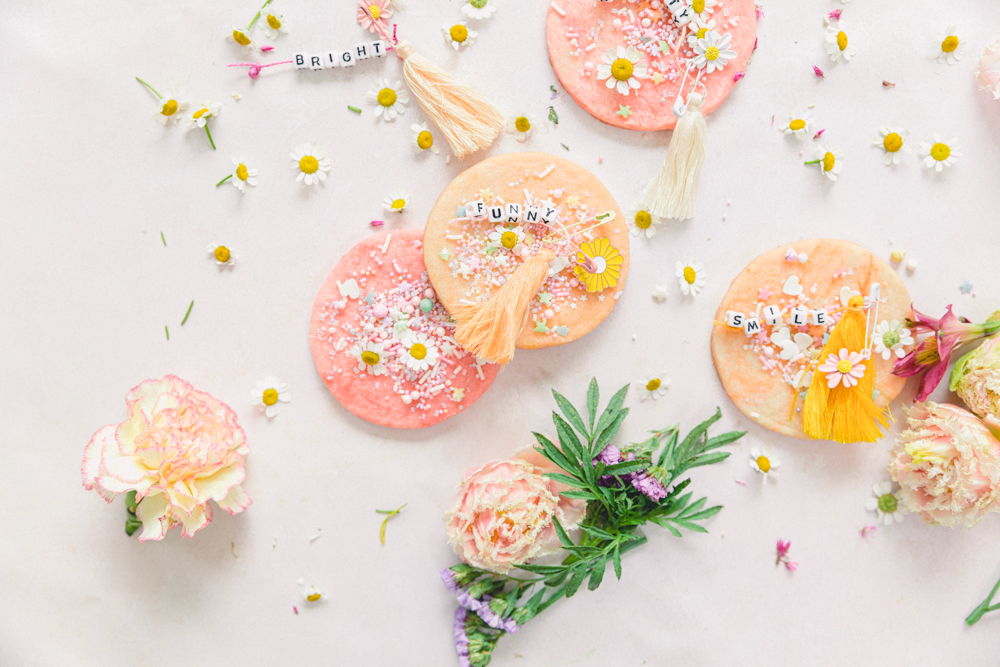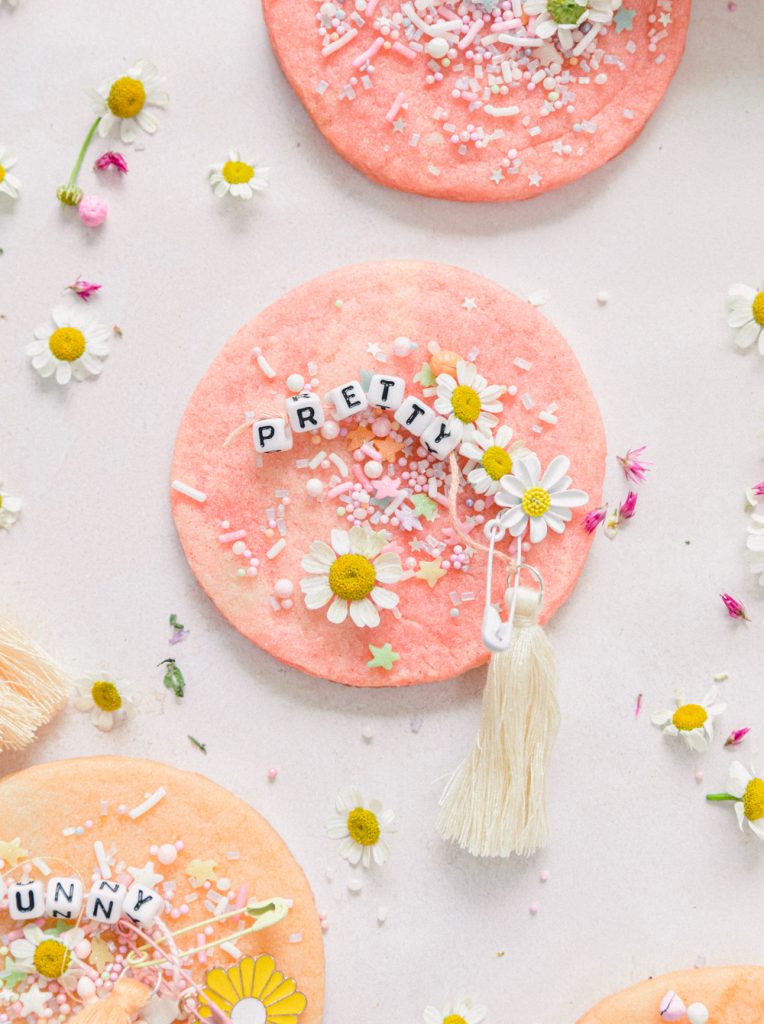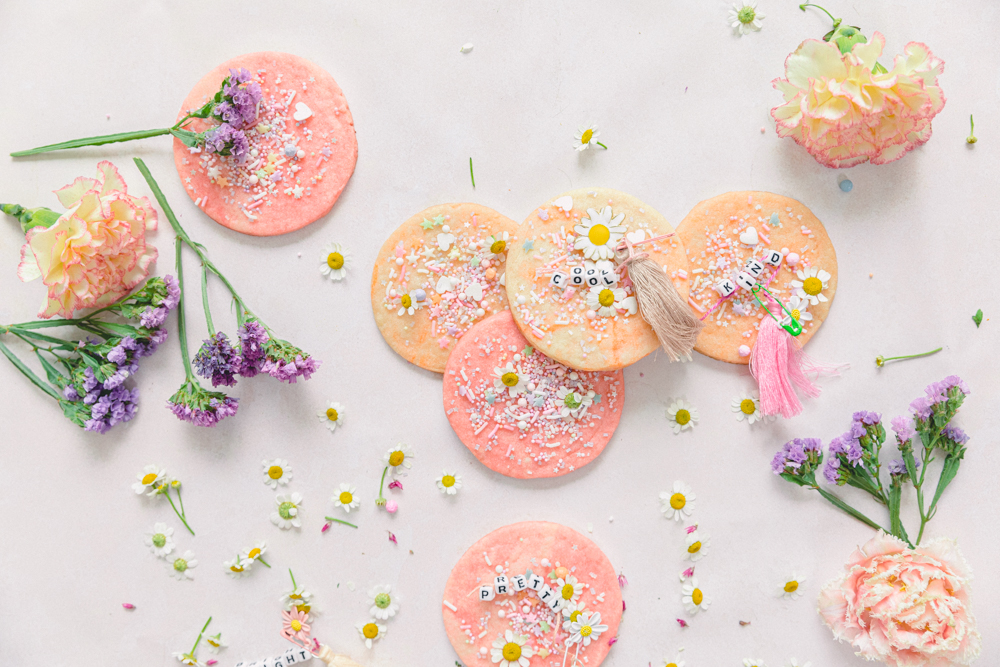 ---
B E I J O S K I T C H E N

xx
Dylan