Oh, you thought we were done with Thanksgiving posts?! Boy were you wrong, we're just starting! Yesterday's Friendsgiving was for the adults, today's is for the little ladies! I designed and styled this boho sparkly Friendsgiving with the help of a few of my talented friends like Wild Child Party and Blot & Dot. I had my adorable god daughter Edie as inspiration of course, and let her enjoy with a few buddies! Keep scrolling to see all of the pretty photos by Meredith of Zoom Theory and see more on 100LayerCakelet today…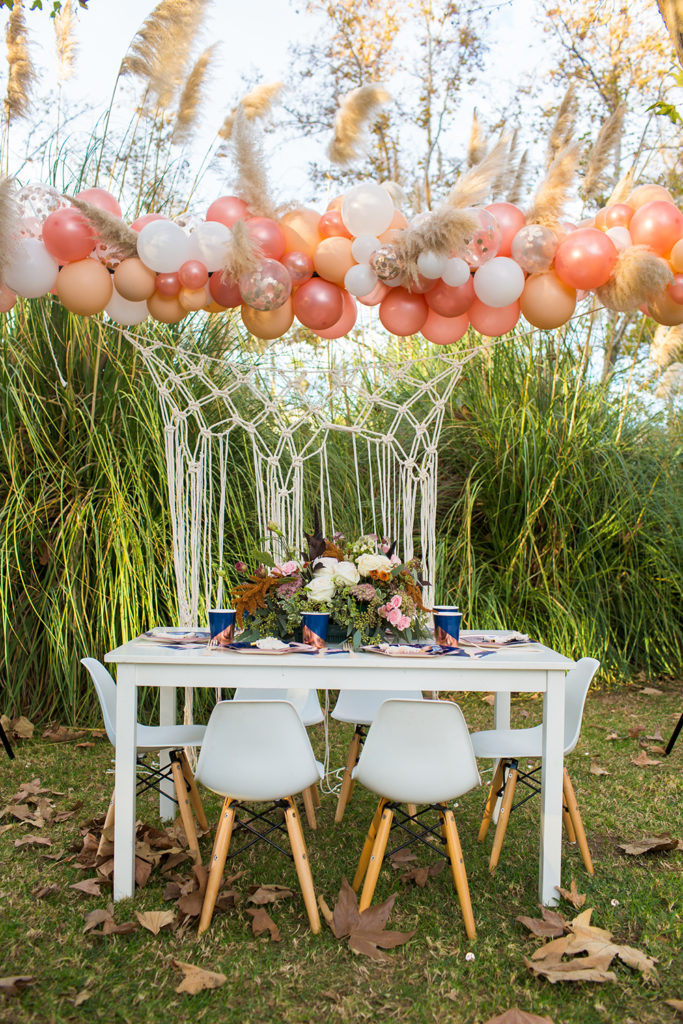 Let's start with the invite, because, well, I always do! I sent Cindy from Blot & Dot my mood board for this shoot and she just nailed it! I love the copper she used on the invite and how it pairs well with the Erika tabletop collection from Harlow & Grey. And how cute is little Parker showing it off?!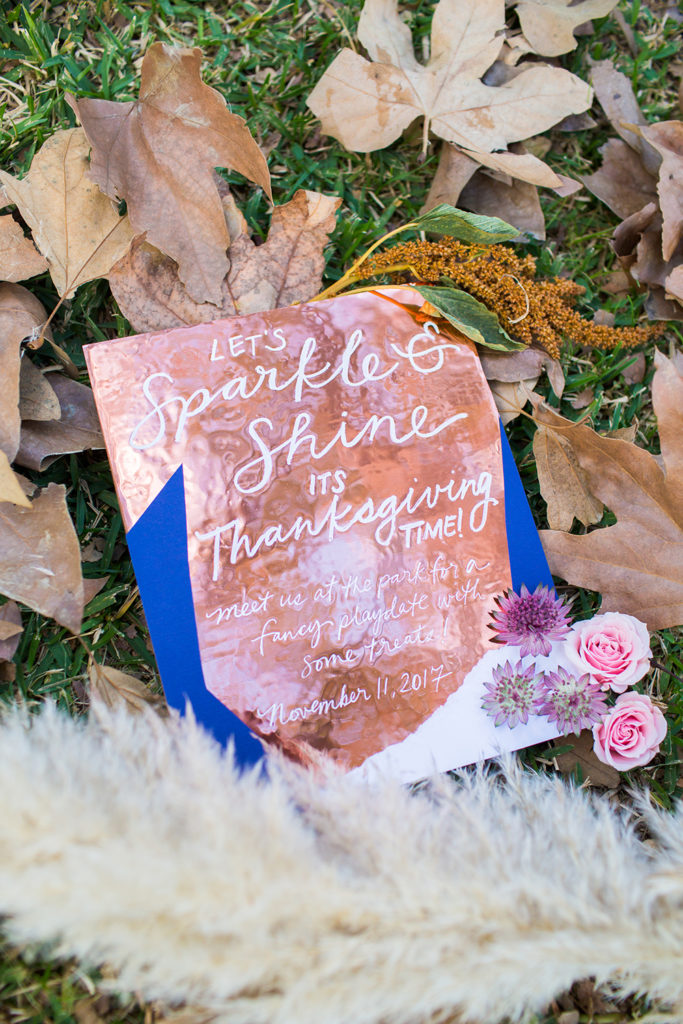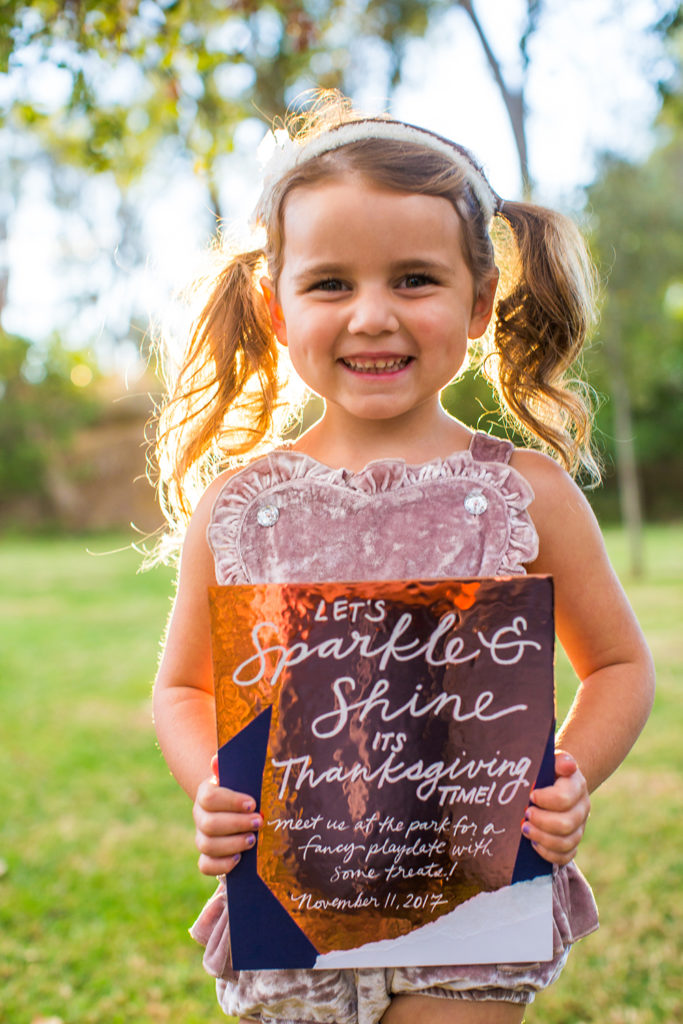 Let's start with that balloon installation… I know, I know, it's kind of becoming a thing with us, but I just can't resist! Wild Child Party is just so fun to work with and their balloon installations just make a party! And when you mix in pampas grass, one of my absolute favorites, it takes it next level!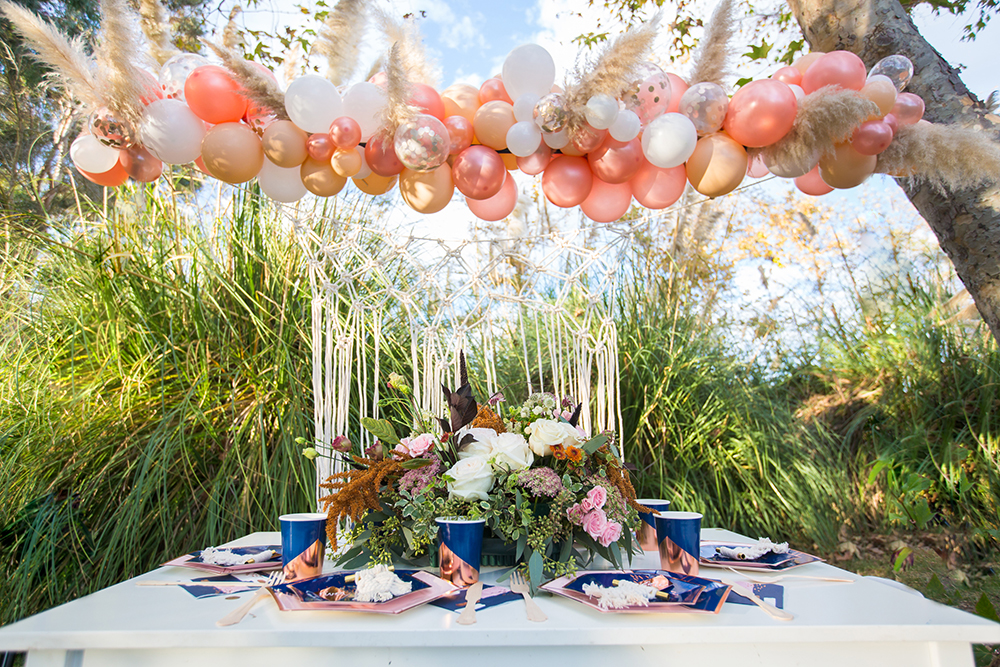 When I saw this collection from Harlow & Grey, I knew I wanted to make something pretty with it. A girly friends giving was just the fit. Here Come the Blooms played off of the pinks and the copper with the florals and they complimented the setting perfectly! Blot & Dot did the abstract shaped place cards, and we even added more macrame with mini pieces made by Robyn Parker.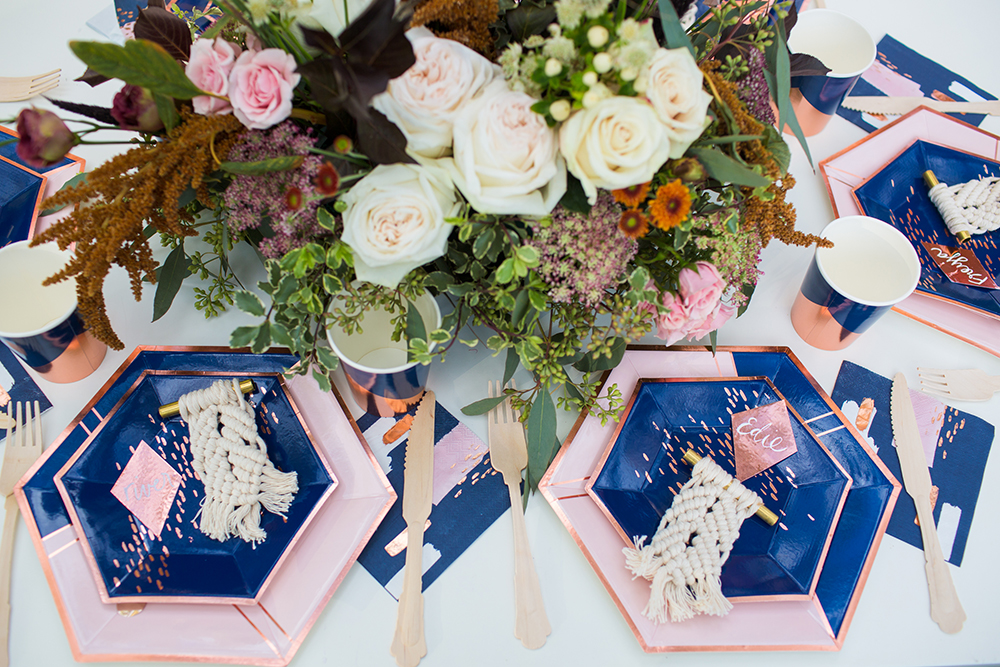 Ahhhhh, that pampas!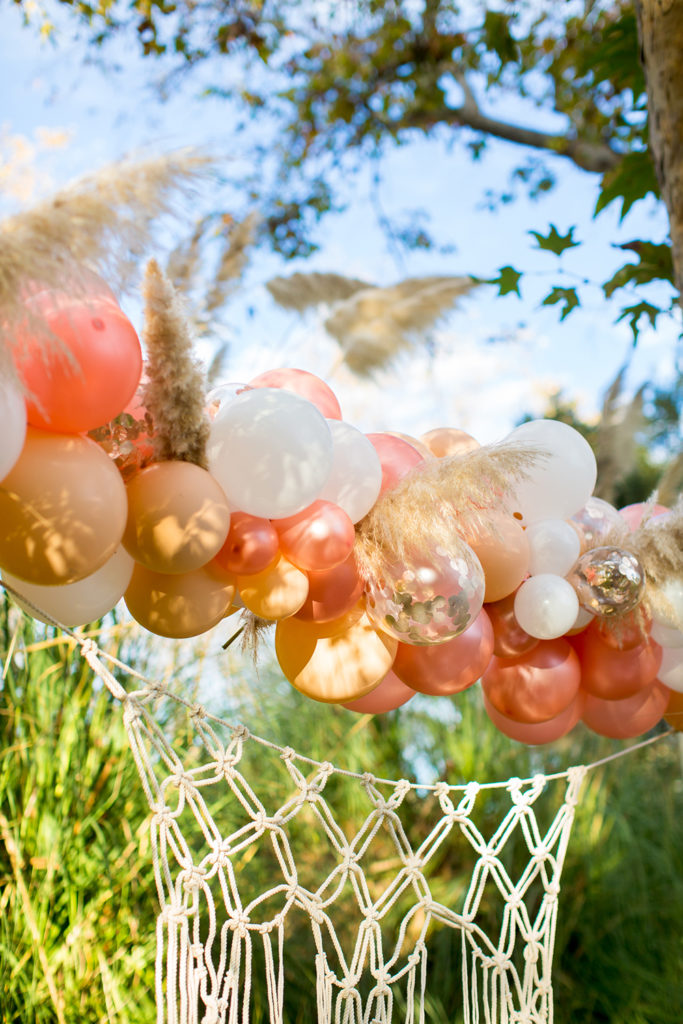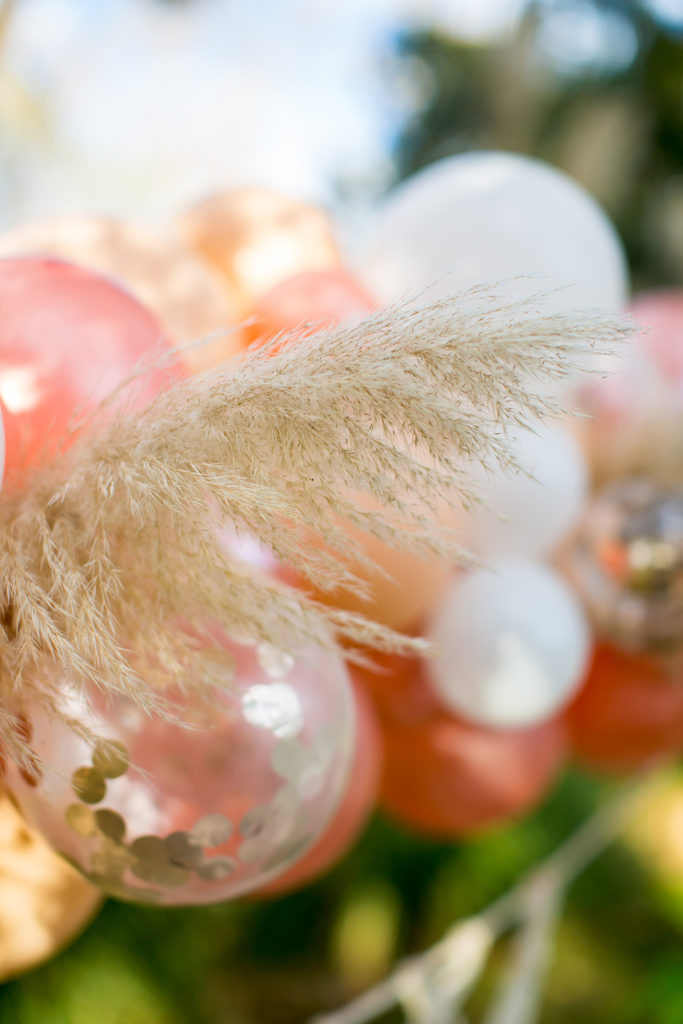 And the Fall leaves!!! I love this time of year!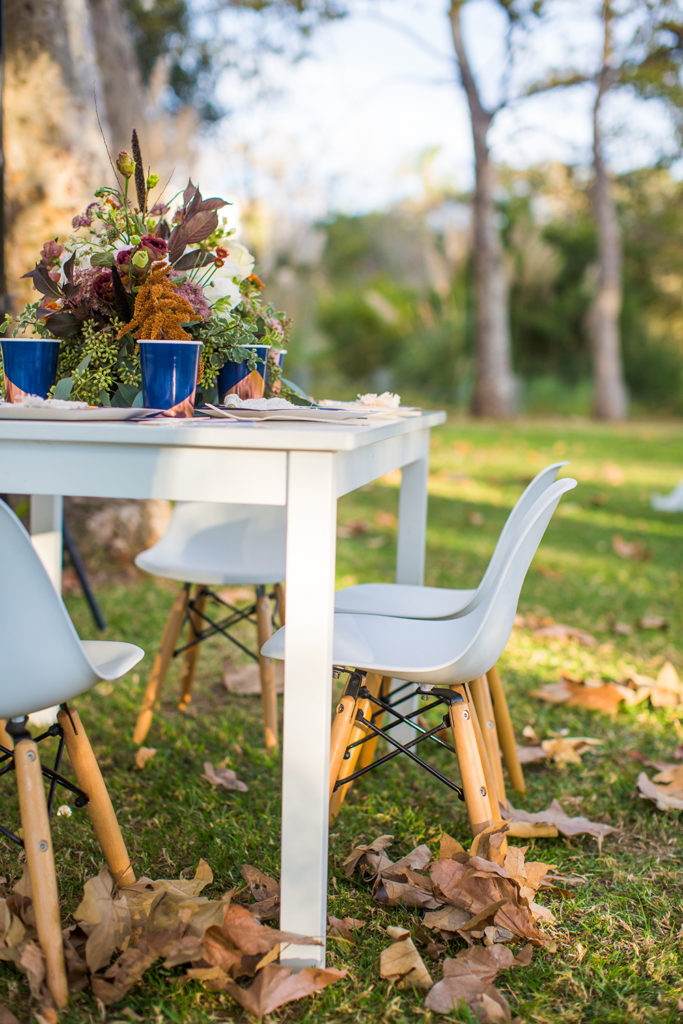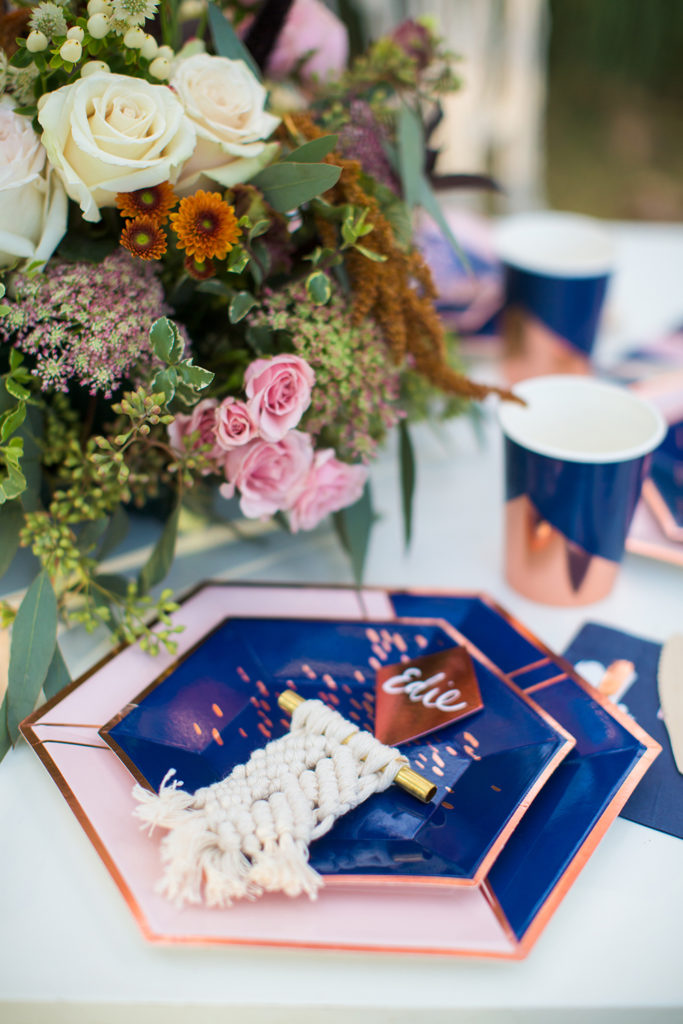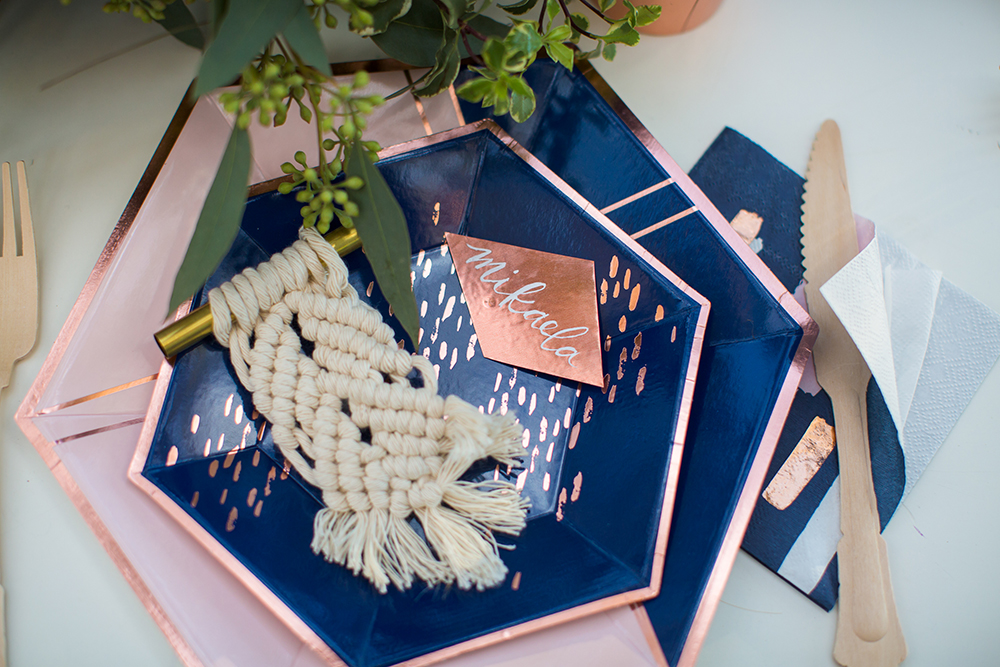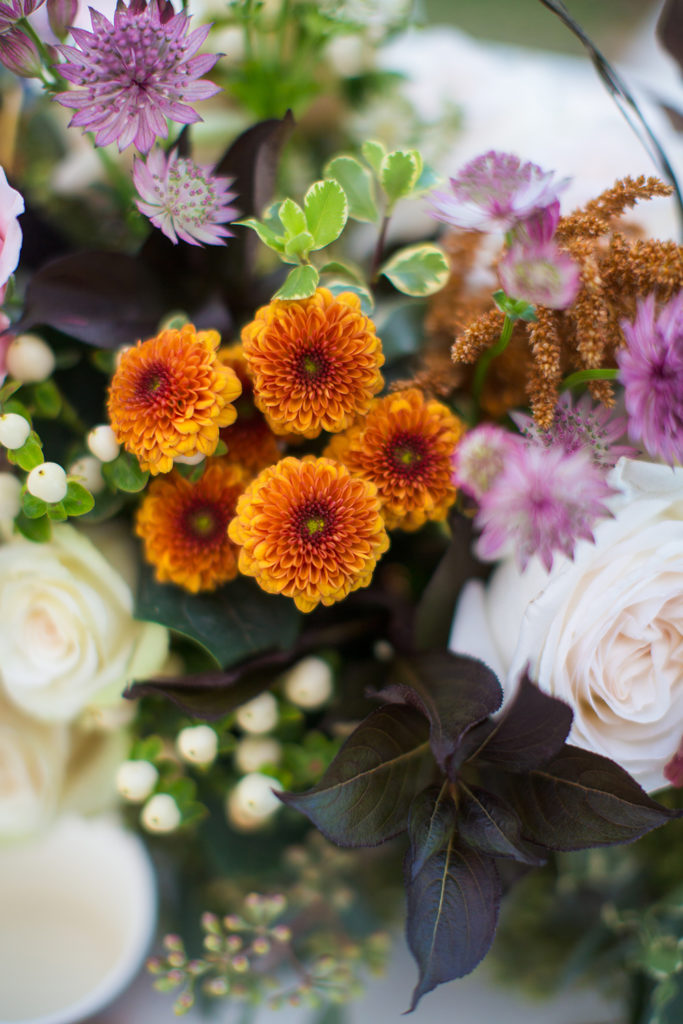 Now, on to the cutest little girlies!!! These girls are decked out in cute outfits from Sweet Threads, mainly Paush Mini – an in house brand that we can't get enough of! Hey Girl! I'm Thankful! And like most best girlfriends, we're all thankful for cute clothes, duh! Check out all of their cute outfits, seriously I die and want to be them…
You can find Mikaela's pretty dress here…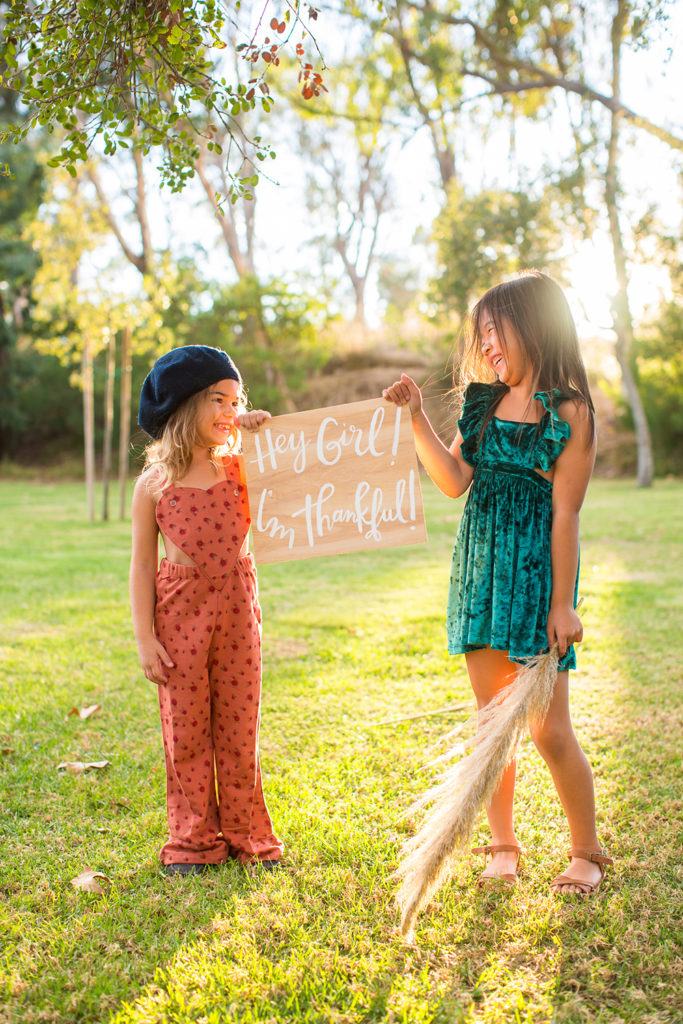 Freyja's adorable jumpsuit here… Which may be my favorite!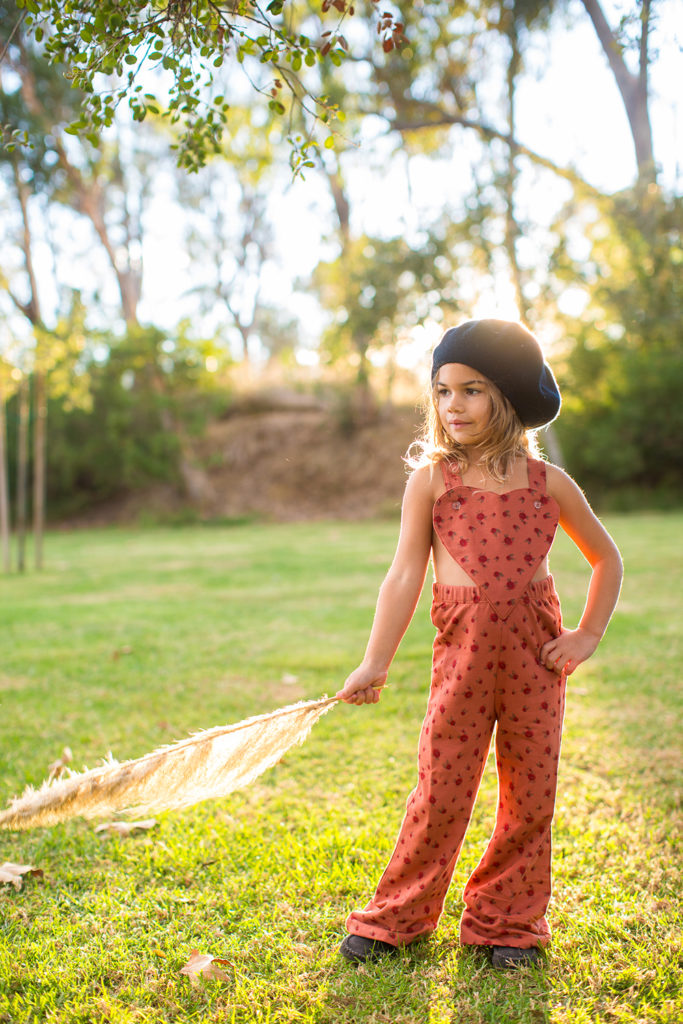 Little Parker's cute romper here…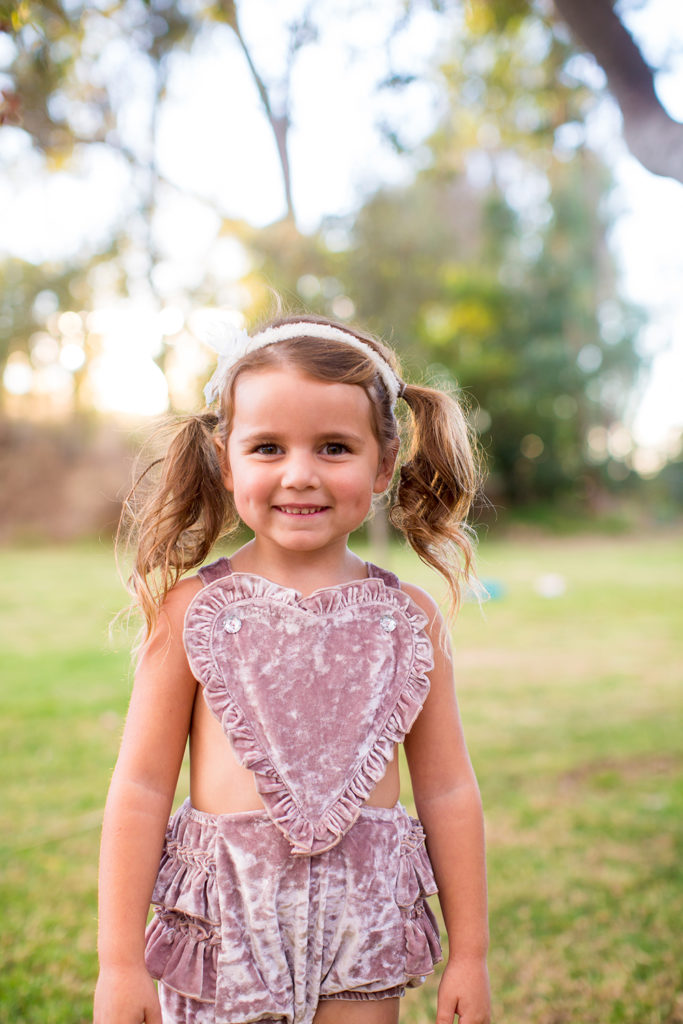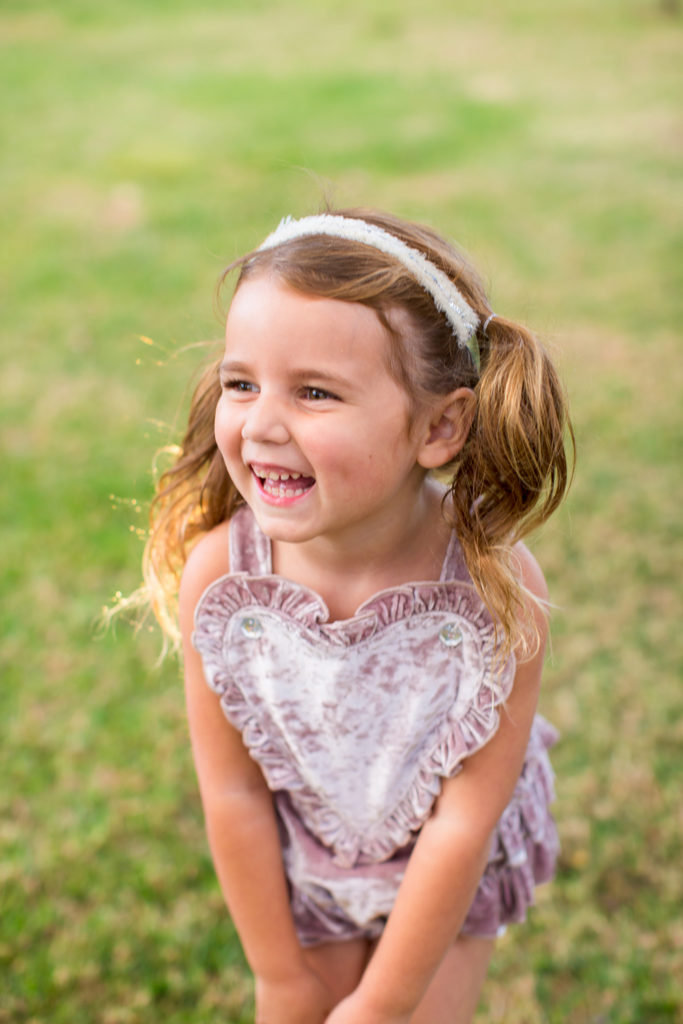 This little jumpsuit is by Harlow & Jade, comes in mommy sizes too… I may have to invest!! But I think it's probably cutest on Miss River….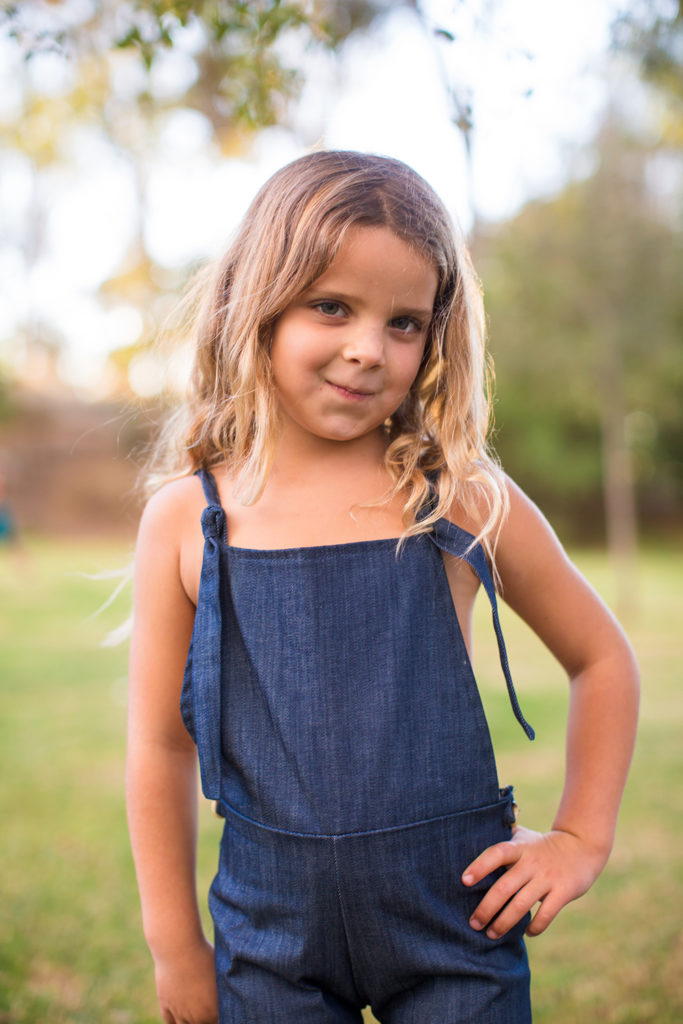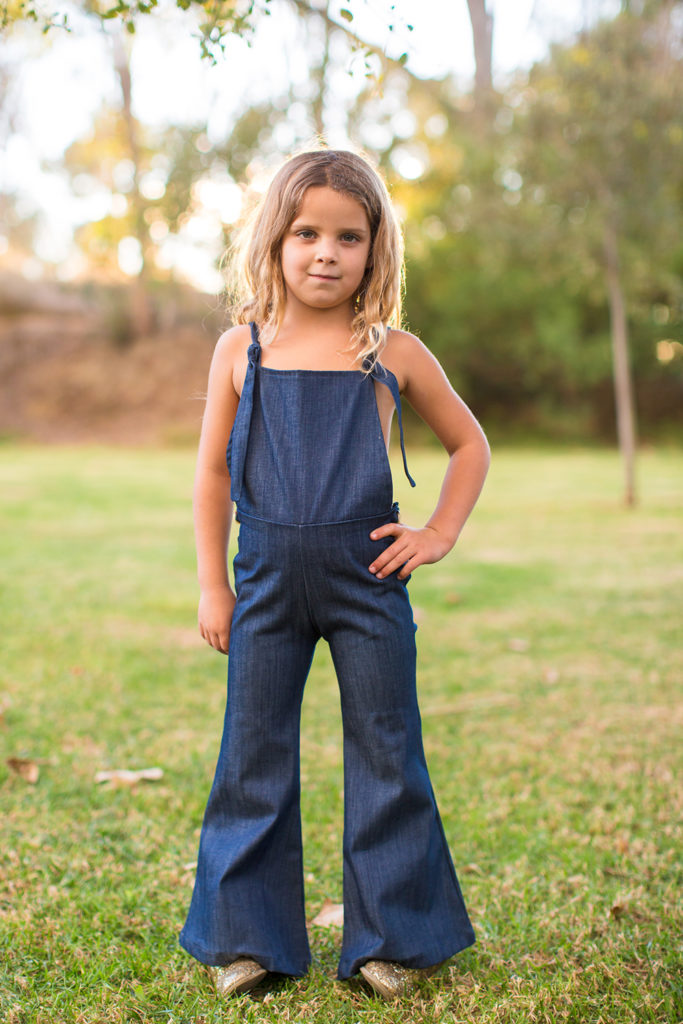 And last but not least is Edie's stunner of a dress here…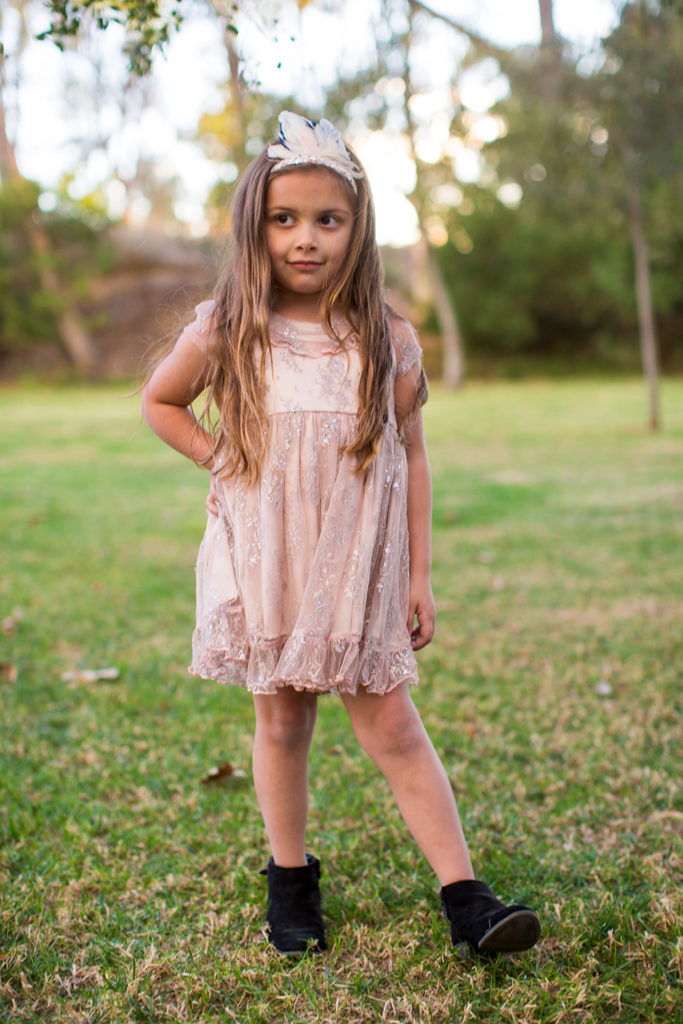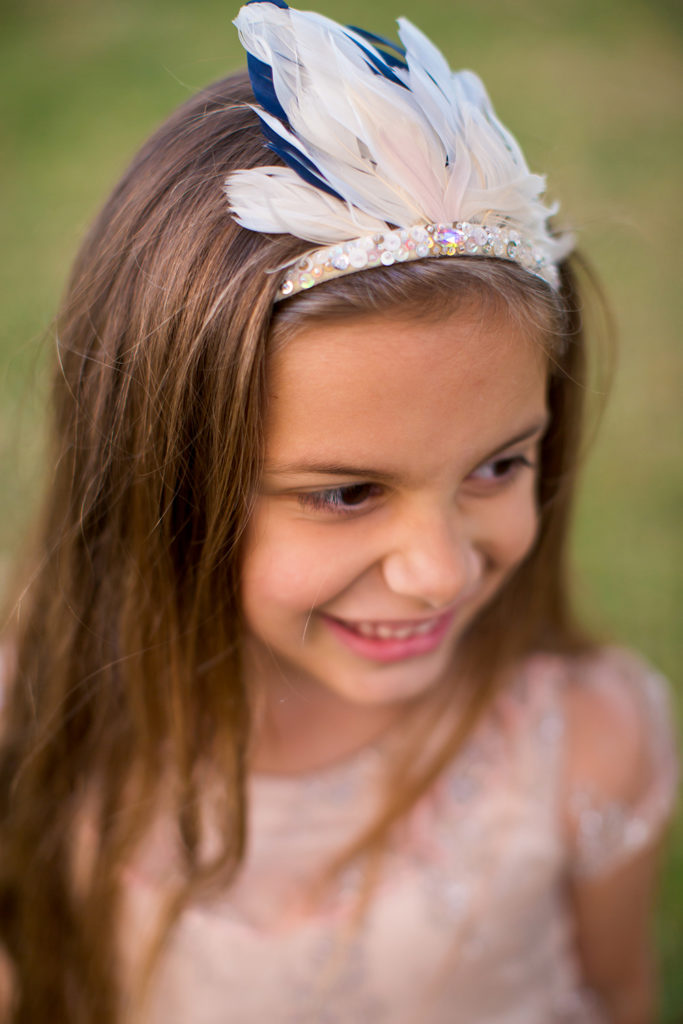 These girls had such a fun time playing dress up and just being girls together! Can I do this with my friends?! Jeez!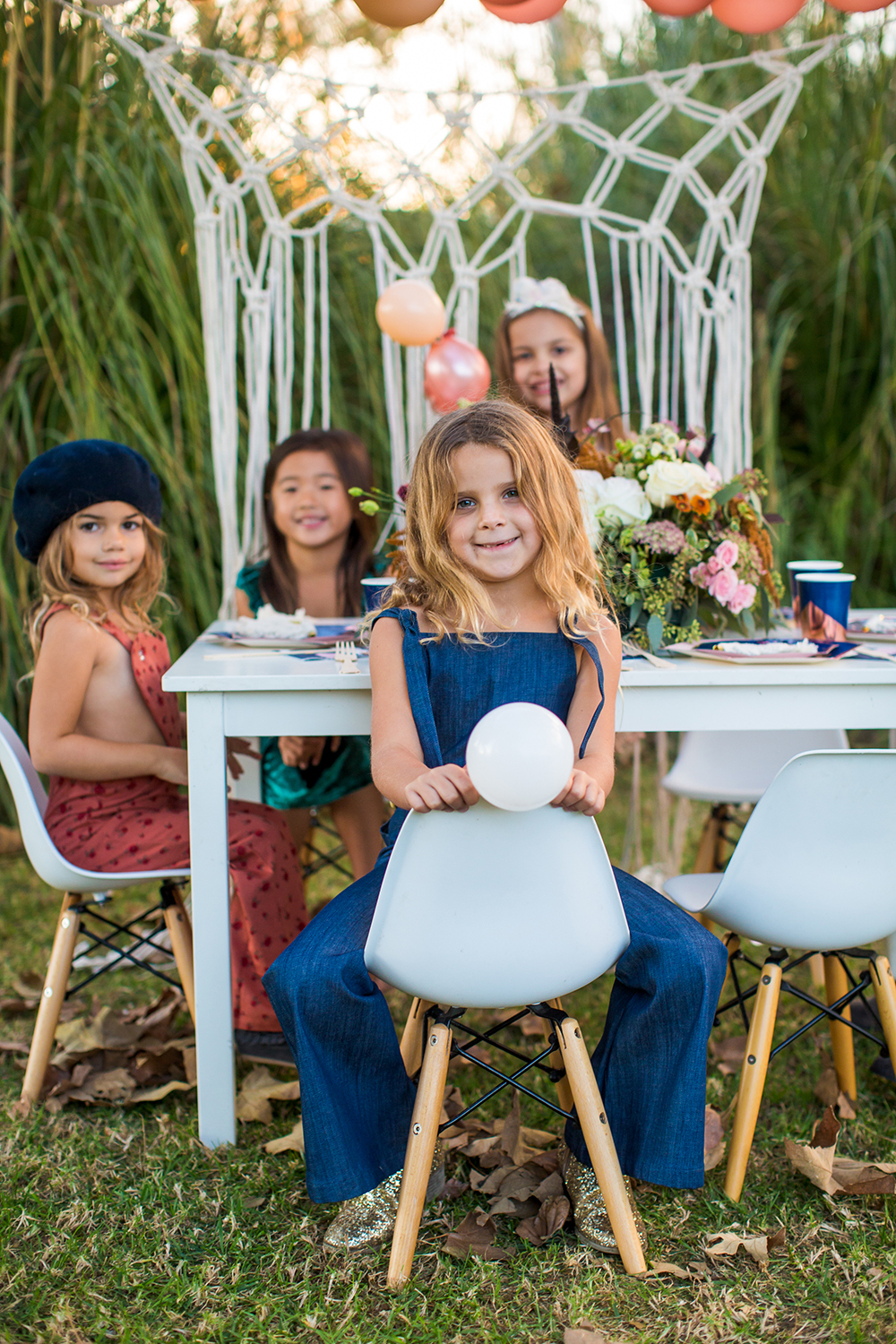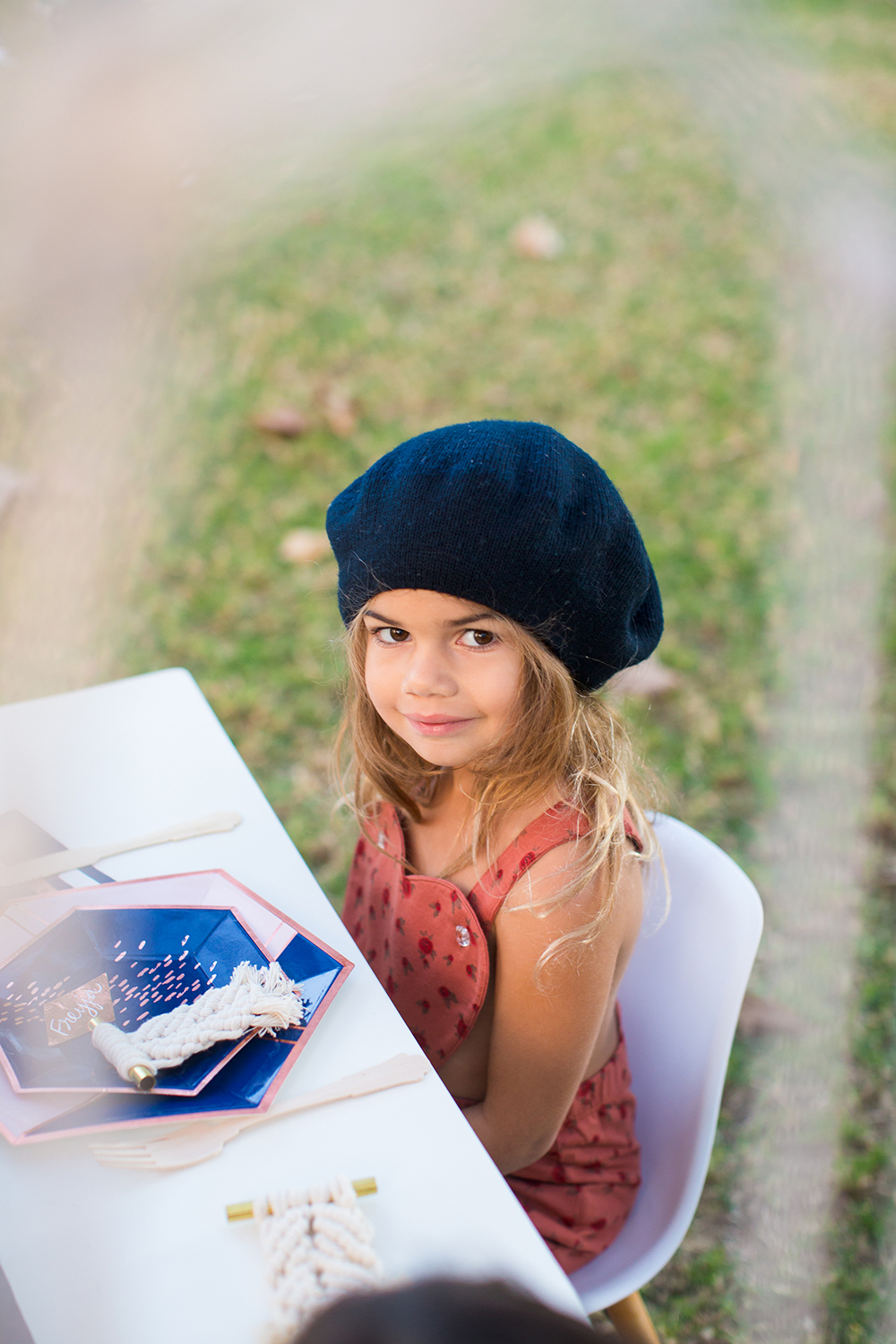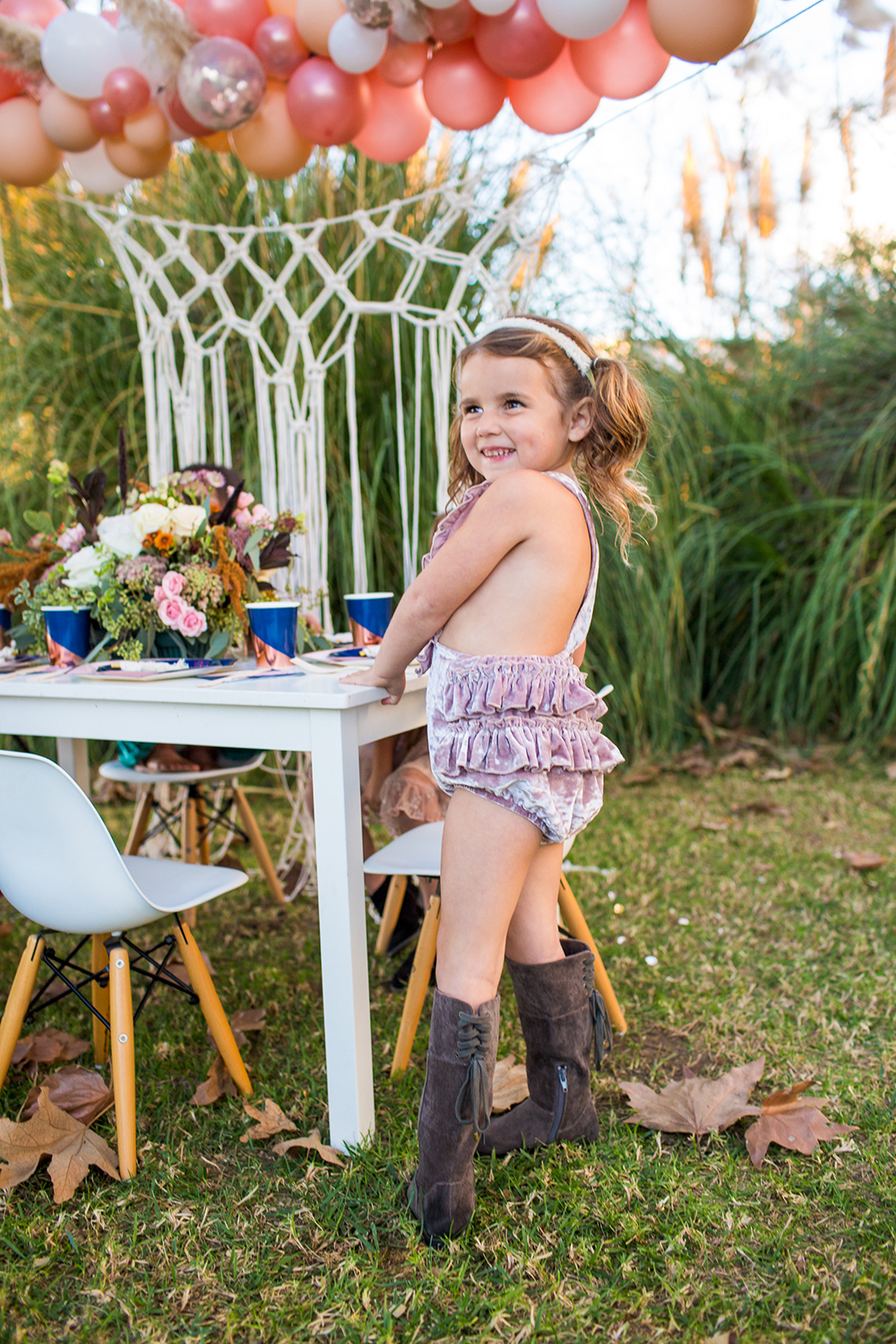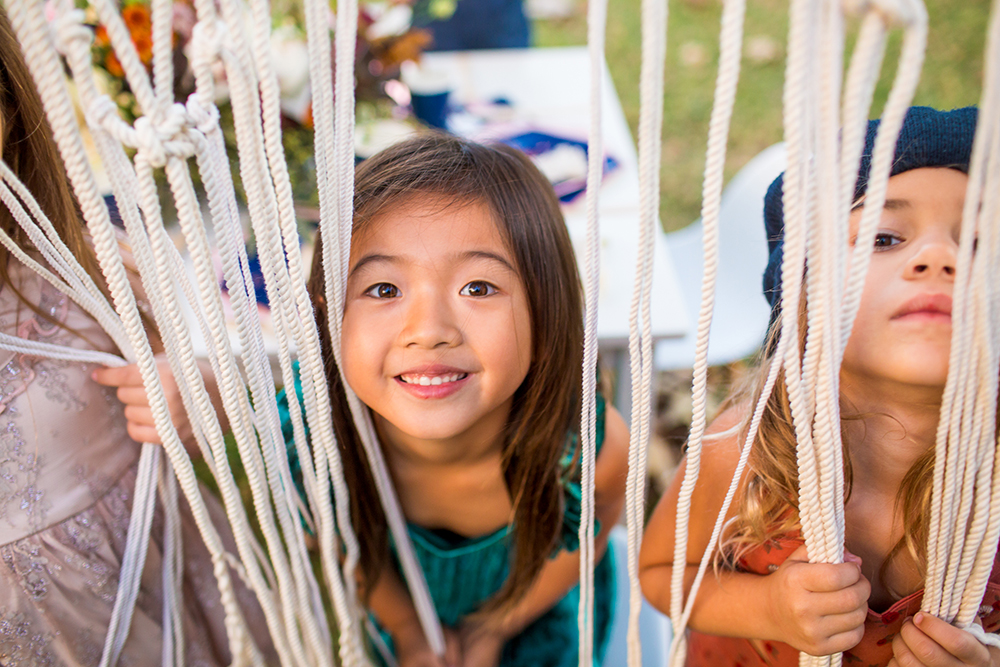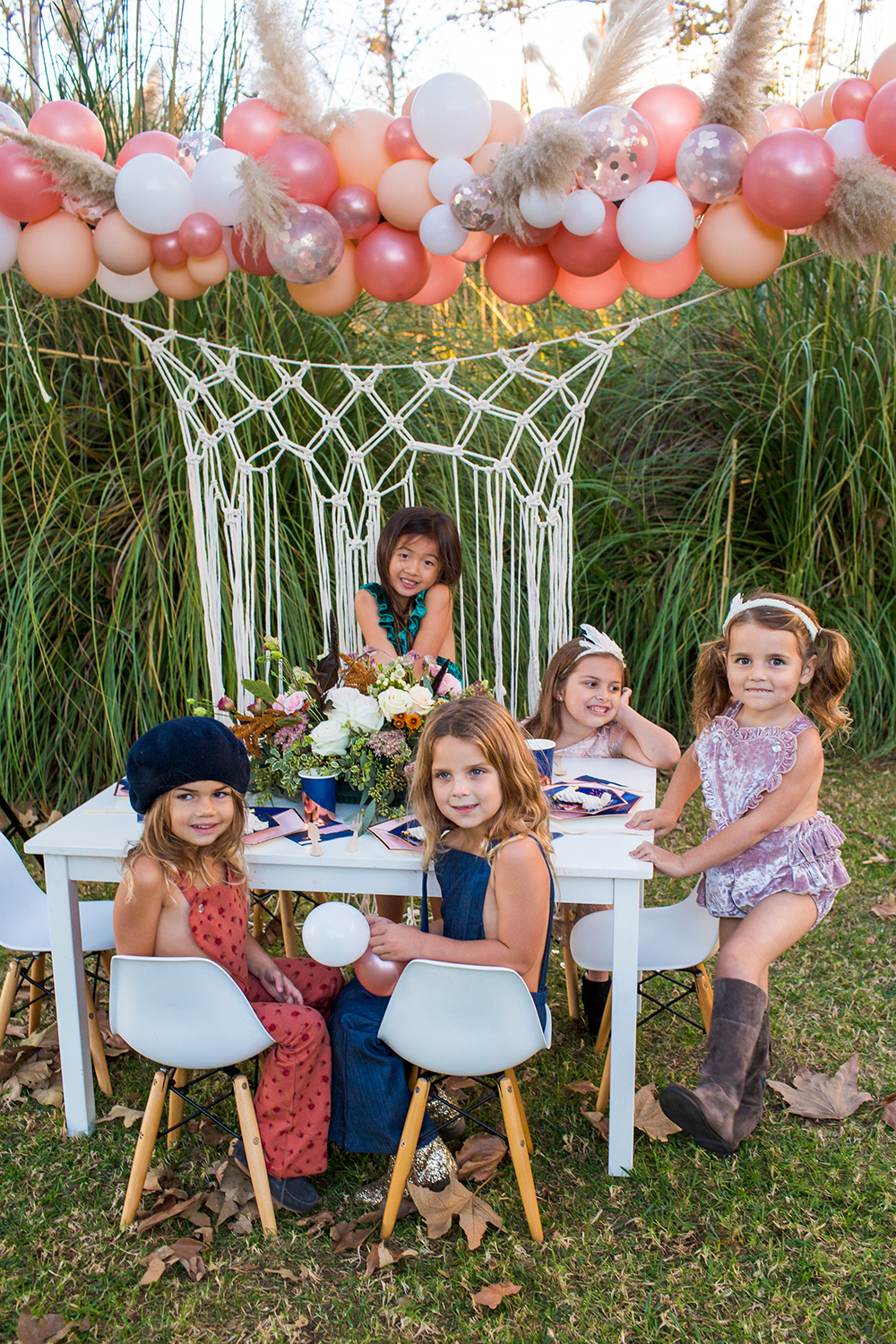 Now, you know I didn't forget about the desserts! And these are next level, specifically that stunner of a cake! Beverly's Bakery created something so beautiful, we really didn't want to touch it! But of course, we did! And the cookies were adorable with our copper and navy detail continued and wording like "friends" and "thankful". Needless to say, the girls went nuts!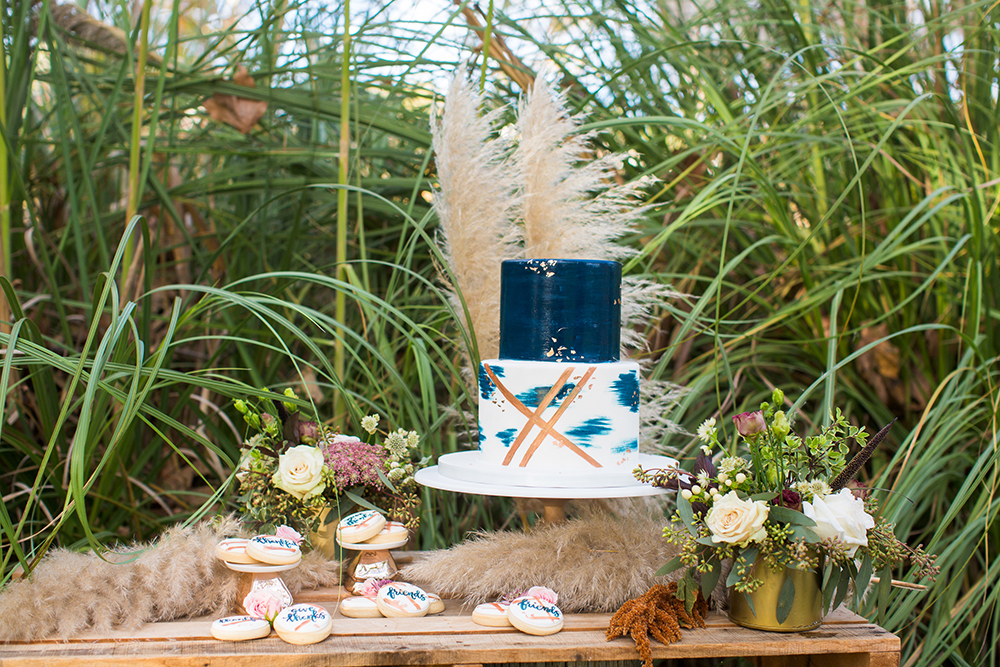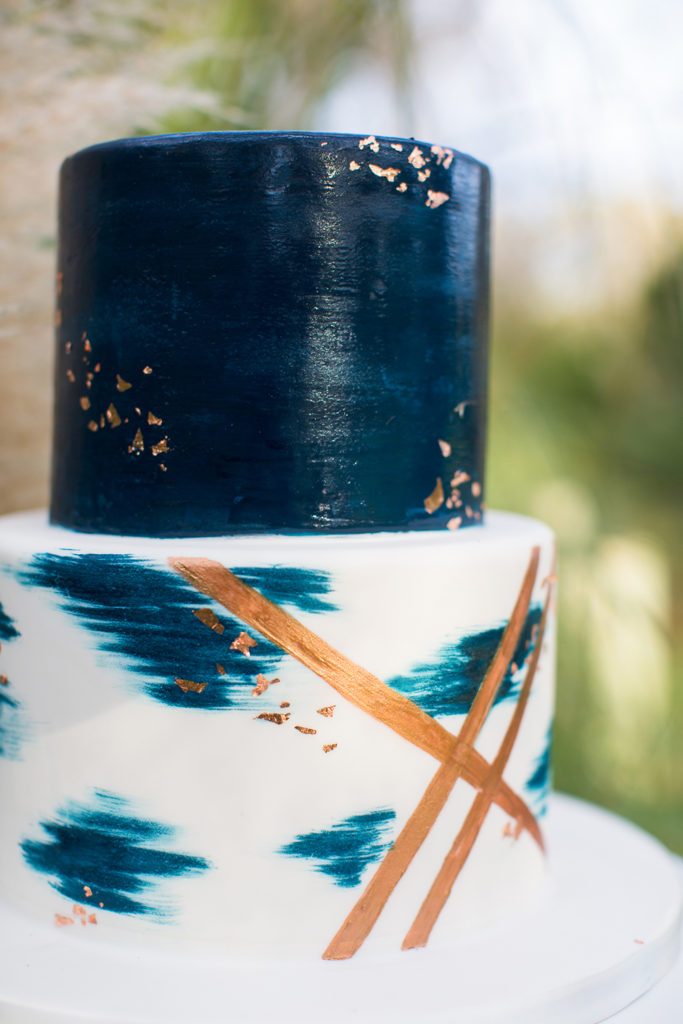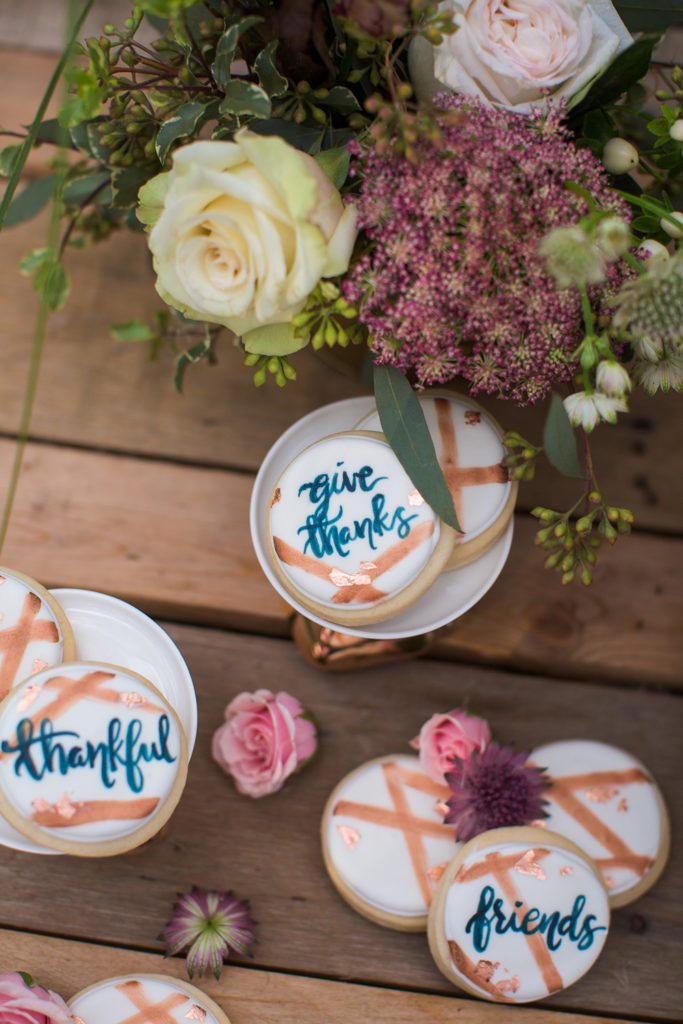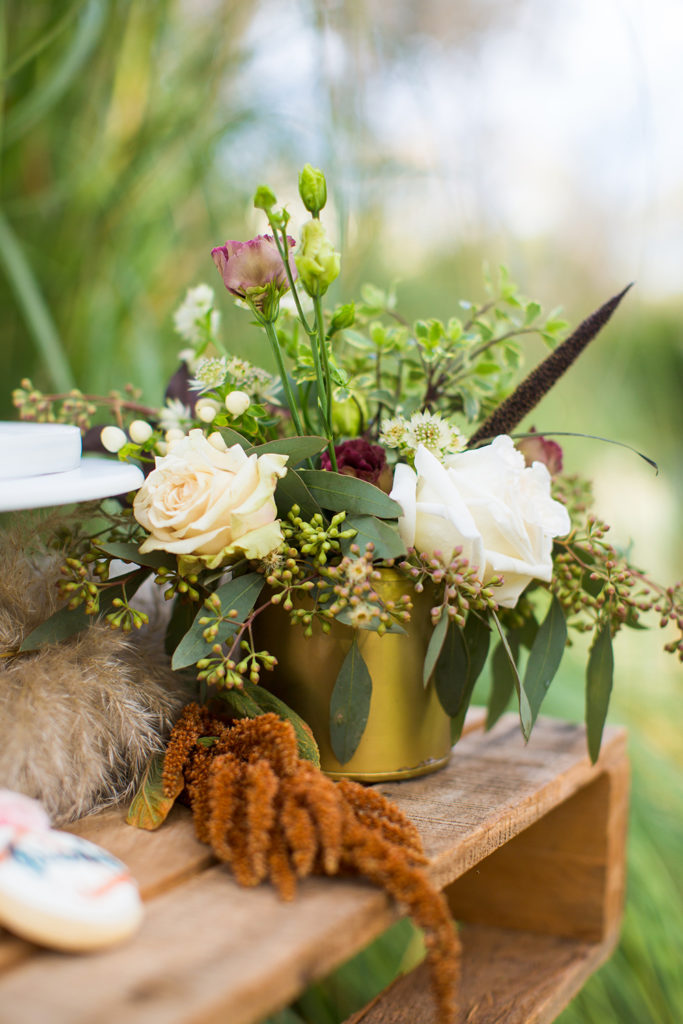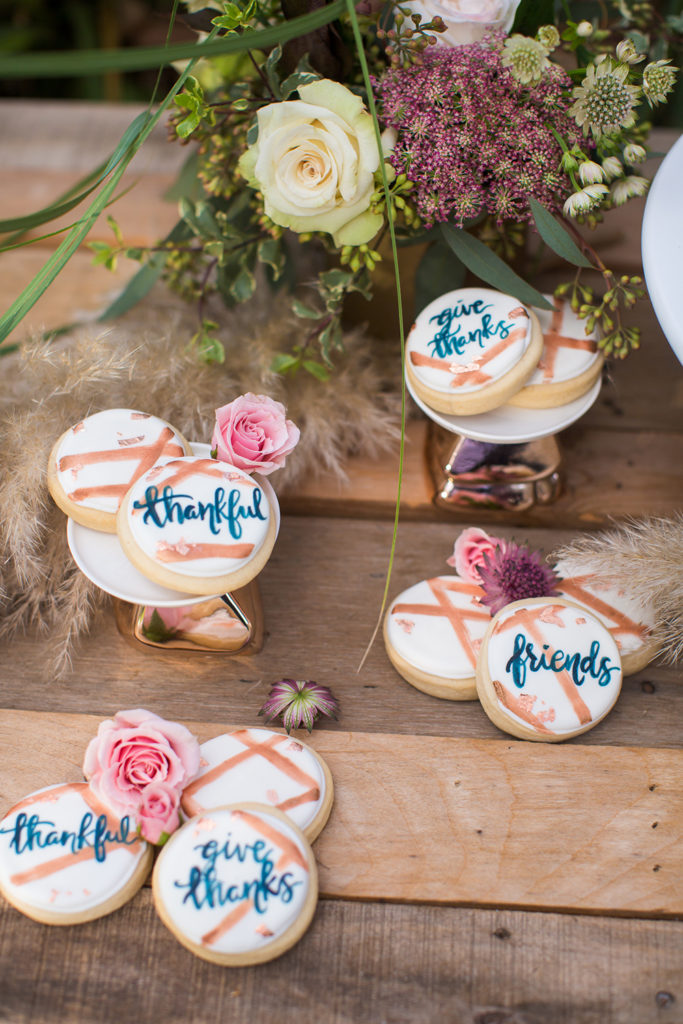 These cuties are just too much, and it got a little chilly, so obviously they needed their furs…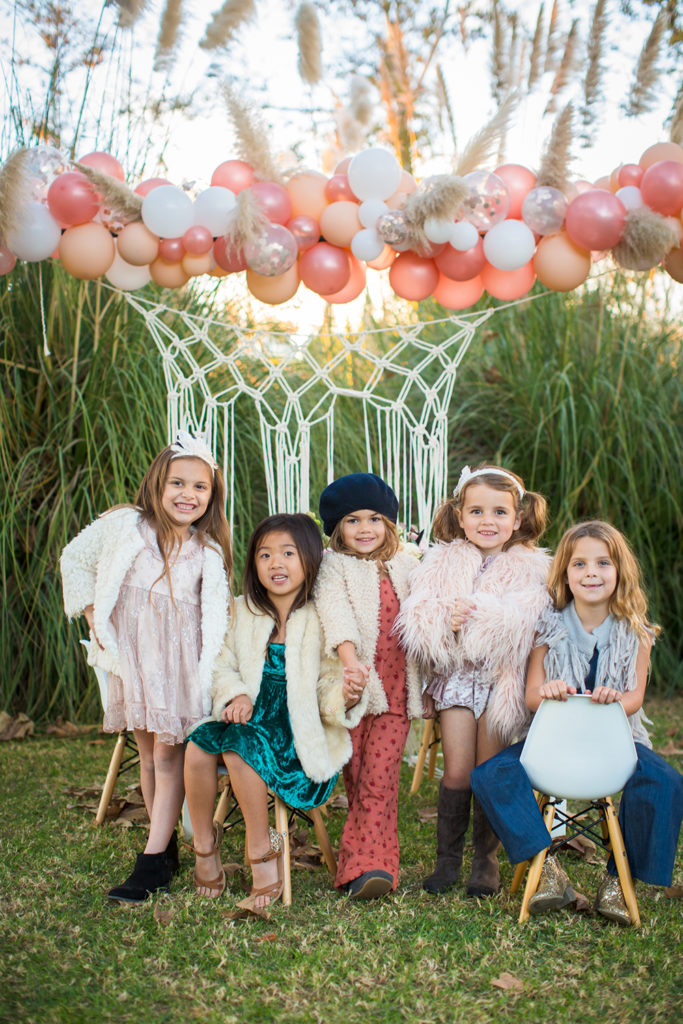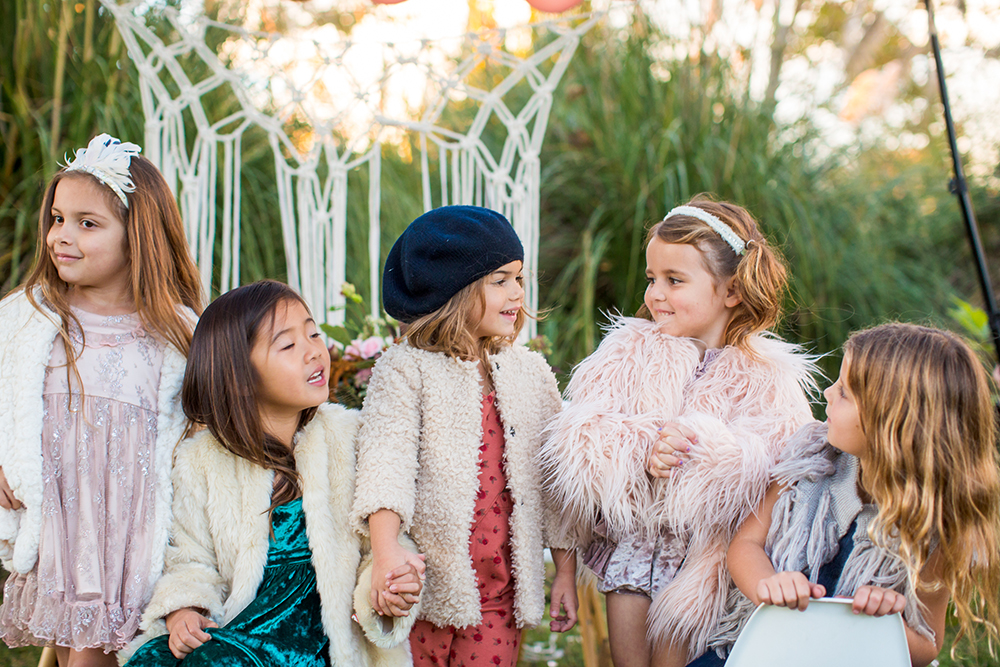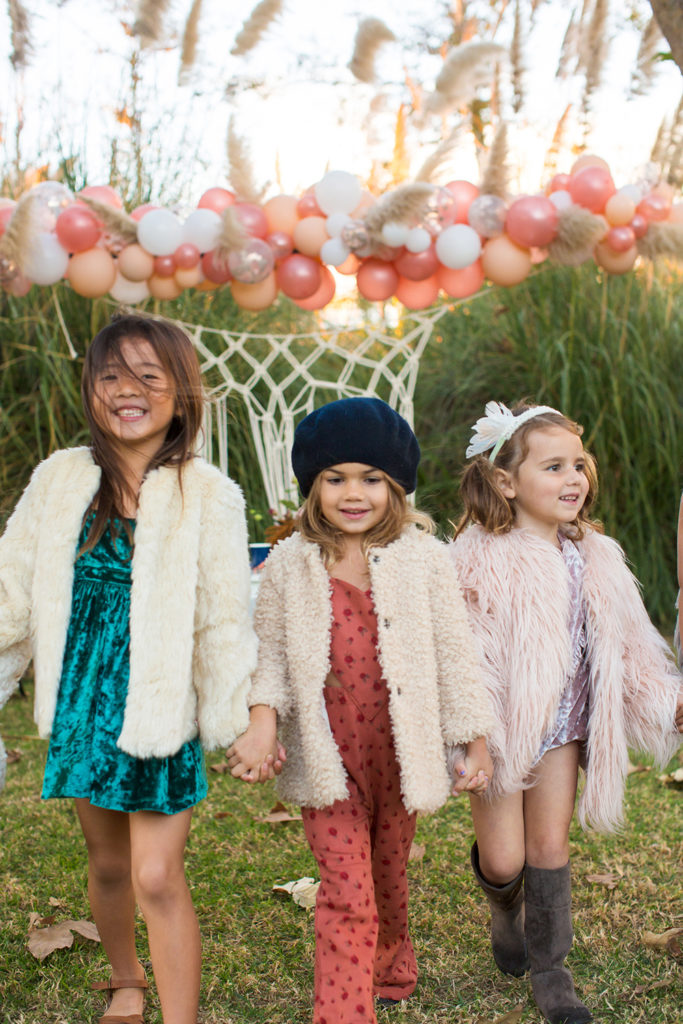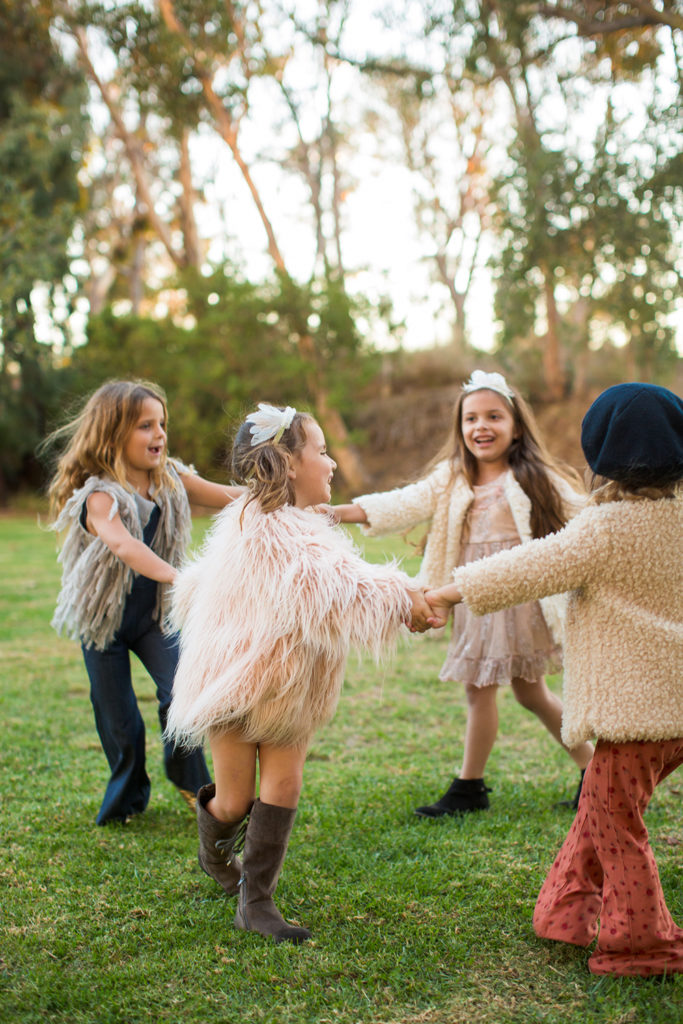 I need a beret in my life, but will never look nearly this cute!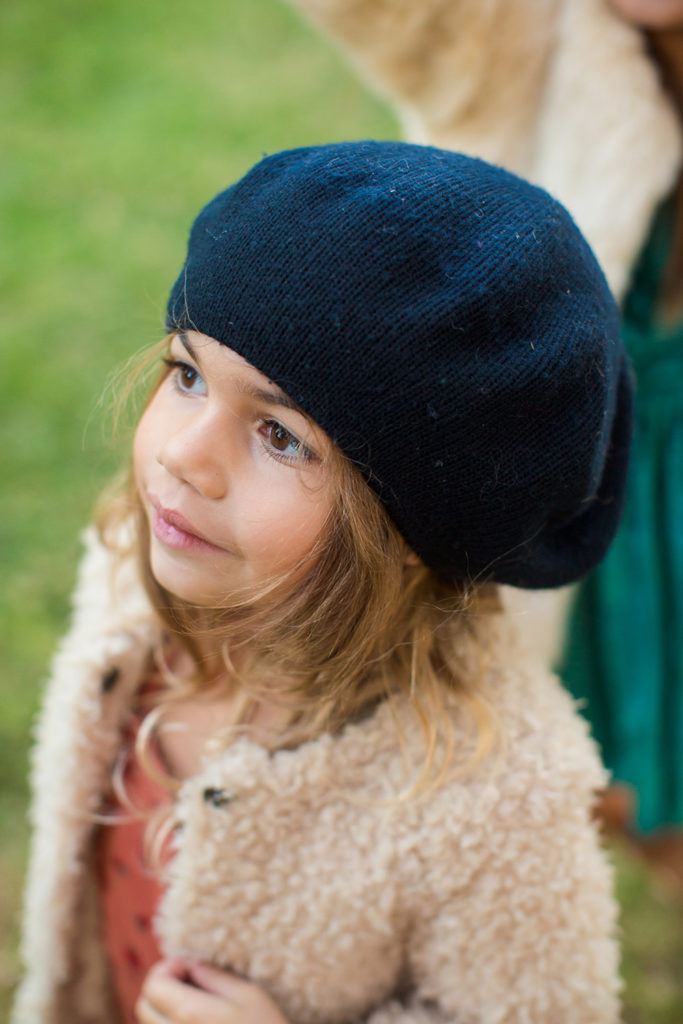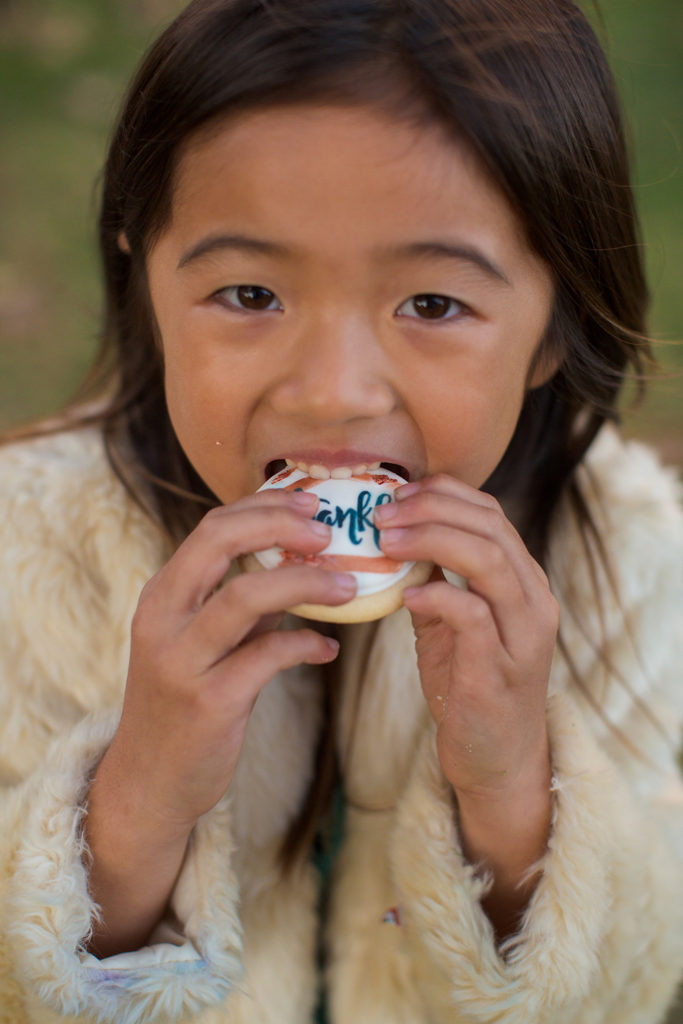 And that's a wrap! So much fun with these little ladies!!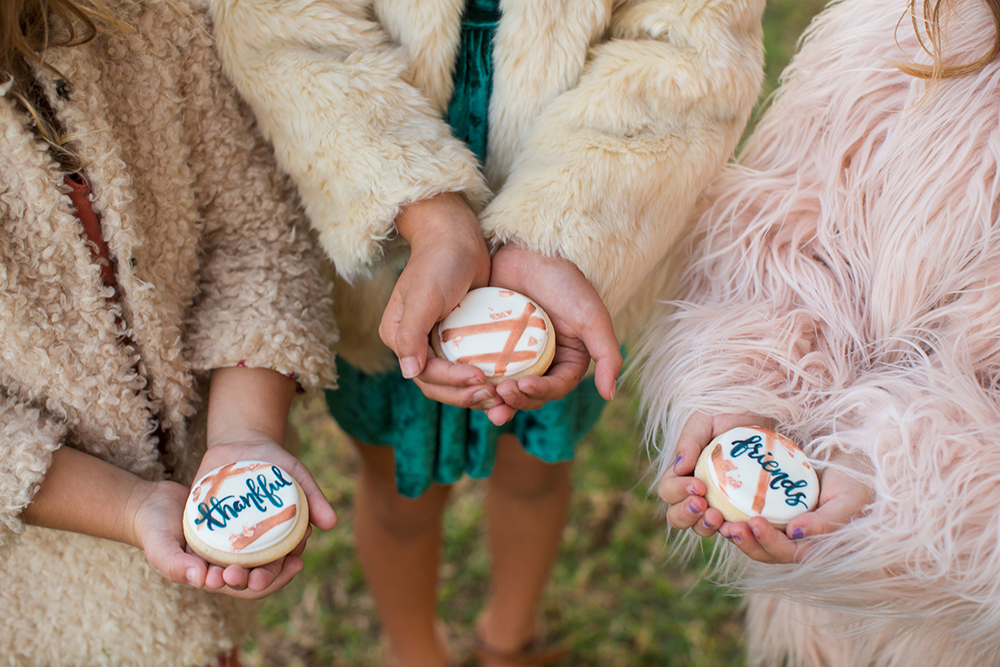 xx,
Jacquelyn
Vendors
Design/Styling – Jacquelyn Kazas of Beijos Events
Photographer – Zoom Theory
Balloon Installation & Macrame – Wild Child Party
Tabletop – Harlow & Grey
Invite/Calligraphy – Blot & Dot
Desserts – Beverly's Bakery
Florals – Here Come the Blooms
Girl's Clothing – Paush Mini & Sweet Threads
Mini Macrame – Robyn Parker