Kimonos are one of our favorite items in our closets over at Beijos. One, they're easy to throw on and jazz up an outfit. Two, if you're feeling kinda yucky they cover a lot of territory, ya dig? And Three, you can use them in so many ways – with jeans, shorts, a dress, a swimsuit… The options are endless!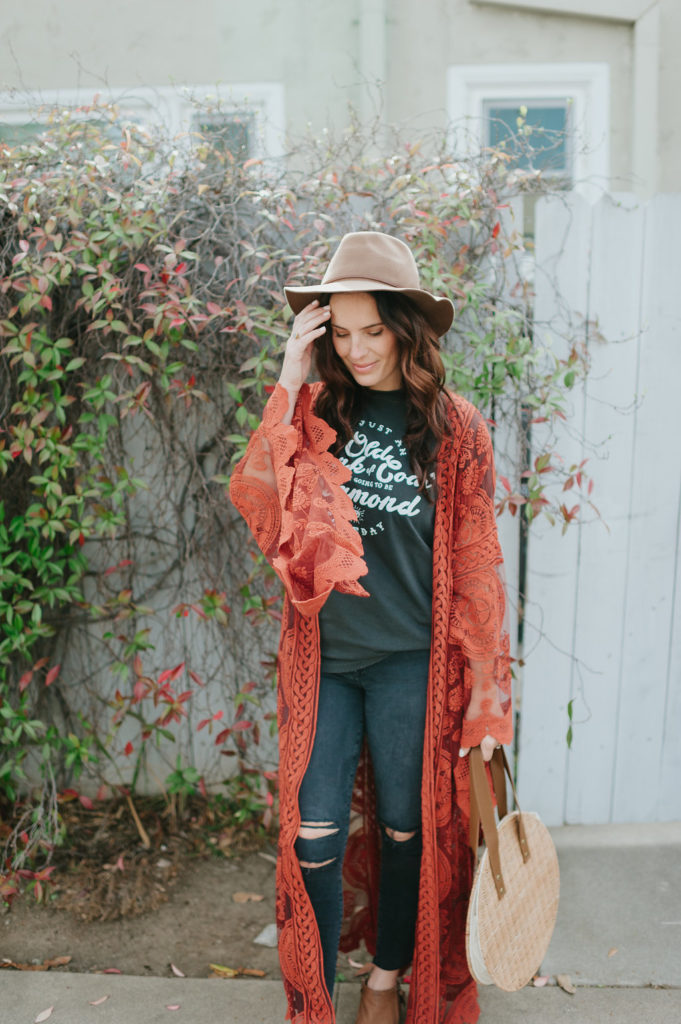 I decided to head over to one of my favorite shops, Prism Boutique in Long Beach, to see what they had to offer. They are the best in boho style and of course a kimono is just that. I was on the hunt for a new Fall kimono and they didn't disappoint with their selection. With small business Saturday coming up next weekend I definitely want to support my local business owners, and Prism is one of them!
Keep scrolling to see my two favorites from their store, and you can see many more options on the site! Also, more of my picks at the end of this post….
Photos by Lindsey Yeomans
Novella Royale, another local brand which we highlighted a few months ago, has one of my favorite kimonos around. It's called the Jane robe and comes in so many different amazing prints. I especially loved this one because the pretty green color just pops and can work year round. Being a green eyed gal, I can't resist a good green anyways, it just speaks to me!!
I also found the basic white tank by Lacausa and the adorable hat by Brixton while I was shopping… Damn this place is bad for my budget!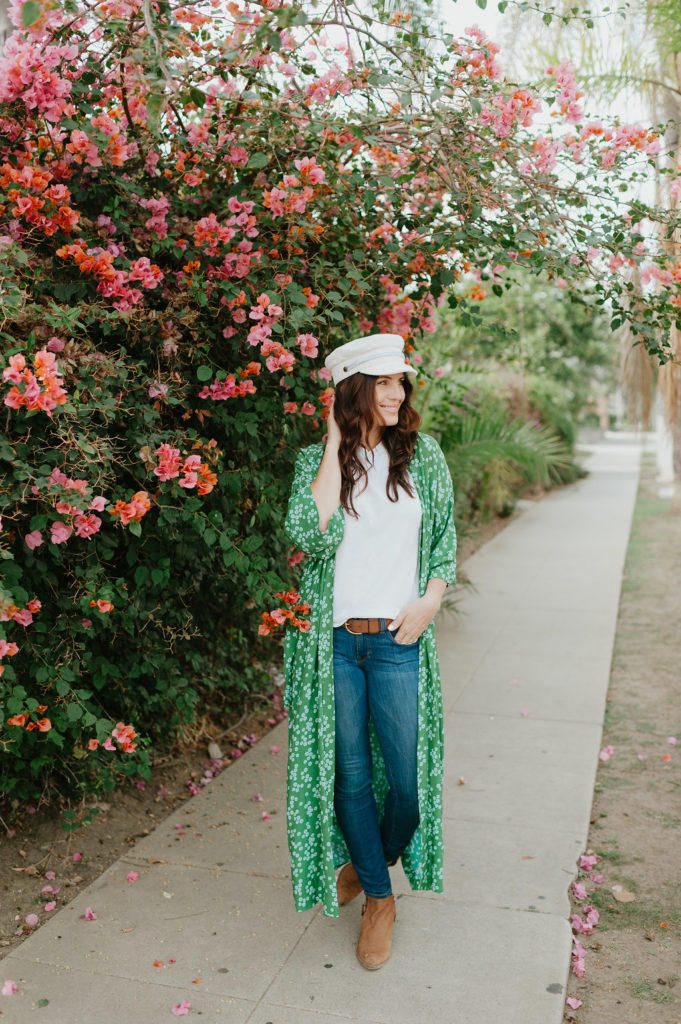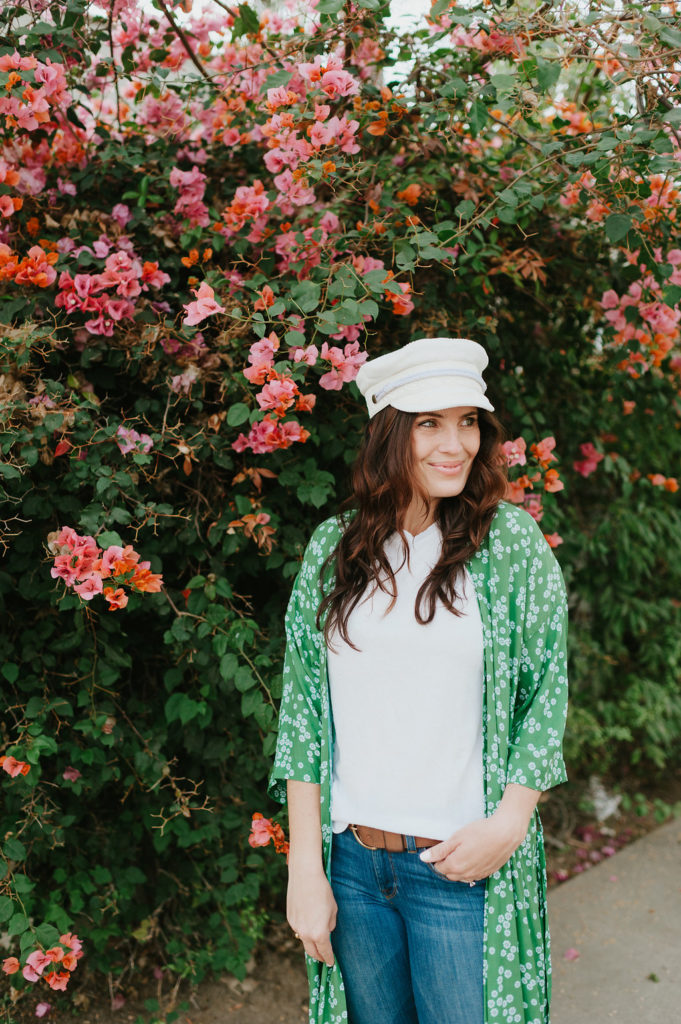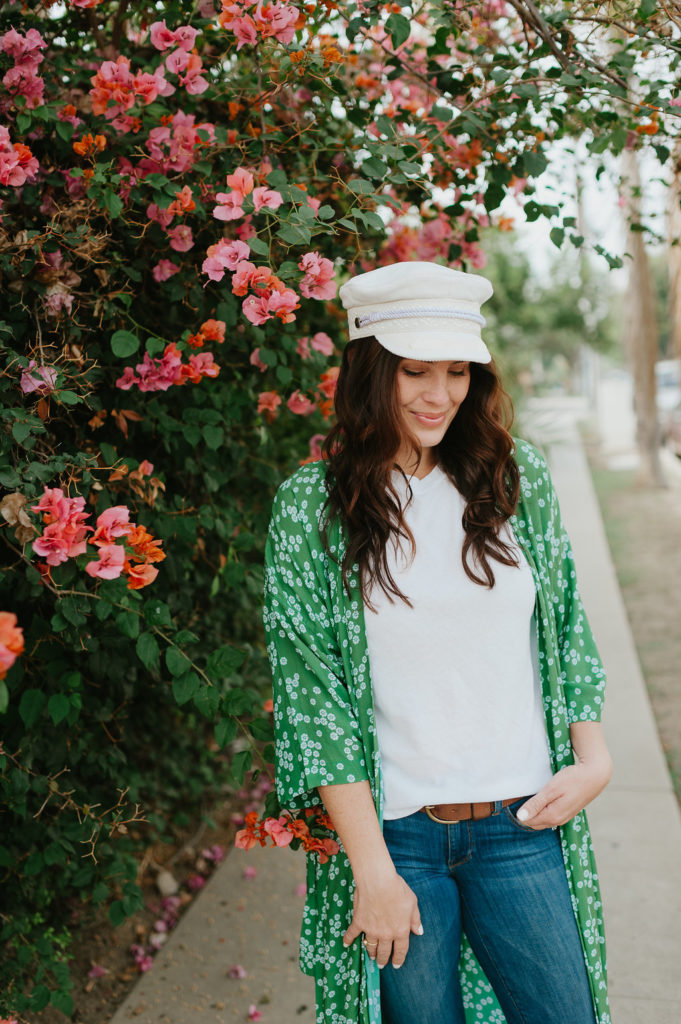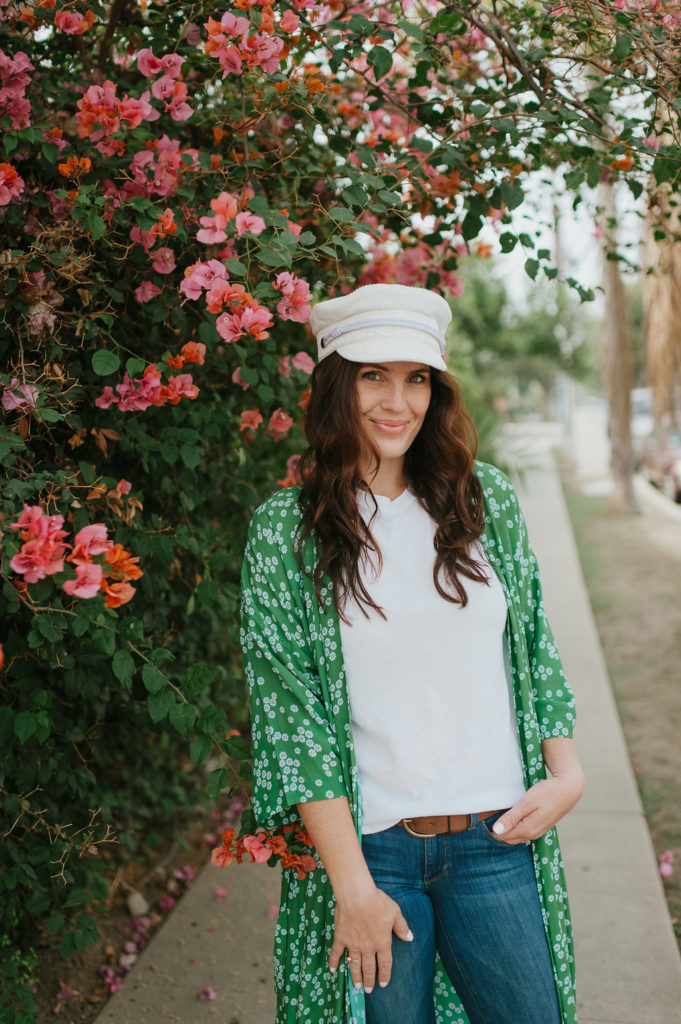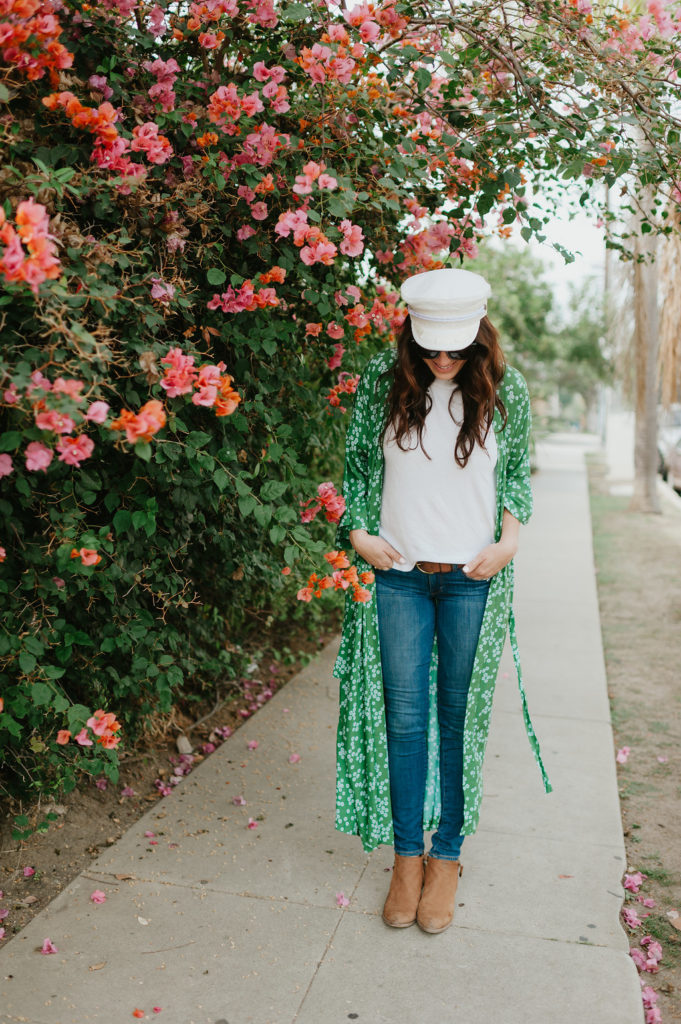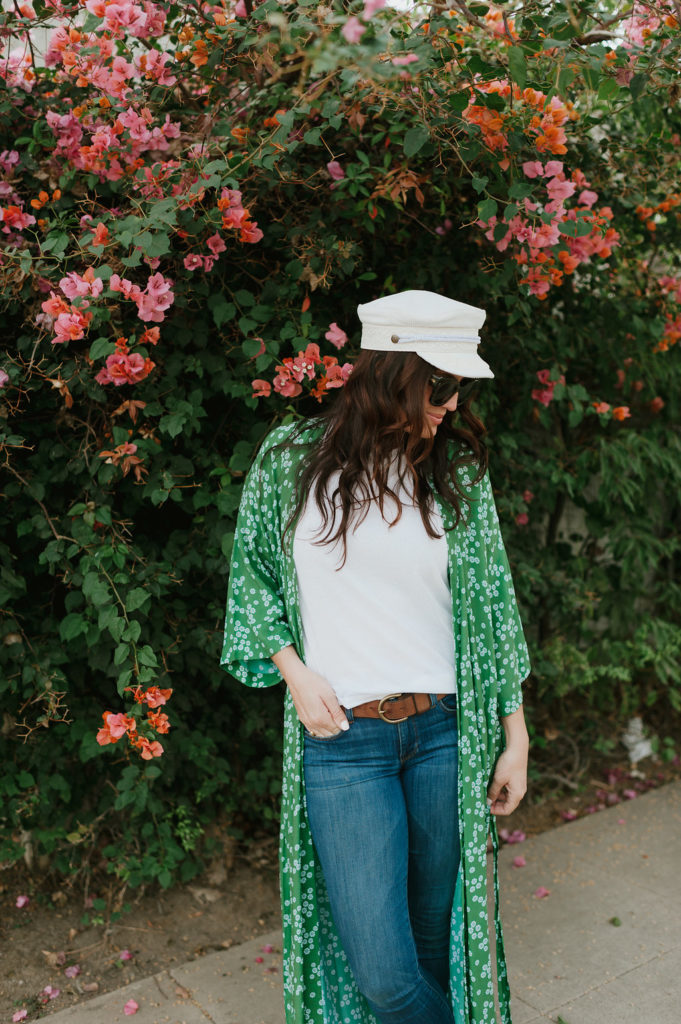 My second pick is by the dreamy brand that is Jen's Pirate Booty. This is a kimono they do in cream all the time, but I thought this burnt orange color was just so perfect for Fall. The lace detailing is so so gorgeous, you have to see and feel it in person to appreciate it. Since this is so darn pretty, I wanted to make it a little rough…
To make it more edgy and less boho, I paired it with some ripped denim and a rocker tee from Midnight Rider! And how amazing is that bag?! I think I may need to go back for that one…. A little guest appearance by someone in the last shot too!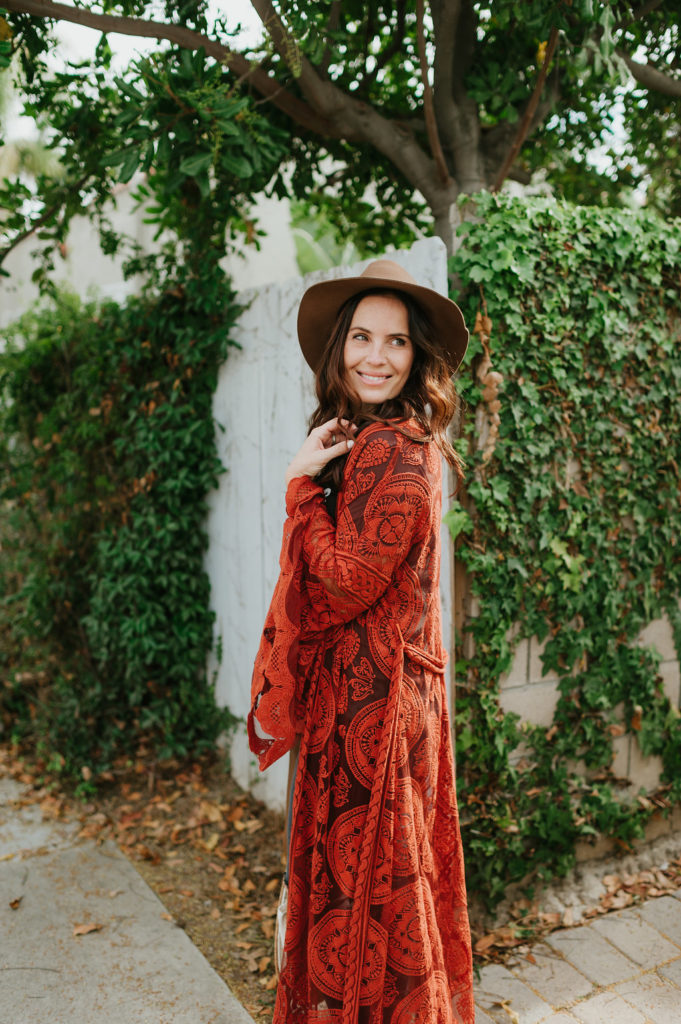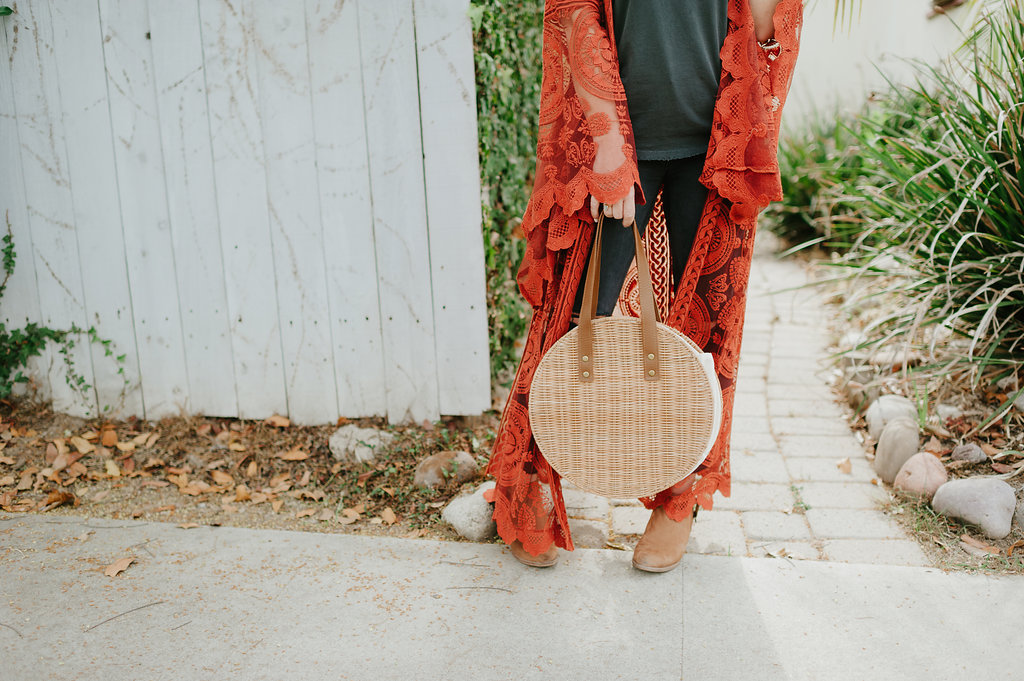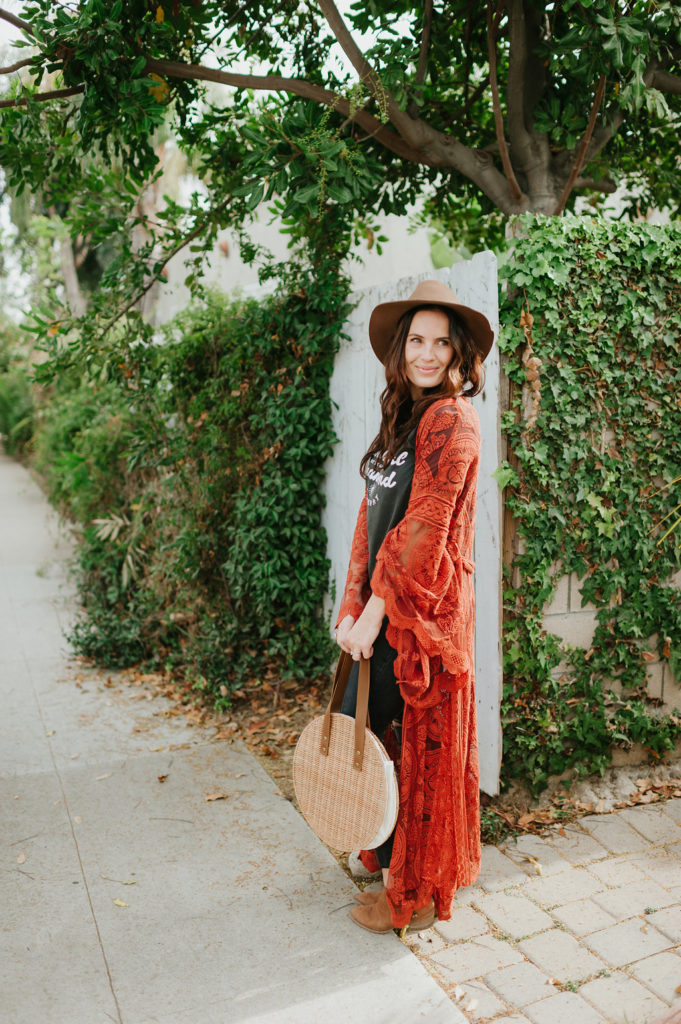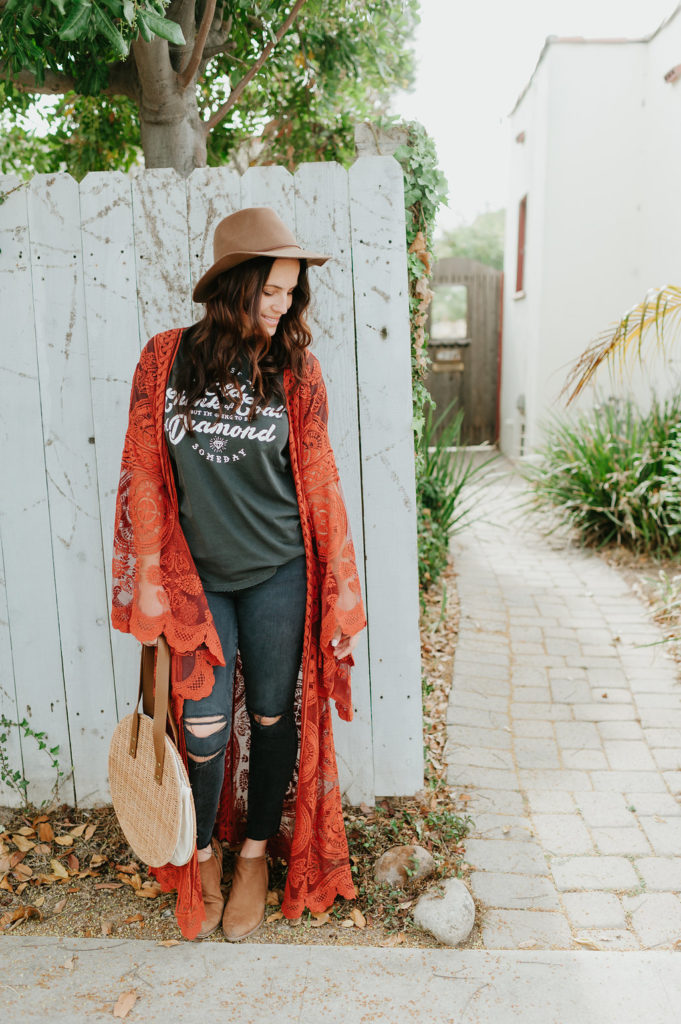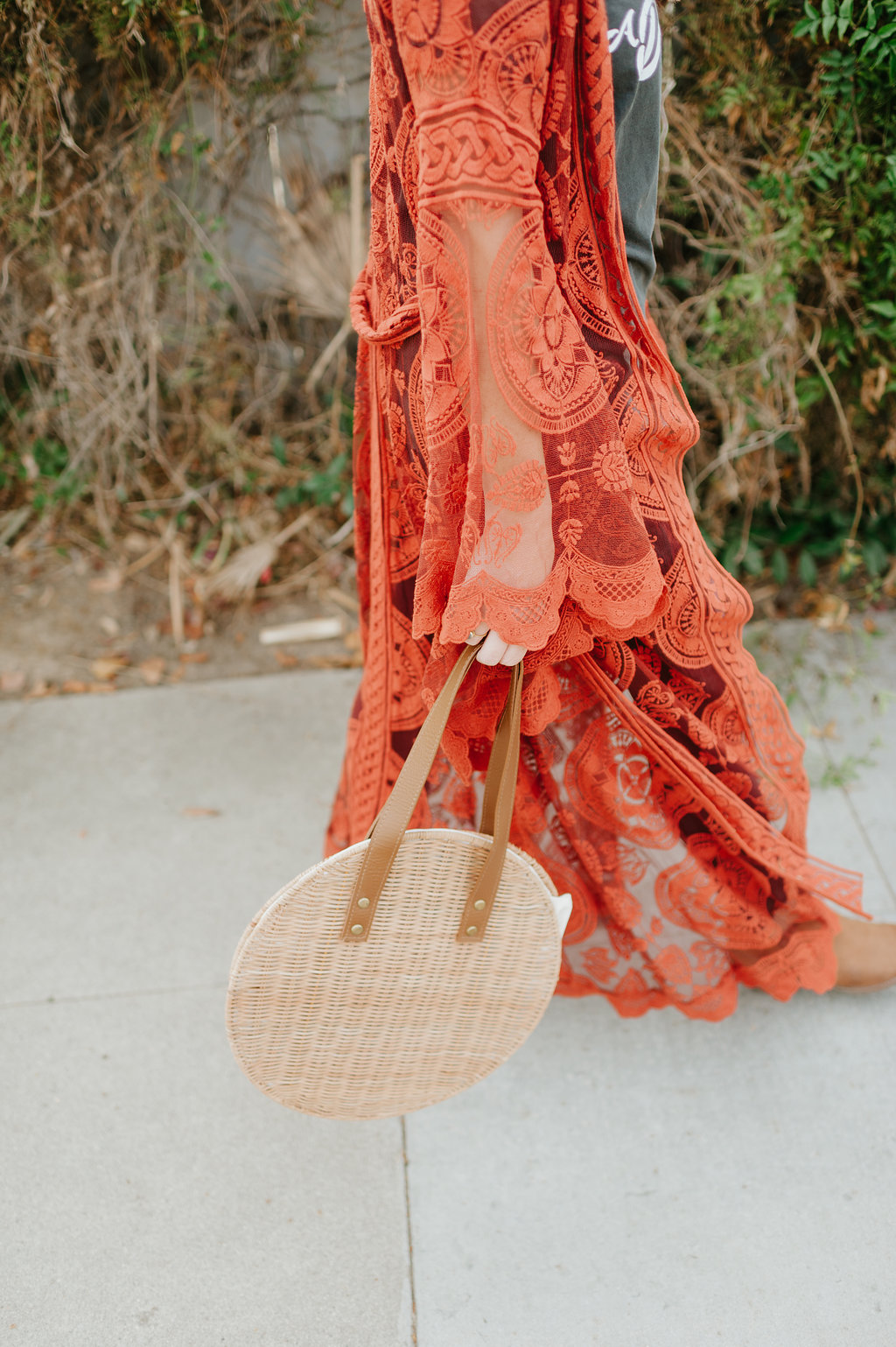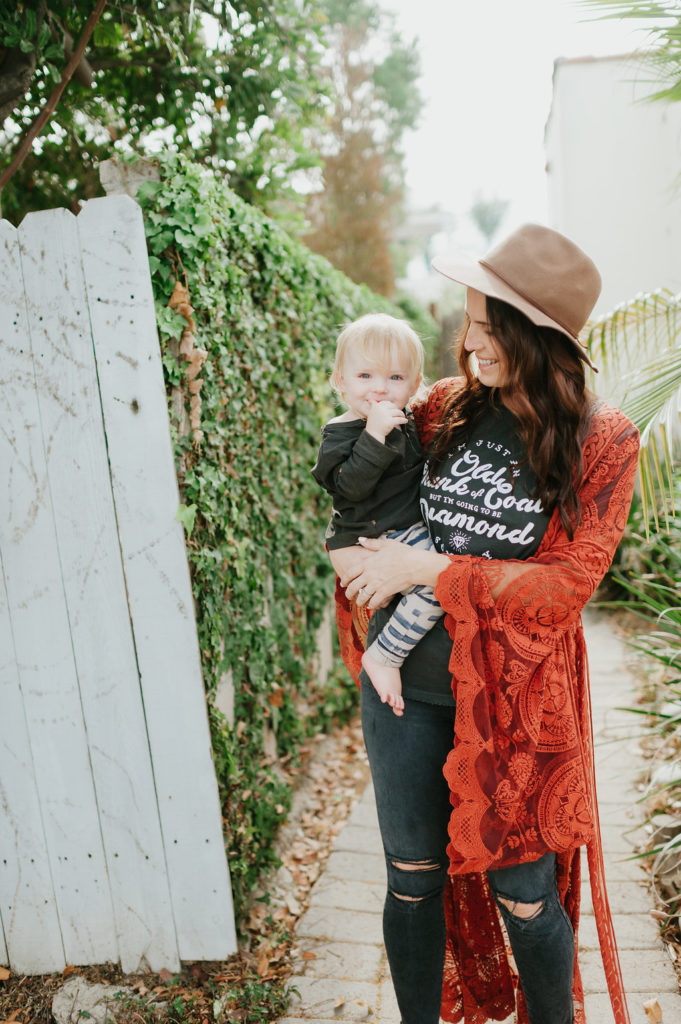 Where are you shopping for small business Saturday?! And how do you wear kimonos?! Please share below! I'd love to hear your favorite shops to support and your style tips!
xx
Jacquelyn
Shop Below!