This little bunny has another cocktail for you this week. Why? Well, why not! It's brunch season, and we are here for it especially with Easter just in a couple of days. Earlier this week was a spring and sweet mimosa made up of oranges, pineapple, and pears. Today, it's a cara cara orange paloma to put a big smile on those tequila lovers' faces. Cheers to a happy Friday, and have a wonderful Easter weekend!

Photos by Dayna Studios
---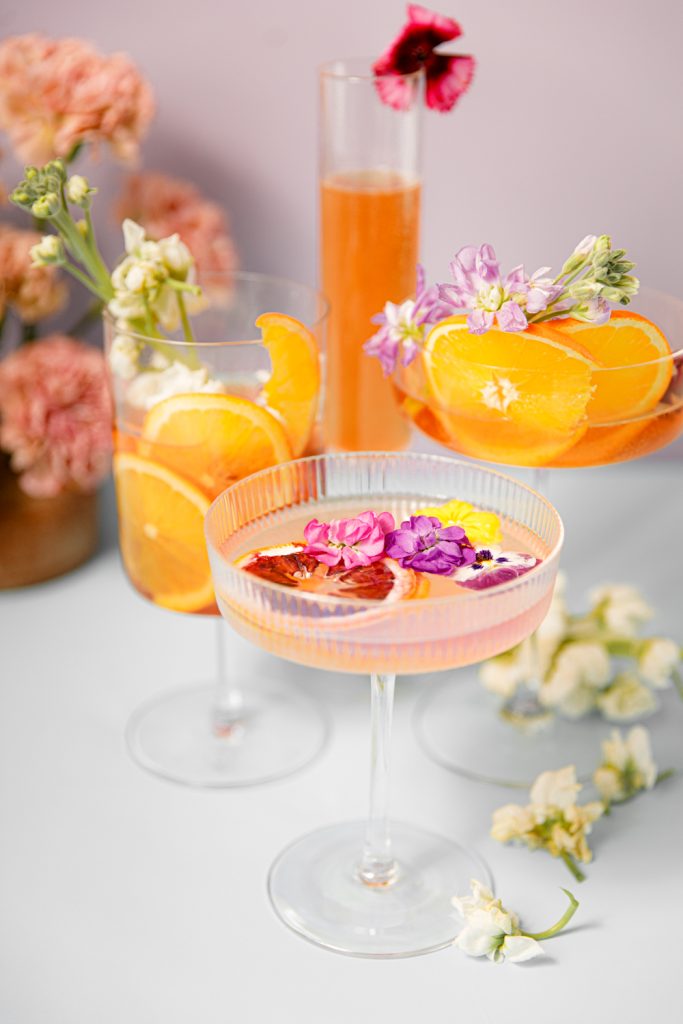 ---
CARA CARA ORANGE PALOMA
serves: 2-3 COCKTAILS
W H A T Y A N E E D
1 –2 large oranges, juiced or 4 ounces of fresh orange juice (cold!)
Fresh lemon juice
2– 3.5 ounces tequila blanco/silver
2 Tablespoons plus more agave nectar (adjust to your liking)
Coarse sea salt or margarita salt for garnishing rim glass (optional)
Chilled 10 to 14 oz sparkling citrus/flavored water
Orange slices to garnish
Edible Flowers (optional)
B U S T   O U T
Glassware
---
I N S T R U C T I O N S
In a pitcher, juice the orange and lemon or lime juice. Fresh juice is the best! Then let's mix in the agave and tequila. Set aside.

Take the sliced/cut lime or lemon wedge and moisten the rim. This step is optional. I skipped it this time around. Then dip each glass in the coarse salt (if desired). I like to add a pinch of salt to the drink instead of rimming the glass.
Next, pour the tequila and juice mix evenly into the two glasses. Top each glass with 5-7 ounces of sparkling flavored water. Garnish by slicing oranges and putting them against the sides of the glasses. Top with edible flowers!
---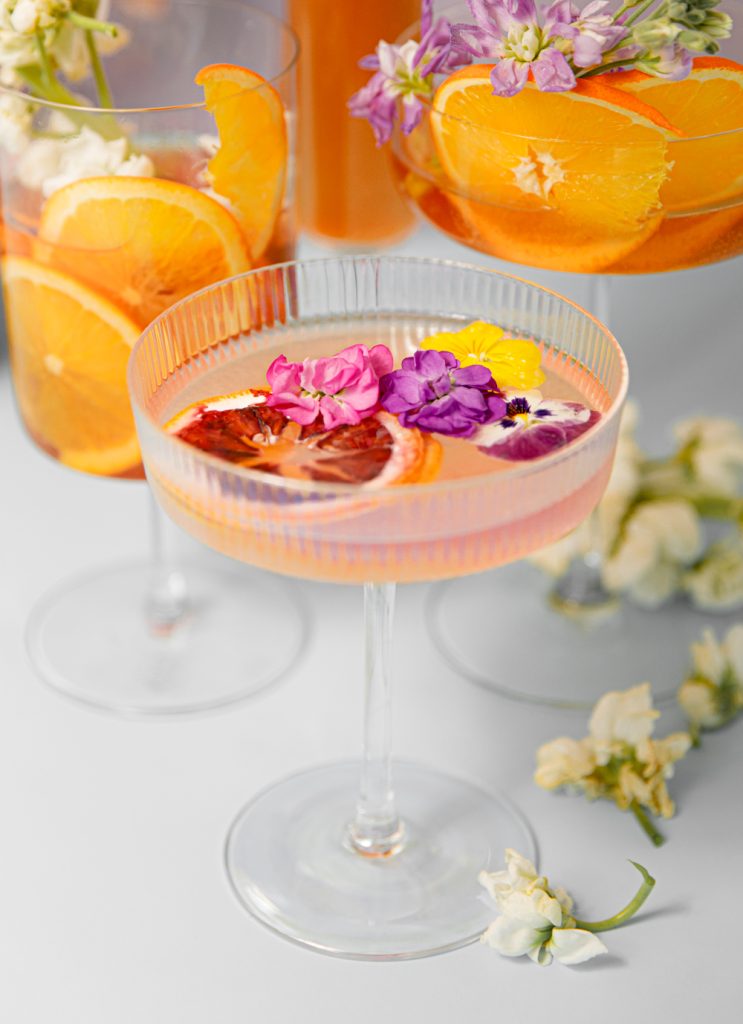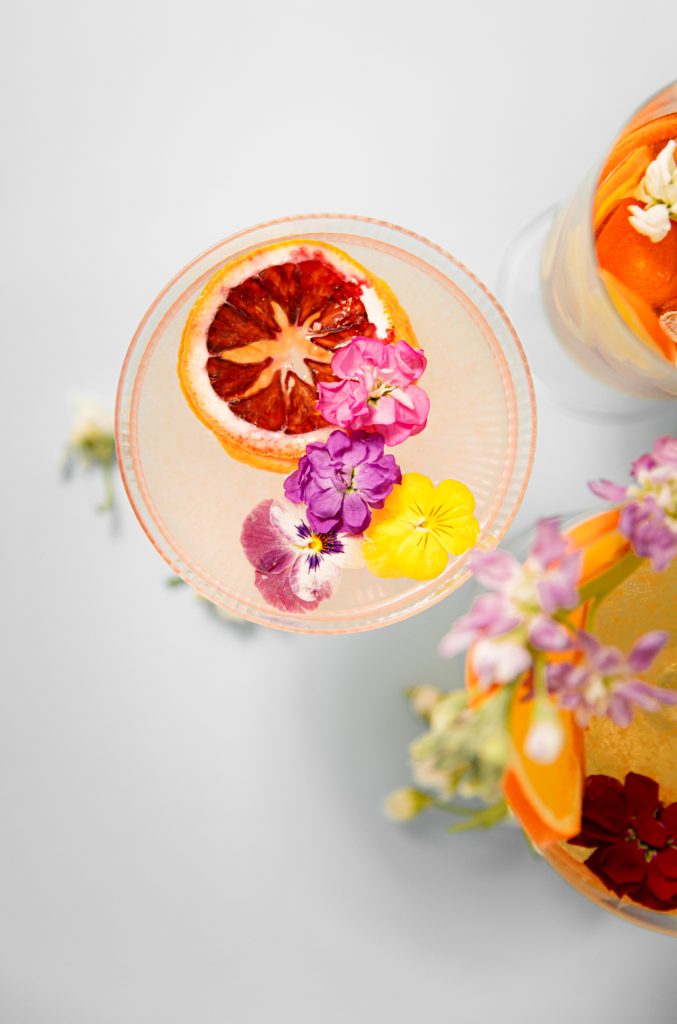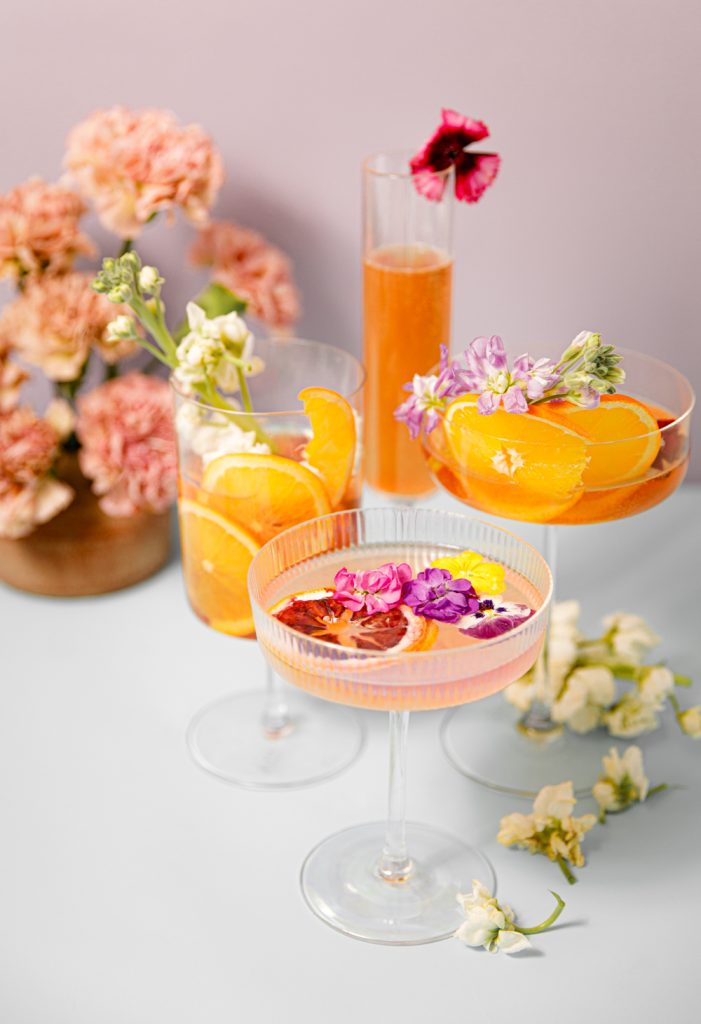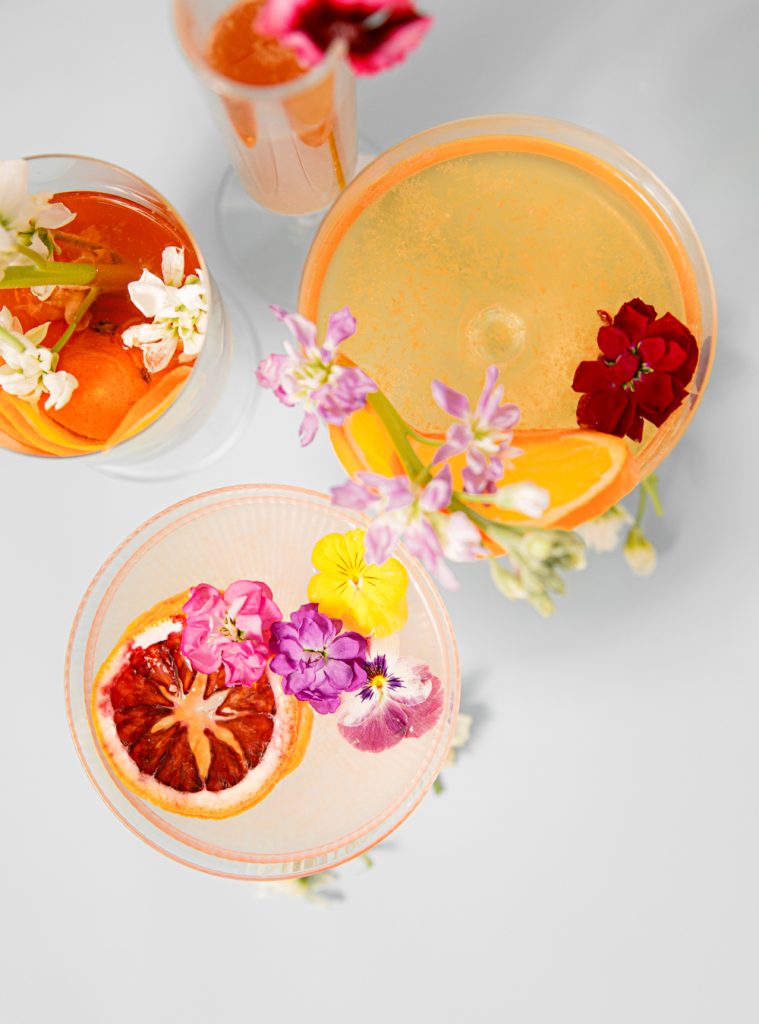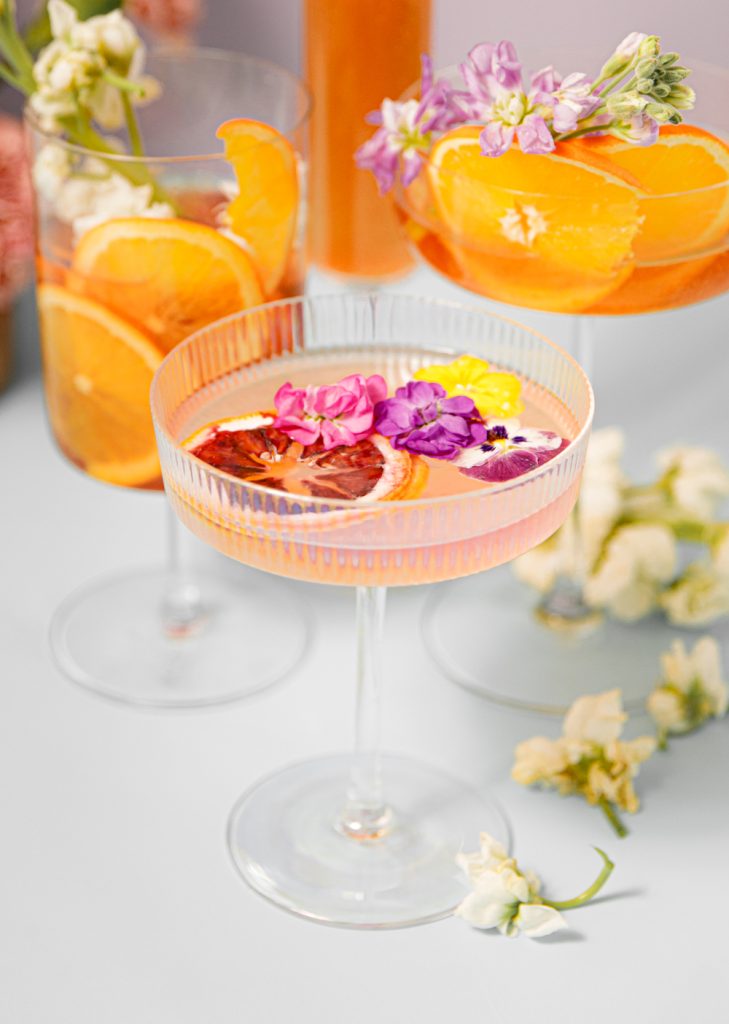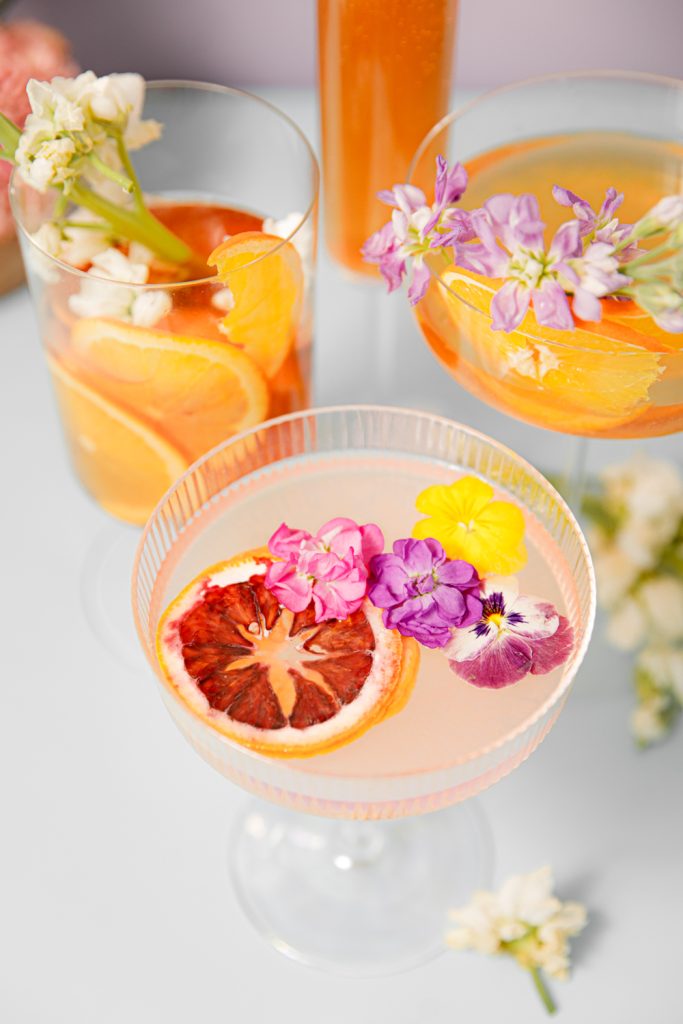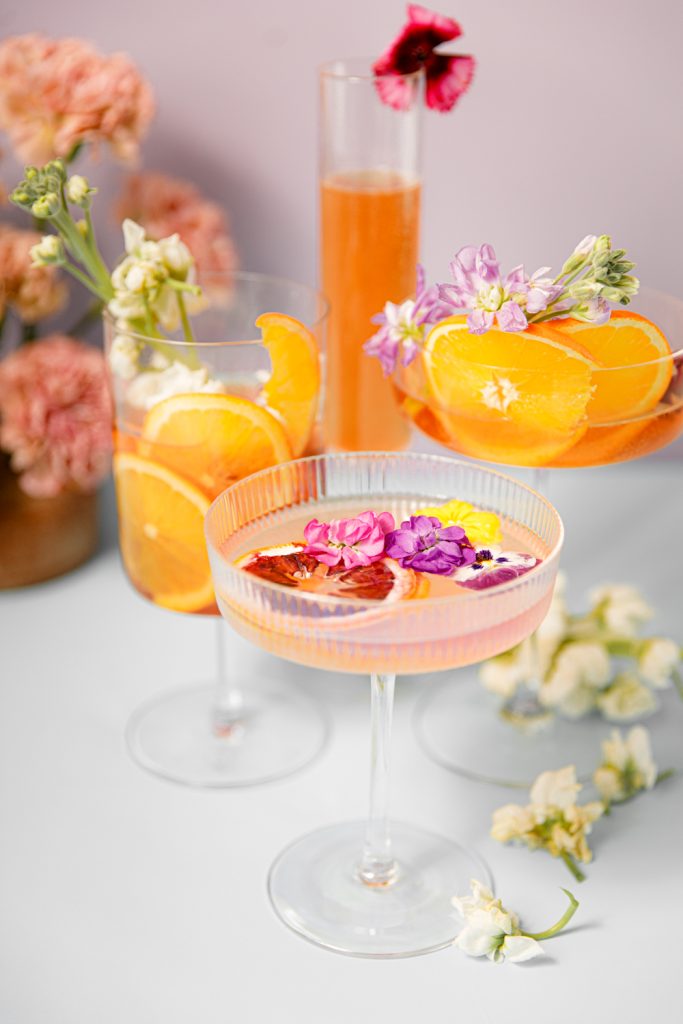 ---
B E I J O S B A R

xx
ABBY