Hello, Spring break week! We are starting this sunny week off with a POP! A mimosa pop that is. Pop, you say? Yes, a trio you will love for this spring. We have sweet and sour pineapple vibes, along with the all-time favorite mimosa pal, the orange, and lastly, a little pear, cause she adds that finishing touch to this delish drink! I like to make a batch of this juice each week and sip through it daily. Then the fun part, adding a little bubble to the mix. And if you are looking to reel it all in for Easter, serve this dish with some of Harry and David's easter brunch items. Try the quiche, it's amazing!
Photos by Dayna Studios
---
---
POP! MIMOSA
serves: 4
W H A T   Y A   N E E D
Pears
Oranges
Pineapple
Sparkling Wine
Dried Fruit for garnish
Slice oranges for garnish
B U S T   O U T
Electric juicer
Glassware
---
I N S T R U C T I O N S
Ready, set, go! Juice your fruits. I like to make a pitcher to last a couple of days. The amount of each juice is up to your tastebuds. I like to do more pineapple and orange than pears. Chill when ready to serve.
Are you ready? Pour bubbles of choice into your glasses. Then fill with your pop juice. Then garnish up with some dried pineapple or fresh oranges, or heck even both! Add edible flowers for that extra spring touch.
Cheers!
---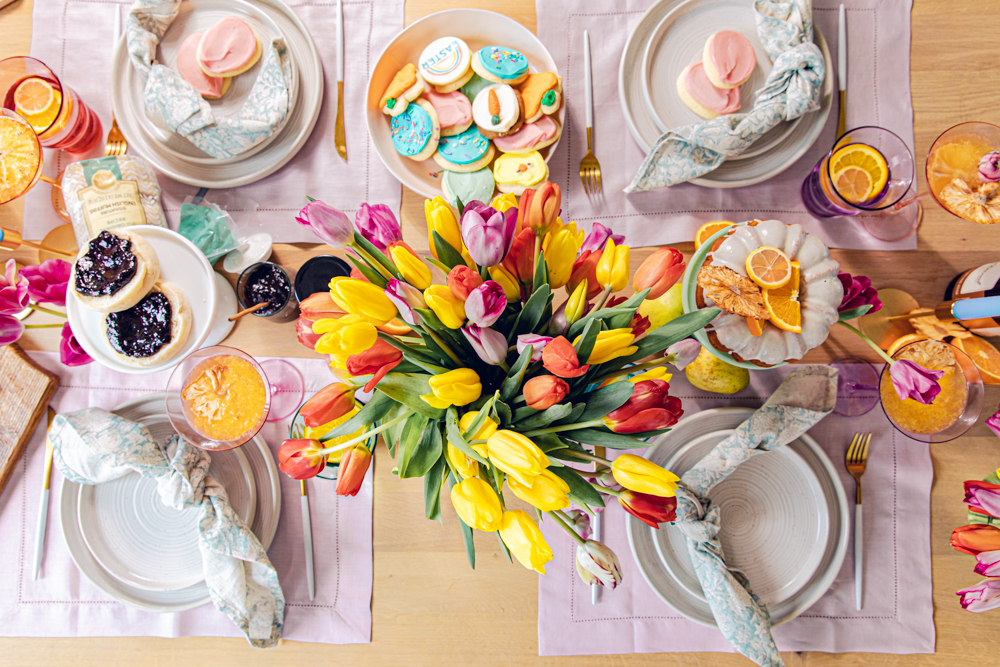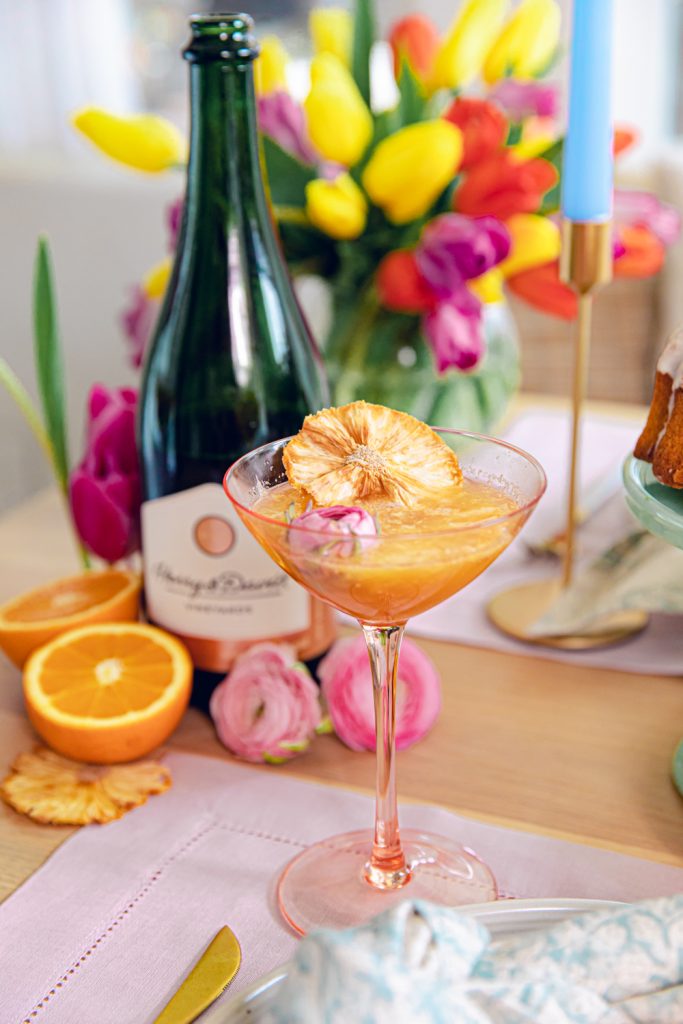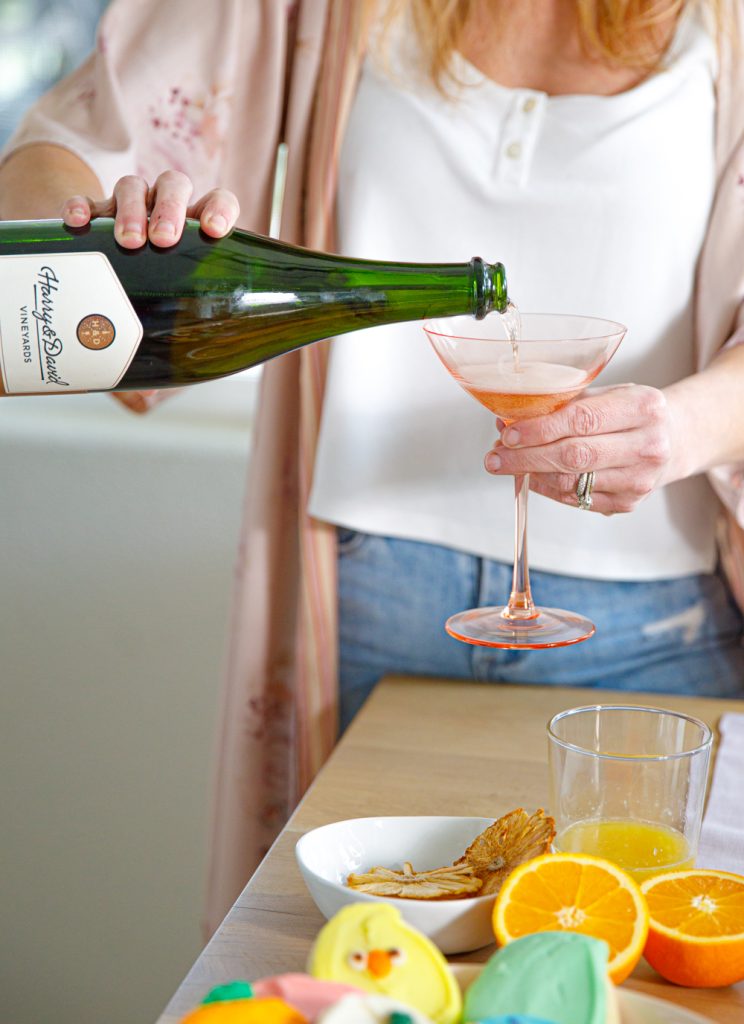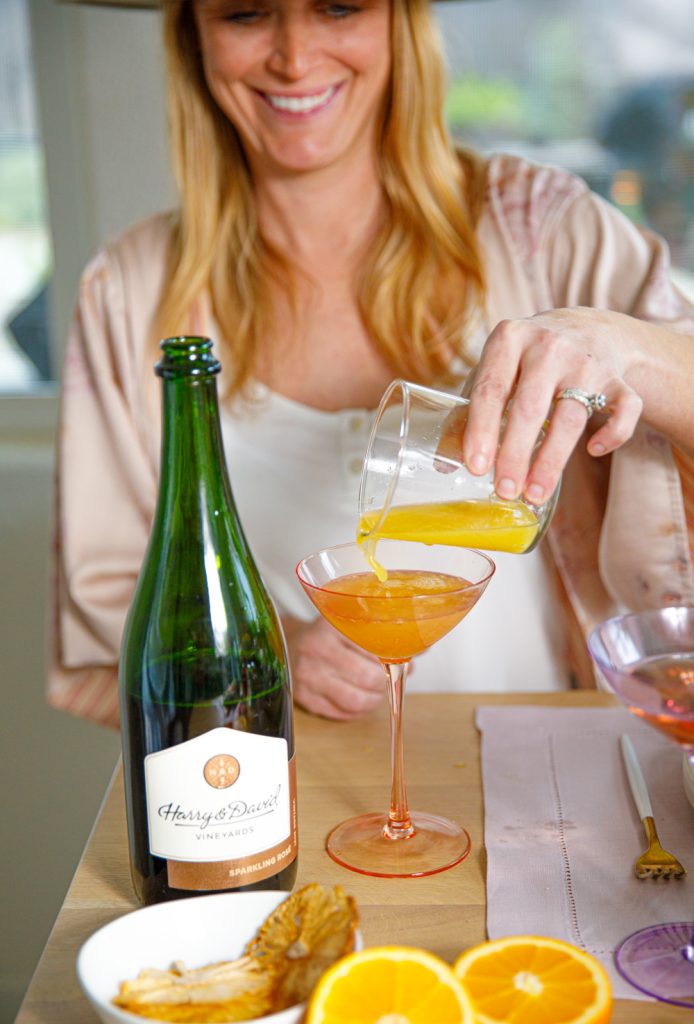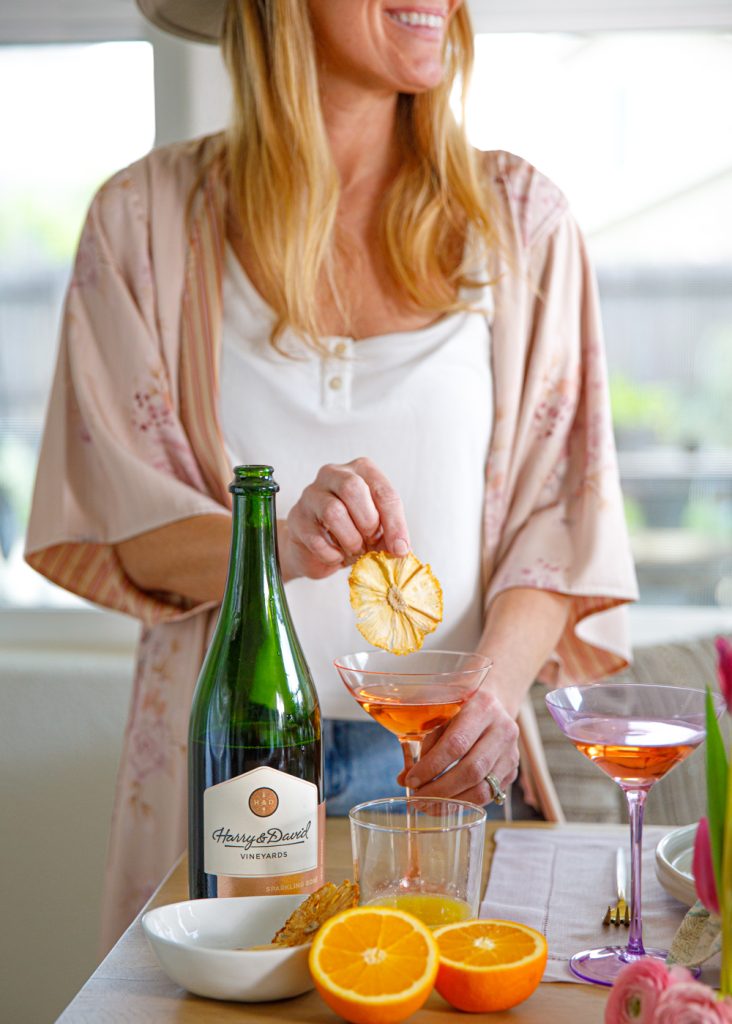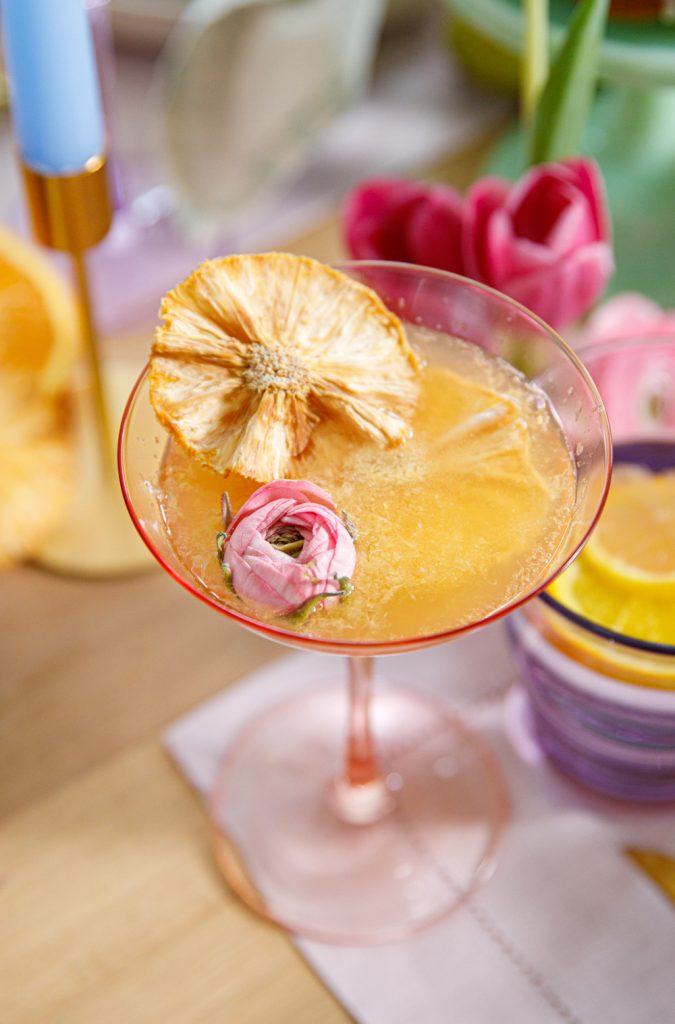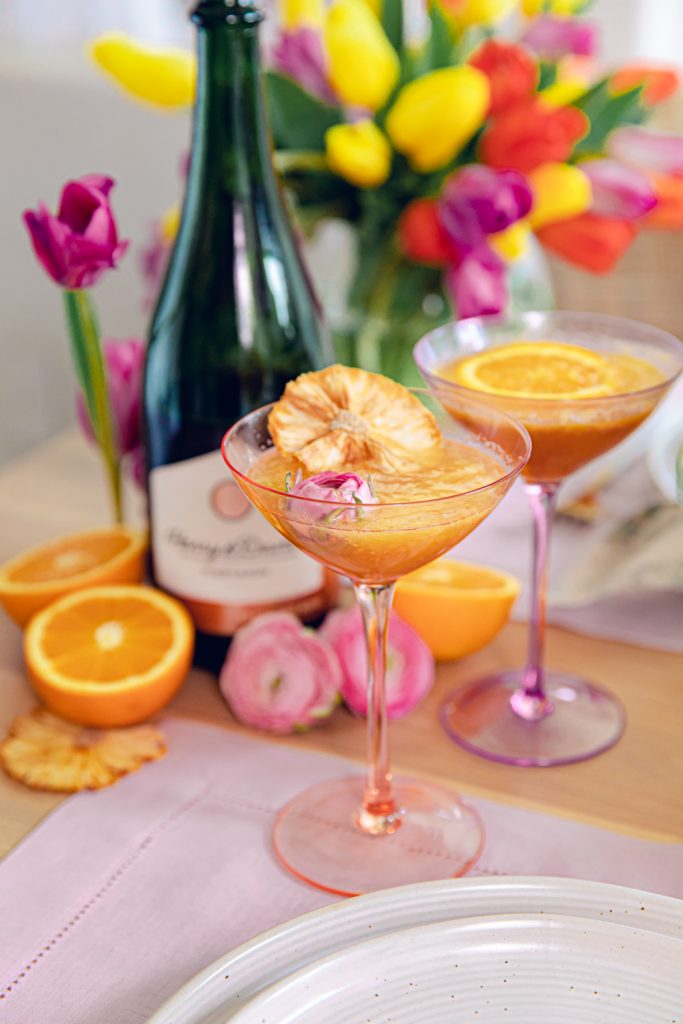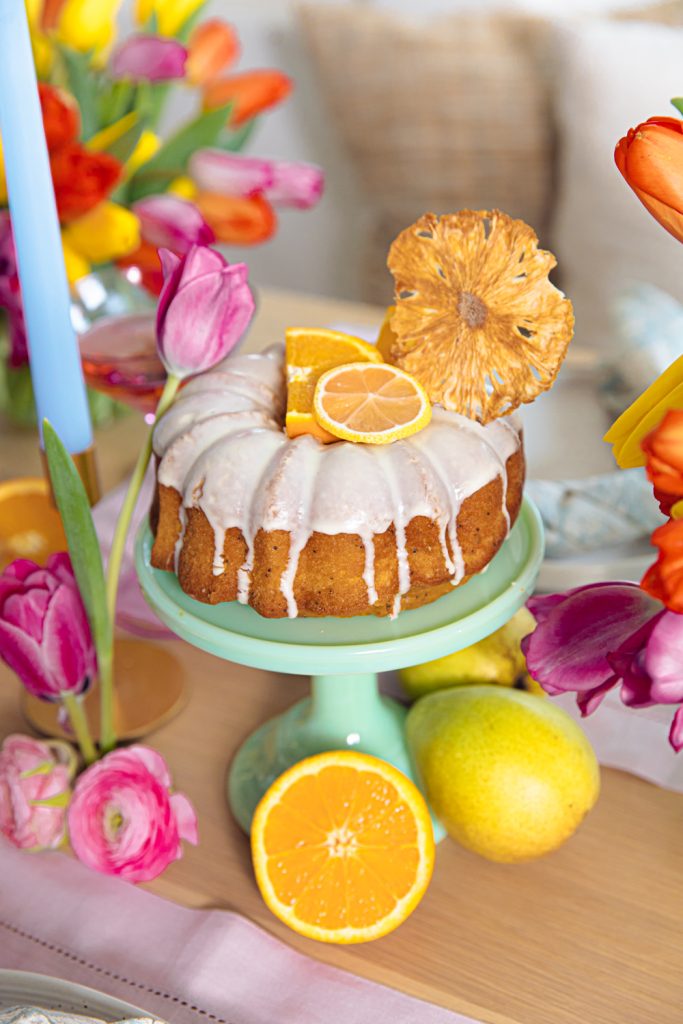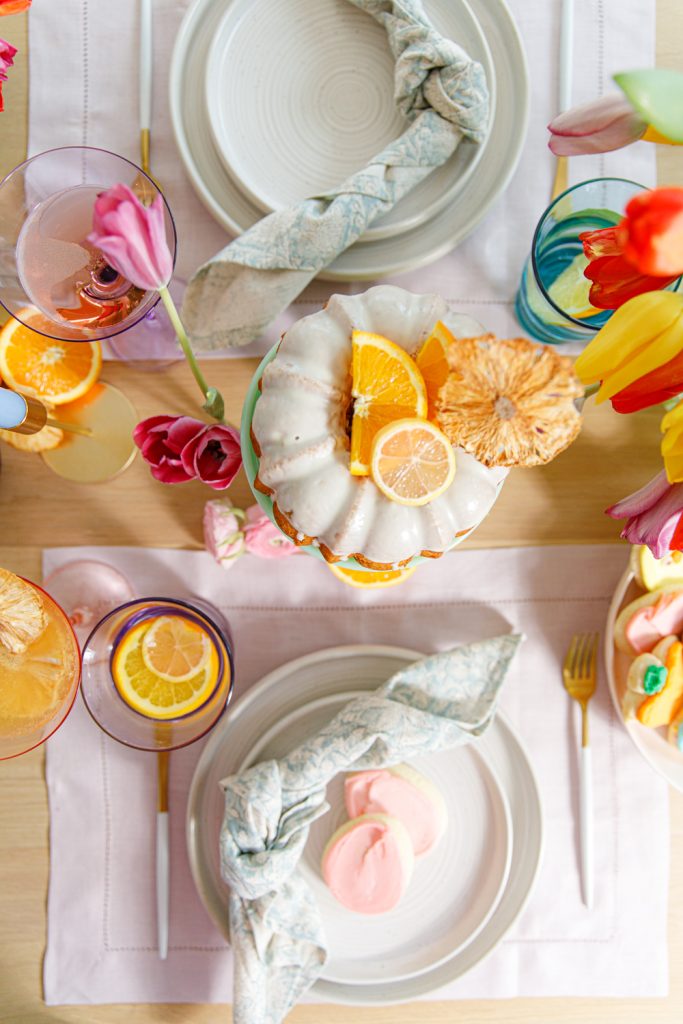 ---
B E I J O S B A R

xx
ABBY