One of the reasons I look forward to the holidays is the wonderful smell that feels up my house. You better believe I have mulled spices simmering on the stove almost every day. It gives you all the cozy feels. Pie is a house favorite over here, and this caramel pear pie makes me the house favorite right now! Now, that the kids are bigger (8 and 10), they are being more adventures in trying new things. They couldn't have eaten this faster, and quickly requested more. You really can't go wrong with caramel and pear. It's kind of like the new apple pie. I cheated a little bit and used a store-bought crust; my time is being split between a million things nowadays. Plus, if your hosting, it gives you more time to prepare and not be rushed! Totally ok in my book. So grab your fork and dive into this yummy holiday dessert!

Photos by Dayna Studios
---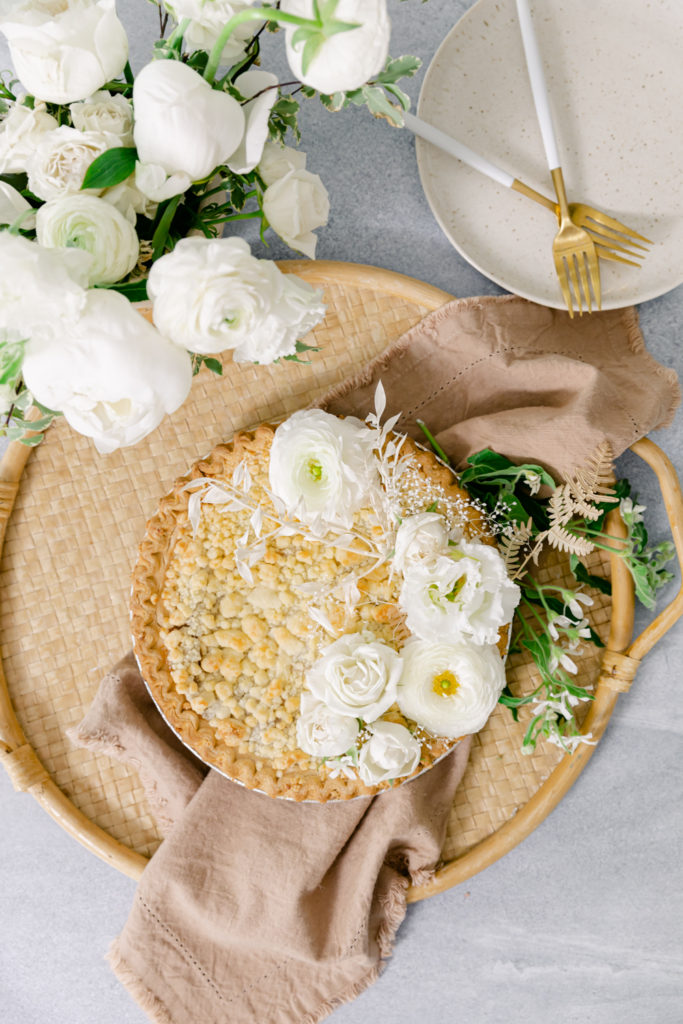 CARAMEL PEAR PIE

W H A T   Y A   N E E D!

For The Caramel Pear Pie Filling
1/2 cup sugar
1/4 cup light brown sugar
1/4 cup plus 2 tsp arrowroot starch
1 tsp cinnamon
1/8 tsp cloves
1/8 tsp nutmeg
1/8 tsp salt
2 Tbsp unsalted butter
8 cups pears, peeled and diced (1/4″ thick)
1/4 cup salted caramel sauce
For The Crumble Topping
1/2 cup packed (100g) light brown sugar
3/4 cup (106g) unbleached all-purpose flour (scoop and level)
1/4 tsp ground nutmeg
1/8 tsp salt
6 Tbsp (85g) unsalted butter, melted
1 tsp vanilla extract

B U S T   O U T:
Baking Sheet
Cooling Rack
Whisk
Bowls
Slotted spoon
Skillet
---
I N S T R U C T I O N S

I went with a store-bought crust this time. This is a great holiday dessert to make, and I wanted to save some time and to go the fast route. Bake your prepared pie crust according to the package. Preheat your oven to 350º.

Whisk together sugar, brown sugar, arrowroot starch, cinnamon, cloves, nutmeg, and salt in a small bowl. Melt butter in a large skillet; add pears and cook over medium-high heat until slightly tender. Use a slotted spoon to transfer pears to a large bowl, leaving the juices behind. Allow the pears to cool for 15 minutes before sprinkling with sugar mixture. Gently toss together until combined.
Spoon filling into the chilled bottom crust and drizzle with caramel sauce. Sprinkle evenly with crumble topping. Place pie on a preheated baking sheet and bake for 60 to 65 minutes, until golden and filling is bubbling. Cool pie on a wire rack for at least 3 hours before serving (filling thickens as it cools). If you like your pie hot, serve after 1 hour of cooling.
---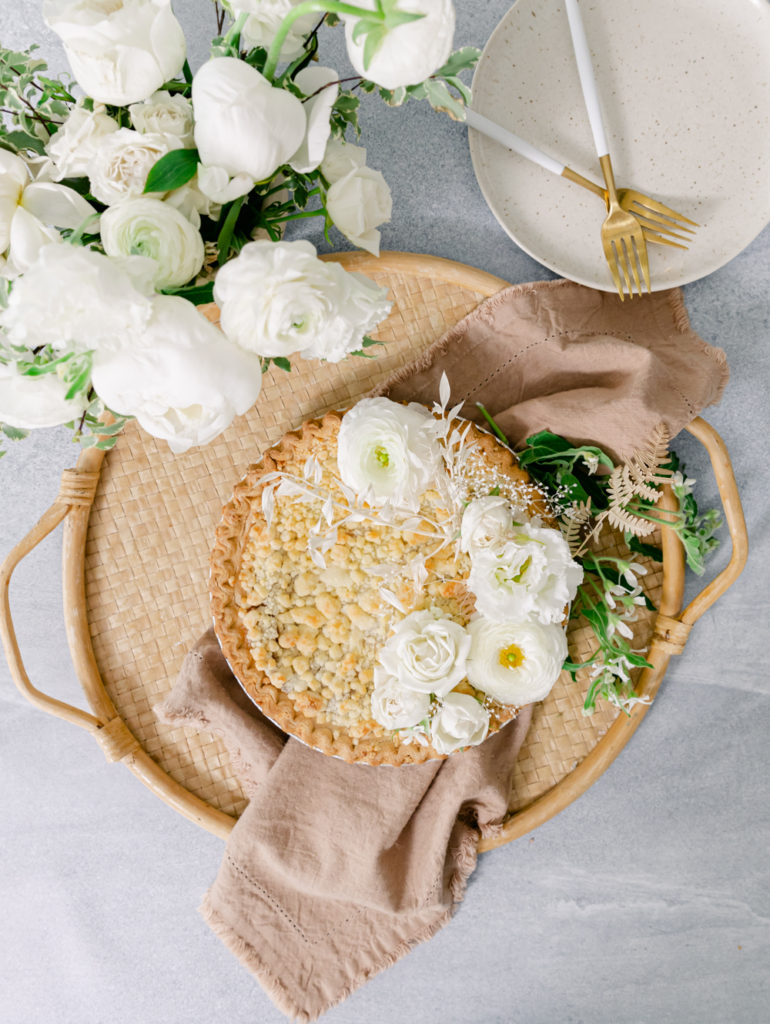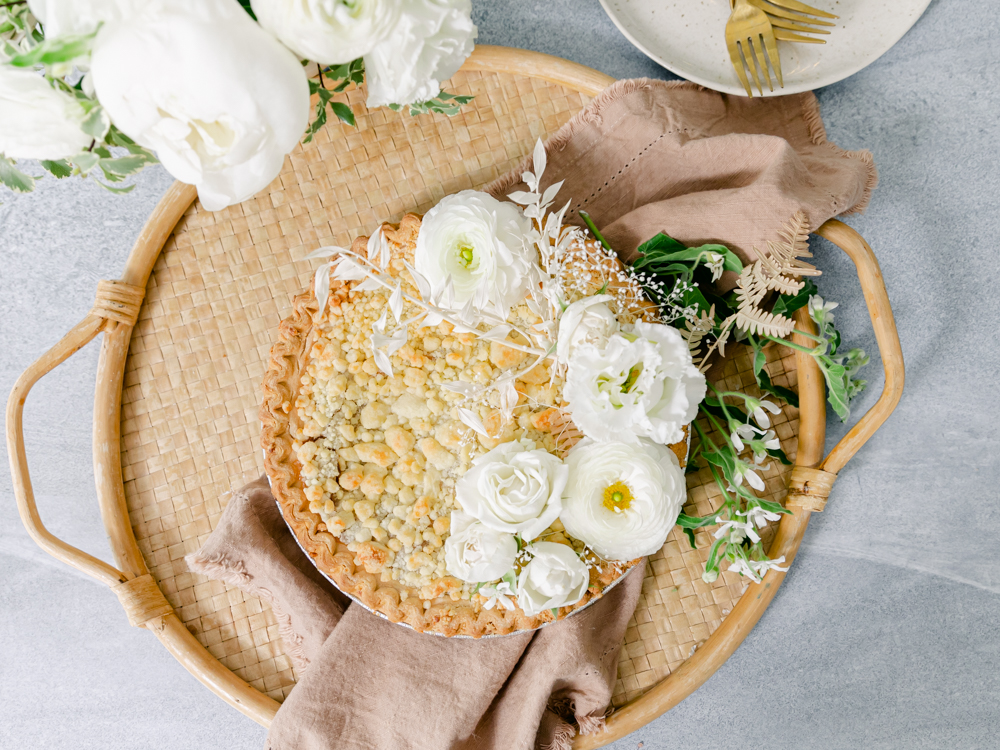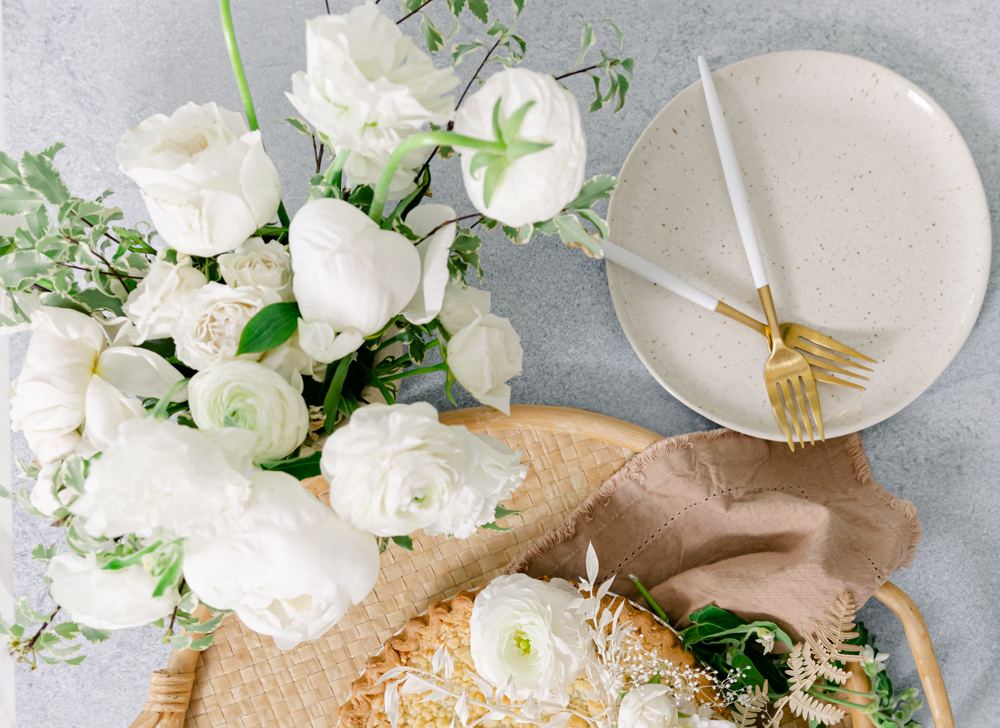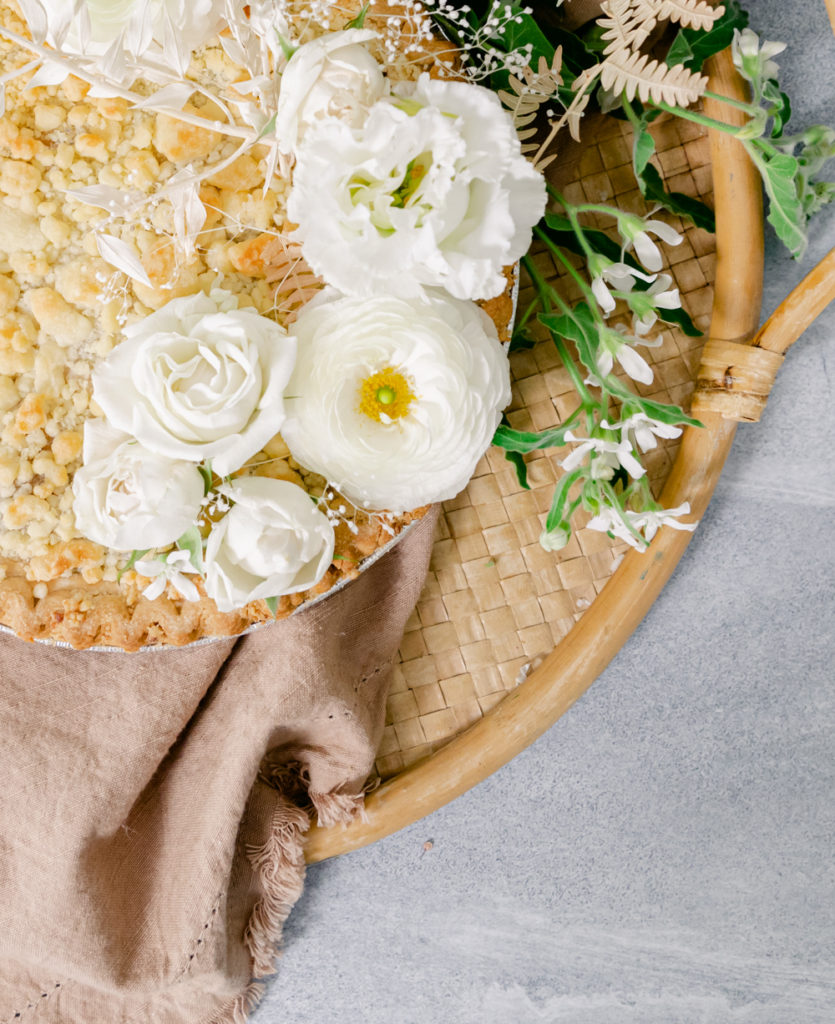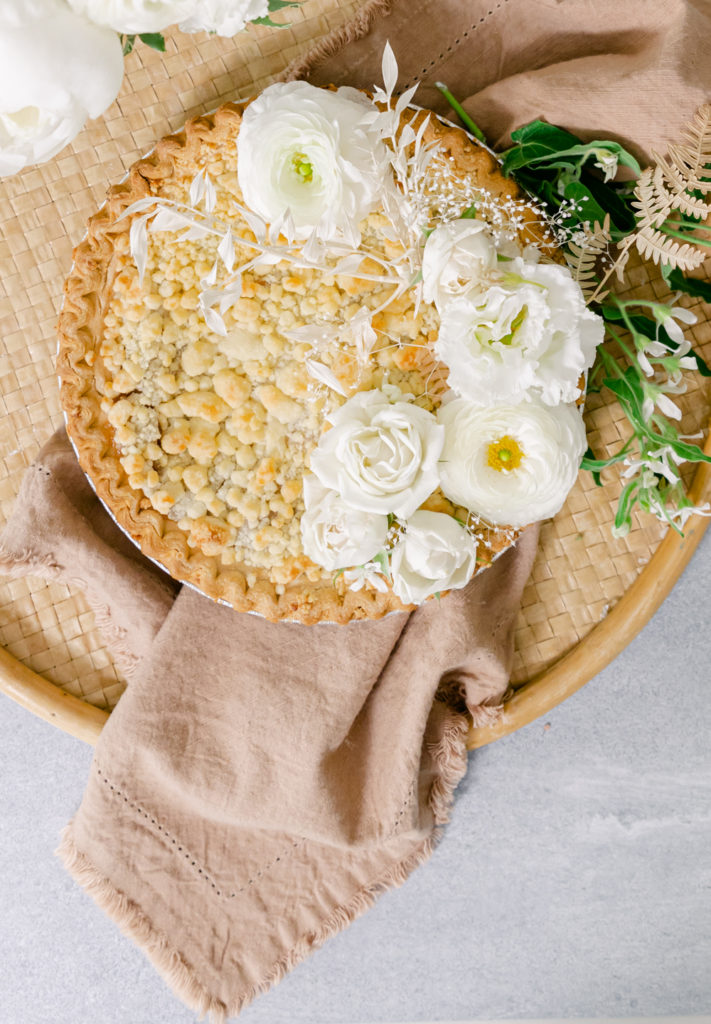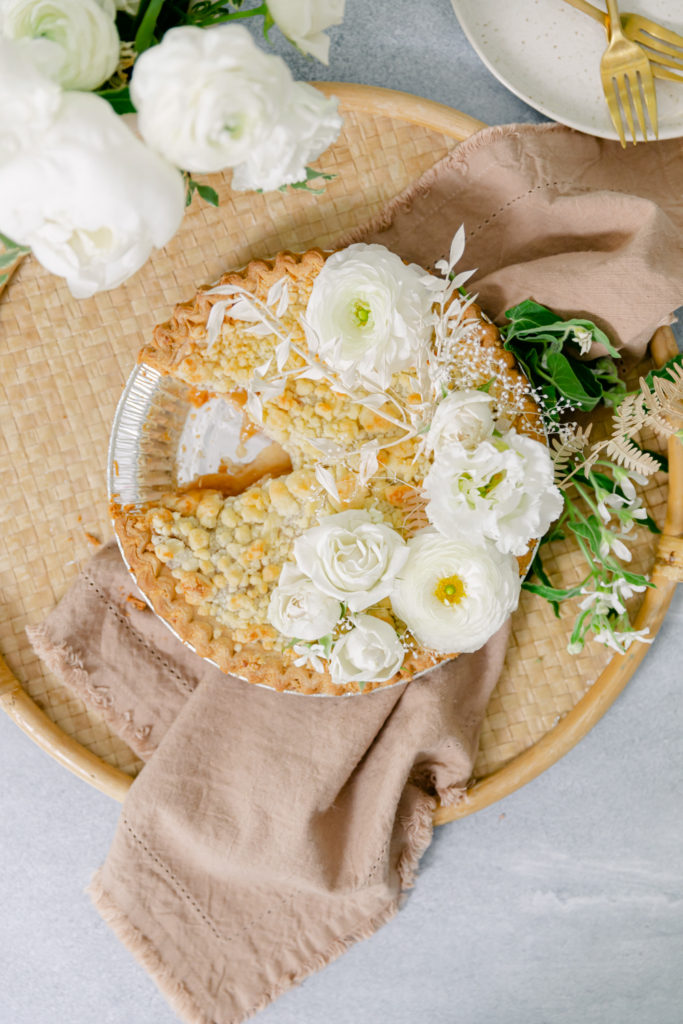 ---
xx
Abby