Like any other parent, I am always trying to find ways to make the holidays fun for my children.  When thinking of Cinco de Mayo I immediately thought about piñatas!  They are always a hit at any kid's party – figuratively and literally!  So I decided to go all out with this fun piñata themed party!  We went with lots of colors – from the tabletop to the florals, to all of the adorable details.  It ended up being such a fun day for all of us vendors and for all of the littles involved. Keep scrolling to see the all of the cuteness!
And check us out featured on 100LayerCake today!
Photos by my friend Jessica Lynn Photo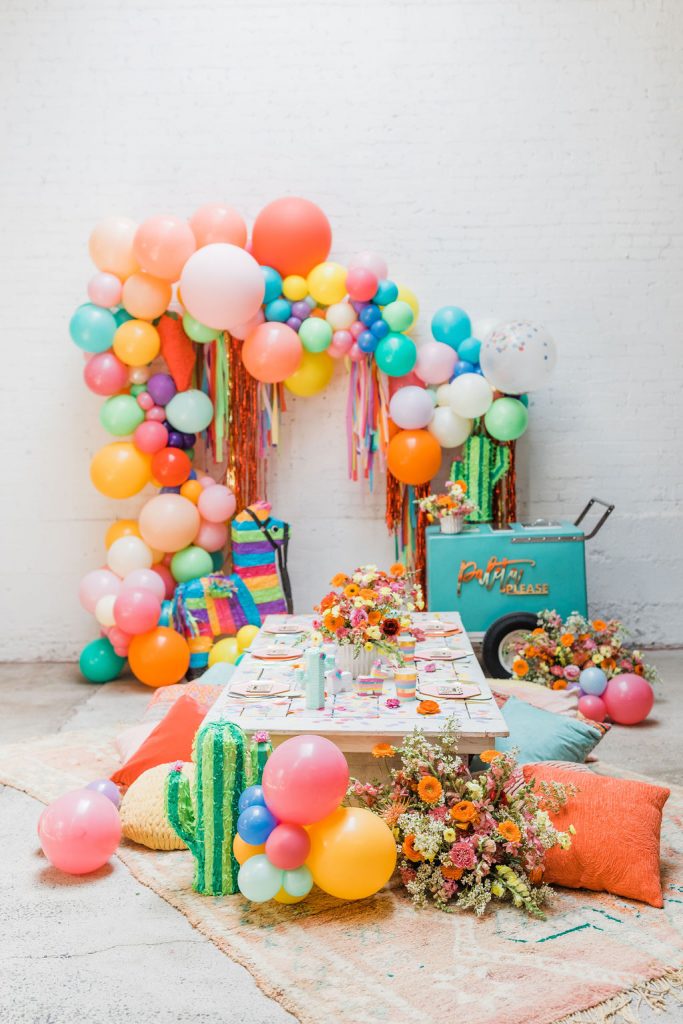 The invite by Poppy Jack Shop could not have been cuter, along with her fun Papel Picado inspired place cards and adorable stir sticks she created! She also did these fun color cut-outs for us to use throughout the shoot for styling or whatnot and I loved them! And how perfect is the wording on the invite – The party isn't lit until the piñata gets hit!!
Jessica styled all of these perfectly!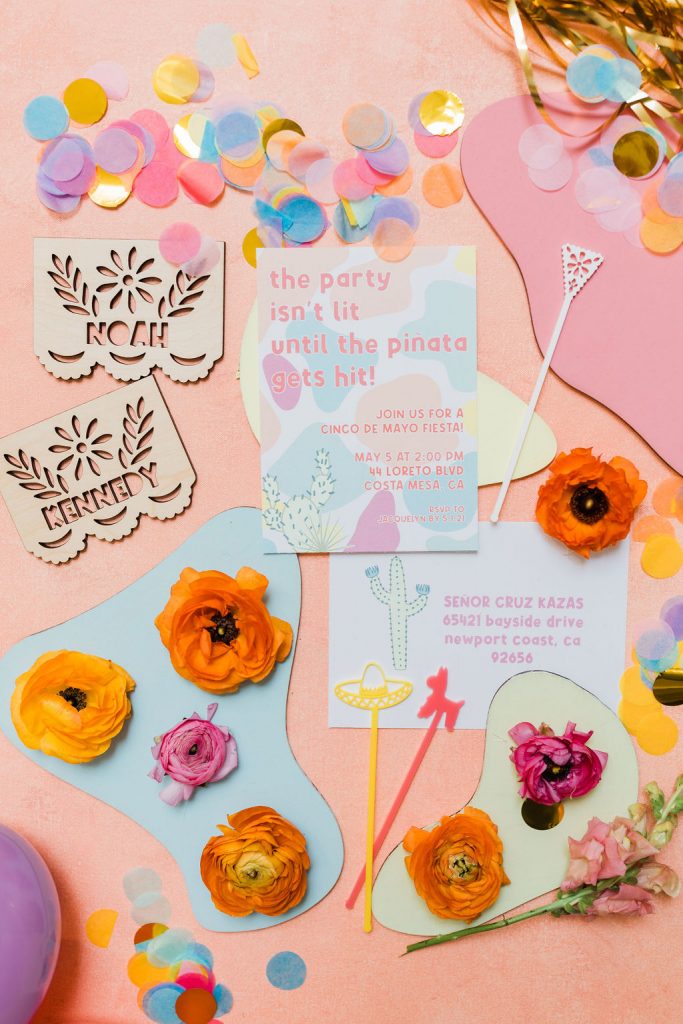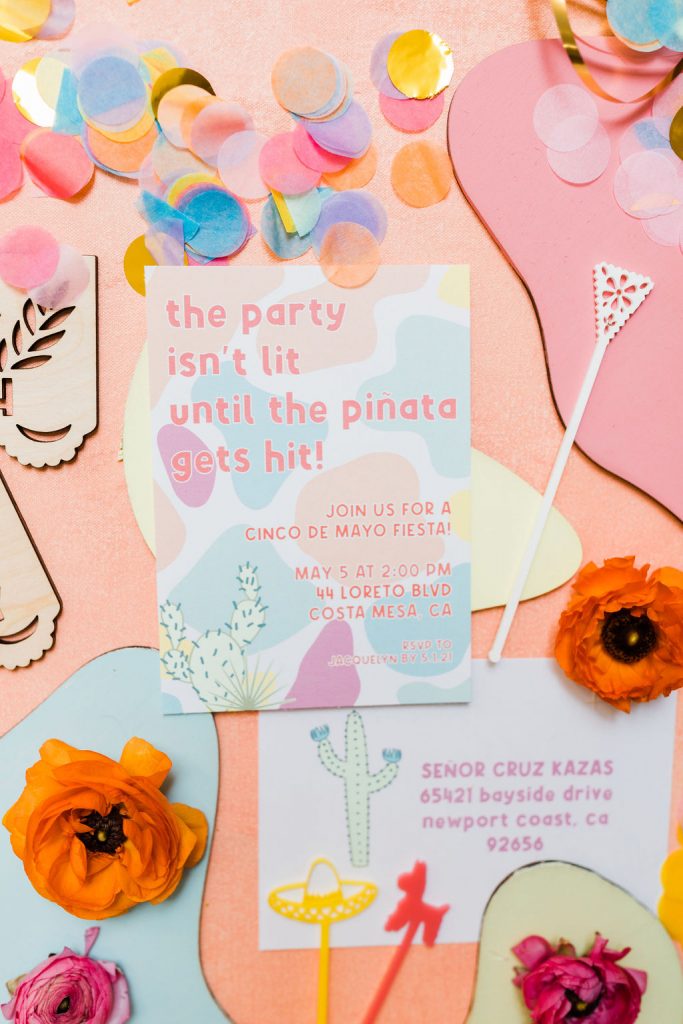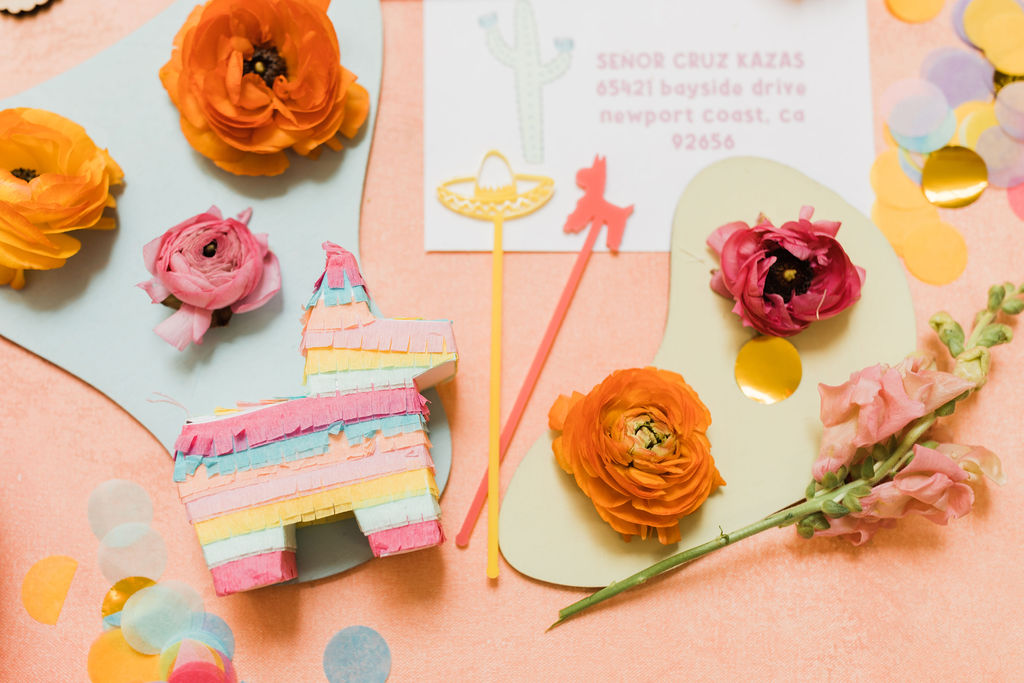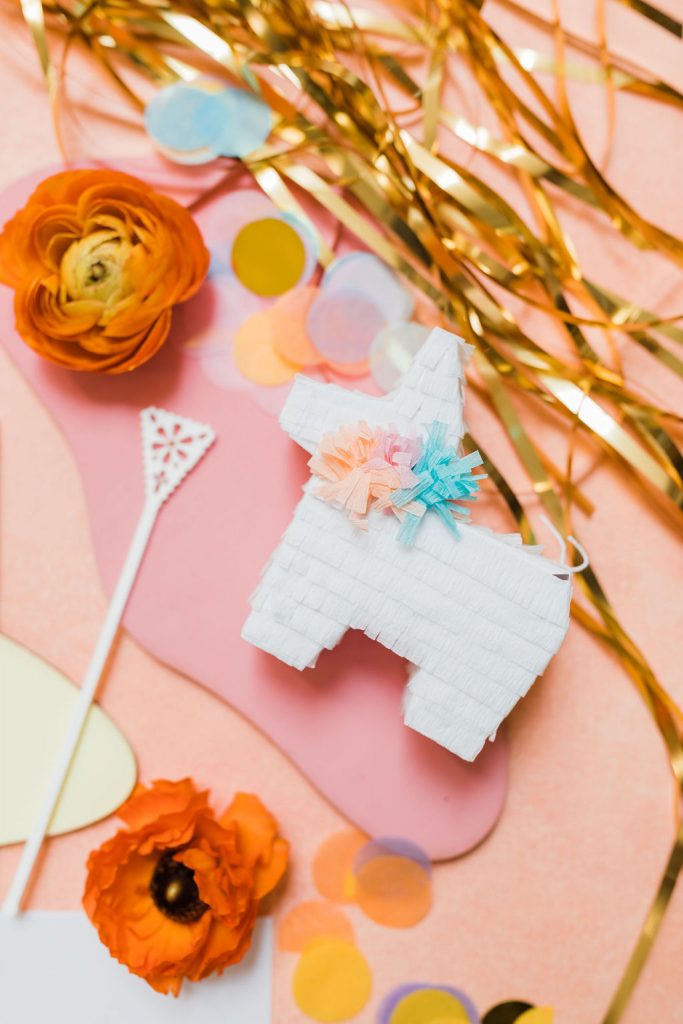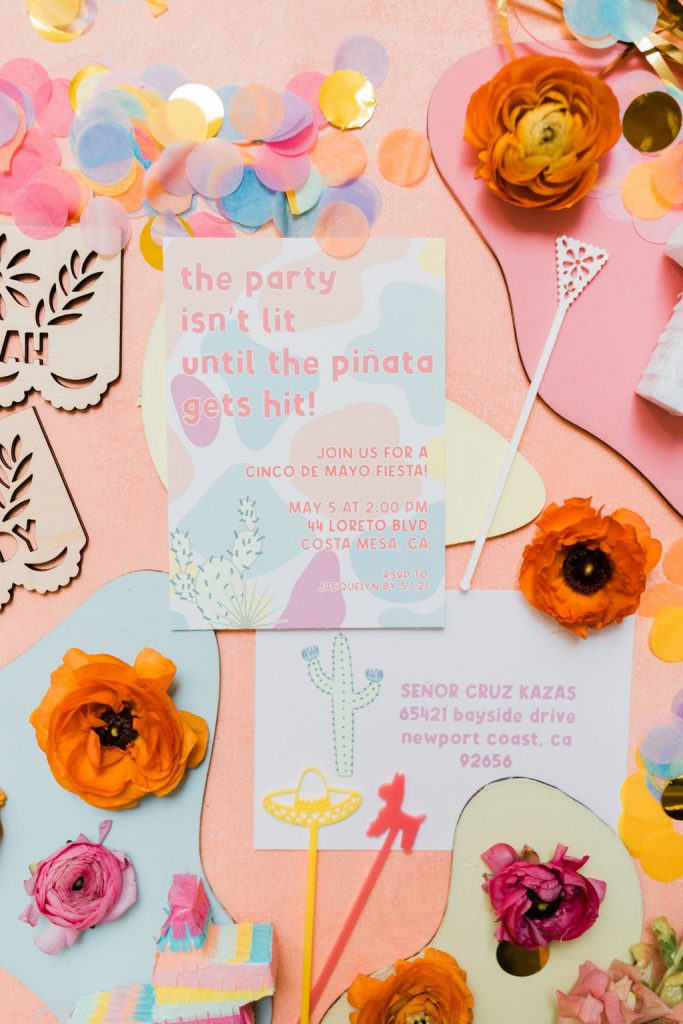 Our friend Christina at Lula Flora makes the most adorable mini piñatas so obviously, I had to have her involved!! I loved using her mini white llamas, mini rainbow llamas, and cactus!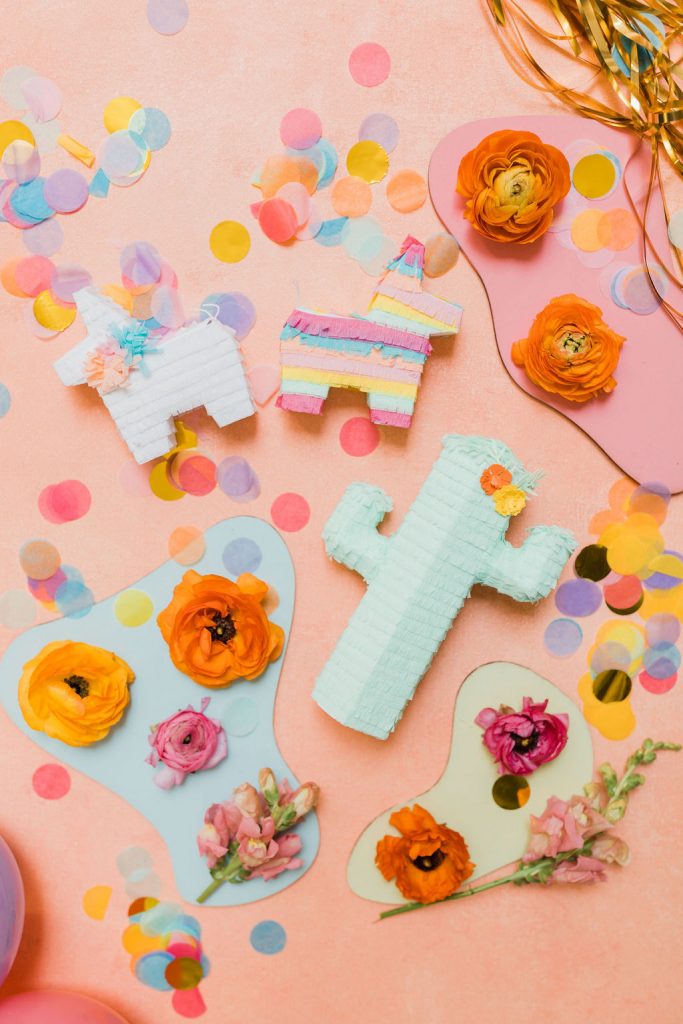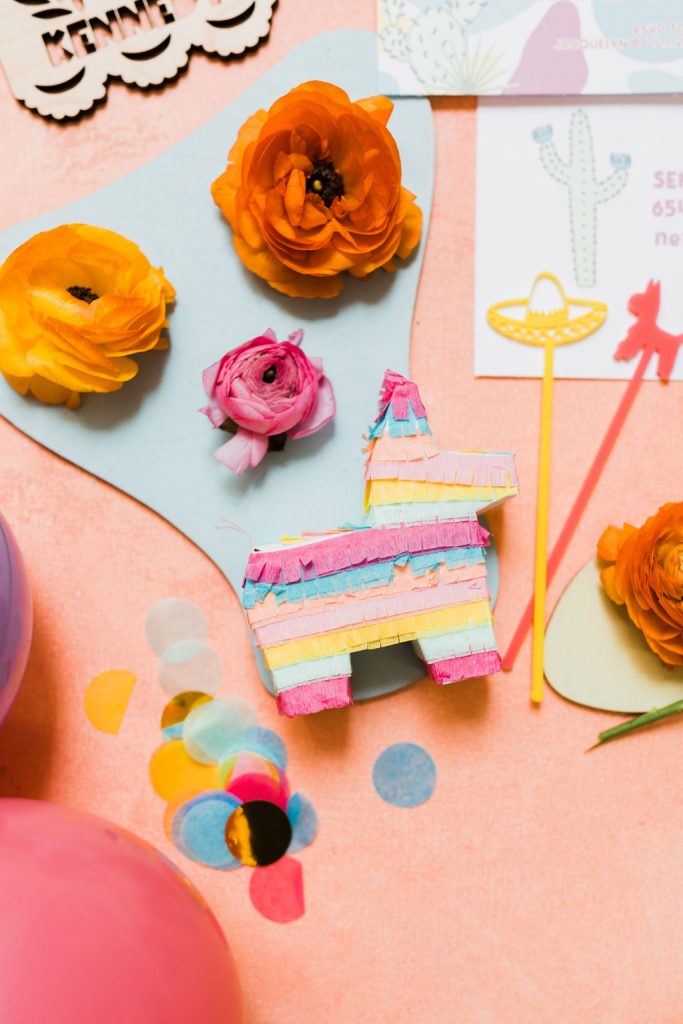 Obsessed is an understatement on this one!!! Of course, you have to have an incredible backdrop! Ellen from The Pop Shop nailed it with all the different colored balloons and fun fringe! Sprig & Spring had lots of fun with color on those florals, they were a definite wow factor! The table was set with fun fringe napkins and cups from Meri Meri and Bonjour Fete, aren't they fun?! And you know my friend Marnie at Sweet Salvage Rentals is my go-to for all kid's parties when it comes to rentals, her endless supply of fun and unique pieces add so much to this shoot!
I'm just trying to take it all in… But get ready for photo overload because there's just so much cuteness!!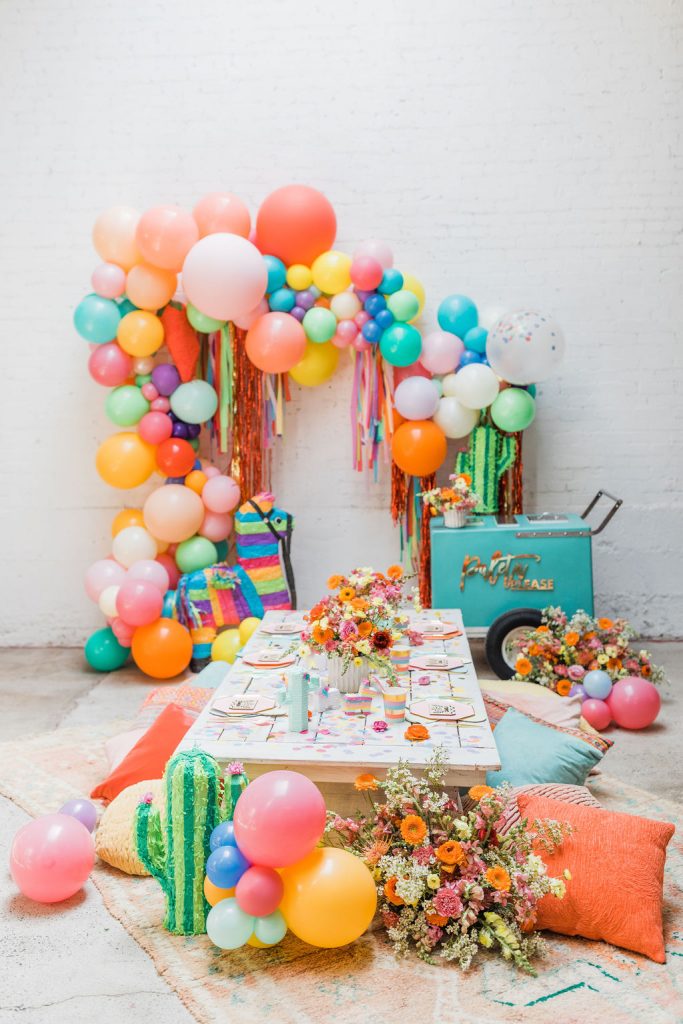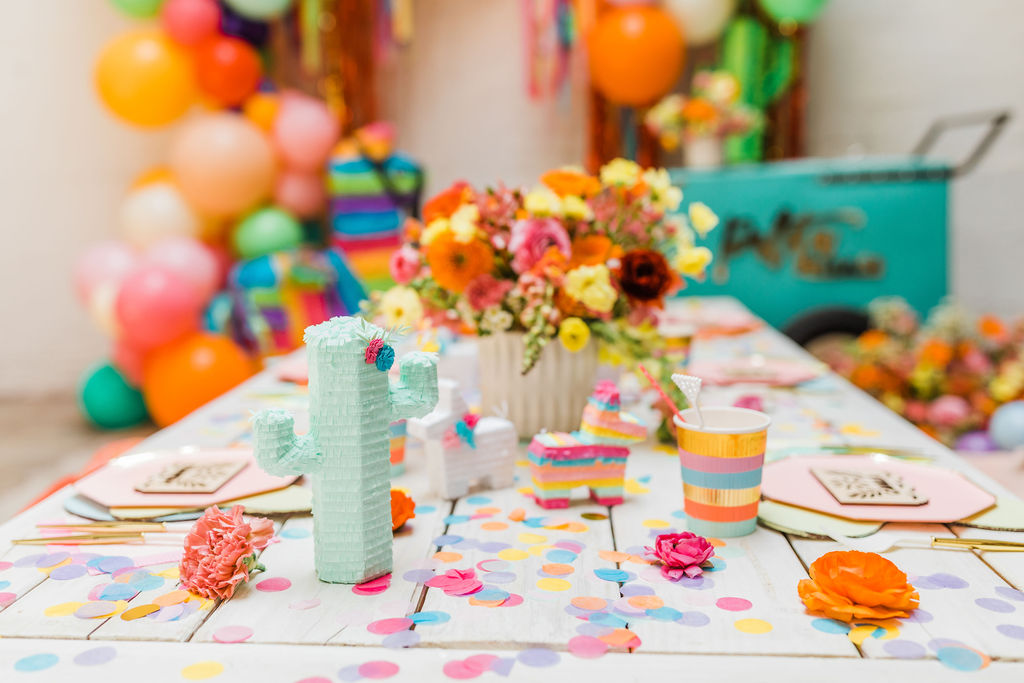 The best part about throwing a piñata themed party?! Throwing confetti everywhere!!!!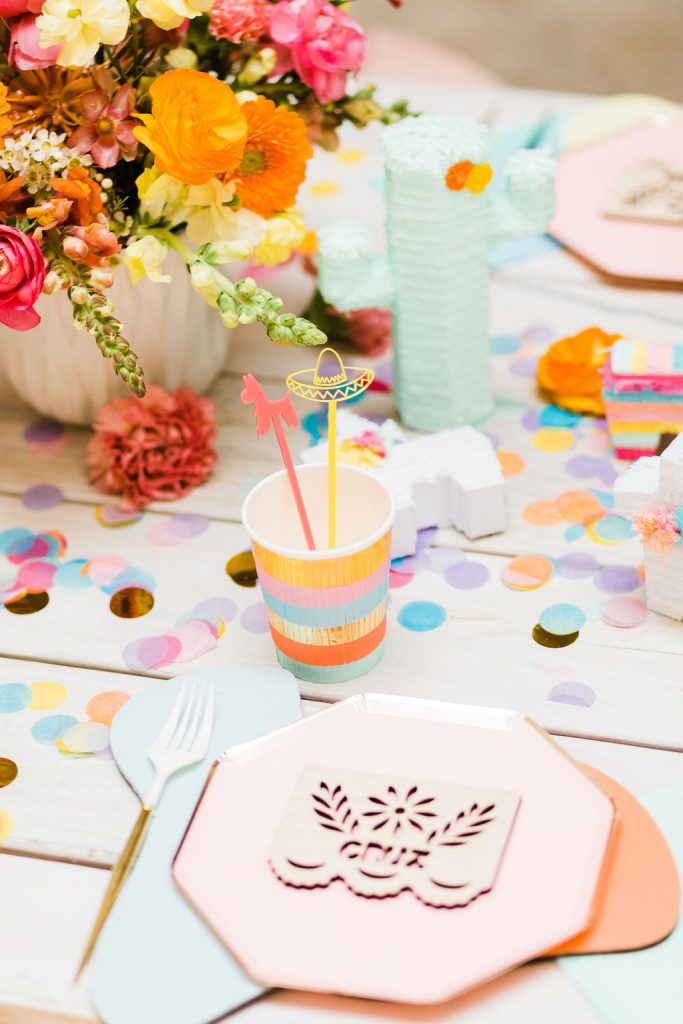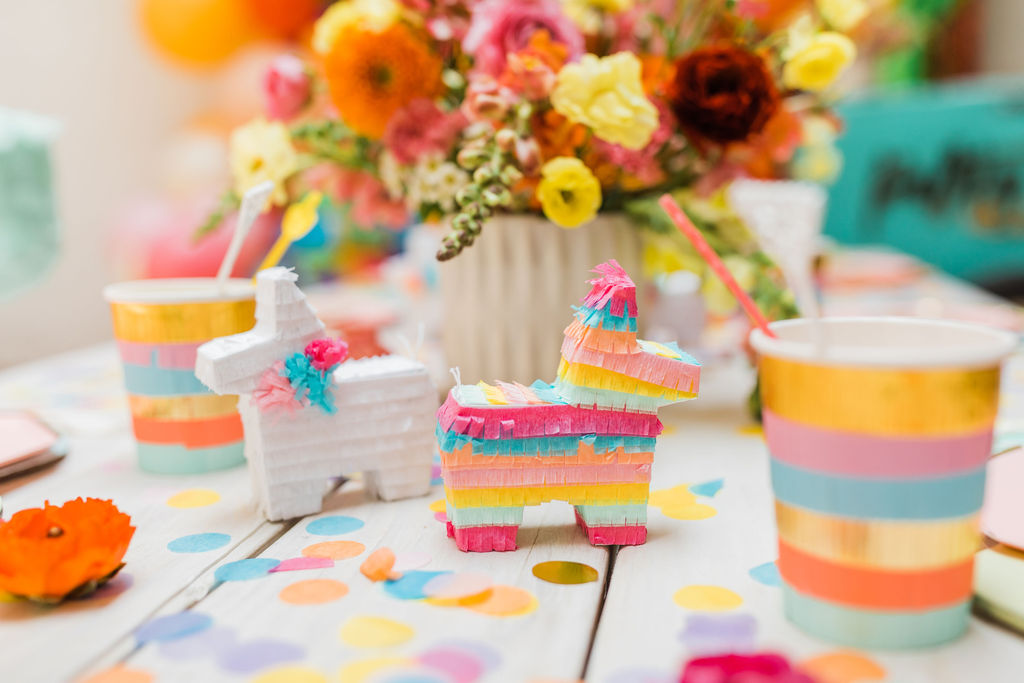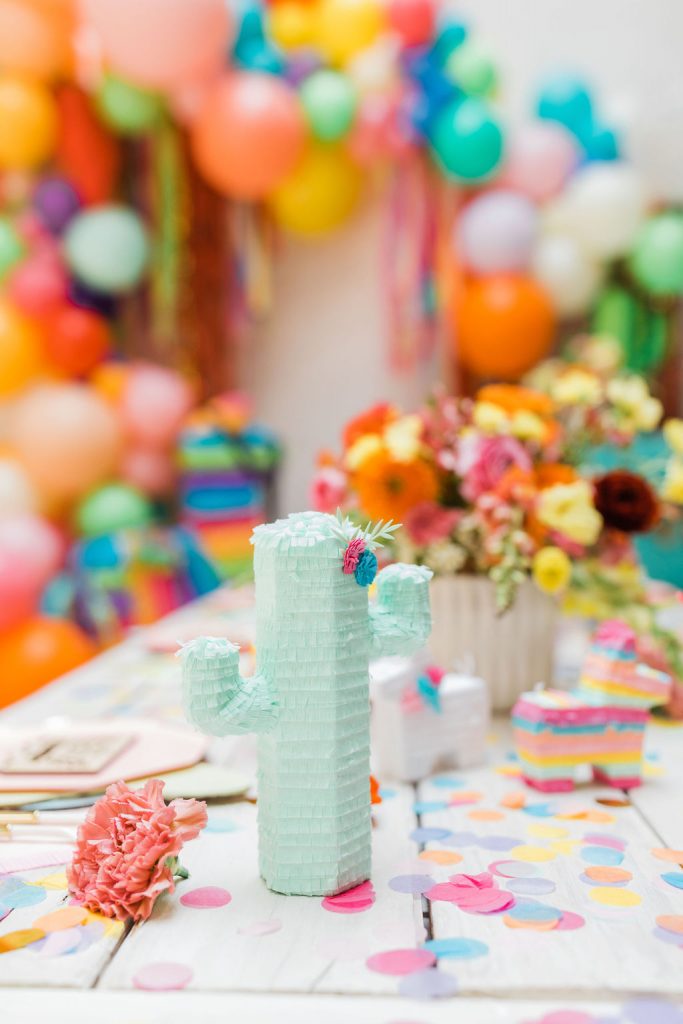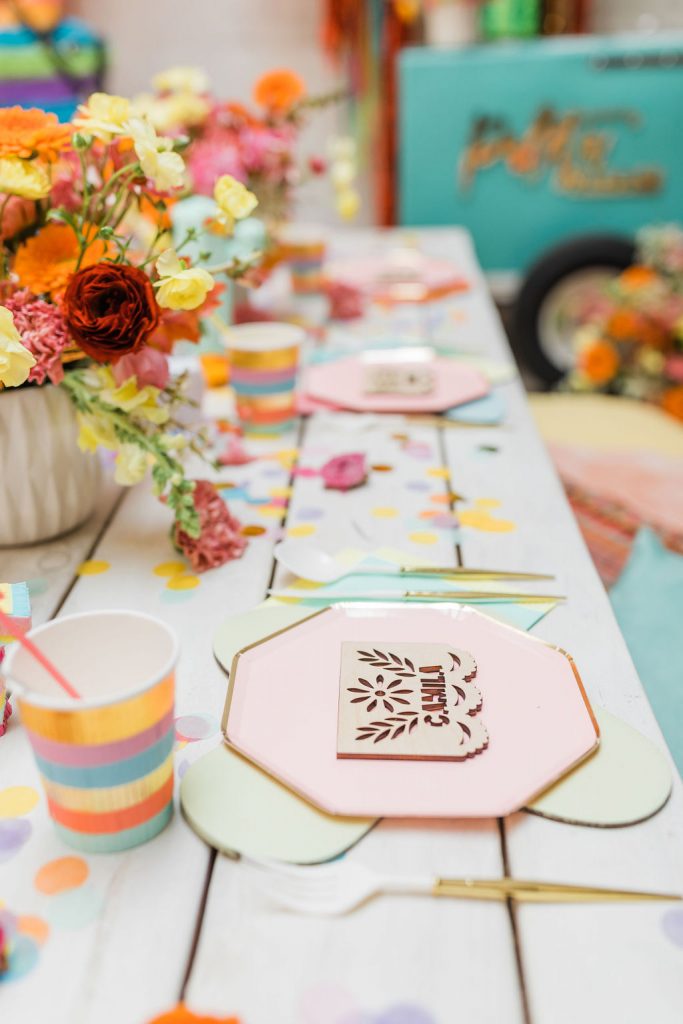 Before the shoot I went to Party City and bought a few piñatas – you could probably go to any party store to get them! But surprisingly Party City has a few gems every once and awhile!!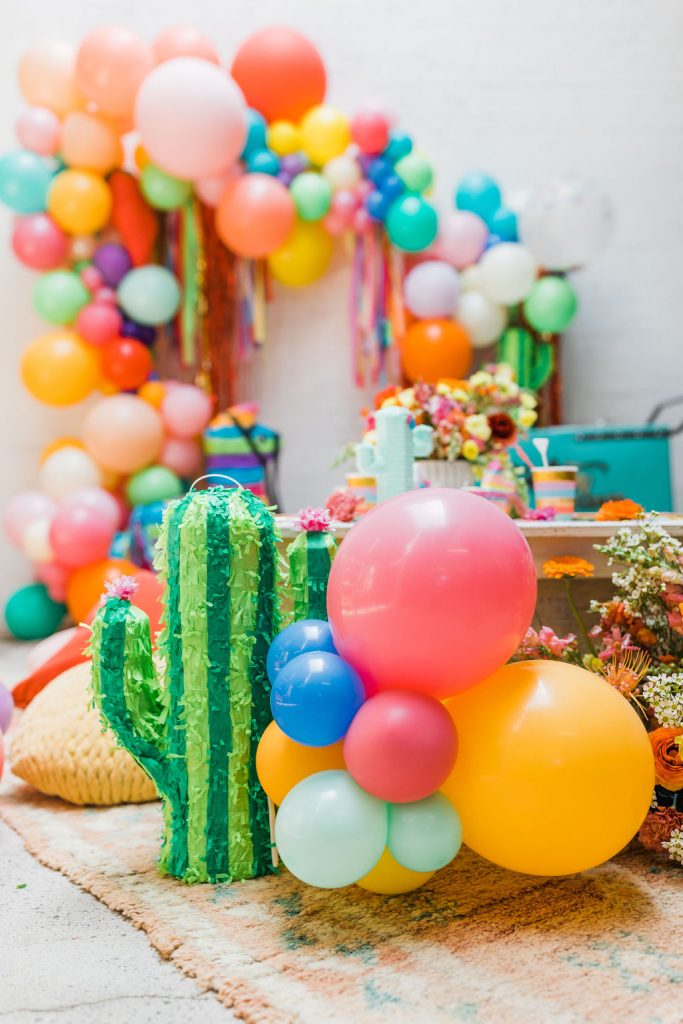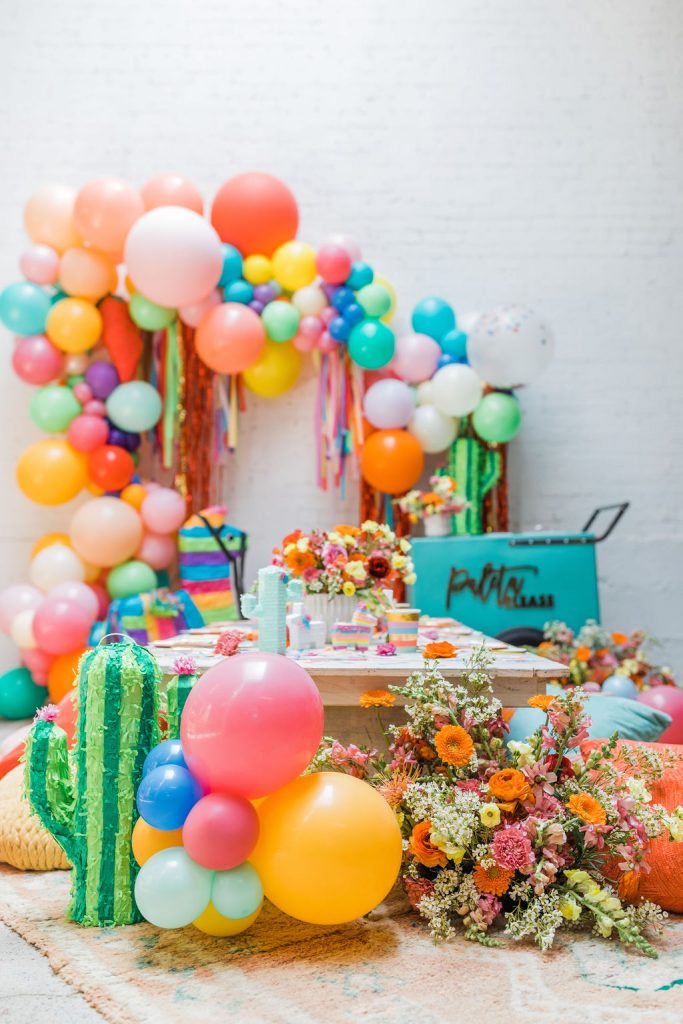 How amazing are these balloons by The Pop Shop?! She is so darn talented!!!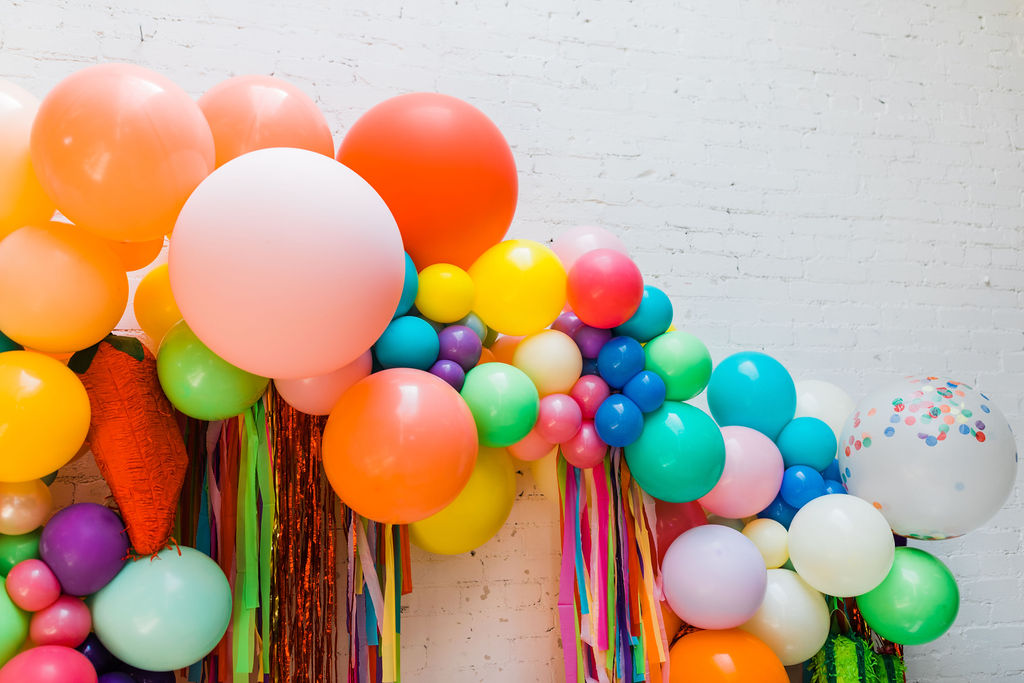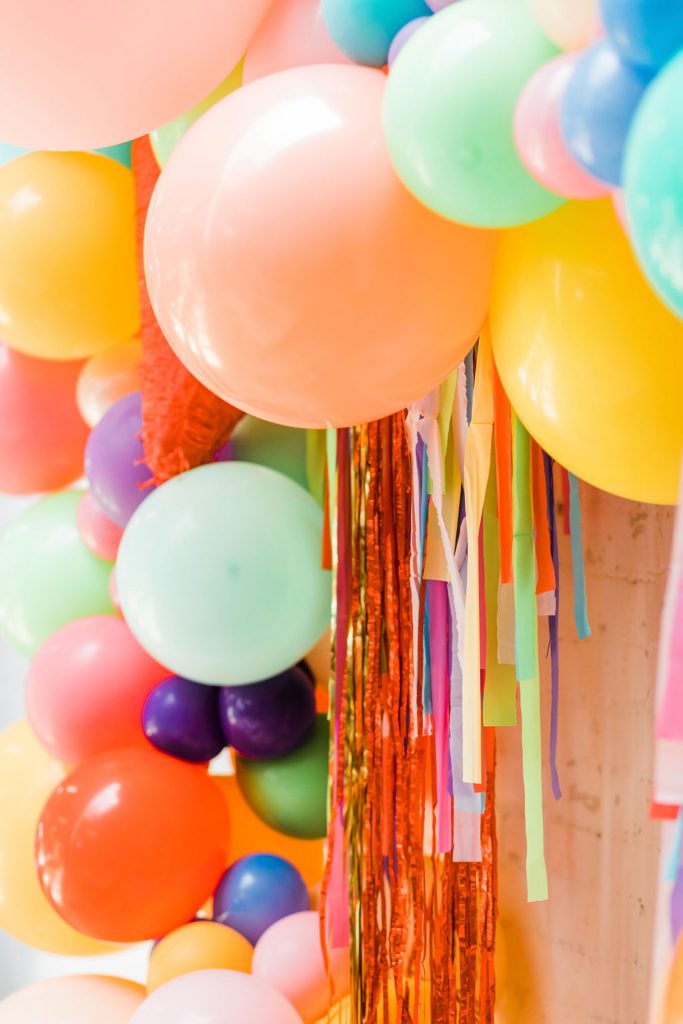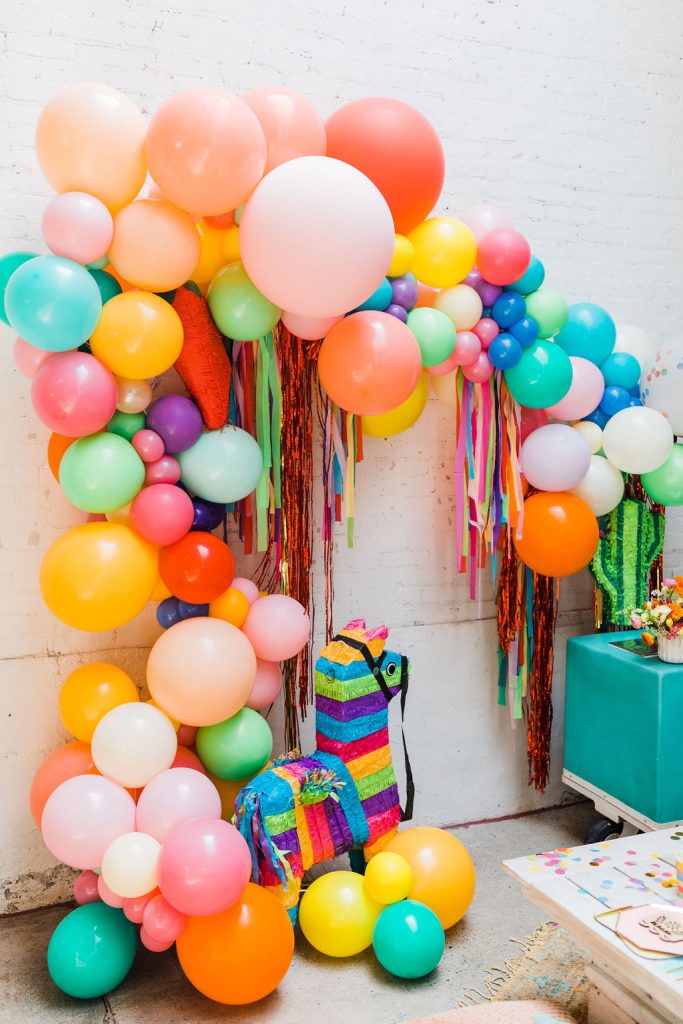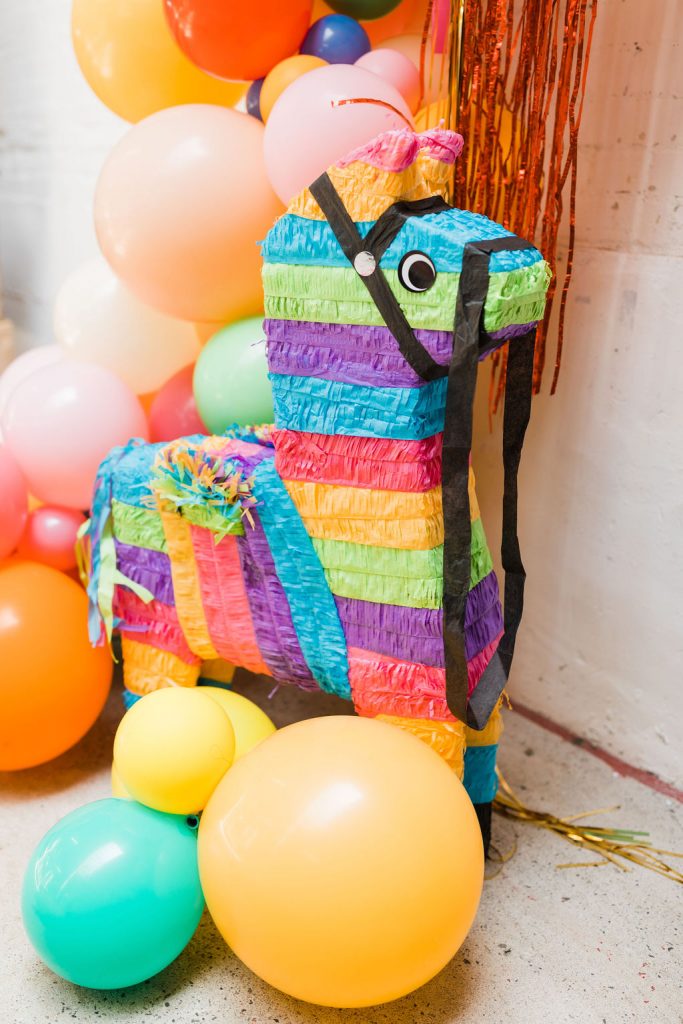 More on this cutie cart later!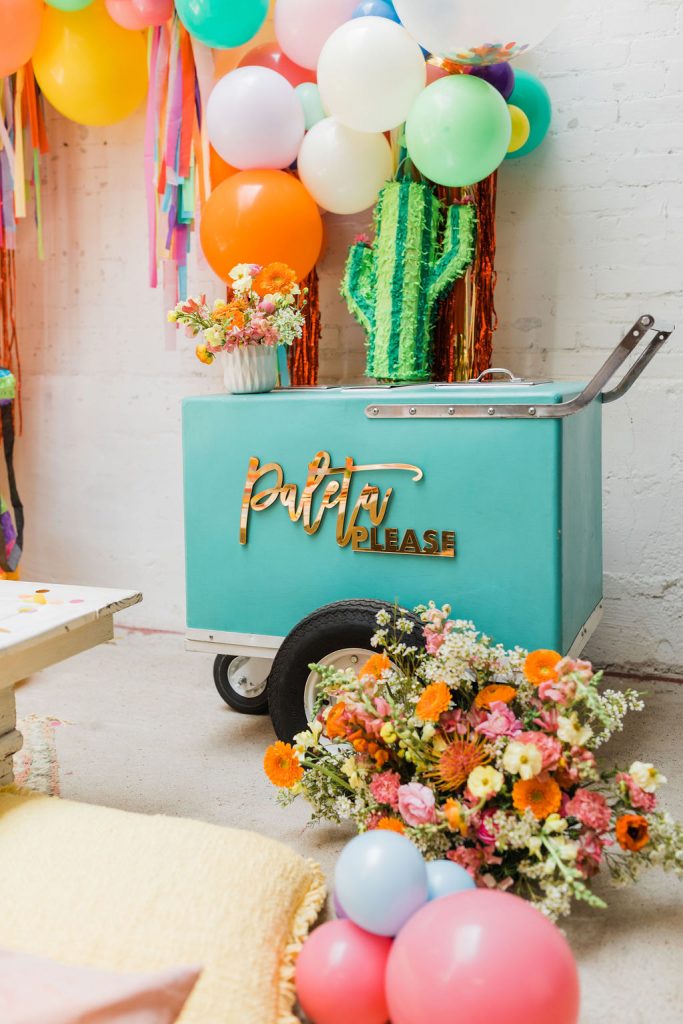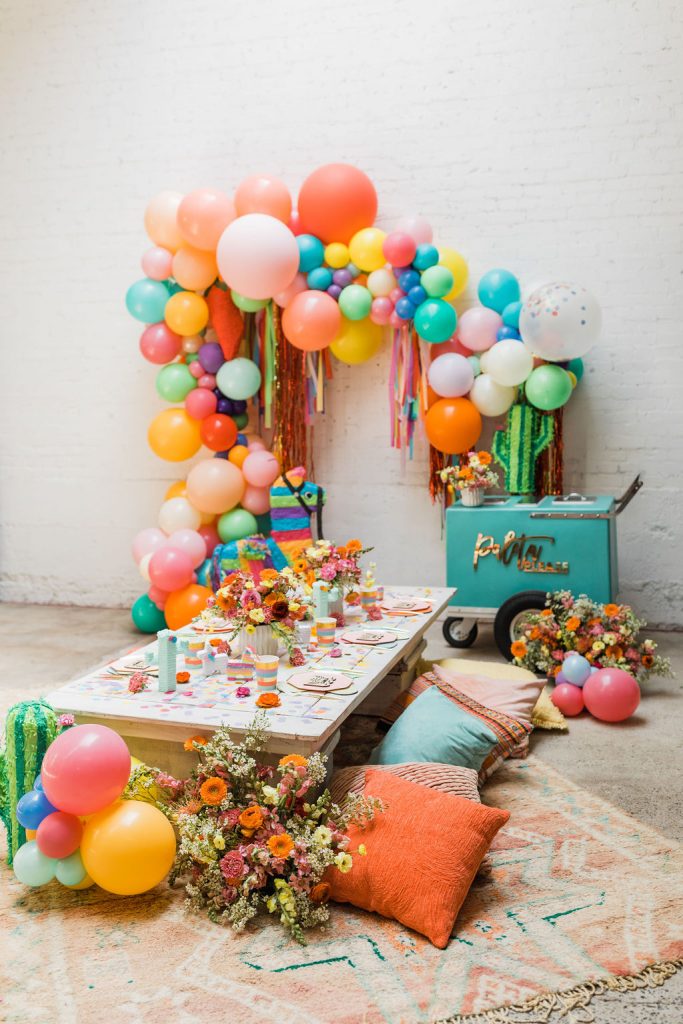 Aren't these floral arrangements by Sprig and Spring perfection?!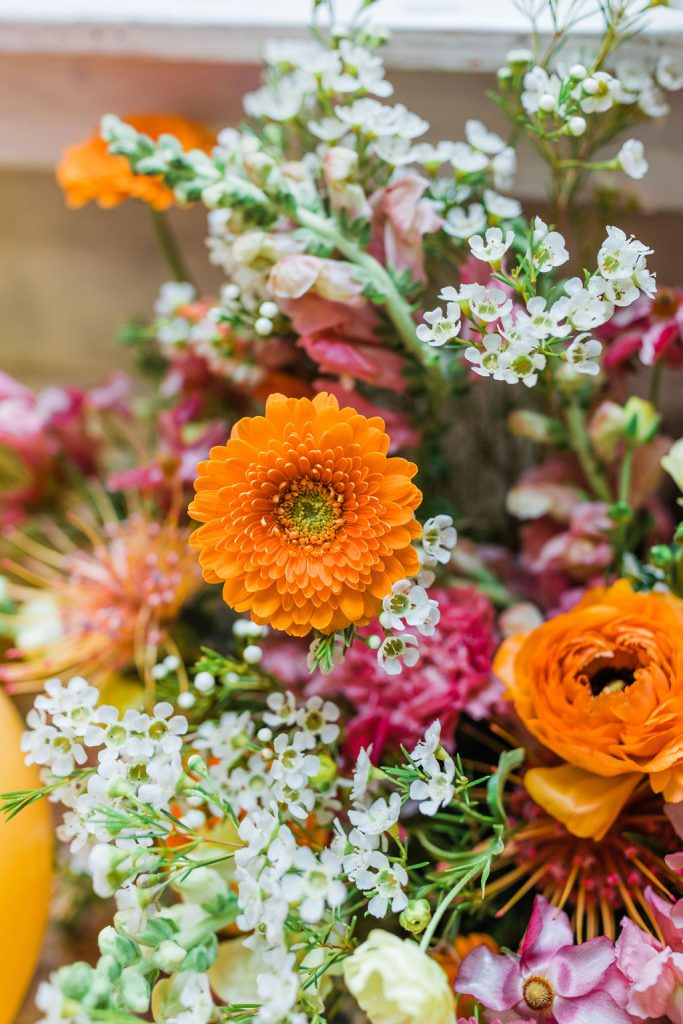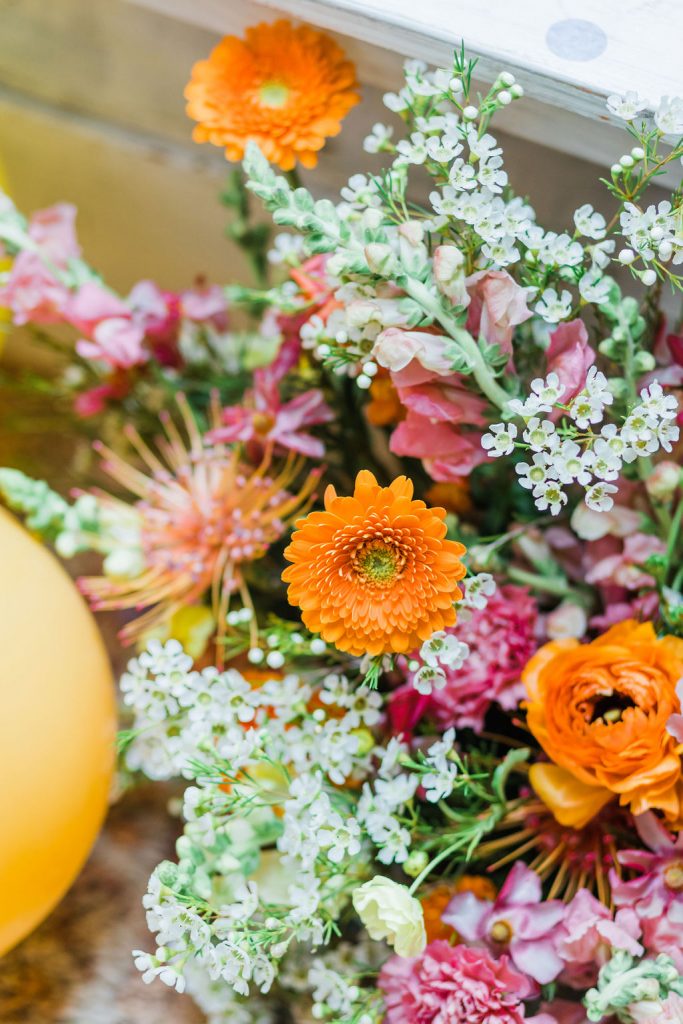 How much fun is this table?! YES!!!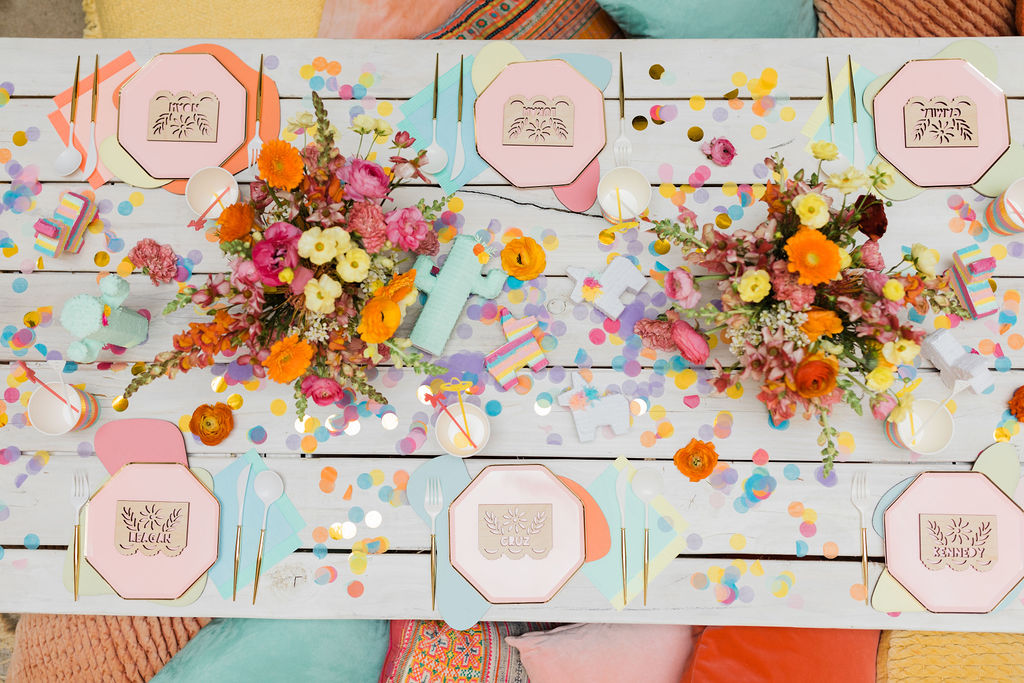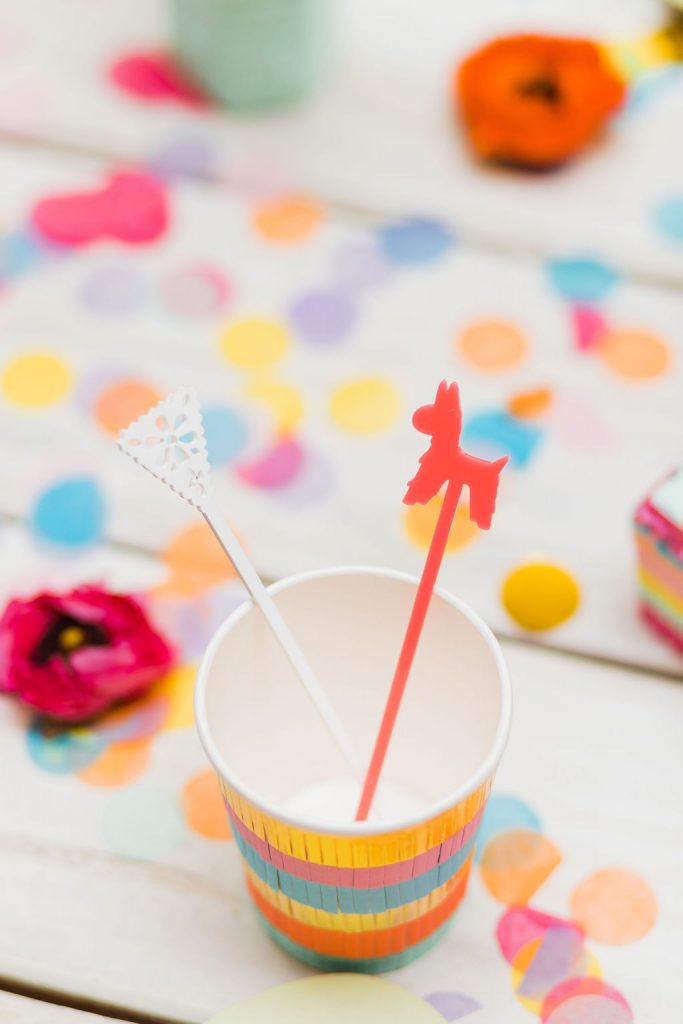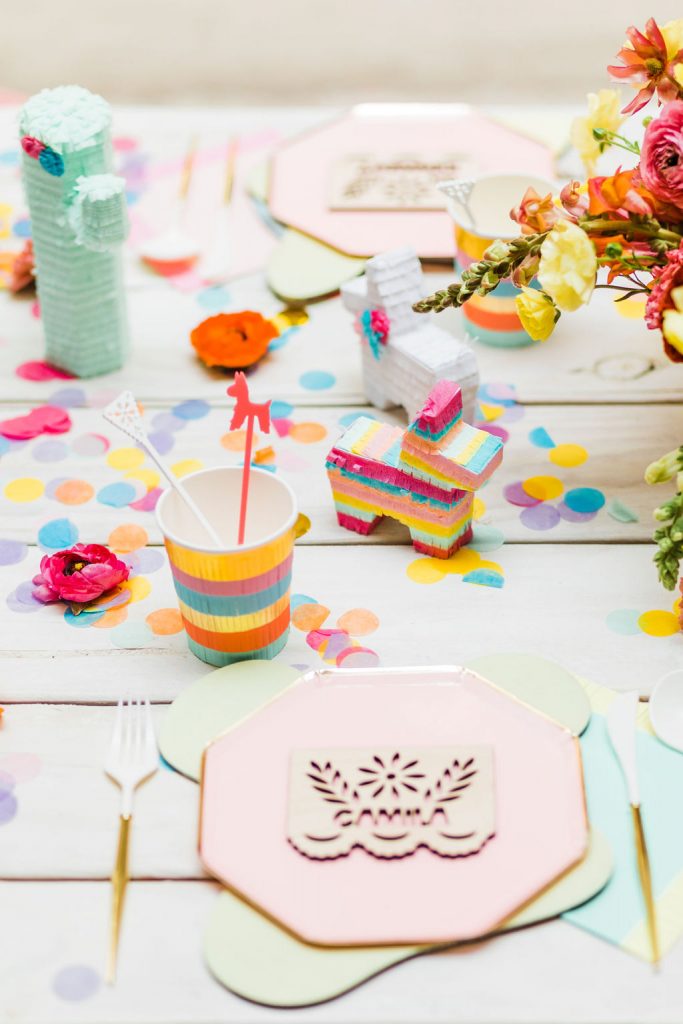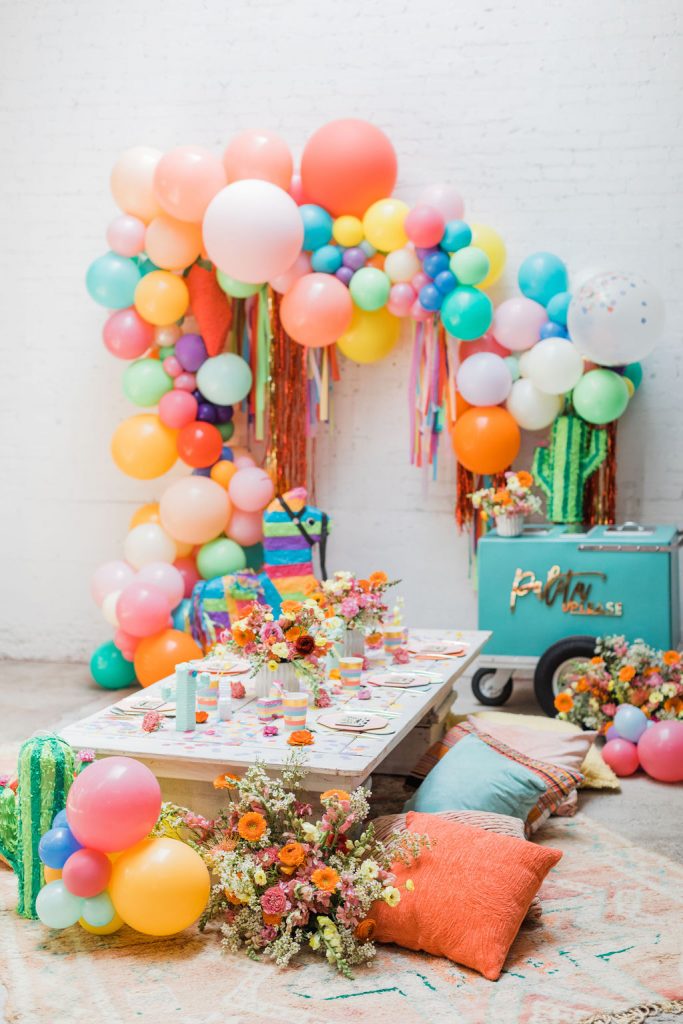 Let's add in some cute kiddos!!! These littles are looking adorable in their Chaser Kids gear and The Daydream Republic accessories!!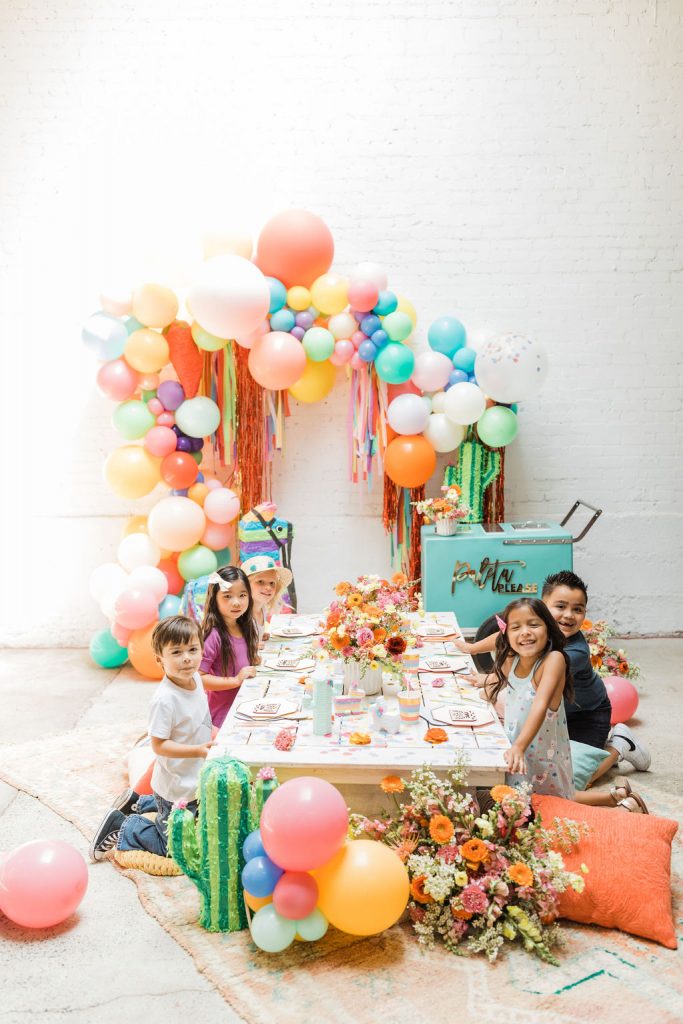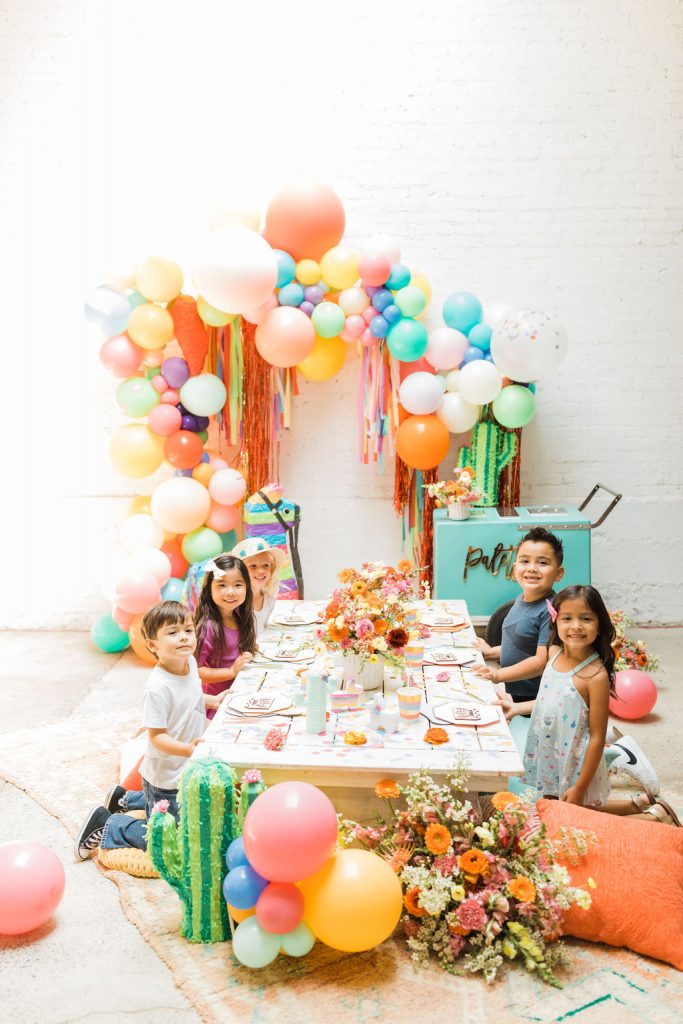 Each and every one of these cuties were amazing!! And they had a blast together, which makes it all worth it!!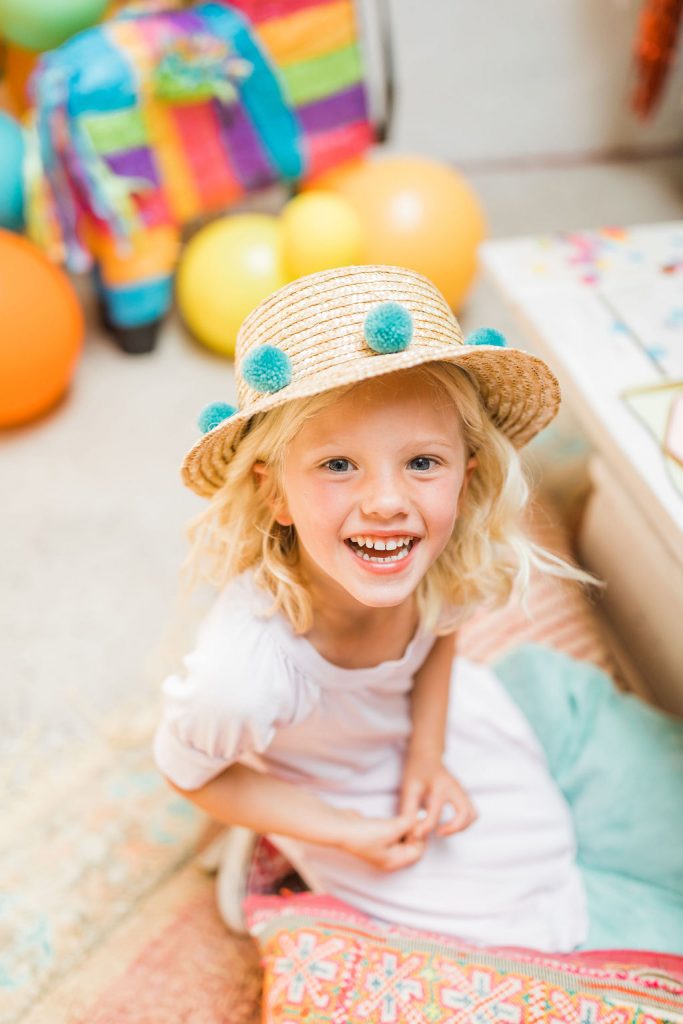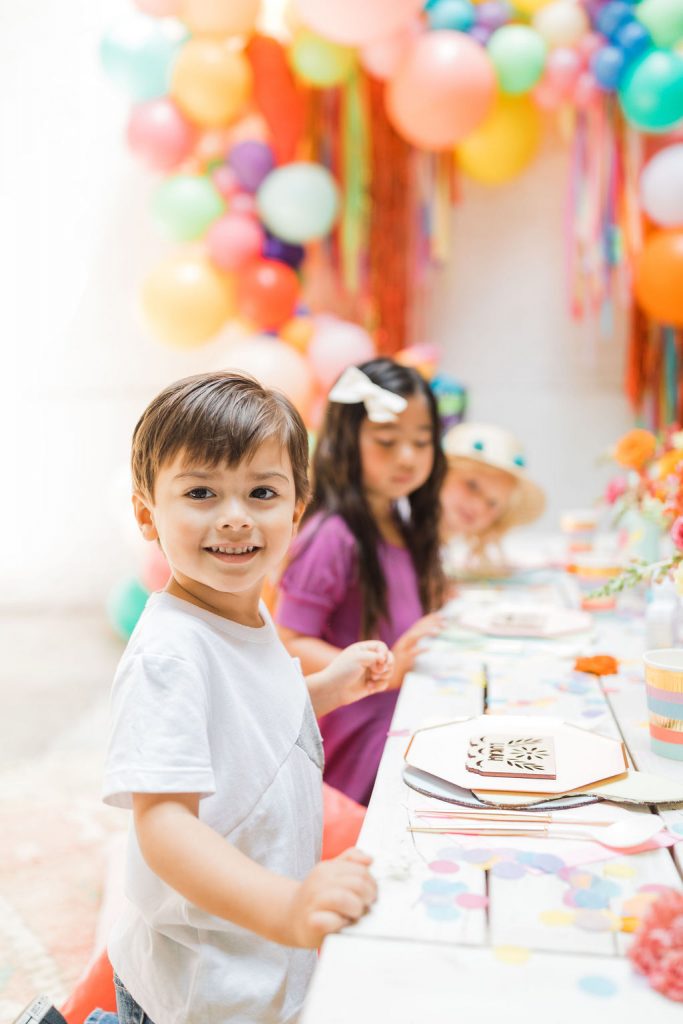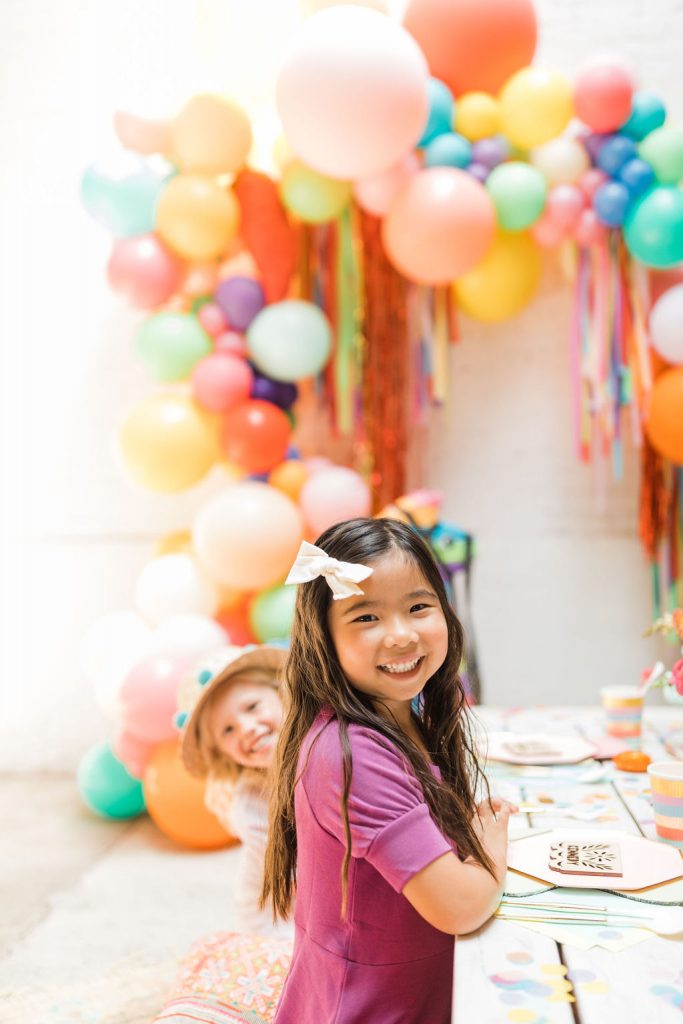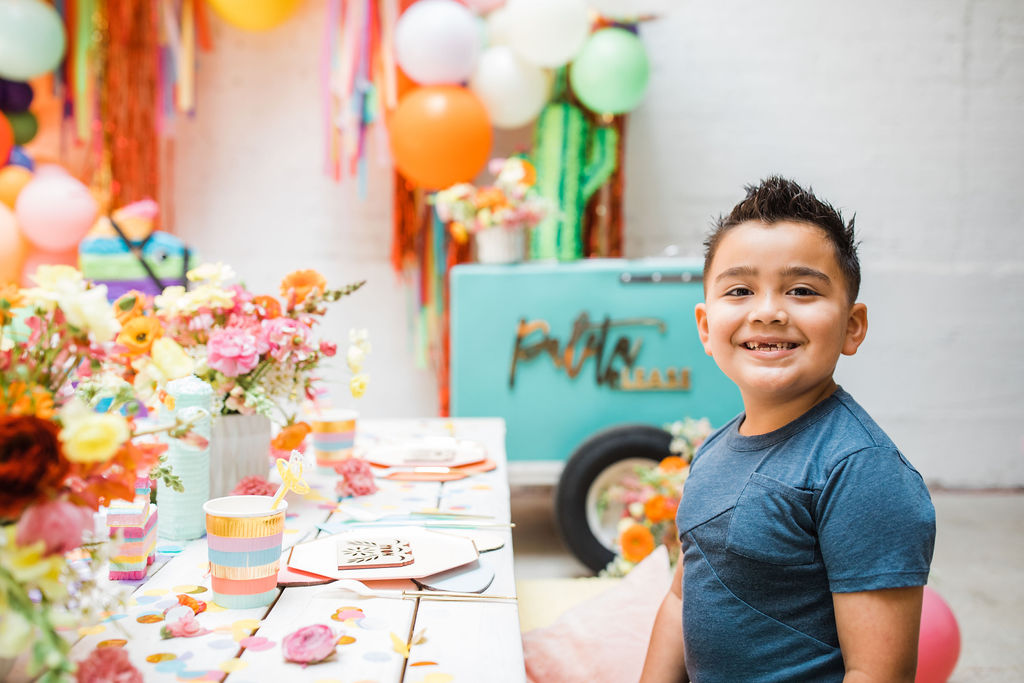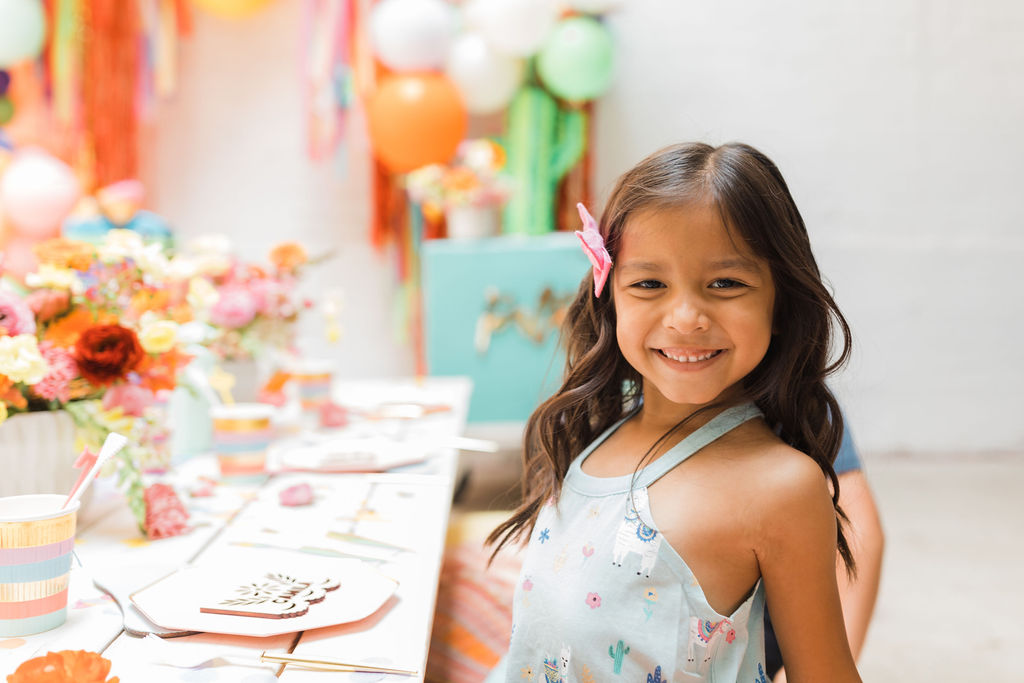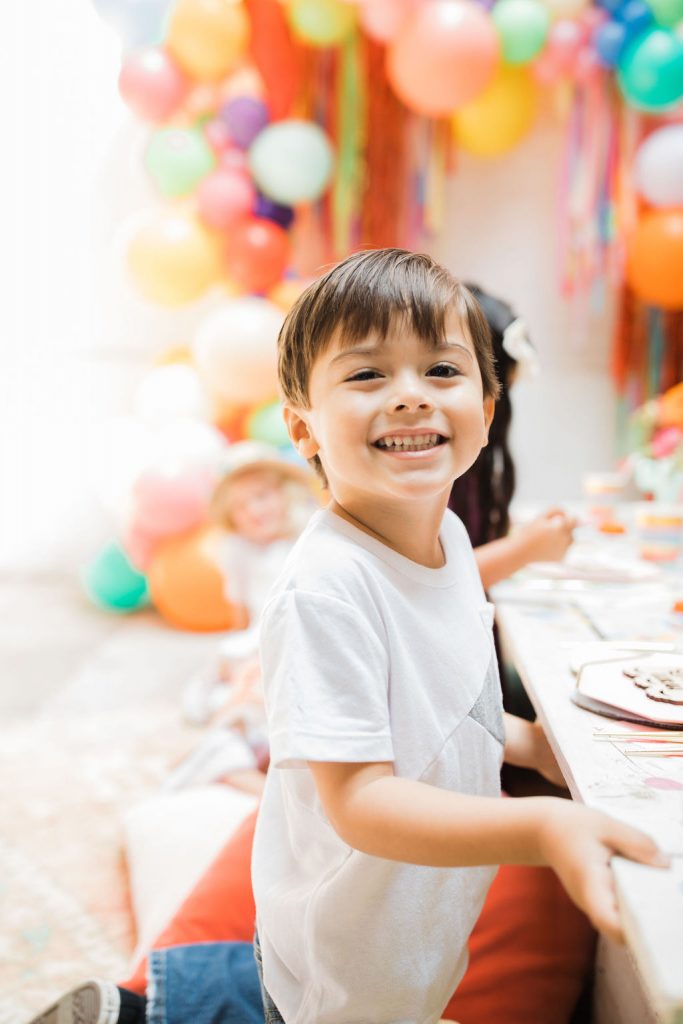 Like I said, it's always fun to celebrate ALL the holidays with your kiddos, while also teaching them about different cultures!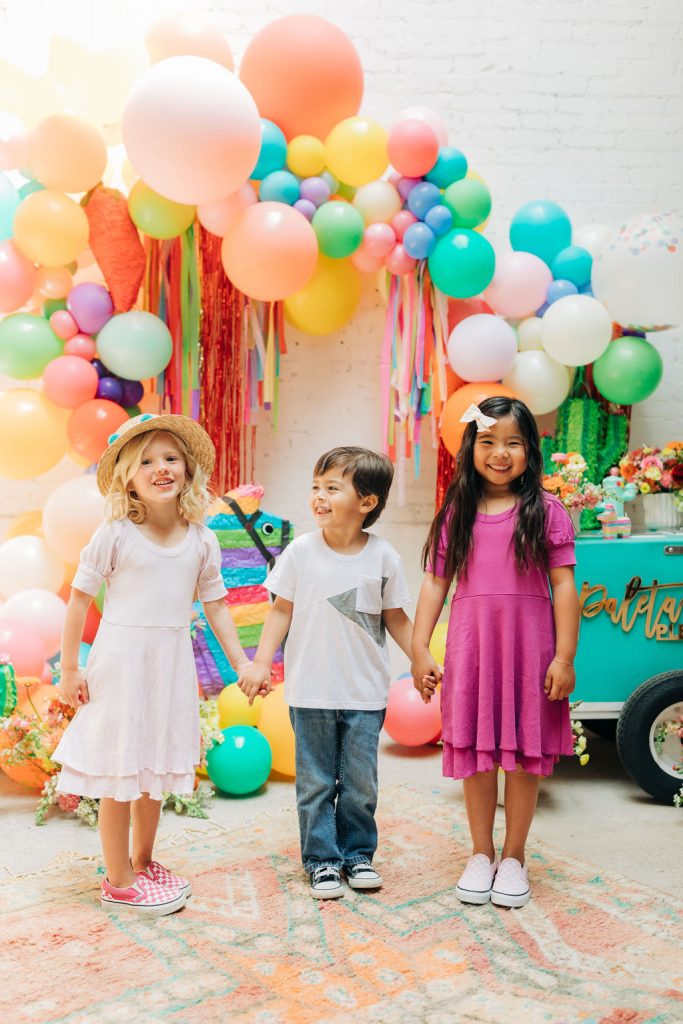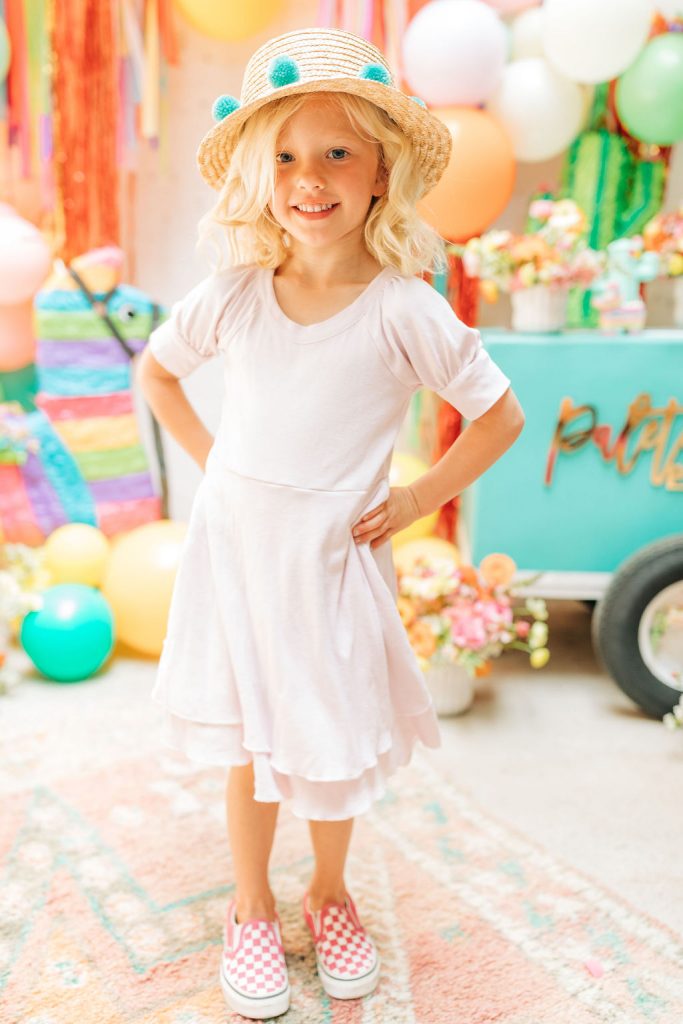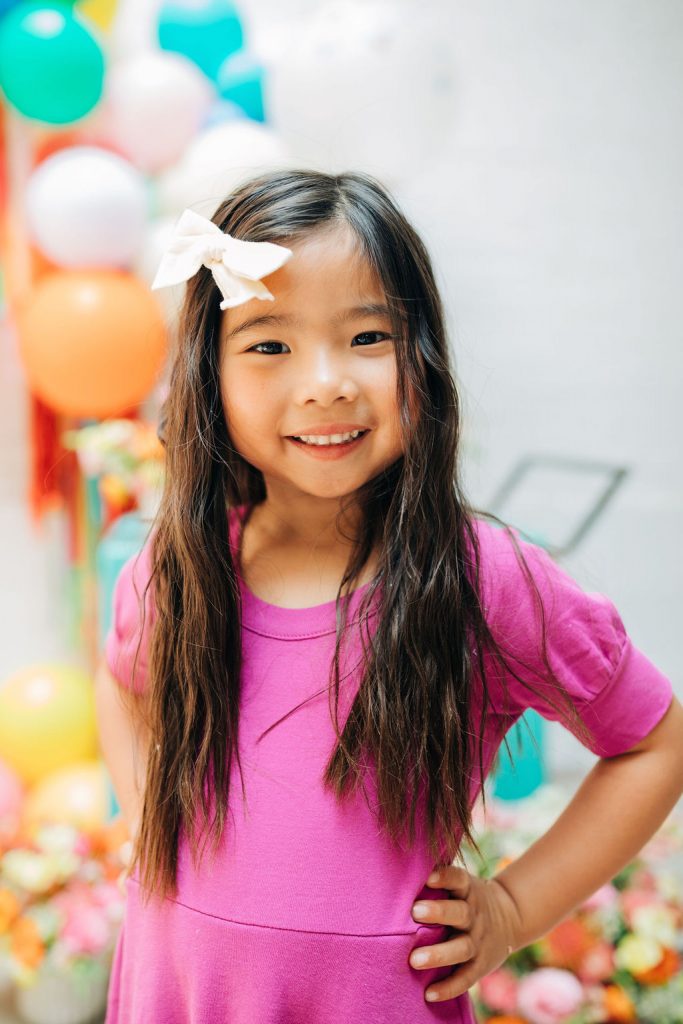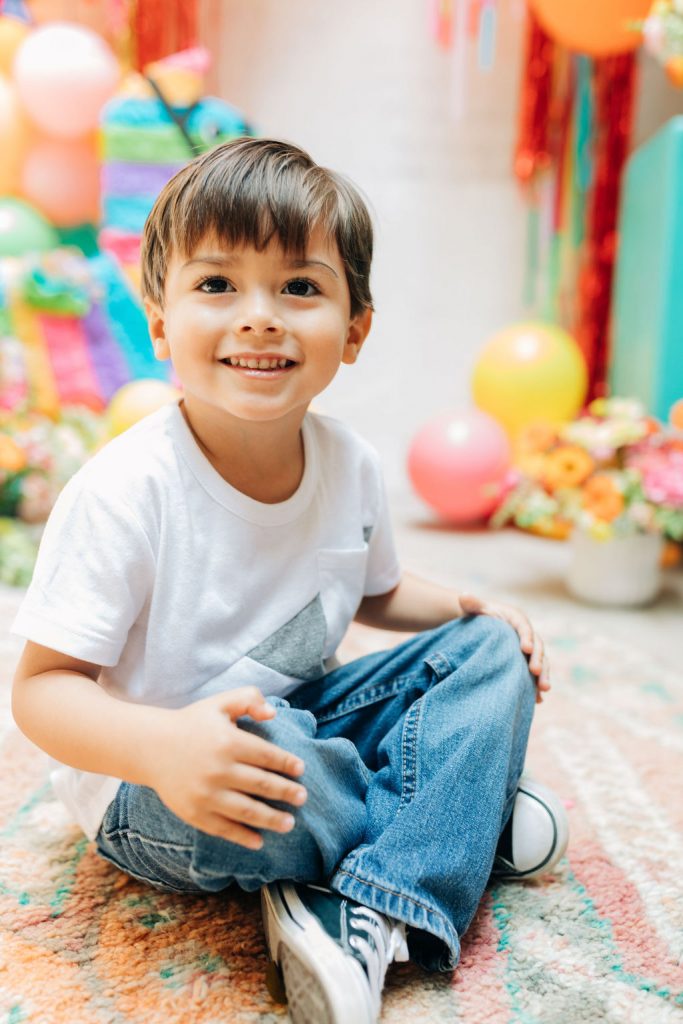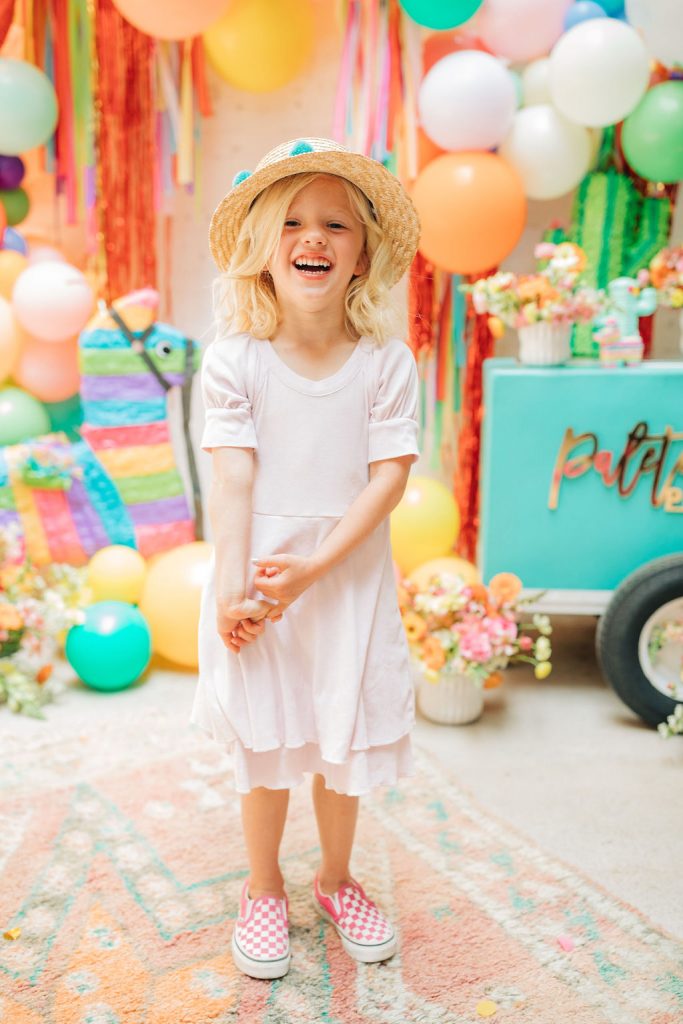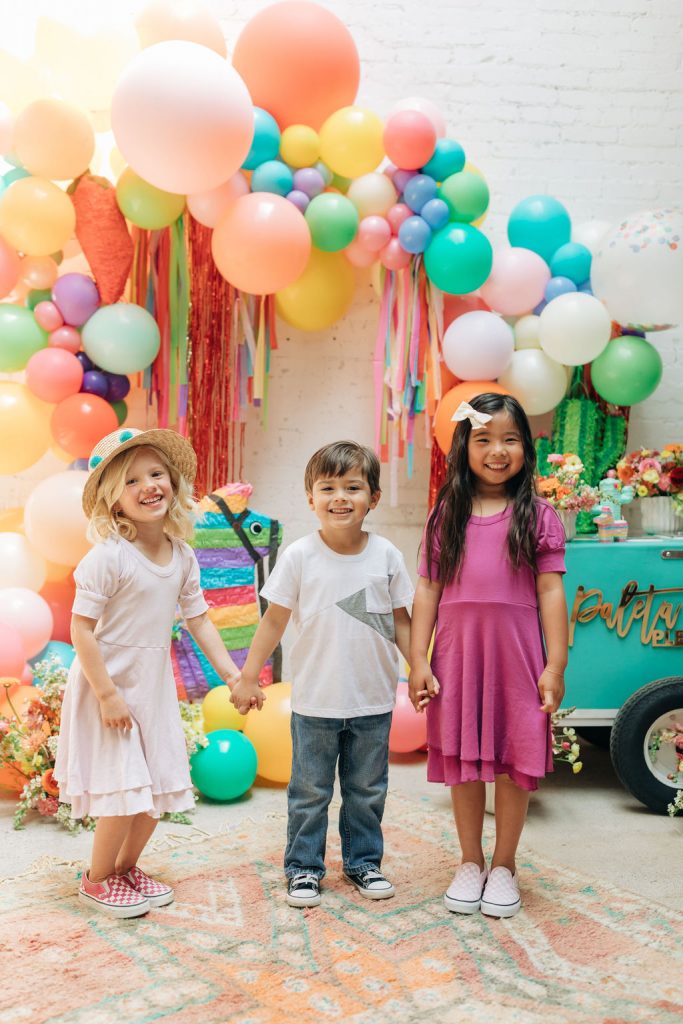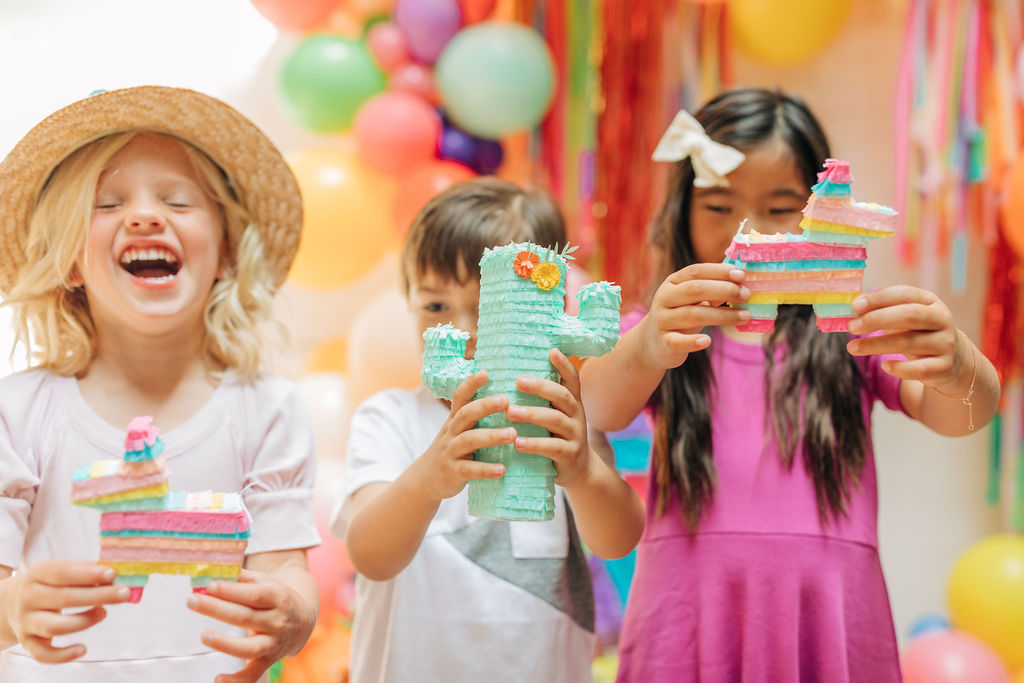 These two are little god-cousins! They were so cute together!!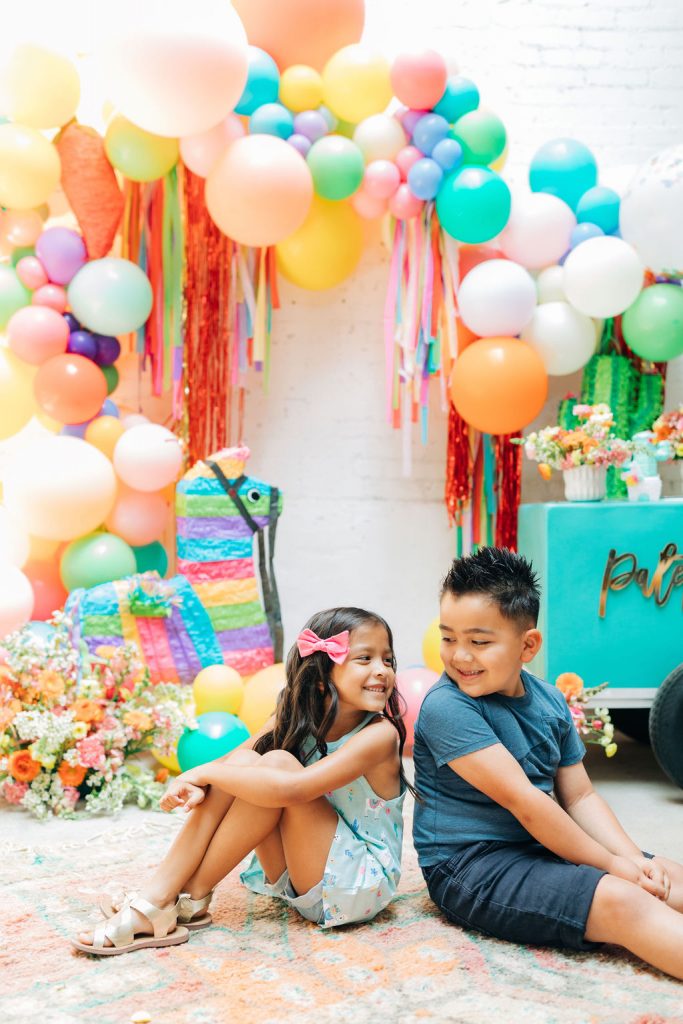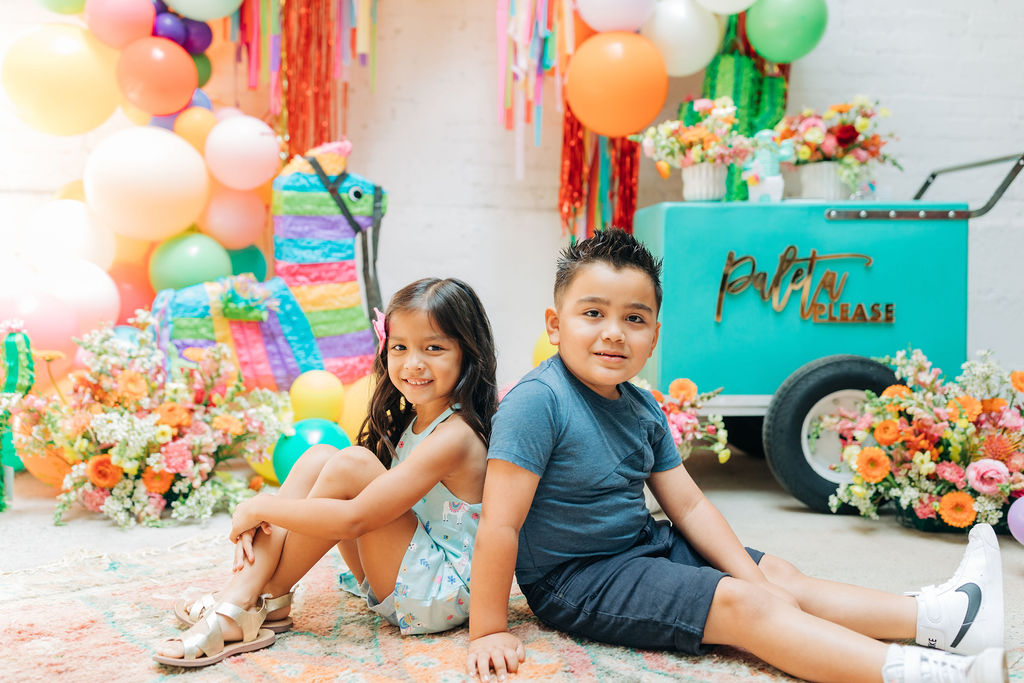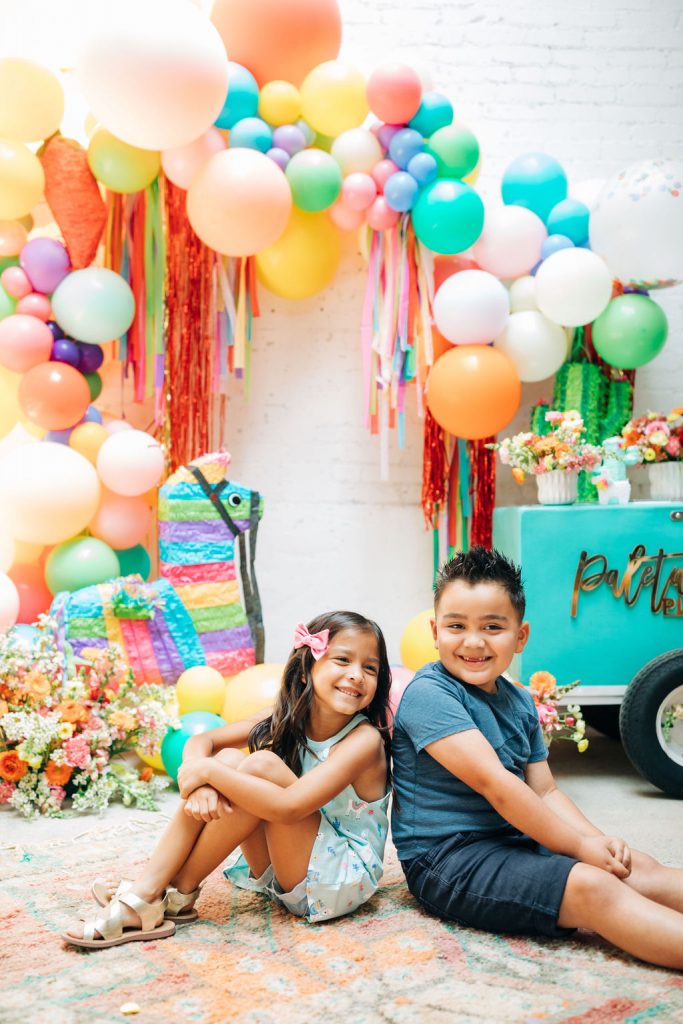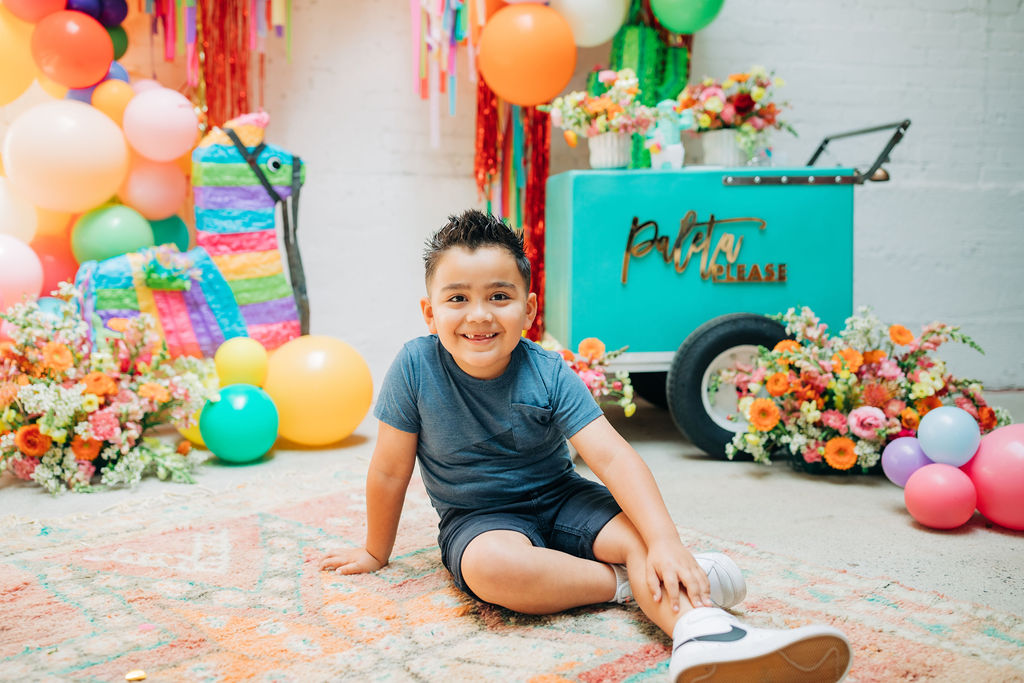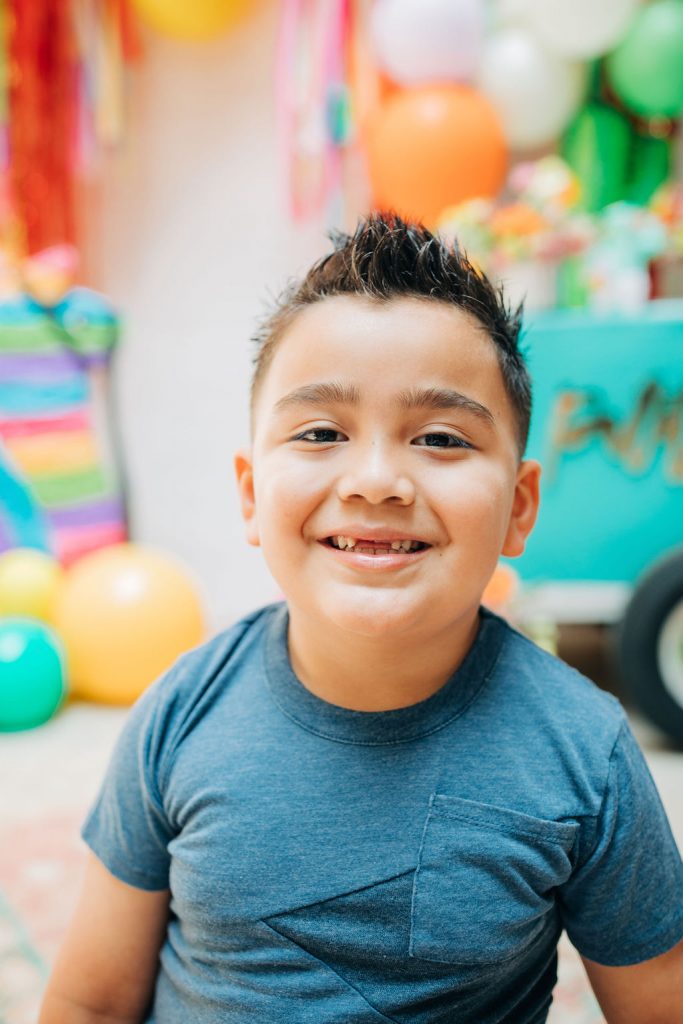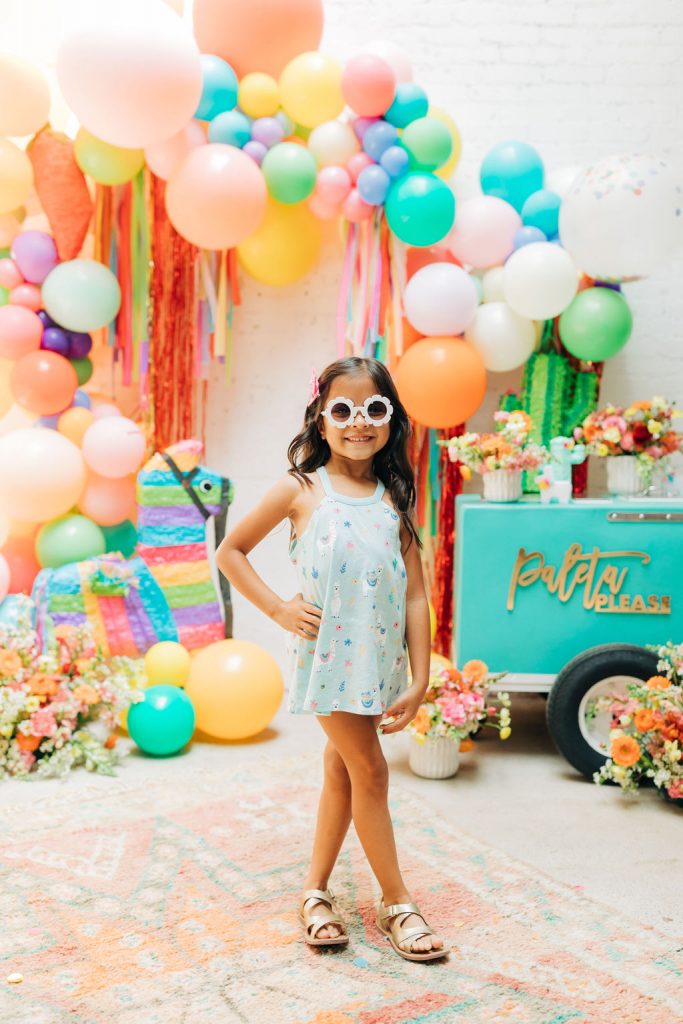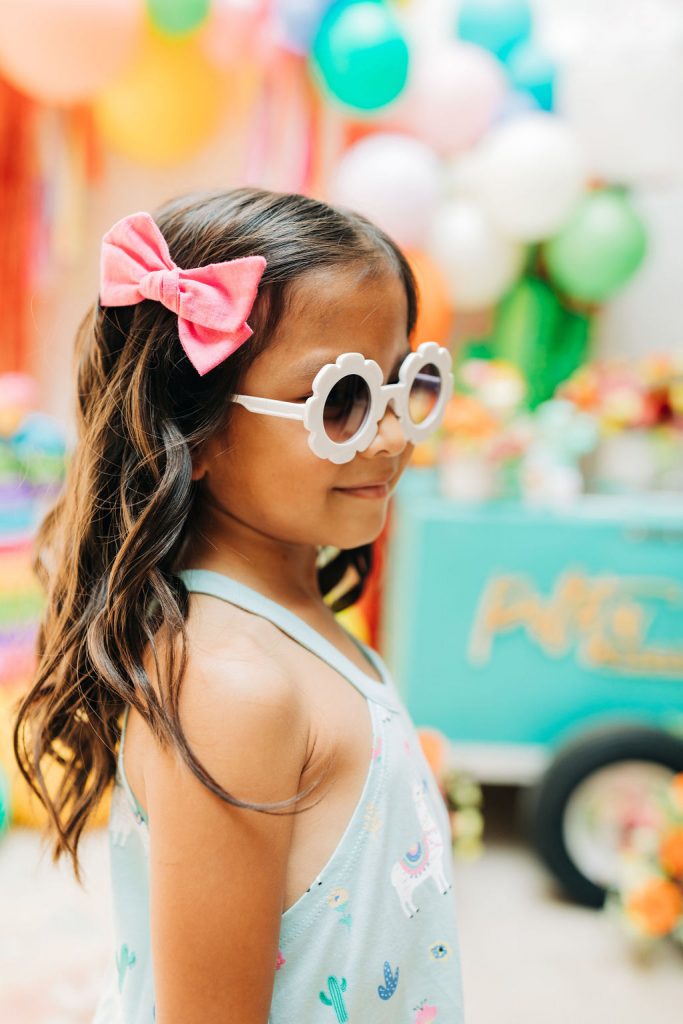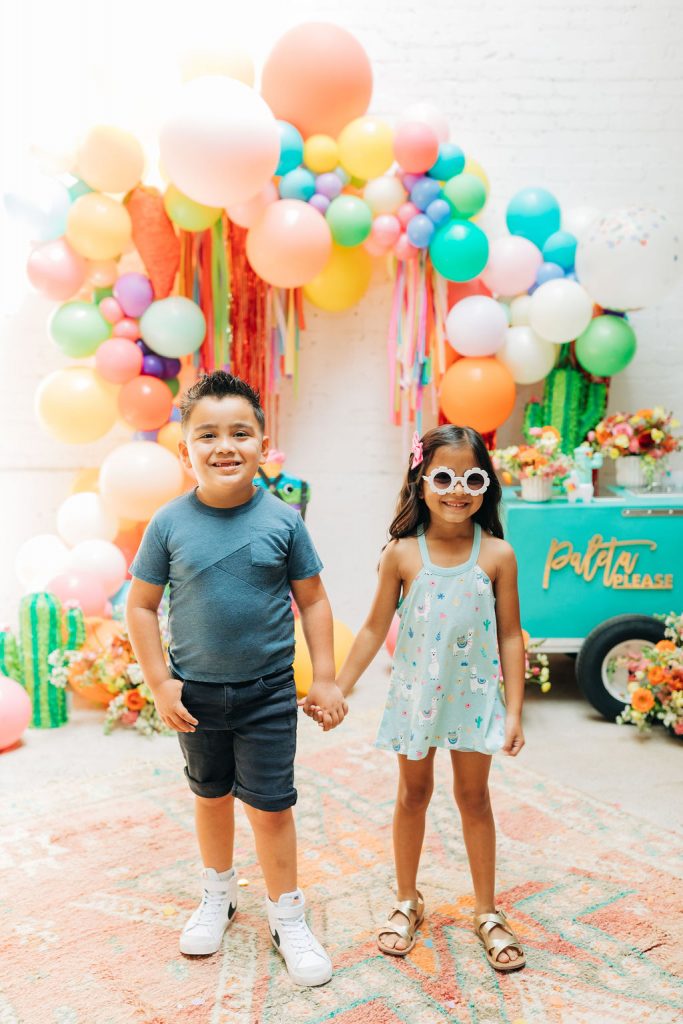 One of my favorite details about this shoot was this adorable sign Poppy Jack Shop made. It's what's on the inside that counts – so true and so sweet!!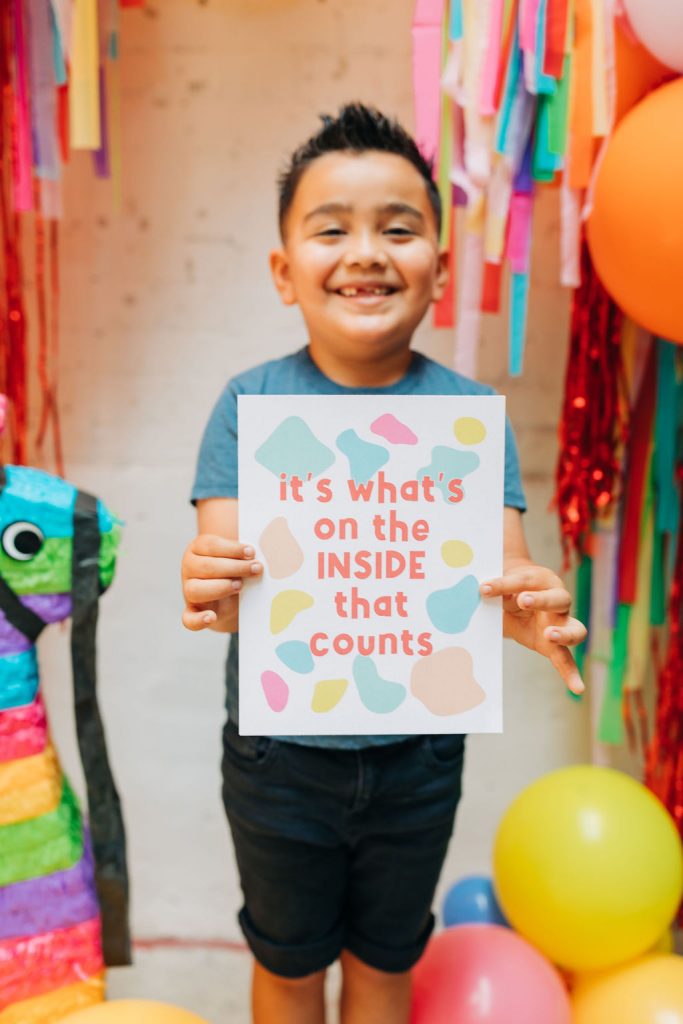 Onto Dessert!!! Every kid's favorite part!!! And of course, Sugar Crush Sweets went all out on this one!!! I mean the detail on everything guys – the cake, the fringe cookies, the cactus macarons! It was almost to much cuteness and talent to handle!!!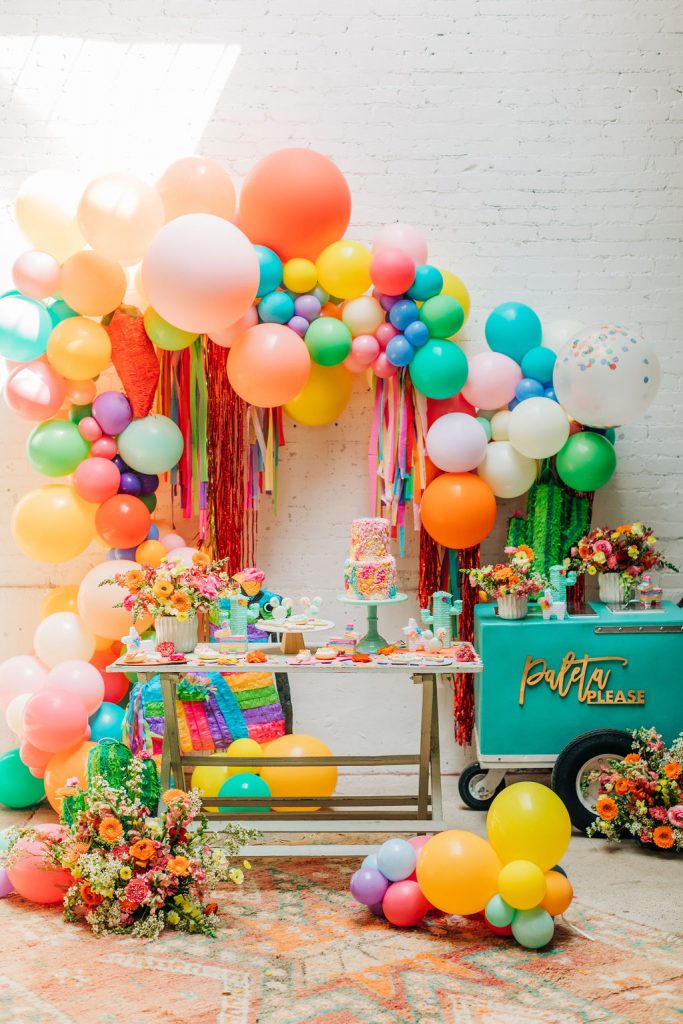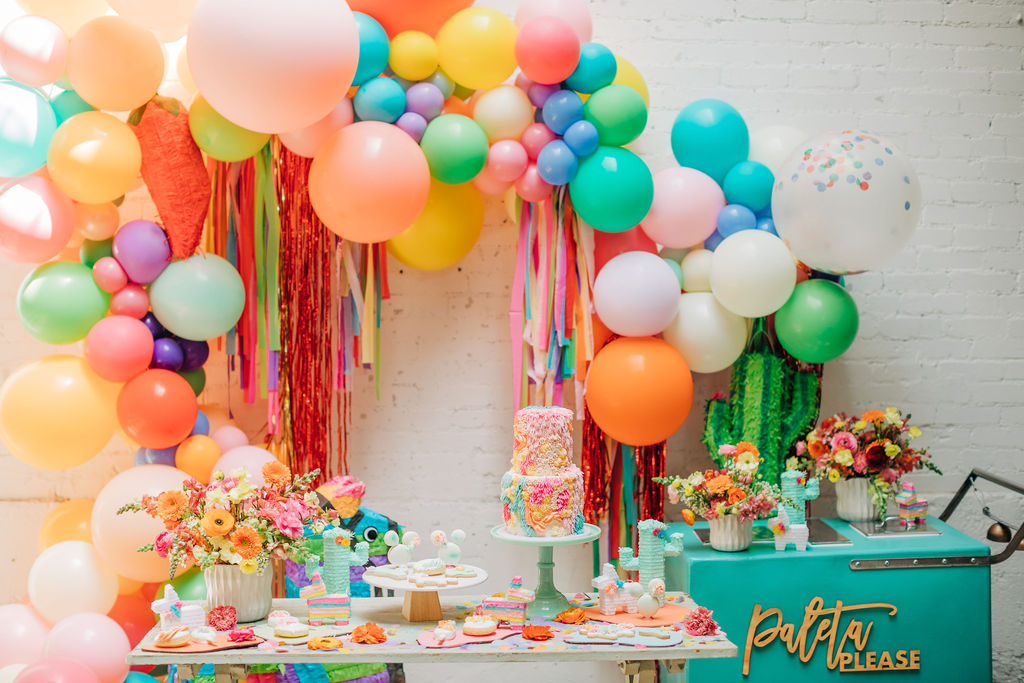 We also had the cutest paleta cart from our friends at Paleta Please! We also used them in our Selena shoot, but they have this amazing turquoise color I couldn't pass up. And guess what, the paletas were the kid's favorite!!!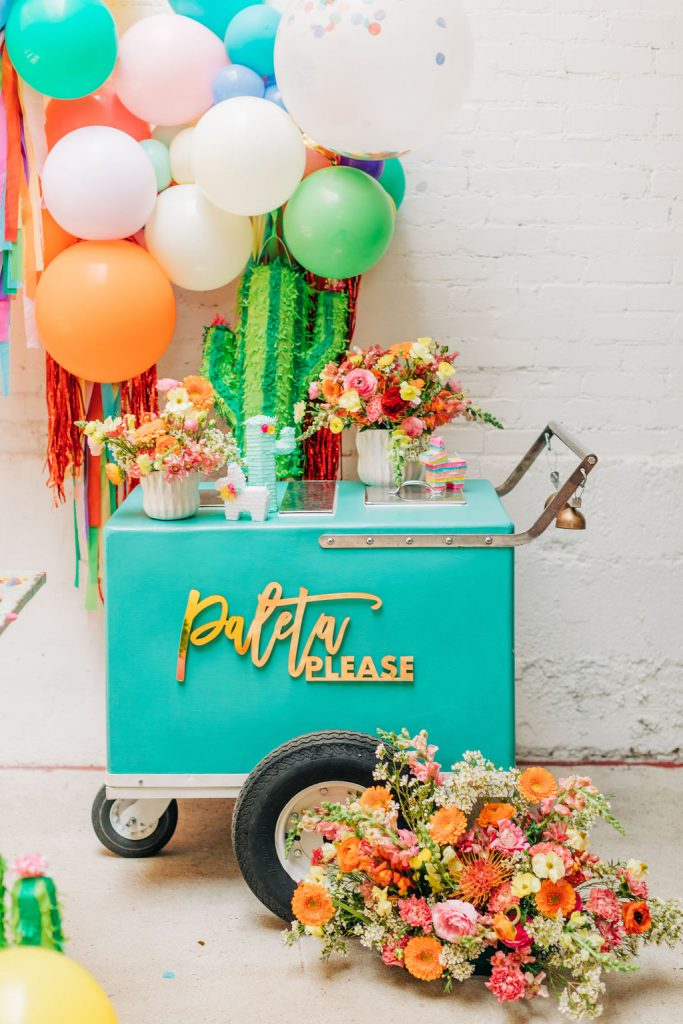 Like I said, the detail is just amazing on everything! Diana at Sugar Crush is just so talented!! Check it out..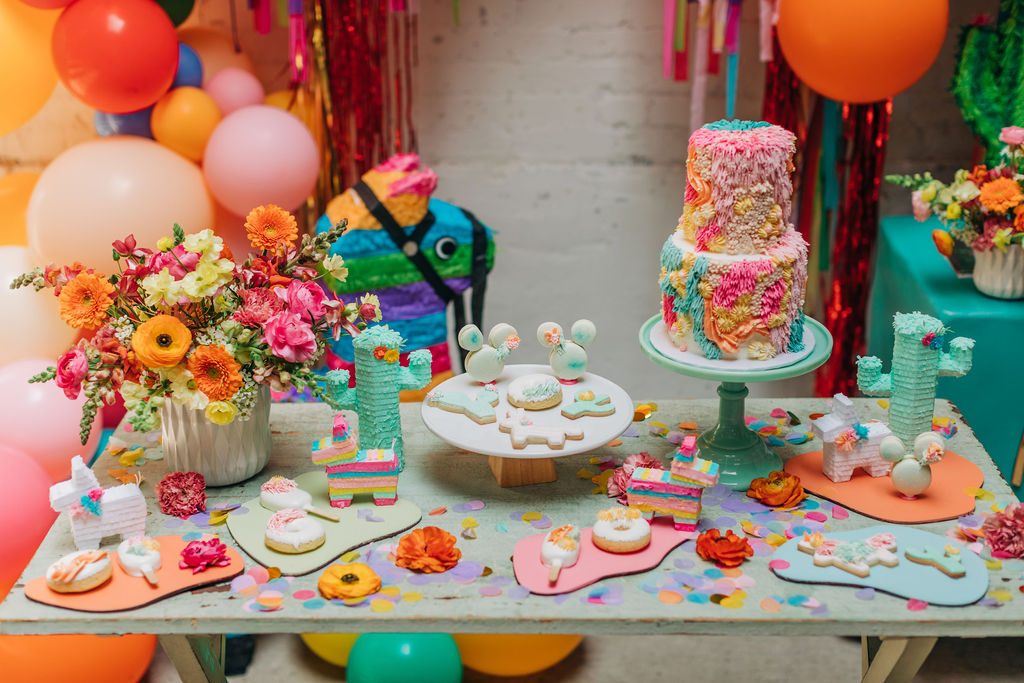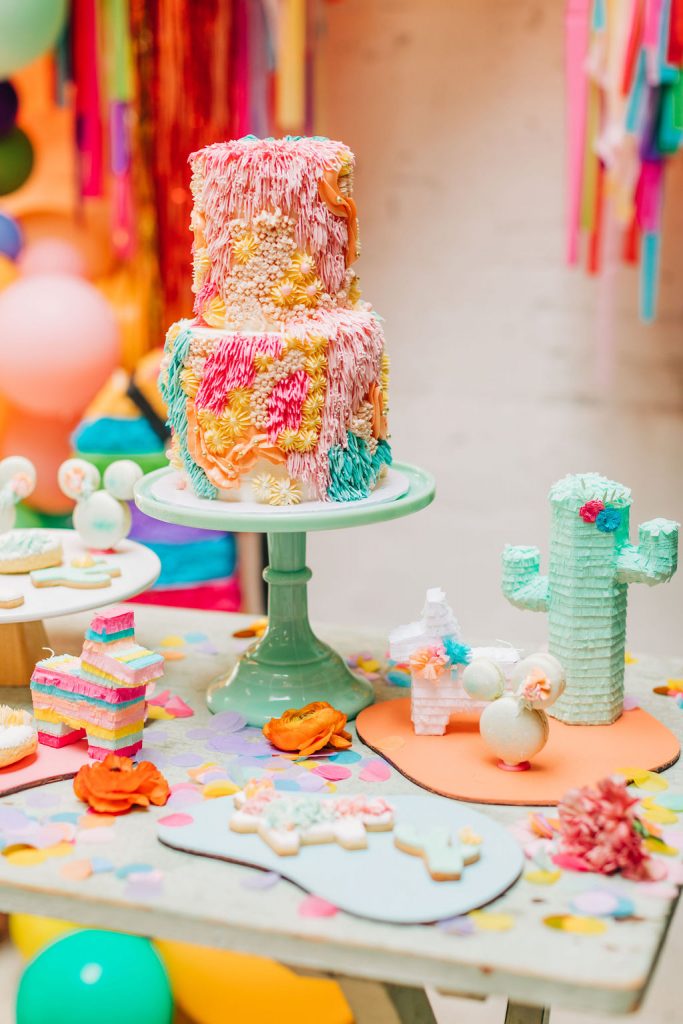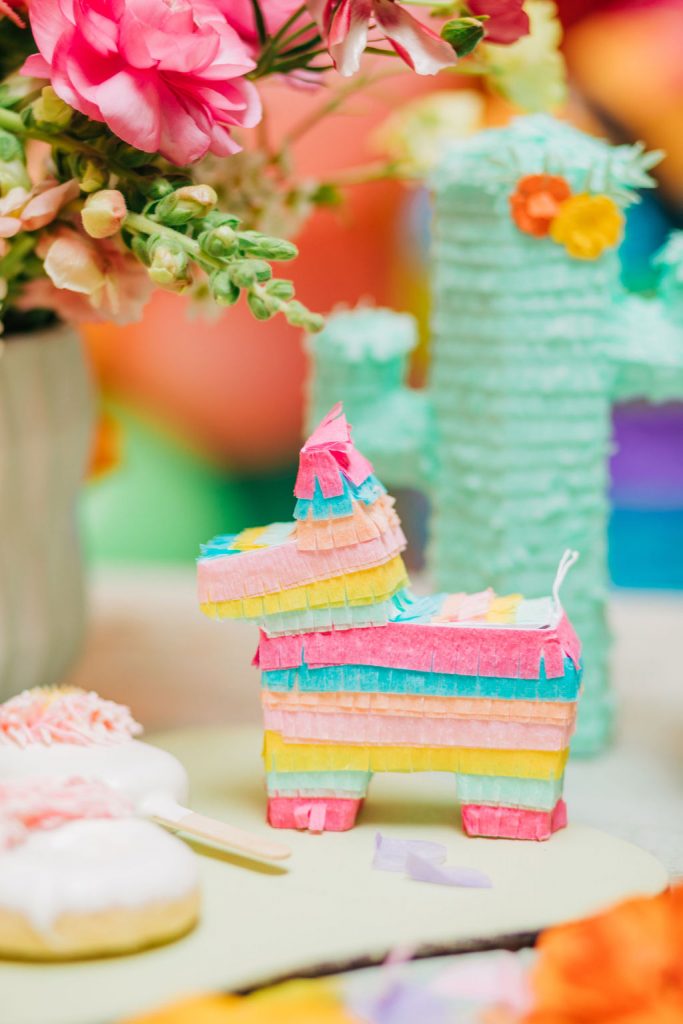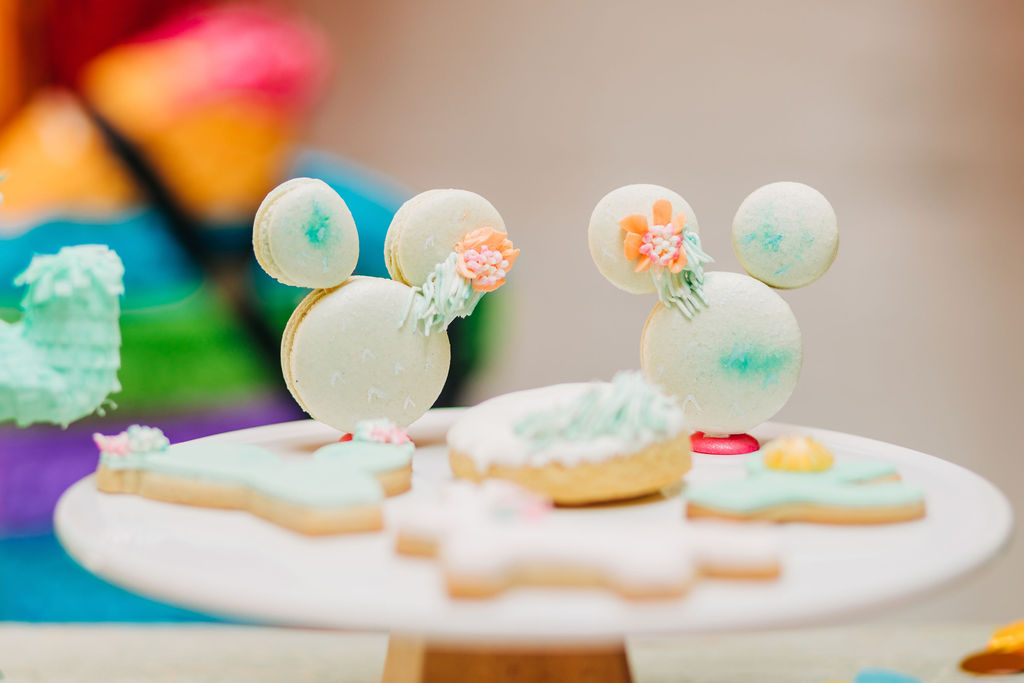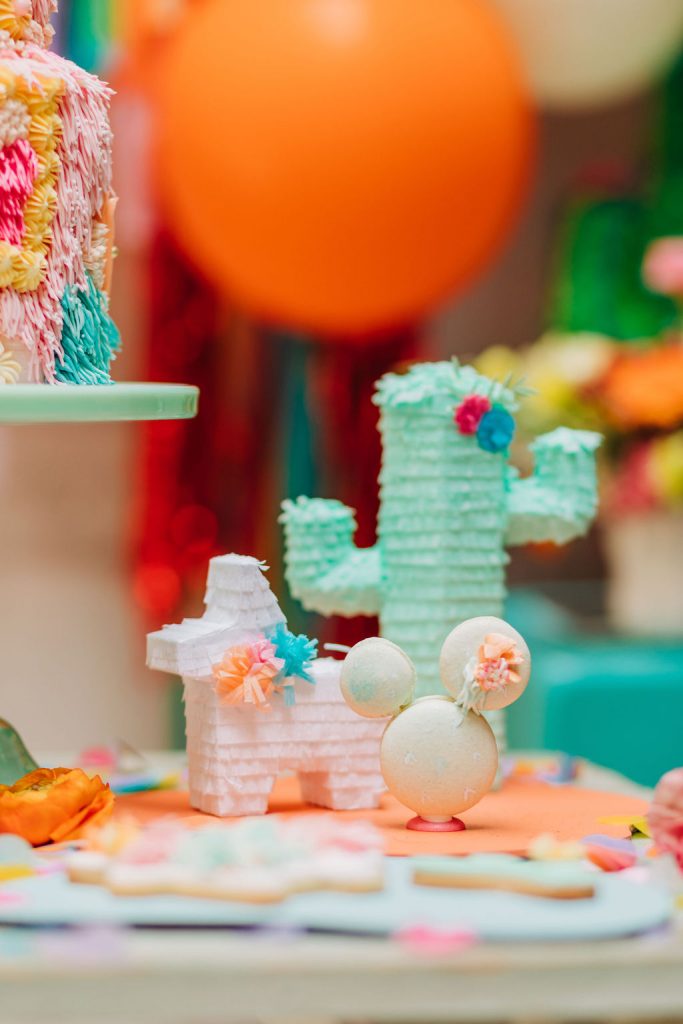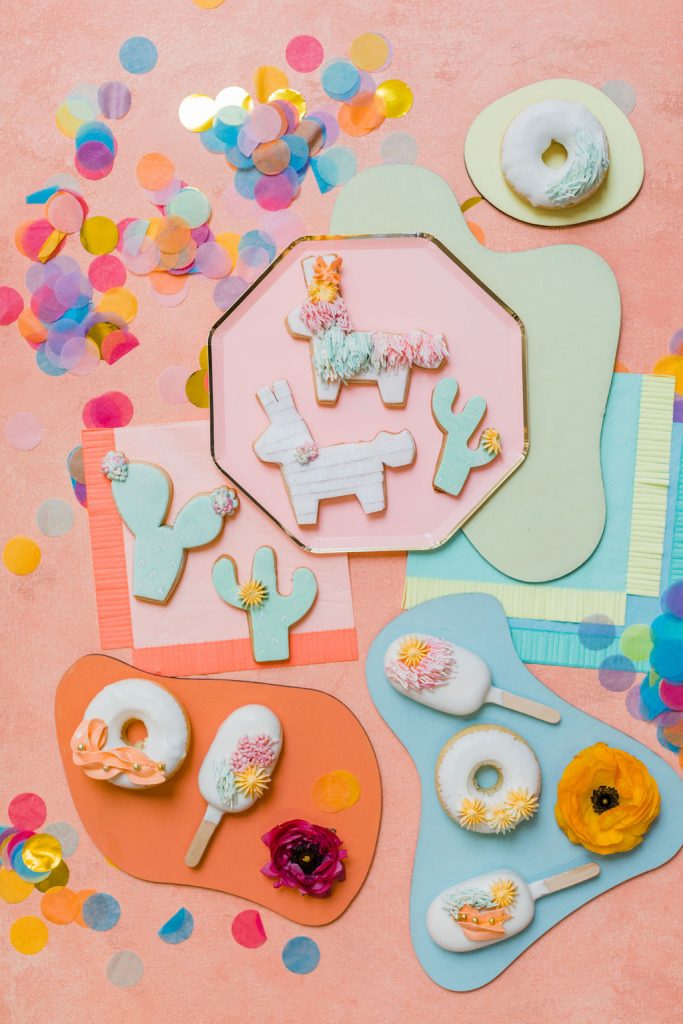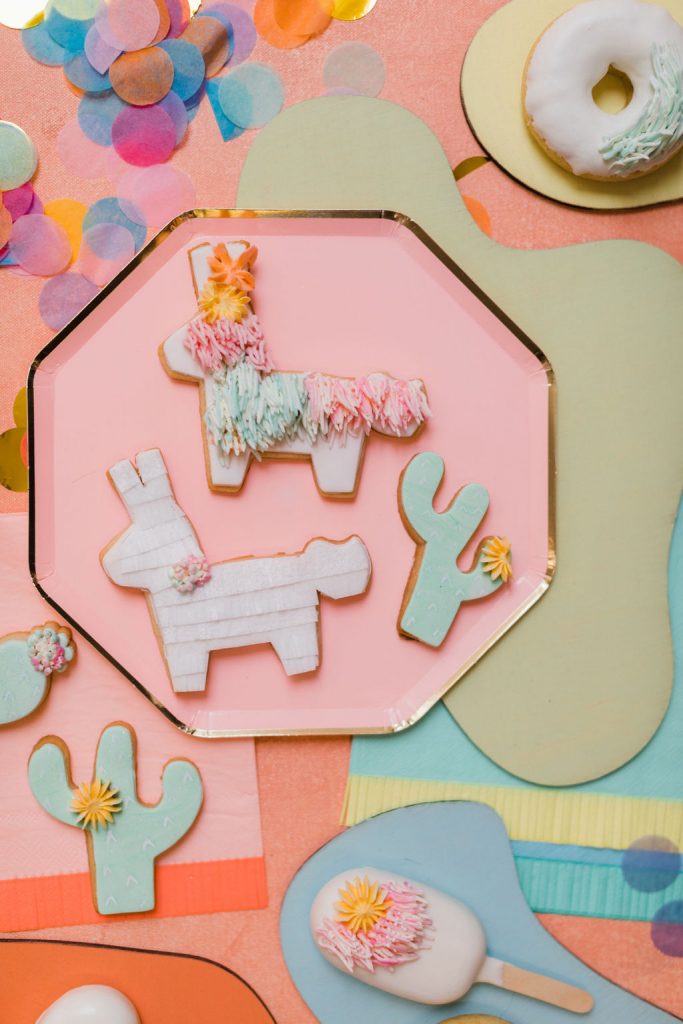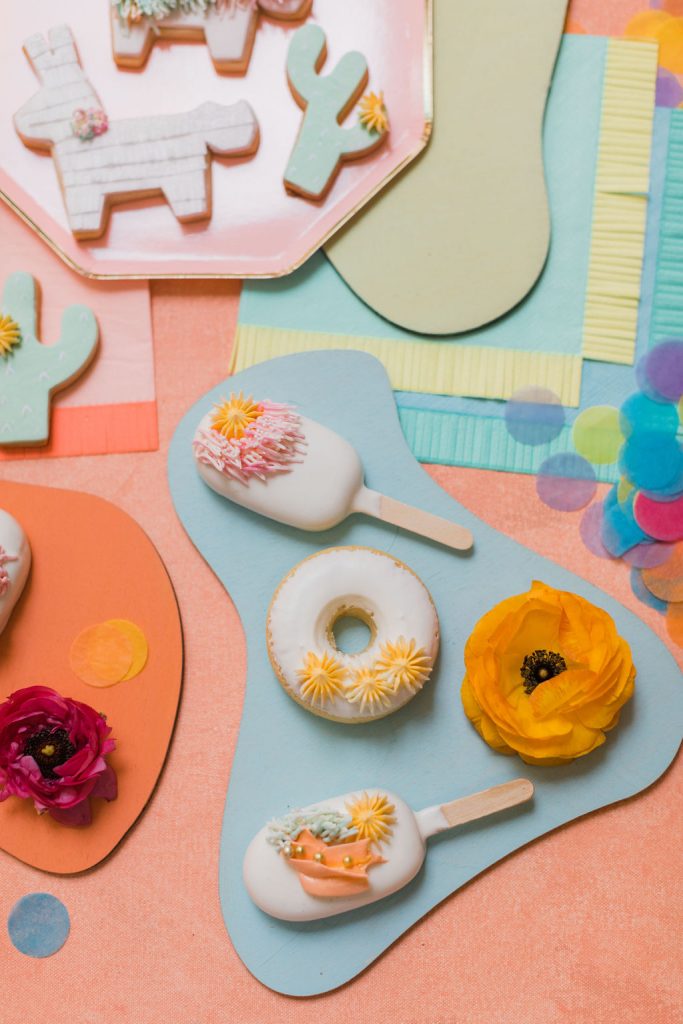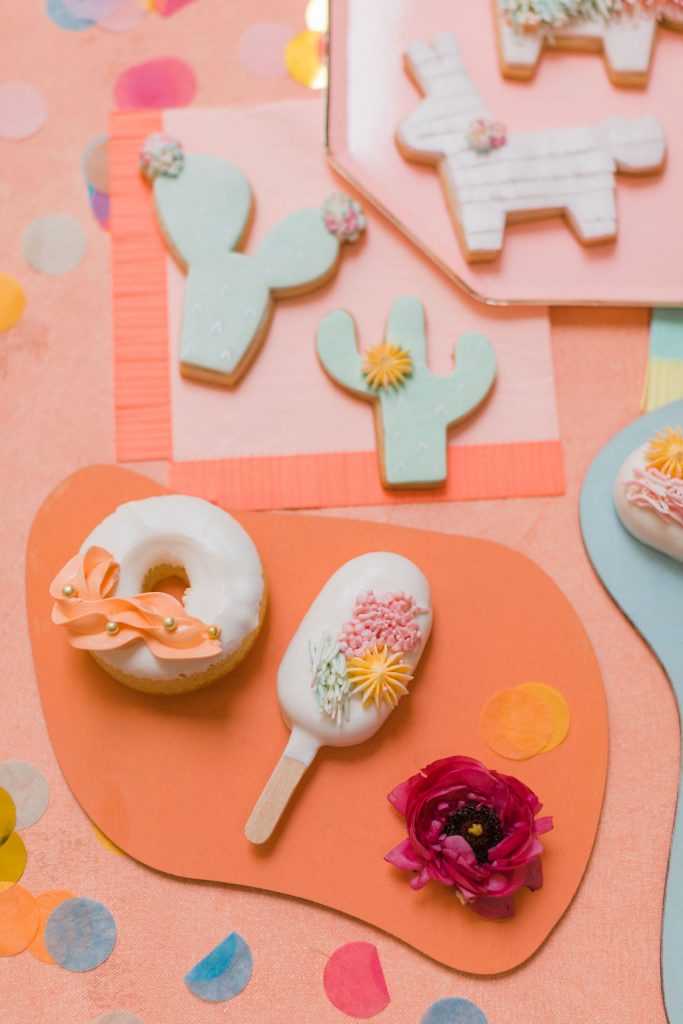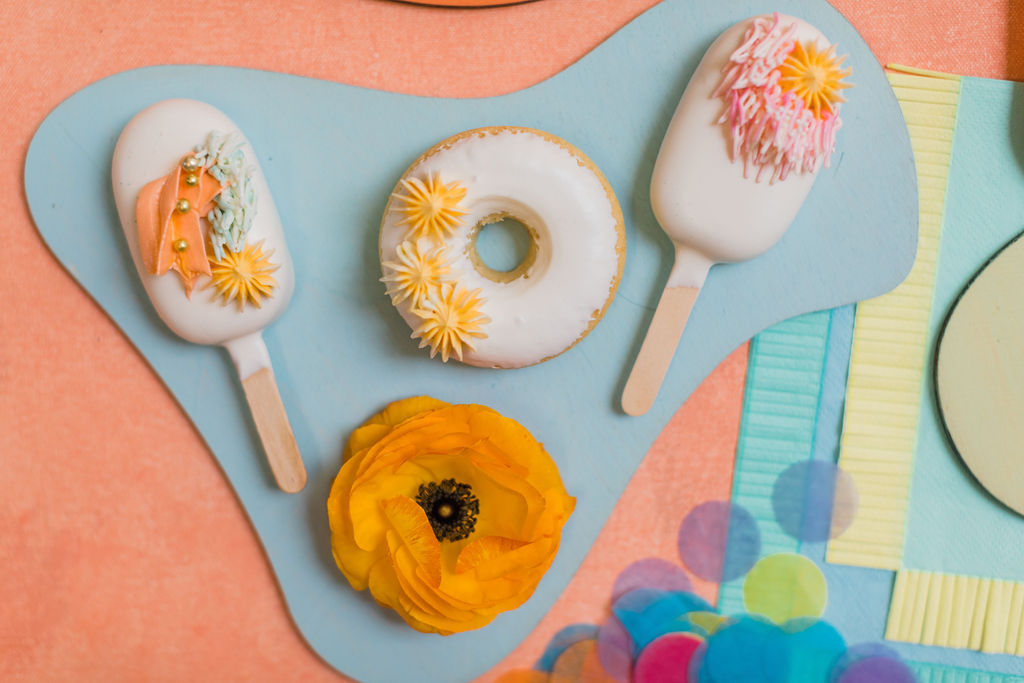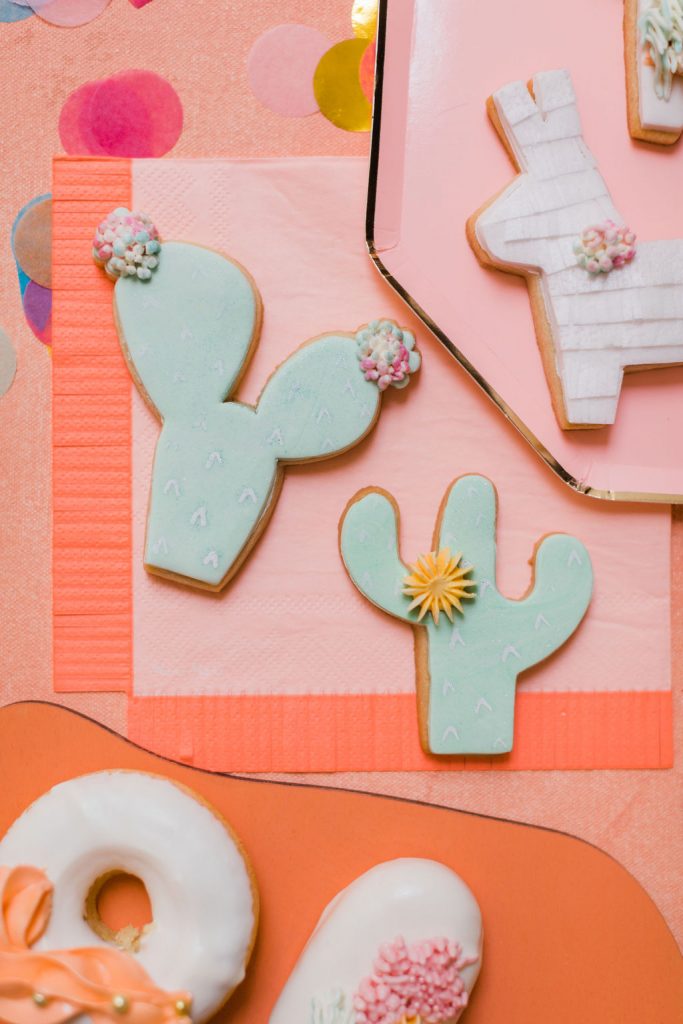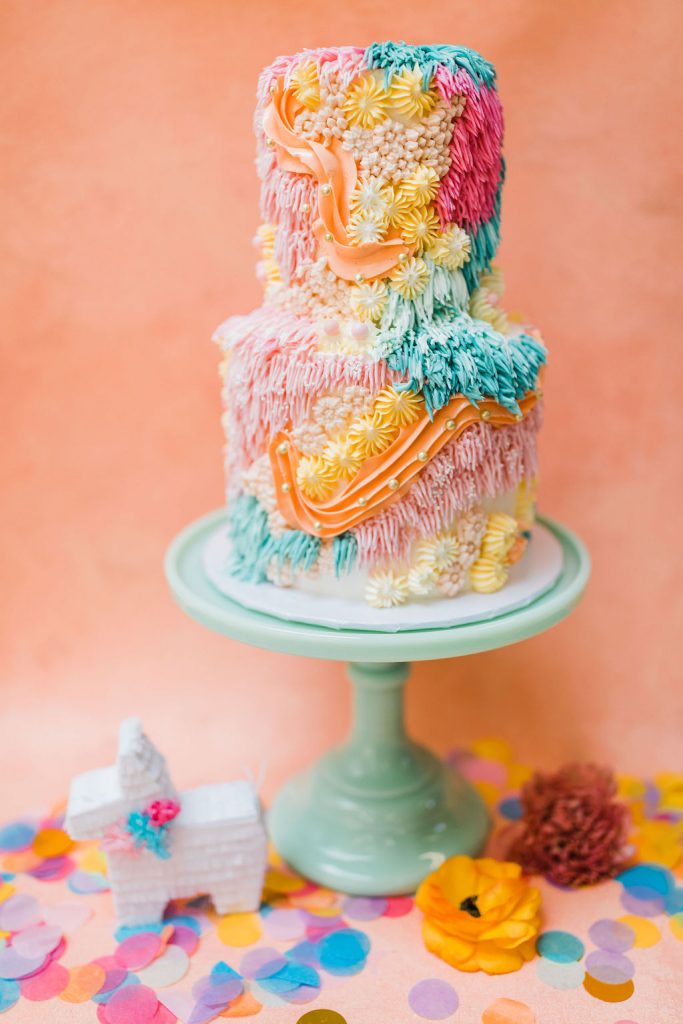 These littles may not have noticed the detail, but boy did they love how they tasted!!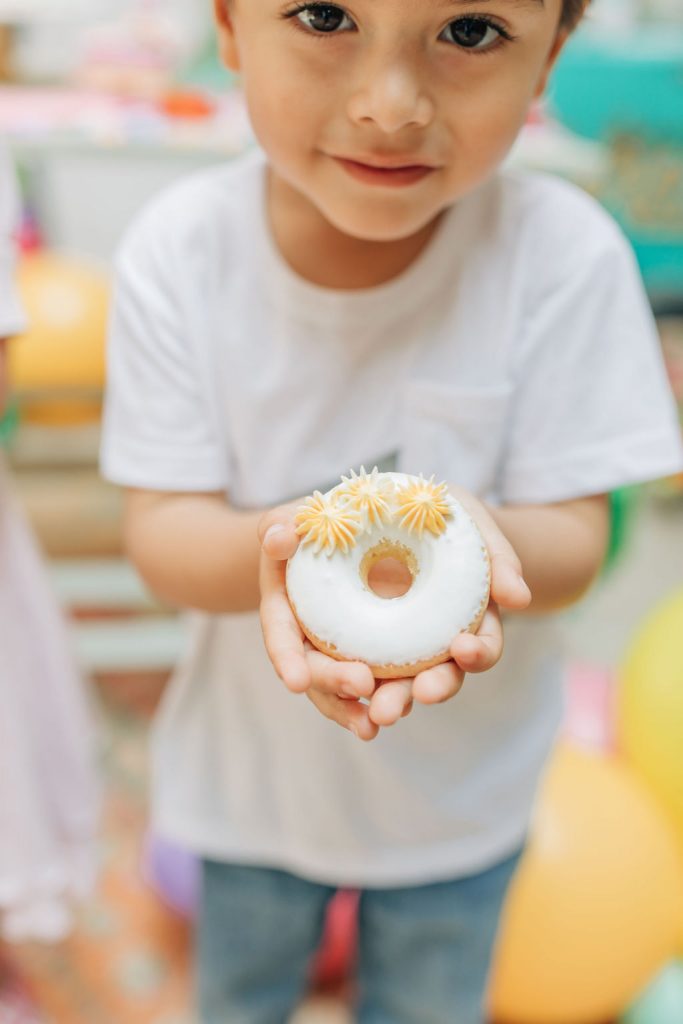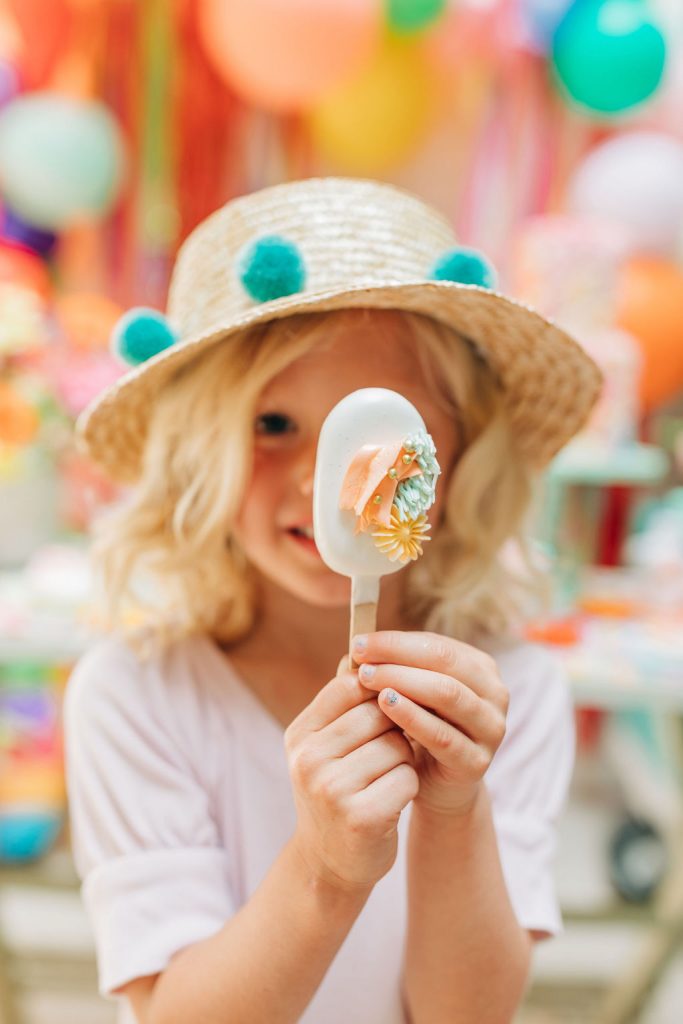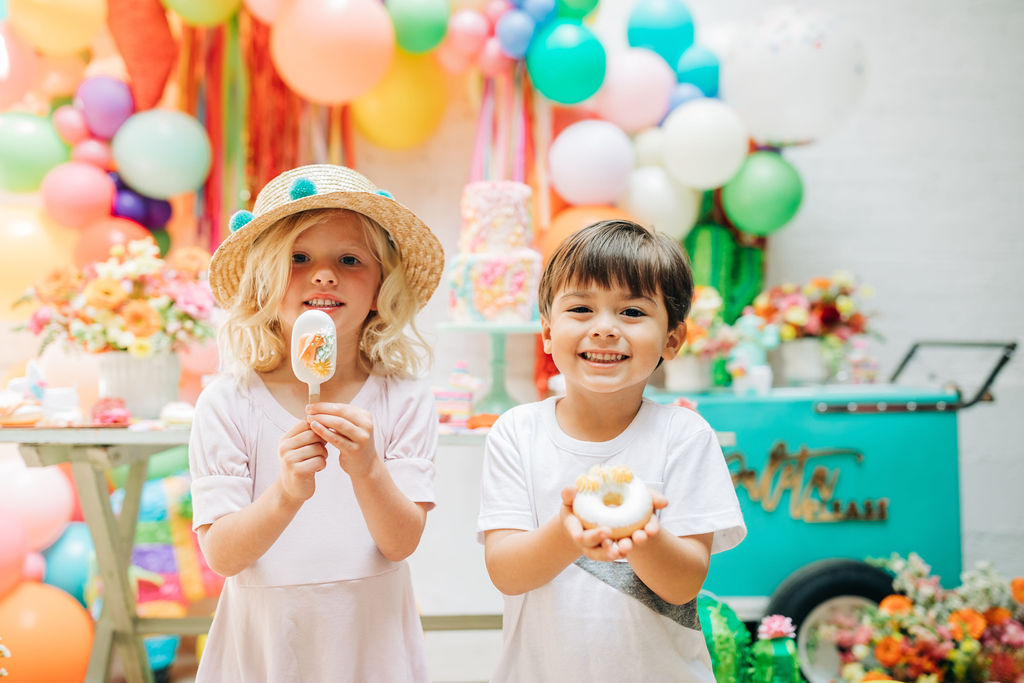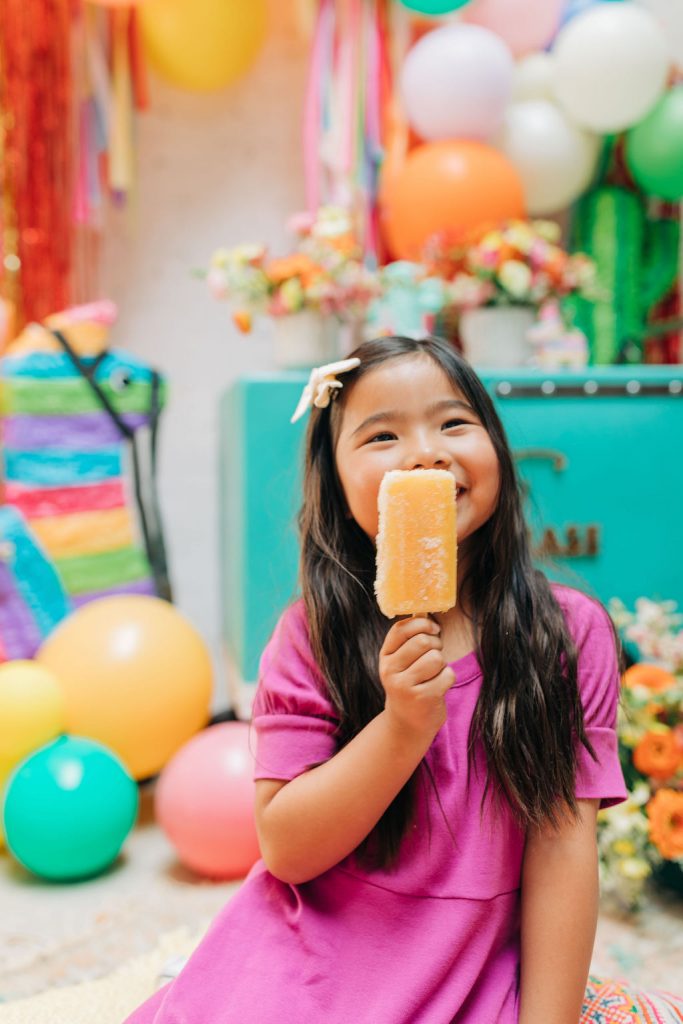 Cheers to happy faces all around!!!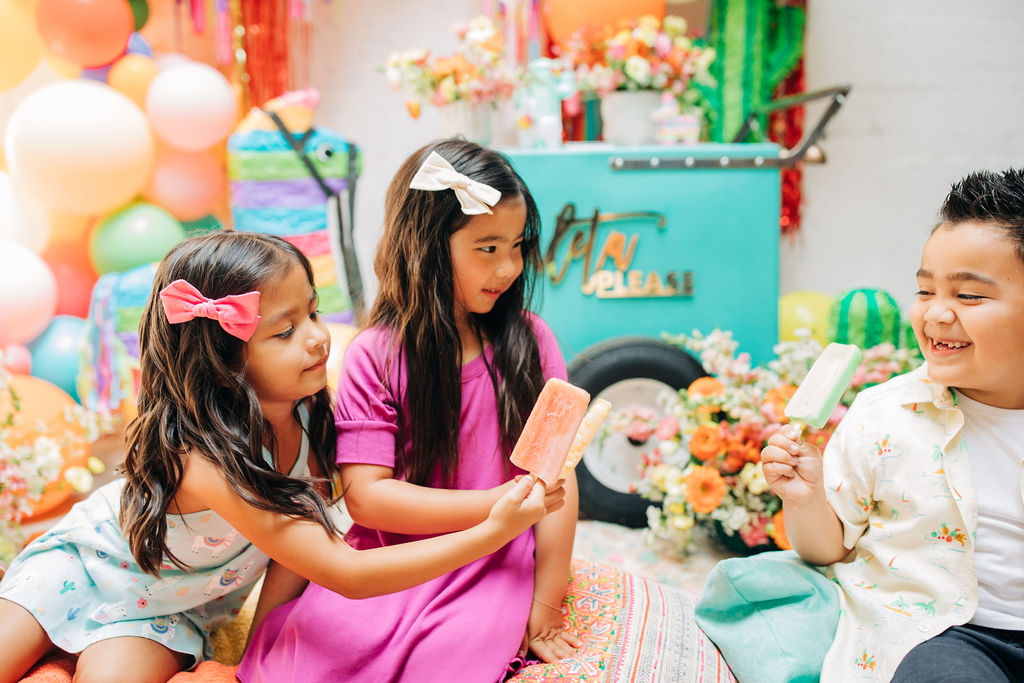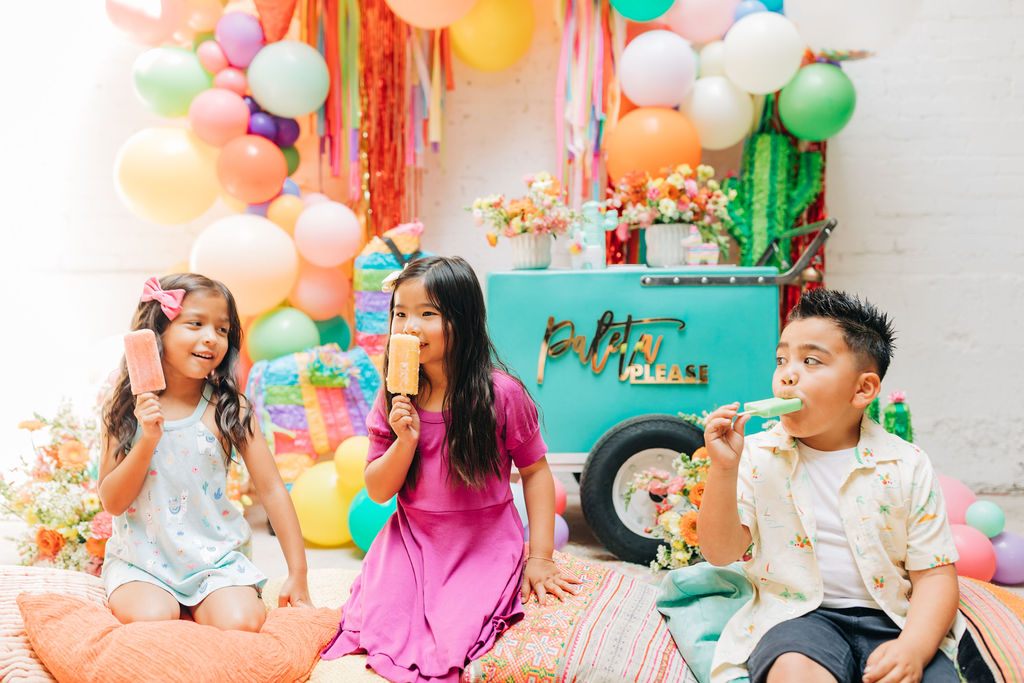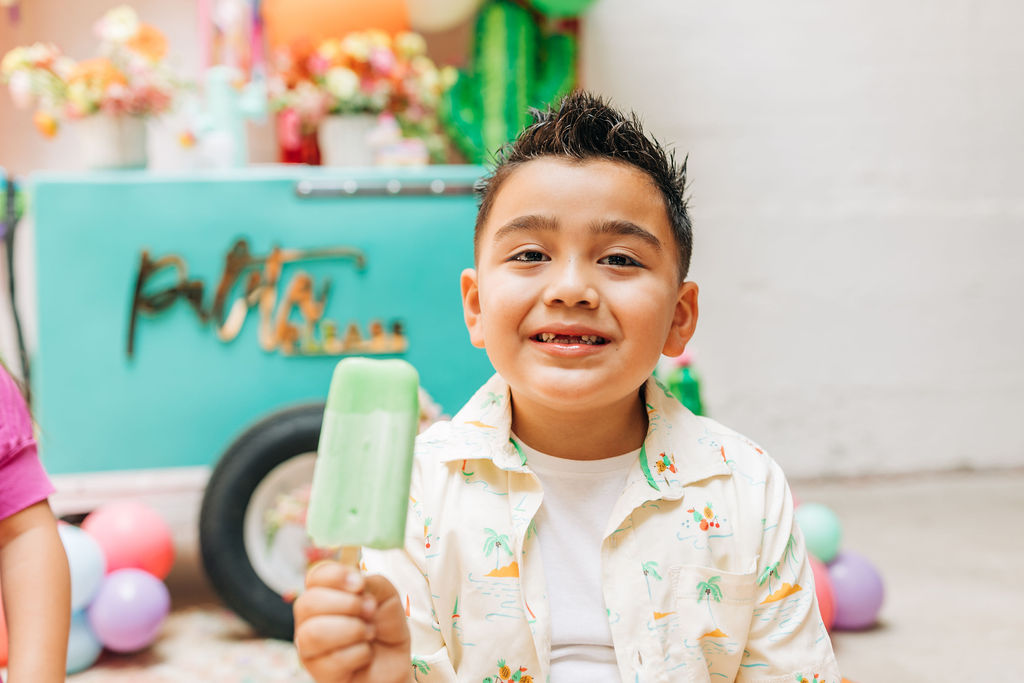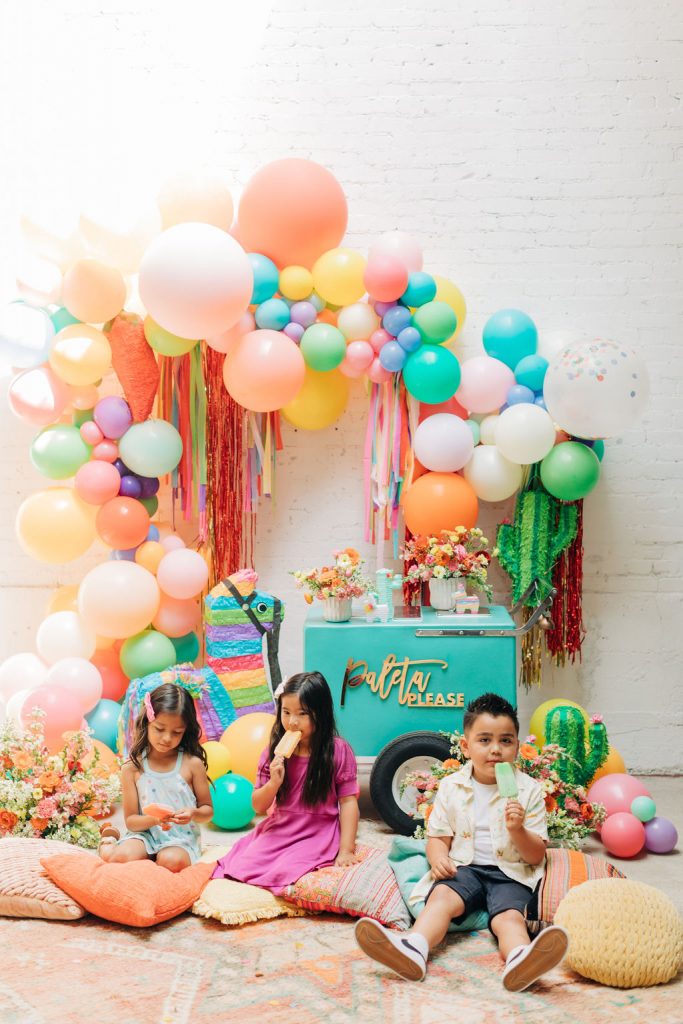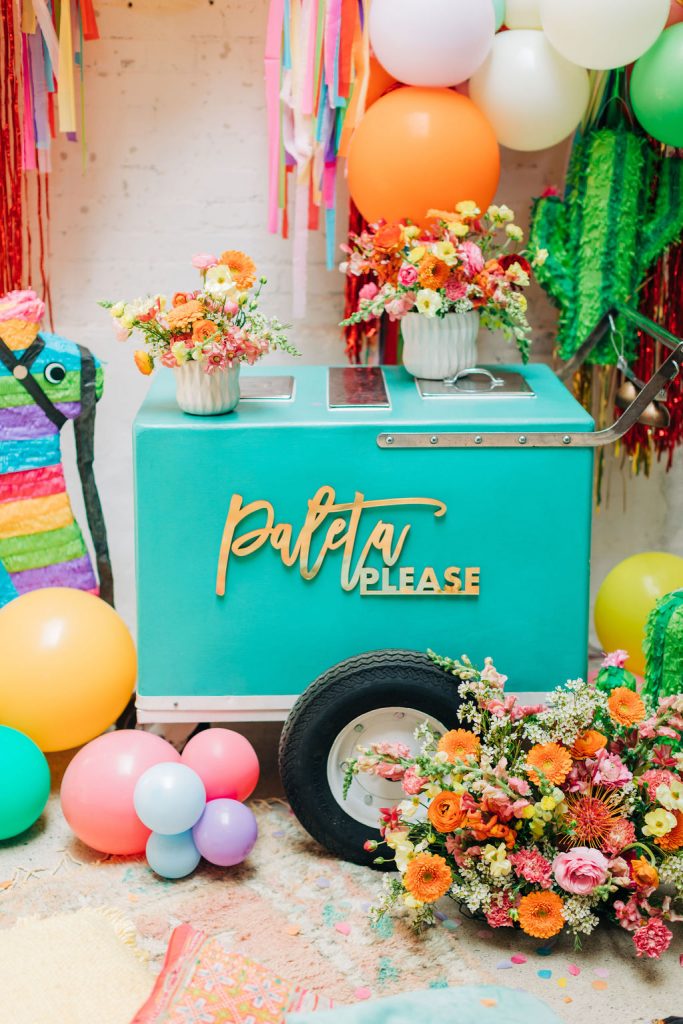 And that's how you fiesta till you siesta friends!!! Happy Cinco de Mayo to all!!!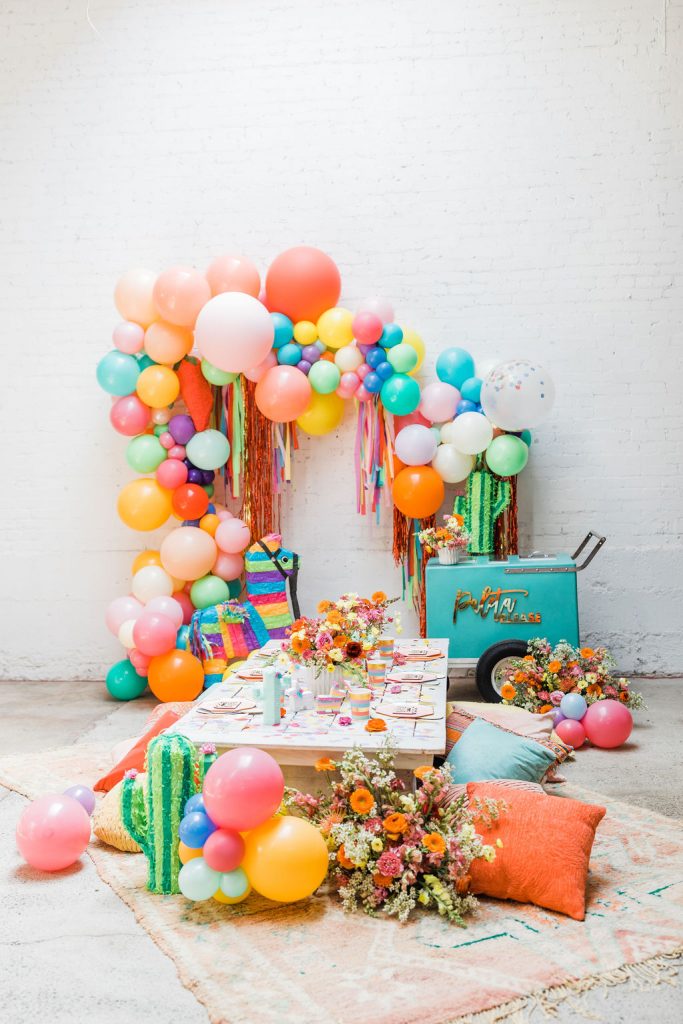 Shop this party below!!

xx
Jacquelyn