We do a lot of cocktails around here, so I think its time to throw (cue the confetti) in a mocktail! This tasty watermelon drink can be for both the little ones and us parents. All you gotta do is make the base of the drink, and then add in some booze for the adults. Plus, you can make ahead of time too! Which is always a winner in our books for any event big or small. Serve up in some terra cotta cups and throw all that confetti around, cause its time to celebrate Cinco de Mayo!
Photos by Dayna Studios
---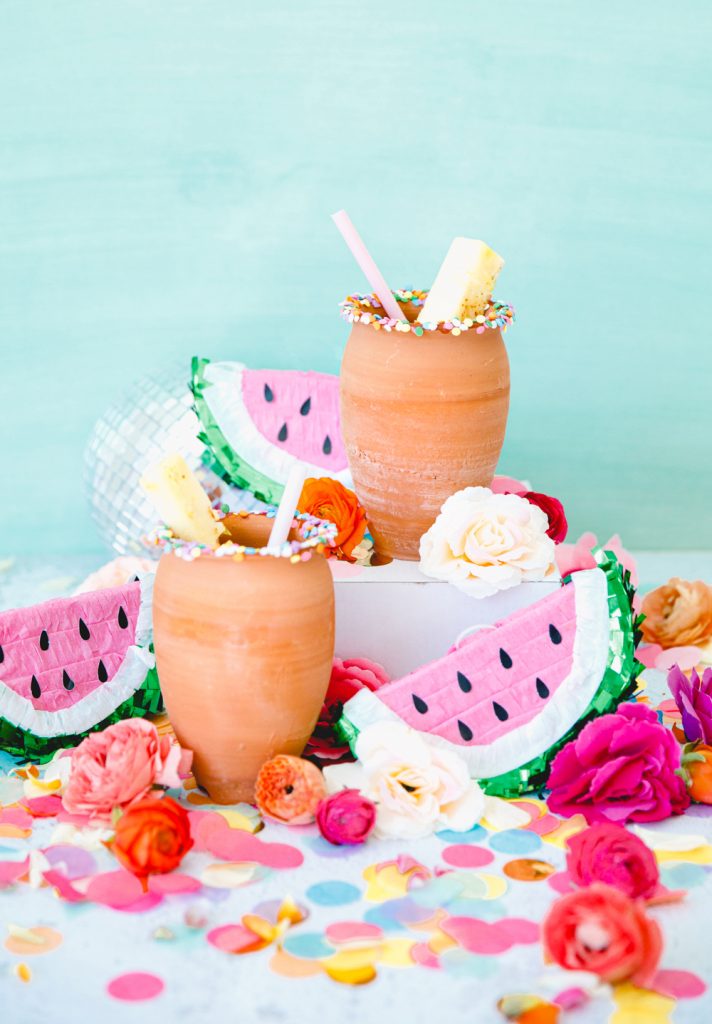 ---
Cantaloupe Watermelon Fiesta!
serves: 1 drink
W H A T   Y A   N E E D
¼ chilled watermelon, seeds removed
¼ chilled cantaloupe, seeds removed
1 ½ ounces silver/Blanco tequila
1 lime, juiced
½ teaspoon agave nectar or simple syrup, to taste
Tiny pinch of sea salt
Ice cubes
Edible Confetti Sprinkles
B U S T   O U T
Confetti
Watermelon pinatas
Terracotta cups

---
I N S T R U C T I O N S

Using either lime zest or honey, rim the glass. I found that honey gives a sweet taste and allows the edible confetti to stick better. You could do both as well for a sweet and sour note. Use a big spoon to scoop the flesh of the cantaloupe and watermelon from the skin. Place everything but the ice in the blender and blend until smooth. Add the ice and blend thoroughly. Pour into your glasses, and serve up! Add the mini watermelon pinatas and confetti to set the scene! Serving for the adults, add a shot of tequila in each glass. Garnish with some fruit too!
---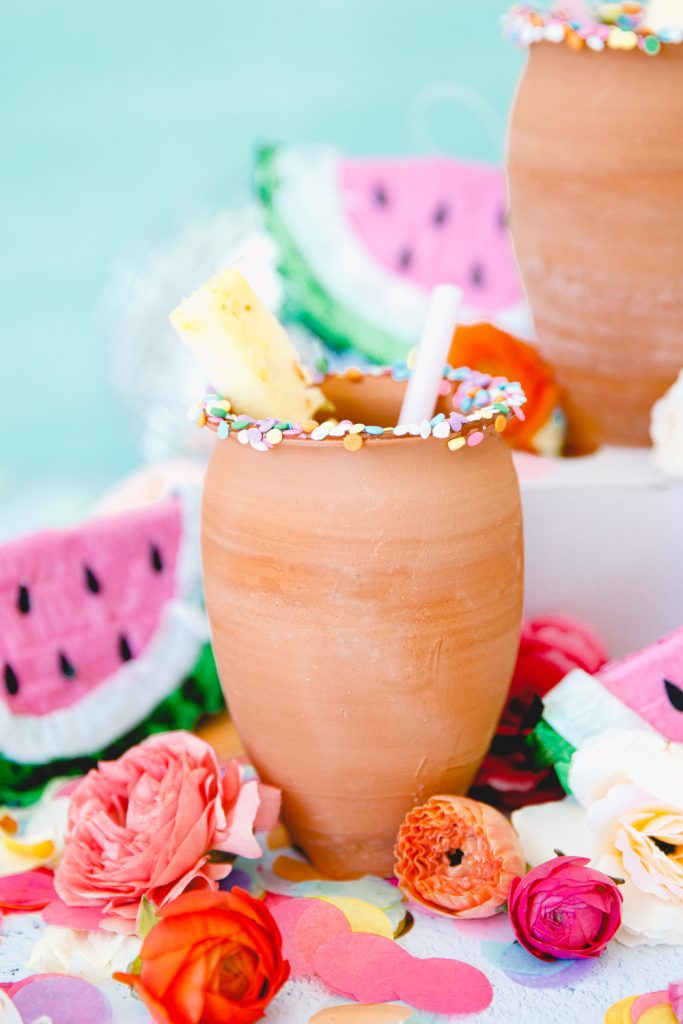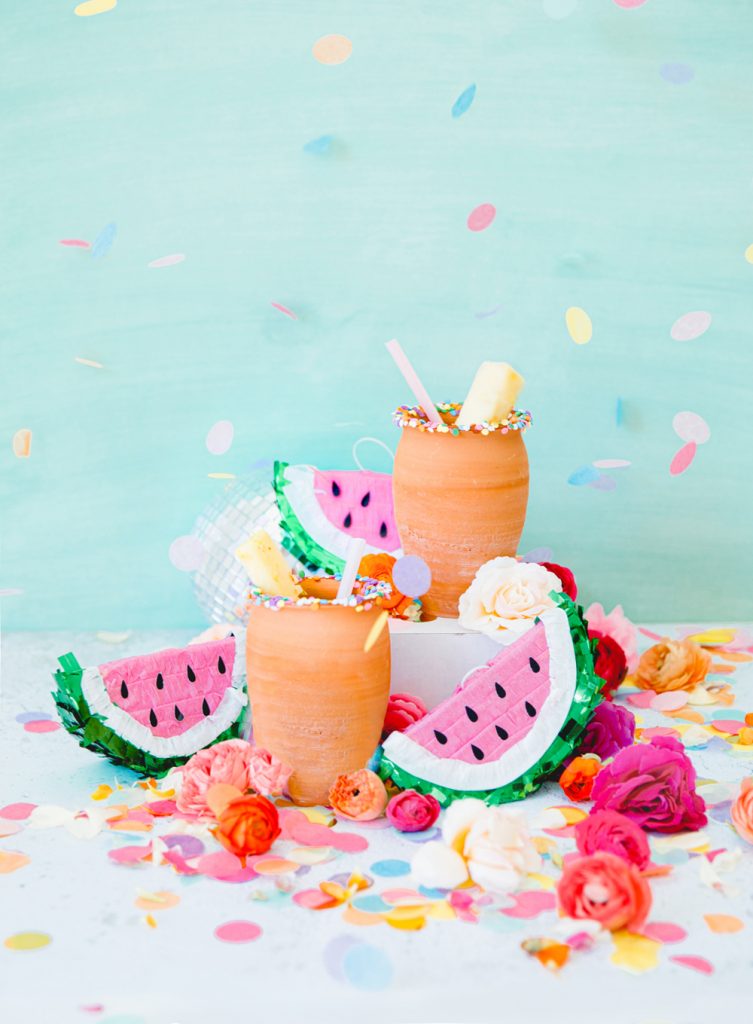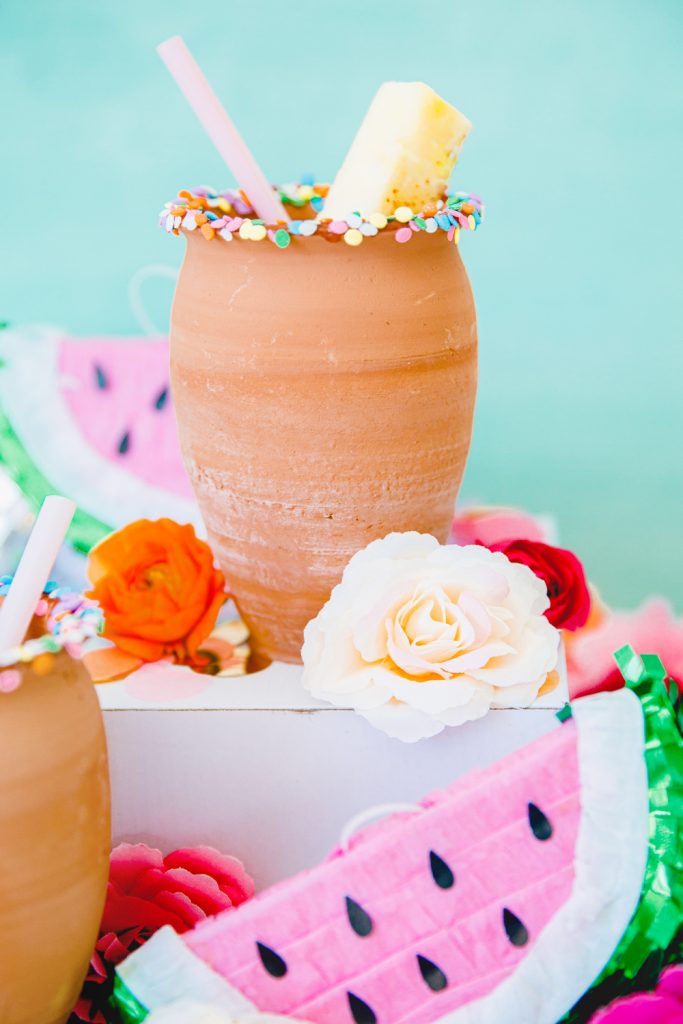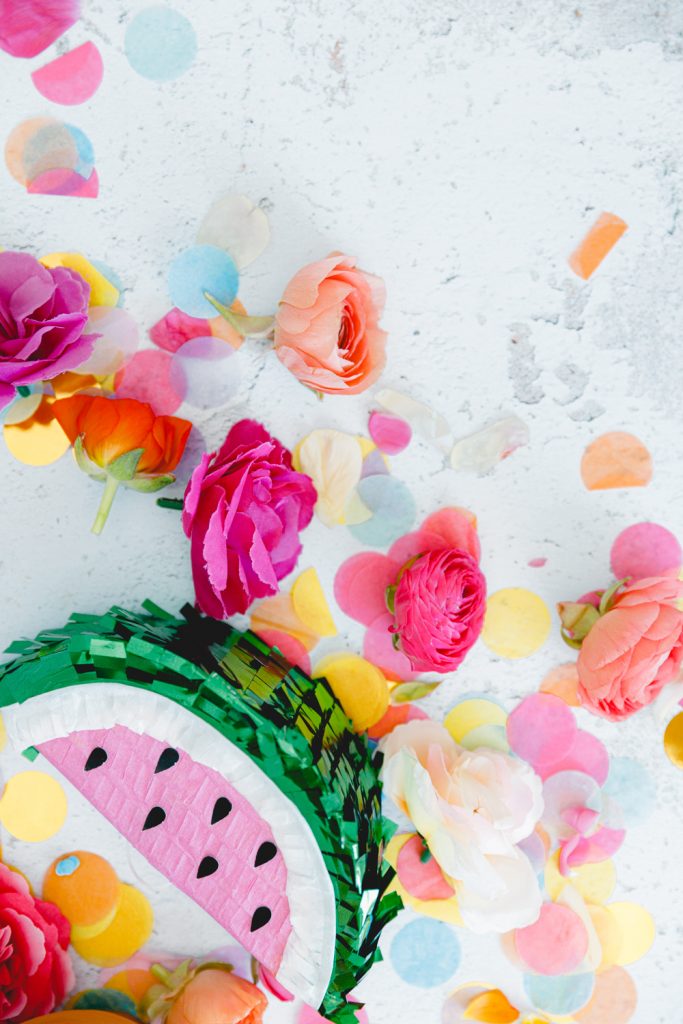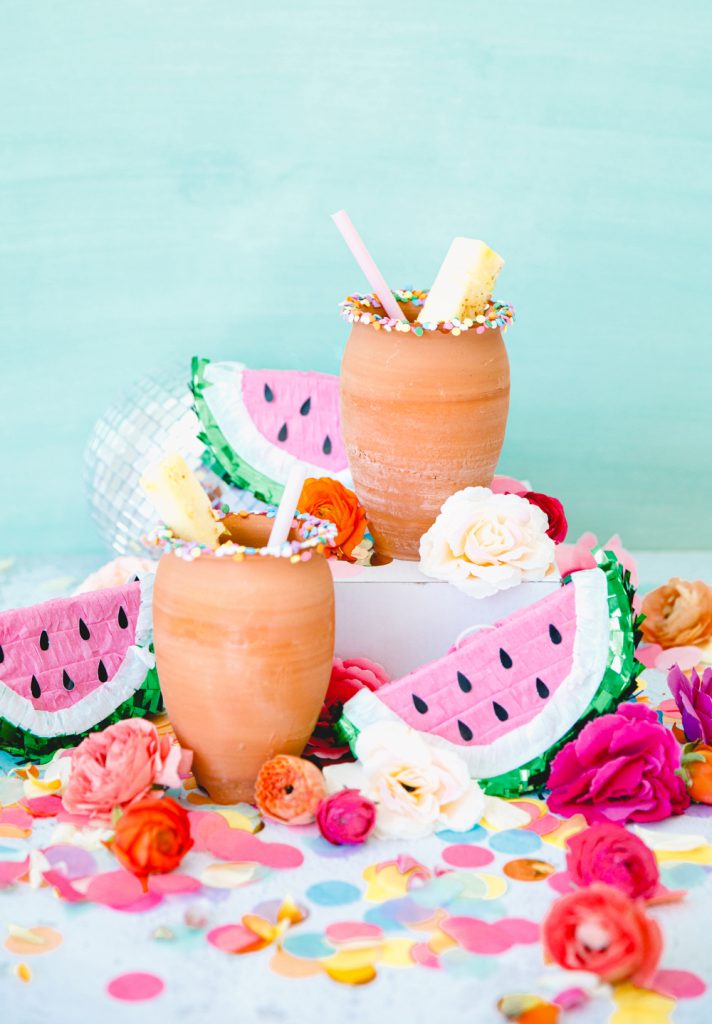 ---
B E I J O S B A R

xx
ABBY