If you were a child of the 90's I'm sure our little week of hello kitty is bringing back some fun memories! Everything from the surprise toys you would get in your bag at the Sanrio store to filling up your pencil box with everything hello kitty and friends. I was a keroppi fan all the way. Today, I'm showing an easy lunch, snack, or dinner idea for any kid. Super easy, and all your need is the cutest hello kitty rice mold, rice, and whatever lunch nibbles you enjoy. You can create this cute kitty in a matter of minutes.

Photo by Dayna Studios
---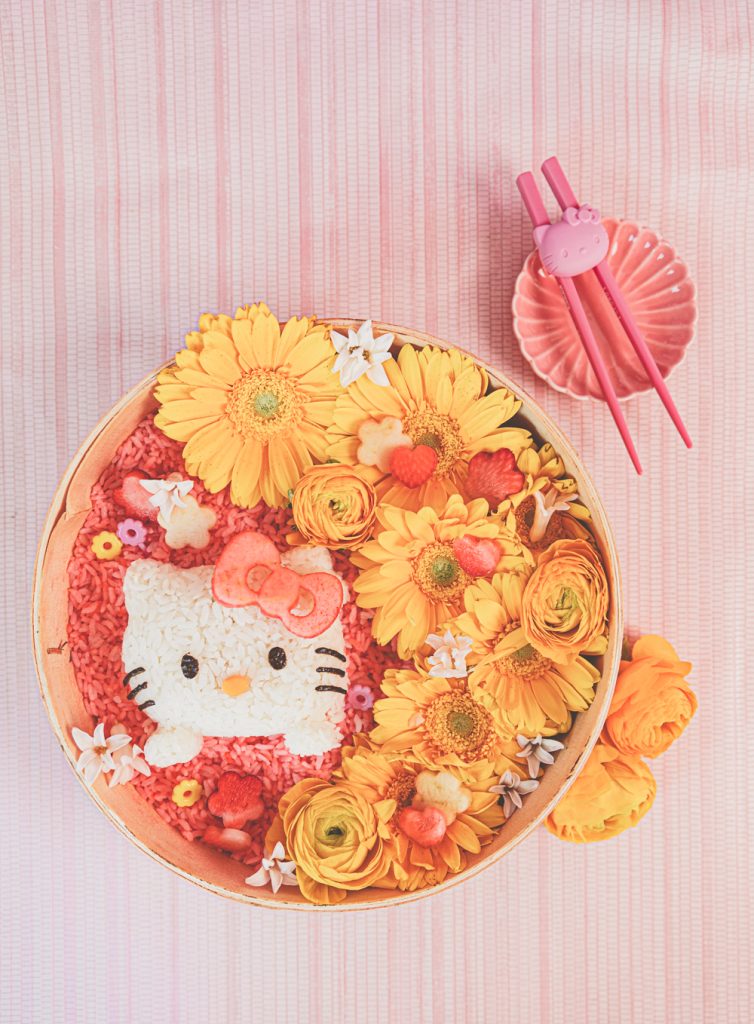 ---
HELLO KITTY RICE BOWL
SERVES: 1 | PREP: 10 MINUTES | COOK: 0 MINUTES
W H A T Y A N E E D
Rice
Food Safe Food Coloring
Hello Kitty Rice Mold
Fruit
Veggies
Deli Meats
Cheese
Seaweed Sheets
Bento Box or Steamer Basket
B U S T O U T
Rice Cooker (optional)
Hello Kitty Chopsticks
---
I N S T R U C T I O N S
1st things first! Let's start by cooking the rice. You can do this any way you like, a rice cooker, stovetop, or the ones you pop into the microwave. Once cooled, drop a few drops of food coloring to make some pink rice. That is the bottom layer of your bento box or bowl. Go ahead and create a layer of rice.
Now, the fun part! Using your Hello Kitty mold, mash the rice into the mold with wet fingers. This will prevent the rice from sticking. I like to spray my mold with a little bit of oil so it won't stick. Then carefully, flip the rice over onto your hand, and slowly put it on top of the pink rice. If some of it moves or breaks, you can just squeeze it back together. Even better, you can put your food decor on top of it to cover it up. Follow this up by using the molds to create the bow, eyes, nose, and whiskers. I used ham for the bow and seaweed for the eyes and whiskers. The cheese was the best choice for the nose.
Lastly, using the flower and heart mold cut up various sides. You can use anything from fruit, cheese, deli meats, veggies, you name it! Whatever your little one likes that day. Feel free to add more "sides" where I put the flowers. You know us and our flower garnishes.
---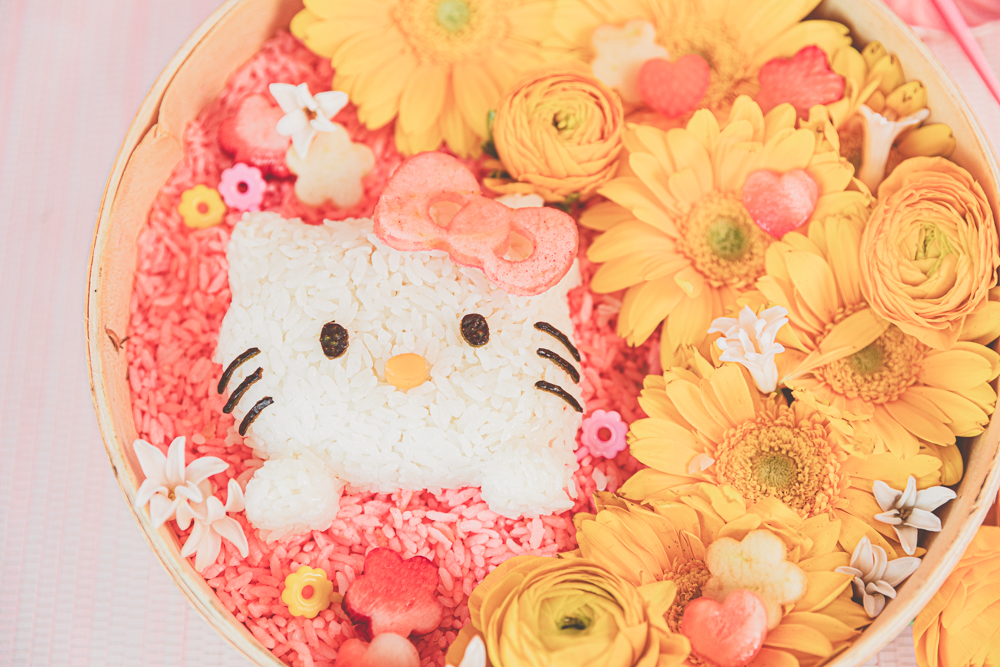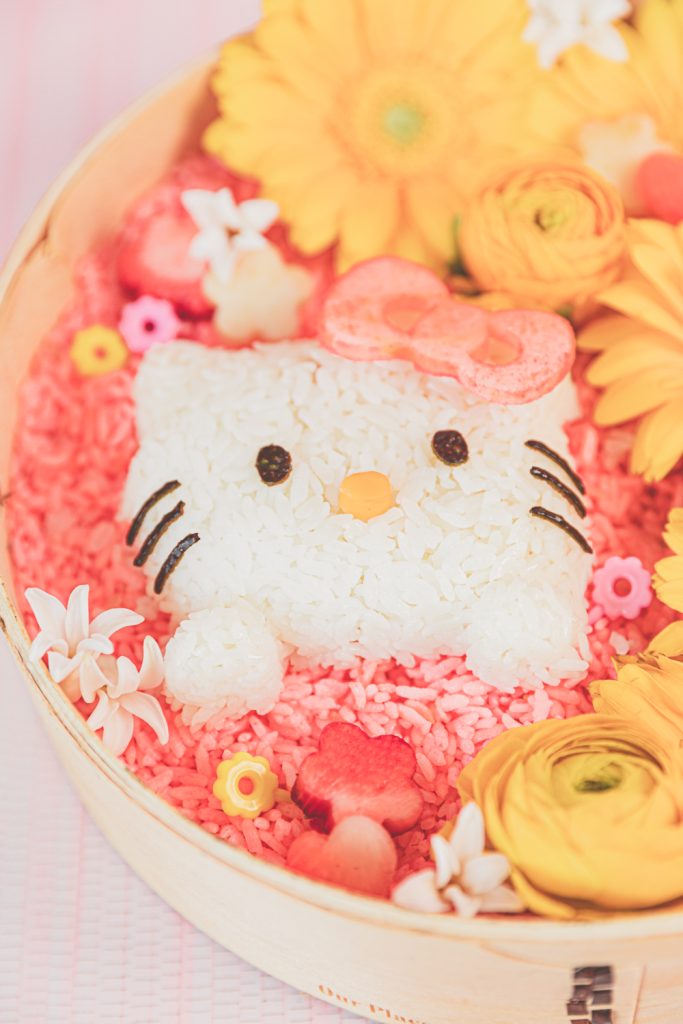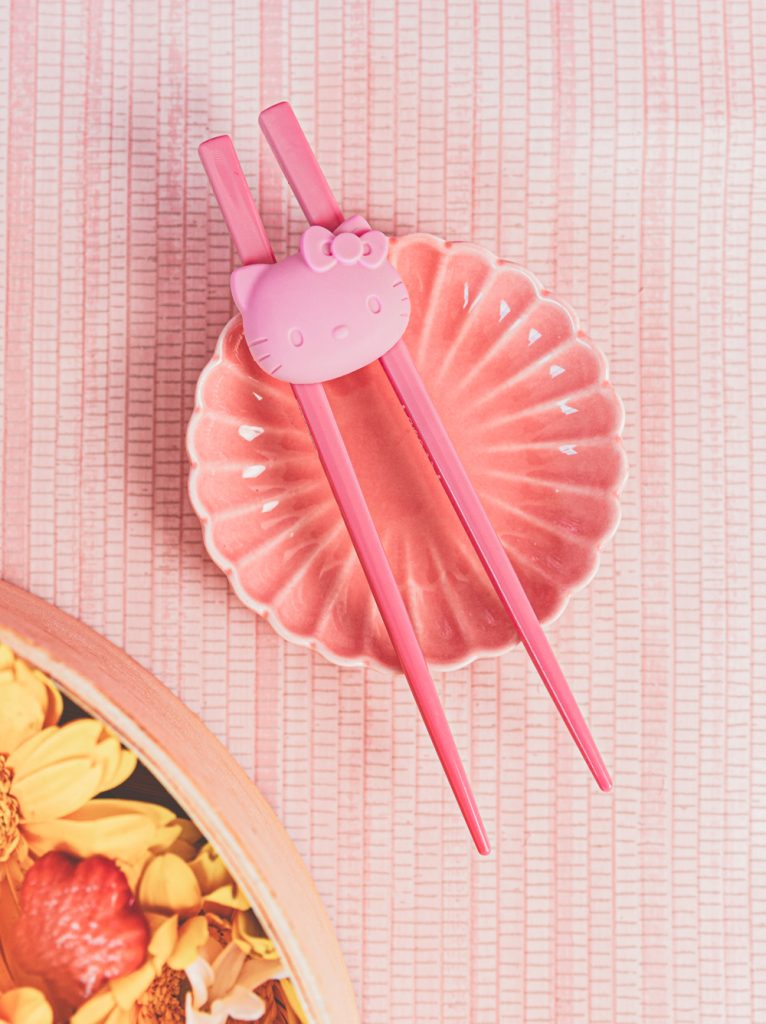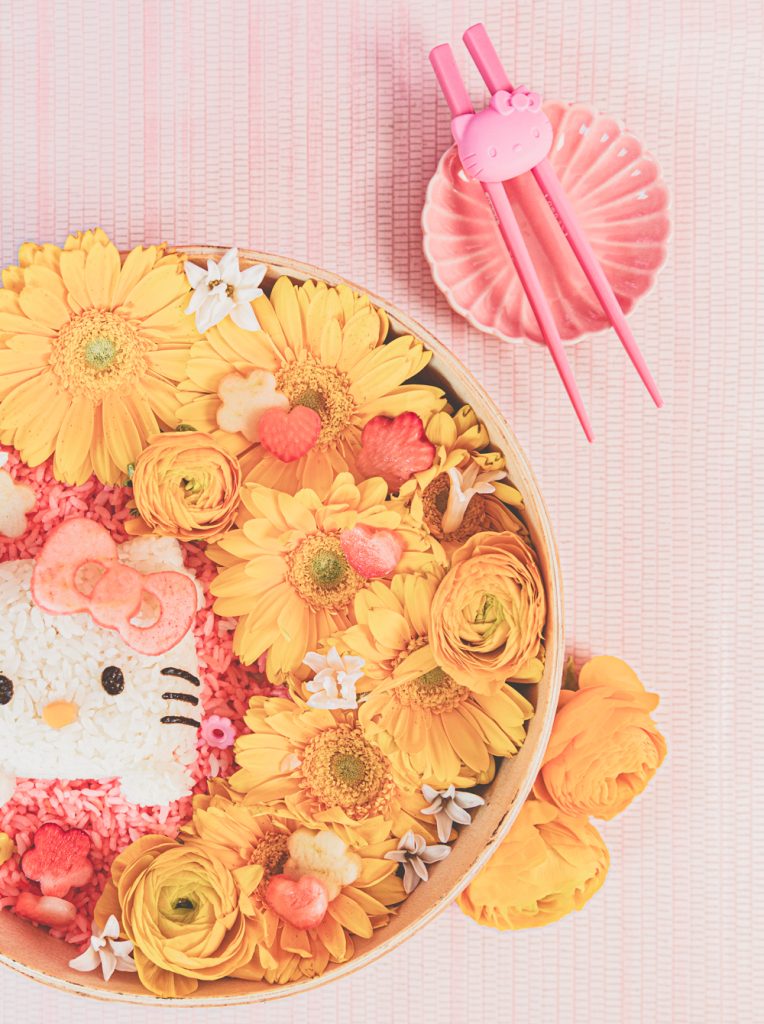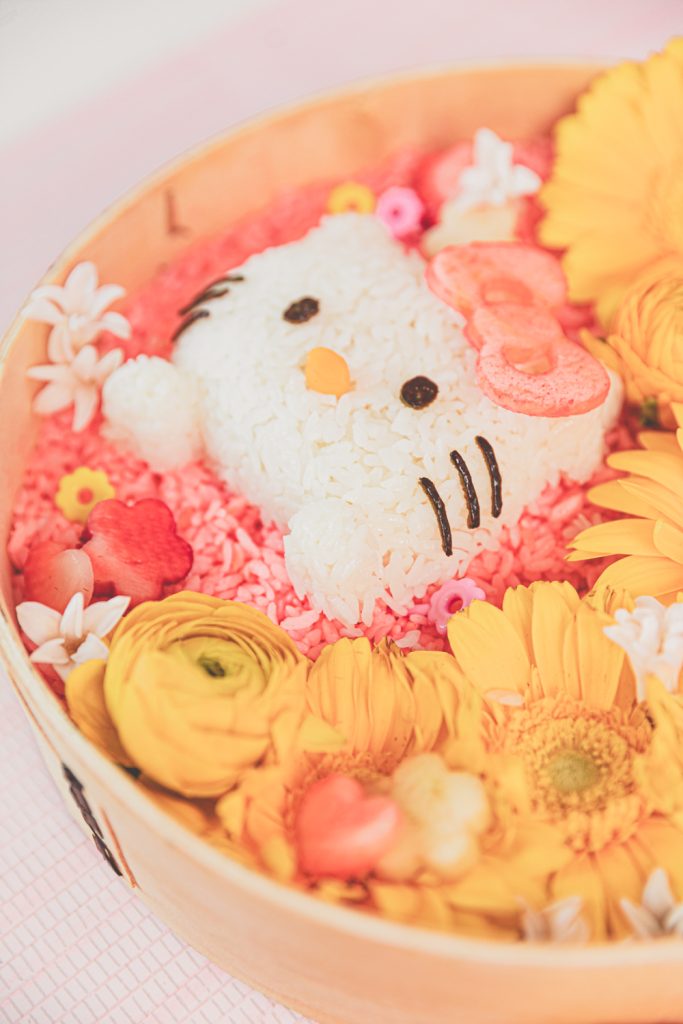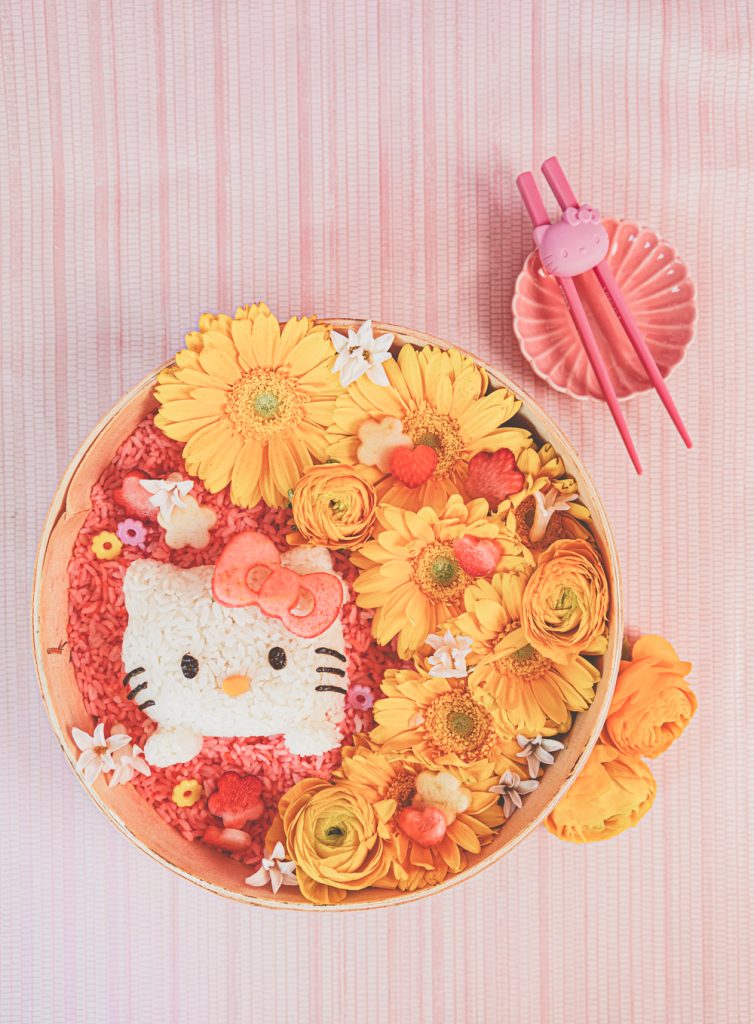 ---
B E I J O S K I T C H E N

xx
Abby