Our favorite little Scottsdale lady was turning 5 and we had to fly out to help make her birthday extra special! This time we went with a Prehistoric Pink theme and it was oh so cute. This party is perfect for the little lady who loves Dinos – and we know there are quite a few! The party was held at Pangea – Land of the Dinosaurs which is such a great place for kid's to learn and get interactive with all things dinosaurs. We brought in even more fun though and decorated it up to match Noa's favorite color – pink! The party was loads of fun for all of the kids and we are excited to share it here and on Kara's Party Ideas! See more of Mandi Burnham's pretty photos below!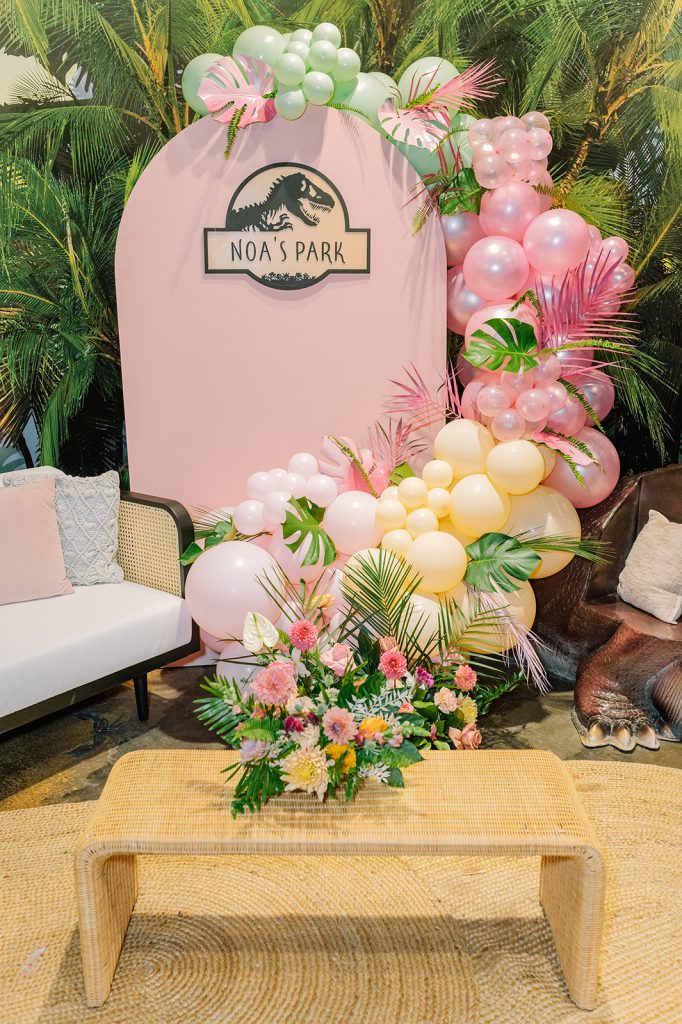 Pangea is a pretty big place so we had a few set ups at this party. Guests were first greeted by this adorable welcome sign designed by Pirouette Paper. Bubble Hustle adorned it with balloons and tropical leaves to make it even cuter. And how gorgeous are those flowers by The Wildflower?!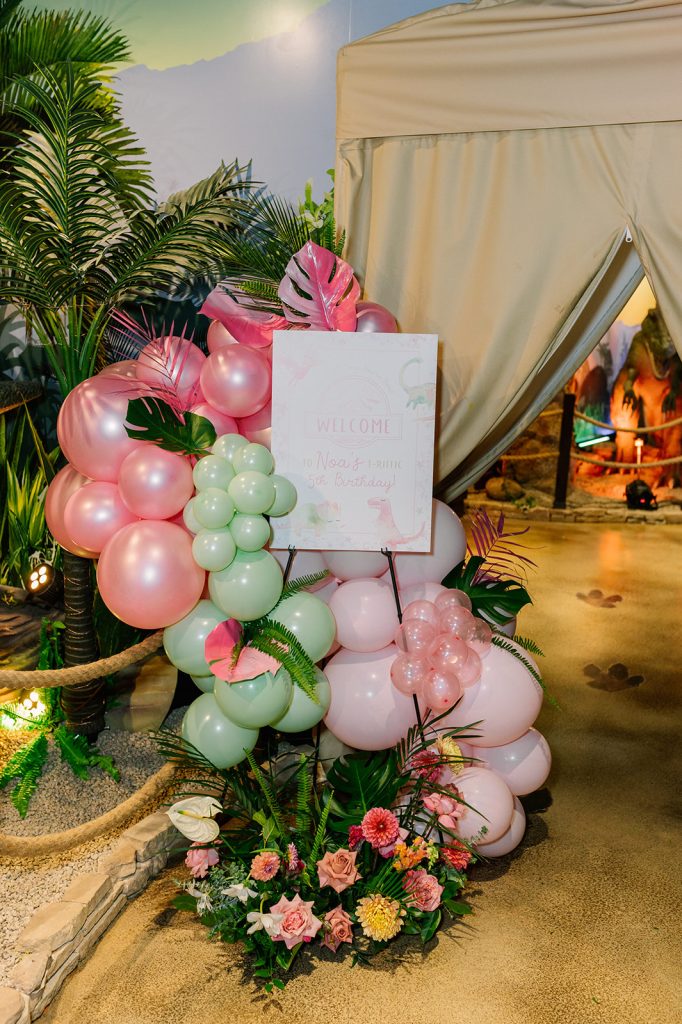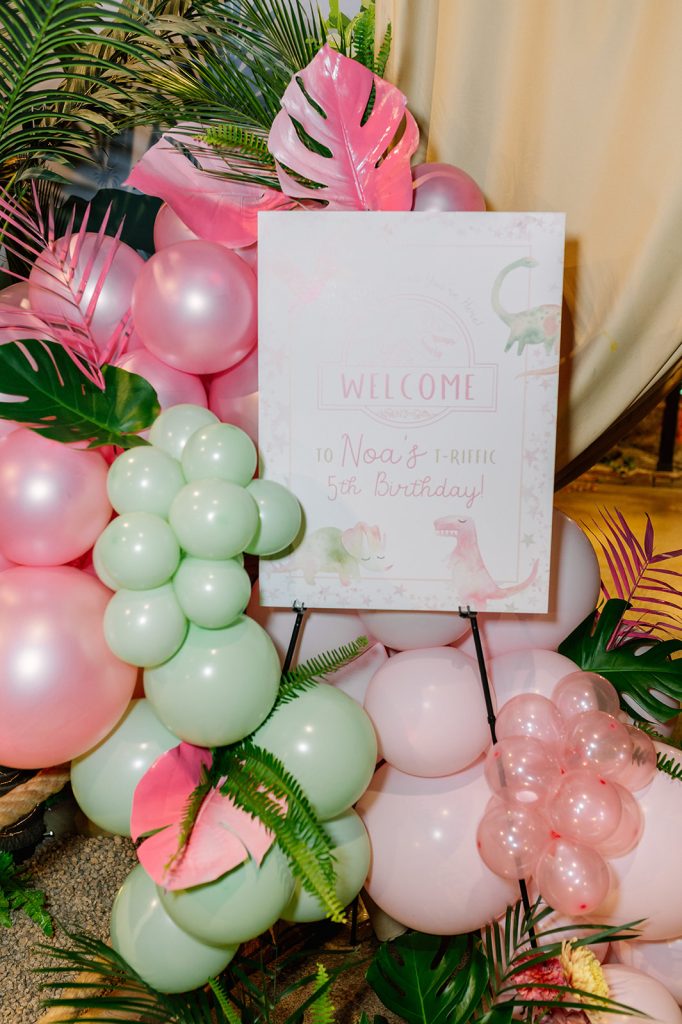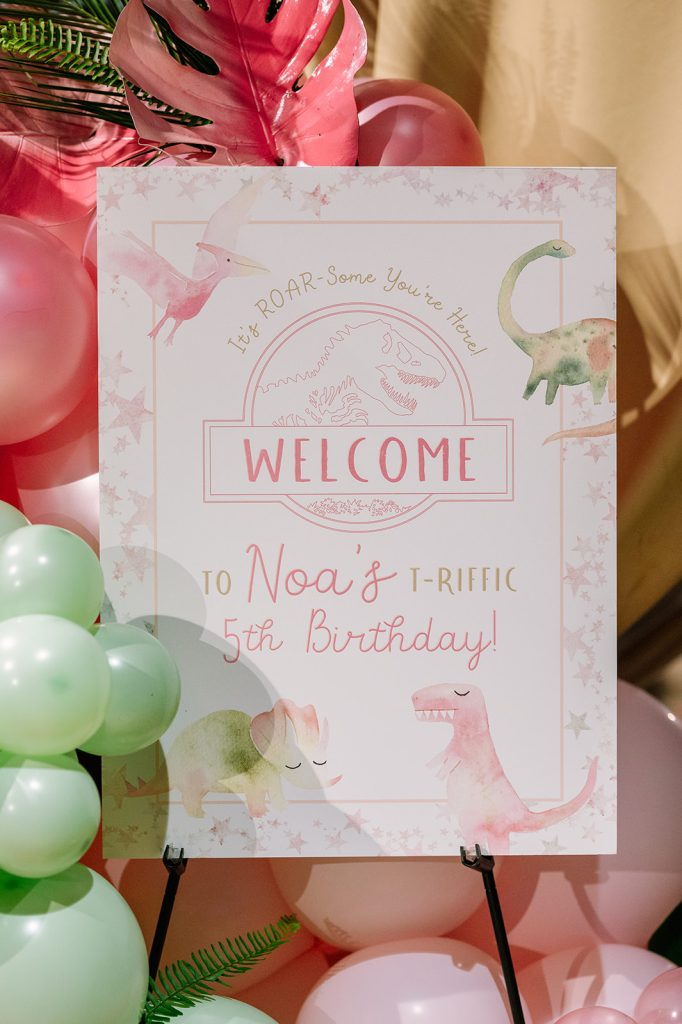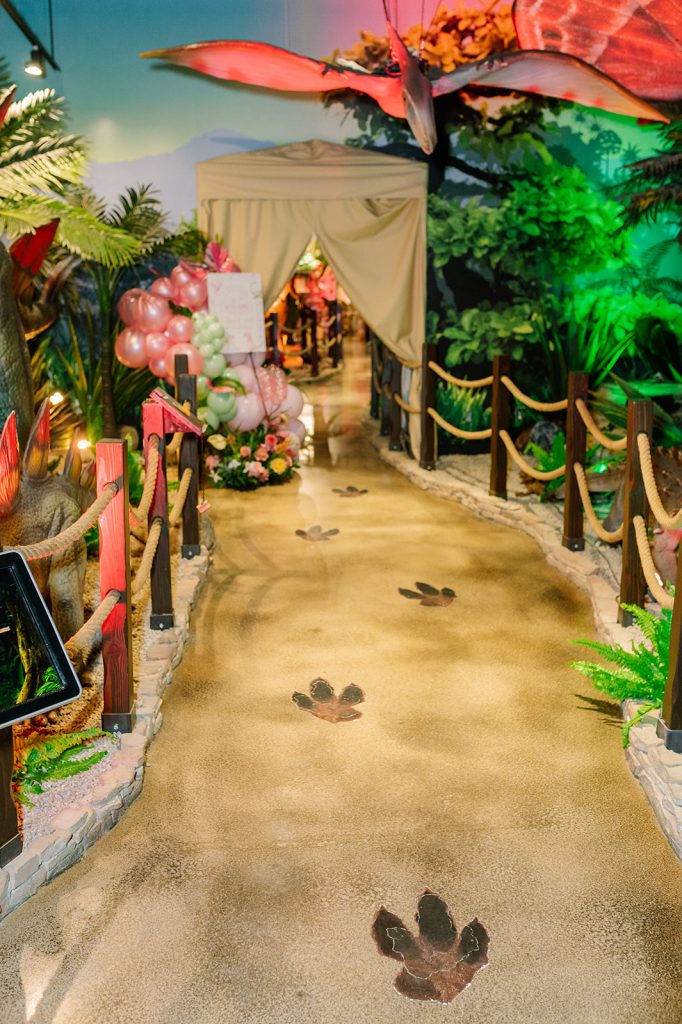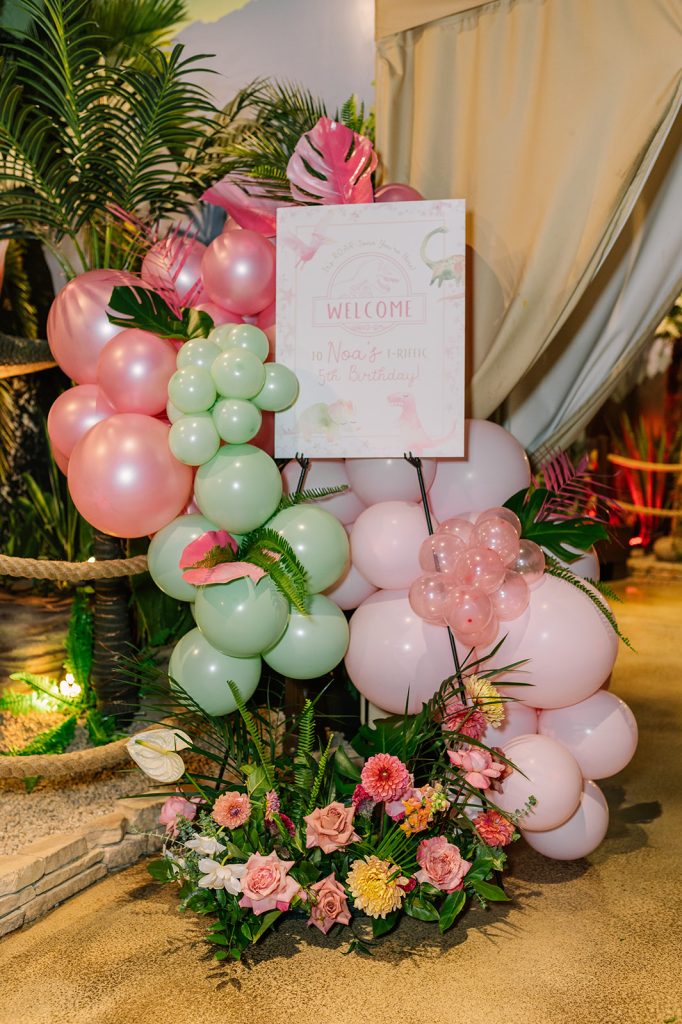 There's our cute birthday girl Noa! Now onto the main entrance…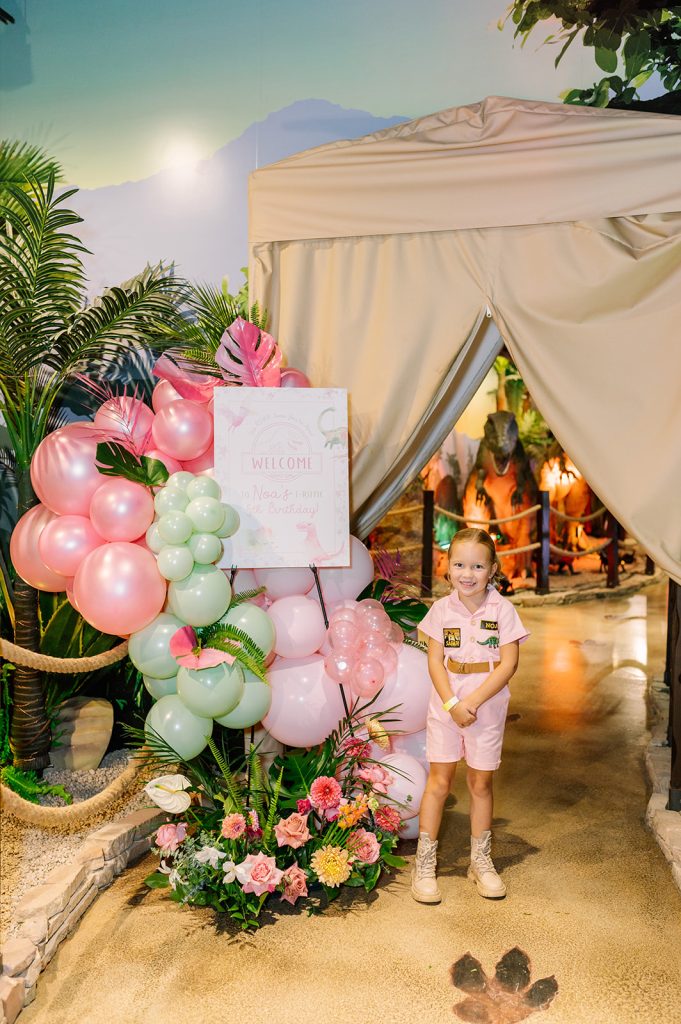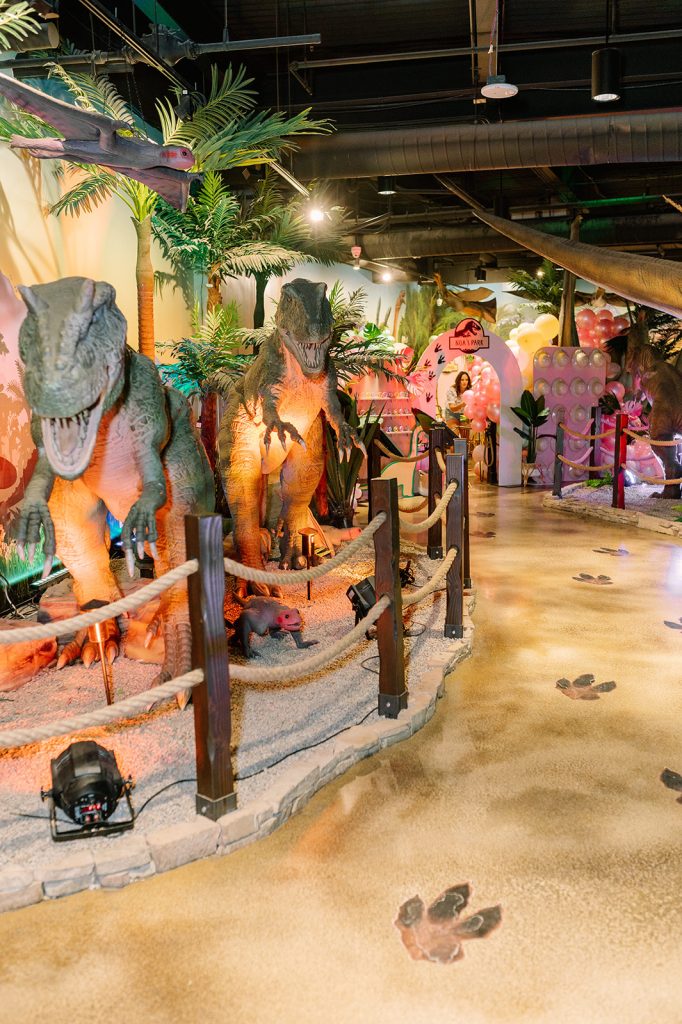 The main entrance was extra special! Dang Fine Rentals built this amazing backdrop piece with magnifying glasses, safari hats, and the cutest Dinos! Noa's Park was ready for admission and we can't get enough!!! Bubble Hustle added their extra magic as well to complete the overall cuteness!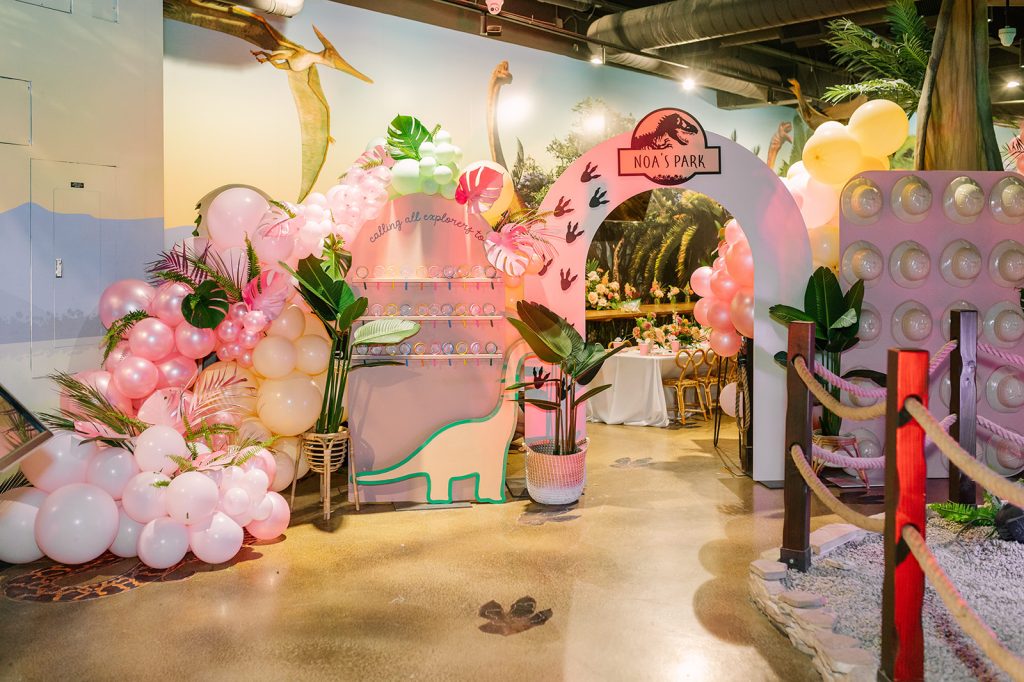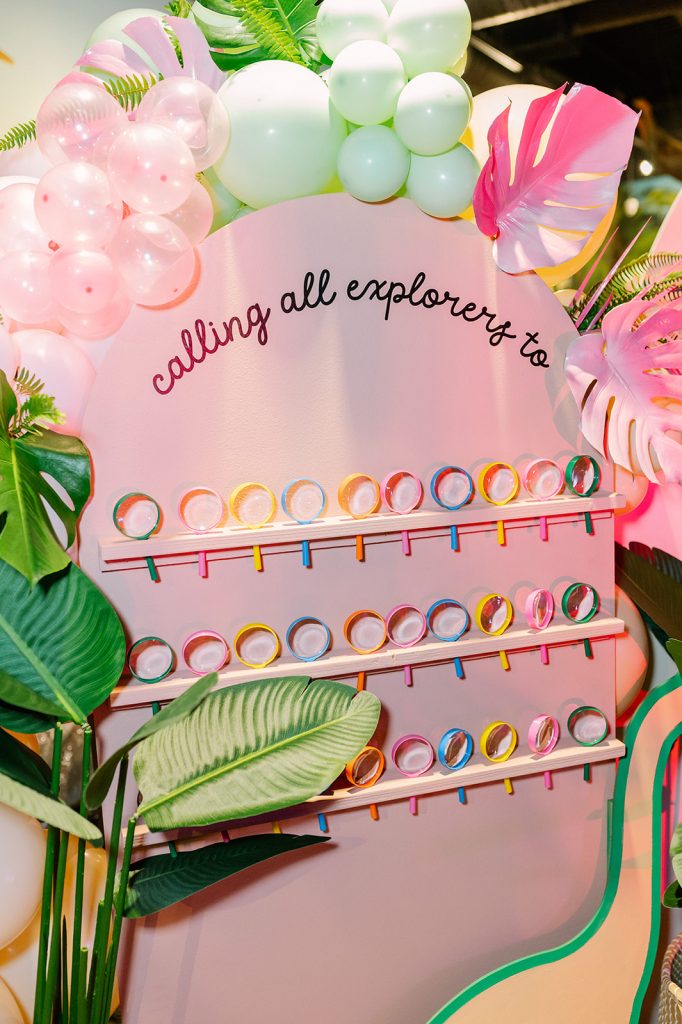 Upon entering you were greeted by the most adorable table set and ready to party!! Our table and linen were from Petite Party Co and those cute rattan bow from Dang Fine Rentals. We set the table with a mix of Oh Happy Day's pink plates and cups along with Daydream Society's Tropicale plates and napkins. Of course I used Sophistiplate's Bella flatware, you know it's our favorite!!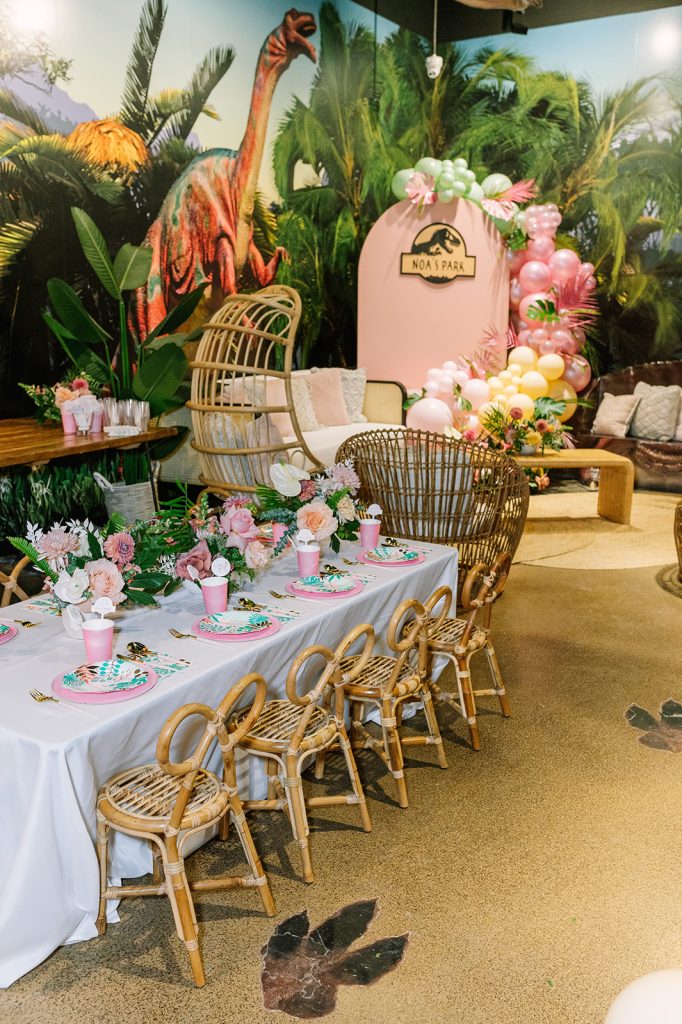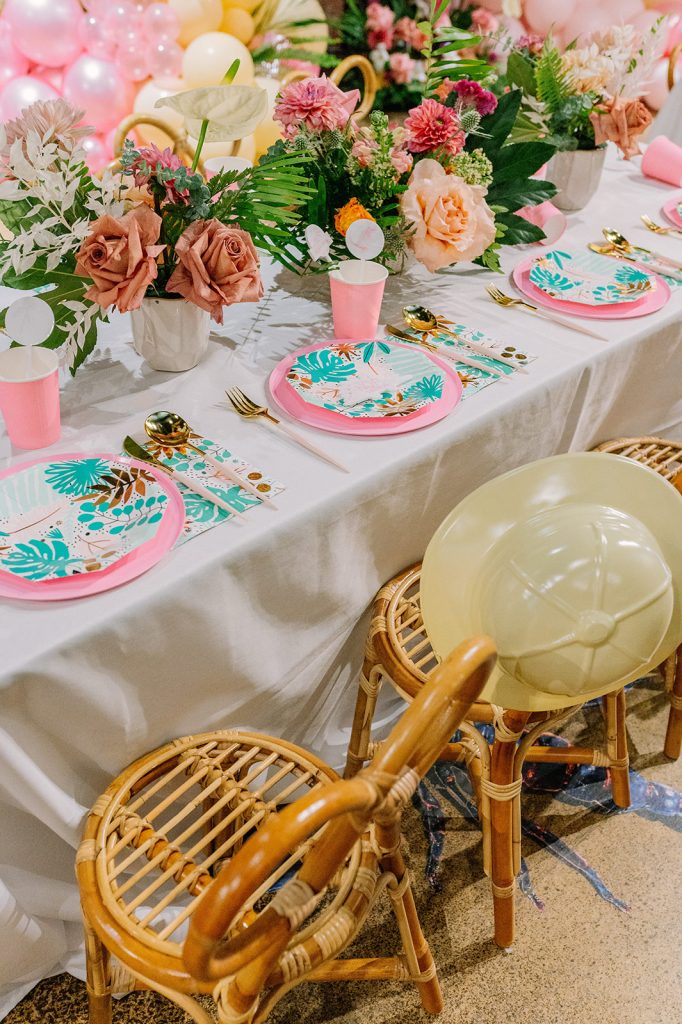 All of those little extra details we love so much like place cards and stir sticks were designed by Pirouette Paper and cut by Creative Amme. NOA-saurus, I can't get enough!!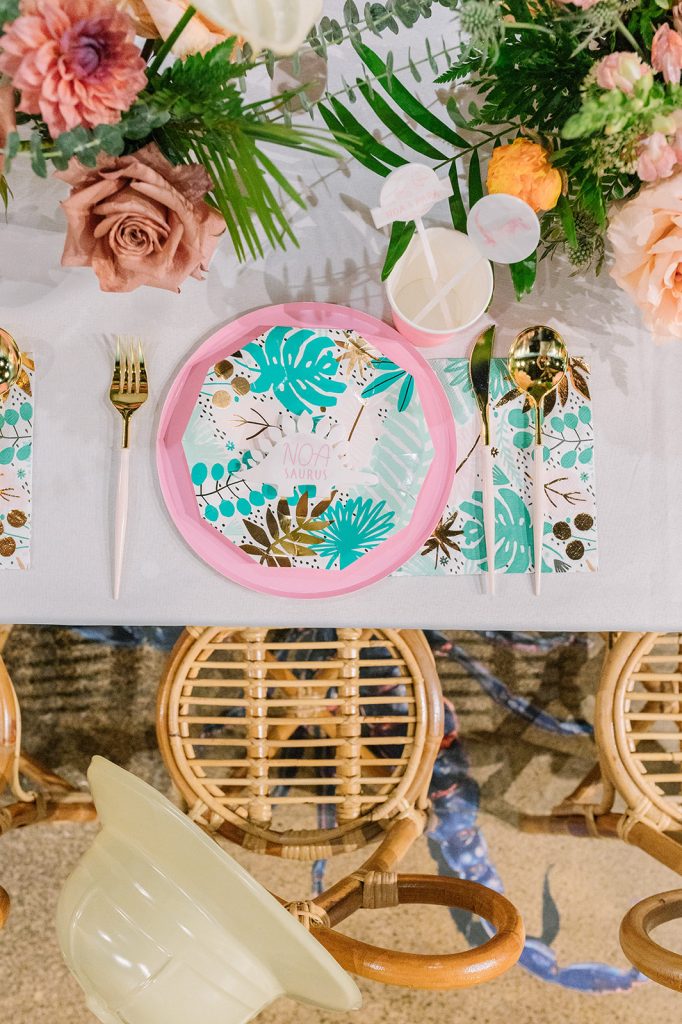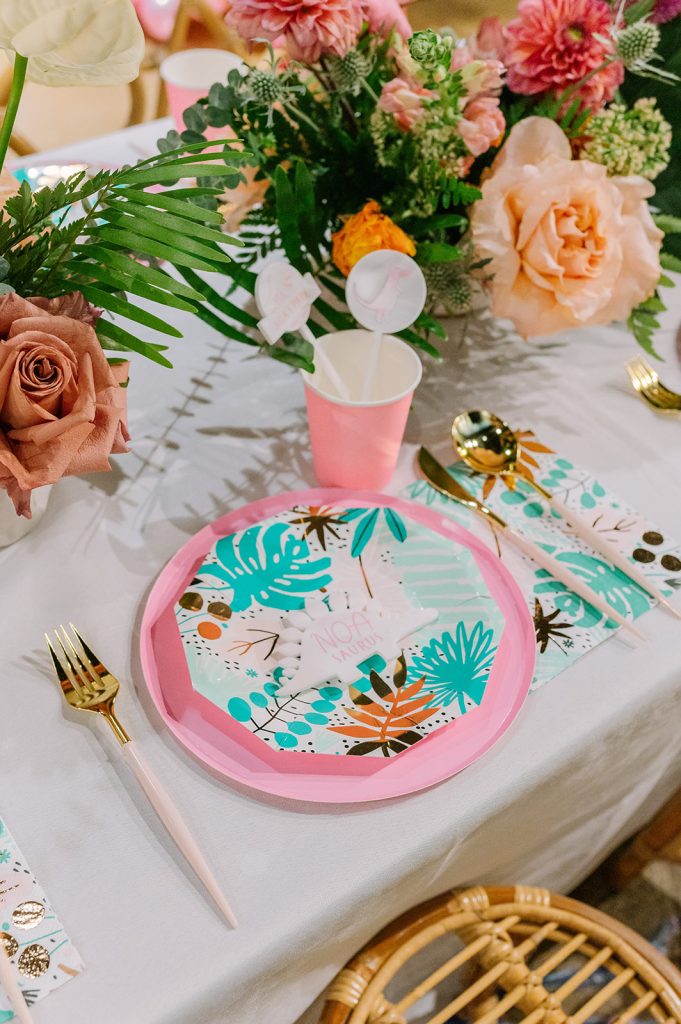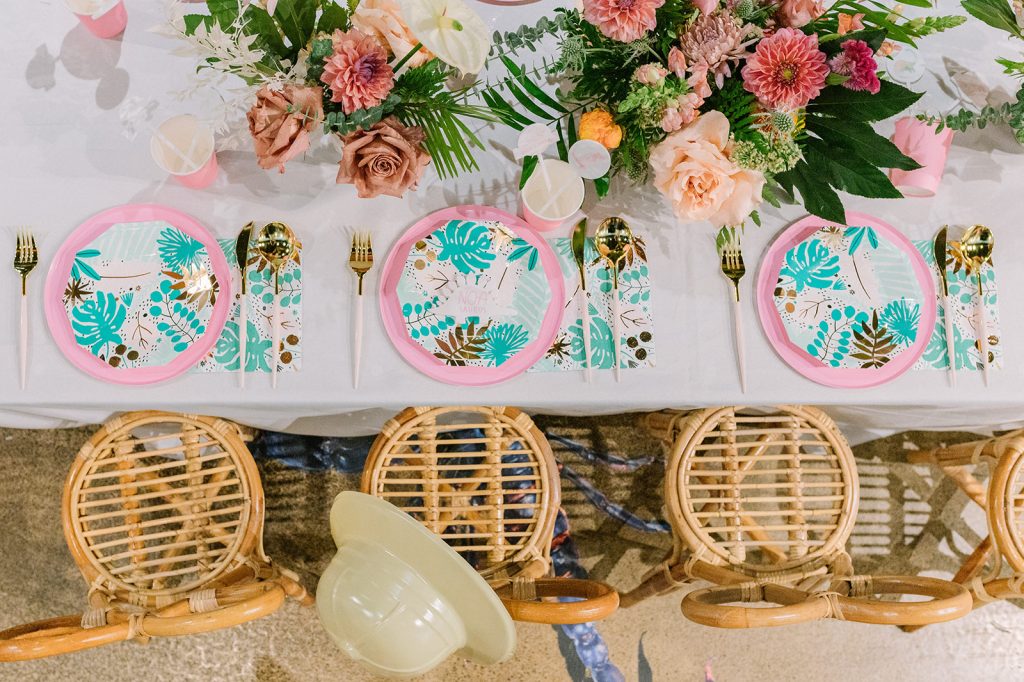 All of the pretty flowers that adorned the table are from The Wildflowers as well!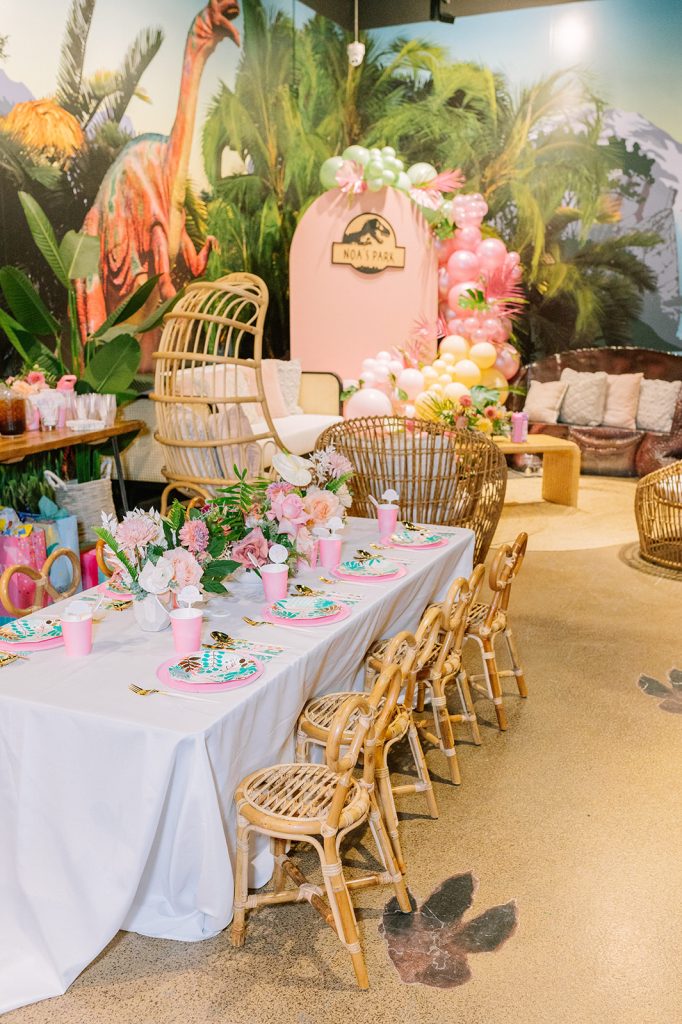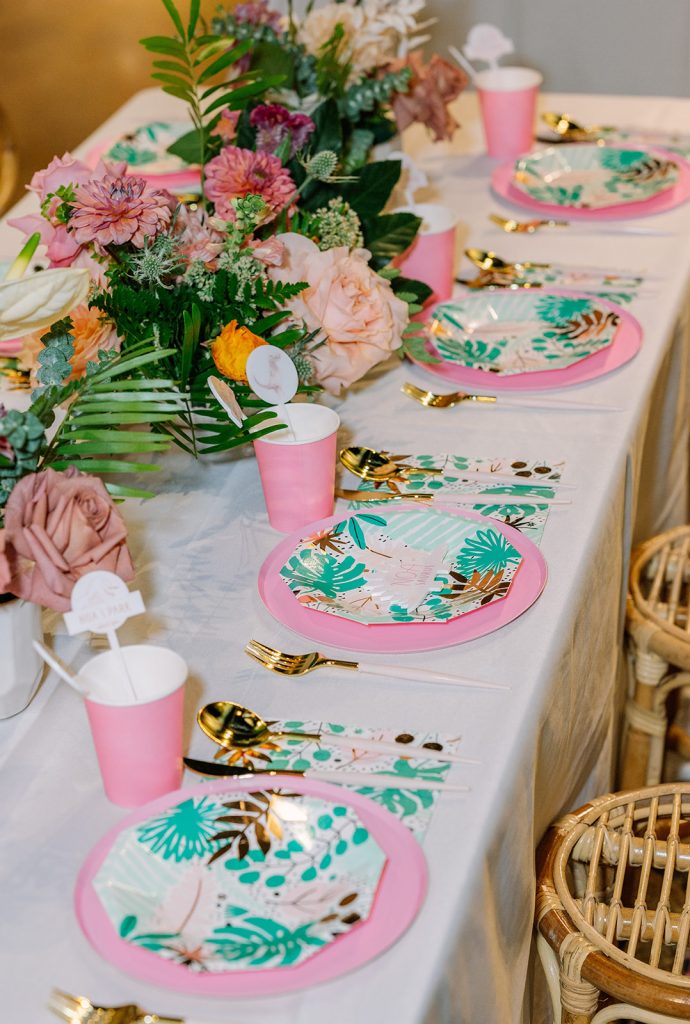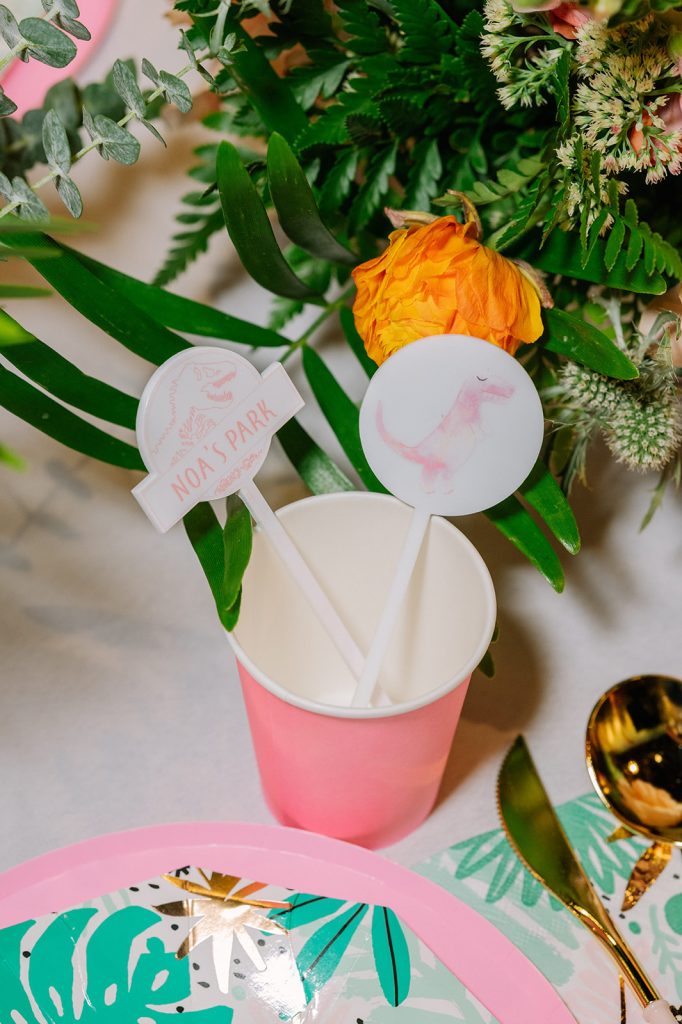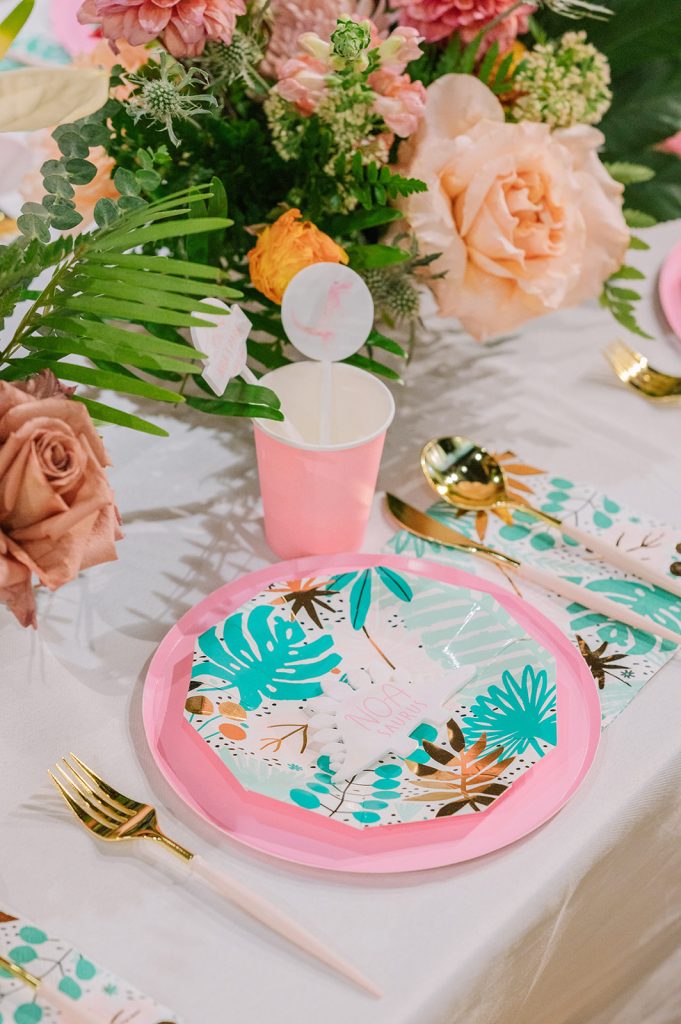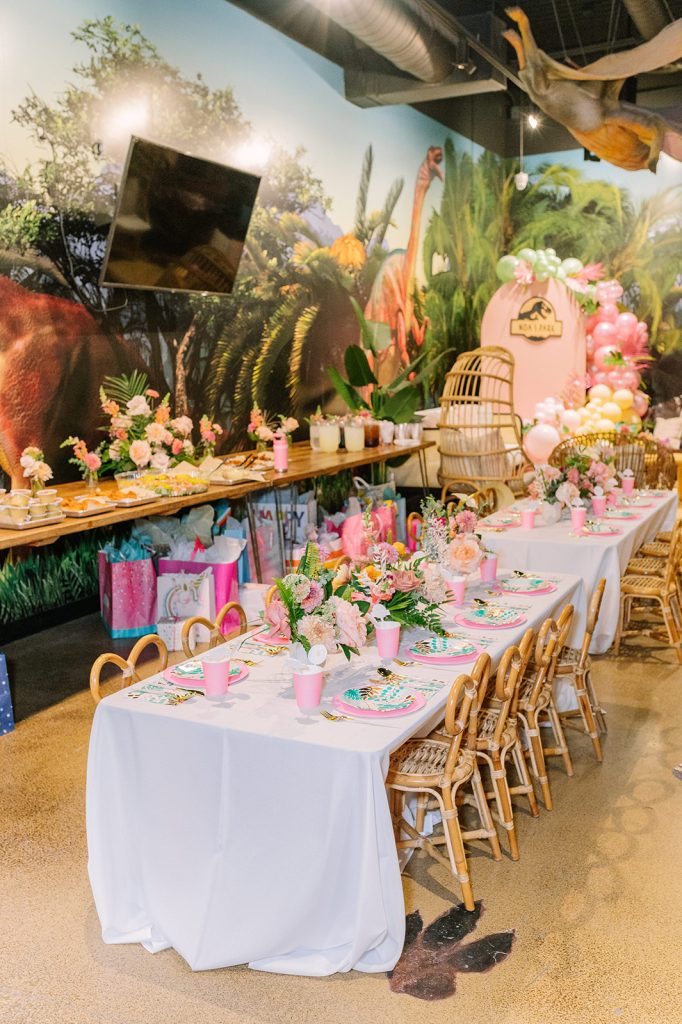 Not only was this party at such a fun place but we also had such great activities for the kiddos to do! From painting to making dinosaur stuffed animals and even excavating too! Most of the fun was from Little Artist Party and the excavating was courtesy of Pangea! So much fun for the kids…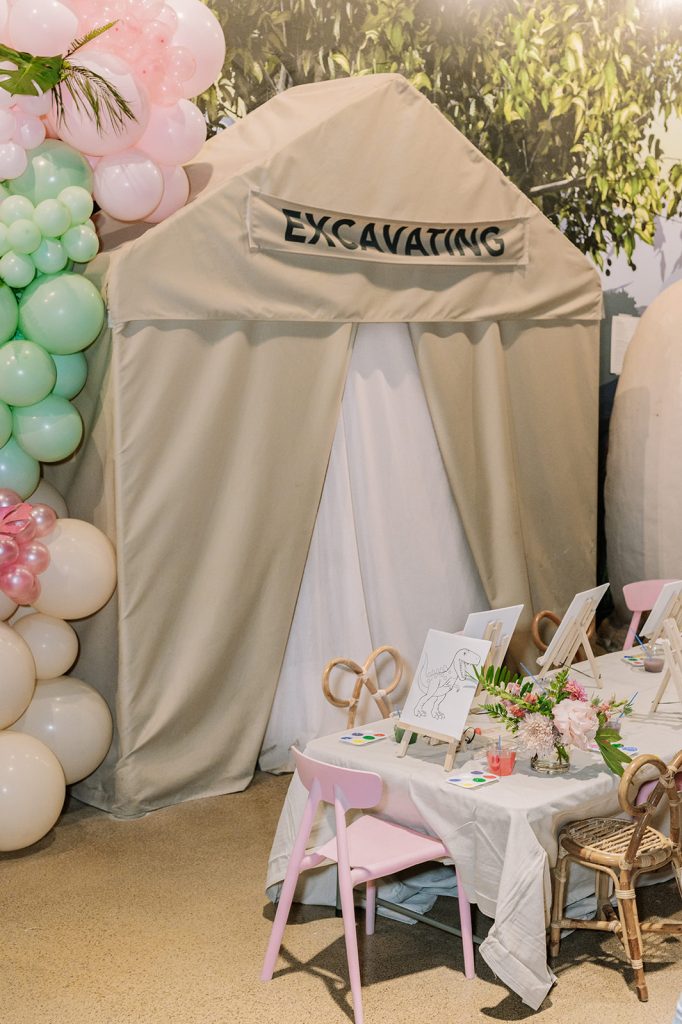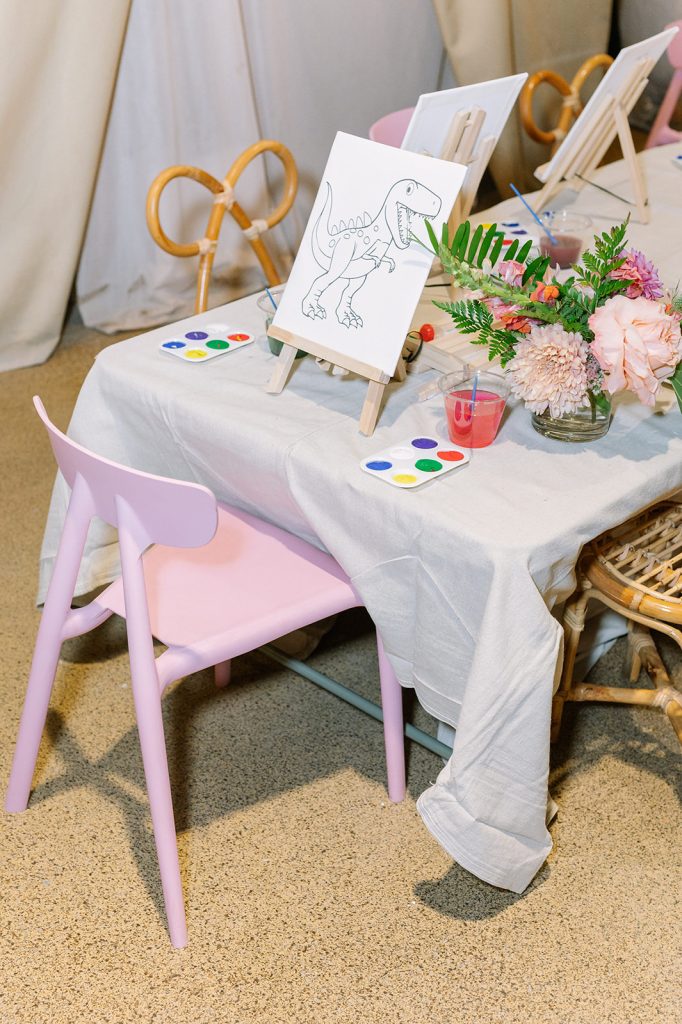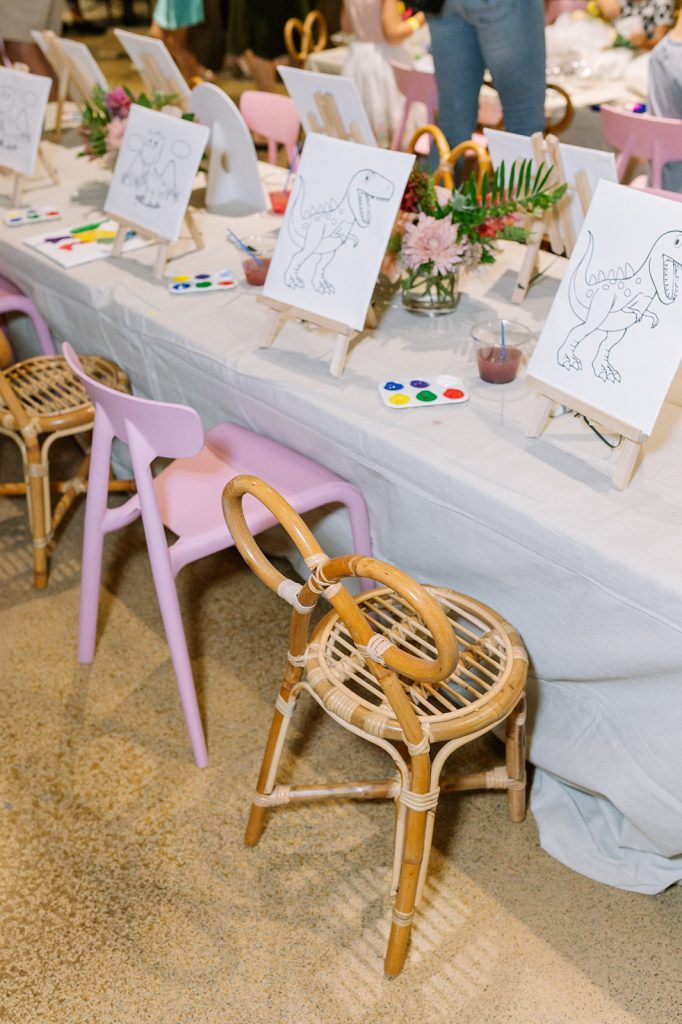 We had the sweetest signage through-out the party by the always amazing Pirouette Paper! How cute is this little pun?!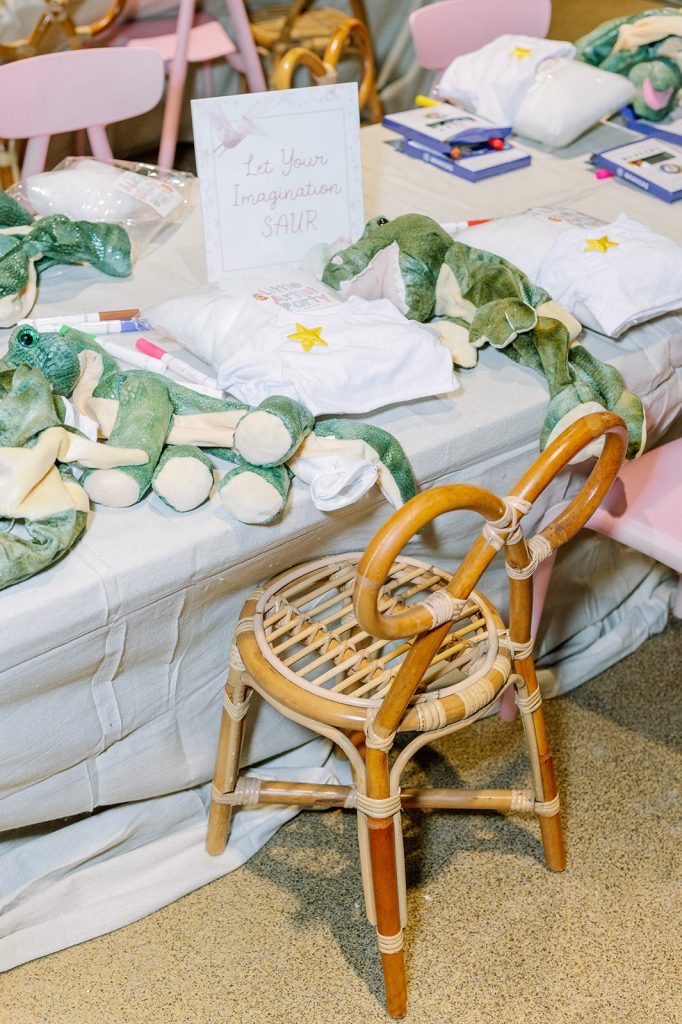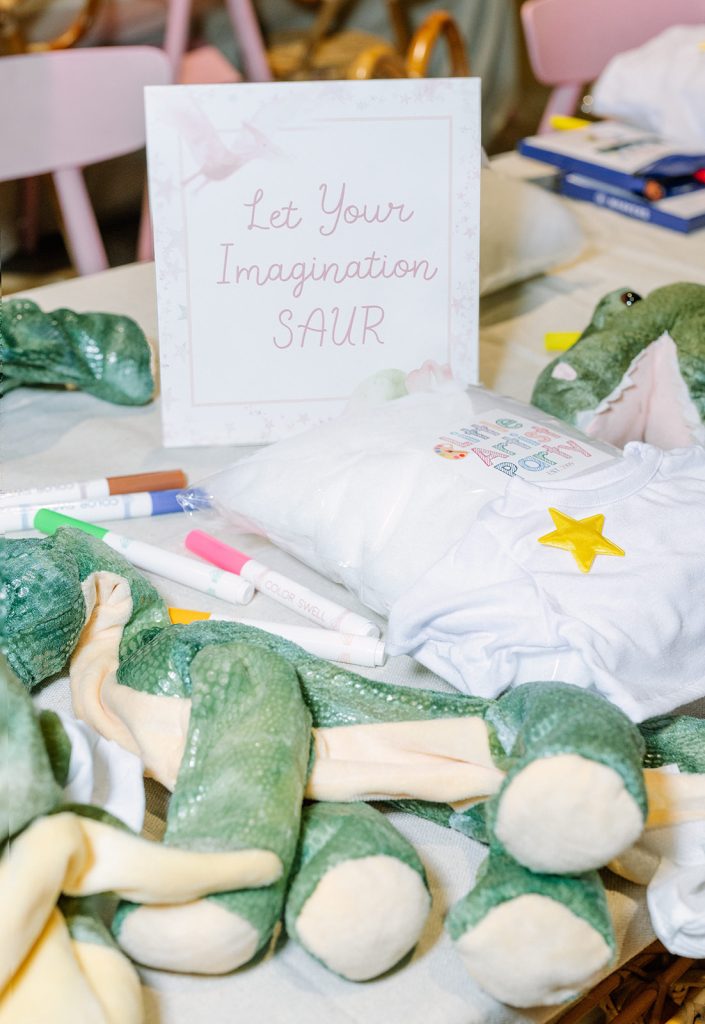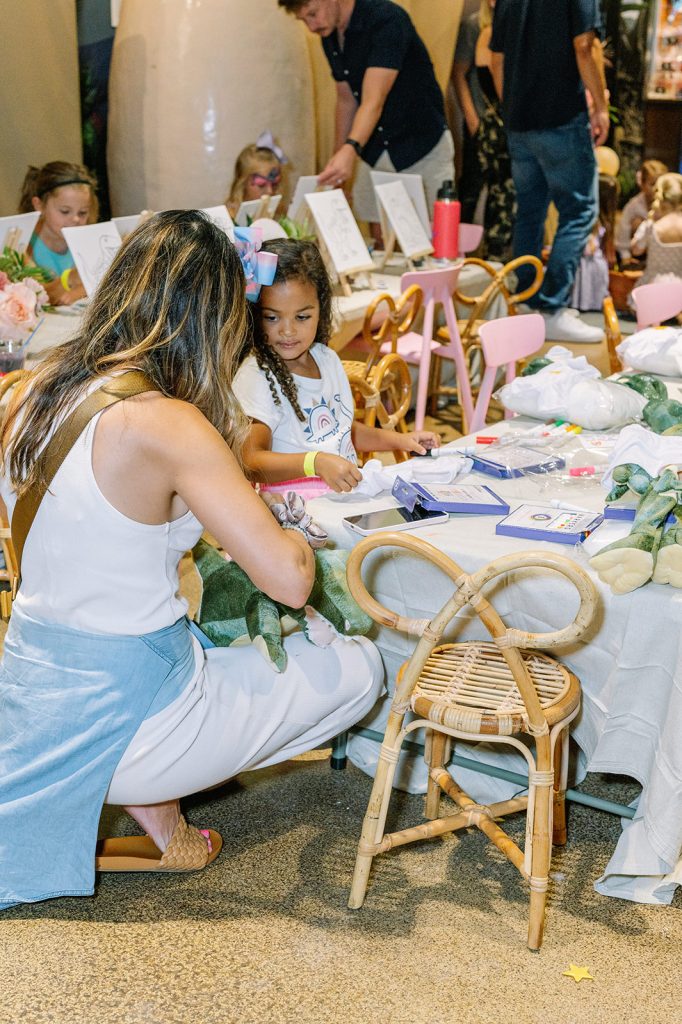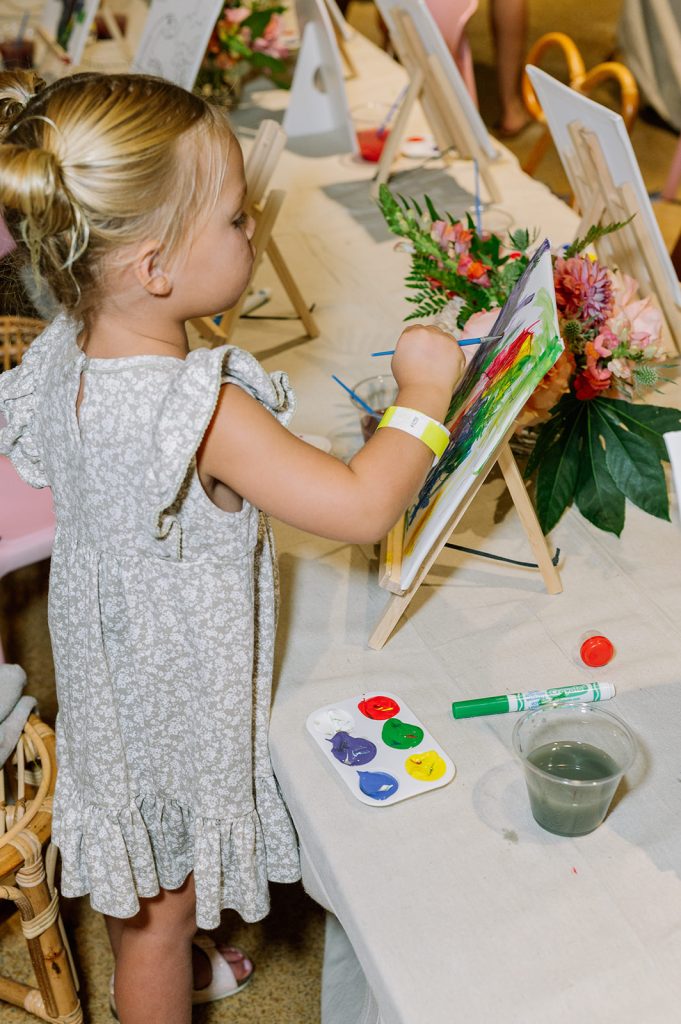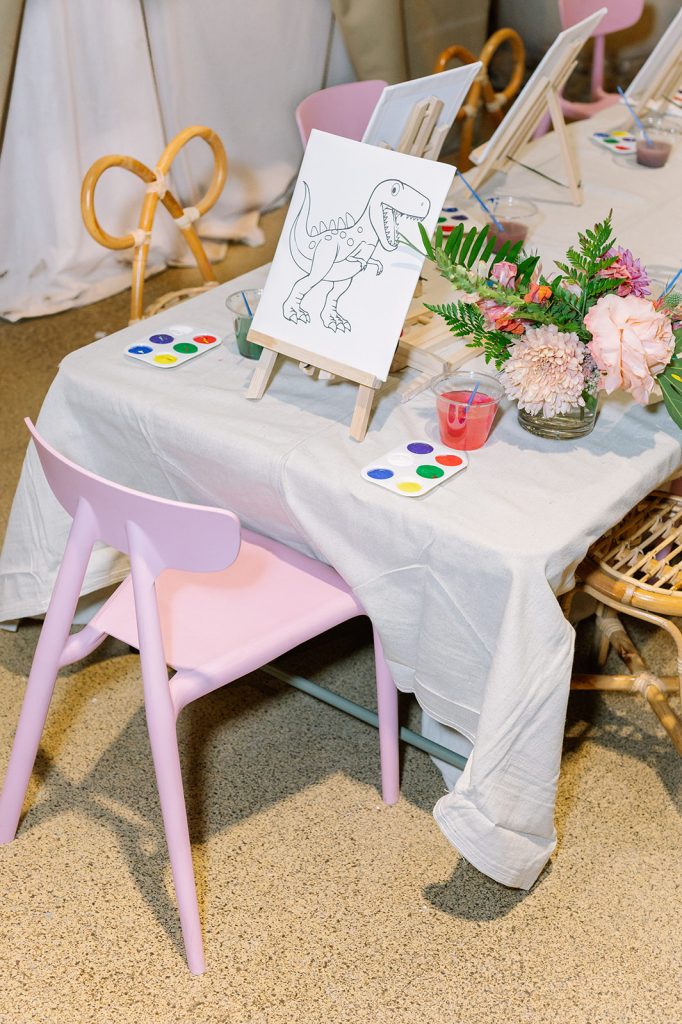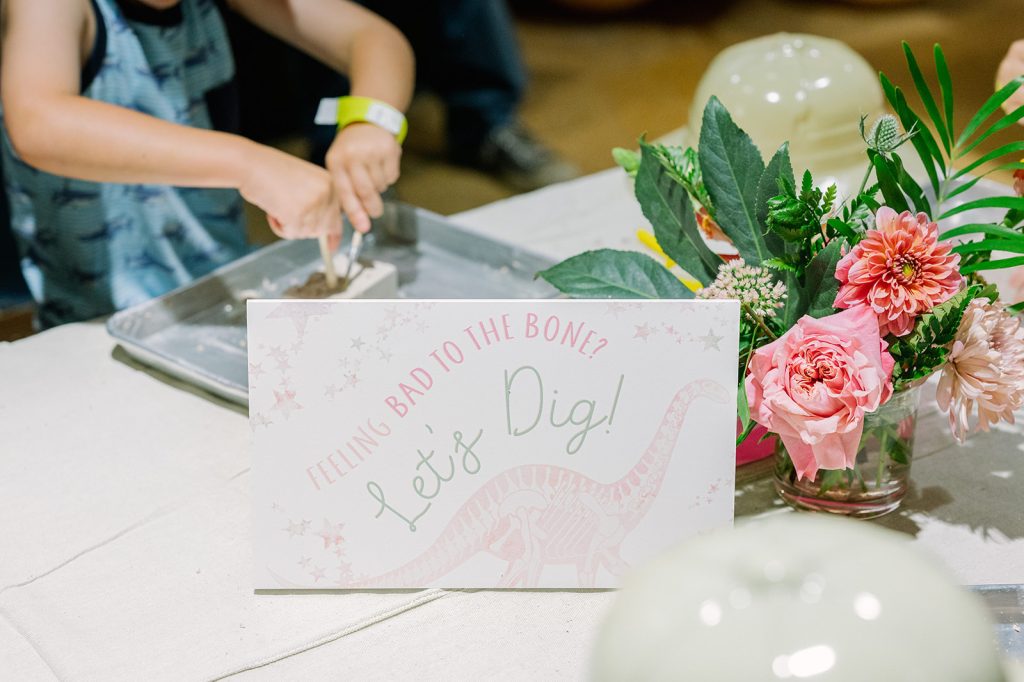 These kiddos had SO much fun!!!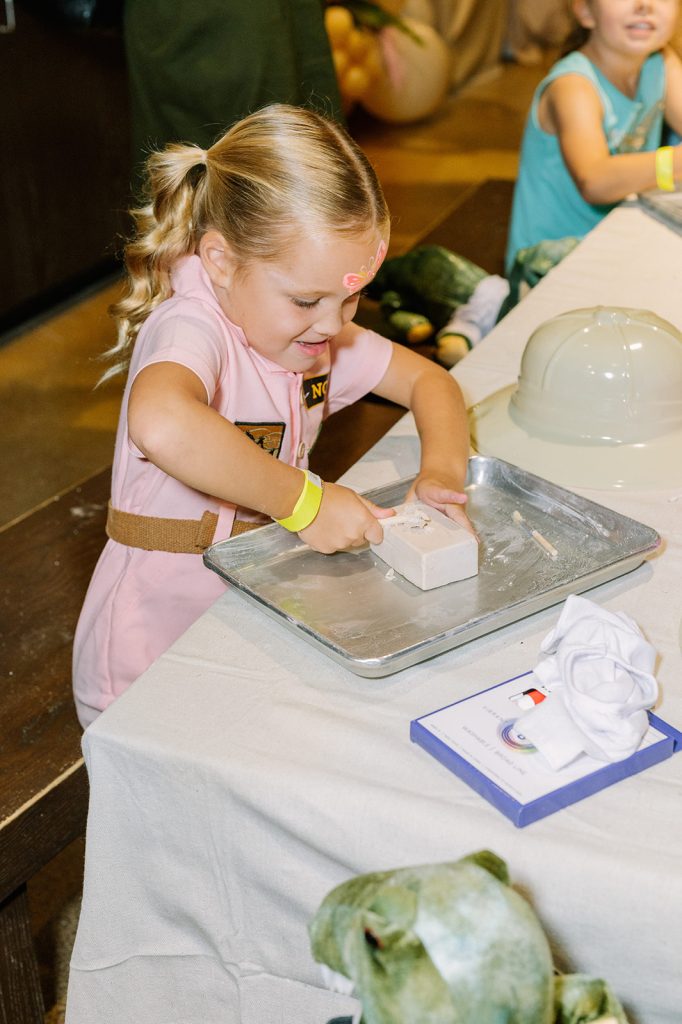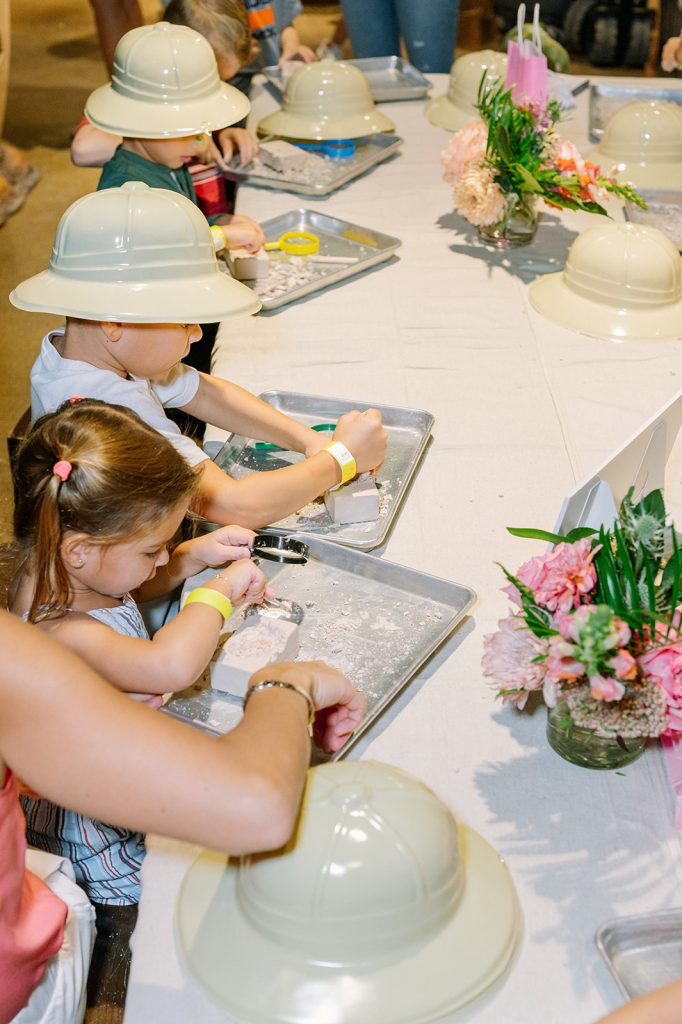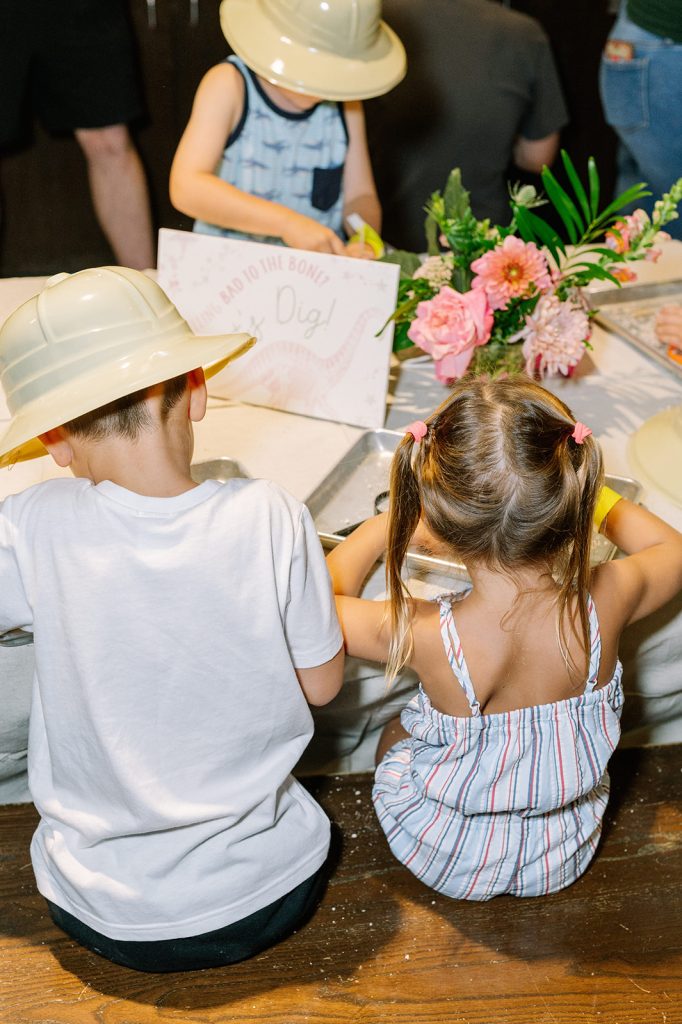 While the kiddos enjoyed all of their fun activities the adults were able to lounge in this cute set up courtesy of Dang Fine Rentals! And Pangea just happened to have a built in dinosaur couch we just had to use, haha!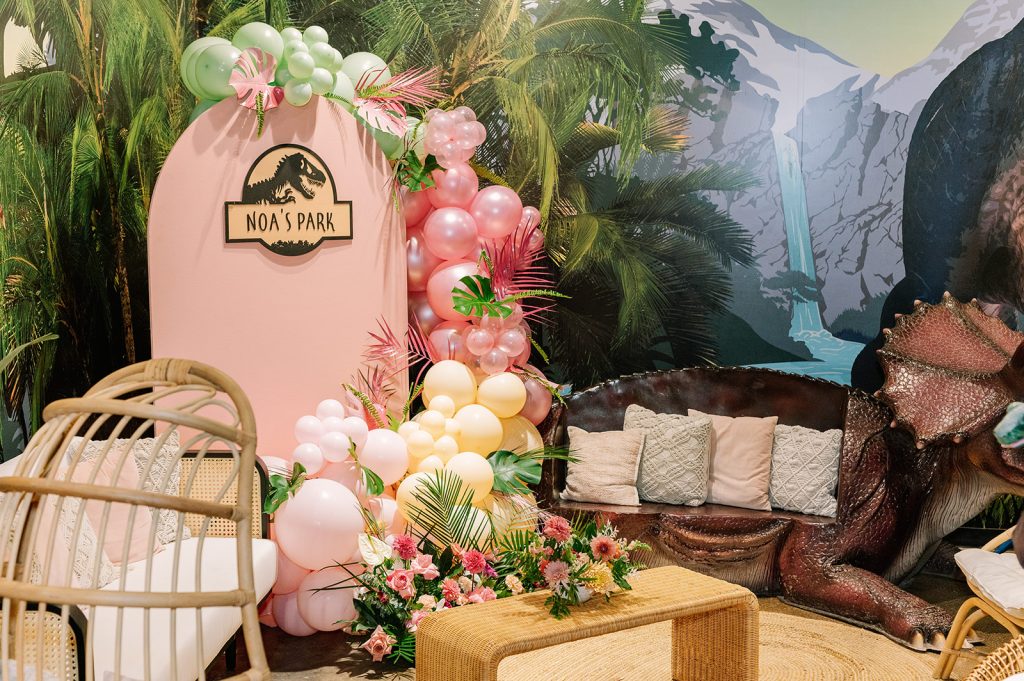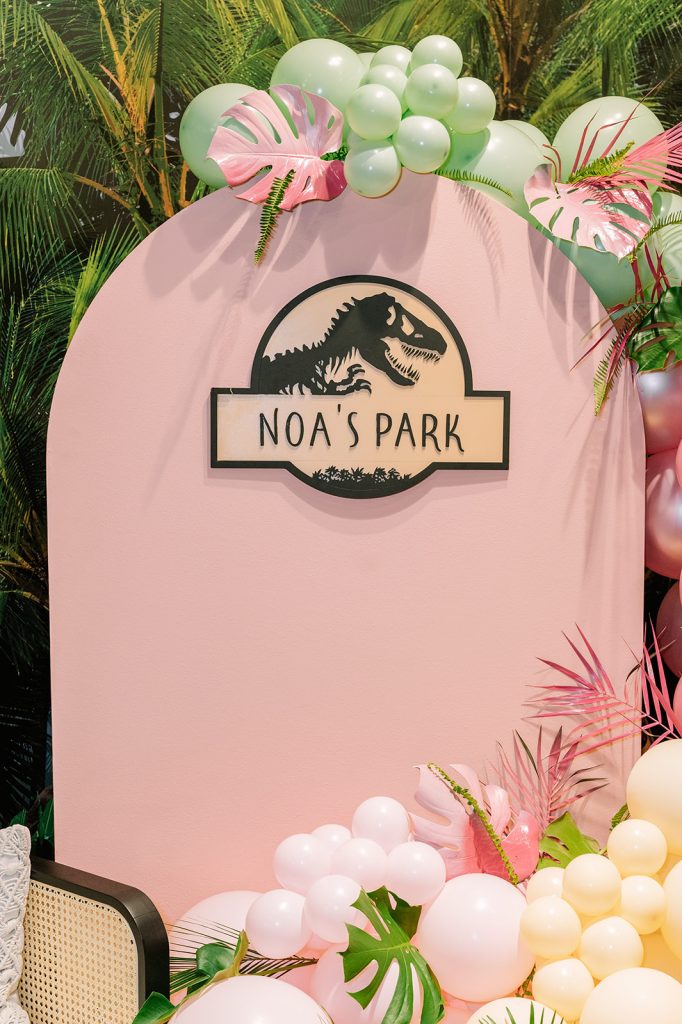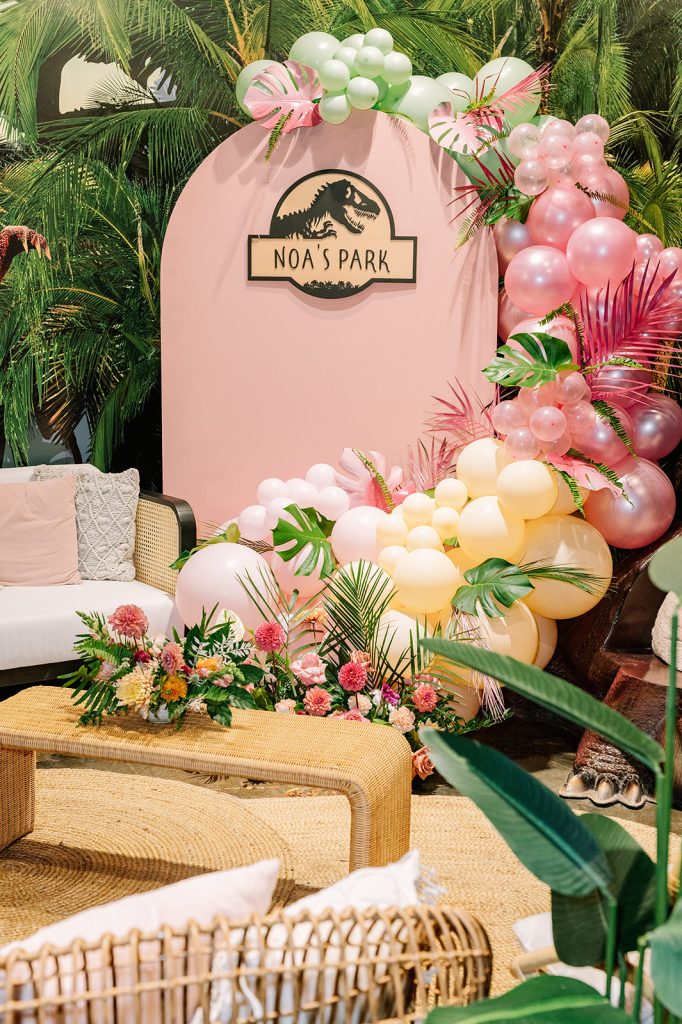 Play Play Zone brought this adorable candy and prize station that the kids went crazy for! If you're ever looking for a wow factor at a party this is it!!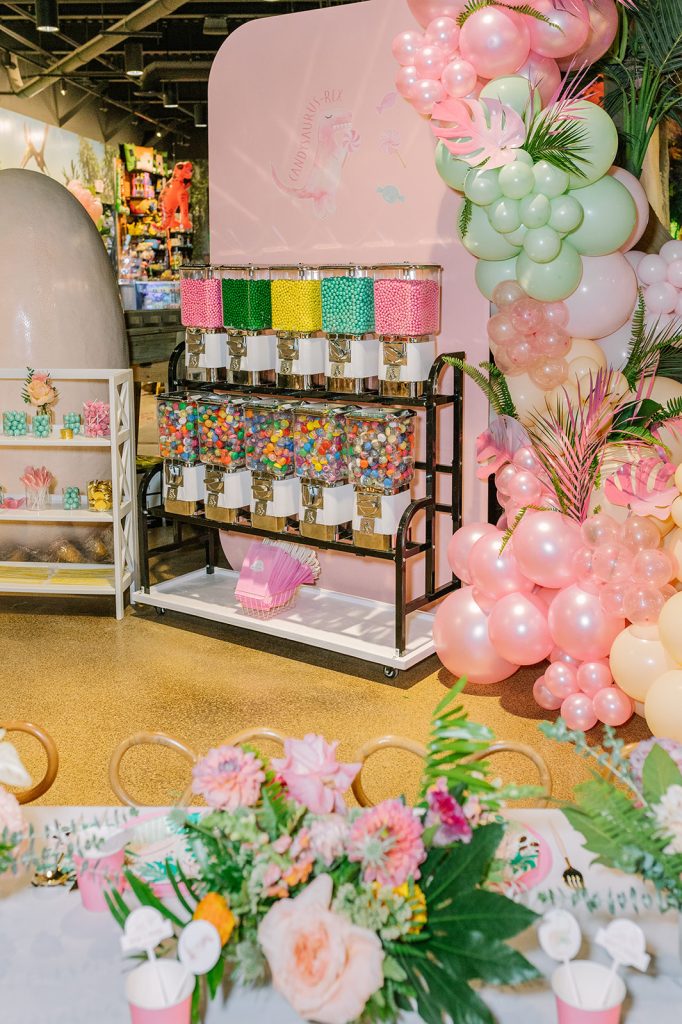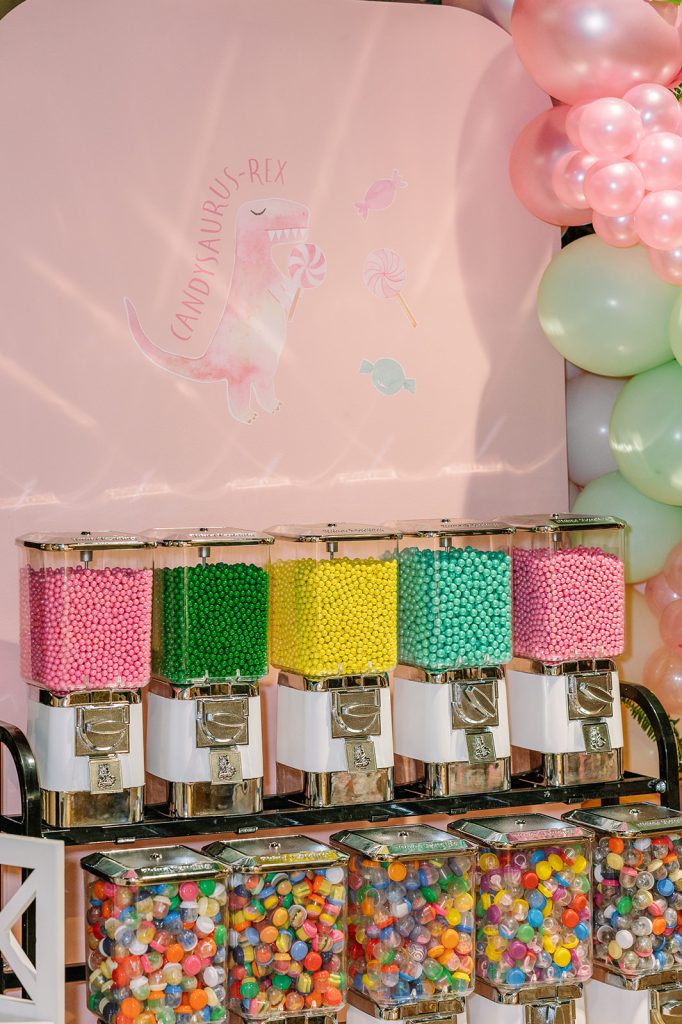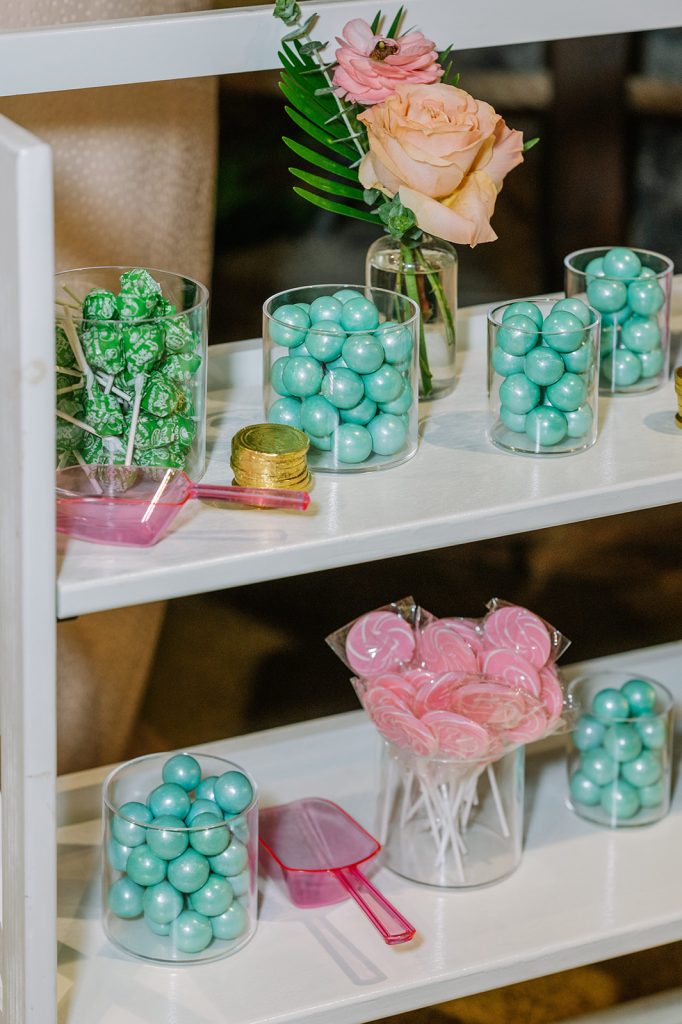 On to the most amazing dessert spread! Sugar Buzz brought that adorable cake and those delicious cupcakes. The perfect ending to this sweet party!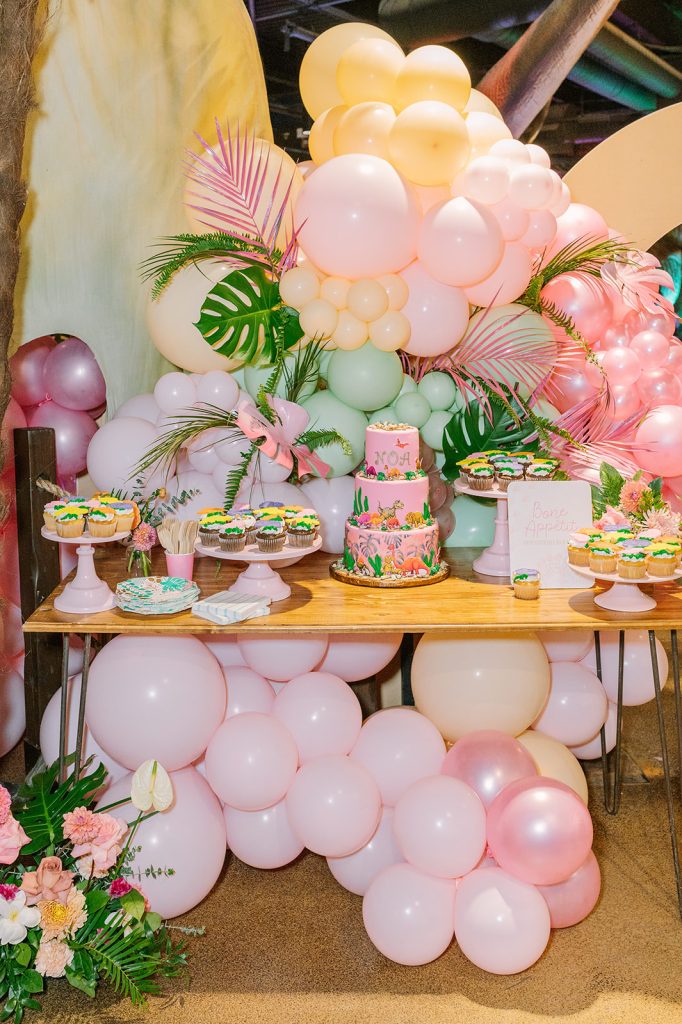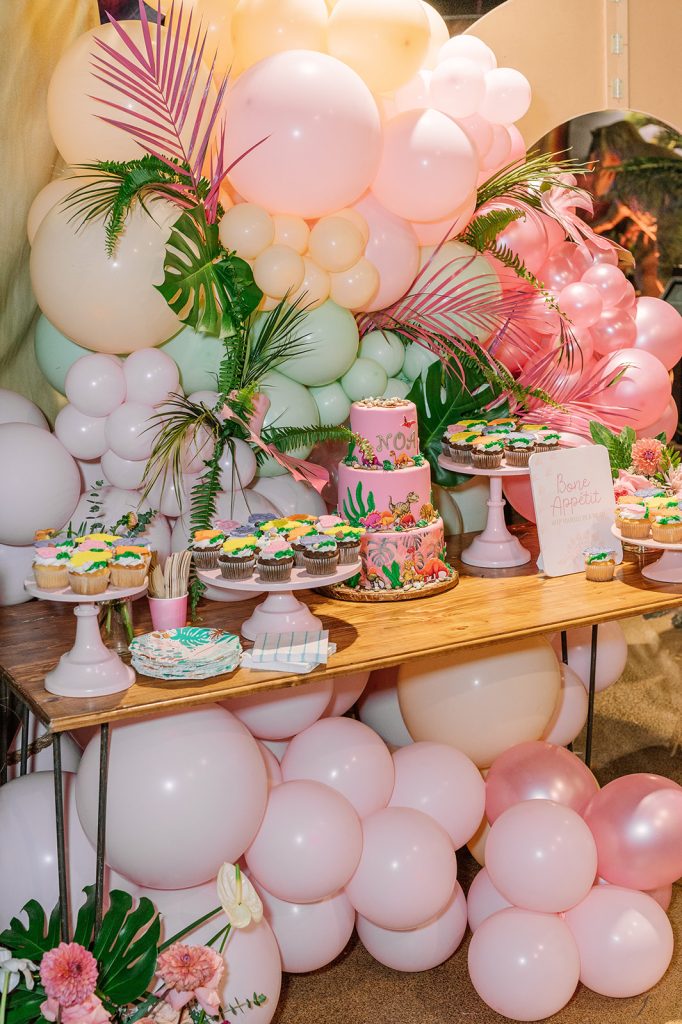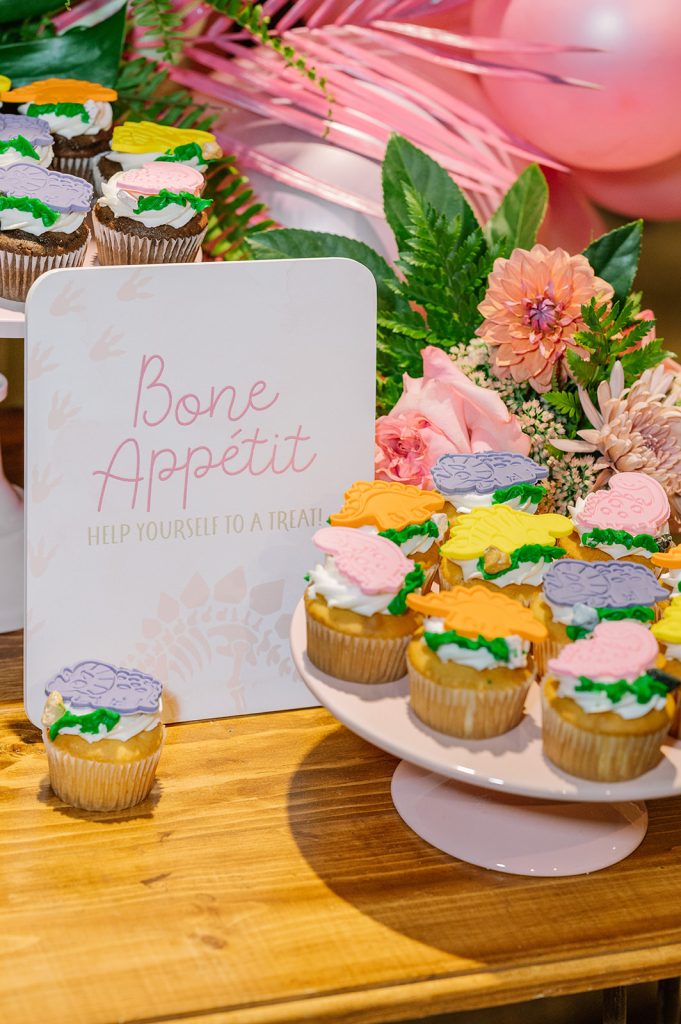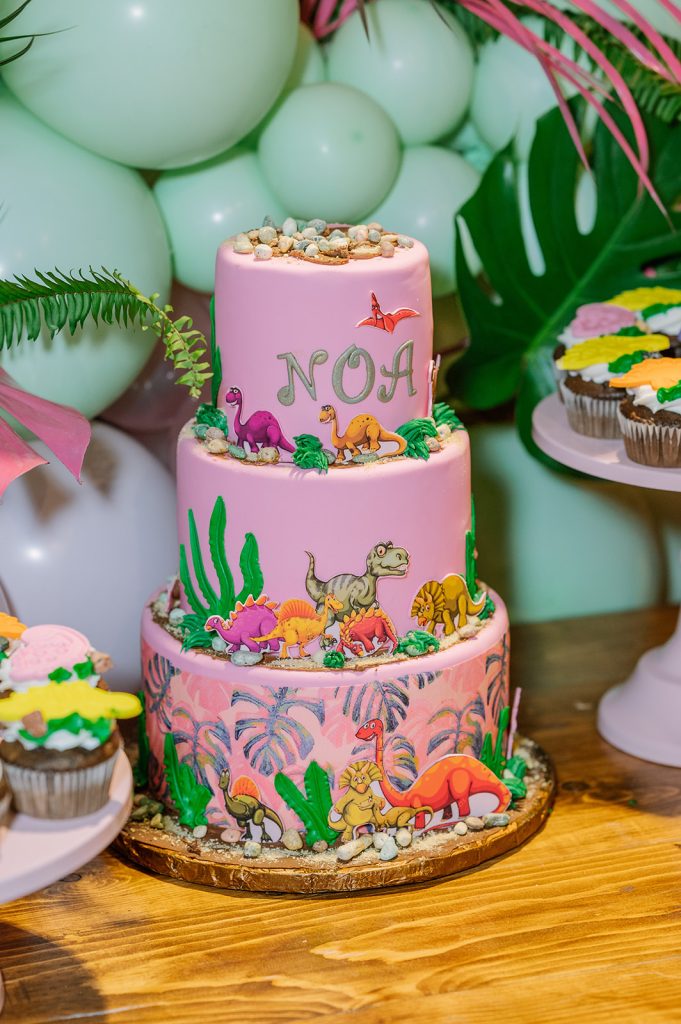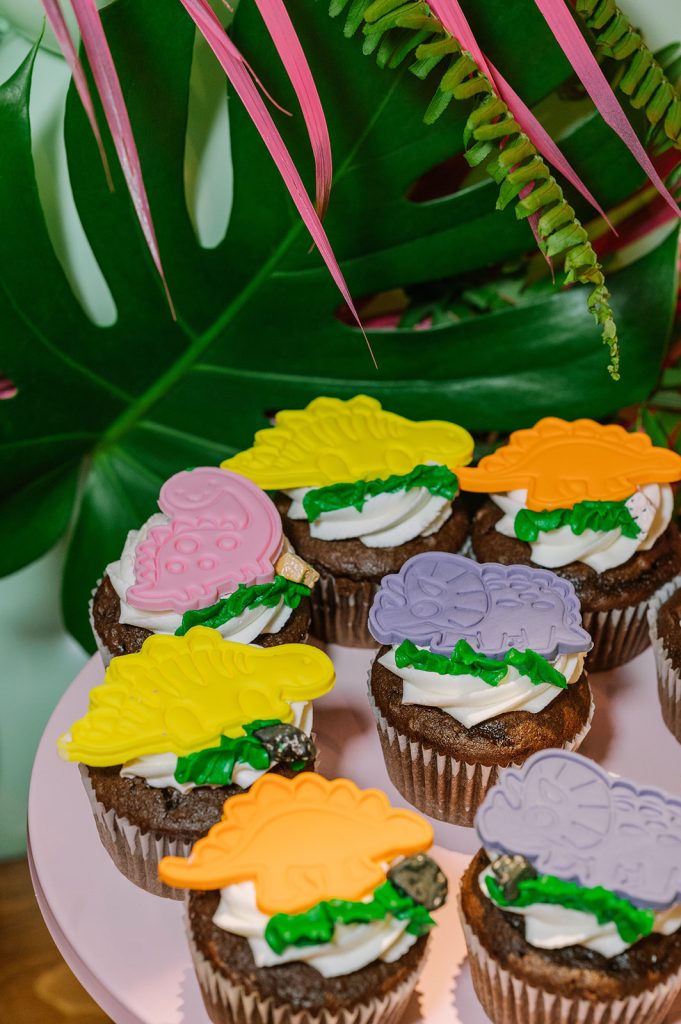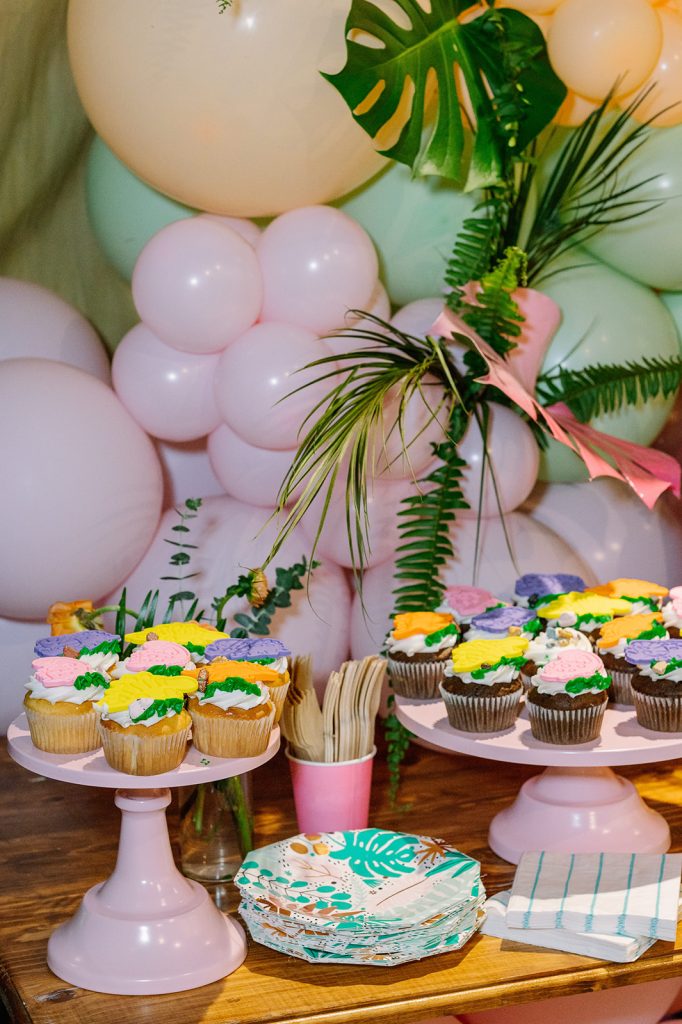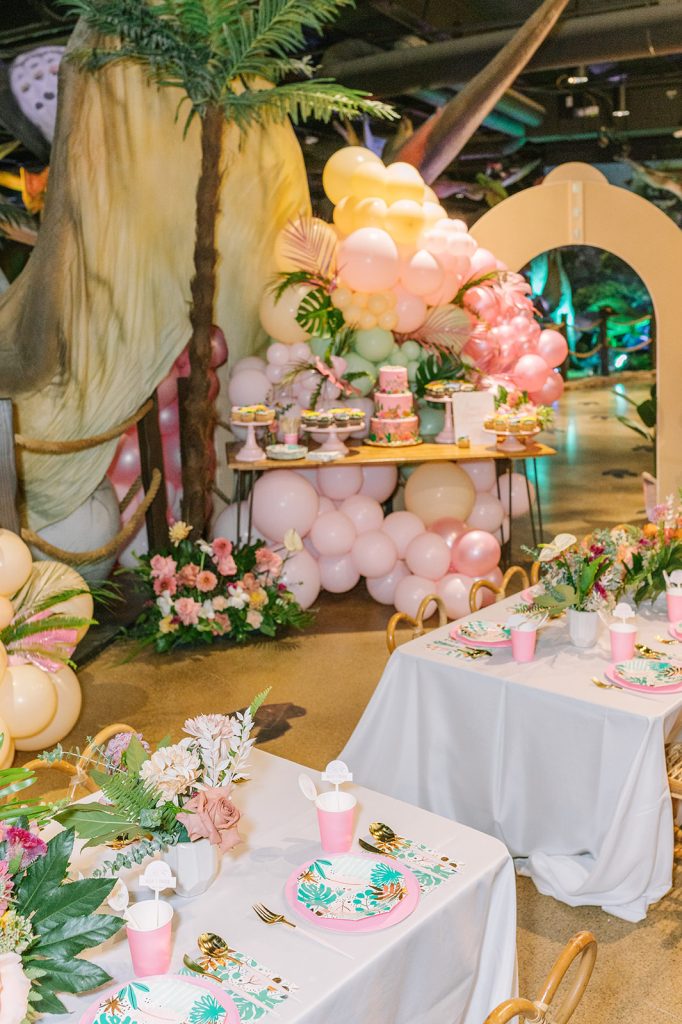 Big Brother had to get in on a photo!!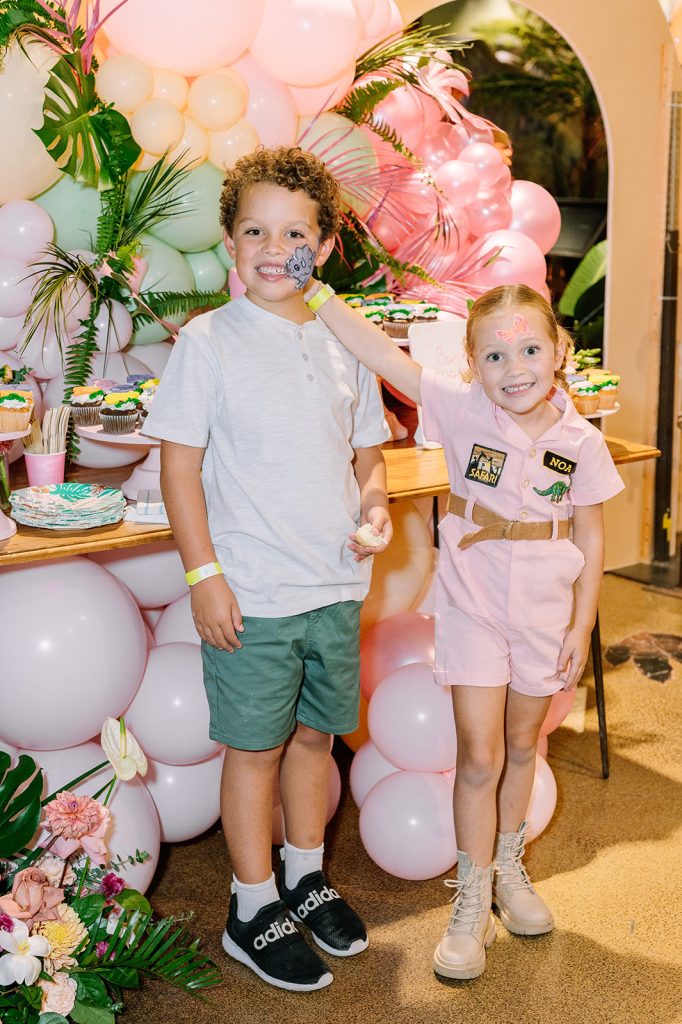 And our happy adorable birthday girl Noa in the cutest outfit ever!! What a special day!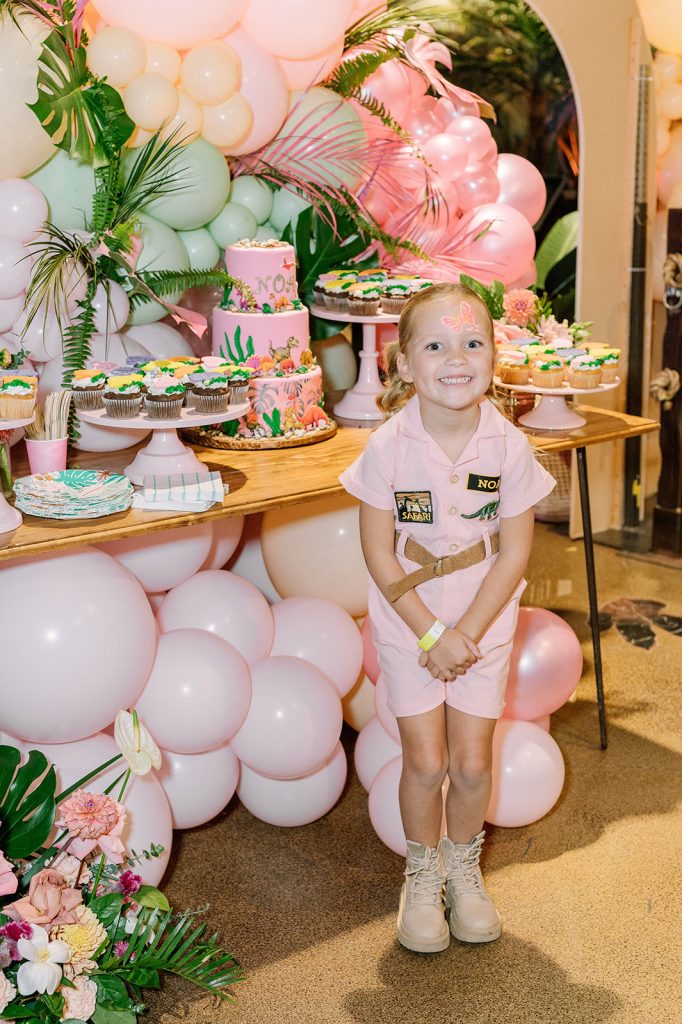 Happy Birthday Noa! We can't wait till the next one!!
xx
Jacquelyn