Don't you just love Spring?! The flowers are blooming and the days are longer and sunnier! My family and I have been spending lots more time outside and it's just good for the soul. You may have seen yesterday that we are celebrating one of our favorite flowers this week, daisies! I decided an adorable Daisy Party was in order to celebrate all things Spring!
I put together this sweet shoot with a few of my favorites and I've been dying to share it with you all today! From the backdrop to the flowers to the adorable little ladies. This one can't be missed!
Captured perfectly by the talented Lorin Kelly Photo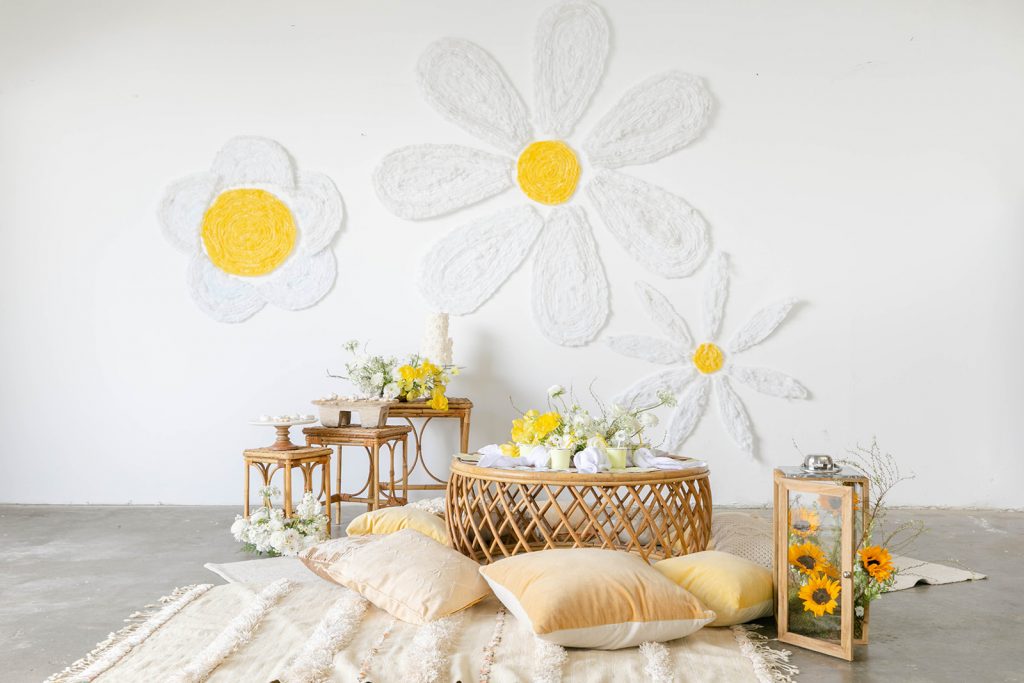 Starting off with one of my favorite invite suites ever!! Crystal of The Fancy Cat Studio is responsible for this incredible invitation. The daisy cutouts and attention to detail deserve a big round of applause!! Lorin styled it beautifully with laser-cut details from Proper Letter, desserts from Sugar Crush Sweets, a pretty runner from Party Crush Studio, and sunnies from The Daydream Republic. Isn't it just so fresh and fun?! It was all styled on Stile & Co's beautiful mat as well. You can tell I love it by the number of photos I'm sharing below, haha!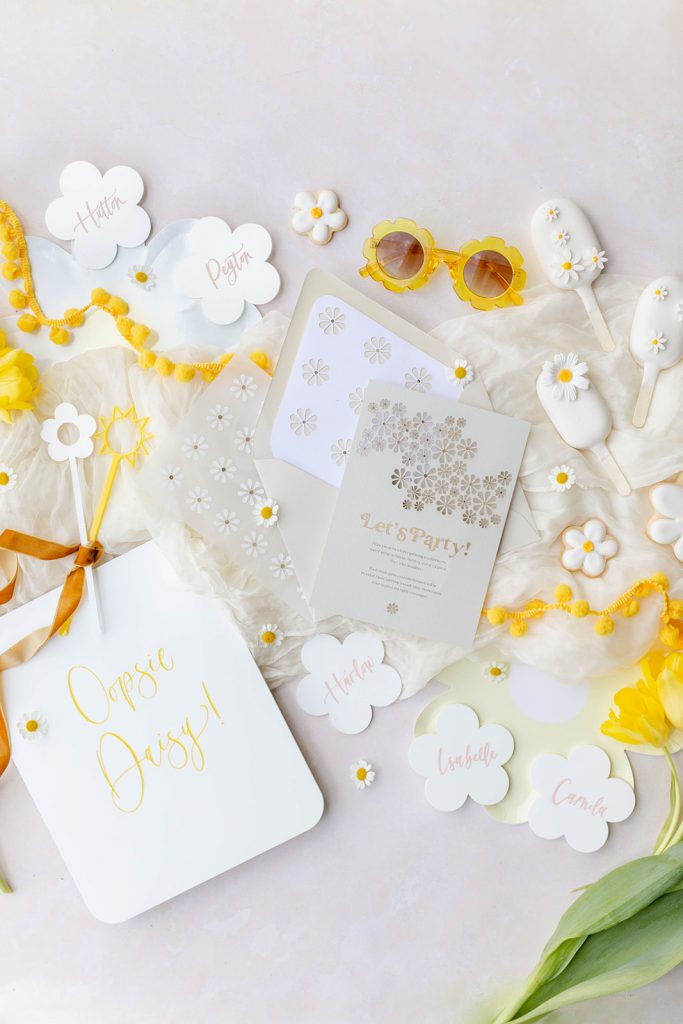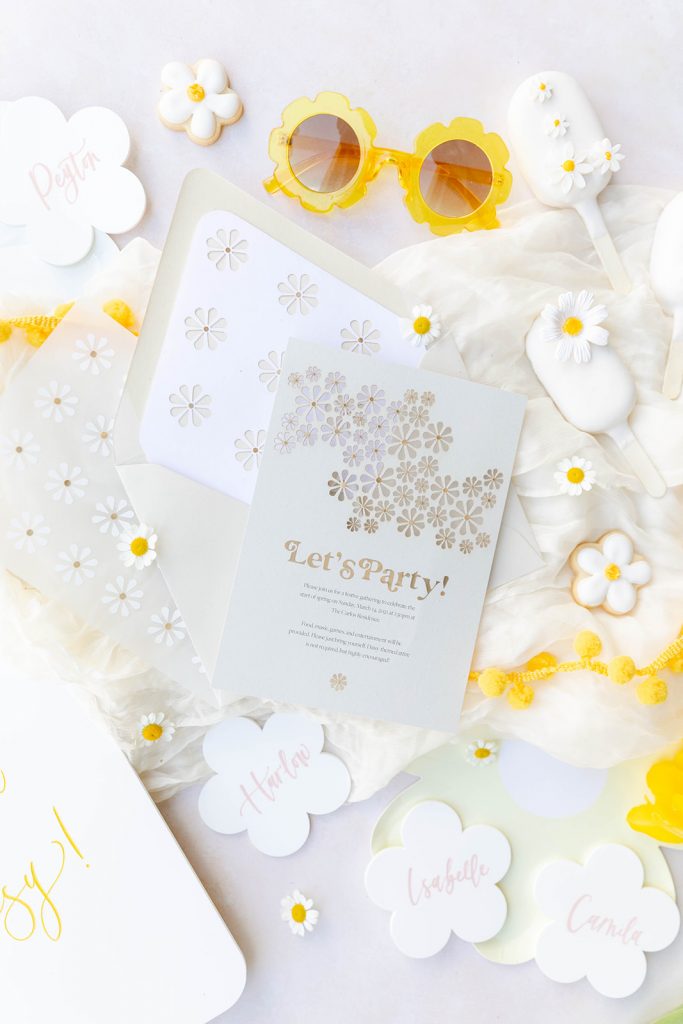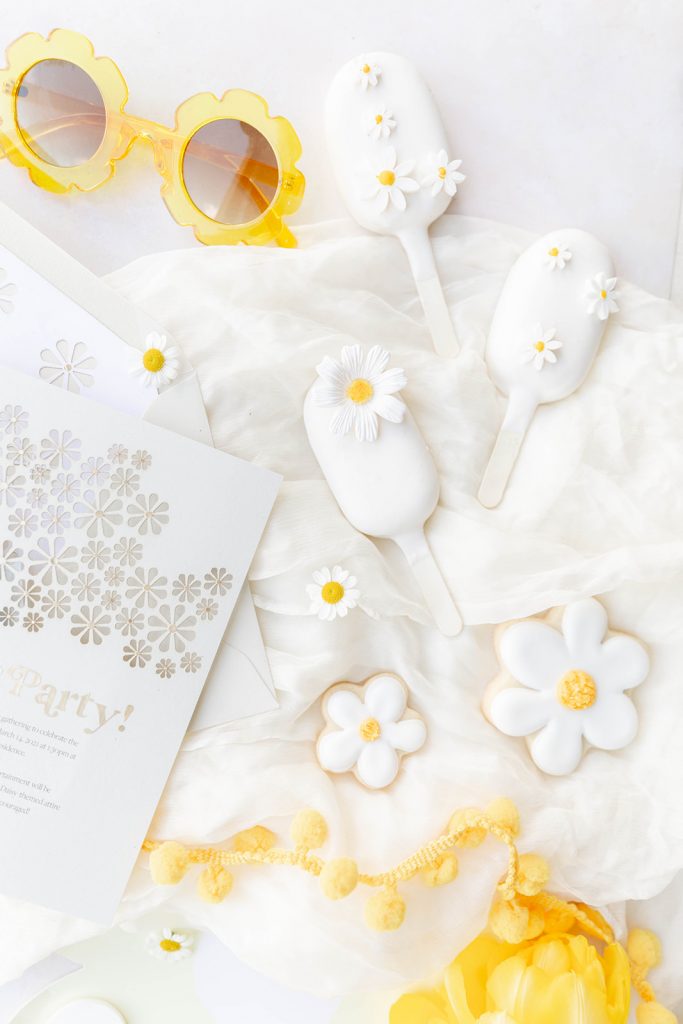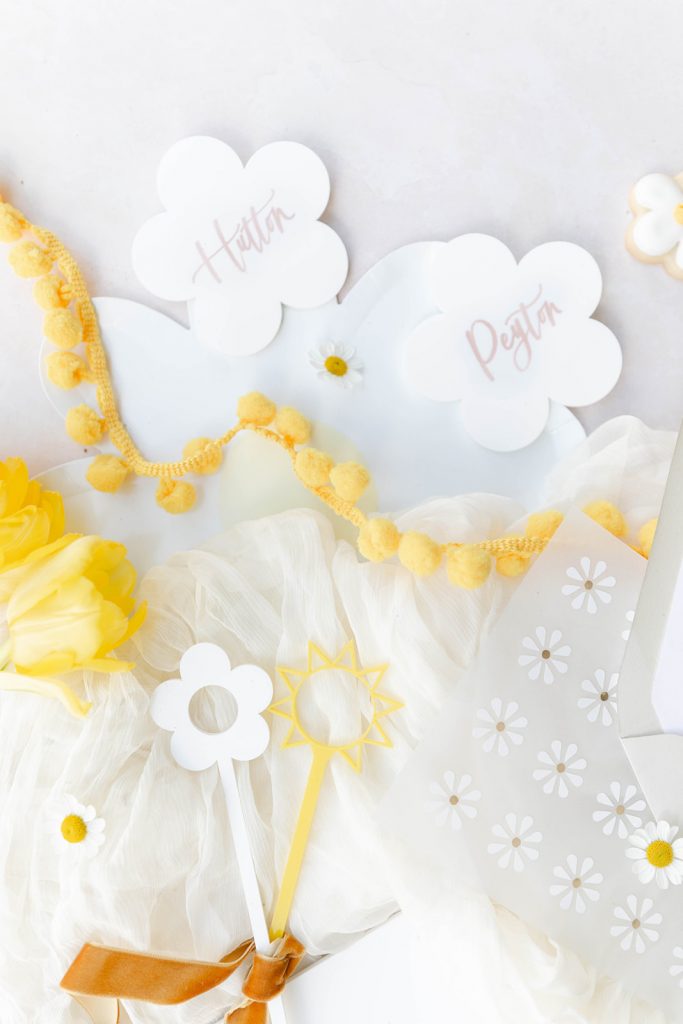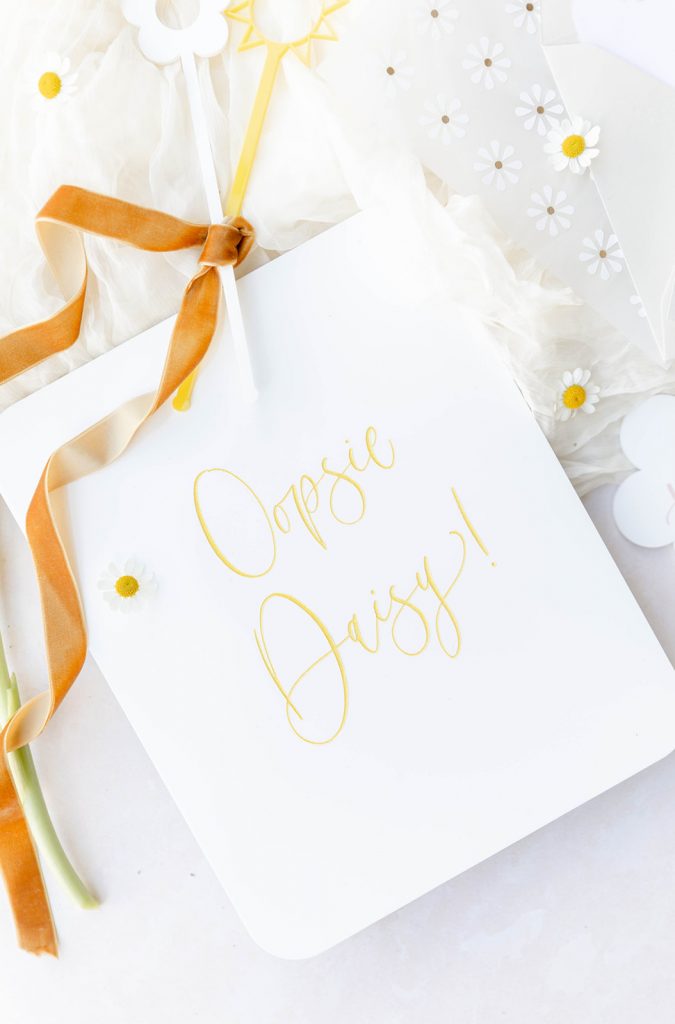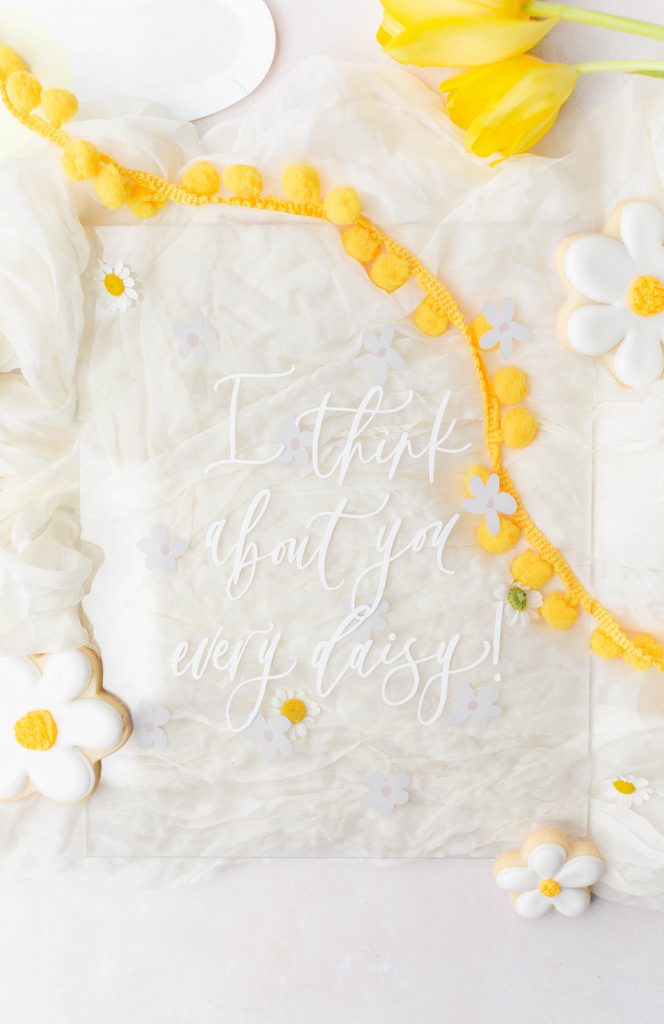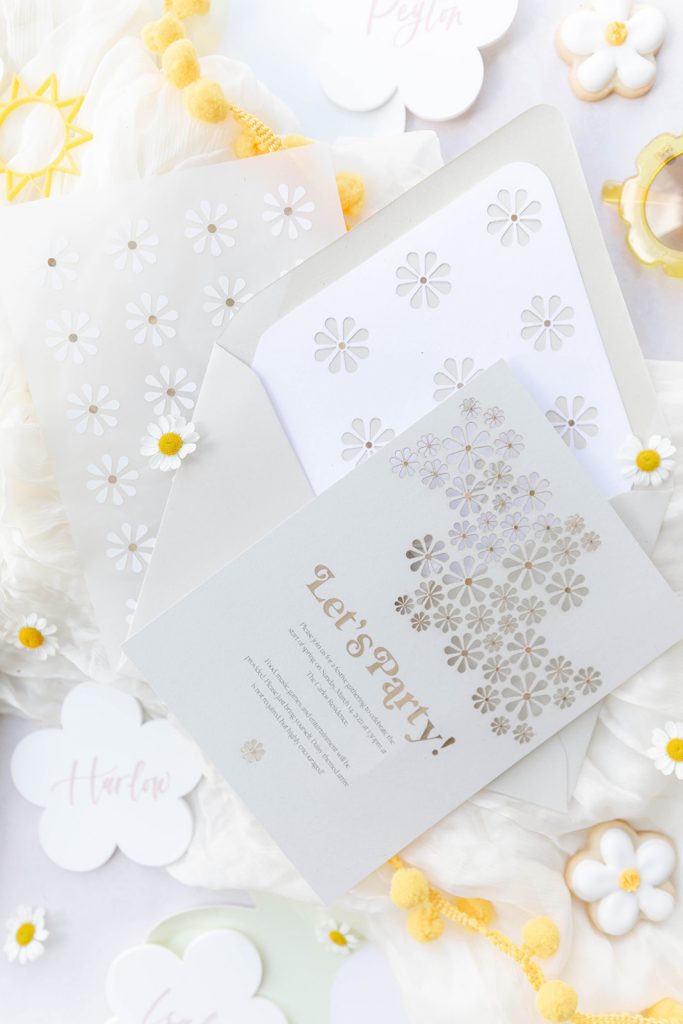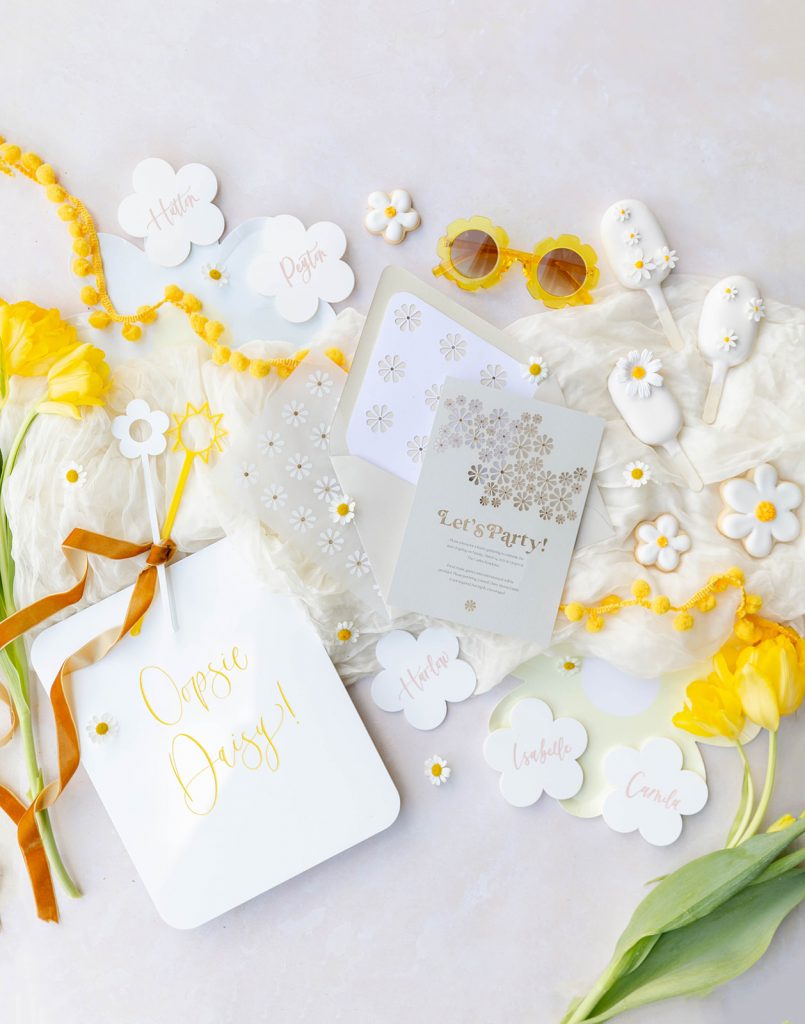 Onto the main attraction, the full party set up!! With an invite that good you'll need a gorgeous party to follow, and I think we accomplished that. My dear friend Jesi Haack mentioned she wanted to create something fun with myself and Carissa of The Daydream Republic. I told her we had this daisy shoot coming up and bam, she created this incredible backdrop! I'm always blown away by her ingenuity and creativity, but this one really made me happy! Now I just need her to recreate at my house!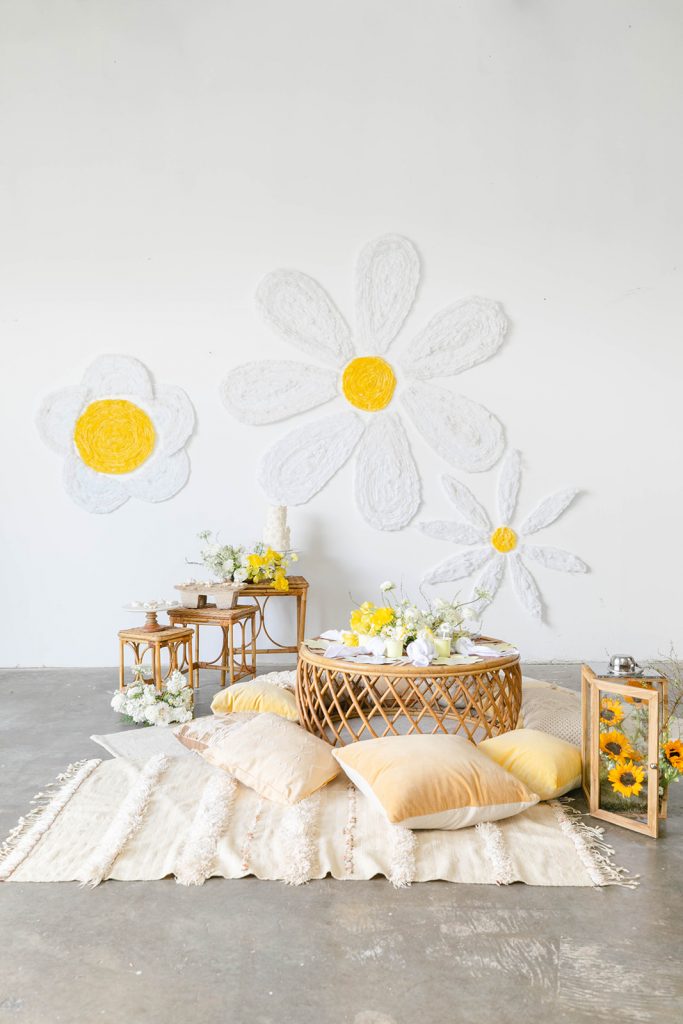 The pretty rattan and textile rentals are from Sweet Salvage Rentals. She always has the best rugs and pillows, and gosh I just love that low-to-the-ground table. And those gorgeous flowers?! Well, they are by none other than The Lamb and Poppy! She brought the flower fields to us with this beauty and I can't get enough of it!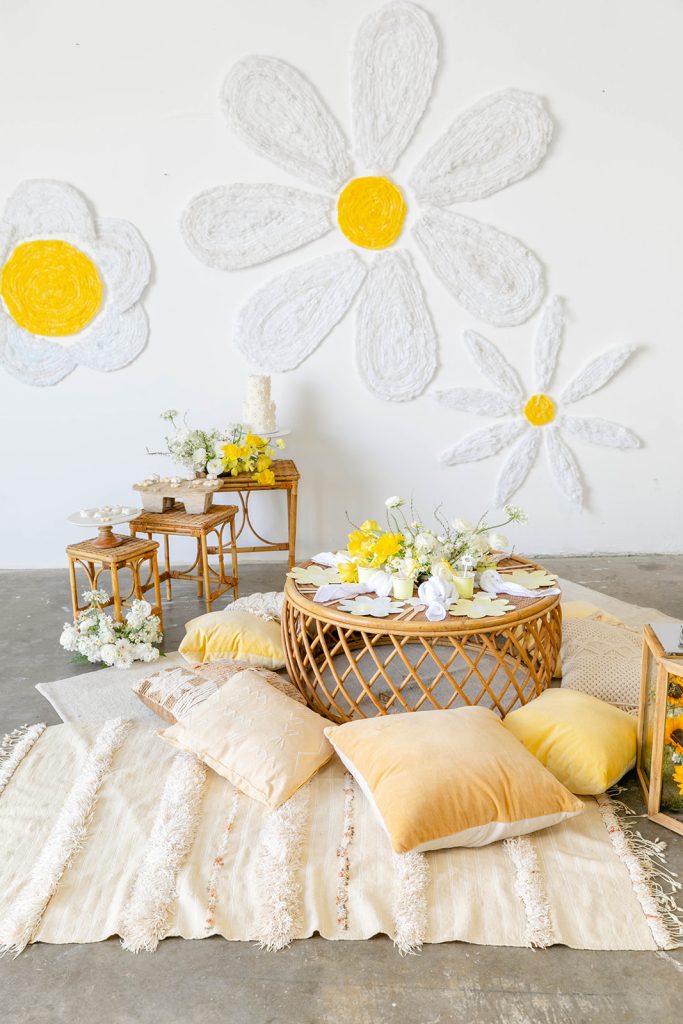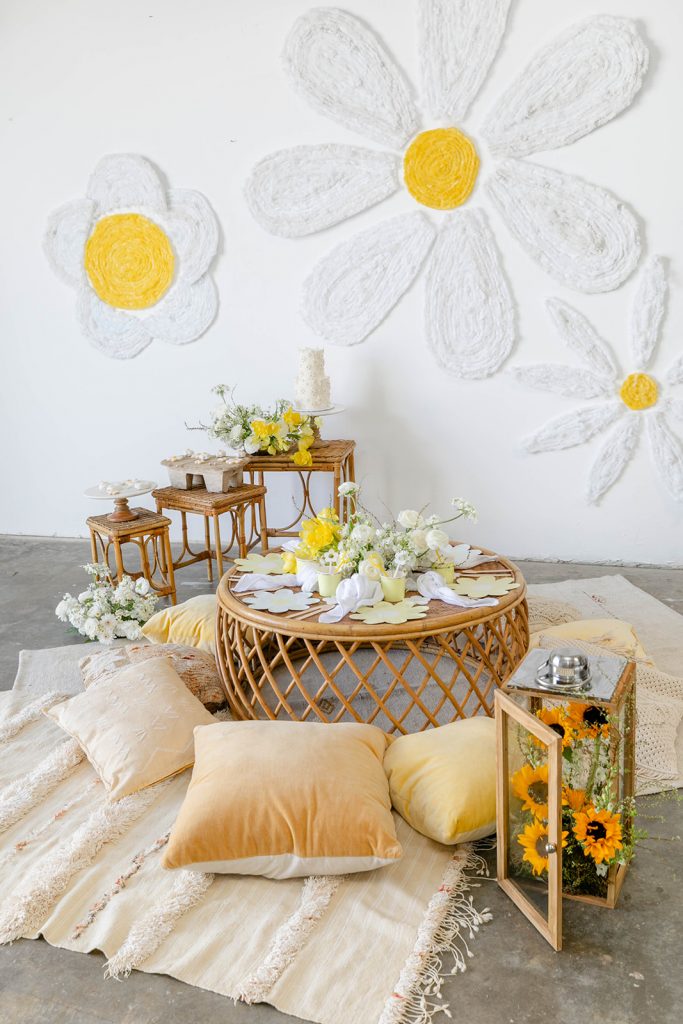 The table was set with this daisy plate collection by Meri Meri from Bonjour Fete, however, I only used the white and yellow plates. I added yellow tumblers, white napkins from Party Crush Studio, and simple flatware. The flowers by The Lamb and Poppy along with the sweet details by Proper Letter really dressed up the table!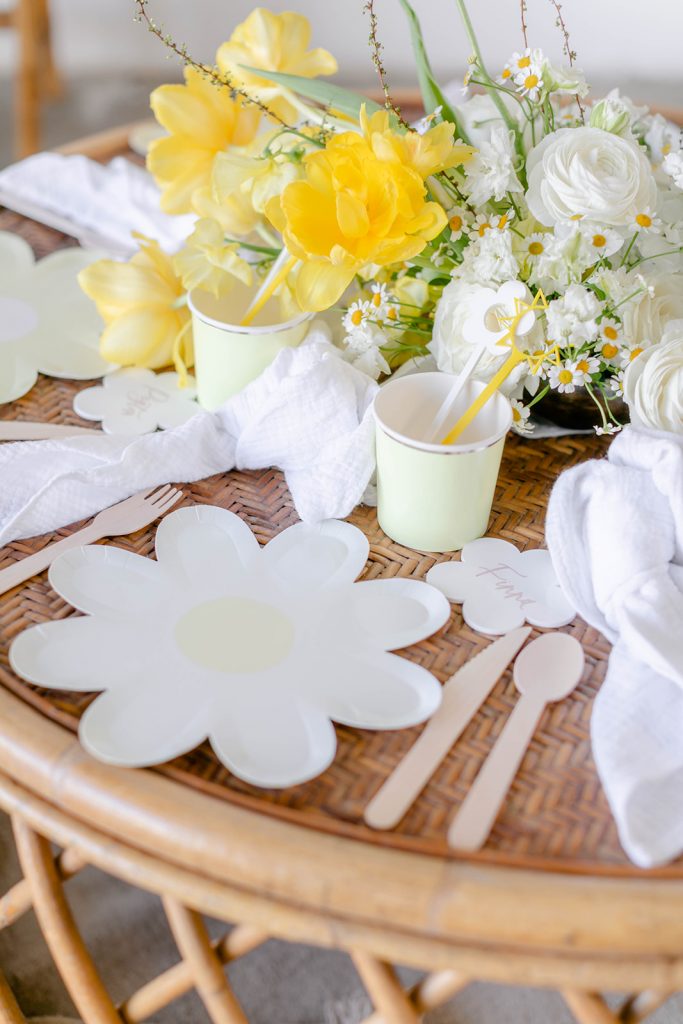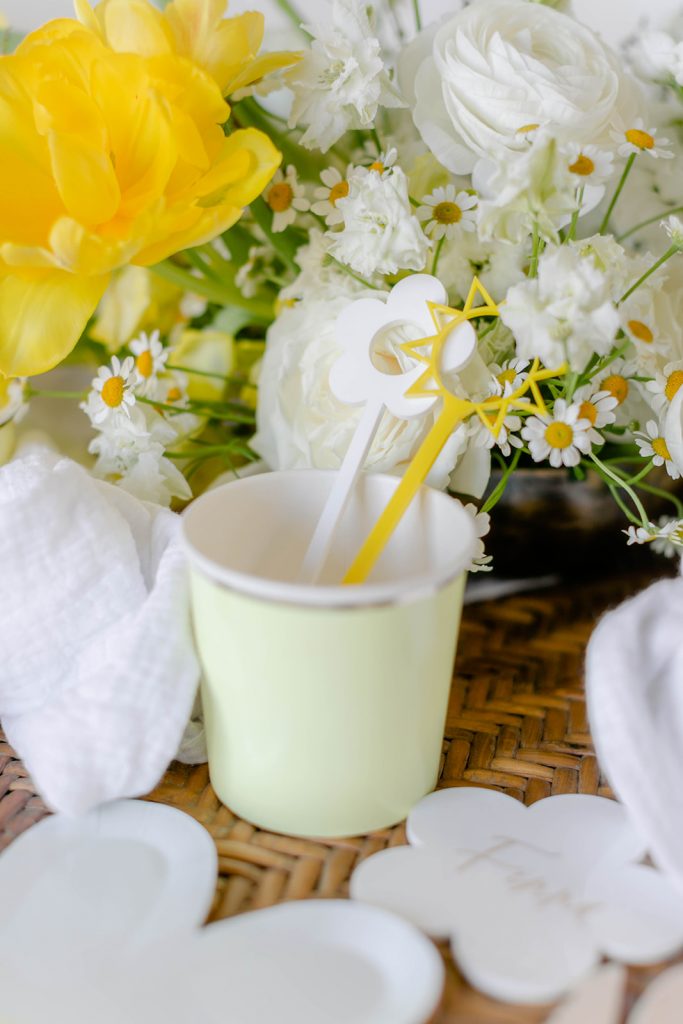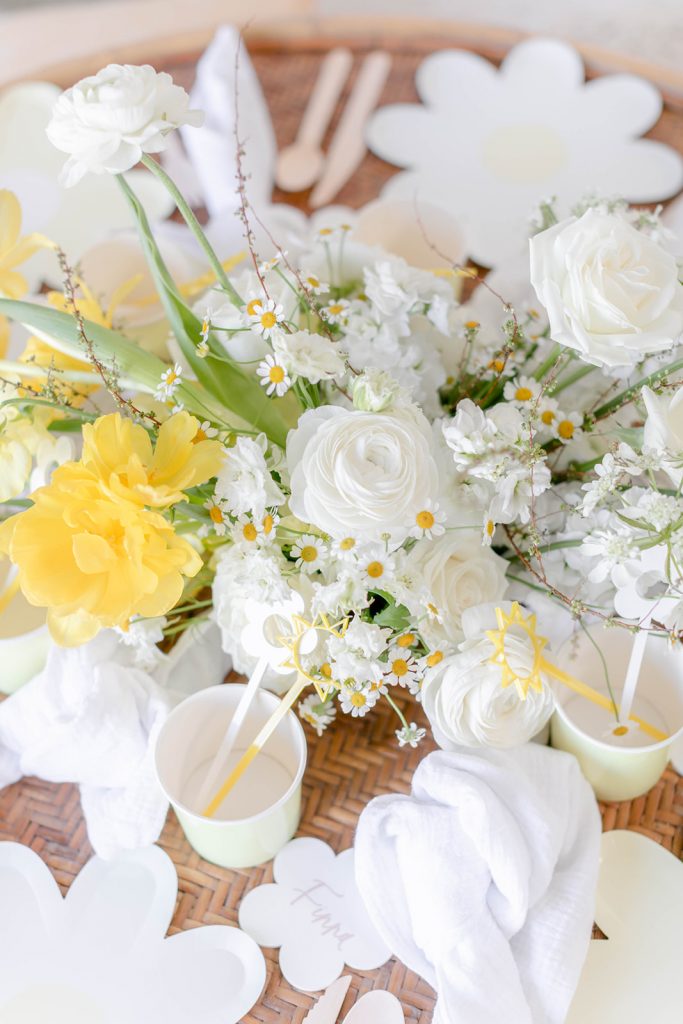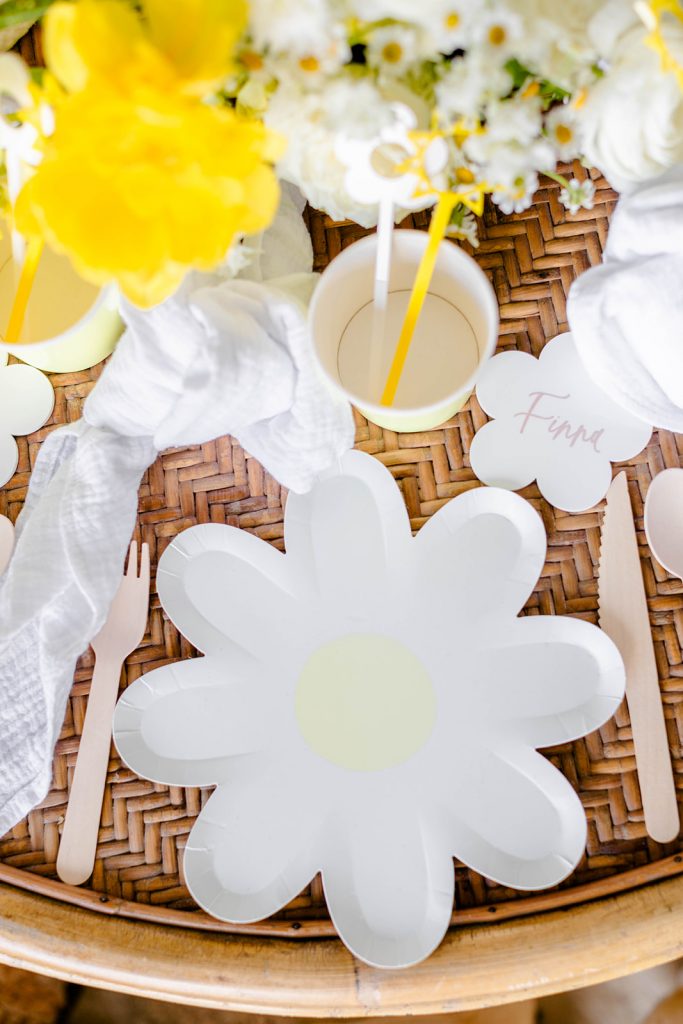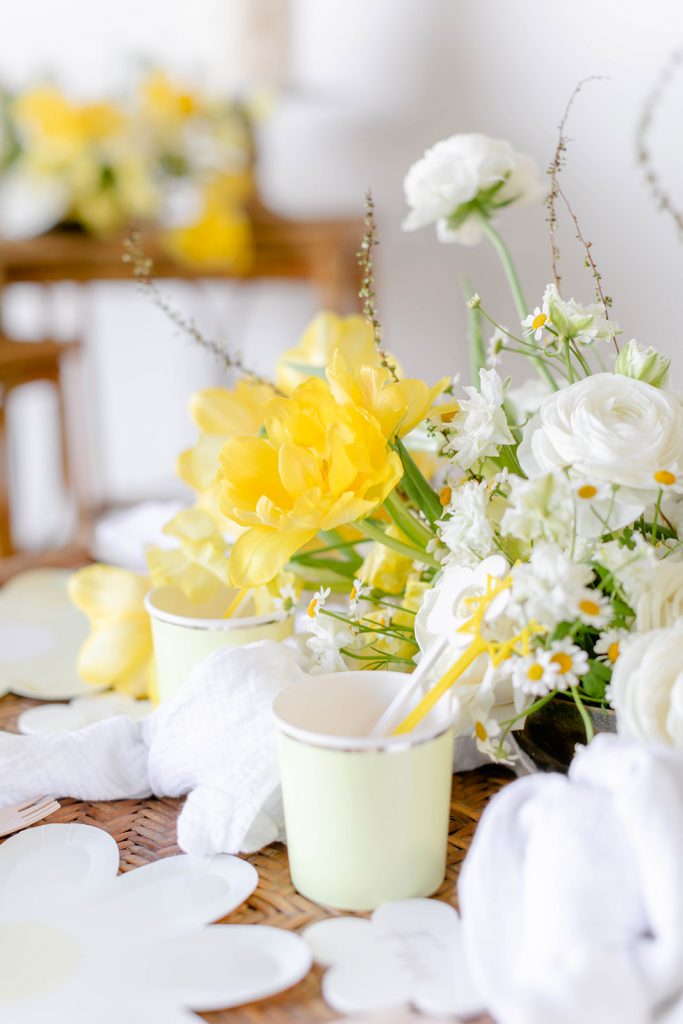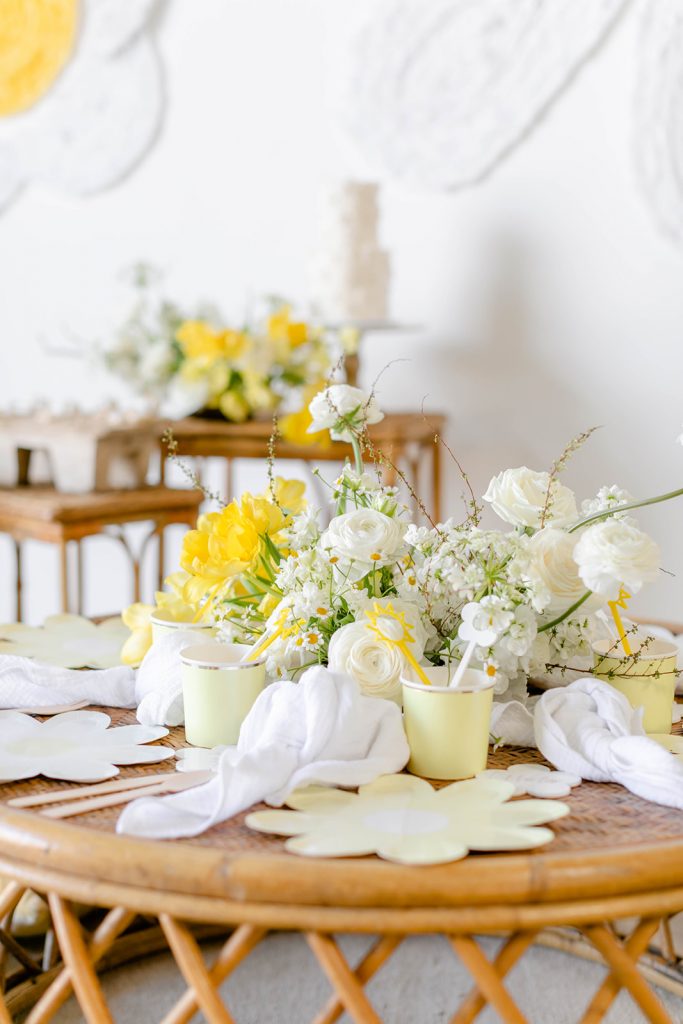 Lorin nailed this over head shot, isn't it gorgeous?!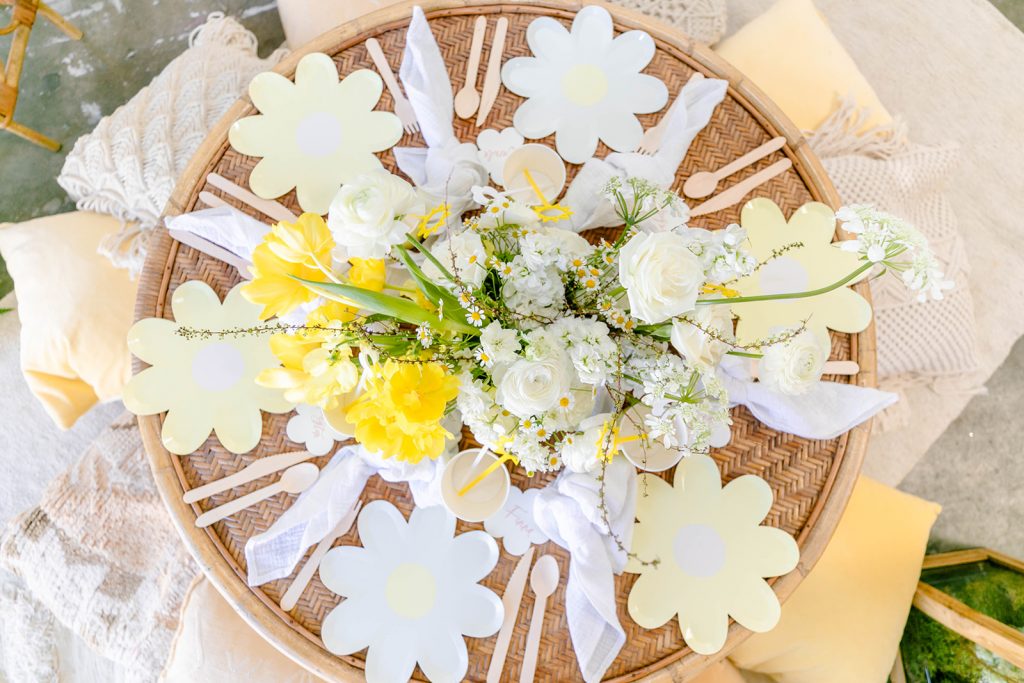 Onto the cutest desserts I ever did see by Sugar Crush Sweets. They were dainty, delicate, and delicious! Wait till you see!!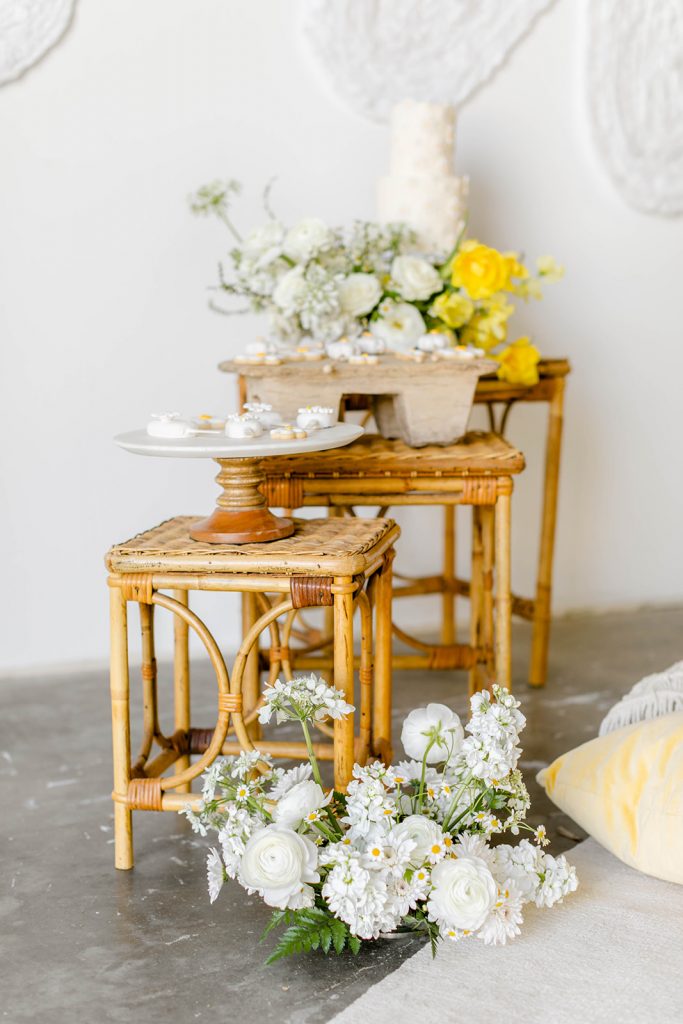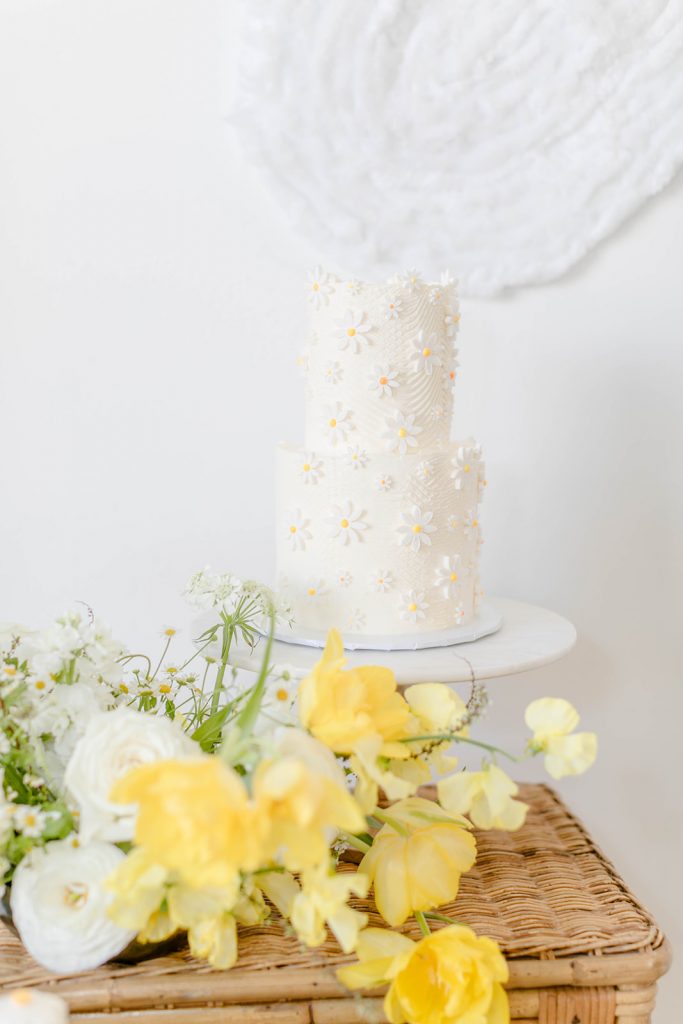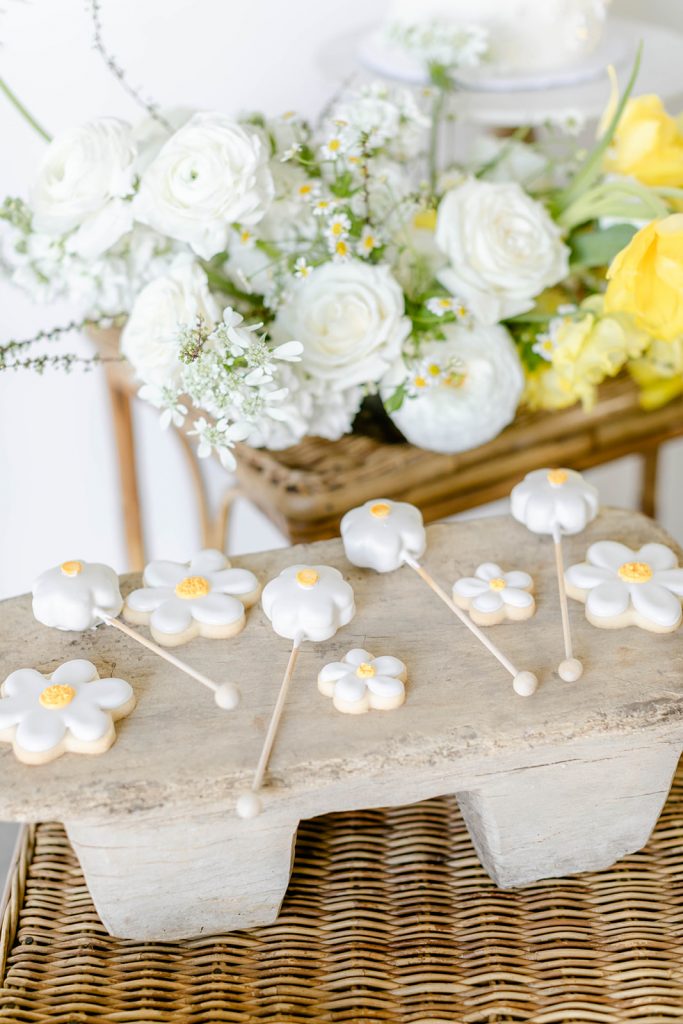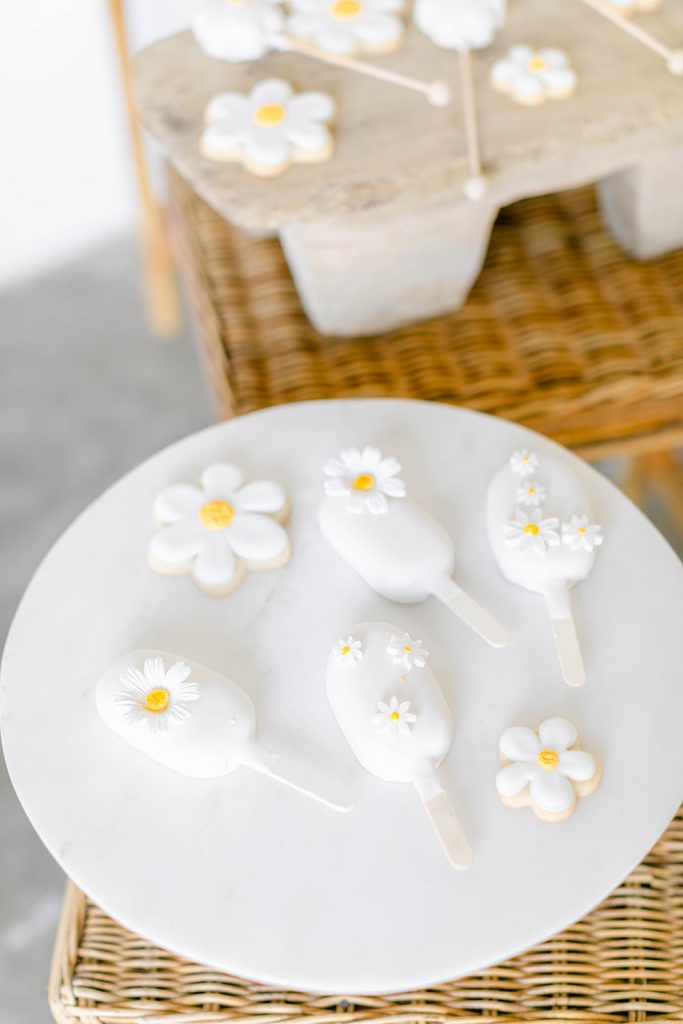 Can you even with this gorgeous cake?! I am IN LOVE!!!!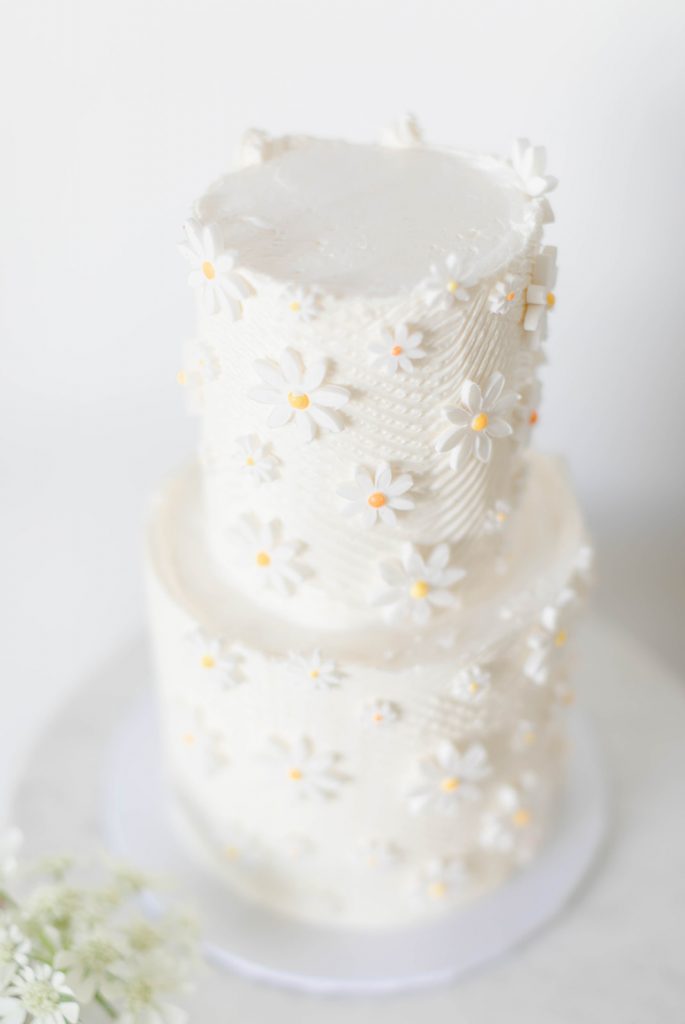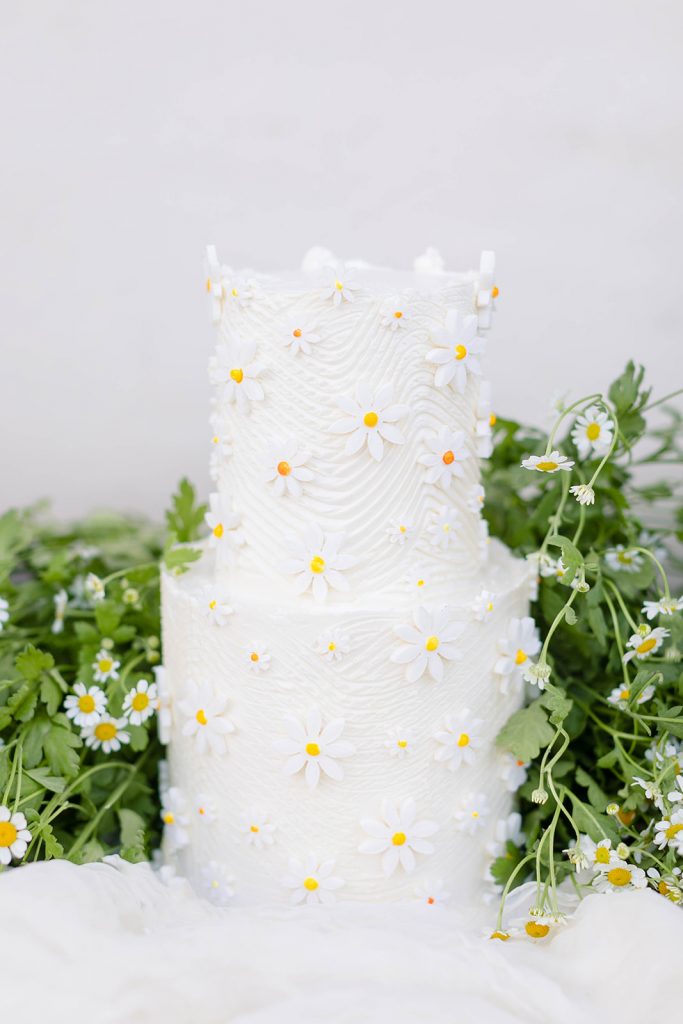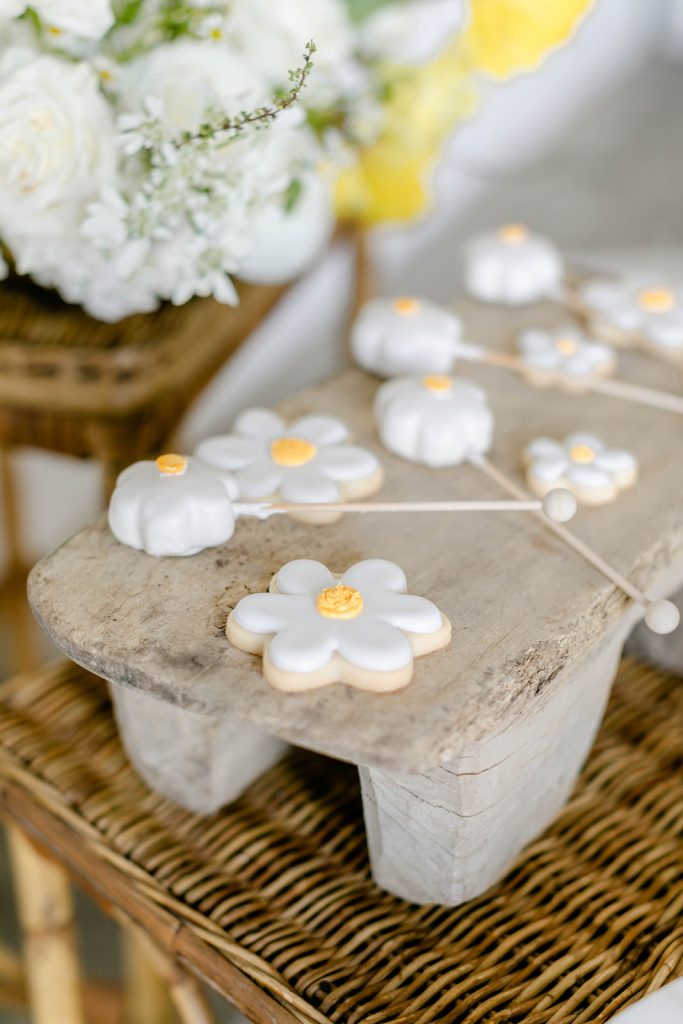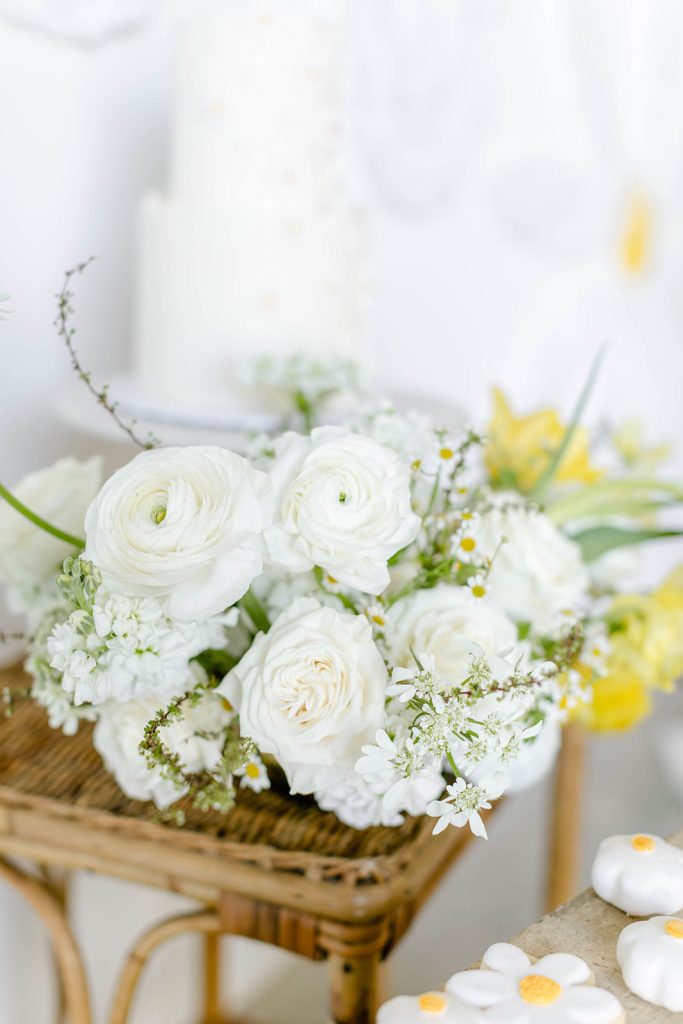 I love how simple and sweet this party is but the impact is huge. Does that make sense?! Haha!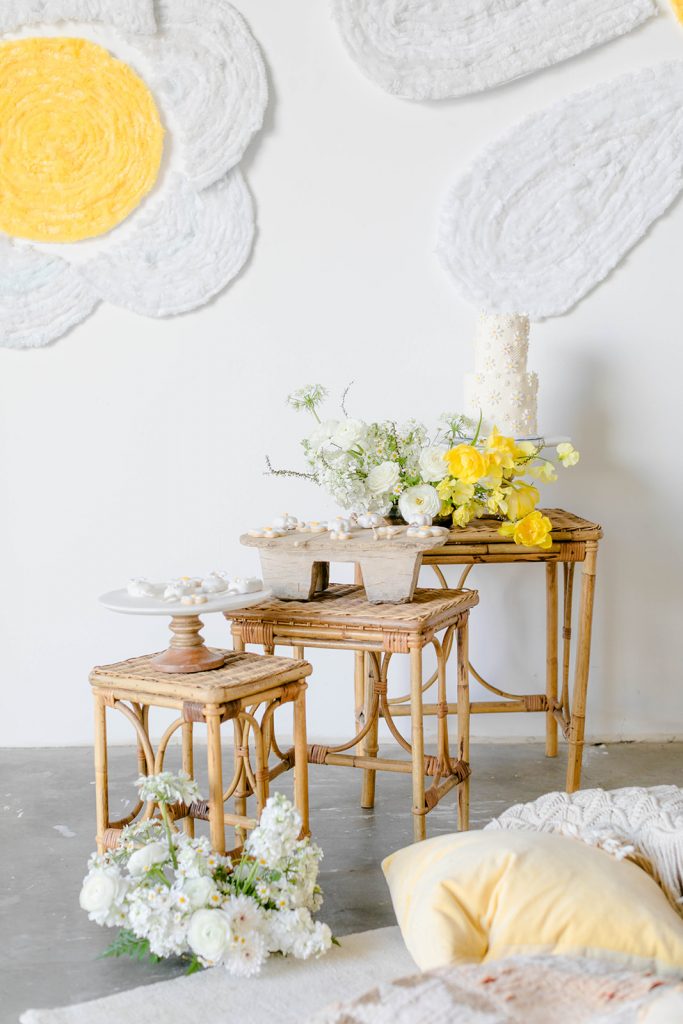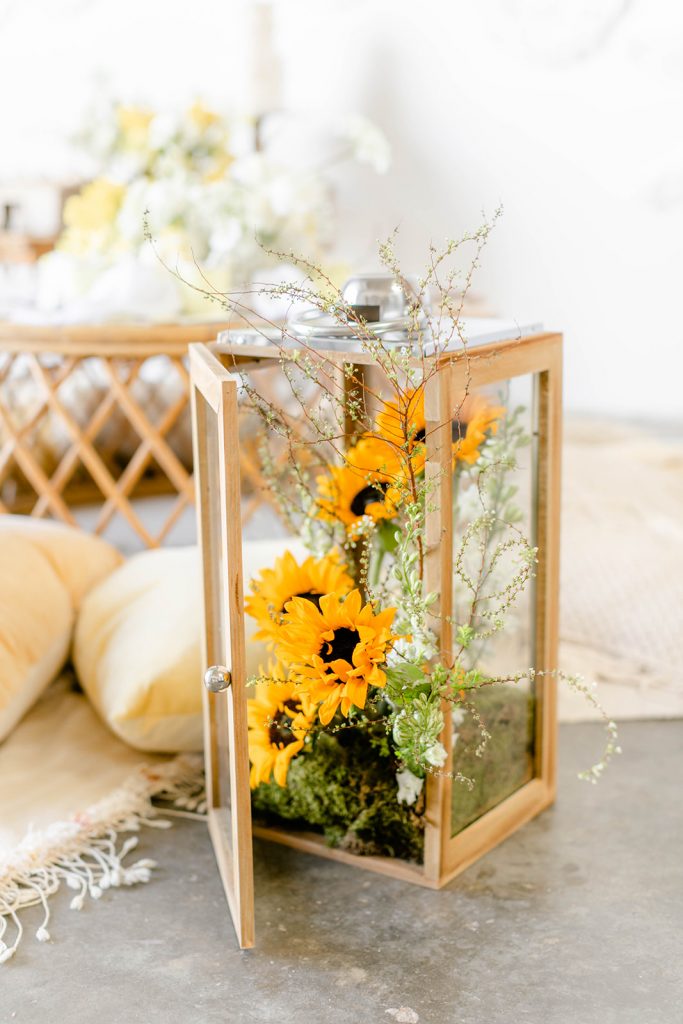 Just one more look before we add in even more cuteness with our little guests!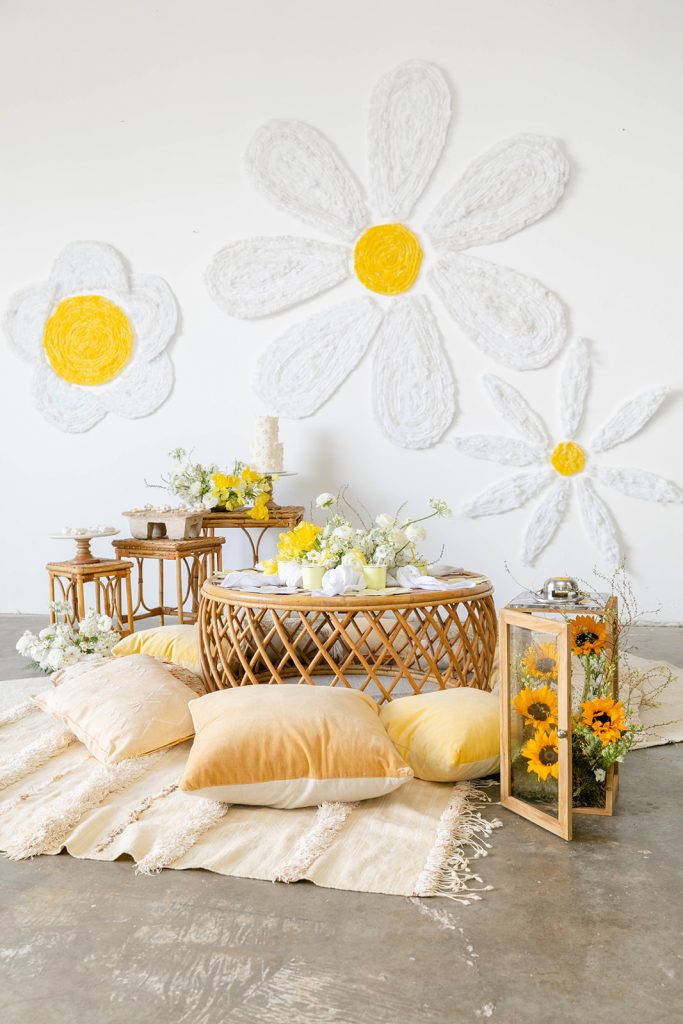 There they are!!! The cutest little bunch ready to party!!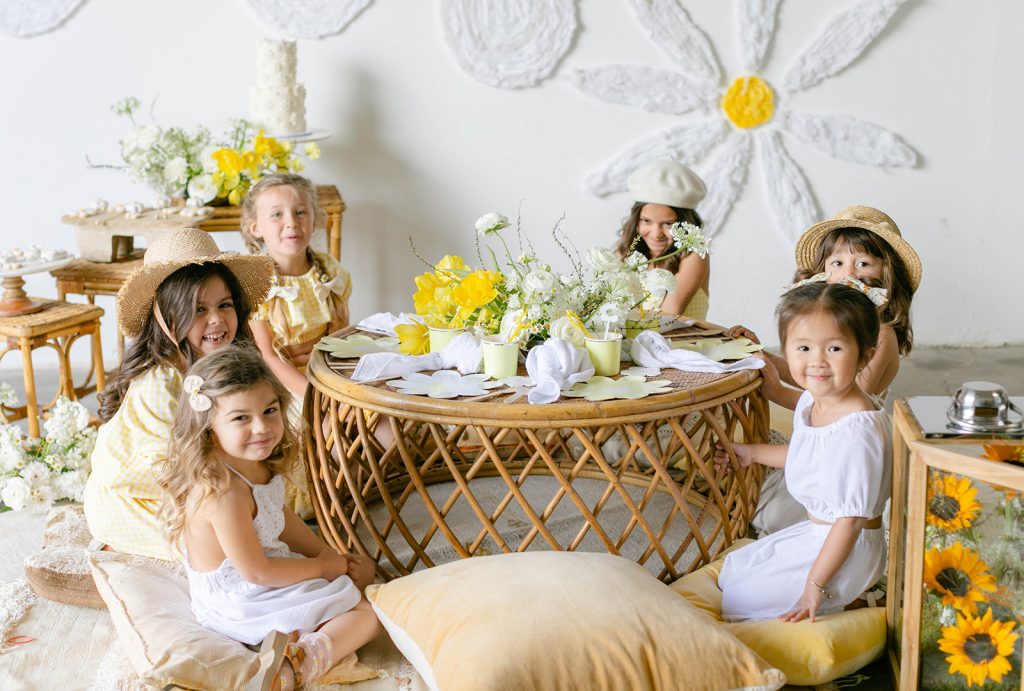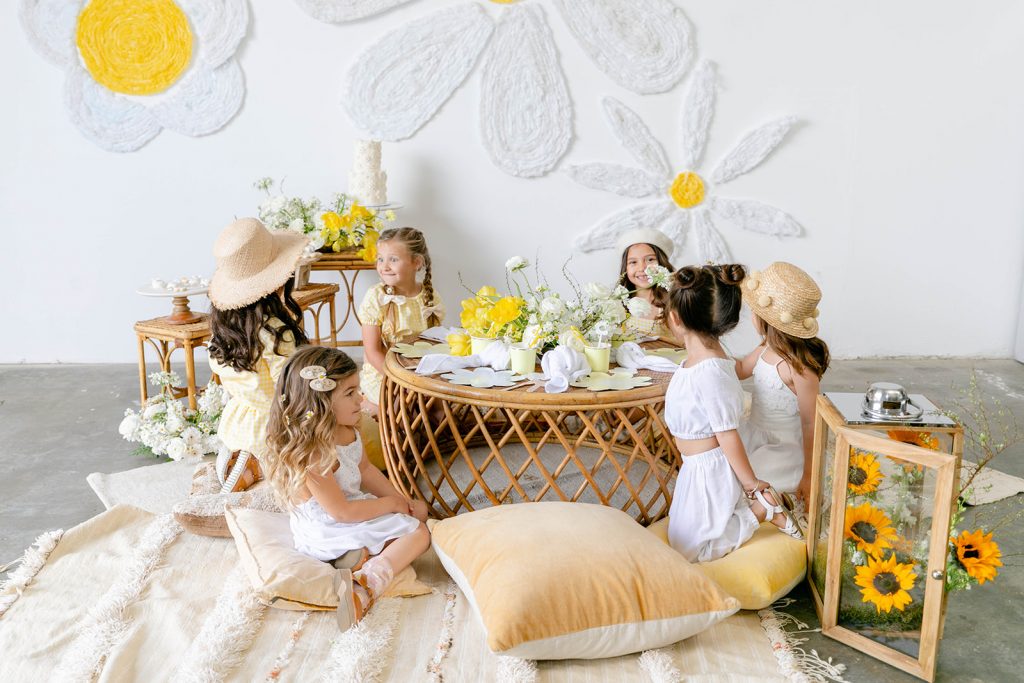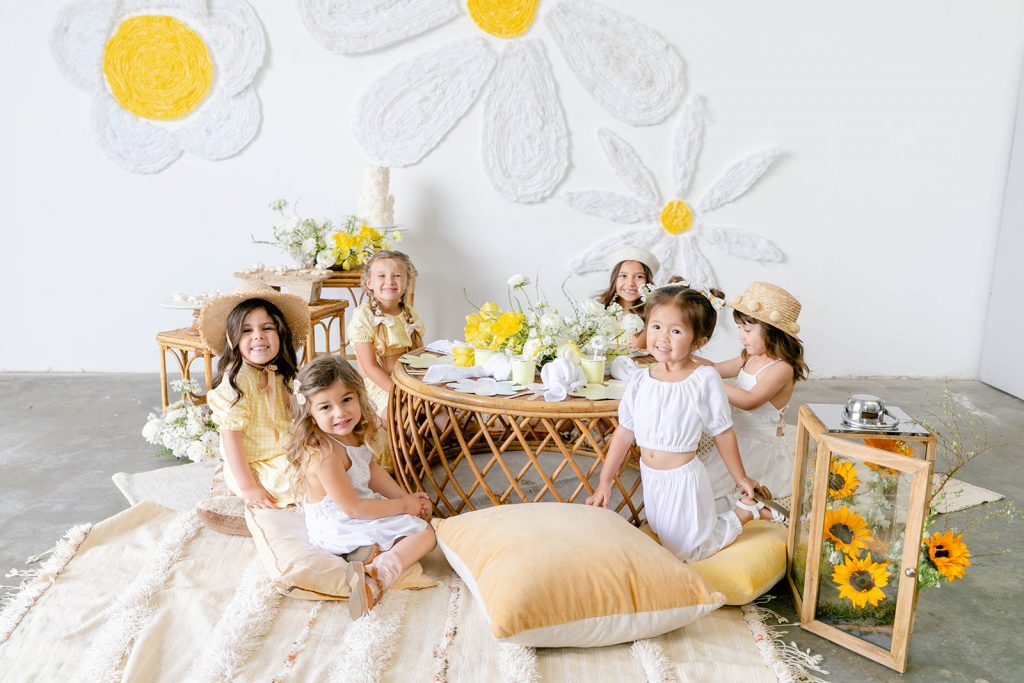 These girls are all wearing new spring outfits from Wild and Rae and styled by The Daydream Republic. Her accessories are sprinkled throughout the shoot. Isn't that just the cutest combo?! Love each and every one of their outfits!!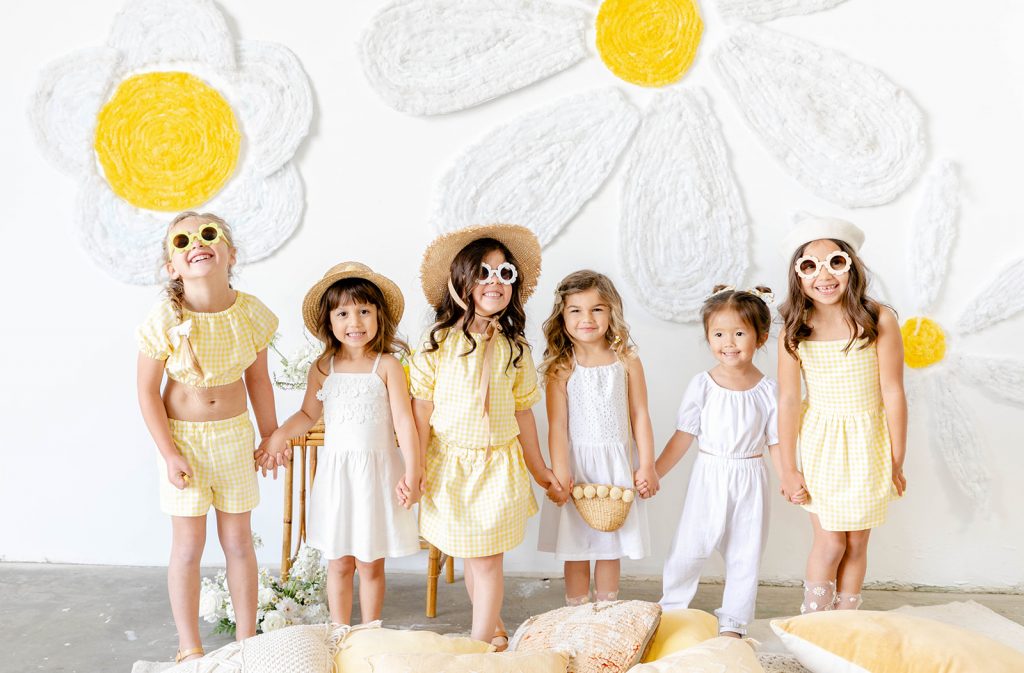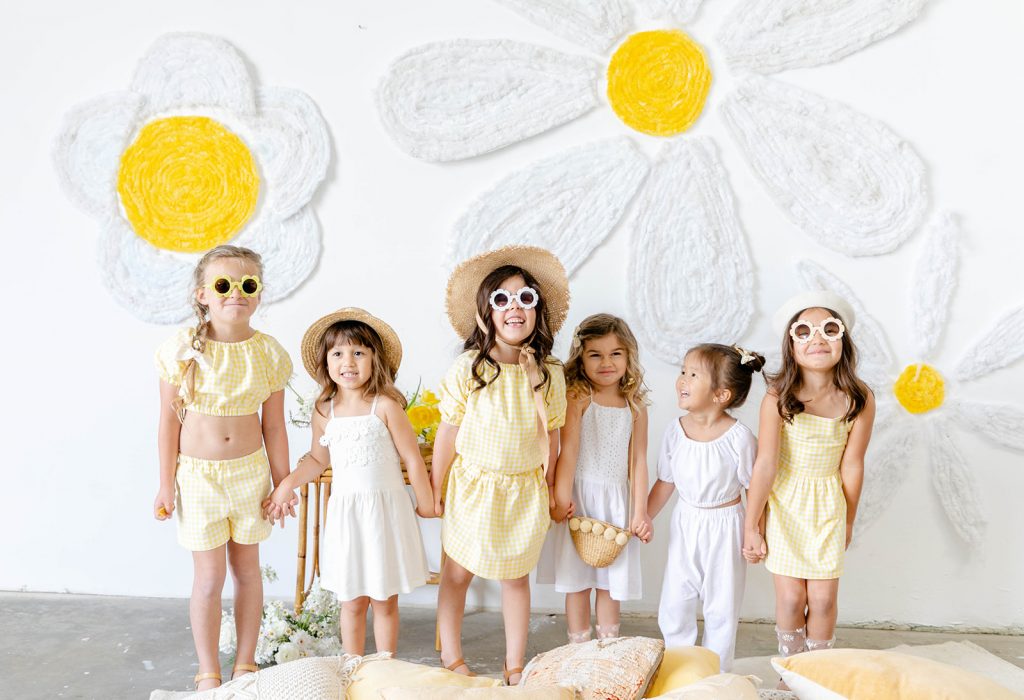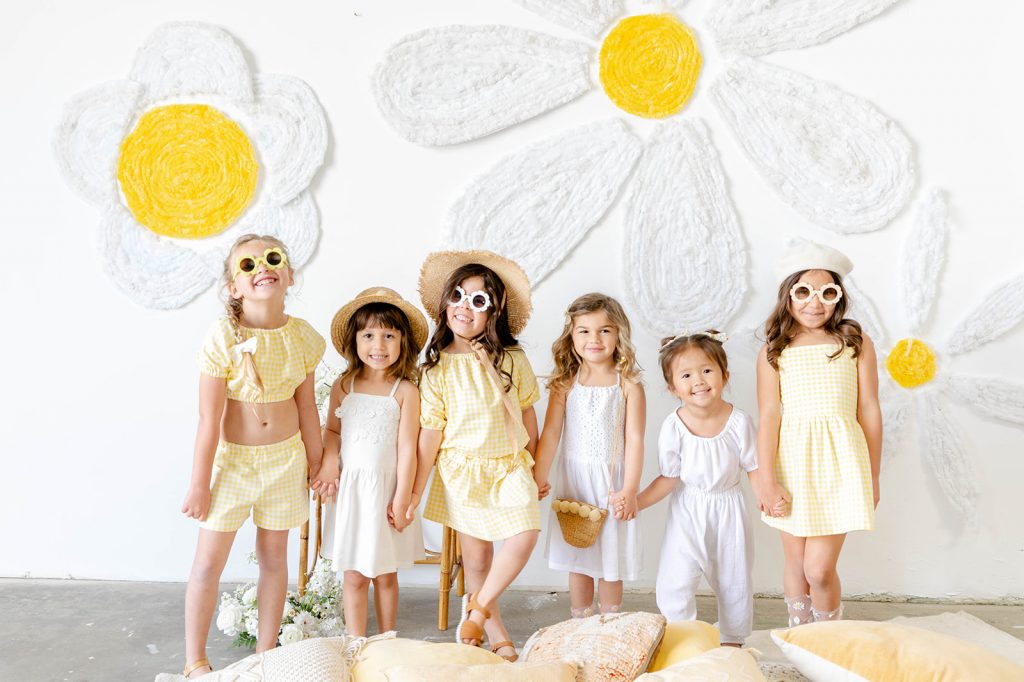 Camila and Belle, the sisters of the group, were just too sweet for words! They were pros in front of the camera and look so cute in their outfits. Those socks by The Daydream Republic are so fun, and the detail on the Wild and Rae dresses is just amazing!!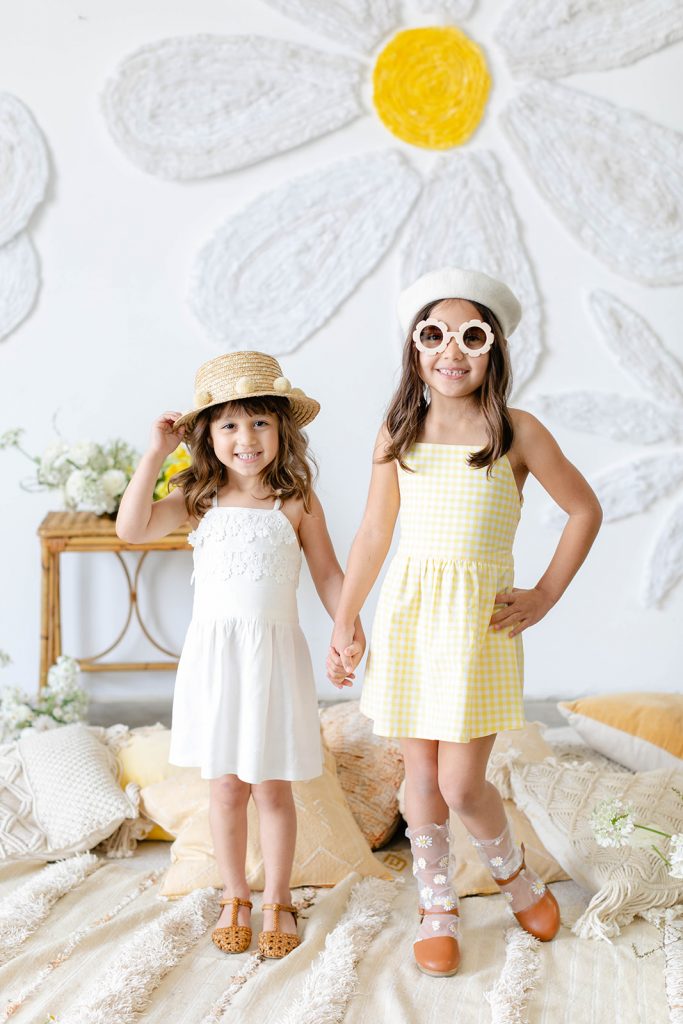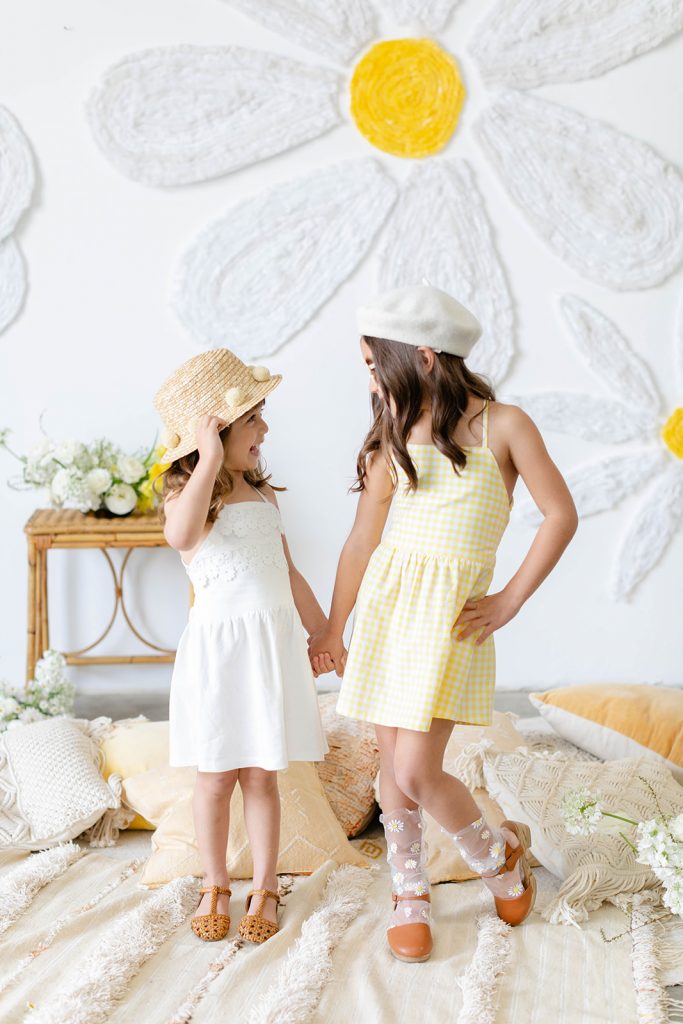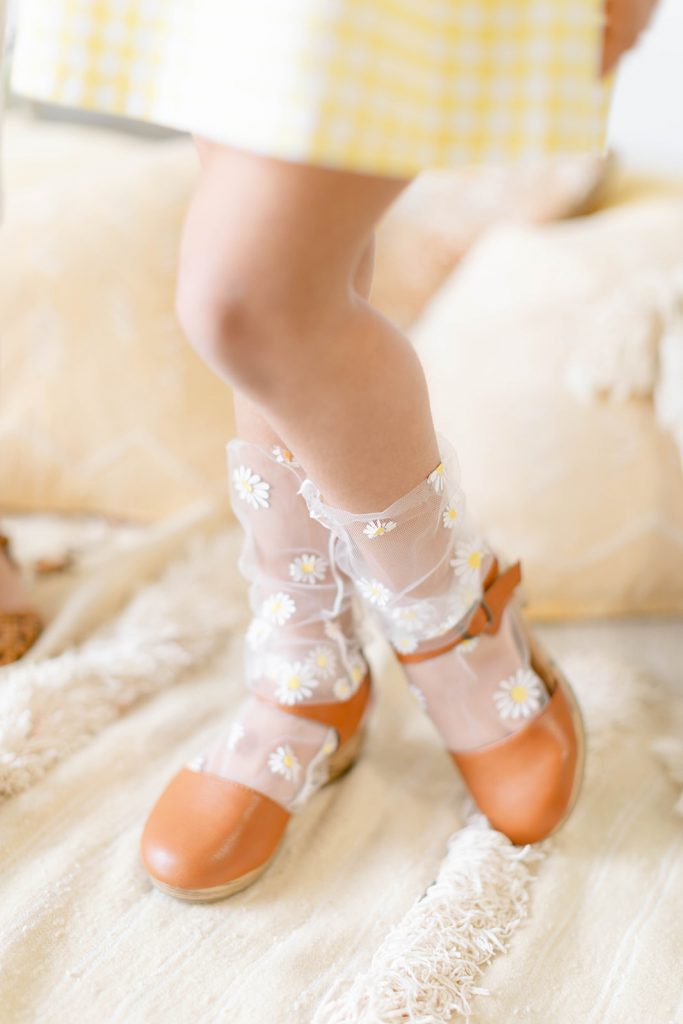 The sweetest sign for the sweetest sister photo!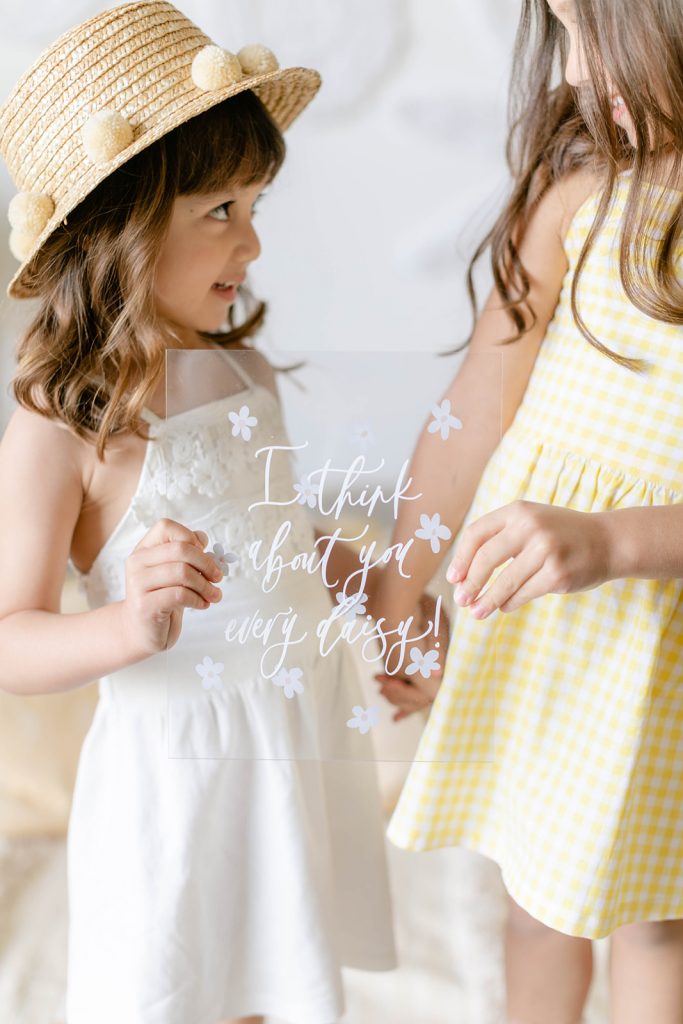 Now for the littlest ladies of the bunch, Harlow and Finna! Are you dying over their cuteness?! I know I am!! I was so happy to have my friend Erica of 1011 Makeup in town to do the girl's hair. She used The Daydream Republic's accessories to create the cutest looks.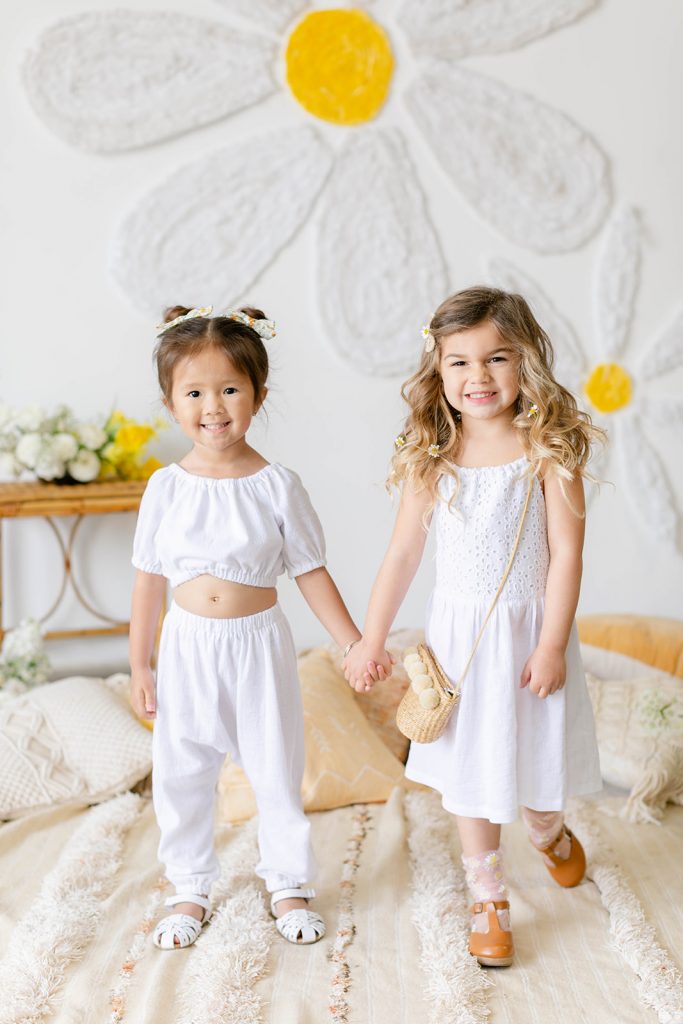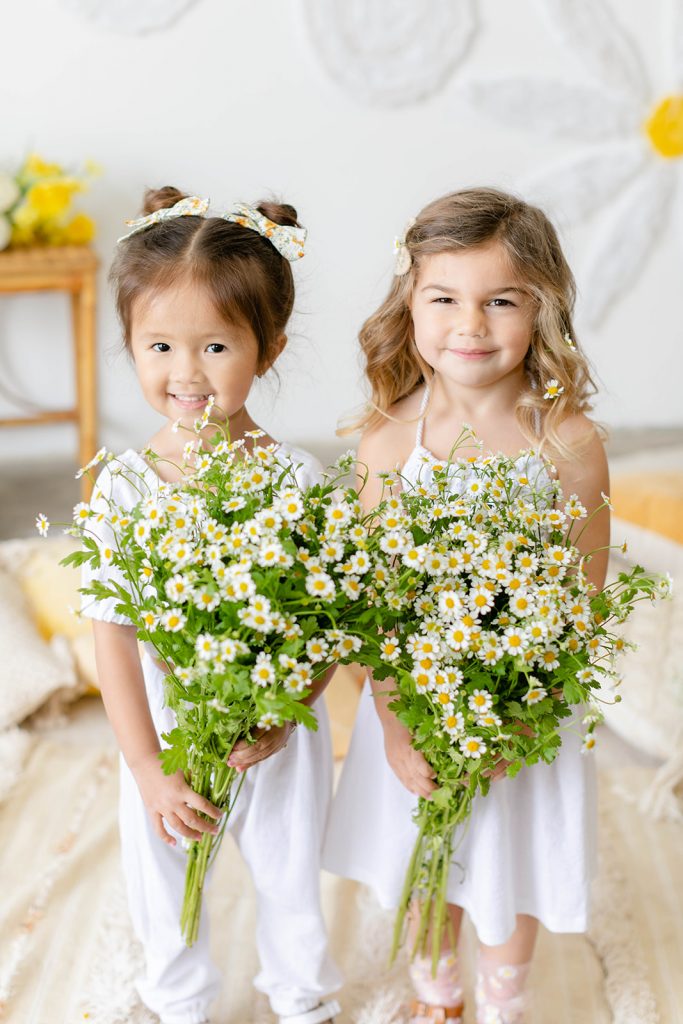 These two ladies were quick friends even though they just met for the first time at our shoot! Peyton and Hutton had a ball together, they didn't stop dancing or laughing the entire time! Can I be in this cute girl gang?! Looks like fun!!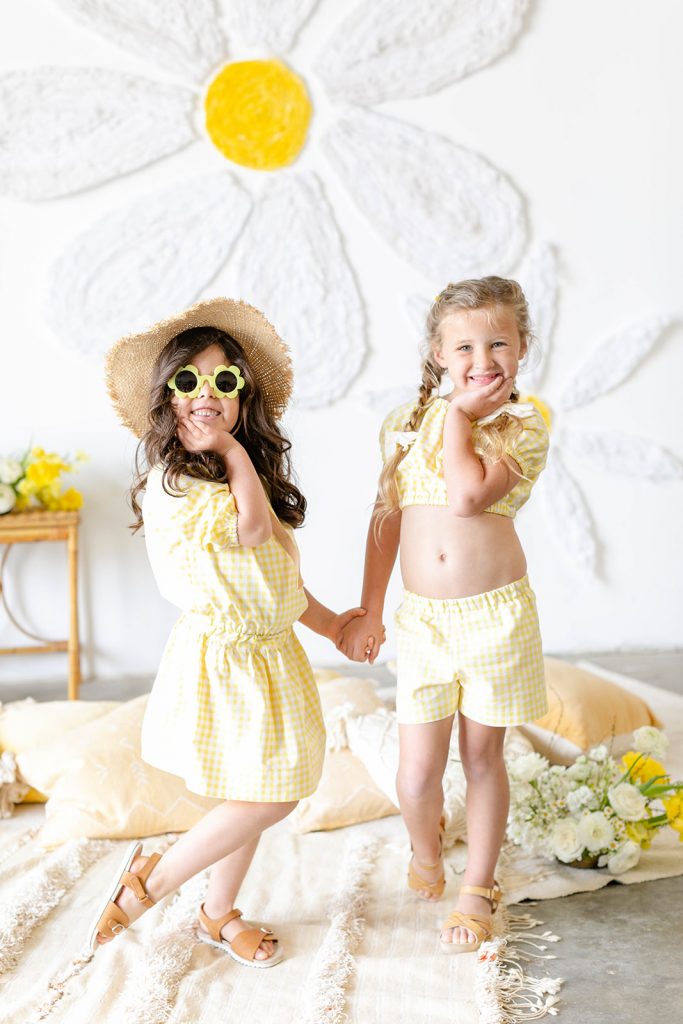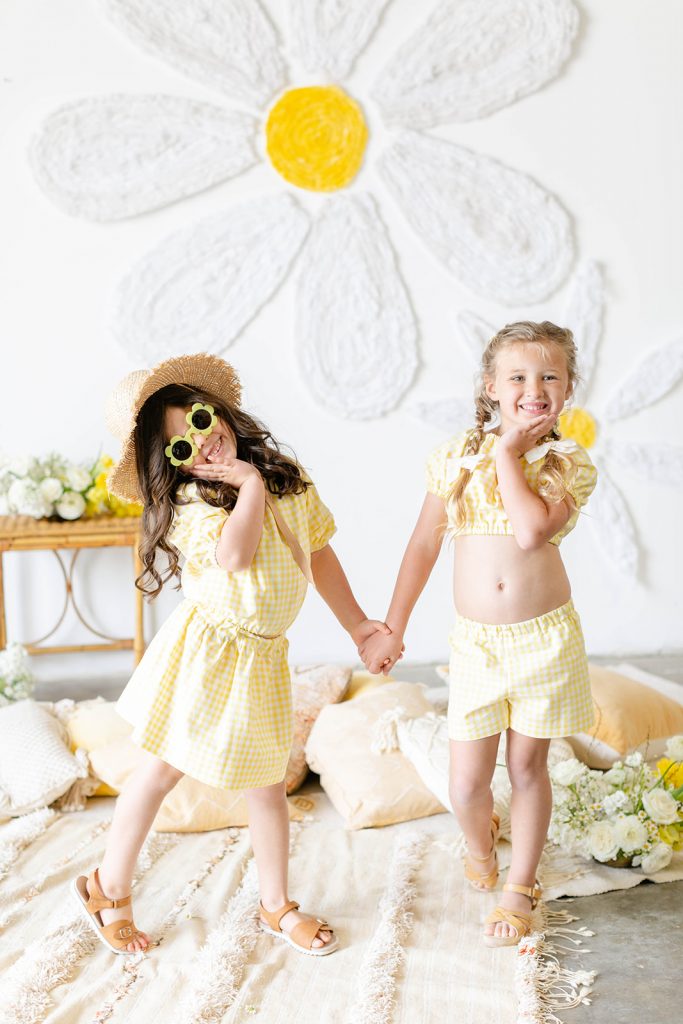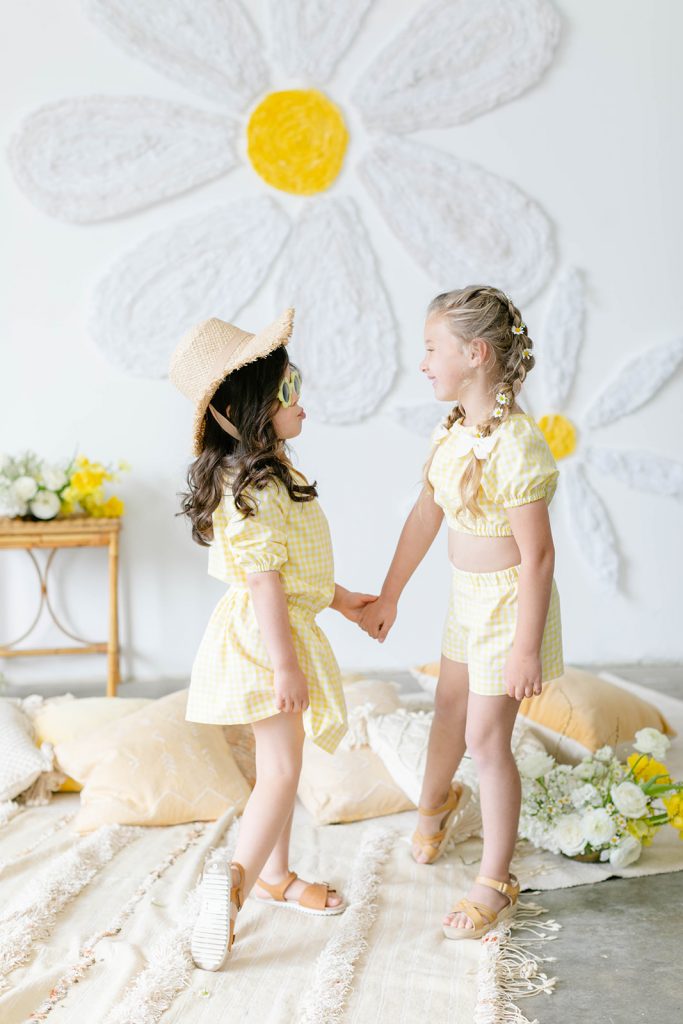 Take another look at these adorable outfits and sweet girls!! Wild and Rae, The Daydream Republic, and 1011 Makeup just make all of my shoots so darn dreamy!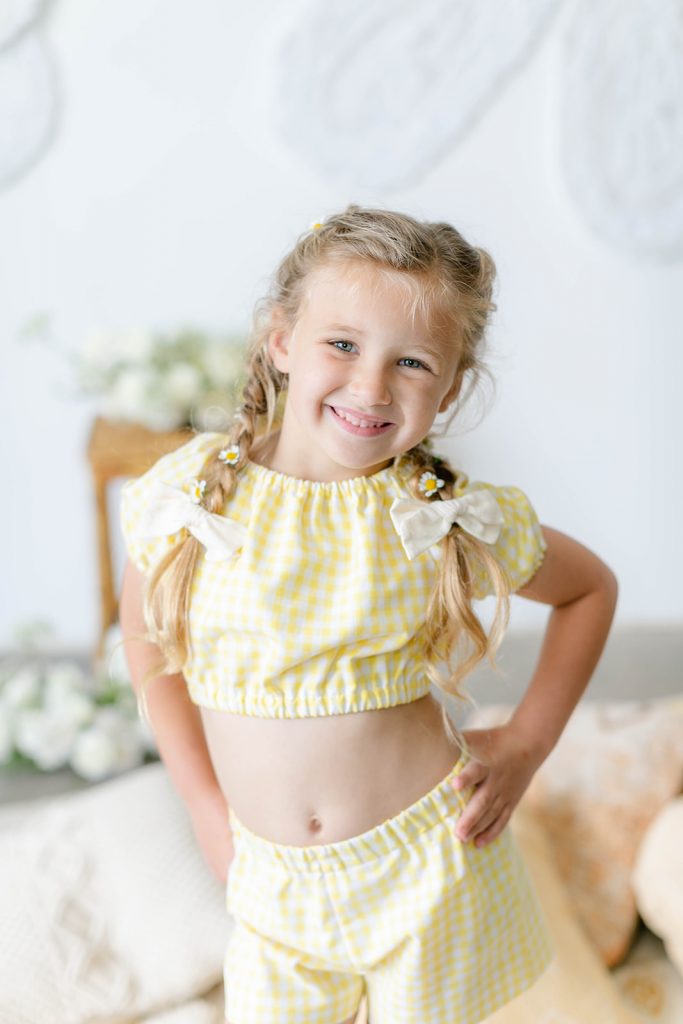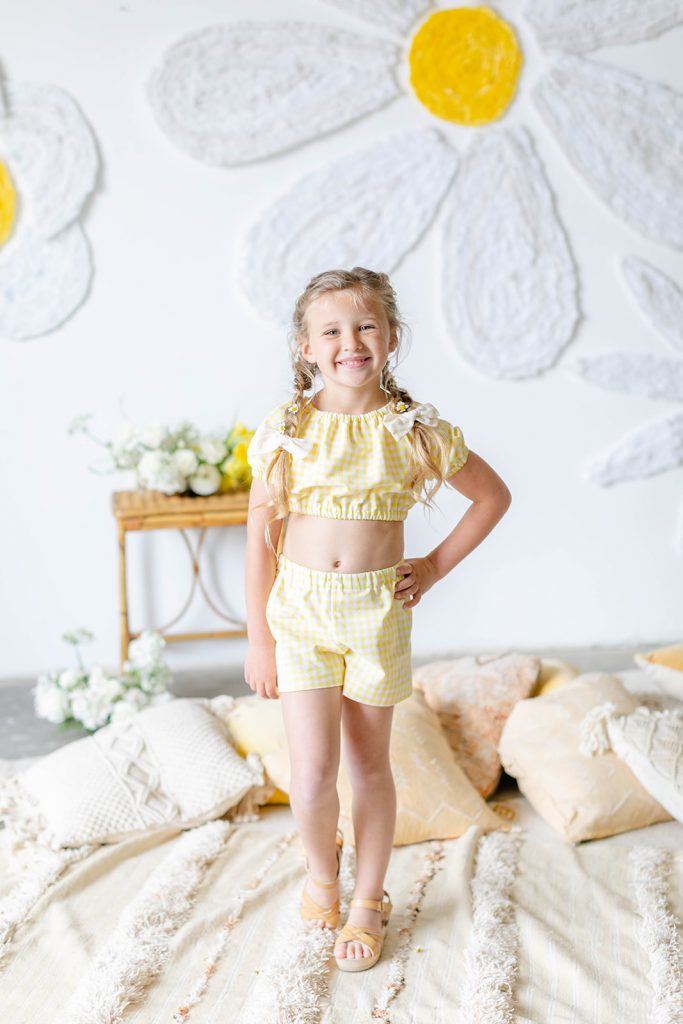 That hair!!! Love it so much!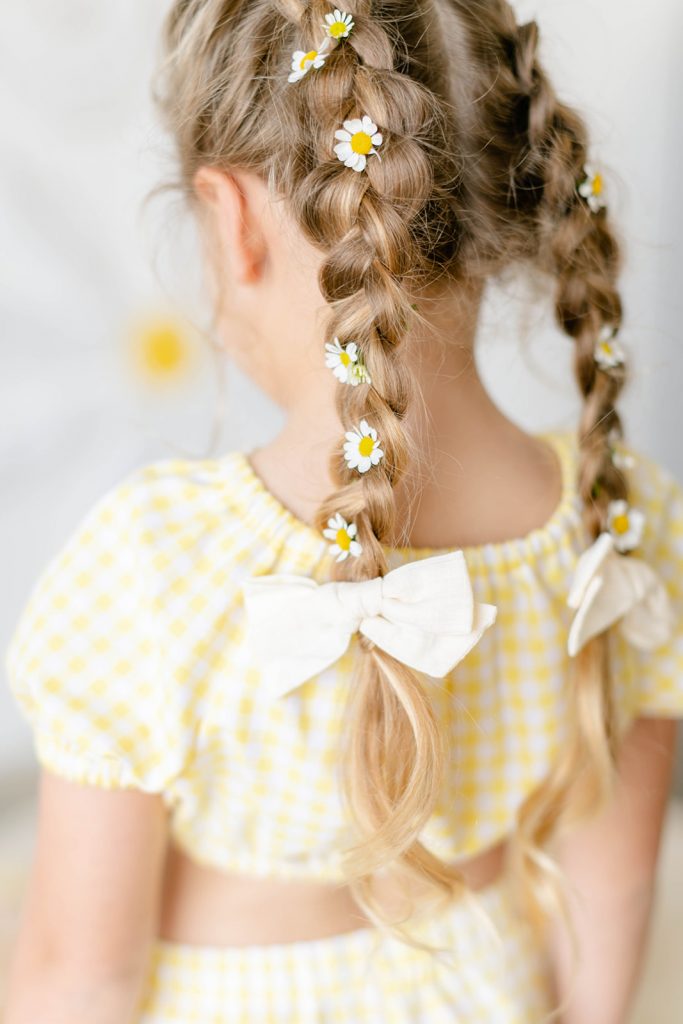 Gotta love those sparkling baby blues!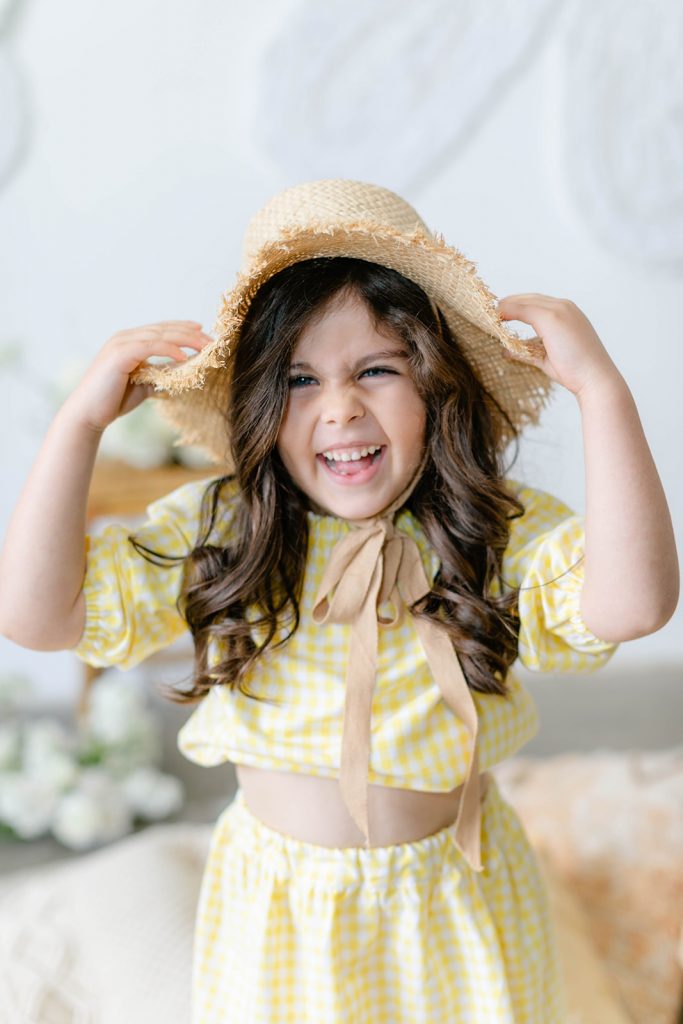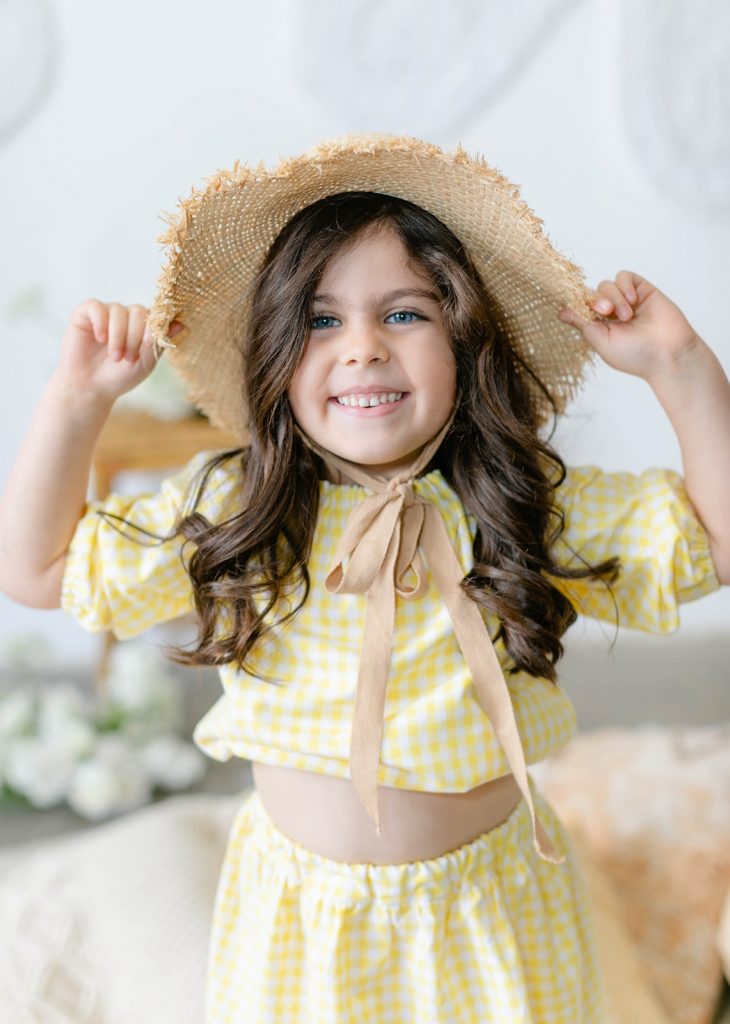 So stinking cute!!!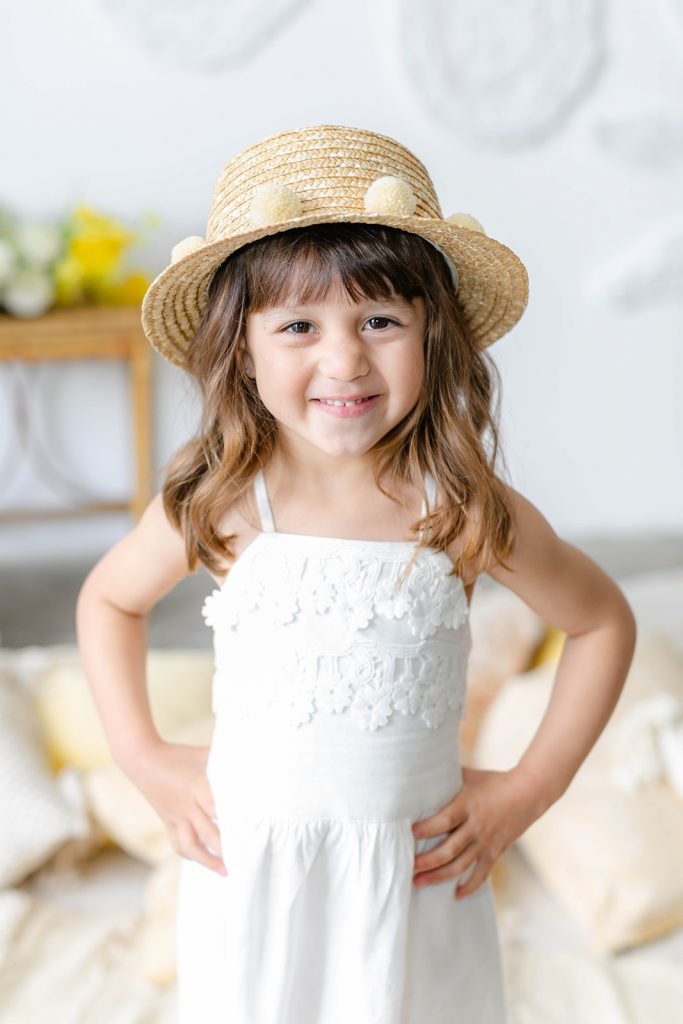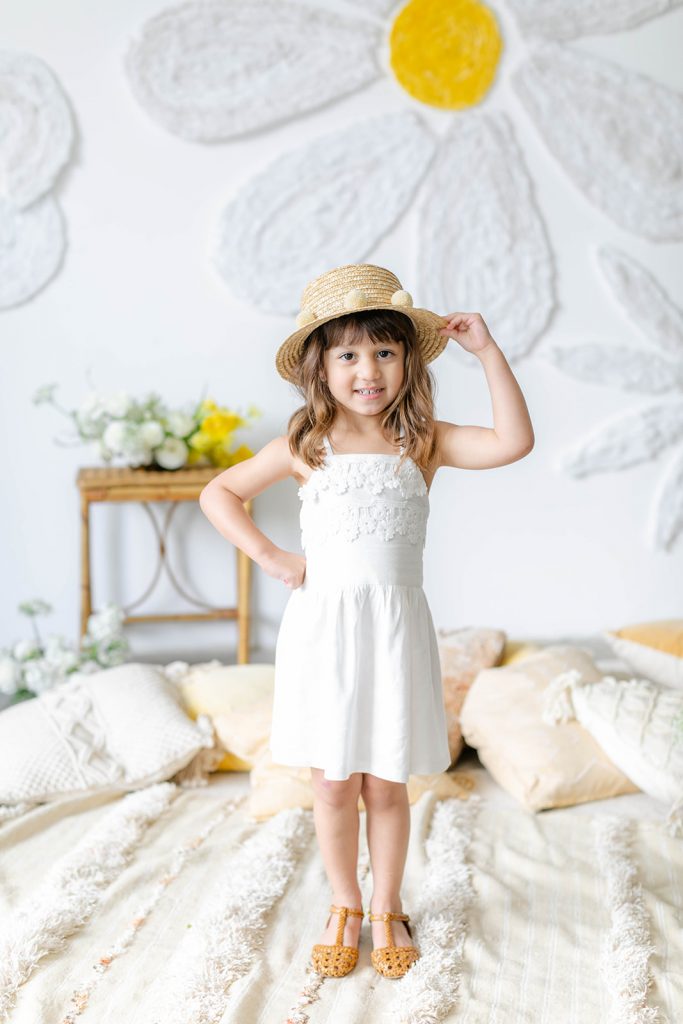 We were all obsessed with the detail on this dress, the ties end with embroidered daisies!!!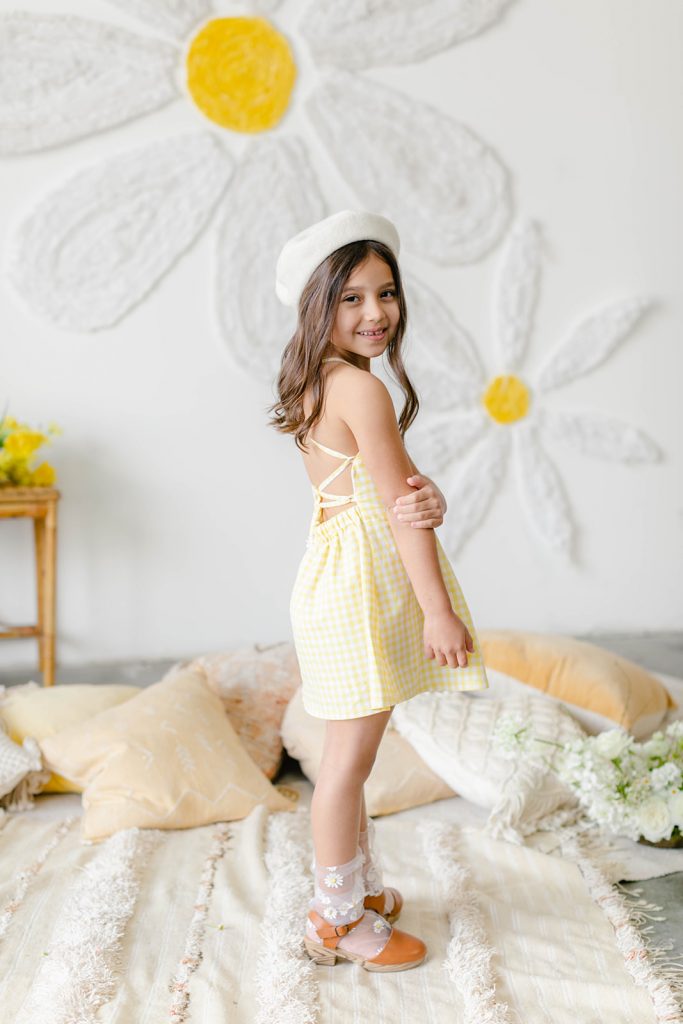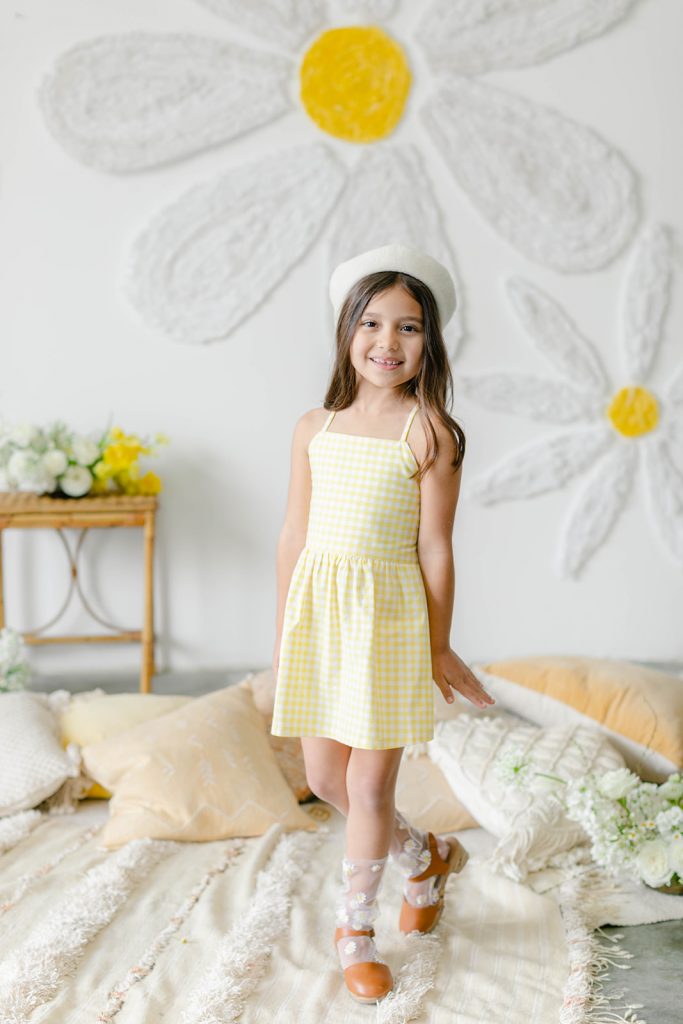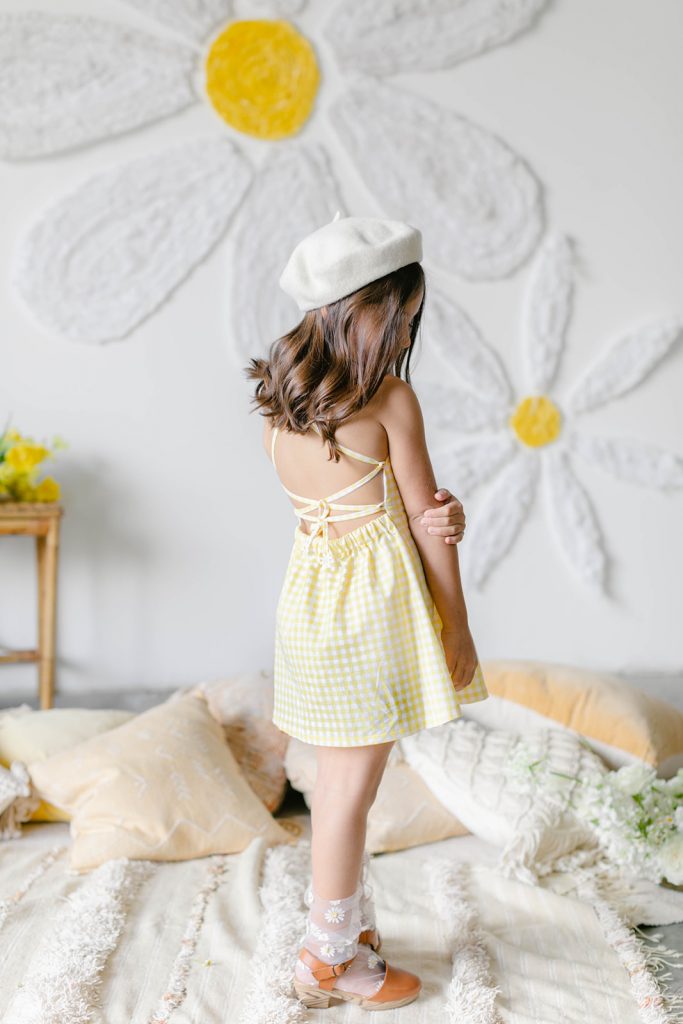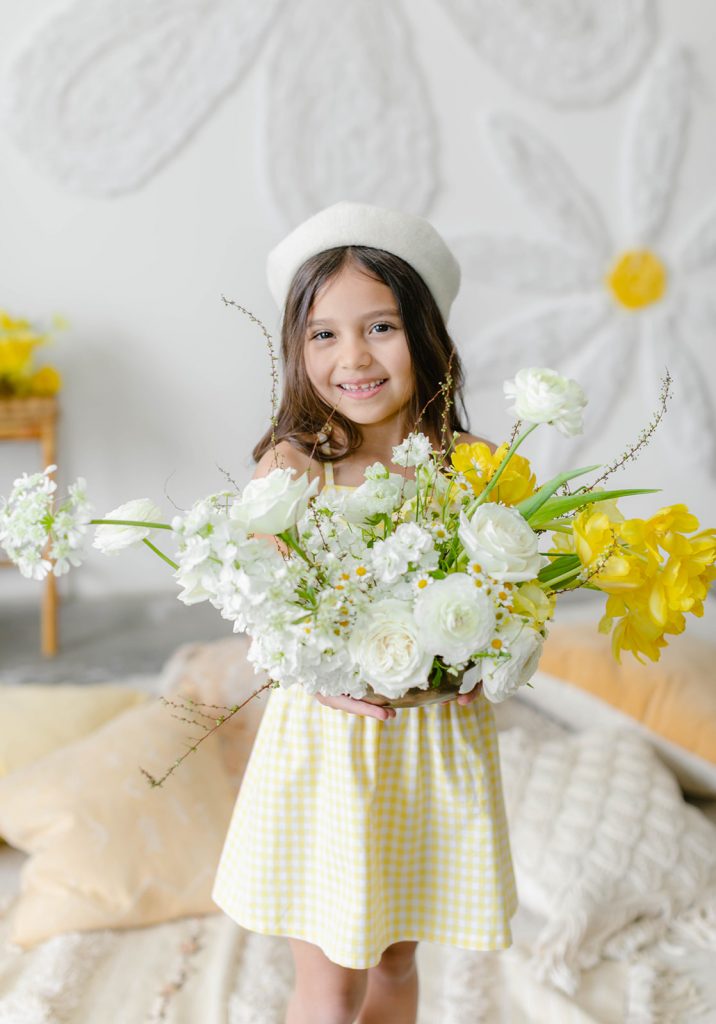 This little ham and her perfect hair and cheeky smile!! What a cutie!!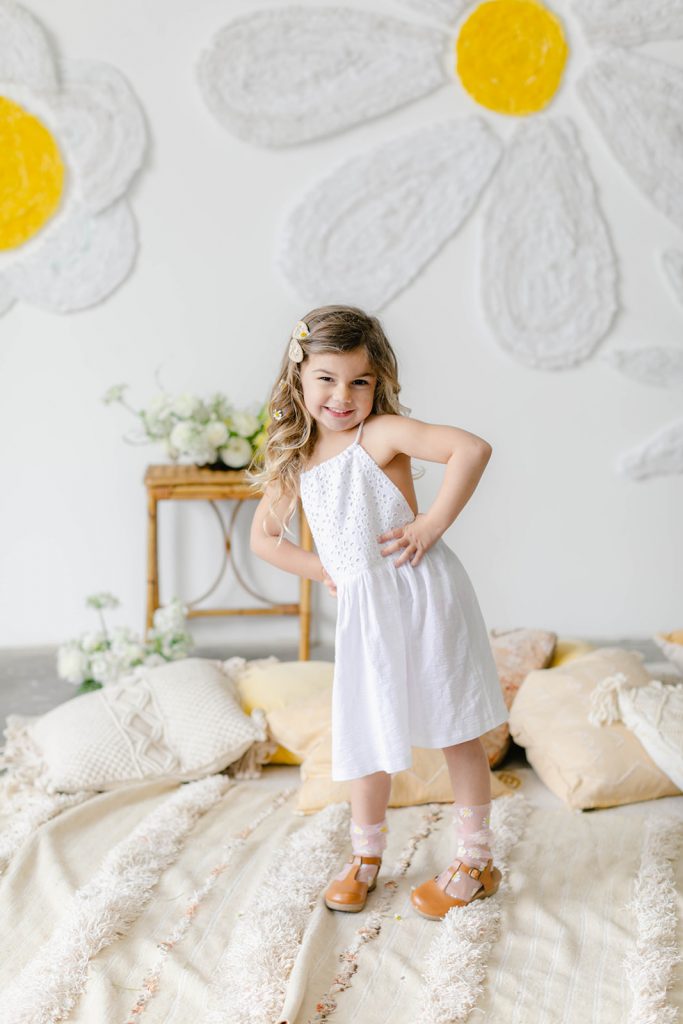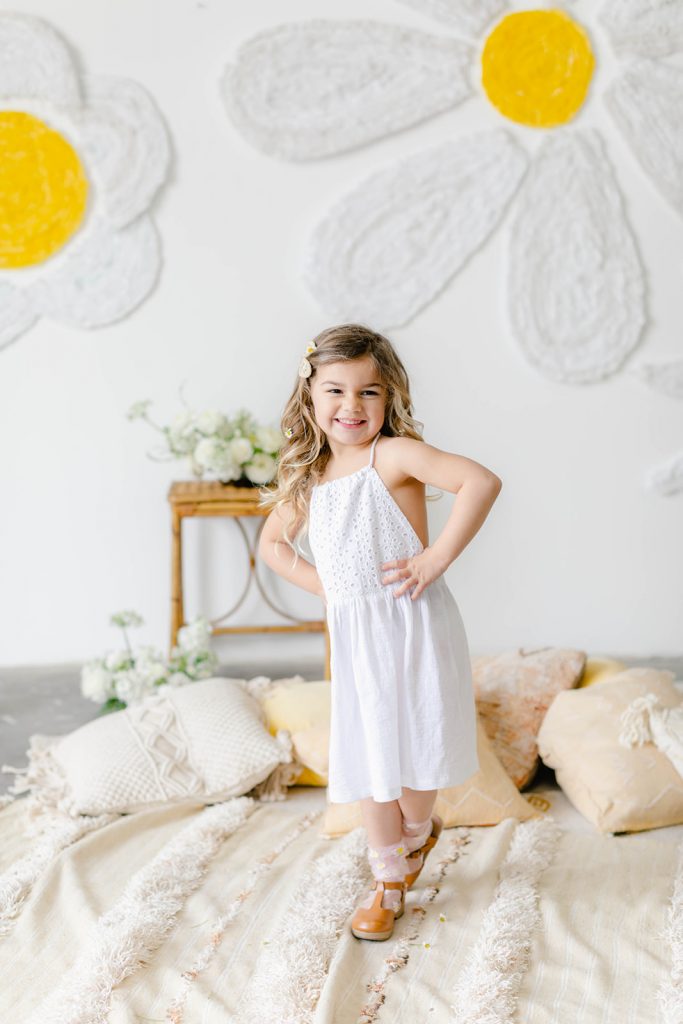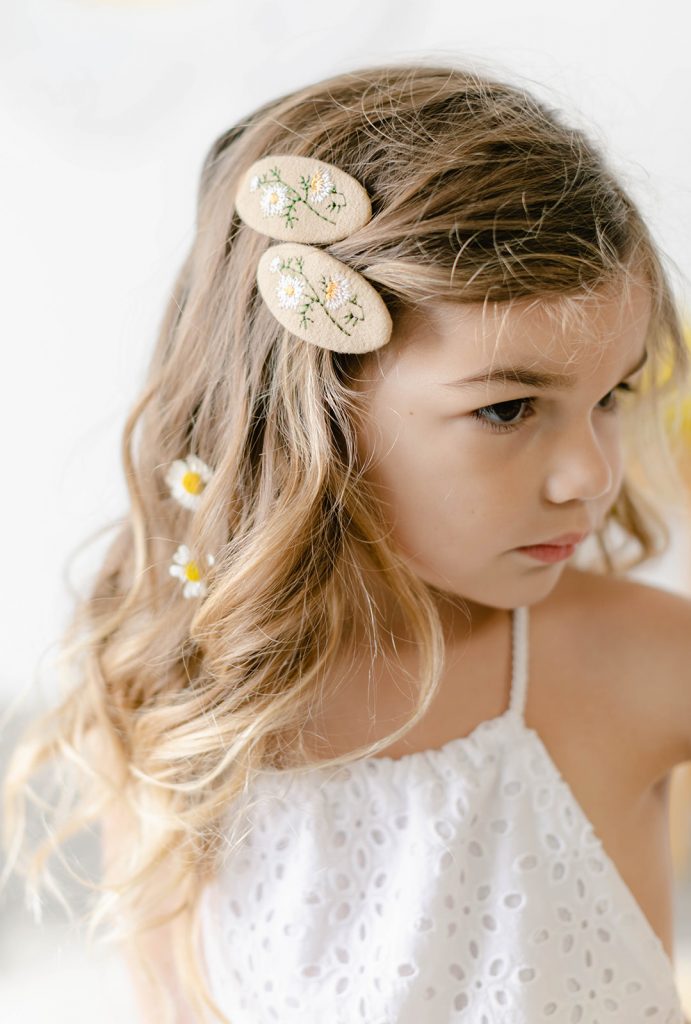 Last but not least was little Harlow who we all just wanted to pick up and squeeze she's so adorable!!!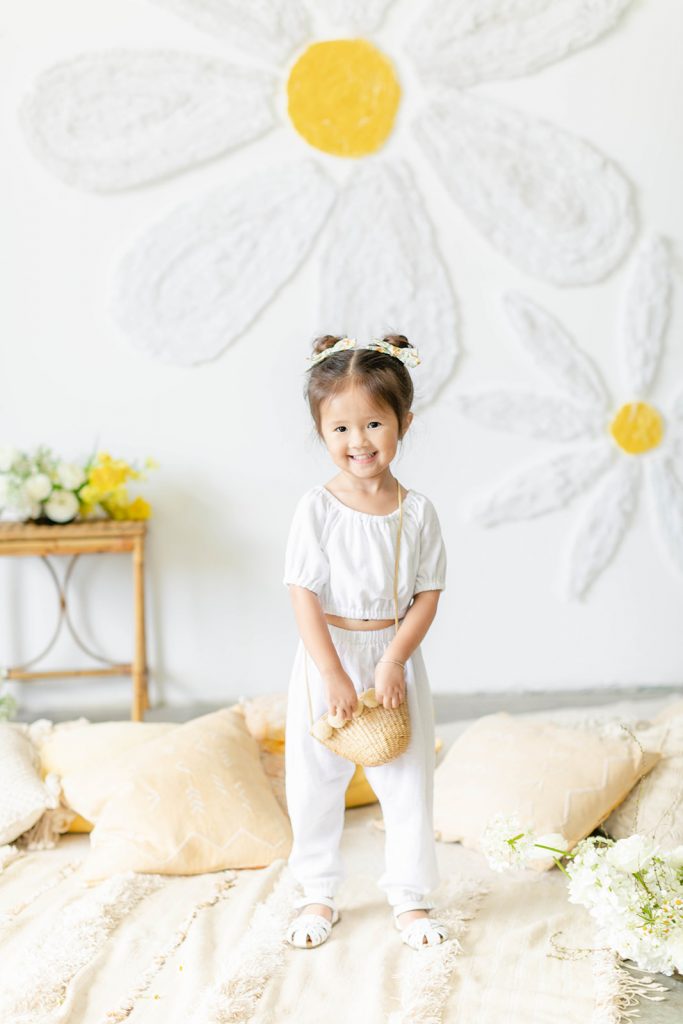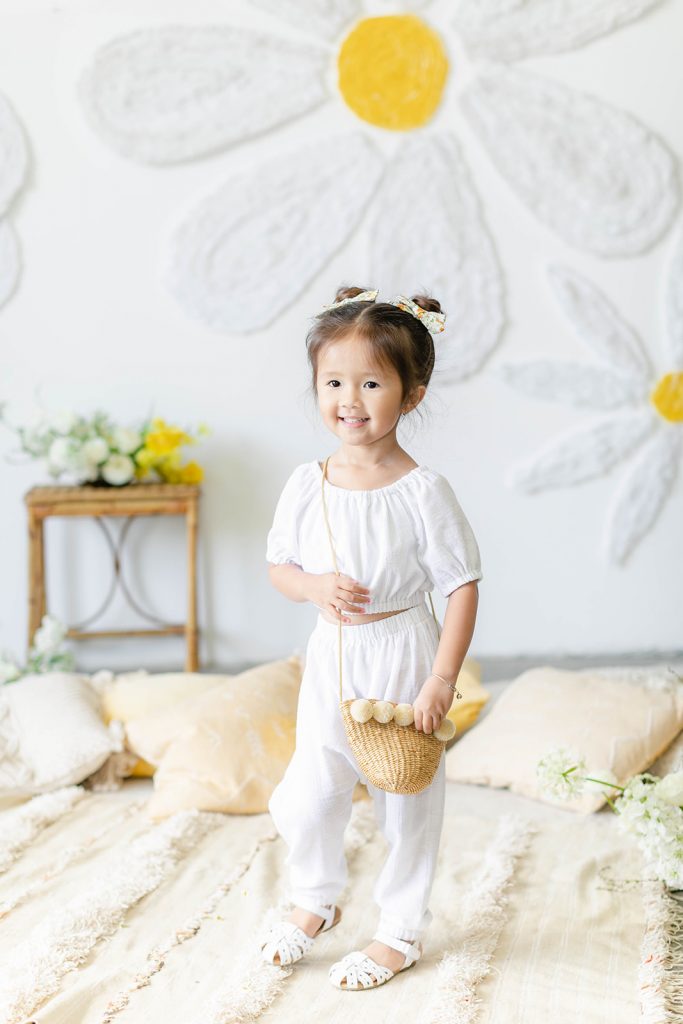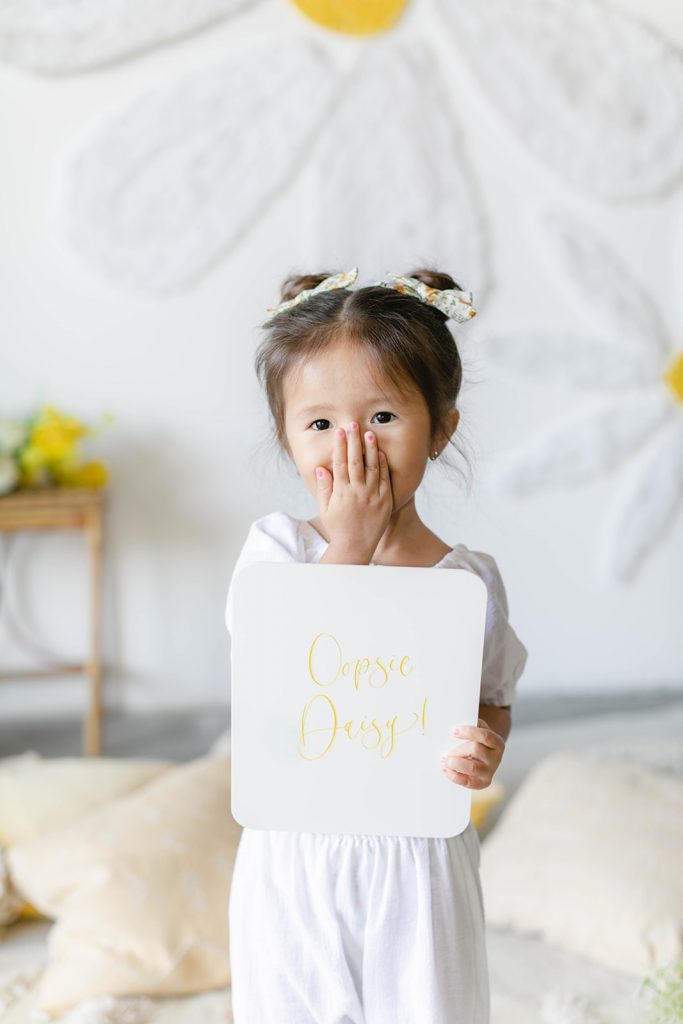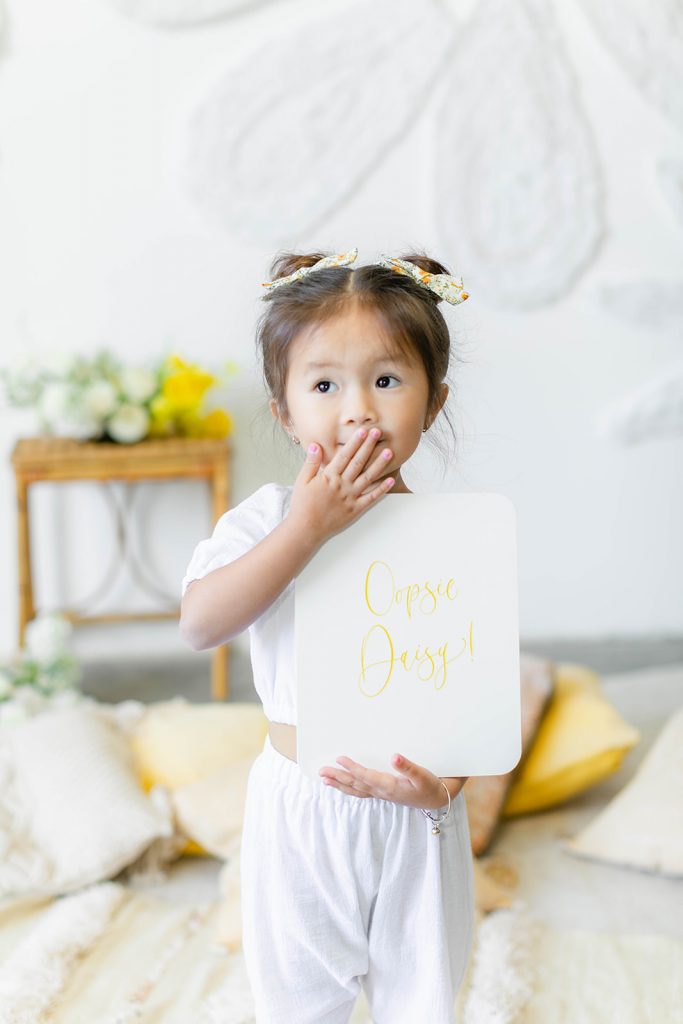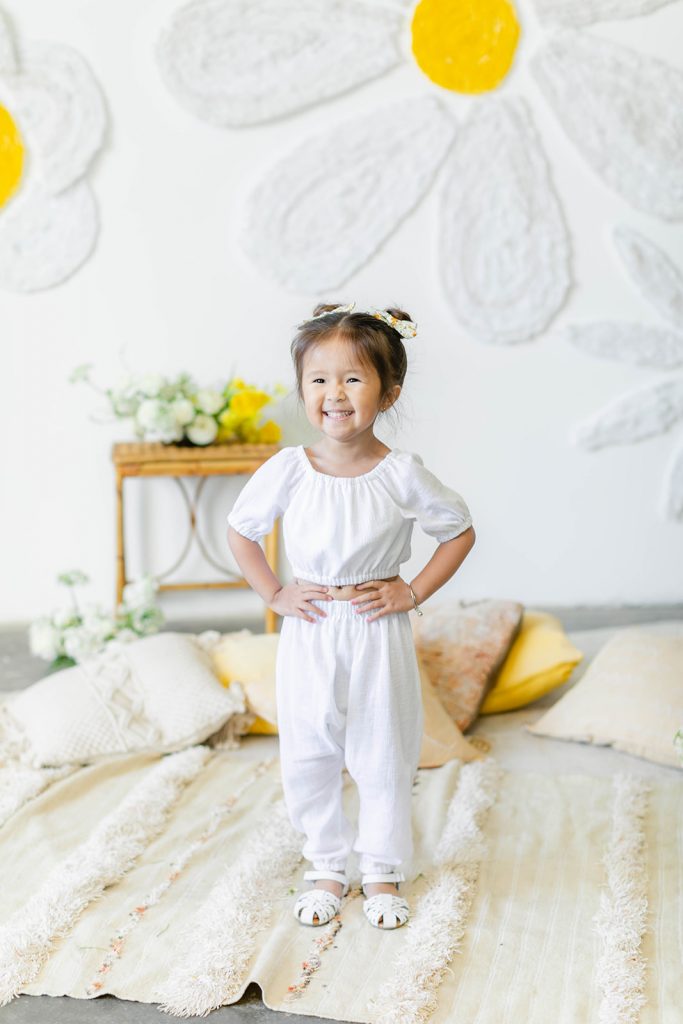 I had to get a few of these balloons from Bonjour Fete! Aren't they so fun?!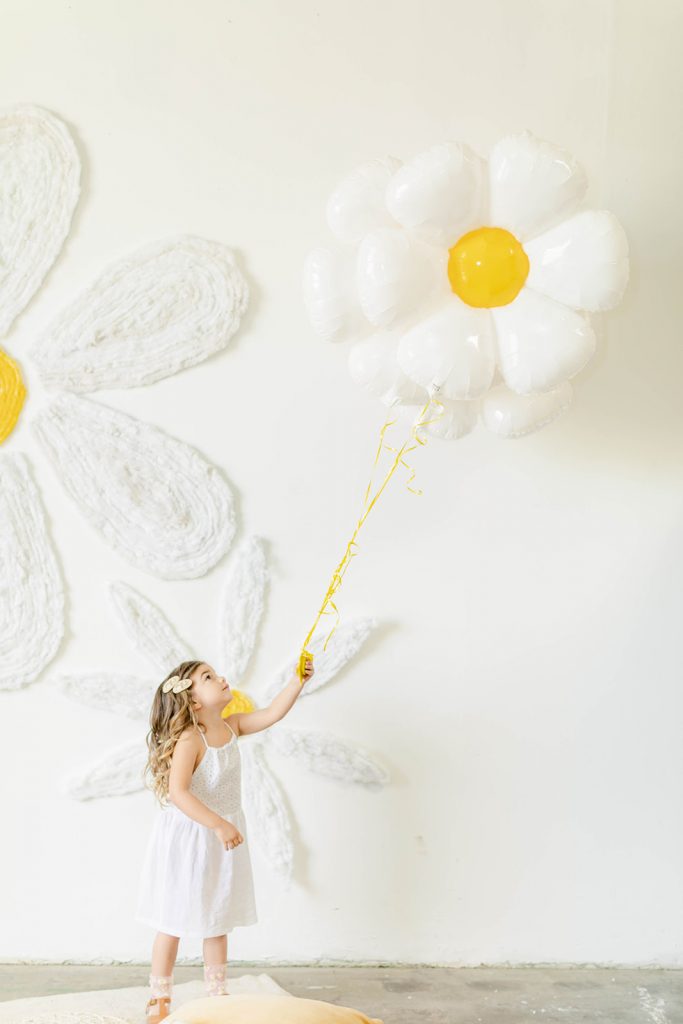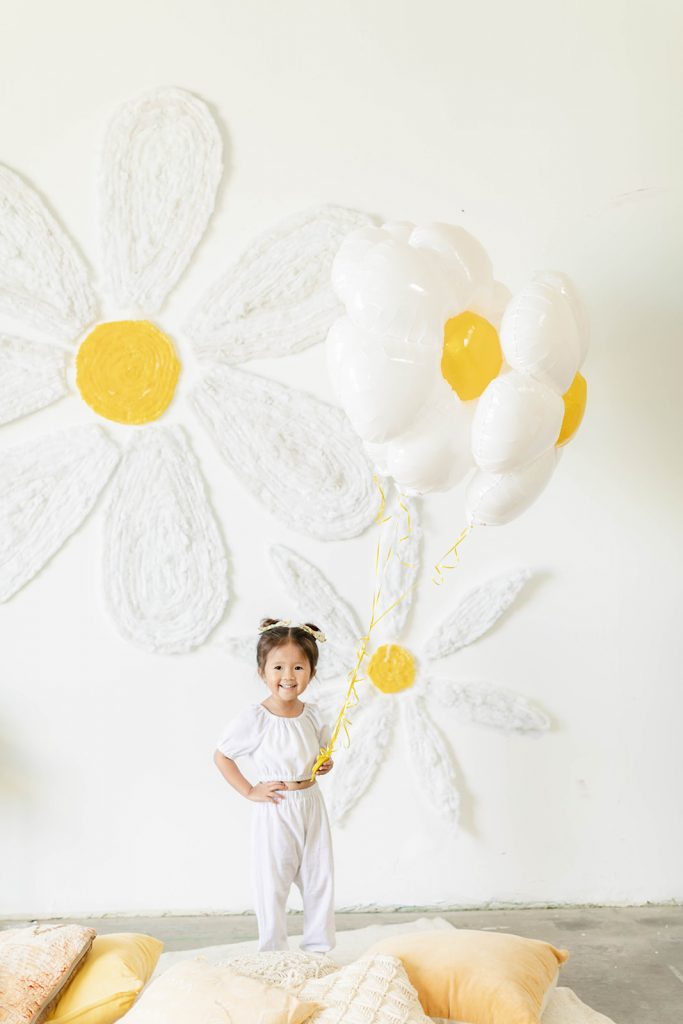 These girls were eyeing those desserts the entire time, literally, haha!!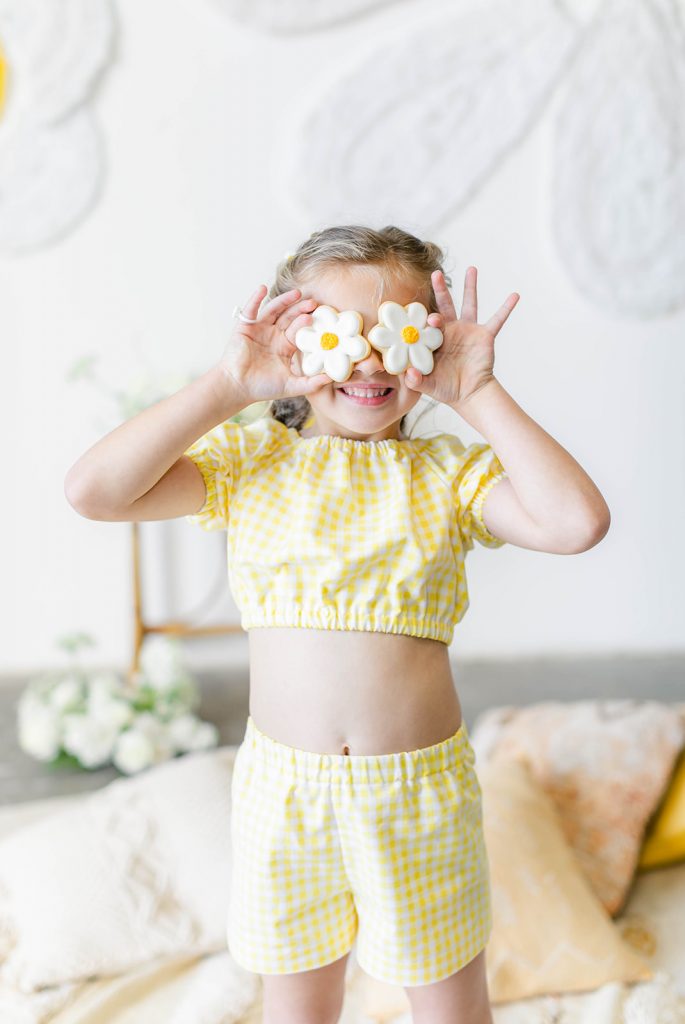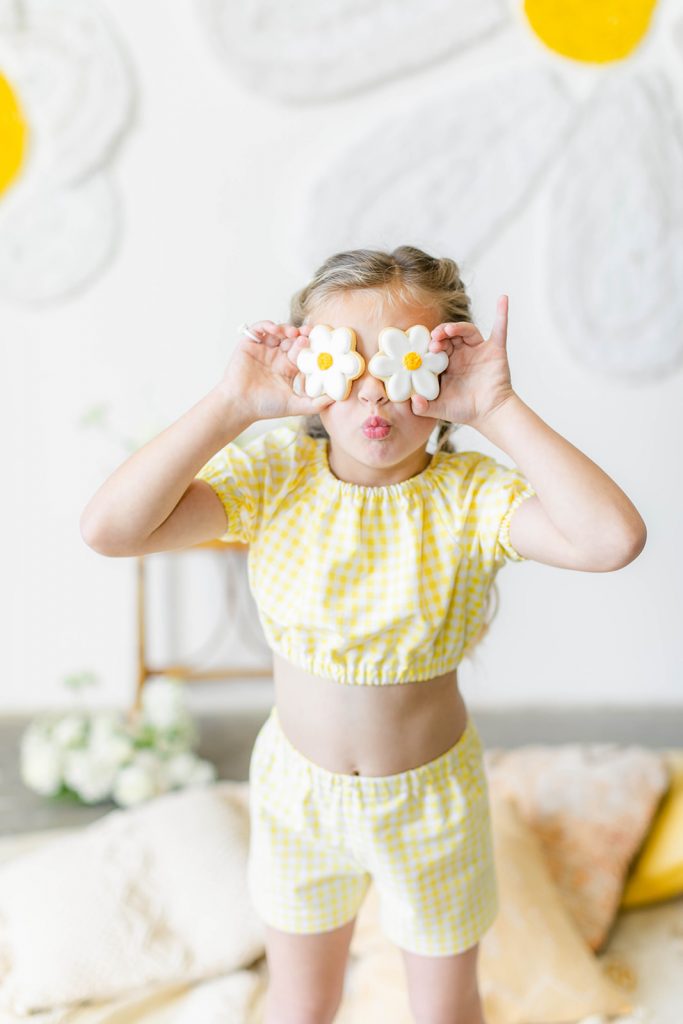 Cheers!!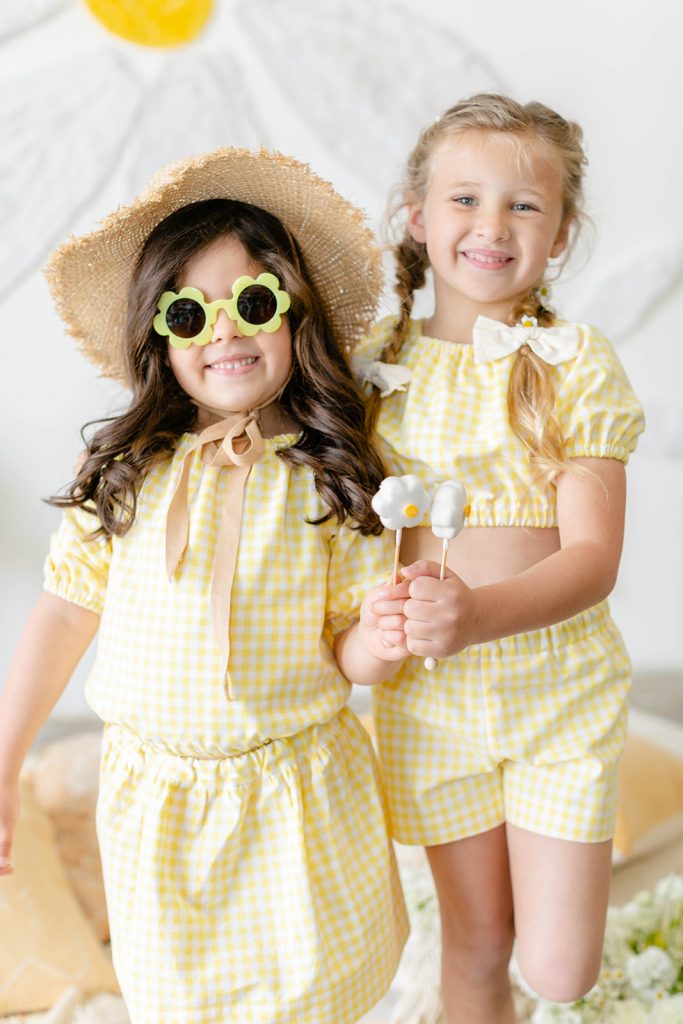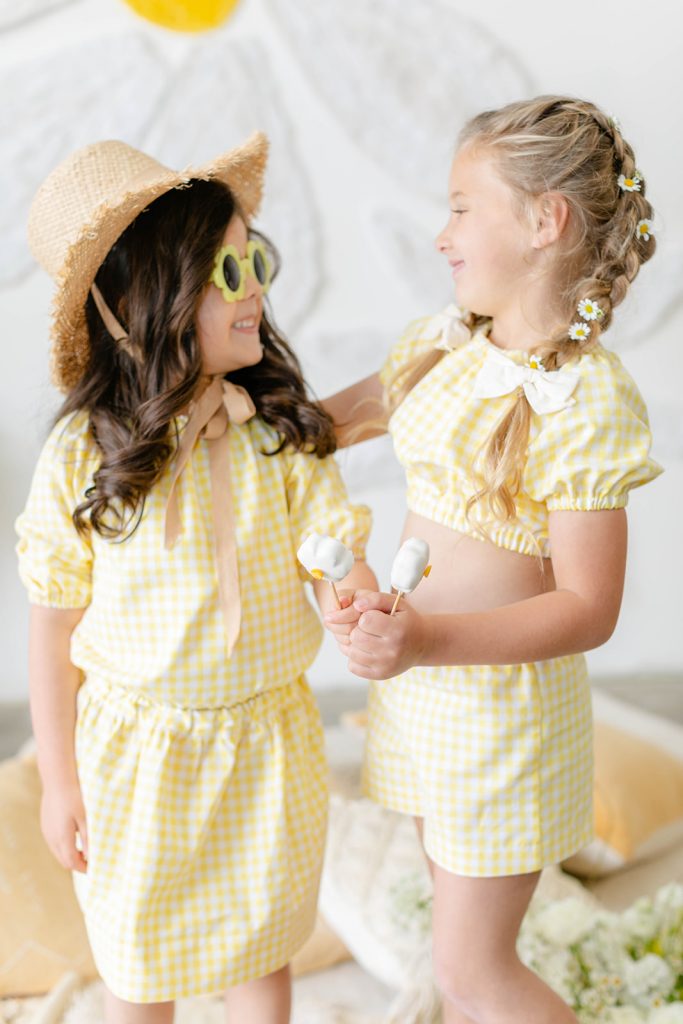 So excited to take a bite!!!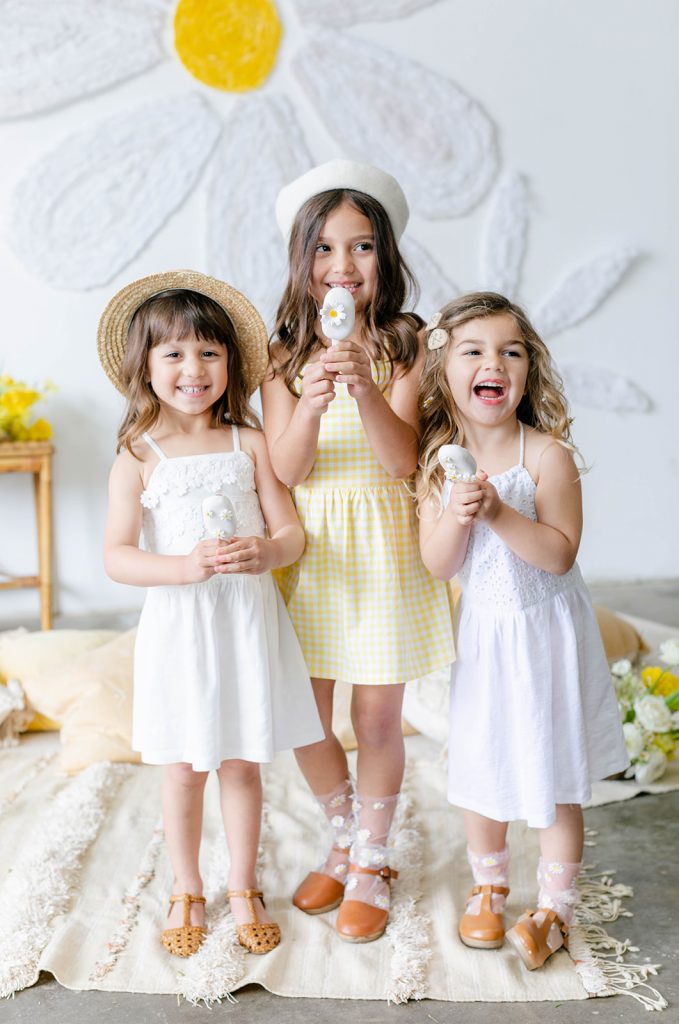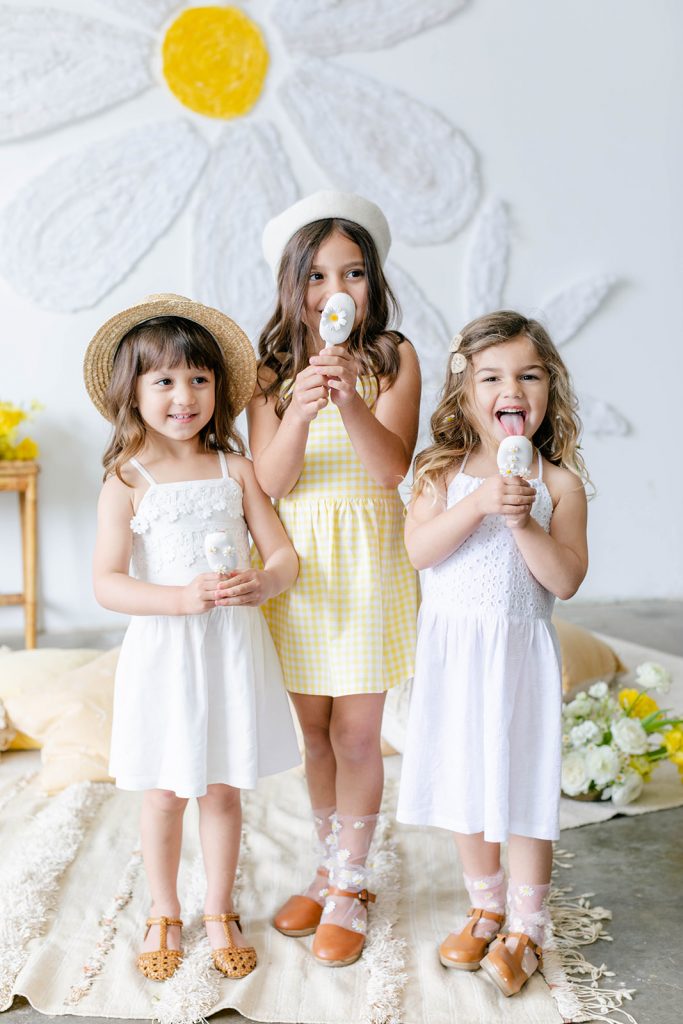 I'd say this one was a hit!! These girls had a blast and I think I have a new favorite backdrop from a shoot!!! More Spring goodness coming at you soon!!!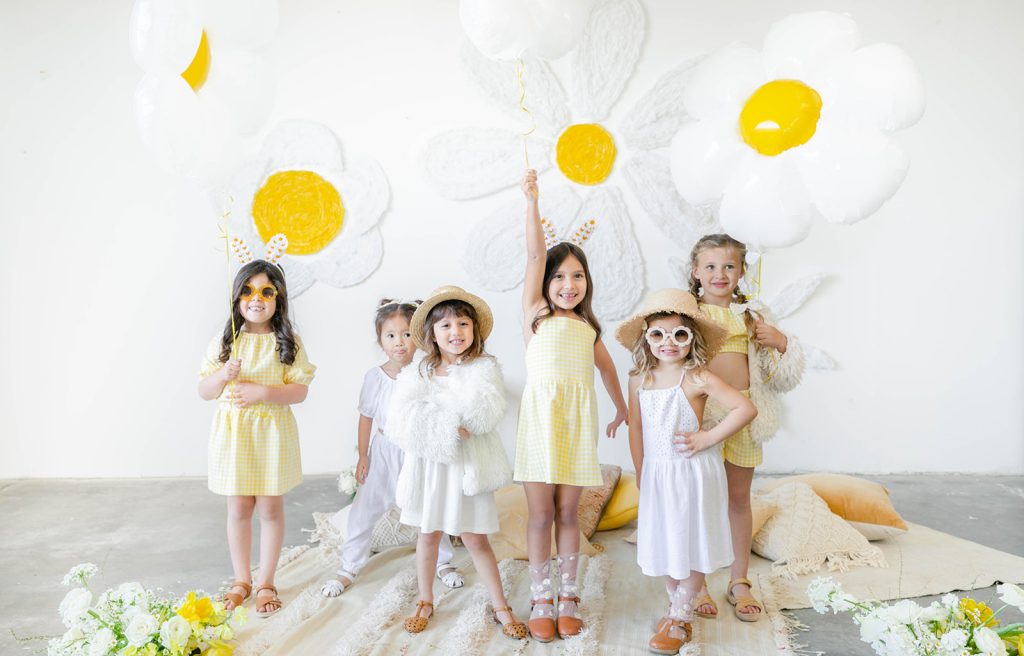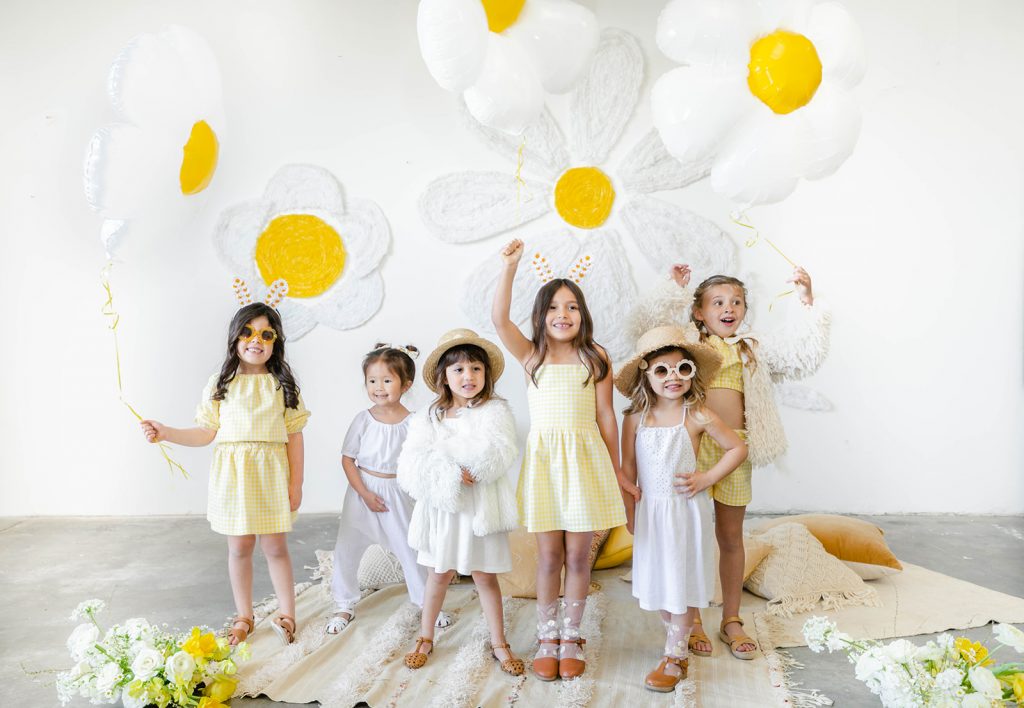 xx
Jacquelyn