Happy Friday!

We are ending our bloom-full week with another alternative daisy floral detail for a party or event that you can do at home! This week, we showed you how to use beautiful daisy cake cups to make a flower garland centrepiece for your table. Followed by the cutest little girls daisy party that was filled with so much pretty detail, especially that adorable daisy backdrop! And today, I'm excited to show you how you can use paper flowers and use them for an arrangement or even cocktail and food decor.

Photos by Dayna Studios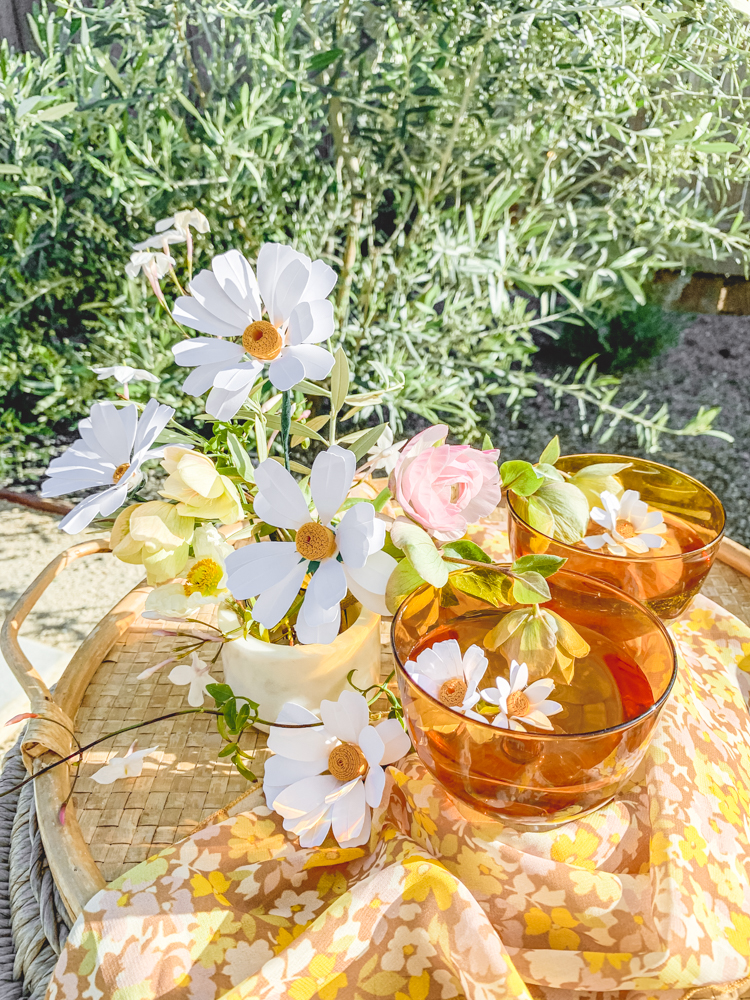 I found Farren Celeste from Etsy and her beautiful cardstock projects she does! She is the sweetest and was there for any questions I had during the creating process. In this project, you will need a cutting machine, either a cameo or silhouette. Plus, the tools I have below. And lastly, you will need to purchase whichever flower you desire. Check out her work, and it will be hard to decide which flower to try 1st. Of course, I did the daisy one! To do this, purchase one of her online workshops. She explains things perfectly that a beginner like me was able to get on the 1st go around. Once I got my files, I laid all my materials out and watched her videos a couple of times before attempting. That really helped me not having to press play and stop so many times. Be sure you are familiar with your cutting machine to make the process go faster.
So now that you have all your flowers assembled, it's time to make the arrangement! Place your paper daisy into the frogger. I placed them at different levels. If you have trouble with them staying, you can use a glue gun. The glue will come off the frogger later; it did for me, at least. Once you have your daisy placed, then use greenery and various flowers to fill in the gaps. I used pink jasmine and olive tree branches for mine. There you have it! Plus, take a couple of the small daisies, and you can use those as floral details for your cocktails! Making a charcuterie board? Place them in various places on the tray for more daisy details. So cute, right?!?

Here are the supplies you will need to assemble the arrangement.

S U P P L I E S
Flower daisies (here is the workshop I used)
Frogger
Low profile vase
Other assorted flowers
Glue gun

---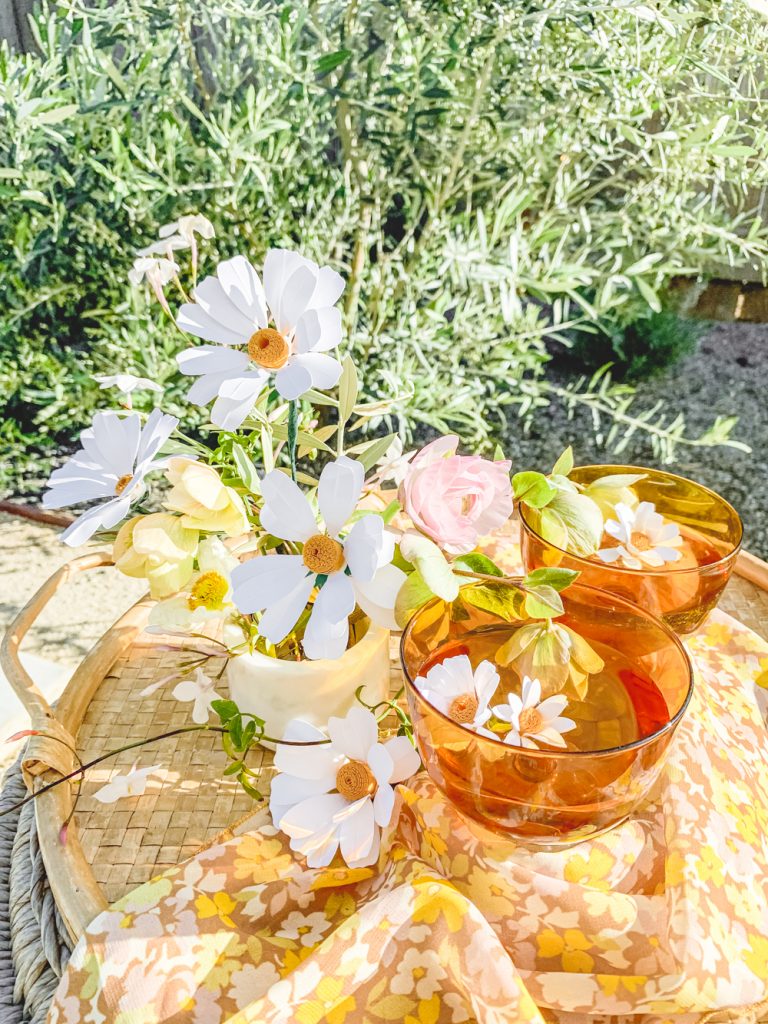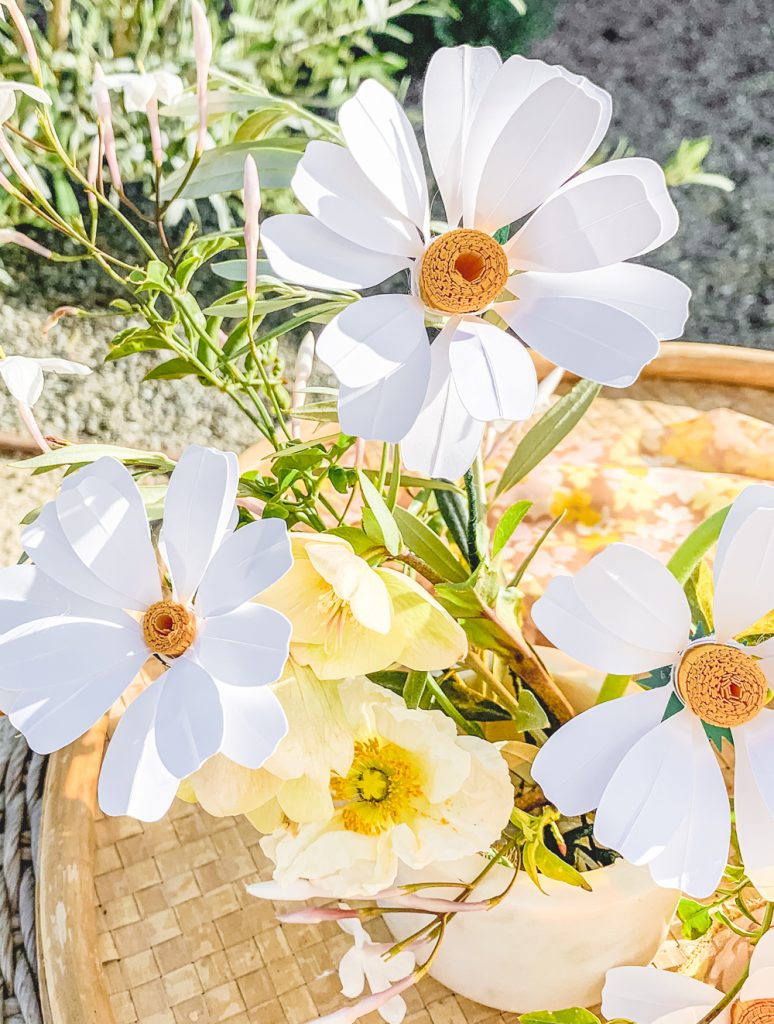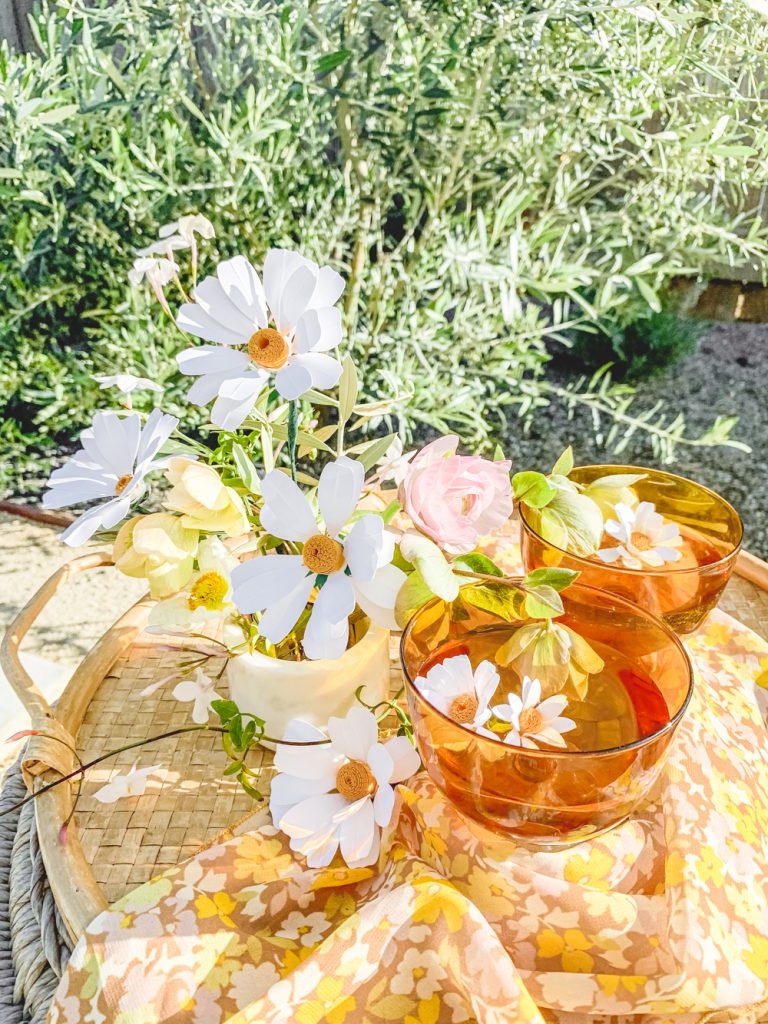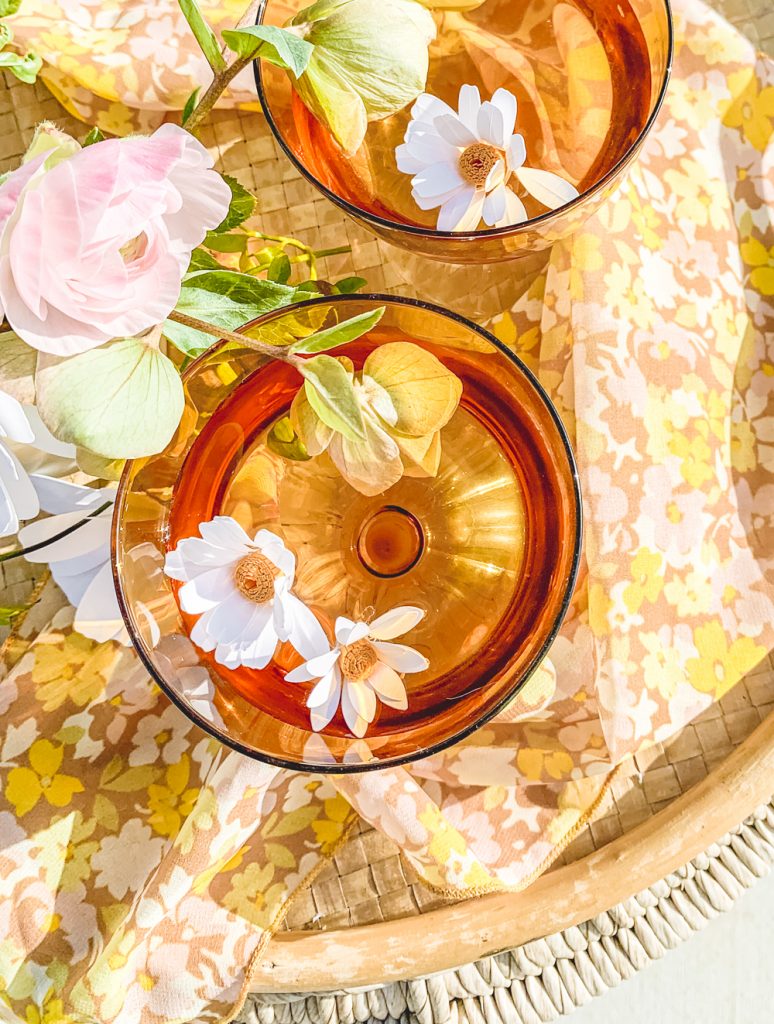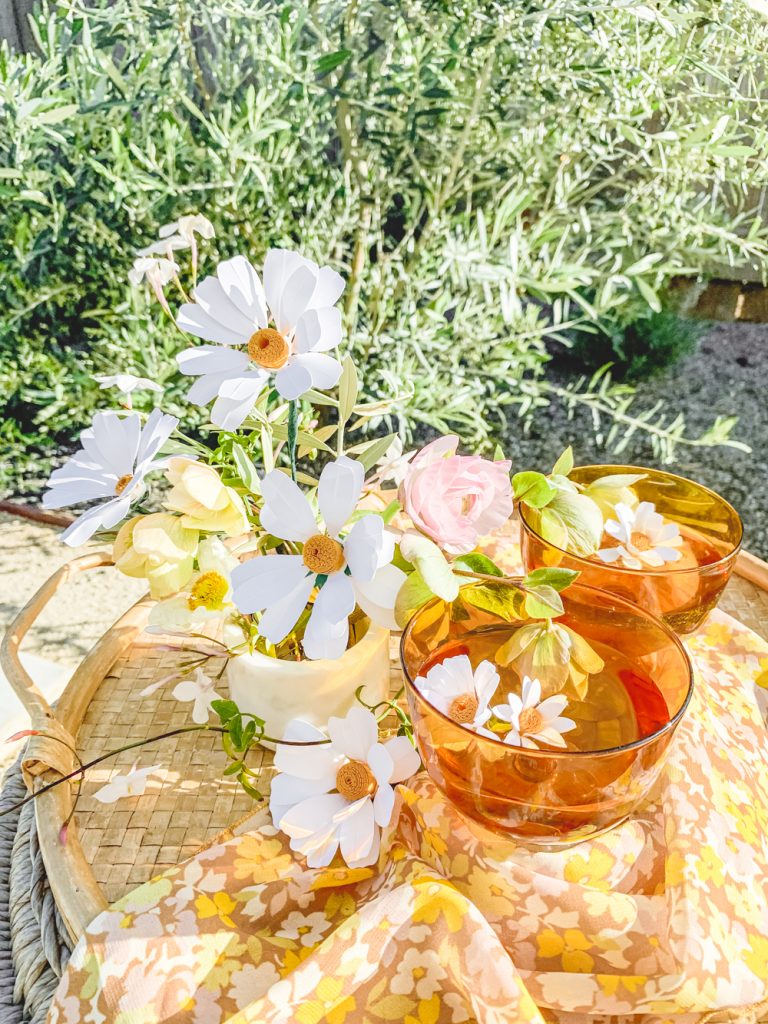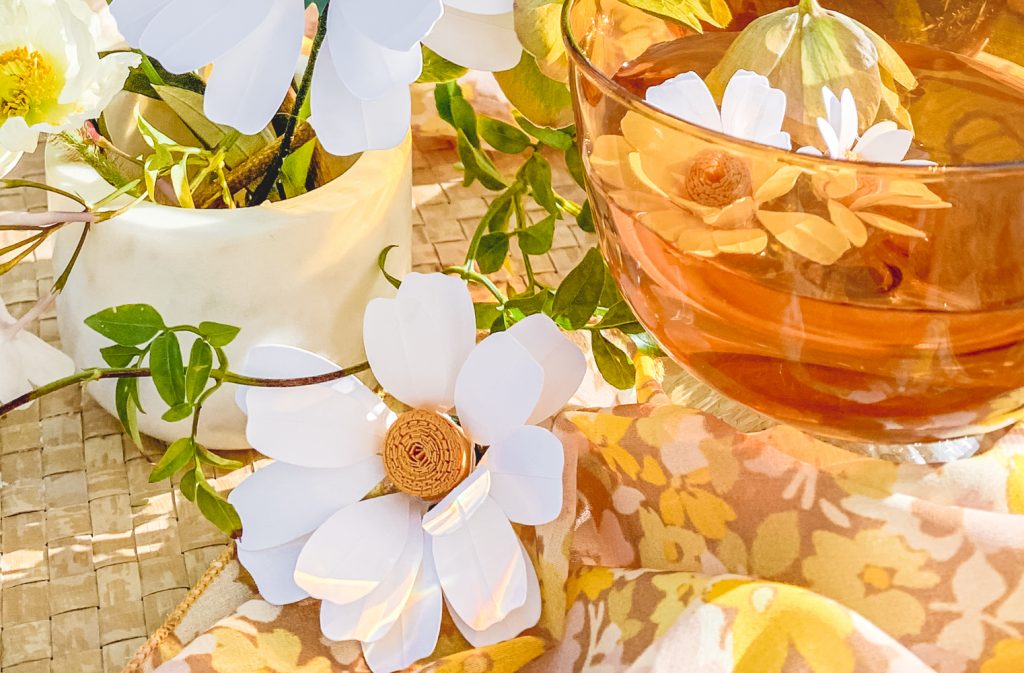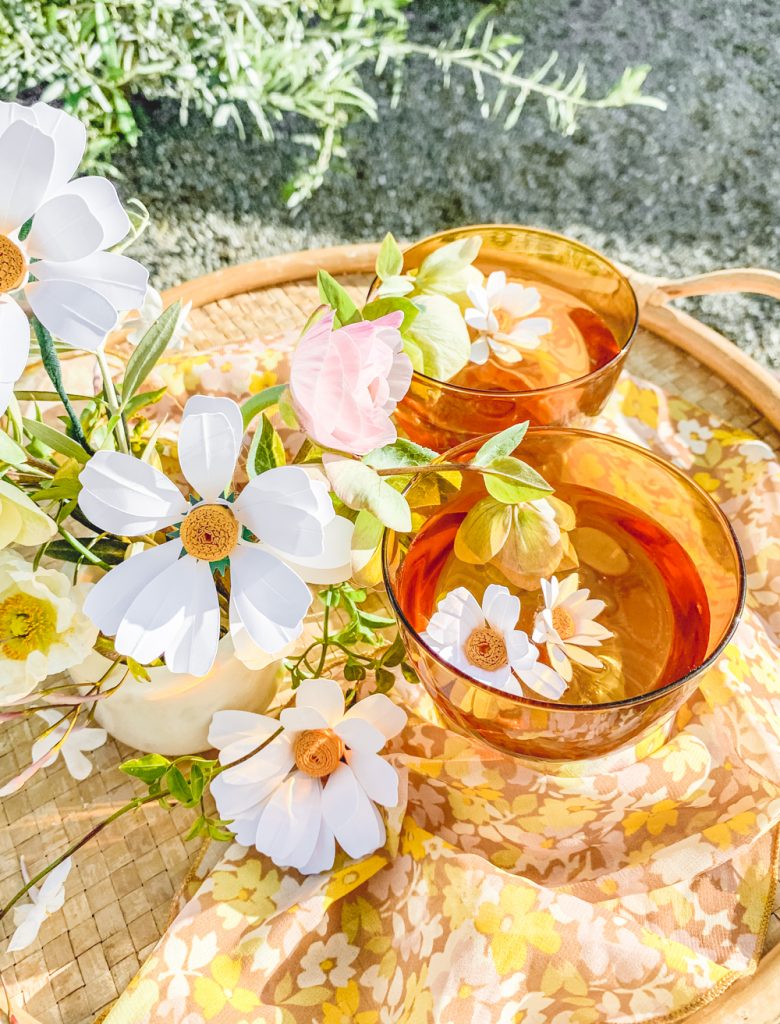 So many ways to use these paper daisies! Happy Friday!



xx
Abby