Disneyland is one of our favorite places to visit with our kids. Living in Southern California, especially only about 10 miles from Disneyland, you have to take full advantage! My husband and I used to have annual passes even before kids, but now seeing it through their eyes is even better! Leah and I both have annual passes and take our kids as often as we can. It's the perfect playdate, meet up at opening and play hard till nap time. Or go in the evening for a parade and a few rides, change into pajamas and drive home, easy peasy!
All photos by Nea Nabayan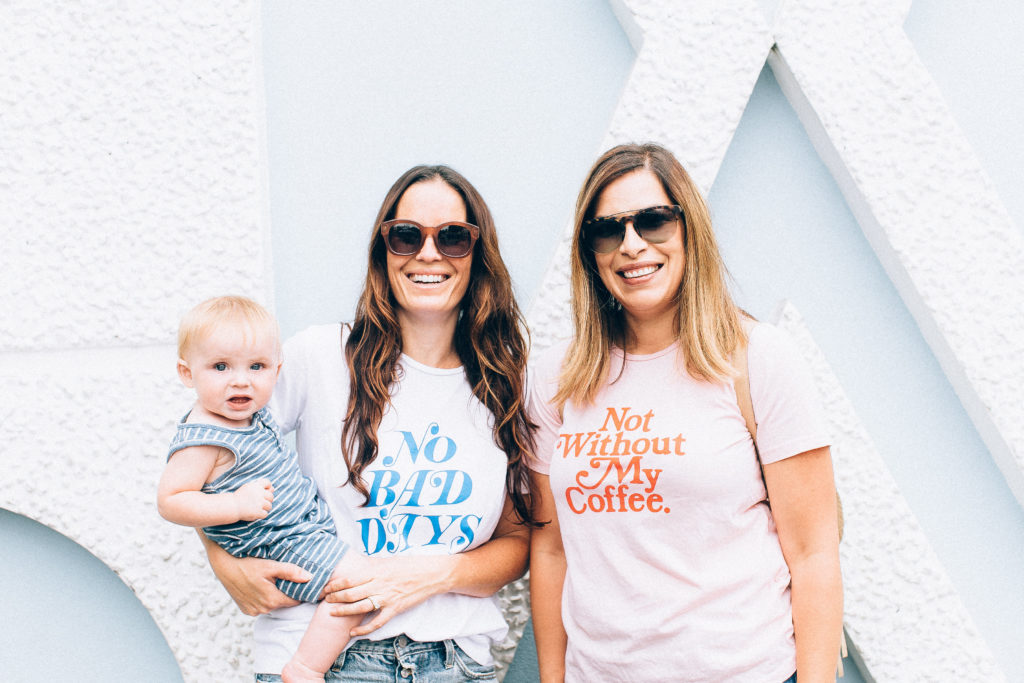 At this point we sort of consider ourselves Disneyland professionals. However, we are nothing compared to Julie & Emily, aka the Magic Kingdom Mamas! We love following along with this sister duo who visit the parks frequently and have THE BEST tips and tricks to making your visit amazing. They know the ins and outs like no other. Of course we had to plan a meet up with them and share all of their knowledge with you! So if you are planning a trip to Disneyland with your kiddos, this is the post for you! Don't forget to follow along on their Instagram Account for more tips on the daily, and their adorable dance moves!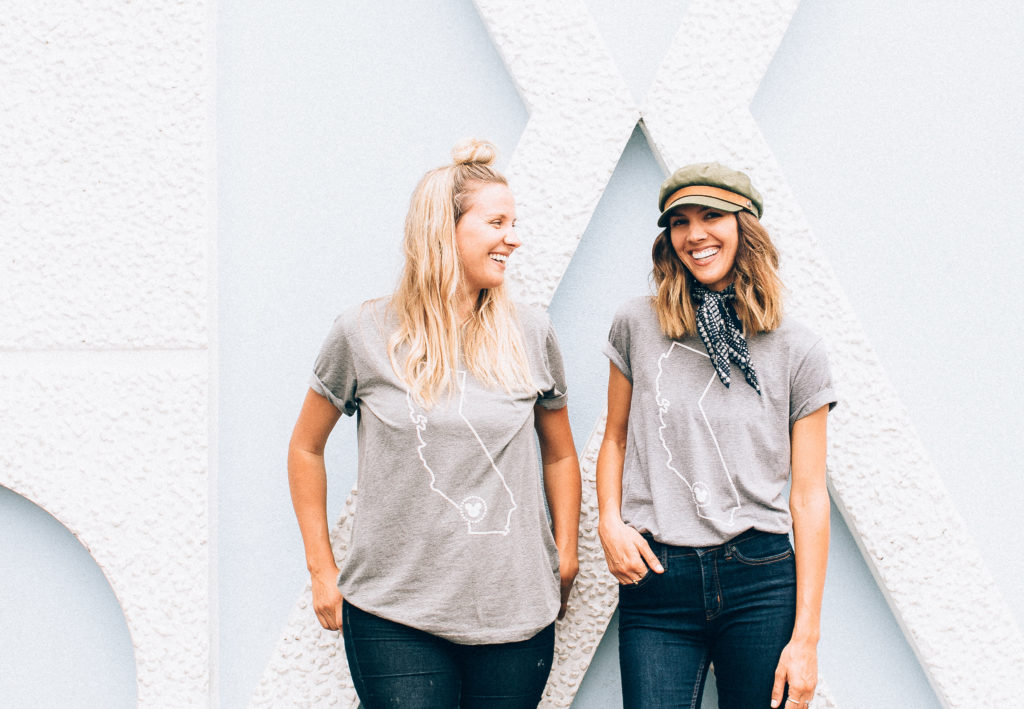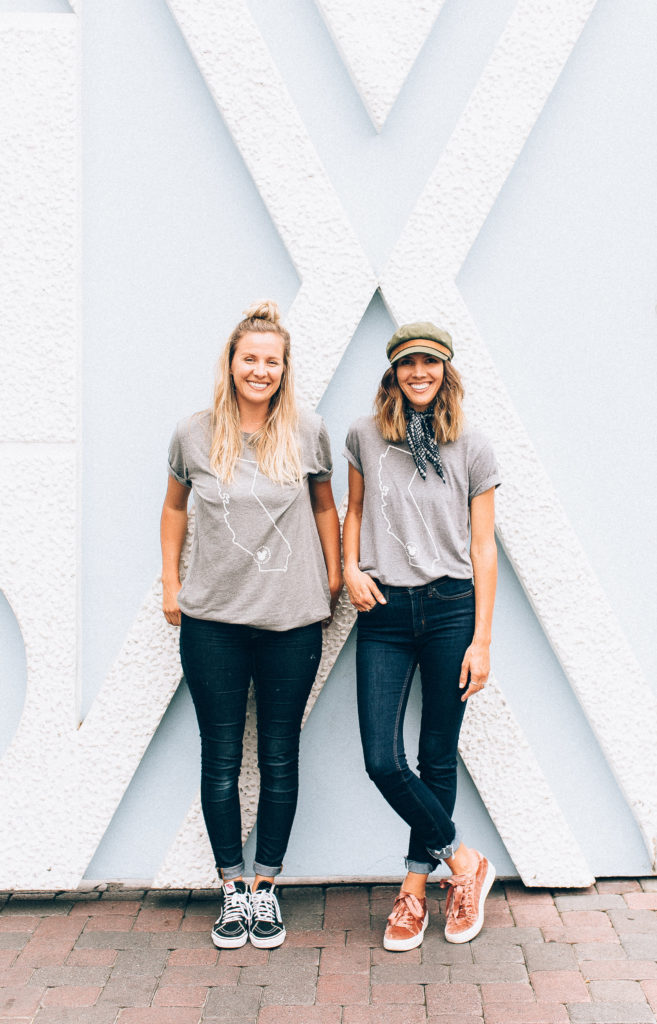 We met up with them earlier this month, and a few of our other Disney obsessed friends. You may recognize these faces from these Instagram accounts – @wildevalentine, @jl_designs, and @1011makeup. It was so fun seeing all of our kiddos together at the happiest place on earth, we were rolling deep with this many! Julie and Emily lead the way though so we were in the best hands! Here's our Q&A with them and some amazing tips and more from the Magic Kingdom Mamas and us!!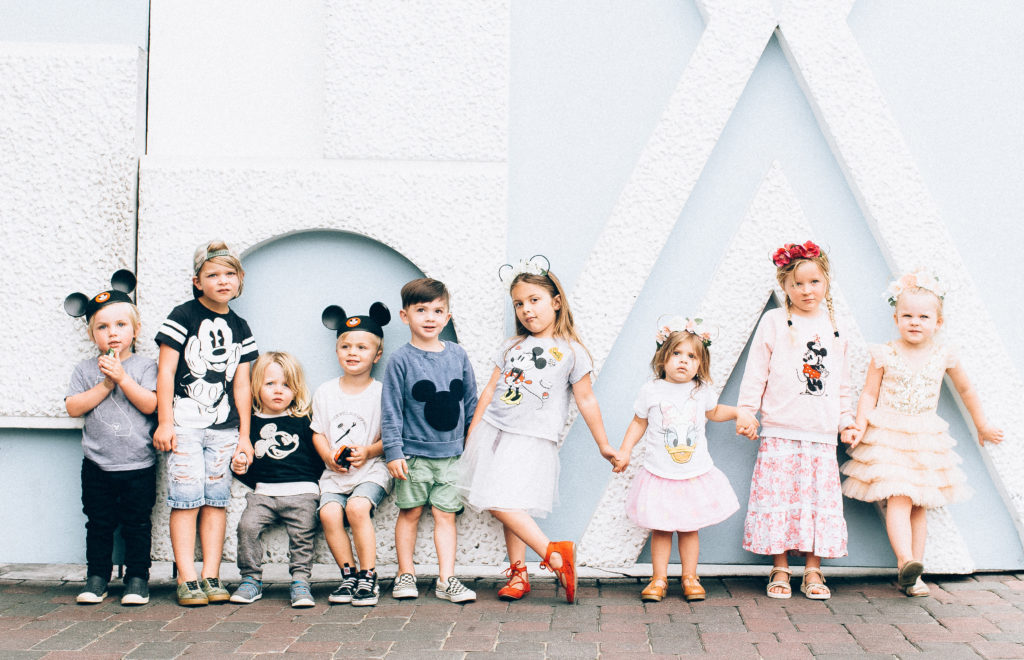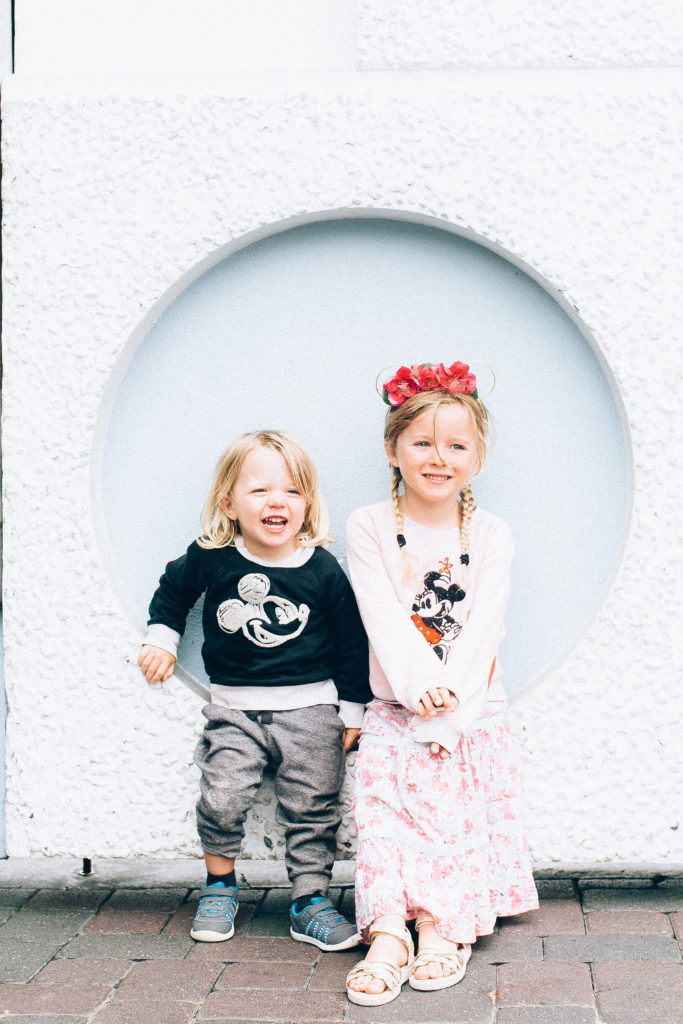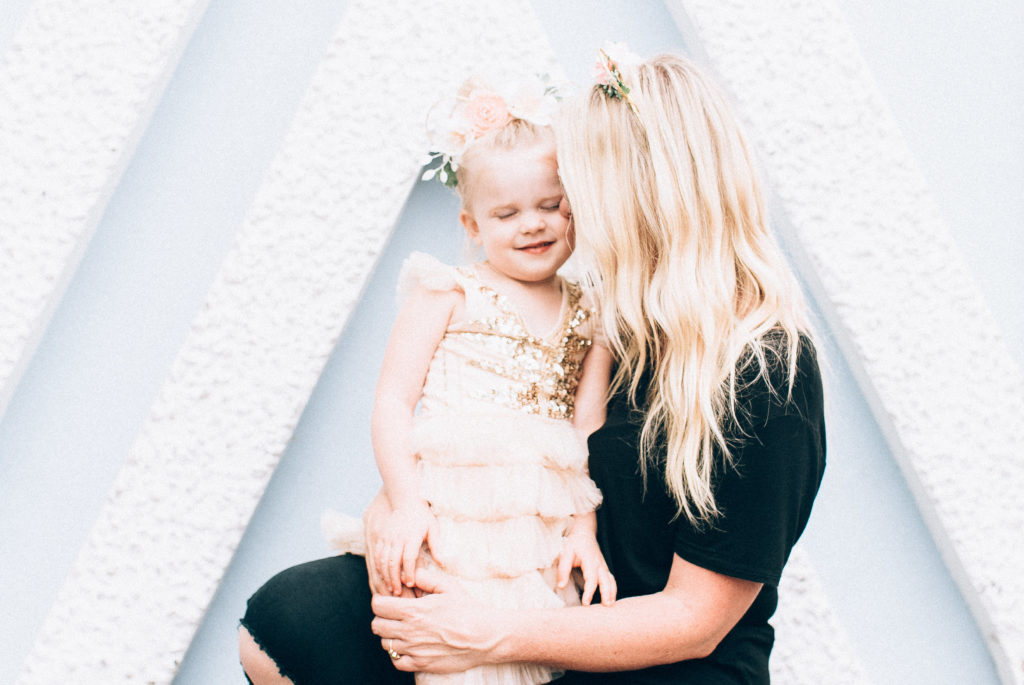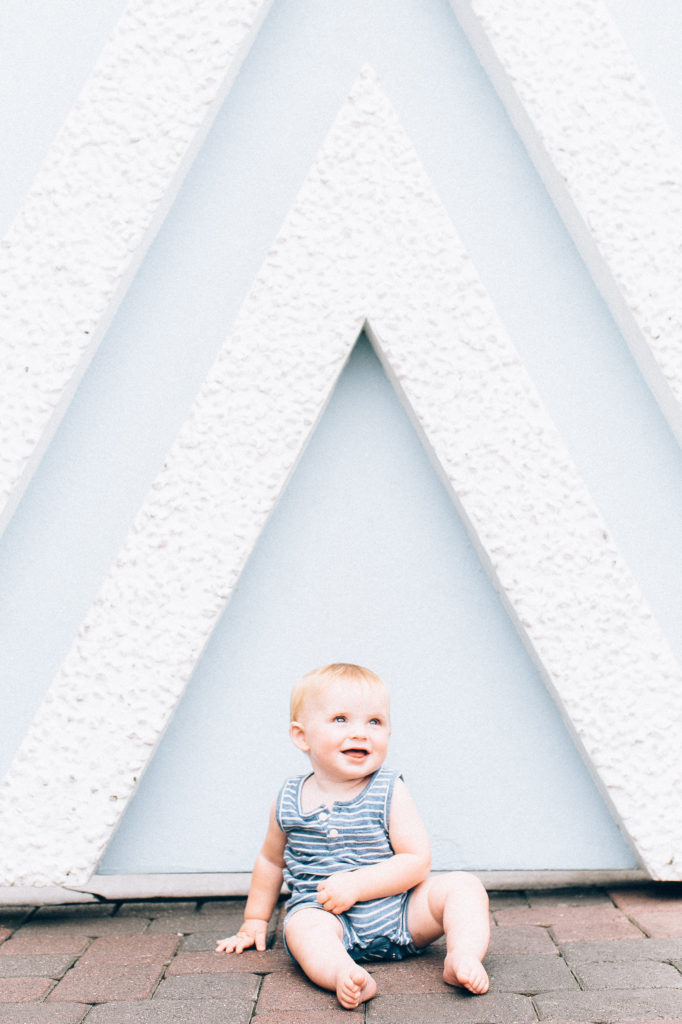 How did you come up with the idea for Magic Kingdom Mamas and when did it all begin?
When Emily's son was born, we lived about 2 hours away from each other. We wanted our kids to have the same close relationship that we had with our cousins growing up, so we made it a point to meet once a week halfway. Disney was the perfect spot (can't get more magical than that!). After going to the parks consistently for a few months with our kids, friends and family started asking us questions about it— how to keep kids entertained while waiting in lines, what to do there with babies and so on. One day we were talking about it with our husbands and they said "why don't you guys just start an IG account?" Haha, and that was it! We started this account initially for friends and family, really having NO idea that it would transform into a website and business and all that. It is is wild to think that it actually happened!
Our usual route if we do a full day at Disneyland (starting at opening) is Fantasyland first because that's typically an area that draws the most people by mid-day (especially families with young kids!)! After Fantasyland we like to stop in Toontown for the welcome at the gate by Mickey or a couple of his friends when it opens one hour after Disneyland opens.
After Toontown we head into Tomorrowland to ride Buzz Lightyear Astroblasters or Autopia (Jedi Training Trials of the Temple is also one of our kids' favorite shows to stop for)! After Tomorrowland, we love to stroll through Frontierland, then to New Orleans Square for Pirates of the Caribbean or Haunted Mansion (if our kids are feeling up for those two, ha!), then to Critter Country for The Many Adventure of Winnie the Pooh. Lastly, we head back toward Adventureland to check out the wait time for the Jungle Cruise! This route can change depending on wait times, but this is pretty common for us!
We start in Cars Land to ride one of the most popular attractions, Radiator Springs Racers (IF we don't get a Fast Pass for it first), then we like to do the other two Cars Land rides, Luigi's Rollicking Roadsters and Mater's Junkyard Jamboree! After Cars Land, we head to Toy Story Midway Mania on Paradise Pier – if the standby wait time is too long, we will grab a Fast Pass for it. While we're down by the Toy Story ride, we like to ride King Triton's Carousel because the line is typically short, then we walk past Silly Symphony Swings, Jumpin' Jellyfish and the Golden Zephyr to check wait times (all three typically have short wait times).
Our last stop on Paradise Pier is The Little Mermaid – Ariel's Undersea Adventure ride, then we head toward Grizzly Peak Airfield to grab Fast Passes for Soarin' Around the World (our over 40 inch kiddo's love this ride). After Soarin', there aren't a ton of other attractions left to do for our kid's age groups, so we either go into A Bug's Land to ride the four attractions there (usually all have short wait times) or Monster's, Inc. Mike and Sulley to the Rescue. The great thing about Monster's, Inc. is the line is usually pretty quick, but if it happens to be an extra busy day, and you only have 2 in your group, ask the Cast Member at the attraction's entrance for a "Buddy Pass" to bypass the line and enter through the exit to ride right away!
Favorite photo spots in Disneyland:
-In front of Sleeping Beauty Castle
-Anywhere on Main Street
-Blue and white It's a Small World wall
-The Mark Twain
-Toontown (so many good, fun colors and buildings!)
Favorite photo spots in California Adventure:
-Hollywood Land back drop next to the Hyperion Theater
-The famous blue wall (popular photo spot) at the Sunset Showcase Theater in Hollywood Land
-Paradise Park overlooking Mickey's Fun Wheel
-Route 66 in Cars Land
-The boardwalk on Paradise Pier (down by Toy Story Midway Mania and Mickey's Fun Wheel)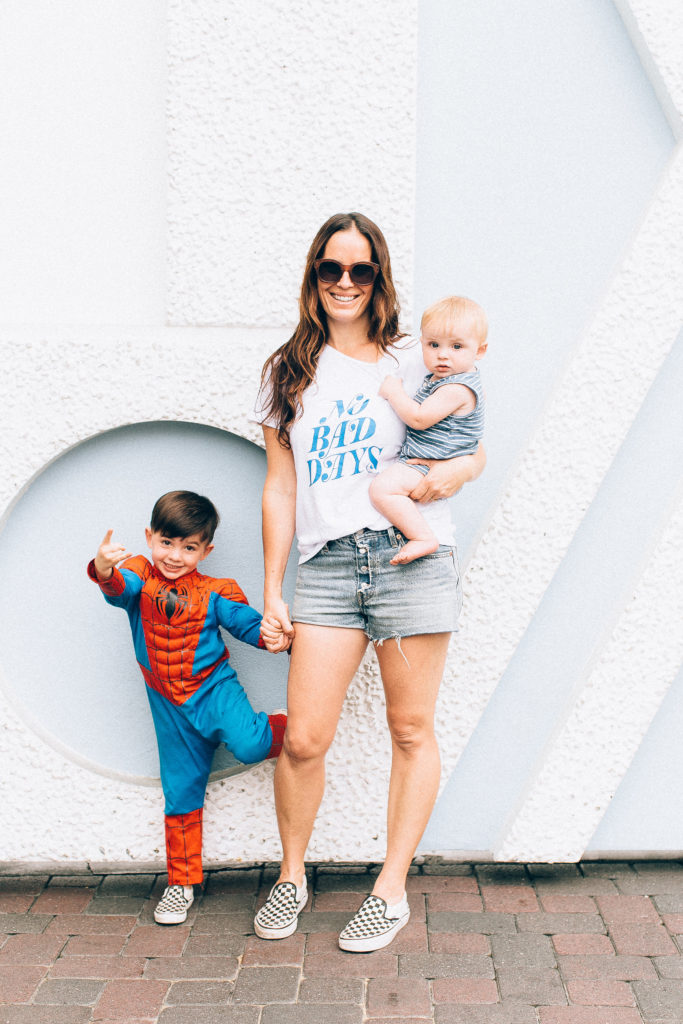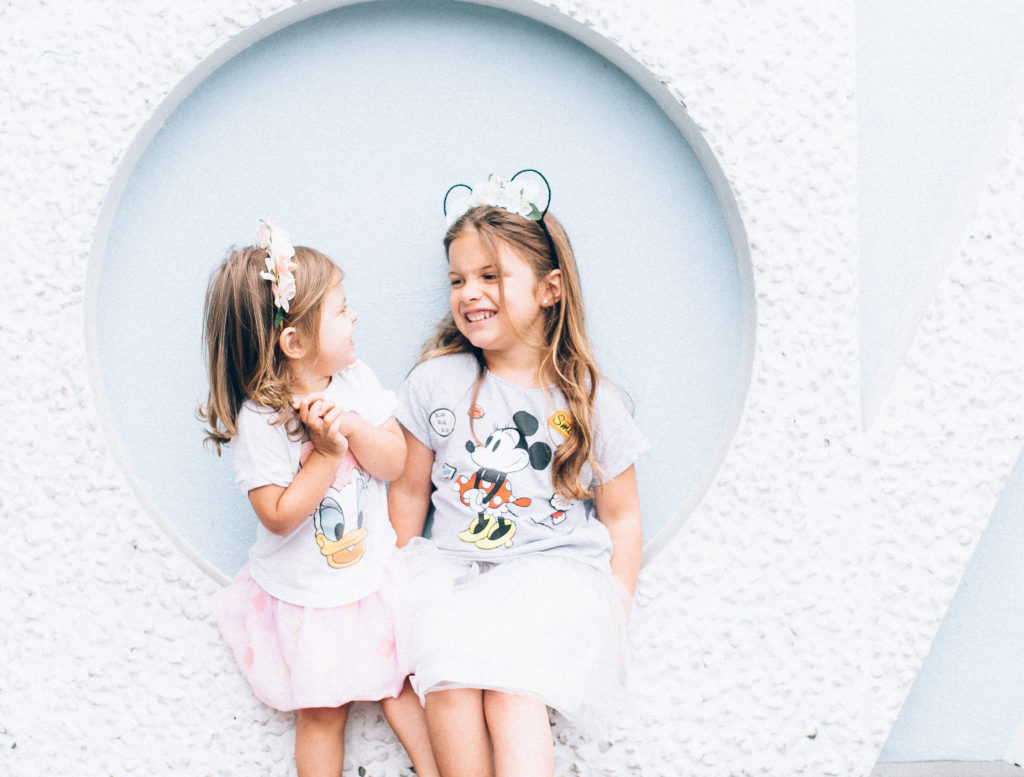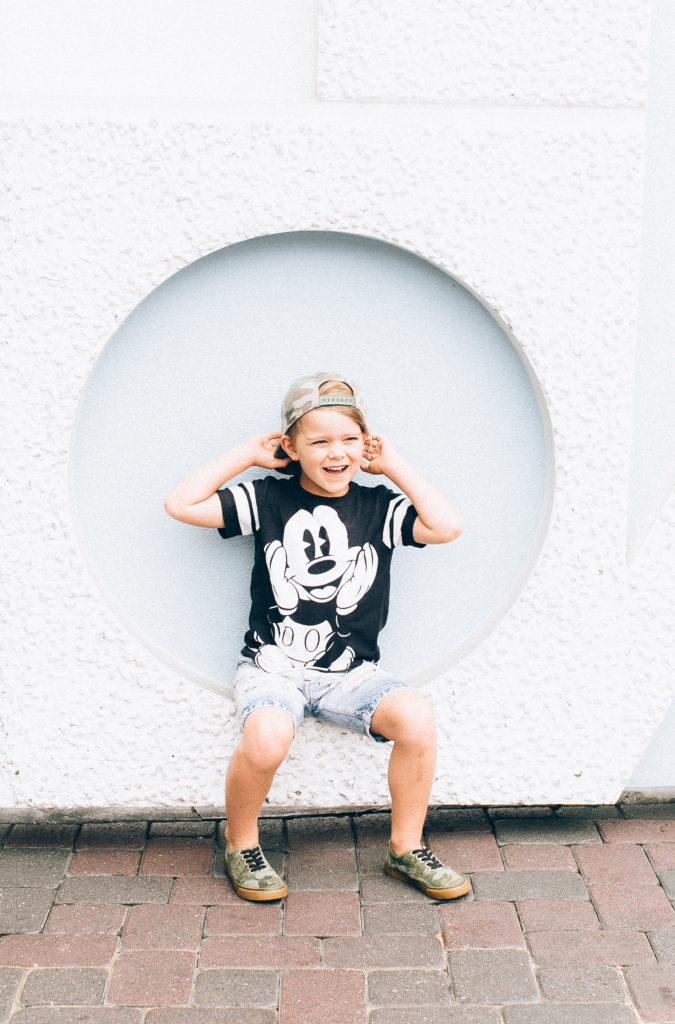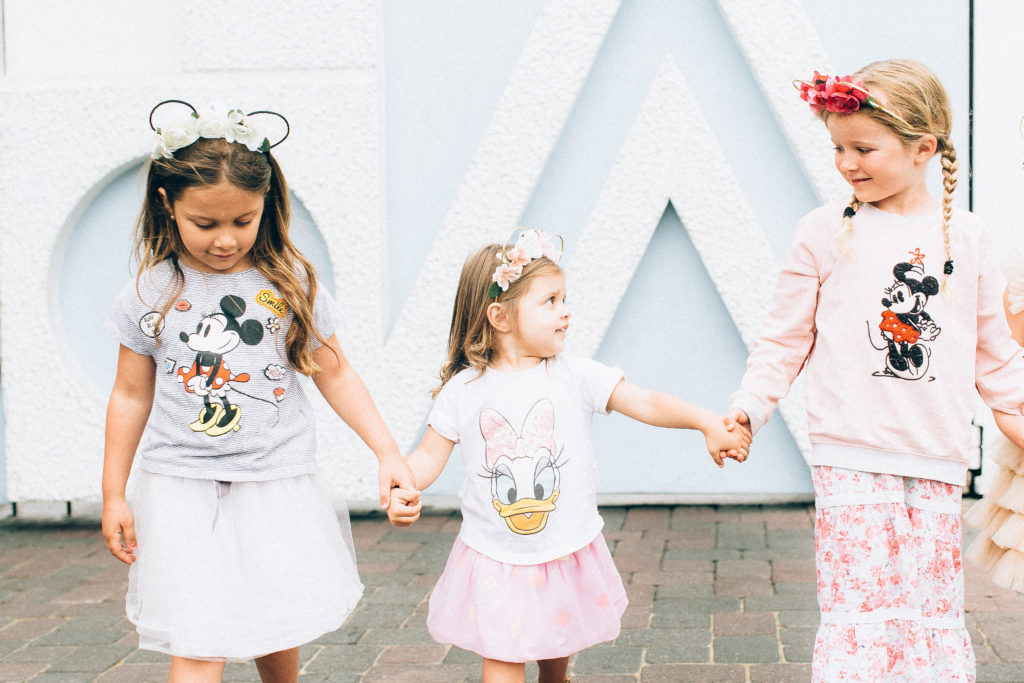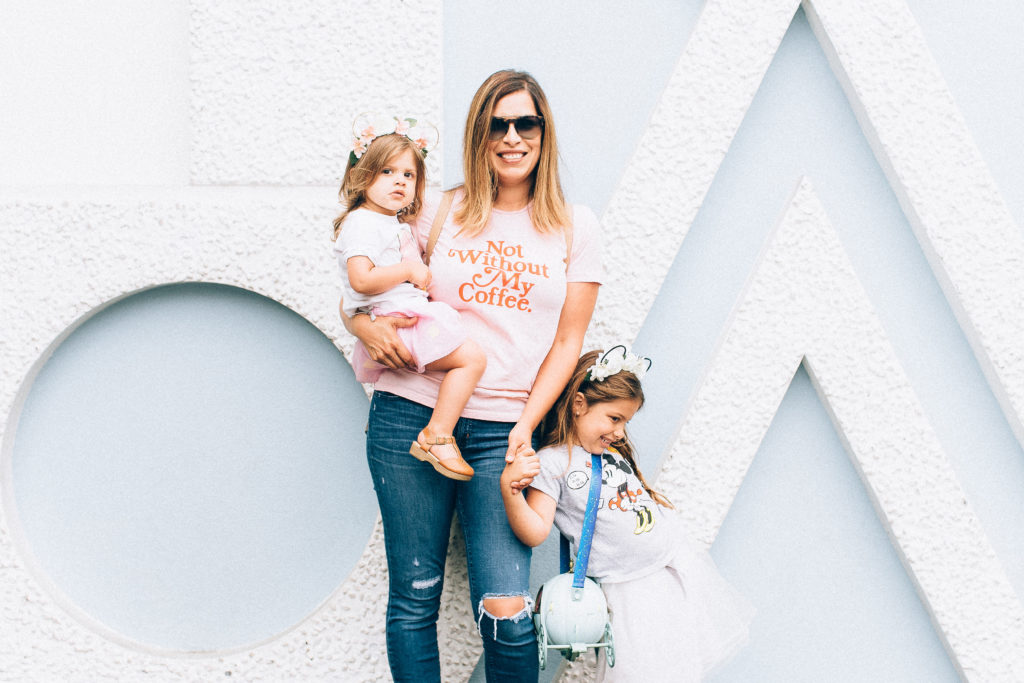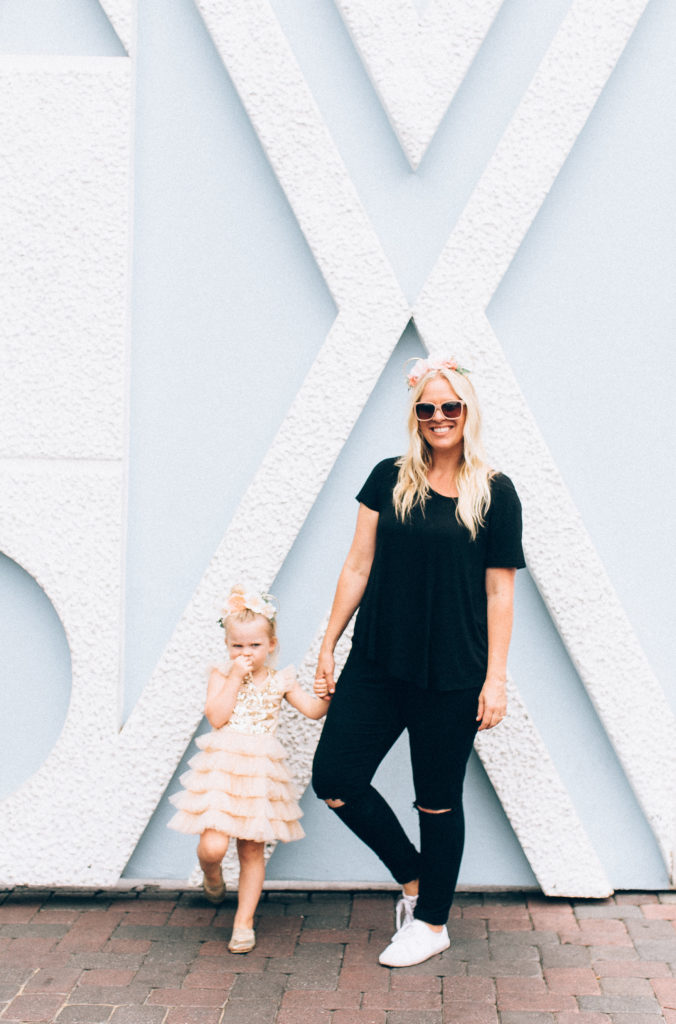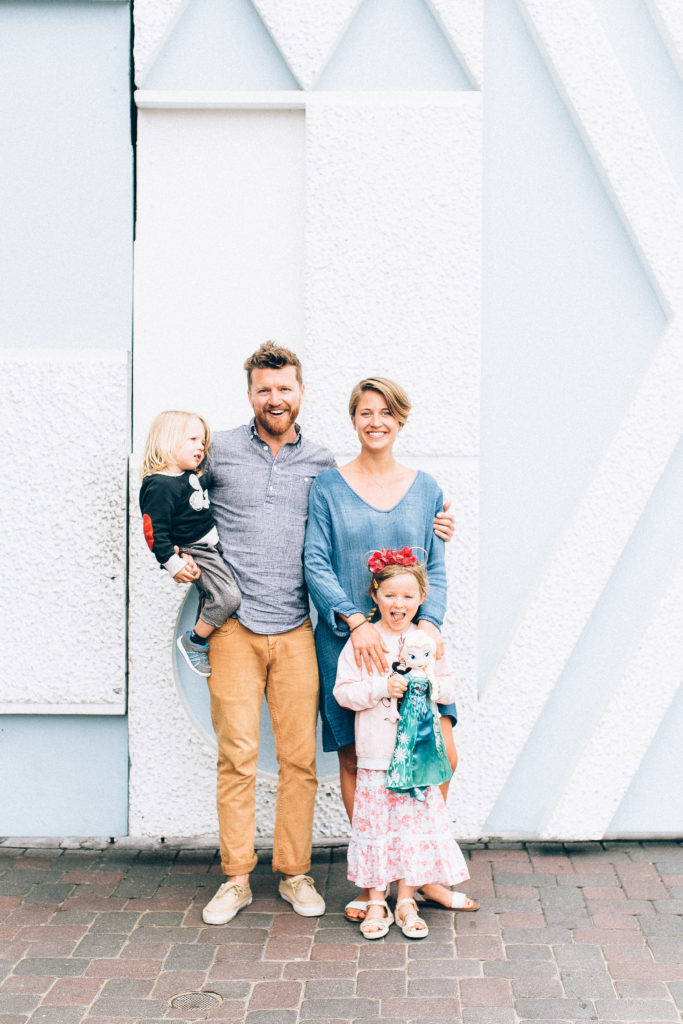 What are the top tips you could give to someone visiting Disneyland & California Adventure?
1. ARRIVE EARLY! We tell people this all the time! It is so worth waking up early to get to the main gates before opening. What we do is arrive to the Mickey & Friends Parking Structure right when it opens which is 60 minutes before the parks opens
on Sunday
,
Monday
,
Wednesday
and
Friday
, and 90 minutes before the parks open
on Tuesday
,
Thursday
and
Saturday
. The Main Gates to the parks actually open anywhere from 15-30 minutes BEFORE the official park opening/rope drop occurs so guests can wander Main Street in Disneyland or Buena Vista Street in California Adventure. It's nice to be in the park and ready to go before the rush! The first couple hours after the park opens are usually pretty slow, so it's a great time to get the more popular attractions done!
2. Pick 5 can't-miss attractions for your kids' age groups and try to get those checked off your list first thing so you can enjoy the rest of your day a little more stress-free. Things can be unpredictable with kids, so over planning can sometimes make for a not so fun day if things don't go according to plan. Try not to have too many expectations for the day – it's way more relaxing that way! In regards to attractions, be sure to utilize Fast Pass if an attraction you're hoping to get on offers them! Fast Passes will cut down your wait time significantly. Rider Switch is also really great thing if there is an attraction that not everyone in your party can go on/or doesn't want to go on.
3. Use the Baby Care Centers! The Baby Care Centers have been lifesavers for us, not only when our kids were babies – we still use them all the time! There is one Baby Care Center located at the north end of Main Street in Disneyland, across from the Little Red Wagon Corn Dog stand (feed your babe then get yourself a corn dog!!!), and one next to Ghirardelli Soda Fountain and Chocolate Shop in California Adventure. Both centers offer a private nursing area, high chairs for feeding little ones, microwaves for warming bottles/food, clean and comfy changing tables, preschool sized potties, and various baby things for purchase (cash only) that you may have forgotten at home such as diapers, wipes, formula, pacifiers, sunscreen, Gerber baby food and more! It's an amazing place!
4. Take breaks! It's easy to get caught up in the hustle and bustle of a Disney day, but with young kids, it's so important to stop for breaks, snacks, etc! Just a few minutes is all that's usually needed, but it always refuels us! We like to bring a blanket to spread out to let the kids play with their cars, coloring books or other toys (the dollar store is a good place to get toys because it's not a big deal if they get lost at the parks, ha!)!
5. Let your little ones get some out of stroller play time in – it'll help when you have to stand in lines! Our kids love Goofy's House in Toontown at Disneyland to get their little legs moving. We also like to explore Tarzan's Treehouse in Adventureland and Pirate's Lair on Tom Sawyer Island – the ultimate playground! In California Adventure we love the Redwood Creek Challenge Trail (amazing spot with rock slides, rope swings, rock climbing walls and more!) or the Animation Academy! On hot days, we visit the splash pads in A Bug's Land.
6. Use the official Disneyland App – the greatest tool for a Disney day! The app has so many helpful things like attraction wait times, entertainment schedules, restroom locations, PhotoPass photographer locations, wifi hot spots, restaurant locations (you can book reservations on the app!), and so much more.
Top 5 attractions at Disneyland for our kid's age groups:
1. Peter Pan's Flight
2. Casey Jr. Train
3. It's a Small World
4. The Teacups
And just to add our "big kid" ride picks – Emily's favorite is Big Thunder Mountain and Julie's favorite is Splash Mountain!
Top 5 attractions at California Adventure for our kid's age groups:
1. The Little Mermaid – Ariel's Undersea Adventure
2. Toy Story Midway Mania
3. Jumpin' Jellyfish (must be 40 inches to ride)
4. Radiator Springs Racers (must be 40 inches to ride)
5. Luigi's Rollicking Roadsters (must be 32″ to ride)
Favorite "big kid" attractions – Emily's is a tie between Radiator Springs Racers and Guardians of the Galaxy – Mission: BREAKOUT! and Julie's is Soarin' Around the World.
1. Mickey and the Magical Map at the
Fantasyland Theatre
(only shows
on Friday
,
Saturday
,
Sunday
and
Monday
)
2. Mickey and friends with the Disneyland Band at Town Square in front of the Main Street Train Station
at

12:30
daily. The daily schedule doesn't include that the characters dance with the band, so we always tell people to be sure to see it!
3. Jedi Training: Trials of the Temple at the Tomorrowland Terrace Stage
5. Main Street Electrical Parade (last performance is on
August 20
!)!
6. "Remember…Dreams Come True" fireworks spectacular
Favorite entertainment at California Adventure:
2. Disney Junior Dance Party
3. Frozen Live at the Hyperion
4. World of Color
5. Pixar Play Parade
Favorite treats or things to eat?
This is a hard one because we could go on and on! Haha!
Our favorite treats are:
1. The dark chocolate-covered pineapple spear or any of the chocolate-covered Mickey-shaped rice krispy treats from the Candy Palace on Main Street,
Pooh Corner
in Critter Country or Trolley Treats on Buena Vista Street in California Adventure
2. The Mangonada – 2 scoops of mango sorbet, chamoy sauce, mango slices, tajin and lime
from Clarabelle's Hand Scooped Ice Cream on Buena Vista Street in California Adventure
3. Mickey-shaped beignets from
The Mint
Julep Bar or Cafe Orleans in New Orleans Square
4. The classic churro from any churro stand throughout both parks!
Favorite meals:
1. We love any of the meat and veggie skewers from Bengal Barbecue in Adventureland with a pomegranate piranha lemonade on the side!
2. Pommes Frites and a Monte Christo Sandwich from Cafe Orleans in New Orleans Square
3. CORN DOG (duh!) from the Little Red Wagon on Main Street
4. Fried chicken with green beans, mashed potatoes and a biscuit from the Plaza Inn (it's so gooood)!
4. Greek meat and veggie skewers from Paradise
Garden Grill
in California Adventure
5. All American Breakfast or the kids Mater and Flo waffle plate from
Flo's
V8 Cafe in Cars Land in California Adventure
6. Lobster nachos (substitute for tri-tip if you'd like!) from the Cove Bar
We're most excited about the return of Disneyland classics that have been closed for well over a year due to refurbishments and Star Ward Land construction! Pirates Lair on Tom Sawyer Island was the first classic to re-open about a week ago. One of our favorite shows of all time, "Fantasmic!", will return
on

July 17
, Disneyland's 62nd anniversary and lastly, the Disneyland Railroad, Rivers of America (Mark Twain, Sailing Ship Columbia, and the Davey Crockett Explorer Canoes) will re-open
on

July 29
! We're also really enjoying Summer of Heroes at California Adventure – lots of Marvel fun for kids including new character meet and greets, complimentary super hero face painting, new super hero-themed food offerings, and new entertainment! Summer of Heroes last day is
September 10

.
We hope everyone gets to experience the fun happening at both parks this Summer!
We can't agree more with all of this great advice the Magic Kingdom Mamas have leant to this post. Thank you SO much ladies!!!

Some Beijos Advice…
A bit of advice from Leah and I, is always go with the flow when visiting the park. I used to try and make sure we did so many things in a certain amount of time but it's far more fun to do what you can and enjoy yourself then to rush. Also, be prepared for melt downs and crying, it happens! And don't be embarrassed because it happens to EVERYONE! We've seen it happened to others and definitely experienced it ourselves!
All of the resources Magic Kingdom Mamas gave are great but we have another… Visit Anaheim! They have lots of great ideas for restaurants and other info that is helpful for people visiting. We've definitely pointed some out of town family members in their direction and it's been super helpful.
We love California Adventure for many reasons… To me it seems like it's the better park for boys, there is so much that Court loves there. Monsters Inc, Cars, Toy Story, Grizzly Run, etc. He also loves going on Little Mermaid with Edie of course! There are usually less crowds there as well. But another reason we love it?! They serve alcohol! We swear we are not alcoholics, but sometimes mama needs a glass of wine or a beer while dealing with the chaos of Disneyland… Speaking of, let me tell you a little bit about our shoot!
At the very end of the day Leah and I were at California Adventure solo with just our kids. First we dealt with a blow out with one of my sons, I mean a bad one, it was all over… Thank god I had a change of clothes. Then we decided (foolishly) to let our kiddos run in the water play area in Bug's Land. We had NO idea they would get so wet!
So there we were with 4 extremely tired (a few crying) and two soaking wet kiddos trying to maneuver through California Adventure. That's when we hit up one more ride and it was time to go! Haha! You never know what is gonna happen, so like I said, go with the flow. You'll have a much better experience if you do :) Here's some photographic evidence of the end of our day, don't worry, no blow out pics!