When my friend Erin asked me to help with her daughter Indy's 4th birthday party I said yes right away. You may know Erin from her Instagram account, she is that super stylish mama of two that makes it all look so easy! Indy goes to preschool with my son Court and I think she is the absolute cutest. My one hesitation, Erin asked for my help a week before! This was no easy task, but I was up for the challenge! Erin's main goal was to have a party that made Indy happy. She wanted to incorporate all of this amazing girl's favorite things and bounce ideas off of her. Think fairies, glitter, cotton candy and unicorns. It was a garden party with an Indy twist!
This party is also featured on 100LayerCakelet today
Photos by Alison Bernier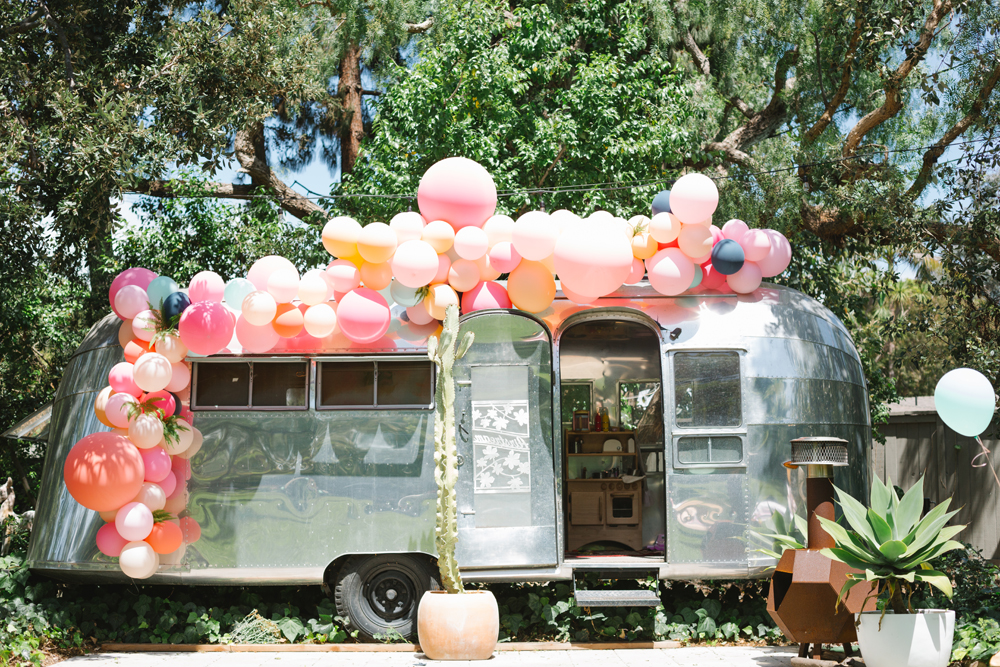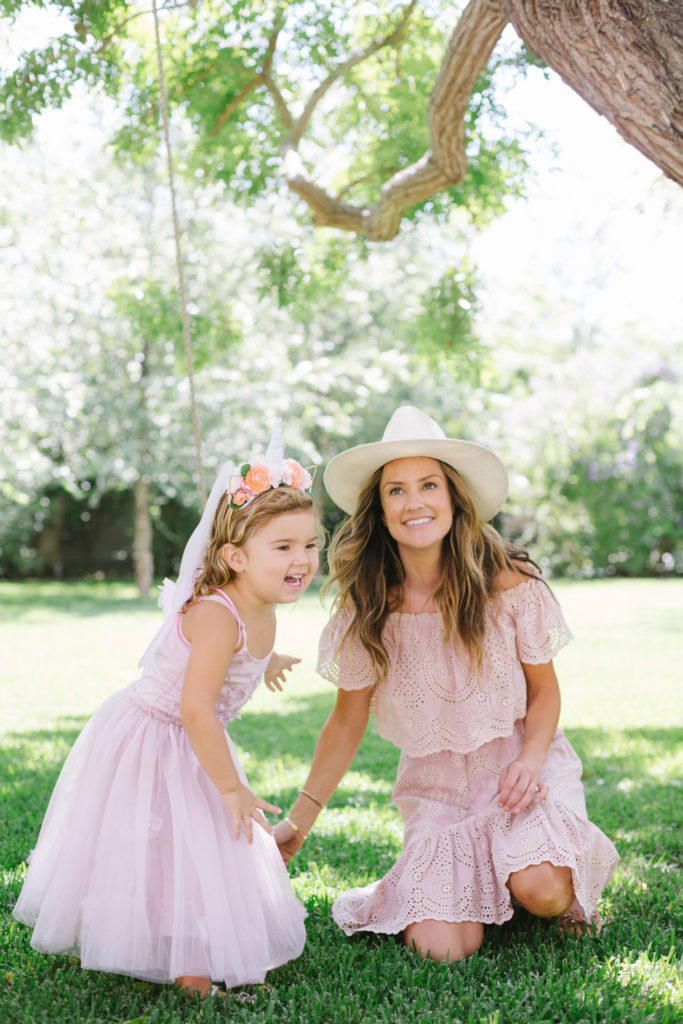 Let's start with this, Erin and her husband Pat have an amazing home. Their yard is like a park, and it's the ideal space for a fun party! They have these amazing trees on their property and right away we thought it would be perfect to set the kid's table under them. They also have a rad airstream which had to be showcased in some amazing way! Erin sent me the ideas she had, I found a few of my own and created a mood board that of course Miss Indy had to approve. She had a few requests for her birthday party we paid attention to and went from there! Add in a couple amazing vendors and we nailed it. The rest is honestly magic, just like Indy herself!
My friend Jolie, owner of Wild Child Party, helped me out big time! Her balloon install on the airstream just made the party!! She also added the pretty honeycombs over the kid's table which added a sweet whimsical feel. Another fun trick that Erin found herself was using golf tees to stick into the grass and tie balloons to. We did that through-out the yard and it is definitely a trick I will use again!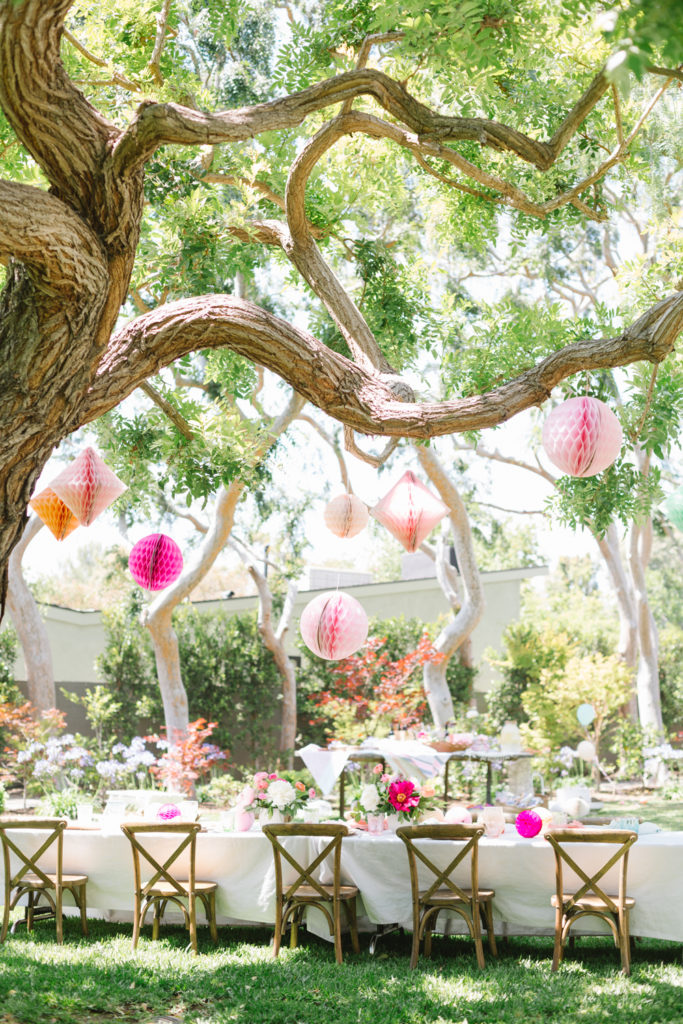 Here's another shot of the airstream, I seriously can't get enough of it!!! Serious birthday party goals right there!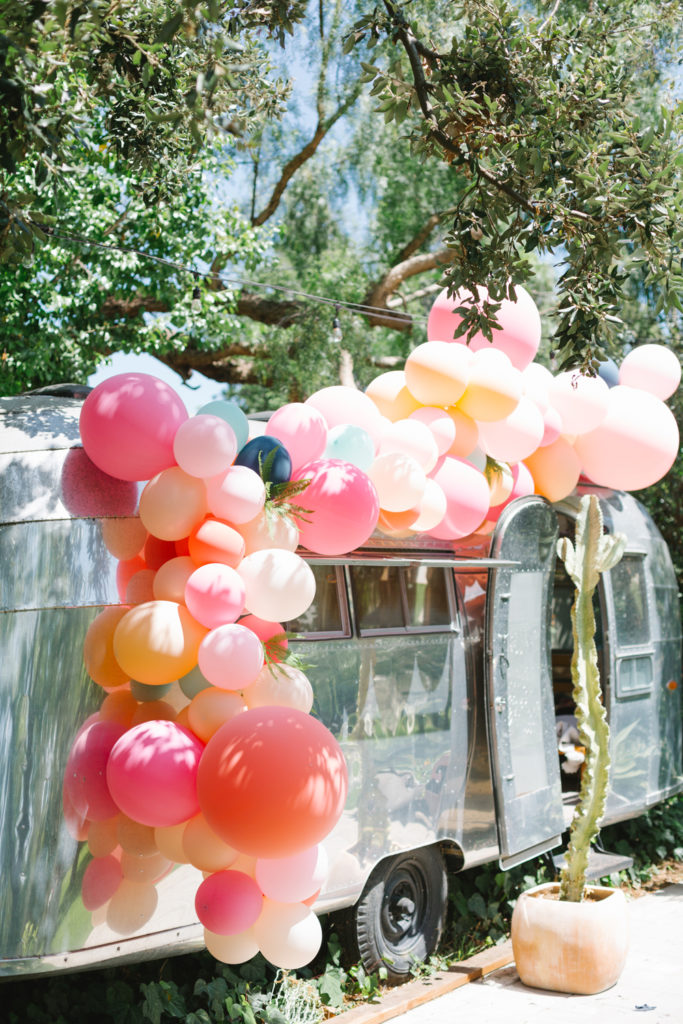 Next up, the tables… Thanks to Meagan, owner of MV Florals, this party was decked out in gorgeous blooms. Erin and I wanted to keep the kid's table fairly simple. We used Harlow & Grey's newest plate collection, which fit in with the aesthetic perfectly. Meghann Miniello's beautiful calligraphy was at each place setting along with a wooden wand from Gunn & Swain. We also used a mixture of napkins and glassware from The Little Market and Anthropologie.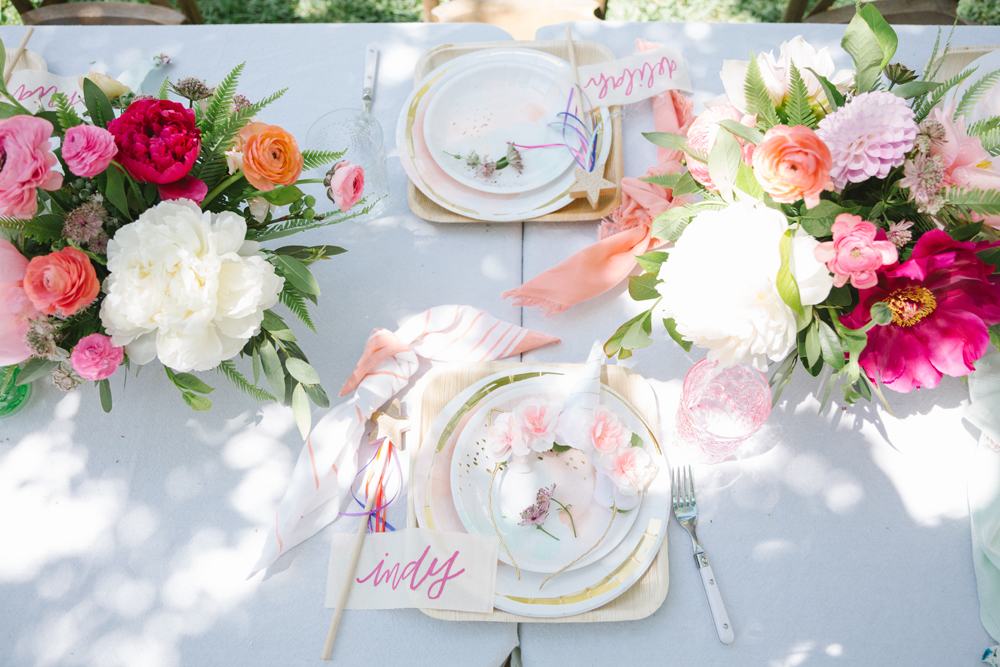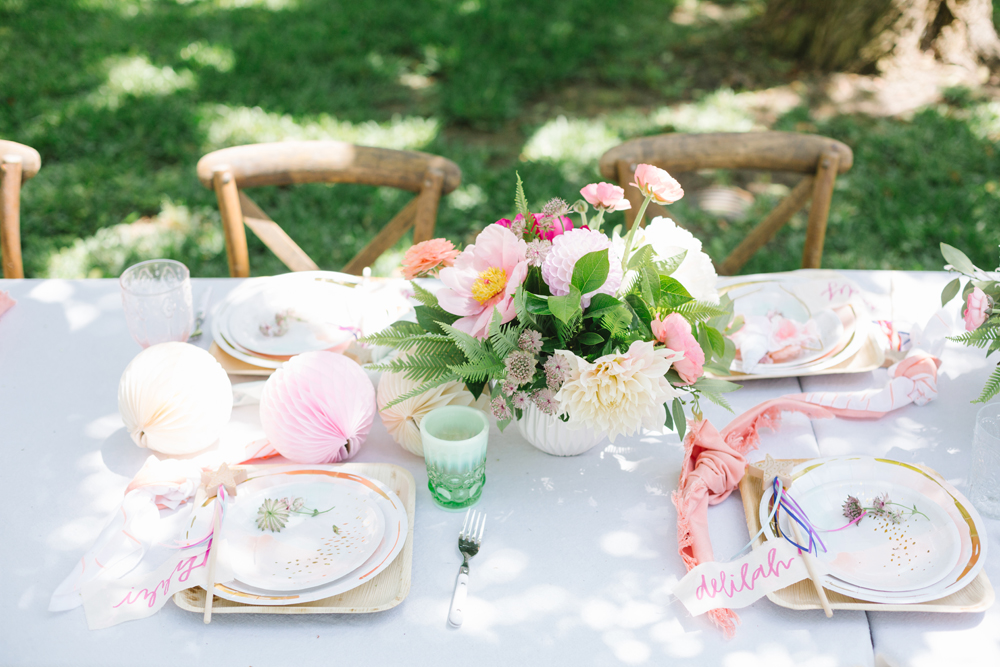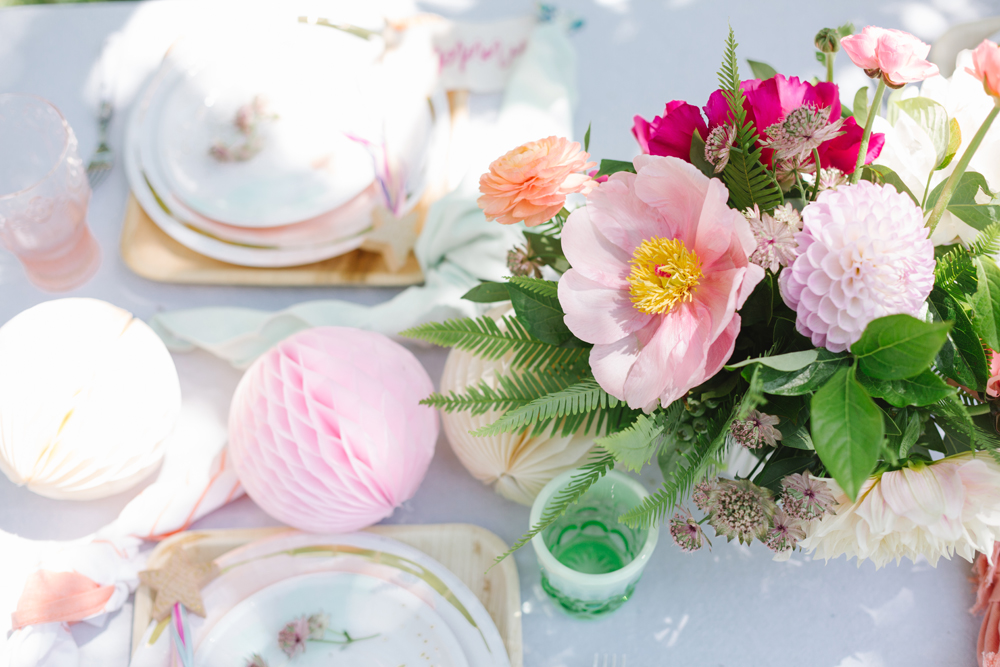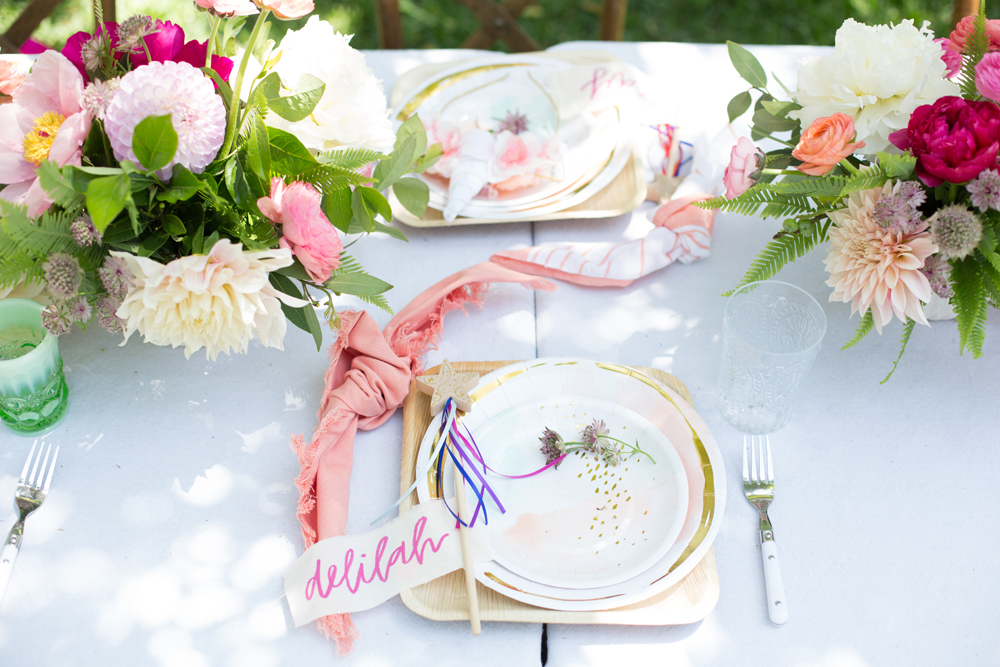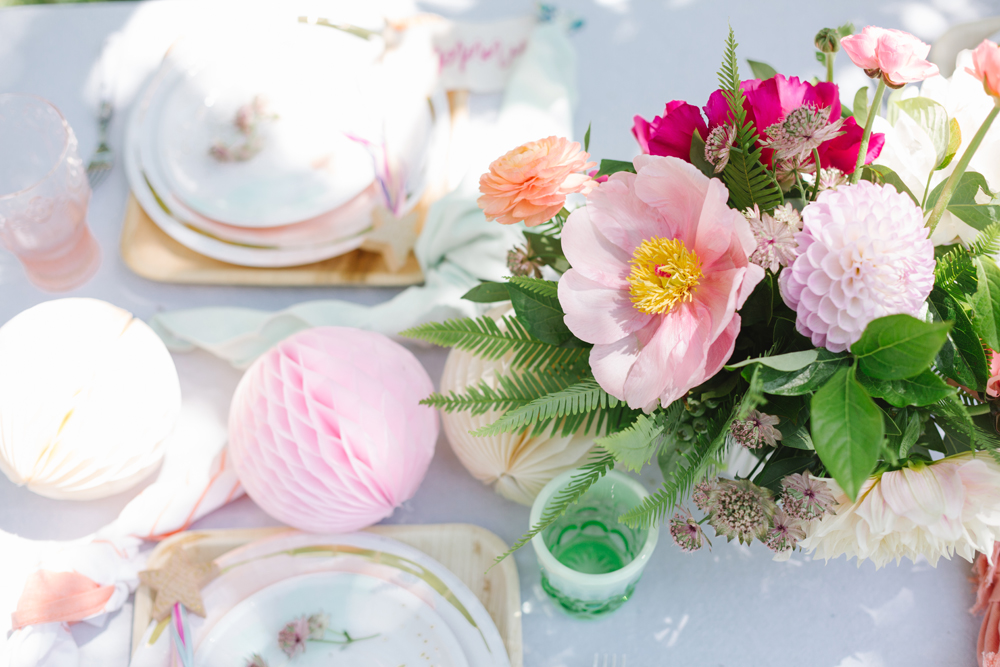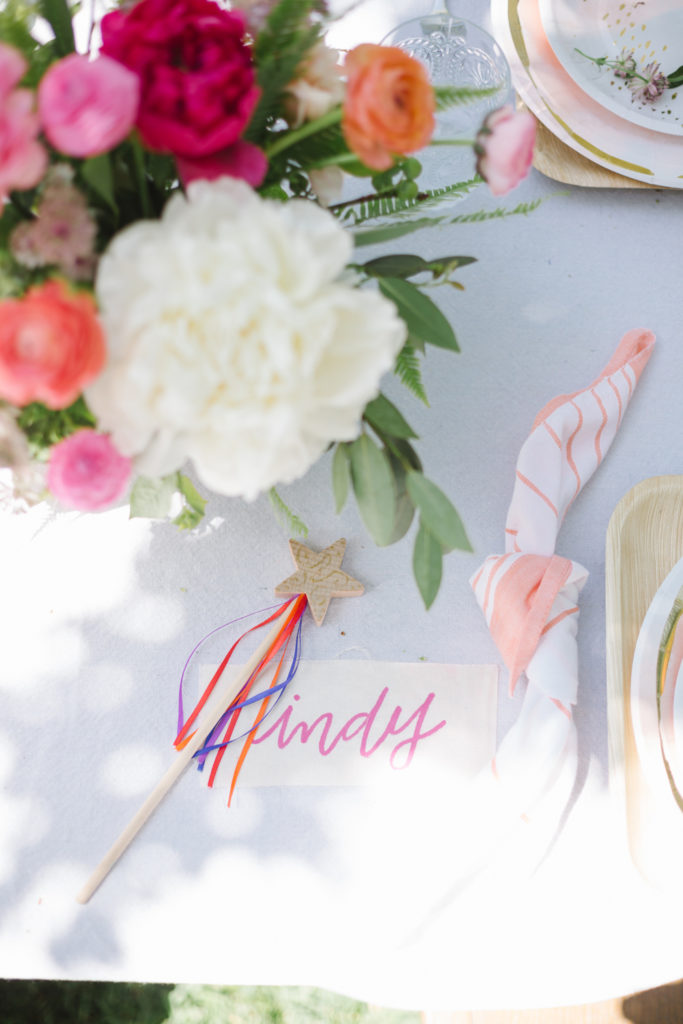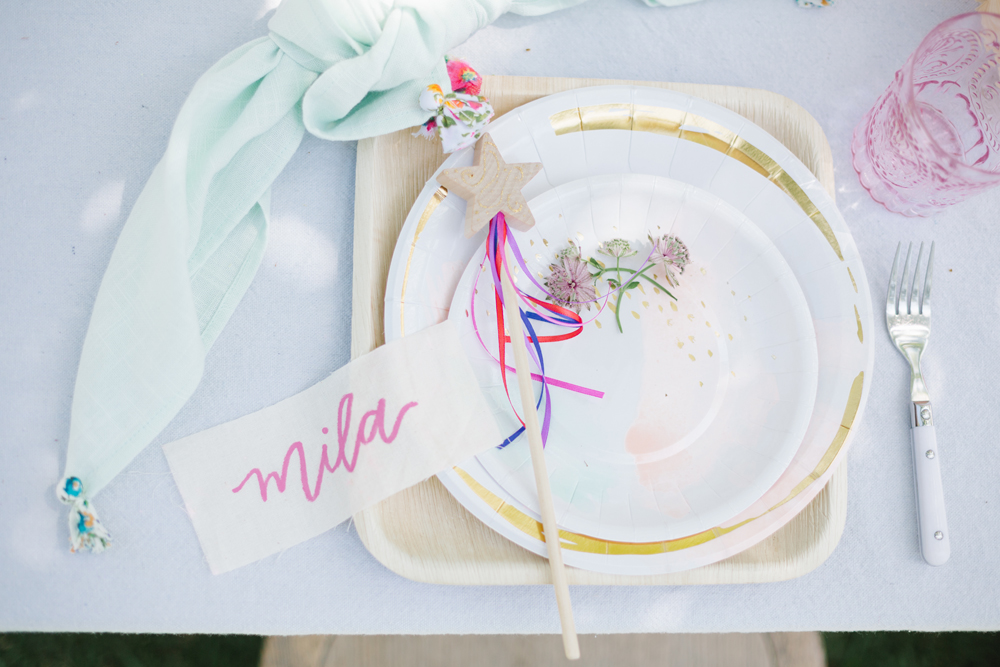 For the adults we did a little lounge area with items Erin already had along with a pallet board. Meagan added the most beautiful runner to it that was even prettier in person. Later on Erin added a gorgeous charcuterie board from Colette's Catering for everyone to nibble on.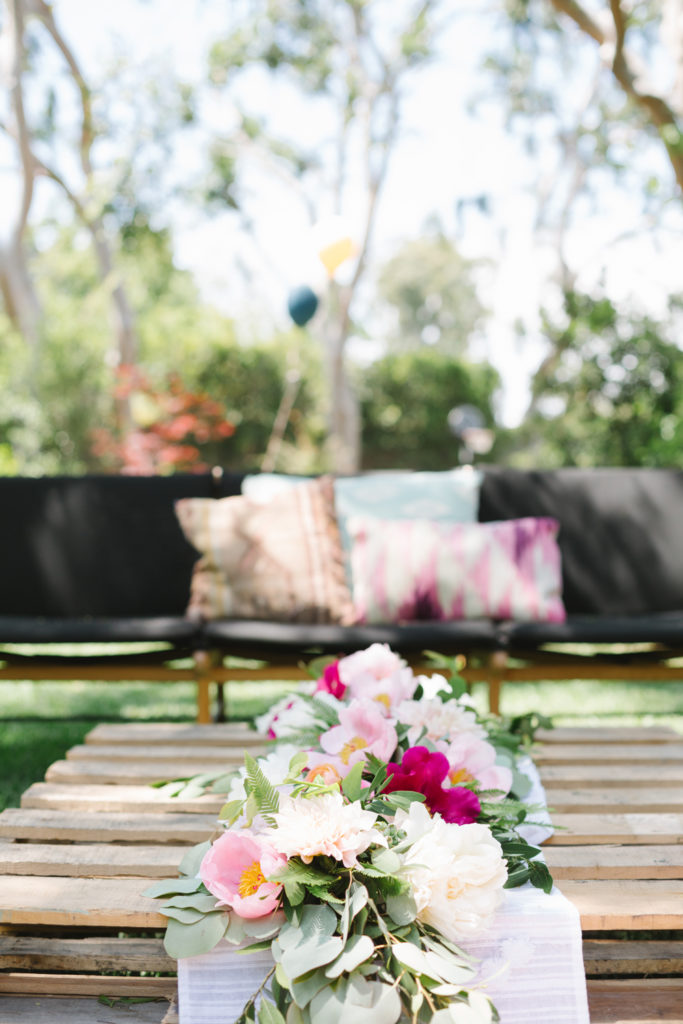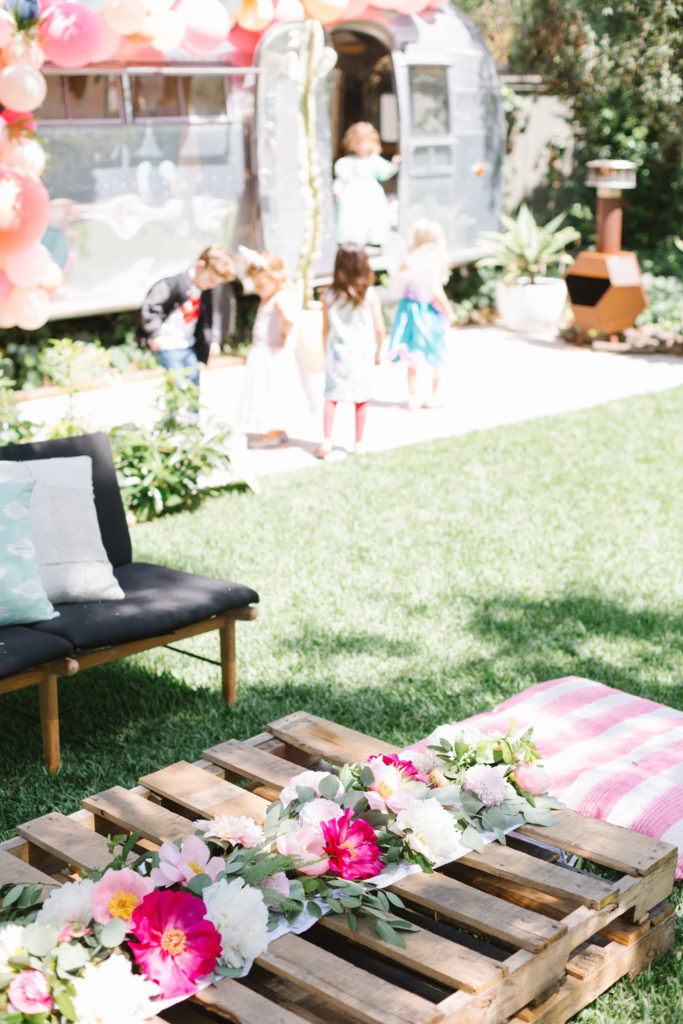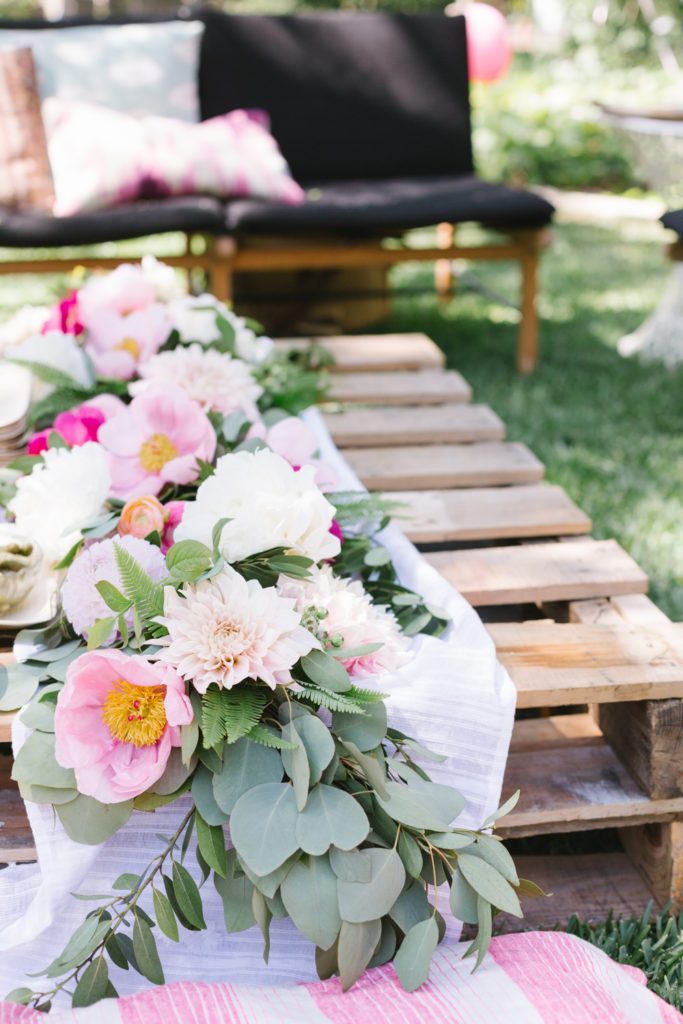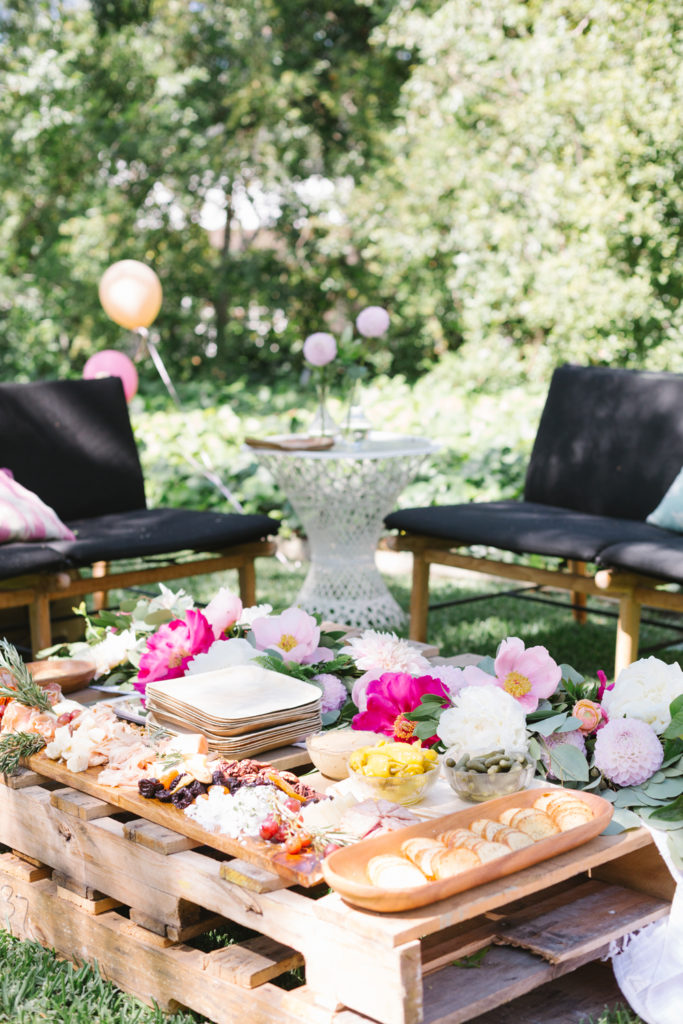 Now, if the adults get a lounge then the littles better have one too! Complete with their own fairy wings to wear, a coloring station and a day bed to lounge on, duh! Birthday party necessities…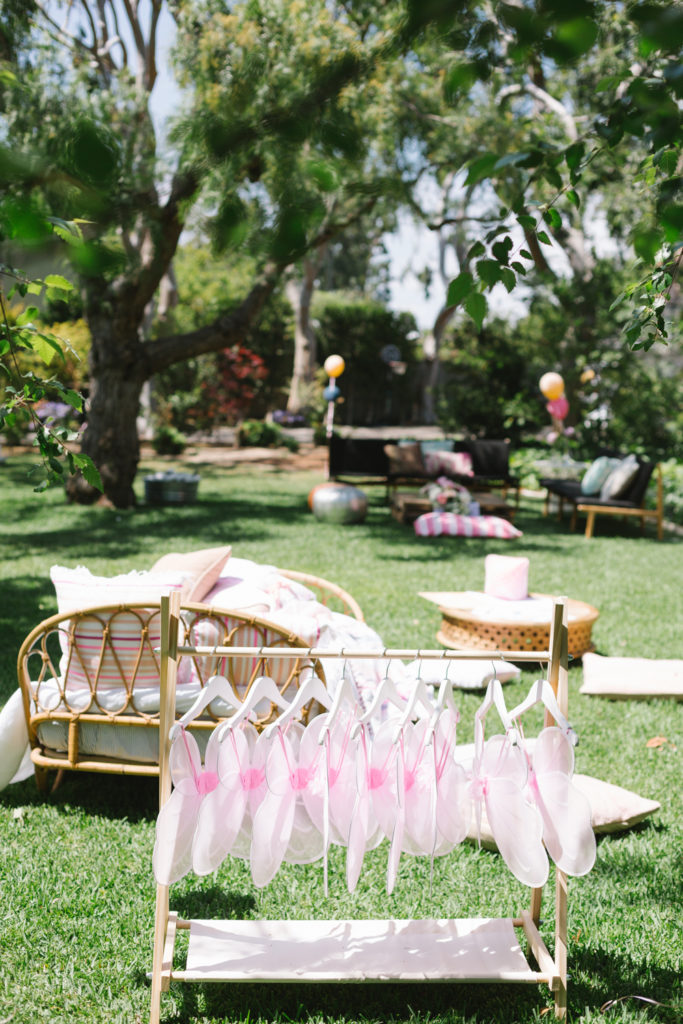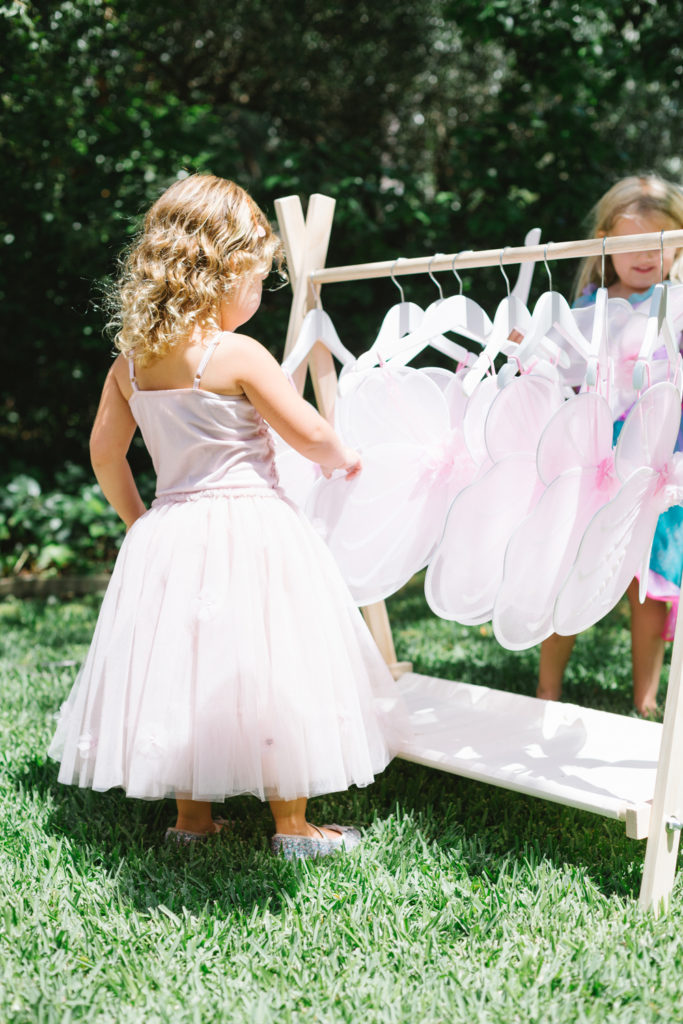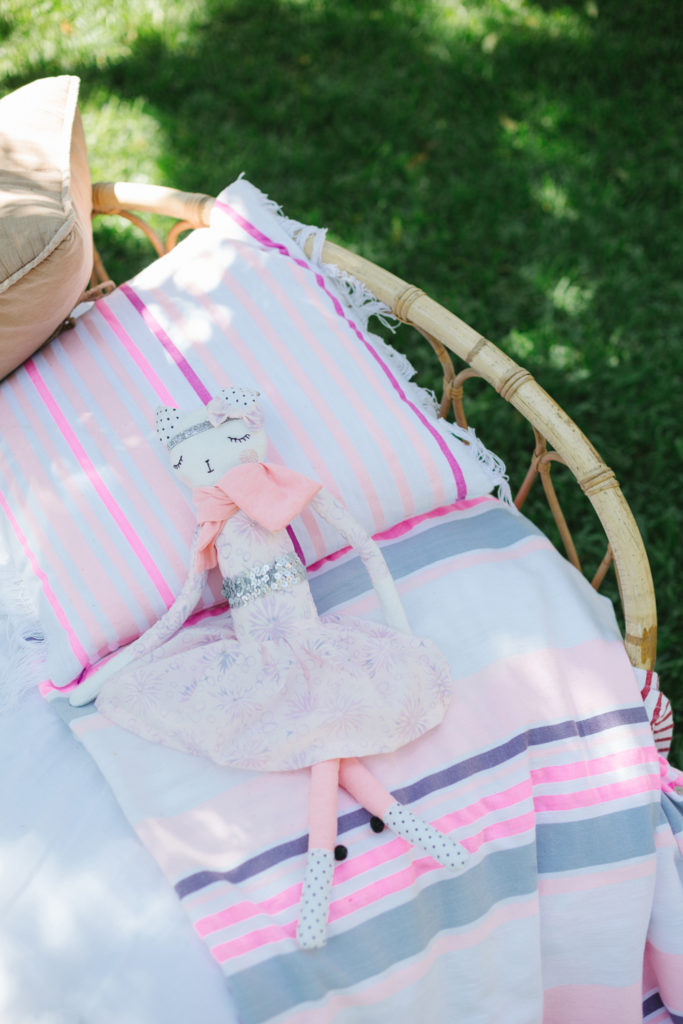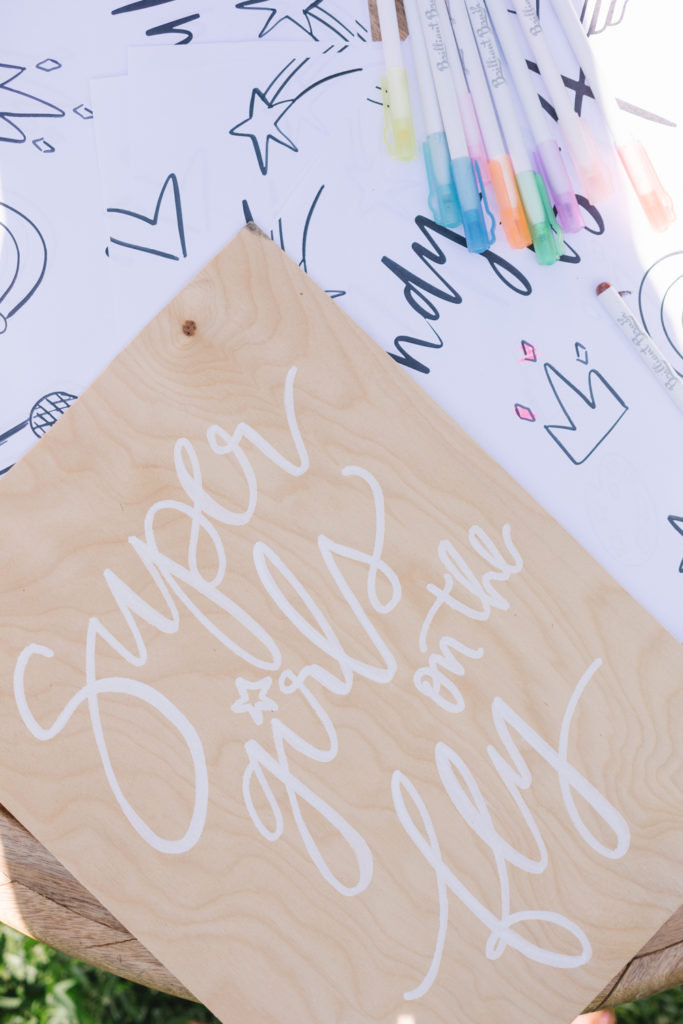 When Erin told me about which princesses were coming to the party I literally laughed out loud. This was the funniest mix of ladies but they are Indy's favorites so of course they all had to be there! Cinderella, Elena, Moana and Wonder Woman. Ok, we know that last one isn't a princess but it's pretty amazing she was included! I love Indy's sense of girl power!!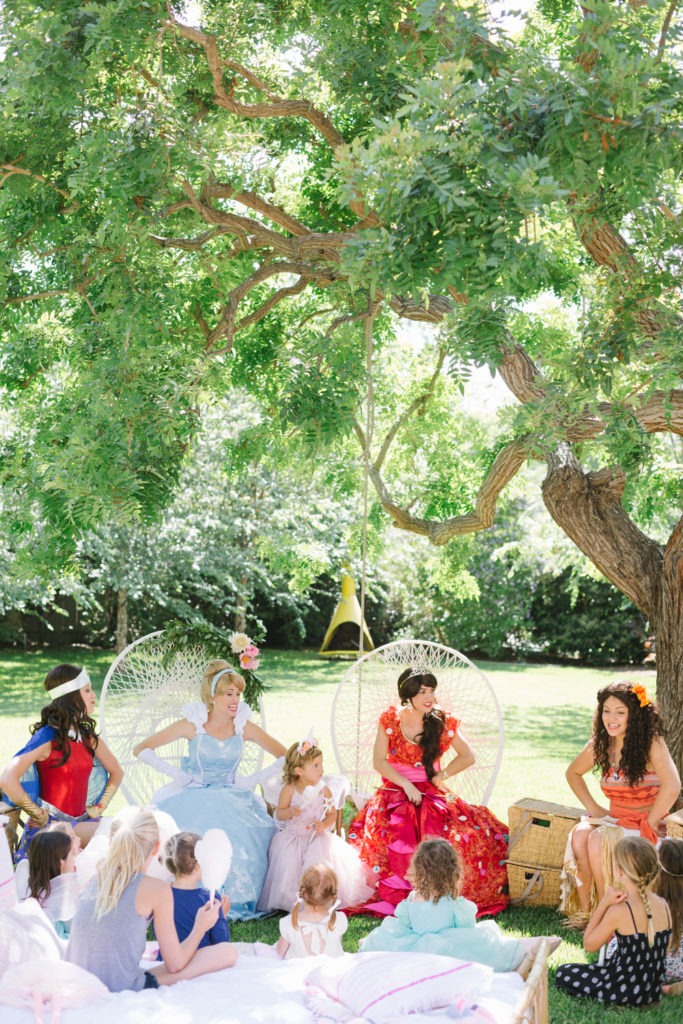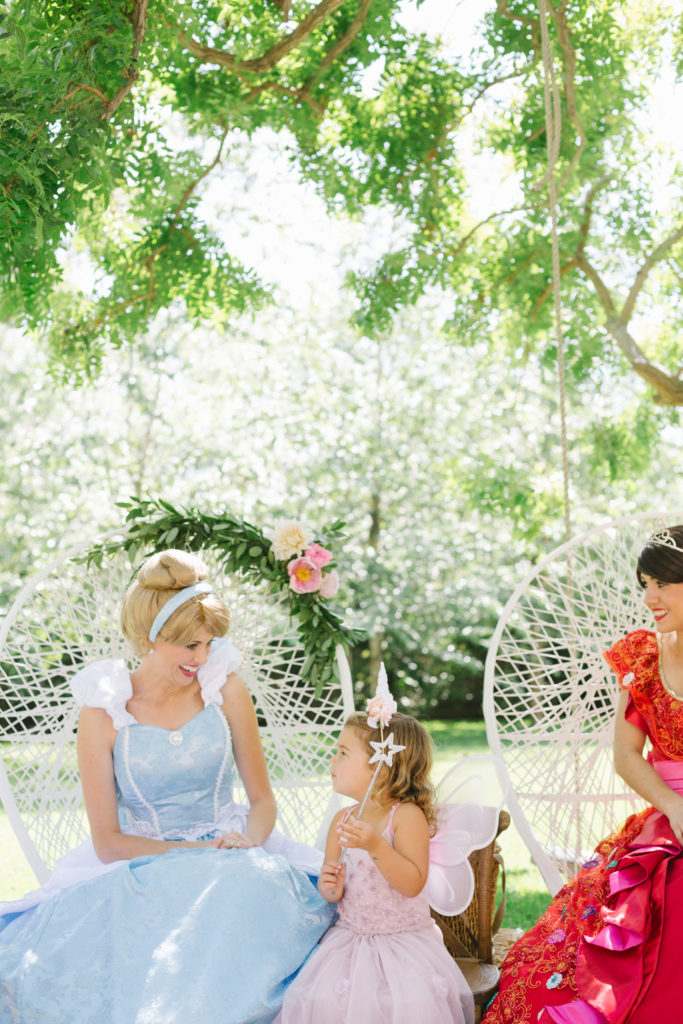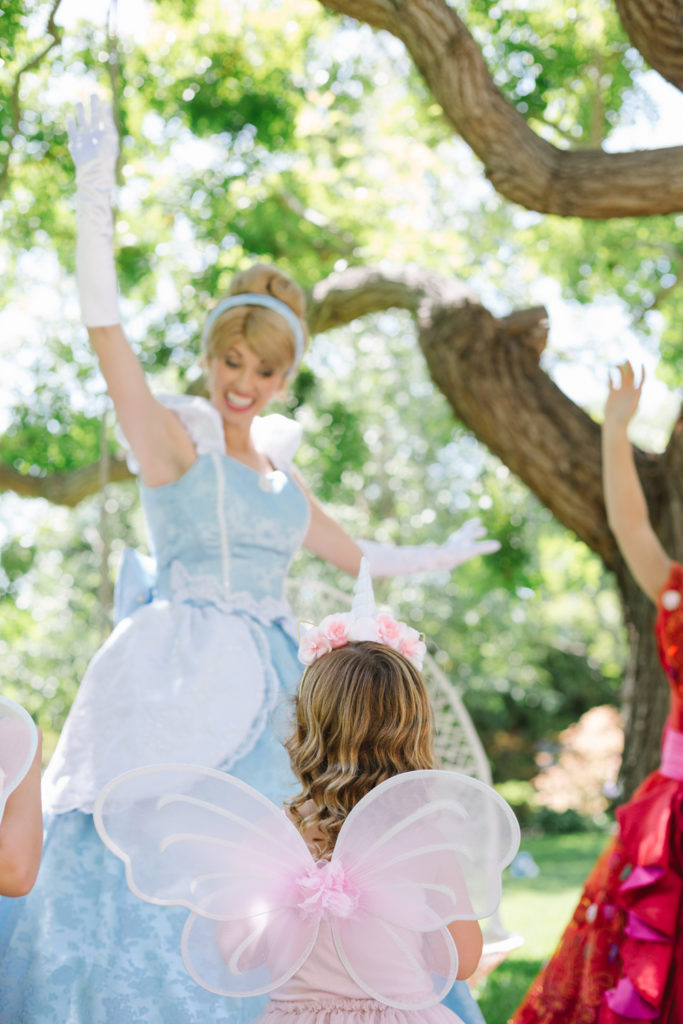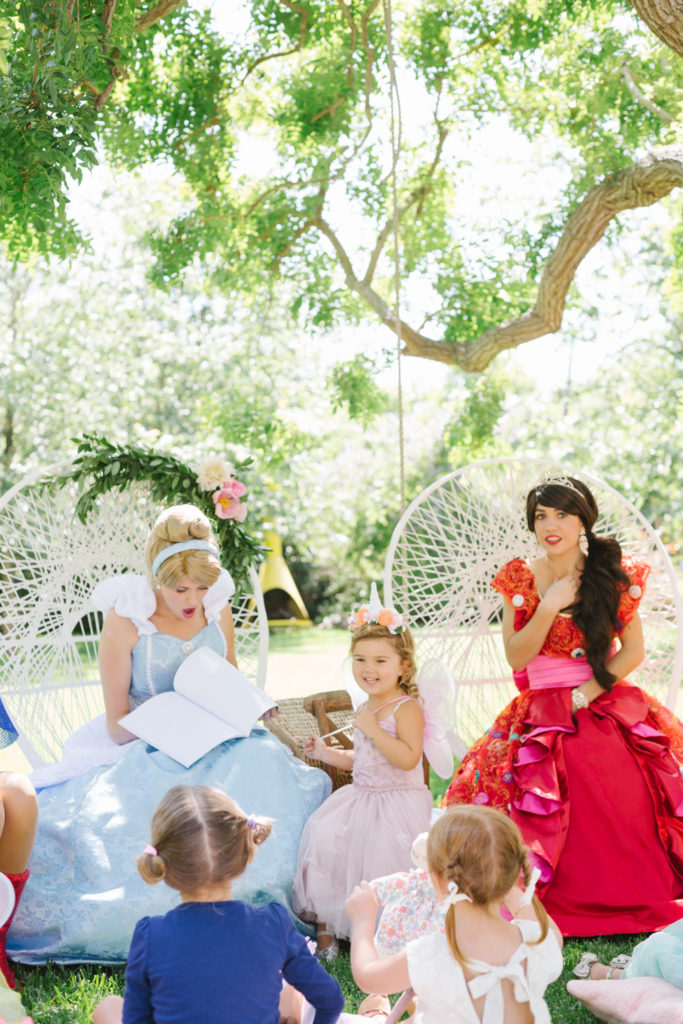 Last but not least are the desserts! Indy must have been in heaven because she got what she really wanted… A Unicorn cake!!! Great Dane Baking Company made all of her dreams come true on that one! Erin also had the cutest cotton candy cart called Sugar Bouffant come out and I hear it was a big hit!!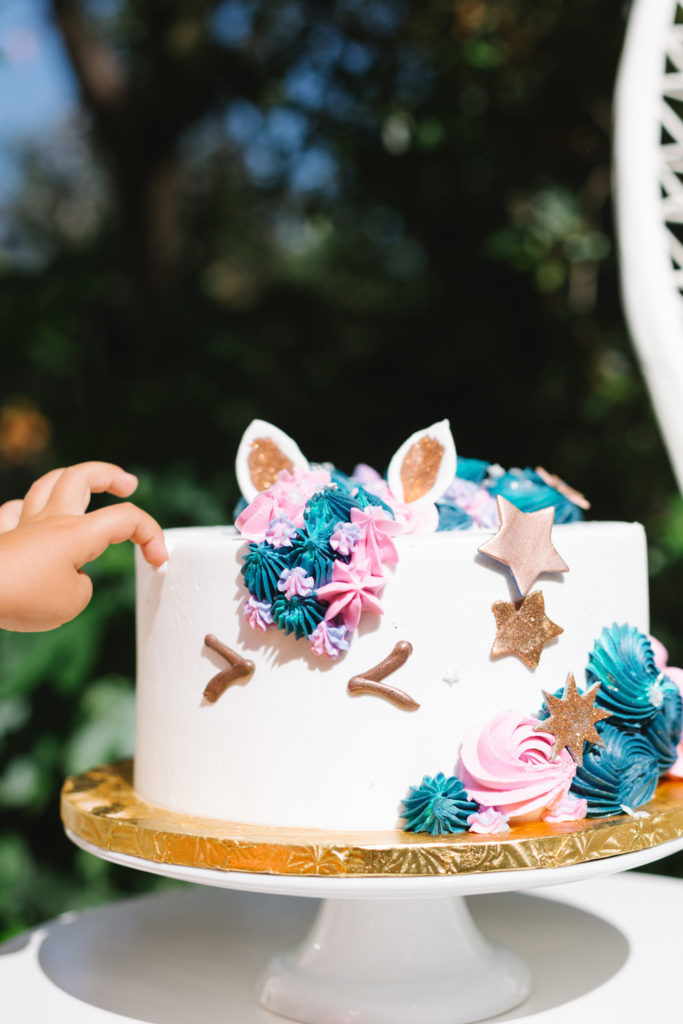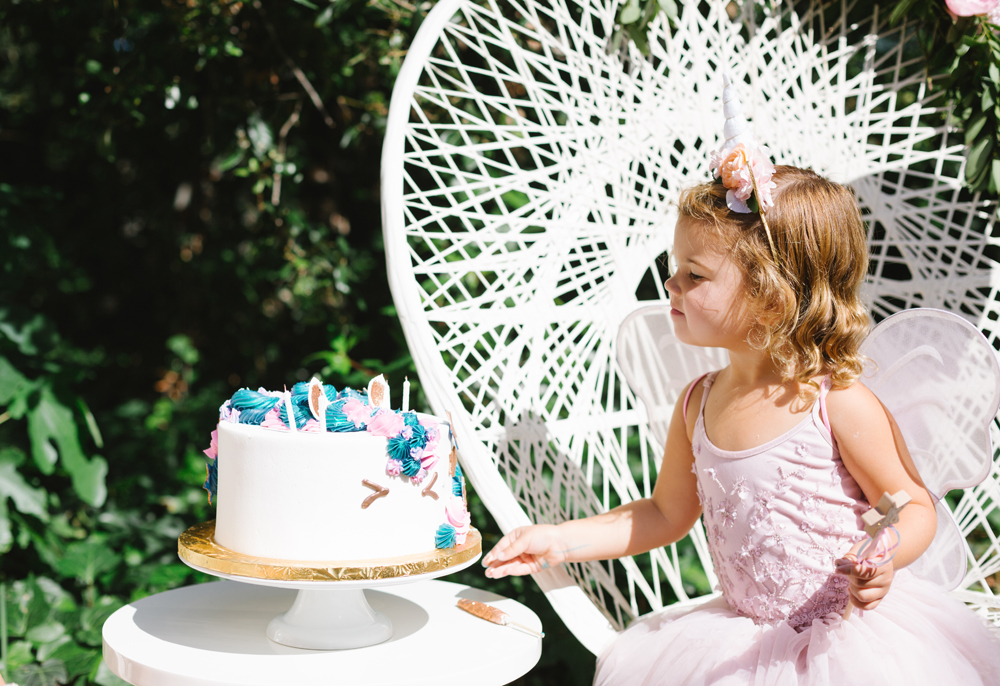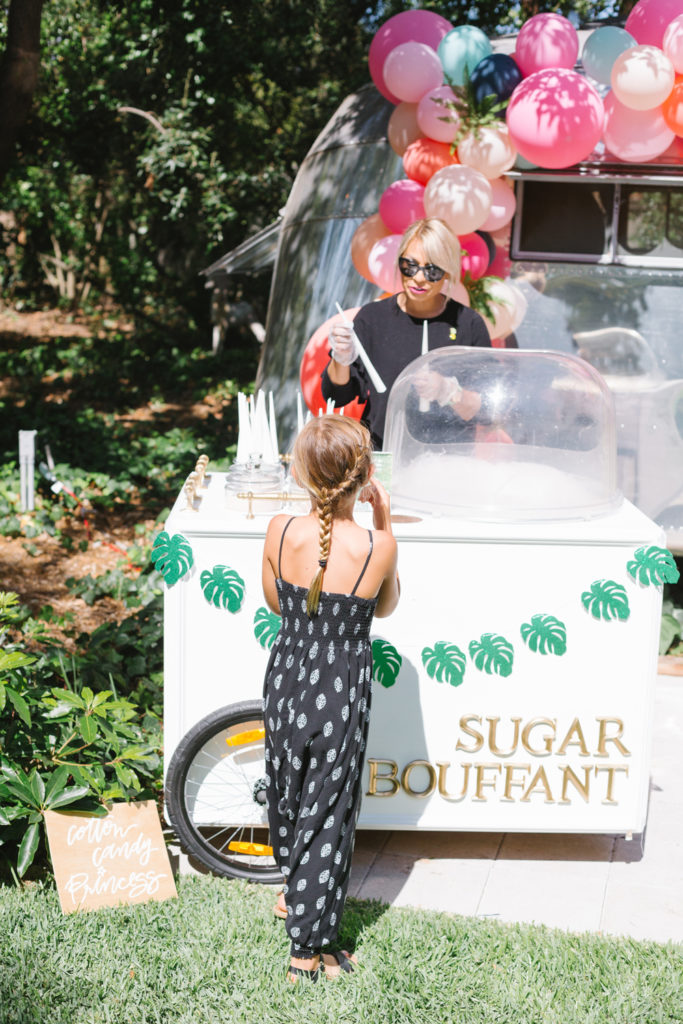 How cute is Indy's headband by The Daydream Collective?! They just launched their new unicorn style and we are so obsessed!!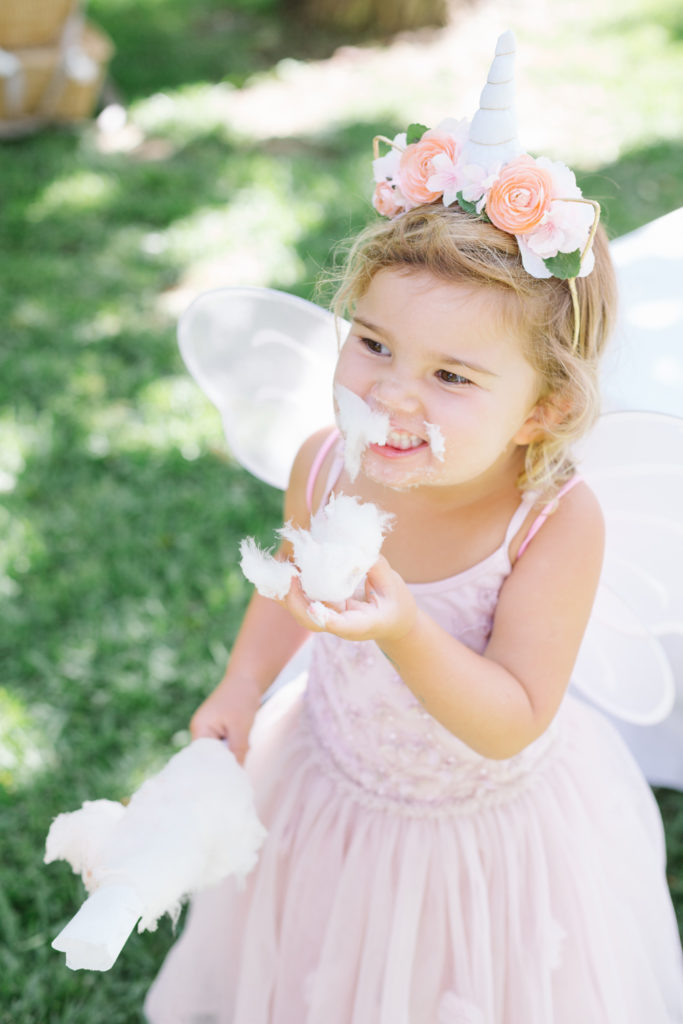 Like I said, it was a magical day!! Little Indy looks pretty happy, good job Mama Erin!! Here are a few more photos from the day!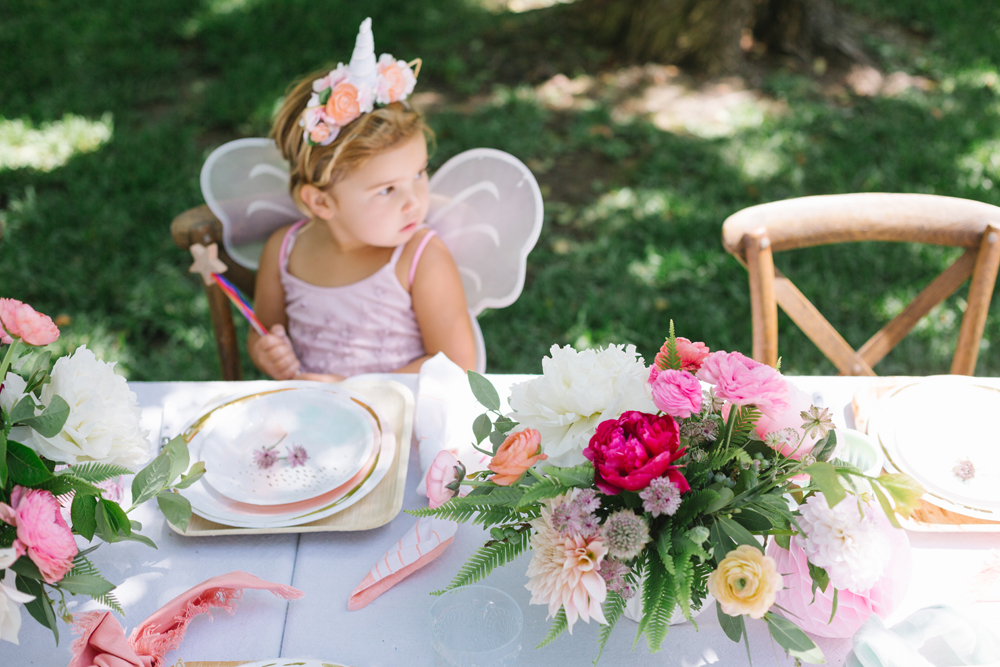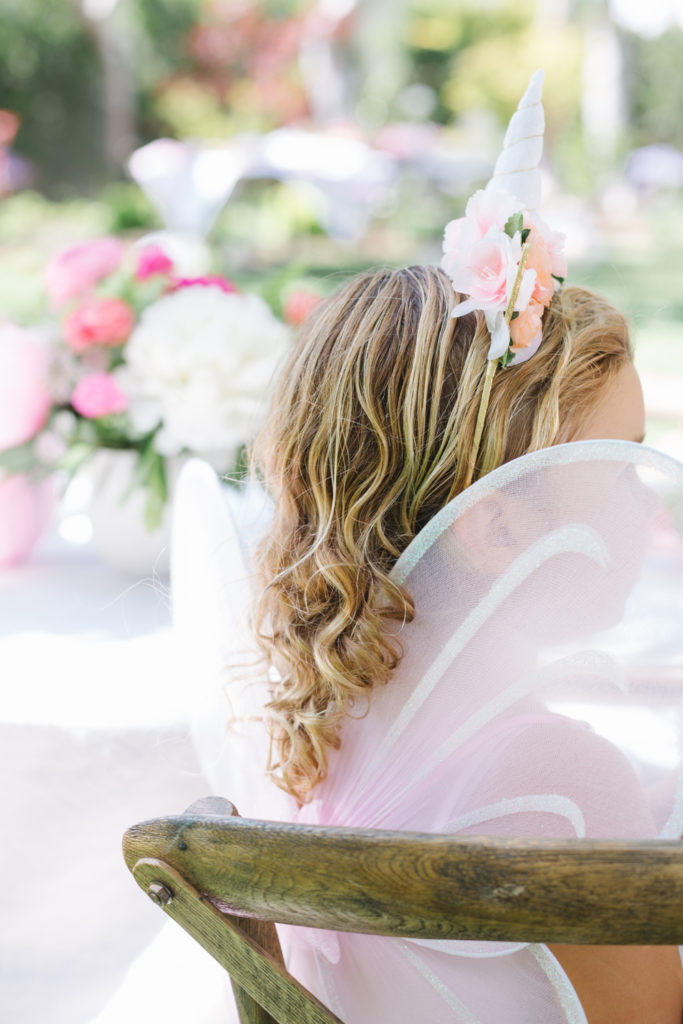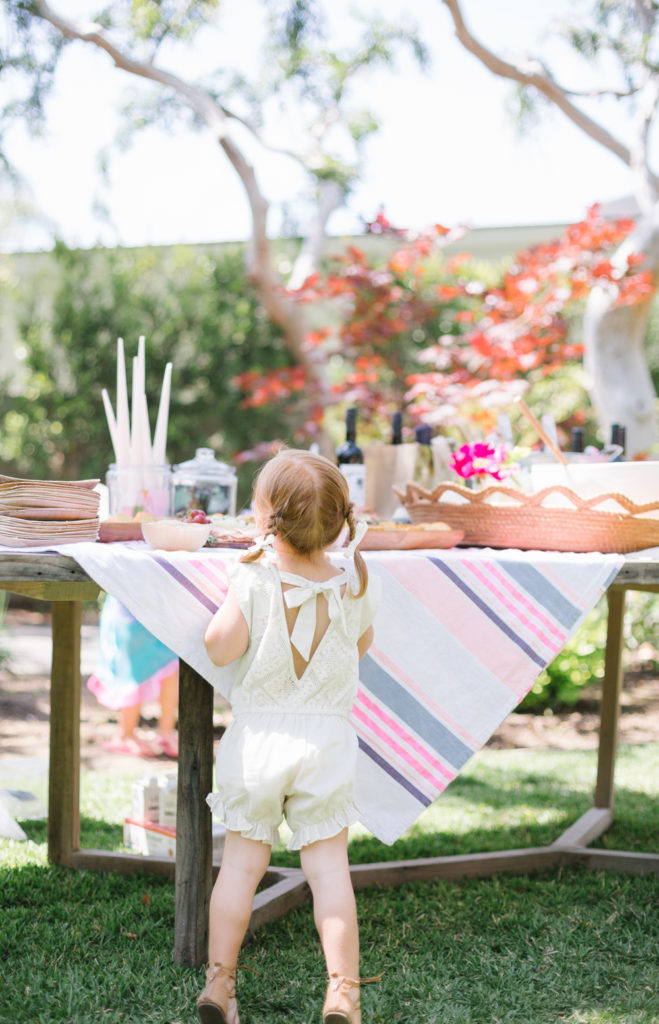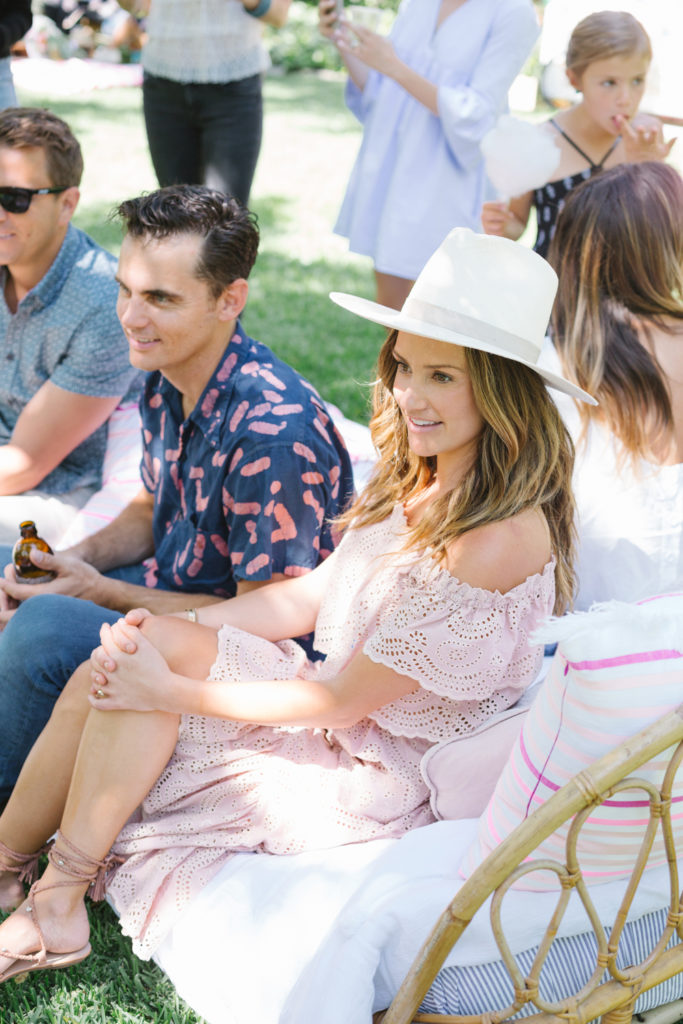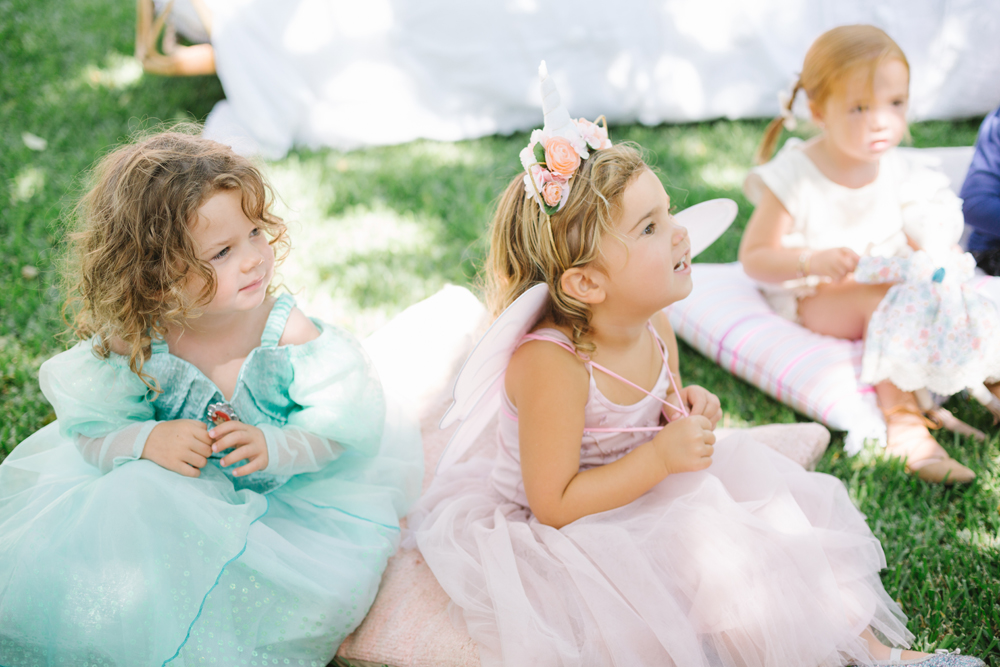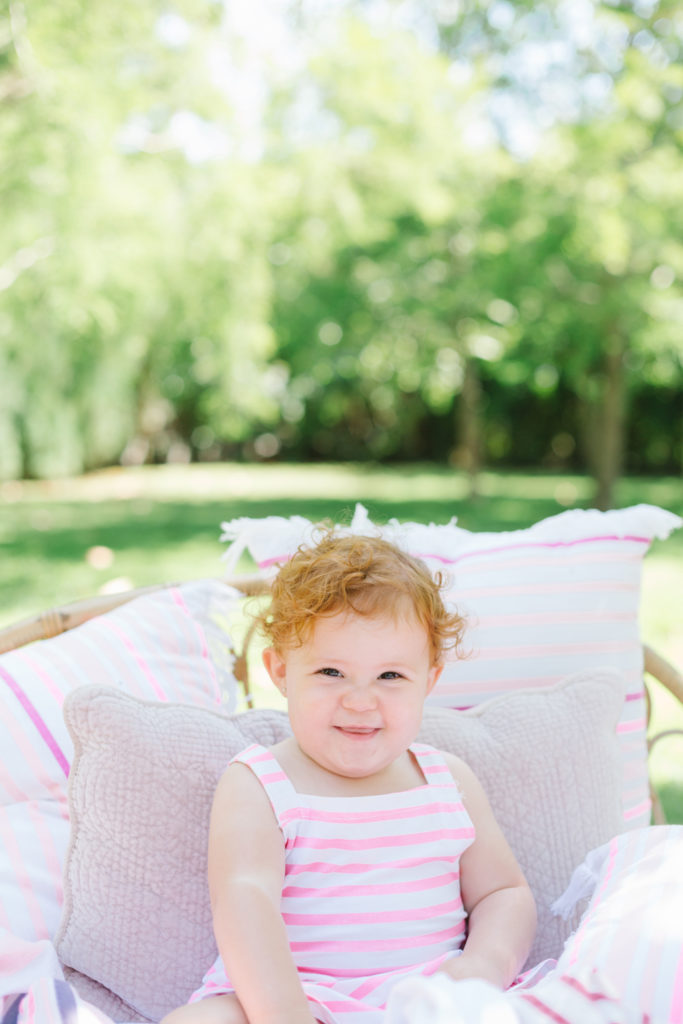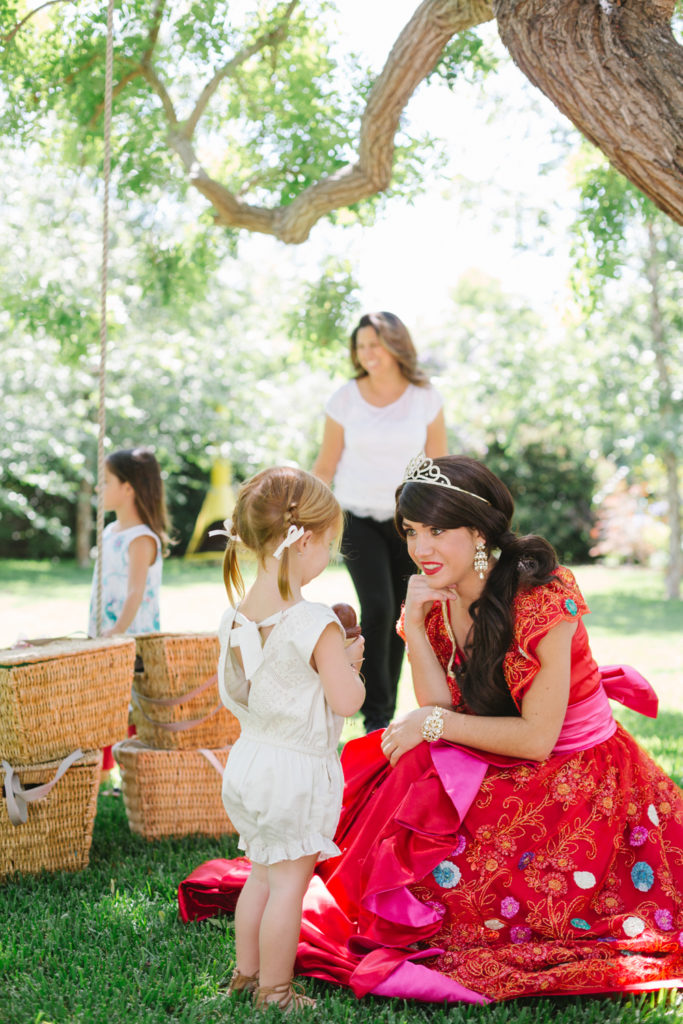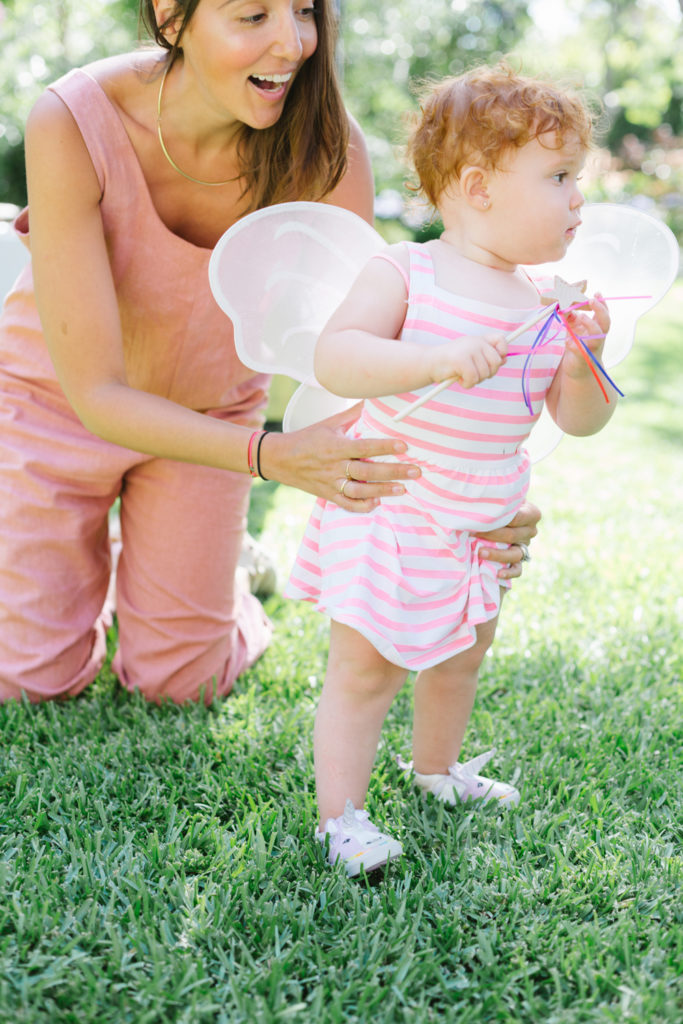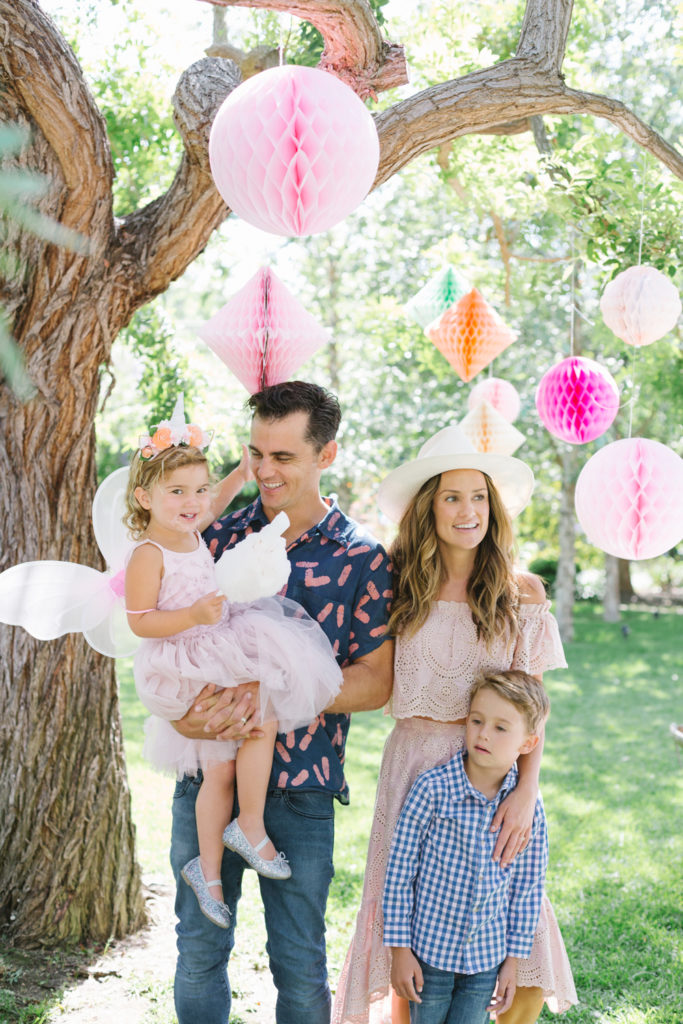 Thank you to all the amazing vendors below who helped make this day so magical! And thanks to Erin for trusting me in her vision, happy birthday Indy!!
xx
Jacquelyn
Erin & Indy's Outfit Details
Erin