Halloween decorations are far more fun than the old classic holiday Christmas decorations. Yes, I said it! Adding some spook to your house is just flat-out the best. And the best part is it doesn't have to be cheesy looking. That is my favorite part about Halloween; you can make it pretty and tasteful but still accomplish that edgy spook factor. Last year, we made a skull floral arrangement, and I went along those same lines this year, but instead of natural florals, I did faux/dried to last all Halloween month. You only need a couple of items, and in no time, you have a fun table centerpiece that will last you all Halloween season plus more!

Photos by Dayna Studios
DRIED FLORAL SKULL PLANTER

S U P P L I E S
Skull Planter
Dried/ Faux Florals
Moss
Candles
Candle Holders
Floral Foam
Floral Frogs
Birds
---
I N S T R U C T I O N S
I found the sweetest shops on Etsy that carry the most beautiful faux and preserved florals. Rustic Ranch and Mossy Mossy by Olia are your one-stop shops for faux and preserved florals. Seriously, they look so genuine! So let's begin!

Start by gathering your skull planter and putting in some floral foam. Then simply, start to add your florals. There is no system to this; just create whatever you so desire. It's almost like you are adding hair to the skull head. Have fun with it. I even gathered some hydrangeas from my backyard as well and added them. They dry wonderfully. Once you have created your arrangement, simply lay him to the side. You can sit him upright, but I like the side factor as it adds that Halloween spooky vibe. Then, take your moss and build around the planter. Take your floral frogs, add a couple faux florals, and stick them upright. Hide them in the moss, which will create that look of flowers sitting straight up on the planter's sides. Lastly, add some candles around for the full effect. I added some dried and faux twigs, along with some birds, to my chandelier above the table.
There you have it! Simple, fun, and super cute to have up all Halloween season!
---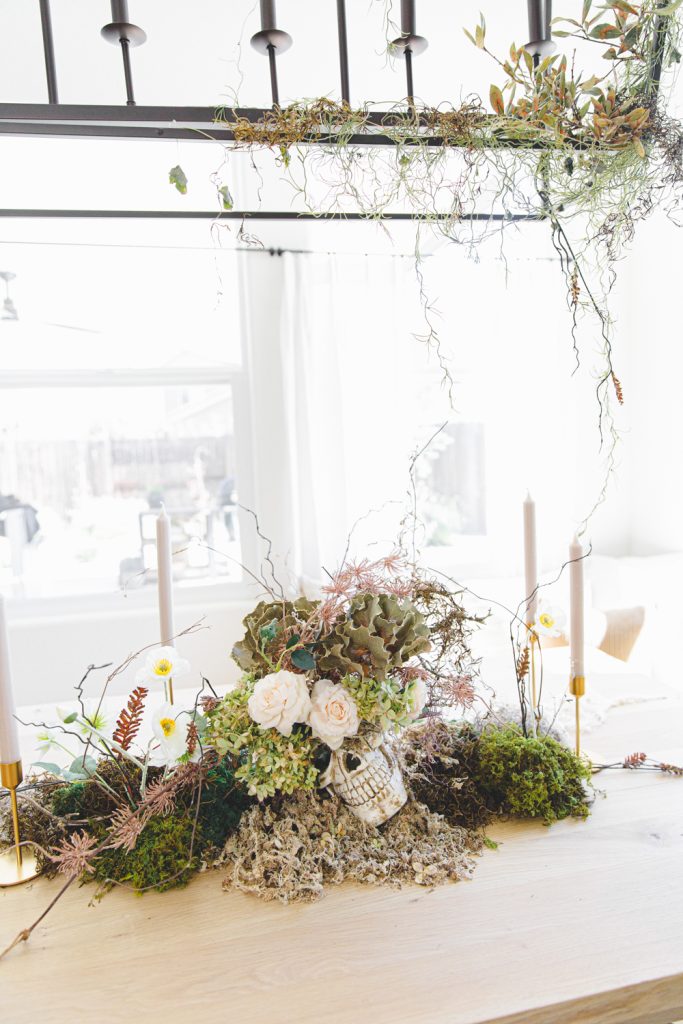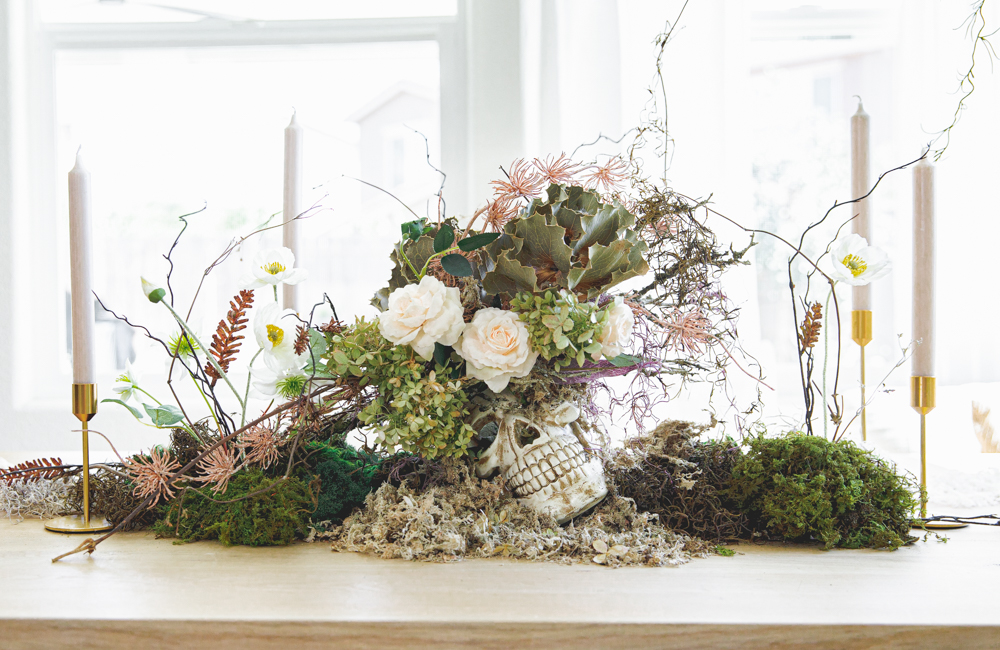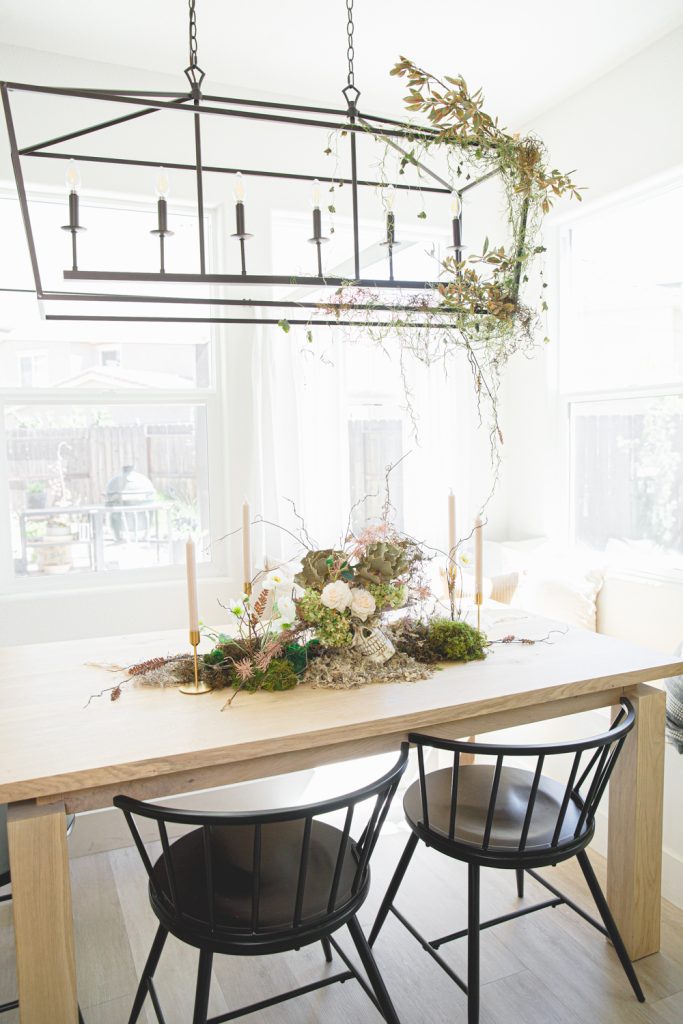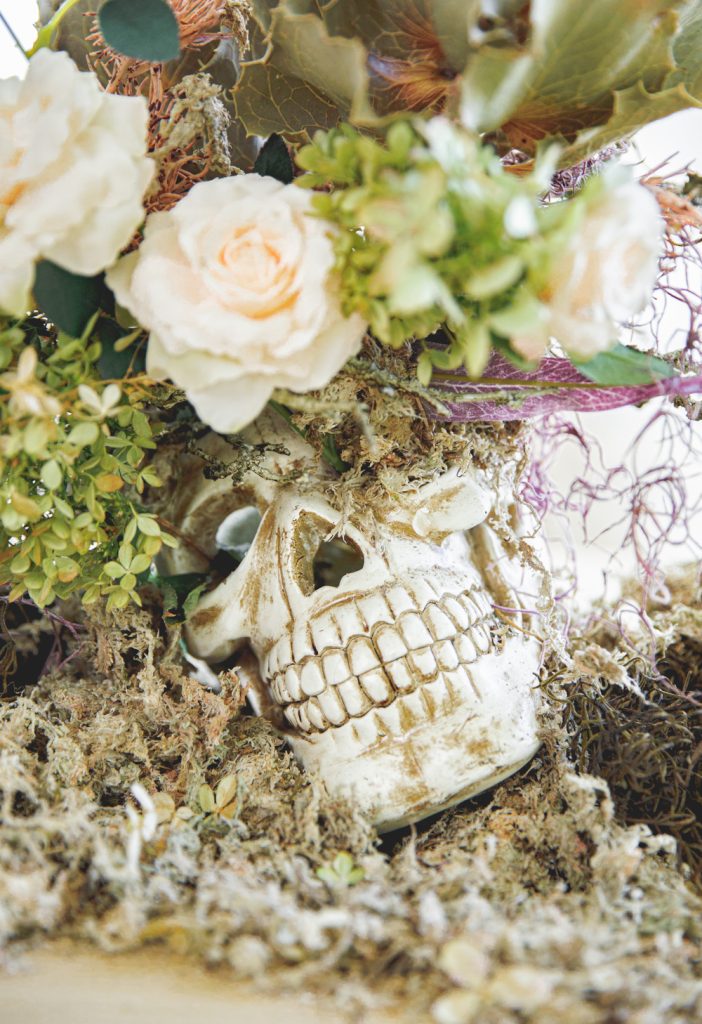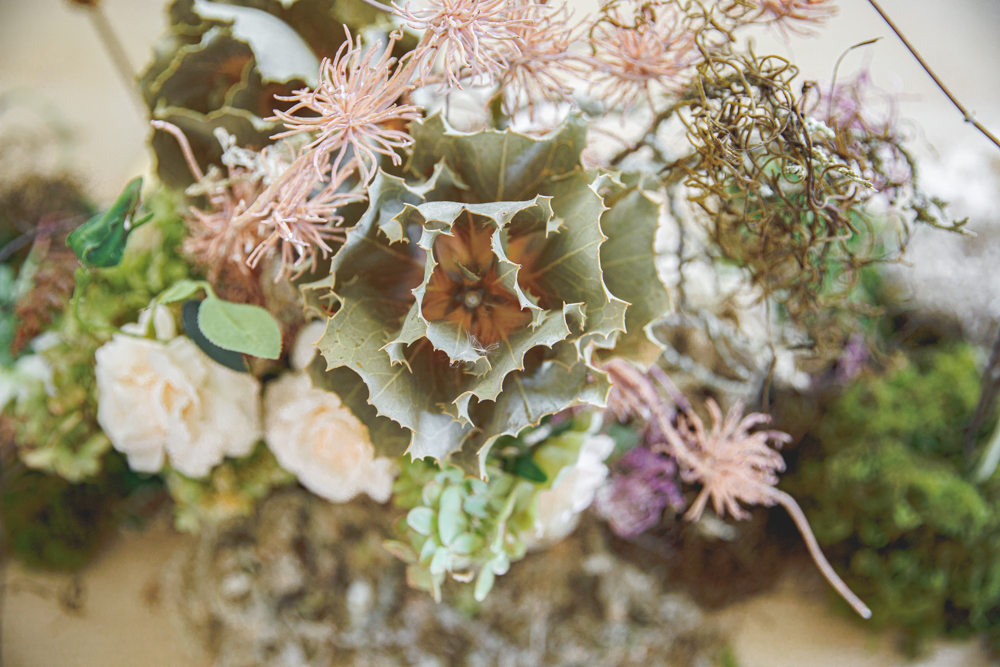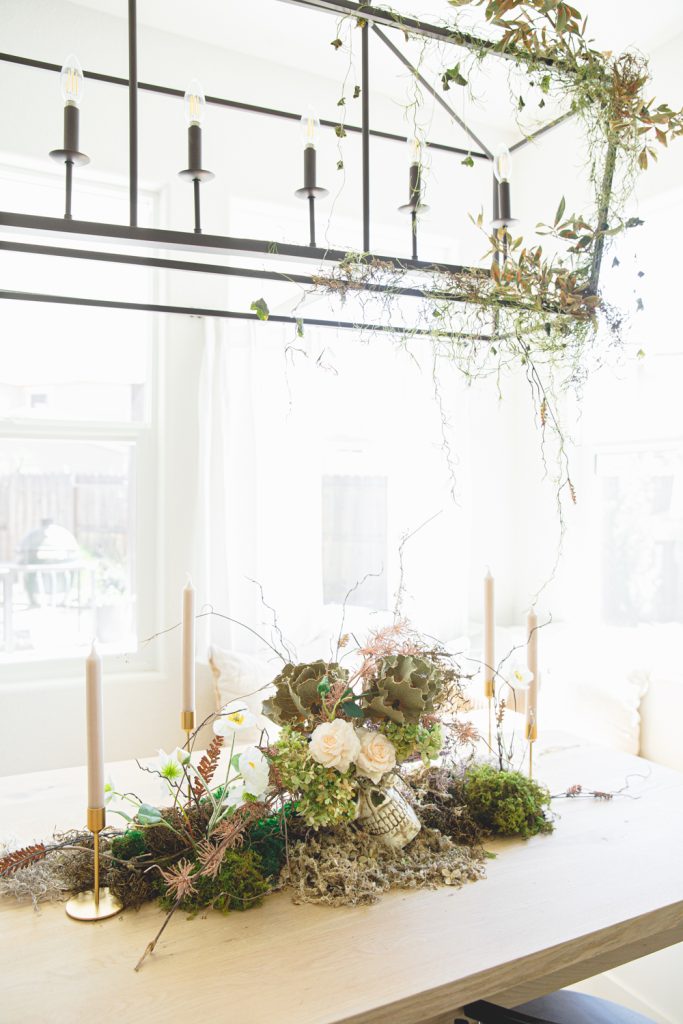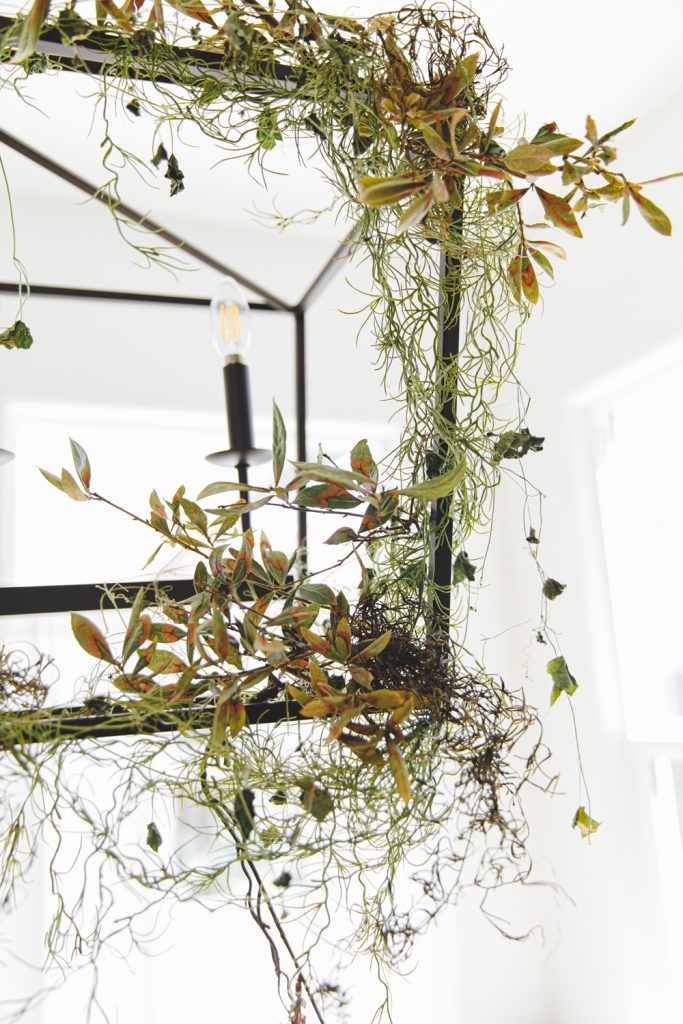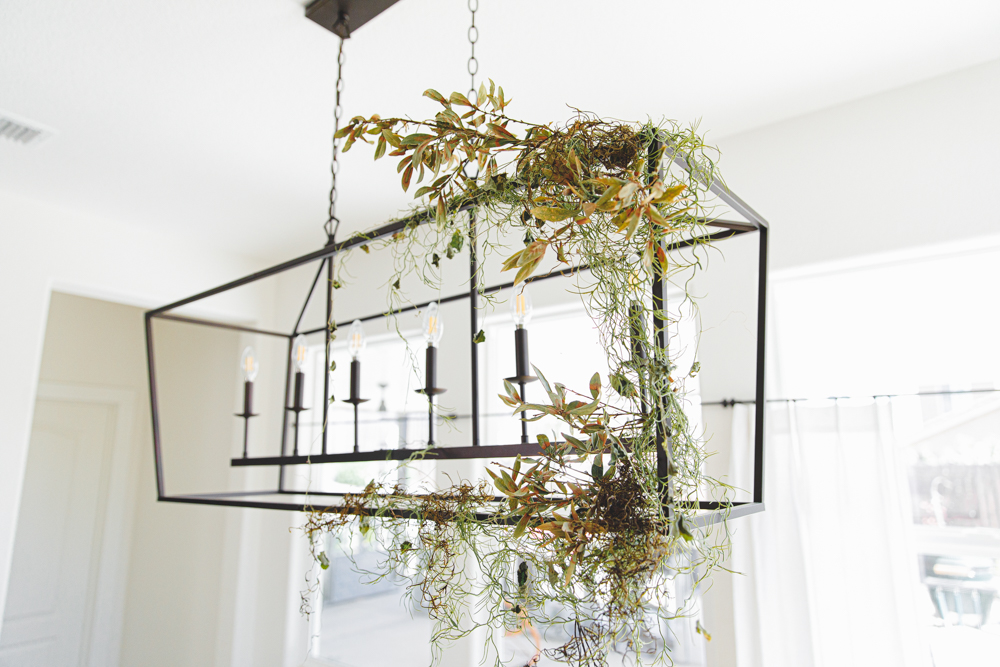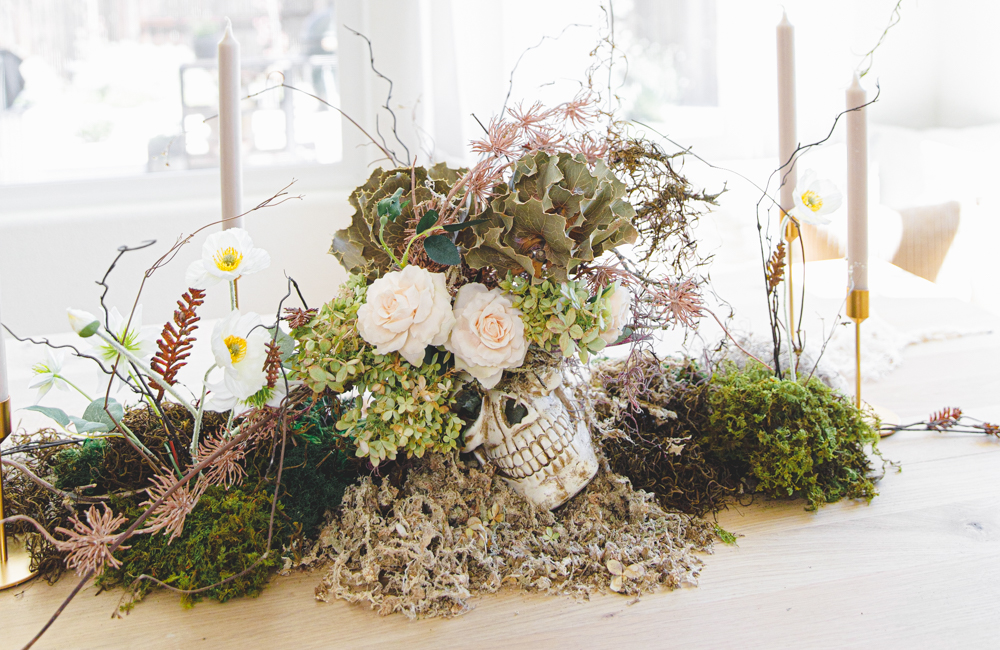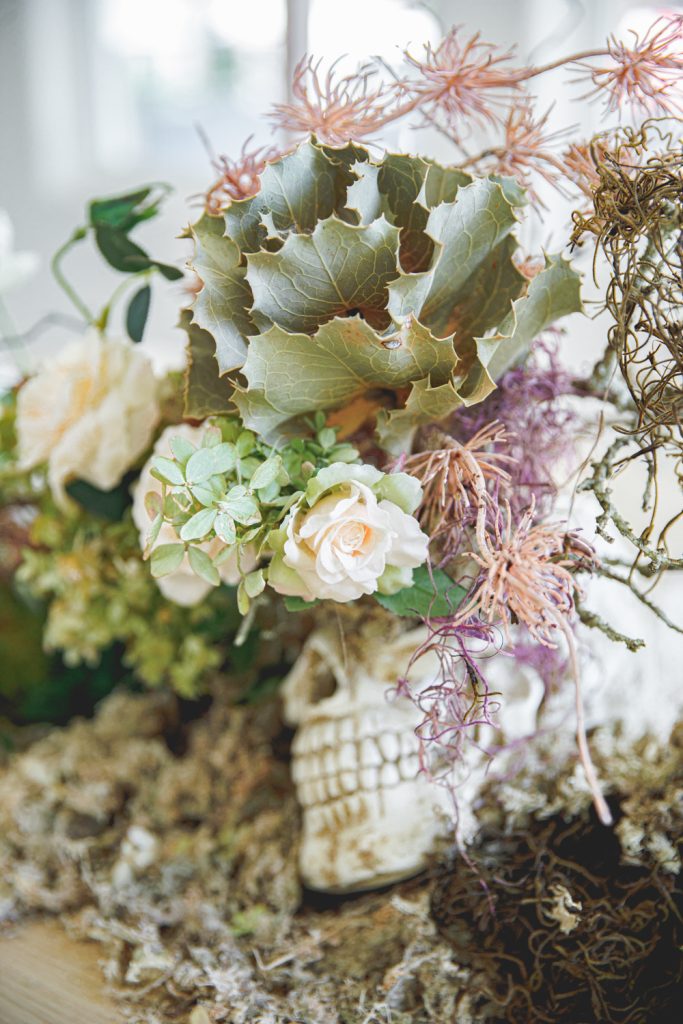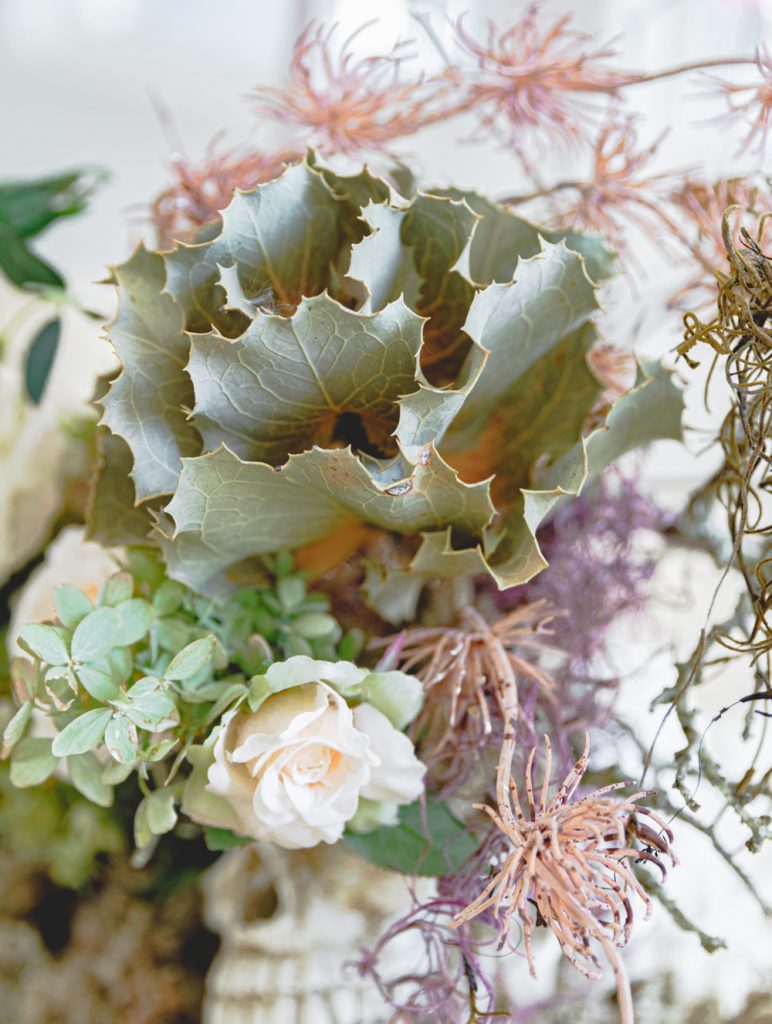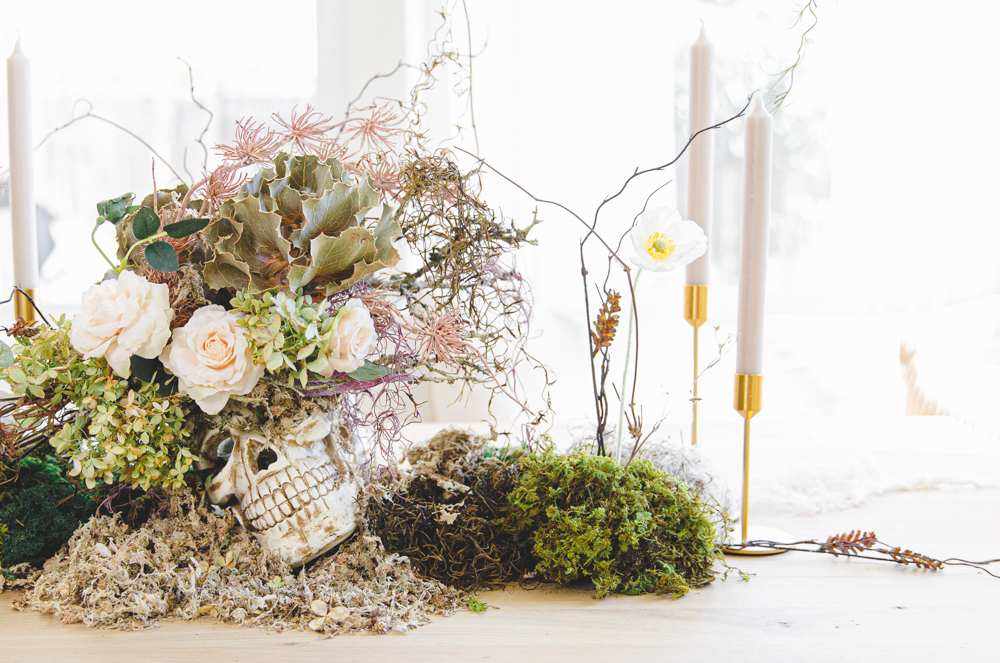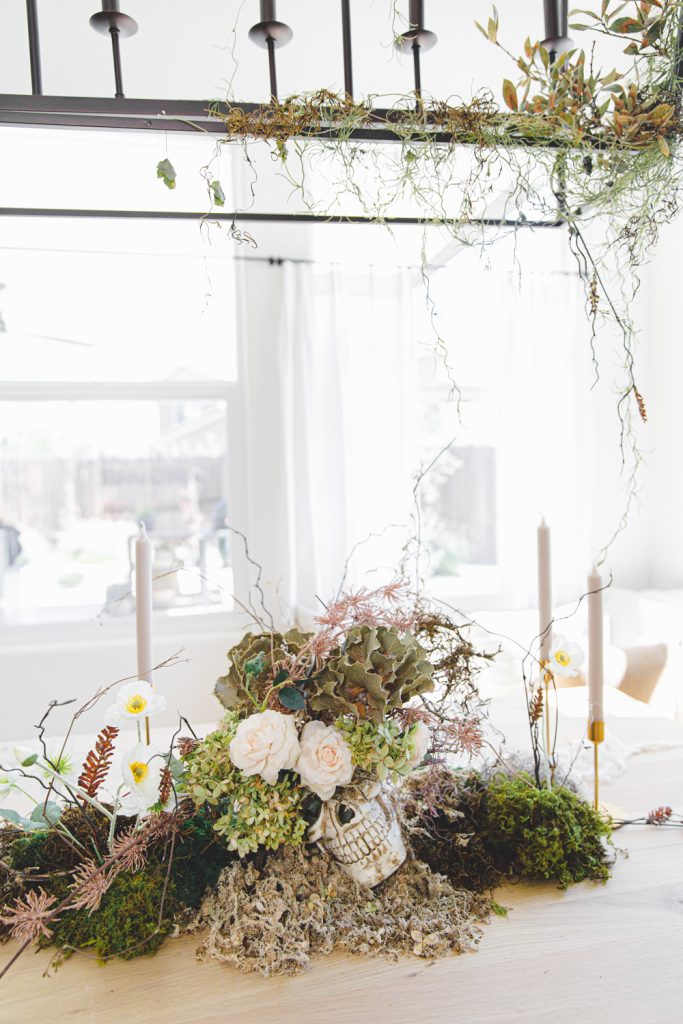 B E I J O S C R A F T C L O S E T

xx
Abby