Gift giving is our jam! So when it comes to gifts for Mother's Day, you know its gotta be good! Gift baskets are something that is always a crowd pleaser, especially when it includes some booze and flowers! I was inspired by Spring this year for this Mother's Day basket. What does a girl need in her life? For me, it's a fun cocktail, flowers, delicious treats, and the best products for a relaxing couple hours of alone mama time. Ok, maybe one hour, who am I kidding!
Photos by Dayna Studios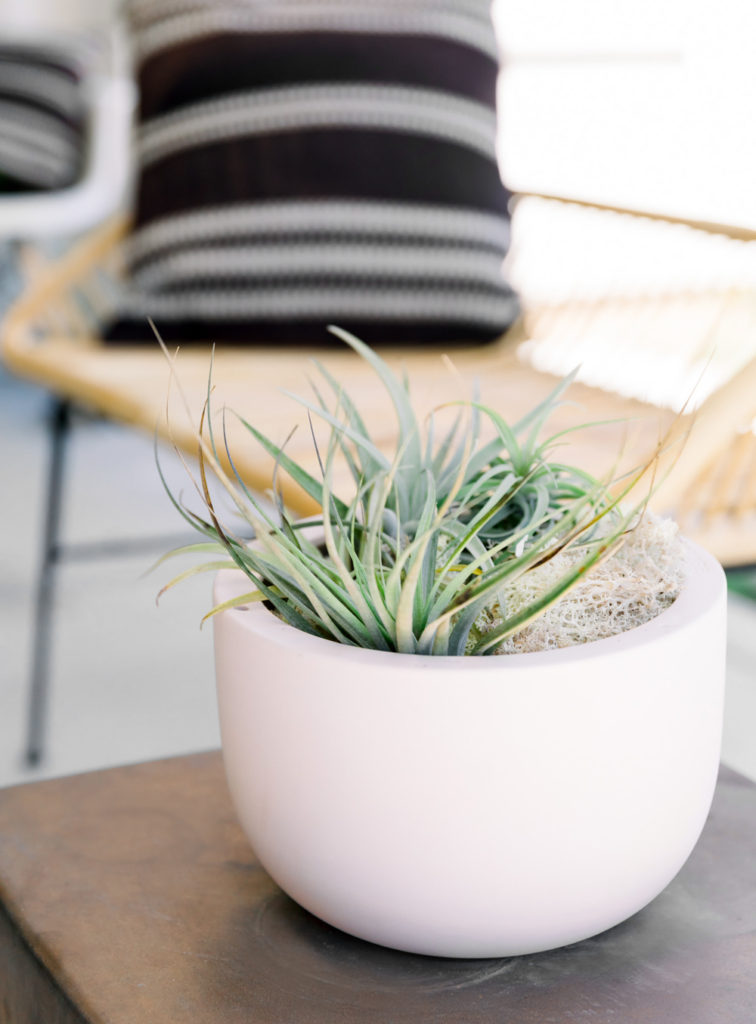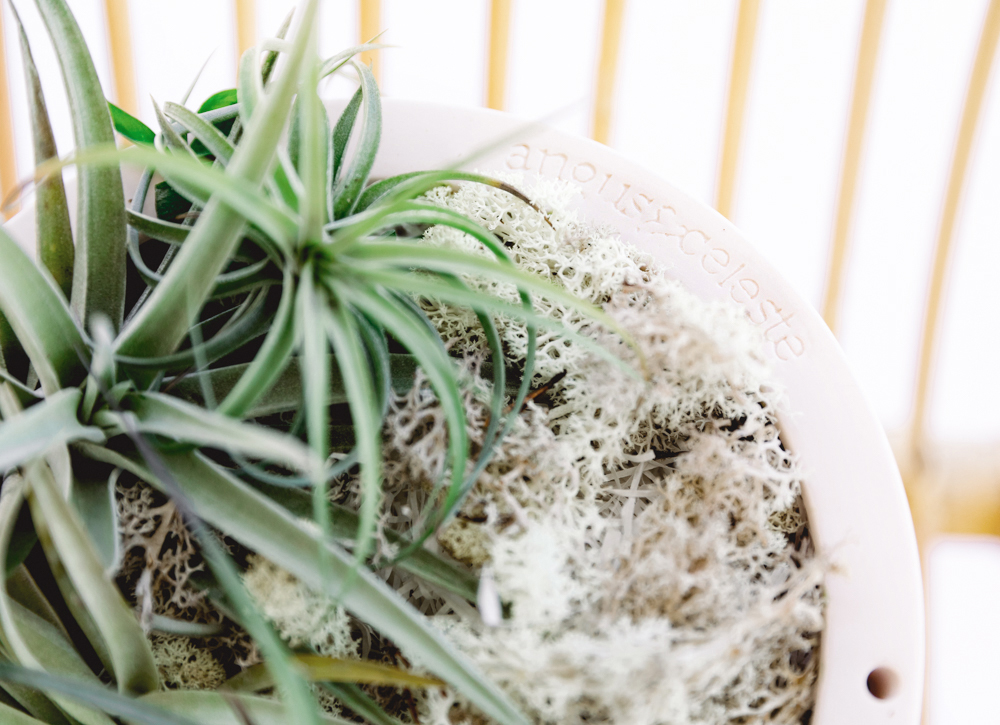 Let's start with the container that will hold all these goodies. Shop Pigment is my to go source for pots + planters. I'm currently obsessed with their Raw Earth hanging planters, especially this salt pink one. The pink matte ceramic planter is adorable to use both indoors and outdoors. I like the idea of giving a container that can be used after as well.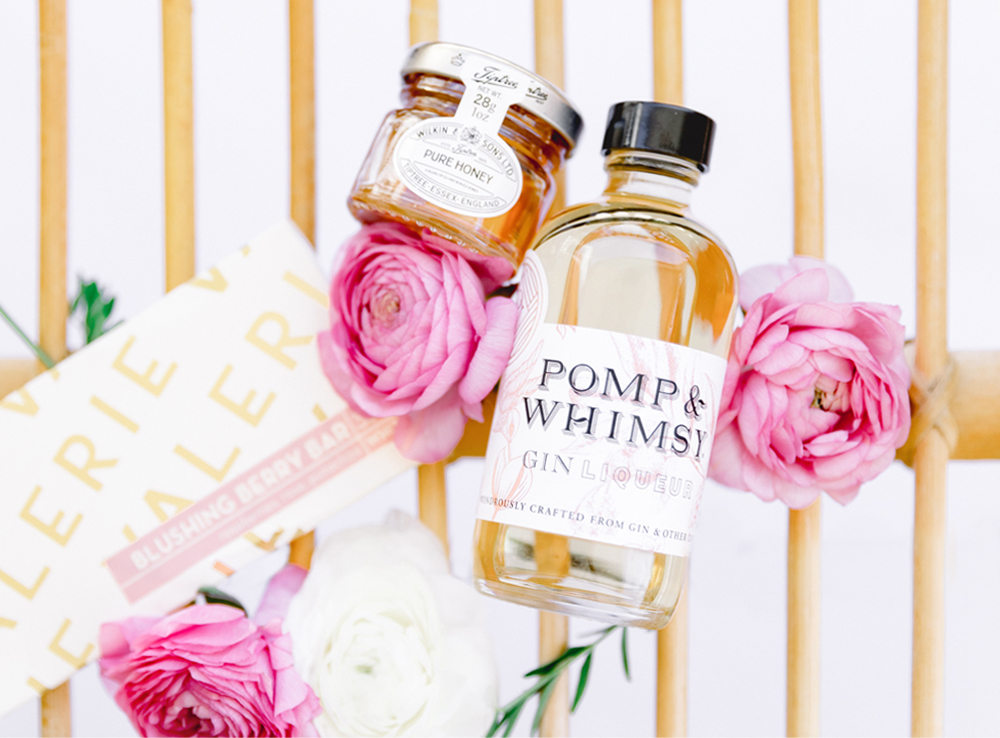 Now, let's fill it up!
Celebrate your mama with giving her a cute little package from The Giving Crate that contains a beautiful bottle of Pomp & Whismy Gin, a small jar of Pure Honey from Wilkin and Son, and a Valerie blushing berry bar that looks so yummy! The Giving Crate is a San Diego based company that sources local gems for curated boxes for any occasion, whatever it may be a birthday, bridal gift, corporate, or even holidays like Mother's Day! Check The Giving Crate's Instagram here!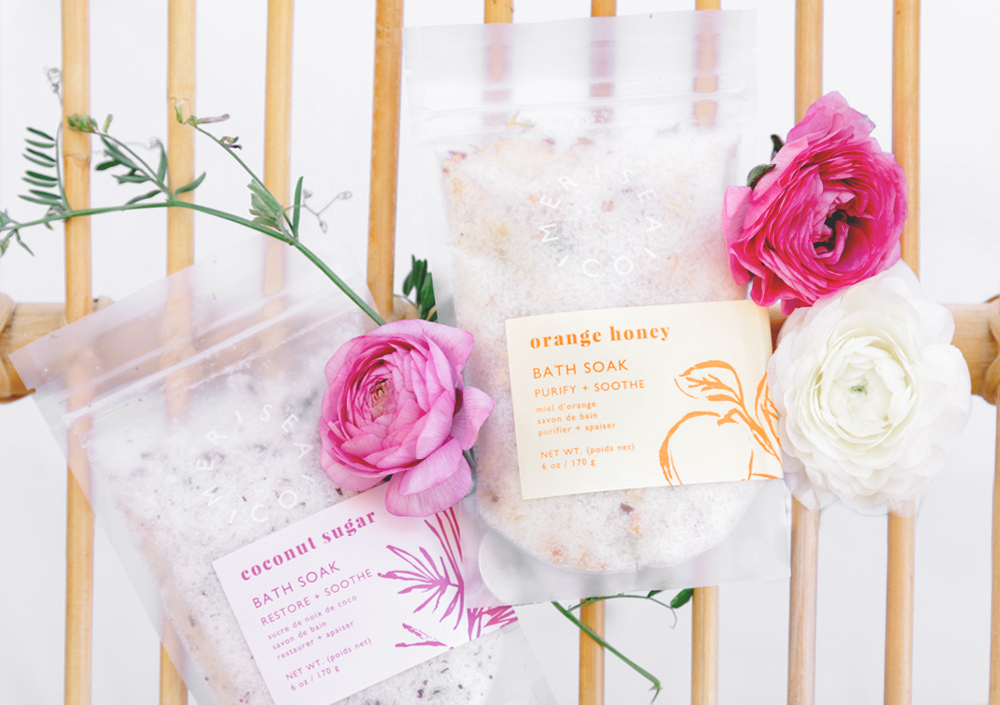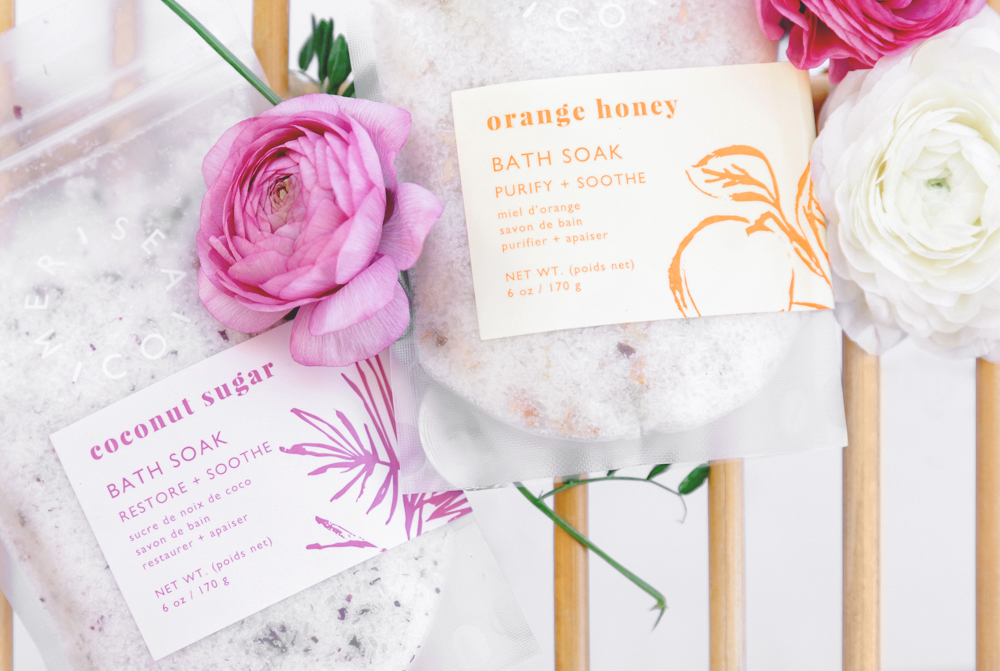 Bring on the relaxation with a few of my favorite products! I found these products at Anthropologie! The Mer-Sea & Co. bath salts will have you refreshed and feeling nourished after a long relaxing soak.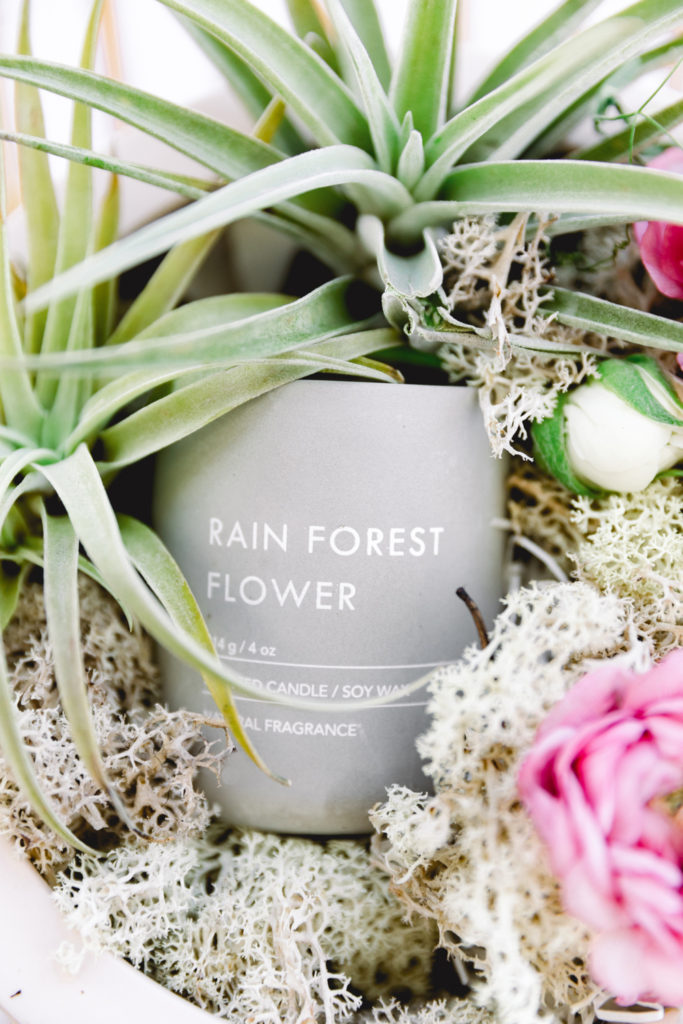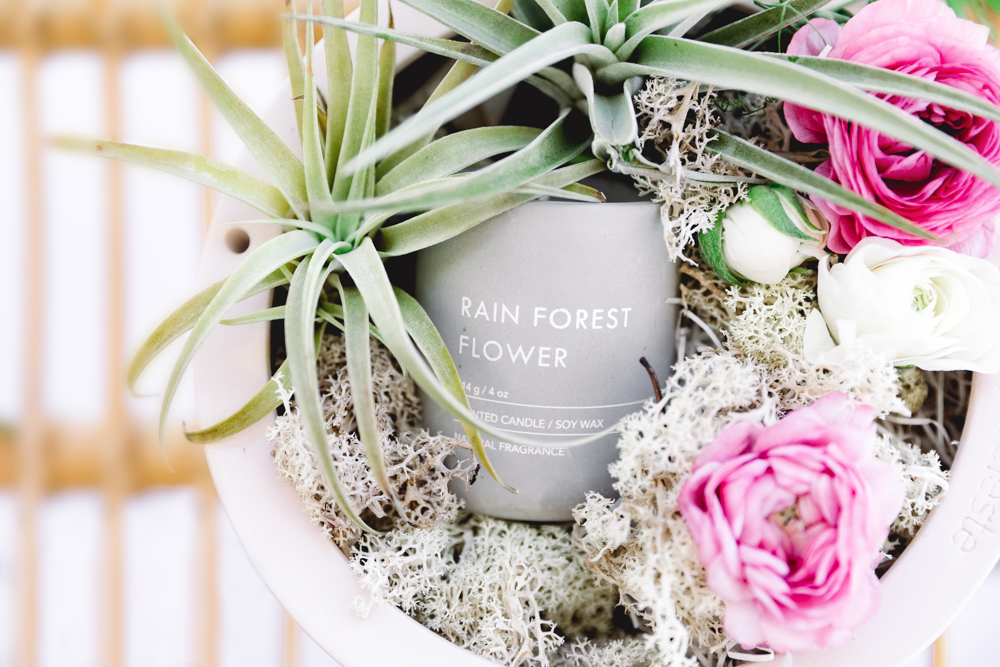 To help relax more, this fun cement candle from Cost Plus. The sleek modern design is a fresh candle for either the bathtub, side table, or even travel with it. Plus it smells amazing! I may have bought myself the white one too! See it here! Cost Plus has some fun summer stuff currently at there store. So much rattan, I'm dying!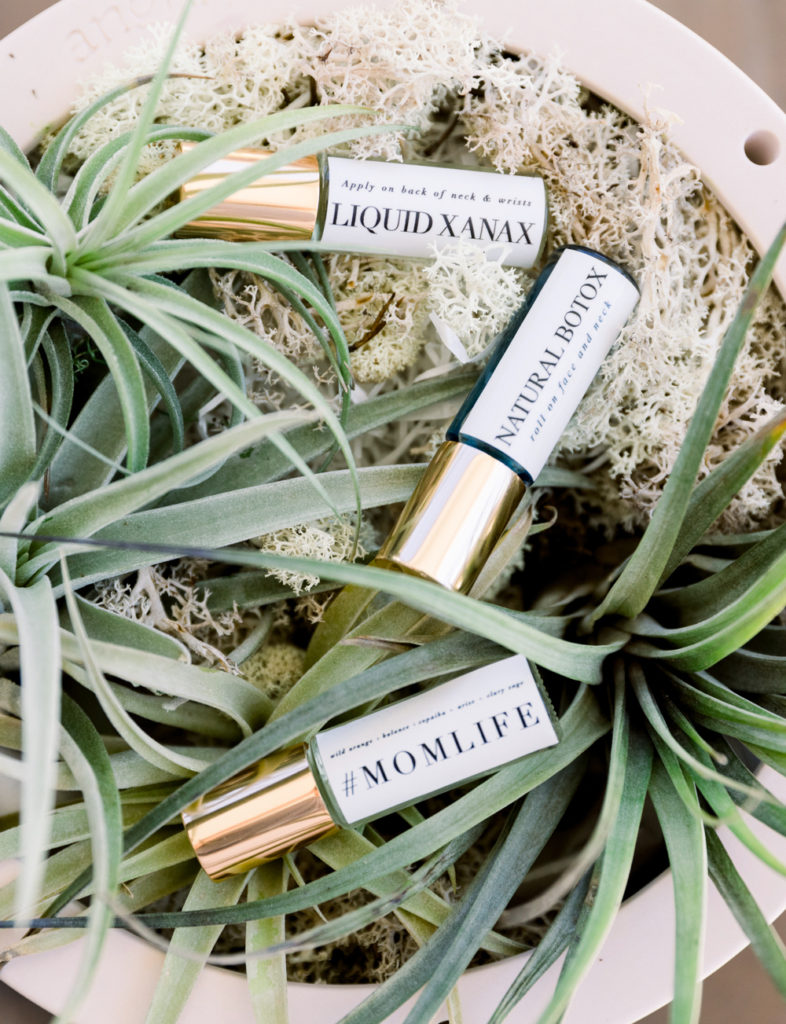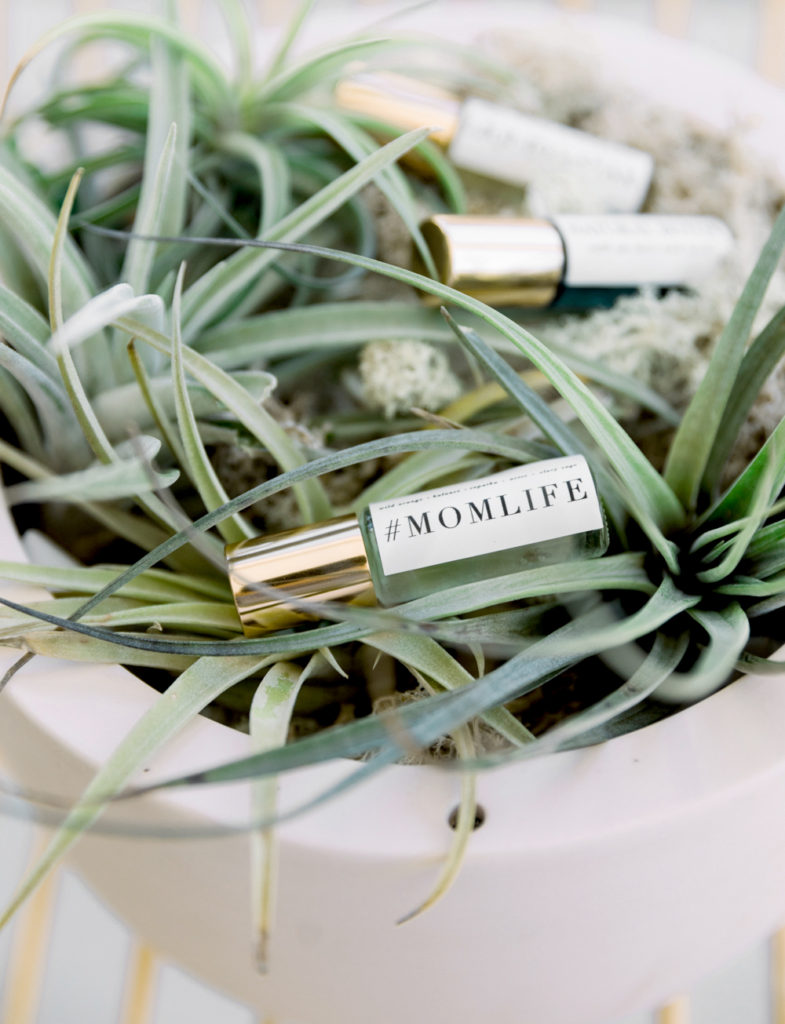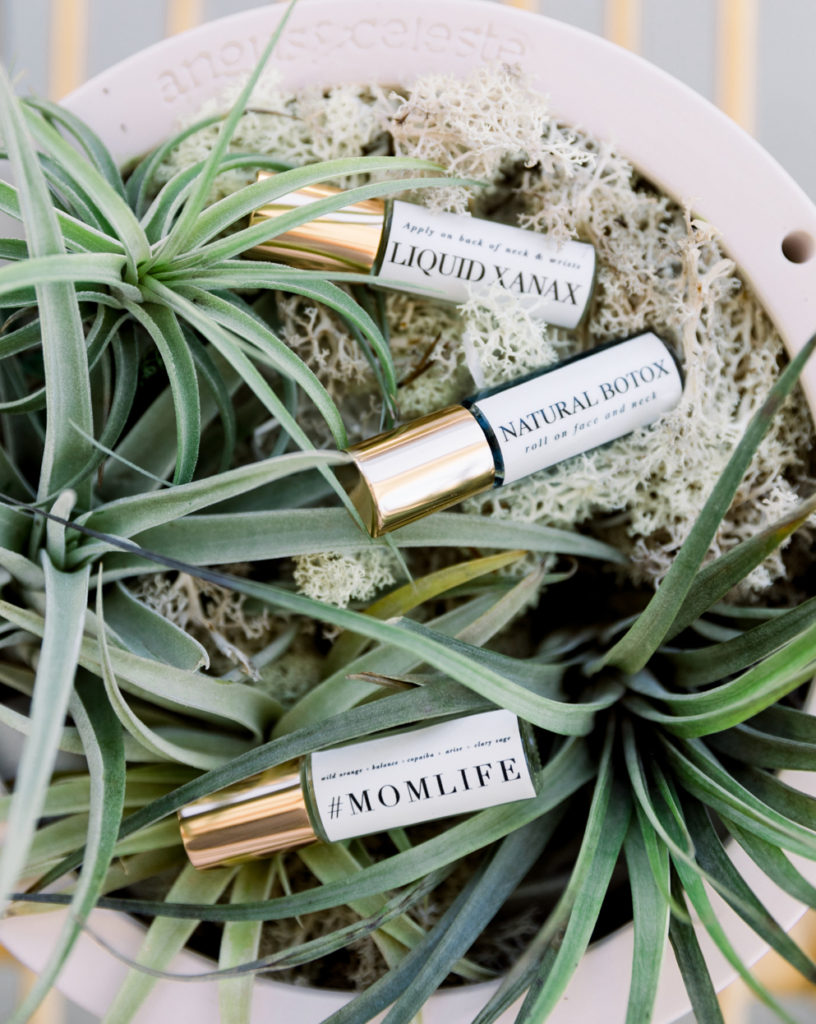 The must-have products needed in my life are essential oils. I'm a huge fan for several years. The babe and guru Melody behind Obsessed with Essentials makes the best roll-ons, especially ones for mamas. Her Mama trio is something everyone needs! You have to check out her Instagram page, its full of amazing blends and ideas! I go on the daily to see what she has for us! Truly a guru here people! I mean #momlife, botox, and Xanax, what else do we need!
Throw all your fun products inside of the ceramic planter and filler up with some moss and air plants. I like to get mine at Air plant Design Studio. They have a vast collection!
Some fun ideas huh!
What are some of your favorite things to include for a Mama basket? Comment so we can hear some of your ideas.
Shop my favorites below!


xx
Abby